Clever Uses Of Vaseline: Life Hacks
Vaseline is arguably the most popular petroleum jelly-based product, probably because of its countless benefits. Ever used it as part of your skincare routine? Or even applied it to silence your squeaky doors? Well, we have a list of more effective and unusual hacks that may come in handy!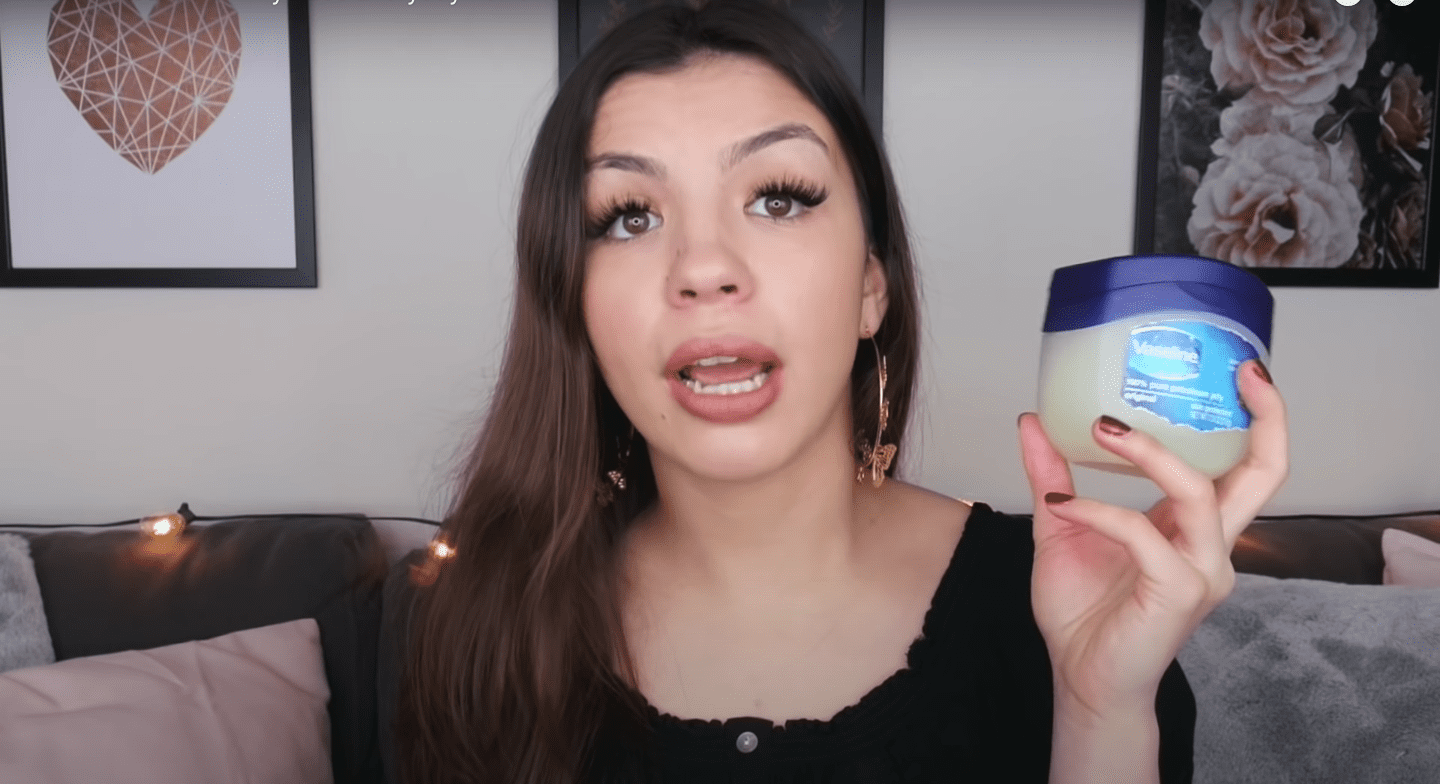 ---
KEEP YOUR NATURAL EYELASHES WHEN REMOVING EYELASH GLUE
As much as we love a girl's night out, the final look comes with a price—and one of them is erasing the makeup. However, when it comes to removing fake lashes, there is nothing to worry about with Vaseline. They have the power to break down the molecules found in lash glue.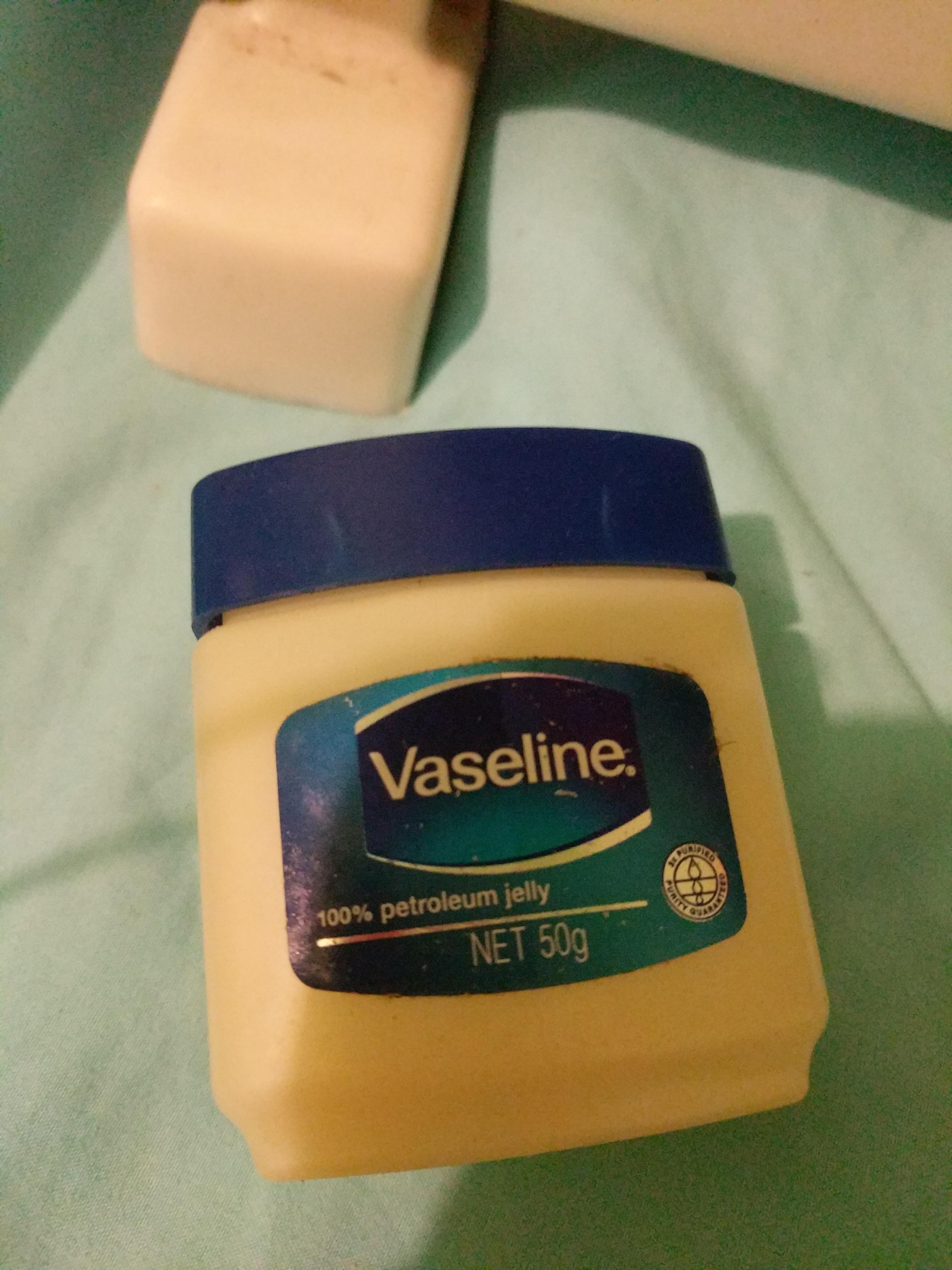 We recommend applying the gel over a Q-tip or a cotton ball and rub all over your lashes. Mind avoiding contact with your eyes. Give it four to five minutes for the gel to do its magic and gently remove your lashes. Make sure to rinse everything with warm water and apply eye cream after!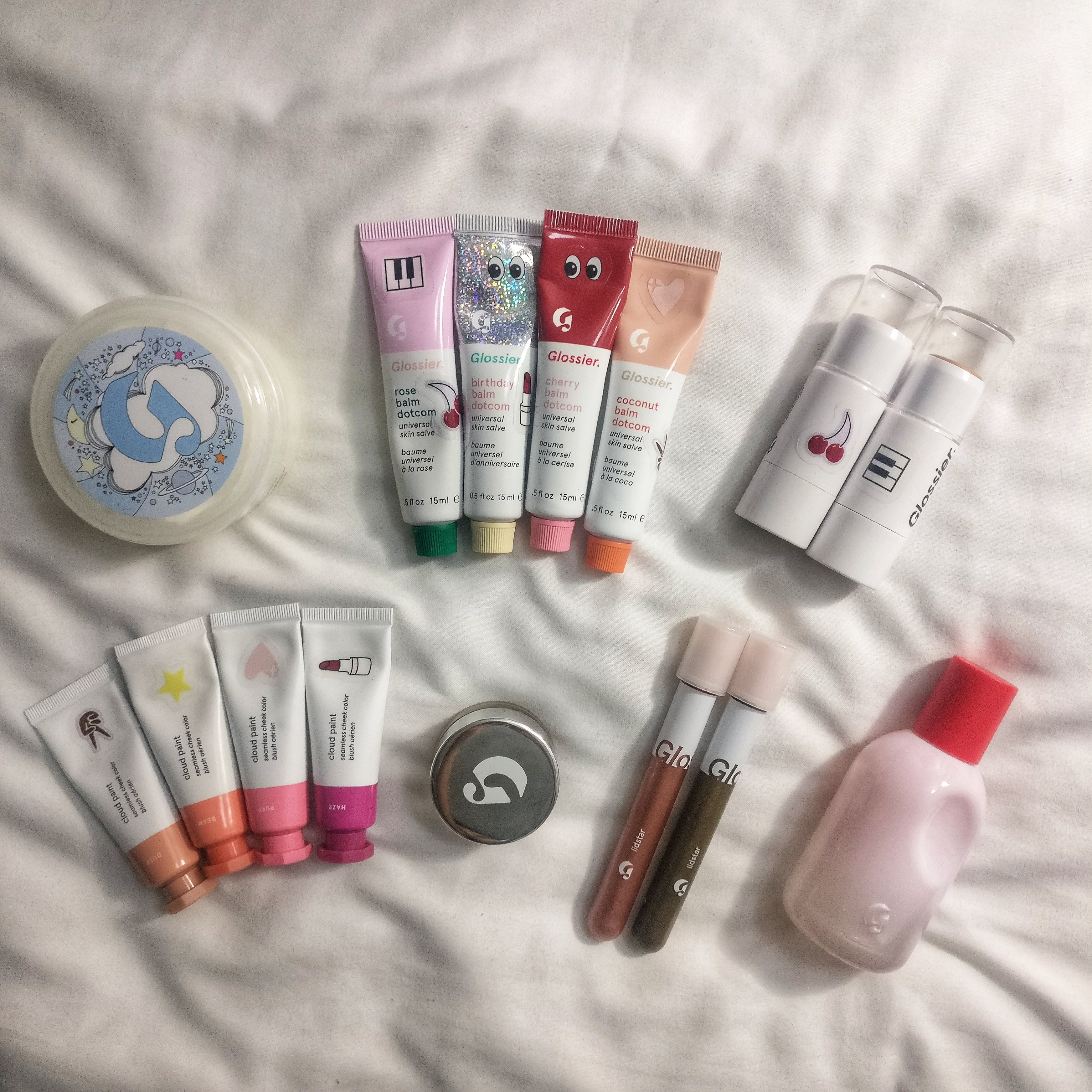 ---
SAVE YOUR EXPENSIVE PERFUMES
For the fragrance connoisseurs, besides your collection of basic perfumes, you have a separate selection used only on special occasions. We know how expensive yet quickly those bottles empty up. Well, your gel friend here gives you a hand on saving those bottles—and consequently, the thickness of your wallet.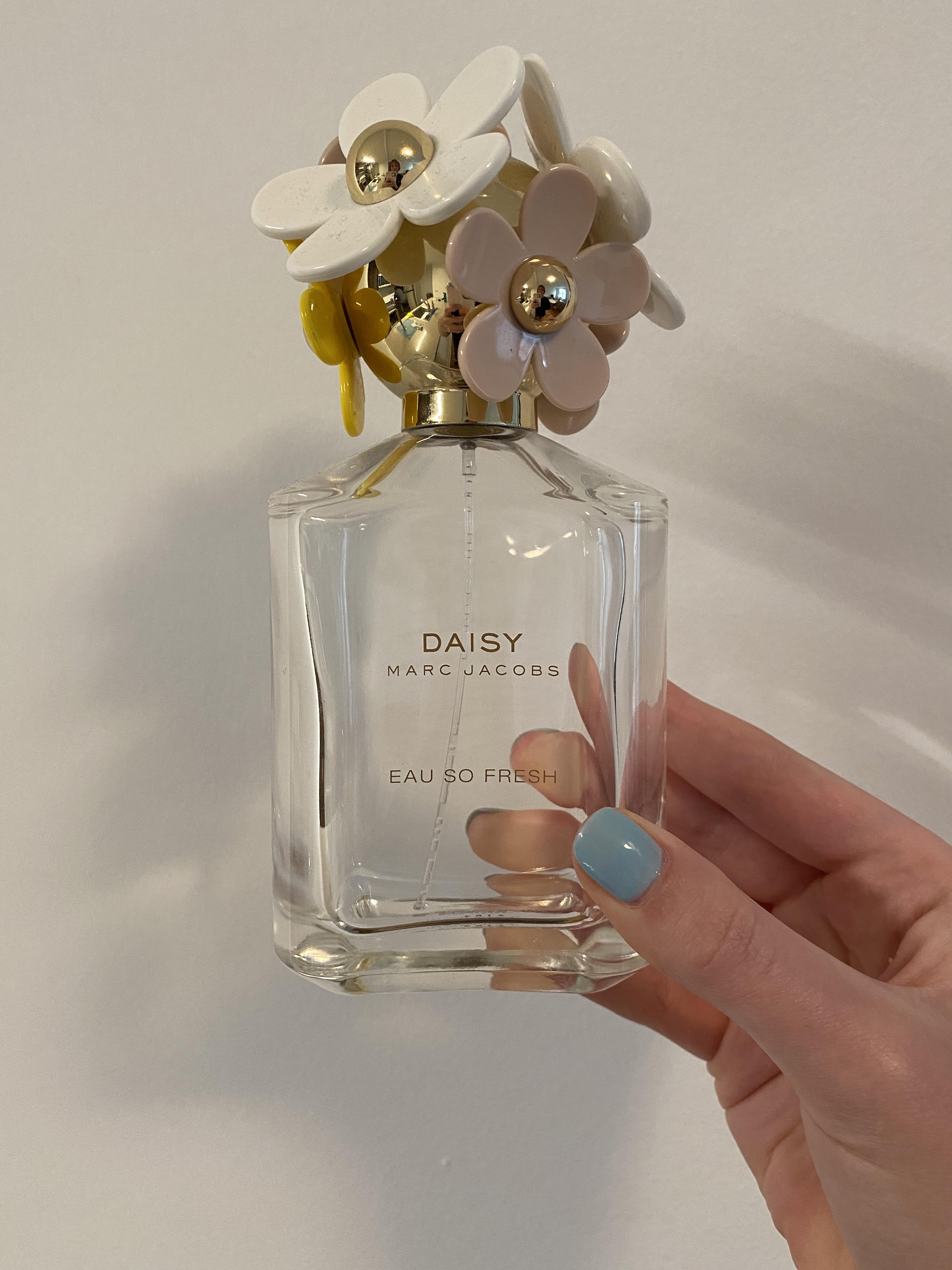 When spraying perfume on dry skin, the molecules tend to fly or rub off away rather quickly. To hold the fragrance longer, rub a small amount of Vaseline on your points before spraying your perfume. The ointment acts as a lock by holding onto the scent longer than your dry skin would.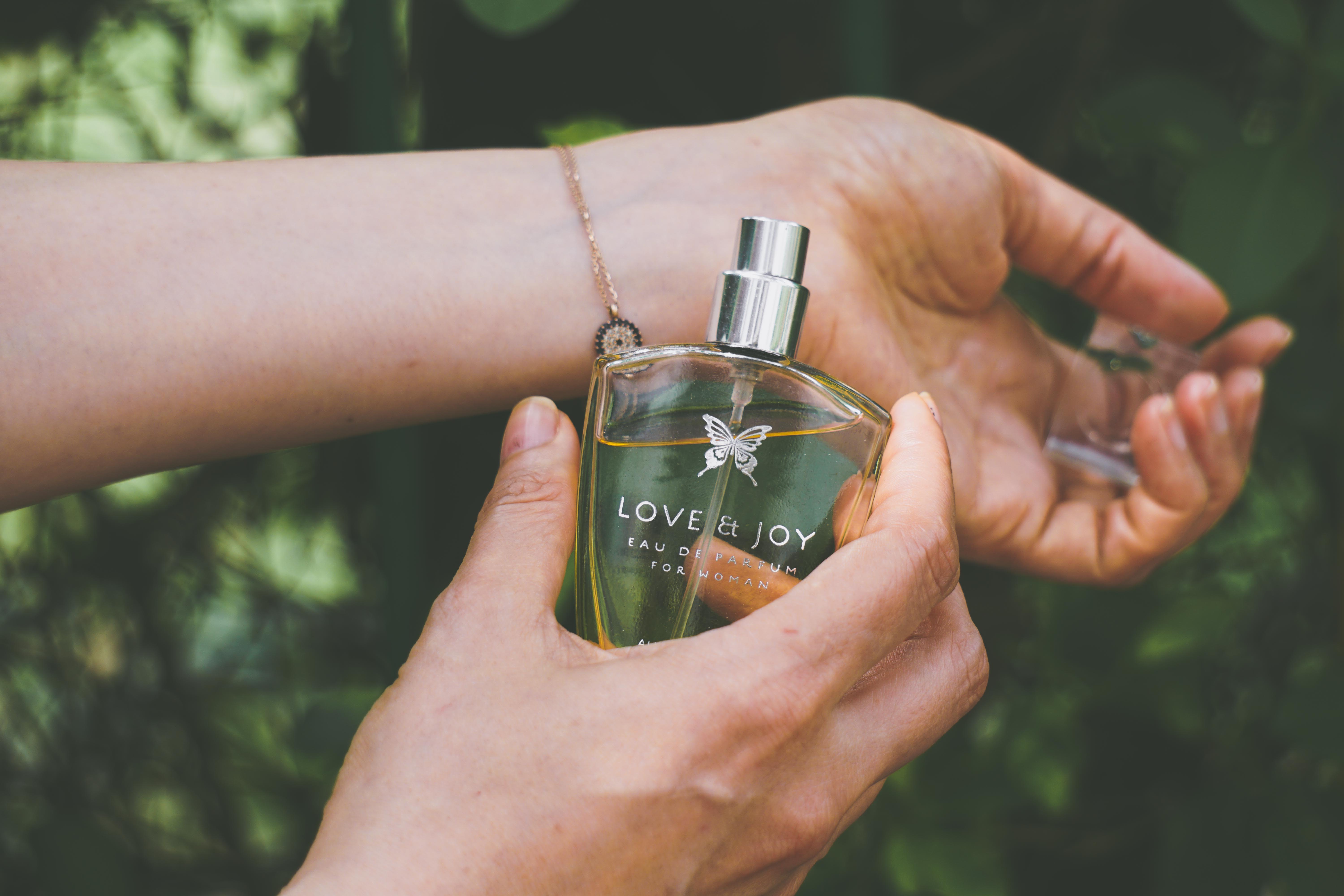 ---
NO MORE SPLIT AND DRY ENDS
So, we know how the quarantine has had you experimenting creatively. Anyone out there who either cut or dyed their hair? Even Jim Parsons recently dyed his hair to "shake things up"! If you have recently dyed your hair and you want an easy and quick remedy for your frizzy ends, you are in good luck without a professional stylist.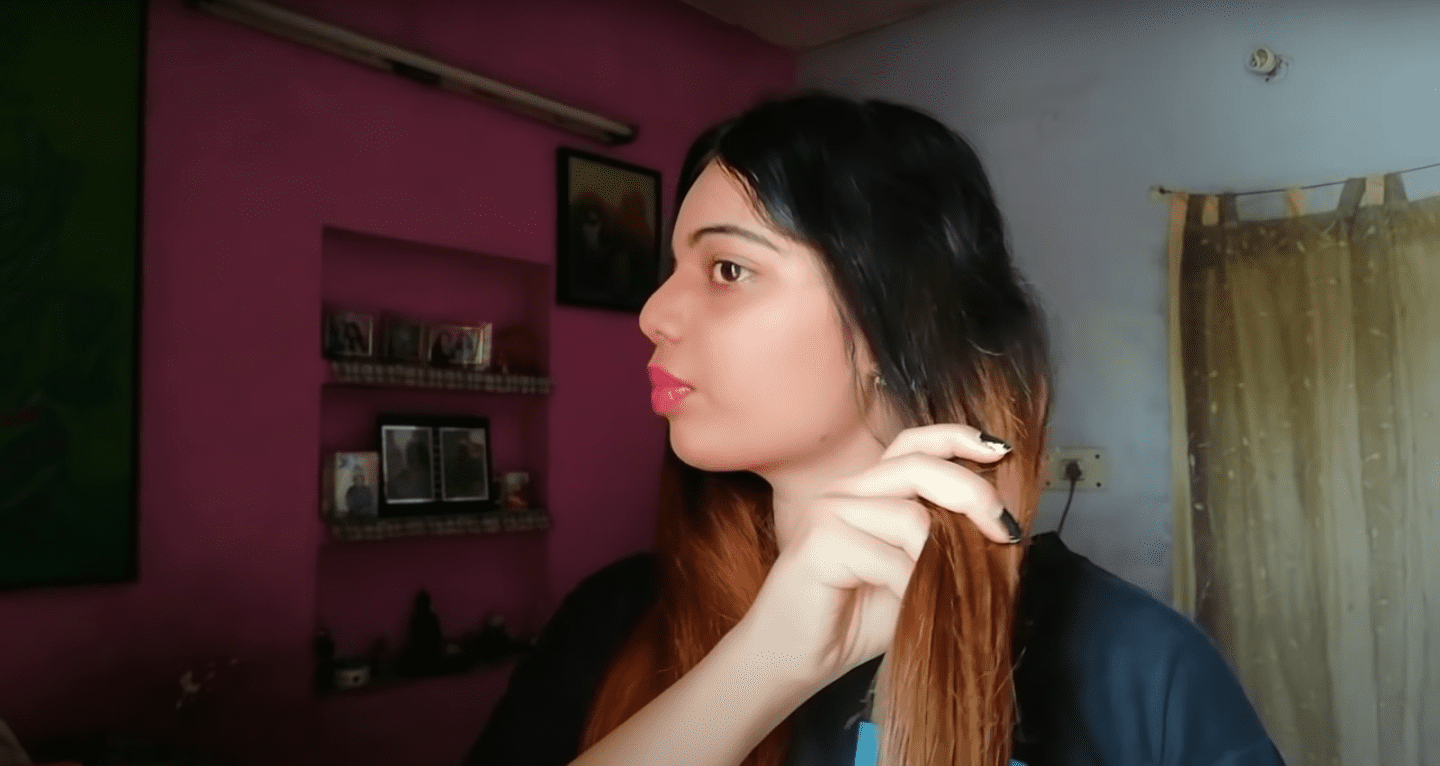 Apply a small amount of Vaseline on the split or frizzy parts of your hair. The gel helps seal any dry splits and moisturizes them as well. We recommend applying a small amount and only on the tips of your hair. A little goes a long way!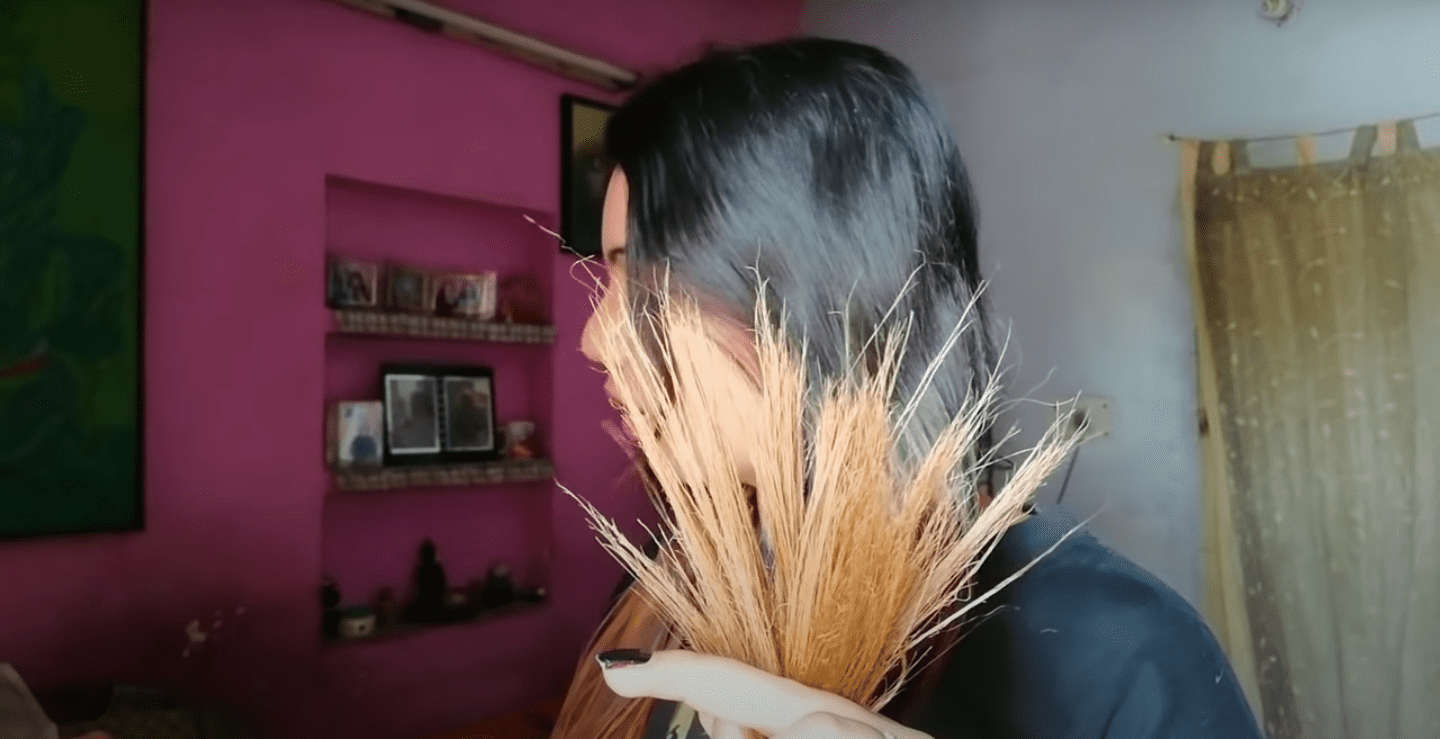 ---
DYING YOUR OWN HAIR
Speaking of which, a DIY challenge with a boxed hair dye can save you big bucks. However, doing it yourself can be difficult to reach all the spots—or avoid them. This is where the handy dandy Vaseline comes to the rescue.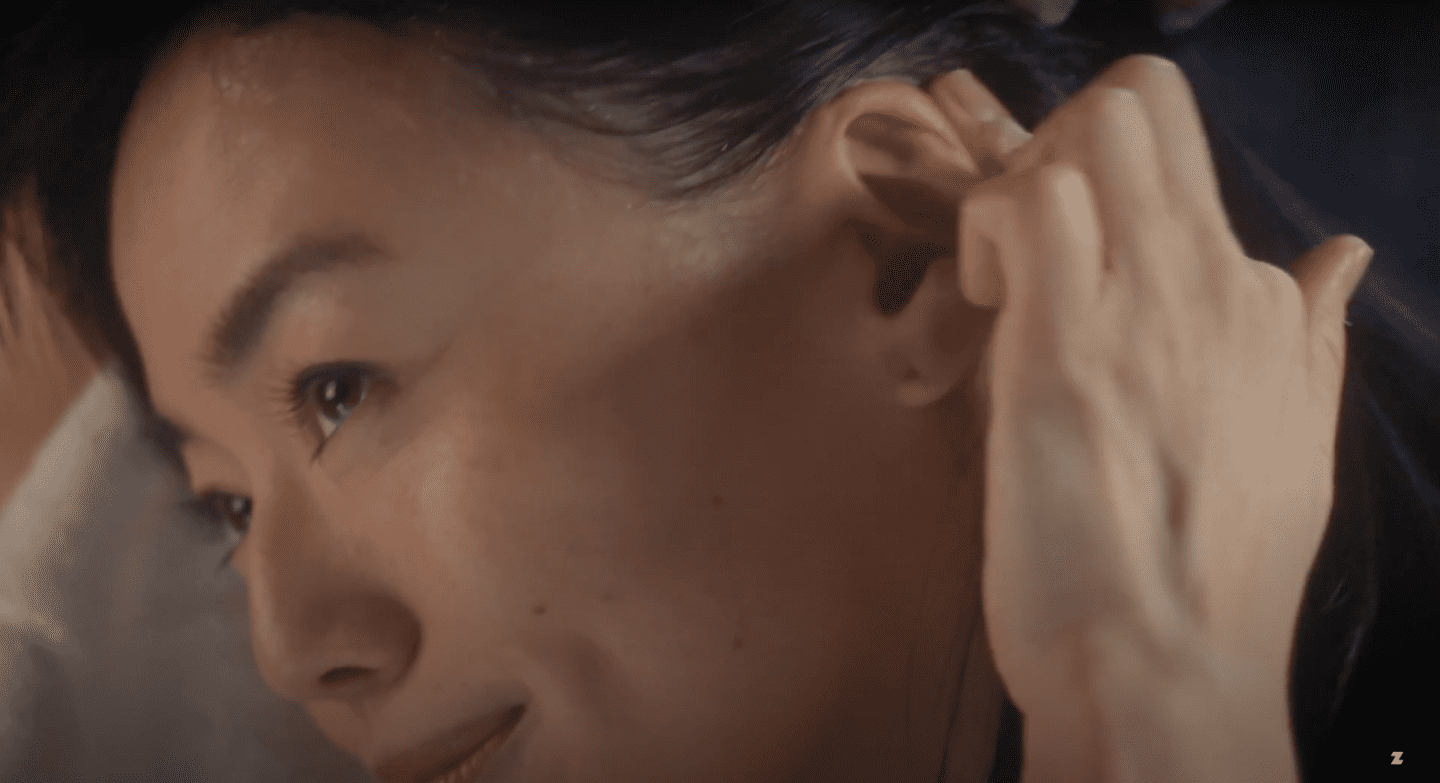 Vaseline can help you prevent embarrassing color stains on your skin. Apply the gel around your hairline before painting the dye paste and don't forget to apply it around your ears as well, where most of the stains happen. What are you waiting for? Recreate your salon experience at home!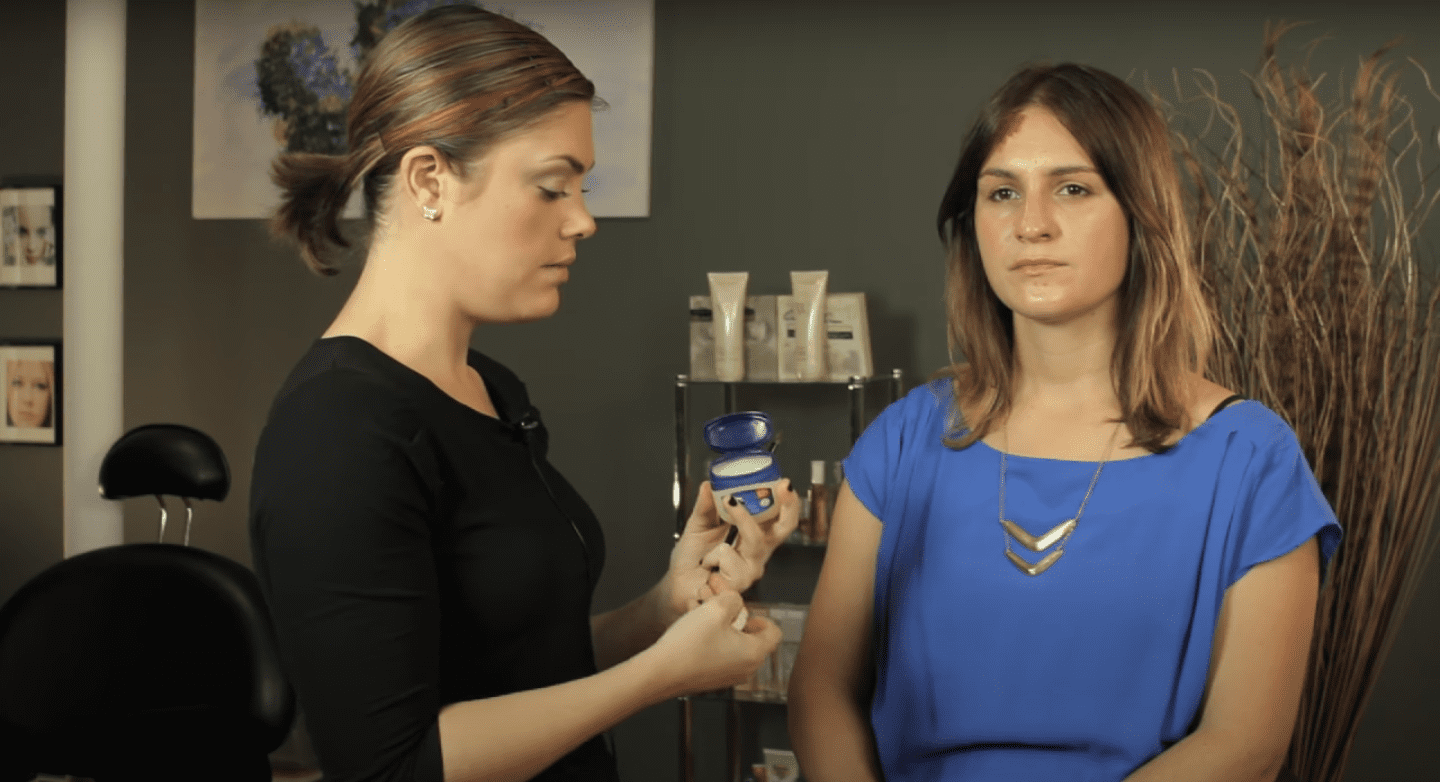 ---
GET THICKER EYELASHES AND EYEBROWS
This is one of the most popular benefits of this product. All the ladies at one point wanted longer and thicker eyelashes or eyebrows and have tried applying Vaseline. Based on empirical evidence, a majority of the users have given positive feedback. The gel really works wonders. Have any of you tried this method? What were your results?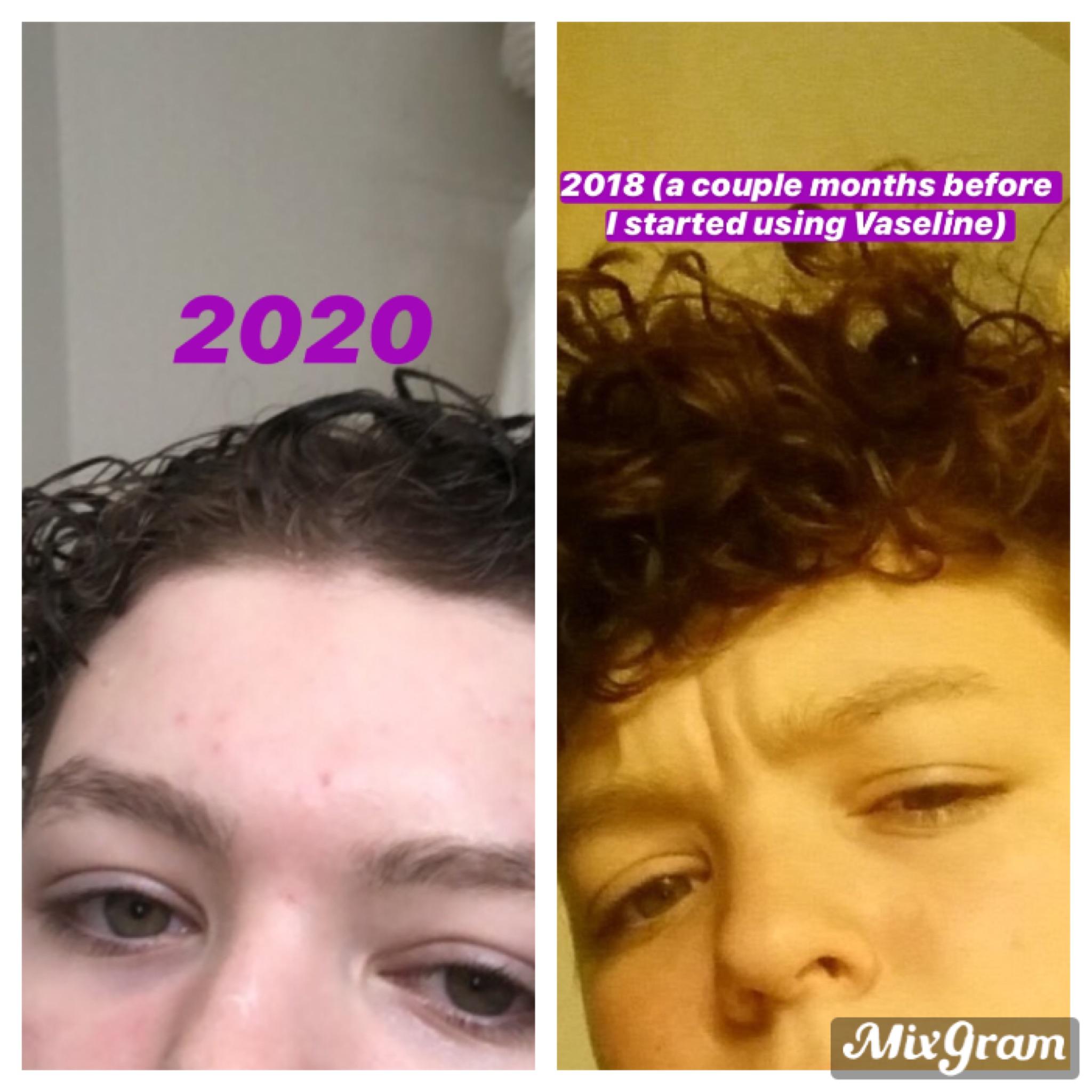 This fellow Redditor has taken advantage of the lockdown to fix her eyebrows. The three-month update has shown how effective Vaseline has been to speed up her hair growth. We recommend applying it every night before going to sleep for healthier and stronger eyelashes or eyebrows.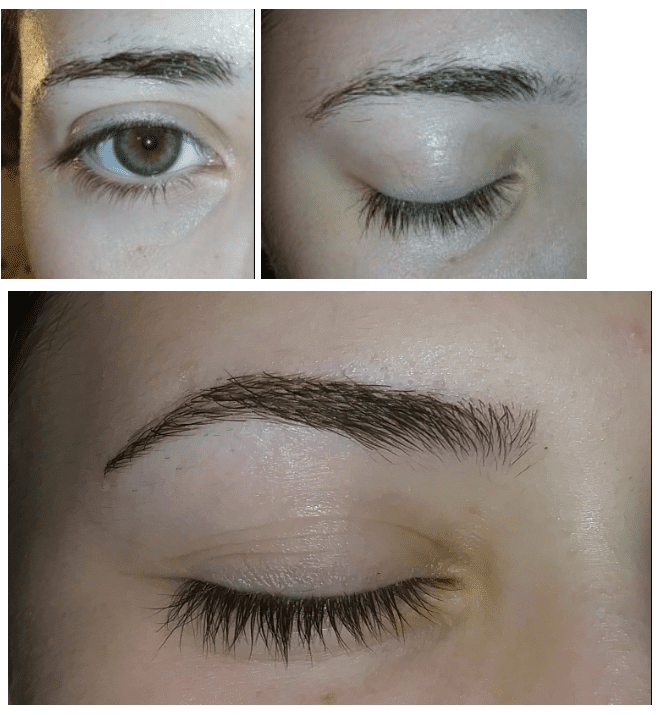 ---
PREVENT RUSTY AND DULL RAZOR BLADES
Owning razor blades for grooming purposes is a common practice—buying them every two to three weeks from rust should not be, however. Disposable razors can last up to only ten shaves or until they become dull. If you shave once every two days, that is at least one razor per month!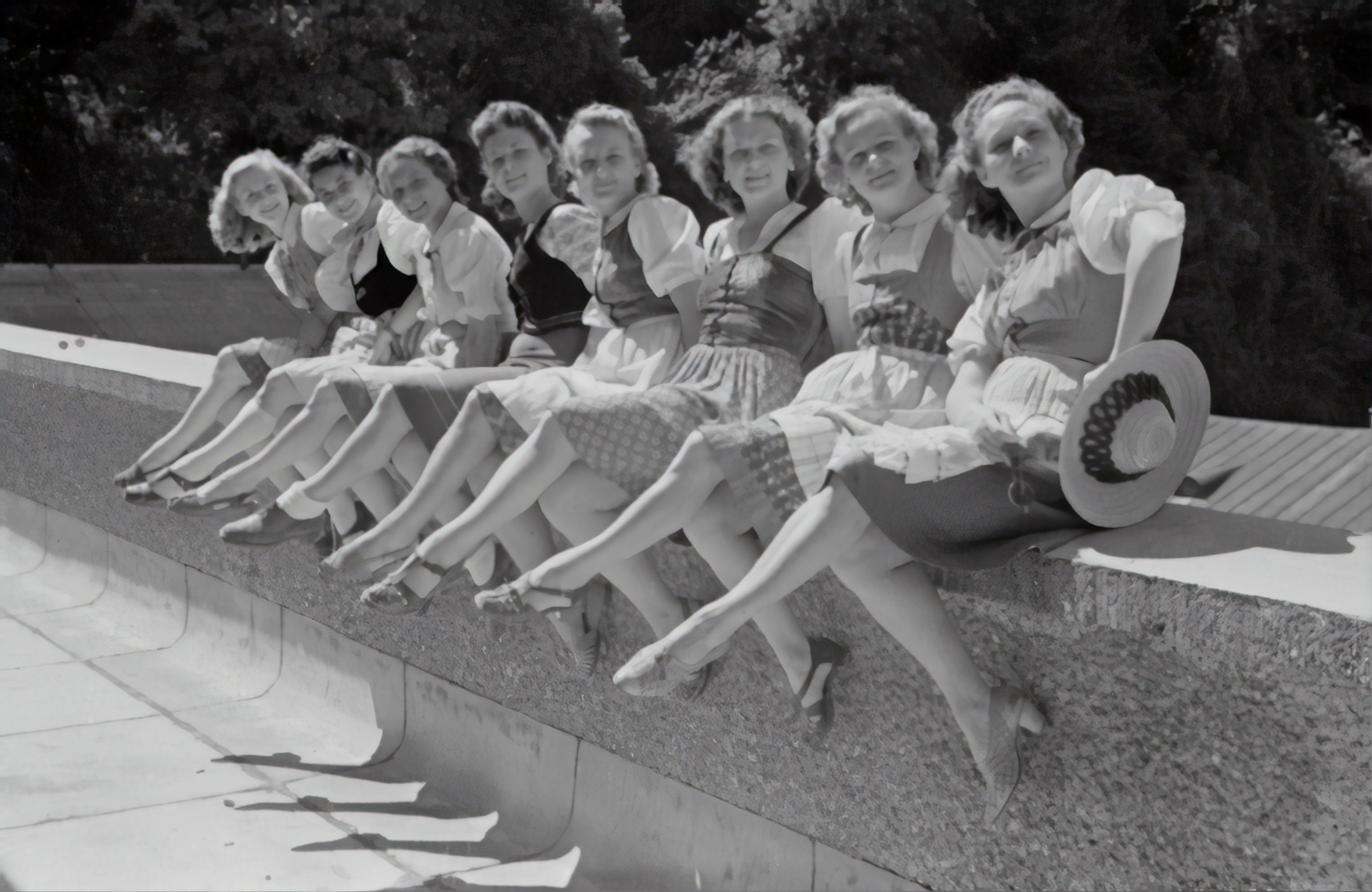 To prevent your disposable razor from rusting, apply a thin layer of Vaseline on the razor. Make sure it is completely dry and have the blades covered only in between uses. This keeps the blades sharp for a longer time. No more monthly disposals for you.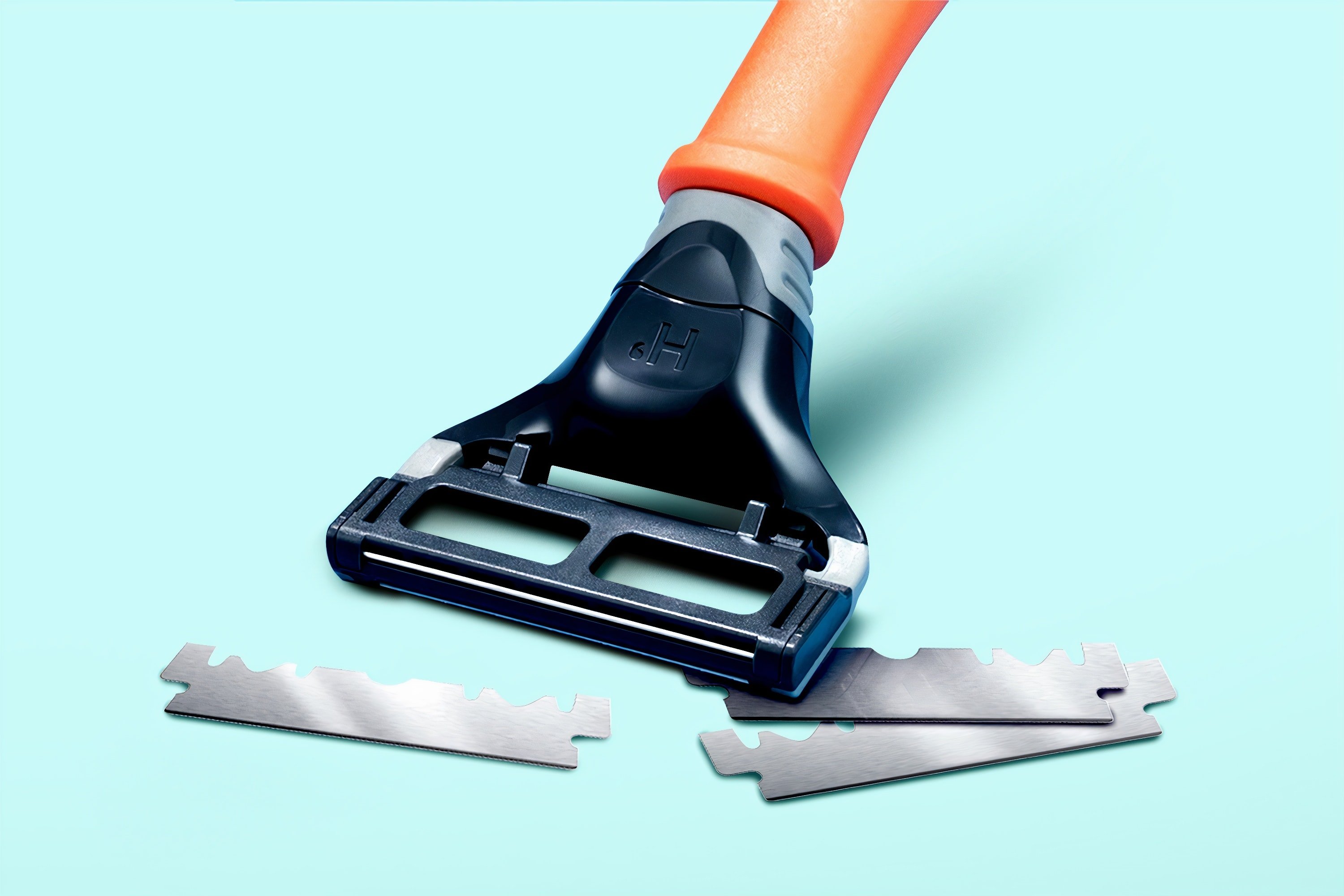 ---
SOFTER DRY FEET
For all those who are not in Australia or New Zealand, winter is coming. We are soon to approach the end of 2020! With the cold comes dry skin, and with dry skin comes dry feet, especially those heels. Well, you would be surprised to see how Vaseline can completely solve this problem.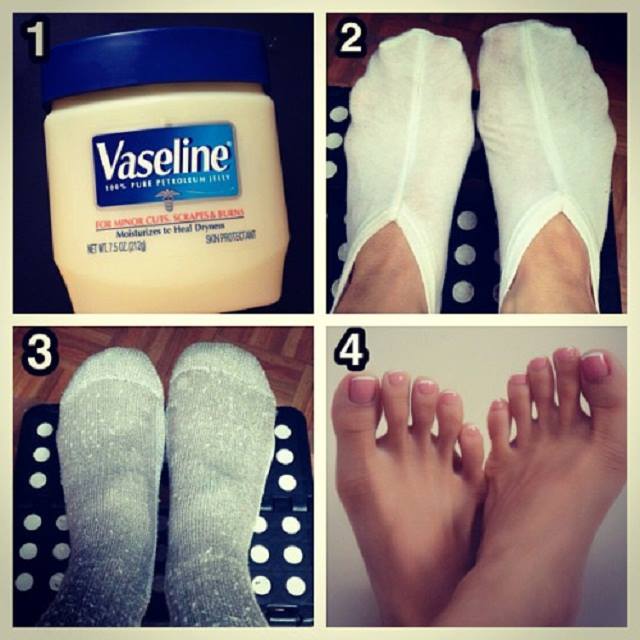 Before going to bed, rub some Vaseline onto your dry feet and put a pair of socks before bed. If you have fuzzy socks the better as it won't absorb the gel as much. Wake up to an early Christmas present with smooth and pretty feet!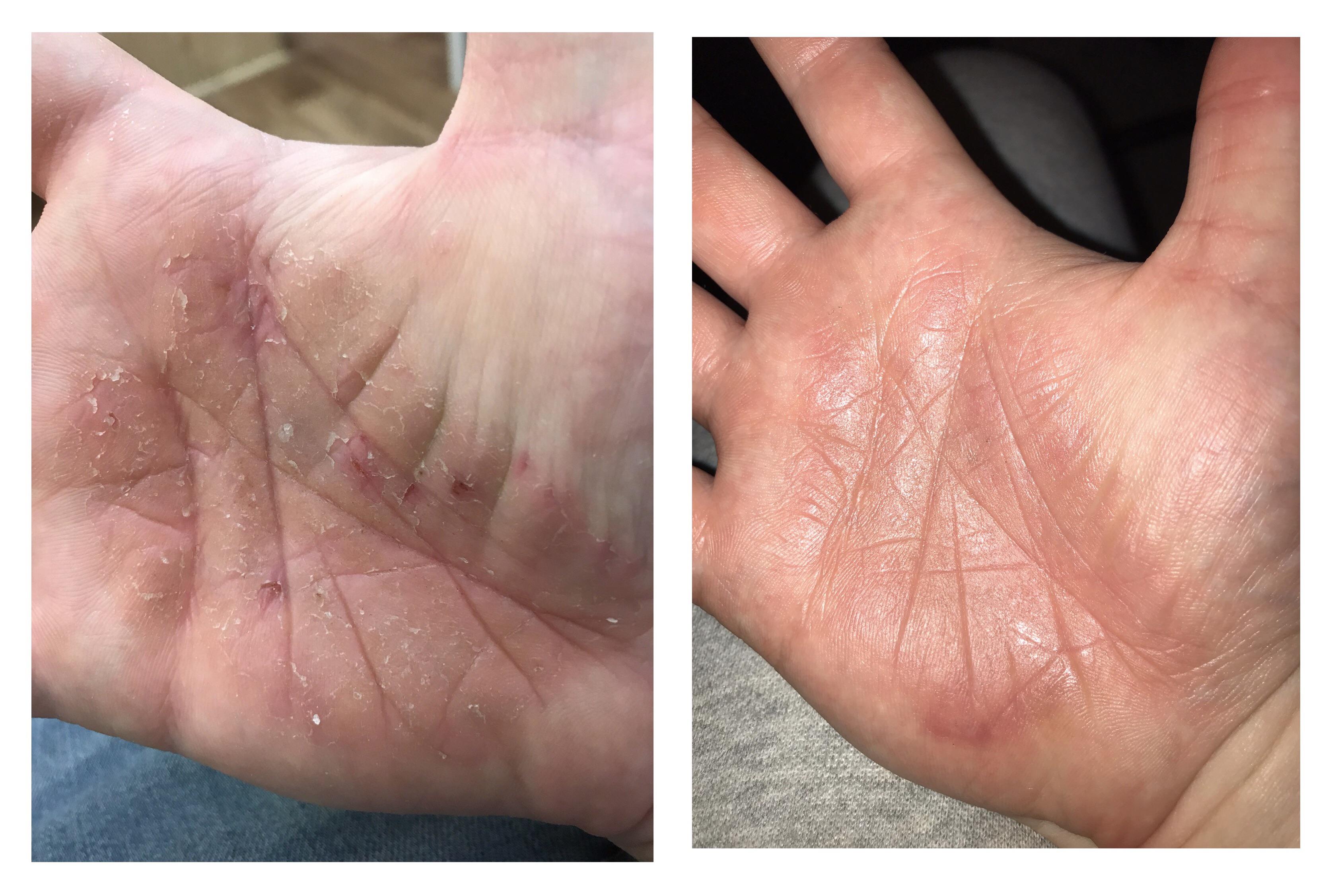 ---
TWO INGREDIENT LIP SCRUB
Along with dry skin, you might end up with chapped lips during the coming months. Even if you aren't living in a seasonal country, chapped lips are a common condition for most people. Besides applying ChapStick, however, lip scrubs help keep your lips soft and moisturized. Here we have a very simple yet effective lip scrub for you.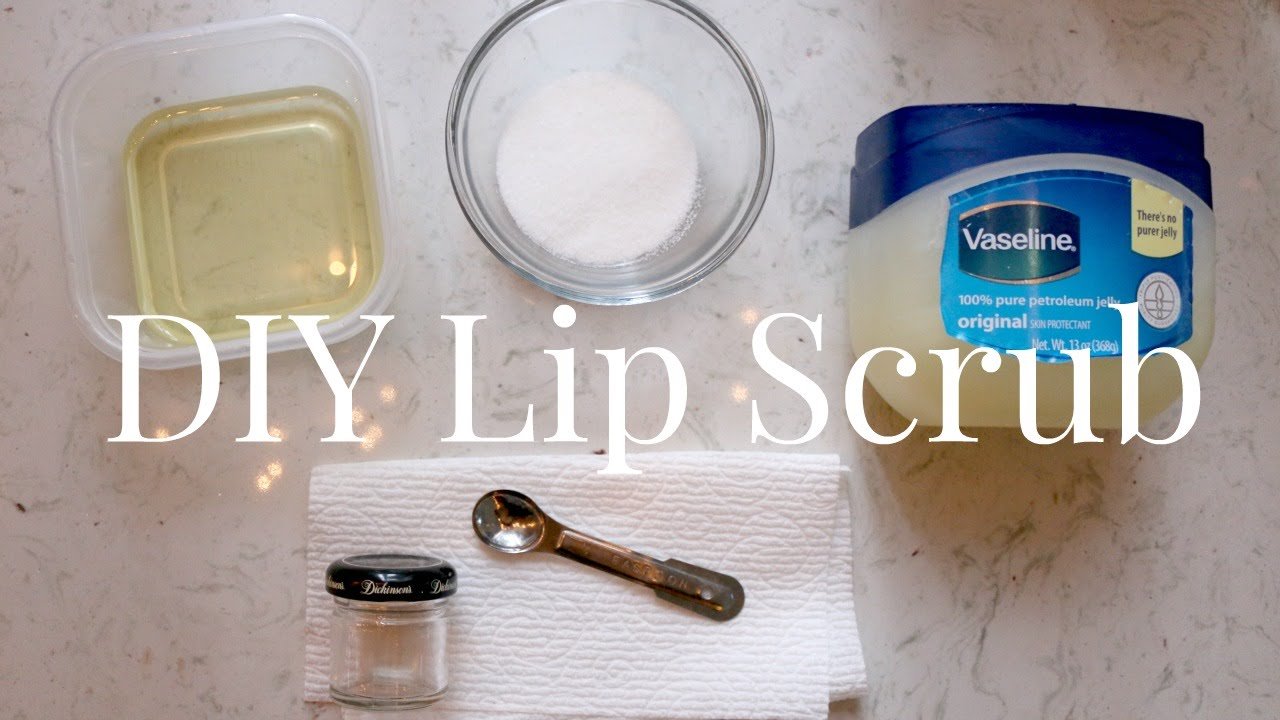 Vaseline and sugar. That is pretty much all you need for this lip scrub. It eliminates chapped skin from your lips, stimulating the growth of new skin cells. We recommend doing this once a week, and in no time you will have soft (and kissable) lips.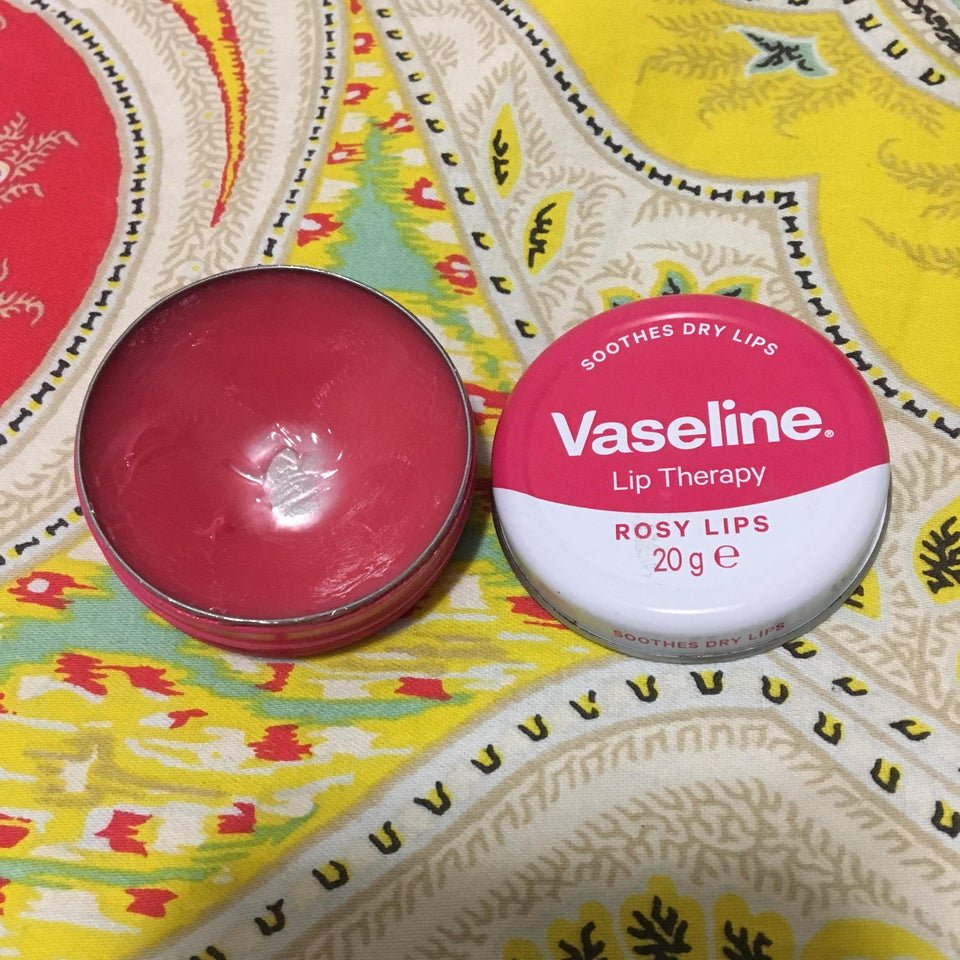 ---
DIY TINTED LIP BALM AT HOME
Speaking of moist lips, wouldn't you want to apply a little bit of color to them after? Well, you can even go a further step with Vaseline by making your own tinted lip balm at home. If you have an old lipstick and vaseline, you are good to go!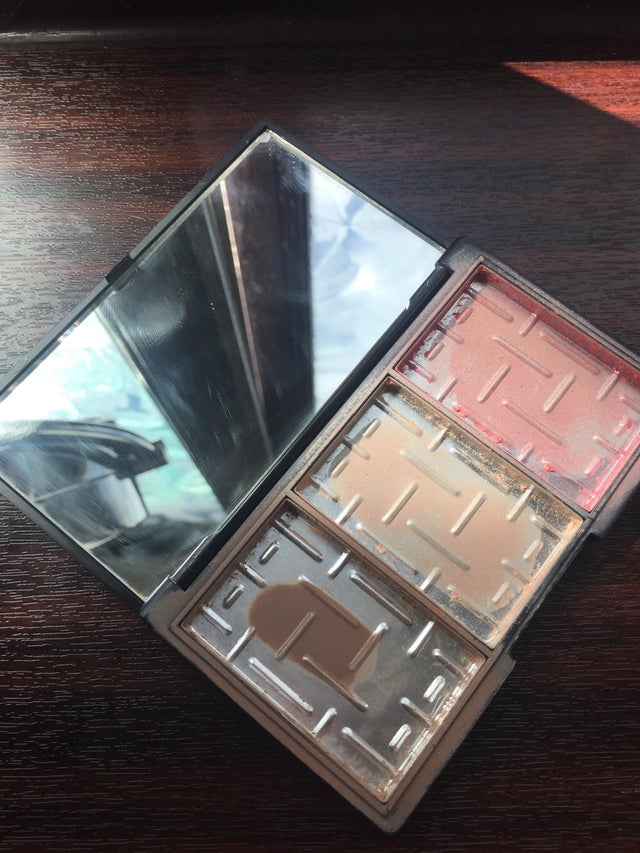 Melt your Vaseline in a microwave and cut off a small part of the lipstick and mix them together. Make sure you have a small container (old lense or eyeshadow cases will do) next to you. After mixing them pour it over your container and refrigerate until it hardens!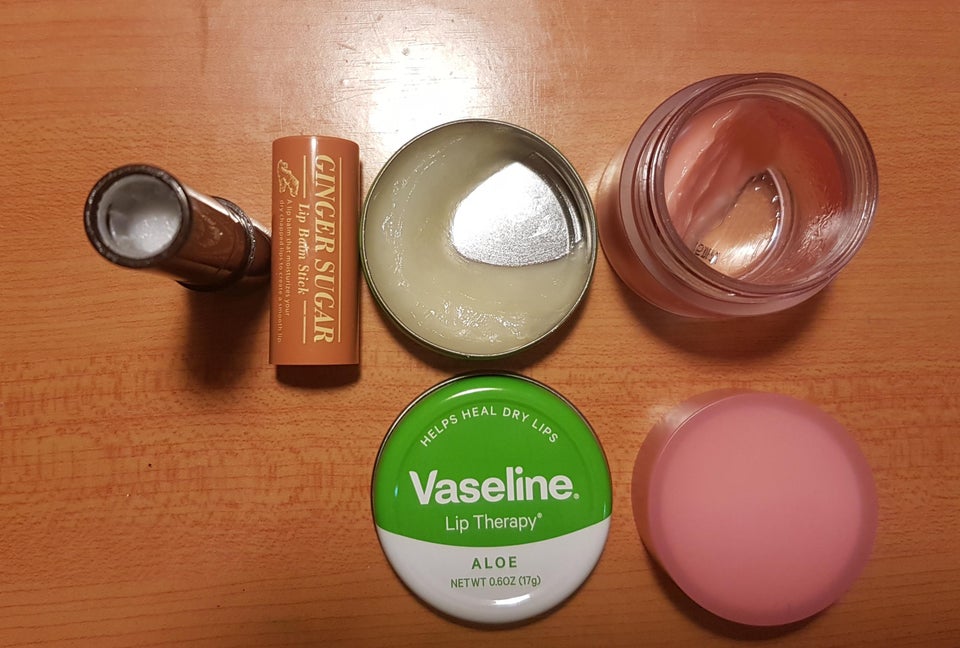 ---
AN ALTERNATIVE MAKEUP REMOVER
Other than gently removing eyelash glue, Vaseline can do the same to remove your eyeliner, liquid lipstick, and mascara as well. We know how much some makeup removers can cost you. This gel, however, offers an inexpensive yet useful alternative that is just as effective.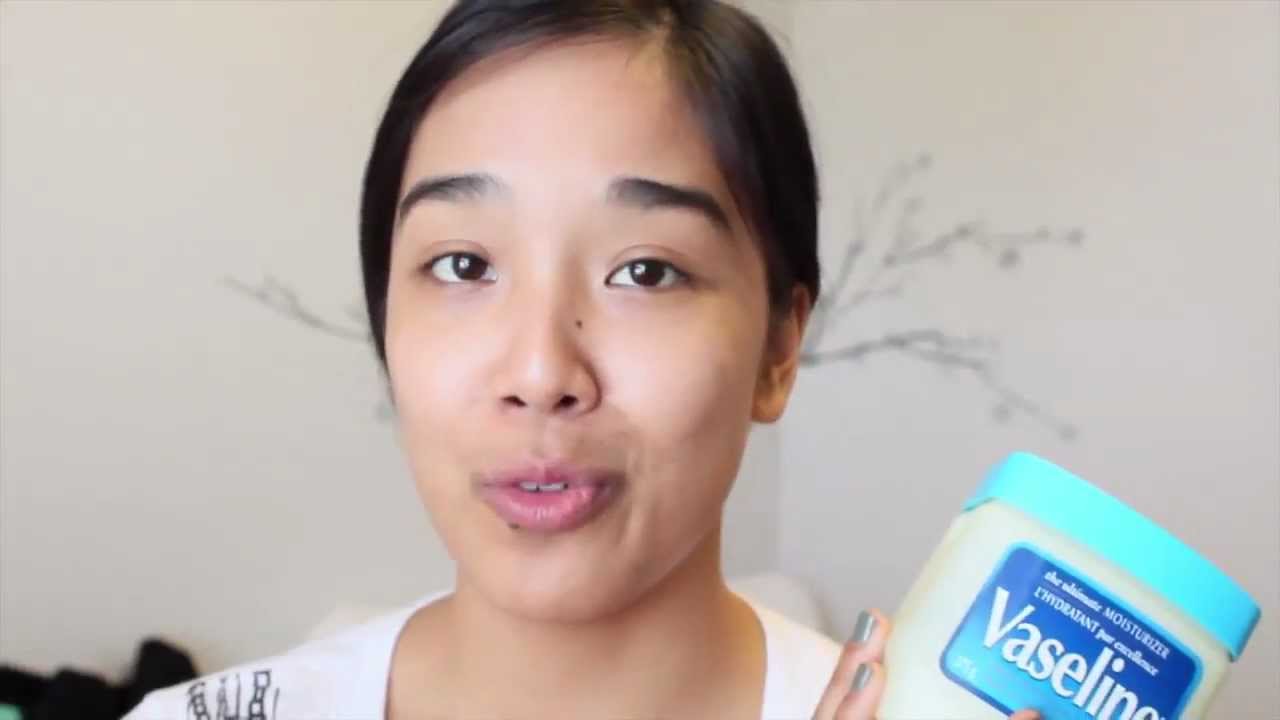 ---
LOOSE PIGMENTS TO EYE CREAM SHADOWS
In addition to using old lipsticks to create your own lip balm, you can use any loose pigments to create your own cream make up. If you have shimmy pigments even better. By mixing your favorites with Vaseline, you can create your own cream blush or eye shadow. It is a useful and easy hack to personalize your makeup collection.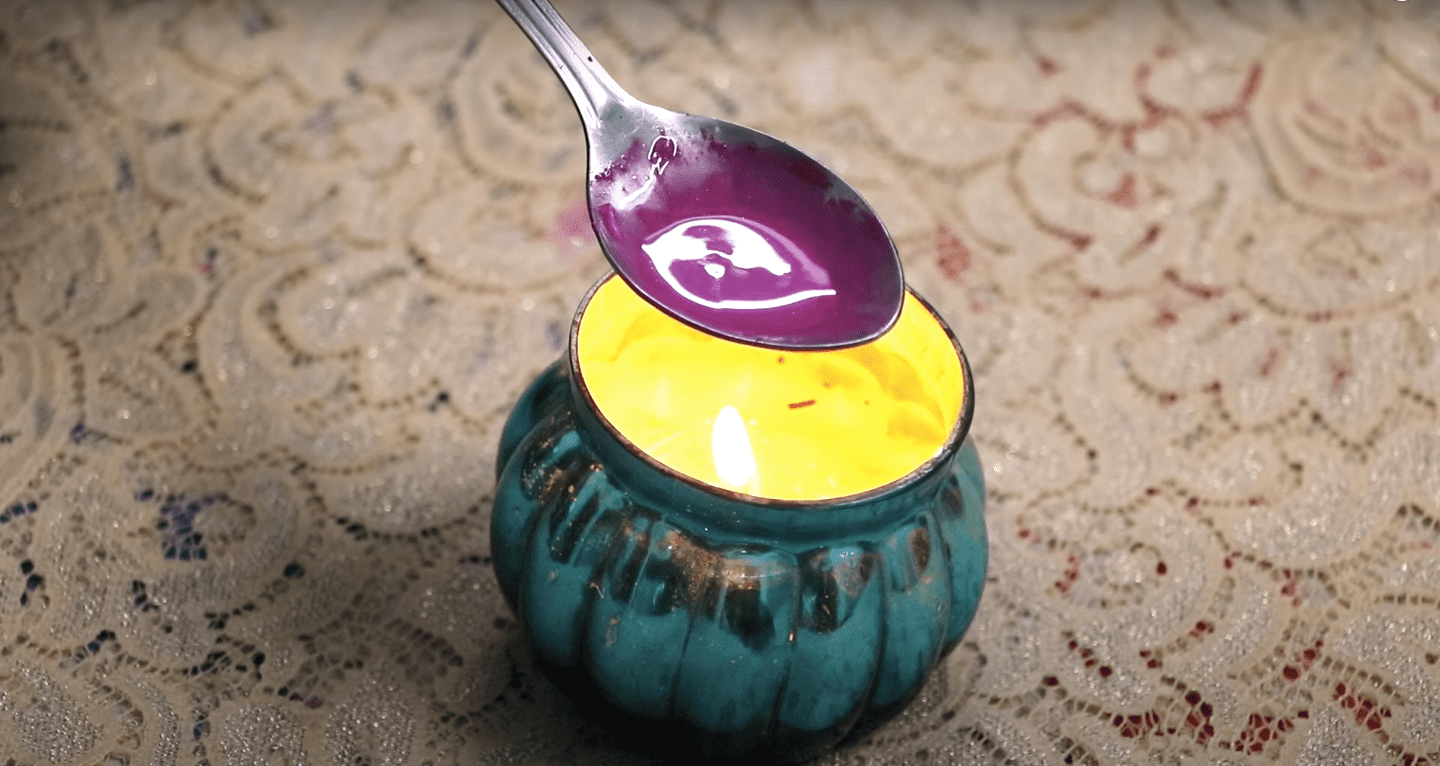 ---
A STUCK ZIPPER HAS NO CHANCE WITH VASELINE
All of us know how irritating it can get when you are in a hurry and your zipper wants your attention. Makeup bag zippers, sweater zippers, and travel bag zippers have all wanted your attention at one point. All you need however is to feed them the lubricating Vaseline instead.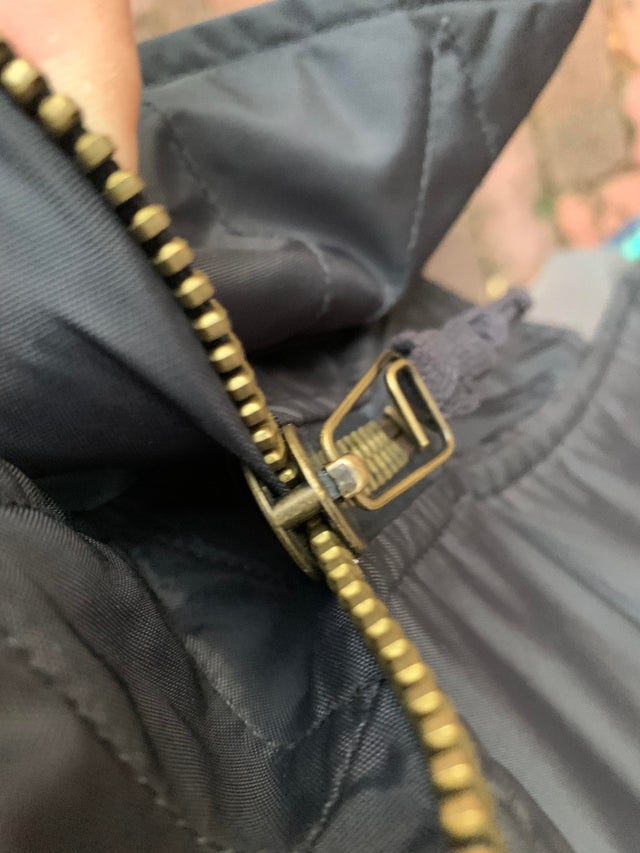 Before applying, make sure the Vaseline is pure of its kind as tinted Vaseline might stain your fabric. You can use your finger to apply all along the zipper line and give it a tug and voila—you are good to go!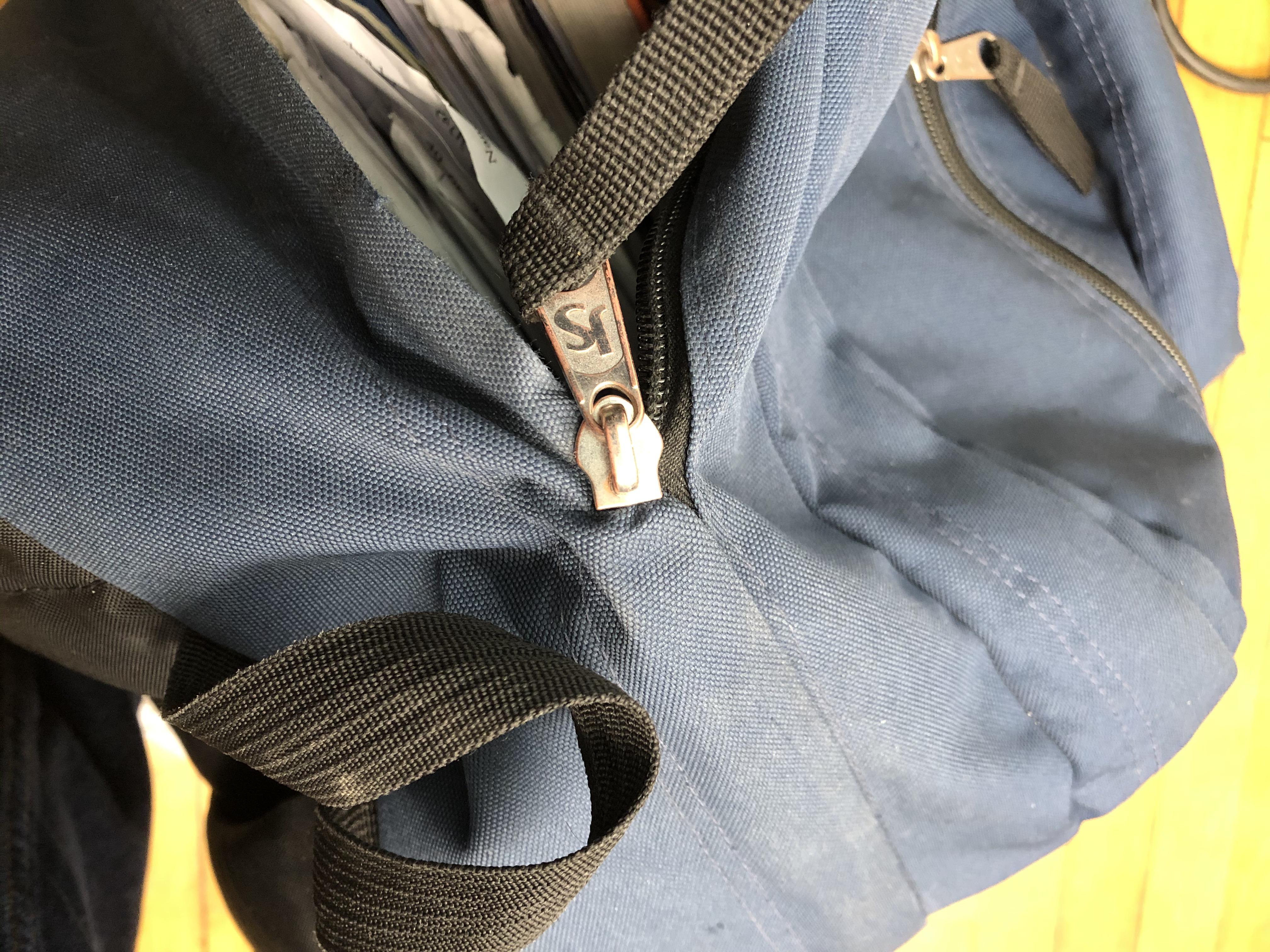 ---
NO MORE SQUEAKY DOORS
When you are up late and trying not to wake the rest of the family, you know how squeaky doors just sound incredibly louder than usual. Instead of slowly and sometimes unsuccessfully closing those squeaky doors, why not just get rid of the problem entirely?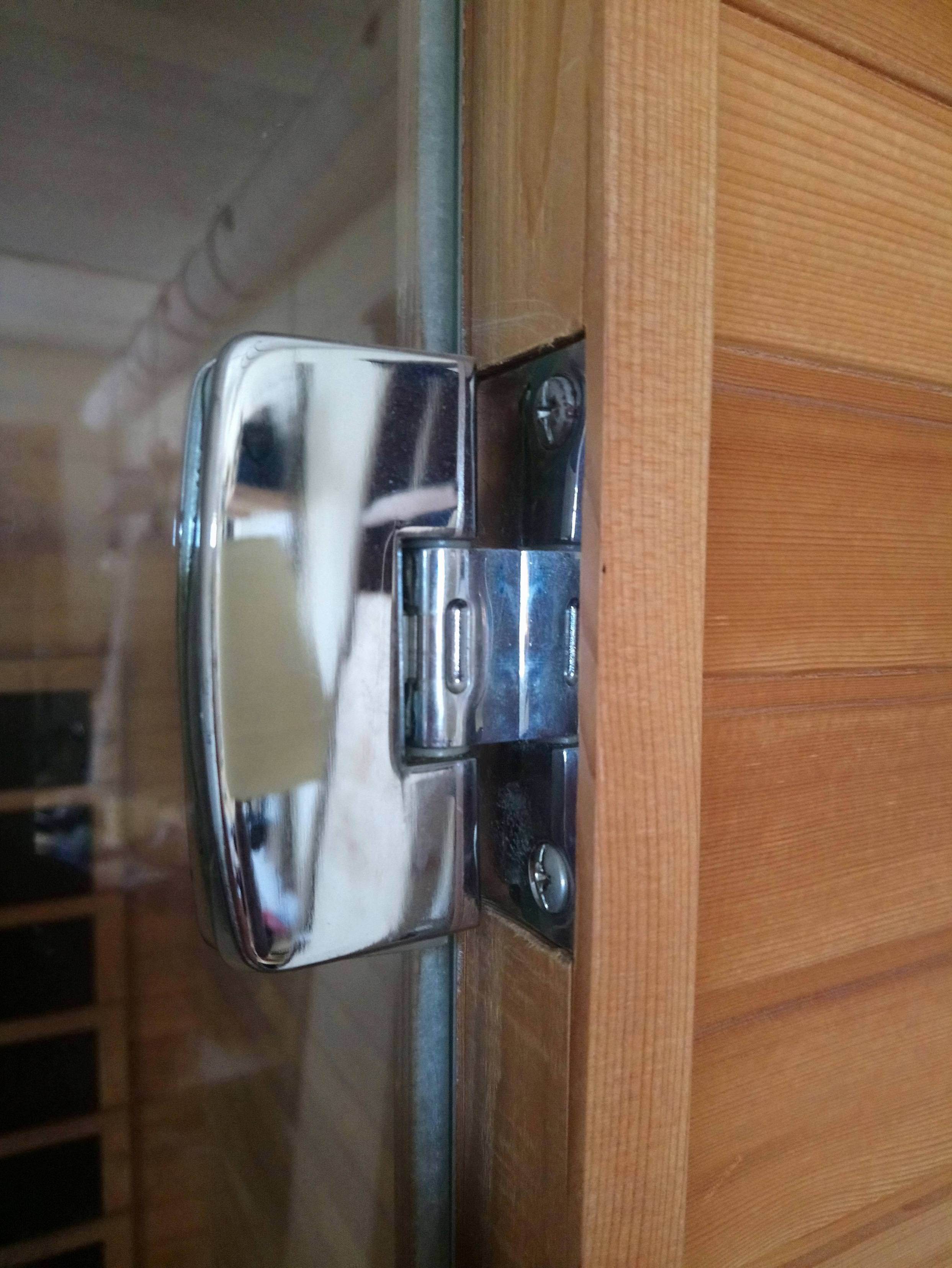 Although this requires a little bit of effort, it will solve the problem completely. You need to remove the hinge pin and apply it with Vaseline before popping it back in. The ointment will lubricate the hinges, preventing any friction to cause the squeaky noises.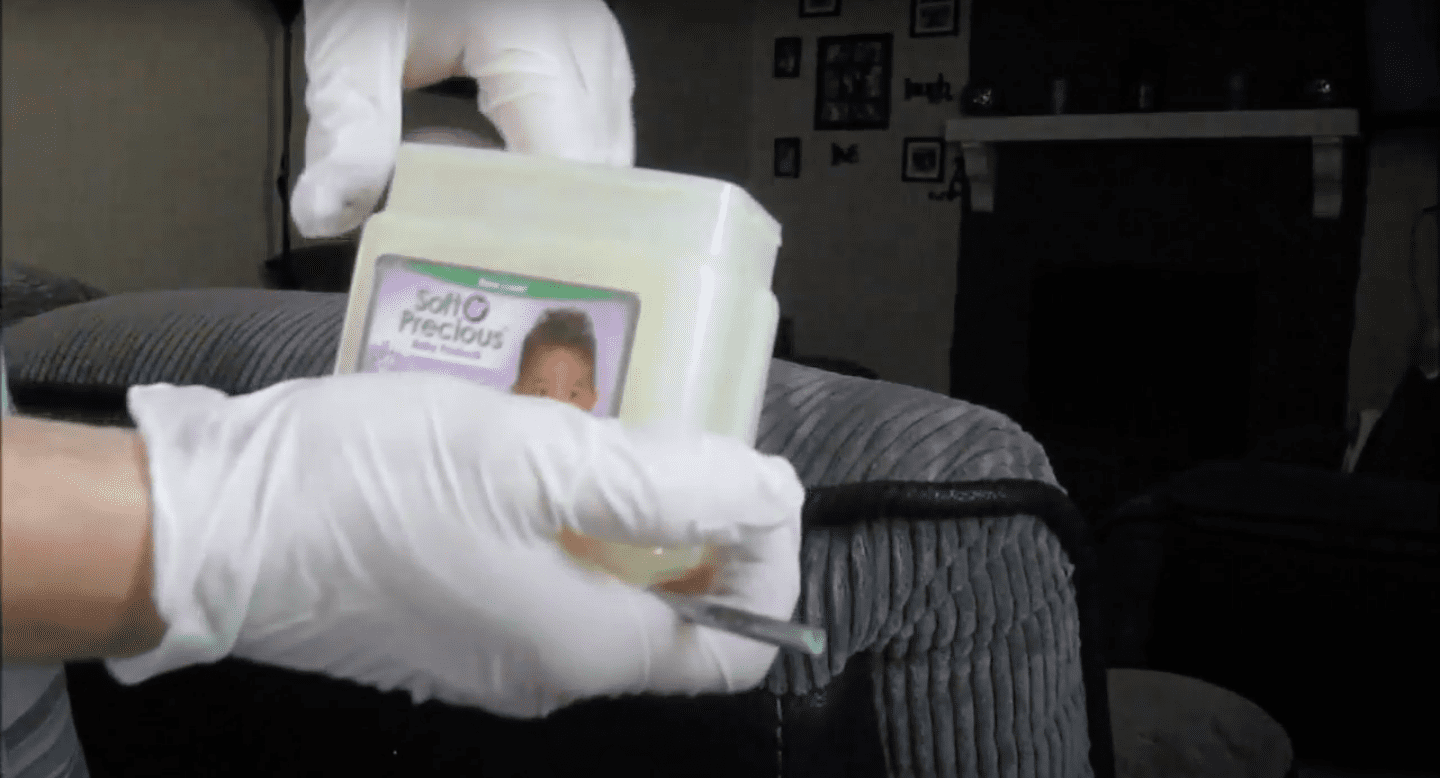 ---
A MARRIAGE THAT LASTS—ONE OF THE SIDE EFFECTS
Congratulations on having your wedding ring on for countless years, but there is a common issue that many couples face and that is removing it from a finger that won't fit anymore. This fellow Redditor shares how Vaseline and dental floss helped him remove a steel ring off of his finger.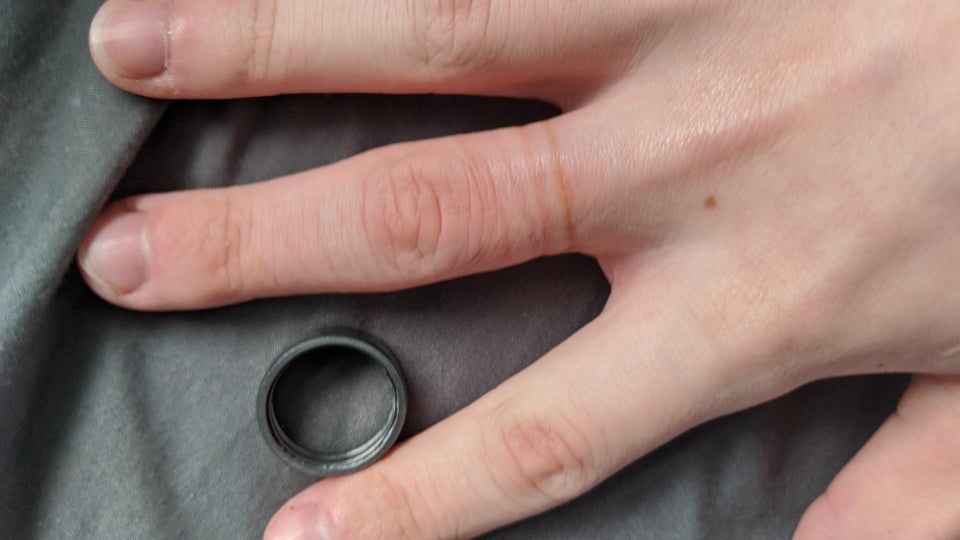 ---
RUBBING VASELINE INTO THE PETS' PAWS
You might have noticed that your pets' paws can get pretty rough. It depends on where you live, the weather, and the kind of terrain they frequent. This might seem normal, but every once in awhile, it's important to add a little bit of Vaseline to their paws to avoid serious injuries. It will protect them from cold weather and if they play too much in your garden. You can also a bit on their noses if it's too dry.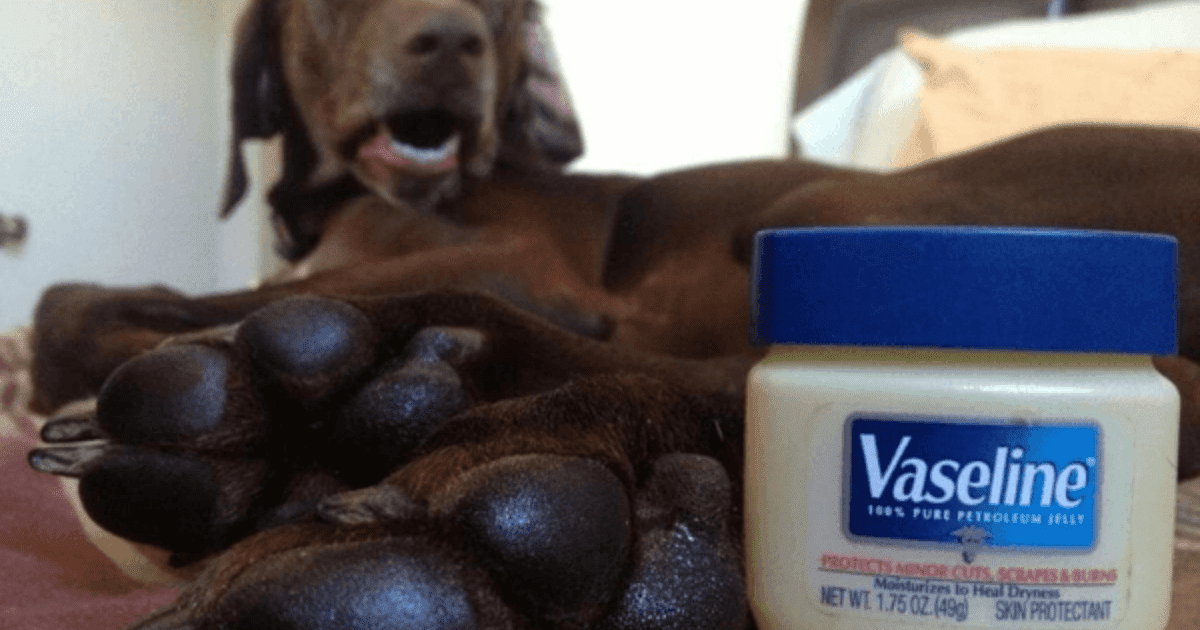 ---
A BETTER PUMPKIN FOR HALLOWEEN
Any hardcore Halloween fans looking forward to this year's big scare, this tip might help with your pumpkin decorations. After carving out your pumpkin, apply Vaseline on the insides and carved edges. Just like it helps moisturize your skin, the gel will prevent the winter squash from drying out too quickly.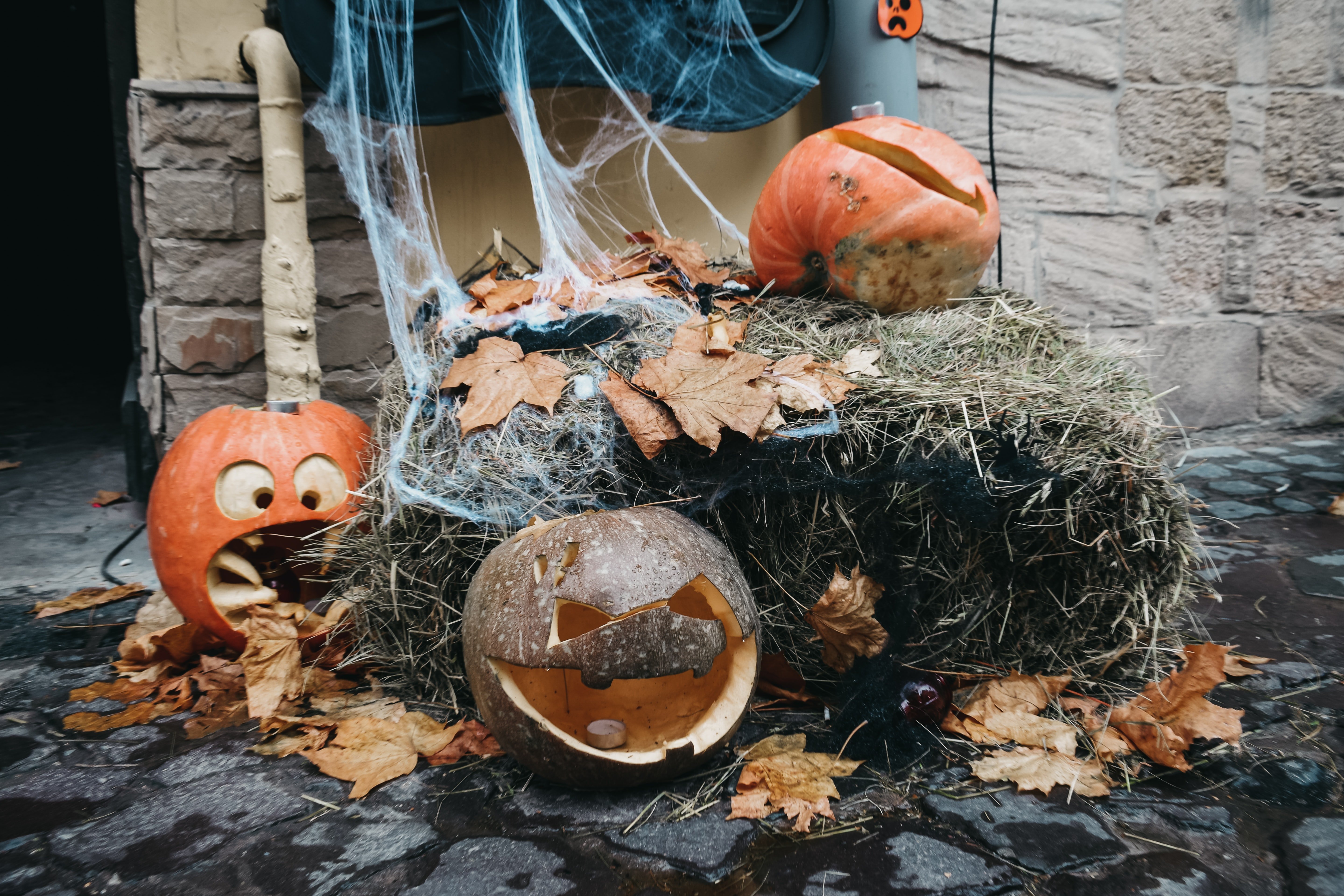 This video from Little Things did a little experiment to see which out of the five preservation hacks kept the carved out pumpkins the longest. They were hair spray, vinegar, vegetable oil, Vaseline, and bleach. It got an eight out of ten review. Try it for the upcoming day yourself!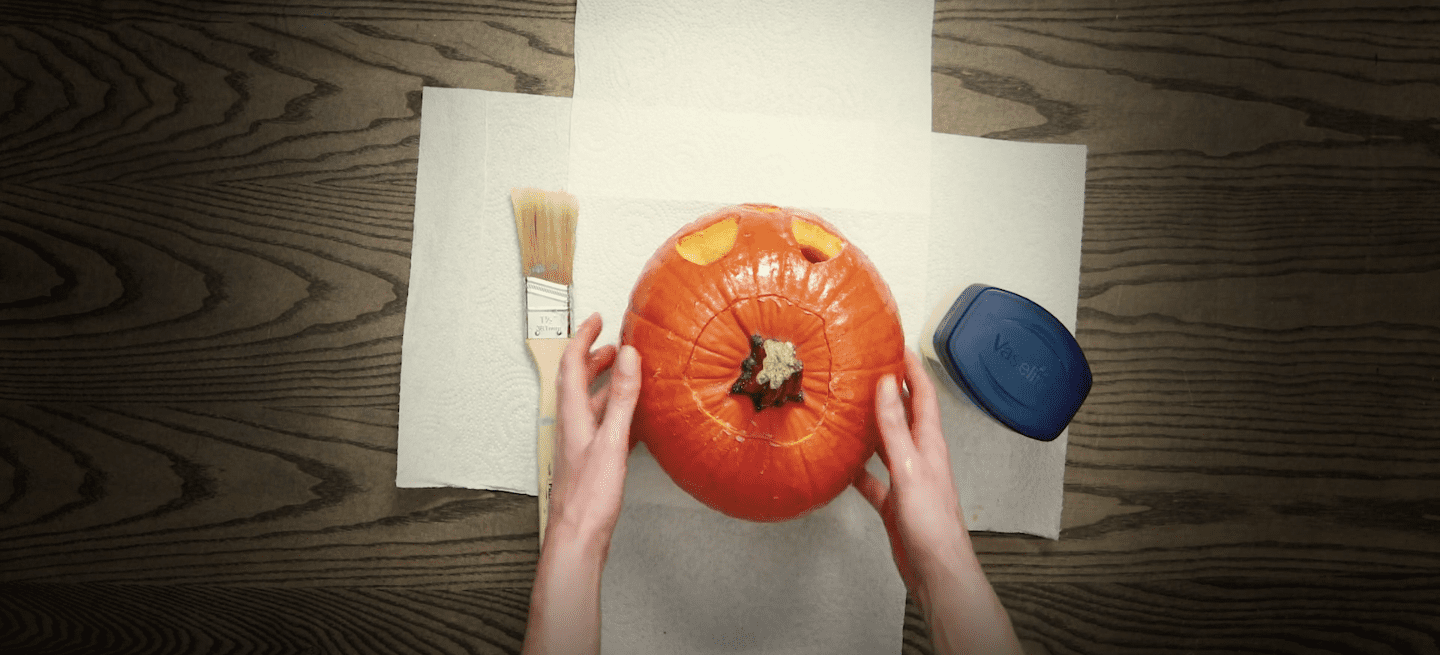 From moisturizing dry lips to silencing squeaky doors, Vaseline is a classic, versatile product. Used as home remedies to skincare solutions, there is a reason why its name has stood the test of time. It provides affordable yet constructive solutions and it is found in any drug store. What have been your personal experiences using this product?