Chadwick Boseman: The Life Of A True Hero
Chadwick Boseman, mostly known for the role in Black Panther, passed away on August 28. His untimely demise shocked everyone because no one knew about Chadwick Boseman's cancer diagnosis.  But what are some of the facts about his life that will blow you away? Dig in, we're unpacking the life and times of one the greatest heroes in Hollywood.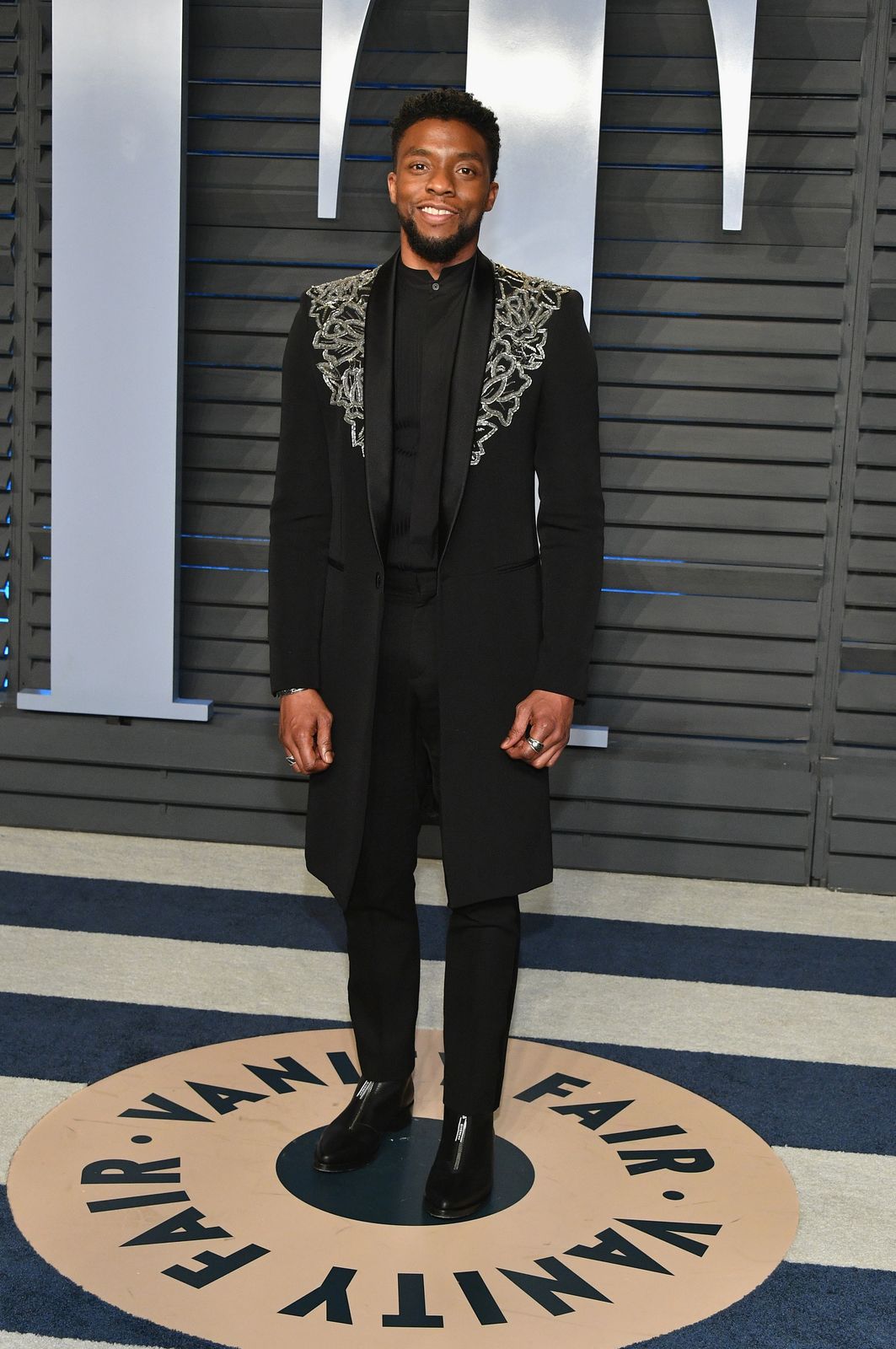 ---
A BOY FROM A BIG FAMILY
Chadwick was born in South Carolina to a simple family; his mom was a nurse and his dad a textile factory worker. But, although he was an only child, his family was far from small. As the actor later admitted to Mr. Porter, his extended family is huge!
"When my grandmother died," Chadwick said, "she left 115 grandkids and great-grandkids. That was just one side."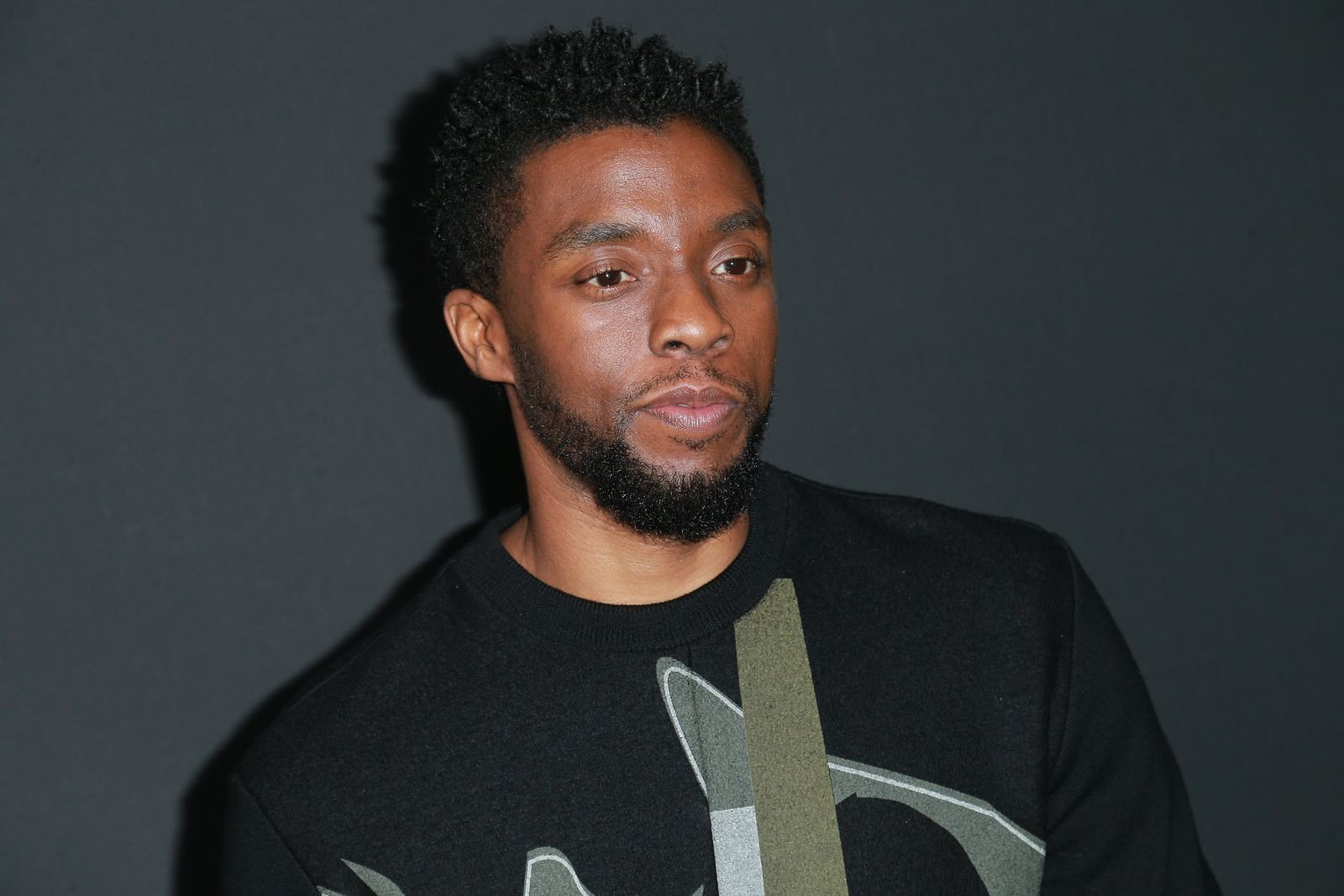 ---
Whoa! That's impressive! And Boseman's family has always been supportive of each other. The actor once confessed that their love and care were crucial to his success. We're sure that they all were SO proud of Chadwick! But they weren't the only ones who supported him.
While Boseman studied at Howard University, he and a group of other students wanted to participate in a prestigious summer theater program at Oxford. They got in but realized that they couldn't afford to participate. That's when Denzel Washington stepped in, courtesy of Phylicia Rashad, one of Chadwick's teachers, and an actress herself.
---
Thankfully, she found celebrity friends who could pay for these students. "Denzel paid for me. I'm sure he has no idea," Boseman revealed to Jimmy Fallon. "I've been waiting to meet him, so I can tell him." Thankfully, he got to do it when Denzel came to the premiere of Black Panther.
And Washington's reply was extra, because he said, "That's why I'm here. You owe me money!" But let's come back to how Boseman's career started.
---
PLAYING REAL-LIFE FIGURES
As it often happens, it all began with a few minor TV roles in famous shows, such as All My Children, Law & Order, CSI: NY, and ER. And here's an interesting fact about Boseman's role in All My Children: he actually shared it with his Black Panther co-star and main antagonist, Michael B. Jordan!
---
The thing is, when Chadwick began playing Reggie Porter in the famous series, he realized that the role was too stereotypical. So he voiced his concerns to the crew. Although they did make some changes to the character, they thought that such a rebellious young man on the set would be too much trouble, and fired Boseman.
Which is how Michael B. Jordan came to play the role instead. After that, Chadwick continued to be part of other TV series, but no prominent and meaningful roles were coming his way. At some point, he even considered quitting acting and thought about becoming a stage director.
"Nobody had called me. Nobody had told me anything," Boseman later recalled about how he felt after auditions.
---
His impatience was understandable. After all, Chadwick always wanted to be behind the camera, maybe even more than he wanted to be an actor. His original aspiration was actually to be a writer and director. Even his decision to study acting was motivated by his desire to learn more about directing.
"I really only started acting because I wanted to know what the actors were doing, how to communicate with the actors," Boseman admitted.
---
But life had other plans for him! And soon enough, a big break came for Chadwick, when he got to portray legendary baseball player, Jackie Robinson, in the movie titled 42. Why legendary, you ask? Well, because Robinson was the first-ever African American to play in Major League Baseball.
So just as Chadwick later did, that man got to make history for the black community. But that wasn't the only historical figure Chadwick played. Only a year later, he landed the role of the progenitor of funk, and godfather of soul, James Brown, an iconic musician who influenced the development of numerous music genres.
---
On the set, Boseman did all of his own dancing and even some singing. And three years later, he played another man who was crucial to history. It was the first African American Supreme Court judge, Justice Thurgood Marshall. So yes, Boseman was quite experienced in playing real legends.
But there was one role that turned the actor himself into a legend. Africa's First Superhero. In 2016, Boseman landed the role of Black Panther, aka T'Challa, the King of the fictional country Wakanda in Captain America: Civil War. Interestingly, it looks like Chadwick was always destined to play this character.
---
Before getting the role, the actor was in Australia, shooting his not so well-received film, Gods of Egypt. When one day, a security guard gave him a Black Panther comic book… just because. In an interview with Mr. Porter, Chadwick recalled:
"I didn't once mention the character, but he was like, 'Hey, I think you're going to play this one day.' It's crazy."
---
Yeah, it IS crazy! Was this security guy a psychic, or what? Anyway, soon after, Boseman got a call from Marvel Studios with an offer to join the cast of Civil War. Marvel's casting director, Sarah Halley Finn, admitted that despite casting usually taking a lot of time, in which they view multiple candidates, finding an actor for Black Panther was different.
"We all were in absolute agreement immediately that he was the person to play this part," she said.
---
Like many of his Marvel co-stars, Chadwick was under a strict exercise and training regime to get into shape for the role, and he also worked on his accent. Although T'Challa was only a secondary character in Civil War, his introduction was powerful, and a standalone movie quickly followed.
Black Panther came out in 2018 and instantly became ground-breaking. And the actor's cry "Wakanda Forever" turned out to be revolutionary. It was the first time that a major studio made a movie about a black superhero, under a black director and with a predominantly black cast.
---
The film became immensely successful, receiving positive reviews, and broke box office records. When the movie's success was at its height, Boseman was honored to give a speech at his alma mater, Howard University. And in this speech, he showed what a hero he was, not only in the MCU but also in real life.
"Purpose is the essential element of you," the actor told the graduates. "It is the reason you are on the planet at this particular time in history."
Now, knowing how his life story continued and what he was battling with at that time, these words have acquired a whole new meaning.
---
THE PRIVATE STRUGGLE
Little did we know that while playing all these legendary personalities, both real-life and fictional, Chadwick was going through the most challenging time of his life. While reprising the role of Black Panther in two more installments of Avengers, as well as playing in the movies 21 Bridges and Da 5 Bloods, he struggled against colon cancer.
---
The actor was diagnosed in 2016 and underwent multiple surgeries and chemotherapy, but nothing helped. The illness progressed. Despite it all, Chadwick continued living, and he never publicly revealed his diagnosis. Instead, as the statement announcing his death said, being a true fighter, he persevered through it all.
And now, looking back at his interviews, we can see a few hints about his ongoing struggle. First, when Boseman was at a press conference along with his Black Panther co-stars Danai Gurira and Lupita Nyong'o, he shared a story about two boys who had terminal cancer.
---
These boys communicated with him while he was working on the film, and the only wish they had was to survive until the movie came out. Sadly, neither of them made it. Chadwick got very emotional during this interview, and at some point, he couldn't even speak through his tears.
Now we understand how important and personal the issue was for him – he wasn't only mourning the death of two young boys. He was going through the same thing himself. In another interview with Huffington Post, Boseman was asked whether it was hard to bulk up for Black Panther, slim down for Marshall, and then bulk up again.
The actor's reply was: "Oh, you don't even know. You have no idea. One day I'll live to tell the story."
---
How exhausting it must've been to go through cancer while satisfying Marvel's demands to look like a superhero! But being the private person he was, Chadwick never complained and never revealed his secret to anyone. Even his fans knew surprisingly little about his personal life.
He also never shared anything about his long-time girlfriend, singer Taylor Simone Ledward. And no one had any idea that he actually married her right at the end of his life. The couple has been together since around 2015, but they have always kept their relationship away from the spotlight.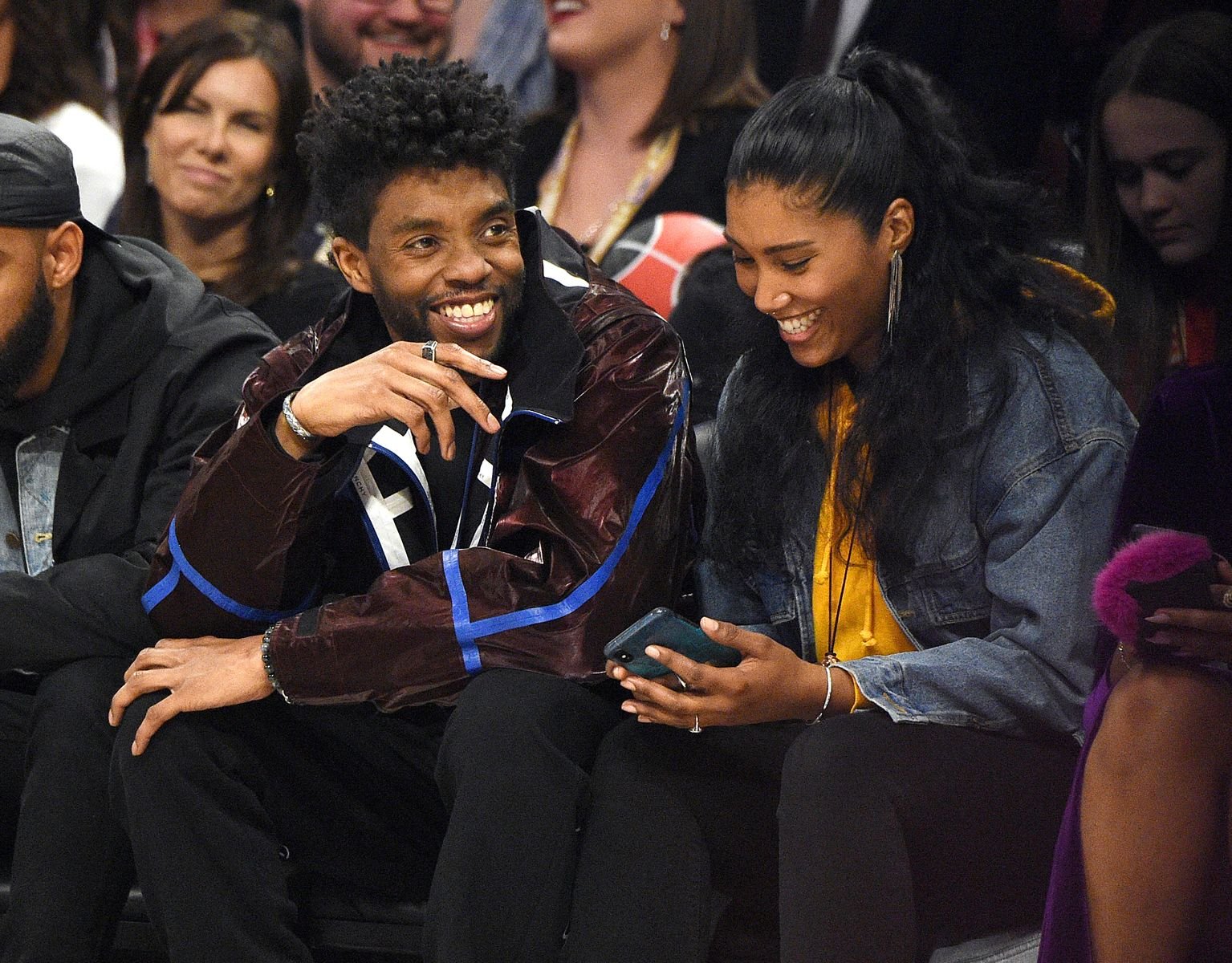 ---
Taylor frequently joined Chadwick on red carpet events, and she was always by his side. At an award ceremony, Boseman said in his acceptance speech, "Simone, you're with me every day. I have to acknowledge you right now. Love you."
Neither of them even commented on the engagement or marriage rumors. So it's still unclear when exactly they tied the knot. But the most important thing is, they got to do it before he passed away. You will be missed, Chadwick.
---
FANS PAY TRIBUTE TO THE ACTOR
Fans from all over the world took to social media to express their condolences and love for Chadwick Boseman. In honor of his inspirational Black Panther role and life, a video surfaced of Chad's appearance on The Tonight Show with Jimmy Fallon from 2018.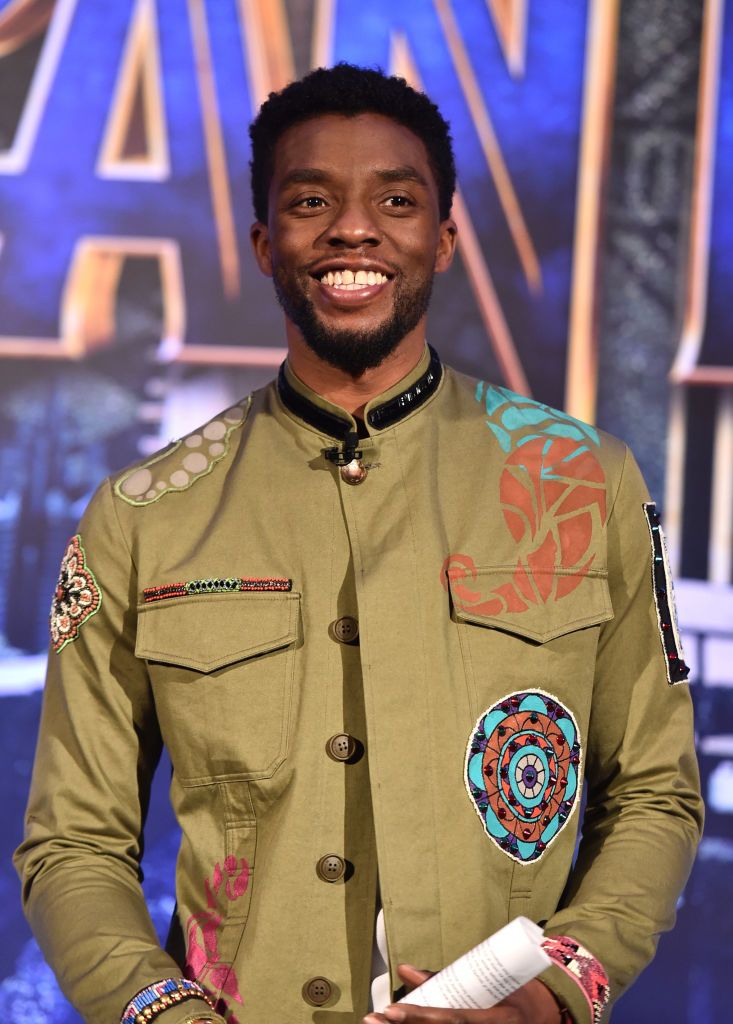 ---
The viral clip shows Bosewick participating in a segment that allowed fans to express what the Marvel film meant to them in front of a poster of T'Challa. The fans were then surprised with a visit from the actor himself. One man, Darren explained:
"I can't express how much it means to me and the community and my family. Thank you from the very bottom of my heart for all that you've done, for really being a hero that we really need in a time like this. Thank you so much."
In a heartwarming moment, Chadwick stepped out from behind a curtain to greet Darren. Of course, Darren was in shock, but he responded with great joy," my king, my king, my king," and they saluted each other with the Wakanda sign and a warm hug. The video was filled with more heartfelt and hilarious moments. It has since garnered 17 million views. 
---
CELEBRITY REACTIONS
Minutes after the heartbreaking news appeared, social media became flooded with reactions to Boseman's death from his fellow celebrities and fans. His MCU co-stars were one of the first ones to share how they felt. Don Cheadle, who plays War Machine in the franchise, posted a photo featuring Chadwick and himself and wrote on Twitter:
"I will miss you, birthday brother. You were always light and love to me."
i will miss you, birthday brother. you were always light and love to me. my god ... ✌🏿♥️✊🏿 🙅🏿‍♂️ forever and ever ... https://t.co/9pORaKZuQN pic.twitter.com/awX3DiTVwn

— Don" 't stop believing" Cheadle (@DonCheadle) August 29, 2020