Brad Pitt and Nicole Poturalski: Details of Their Relationship
We all knew that Brad Pitt couldn't stay single for long! But has he dated anyone since divorcing Angelina? What special location was he spotted at with German model Nicole Poturalski? And what's the weirdest thing about his new girlfriend? Read on and find out more about her.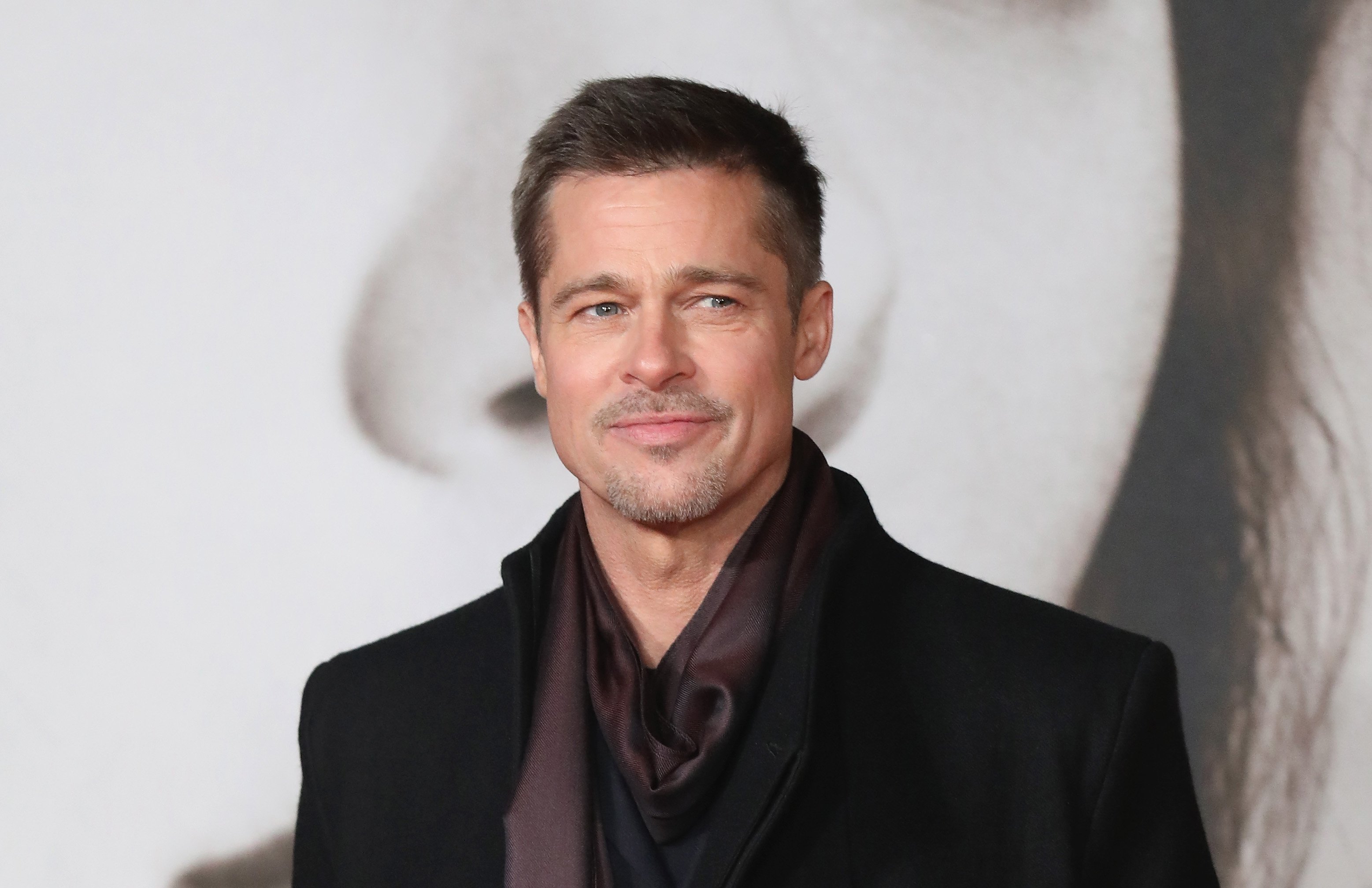 ---
BRAD, THE BACHELOR
When Pitt and Angelina Jolie filed for divorce back in 2016, the whole world divided into two groups: those who mourned Brangelina, and those who were happy that Brad was finally single again! Soon after the Hollywood power couple separated, rumors started to go round about Pitt having affairs with different women.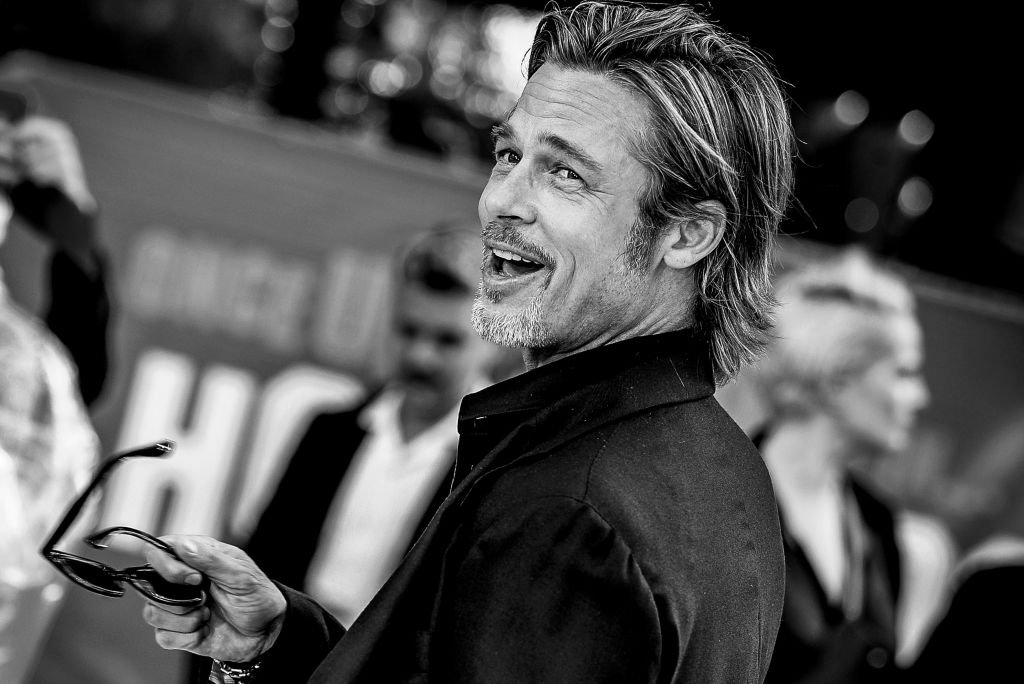 ---
Obviously, when his ex-love, Jennifer Aniston, also got divorced from her husband Justin Theroux, everyone started suspecting that they'd get back together. After all, it was the first time in years that both Brad and Jen were single! But fans' dreams didn't come true, and both of them repeatedly stated that they're just friends.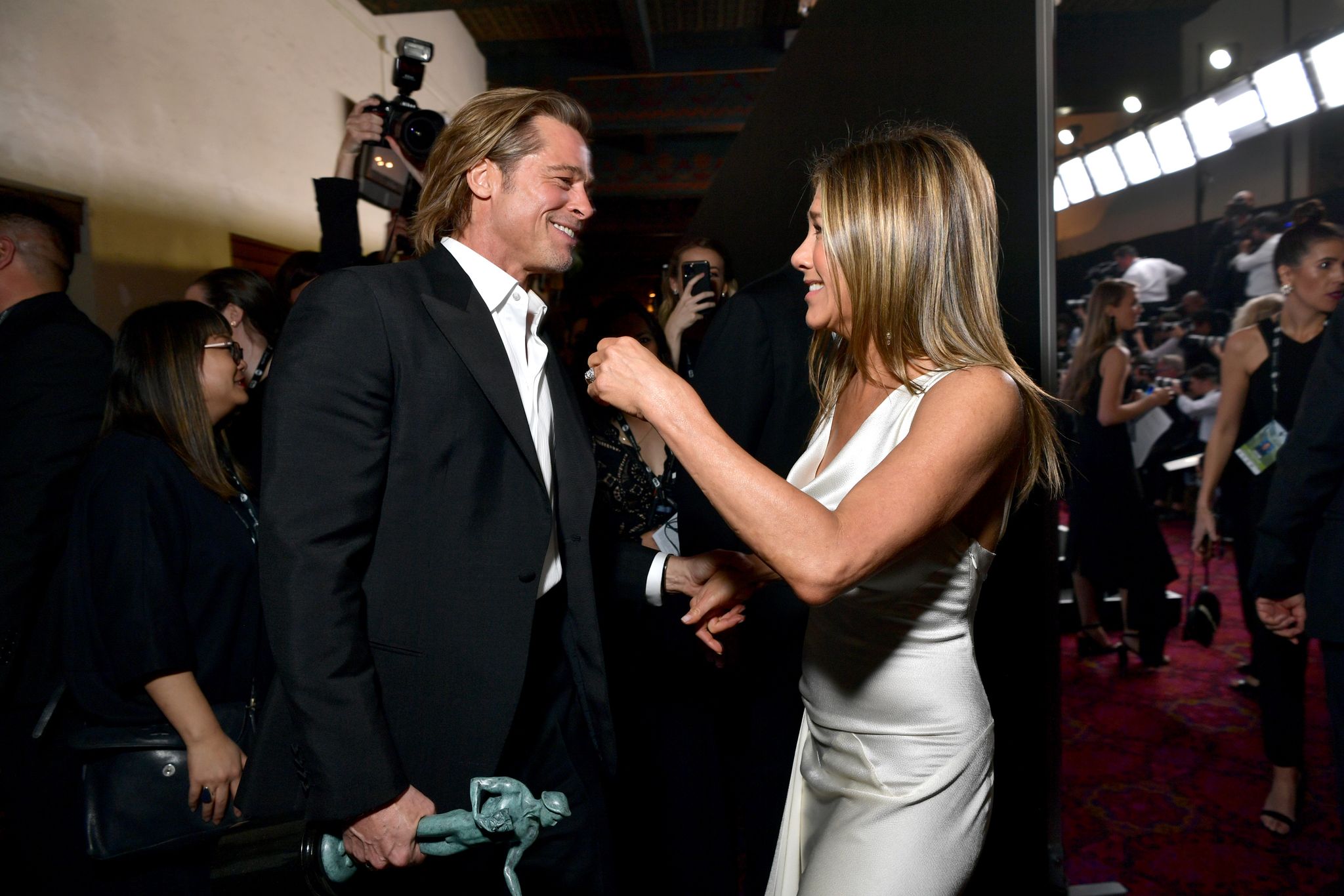 ---
Then it was rumored that Brad had an affair with his Once Upon a Time in Hollywood co-star Margot Robbie because they spent a lot of time together off-set. But it was later revealed that the actor was just helping her with her marriage issues.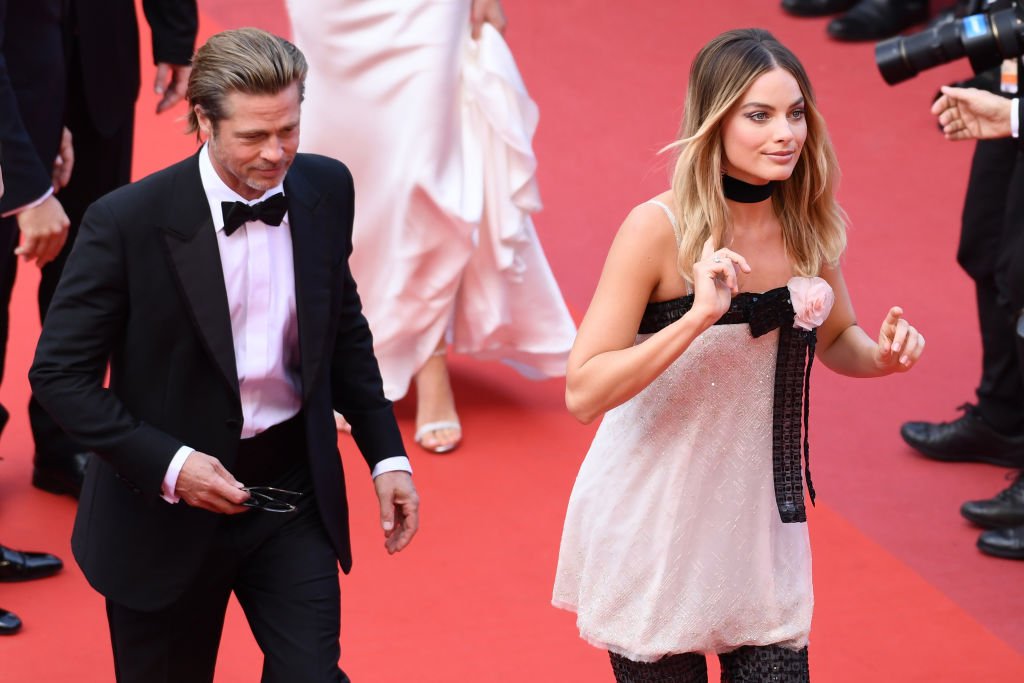 ---
And earlier this year, Pitt was spotted a few times with Alia Shawkat, an actress from Arrested Development. But Shawkat was quick to set the record straight and said that they were only hanging out together as friends. So it looks like Brad hasn't dated anyone since his divorce from Angelina.
---
At least, he never did it publicly and never revealed anything. Here's how the actor reacts to all the rumors about himself: "I don't know how many women they've said I've been dating the last two or three years, and none of it's true."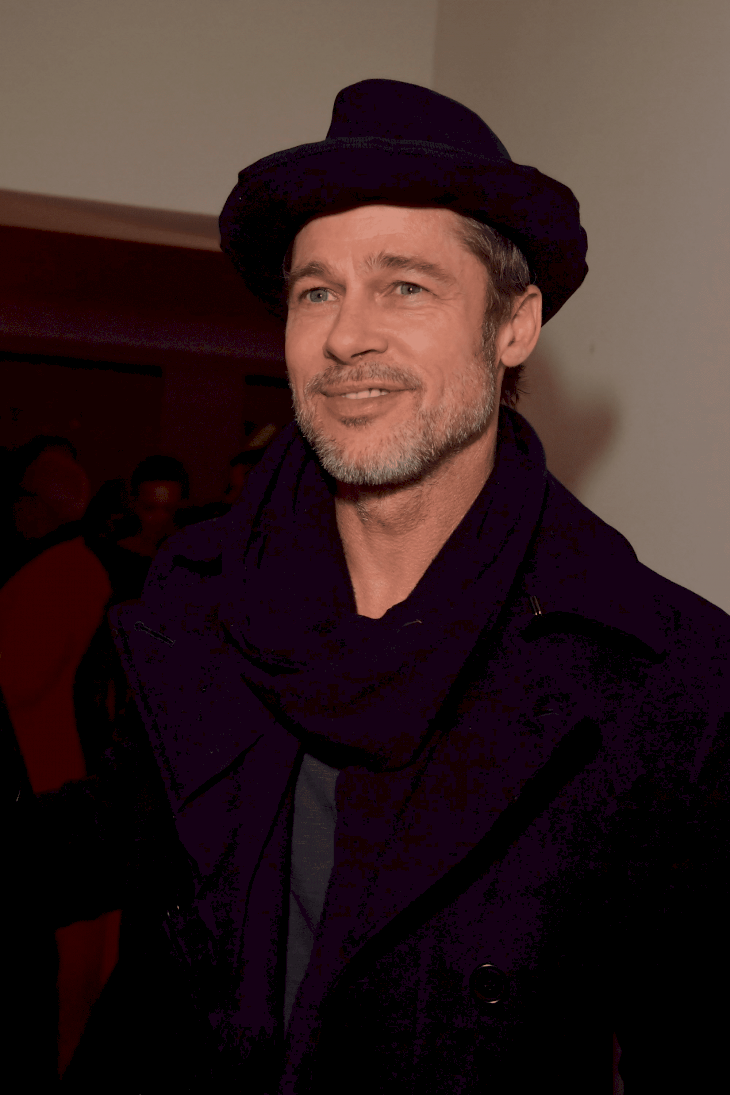 ---
Sure, we know that you're mad, Brad, but we can't help but take an interest in your love life!! And very recently, a new rumor appeared, and this one seems to be right this time. Brad's been spotted a few times with German model Nicole Poturalski. Which brings us to question who this woman is.
---
WHEN WE SAW THEM TOGETHER
Brad and Nicole's rumors skyrocketed when they were spotted at the Paris airport at the end of August. They arrived separately. According to reports, Nicole came first and then waited for Brad to join her. Afterward, both of them reportedly boarded a private plane headed for the South of France.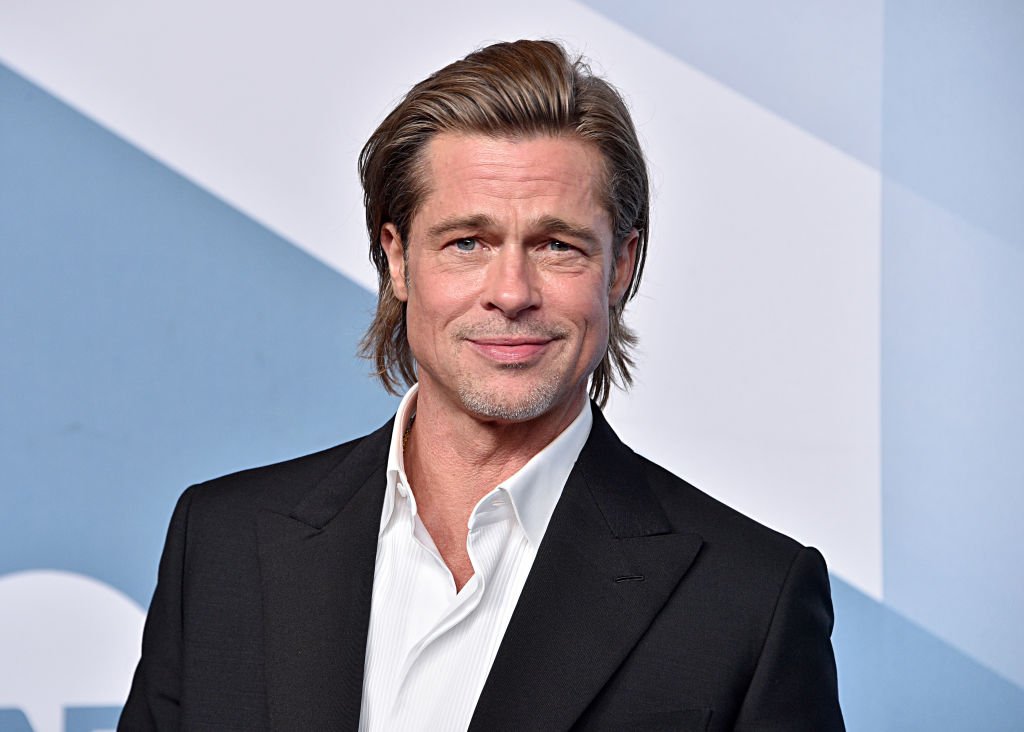 ---
The couple was very low-key during this whole trip. Later, it turned out that Brad and Nicole headed to Chateau Miraval, the estate Pitt and Jolie purchased when they were still together. The village where the chateau is located is famous for its wine, so it's no wonder that the noble drink is the main reason why Brad was there.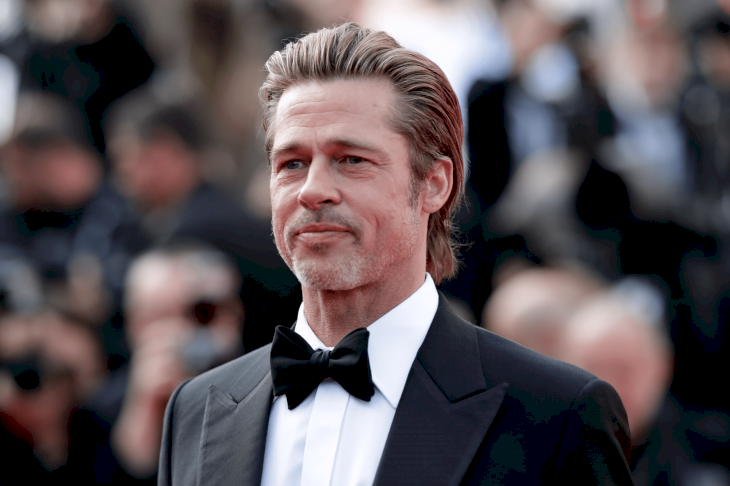 ---
According to a local source, he came to Miraval to participate in a campaign for his wine, Champagne Fleur de Miraval. Interestingly, the chateau is also the place where Pitt and Jolie tied the knot six years ago. 
---
If he took Nicole there with him, does it mean that she's the new "special someone" in his life? Well, we're yet to learn if it's true or not. And meanwhile, let's see what we know about this gorgeous woman and what makes her relationship with Brad quite problematic!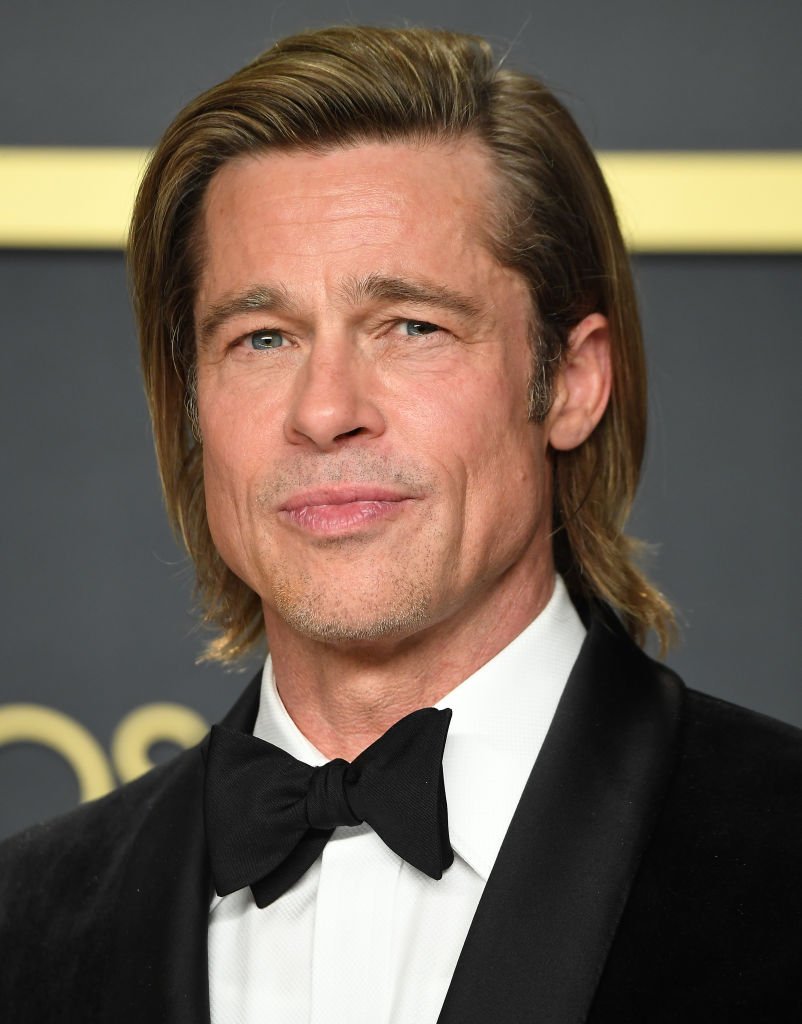 ---
MEET NICOLE POTURALSKI!
While it's still unclear whether Nicole and Brad are actually dating or if she's just another female friend of his, fans still want to learn as much as possible about her. Well, we know that she's a German model. She has been modeling since she was 13, and her first job was at Disneyland Paris.
---
Since then, Nicole, professionally known as Nico Mary, has posed for many publications and brands, including Harper's Bazaar and Marie Claire UK. Very recently, she graced the cover of Elle Germany. In her A Management profile, you can find her answer to a question about what superpower she'd choose to have.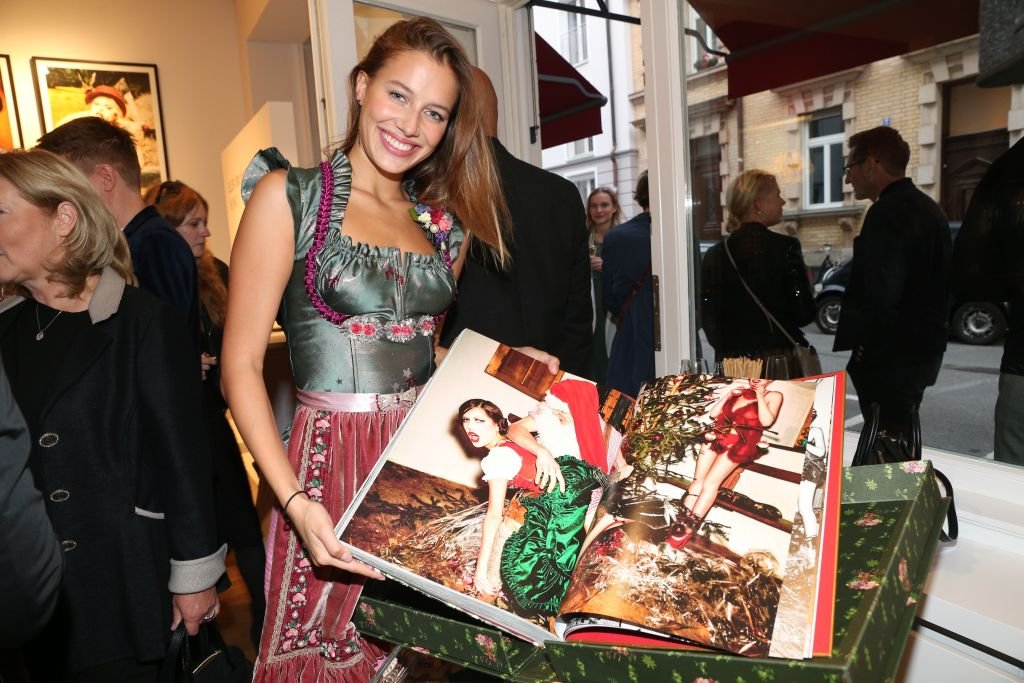 ---
She said, "Traveling in time so I can visit all those fantastic and historic events myself, including the future. "When Nicole isn't modeling, she likes to spend her free time rather quietly. Instead of partying all day and night, she prefers to stay at home with a good book.
When the whole world went on quarantine, Nicole made an Instagram post captioned, "My goal while home is to read at least ten books. "I wonder if she completed her goal! Besides reading, she also likes to travel. This year alone, she has visited a few destinations, including the United States, Ibiza, and France, where she stayed at Brad's estate.
---
What must help Nicole a lot in her travels is her knowledge of five languages. She's also not afraid to get political on her social media. For example, in a May Instagram post, she posed wearing a top that read, 'Protect Kids, Not Guns.'
---
Plus, she actively talks about child trafficking issues. And, as if all that wasn't enough, she also founded an organization to aid sharks! She wanted to be a marine biologist when she was a child, so it looks like she's ready to follow that dream, too. But, of course, Nicole also finds the time for romance in her tight schedule.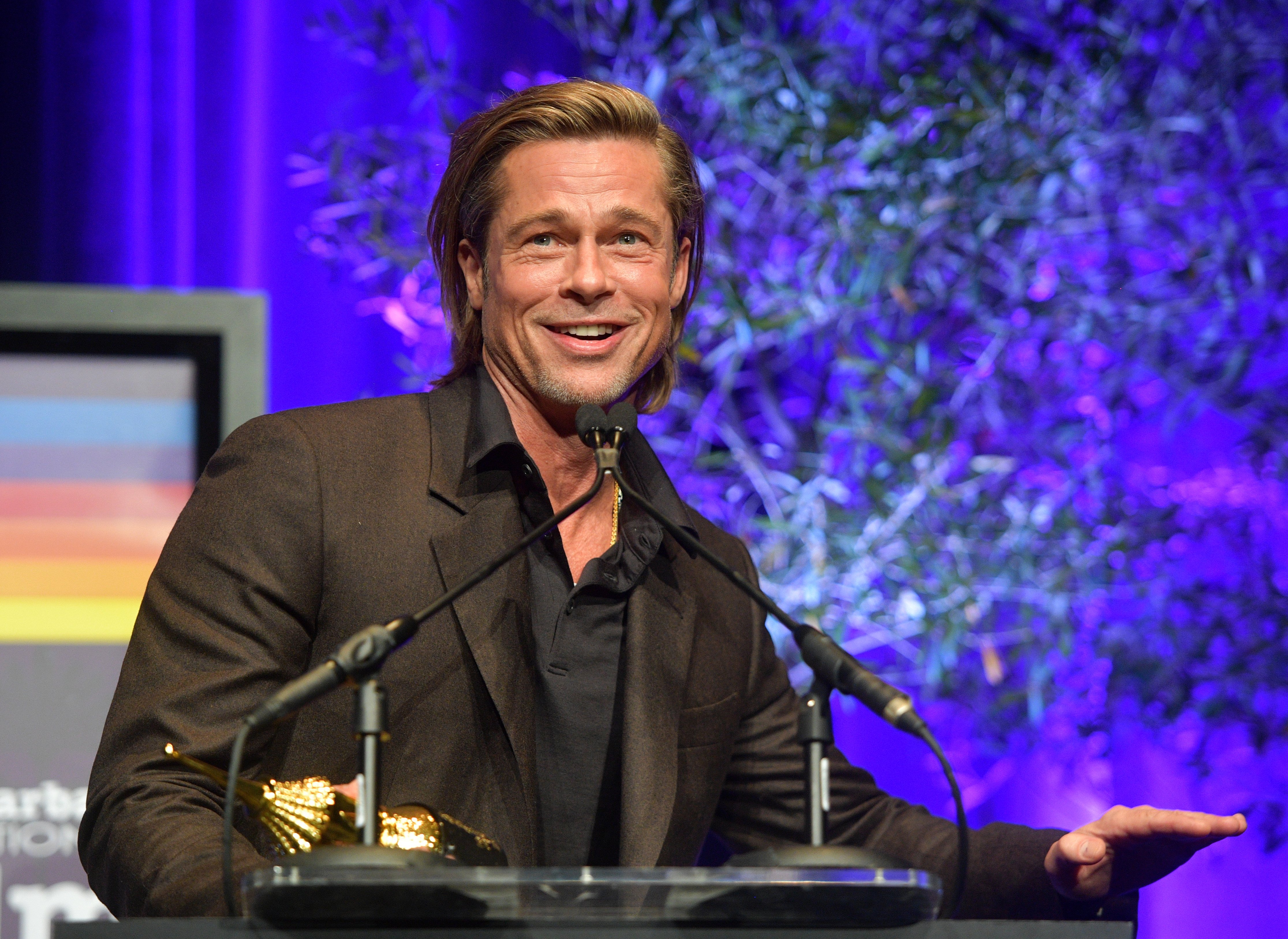 ---
At least once, the model's fans have spotted her talking about her boyfriend on Instagram. In March, she made a post, where she wrote, "Saturdays these days for me is self-reflection, reading books spending time with my better half. "Did she mean her new boyfriend, Hollywood's beloved actor, Brad Pitt, in this post?
---
She didn't name any names, but we can assume that she did! And it would mean that they've been dating for months without us noticing! In fact, only now do we realize that they appeared together in public way back in November last year.
They attended a Kanye West concert, along with Alia Shawkat, who was rumored to be dating Pitt back then. Well, it looks like the paparazzi made a mistake and linked him with the wrong girl! But, although Brad and Nicole look beautiful together, something is troubling us about their romance.
---
WHY IS THEIR RELATIONSHIP PROBLEMATIC?
Brad's rumored new girlfriend is almost three decades younger than him. But, as people say, love knows no age, so it's certainly not the biggest obstacle in their relationship. There's something else that might blow your mind, at least a little bit. The thing is. Poturalski is a married woman!
---
Her husband is a businessman and restaurateur Roland Mary, who is FOUR decades older than her! She's been married to him since she was around 20. And people say that Ronald has known Brad since 2009. Wow! Doesn't it make you wonder what the man thinks about the screen icon reportedly having an affair with his wife?
Well, the only thing we know is that he refuses to discuss it. When a reporter asked him about Nicole going to Brad's chateau, Mary simply said, "No comment." And he allegedly assured his friends that his wife's relationship with Pitt was "normal."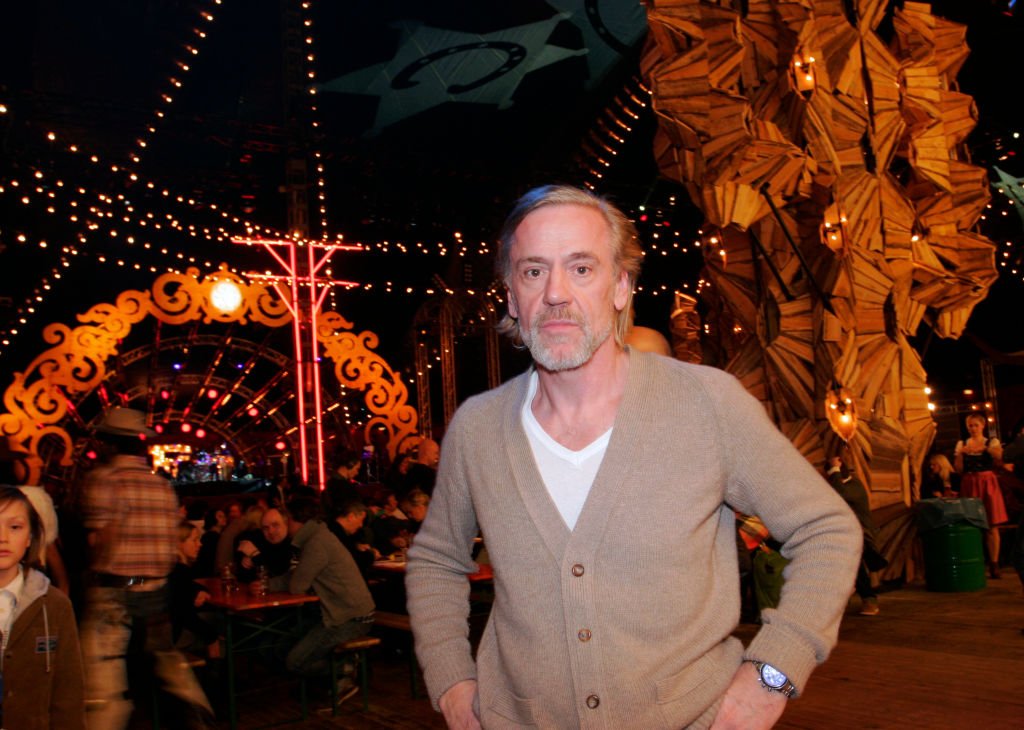 ---
What's more, sources close to the couple claim that Poturalski and her husband are in an open marriage, which means that both of them can have affairs on the side. And here's one more thing you should know. Not only is she married, but Nicole also has a son with her husband!
---
The boy's name is Emil, and he's about seven years old. In the past, Nicole used to post photos of him once in a while, but then she deleted all of them. Naturally, she wants to keep her son away from the limelight and let him have a normal childhood.
---
Being a working mom, she understands women across the world who have to raise their kids and make a living. She acknowledged them with her post in May. "Little love letter to all moms who try so hard, give so much love, time, and heart. Don't sleep, worry too much, and love even more," she wrote. "You are great."
---
Now that we know more about Nicole's personal life, maybe – just maybe – her hints about her "love" and her "better half" weren't about Brad, but about her husband?? Or even about her son because she also called him "the love of her life" in one of the now-deleted posts. Who knows! Whoever she meant, people all over the world are going crazy thinking about her affair with their favorite actor!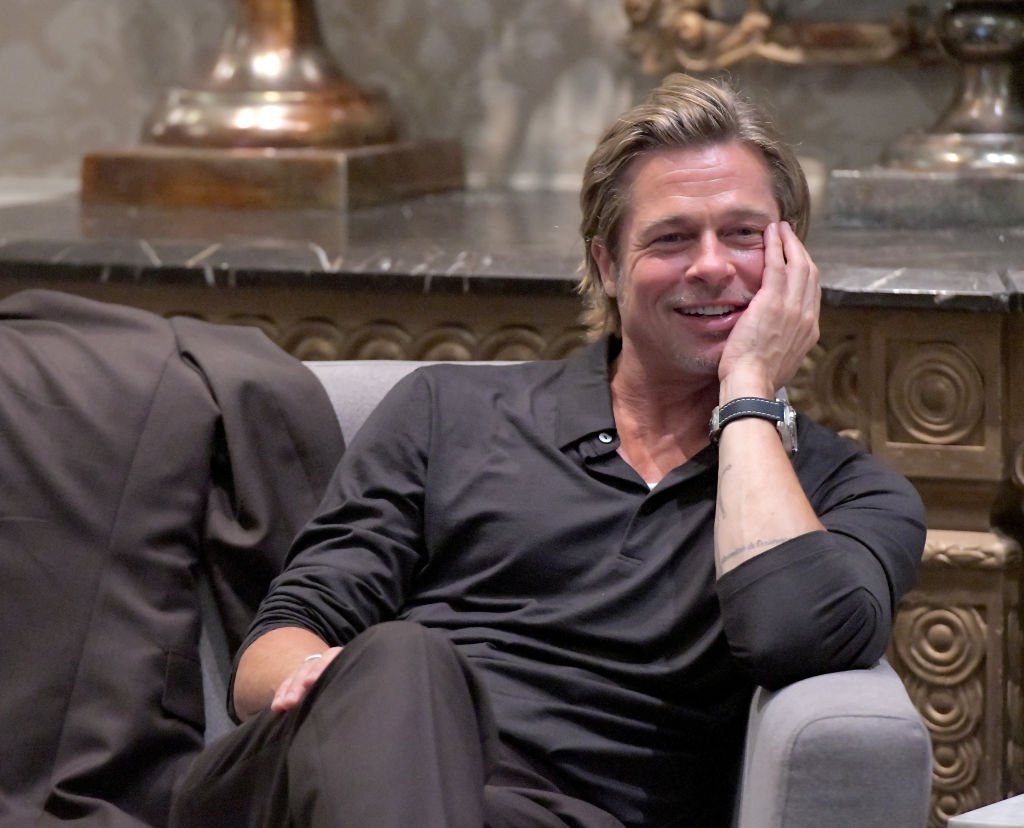 ---
FANS REACTIONS TO BRAD'S NEW AFFAIR
Nicole is obviously a beautiful woman. But there are fans who are worried that she might bring Brad similar trouble that Amber Heard brought to Johnny Depp. And there are also those who think that she's way too young for him.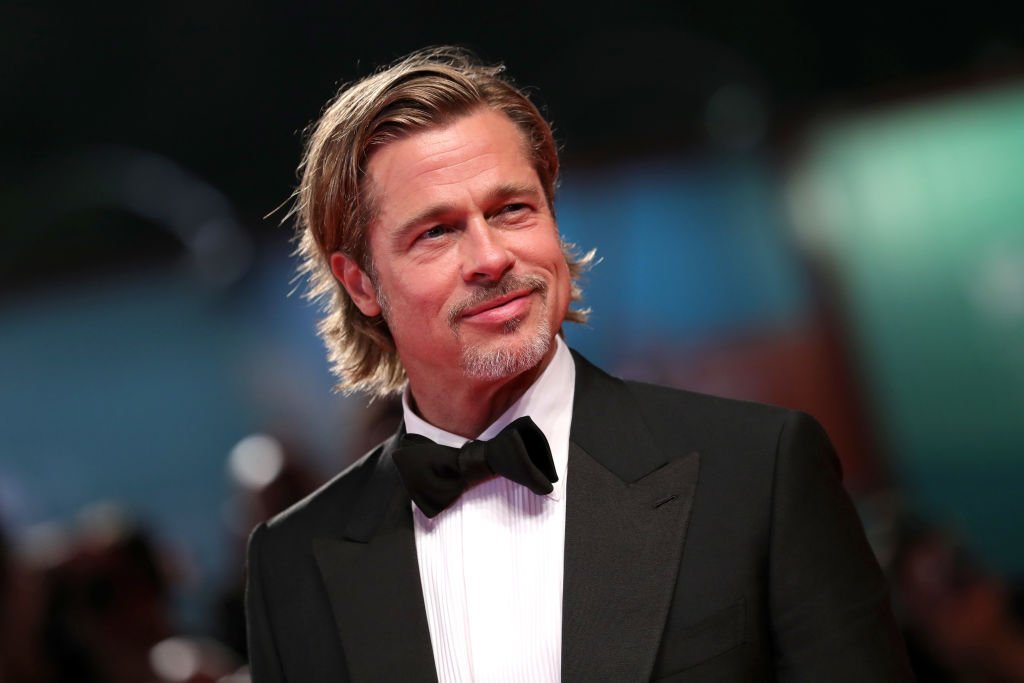 ---
But many people also noticed something weird about Nicole's appearance, have you? Yes, she looks a lot like another supermodel, I1rina Shayk. But what's more important is that she shares an uncanny resemblance to Brad's ex-wife Angelina!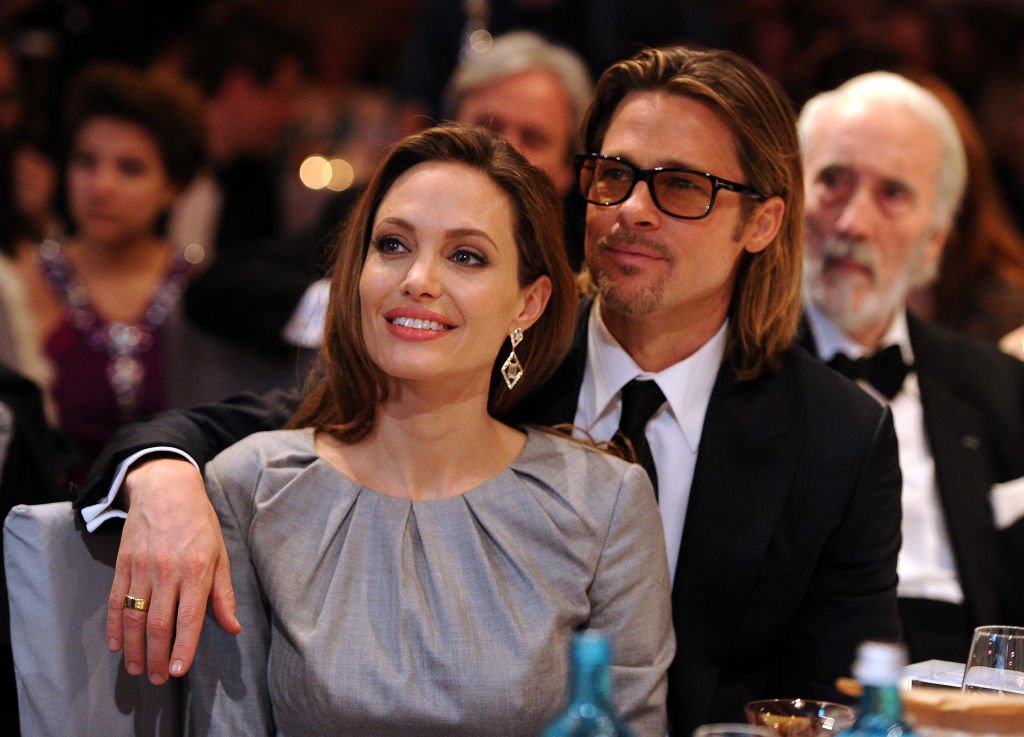 ---
I mean, the lips, the eyes she looks SO MUCH like Jolie that it might even seem weird. One of the actor's fans commented on YouTube: "She's a clone of Angie... her jawline and eyes resemble her so much... Brad is actually kind of dating Angelina again."
---
Well, doesn't she? Anyway, whether he realizes it or not, Brad sure seems to have a type! She doesn't only look like Angie, but she also cares about the world! Maybe, it means that he still loves Angelina, and he, consciously or unconsciously, found a girl who resembled her?
---
It all also makes us question what does Angelina herself thinks about her ex's new relationship? According to a source close to the Hollywood star, she doesn't really care about Brad's personal life as long as it doesn't affect her kids.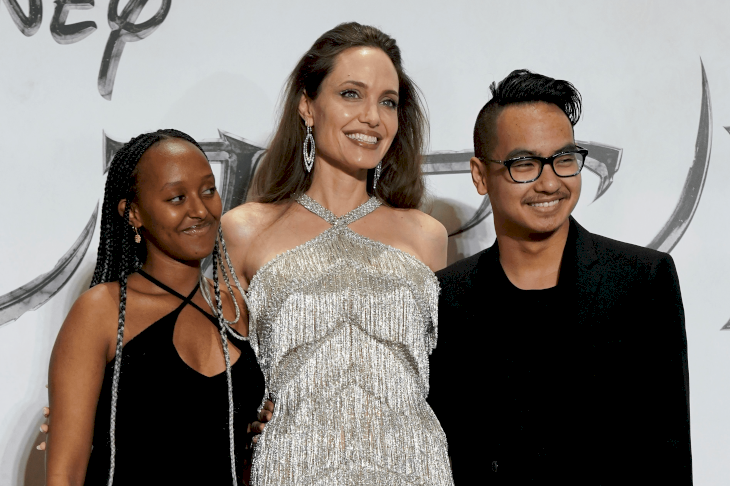 ---
An insider told HollywoodLife.com: "Angelina cares who Brad is dating if it will affect their kids but other than that she has no interest in knowing about his love life. She is long past having any kind of romantic feelings for Brad so on that level it's a non-issue."
---
But Angelina is reportedly nervous about Brad reuniting with the kids after his lockdown vacation in France. US Weekly shared that, "Angelina insisted that Brad quarantine for 14 days after he returned from France." The star didn't want to risk her children's health.