Why Alex Rodriguez Ignored J Lo
The Super Bowl LIV Halftime Show headlined by Jennifer Lopez and Shakira is now considered to be one of the best Super Bowl performances ever. However, the 2020 performance shocked fans because J Lo's partner, Alex Rodriguez didn't make contact with her on the day. Why did he ignore the Latina star? Find out the surprising and sweet reason below!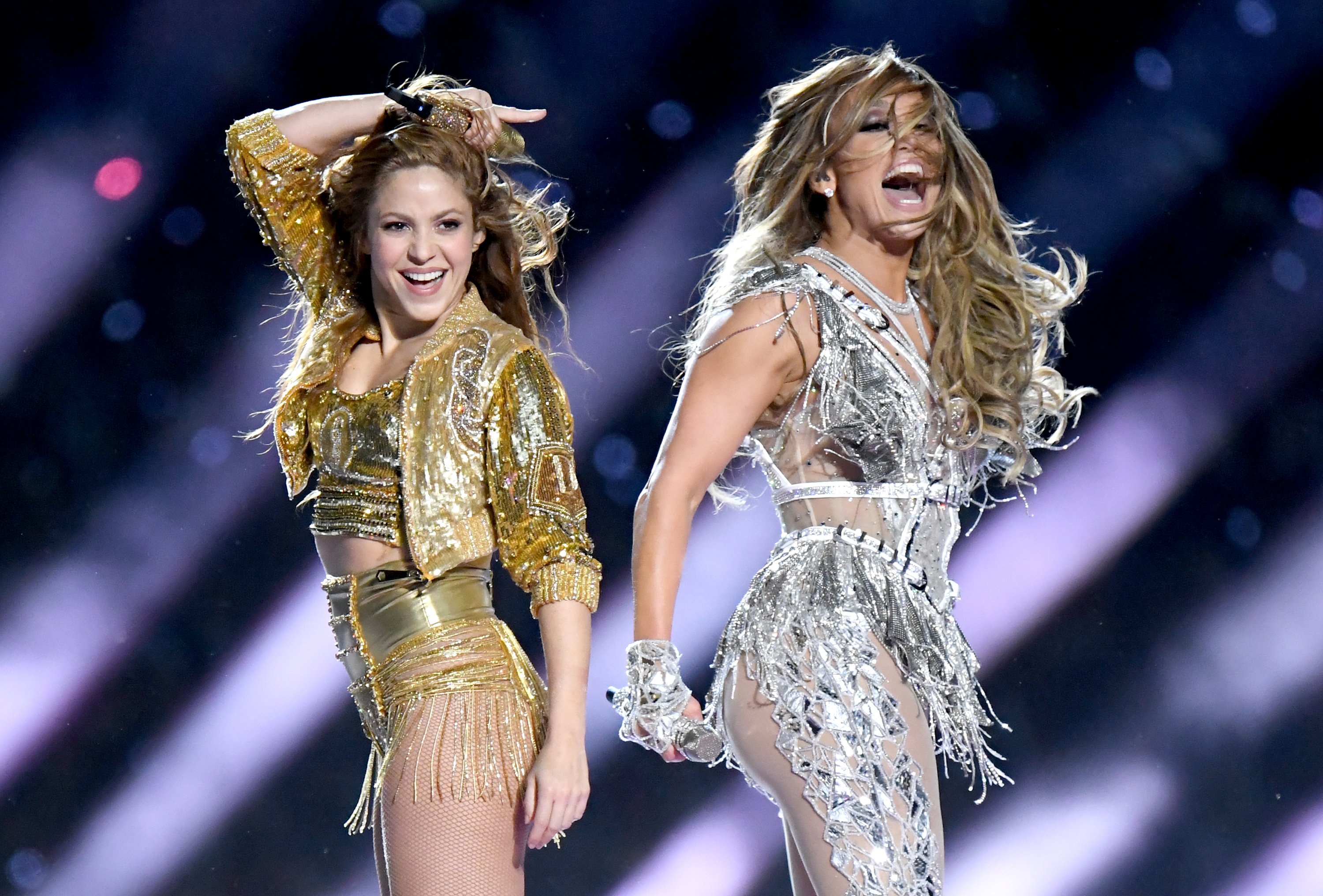 ---
THE SUPER BOWL OF OUR DREAMS 
We all danced and sang to JLo and Shakira's chart-topping hits, and they kept us on our toes when they brought out two special guests: Bad Bunny and J Balvin, who were both reggaeton superstars in their rights. It was certainly the Super Bowl of one's dreams. 
---
PRE-SUPER BOWL: WHAT HAPPENED?
Although, as spectacular as it might seem on the night of the performance, rehearsing for this kind of event is no joke. We can only imagine the type of physical preparation all performers have to go through to give us a good show. This was immensely understood by Lopez's fiancé, Alex Rodriguez.
Rodriguez has always been there for Lopez, no matter which performance she did, but he knew that this day meant a lot to her, so he intended to get out of her way and to let her shine. This massive event is watched by millions of people and J Lo needed to focus.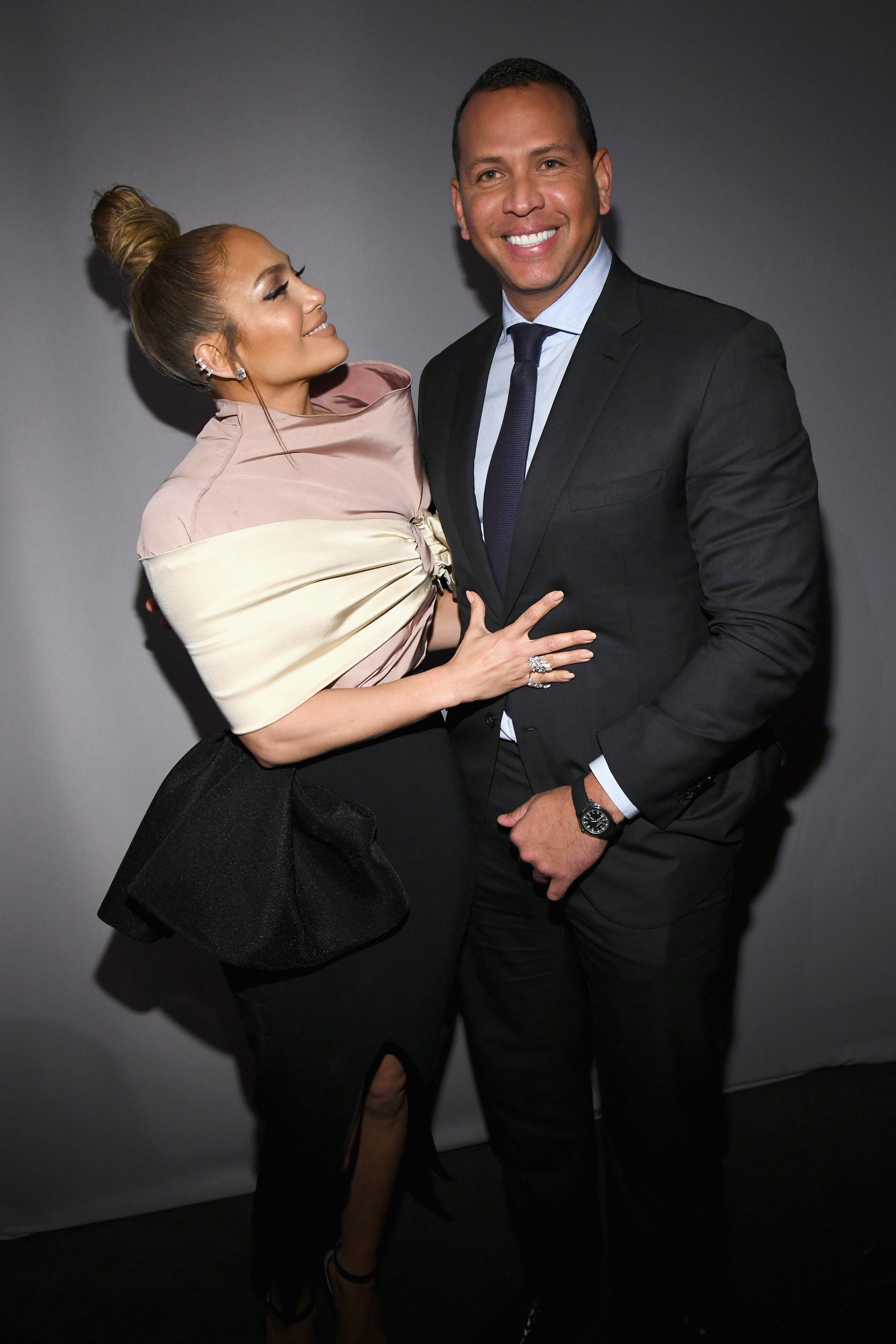 ---
POST-SUPER BOWL: SEVEN MONTHS LATER
It's been about seven months since this monumental performance, and this particular halftime show has been nominated for an Emmy. We're sure that Lopez and Shakira are both very proud. Although, months later, Lopez and Rodriguez have been sharing more and more behind-the-scenes details about what happened before that iconic performance.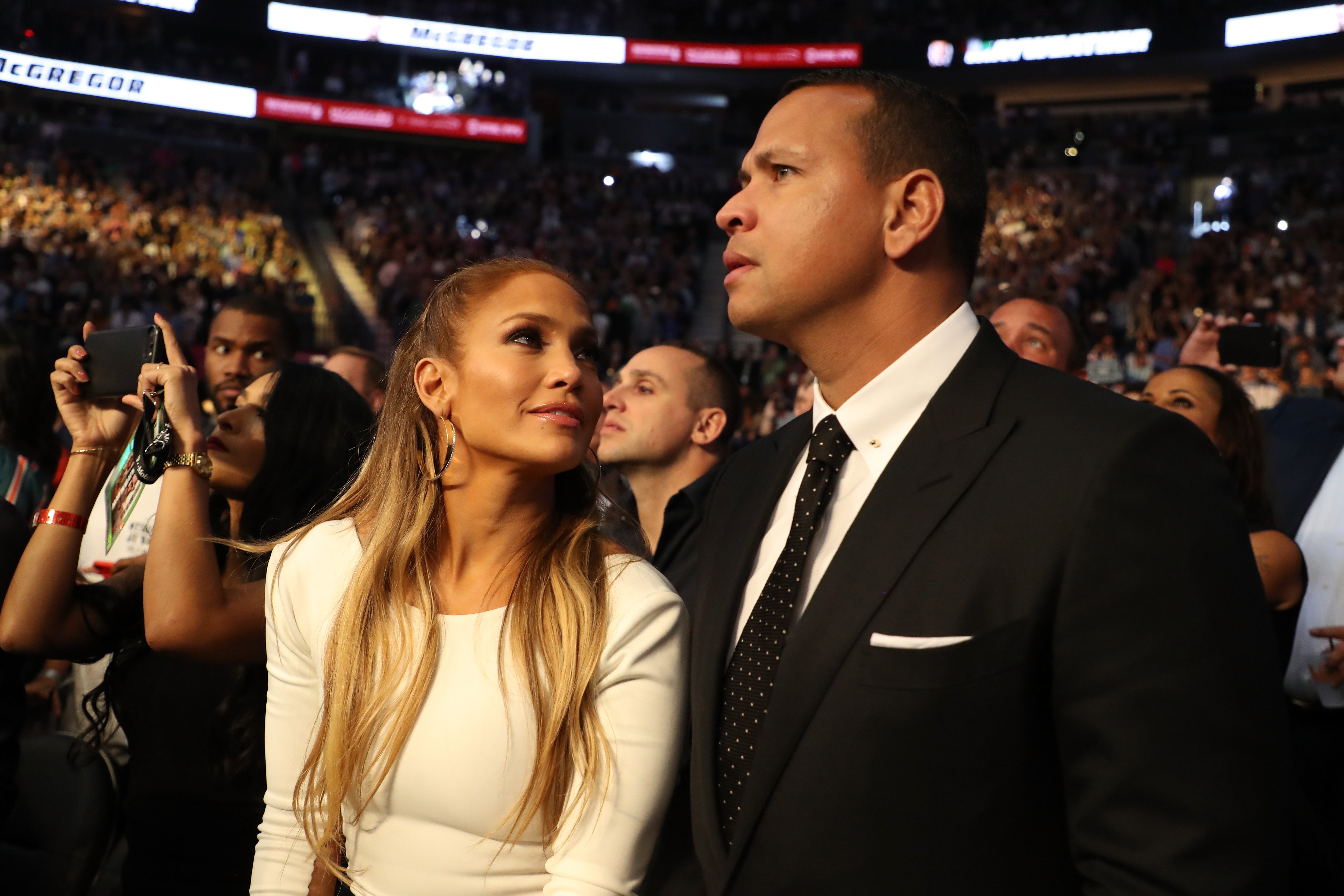 ---
JENNIFER TAKLS ABOUT THE LIFE-CHANGING PERFORMANCE 
Although, as Lopez has said in the past, she's used to extreme preparation for films and shows, the preparation for the Super Bowl was extremely intense. She had to put everything aside to focus on this as it would be remembered for many years after.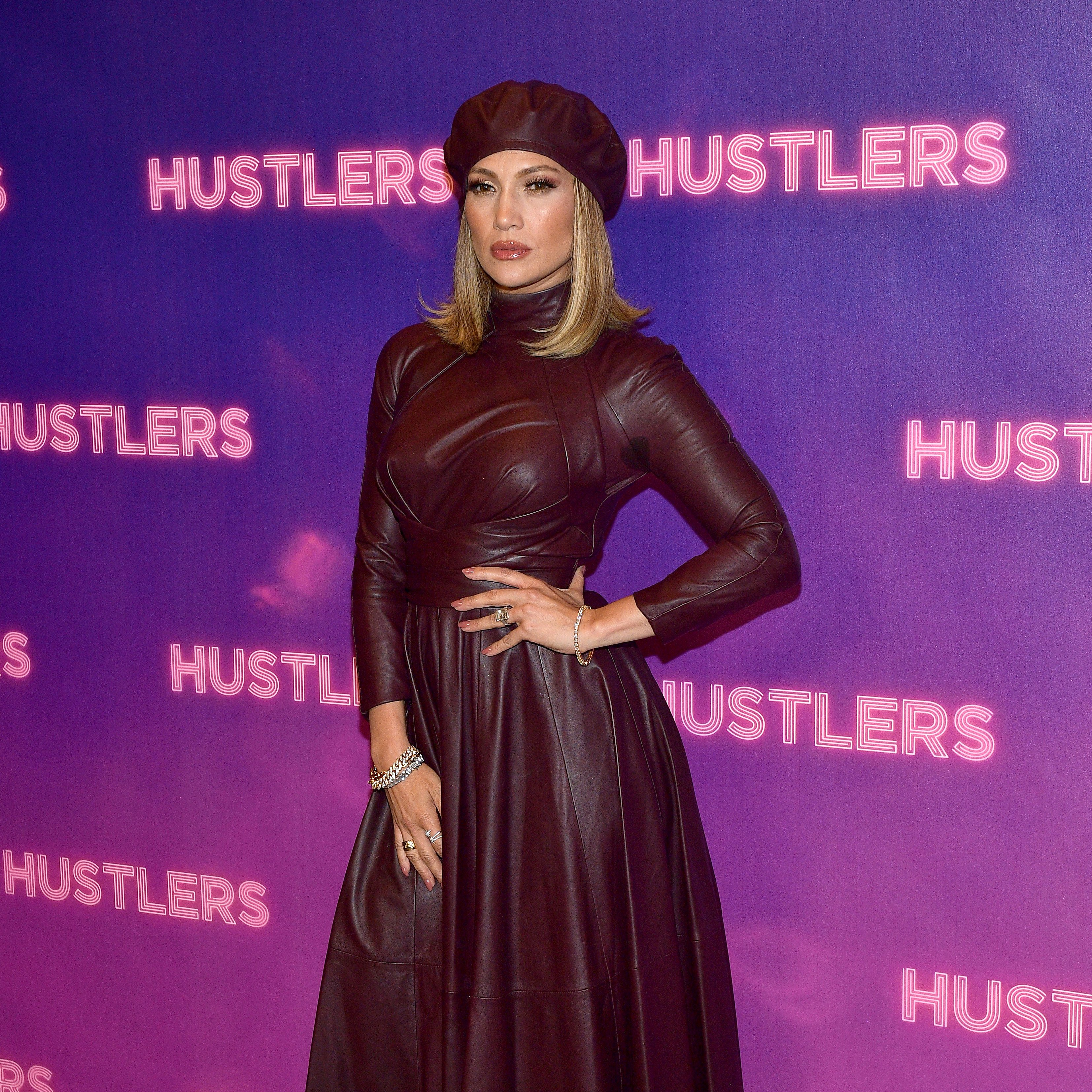 Lopez said: 
"Leading up to it was probably the most nerve-wracking—and Alex can attest to this—high stress moments of my whole career. I could never have imagined it would be that stressful."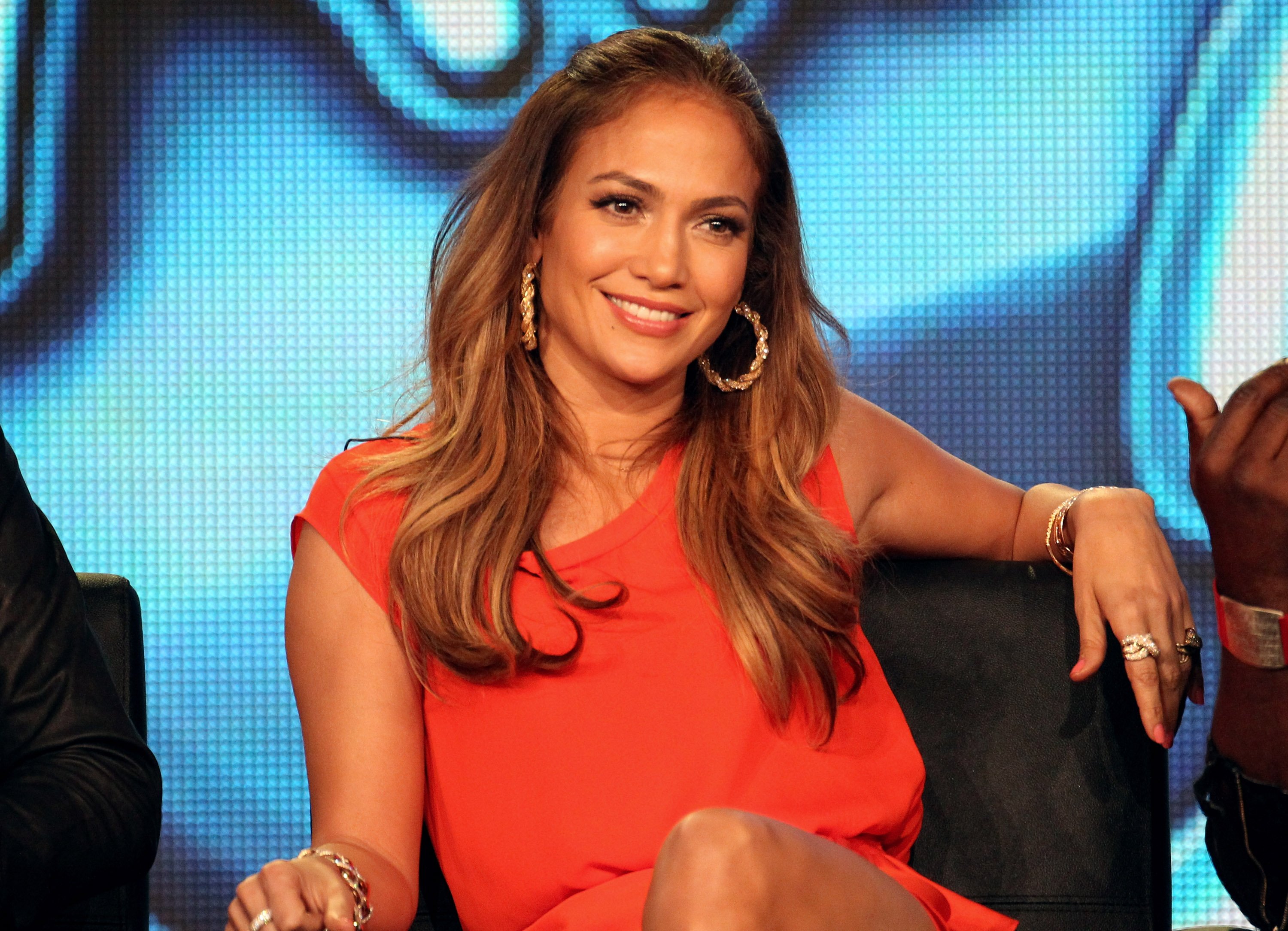 ---
THE SHOW WAS 100% LIVE  
J Lo explained the difficulty of a live show, expressing: 
"I think it's because everybody understands the weight of it and the fact that it is 100 percent live and a thousand different things could go wrong, and so people feel that and everybody you work with feels that and everybody's on edge and everybody's like at each other's throats and things like that. It was intense.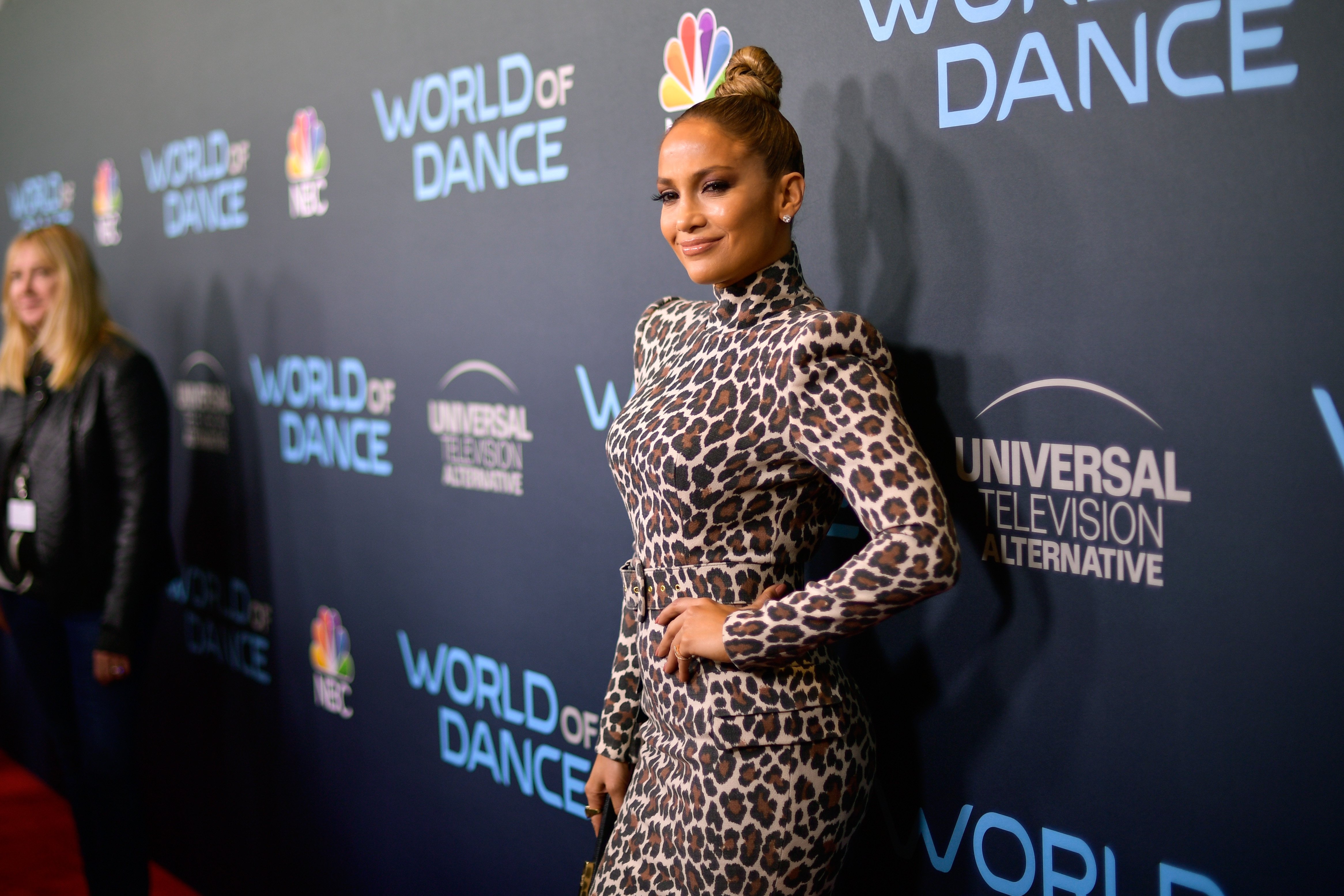 ---
JENNY FROM THE BLOCK TO JENNY IN MIAMI
As always, Lopez was already pumped up and was already in the zone when showtime finally arrived. We did see it with our own eyes, and we can attest to the fact that she was magnificent and she did crush this performance, giving her amazing vocals and dancing skills.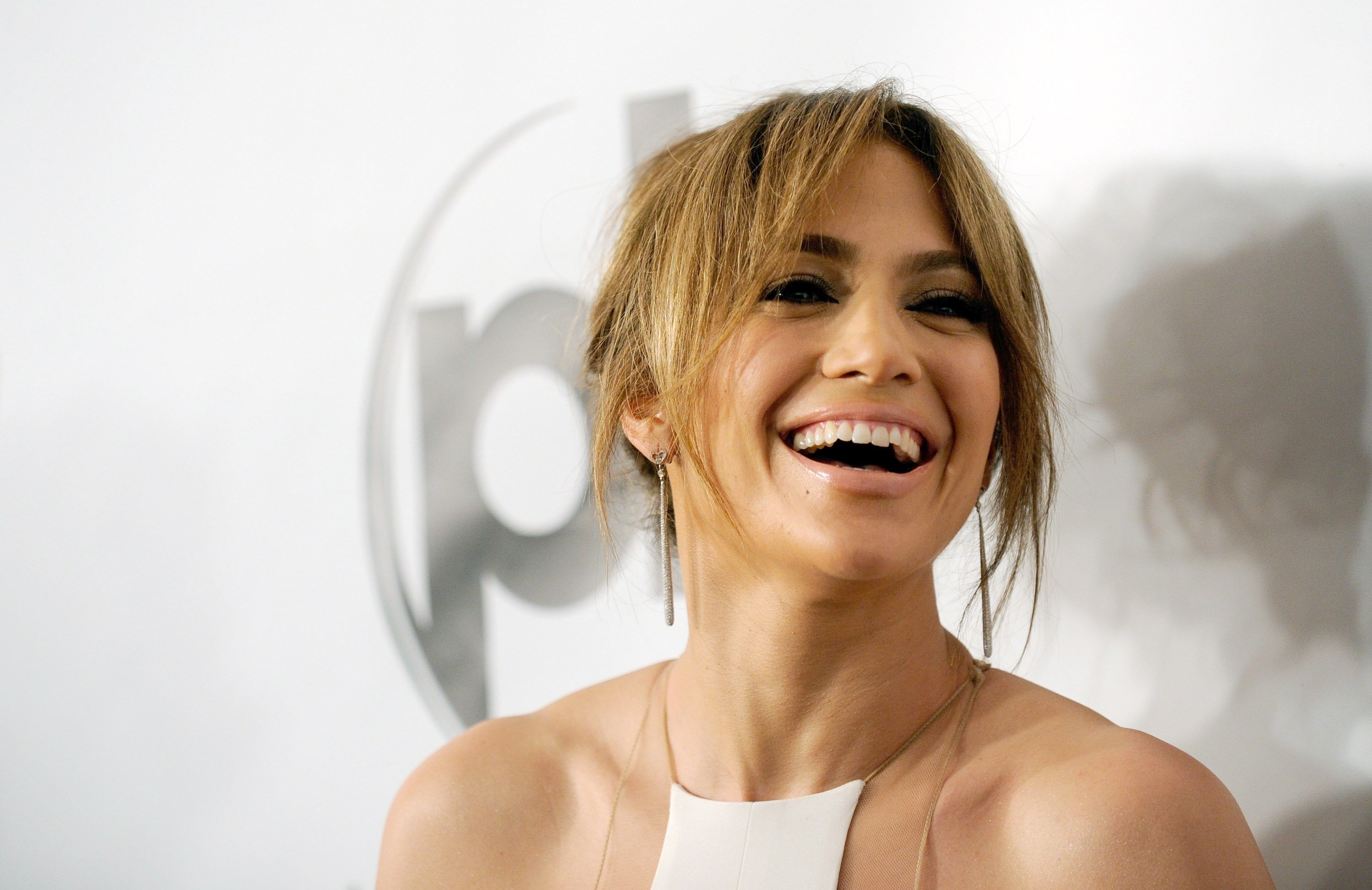 She said:  
"Leading up to it, I think I was more nervous than on the day, You know, for me, preparation meets the moment and I was so prepared that in the moment I was just like ready to go. I was like a thoroughbred in the gates. It was just like, please let me out of the gates. But, I stood there and I also get very calm."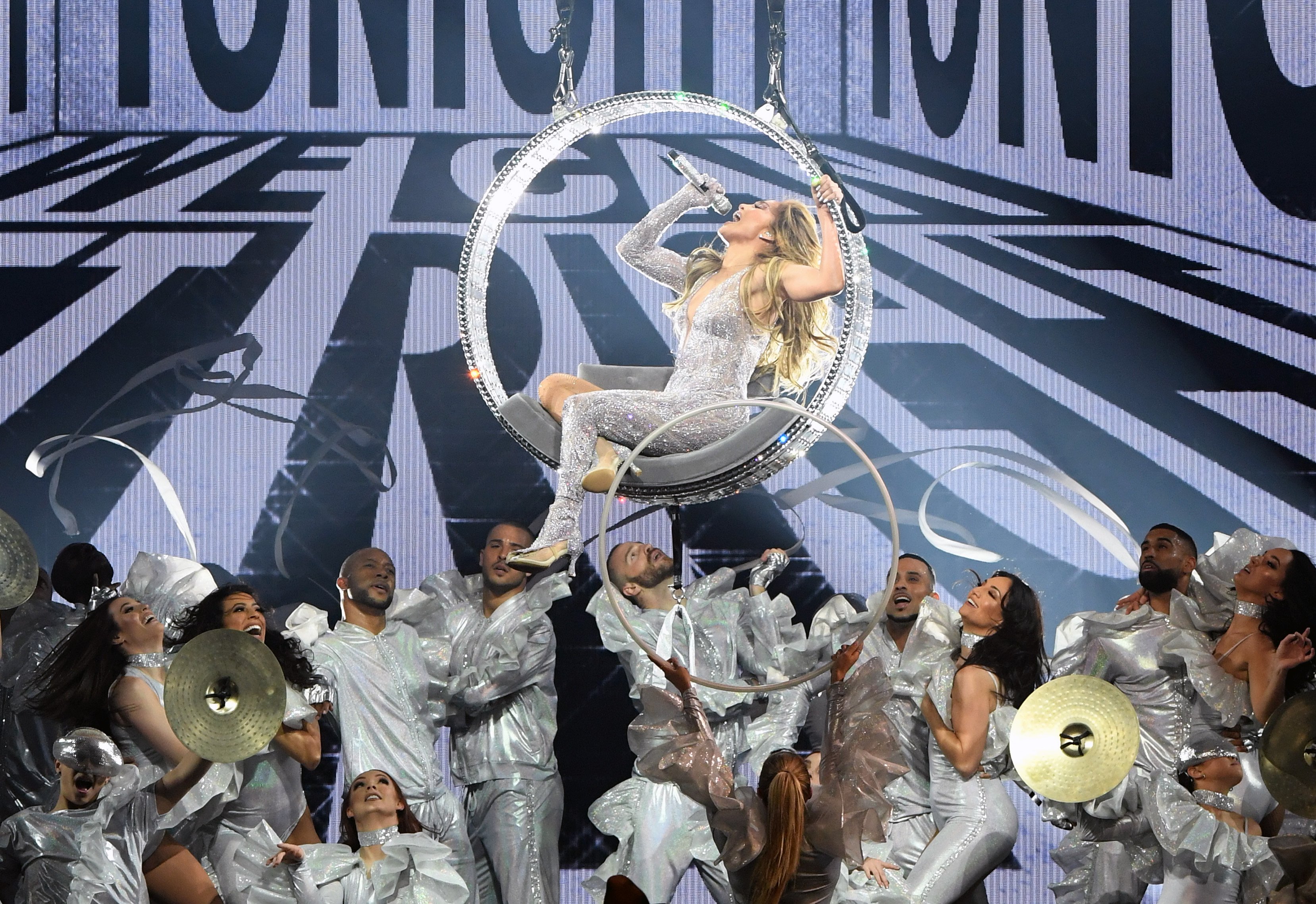 ---
GIRL GANG AT THE SUPER BOWL
It looks like her sacrifice to make this show pop was well-received. Everybody loved Lopez and Shakira's performance, and it's up there with other halftime shows like Beyoncé, Katy Perry, and Lady Gaga. We think that we haven't seen a halftime show with two headliners who completely worked well with each other, and shared the stage equally like these two.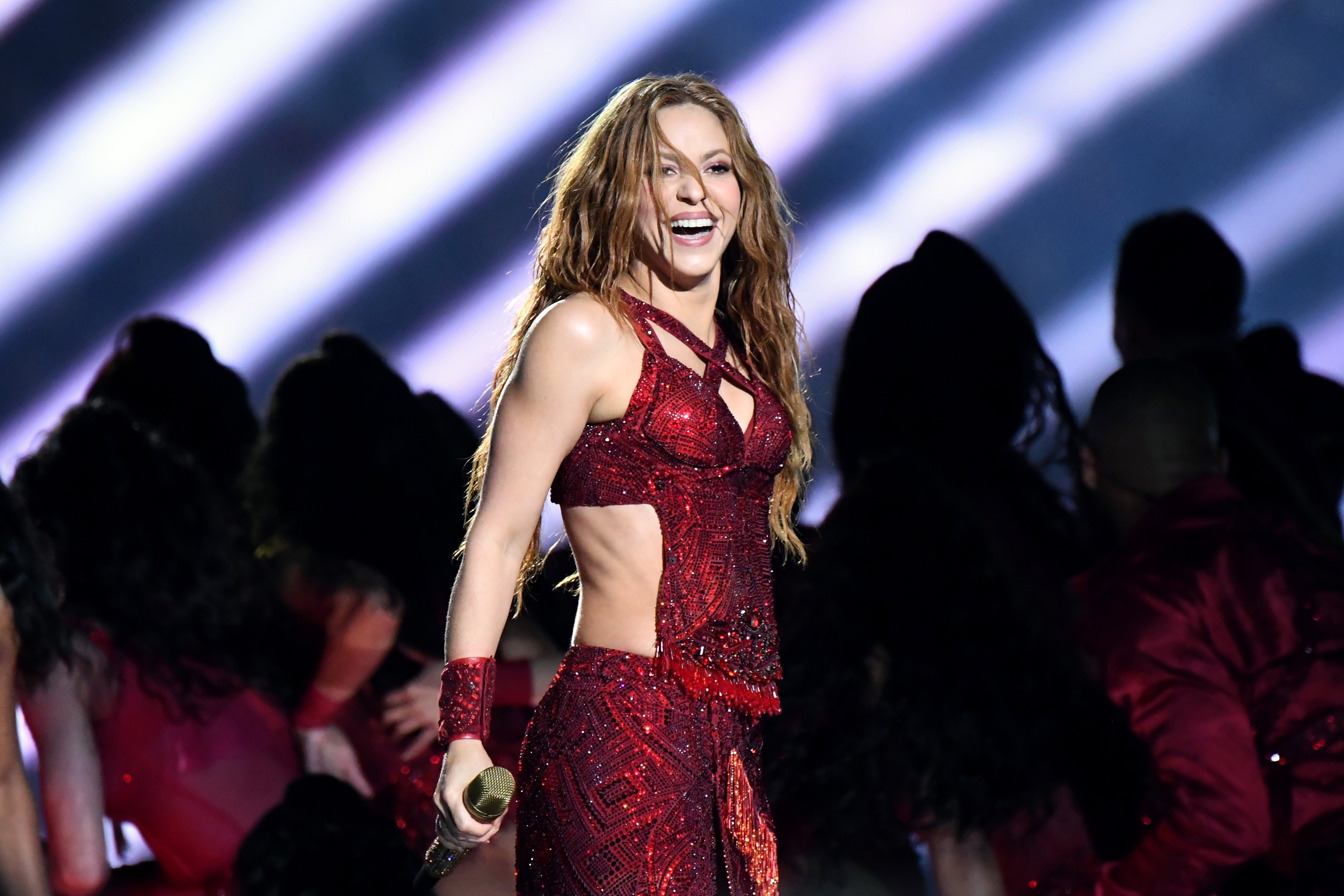 ---
WHAT DID PEOPLE THINK OF THE PERFORMANCE?
We're not the only ones who loved this performance as it was utterly breathtaking. Jon Pareles from the New York Times wrote, "Yet the halftime show was also a no-nonsense affirmation of Latin pride and cultural diversity. The explosive final segment began with Lopez's daughter, Emme Maribel Muñiz, and a choir of children."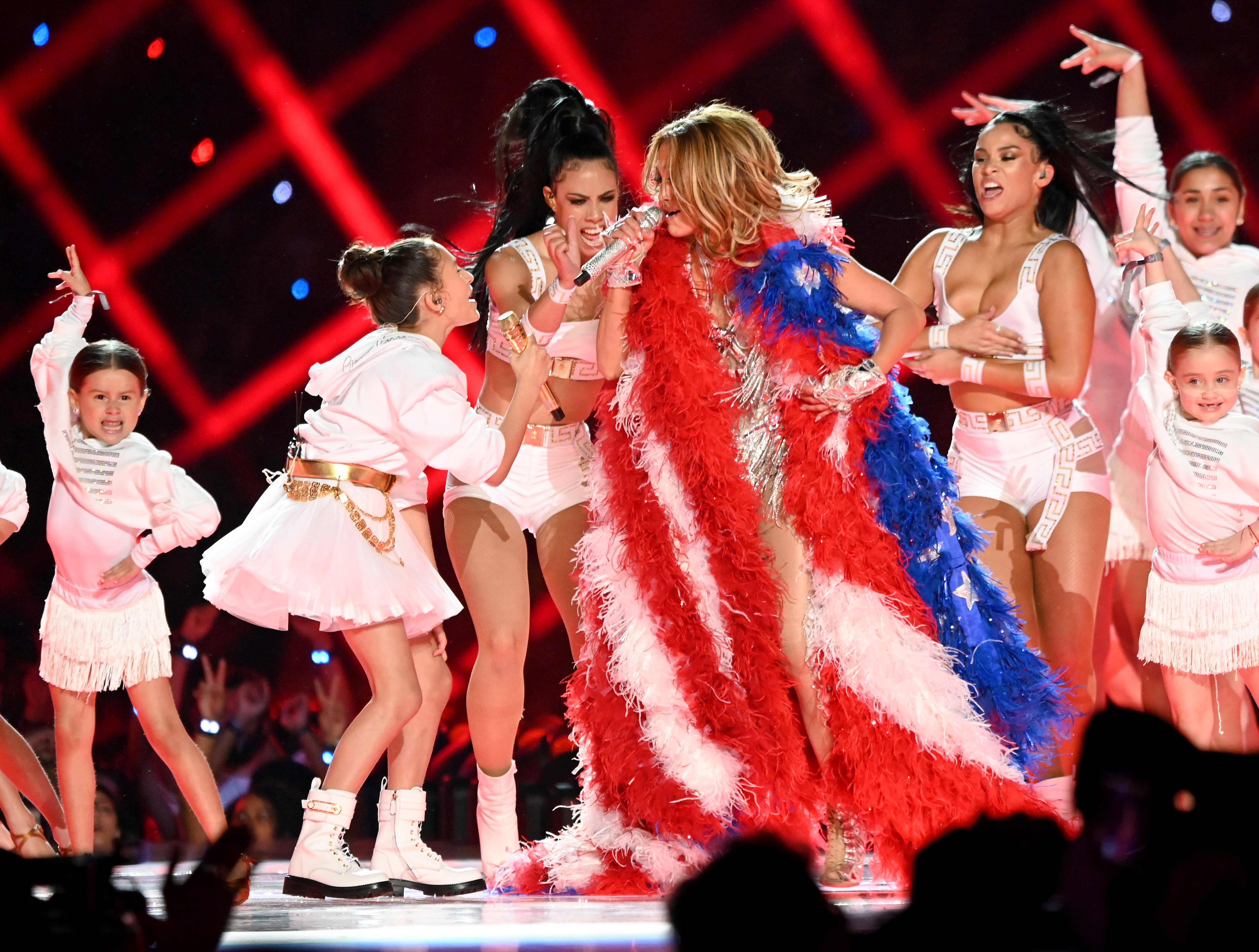 He continued, "[They sang] Lopez's 'Let's Get Loud' and a snippet of Bruce Springsteen's 'Born in the U.S.A.,' as Lopez appeared wrapped in a feathered American flag cape that reversed to a Puerto Rican flag. It looked like recognition for both Puerto Rico and the Dreamers."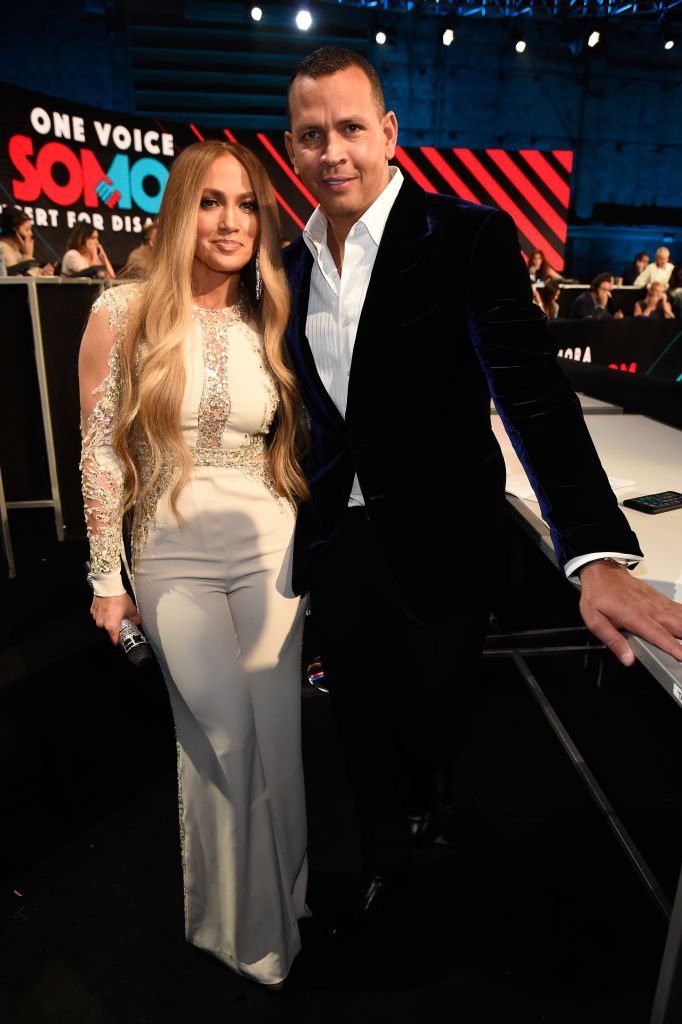 ---
HOW DID A-ROD IMPACT THE SHOW? 
Rodriguez knew the impact of this performance. He knew that this one is going to be on top of pop culture history books and that it's going to be a voice for all Latinos around the world. He made sure that Lopez knew how monumental and important this show was going to be, and he made sure that he took a step back from the limelight.
---
WAS J LO TOO HARD ON HERSELF?
Of course, just like any other performer, Lopez was pleased with how the show turned out but she also said she could've done more. She said, "I didn't make any mistakes ... But, I always feel like I could do better. Like, I always feel like I could have done this little piece better or that little piece better or you know what, that piece of hair was in my face or something."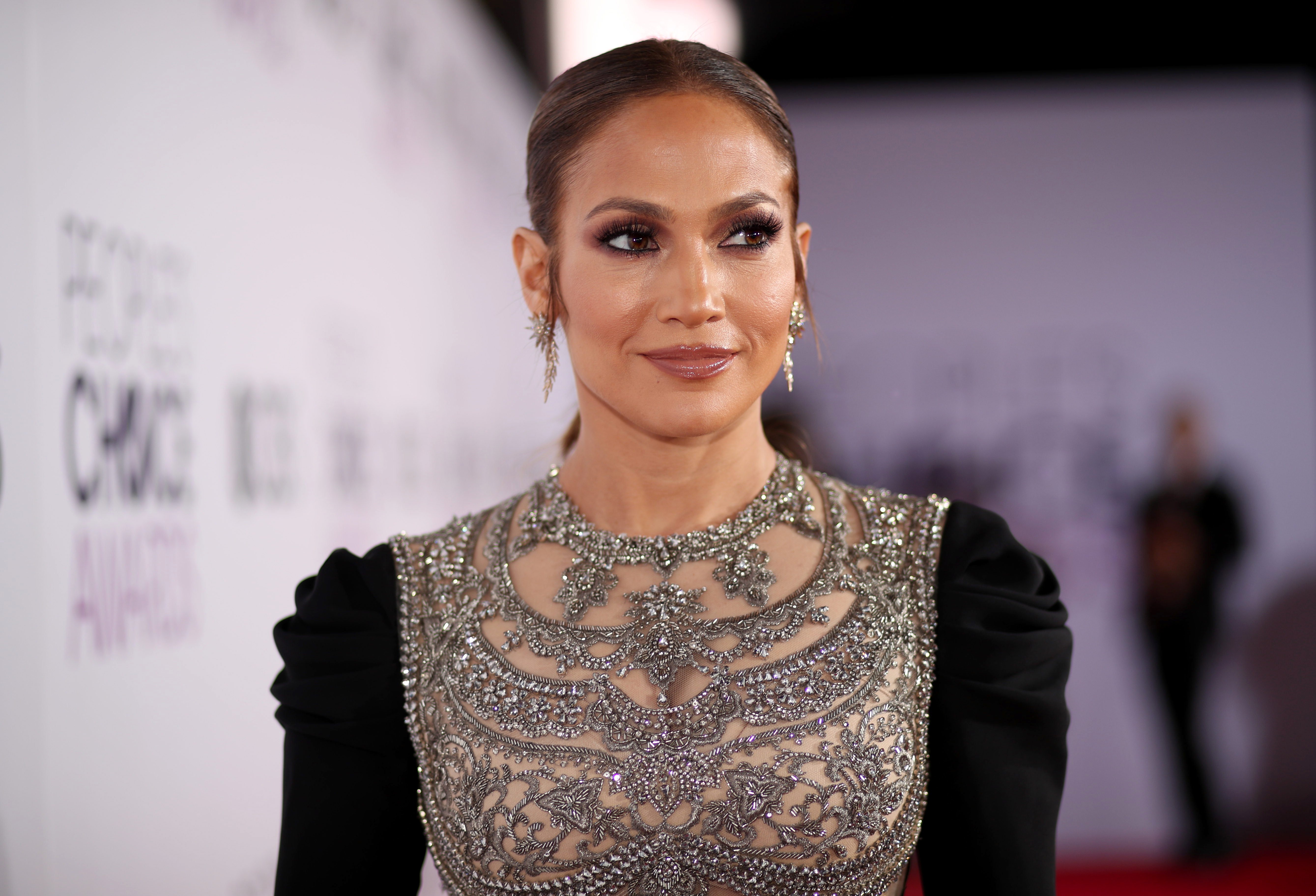 ---
SUPER BOWL LIVE: A CELEBRATION OF CULTURES
But even though Lopez thinks she could've done better, critics think that she already did the best she could. Chris Willman from Variety wrote, "You could celebrate the fact it was two Latino acts sharing the most highly viewed stage the globe has to offer, or that it was two women, or that it was two women over 40."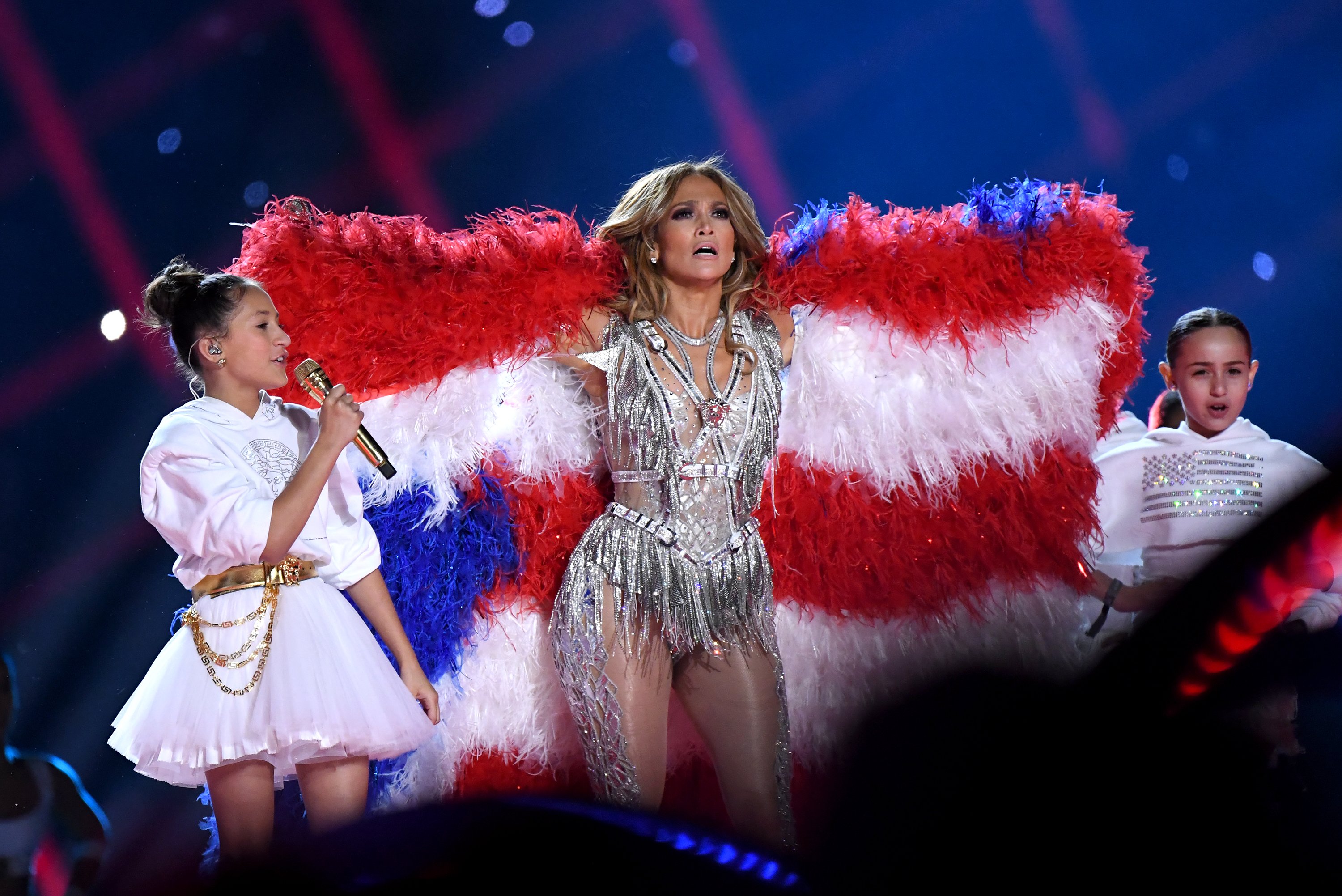 He continued, "Looking back on a review of last year's show, we used the phrase 'oddly denuded of joy,' but there was a joy to spare in this one, in the glee that Lopez and especially the always-grinning Shakira exuded, even before all that caped flag-waving at the end — half U.S. flag, half Puerto Rican — offered additional reasons for multiculti exuberance."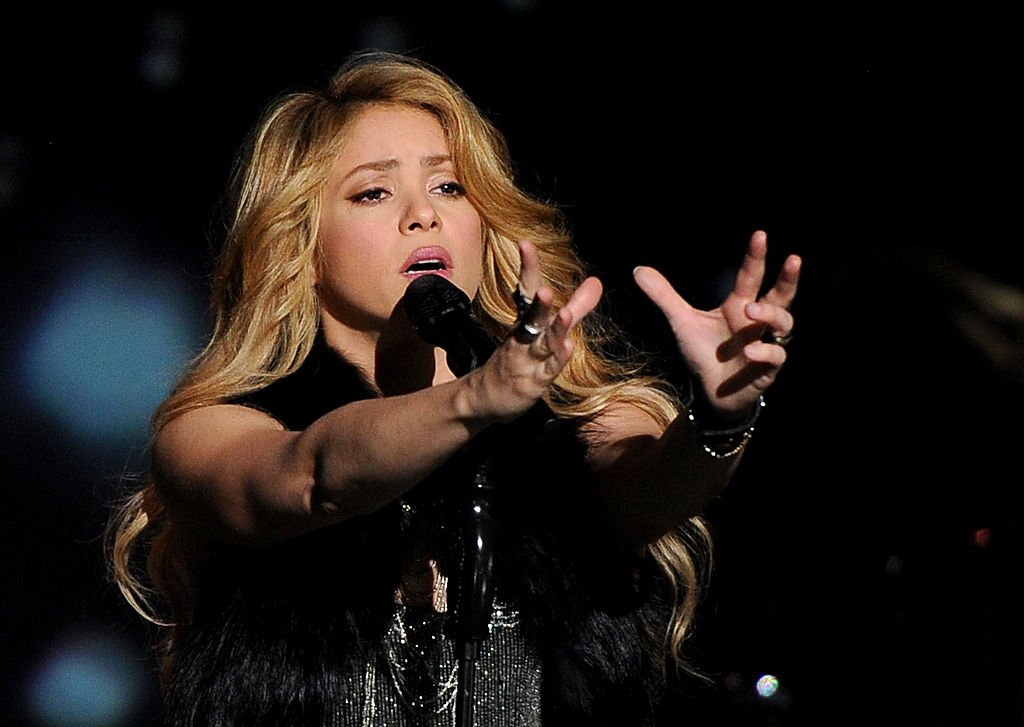 ---
WAS THE SUPER BOWL THE LAST 2020 PARTY?
A lot of people have been joking that this show was the final party and concert of the year and we just didn't know at the time. Of course, this was because this performance happened before COVID-19 broke out all over the world and since then show of this magnitude has not been allowed. 
This performance gave us hope, and it all made us feel excited. Maybe they should make a sequel, would anybody be up for that?! If those praises aren't enough, Alex Suskind from Entertainment Weekly wrote, "Not to be outdone, Lopez immediately dropped in for a snippet of 'Jenny on the Block,' as she danced and sang with energy."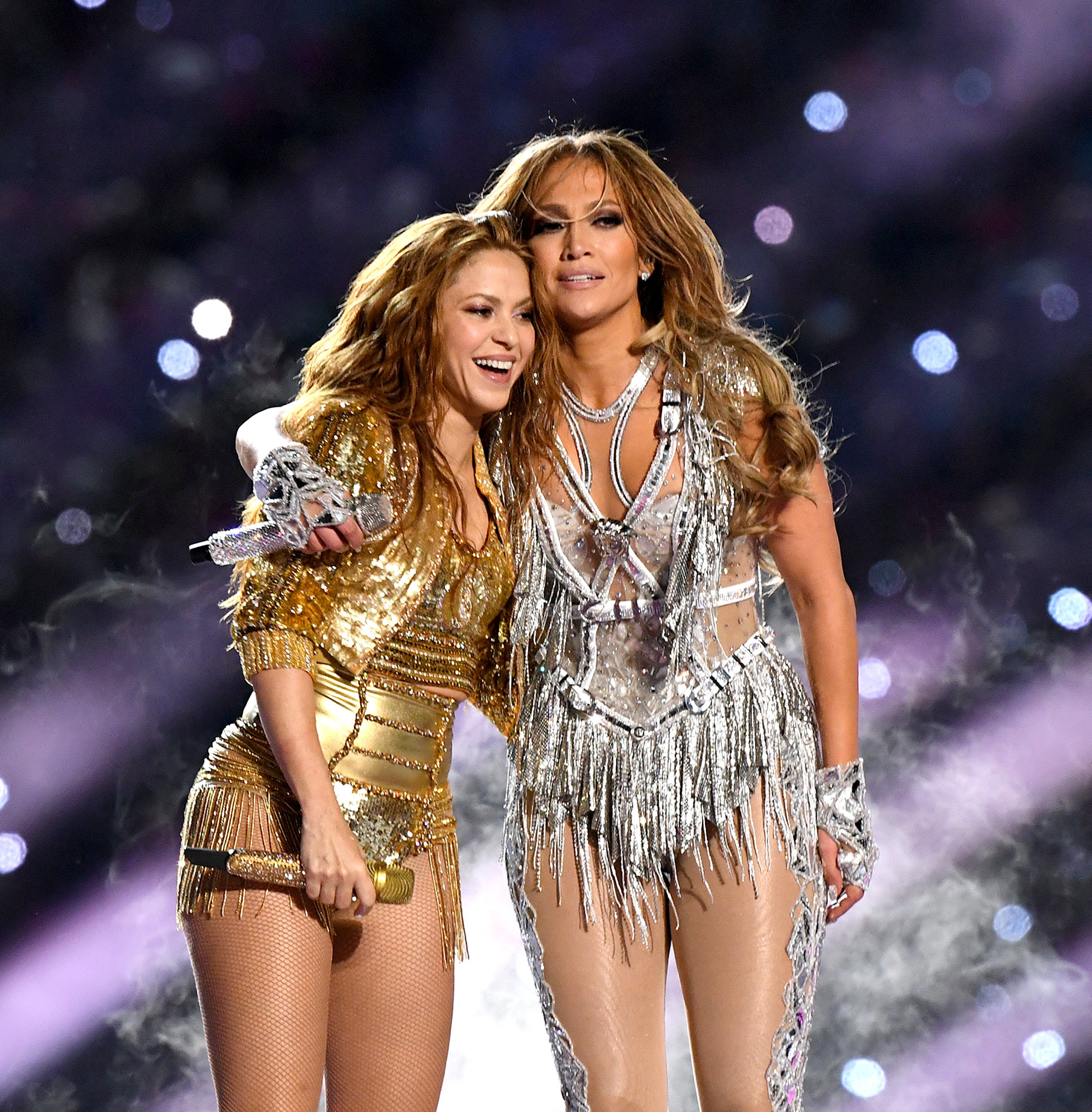 ---
AN IMPRESSIVE NOTCH ON J LO'S BELT 
He continued singing her praises stating, "The appearance represented another impressive notch for Lopez's career, who was already a major Hollywood star when she first dropped her debut album, On The 6, in 1999. Most actors who try their hands at music fail. She did not, and went on to release seven more records."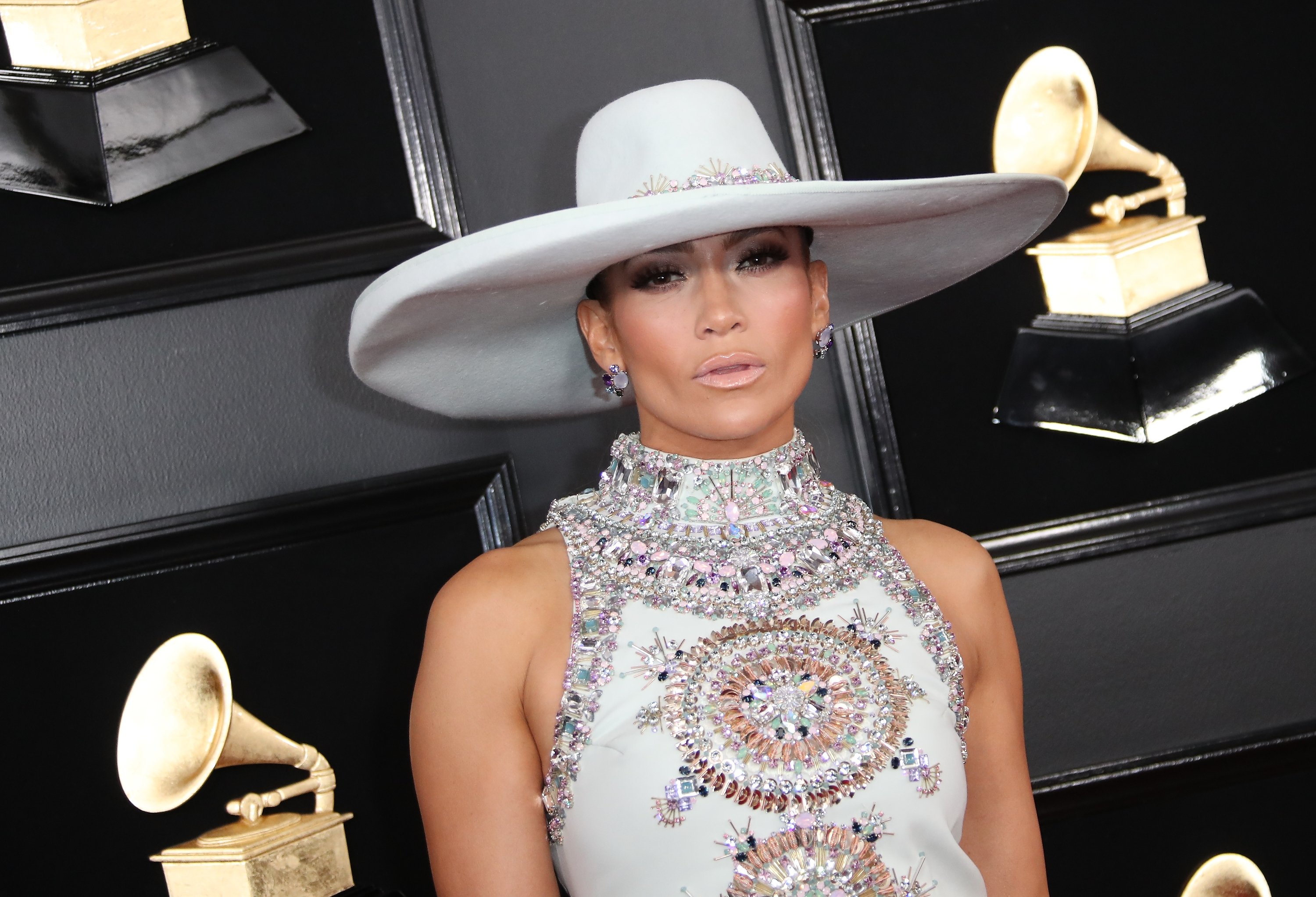 ---
THE DANCE OFF THE WORLD WAS WAITING FOR  
Shakira and J Lo ended their massive show with a great twist...As Suskind added, "There was only one way this halftime performance was going to end: a dance-off. Lopez and Shakira first faced each other with their respective teams before joining forces and dancing together to showcase elements of the ballroom, hip-hop, and salsa."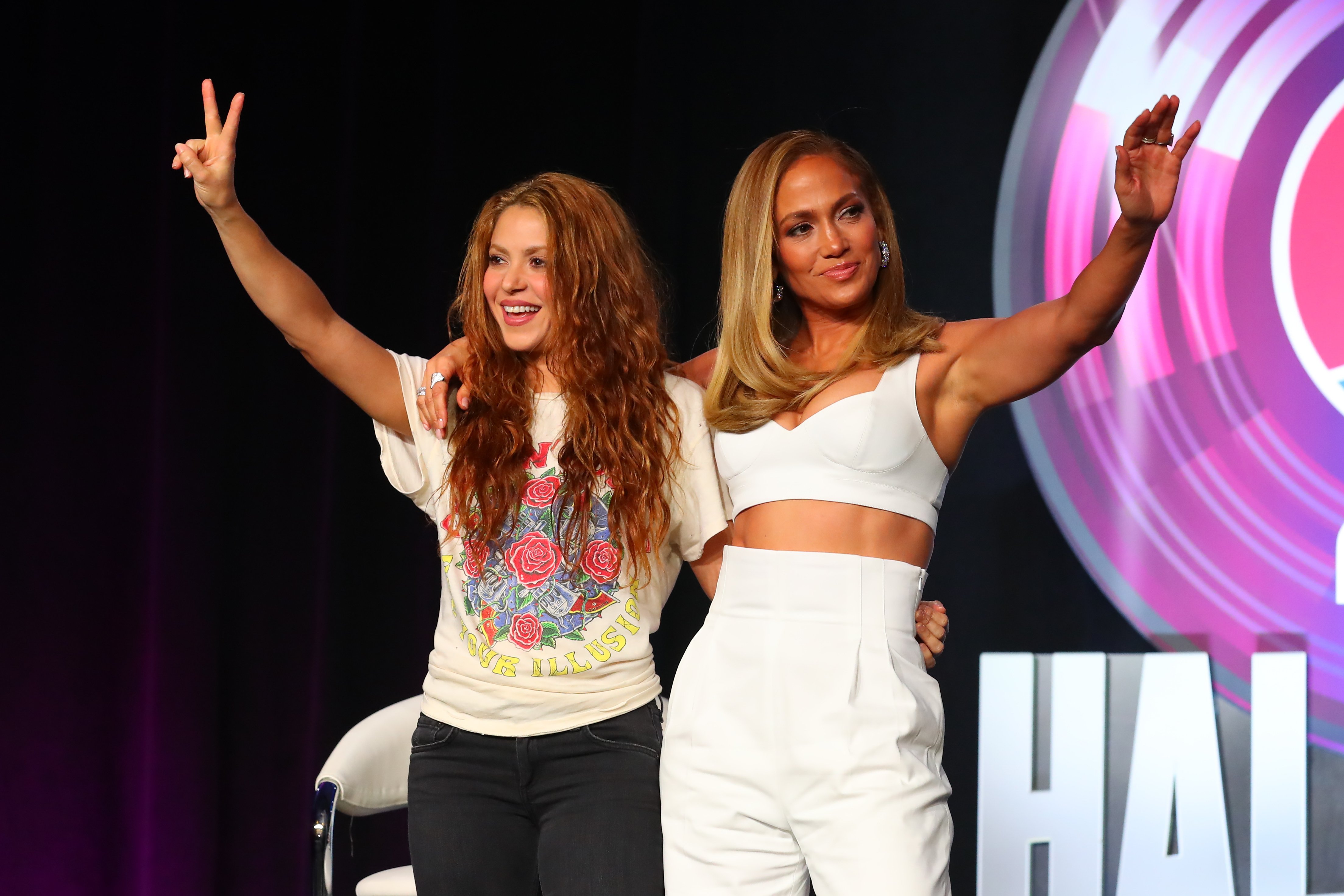 ---
J LO HAS COME A LONG WAY
It's safe to say that Lopez has come a long way from portraying the late superstar Selena Quintanilla-Pérez in 1997, to becoming a global superstar herself. Her career has withstood the test of time, and Lopez has emerged victorious with the help of her ever-supportive fiancé,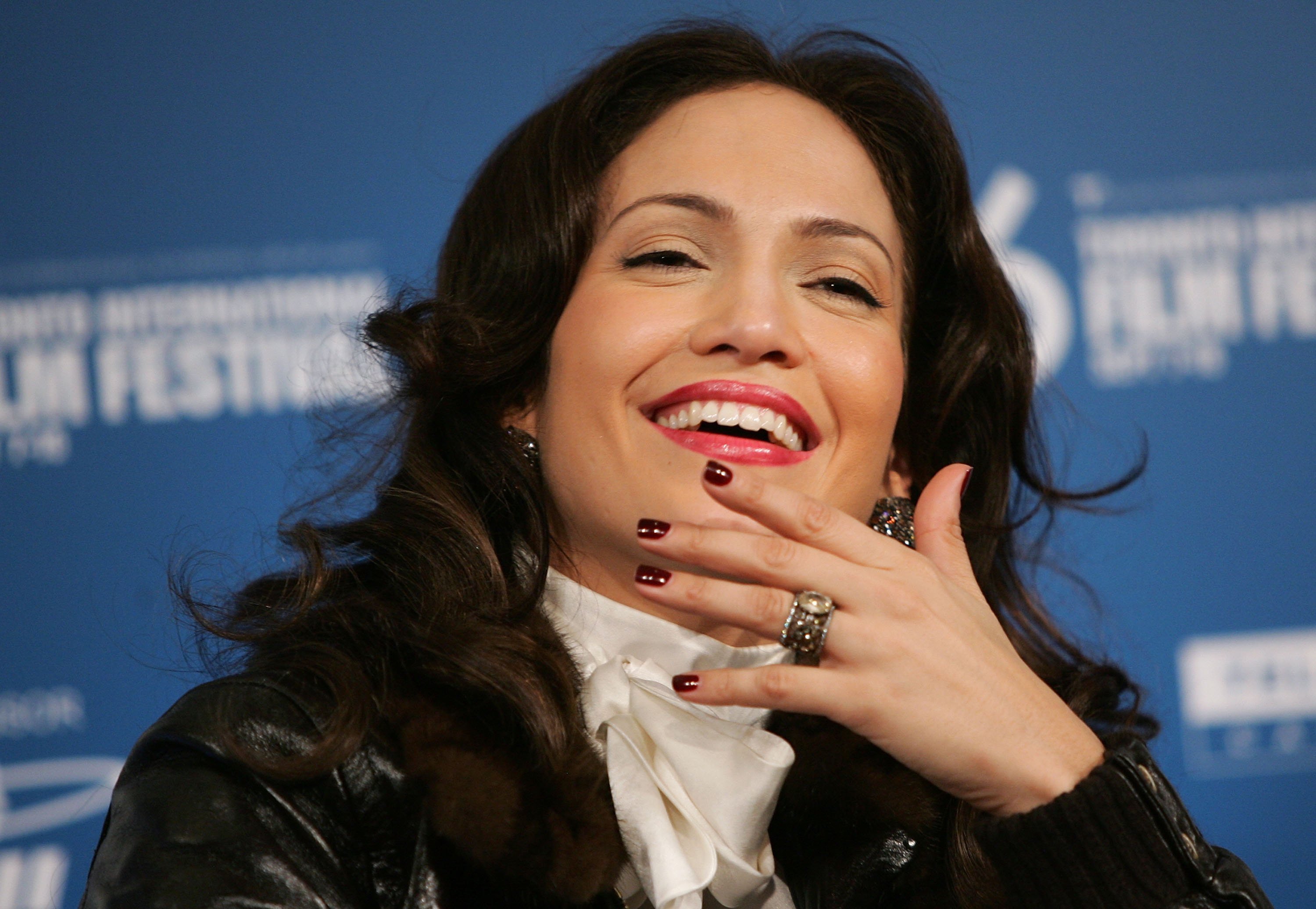 ---
J LO SPILLS THE TEA ON WHY RODRIGUEZ IGNORED HER 
During an interview on Barstool Sports' The Corp, which also happens to be co-hosted by Rodriguez, Lopez fondly looked back upon that morning before the performance. She also told the podcast listeners about how this performance was a career milestone for her, and she also talked about that pre-performance morning when her fiancé wouldn't even talk to her!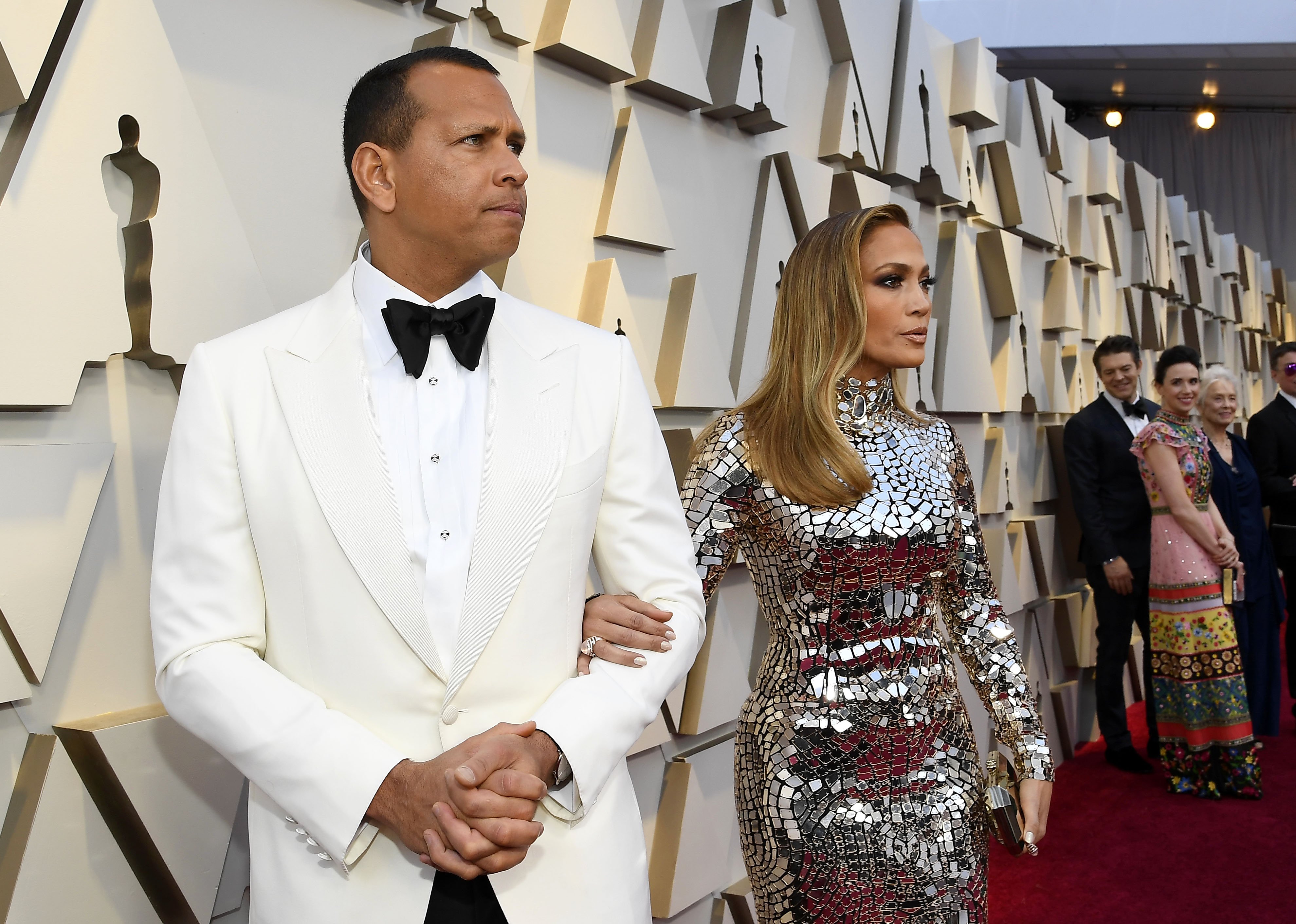 Rodriguez said: 
"We went to the gym that morning and I was driving her and she was talking to me. I was ignoring her. I was like, 'I'm not getting in the way of anything. It's your day and focus. We'll talk Monday,' and she was like, 'You can still talk to me.'"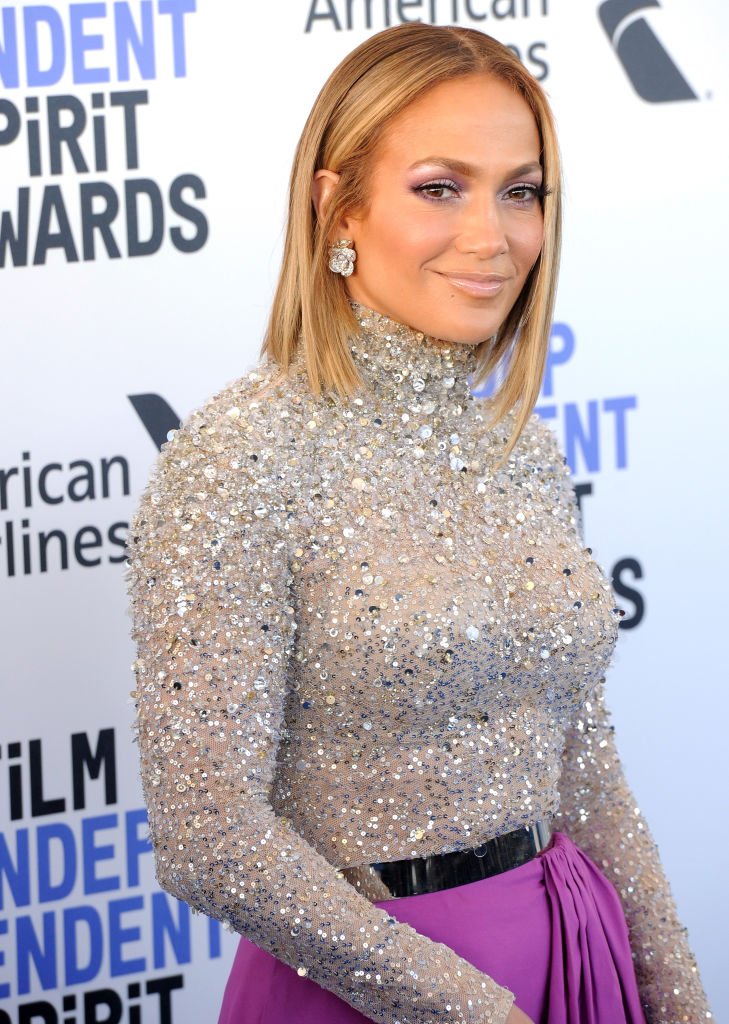 ---
DID HIS TACTIC WORK?
In the end, we think that Rodriguez's ignoring tactic worked pretty well. He prioritized the wishes and goals of his partner and in the end, it worked out well. The event went off without a hitch and will go down in the history books as one of the best. J Lo's partner played a role in that for sure!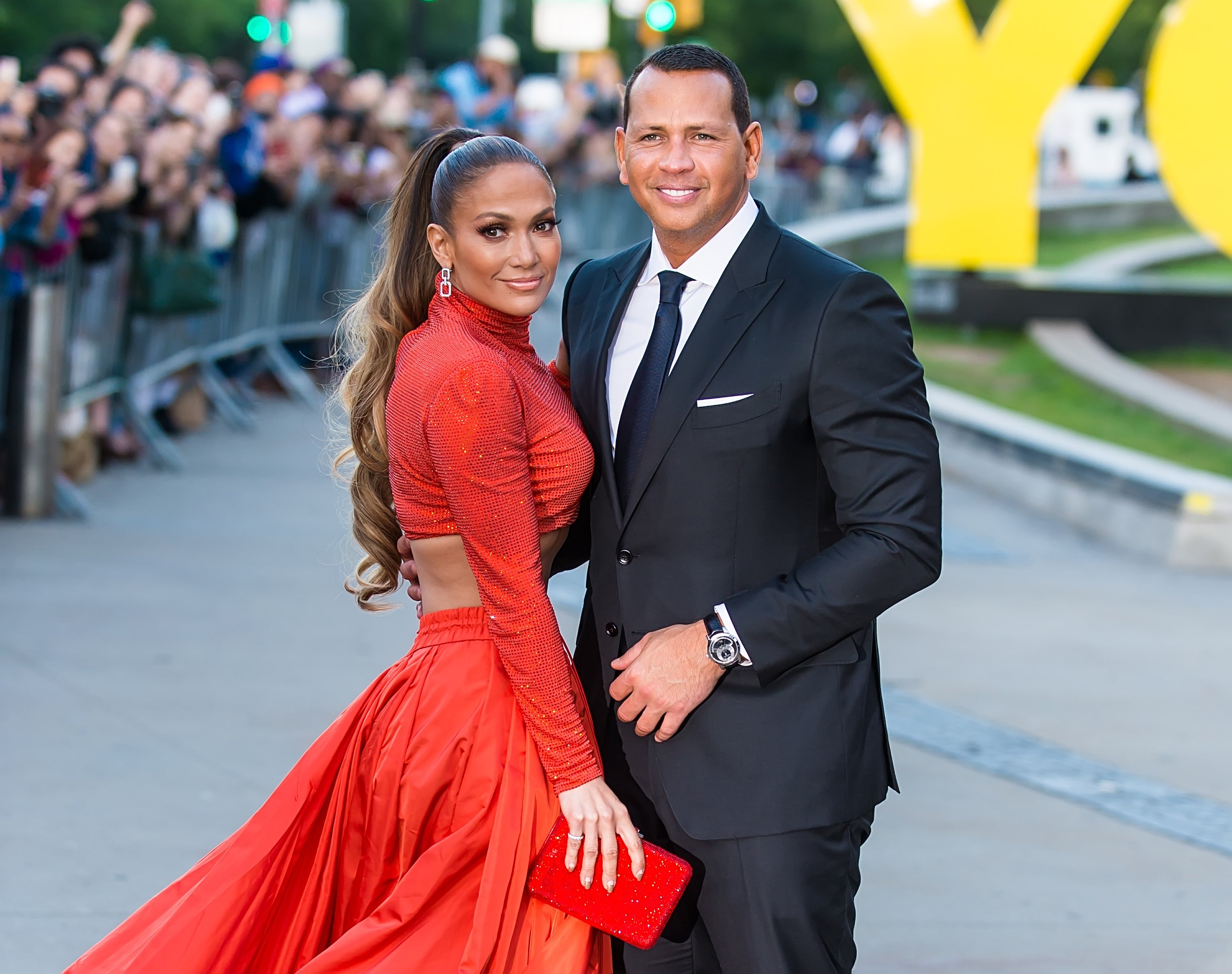 This Super Bowl performance certainly was one for the books, be sure to give it a watch! So, what did you think of the tactic use by J Lo's partner, and did you think that it was completely necessary? Leave us a comment below and make sure to share this article with your family and friends!
ⓘ We at ENG.AMOMAMA.COM do our best to give you the most updated news regarding the COVID-19 pandemic, but the situation is constantly changing. We encourage readers to refer to the online updates from CDС, WHO, or Local Health Departments to stay updated. Take care!