List of Stars Who Refused to Work Together
It's not realistic to think everyone can get along with each other. There will always be colleagues or classmates whose personalities end up clashing with each other. With the added attention of headlines and the rumor mill, these issues are totally exacerbated by celebrities. Here are 30 feuds between actors/actresses that refuse to work with each other.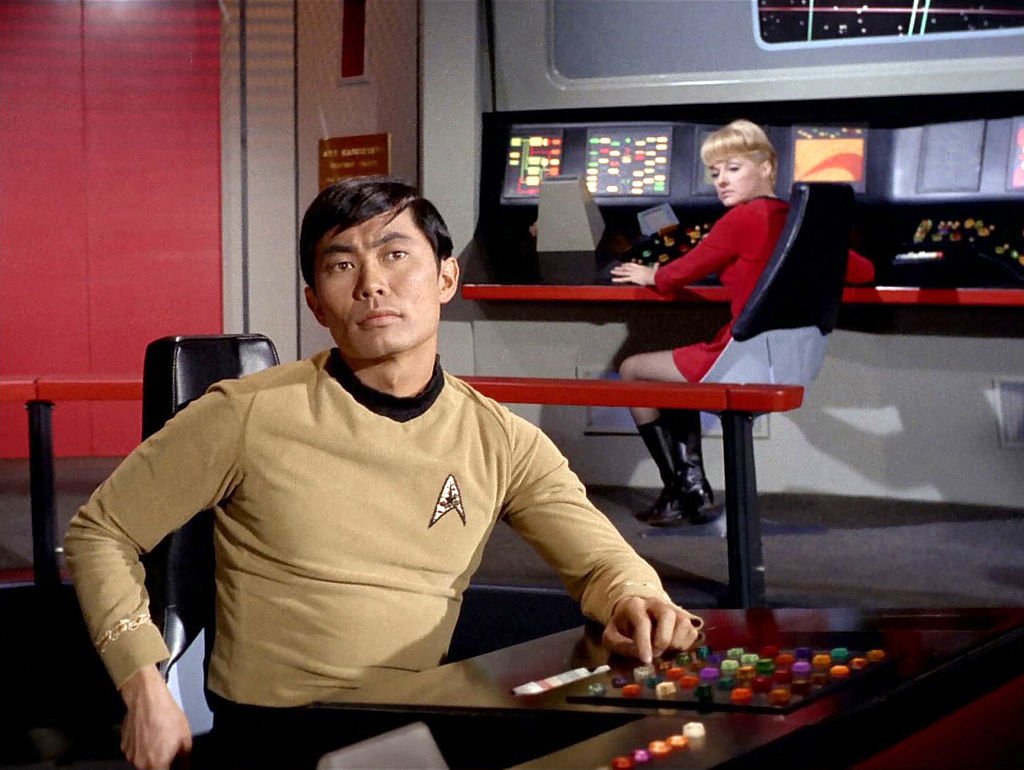 ---
#30 RYAN GOSLING AND RACHEL MCADAMS
We all remember how in love Gosling and McAdams looked on "The Notebook", but it was all acting. According to Nick Cassavetes, the movie's Director, "they were really not getting along one day on set. Really not." In fact, their relationship was so bad that Gosling wanted to have his co-star replaced!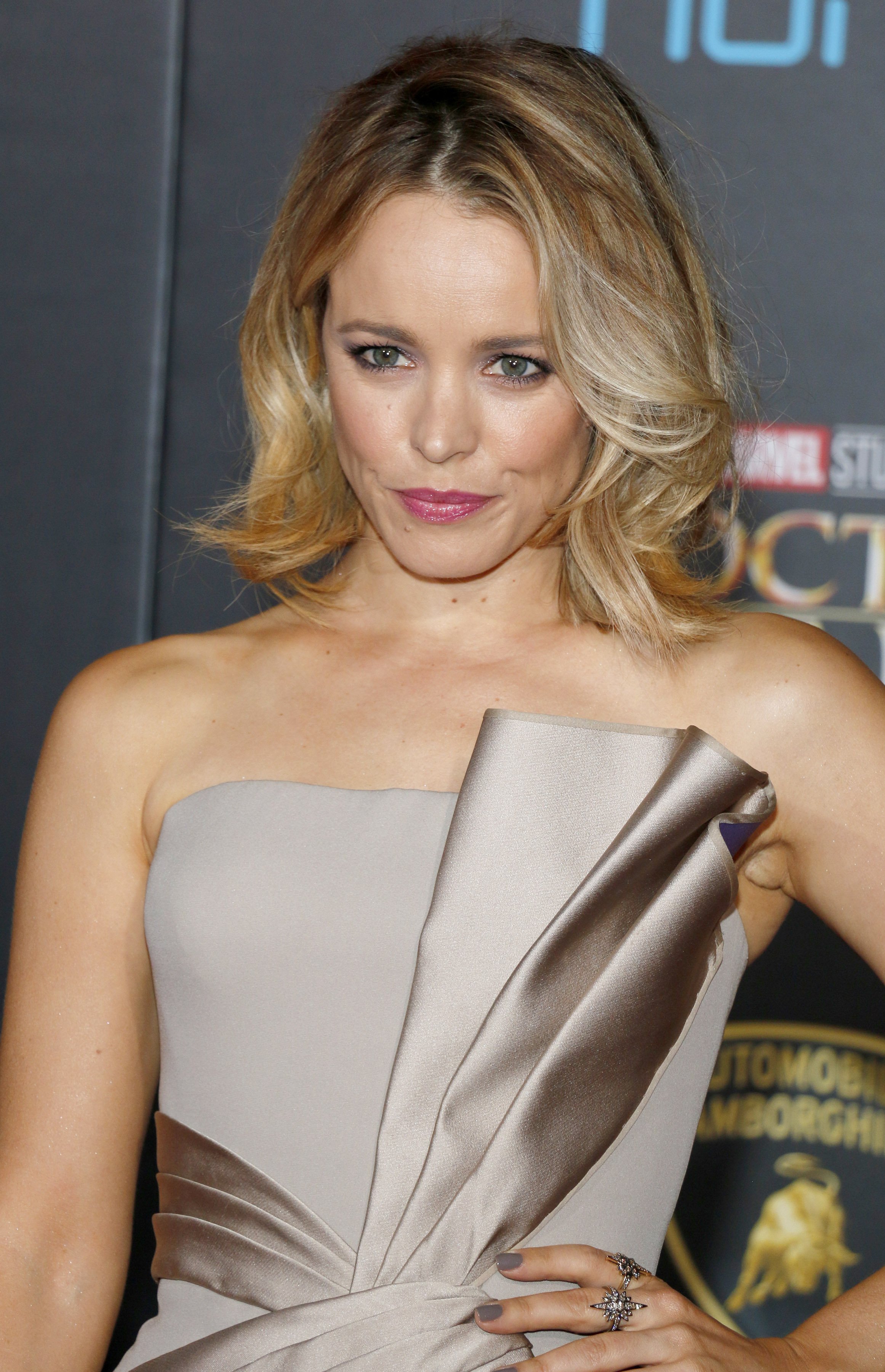 "And Ryan came to me, and there are 150 people standing in this big scene, and he says, 'Nick come here.' [...] 'Would you take her out of here and bring in another actress to read off camera with me?' I said, 'What?' He says, 'I can't. I can't do it with her. I'm just not getting anything from this,'" Cassavetes recalled.
---
#29 TERI HATCHER AND THE "DESPERATE HOUSEWIVES"
"Desperate Housewives" was a show loaded with drama and beef, and apparently it was exactly the same behind the scenes. It all started when Hatcher won a Golden Globe back in 2005, and apparently "It was a huge coup for her. Teri was riding a wave that year, and she was sort of riding it on top of everybody else."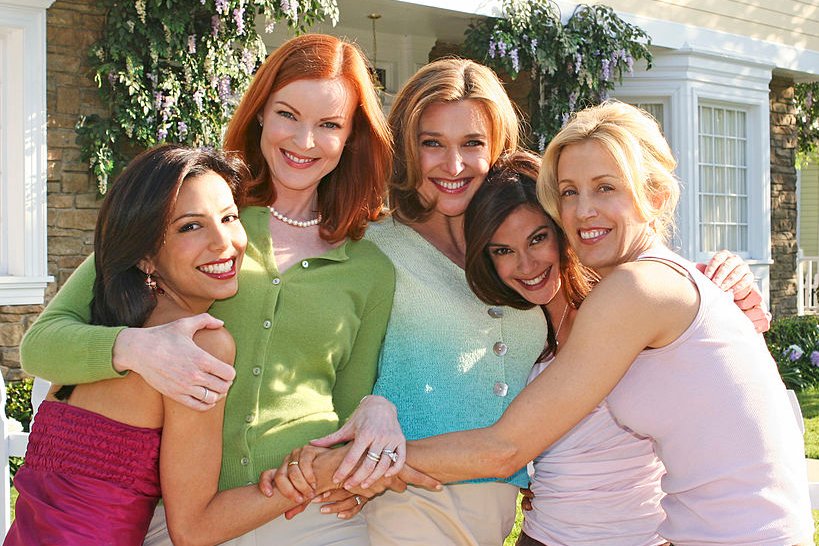 The other actresses didn't seem to get along with her and were going their own way, which made Hatcher do the same. According to William Keck, Hatcher would "physically separate herself from the others during breaks in filming. Something went down two seasons ago that created a deep rift." Hopefully one day we will find out what happened!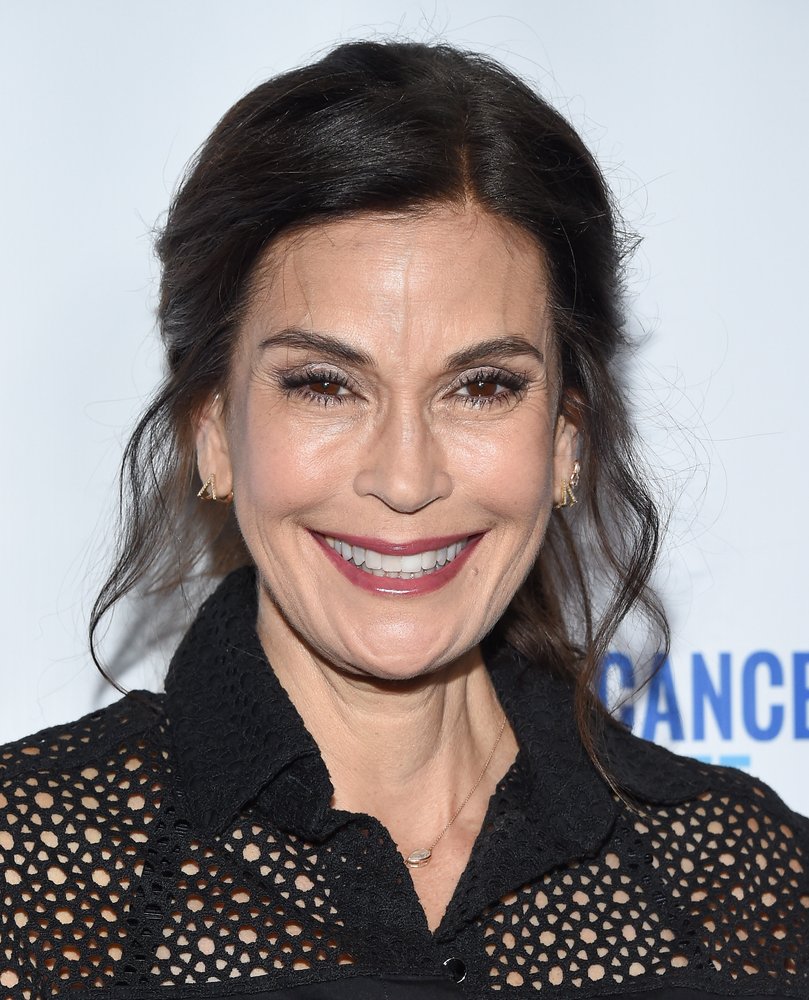 ---
#28 LAUREN CONRAD AND AUDRINA PARTRIDGE
Having a house full of teenagers is bound to create some drama, and that's exactly what happened with the cast of "The Hills". And the drama was so much that even after all these years Lauren Conrad and Audrina Partridge are still not on speaking terms!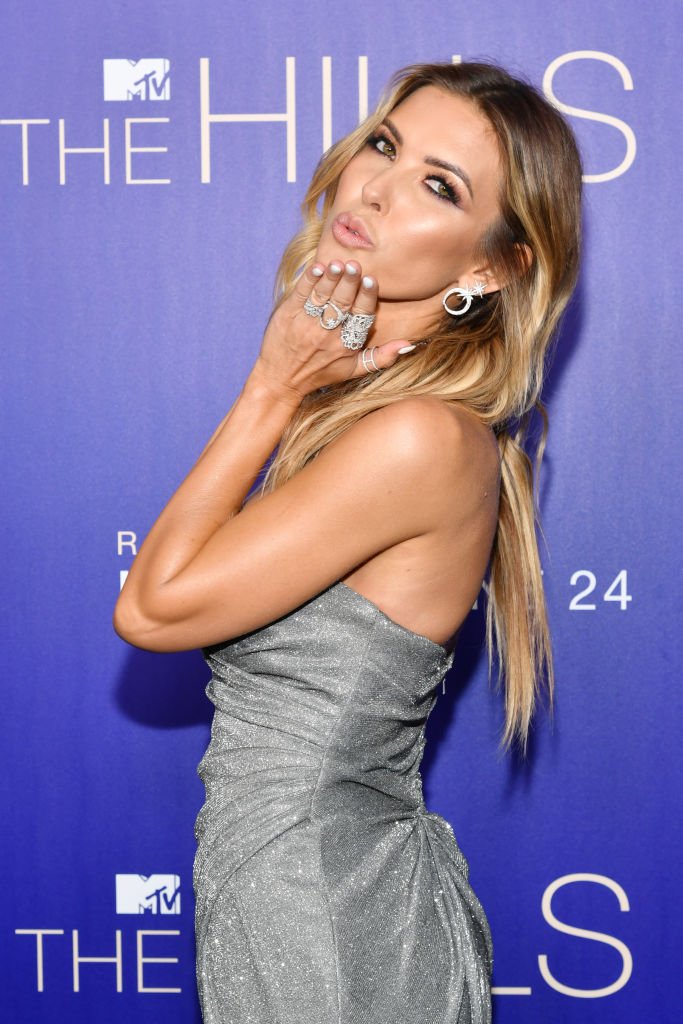 "So when I moved in with Lauren and Lo, I think they had a few other girlfriends and I think there was just too much cattiness and jealousy and insecurity and everyone was so nosey. I didn't like it. So I kind of steered away from it," Audrina commented on why she chose to stay away.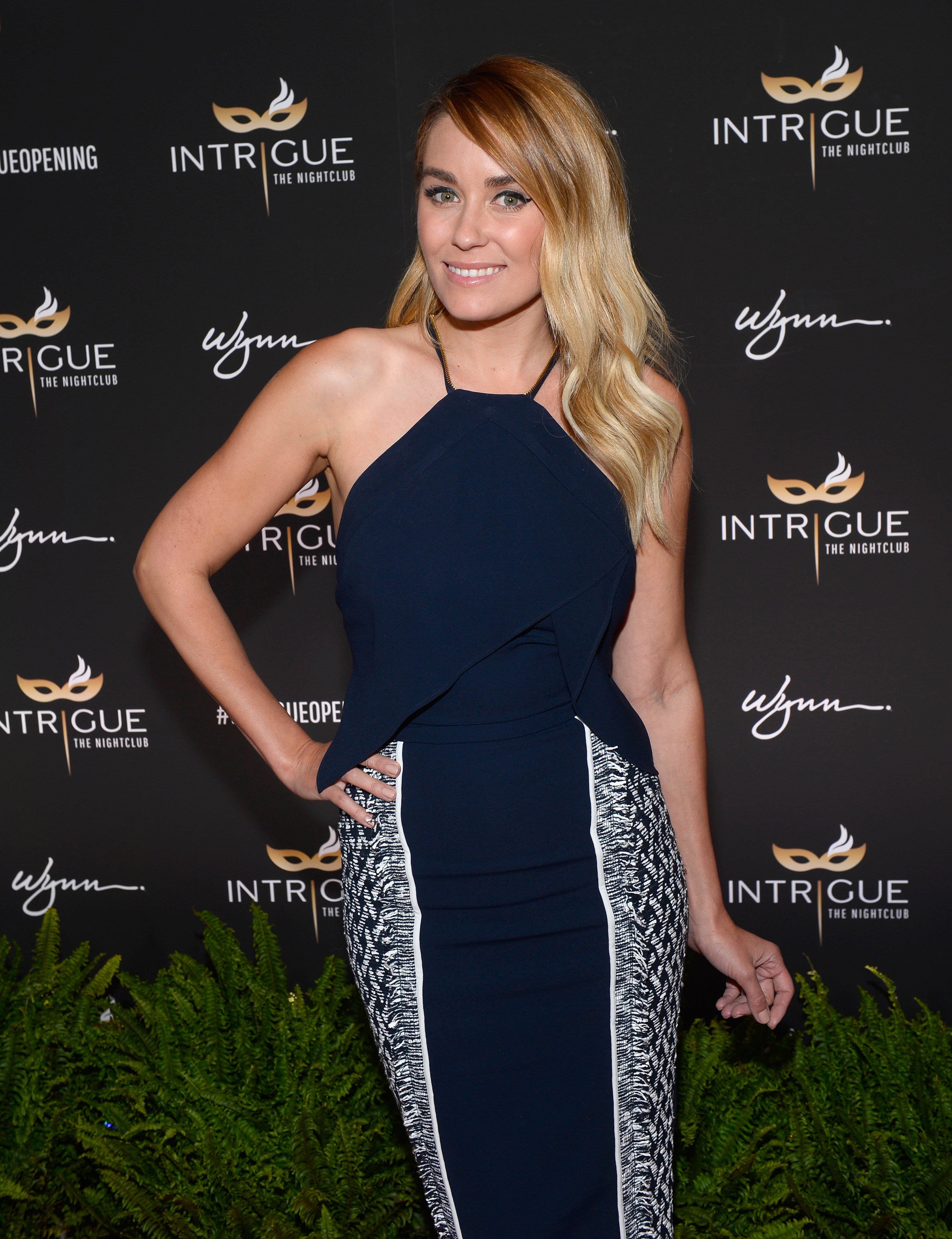 ---
#27 PATRICK SWAYZE AND JENNIFER GREY
"The Time of My Life", a book from Patrick Swayze where he explains his own life, including his career and professional difficulties, has shared some light on how his relationship with co-star Jennifer Grey wasn't all that jazz. He wrote that "She seemed particularly emotional, sometimes bursting into tears if someone criticized her."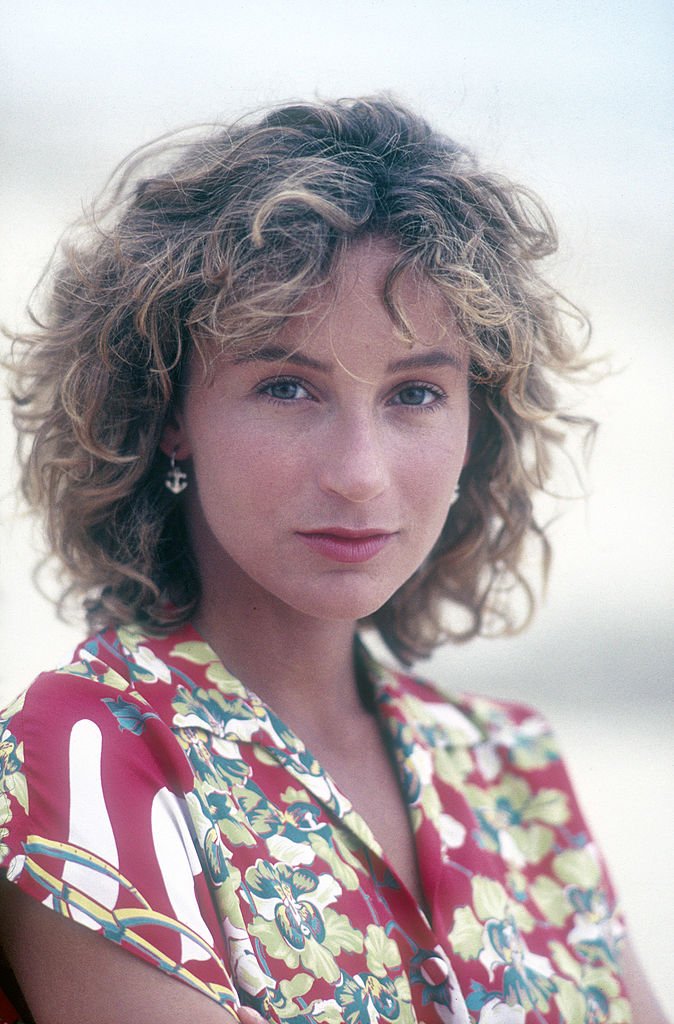 "Other times, she slipped into silly moods, forcing us to do scenes over and over again when she'd start laughing," Swayze continued in his book, explaining that he "didn't have a whole lot of patience for doing multiple retakes." He had also commented previously during interviews that he considered Grey to be quite naive.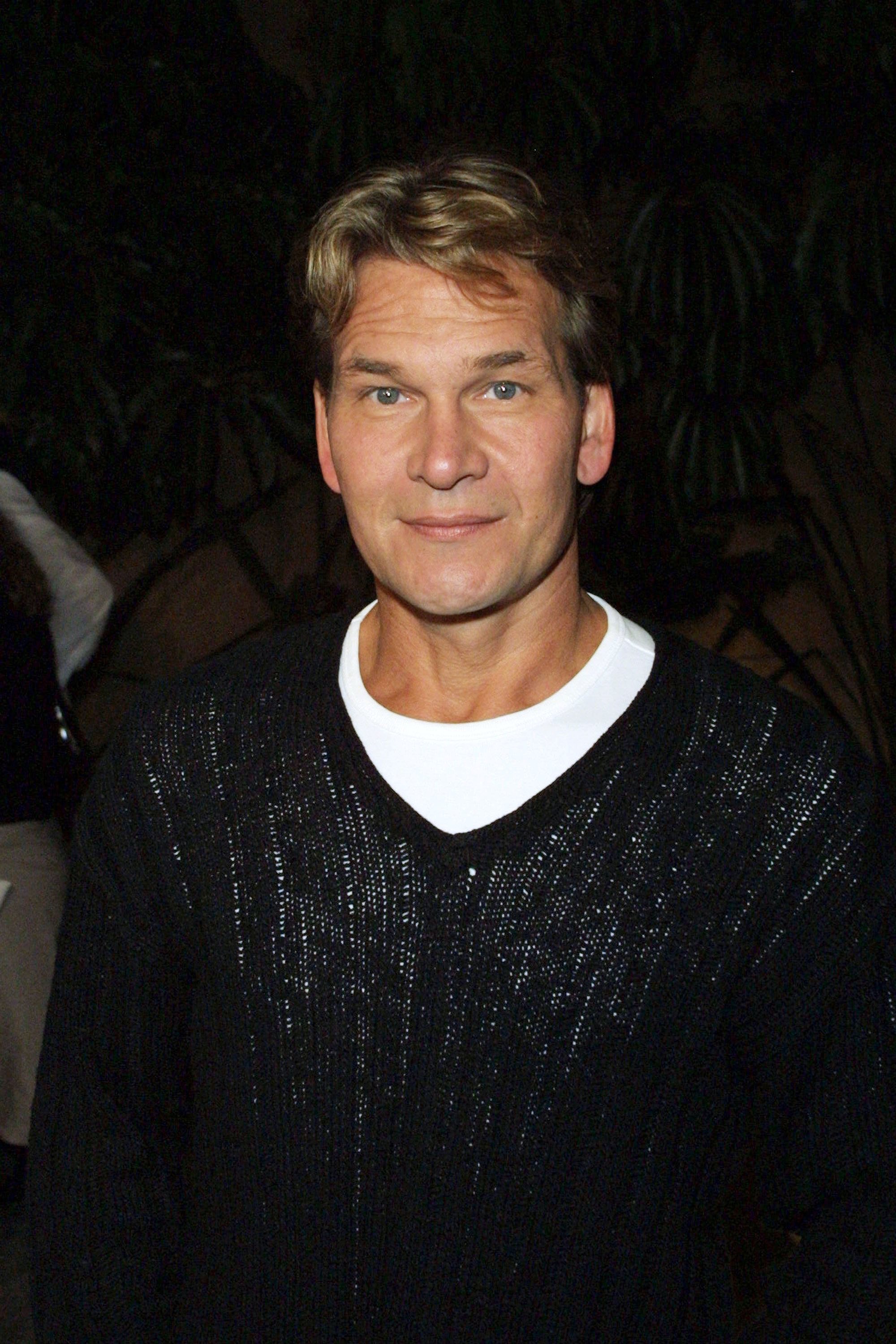 ---
#26 BRYAN SINGER AND RAMI MALEK
The actor who played Freddie Mercury in the movie "Bohemian Rhapsody" has opened up about how it was to work with the director, stating that "My situation with Bryan, it was not pleasant, not at all. And that's about what I can say about it at this point."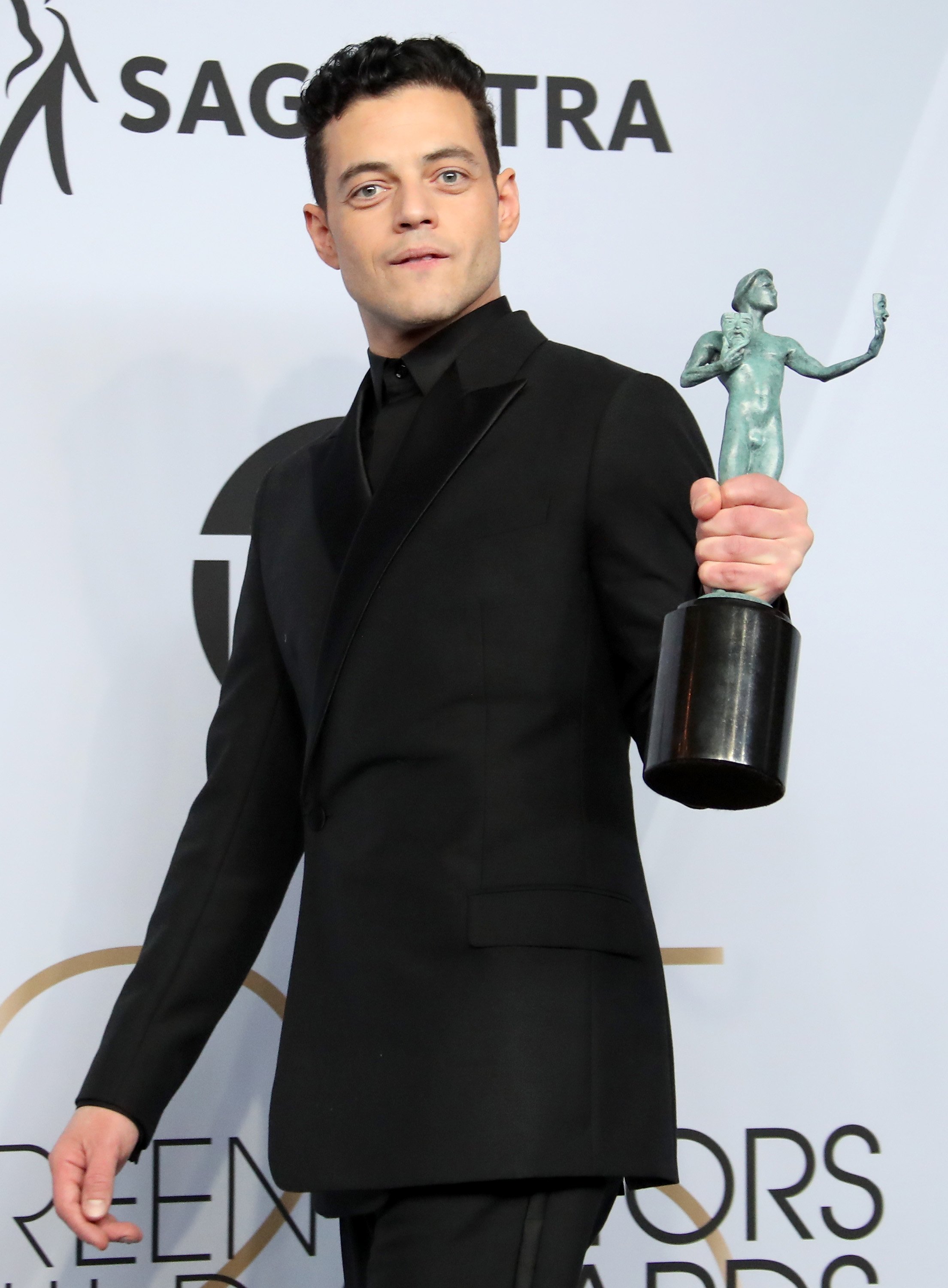 Several headlines have since been made about Singer and the reasons behind his behavior, as well as the fact that he was quickly fired from the filming of the movie. "Bryan Singer was fired – I don't think that was something anyone saw coming but I think that had to happen and it did," Malek commented.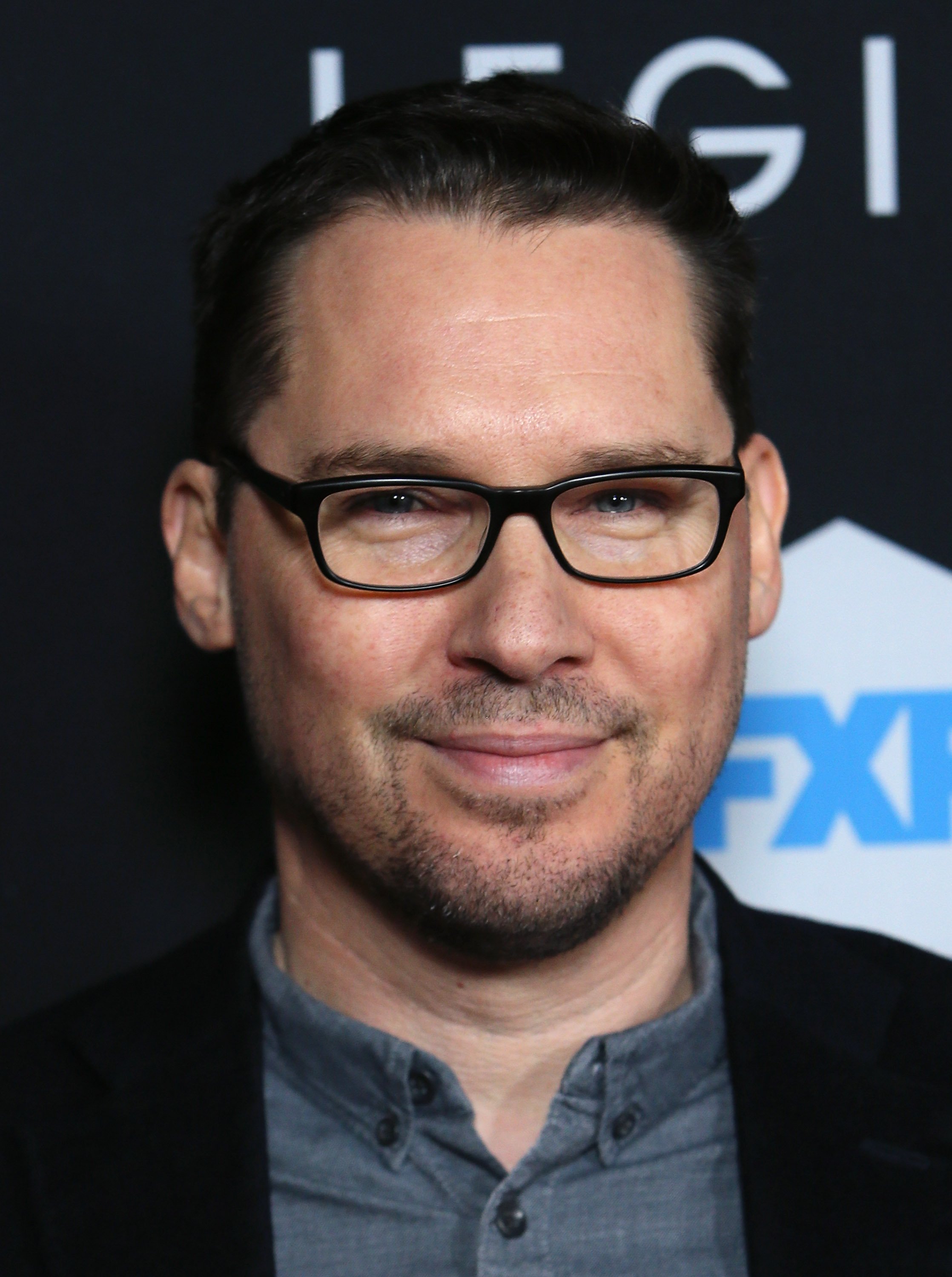 ---
#25 BEA ARTHUR AND BETTY WHITE
Watching the "Golden Girls" you would have never guessed that Bea Arthur and Betty White were anything less than best friends, however, over the years it has been possible to see that the pair didn't quite get along, and it went as far as being really hostile towards one another.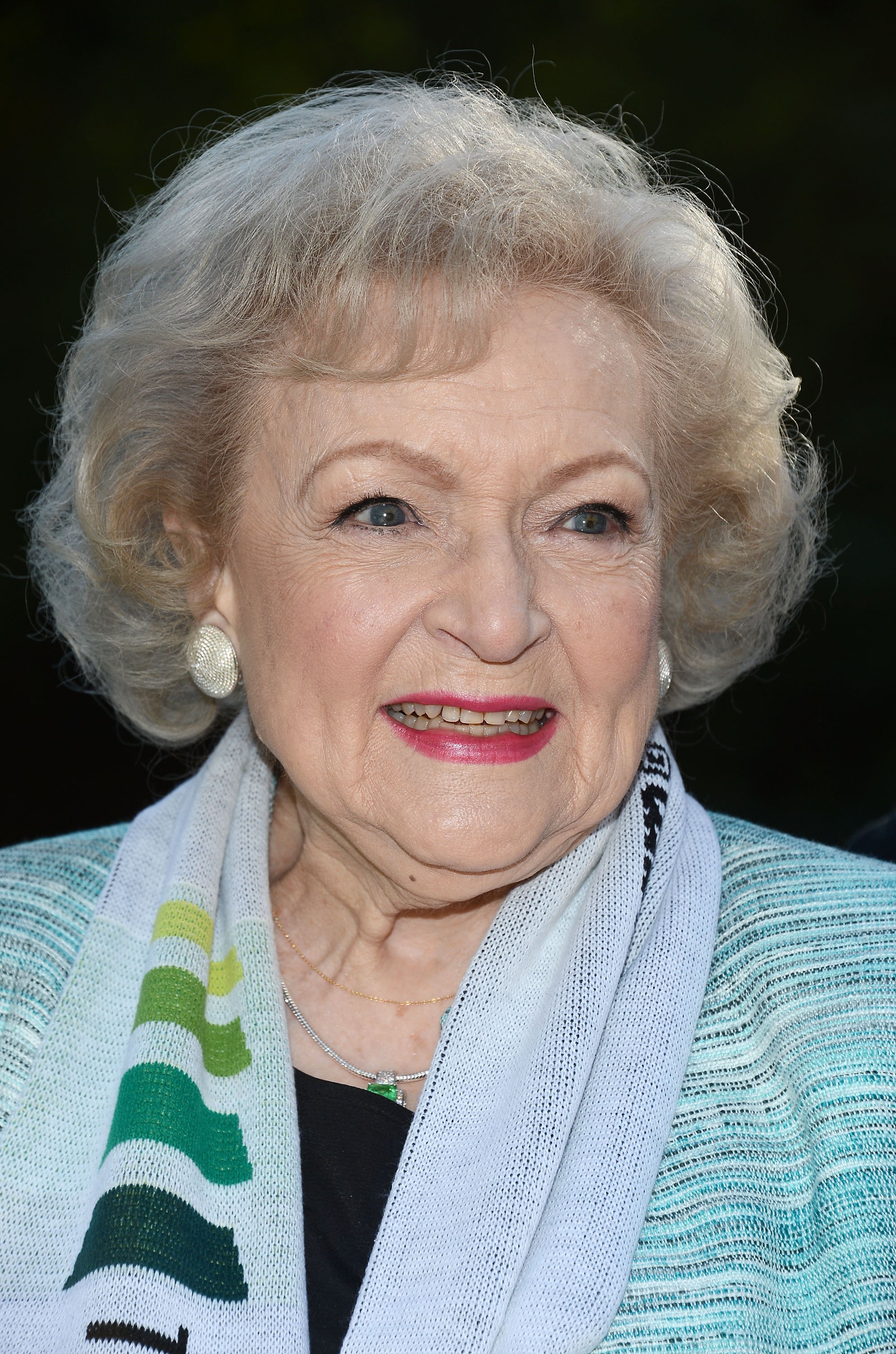 "She was not that fond of me," White commented about Arthur. "She found me a pain in the neck sometimes. It was my positive attitude — and that made Bea mad sometimes. Sometimes if I was happy, she'd be furious!" But it wasn't all White's fault, as many reports have stated that Arthur was not easy to work with either.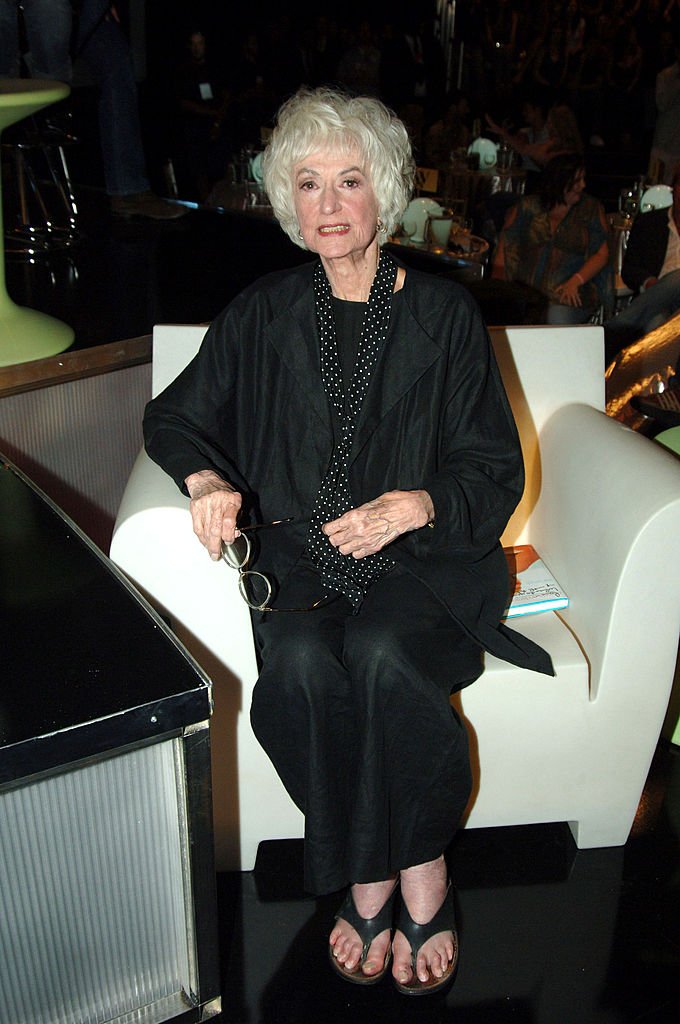 ---
#24 GEORGE CLOONEY AND RUSSELL CROWE AND LEONARDO DICAPRIO
Even though George Clooney is liked by many, it doesn't mean he feels the same way about everyone else. The massive feud between him and Crowe started back in 2005 when some negative remarks were made by Russell about Clooney and two other actors, which were all publicly accused of being sell-outs.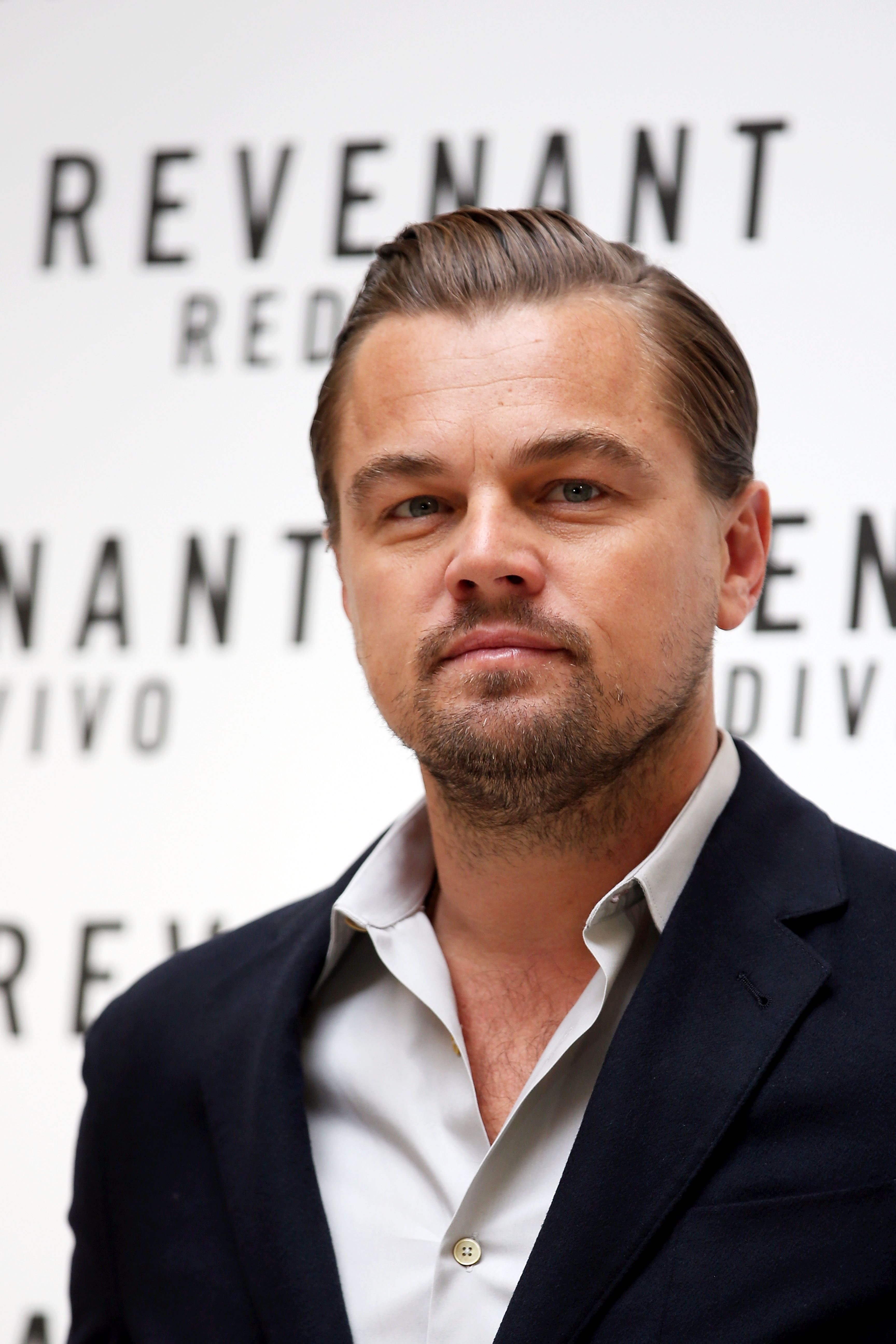 However, more recently Clooney also took on DiCaprio and his lack of self-awareness, as reported by E! Online. Even though the comments he made were directed at someone else (a random team of people playing basketball), he continued to make some remarks about how DiCaprio should have someone to tell him "what's what".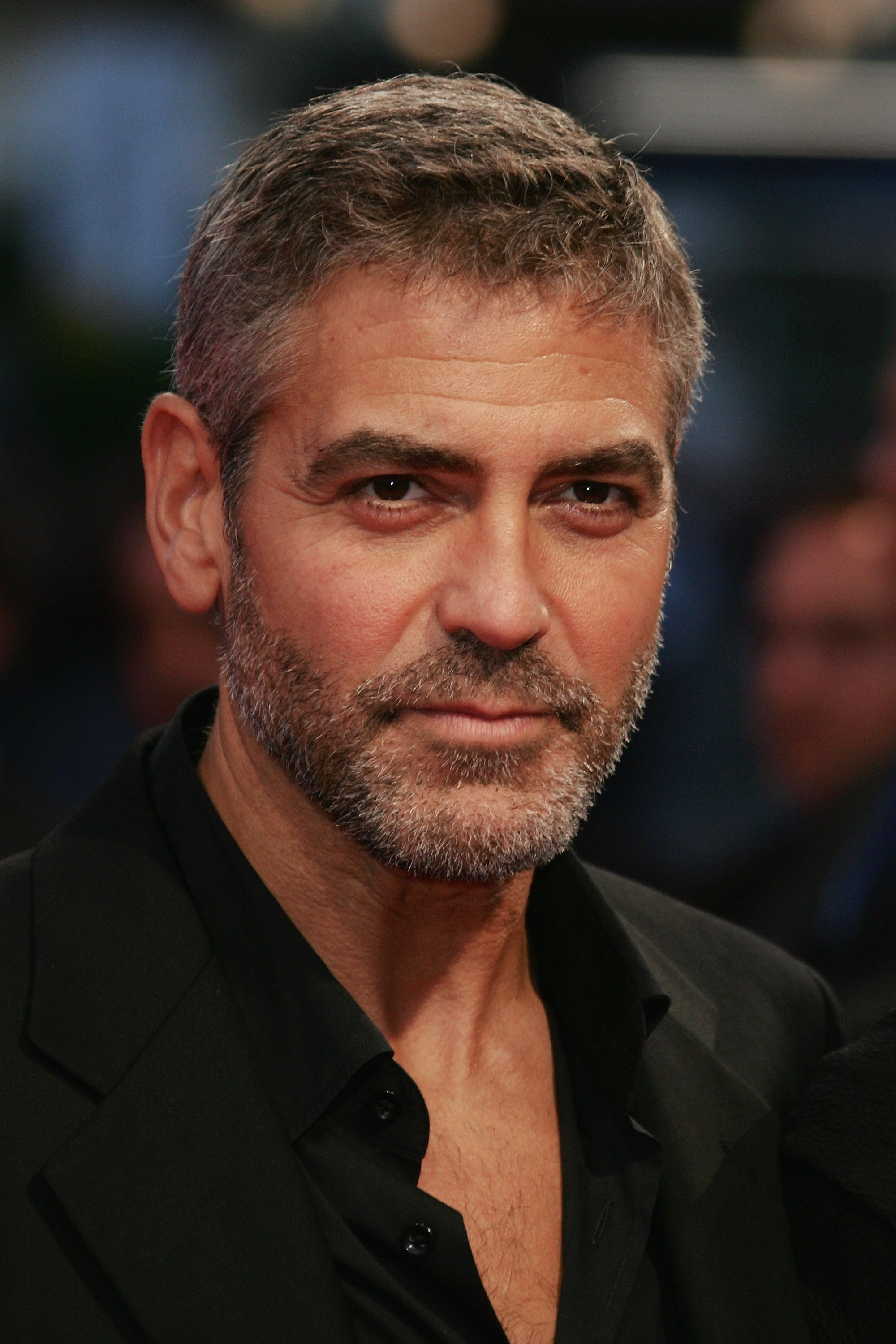 ---
#23 ISAIAH WASHINGTON AND T.R. KNIGHT
"Grey's Anatomy" conquered televisions all over the world in the 2000s, however its cast also conquered something else: a major feud between two of the main actors of the series. In 2006, Isaiah reportedly referred to his co-star T.R. Knight unkindly while having an argument with another actor, Patrick Dempsey.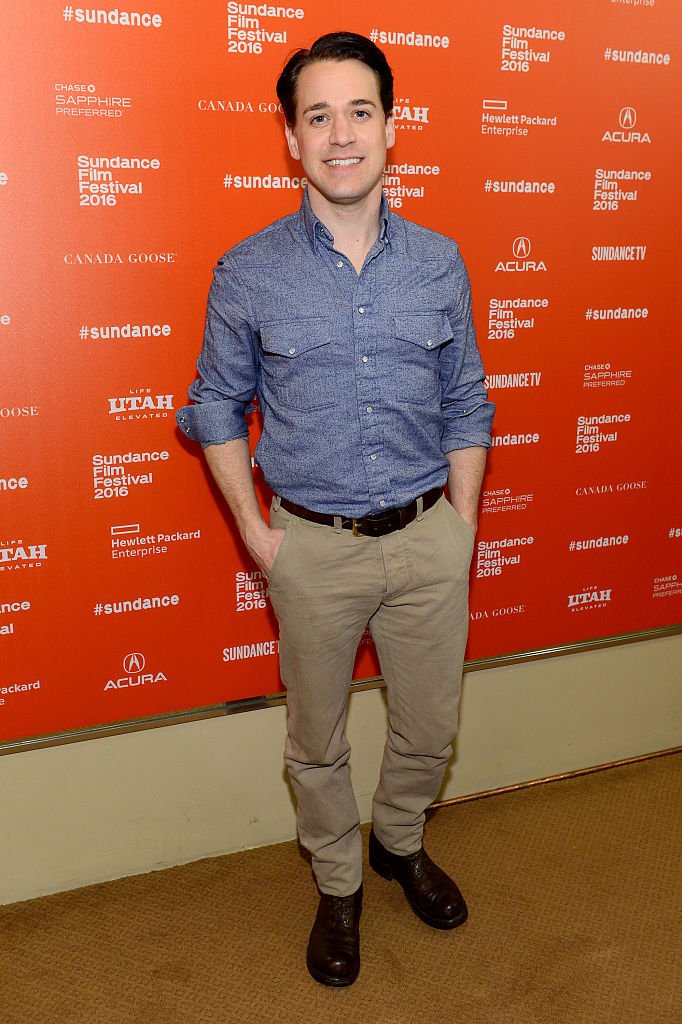 It has been reported that even though Isaiah has since apologized for the incident, he has used the word once again at the Golden Globe Awards. An executive producer from ABC commented that Isaiah's actions were "considered grounds for dismissal" and he was later fired and written off the show.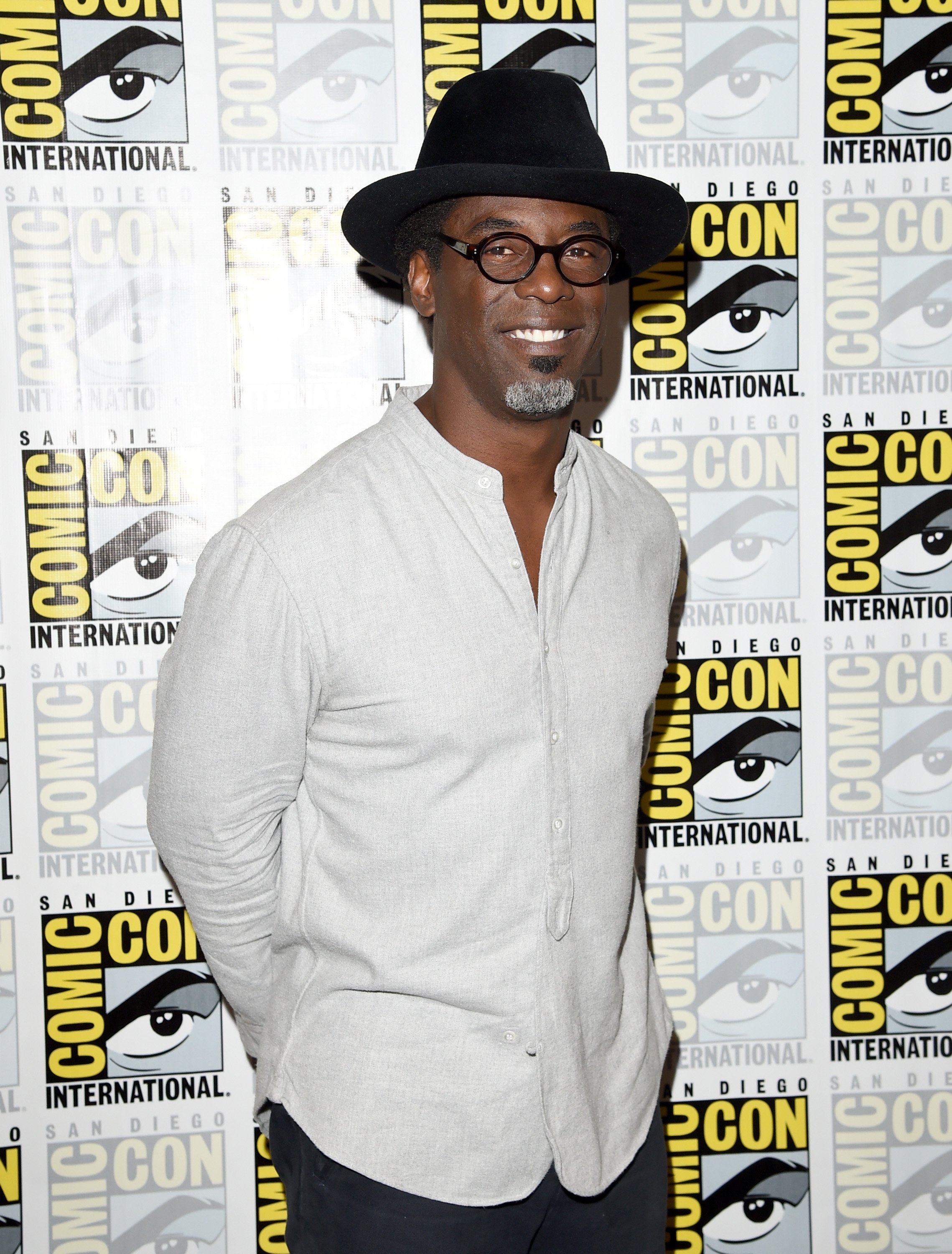 ---
#22 DEBRA WINGER AND SHIRLEY MACLAINE
Hollywood feuds usually last for a couple of months, perhaps some years, but the one between Debra Winger and Shirley MacLaine is still making headlines even after 35 years from when it all started. Apparently, it all came to light in a book titled "Undiscovered" that was released by MacLaine in 2008.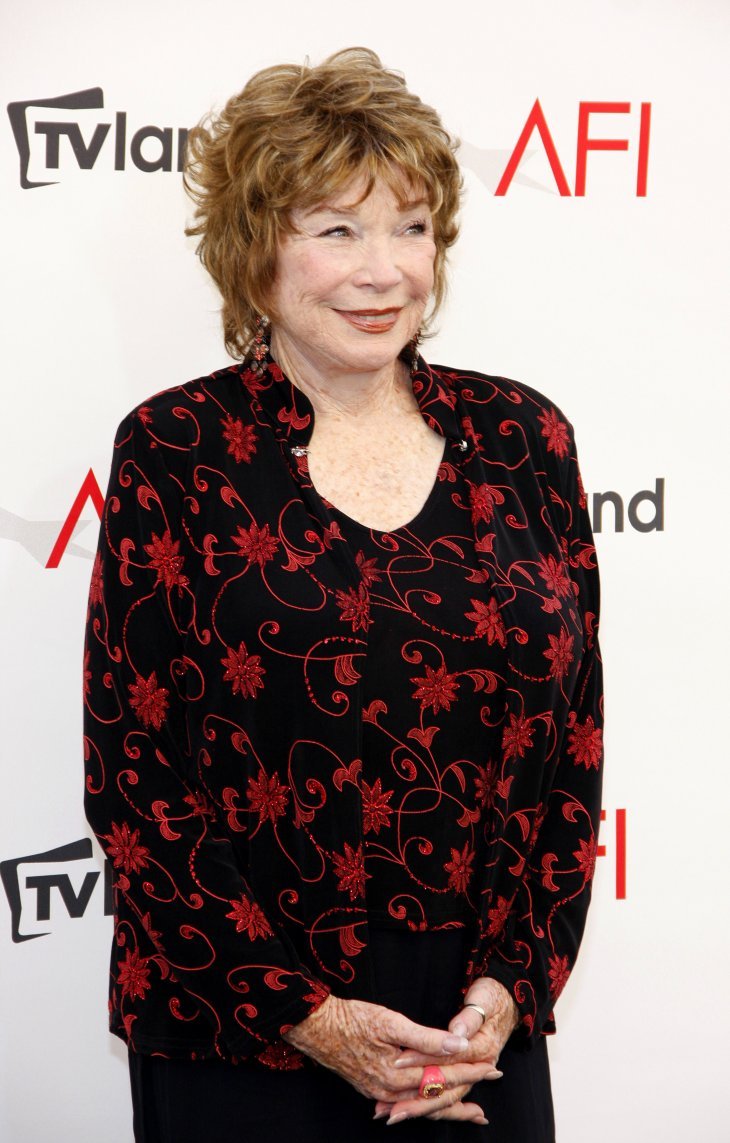 MacLaine used her book to air the issues that happened between the two actresses while they were filming "Terms of Endearment" back in 1983. From rude comments to even weird threats, the two actresses have been through it all and, even though now they take it with a light heart, it doesn't stop them from being snarky with each other.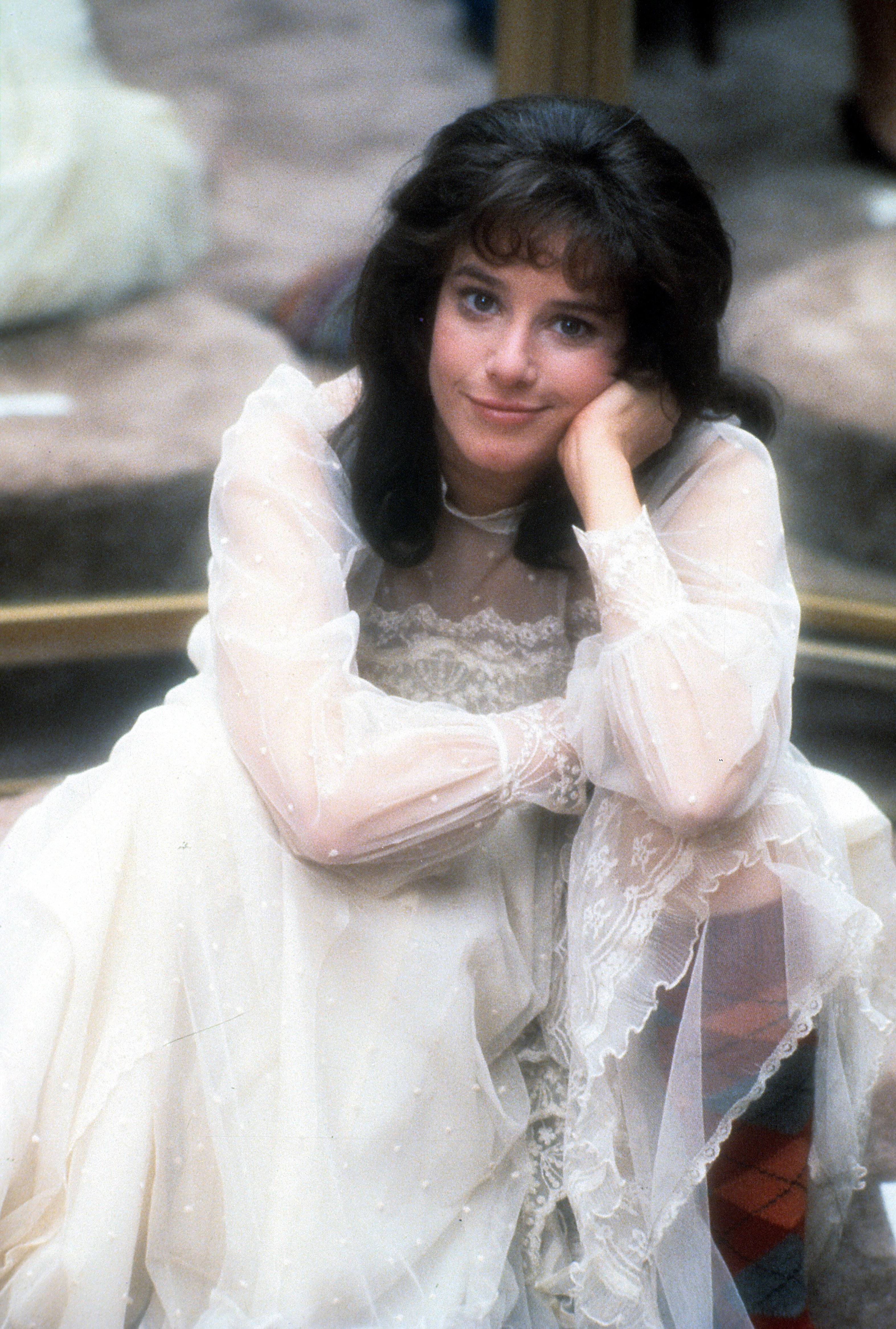 ---
#21 MARIAH CAREY AND NICKI MINAJ
Who doesn't love American Idol? The show that brings us great artists also gave us the feud of the year, when Mariah and Nicki worked together as judges and realized that the panel wasn't big enough for the two of them. Right from the start, Nicki made some claims and rude comments about Mariah, which just escalated the situation.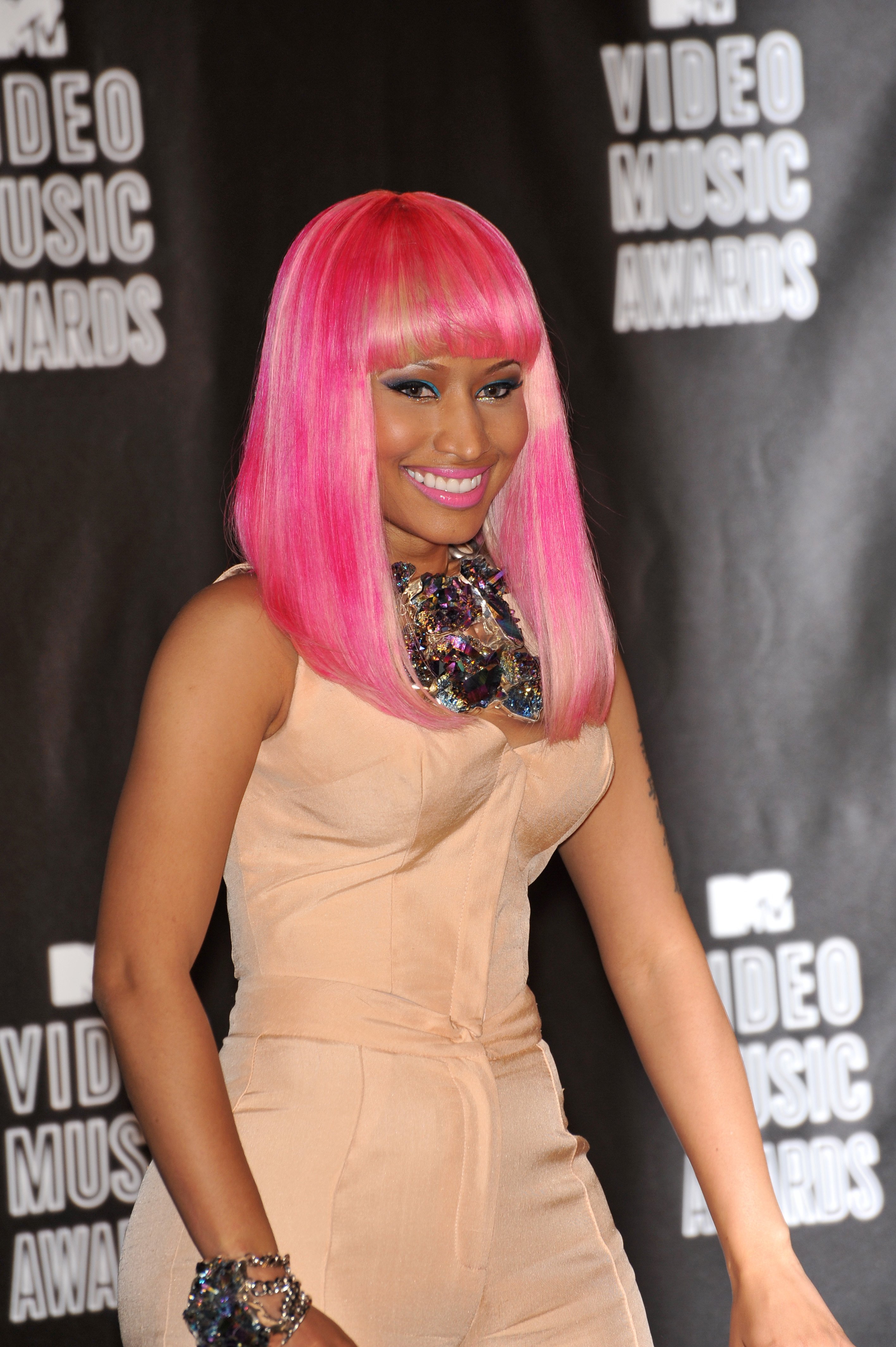 Mariah has since come forward explaining that it "was the [worst] experience" of her career and that she felt going to work was awful and something she dreaded doing every day. Both singers resigned from their role as judges just after one season, and have not worked together since.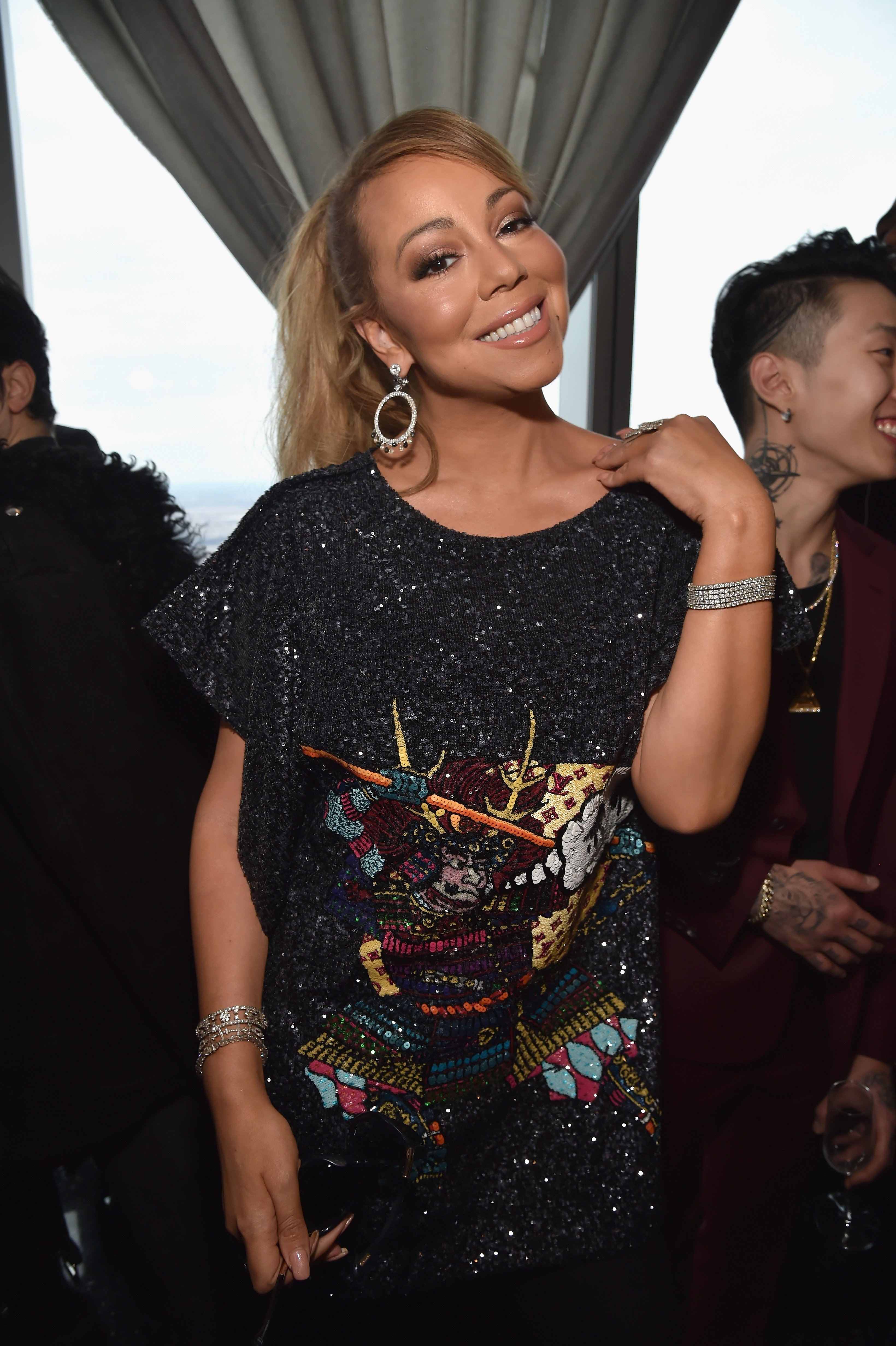 ---
#20 TOM HARDY AND SHIA LABEOUF
The feud between Tom Hardy and Shia LaBeouf started back in 2012 when there were some rumors that they had a fight while filming "Lawless". According to the tabloids, LaBeouf took on Tom Hardy and won the fight, which is strange to imagine considering the size difference between the two.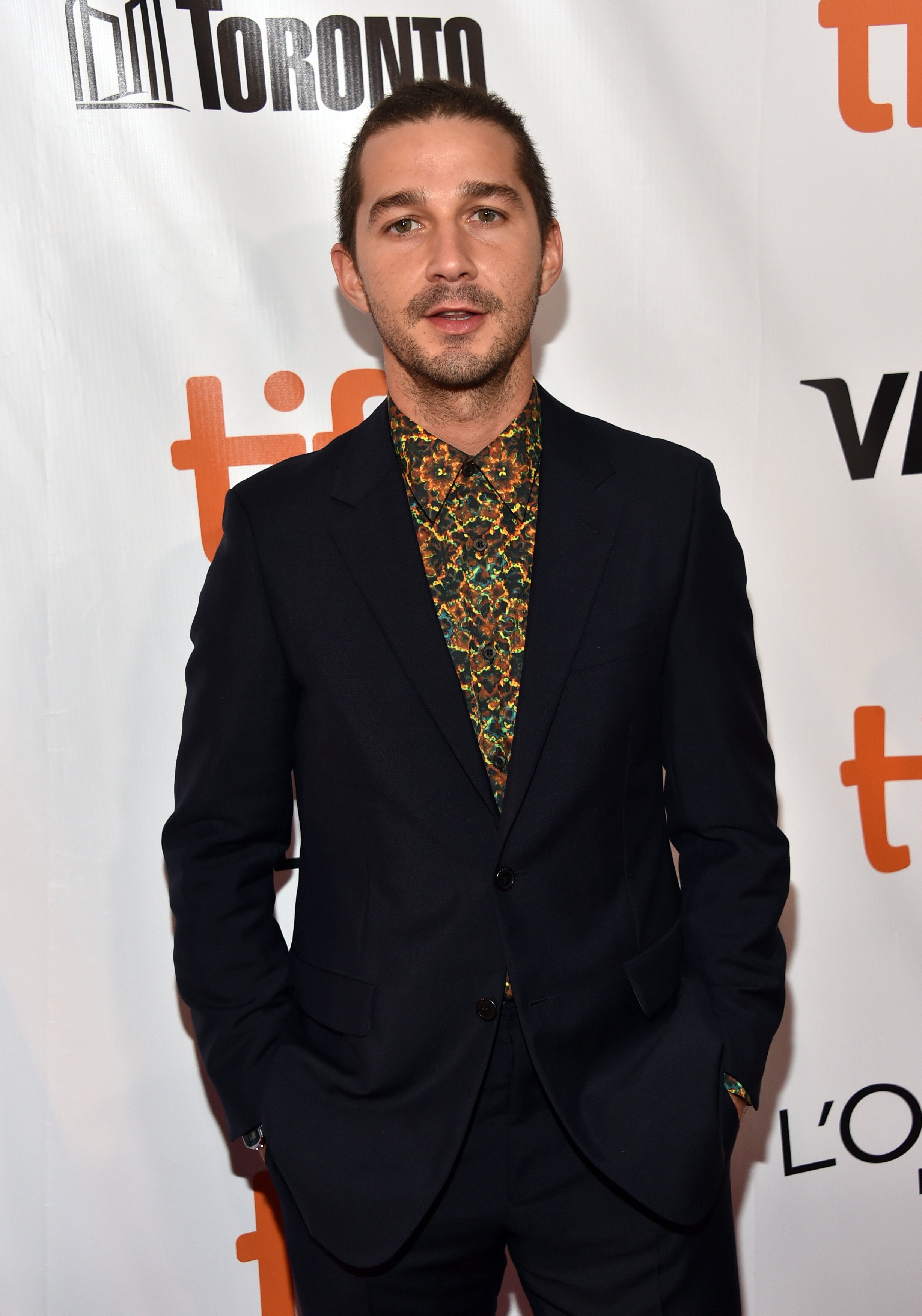 But LaBeouf came forward explaining that it was indeed just rumored and not the truth. He said that they "used to wrestle all the time and he's a big [...] person, especially then, he was getting ready for Bane," and that this was just one of those occasions that got blown out of proportion by the press.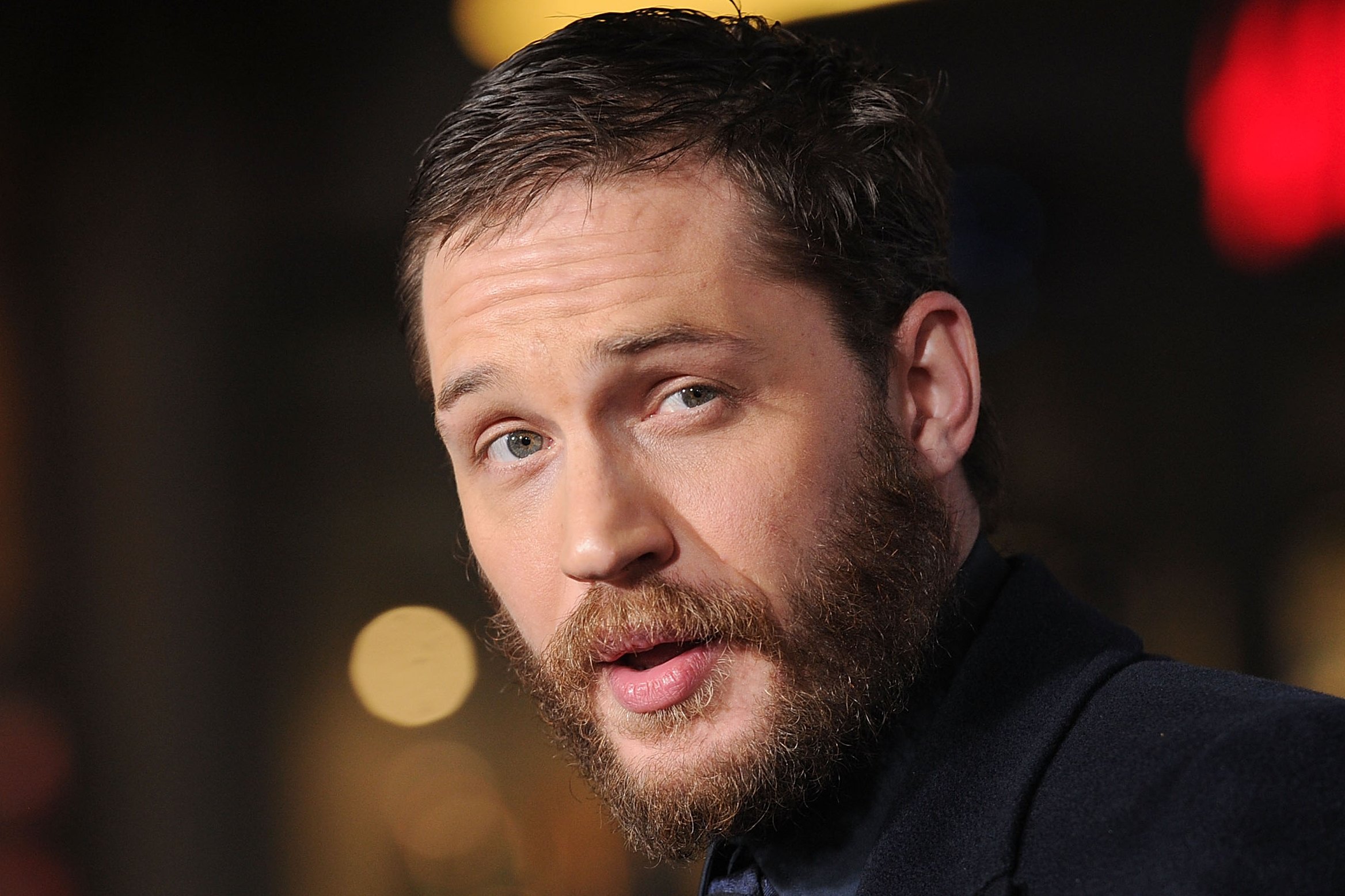 ---
#19 DAVID DUCHOVNY AND GILLIAN ANDERSON
The on-screen chemistry between David Duchovny and Gillian Anderson was, in fact, not all that. According to some reports, the two of them didn't even like each other that much, not only at the beginning but actually throughout most of the show. Even though they worked together for several years, they seemed to never quite get along.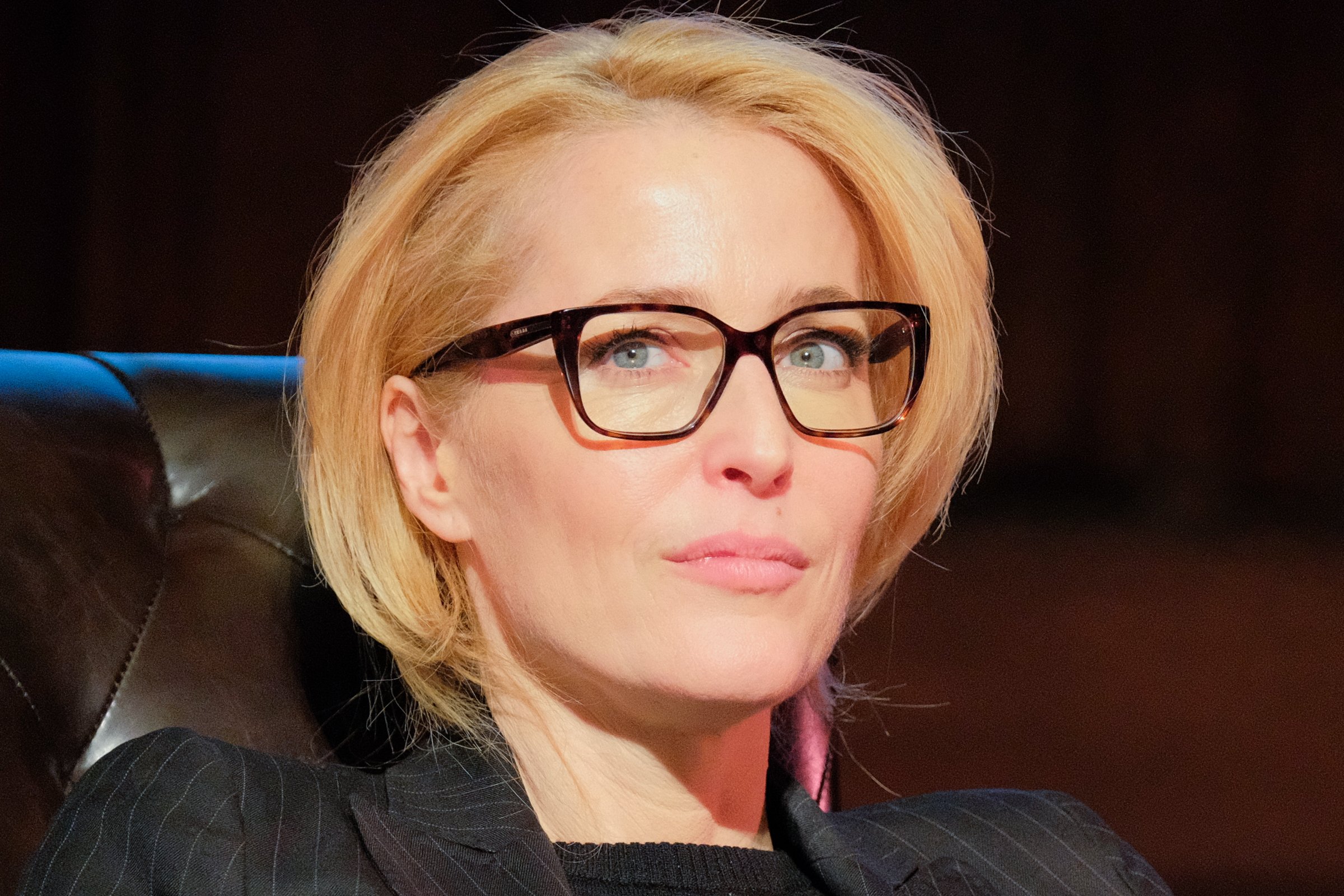 However, according to both of the actors, their animosity tamed down over the years, and they actually became friends without even realizing it. According to Duchovny, he didn't even notice that the feud between the two was getting smaller and smaller until he finally had a moment of clarity and was shocked to find out they were actually friends!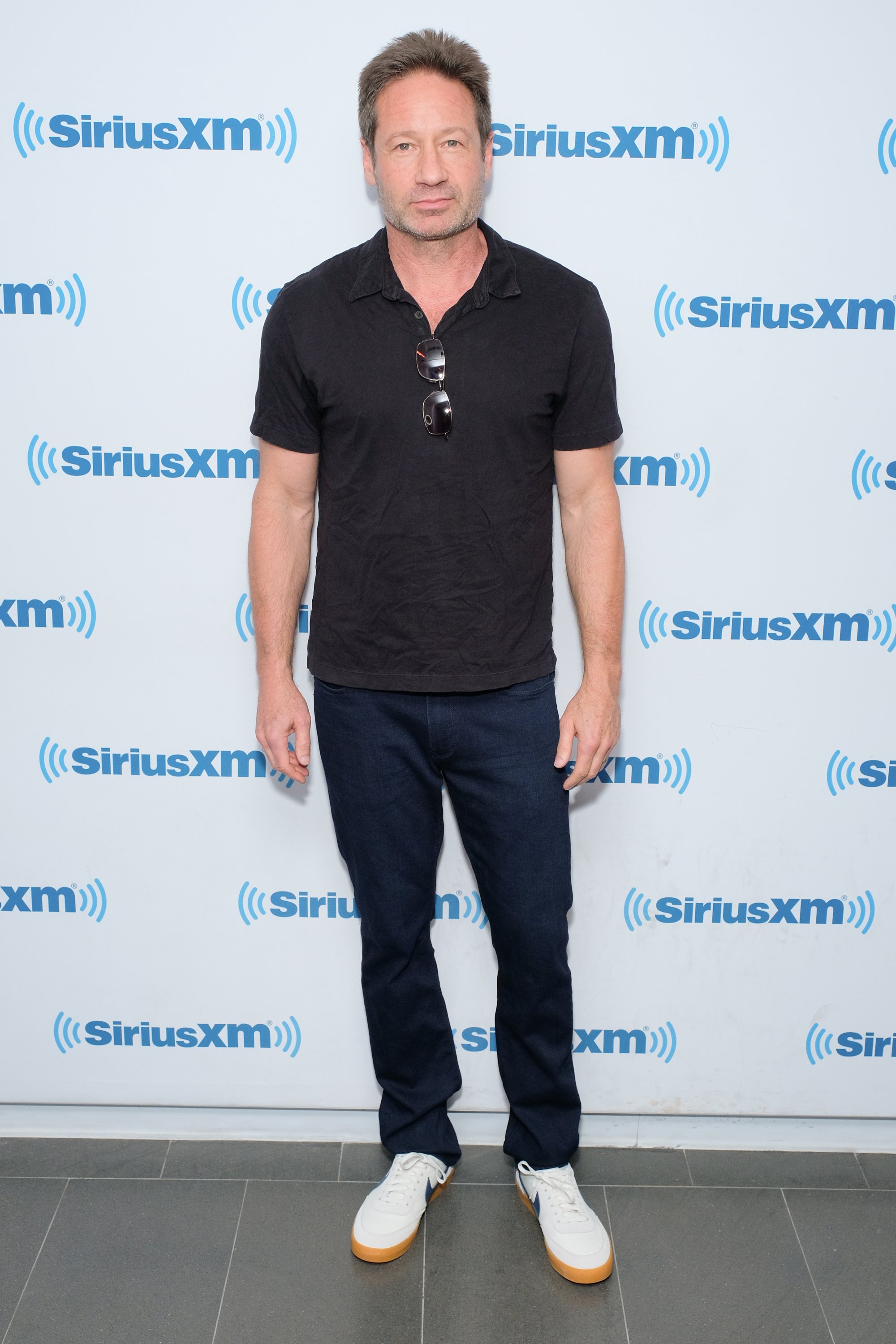 ---
#18 NAYA RIVERA AND LEA MICHELE
"Glee" was supposed to be about fun and friendship, but we guess that Naya and Lea didn't get the memo. Much has been written about their feud, even before Lea was called out for being a bully on set. Naya once replied to a Tweet from Lea saying "LMAO remember when you made my first television gig a living hell?"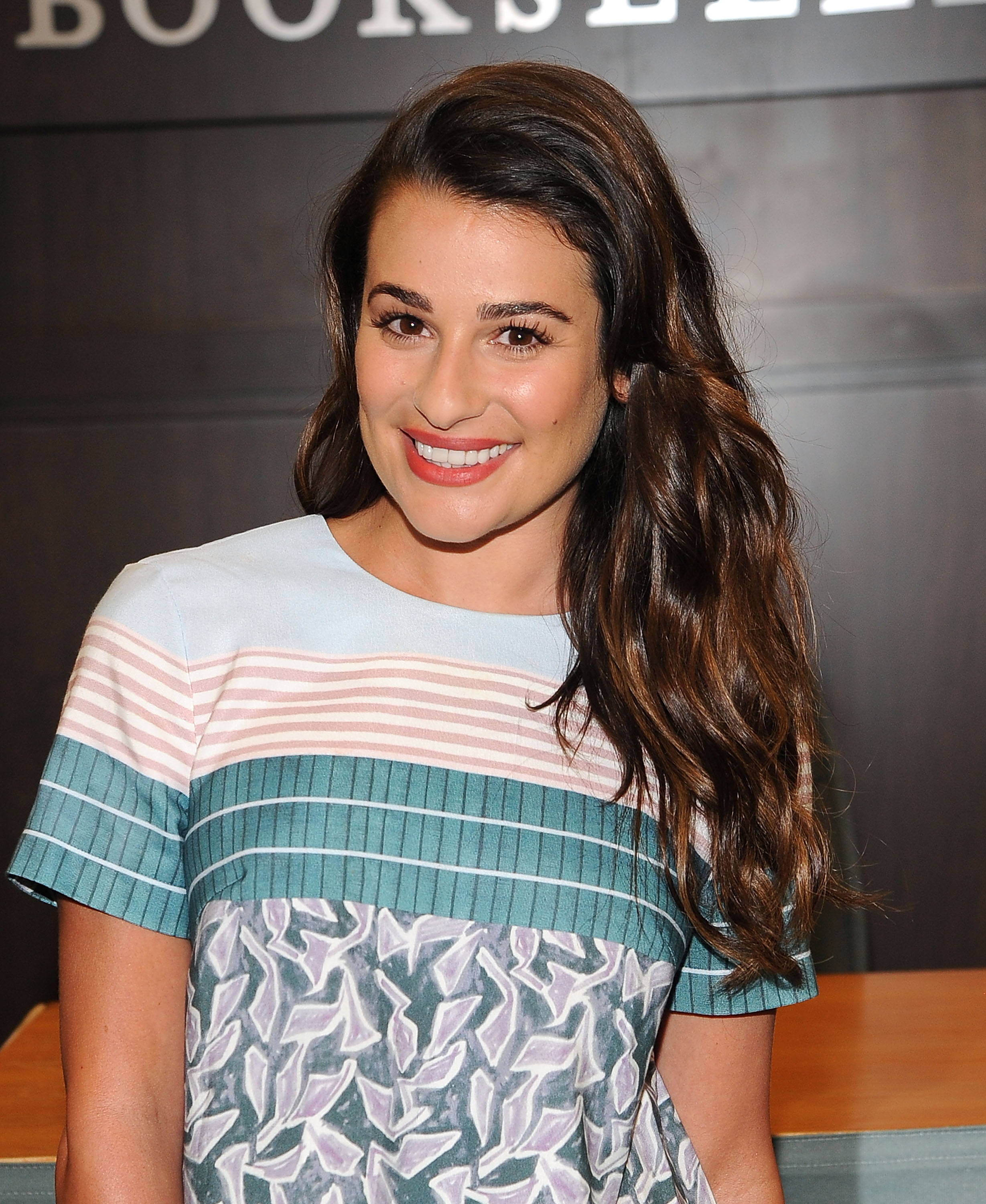 "'Cause I'll never forget. I believe you told everyone that if you had the opportunity you would [expletive] my wig' amongst other [things] that made me question a career in Hollywood …" It seems that many other people had similar things to say about Lea, hopefully she has learned by now how to work with other people.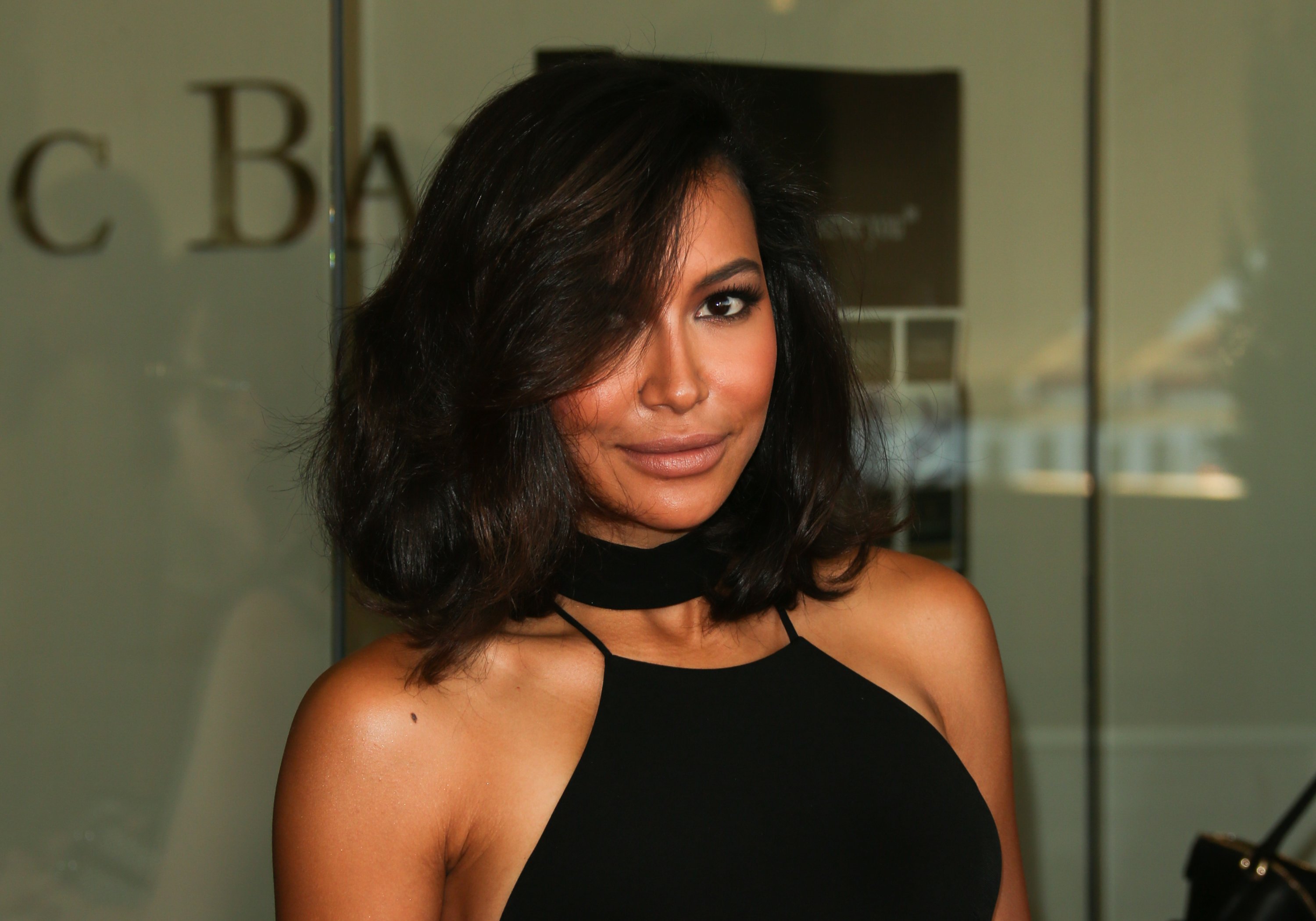 ---
#17 CHELSEA HANDLER AND HEATHER MCDONALD
Now, we might have not expected this feud, as both Chelsea and Heather seemed to get perfectly along while working on "Chelsea Lately", but the truth couldn't be farther from it! Apparently, Heather "lived in fear" of losing her job while working with Chelsea, who also didn't seem too happy about hearing about this.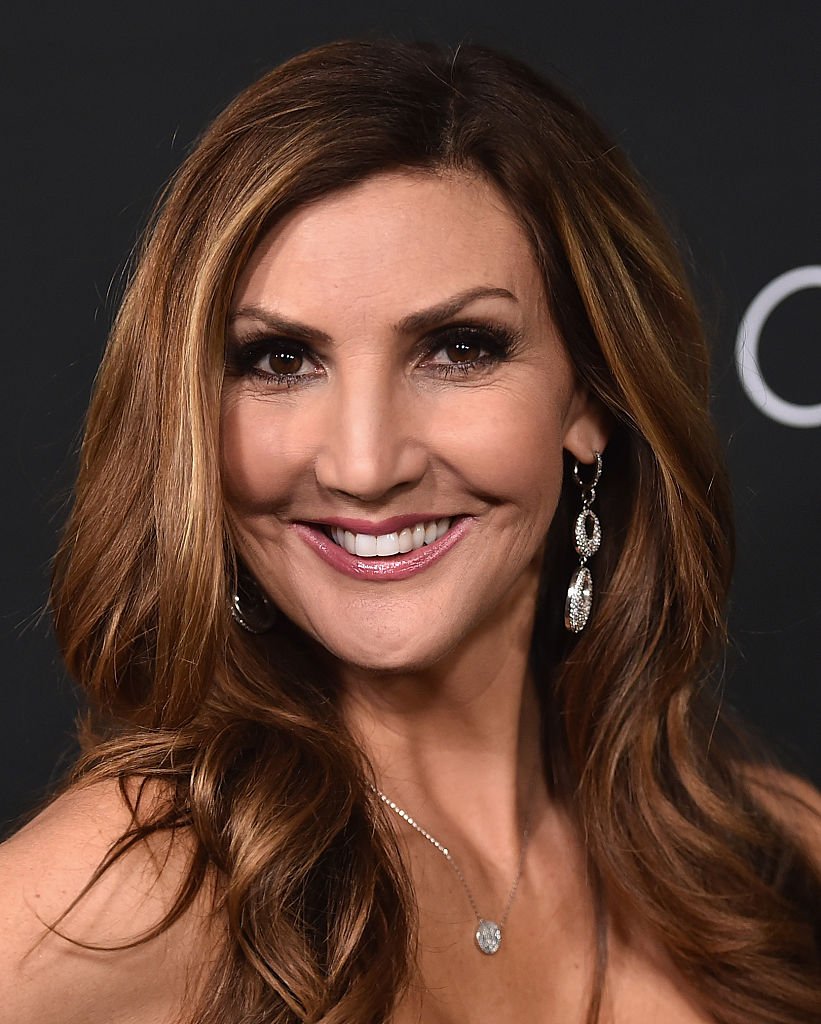 "I could have fired her. I did not fire her. She had a job for four more years. I never hung out with her personally again," Chelsea said about Heather's remarks. "So I hope she was living in fear. It's not an internment camp. If you're that fearful, then get a job."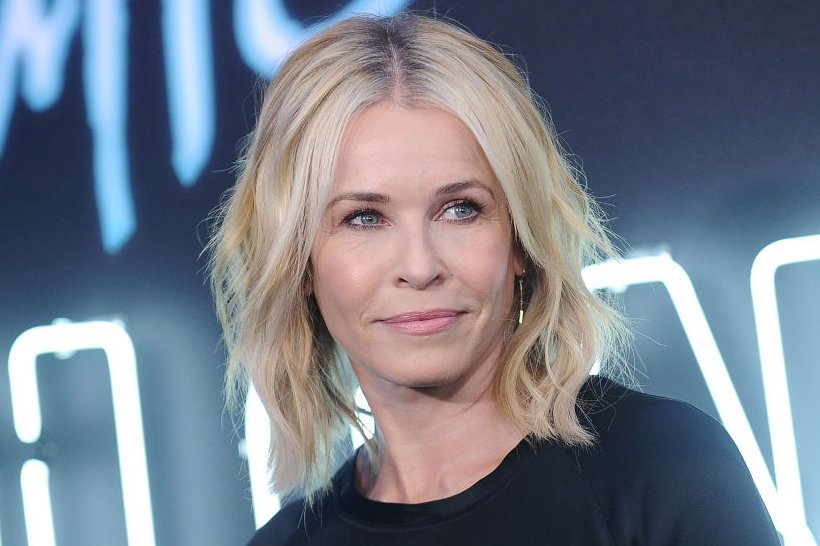 ---
#16 MERYL STREEP AND DUSTING HOFFMAN
The movie "Kramer vs. Kramer" came with some unexpected feud and drama, in the form of Mery Streep and Dusting Hoffman. Apparently, the two stars did not get along, and it led to some not-so-nice comments being made during the filming of the movie.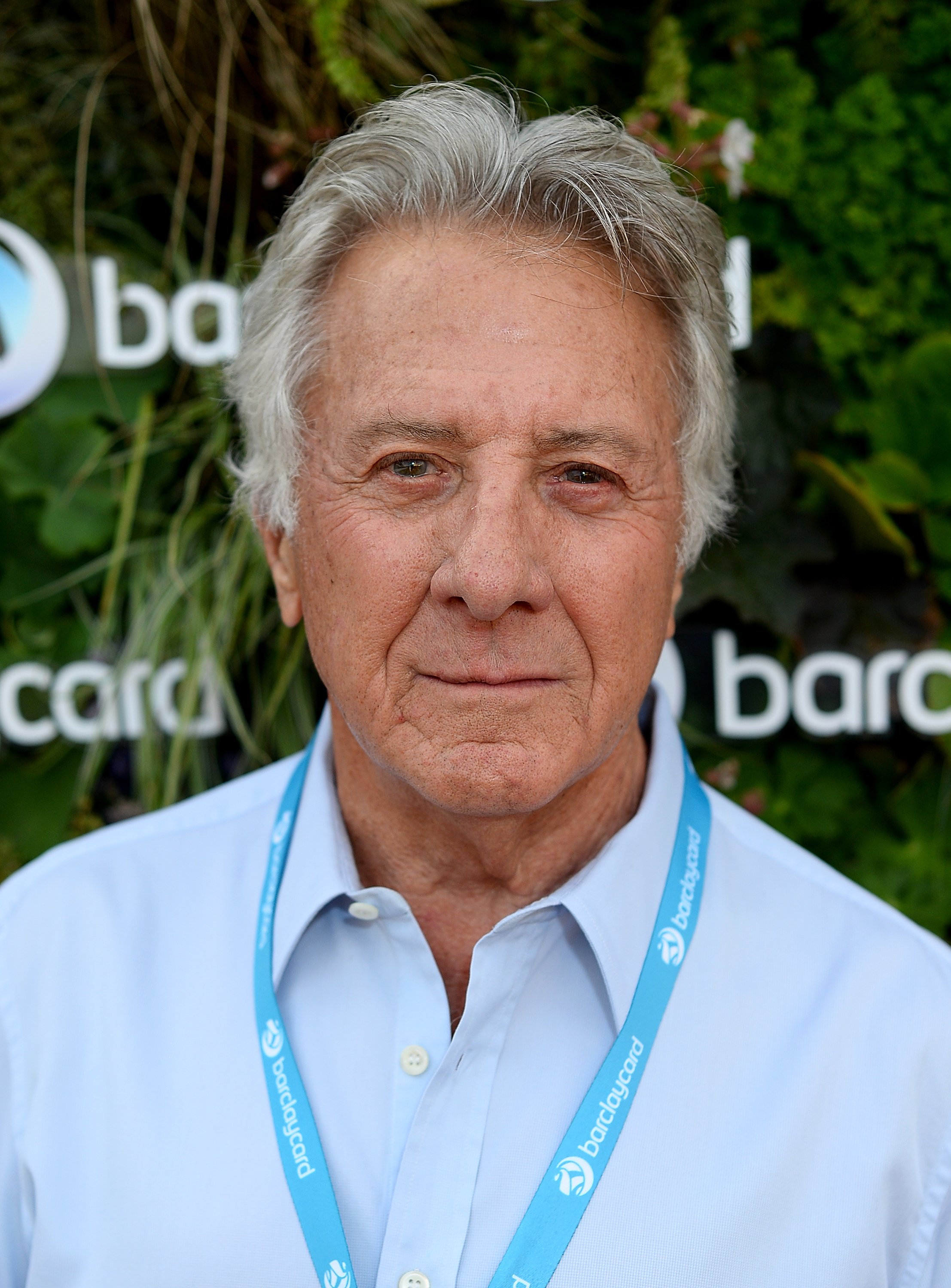 According to a biographical book written about Meryl Streep, Dustin Hoffman was very rude towards her and made some negative comments about her character. The book states that he would even make harsh comments about her partner, who had recently passed away.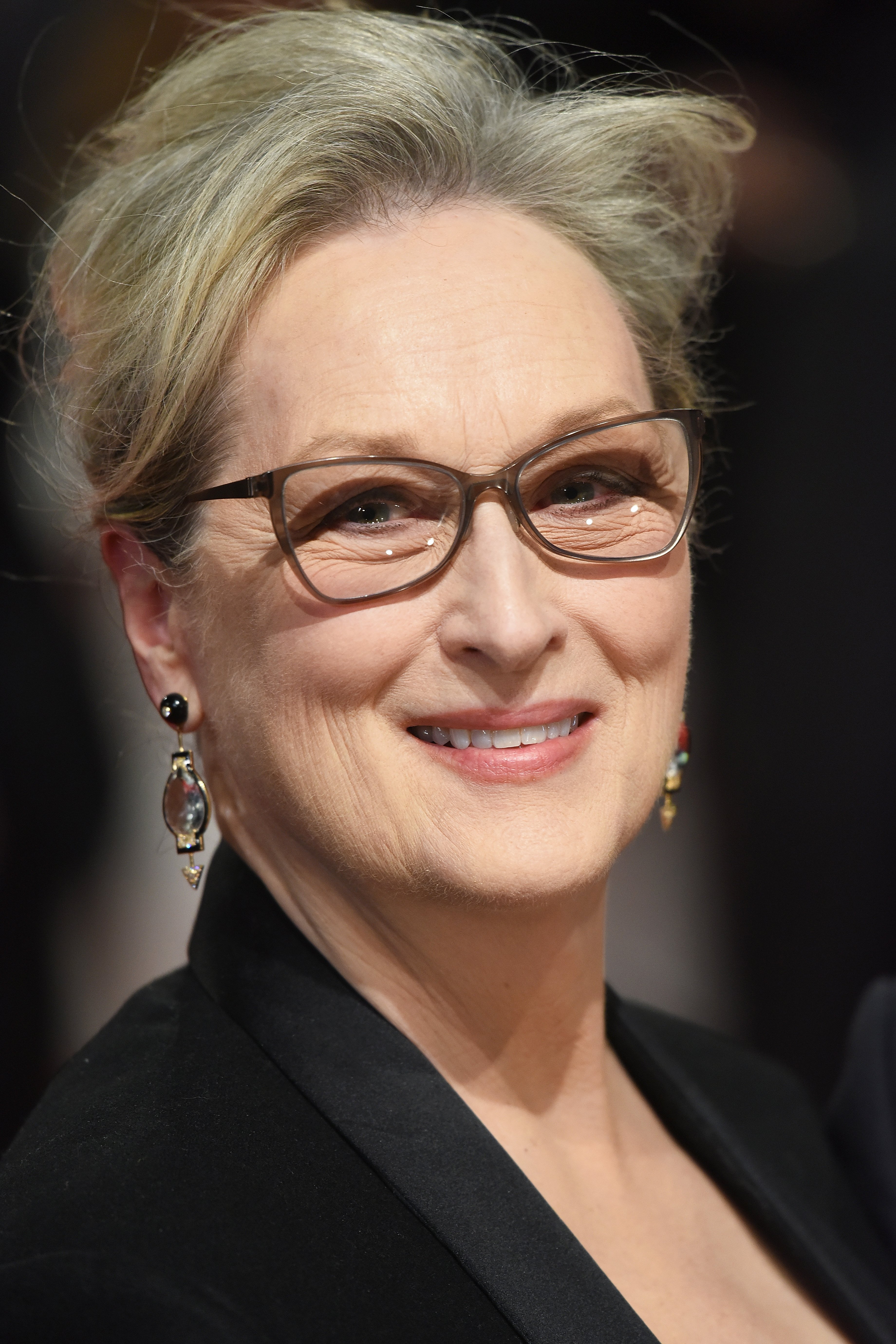 ---
#15 TONY CURTIS AND MARILYN MONROE
One of the greatest comedies of all time is the 1959 film Some Like It Hot starring Marilyn Monroe and Tony Curtis. The black-and-white classic earned 6 Academy Award nominations. While it gave us all plenty of laughs, the feud between these two actors made filming significantly less enjoyable for everyone involved.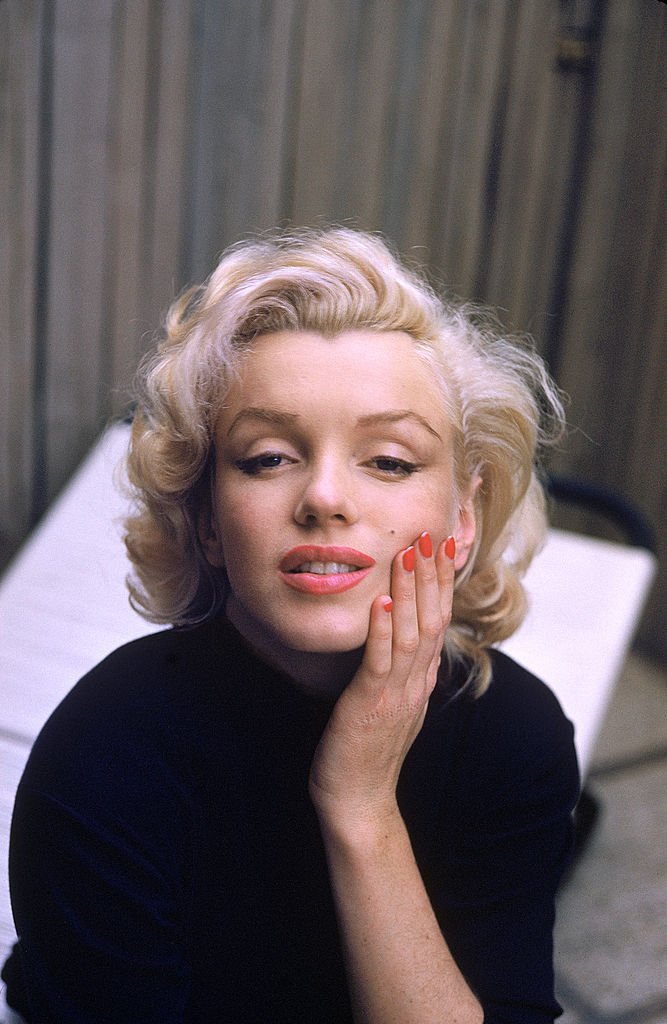 Allegedly, Monroe had many issues on set which cost the production team a lot of time, which ultimately translates to a lot of money. This infuriated Curtis who also made several negative public statements about kissing Monroe. Years later, he released a memoir, The Making of Some Like It Hot, where he detailed his love affair with the starlet.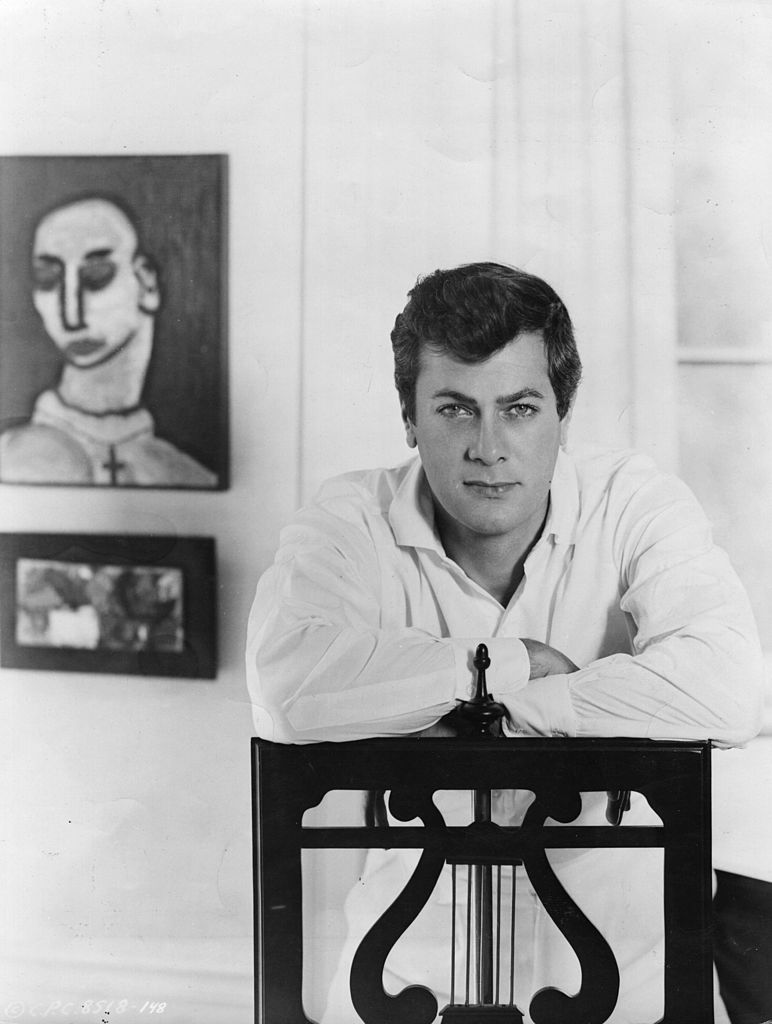 ---
#14 JULIA ROBERTS AND NICK NOLTE
The filming of I Love Trouble (1994) stirred up a lot of issues between Julia Roberts and Nick Nolte. The tension was so bad, the director Charles Shyer reportedly filmed several scenes separately in order to keep the quarreling to a minimum. While the film was about two rivals who eventually fall in love, their on-screen chemistry was never believable.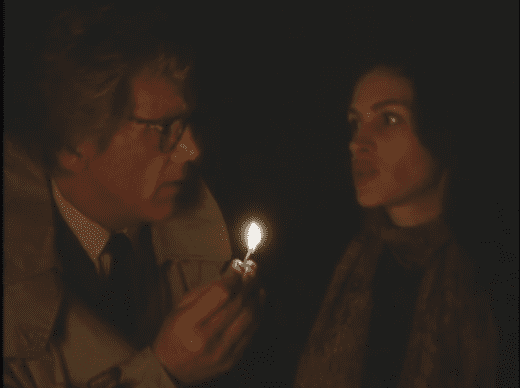 Roberts shared in a 1993 interview with the New York Times that while Nolte is sometimes "completely charming and very nice," she continued, "he's also completely disgusting." He responded to her statement, "It's not nice to call someone 'disgusting.' But she's not a nice person. Everyone knows that." Ouch!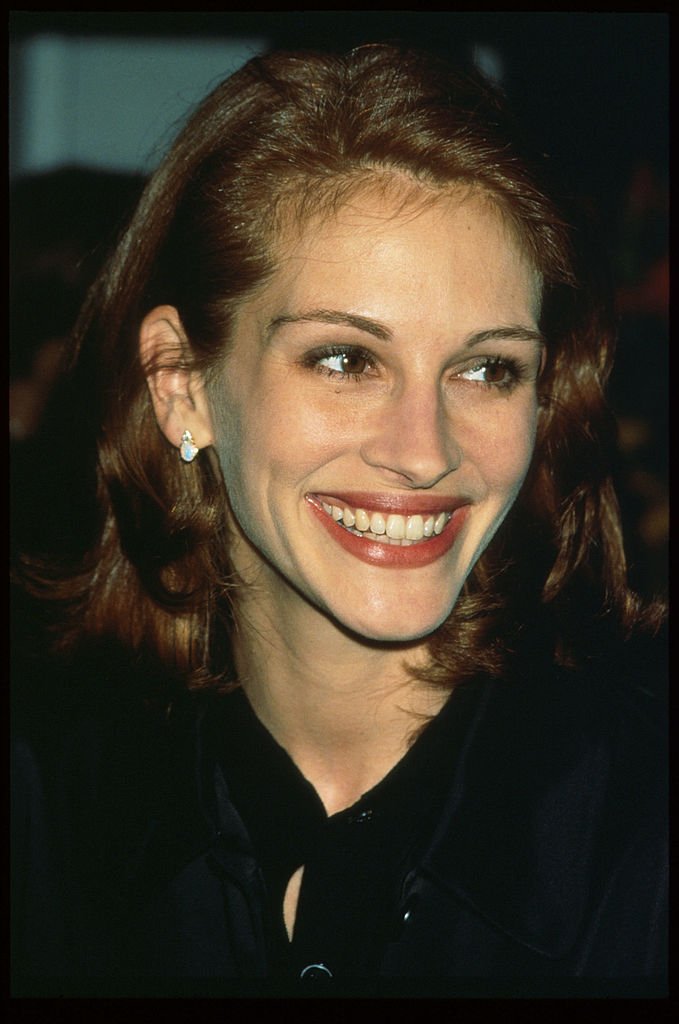 ---
#13 RICHARD GERE AND SYLVESTER STALLONE
This feud all started during the filming of the 1974 drama The Lord of Flatbush. If you've seen the coming-of-age film, you know that Perry King was eventually cast as the lead, but Richard Gere was originally hired to portray Chico Tyrell. Finally, in 2006, Stallone explained their issues during a Q&A session with Ain't It Cool News.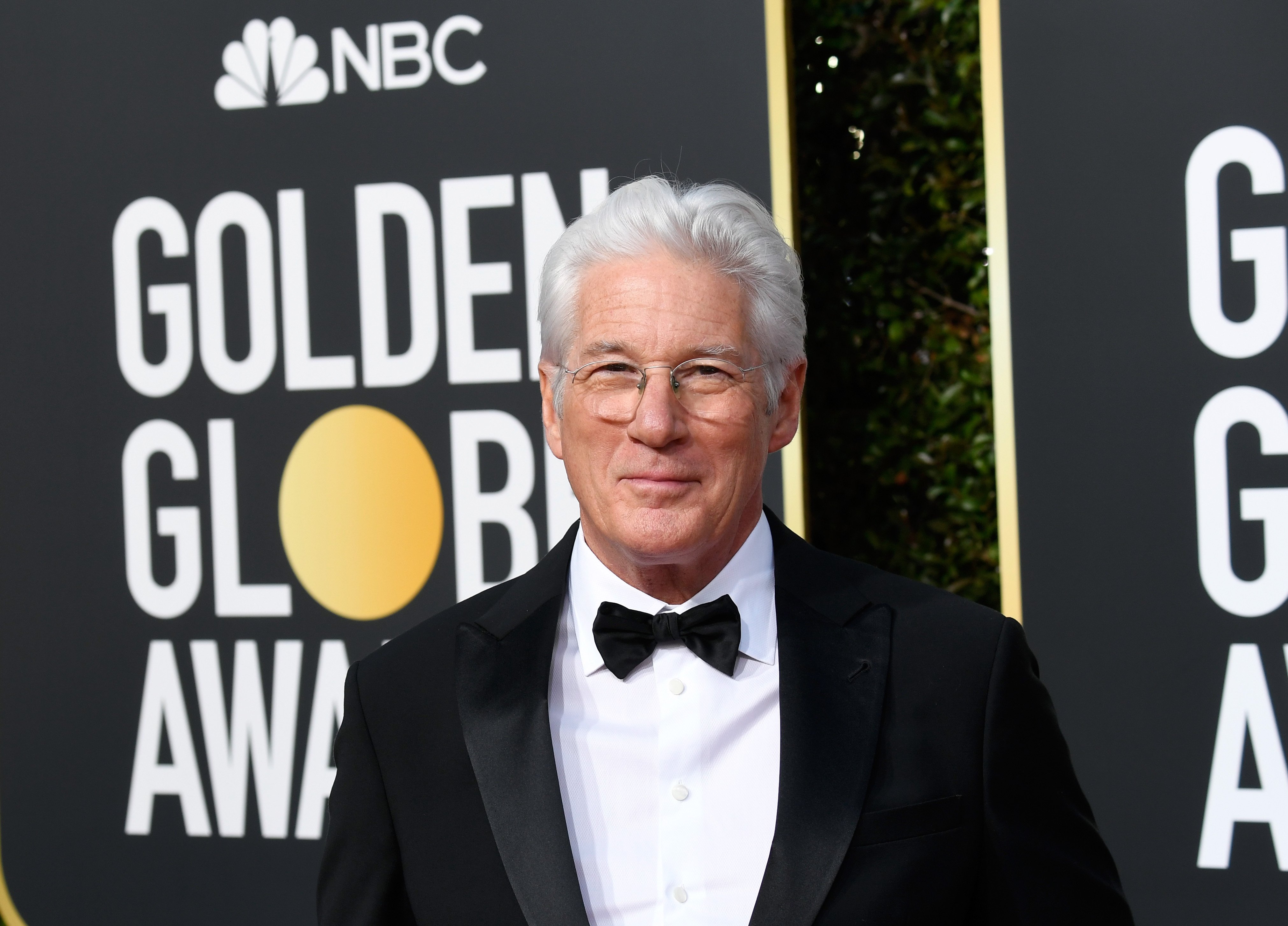 "The director had to make a choice: one of us had to go, one of us had to stay. Richard was given his walking papers and to this day seriously dislikes me. He even thinks I'm the individual responsible for the gerbil rumor. Not true... but that's the rumor."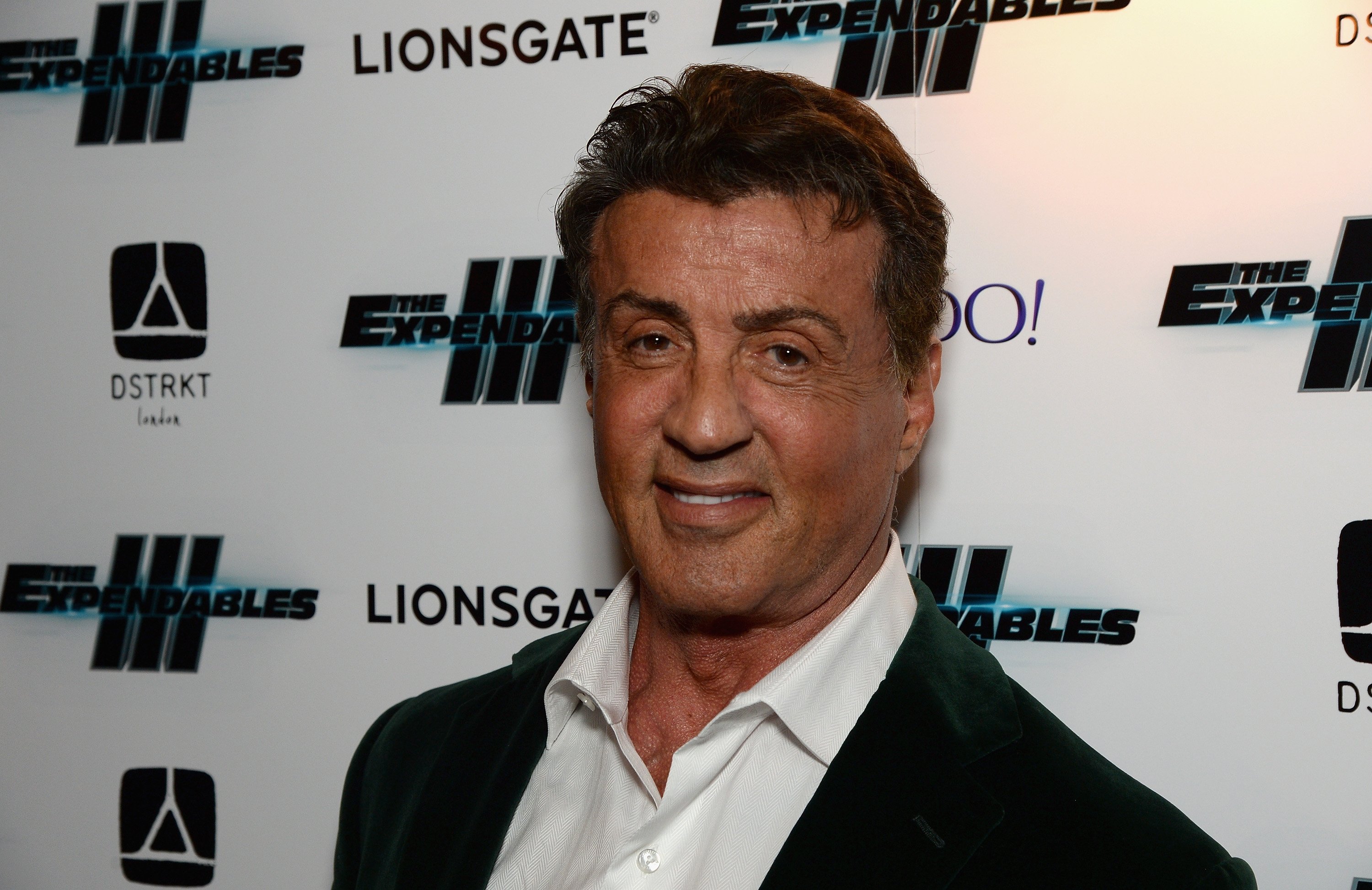 ---
#12 BETTE DAVIS AND JOAN CRAWFORD
This Hollywood feud is so classic, there is a whole FX series dedicated to it! Ryan Murphy's Feud: Bette and Joan stars Jessica Lange as Joan Crawford and Susan Sarandon as Bette Davis to show the tragedy behind the age-old fight between these two talented actresses. It all started back in the 1930s...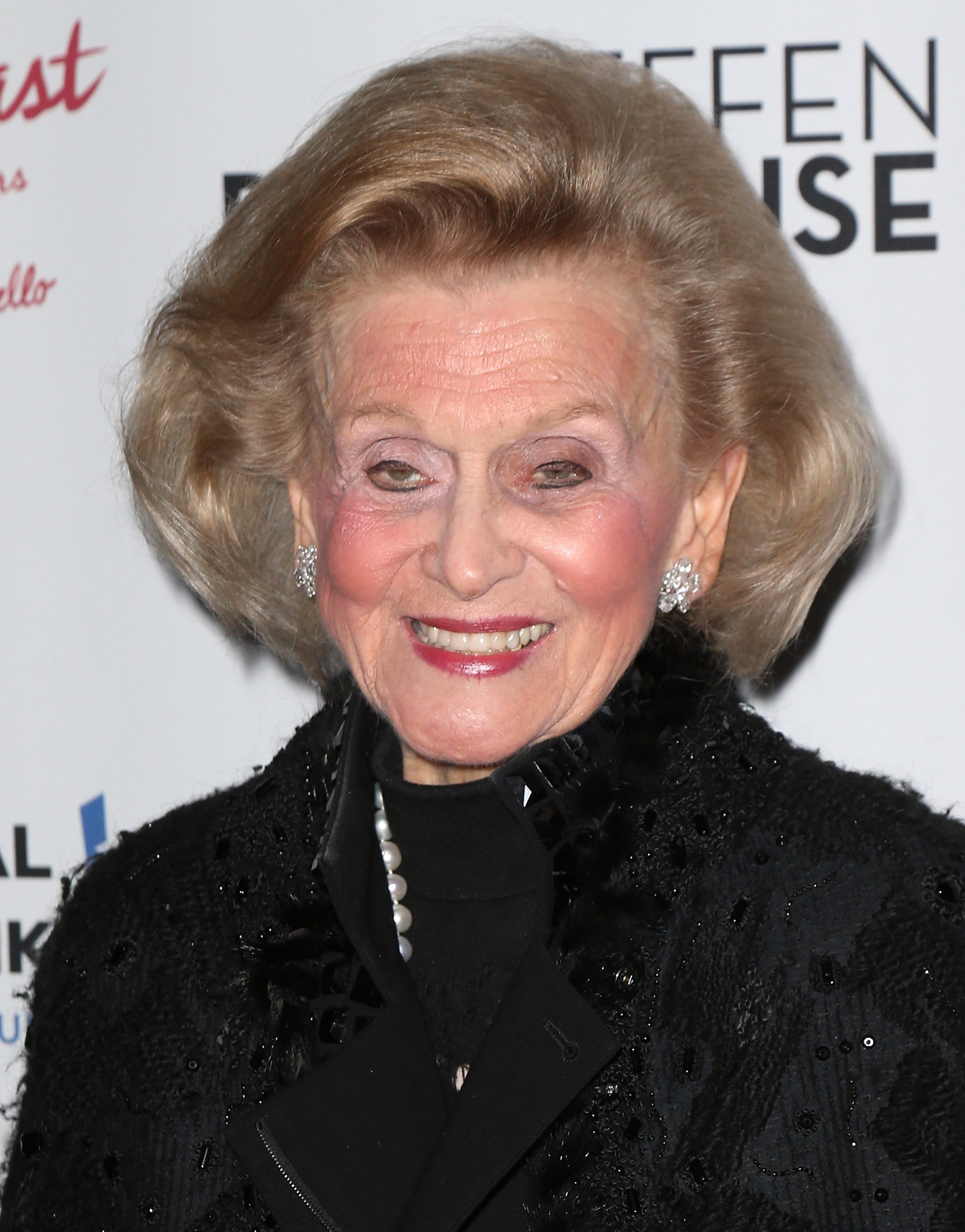 Bette Davis starred in the 1935 film Dangerous alongside Franchot Tone. After production for the movie wrapped up, Crawford married Tone and Davis was very public about her disdain for the fellow actress. Both actresses were cast as opposing sisters but only Davis was nominated for an Oscar which just fueled their rivalry.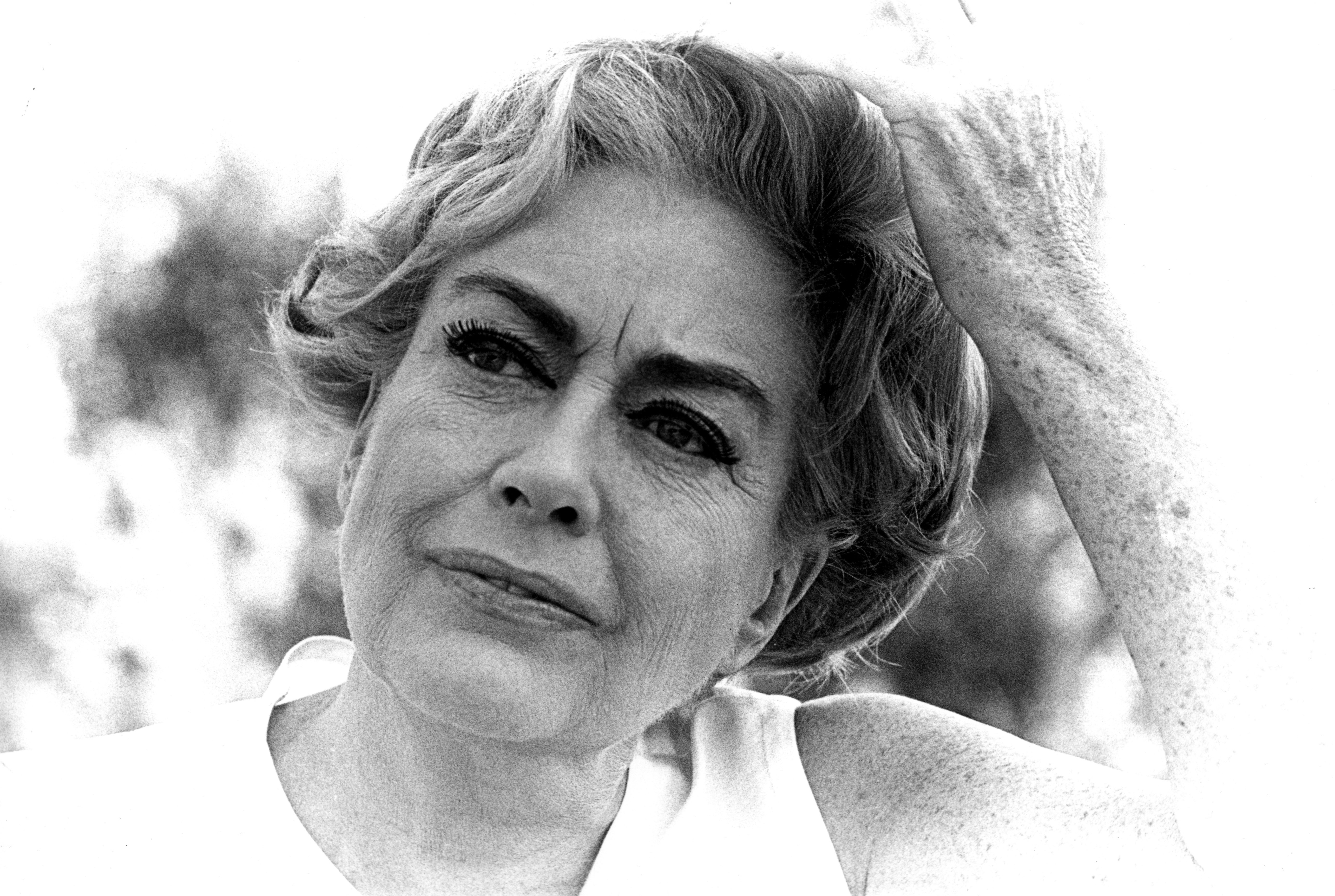 ---
#11 JIM CARREY AND TOMMY LEE JONES
According to Batman Forever director Joel Schumacher, Tommy Lee Jones, who portrayed Two-Face, had an attitude while filming. He shared in a 1996 interview with Entertainment Weekly, "Jim Carrey was a gentleman, and Tommy Lee was threatened by him. I'm tired of defending overpaid, over-privileged actors."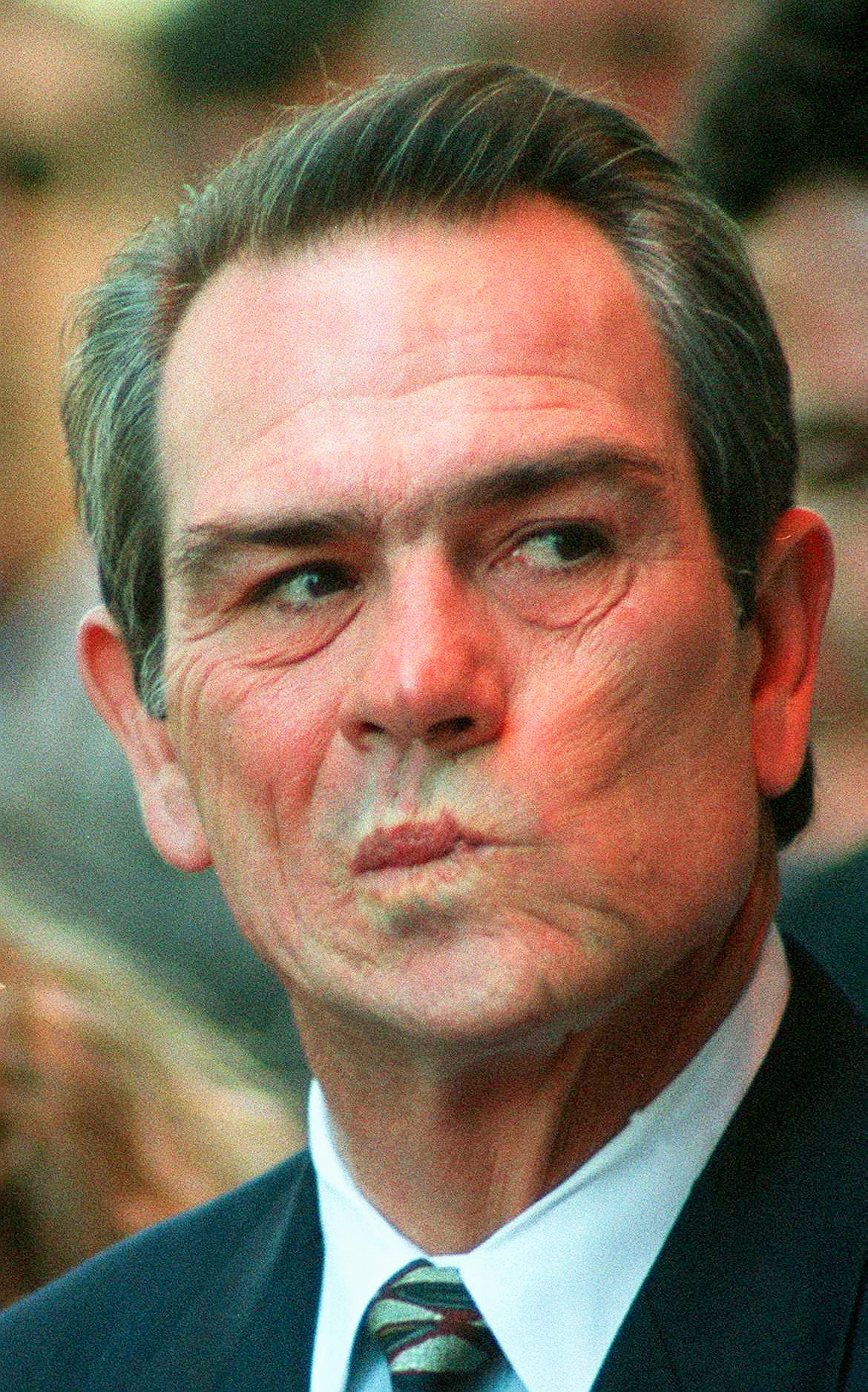 Carrey told Howard Stern about his experience seeing Jones at a restaurant and decided to introduce himself before filming started: "He got up, kind of shaking, and hugged me and said, 'I hate you. I really don't like you," he continued, "And I was like, 'Wow. What's going on man?' And he said, 'I cannot sanction your buffoonery.'"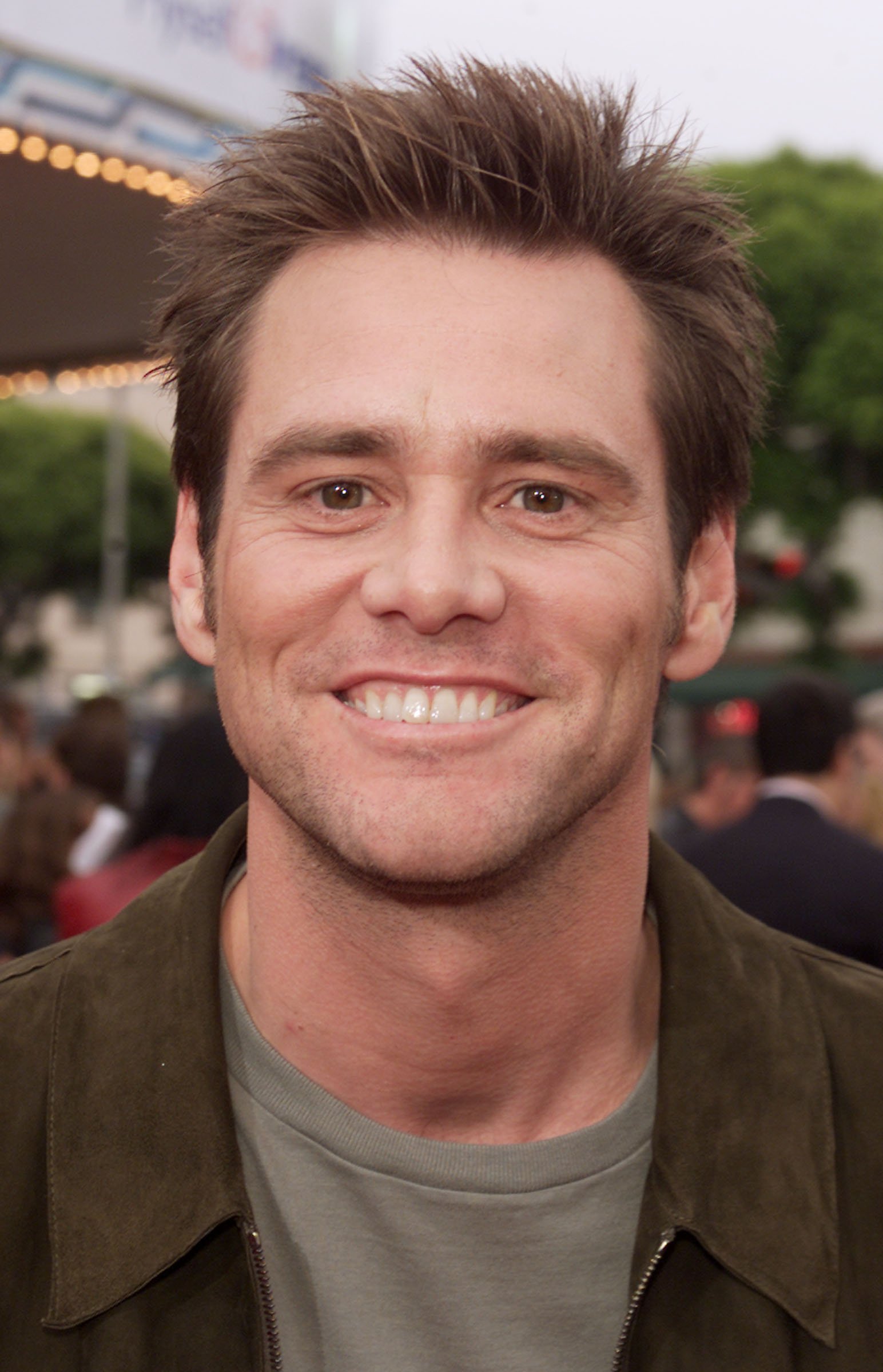 ---
#10 KEVIN SMITH AND BRUCE WILLIS
Bruce Willis and Kevin Smith had no issues while filming Live Free or Die Hard, but they eventually butt heads during the production of Cop Out (2010). Willis starred in the police comedy while Smith took the director's seat. Smith was so excited to work with Willis, he actually took an 84% pay cut. So what happened?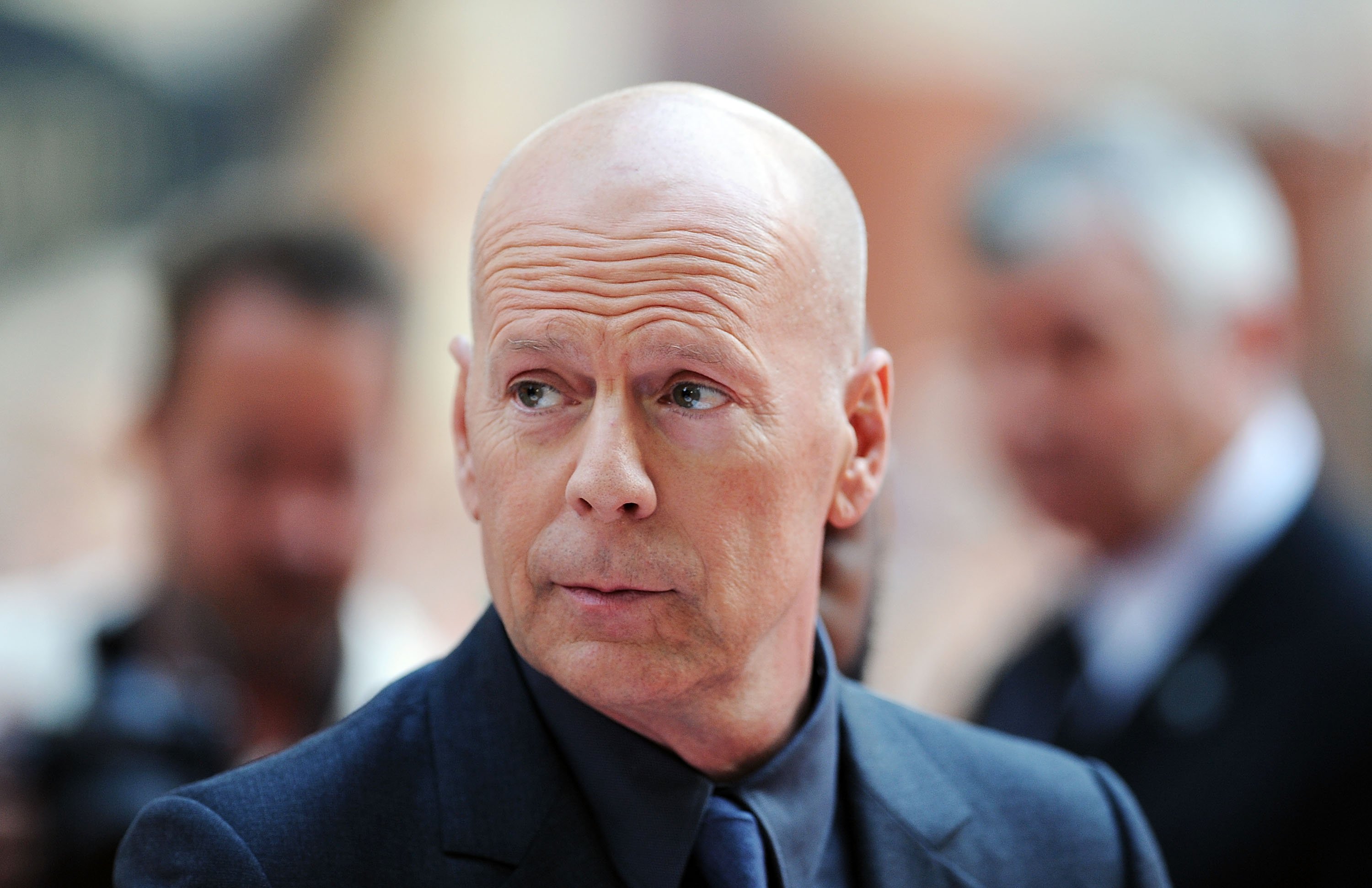 While Smith joined Cop Out for Willis, he only stayed for his co-star Tracy Morgan. Morgan helped him get through the film's production, which Smith said was a "soul-crushing". In his 2012 memoir, Smith described Willis as the "unhappiest", "most bitter," and "meanest" actor he had ever worked with and used some other choice words.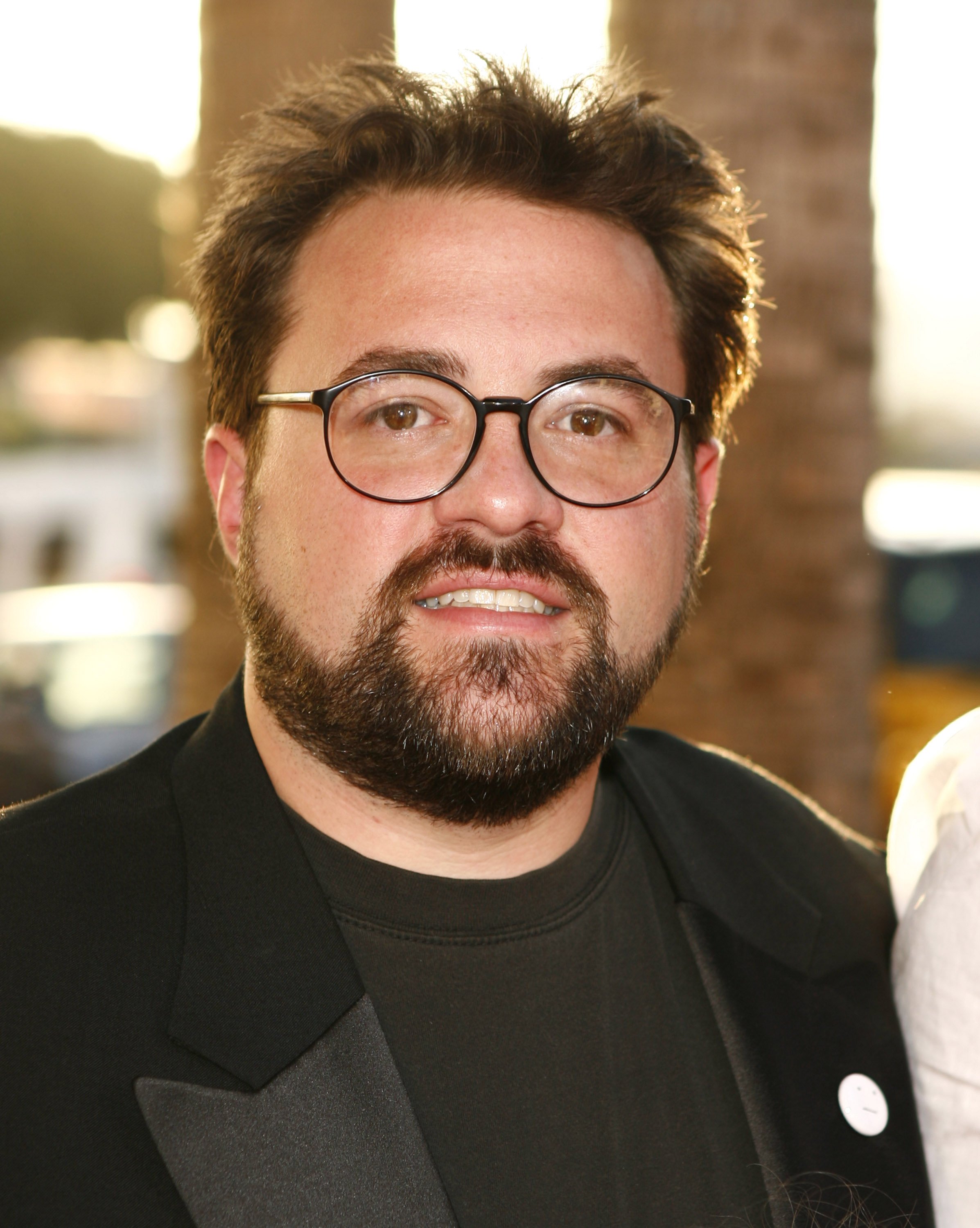 ---
#9 JULIANNA MARGULIES & ARCHIE PANJABI
In the first couple of seasons of The Good Wife, characters Alicia Florrick and Kalinda Sharma were close friends. The onscreen friendship eventually ended once Alicia discovered that Kalinda had some intimate moments with Peter Florrick. While the feud eventually fizzled, many viewers noticed that by season 4, the two actresses rarely shared a scene together.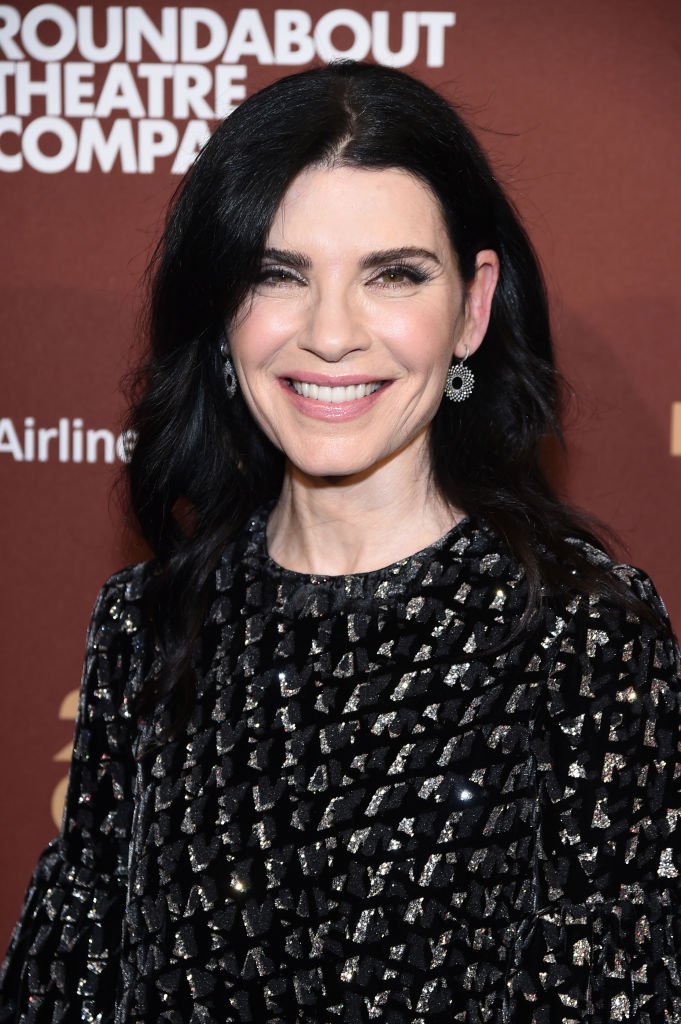 For the season 6 finale, it was discovered that the actresses filmed separately and they blended the shots together. Margulies said the decision to use CGI was due to Panjabi's filming schedule with The Fall series but in response, Panjabi tweeted "@TheFallTV was not even in production at that time and I was in New York ready to film the scene!"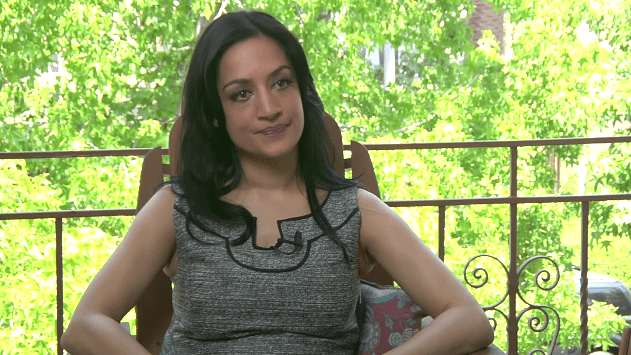 ---
#8 WILL SMITH AND JANET HUBERT
After three seasons of The Fresh Prince of Bel-Air, viewers immediately noticed that Aunt Viv was played by a completely different actress. She left after Smith refused to help castmates with salary negotiations. "[We thought] your influence would help us greatly [as] they did on Friends," Hubert said in a YouTube video.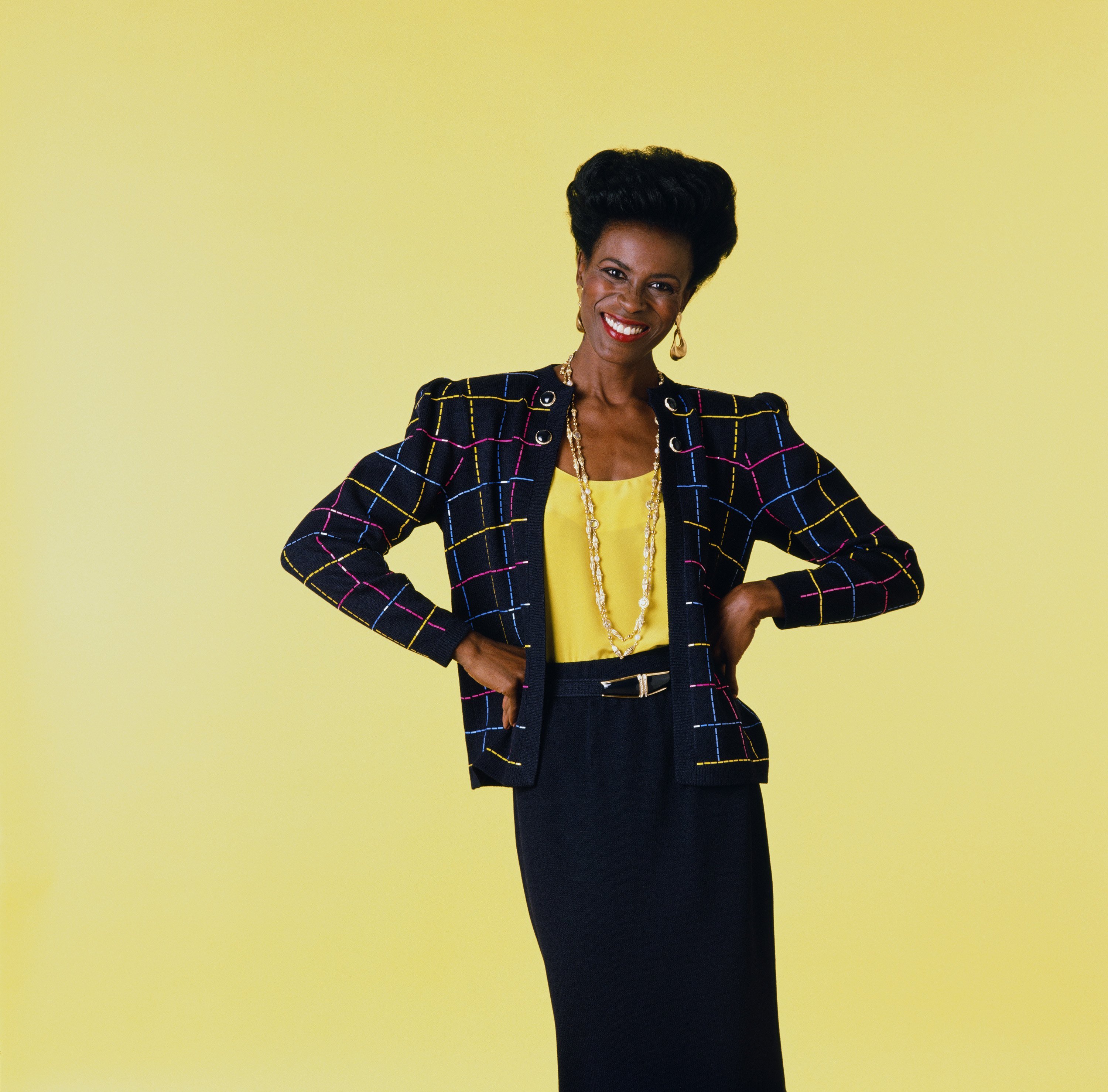 A year after Hubert left the show, Smith made some remarks about their difficulties with each other. "I can say straight up that Janet Hubert wanted the show to be The Aunt Viv of Bel-Air Show, because I know she is going to dog me in the press," the actor said in a radio interview.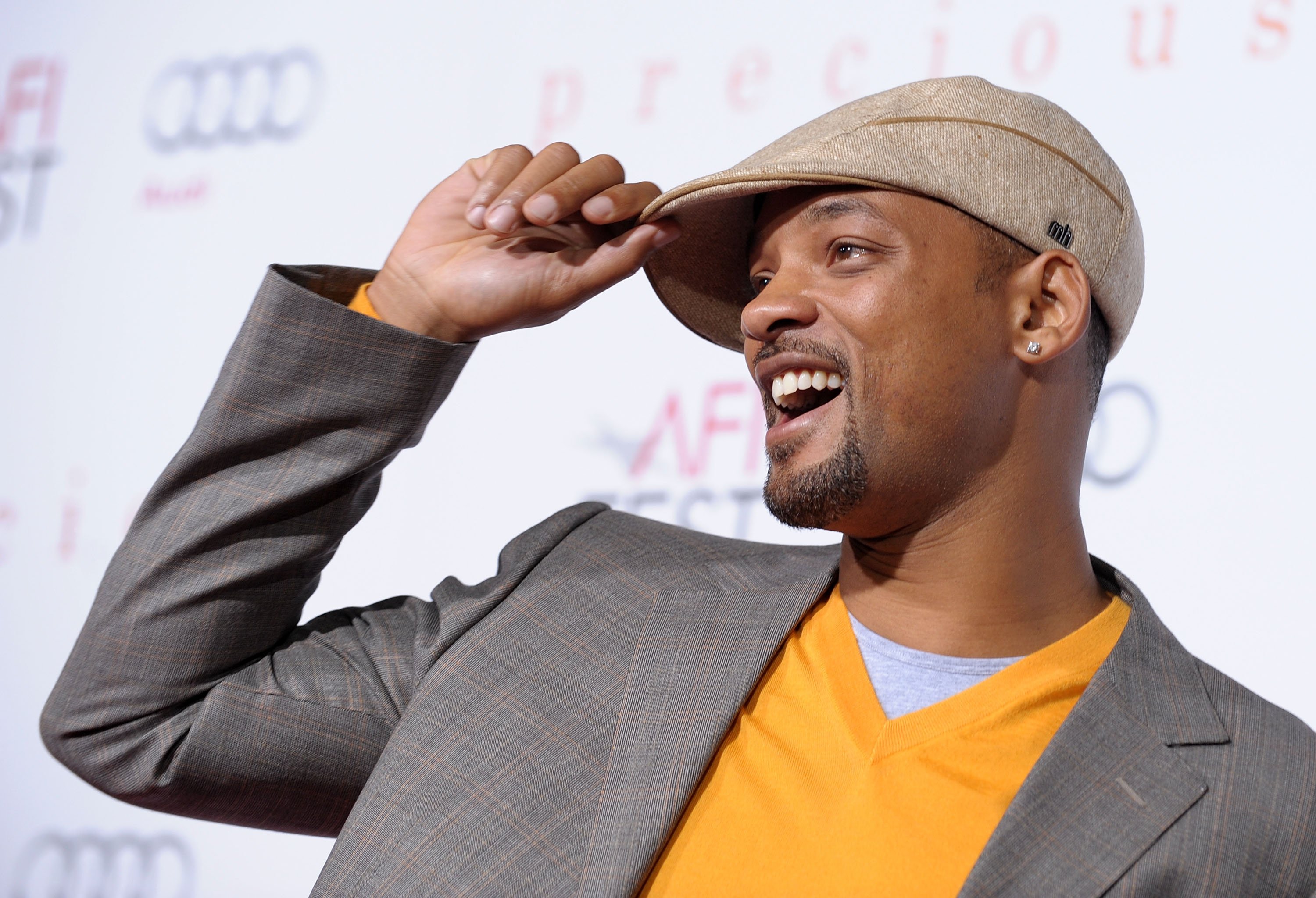 ---
#7 JAMES FRANCO AND TYRESE GIBSON
Sometimes method acting can get a little bit too far, and such was the case for James Franco, according to Tyrese Gibson. Both Franco and Gibson starred in Annapolis (2006), the military drama film about a boxing tournament between recruits and officers in the U.S. Naval Academy. Unfortunately, there wasn't a lot of camaraderie between the two co-stars.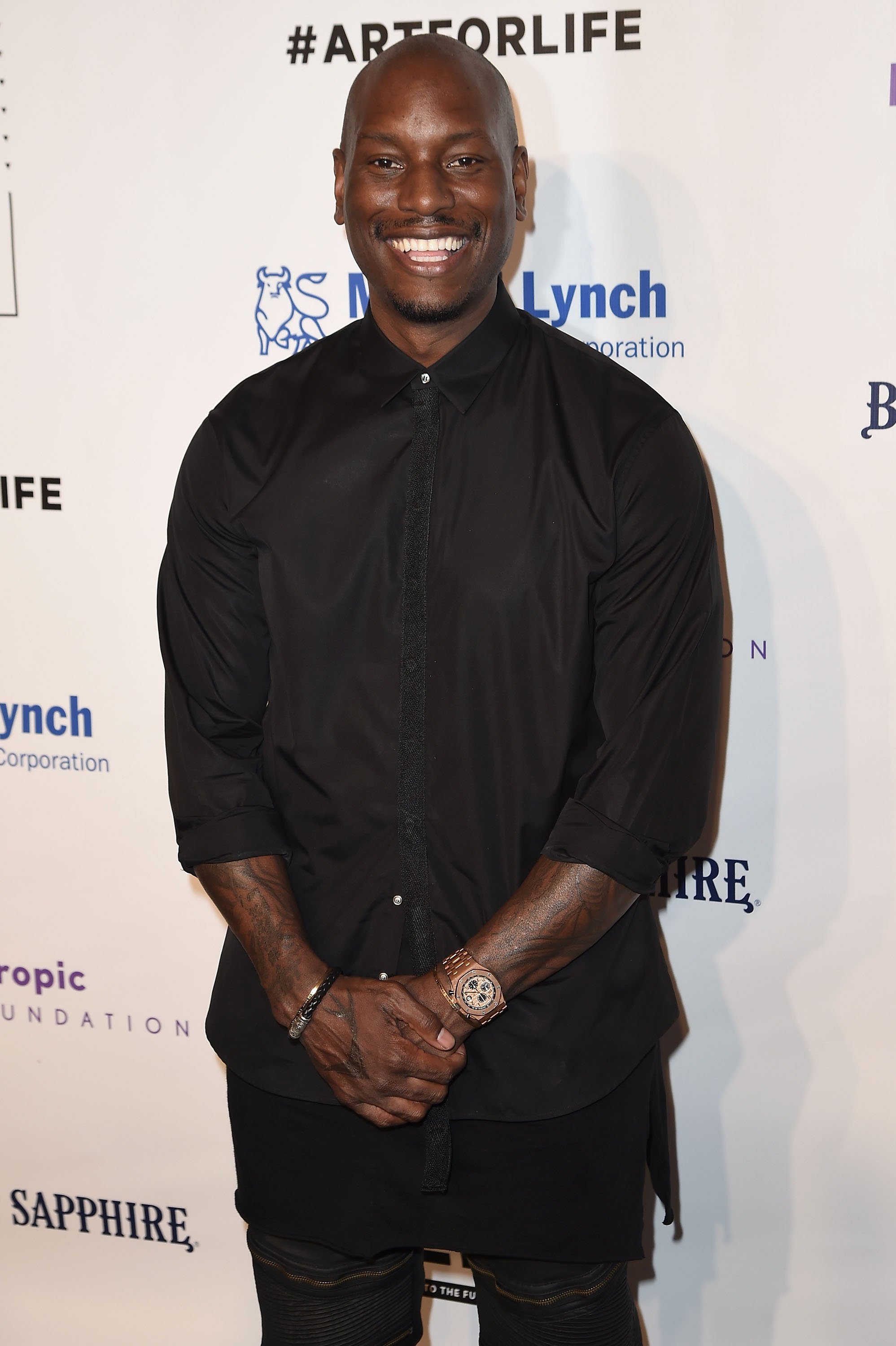 During rehearsals, Gibson recalled to Elle, Franco wasn't holding back any punches. "The dude was full-on hitting me," he continued, "I was always like, 'James, lighten up, man. We're just practicing.' He never lightened up." In a GQ issue, Franco admitted he "was probably a jerk," but Gibson still felt like the blows were personal.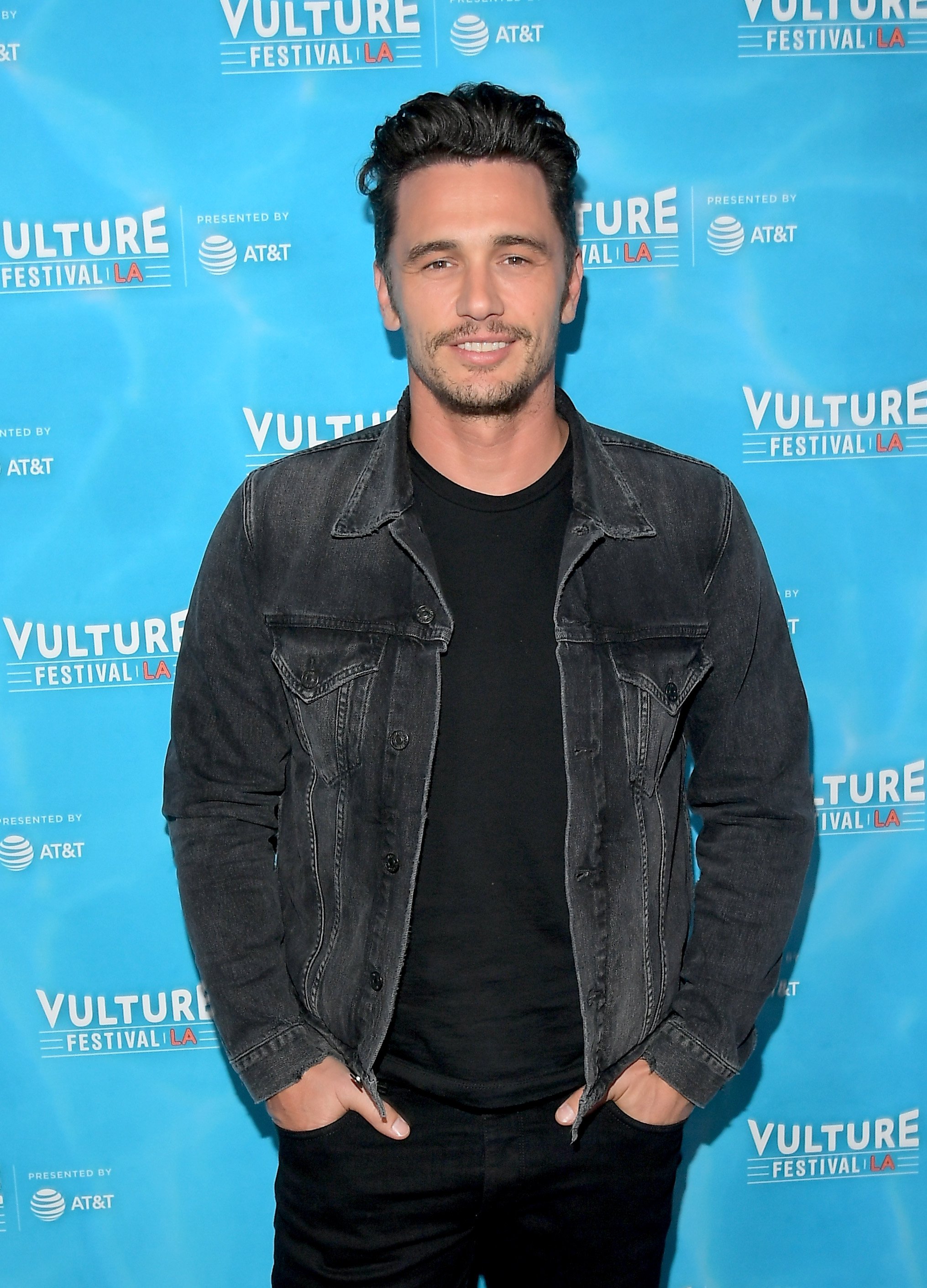 ---
#6 SHANNEN DOHERTY AND BEVERLY HILLS, 90210
Beverly Hills 90210 was packed with teen drama but there was a huge feud going on behind-the-scenes between Shannen Doherty and several cast members. In 2015, Tori Spelling admitted that she convinced producer Aaron Spelling (her father) to fire Doherty. Spelling admitted that there was also a physical altercation between Doherty and Jennie Garth.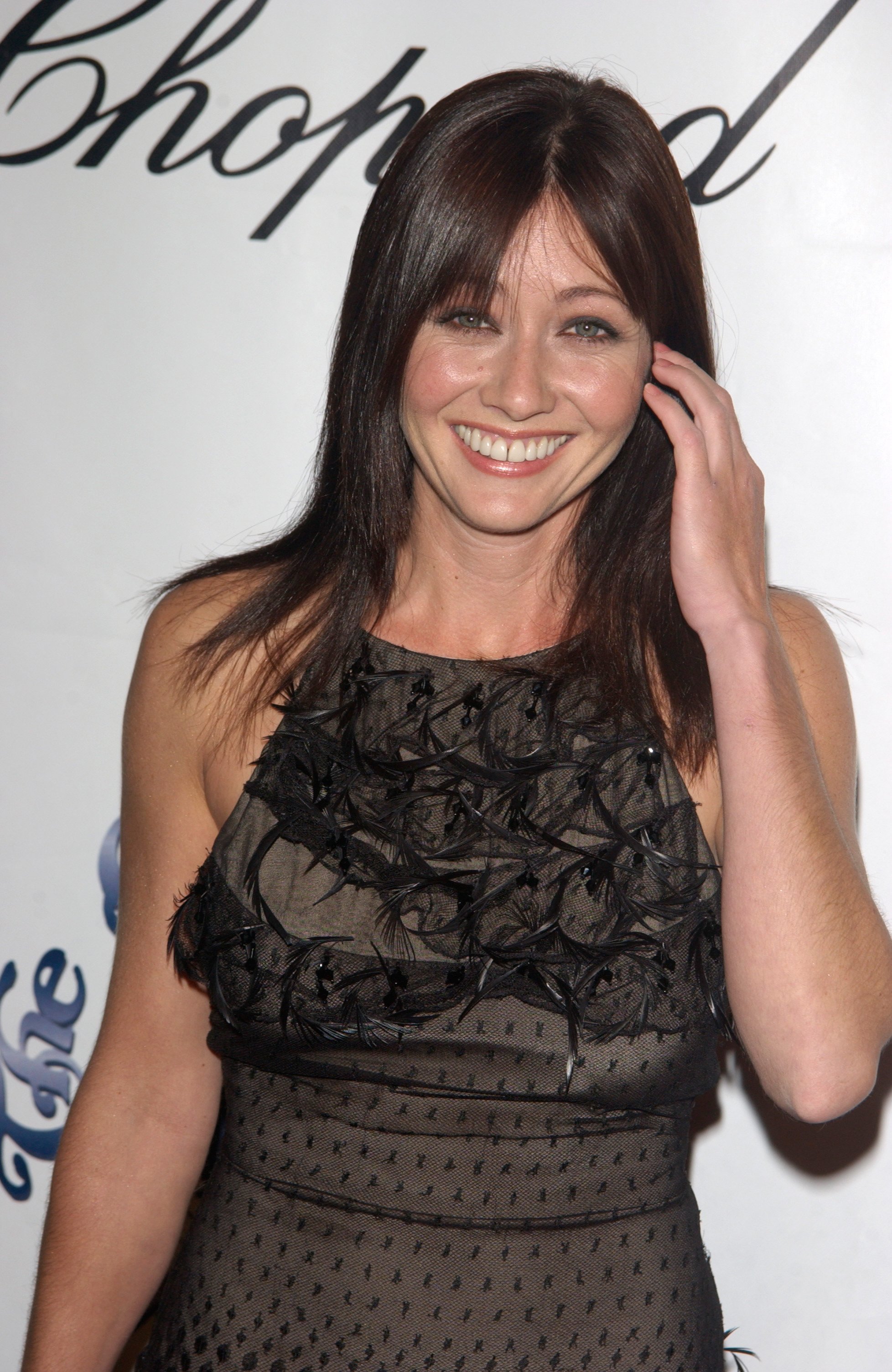 Spelling recalled, "I could hear the door fly open and everyone screaming and crying," she continued with tears, "I felt like I was a part of something, a movement, that cost someone their livelihood." She then said, "Was she a horrible person? No. She was one of the best friends I ever had."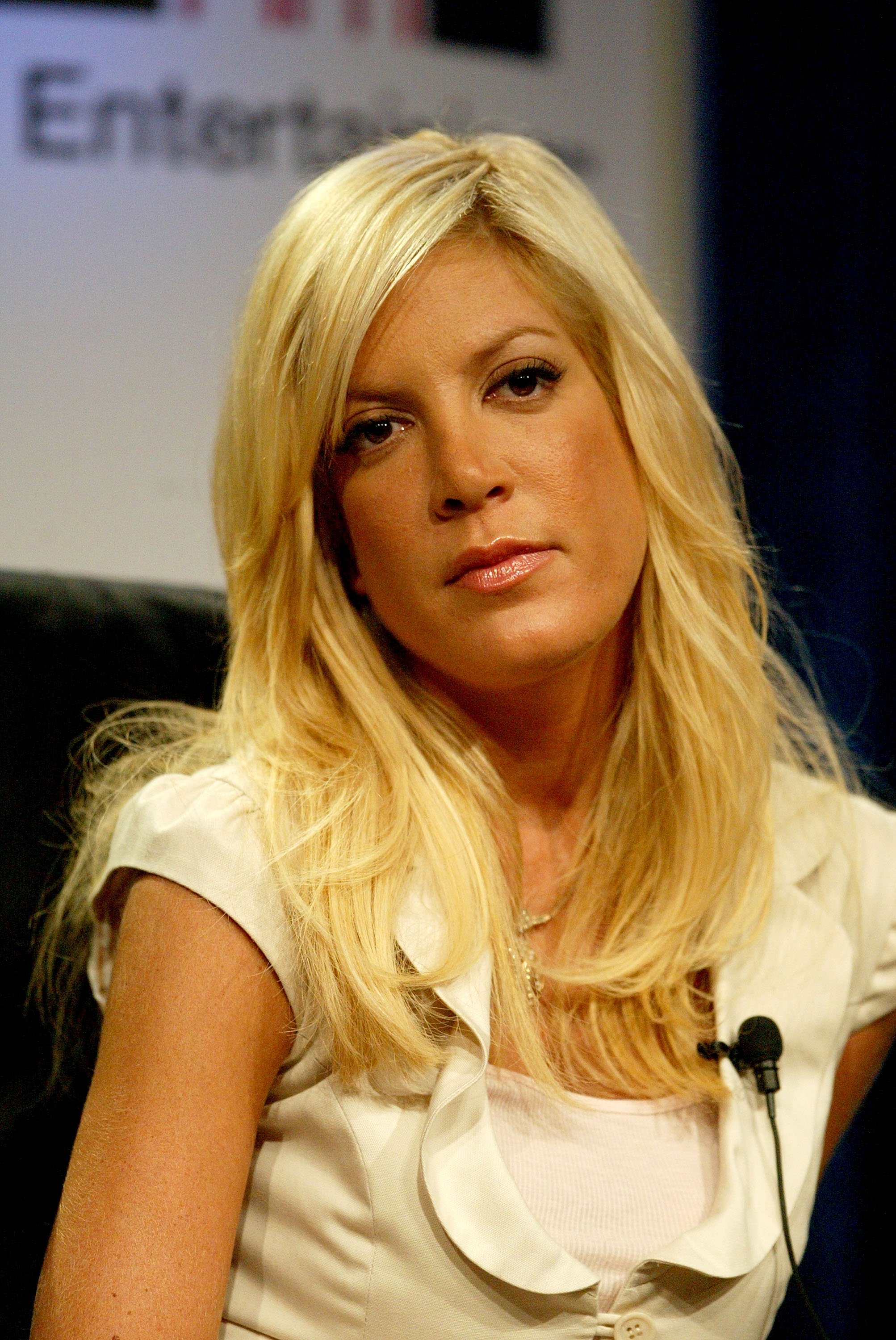 ---
#5 ROBERT DOWNEY JR. AND TERRENCE HOWARD
In 2013, the tension was high after the first installment of Iron Man. Terrence Howard shared on Watch What Happens Live that the studio signed him on to do three movies, but after the success of the first film, they told him that they would pay him "one-eighth" of his agreed contract.