Jude Law: The Stars' Journey To True Love
Jude Law rose to fame through his roles in projects such as The Talented Mr. Ripley and The New Pope. Through out his career, his love life has been highly publicized. Most recently, we know the actor welcomed his 6th child with his new wife Phillipa Coan. So, let's hop into the charming actors' romantic history to find out more.
---
HIS FIRST MARRIAGE WITH SADIE FROST
In 1992, before Law's explosive rise to fame, he met his first wife actress Sadie Frost on the set of the movie Shopping. The two fell deeply in love but Frost was married Spandau Ballet star, Gary Kemp. Ultimately, the then 25-year-old actress walked out of her 9-year marriage to be with 19-year-old Jude Law.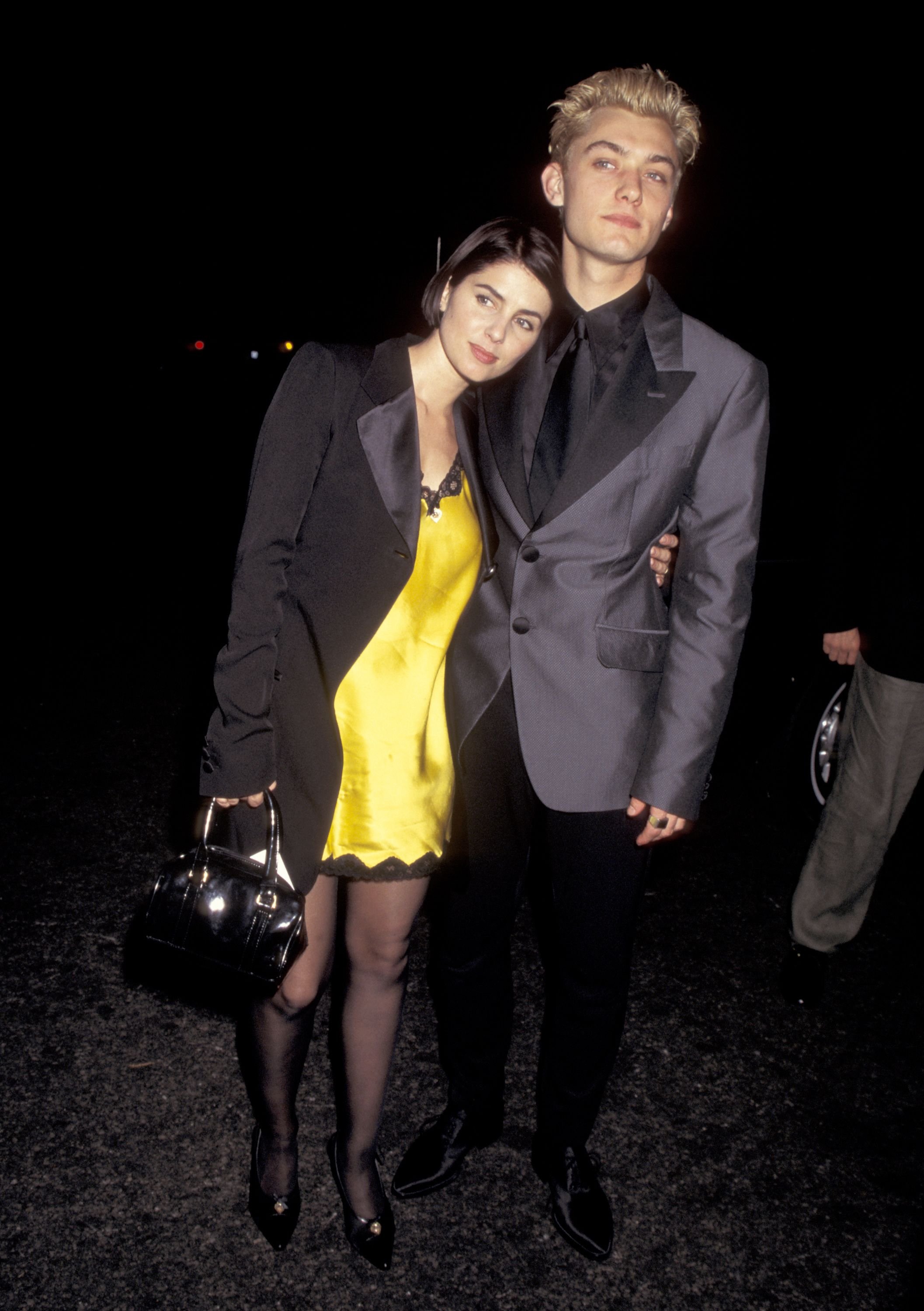 ---
"The force of the love I felt for Jude and his intense ambition made me feel out of control," Frost confessed in her 2010 autobiography, Crazy Days. However, things took a turn for the worst when Law's rising career forced them into a long-distance marriage.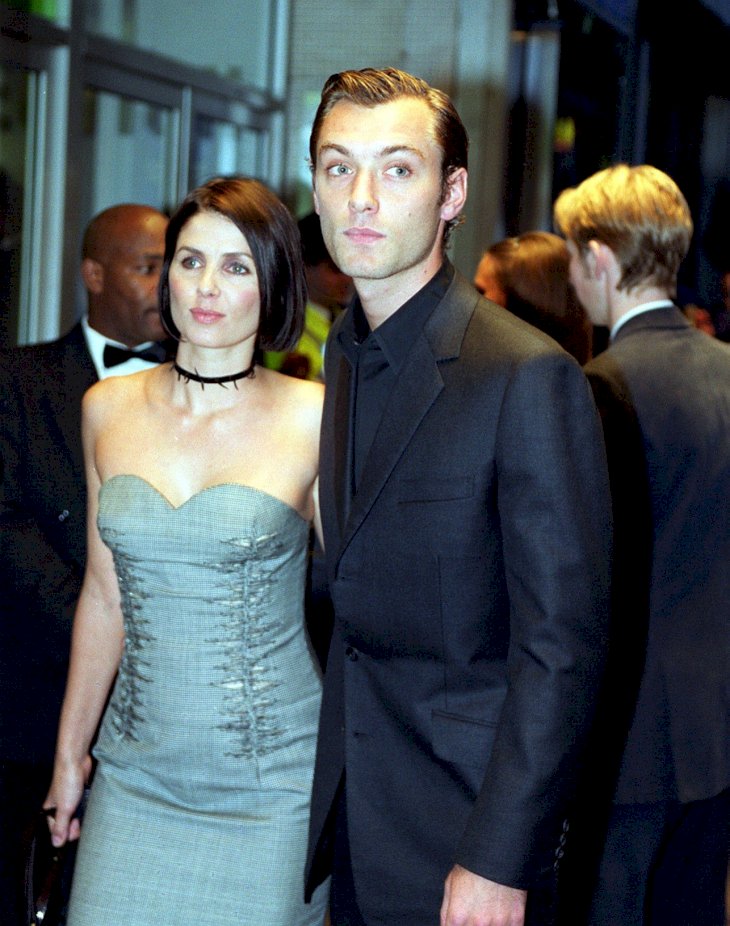 ---
THE BEGINNING OF THE END 
In 1996, after the birth of their son Rafferty, she fell into depression as Law became busier. One year later, the couple decided they wanted to level up their commitment and they got married under strain, "The more in demand Jude was [in his] professional [life], the more of a drama queen I became," she wrote.
---
THEY DRIFTED APART 
The couple relocated to the US when Law landed more films and Sadie became pregnant with their second child Iris. But her unhappiness became intense, "Jude tried to understand, but the more we had to socialize at grand dinner parties in Hollywood, the more I felt my self-esteem slipping away," she said.
---
In 2002, the pair welcomed their last child together Rudy but unfortunately, it was the beginning of the end. Law and Frost had grown apart and they were forced to face the truth - the marriage was over. Sadie filed for divorce in August of 2003.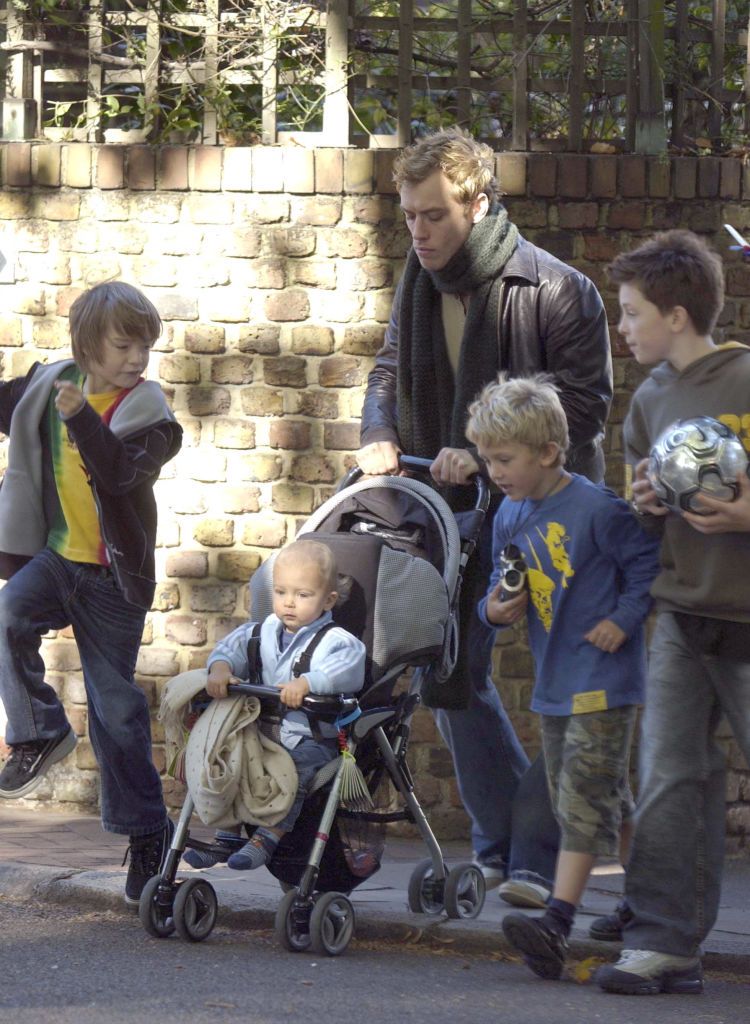 ---
HIS ENGAGEMENT WITH SIENNA MILLER 
One of Hollywood's favorite couples, the pair met on the set of the hit film Alfie in 2003 during his divorce from Sadie. It's unknown whether things got romantic before the divorce but by Christmas of 2004, Miller and Law were engaged. However, the blissful moment was ruined by Law, who was infamously caught cheating with his children's nanny. 
---
The story became tabloid gold and Law released a statement expressing his guilt and apologies: "I want to publicly apologize to Sienna and our respective families for the pain that I have caused. There is no defense for my actions which I sincerely regret and I ask that you respect our privacy at this very difficult time," he said at the time.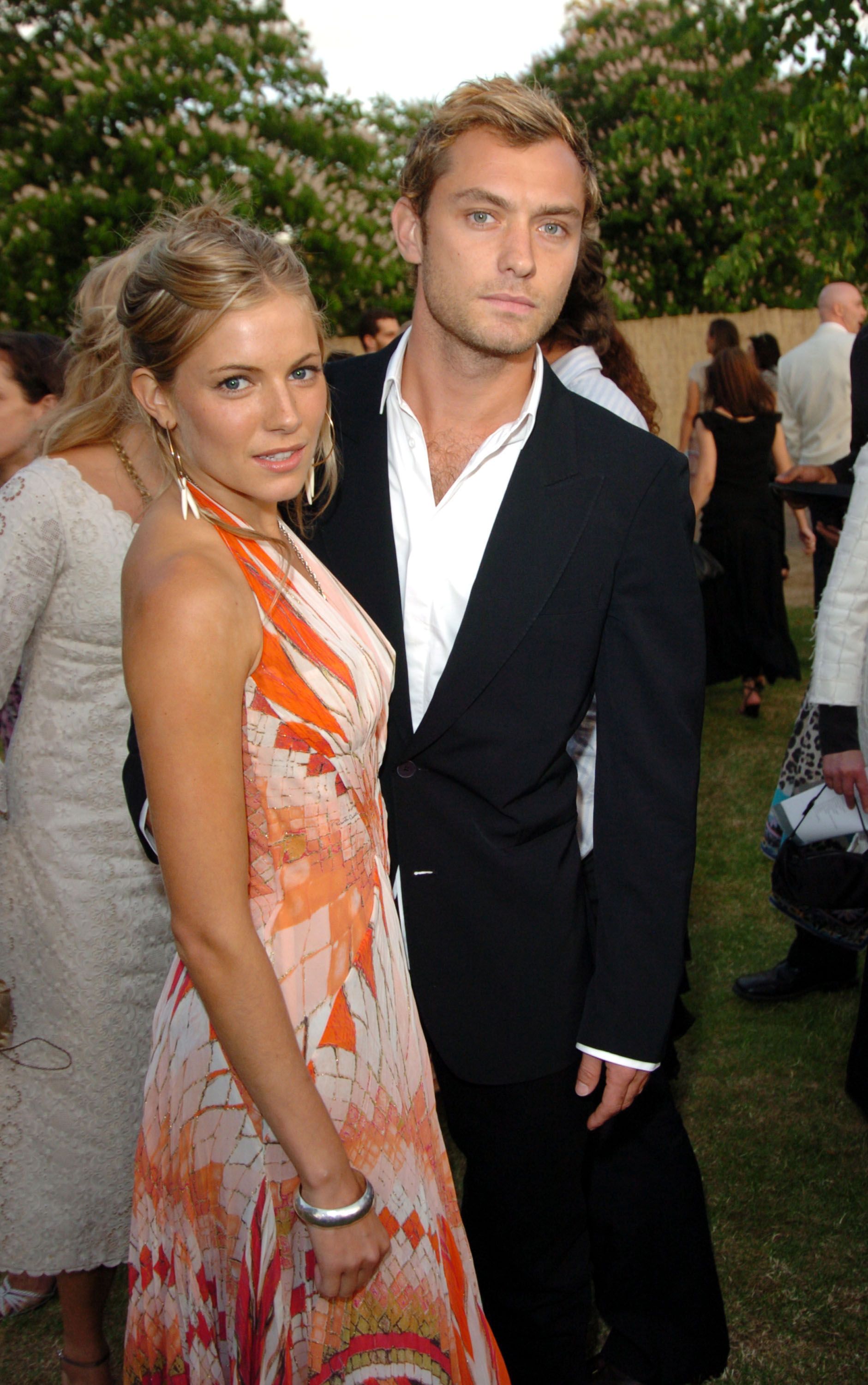 ---
THE 'IT' COUPLE'S SPLIT 
The couple split in 2005 but the duo reconciled during the year of 2009. The couple made their relationship official public again when they appeared at the 2010 Met Gala together. However, the reconciliation was short-lived as they called it quits early during the following year.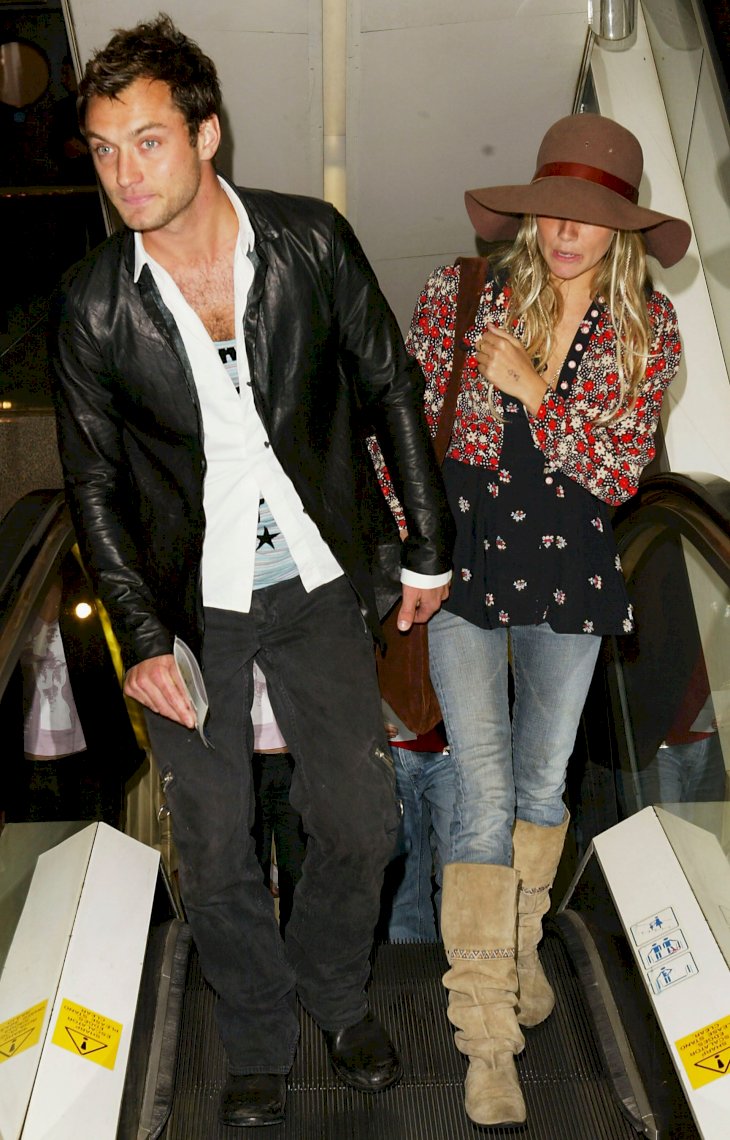 ---
In a 2016 interview with Porter magazine, the actress revealed how she feels about Law: "I care about him enormously," Miller admitted. "We don't see each other that much, " the actress added. How sad that their tale should turn out like this.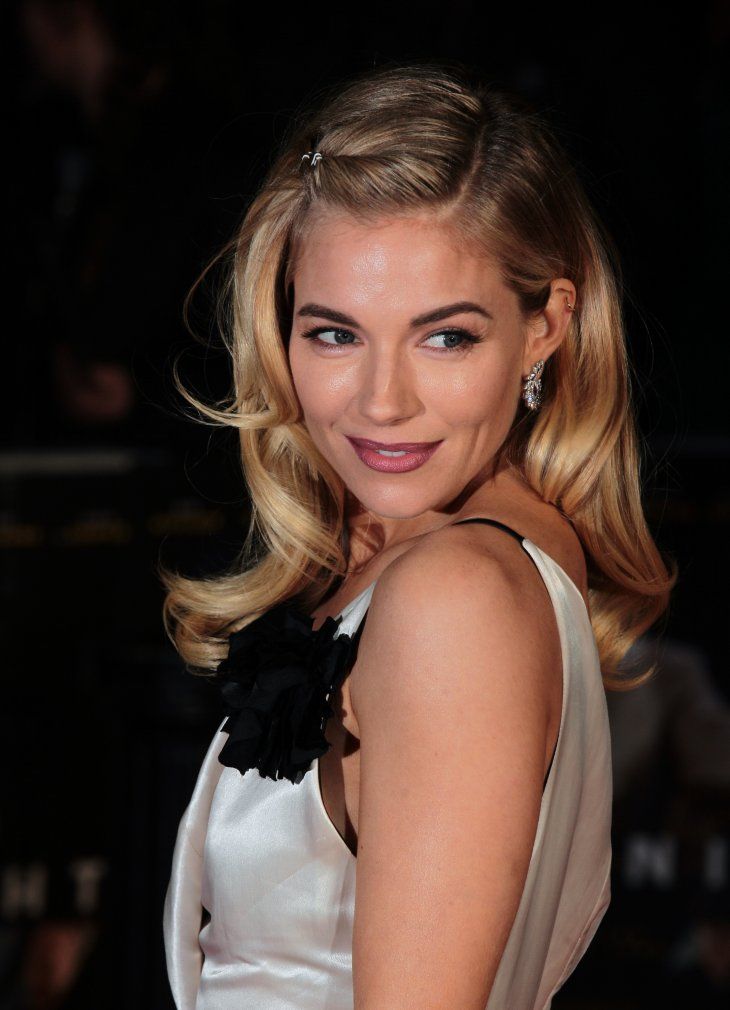 ---
ROMANCE WITH SAMANTHA BURKE 
Jude and Samantha Burke had a brief fling in 2008. The two met while he was filming Sherlock Holmes in New York City. Burke worked as a waitress at Hooters at the time. Their short affair ended up with a pregnancy that she kept hidden from the actor.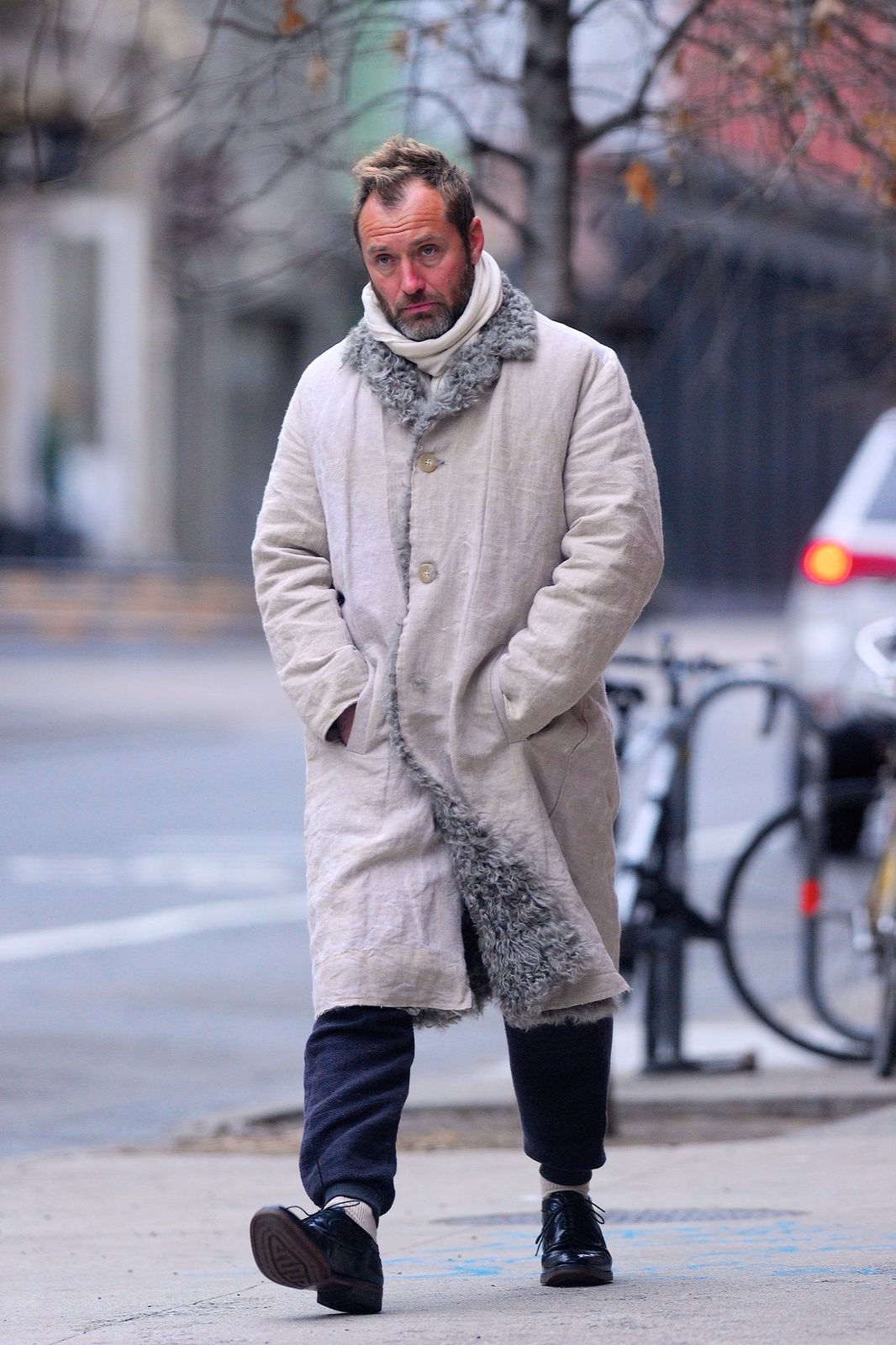 ---
Eventually, she divulged the news through the help of a lawyer who contacted Law. The actor demanded that they conduct a DNA test thereafter. The paternity revealed that Burke's baby was indeed a little Law. Soon after, the pair welcomed a daughter named Sophia and the parents agreed to a financial settlement of $6000 a month.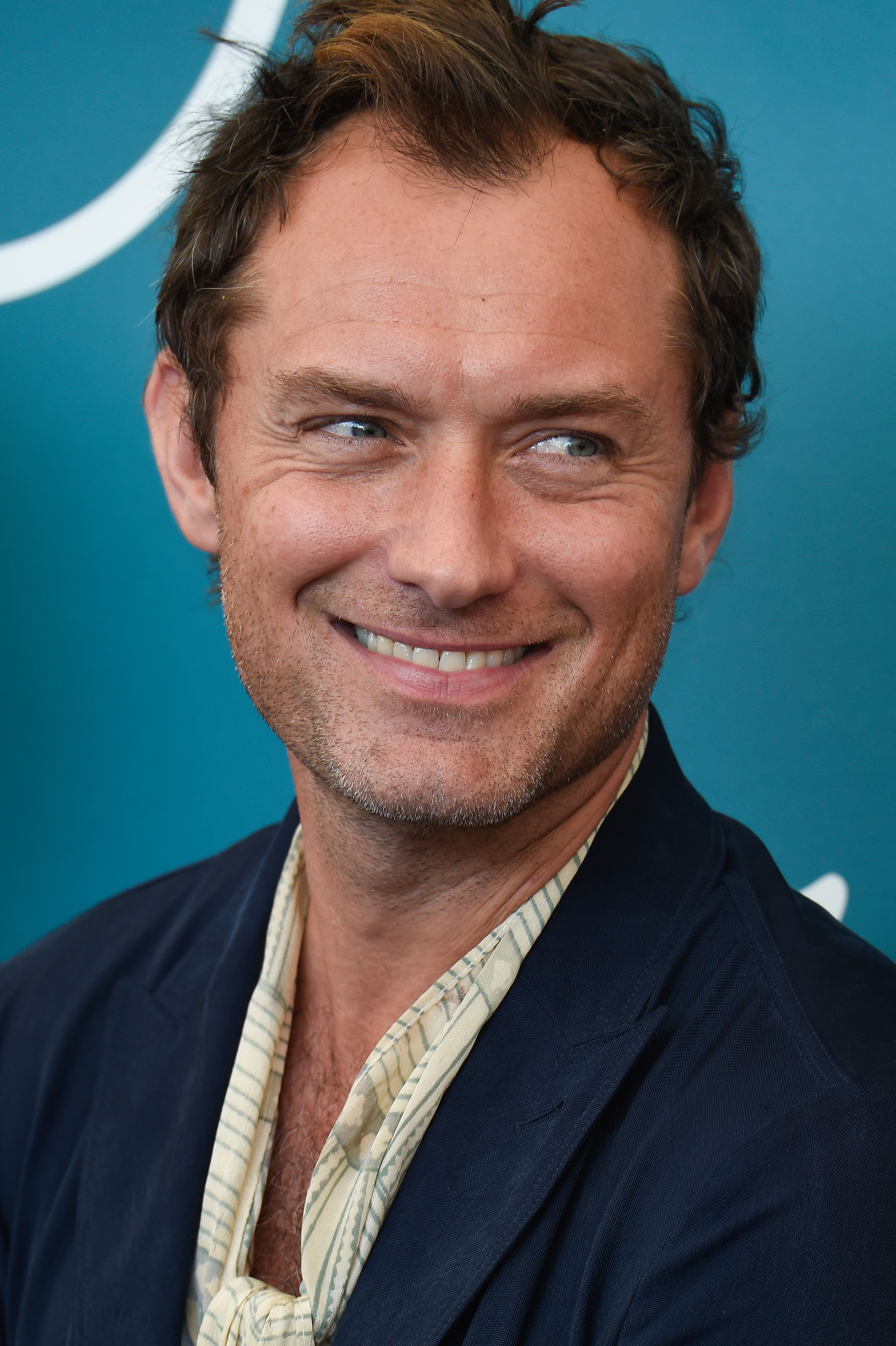 ---
WAS HE AN ABSENT FATHER? 
In 2016, reports claimed that the star only sees his daughter once a year. Reports also stated that mother and daughter lived in Florida and Law had never been there to visit, it would always be Sophia who traveled to England to spend time with her father.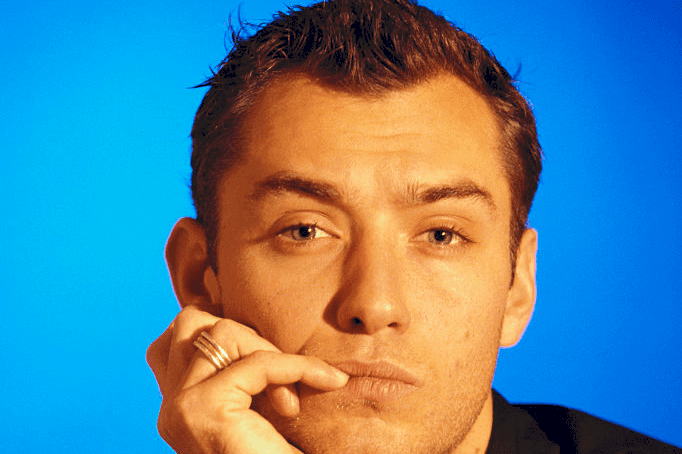 In an interview with Star magazine, a close friend of Burke's shared:
"She is beautiful and bright, an absolute angel with a sweet nature. I know Jude would be so proud of all those qualities if he could just make the time to see his daughter more often. Sophia would love that so much!"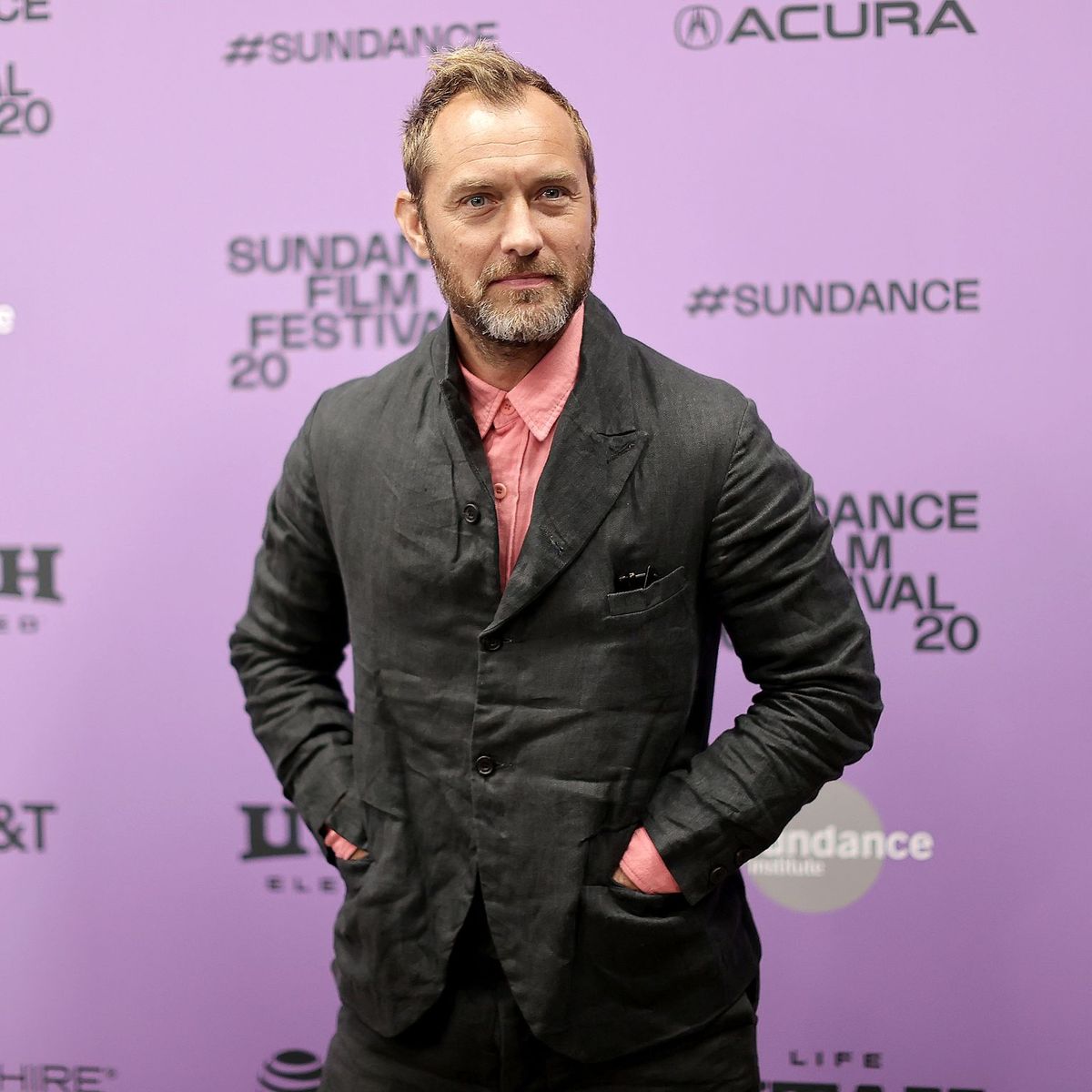 ---
ROMANCE WITH CATHERINE HARDING 
The actor began a 7-month long relationship with the Irish singer Catherine Harding, who also goes by the name Cat Cavelli. The two met in Soho. Harding became pregnant with his 5th child and gave birth in 2015. A statement released by Law's reps stated, "Both are delighted and continue to ask that their privacy and that of their child be respected."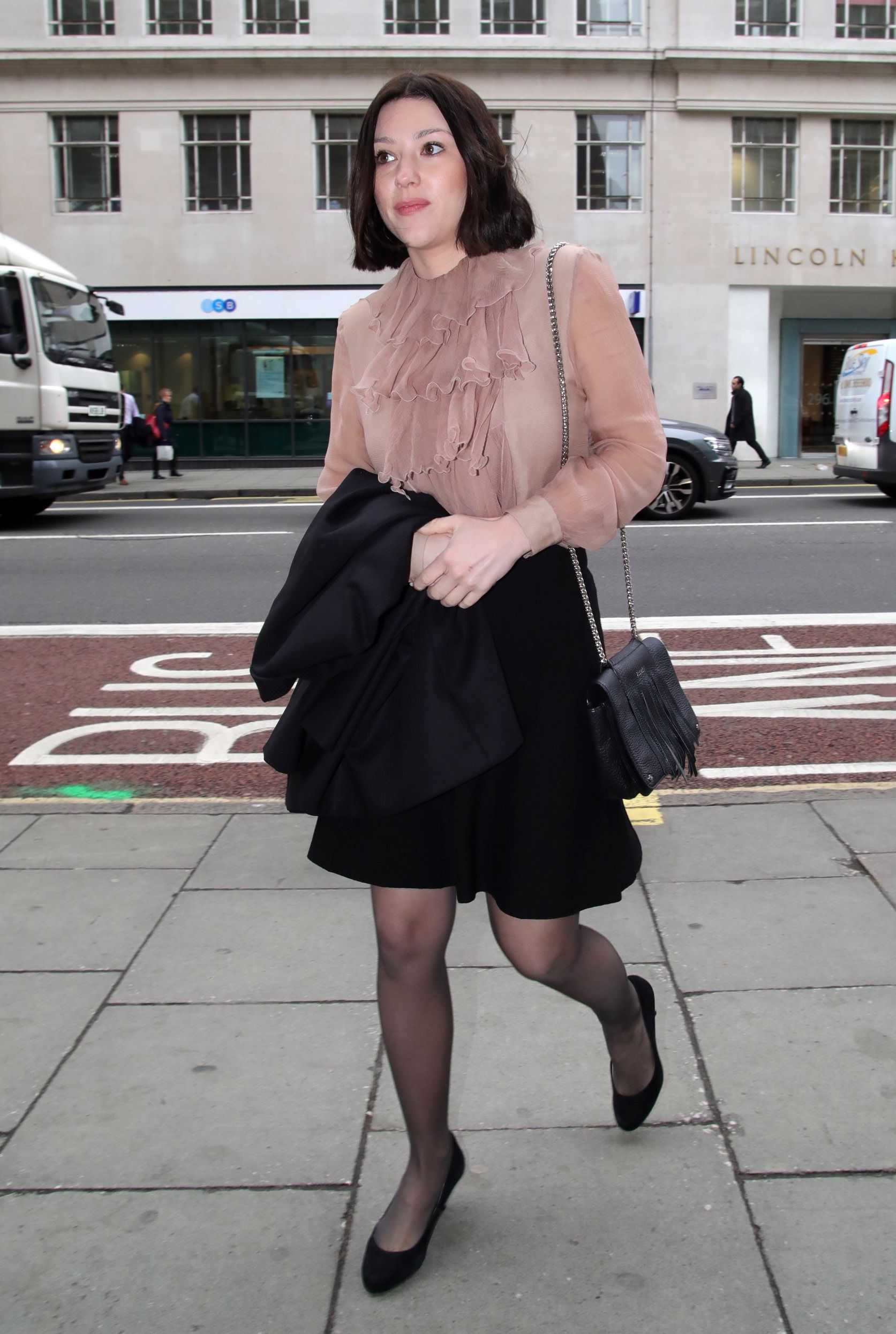 ---
CO-PARENTING AS FRIENDS 
The birth of their daughter Ada caused the singer to take a break from her music career. But in 2019, she joined The Voice UK to show off her talent. Harding admitted that the ex-couple remain friends and are committed to raising their daughter amicably. 
---
SECOND MARRIAGE WITH PHILLIPA COAN
The couple was first spotted together in 2015, at the Hay Festival where the Oscar-nominated actor performed at an event called Letters Live. Law reportedly fell head over heels for Phillipa, an accomplished psychology academic.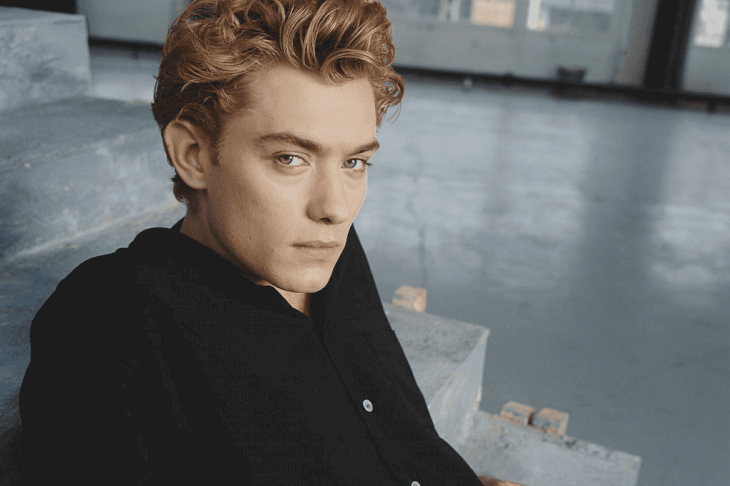 During an interview, the star gushed about his lady stating: 
"She's mine and no one else's. I'm very, very happy. Our relationship is a very private thing, and I think part of the fact it works so well is exactly because of that."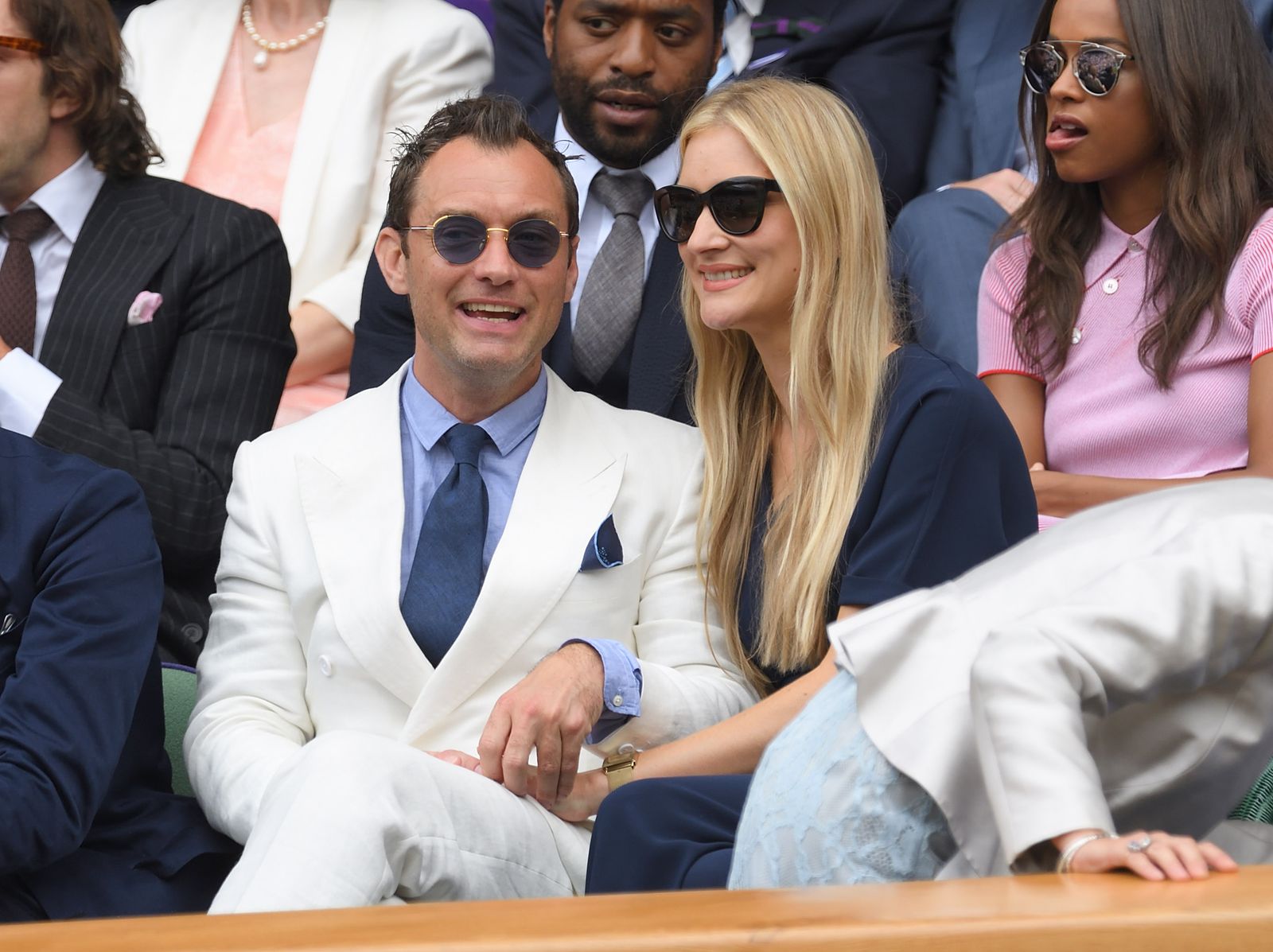 ---
JUDE'S OFFICIALLY OFF THE MARKET 
The relationship became serious from the beginning as Law introduced Coan to his parents quite early during their romance. In 2019, reports surfaced that the couple got hitched in a private ceremony in London and just like that, Law was off the market. In more good news for the couple, they welcomed their first child together.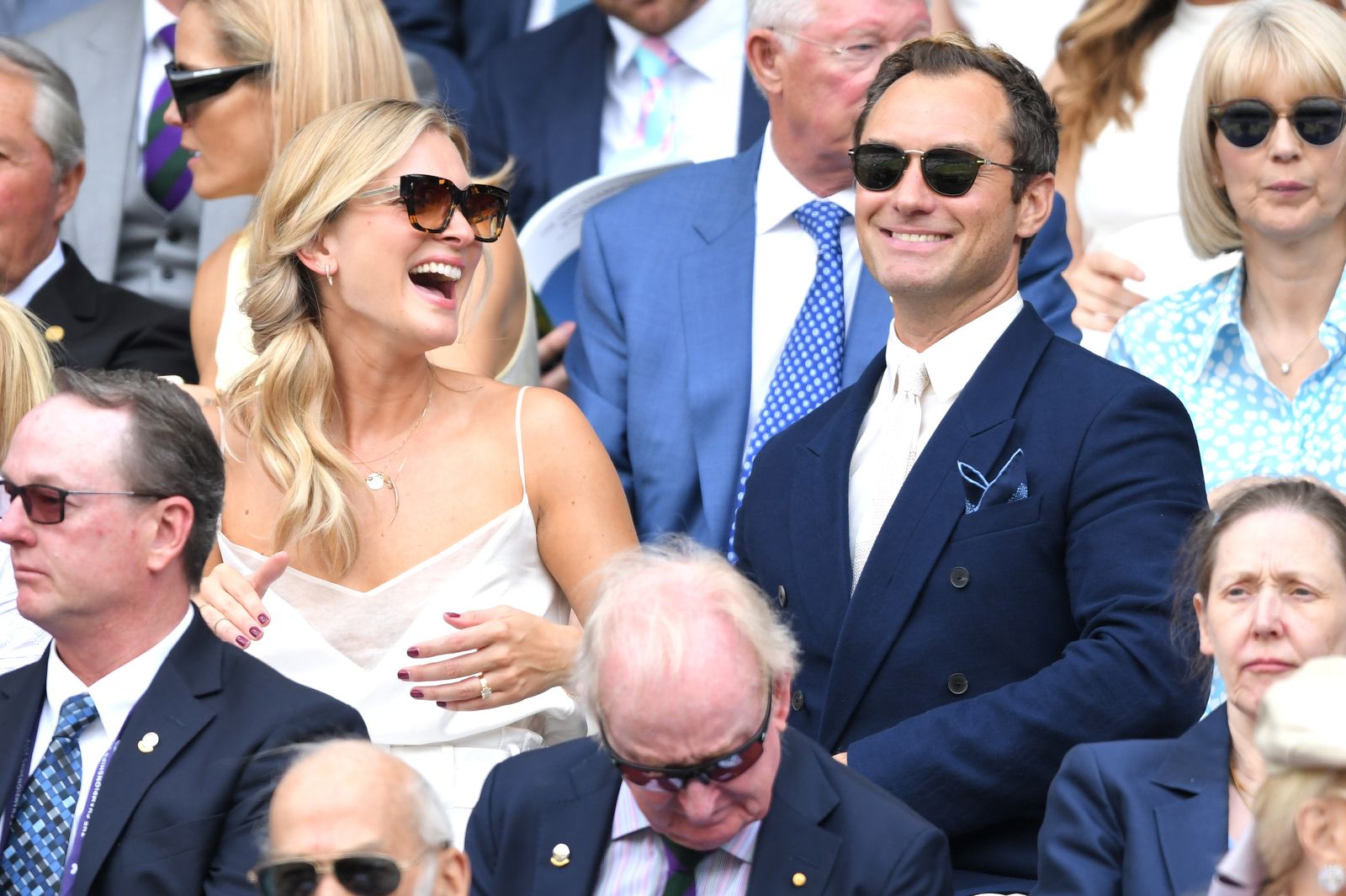 ---
While it is Coan's first child, it is Jude's, 6th baby. A source close to the couple revealed: 'He and Phillipa are blissfully happy together and delighted to add to their family." Jude's ex-wife Sadie is reportedly excited for the pair and even congratulated them personally.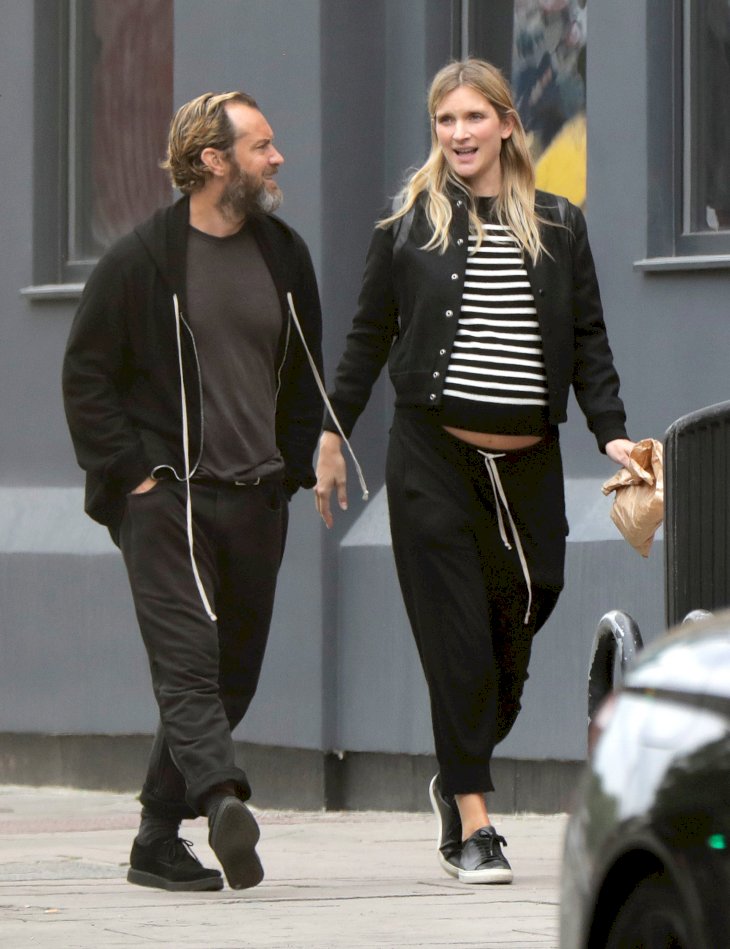 ---
LIKE FAMILY 
The actress stated that her relationship with Law has become like family, "We have an incredibly stable and healthy, wonderful family existence and that involves my kids who are young adults... and then the younger ones are just so much joy and so much fun."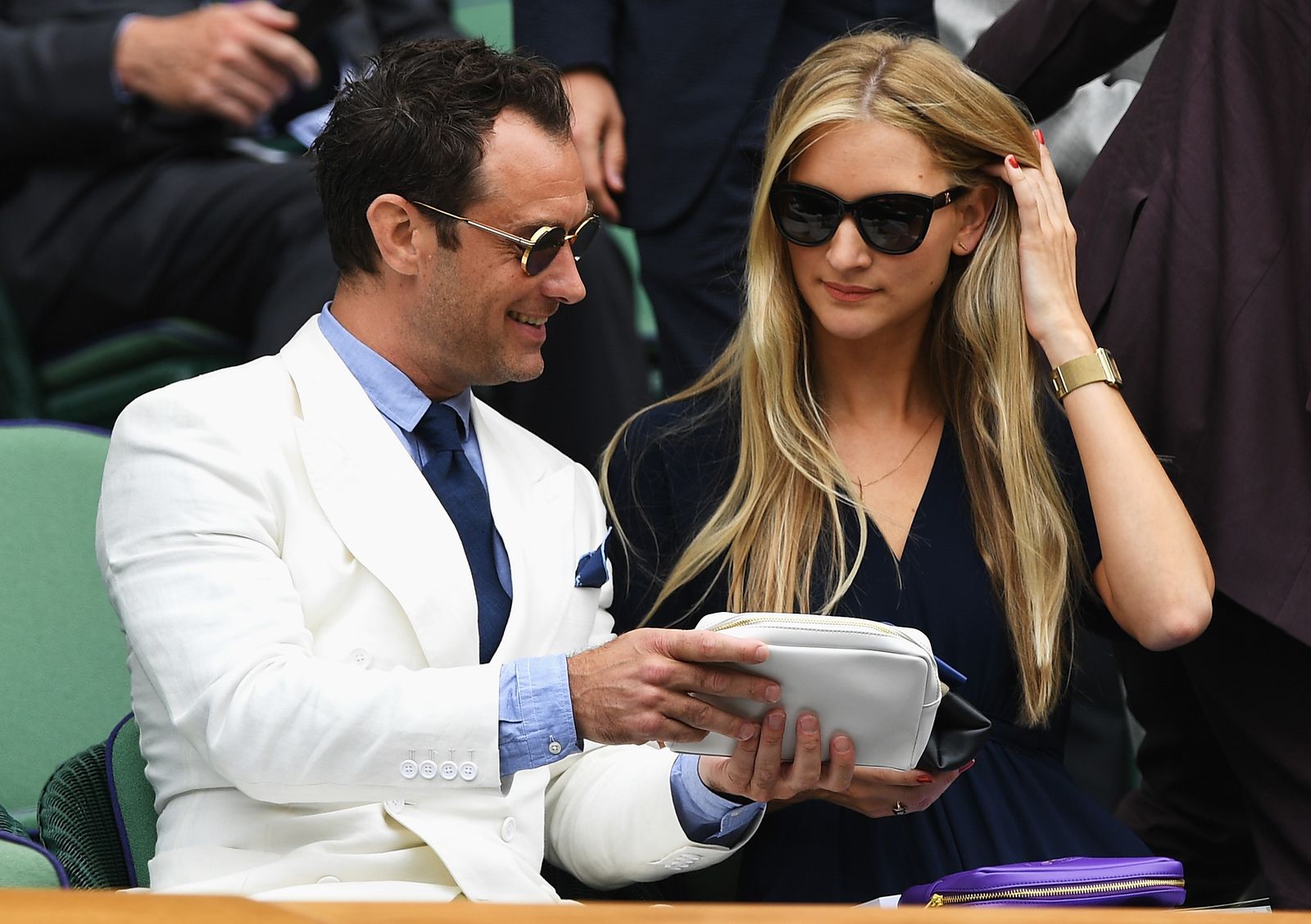 ---
THE NEWEST ADDITION TO THE LAWS
In the middle of September, fans were delighted to find out that Jude Law became a father of six! The actor confirmed the happy news to Jimmy Fallon during the home edition of The Tonight Show. Jude Law admitted that his family feels "pretty blessed" "We could just nest…. And enjoy each other's company every day," said Law.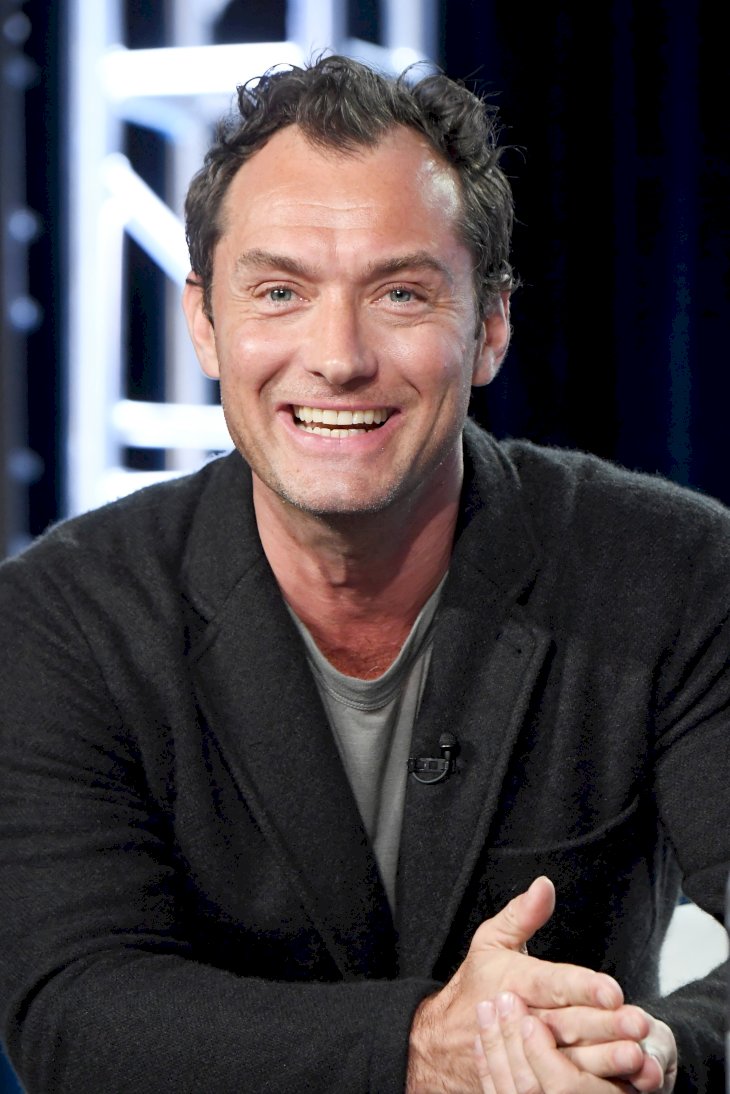 ---
WHAT DO WE KNOW ABOUT HIS KIDS? 
Law's eldest son Rafferty (24) is the spitting image of his handsome father. His striking features have helped him secure modeling gigs for popular designers such as Dolce and Gabbana as well as Dior. Just like his BAFTA award-winning dad, Rafferty has also caught the acting bug.
---
Father and son Rafferty are starring in The Hat; a film directed by Sadie Frost's boyfriend Darren Strowger. Strowger said that he's proud of his directorial debut, "To have Jude and Raff starring together for the first time, to have shot the film entirely in lockdown on iPhone and to have all proceeds from the film go to charity which is a new financial model of filmmaking."
---
RAFF'S ROMANCE WITH RITA ORA 
The oldest of the Law bunch will also be starring in a remake of the classic Oliver Twist. If that isn't enough, the young man is a talented musician who has a band called Outer Stella Overdrive. Rafferty also had a 3-month long relationship with the singer Rita Ora in 2019.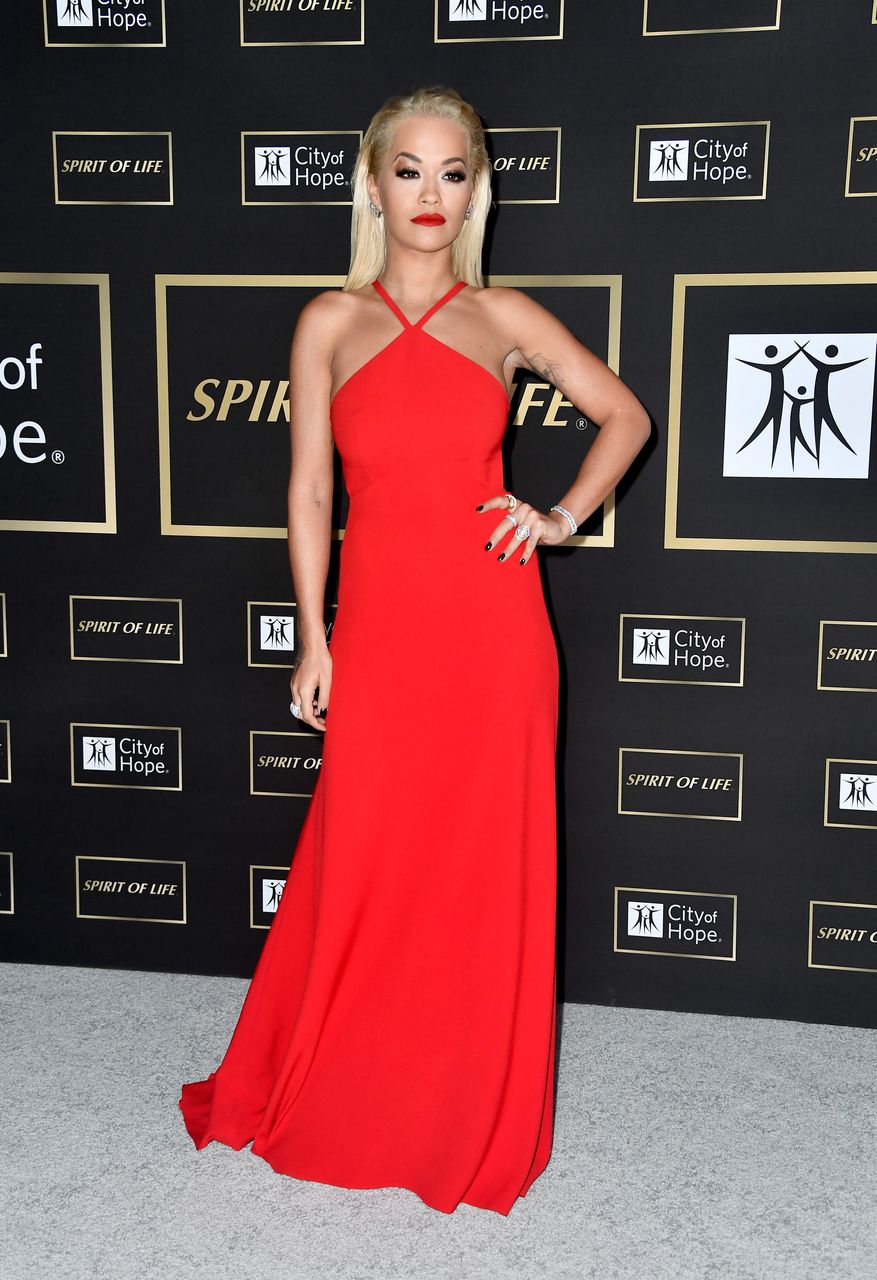 ---
The two created a fan frenzy when they were first spotted leaving the British Fashion Awards after-party. The stars were seen holding hands and looking very cozy. But according to reports, the pair called it quits due to living in separate countries. 
---
THE OTHER KIDS OF THE LAW CLAN
Jude Law's eldest daughter Iris (20) is an in-demand model who has graced the runway for brands like Miu Miu and featured on the cover of Vogue magazine. She's currently the star of a Fendi campaign. Rudy (18) is the quietest of his three children with his ex-wife Sadie Frost. However, he appeared in a 2013 film called Dotty starring opposite his mother. 
---
His daughter with Samantha Burke, Sophia is now 11 years old. It's unclear how often they see each other but mom and daughter still reside in Florida. Ada, his 5-year-old daughter with Catherine Harding is growing up to look just like her father. Harding has applauded Jude for being a great dad to her. 
---
THE CHARMING FATHER
Being a successful actor with 6 children surely can make life a little more challenging but Law stays on top of it. "I used to sleep until noon, but it's not so bad to have to get up at 7 and give them breakfast. My daughter made me realize that if there's anything that's going to make a man of you, it's having your will broken by a little girl, "says Law.
---
Like many other dads, fatherhood has been an evolving journey of learning and each of his children is different and the challenge comes with adjusting to each of their needs. During an interview, the actor shared his thoughts, "I think it's always important to keep saying, 'If you ever need me, if everything goes wrong, if you think you can't talk to anyone, I'm here." 
---
SETTLING DOWN WITH COAN
After the star settled down with his new wife Coan, he was excited about the prospect of becoming a new dad once again, the star stated: "I love it, so absolutely, why not [have another child]? I'm very lucky to be involved with someone I'm madly in love with. The idea of having more children would be just wonderful."
---
Now that we've learned that one of Hollywood's most notorious bachelors can be tamed, it's clear to see that love is a possibility for all of us. What did you find most interesting about this star's journey towards love and happiness? Let us know in the comments below.