The Chilling Conversation Between Kobe Bryant and Chadwick Boseman
Even though it feels like a lifetime, 2020 is still not over, but it already gave us some of the worst news of the past years. However, some positive (or perhaps unexpected) news have also been released! Reports of Kobe Bryant and Chadwick Boseman having a chilling conversation, that will surely be remembered as one of the most wonderful "what if" moments of 2020, have finally been released and the world doesn't know how to react. Find out what they had to say to each other! We were shocked and we are sure you will be too!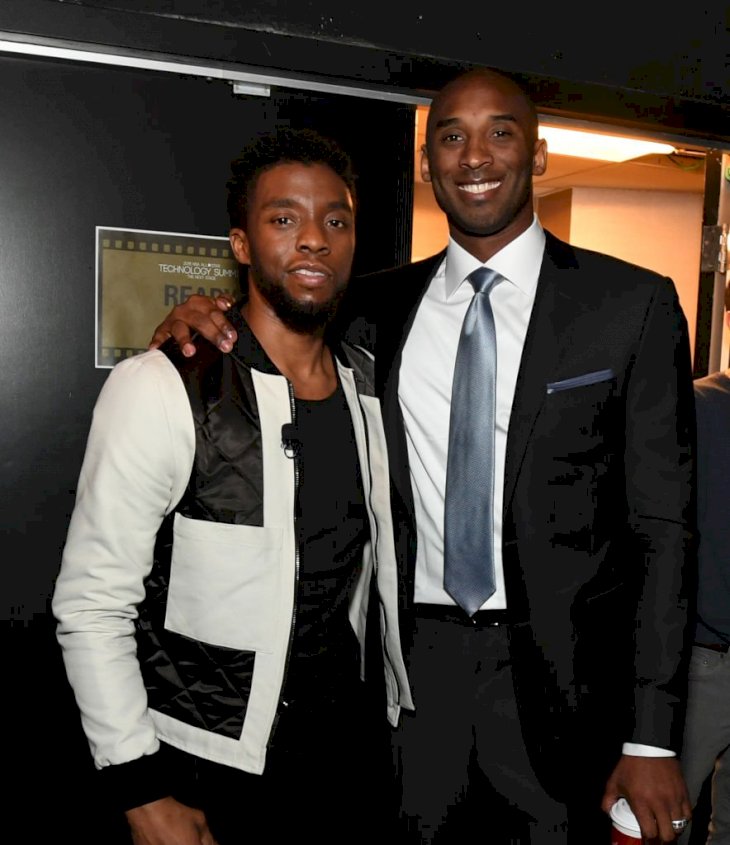 ---
THE CONVERSATION THAT CHANGED HOW WE LOOK AT BRYANT AND BOSEMAN'S RELATIONSHIP
Between January and August 2020, two of the biggest names in sports and entertainment passed away. However, even after their deaths, Kobe Bryant and Chadwick Boseman still manage to keep their fans on the edge of their seat. Details about a conversation between the two were released, and it came as a shock to many. What did they talk about?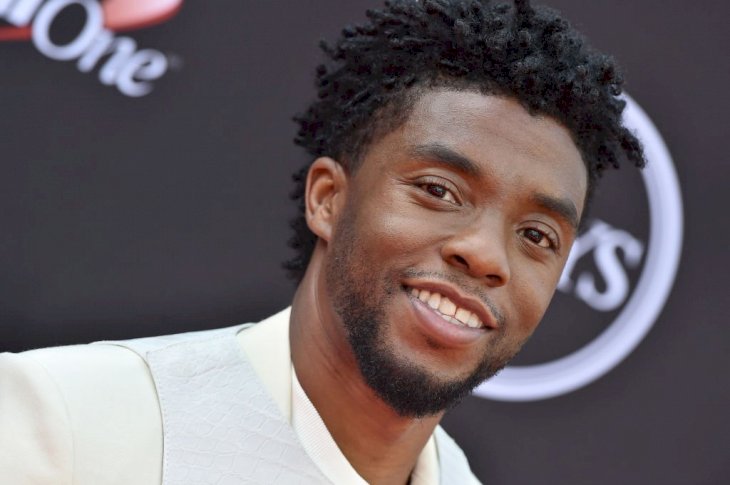 ---
THE CALABASAS HELICOPTER CRASH THAT STOPPED THE WORLD
On January 26th, 2020, the whole world was stunned with the news of a helicopter crash in Calabasas. Kobe Bryant, his daughter Gianna who was only 13 at the time, and seven other people, were tragically killed when the helicopter they were flying in had an accident in the Calabasas hills.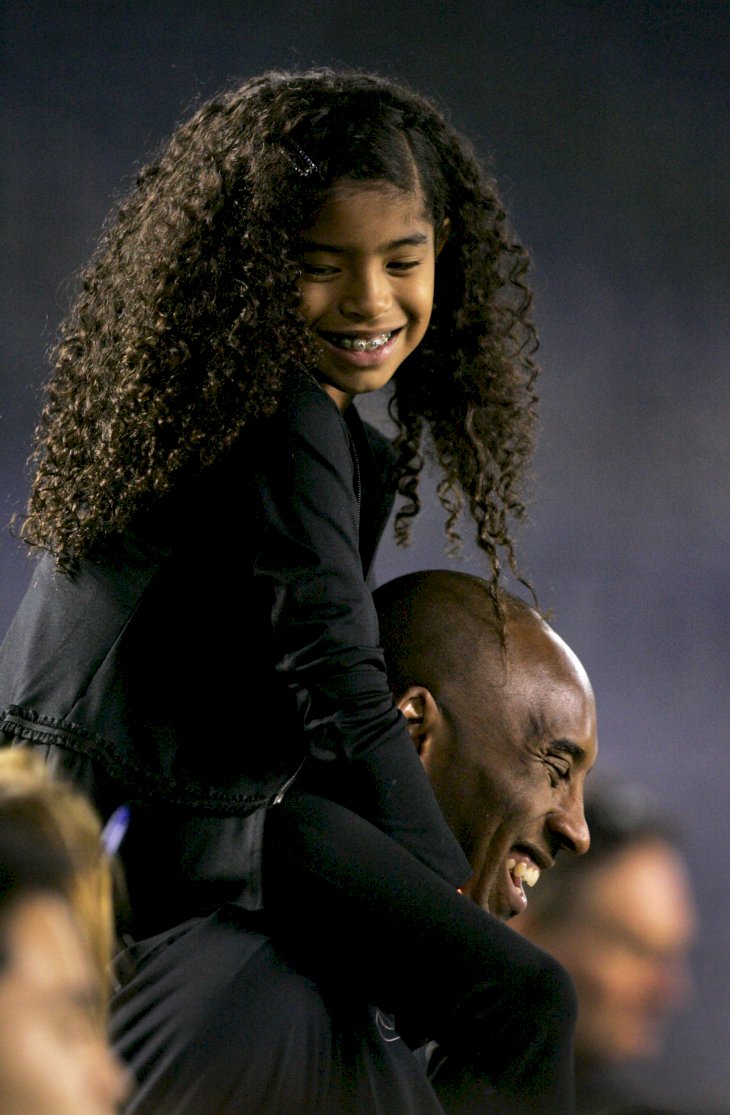 A source said:
"Kobe was a force of nature, deep, and obsessed with excellence. He was wise, determined, passionate. A visionary beyond measure. A dedicated and loving husband, and a 'girl-dad' like no other. When he walked into a room, the energy ignited. He was high voltage, with a motor that had no limits."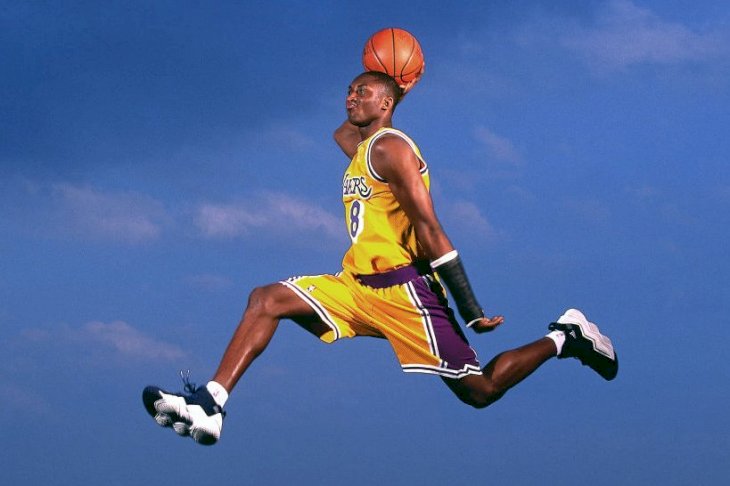 ---
WAKANDA FOREVER, KING T'CHALLA RESTS IN POWER
Less than seven months later, the world is once again in shock from another terrible news: Chadwick Boseman, the Black Panther hero and an idol to many, has lost the secret fight he was battling against cancer for the past four years. Only those closest to him knew about his health condition, and fans across the globe were caught by surprise.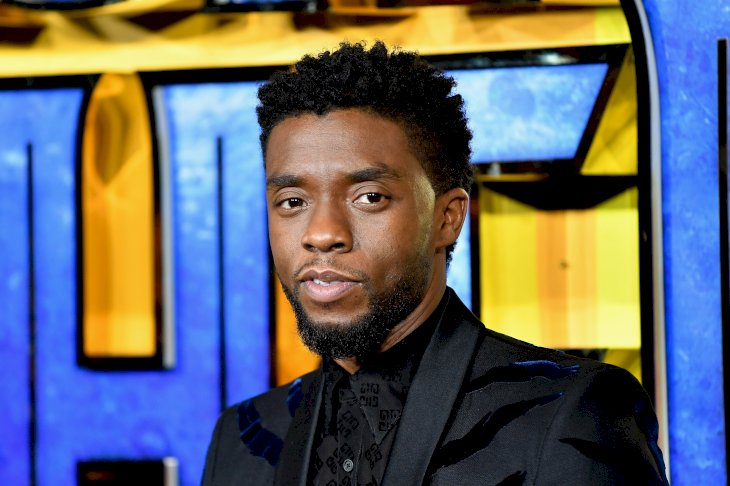 "A true fighter, Chadwick persevered through it all and brought many of the films you have come to love so much. From Marshall to Da 5 Bloods, August Wilson's Ma Rainey's Black Bottom, and several more, all were filmed during and between countless surgeries[...]. It was the honor of his career to bring King T'Challa to life in Black Panther."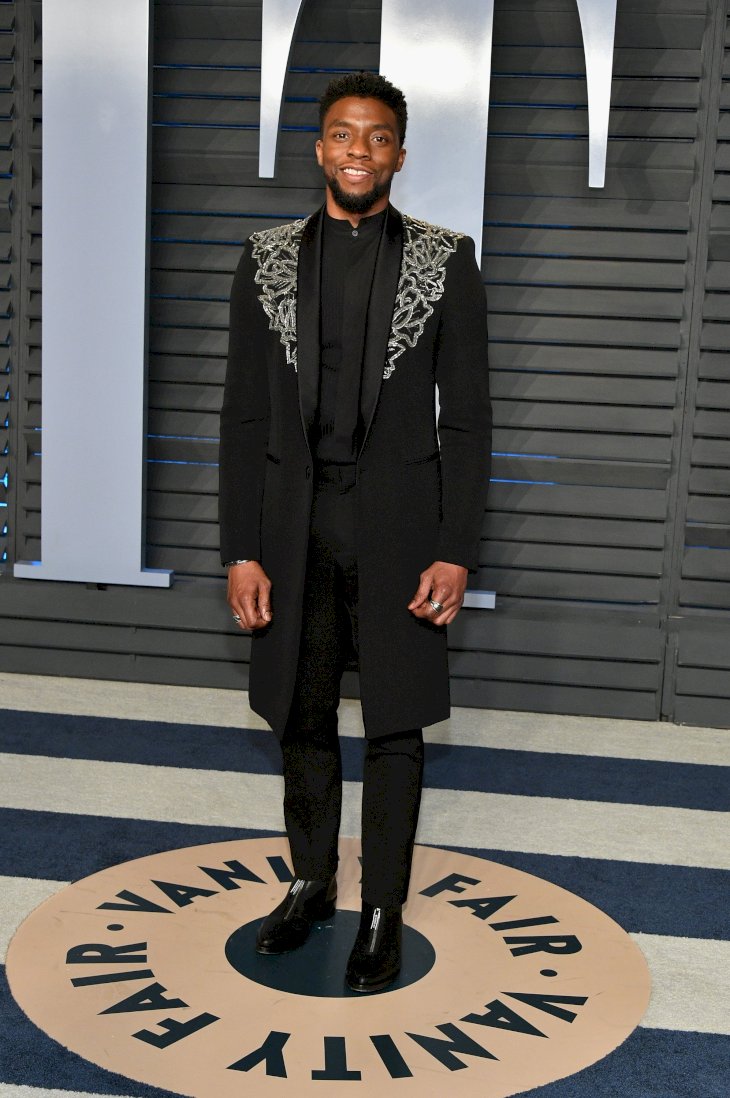 ---
HOW AND WHERE DID THE TWO STARS MEET?
Kobe Bryant and Chadwick Boseman met at the 2018 Oscars, the event where Bryant's short animation film "Dear Basketball" won the award for Best Animated Short Film. According to Boseman, he and the basketball legend met again at a party and quickly hit it off, having had several conversations throughout the night about topics you wouldn't expect.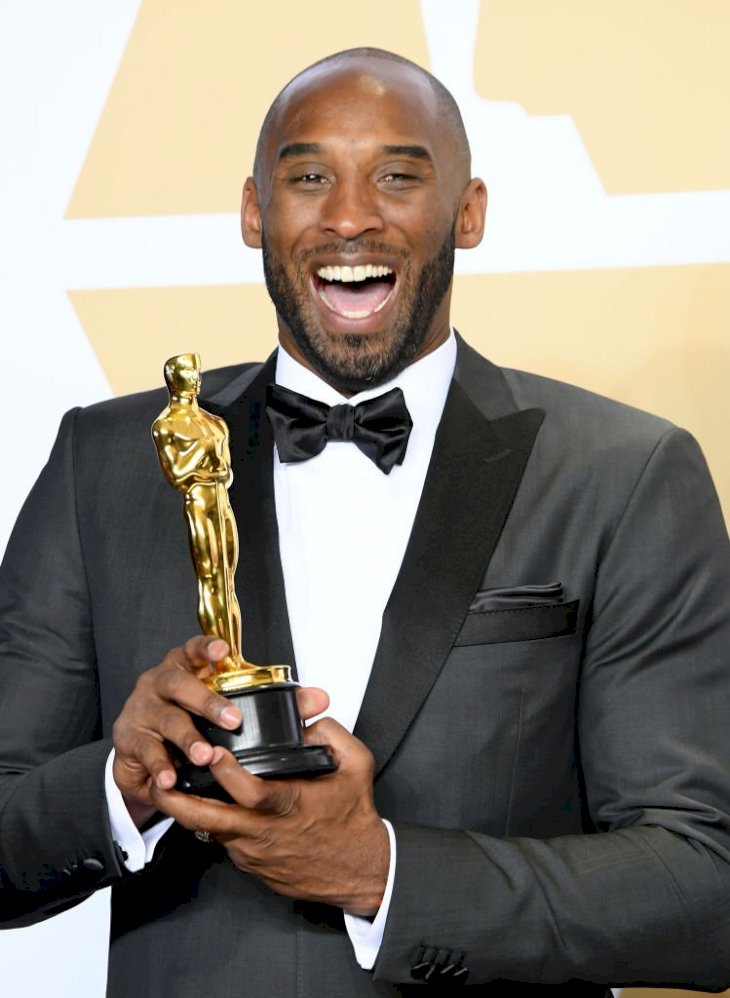 During an episode of HBO's "The Shop: Uninterrupted" which aired in March 2020, Boseman recalled their first meeting with a heavy heart. "He's not somebody that I was best friends with or that I knew really well," Chadwick said, "but the crazy thing is that in those four conversations, it felt like somebody that I knew really well."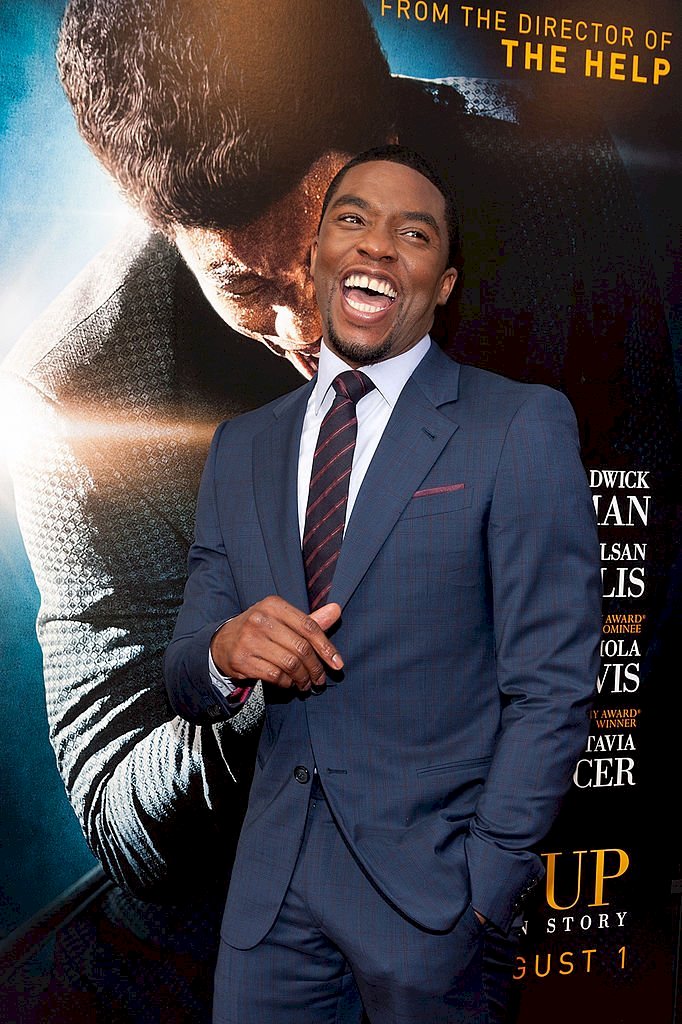 ---
WHAT WAS THEIR RELATIONSHIP LIKE?
During that same interview, Chadwick revealed that even though he wasn't expecting it, the two of them became quickly engaged in a weirdly interesting conversation, indulging in two topics you probably wouldn't even think about. But what kind of conversations were these two having? Keep reading to see what Chadwick had to say about it!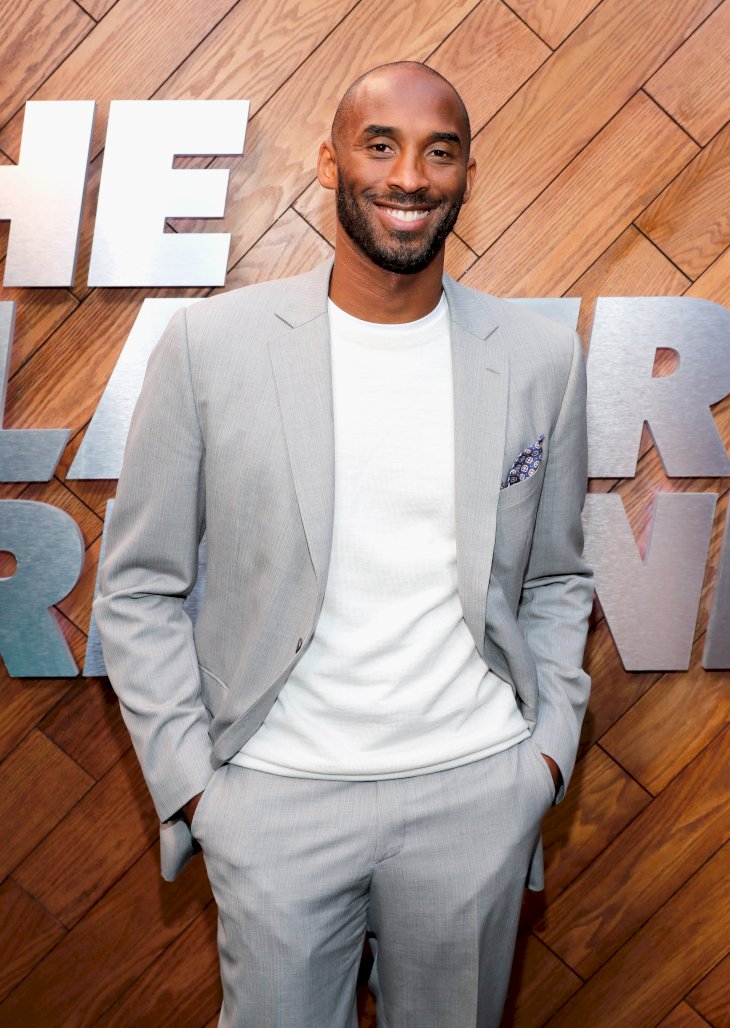 "The first time I saw him was before he won the Oscar. It was crazy because we were sitting [at] the party talking about philosophy and poetry — that's who he was. He was like, 'This is what I'm into right now as an artist, not as a basketball player,'" Boseman commented about their first meeting and what he thought of Bryant.
Chadwick reflecting on Kobe and the conversation they had that made him respect Kobe's mind. pic.twitter.com/6tt2AXzWmu

— Boss (@_ValTown_) August 29, 2020
---
TWO YEARS AFTER THEIR FIRST MEETING AND EVERYTHING HAS CHANGED
Sadly, two years after their first meeting, neither of the stars is among us anymore. However, recently rediscovered videos show what might have happened if they were. After the passing of Kobe Bryant, Chadwick shared his condolences on his social network, remembering their relationship; he also shared with us his thoughts about who Bryant was as a person.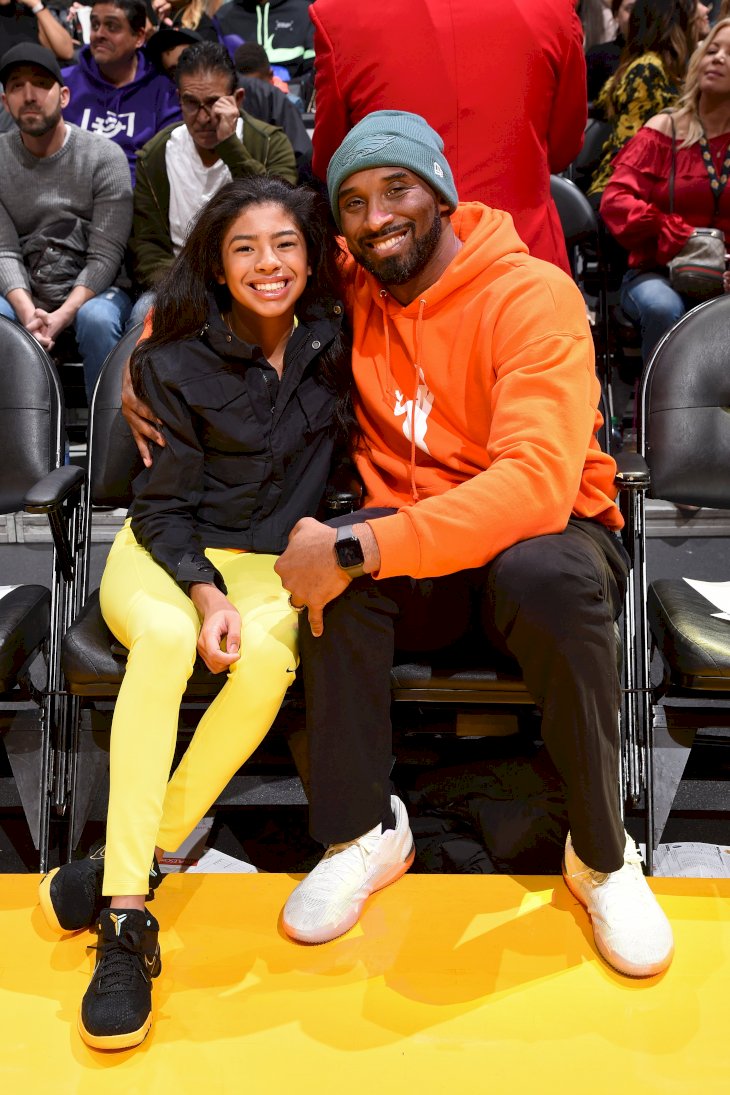 On January 26th, just after news had broken the internet about Bryant's accident, Boseman took to Twitter to share his grief, writing "I'm heartbroken. Shocked. Husband, Father, Strategist, Philosopher-Poet, Warrior-Athlete, Filmmaker...your focus is magnetic, Kobe. My love goes out to you and your family". But, what kind of plans were they making before that?
I'm heartbroken. Shocked. Husband, Father, Strategist, Philosopher-Poet, Warrior-Athlete, Filmmaker...your focus is magnetic, Kobe. My love goes out to you and your family. pic.twitter.com/MpKlVdjKV8

— Chadwick Boseman (@chadwickboseman) January 26, 2020
---
HOW ONE CONVERSATION AT THE PARTY GAVE US HOPE FOR SOMETHING
An old video made its comeback, and it has given us a glimpse of what these two stars were planning to do. "We started talking about it [the directing work Kobe was doing], I'm like 'Yo we should do something together,' " the Black Panther star said - can you imagine them working together? However, the question remains - was Kobe onboard?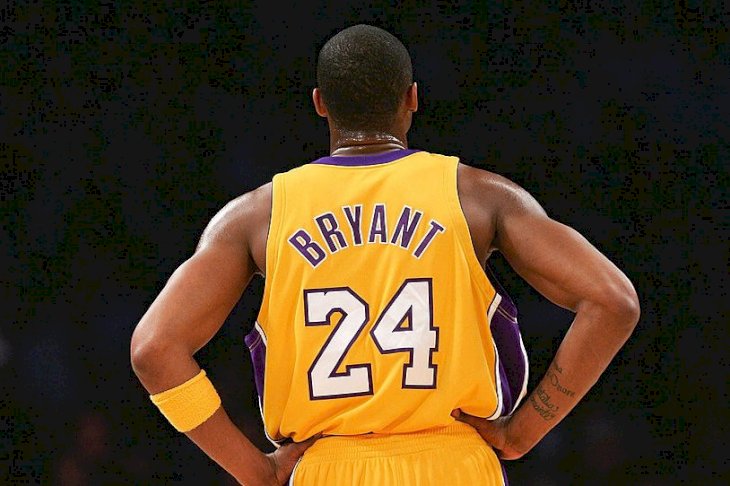 "He was applying the same type of focus that he's applied to basketball, as a producer or director, whatever. He looked at me and I saw his eyes go in like he was meditating. He looked up to me and he said, 'Two years.' It's like he saw the whole thing unfold and he was like, 'I need two years.'"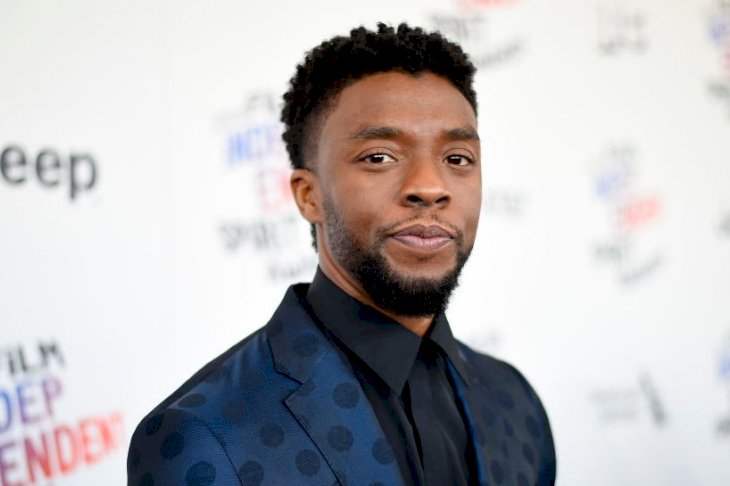 ---
KOBE NEEDED TWO YEARS - WHAT HAPPENED DURING THAT TIME?
After this conversation, which shocked Chadwick positively and made him even more excited to work with Bryant, he "walked away and I said to my fiancé, 'Yo, he is who they say he is.'" However, according to the reports of the conversations that they had, no progress was made between that period. They were both waiting for the right time.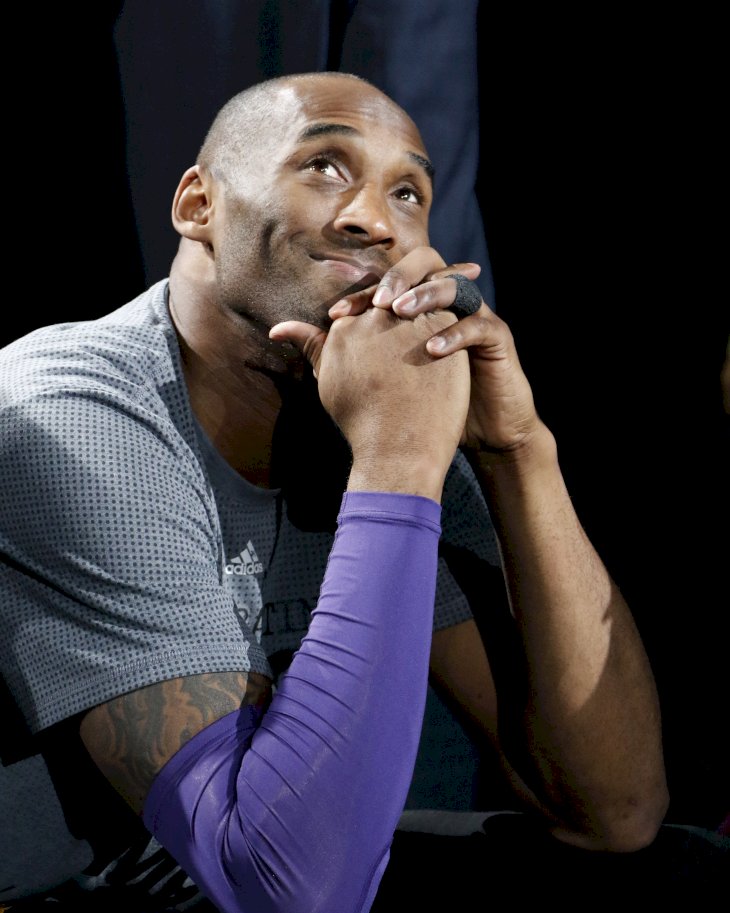 Many assumptions have been made so far as to whether the two stars secretly worked on something together, however, it is safe to say that after their initial conversation Kobe was trying to focus on his own projects before engaging in something else. But, two years have passed, what happened?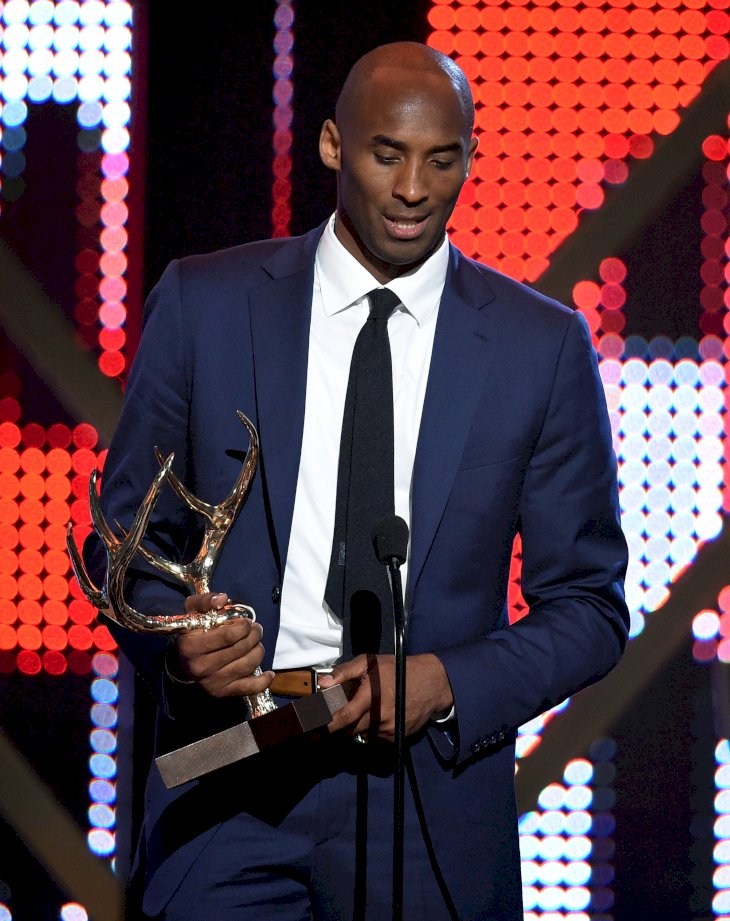 ---
THE RIGHT TIME NEVER CAME: HOW THE WORLD REACTED TO KOBE'S DEATH
Sadly, their dream of working together would never come to fruition, but many other people put their creative vein to the test and shared their tributes to Bryant. One of the most remarkable ones is the video where several celebrities recreate Kobe's iconic pictures. Check what Chadwick had to say about Bryant below!
Chadwick Boseman's tribute to Kobe Bryant earlier this year 👑 🐍 pic.twitter.com/c3LHgtnnd4

— Ballislife.com (@Ballislife) August 29, 2020
In the making of this tribute, Chadwick Boseman opens up about his feelings for Bryant, saying "Your life has meant so much to so many people. I can't even put into words how much, because I didn't even know how much it meant. I knew I loved Kobe, but I didn't know I loved him as much as I did."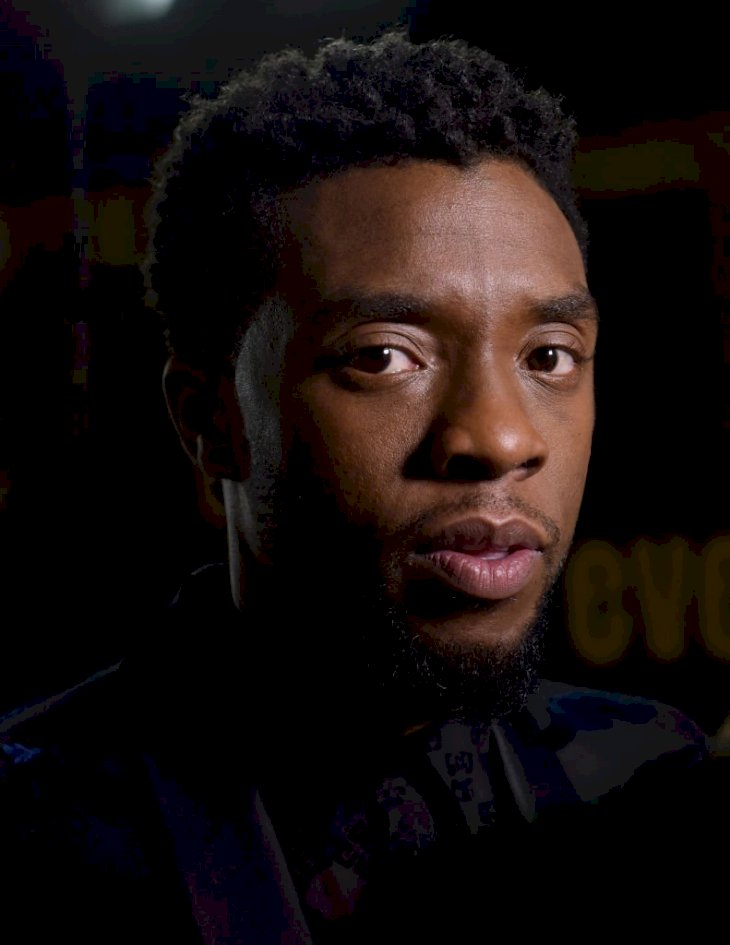 ---
SNOOP DOGG OPENS UP ABOUT KOBE'S DEATH IN A MUSIC TRIBUTE
Snoop Dogg's tribute video to Bryant opens up with: "The stage is set, it's go time / Peep the scene, we in the mix, it's '96 / And rising from the Philly streets, a teen / Tryin' to find his direction / You beat the odds by a mile, all grit, no smile / A new golden child, yeah, let's do it Mamba Style."
From one LA legend to another, gone too soon.@SnoopDogg pays tribute to Kobe 💜🐍💛 pic.twitter.com/9X2P1ldoQC

— SportsCenter (@SportsCenter) June 22, 2020
---
CHADWICK BOSEMAN'S FANS ALSO SHARED THEIR FEELINGS
Seven months after the world stopped with the tragic news of Kobe Bryant's death, it stops once again to pay tribute to the superhero, Chadwick Boseman. With outpours of tributes from across the world, fans and celebrities shared their condolences and grief for the actor, who left this world too soon.
"He was a gentle soul and a brilliant artist, who will stay with us for eternity through his iconic performances over his short yet illustrious career," Denzel Washington, who once paid for Boseman's tuition, said in his memorial statement. "God bless Chadwick Boseman." However, he was not the only star to come forward with remembrance words for the actor.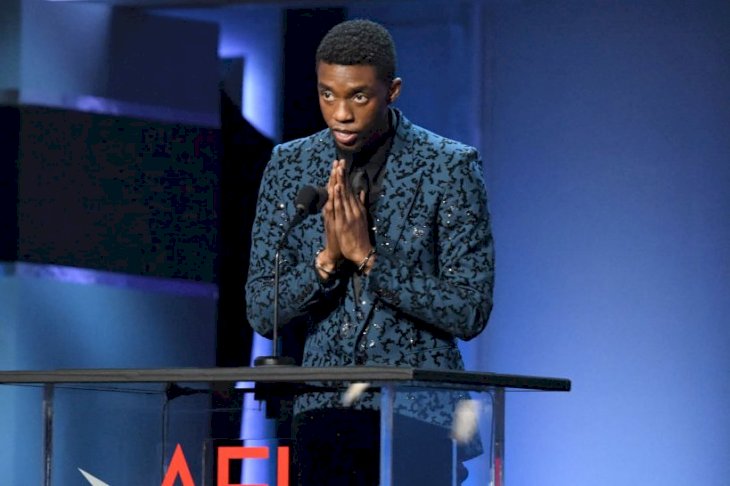 ---
BRYANT'S FAMILY HAS ALSO OPENED THEIR HEARTS TO CHADWICK
Once the news of Boseman's death came online, many NBA fans took to their social network accounts to share their condolences and pay their tributes to the actor. Many knew about the plans he and Kobe Bryant had together, but the most memorable tribute was given by Bryant's daughter.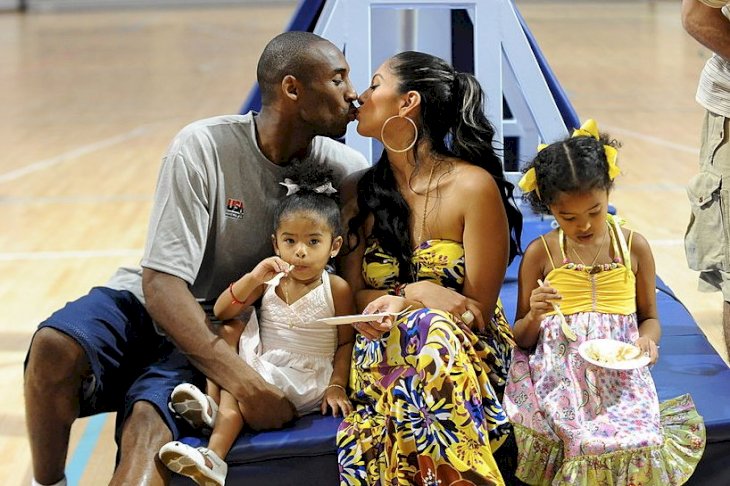 The day after his death was announced, Kobe Bryant's eldest daughter shared a since then deleted Instagram Story where she paid her respects to the Black Panther star. "Rest in peace Wakanda forever," Natalia Bryant wrote, alongside a photo of both her father and Chadwick Boseman on the day they first met back in 2018.
Sadly, it has been two years since Boseman and Bryant made plans to work together, and both legends are tragically gone. Even though we will never witness the work they would be able to accomplish together, it is certain that both had a special and positive impact on one another, and more importantly, the world. They will forever be remembered and missed. What do you think their project would be? Let us know in the comments and share this story!
ⓘ The information in this article is not intended or implied to be a substitute for professional medical advice, diagnosis or treatment. All content, including text, and images contained on, or available through this ENG.AMOMAMA.COM is for general information purposes only. ENG.AMOMAMA.COM does not take responsibility for any action taken as a result of reading this article. Before undertaking any course of treatment please consult with your healthcare provider.