17 Celebrities Who Are Welcoming Babies This Year
2020 brought on so many pregnancy announcements from iconic celebs including the supermodel Gigi Hadid and the Gossip Girl star. Strangely, celebrity babies seem to inspire baby fever and generate a lot of excitement so we've put together a list of celebrity couples who are expecting their little bundles of joy.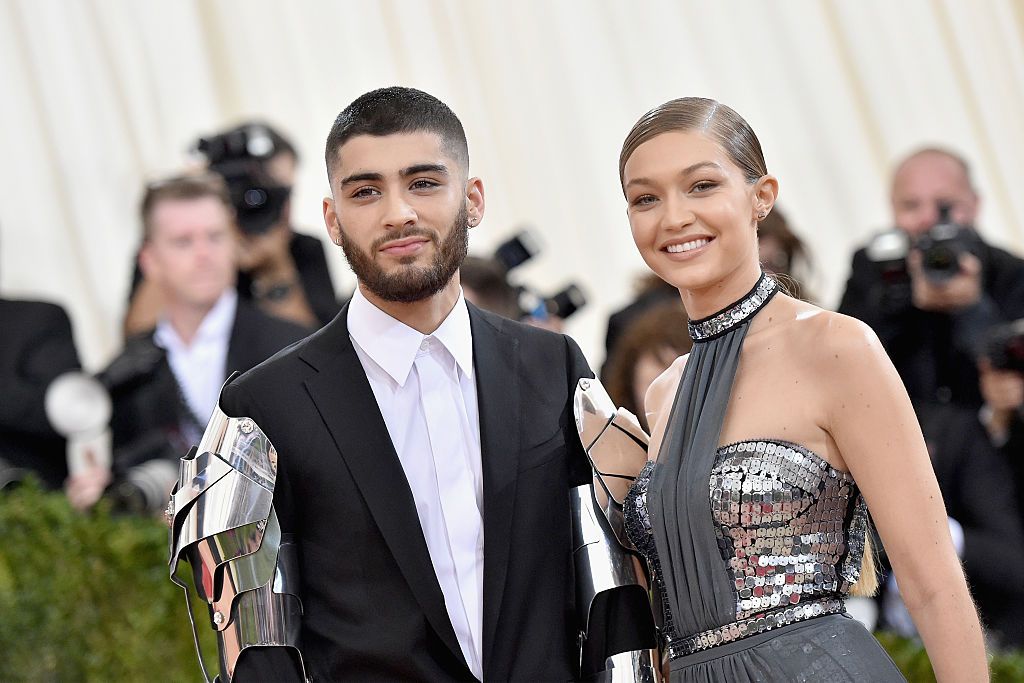 ---
17. EMMA ROBERTS AND GARRETT HEDLUND 
In June of 2020, US Weekly reported that Emma and her boyfriend Garrett will become first-time parents soon. The couple started off as friends and took things to the next level after Emma ended her 5-year relationship with American Horror Story actor Evan Peters.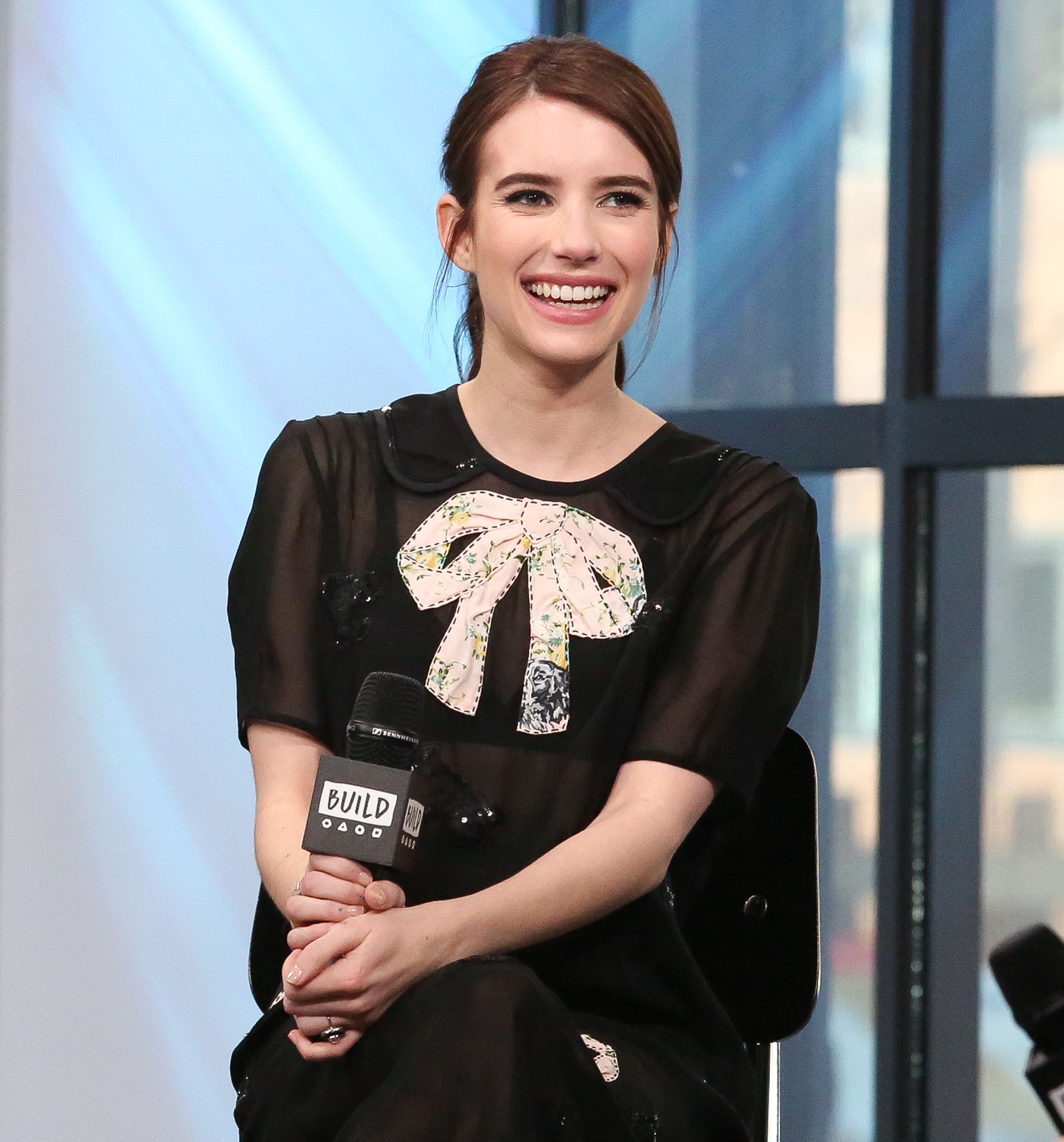 ---
Emma and Garrett were first rumored to be dating after the two were seen holding hands. At the time, the couple was still enjoying a casual stage of the relationship. The pregnancy was confirmed through an Instagram comment exchange between Emma's mom Kelly Cunningham and a fan.
Fans took to Kelly's Instagram to congratulate her and the stars' mom responded by saying, "Thank you very much. Very excited." The couple has been keeping a very low profile so no news on when their bundle of joy is due and we haven't seen the baby bump just yet. 
---
On August 31, Emma confirmed her pregnancy when she posted a series of baby bump pictures. What's even sweeter is that the photos featured her boyfriend Garret Hedlund. The actress also revealed that the couple is expecting a boy as she captioned the photos: "Me..and my two favorite guys." Adorable! Congratulations to the happy couple.
---
16. USHER RAYMOND
Congratulations are in order for the heartthrob vocalist, he and his girlfriend Jenn Goicoechea are awaiting the birth of their first child as a couple. US Weekly reports that the pair is overjoyed with the news. Apart from a new baby, the duo has also just celebrated their 1 year anniversary as an item.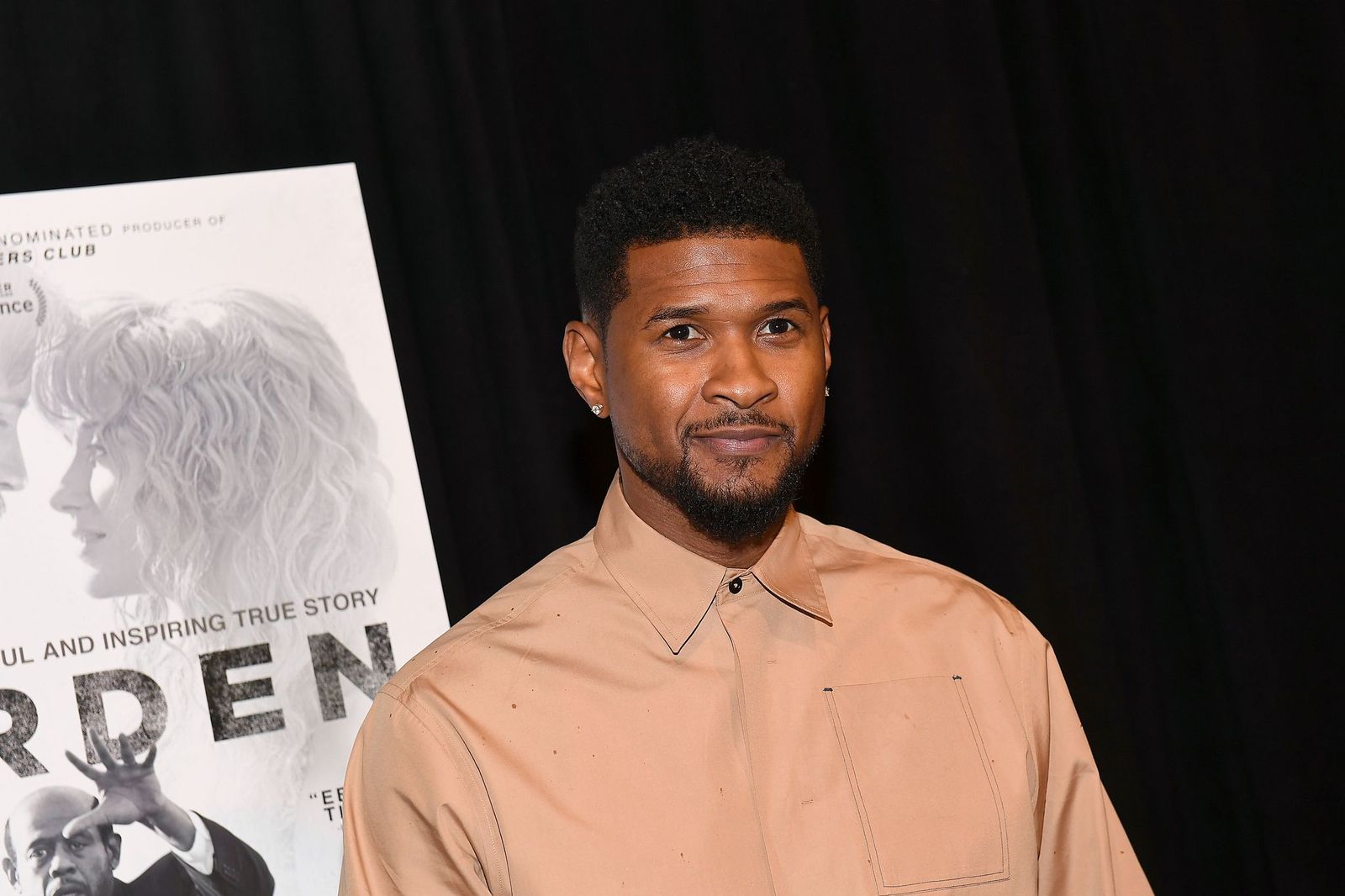 ---
Usher and his lady were first seen together in October 2019 at a concert. During the 2020 award season, the couple was stuck to each other like glue. While it is Goicoechea's first child, Usher has 3 boys with his ex-wife Tameka Foster named Usher and Naviyd.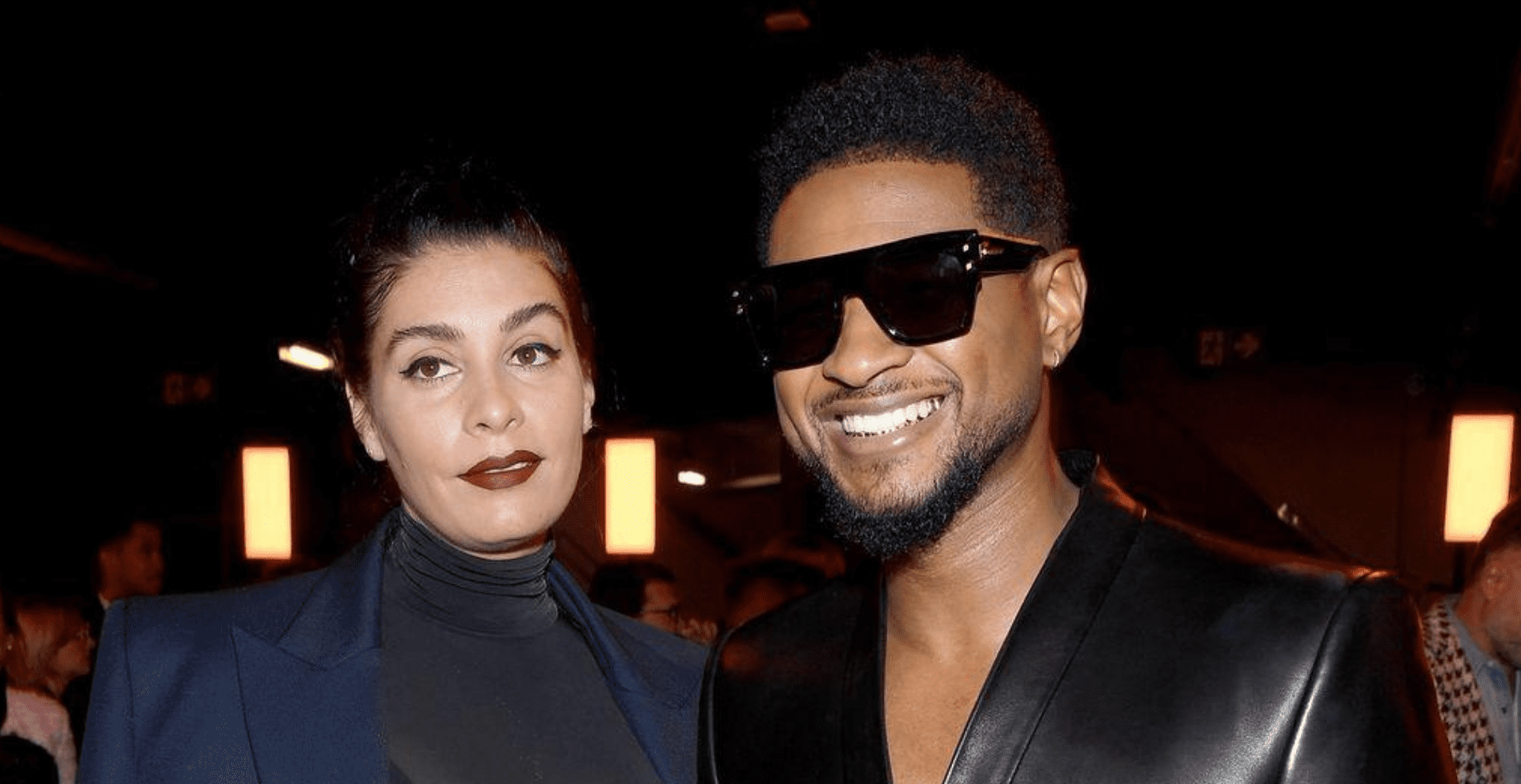 ---
15. ROONEY MARA AND JOAQUIN PHOENIX
Rooney and Joaquin keep their relationship quite private but rumors of the pregnancy began when she was seen making a Mother's Day delivery to her sister while sporting a baby bump. In May, the actress was reportedly 6 months along in her pregnancy so the pair may be welcoming the baby in just a few weeks.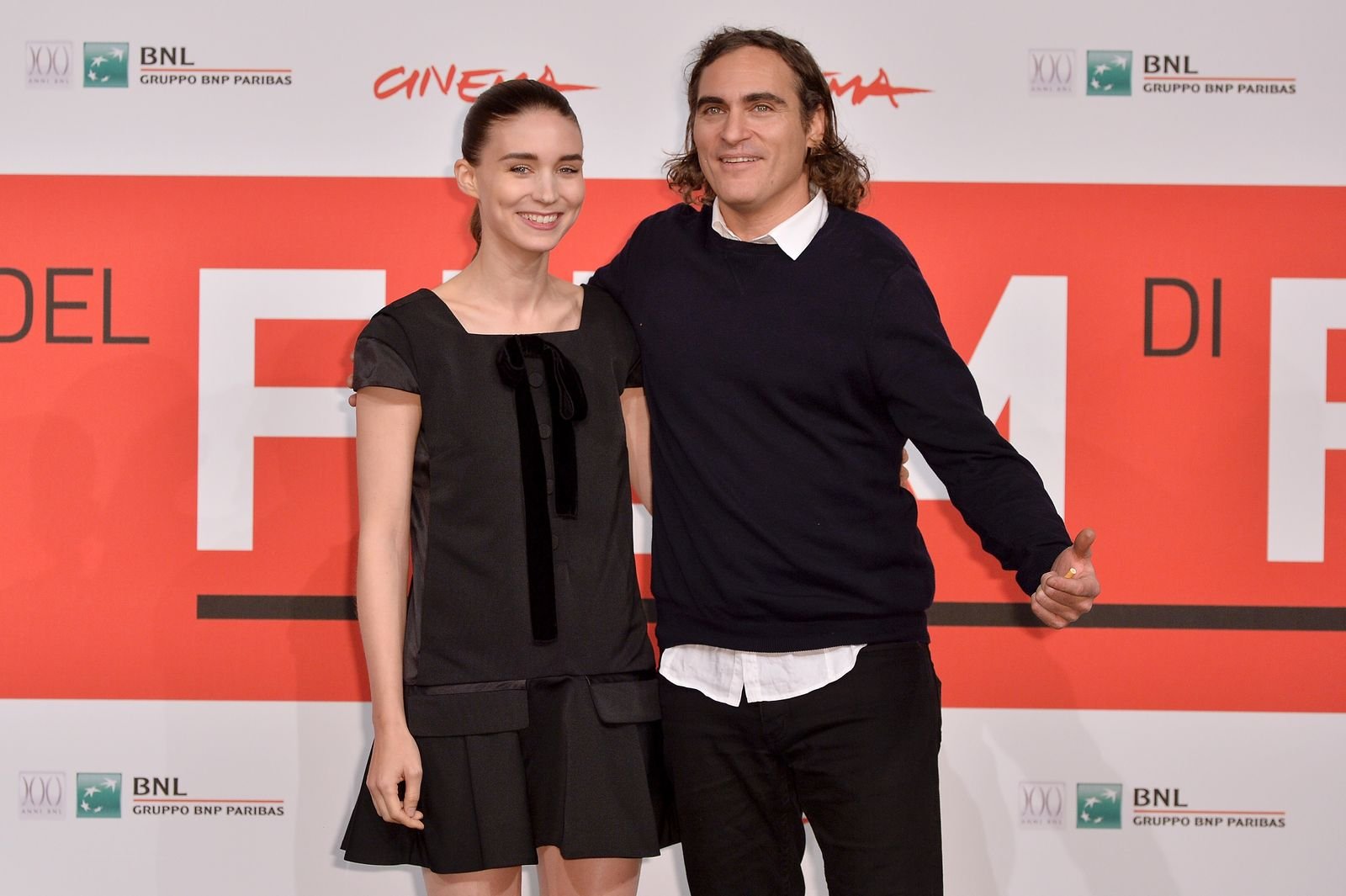 ---
The couple met on the set of the movie Mary Magdalene. At first, Joaquin was under the impression that Rooney didn't fancy him at all however, it turns out she was just shy. Joaquin confessed that Rooney is the only woman he's ever searched on the Internet.
"We were just friends, email friends. I'd never done that. Never looked up a girl online."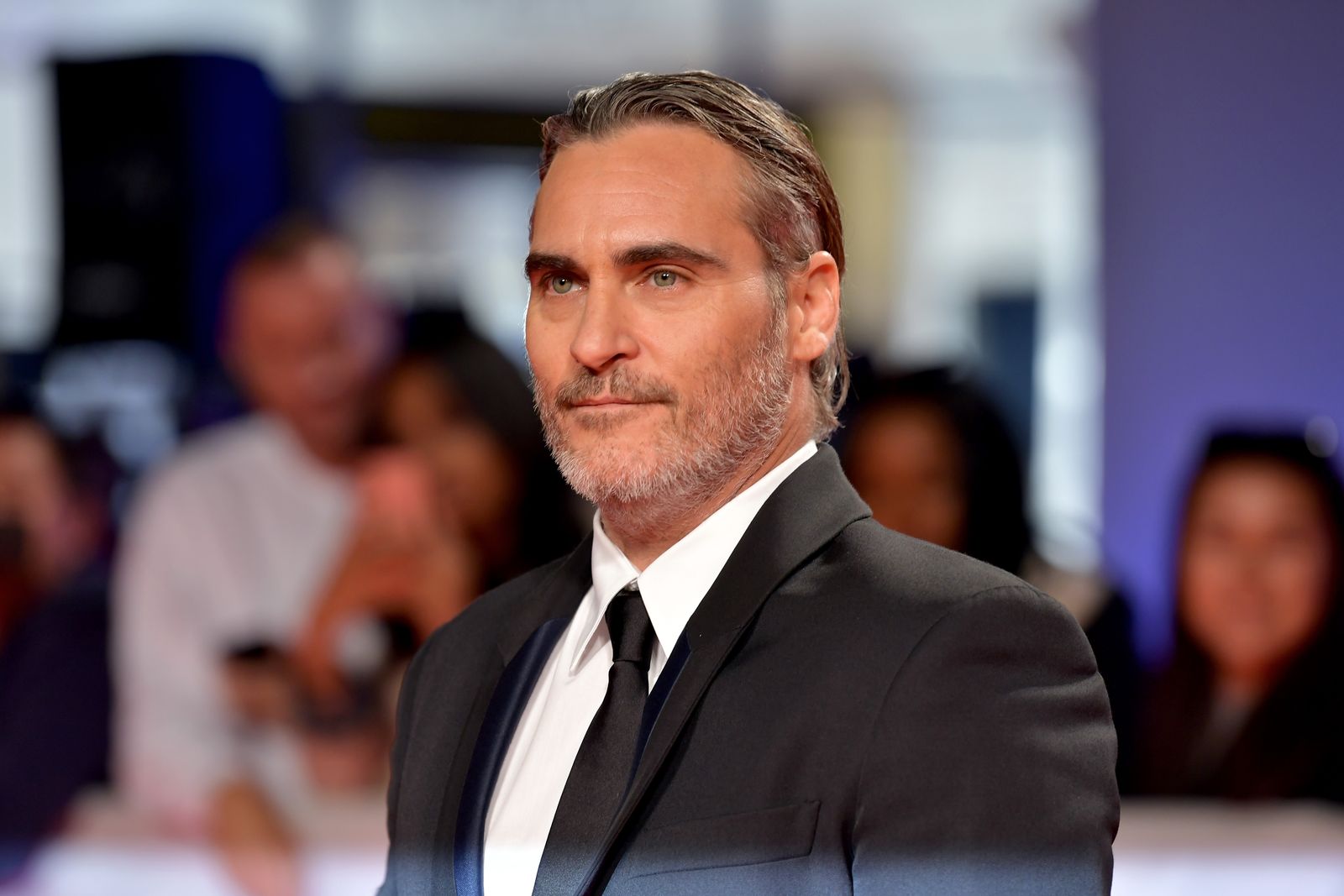 ---
After 3 years of courtship, Mara and Phoenix became engaged in 2019. The Girl With The Dragon Tattoo actress was seen rocking a huge diamond on her left hand. With the couple being so low key, they will probably keep the birth of their first child very hush-hush.
---
14. GIGI HADID AND ZAYN MALIK 
The news about this couple expecting literally blew the Internet up! The couple has been together since 2015 and over these 5 years, they have gone through a lot of ups and downs. Gigi's pregnancy became great news for the fans of this complicated couple.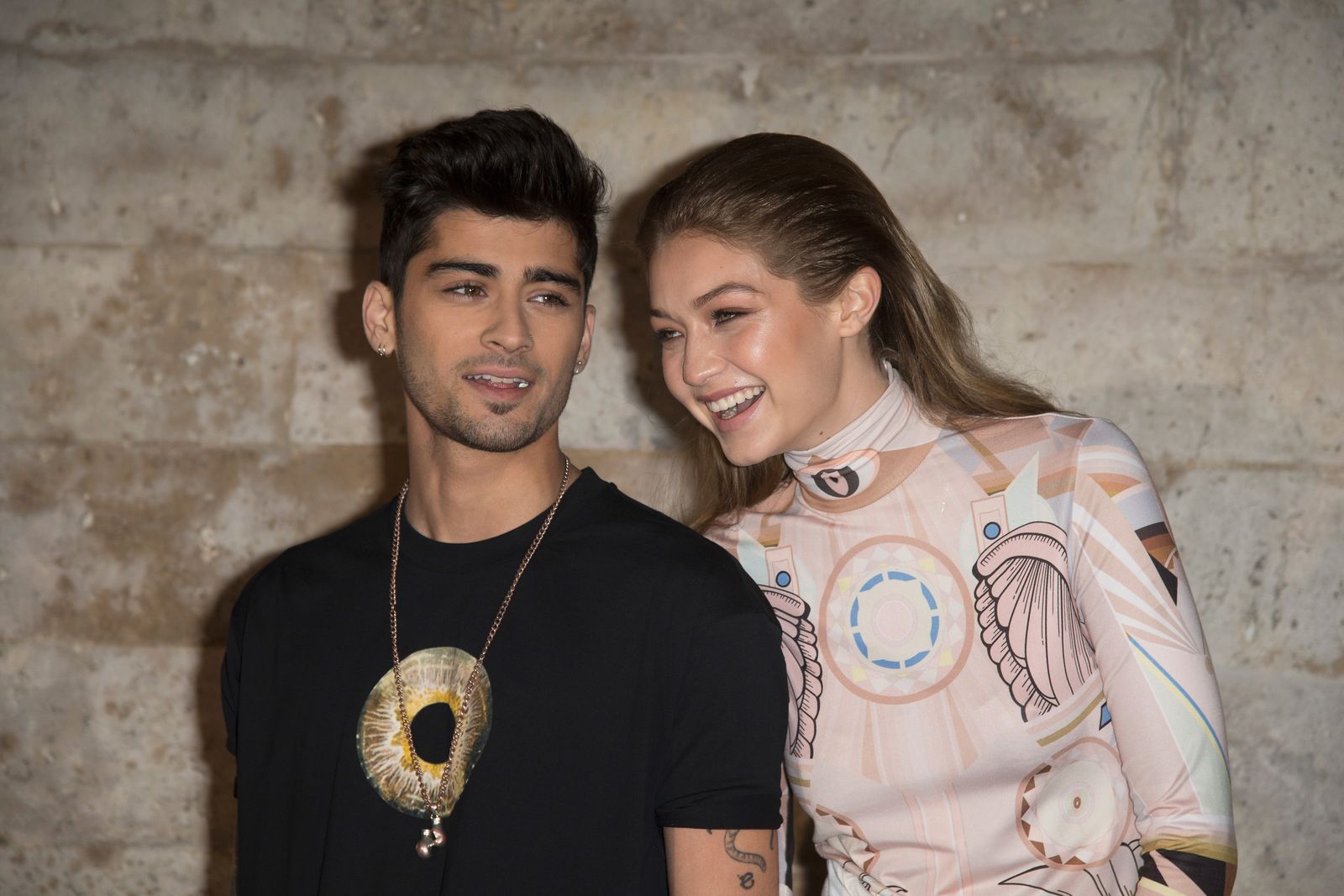 ---
It was first revealed by TMZ who noticed a tiny belly on the supermodel's picture on IG. Gigi shared a cute picture from the celebration of her 25th birthday with her sister Bella, and of course, with Zayn Malik.
TMZ announced the news April 28, saying she was about 20 weeks into her pregnancy. However, the model only said so officially later. When Gigi was five months pregnant, she admitted  her pregnancy on The Tonight Show Starring Jimmy Fallon show:
 "Obviously we wish we could have announced it on our own terms," Gigi said. "We're very excited and happy and grateful for everyone's well wishes and support."
---
The baby is to be due in September, according to Gigi's mom, Yolanda Hadid. The future grandmother also added that they weren't expecting the public to find out this news so soon. Apparently, Gigi and Zayn are expecting a girl, and we can only imagine how beautiful she's going to be!
---
13. LEIGHTON MEESTER AND ADAM BRODY
These two have fulfilled the millennials' dream, having become a couple in real life. The stars of The O.C. and Gossip Girl fell in love! Isn't that the crossover we all dreamt about 10 years ago? Leighton and Adam started dating in 2013 after meeting on the set of The Oranges 2 years before that.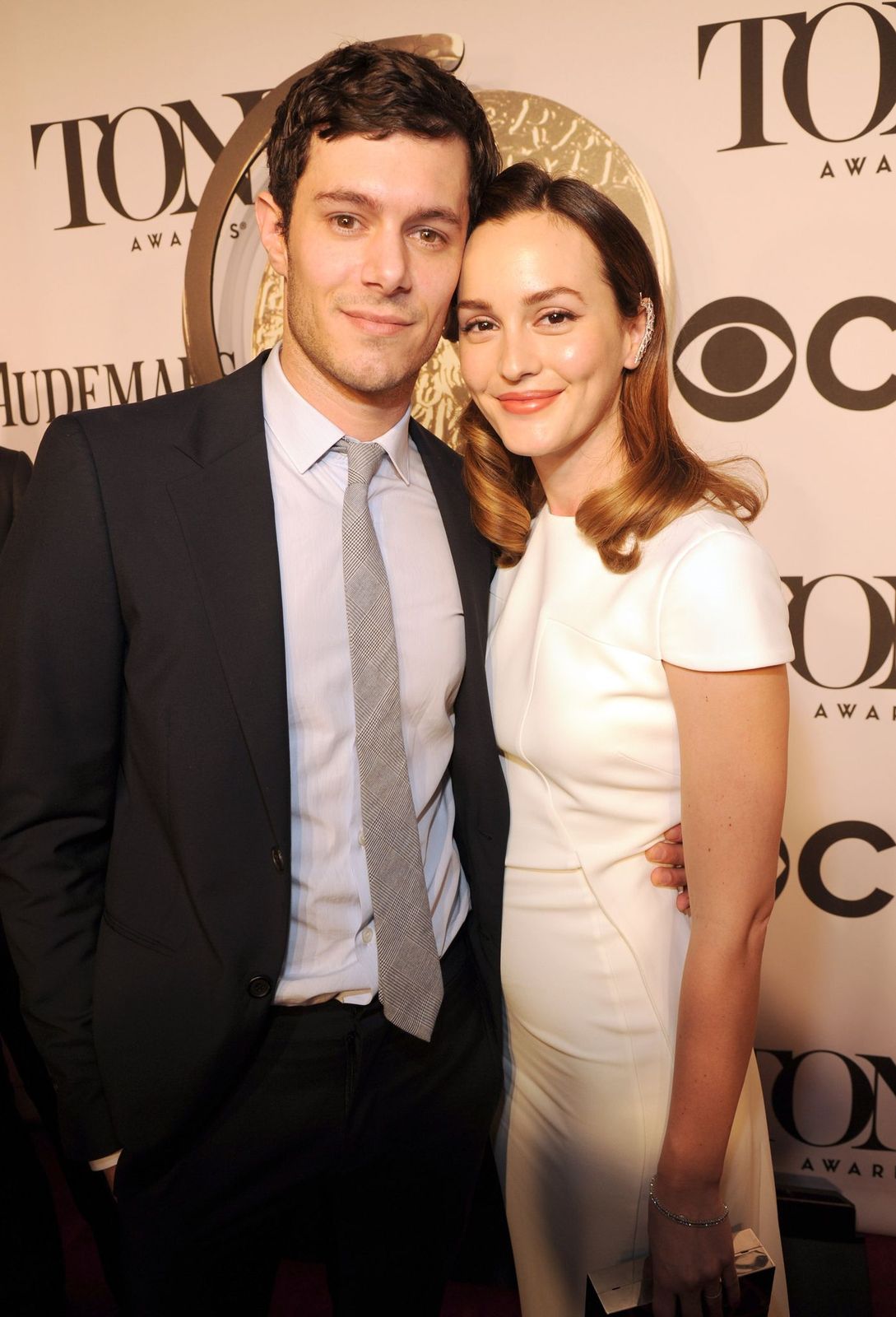 ---
At the end of that same year, the couple announced their engagement, and they got married soon after! Despite the incredible popularity they have always managed to keep their relationship private. Brody told GQ last year, that he and his wife are homebodies and do not want to monetize their popularity.
"She's more inherently private than I am. I don't seek publicity but if I'm sitting next to you on the subway, I'll tell you everything about me." 
---
The pair welcomed their first child, Arlo Day, into the world on Aug. 4, 2015. Leighton told Refinery39 why she doesn't often talk about Arlo: "I think the perception is: You're an ingenue, or you're an icon, or you're a mom. There's no in-between."
In April, Meester was spotted out with her belly showing meaning the family of three will soon be four! The pair haven't said anything about the status of Meester's pregnancy yet. Of course, we don't expect these two to tell us about their child a lot, but we hope everything will go smoothly!
---
12. PENN BADGLEY AND DOMINO KIRKE
Another Gossip Girl star on our list who was expecting a child. The star of YOU and his wife since 2017 are expecting their first child together after enduring two miscarriages. In February, Domino posted on IG and revealed the difficulties she had to go through.
"After two miscarriages in a row we were ready to call it. I stopped trusting my body and started to accept the fact that I was done" she wrote.
---
Kirke, who is already a mother to a son called Cassius with an ex-partner, said she was now "back to business" and wrote that she has now learned so much more from working in the pregnancy field for 10 years. In addition to her career as a musician, Kirke has been certified as a doula for many years.
One of her most recognizable clients is Amy Schumer. Kirke's passion for birth education also inspired her to found Carriage House, a pregnancy care center in New York and Los Angeles that offers resources, education, and doula services to new and expecting mothers.
"I was always interested in becoming a midwife, then at my own birth I didn't get the support I'd hoped for, and that changed everything. That's why I became a doula," Kirke told New York Family.
---
Penn and Domino are very private about their romance but we know they have been married twice! They got married in February of 2017 in an intimate courthouse ceremony in Brooklyn (where they currently reside). Truly romantic.
Half a year after they got married in Upstate New York, and their celebrity friends attended their wedding. Domino is due to give birth to their newborn very soon, so it's about time we start expecting the news from these two.
---
On September 20, Kirke announced that she had given birth to their first child. The happy new mom posted an artwork of a red uterus on Instagram and captioned it:"His heart shaped home #40dayspostpartum." Domino also posted a snap of the sleeping next to her bedside. 
---
11. NICKI MINAJ AND KENNETH PETTY
Young Money is about to become a mother. That's right – Nicki Minaj is pregnant, a year after her marriage to Kenneth 'Zoo' Petty! In a spectacular Instagram photoshoot, the singer revealed her baby bump with a caption that just read #preggers. As you can expect, the photo has received over 9.5 million likes in under 24 hours.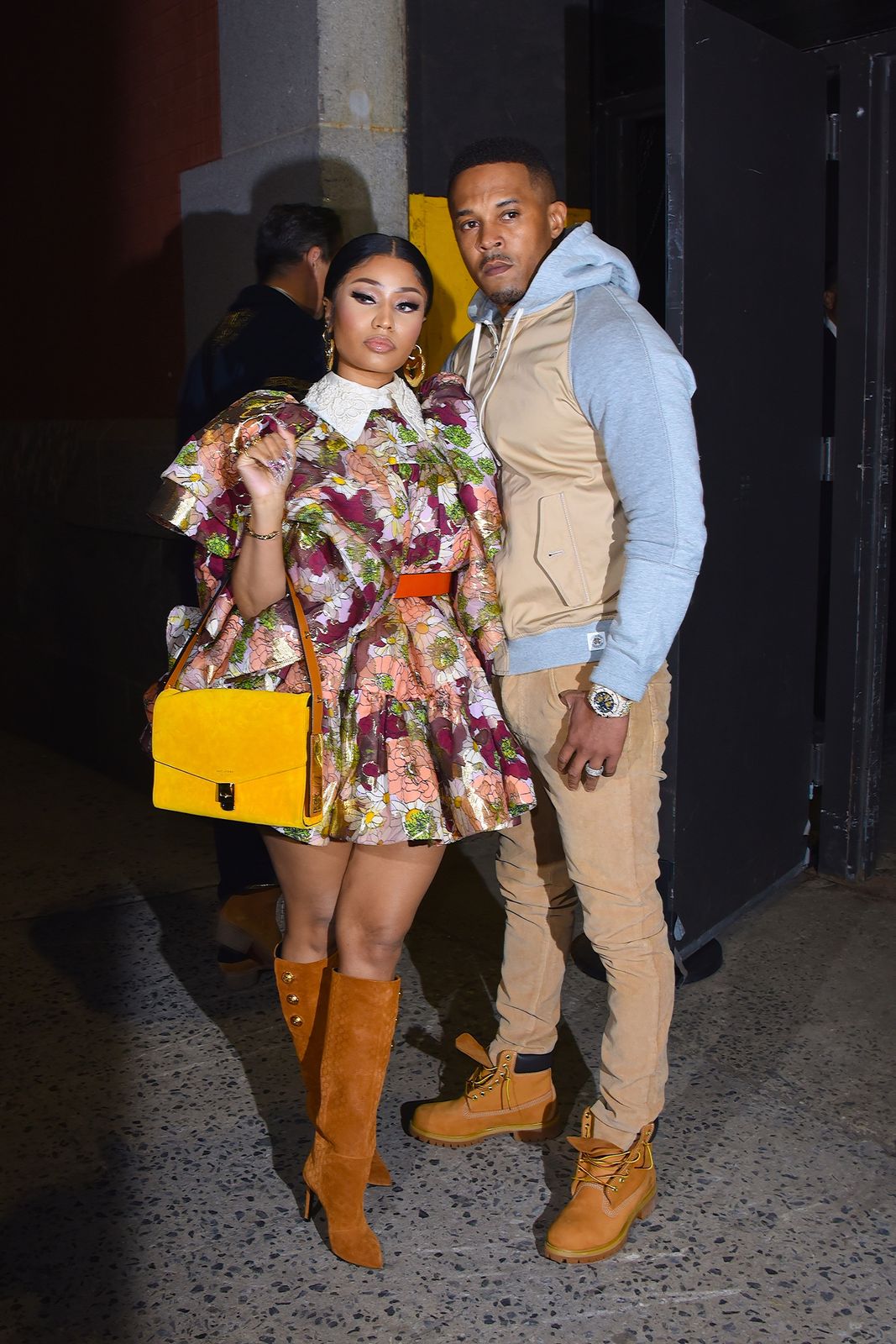 ---
With the latest news, Mrs. Petty is sitting pretty. Though the news came as a surprise to many fans (despite rumors doing the rounds earlier in 2020), Minaj has been vocal about wanting to be a mother for many years. In fact, the singer told Complex back in 2014:
"I feel like I was put here to be a mother. I definitely will be married before I have my baby. I want to make sure I do it in that order."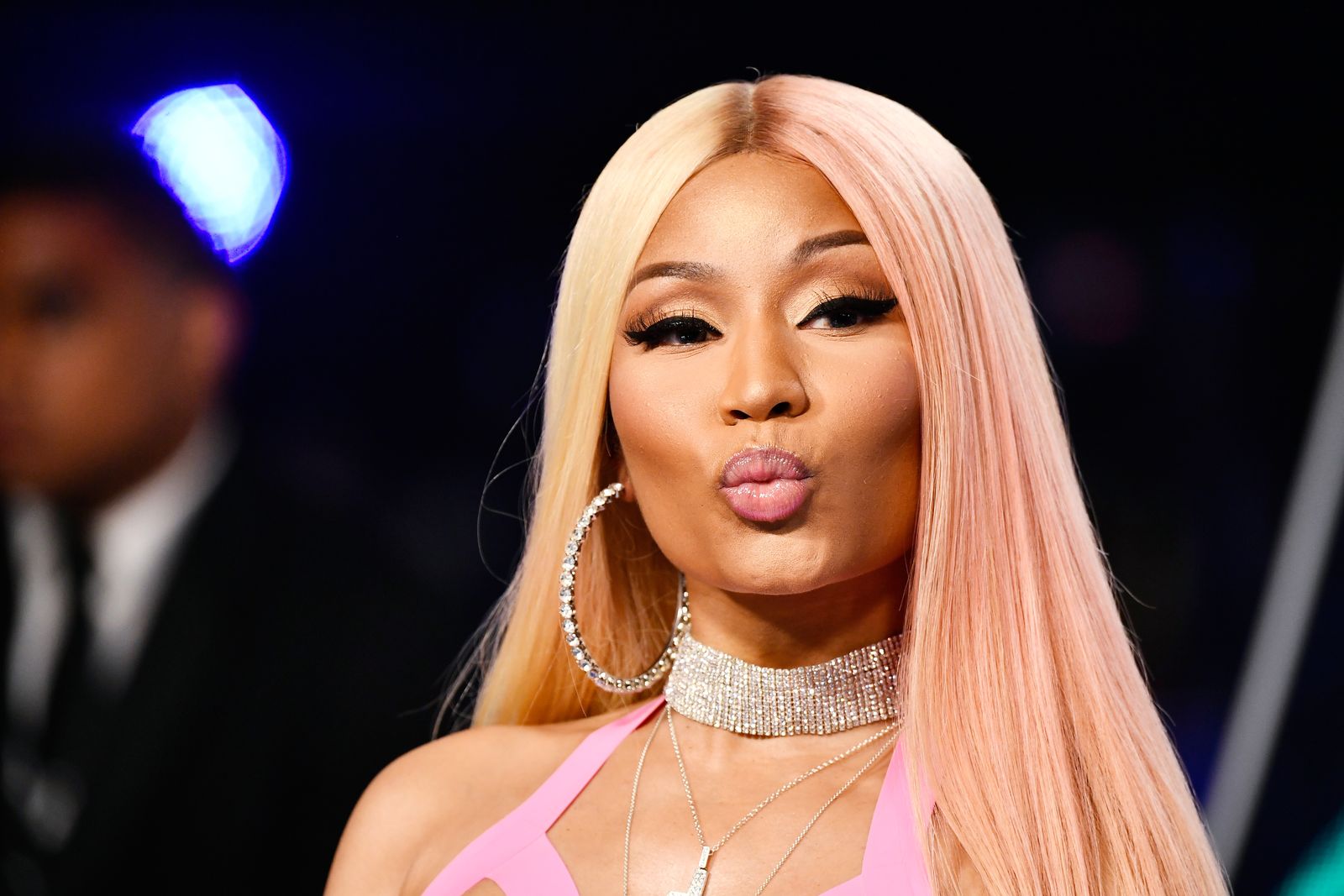 ---
Everything worked out in her favor as she got married and 1 year later, she's expecting! Minaj's pregnancy announcement may not have had a due date, but judging by the size of her baby bump, we can expect a baby Petty to be welcomed to the world soon, and we can't wait!
---
10. VANESSA MORGAN AND MICHAEL KOPECH
The couple is starting a new journey in their lives and we're here for it! The Riverdale actress announced the news of her and her husband Michael Kopech's pregnancy in an IG post on July 24, when shared the couple's gender reveal party for their first child together. The pair is expecting a boy!
---
Vanessa shared that she wanted to keep her pregnancy as private as possible but she realized that the public would find out regardless and it would be better for her to announce the news herself. The actress wrote: 
" I do want to keep this chapter of my life private but did want to be the first to share the news. I am overjoyed to be welcoming my baby boy into the world this January 💙 ."
The parents-to-be met a few years ago through social media. Morgan described seeing Michael on her explore page on IG and immediately thinking he was her dream guy. She then followed him on Twitter and he followed her back. Soon after, the couple began communicating via DMs before they finally decided to meet in June 2018.
---
2 years later, the couple made things official when they tied the knot in the company of their closest family and friends in Homestead, Florida. Some of the cast of Riverdale were in attendance such as Skeet Ulric, Drew Tanner, and Madelaine Petsch.
Vanessa and Michael's pregnancy announcement comes 6 months after their dreamy wedding. The actress is overjoyed and also shared a sweet message to her son: "I can't believe how much growth and strength you've already given me as your mom. It's like God knew I needed you, my angel."
---
9. BINDI IRWIN AND CHANDLER POWELL
Bindi Irwin, daughter of the late and great conversationist and TV host Steve Irwin has officially announced her first pregnancy. Irwin and her husband Chandler Powell revealed the news on Instagram when she posted an adorable picture of them holding a cute baby romper. Bindi captioned the photo:
"Chandler and I are proud to announce that we're expecting! It's an honour to share this special moment in our lives with you." 
---
The announcement comes just 5 months after the couple tied the knot at the Australia Zoo in Queensland. Their wedding venue was founded by her grandparents in the 1970s and it is still maintained by the Irwin's. Bindi's mom took to Twitter to share excitement about the news stating:
"This is the best day ever! I am over the moon to announce that @BindiIrwin and @chandlerpowell9 are going to have a baby! ...While I wish that Steve was here to share this beautiful moment, I know that he would be so proud."
---
8. ED SHEERAN AND CHERRY SEABORN
Well, it's been confirmed, Ed Sheeran and his wife Cherry are about to become first-time parents! Seaborn is said to be in her final trimester and the couple couldn't more be ecstatic. However, the duo decided to keep their new chapter private due to the lockdown and pandemic.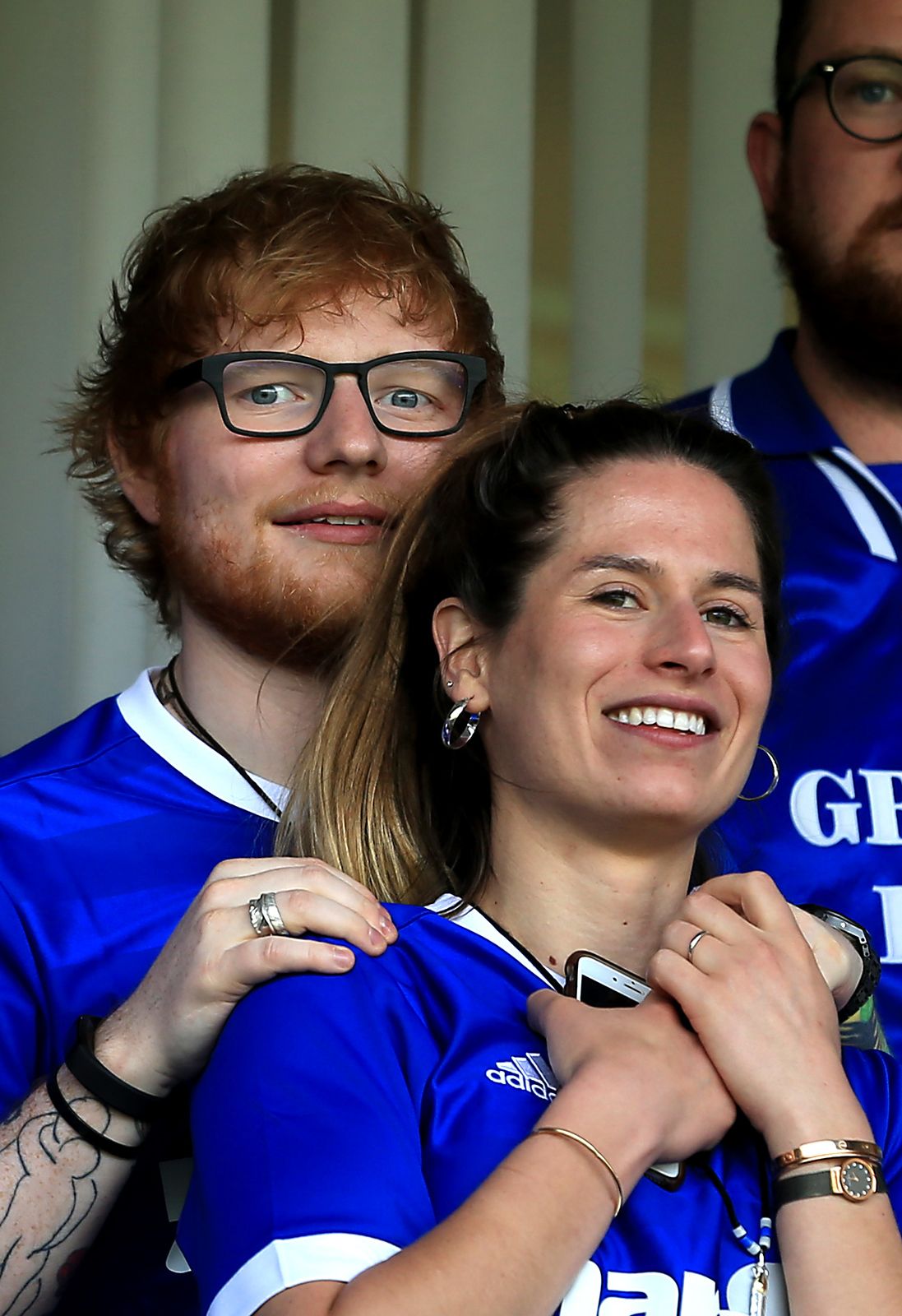 ---
The pregnancy is a full-circle moment for the pair as they've always been in each other live's as friends. They began dating in 2015, after 3 years they made things official with a wedding ceremony. Last year, the Thinking Out Loud singer shared that he would be taking a break from music. 
Interestingly enough, his introduction to fatherhood may be his retirement from music. The star has stated that once he becomes a dad, his focus will shift: "My ambition is going to go to zero as soon as I have kids. I am going to be like 'I do not care anymore as I have another life to take care of.' He also said he just wants to be a great dad.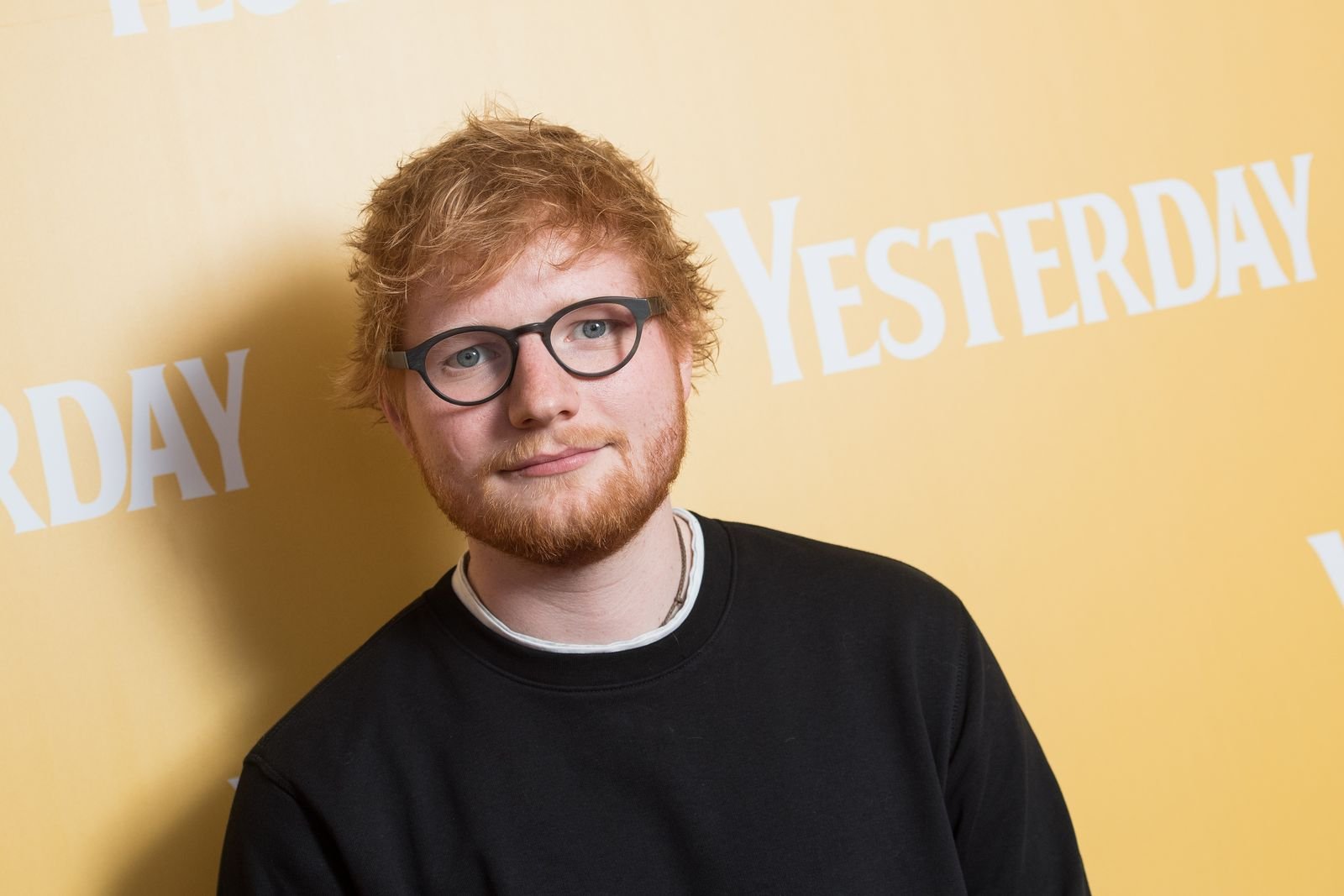 ---
7. JOHN LEGEND AND CHRISSY TEIGEN
One of Hollywood's most famous couples has confirmed their expecting baby number 3! The soulful crooner and his model wife Chrissy shared the news in a music video for his song Wild. In the video, we catch a glimpse of Teigen's baby bump near the end.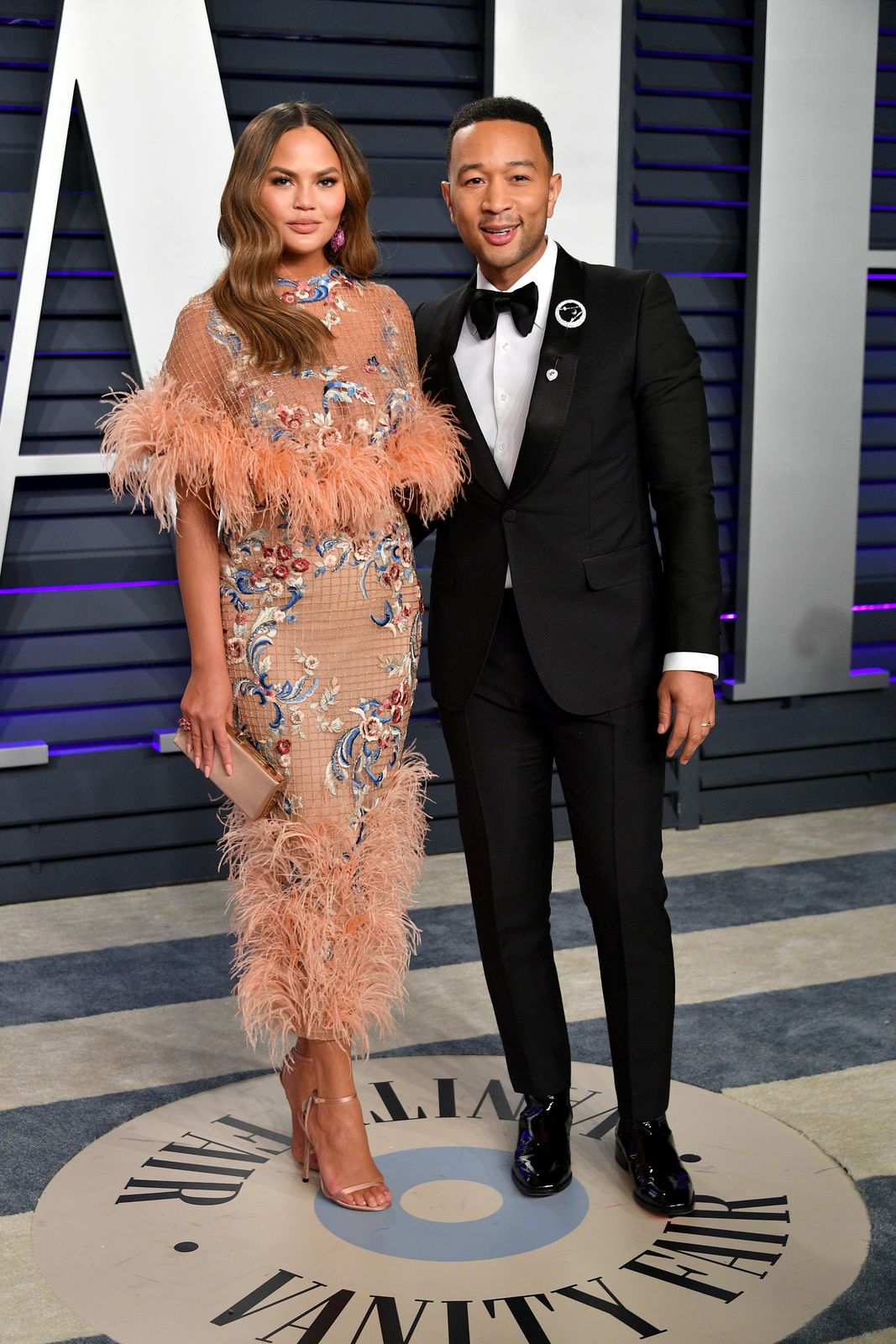 ---
Before the big surprise, the pair shared a bit about their lives during YouTube live session and they discussed how their appearance on Legend's videos in the past has an inside peek of their growth as a couple and a growing family.