Meet Andy Kaufman & His Unbelievable Stories
Andy Kaufman was an eccentric American actor, comedian, and entertainer. With over 30 years since his reported death, he remains to be a huge figure in the entertainment world. However, the myth continues that he may have faked his own demise and could actually still be alive today… What are all of the unbelievable theories? Let's find out!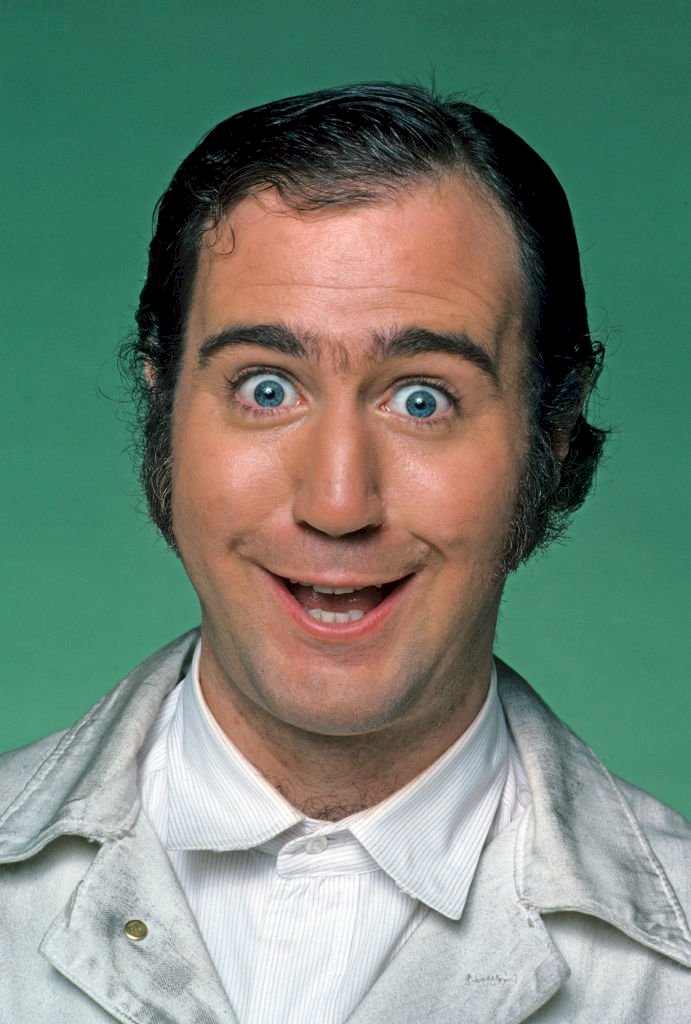 ---
WHO WAS ANDY KAUFMAN?
Born in 1949 in New York City, Kaufman revolutionized comedy with boundary-pushing acts. There was no one else quite like him! He never considered himself a comedian, according to Kaufman he was a "song and dance man." His first routine remains one of his most well-known as he pretended to be a heavily accented foreign man.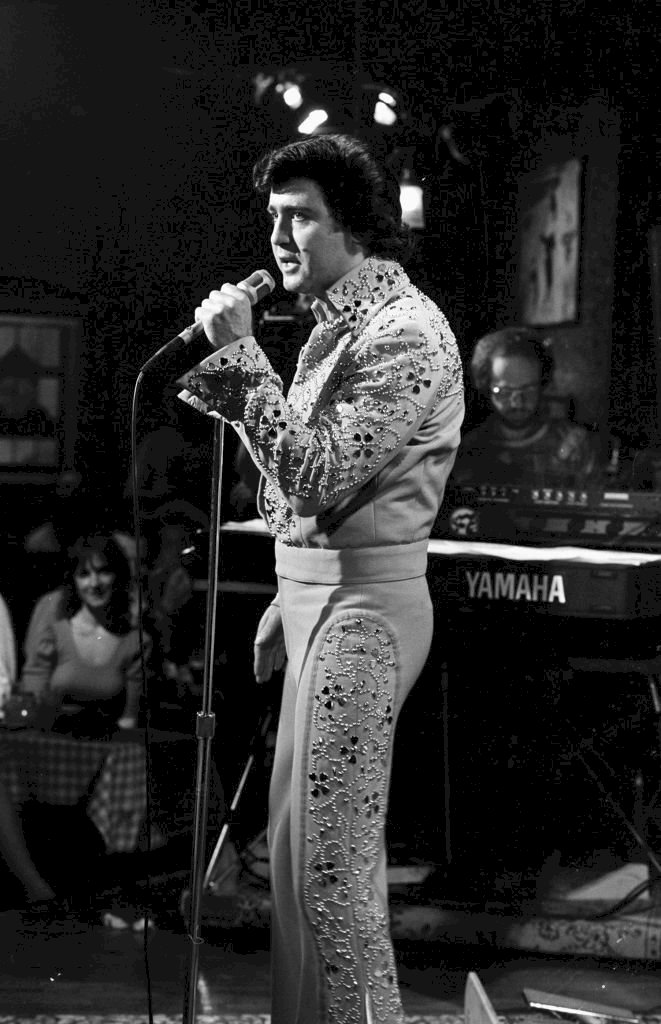 ---
MAKING IT BIG TIME
In the early 1970s, he began performing for small comedy clubs working his way up, and in 1975 he captivated the public eye with his act on the first season of Saturday Night Live. In 1978 he appeared on one of the biggest TV shows Taxi. His screen character, mechanic Latka Gravas, had multiple personalities enabling him to play different characters in an episode.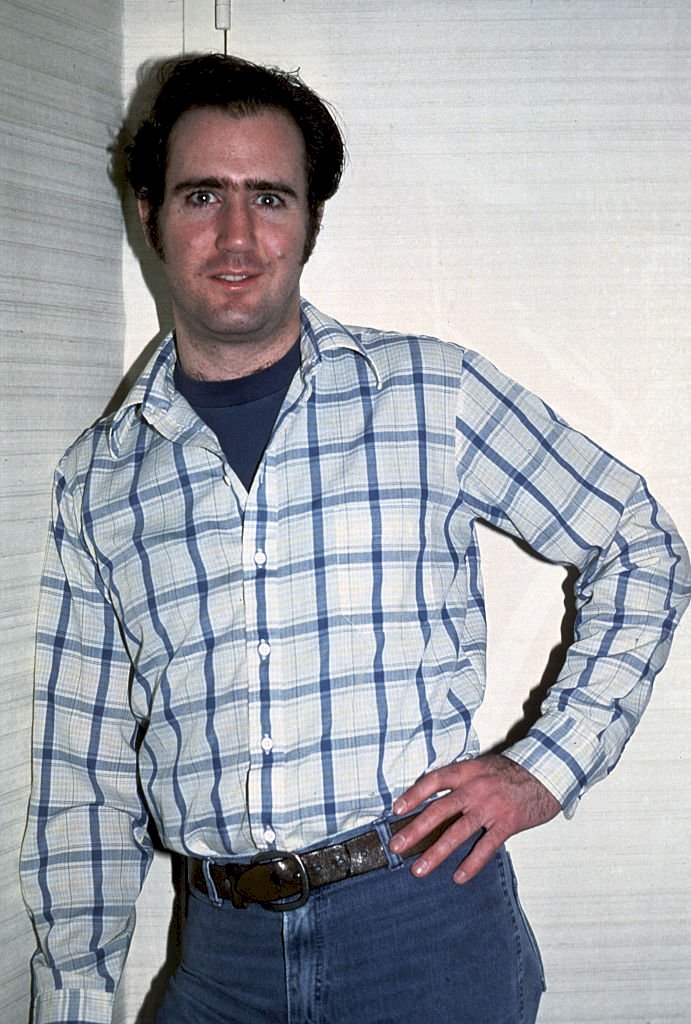 ---
GOING BEYOND THE NORM
During his success in the TV world, he continued to do comedy shows and performances on tour showing the world his talent. His uniqueness shone with the creation of Tony Clifton who was a concoction of Kaufman's jokes and elaborate hoaxes. The lounge singer described him as "interactive".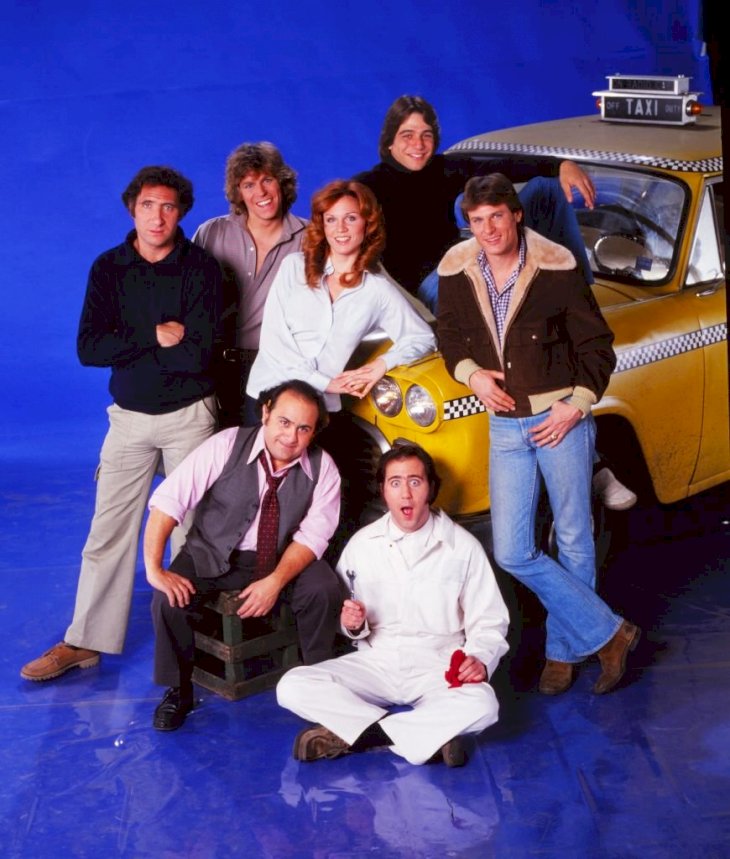 ---
MILK AND COOKIES ANYONE?
Indeed, Kaufman's non-traditional ways continued as he succeeded in stage-audience interaction transcending the norm in ways never seen before. A particular event at a Carnegie Hall concert involved the star loading the entire audience onto tour buses. But, it doesn't stop there… He proceeded to give the lucky audience milk and cookies.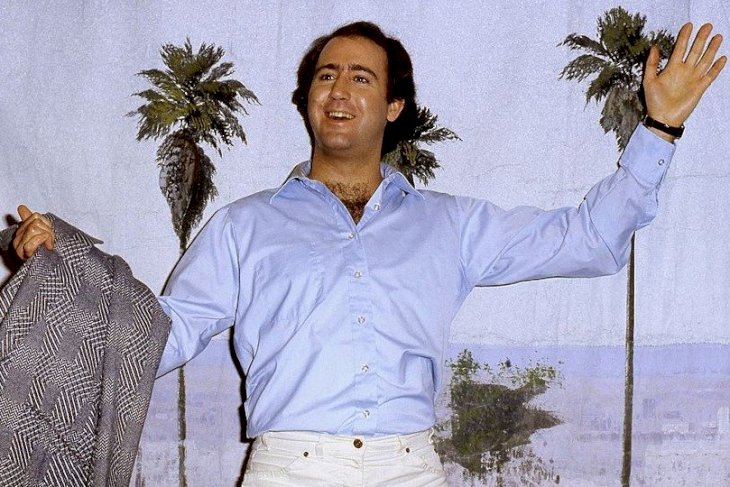 ---
WRESTLING KING
Inspired by his elaborate hoaxes, Kaufman began wrestling women during acts. Later, the bar was set high as he stepped into the ring with professional wrestler Jerry "The Kind" Lawler. Sparking huge media interest (as well as a broken neck), the famous feud and matches were revealed to be staged although this was not disclosed until over 10 years later.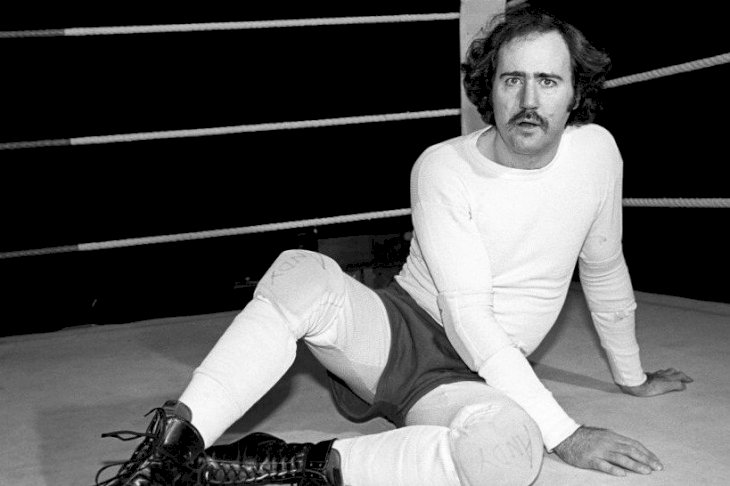 ---
THE OLD CARNIVAL DAYS 
1977 marks the year that he began inviting the women of America on stage to wrestle him live on television. He would wrestle hundreds of women to "recapture the old days of the carnivals" claiming that, due to size and strength, "they would have a good chance to beat" the star. He offered a $1,000 reward to the women that beat him.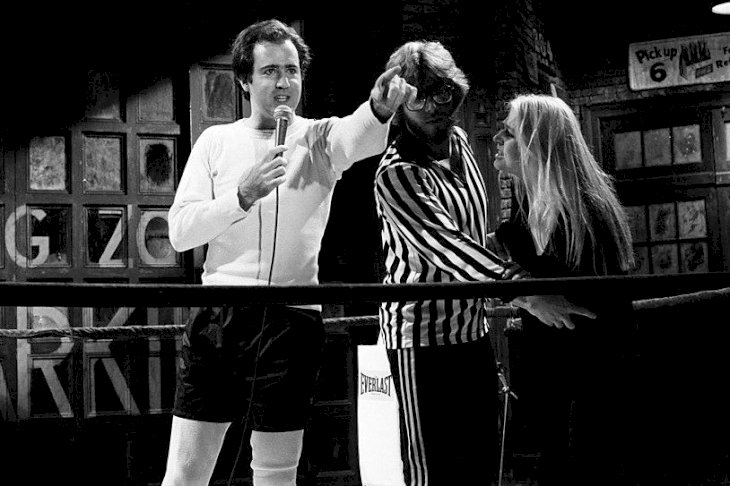 ---
THINGS TURNED SOUR
Kaufman may have crossed the line in the entertainment as he angered audiences with his female-wrestling routine. It became clear that the eccentric entertainer was not for everyone when, in 1983, a phone vote was organized for Saturday Night Live fans asking the audience if he should ever appear on the show again. 
With 195,544 people having voted "Dump Andy," he never guest-starred since. This sad vote left the star feeling defeated as his routines were all done for the audience's enjoyment. However, his sense of humor did not sit well with every one and this he was shown the door.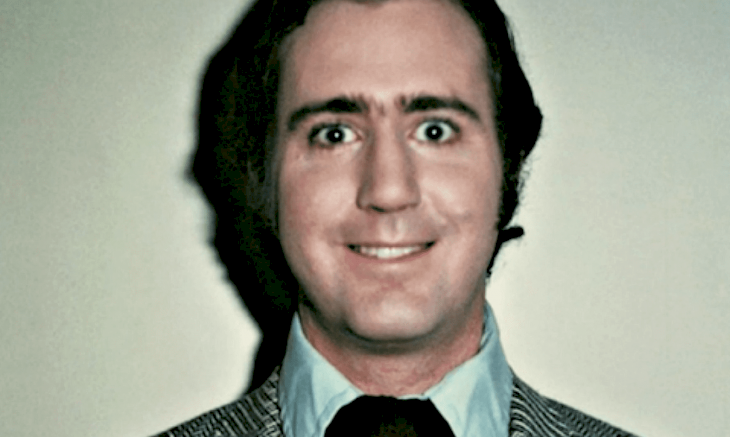 ---
KAUFMAN'S DEATH
In 1983, Kaufman suffered from coughing and, after some tests, the entertainment star was diagnosed with a rare illness. Despite attempts to cure the illness with medical treatment and natural medicine, it rapidly progressed and his health deteriorated quickly. He died in Los Angeles in 1984 at the young age of only 35.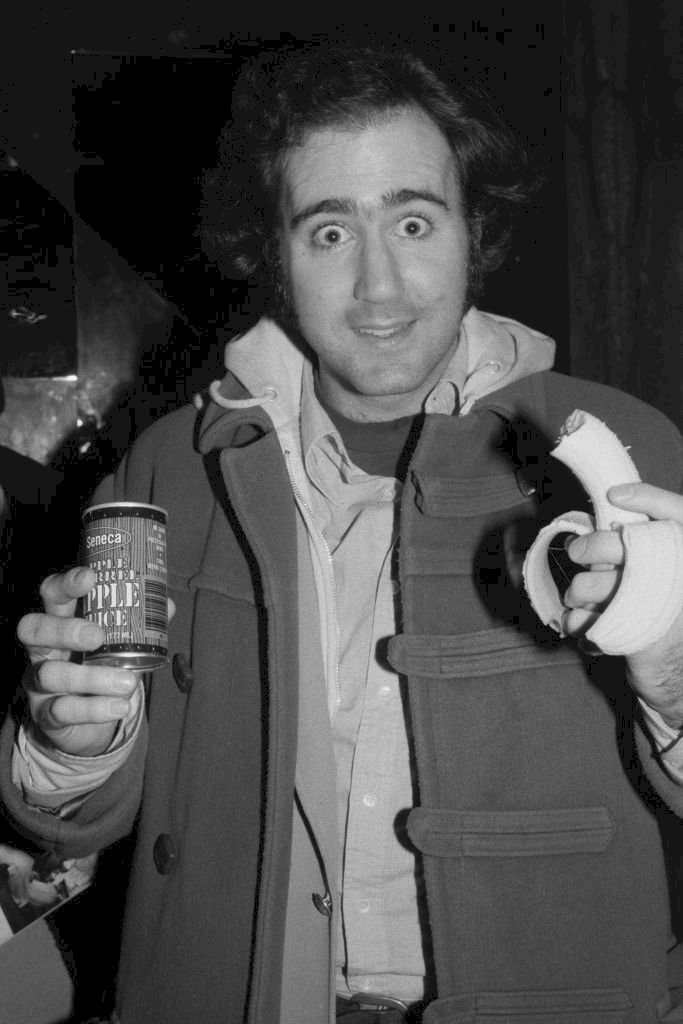 ---
DEATH-HOAX RUMOURS
So, why were some so hesitant to trust the obituary? Bob Zmuda, Kaufman's writing partner, and friend published the book Andy Kaufman: The Truth, Finally in 2014 that sparked rumors. Co-authored by his girlfriend Lynne Margulies, the book drew attention to the fact that Kaufman had planned to leave the world of show business through faking his own death.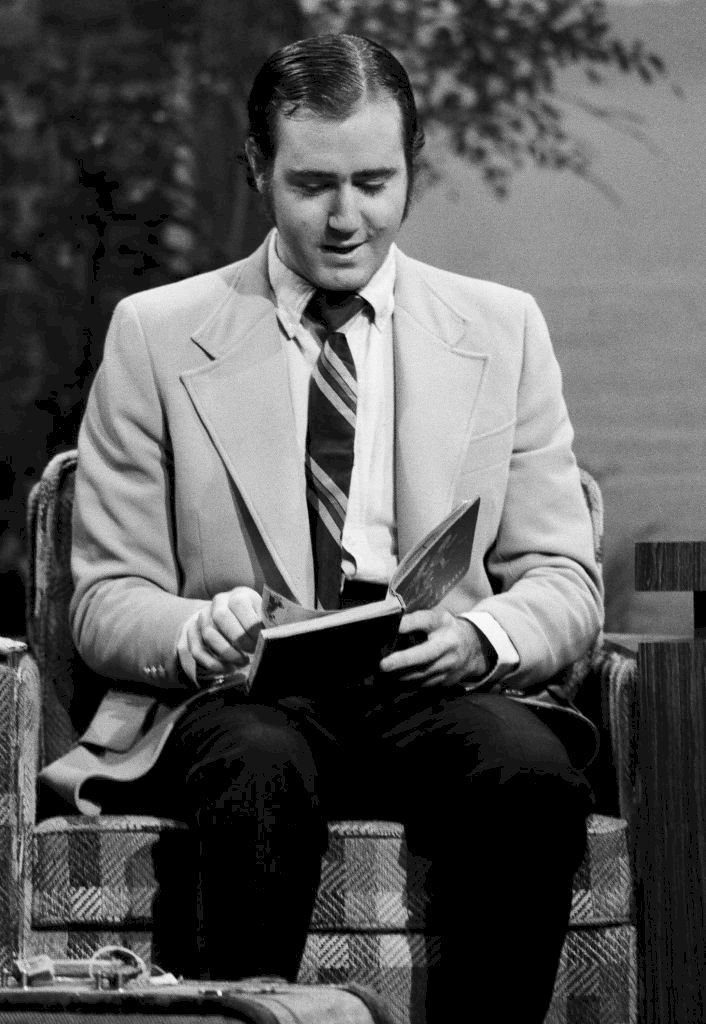 ---
WILL THE PRANKSTER RETURN?
Back in 2013, questions erupted right left and center with reports from companies as big as CNN. Kaufman's brother, Michael Kaufman, read an alleged letter from Andy at a comedy club introducing the world to a 24-year old claiming to be Andy's daughter. Though rumors were soon shut down; Michael stated that he believed he was "the victim of a hoax."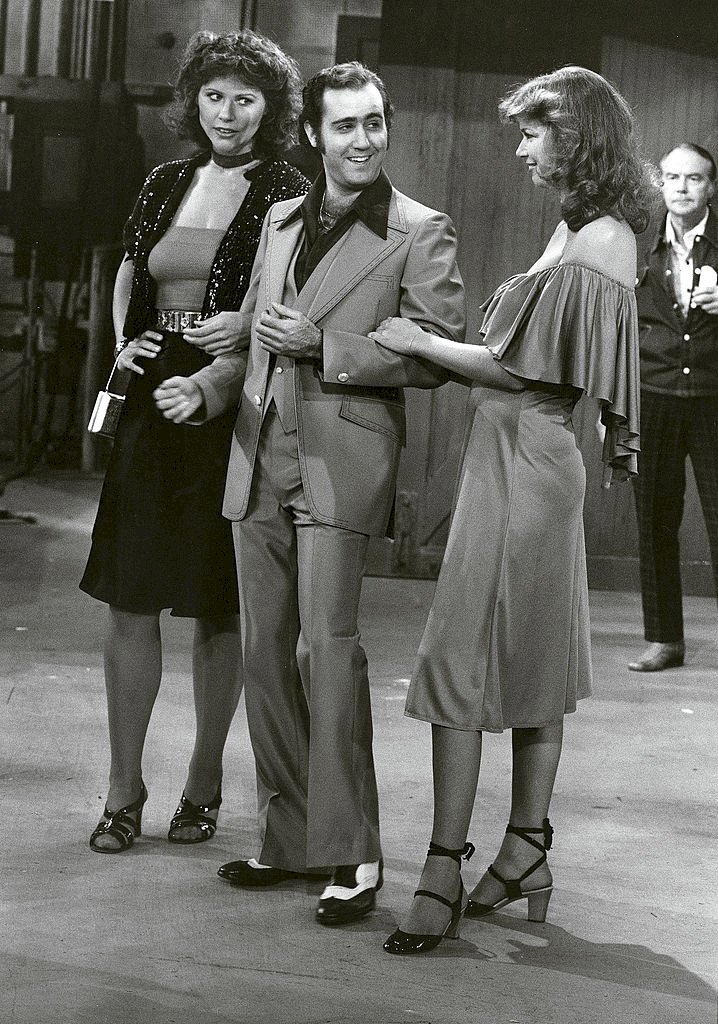 ---
DAUGHTER OR ACTRESS?
It was later reported that the woman was, indeed, an actress names Alexandra Tatarsky. Despite telling audiences that her so-called father had left the industry to be a "stay-at-home dad", she never elaborated on his purportedly staged death. Her real father was later revealed to be a psychologist named Andrew.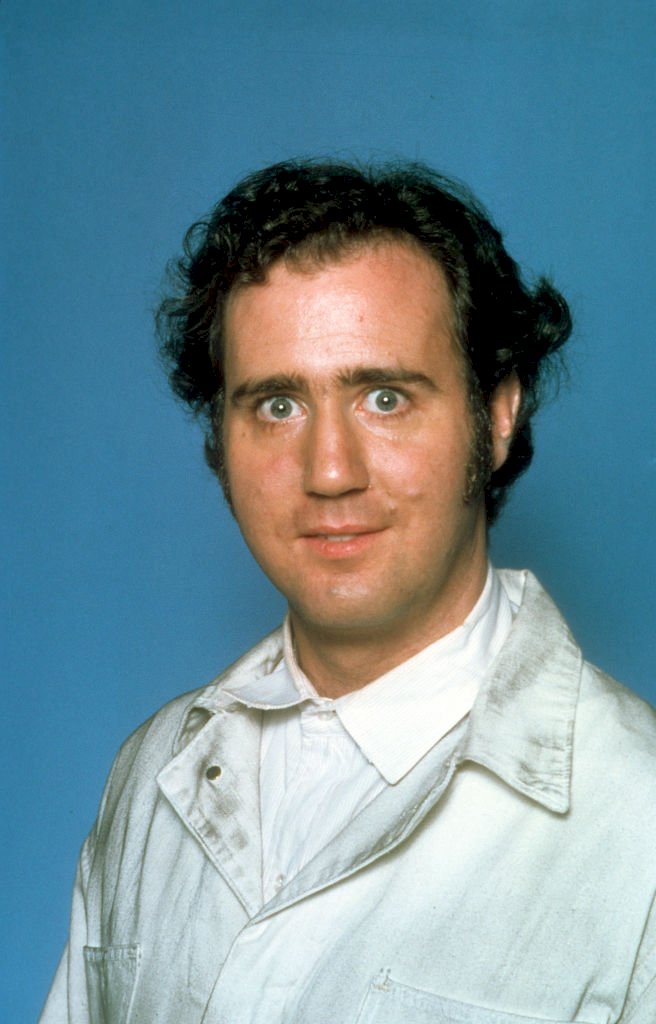 ---
KAUFMAN'S FAMILY
Andy was raised by his mother Janice, a former model, and father Robert Kaufman, a jewelry salesman. Andy was the eldest of three as he grew up in Long Island with his younger brother Michael Kaufman and sister Carol. He had a pretty normal upbringing so why did his life turn out the way it did?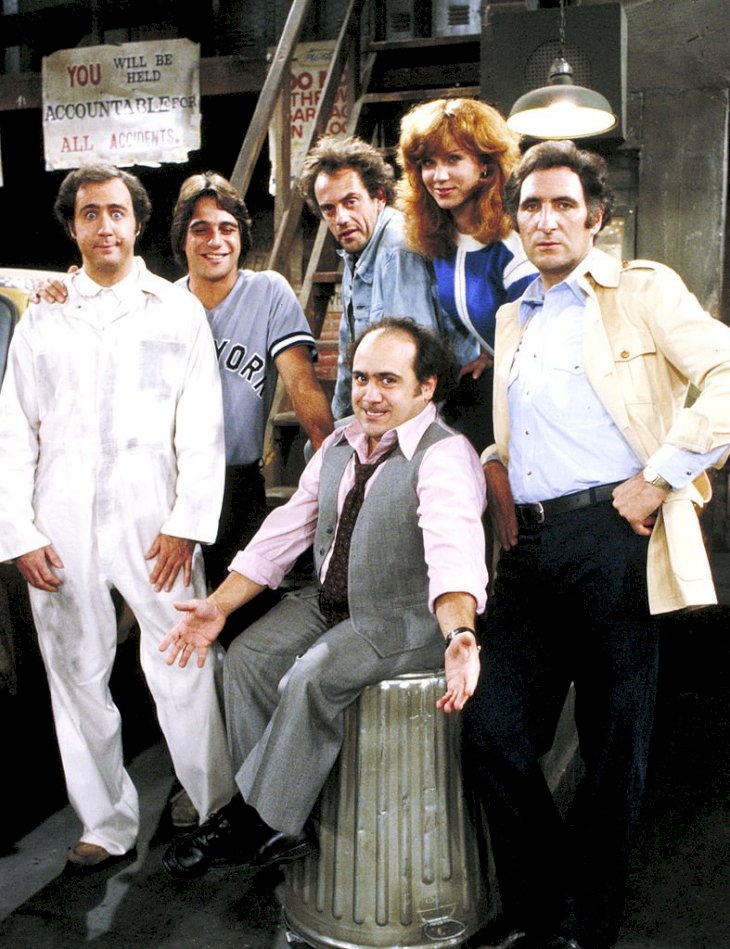 ---
KAUFMAN'S REAL DAUGHTER
Kaufman went off the rails towards the end of high school as he became involved in the wrong things. At the age of nineteen, his young girlfriend Gloria was also expecting his child. His daughter was born in July 1969 while Andy was studying in Boston. Although Andy never saw the baby, his parents did for a few days before she was put up for adoption.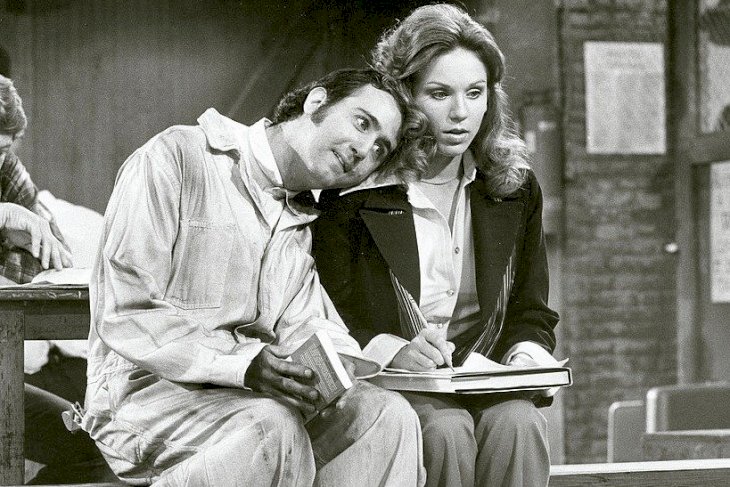 ---
HIS GIRLFRIEND, LYNNE MARGULIES
Lynne Margulies was Andy Kaufman's former girlfriend. The couple met in 1982 when they were on set filming My Breakfast with Blassie. They stayed together right up until Kaufman died. In 2009, she published a book named Dear Andy Kaufman, I Hate Your Guts! The book contains hilarious images of the star alongside hate mail the comedian had received. 
---
LYNNE MARGULIES ON DEATH HOAX
Kaufman's former girlfriend insists that the comedy star is dead emphasizing the fact that the woman claiming to be Kaufman's daughter is a hoax. She told TMZ, "I was in the hospital room. I was there. They would have had to switch bodies." Apart from Kaufman's real daughter who was adopted, she said that he had no other children to her knowledge.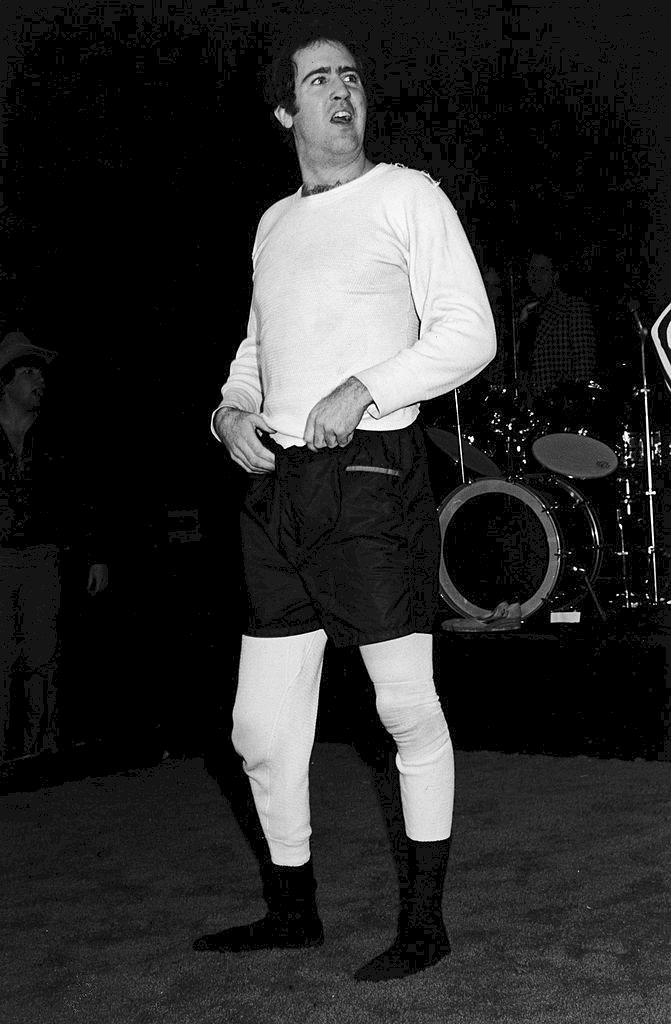 ---
INTERESTING FACTS ABOUT ANDY KAUFMAN
Andy displayed an interest in performing and a love for television at an early age. After graduating high school in 1967, he thought he may be drafted for military service, yet he made a lucky escape as his doctor wrote a letter to say that Kaufman had no grasp of reality deeming him incapable for service. This enabled him to go on to study Television Production!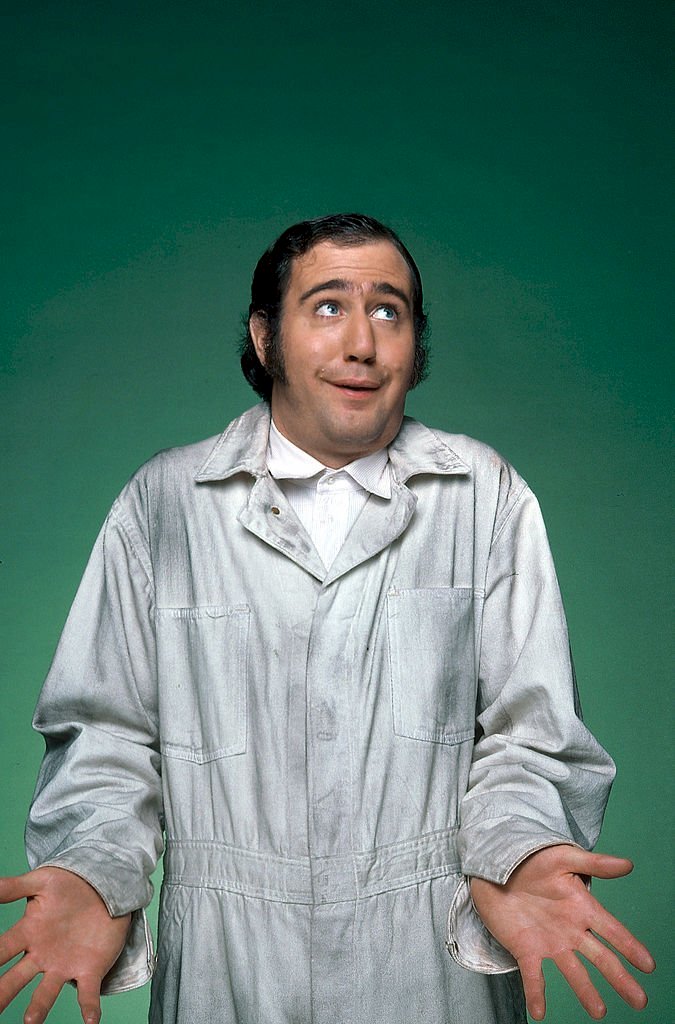 ---
HIS FAMILY APPEARED ONSTAGE
Kaufman's non-conventional ways can be seen in how he involved his family in his work. At the end of his infamous Carnegie Hall act, his family helped give out milk and cookies to the audience. His family helped serve nearly 3000 attendees, which was interestingly followed by a ride on the Staten Island ferry.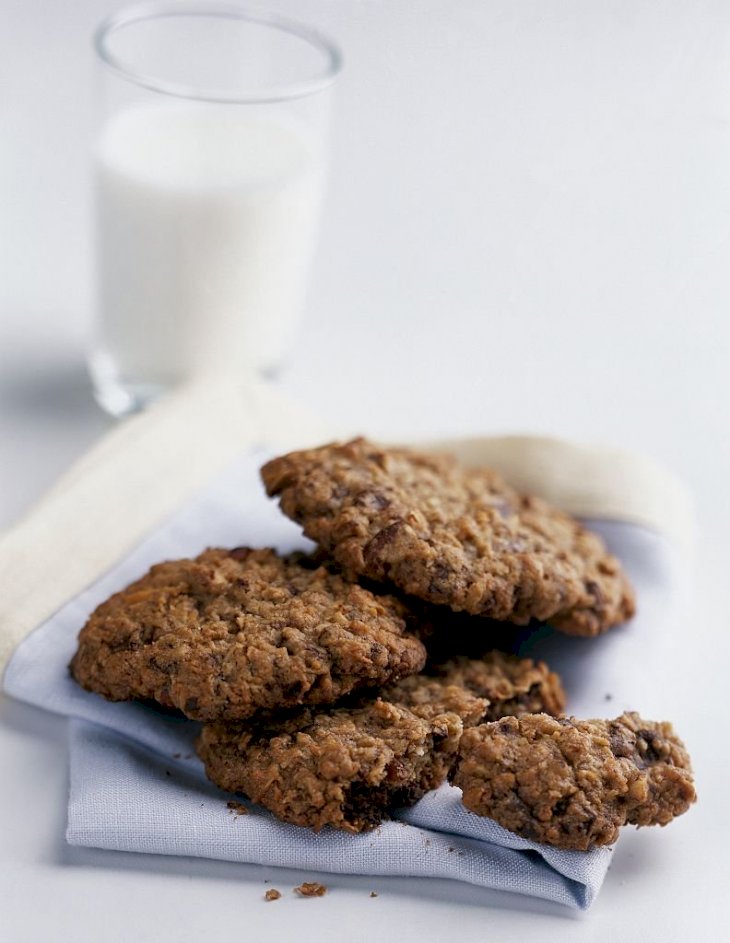 ---
ANDY'S BIZARRE ACTS
Kaufman was well-known for his creativity and lack of conformity. When he started out in the 1970s he transcended beyond the norm as he entertained (or perhaps tried to) audiences by reading from The Great Gatsby threatening the audience with starting over again if they complained. He also appeared on stage with a sleeping bag and would climb in it!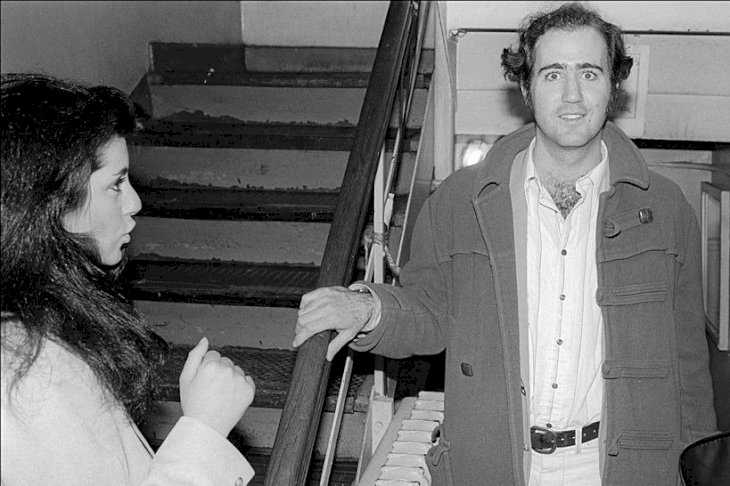 ---
BIG PLANS FOR TONY CLIFTON
Tony Clifton, the abrasive singer that formed part of Kaufman's act, became an inherent part of many routines. His brother, Michael Kaufman, announced that "Andy had been talking about franchising Tony Clifton before he died," with big plans as "he was going to have one in every state." Unfortunately, his dream to franchise Tony Clifton was never accomplished.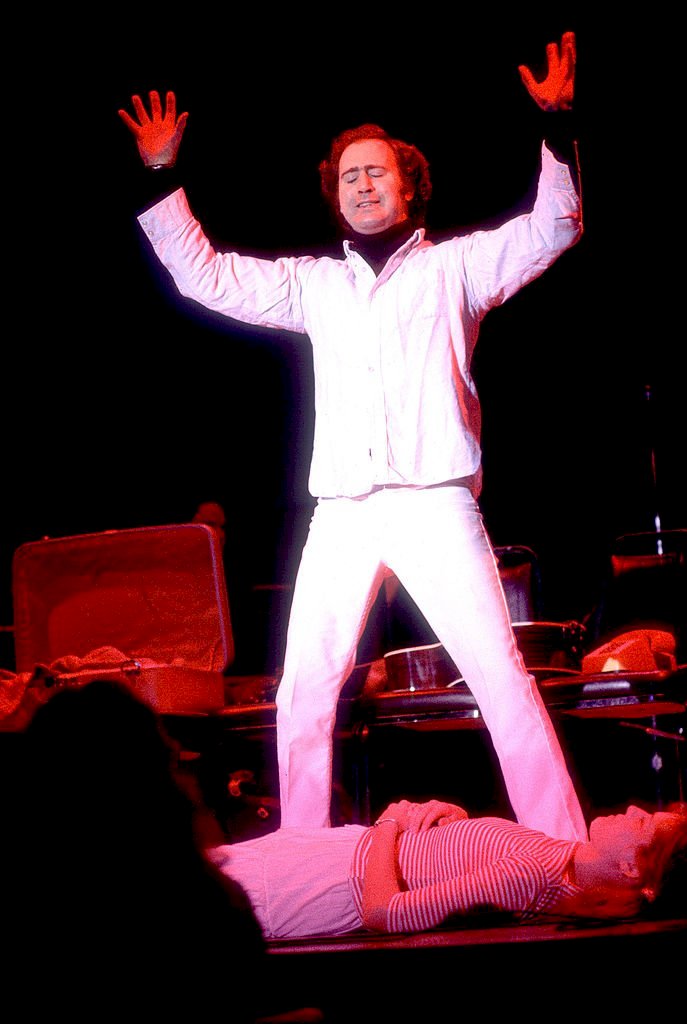 ---
A PECULIAR REQUEST
Kaufman's role as Latka Gravas in the television series Taxi (1978 – 1983) was a version of his "foreign man" character. He requested to be on set for only two of the five days of shooting the episodes. Producers agreed as the cast went on to work "with a fake Andy who wore a sign around his neck that said, Latka." A strange request for a peculiar man!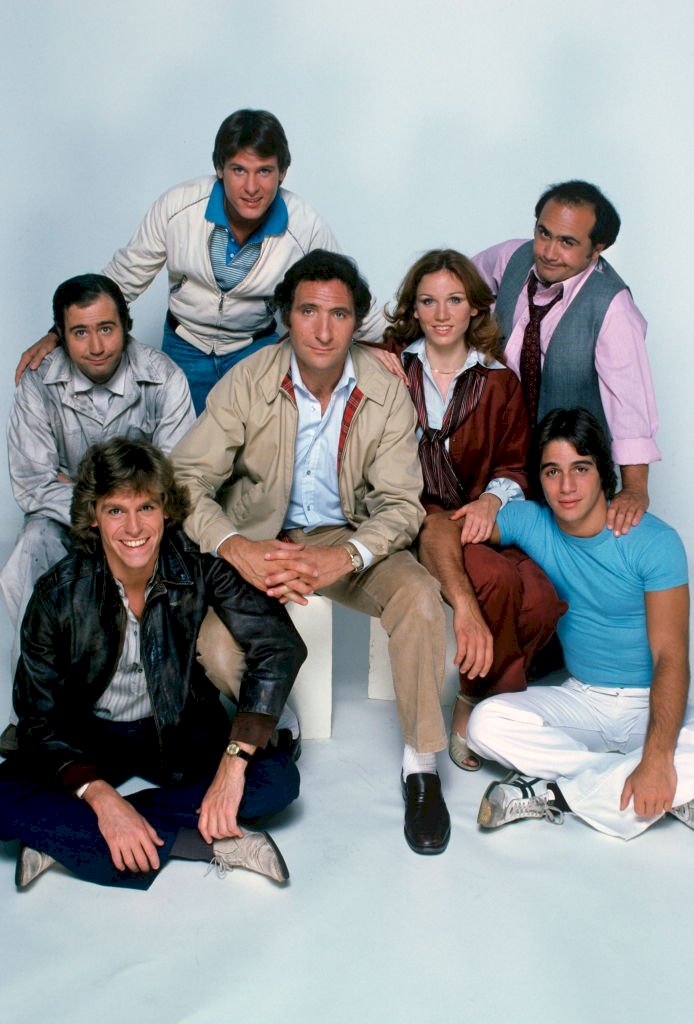 ---
MAN ON THE MOON – A KAUFMAN TRIBUTE
In 1999, Man on the Moon, a biographical comedy-drama based on the memorable entertainer Andy Kaufman was released. Jim Carrey starred as Kaufman as the film delved into his steps from childhood to his journey to fame through his television and sitcom appearances.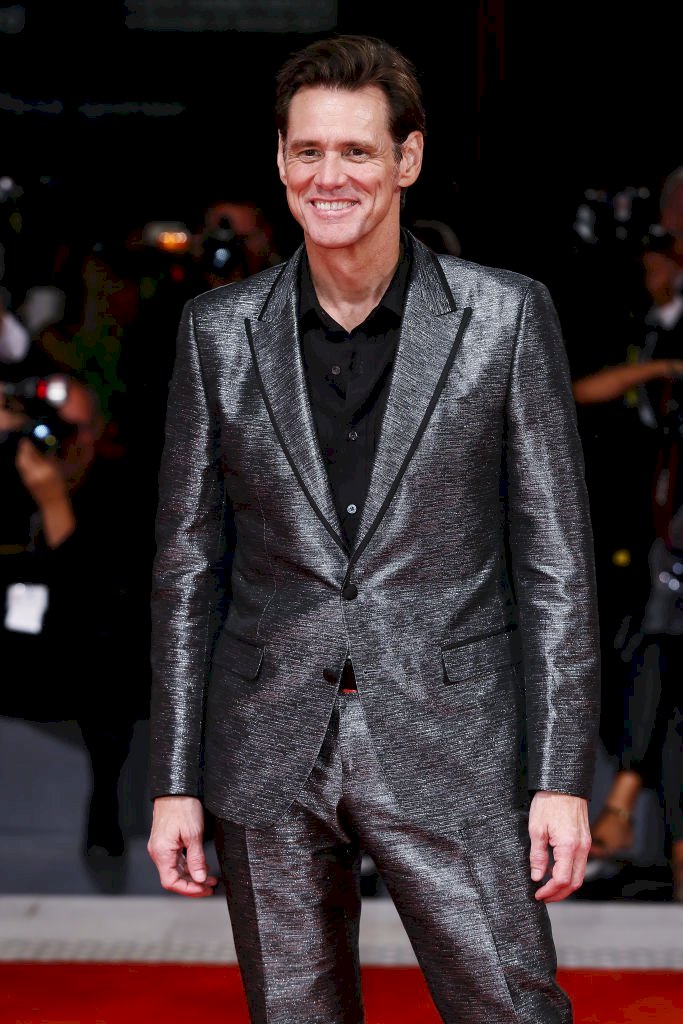 The film highlighted his jokes, scams, and acts that he was most famous for. Although the film was not successful commercially, actor, Jim Carrey received critical acclaim for his role winning a Golden Globe for his performance. Now that's pretty impressive!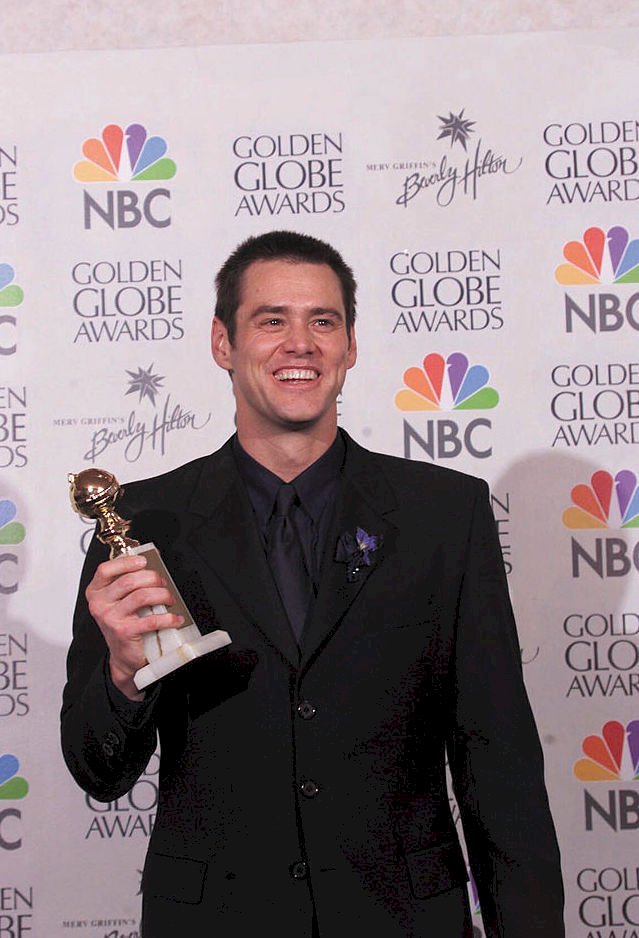 Andy Kaufman was far more than just a "song and dance man" as he entertained in ways that had never been seen before. The star left a big hole in the entertainment world, and due to his uniqueness, it's clear that there will never be anyone else quite like him. Who knows, maybe he will surprise the world like he used to do once again. What do you think? Leave us a comment and click the share button if you liked this article! 
ⓘ The information in this article is not intended or implied to be a substitute for professional medical advice, diagnosis or treatment. All content, including text, and images contained on, or available through this ENG.AMOMAMA.COM is for general information purposes only. ENG.AMOMAMA.COM does not take responsibility for any action taken as a result of reading this article. Before undertaking any course of treatment please consult with your healthcare provider.