Sarah Jessica Parker's Secret For A Long & Happy Marriage
Carrie Bradshaw, oops wait, Sarah Jessica Parker, is an award-winning film and television actress, who made a quick jump to stardom with her role in "Sex and the City." But what is there to know about this amazing artist? After years of watching her on TV, we couldn't help but wonder, is there more to her than what we see on the screen?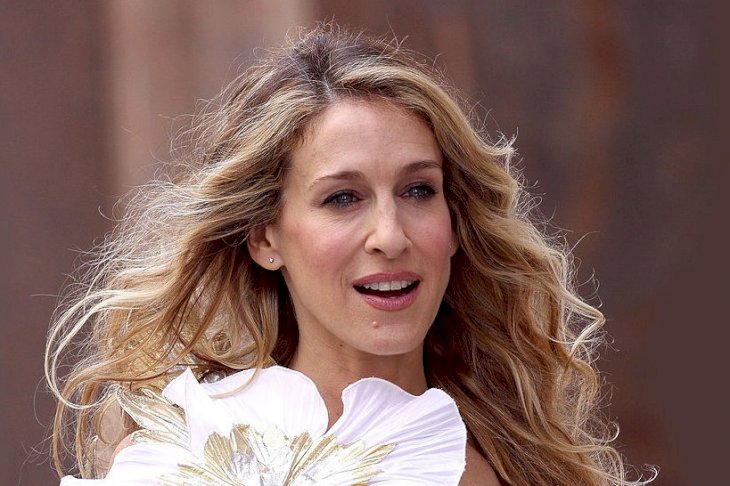 ---
GROWING UP IN POVERTY 
It all started in Ohio when a young girl was born on March 25th, 1965. The parents, that already had three children, welcomed baby Sarah Jessica, but she would not be the last baby to be born into this family. A total of eight children would be born, and like with any big household, money issues would occur.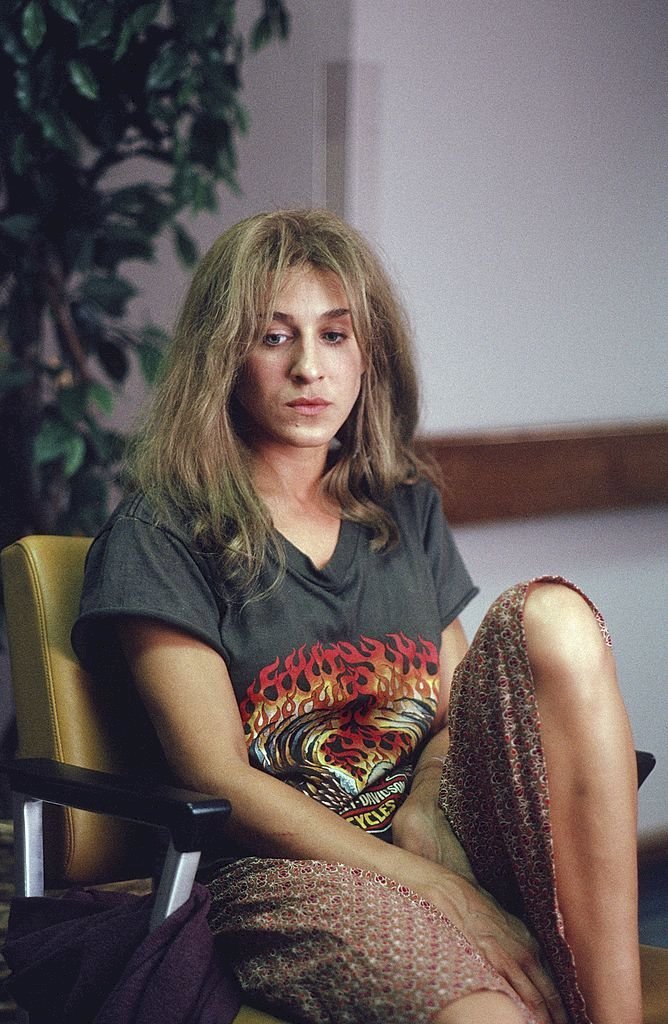 Poverty ensued, feeding eight kids is never easy, especially when you are a school teacher who just got divorced, and whose next husband is often out-of-work. This led to Sarah Jessica Parker having a little side-hustle to help the family, bringing in paychecks from a young age from her dancing and singing gigs. But things were going to change soon!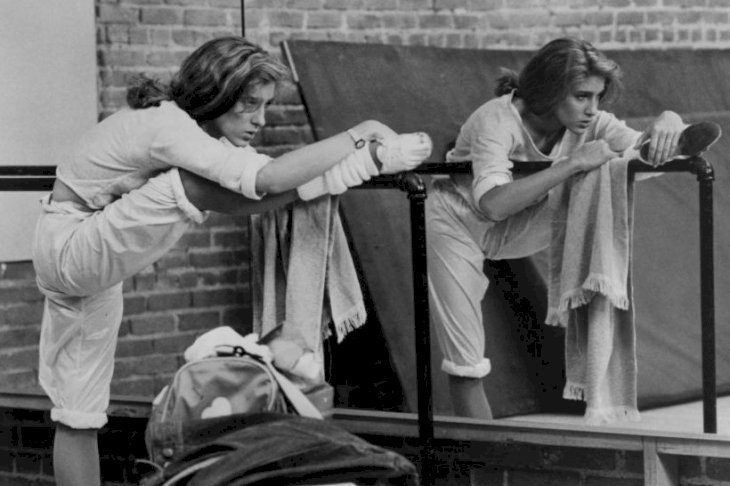 ---
FROM SMALL GIGS TO THE BIG STAGE: SJP MAKES IT TO BROADWAY
Eleven years after baby Sarah Jessica arrives in this world, her life is about to change forever (kind of like Harry Potter but with more singing and fewer wizards). This soon-to-be star won her first role on Broadway, playing Flora, one of "The Innocents". Her whole family tagged along and moved with her to New York.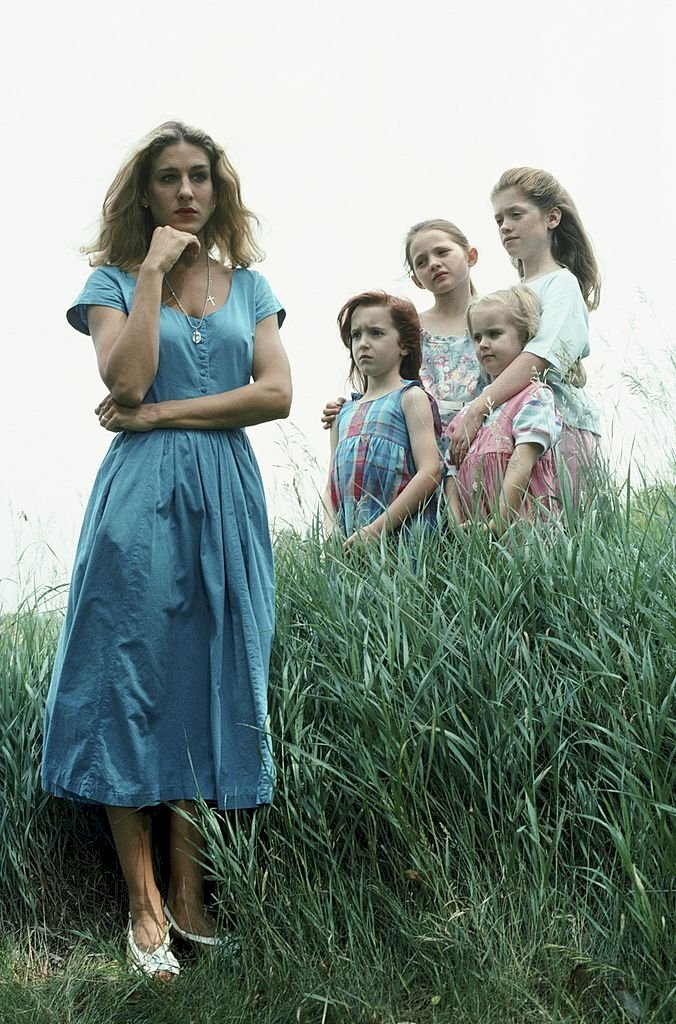 ---
THE PARKER'S: THE BAND THAT NEVER WAS
Even though Sarah Jessica is the most famous Parker, it doesn't mean that she is the only talented one. Once the family arrived in New York for her big break at Broadway, four of her siblings also joined her in the art scene, and together with her, they toured the country for several years with "The Sound of Music".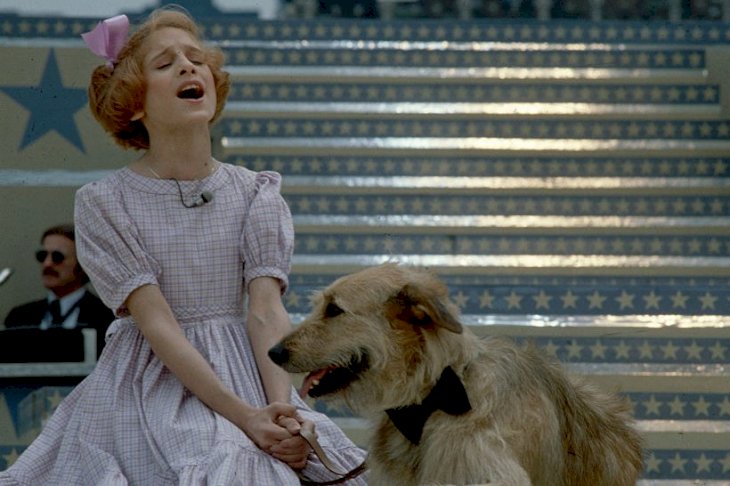 However, even though this play was one of her first big acts, it didn't compare to her next major break: SJP was given the lead role in "Annie" on Broadway. The dream of any young child in this business came true for her, and she embodied little Annie between 1979 and 1980.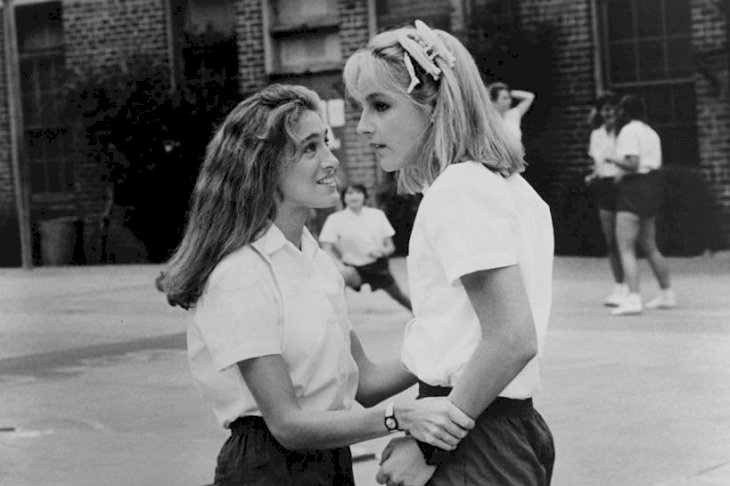 ---
LITTLE SARAH JESSICA PARKER MAKES IT ON THE BIG SCREEN
After years of working in musicals, it comes the time for SJP to finally put all her potential to work and land a role in the big movies. 1979 came as the year that this dream would come true, and she starred in her first-ever movie "Rich Kids", working alongside John Lithgow, Trini Alvarado, and Olympia Dukakis.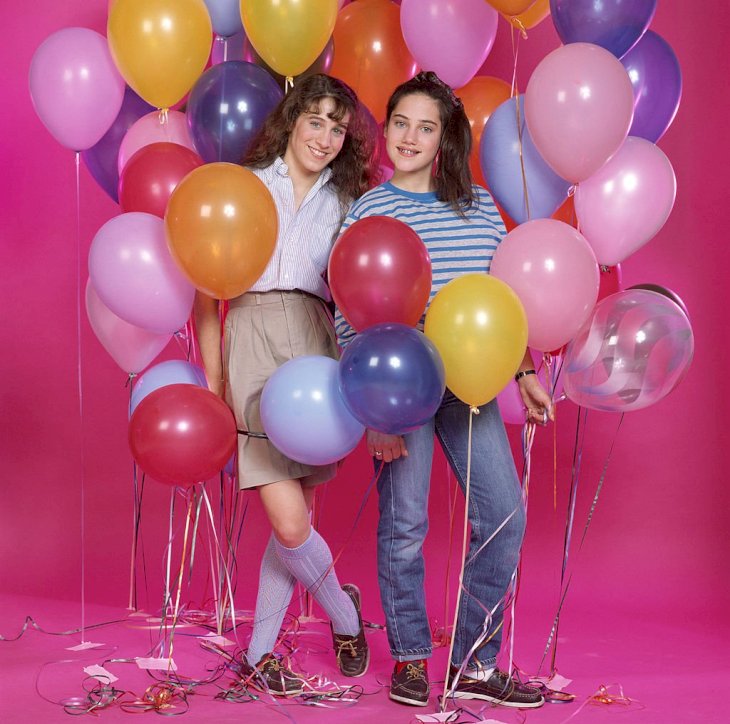 The movie was a success, and it allowed her to keep developing her career in the film industry. Mind you, she was just 14 years old at the time, so she still had a long way to go. But three years later, Sarah Jessica Parker's loyal follower base started developing, mostly due to her appearance in the sitcom "Square Pegs".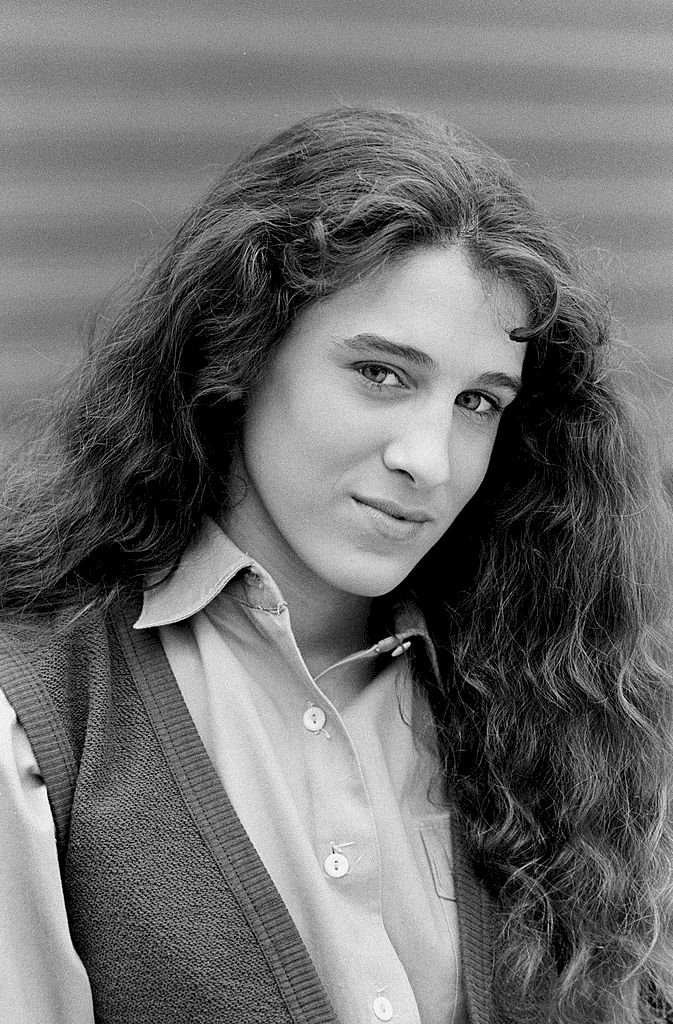 ---
THE BEGINNING OF THE SJP PHENOMENON
"Square Pegs" started what has now become a worldwide fanbase, or how I like to call it, the cult of Sarah Jessica Parker. Her charisma, uniqueness, nerve, and talent (got the reference? Let me know in the comments!) made her a star and, even though the sitcom only lasted one season, it would lead to several other offers.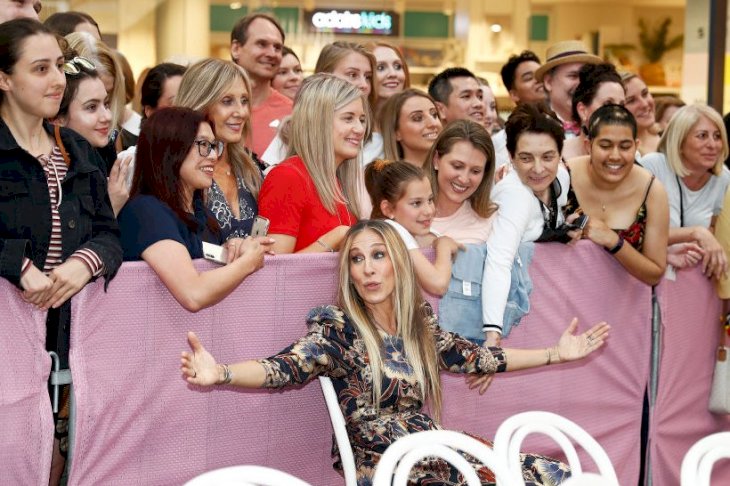 ---
MOVIE AFTER MOVIE AFTER MOVIE 
The dream has been accomplished. This little girl from a small town in Ohio who grew up in poverty in a house full of kids has now become a big movie star. Sarah Jessica Parker kept being credited in movie after movie and it seems her fame will never stop growing.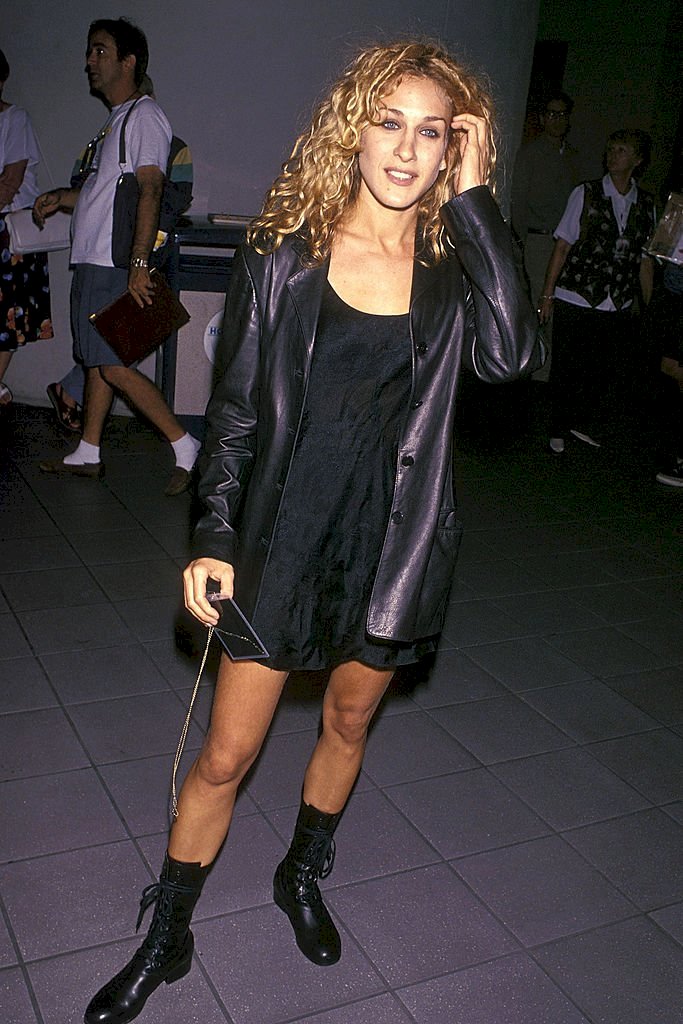 "Somewhere, Tomorrow", "Footloose", "Girls Just Want To Have Fun", "Honeymoon in Vegas", "Ed Wood", "The First Wives Club", from the early 80s until the role that would define her career, our one and only Sarah Jessica Parker was credited in forty movies and television series. But, soon enough she would become the leading lady she was always meant to be.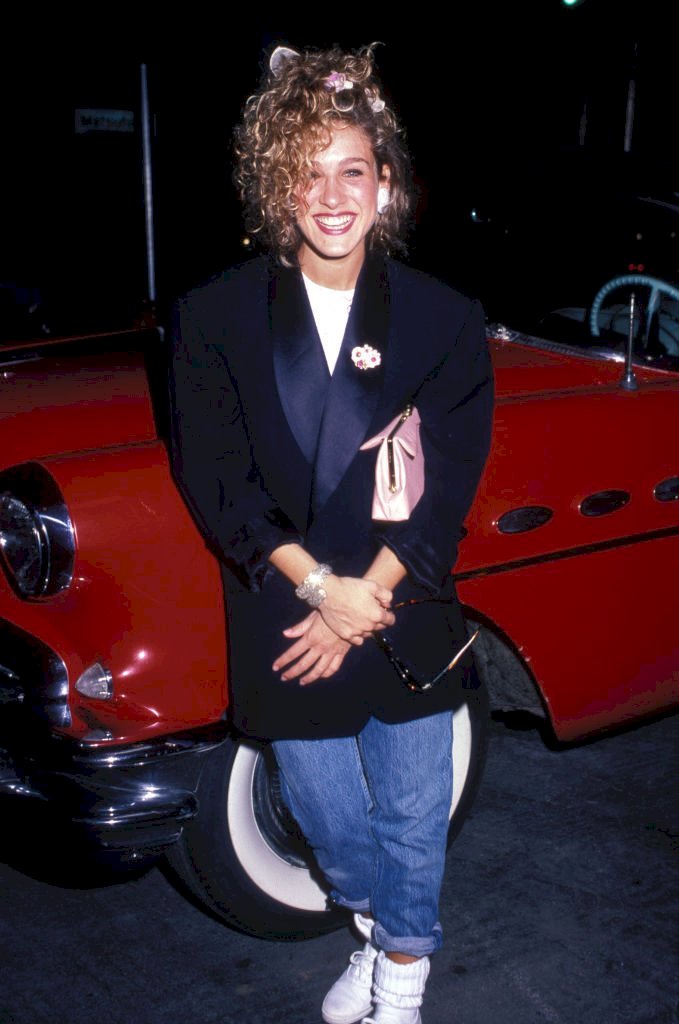 ---
I COULDN'T HELP BUT WONDER: WHAT WOULD "SEX AND THE CITY" BE LIKE WITHOUT SJP?
With a snap of the fingers and a premiere of what would become a pop culture phenomenon, Parker's career soared higher than ever before. "Sex and the City" aired in 1998, and its uncensored and humorous description of a group of thirtysomethings made it a quick success. Two decades later, it is still one of the most referenced television series ever.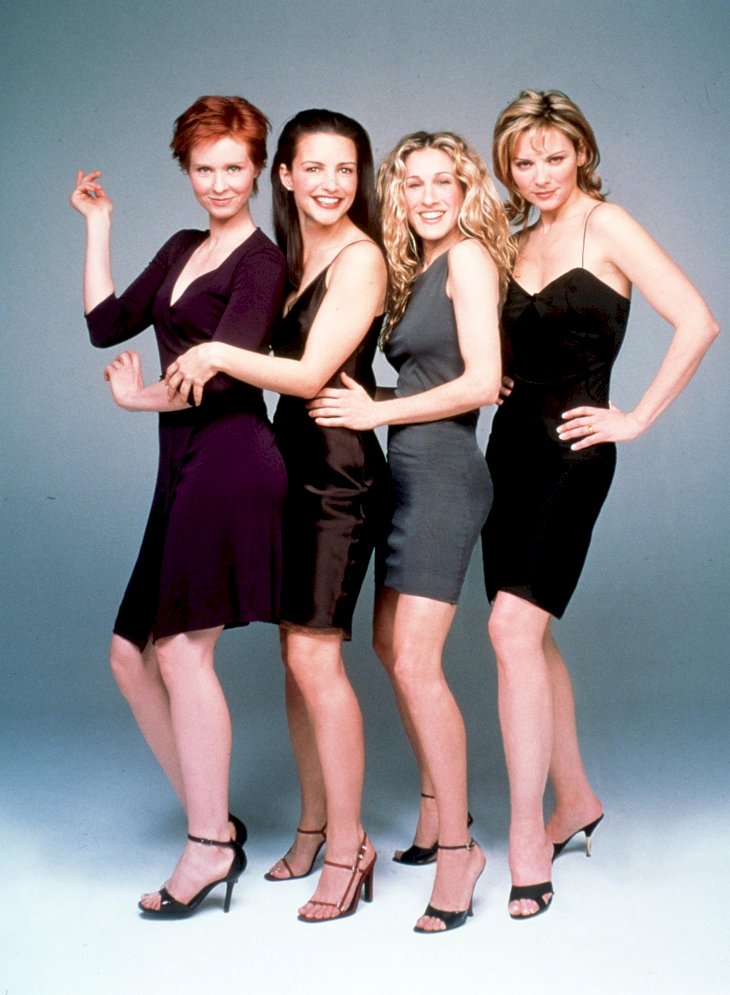 Playing relationship columnist Carrie Bradshaw, Parker's compassionate and comedic performance made her an icon. And an award-winning icon even! The actress has now won four Golden Globes, two Emmy Awards, one Alliance of Women Film Journalists Award, eleven other wins, and many more nominations for her portrayal of the fashion-lover, Carrie Bradshaw.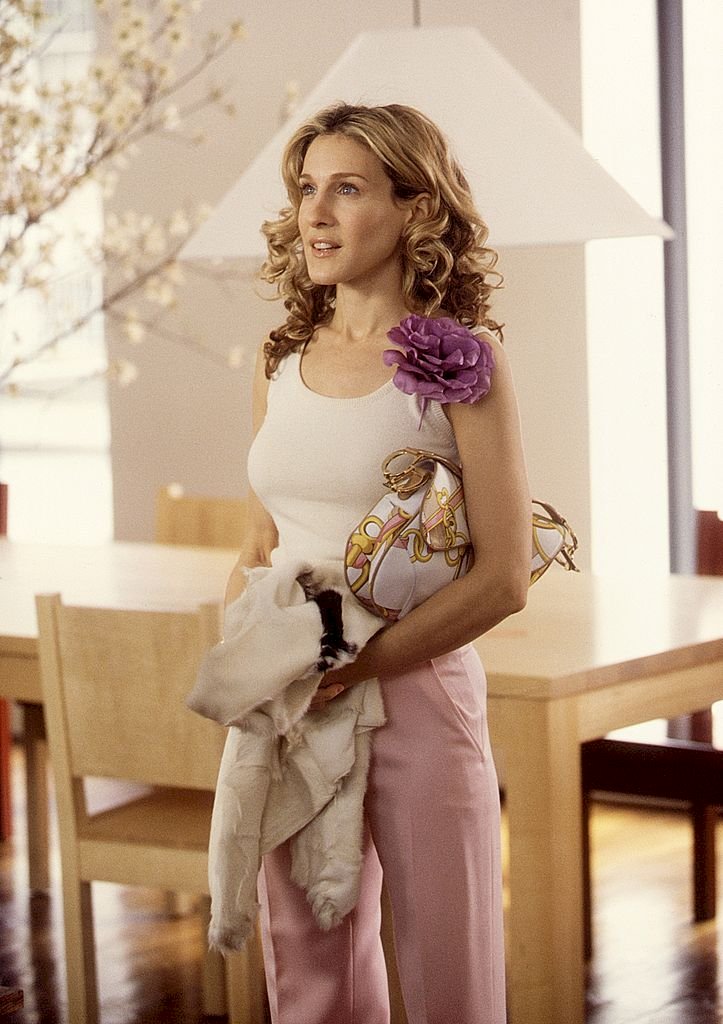 ---
SHE IS NOT ONLY A STAR, BUT SHE IS ALSO AN ENTREPRENEUR
In case you didn't know, for someone who started her career to help out her poor family, Parker has been making it rain. She runs her own production company, which she named Pretty Matches (I mean, what can you expect? It's SJP), and she has successfully been creating content for HBO and other channels since 2009.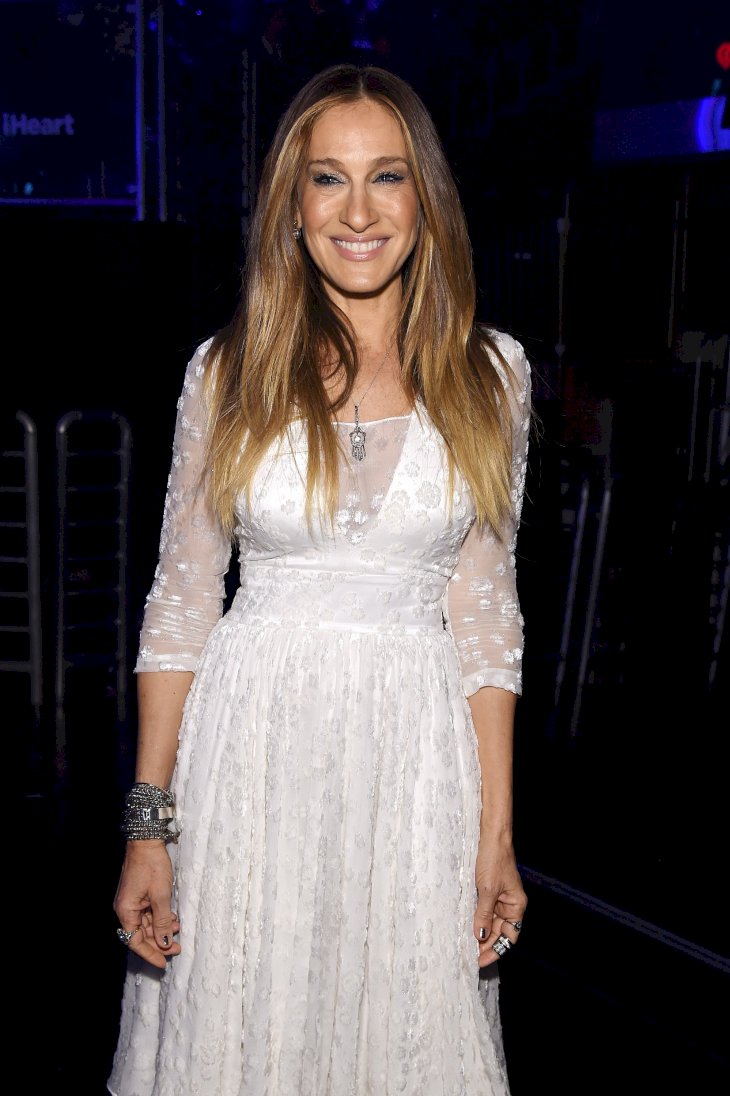 ---
WE ALL KNOW SHE IS A STAR ON THE SCREEN, BUT WHAT IS HER LIFE LIKE OUTSIDE OF IT?
We all know who Sarah Jessica Parker is, however, what do we know about her personal life? Her love life has been very different from the one her character in "Sex and the City" endures, and her family is clearly the opposite. Want to know how SJP handles being a wife and a mother amidst her success? Keep reading!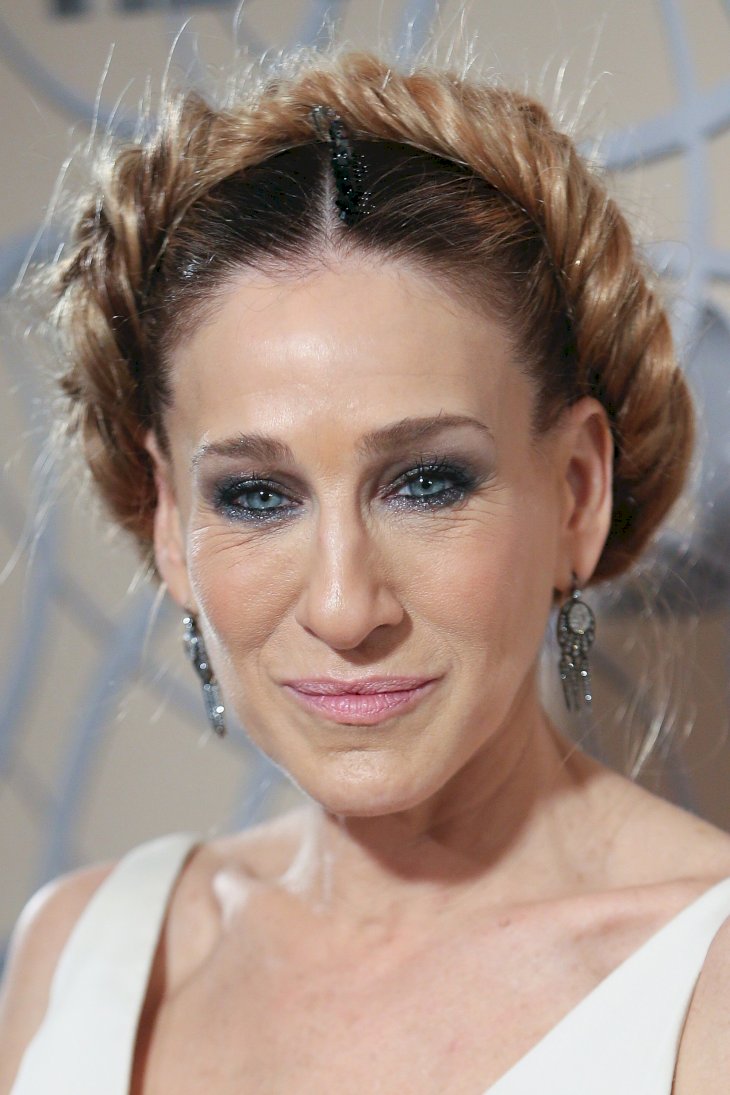 ---
A LOVE STORY FIT FOR THE MOVIES
Now, Hollywood romances are known for being scandalous, quick-lived, full of drama, however, it seems that our very own SJP didn't get that memo. With a love story that goes back to 1991, Parker and her husband's relationship could be made into a television series itself!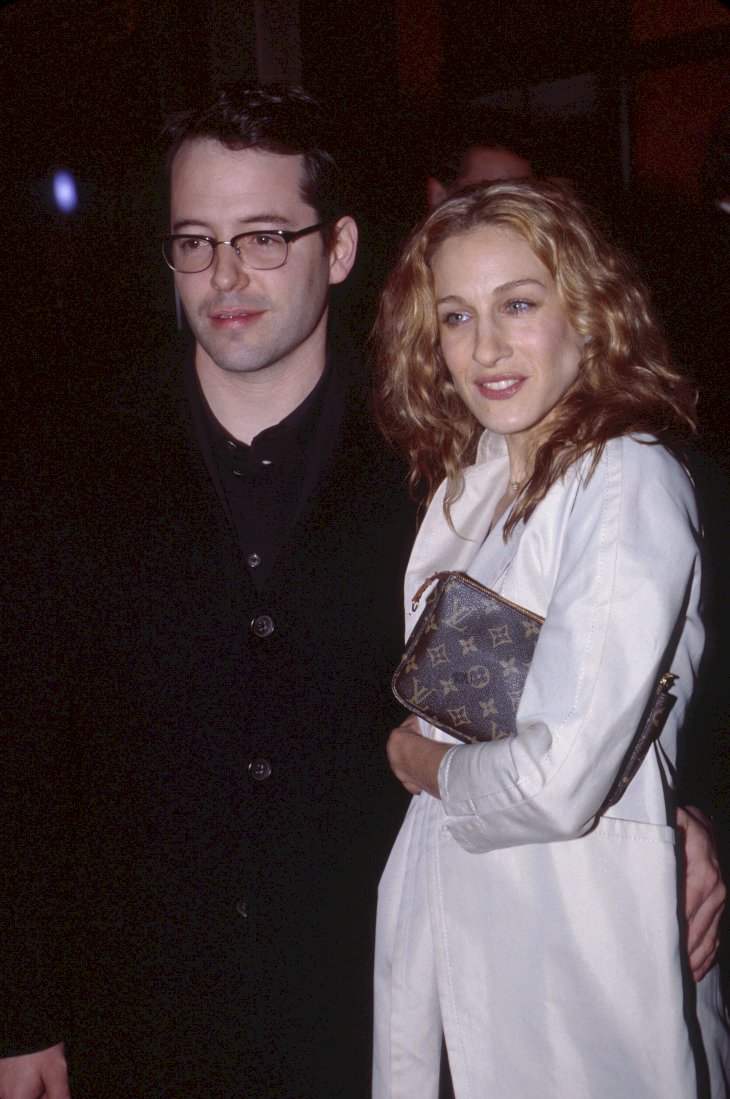 Sarah Jessica Parker met Matthew Broderick after she broke up with her long-term partner, Mr. Iron Man himself, Robert Downey Jr. According to the actress, Parker and Broderick were set up by one of her brothers, and clearly he should have a job at 'Married At First Sight' because that was basically a match made in heaven.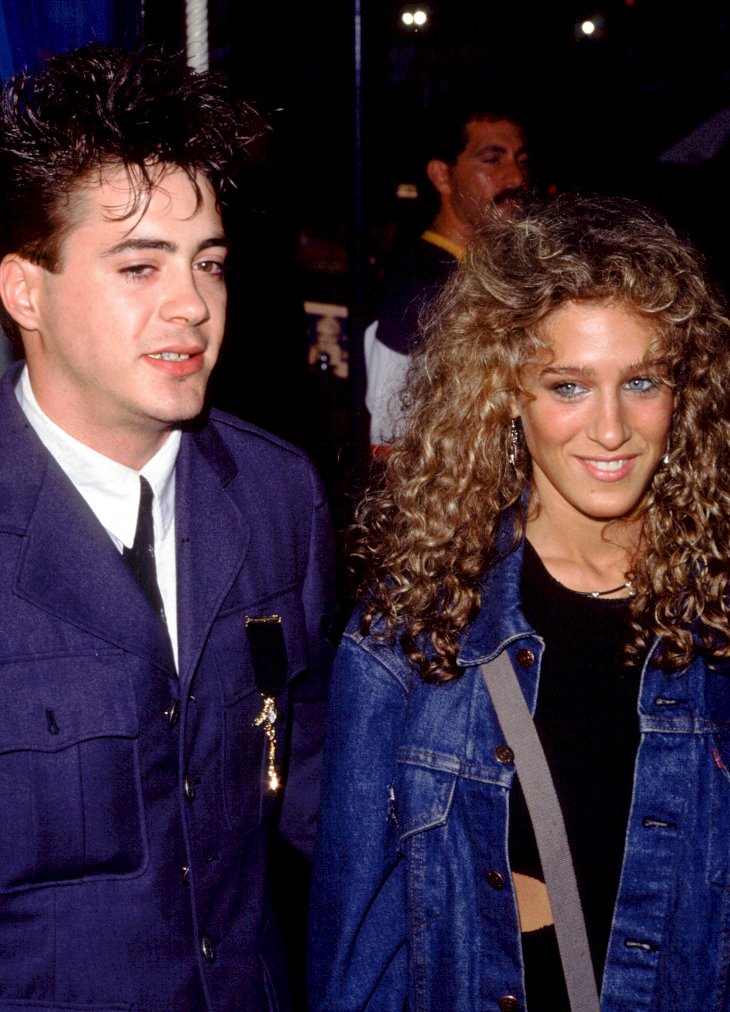 ---
A PASSION FOR ACTING THAT BROUGHT THE LOVEBIRDS TOGETHER
Right after their initial meeting, SJP and Broderick quickly realized that their feelings and passion for acting were the same. The actress even commented that "All we ever wanted was to be good working actors. We didn't think of fame or money because, honestly, money was never part of the dream."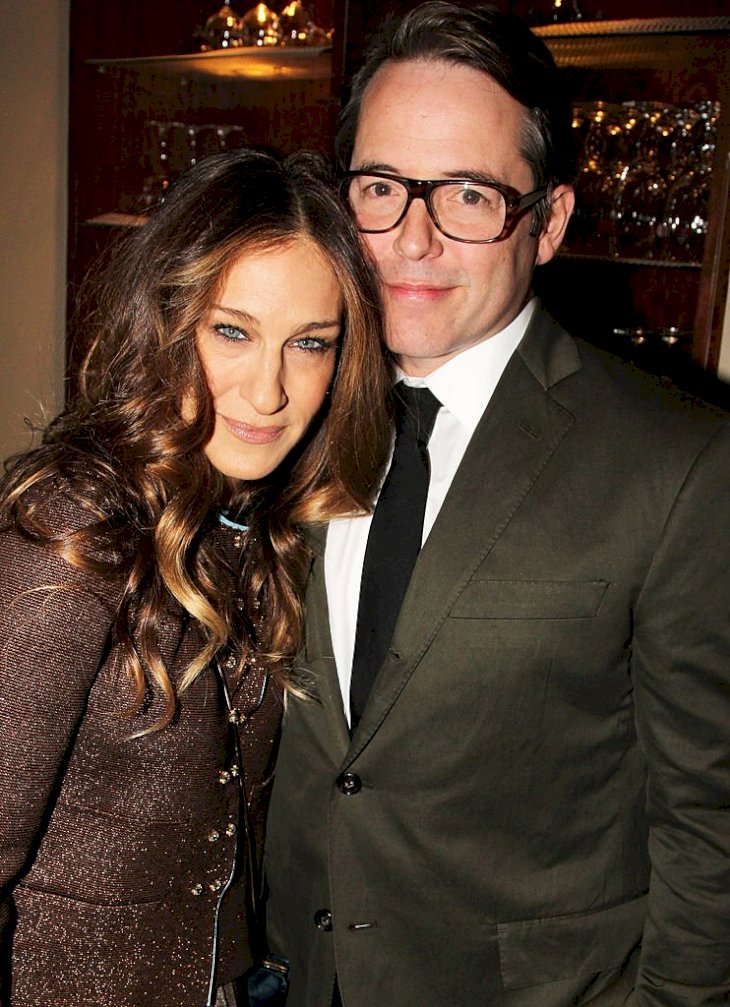 ---
SURPRISE, SURPRISE: THEY GOT MARRIED!
Six years after a lovely dating story, the couple threw a surprise wedding. Unlike the "normal" surprise weddings which tend to be quite small, this one counted with one hundred of their closest friends and family. But the fact they got married was not the only surprise for the family! As always, SPJ's fashion sense took the spotlight!
Parker left aside the white bridal dresses (and who needs to follow the fashion traditions when you are Sarah Jessica Parker?) and instead showed up wearing a chic black ruffled dress on the big day! Better yet, that dress might have brought some wedding luck as 23 years later they are still madly in love!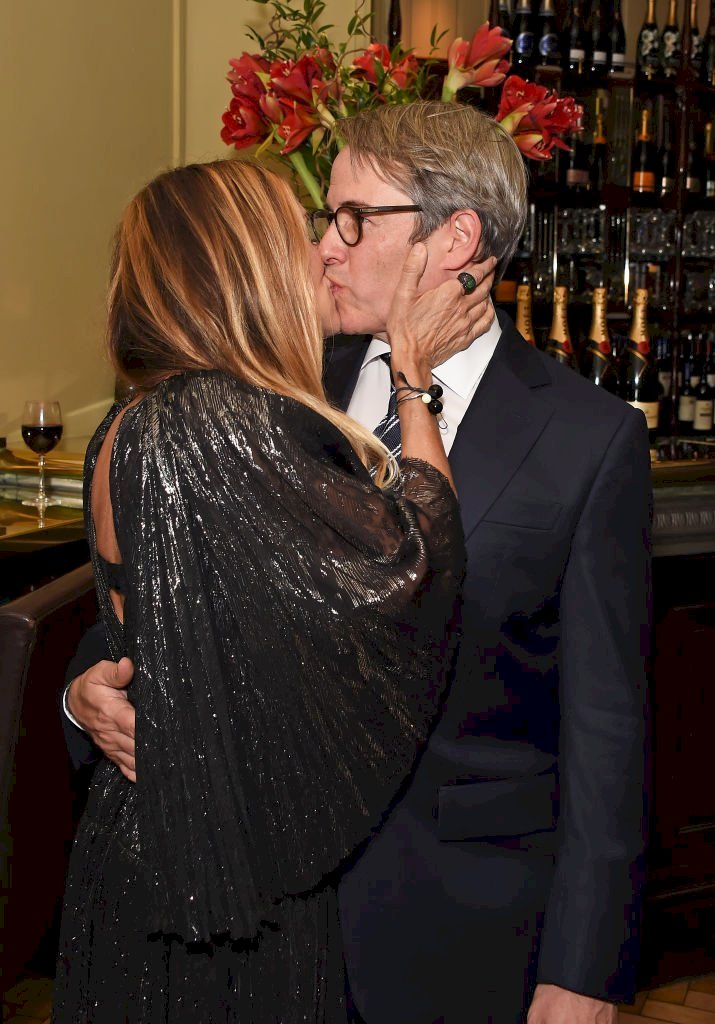 ---
THIS PICTURE PERFECT FAMILY IS ACTUALLY AMAZING 
After more than two decades together, not only are Parker and Broderick incredibly happy together, but they also brought some other little joys to the world. These two amazing actors are parents to three children, and you might even find out something you didn't know about how they came to be. So, who are the children?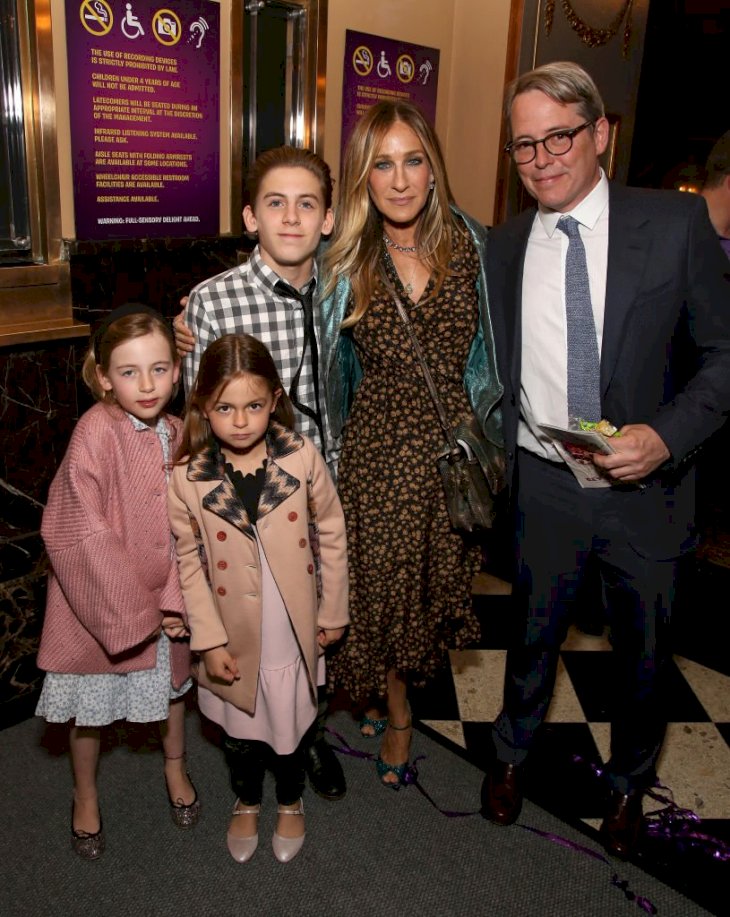 ---
JAMES A.K.A. A PHOTOCOPY OF HIS DAD
Have you ever met someone who later introduced you to their family and your reaction is "WOW these are some strong genes"? Well, that's exactly what your reaction would be if you ever met Broderick and James. The eldest child of the family, James Wilkie Broderick, will turn 18 on October 28th.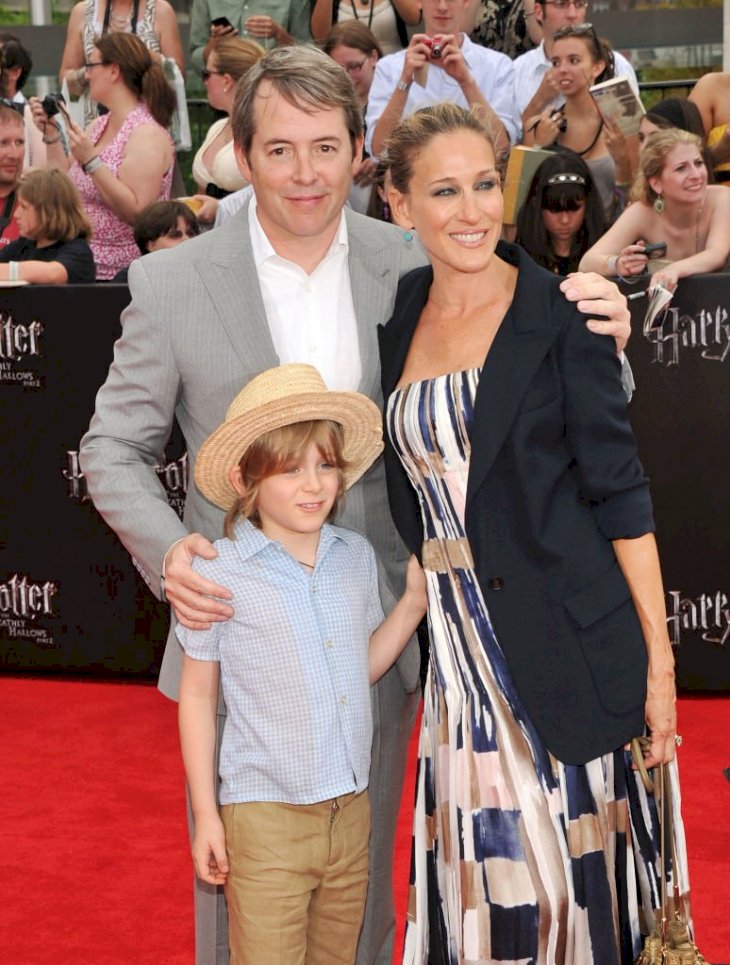 With age also comes the milestone of going to college, however, mother Sarah Jessica isn't sure about how she will handle it. "I can't know, I can't imagine what that feeling is to say goodbye to a child and hope you've left them with everything they need, here and here," she commented while pointing at her heart and head.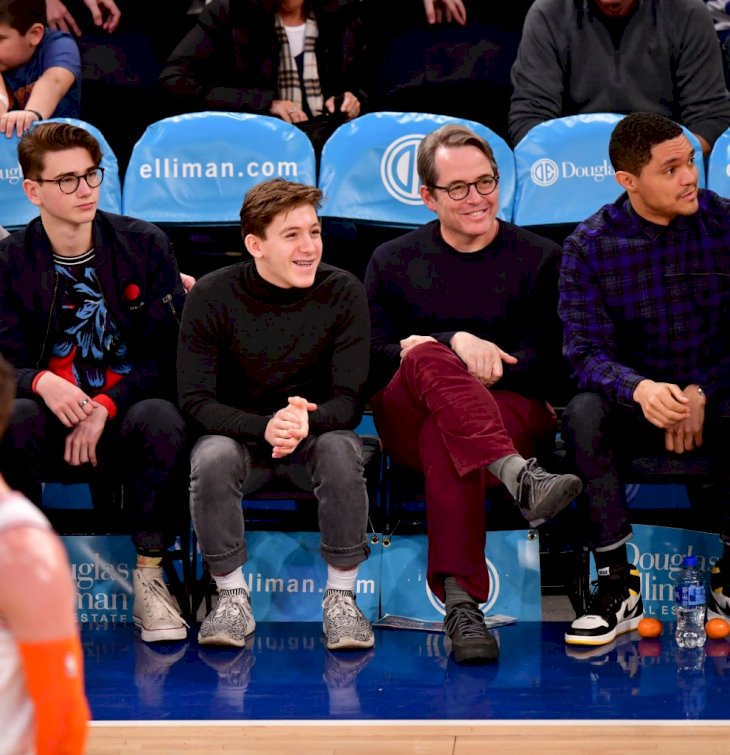 ---
THE DIFFICULTY OF BEING AN OLDER MOM
SJP had her first child, James, through a biological pregnancy, however, since she was already 37 years old by that time, it proved to be a difficult birth. The star learned her lesson, but she still wanted to keep growing her family. After all, if you are one of eight children, you understand the happiness and joy of having siblings.
---
THE TWINS: MARION AND TABITHA
"I only got to give birth once. I would give birth as often as I could if I could," Parker commented in an interview about her late pregnancy. Nevertheless, she knew that being a mother was important to her, and the way the children are born doesn't really matter that much, so she and Broderick found a solution: surrogacy.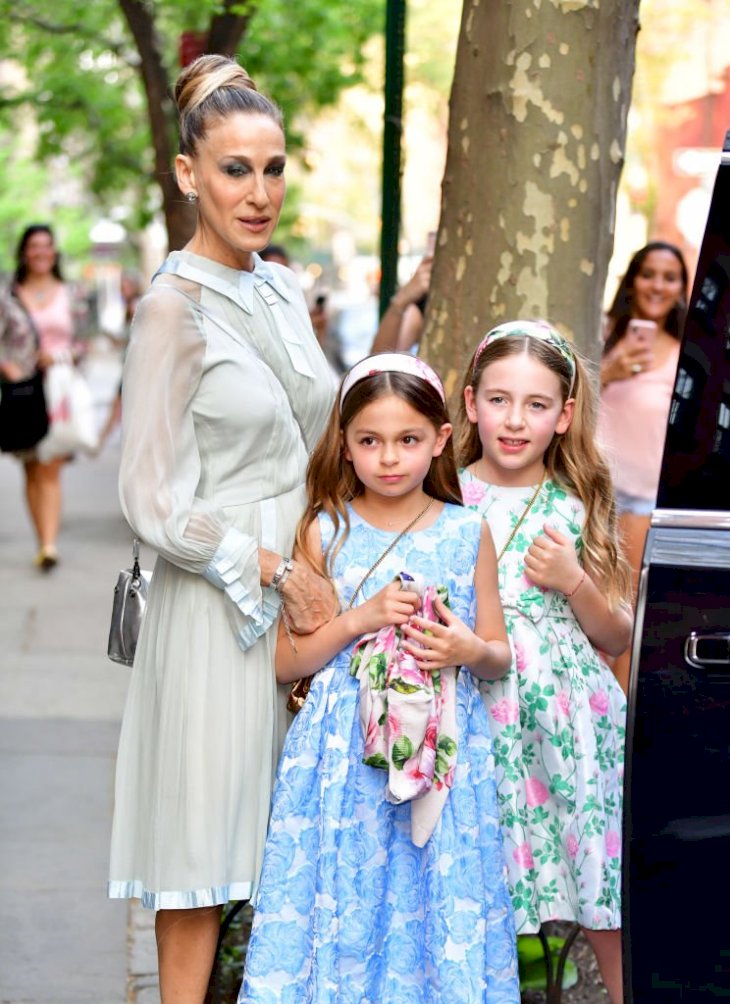 Together with their surrogate mother, Michelle Ross, Parker and Broderick welcomed their twin girls Marion and Tabitha. But this pregnancy wasn't as easy as anyone would have imagined, not because of any biological problems, but due to the tabloid reports and paparazzi. In fact, Parker was worried sick about Michelle, saying "It keeps me up every night."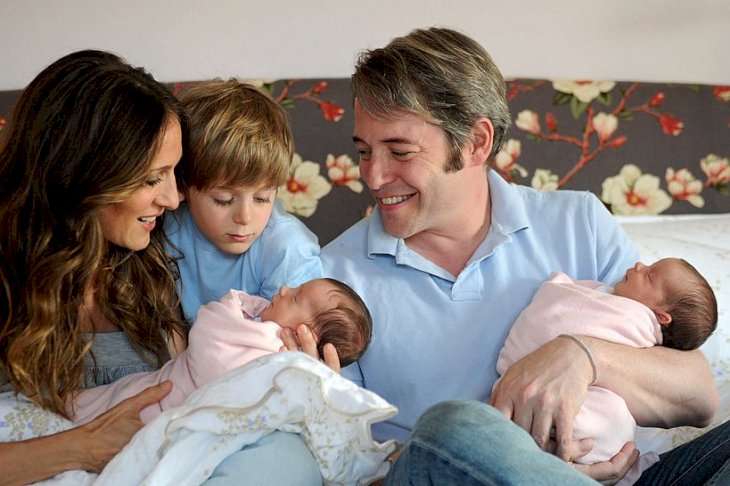 ---
"THE MIND IS NOT A VESSEL TO BE FILLED, BUT A FIRE TO BE KINDLED."
Our little Sarah Jessica has come a long way, however, she wants her children to learn the same lessons she learned as a child. "I'm a curious person. Really, what I like to share with them is being curious has rewards and they don't come immediately," she told Entertainment Tonight.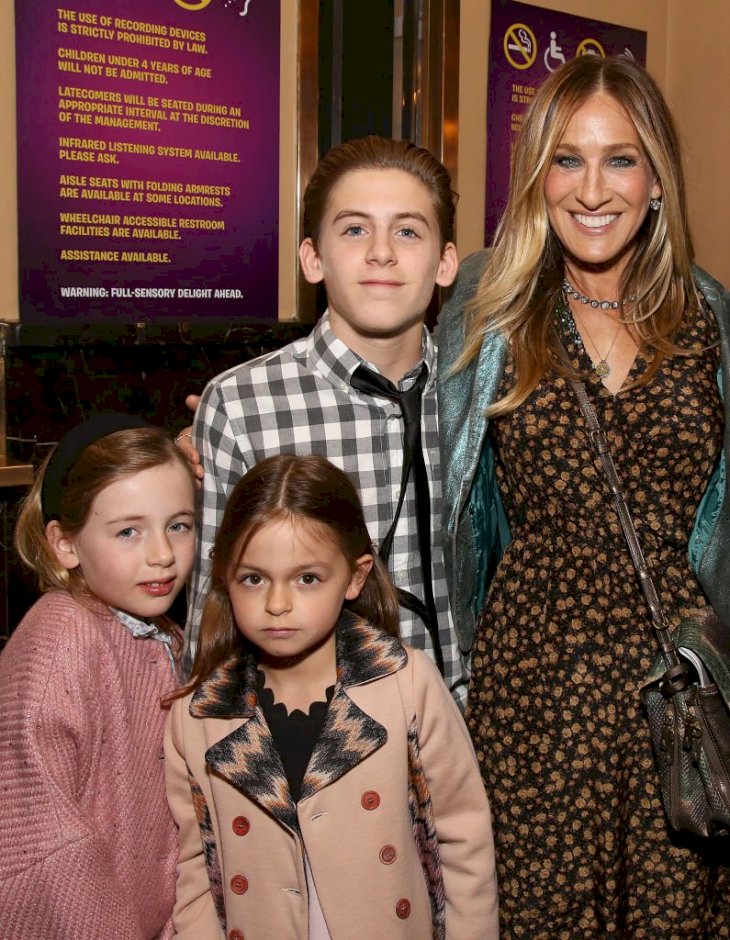 "I think what's important for them to see is that I like being a working person, and it's hard and it's interesting to me. … But what I want to tell them is curiosity is the gateway to all sorts of things you might never have imagined," the actress explained. And isn't that just great advice to give your children? 
---
LOVE EVER AFTER IN HOLLYWOOD? WHAT IS THE SECRET?
Funnily enough, it seems that SJP keeps landing roles that don't make sense to her love wise. From the always-searching-for-Mr.-Right Carrie Bradshaw, to her role in the HBO series "Divorce", our little Parker keeps acting in roles about single ladies. In fact, she even joked about how "fantastically, happily unfamiliar" the problems her character in "Divorce" goes through.
Supposedly, the way to have a long-lasting and happy marriage is just to think of it as dating. Even though both her and Broderick are super busy with work and raising three children, they still make the time to go on the occasional date. "We love going to the theater, we love eating, we love being with our friends."
---
KEEP INVESTING MORE, IF THAT IS WHAT YOUR HEART IS TELLING YOU
"I've been fortunate. Relationships are hard. I always felt that I wanted to invest more. I love him, and I think he's brilliant," Sarah Jessica Parker said about her husband, whom she clearly loves dearly. But, as the old and wise saying says, it takes two Tango!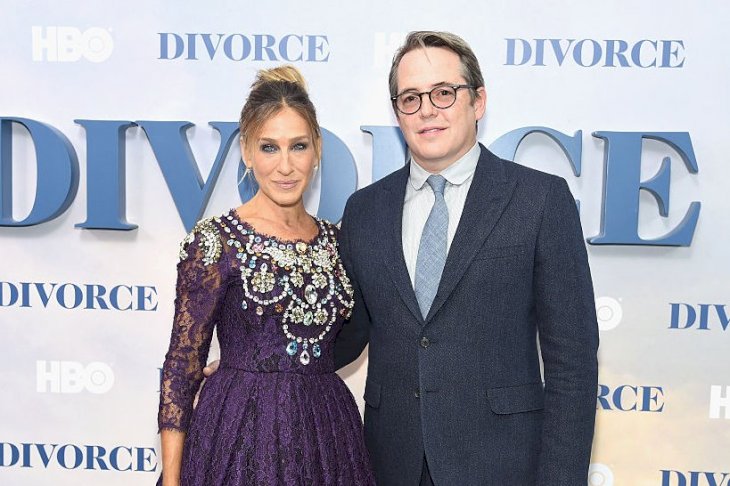 Broderick is also doing his share in showering Parker with love, saying "We both have a similar sense of humor. It's good to be real friends." It seems that it is quite easy after all to have a long-lasting and happy relationship, keep loving them, investing in them, and understand that even when things get difficult you are still a team!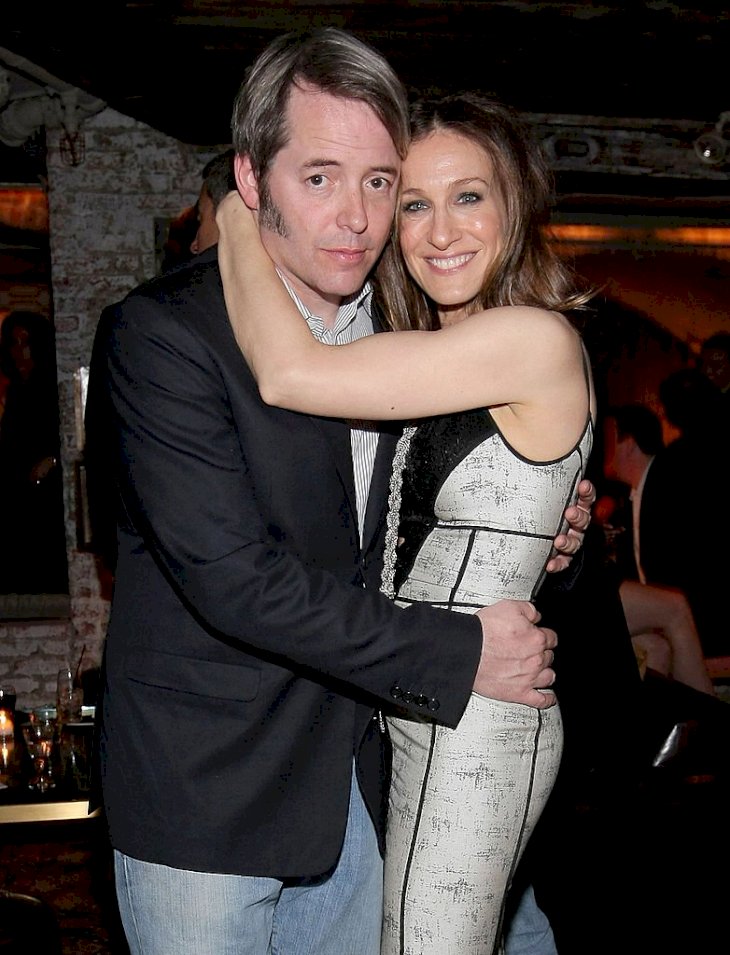 Now, Sarah Jessica Parker made it to Broadway, to the silver screen, has a legion of fans across the world, and above it all, she is a successful business owner with a loving husband and wonderful children. Some people do have it all! But now that we know her story, we can't help but wonder: what do you think about her career and love advice? Let us know in the comments and make sure to share this story!