Meet Alec Baldwin's Wife Hilaria and Their 5 Kids
The Baldwin family name is one that is synonymous with the bright lights of the world of Hollywood. There are four Balwin brothers that have gone on to be successful actors that have given their family the reputation they now have. While we'd love to talk about them all, this one is about Alec and his amazing family!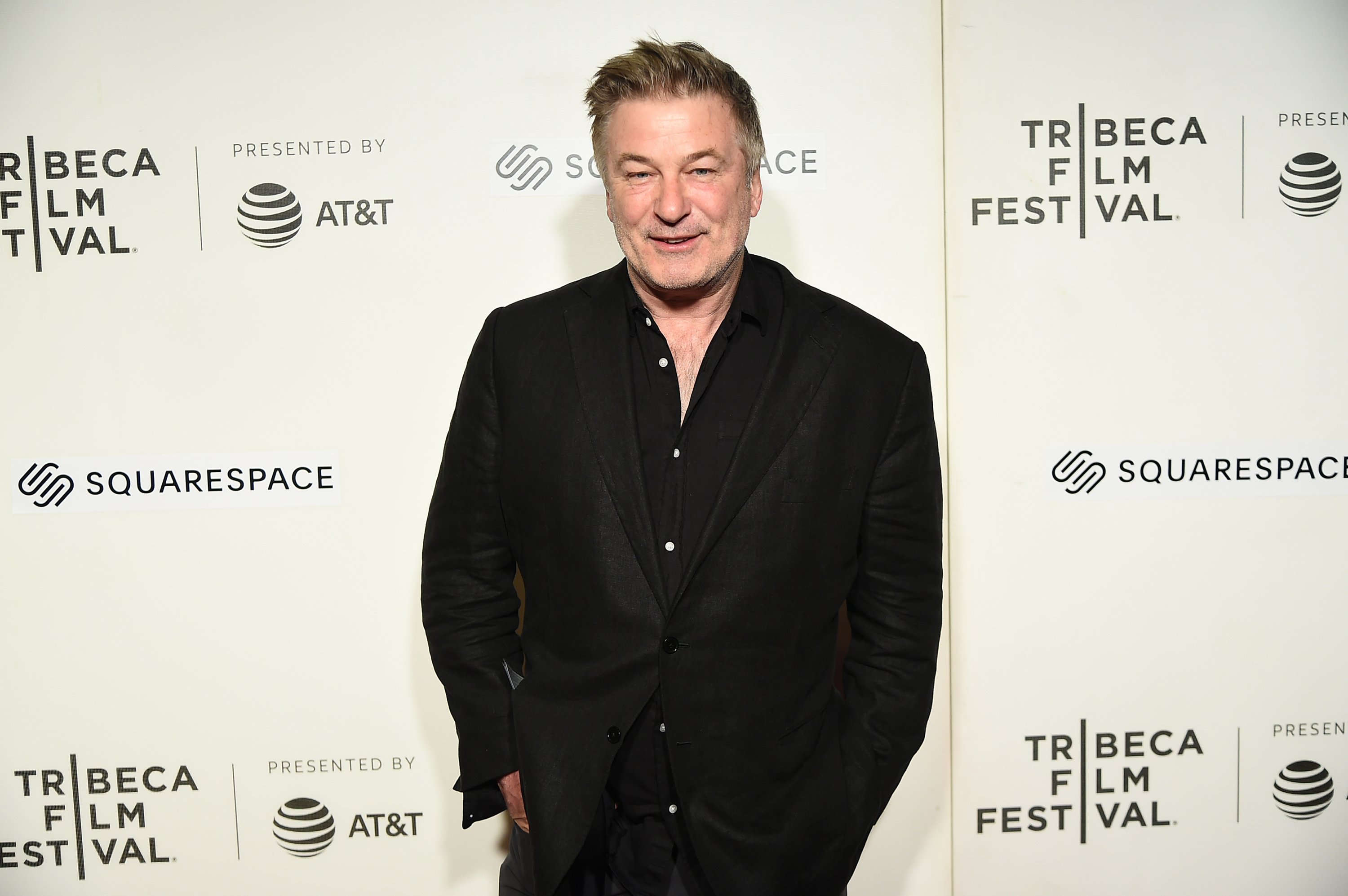 ---
THE FAMOUS BALDWINS
Over the years, Alec has diversified his career and has become more than just an actor. He's also a director, writer, and producer. Born in Amityville, New York on April 3, 1958, Alec began his acting career as a young man, and first featured in a few episodes of The Doctors.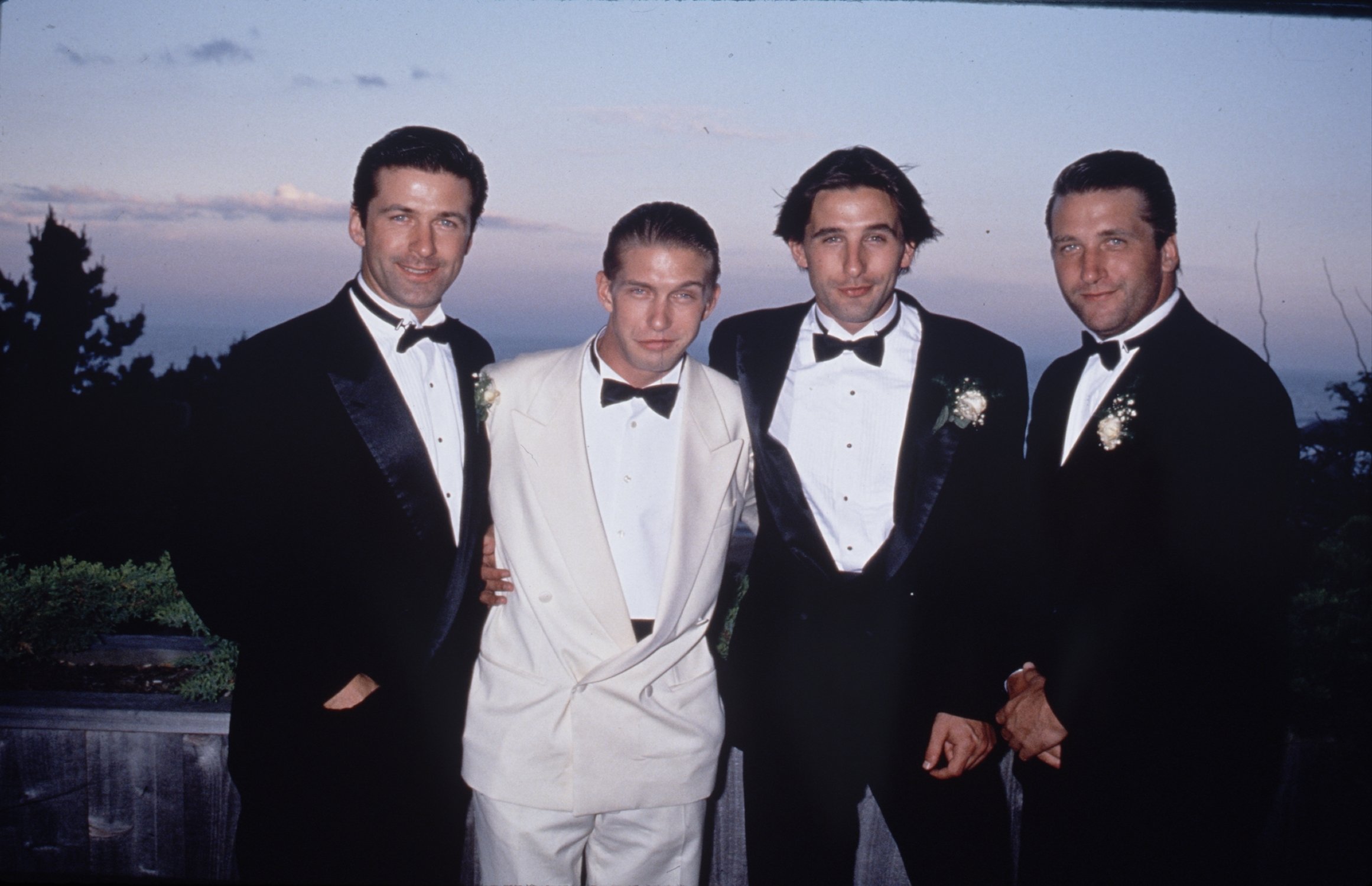 His brothers, Stephen, William, and Daniel are also actors, and some are even producers and directors as well. Each of them has starred in blockbuster films and television shows to both great commercial, and critical success as well as box office disappointments. Nonetheless, their success in the industry has raised their family to Hollywood mythos.
---
THE BEGINNING OF HIS CAREER
He started off as Billy Aldrich in the NBC daytime soap opera The Doctors from 1980 to 1982. In fall 1983, he starred in the short-lived television series Cutter to Houston. He went on to appear as the brother of Valene Ewing and son of Lilimae Clements in Knots Landing from 1984 to 1985.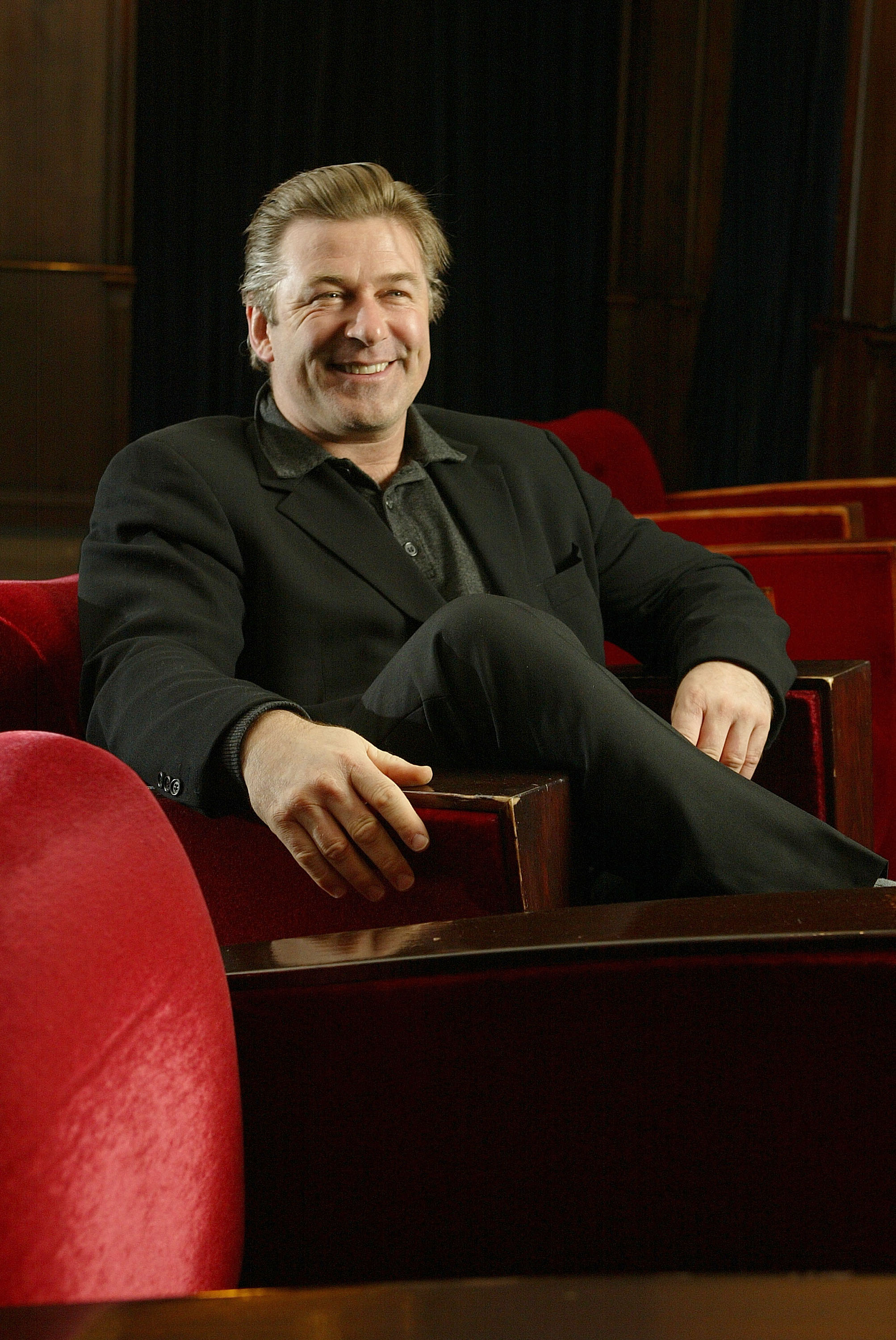 He made his Broadway debut in 1986 in a revival of Joe Orton's Loot. In the late eighties, Alec was cast in films like Beatlejuice, Working Girl, Great Balls of Fire! and Talk Radio. He then rose to prominence as a solid young lead actor in the 90s with lead roles in The Hunt for Red October, Malice, and Prelude to a Kiss.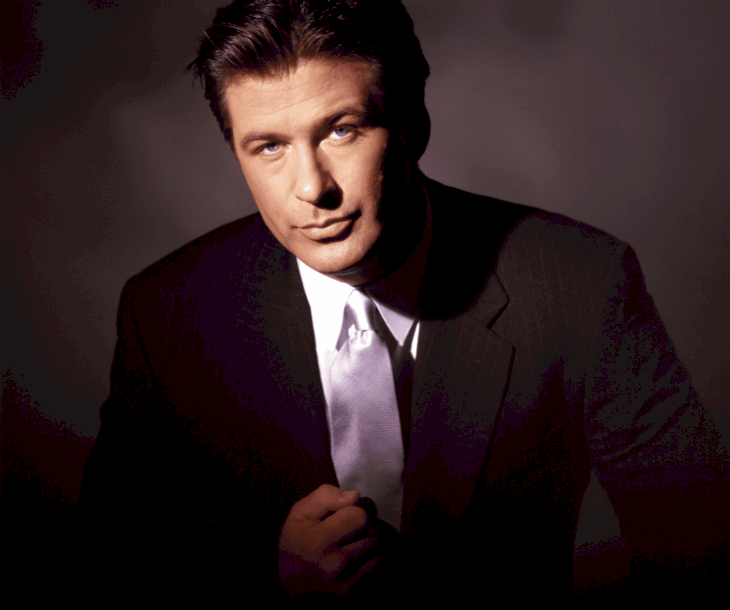 ---
VERSATILE ACTOR
The previous decade had seen the actor star as the lead in various action movies, and romantic comedies. The 2000s would finally see Baldwin gain even more popularity and success. 2004 would see the actor receive his only Oscar nomination, a Best Actor in a Supporting Role nomination for The Cooler.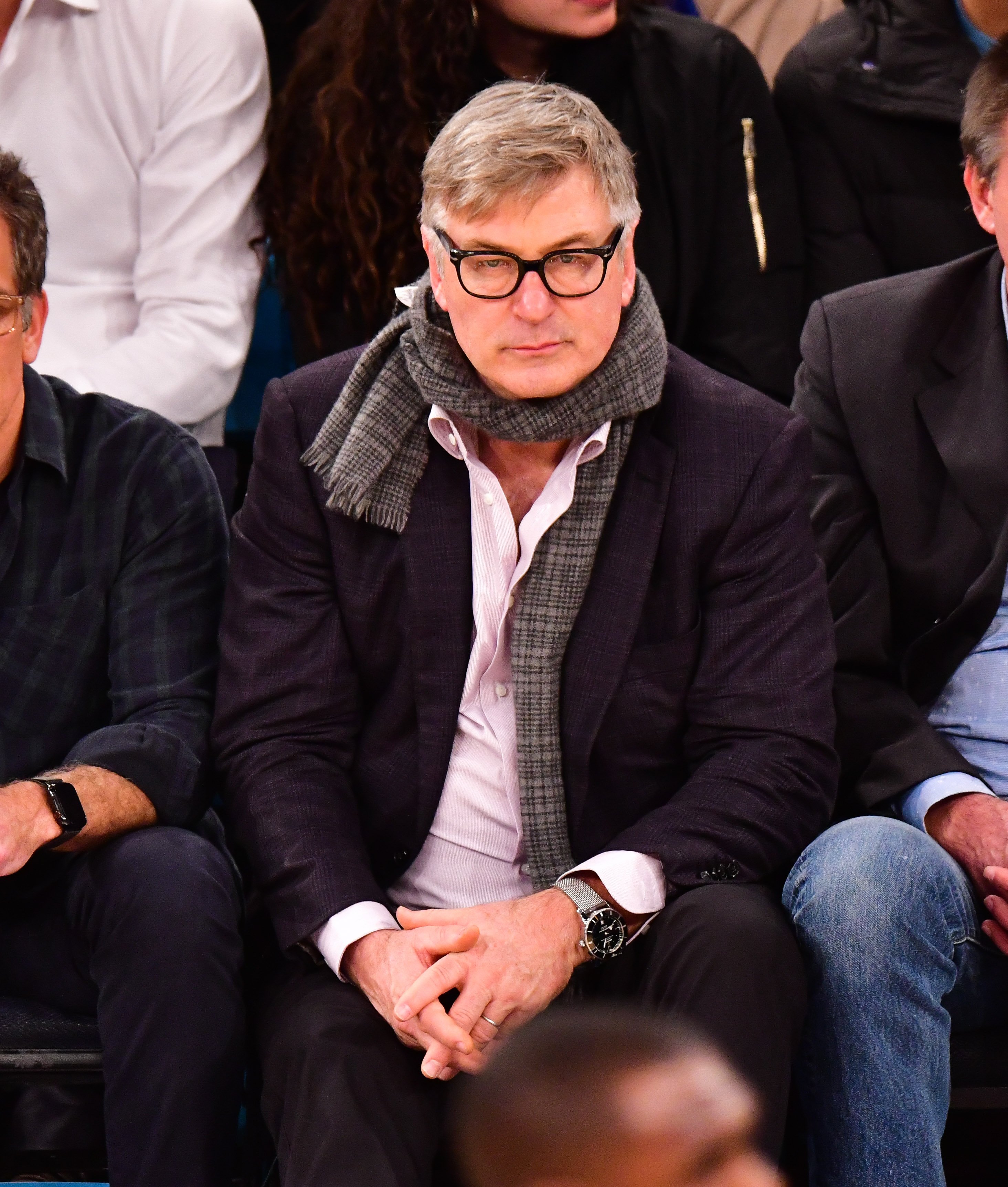 Prior to this, Baldwin would receive Golden Globe nominations for Best Performance by an Actor in a Supporting Role in a Series, Miniseries, or Motion Picture Made for Television thanks to A Path to War and Nuremberg. His most notable role would come on television, on the hit comedy 30 Rock.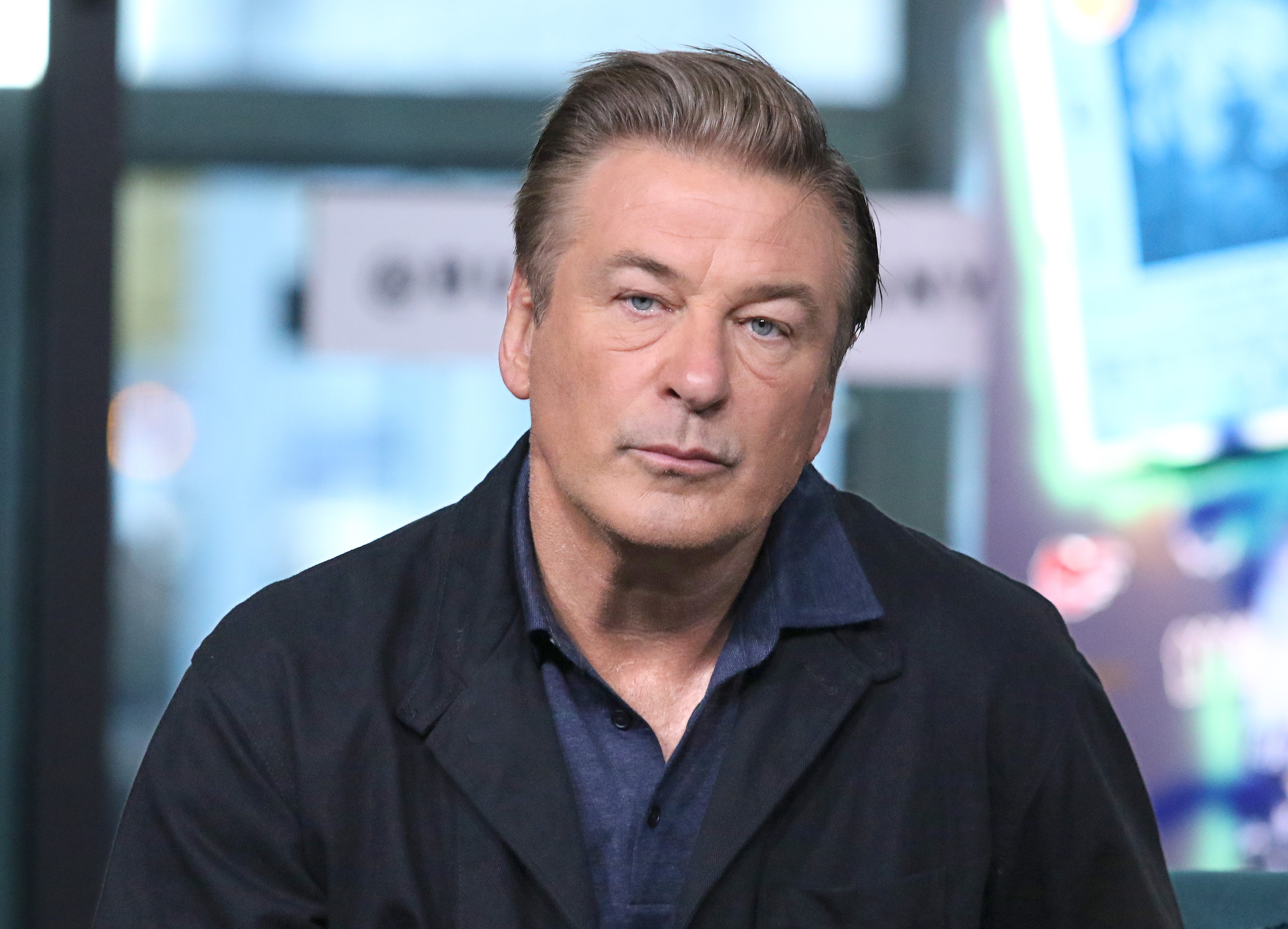 ---
FINDING HIS KNACK IN COMEDY
On 30 Rock, Baldwin would see critics and fans be blown away by the refreshing change of pace in the actor's repertoire. Known mostly as a dramatic actor, for his straight man roles, the comedy role caught everyone by surprise. Though he had dabbled in small roles in comedies before, this was his first major funny role.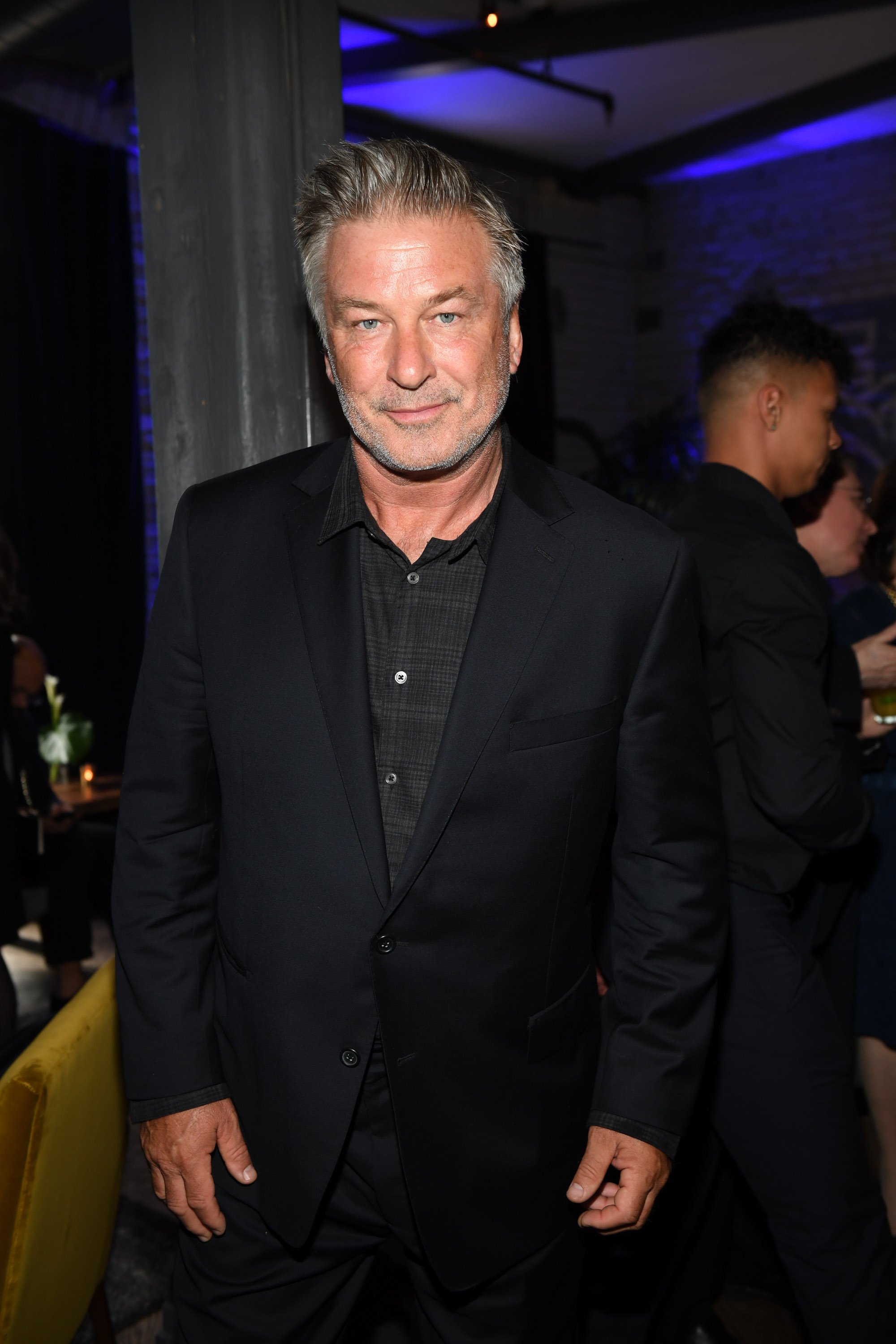 The actor shined brightly as Jack Donaghy, a corporate head honcho at a big media company. His comedic timing was a great pairing with seasoned comedians like Tina Fey. For his work on the show, Baldwin received three Golden Globe Awards and two Primetime Emmy Awards for Outstanding Lead Actor in a Comedy Series.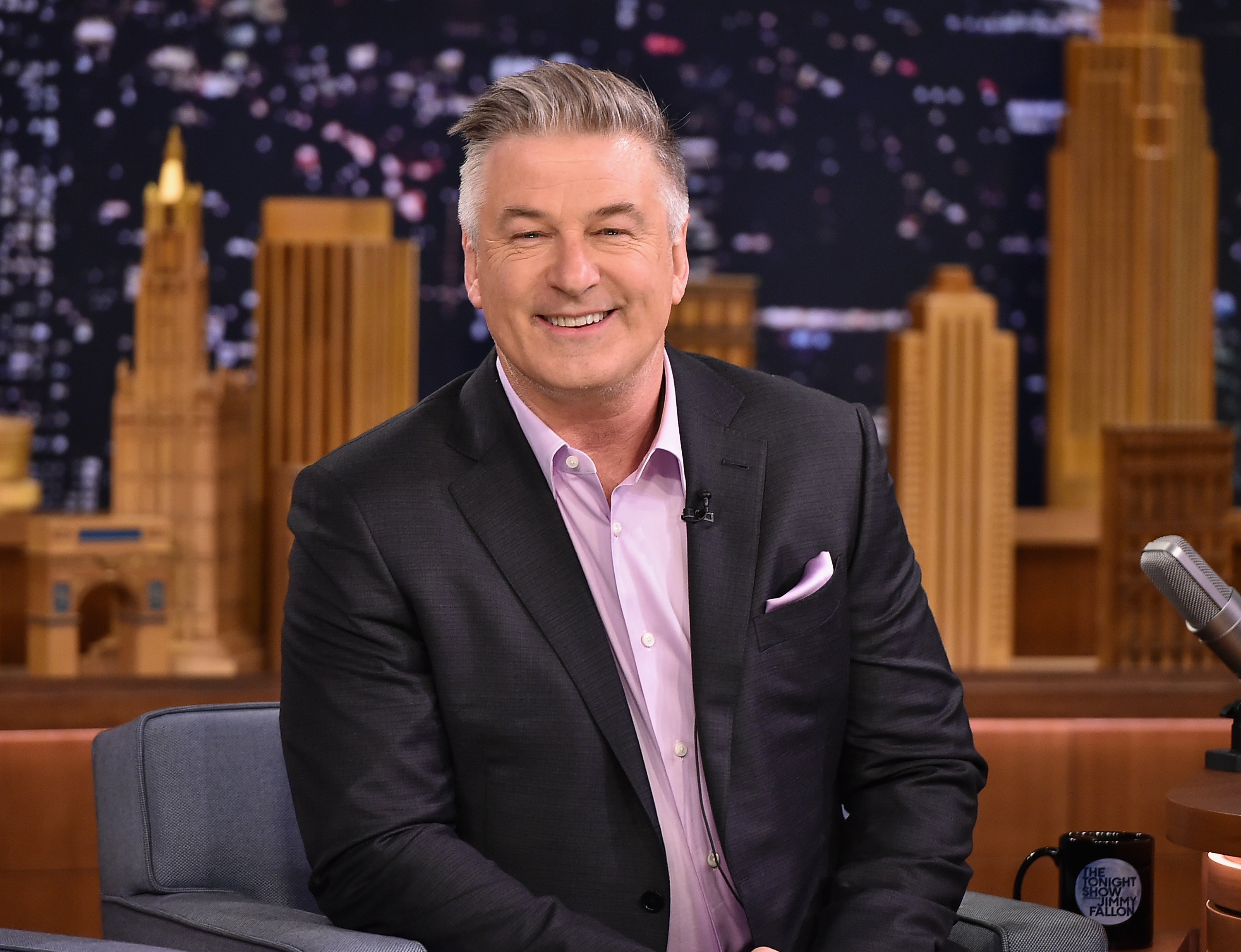 ---
NOW A FAMOUS FUNNY MAN
Apart from 30 Rock, the actor has been able to flex his newfound success as a comedy star in films like The Rock of Ages, which also showcased his ability to sing, Drunk Parents, The Boss Baby, Madagascar, and It's Complicated. He's also been a memorable guest cast member on Saturday Night Live.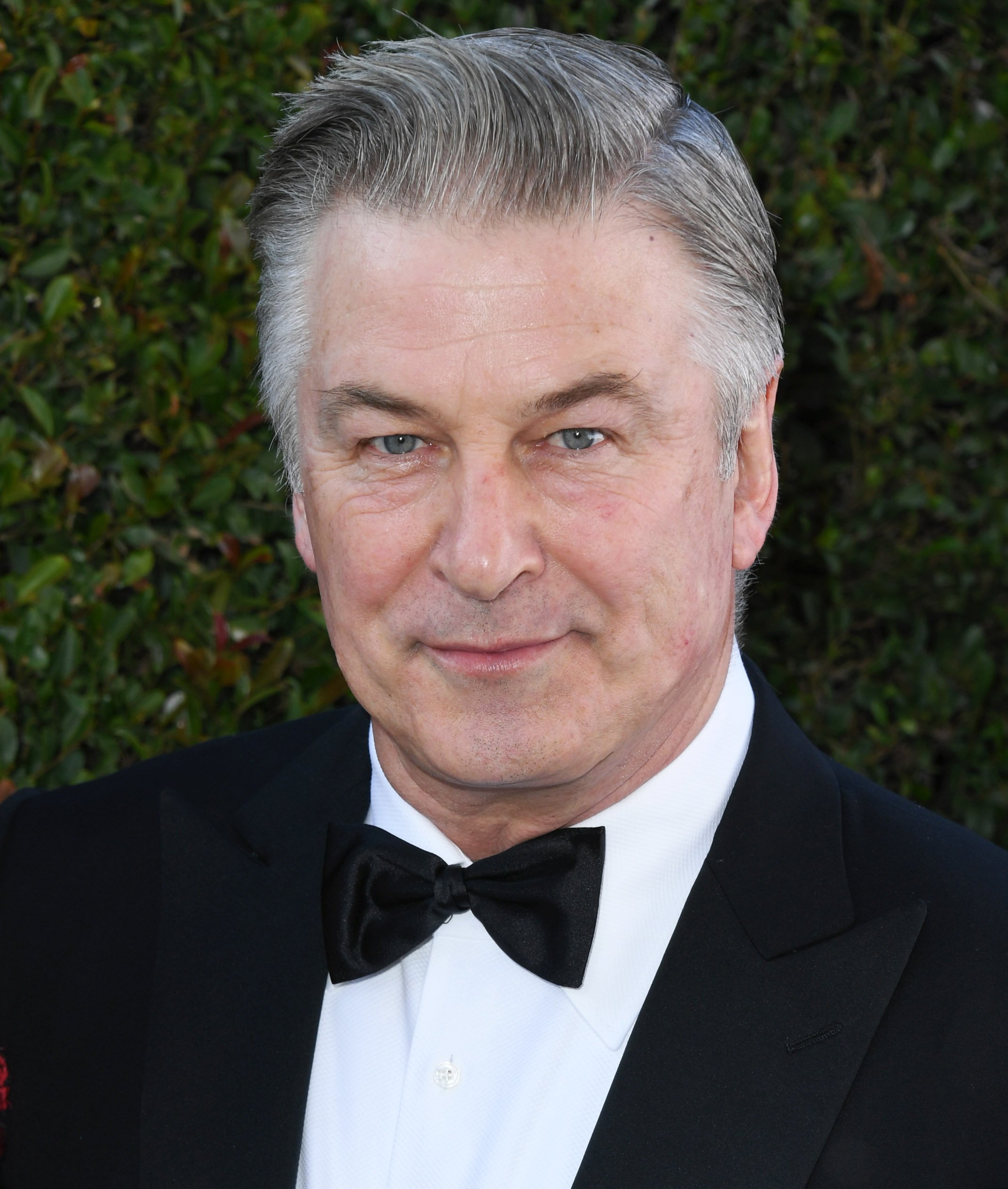 ---
STILL ONE OF HOLLYWOOD'S BIGGEST NAMES
Despite his foray into the world of comedy, Alec Baldwin has still been part of some of the biggest movies around. His other notable work also includes roles in Pearl Harbor, The Aviator, Fun with Dick and Jane, The Good Shepherd, two Mission Impossible films, and the Oscar-winning A Star Is Born.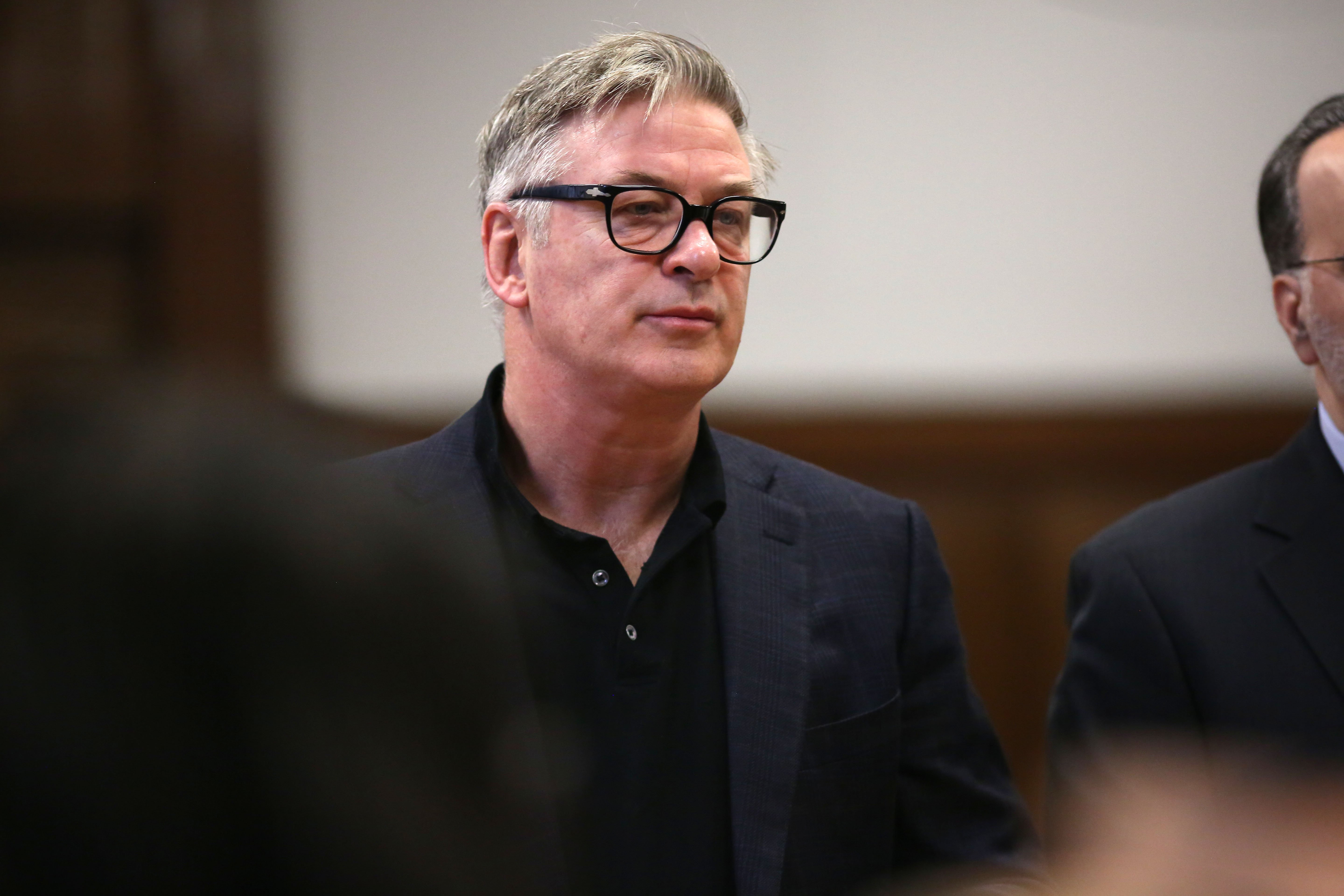 Most recently, the actor has appeared in a recurring role on Will & Grace, was the host of Match Game, and has made appearances in films like BlacKkKlansman, Motherless Brooklyn, and Before You Know It. It has recently been announced that he'll be playing Enzo Ferrari in an upcoming film titled Lamborghini.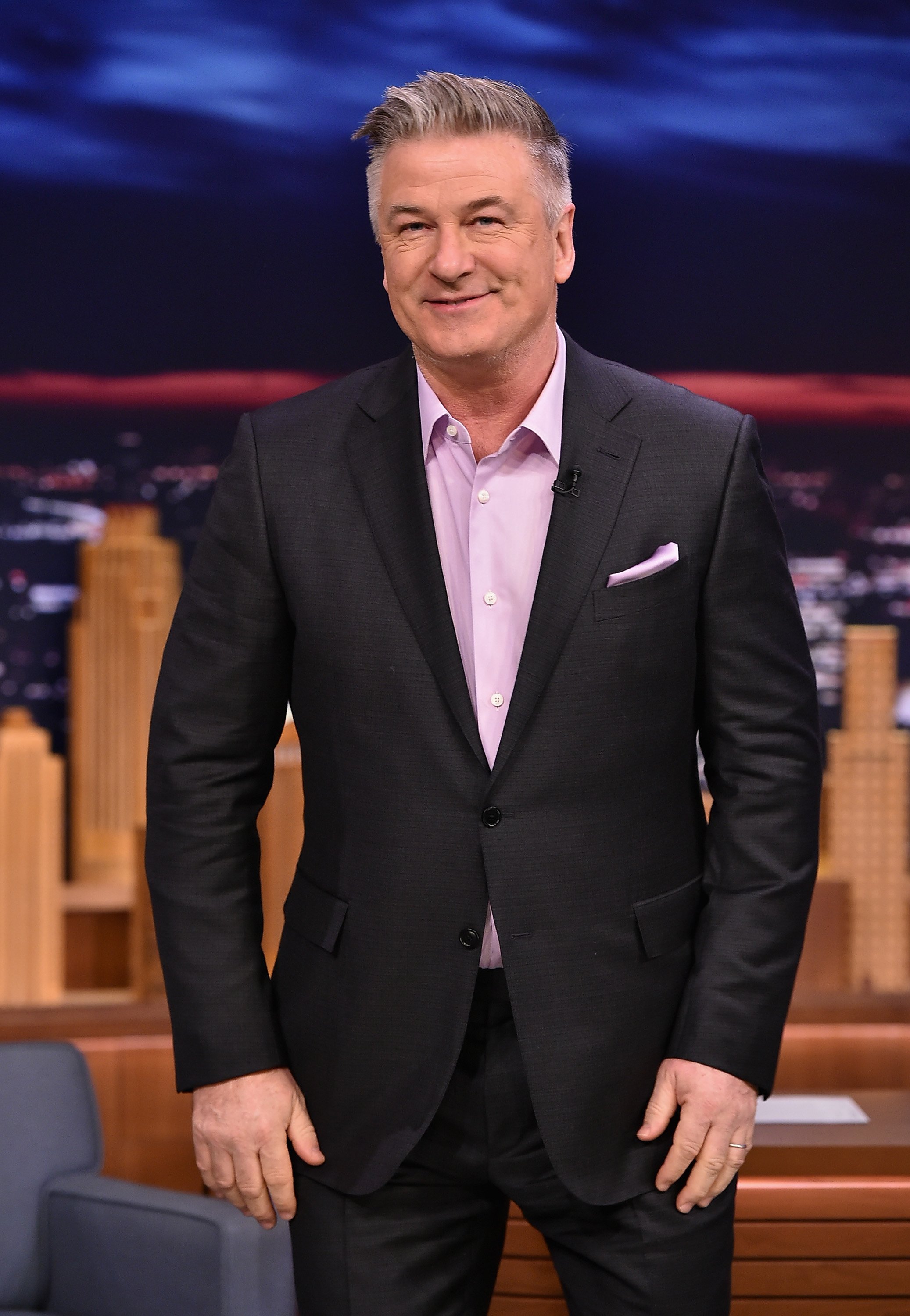 ---
PREVIOUS MARRIAGE
As Alec is a big named Hollywood actor, it's no surprise that he has had more than a few big named Hollywood actresses as his girlfriends or partners. In fact, Baldwin was once married to actress and bombshell, Kim Basinger. They met on the set of The Getaway and married in 1993.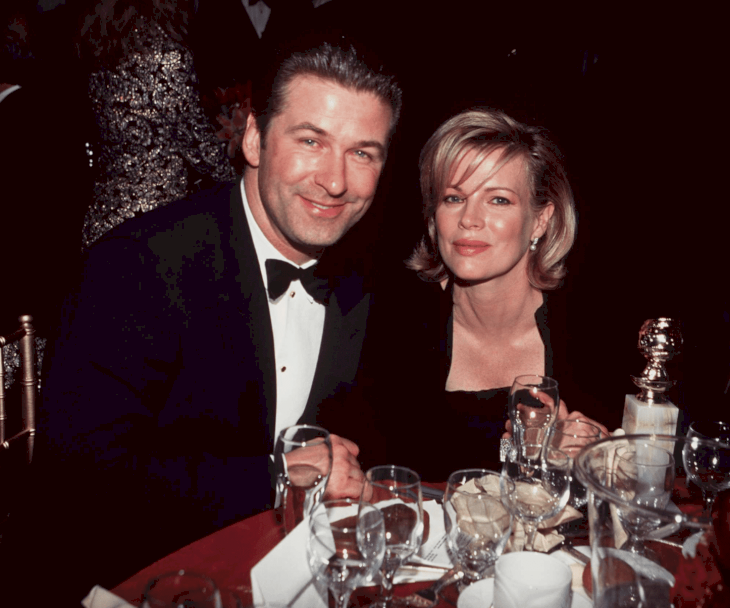 However, as most Hollywood marriages go, the union of the two successful actors didn't last. Their marriage ended in divorce in 2003. Their time together was fruitful, Baldwin and Basinger share a daughter named Ireland Baldwin, born October 23, 1995. Their daughter has gone on to gain fame in her own right.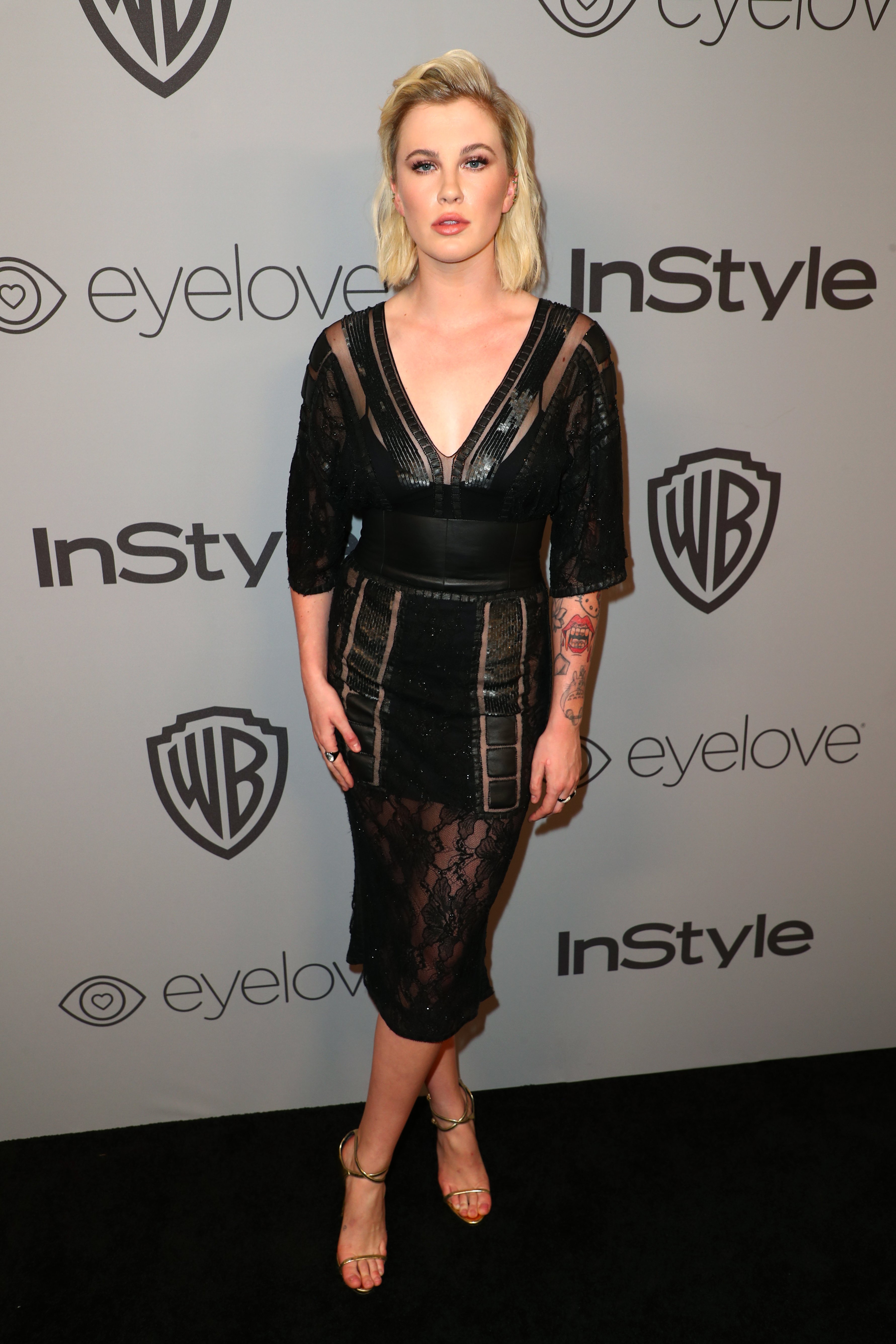 ---
DAUGHTER, IRELAND BALDWIN
The now 25-year-old Ireland Baldwin has chosen a career as an actress, model, and professional DJ. She joins her cousin Hailey Baldwin, a.k.a. Mrs. Justin Bieber, as the leader of the second generation of famous Baldwins in Hollywood. She's appeared in films such as Grudge Match, Campus Caller, and the recently completed A Dark Foe.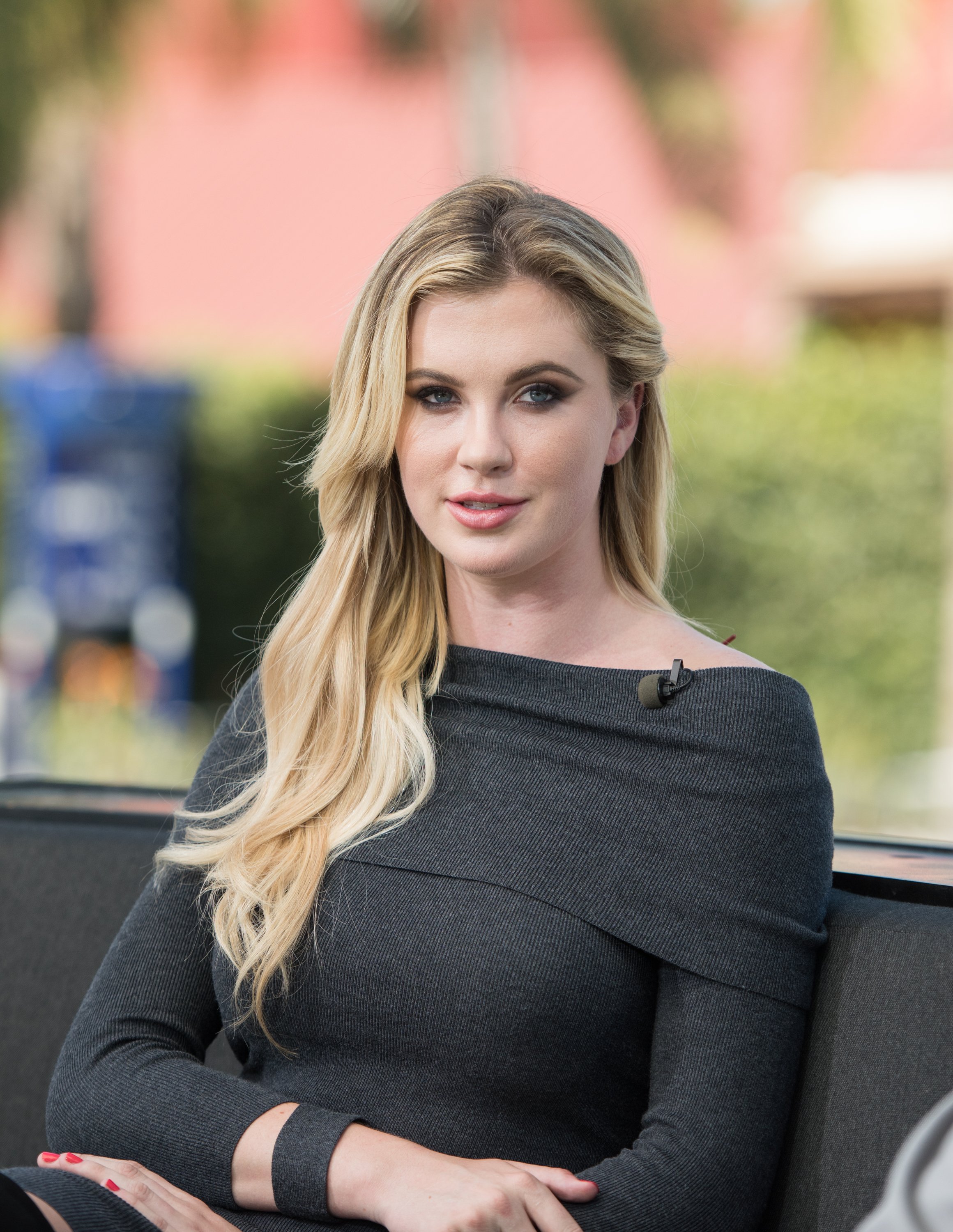 ---
HILARIA BEFORE ALEC
Now we're onto Alec Baldwin's second wife, Hilaria Baldwin. Born as Hilaria Lynn Thomas in Mallorca, Spain. She was the child of an American father and a Spanish mother. Therefore, her early years were spent between Spain and Boston. She was a history and dance major at New York University and aspired to be a professional dancer.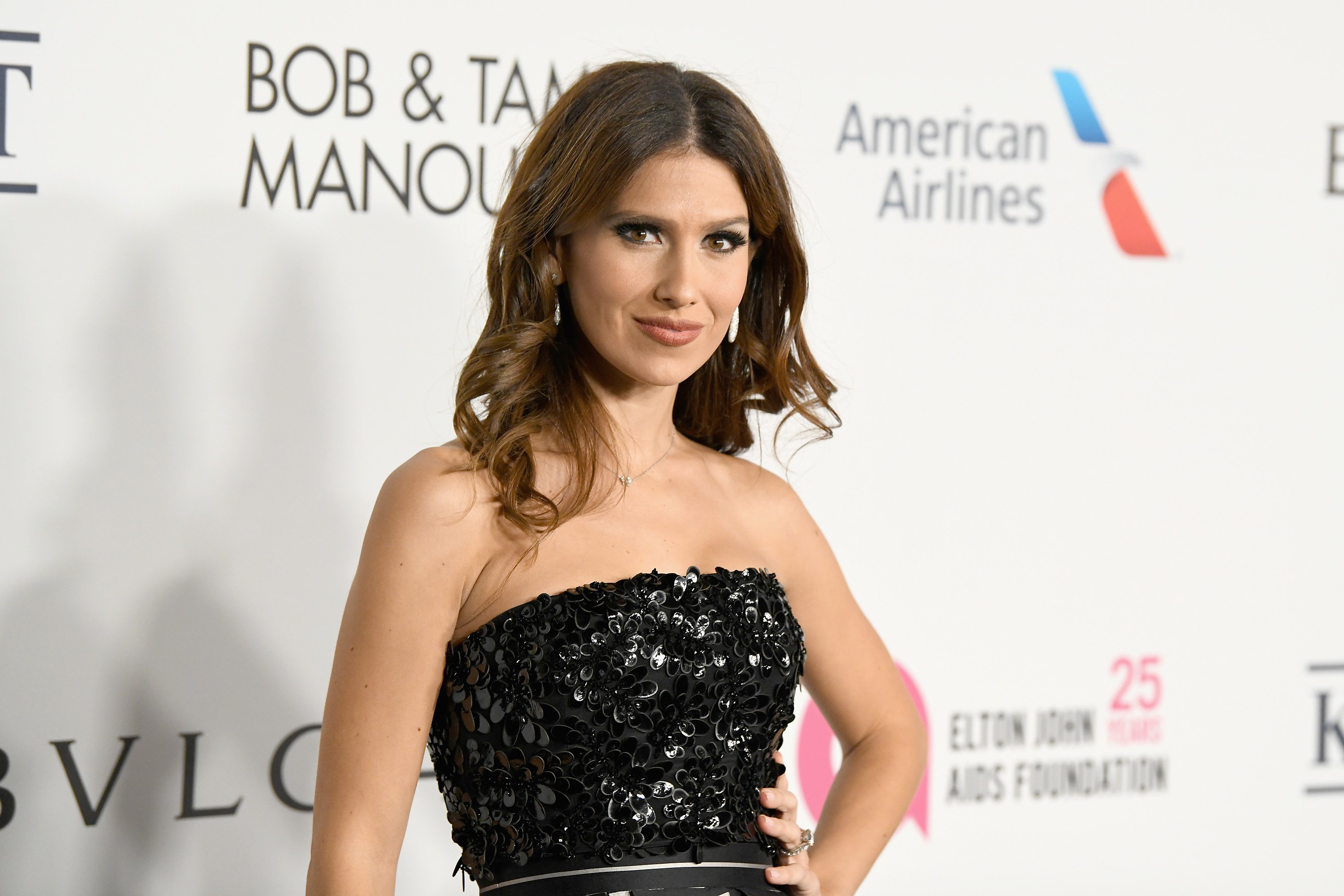 Unfortunately, the stresses of life as a professional performer and previous injuries took a toll on her. She then gave up life as a dancer and pursued a career as a yoga instructor. This choice resulted in founding her own studio "Yoga Vida", which quickly became a respectable place in New York City.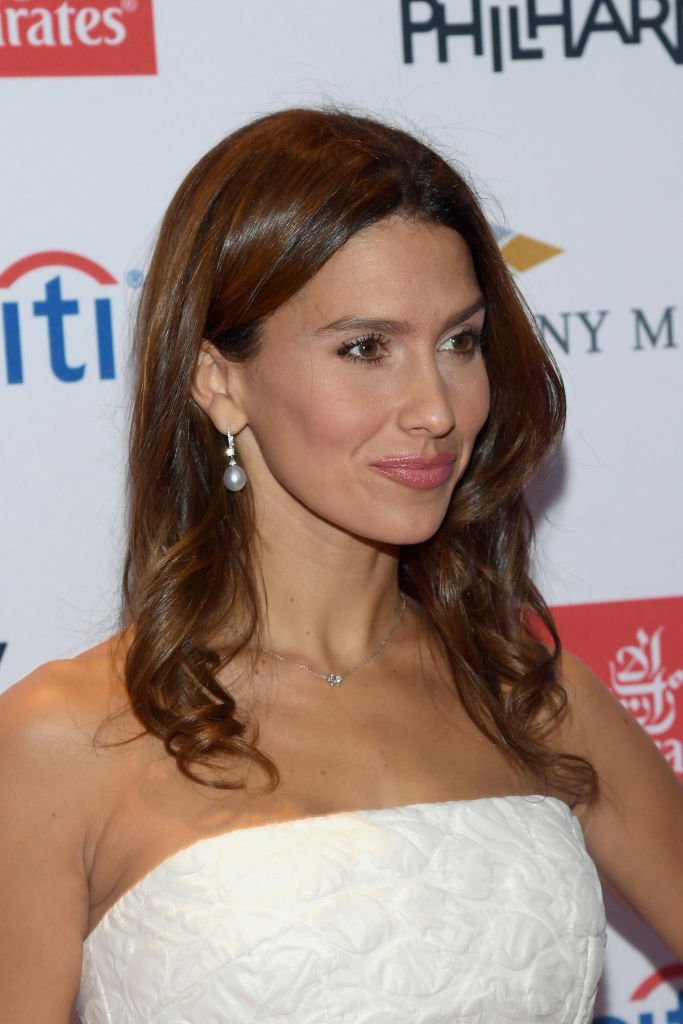 ---
THEIR LOVE STORY IS STRAIGHT OUT OF A ROM-COM
To put it lightly, the story of their romance definitely sounds like it came out of the writing room of a romantic comedy. Especially the way that Alec tells it. The actor once posted a photo on Instagram in honor of their eight-year anniversary, and it definitely resembles the actor's experiences with rom-com.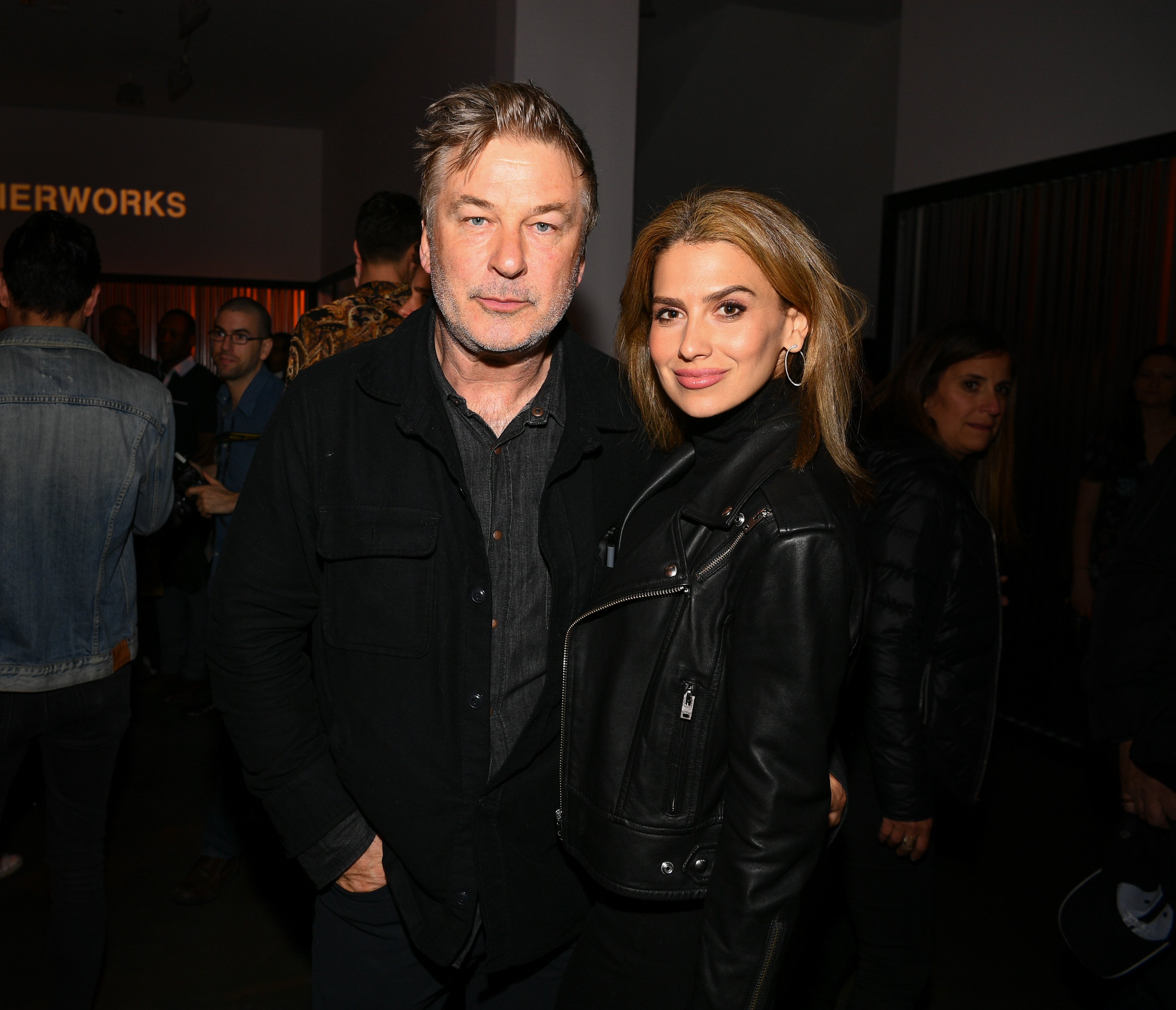 "8 years ago, I wandered into Pure Food and Wine on Irving Place, on an unseasonably warm February evening," he wrote. "My friend, @bocartist and I sat down (outside!) and as I turned to my left I saw a woman who would change my life. Entirely. 8 years today. Thanks for all you've given me. You are a gift."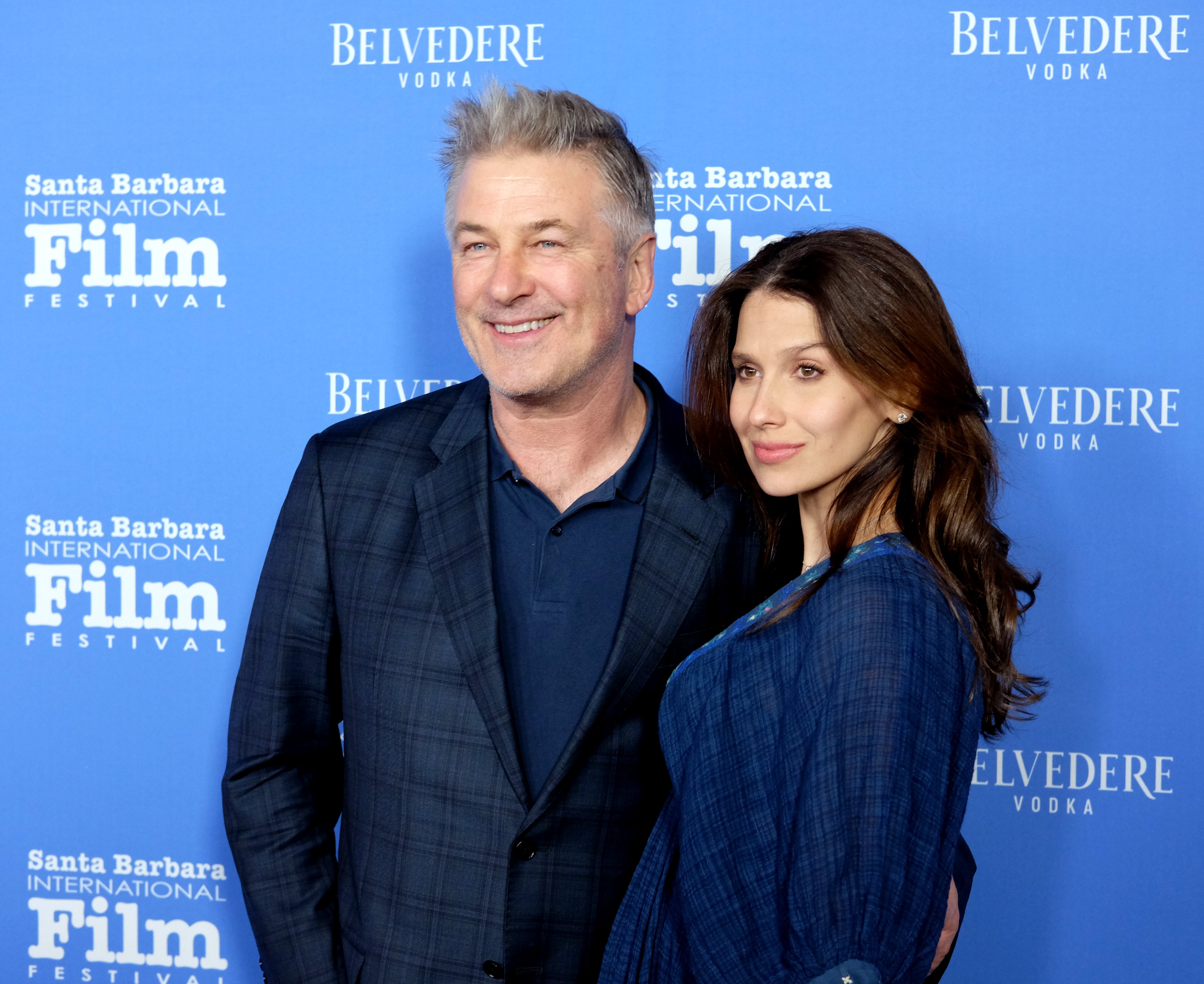 ---
HER WAY OF TELLING IT
The future Mrs. Baldwin told The New York Times that the actor's opening line was pretty smooth. "I was standing near the door with my friends when he walked up and took my hand and said, 'I must know you,'" she recalled. "You must know me?'" she replied, after which "he gave me his card."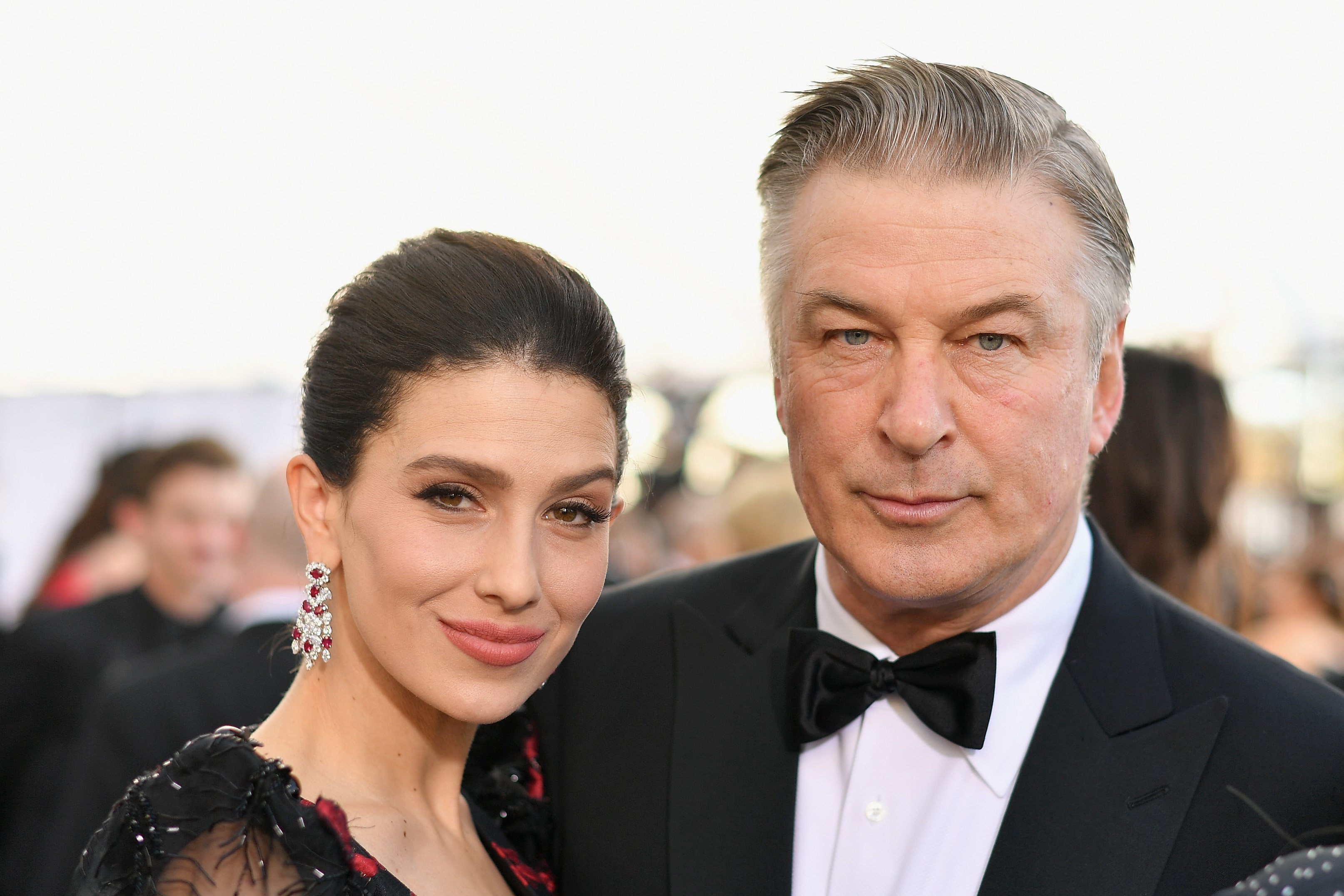 If that isn't smooth, then what is? Although she also revealed that she wasn't sure at first whether Alec's intentions were romantic. "He didn't kiss me for six weeks!" she told Mariska Hargitay for Beach magazine. "We'd have the most romantic dinner date, and afterward he'd drop me off at my house and shake my hand," she added.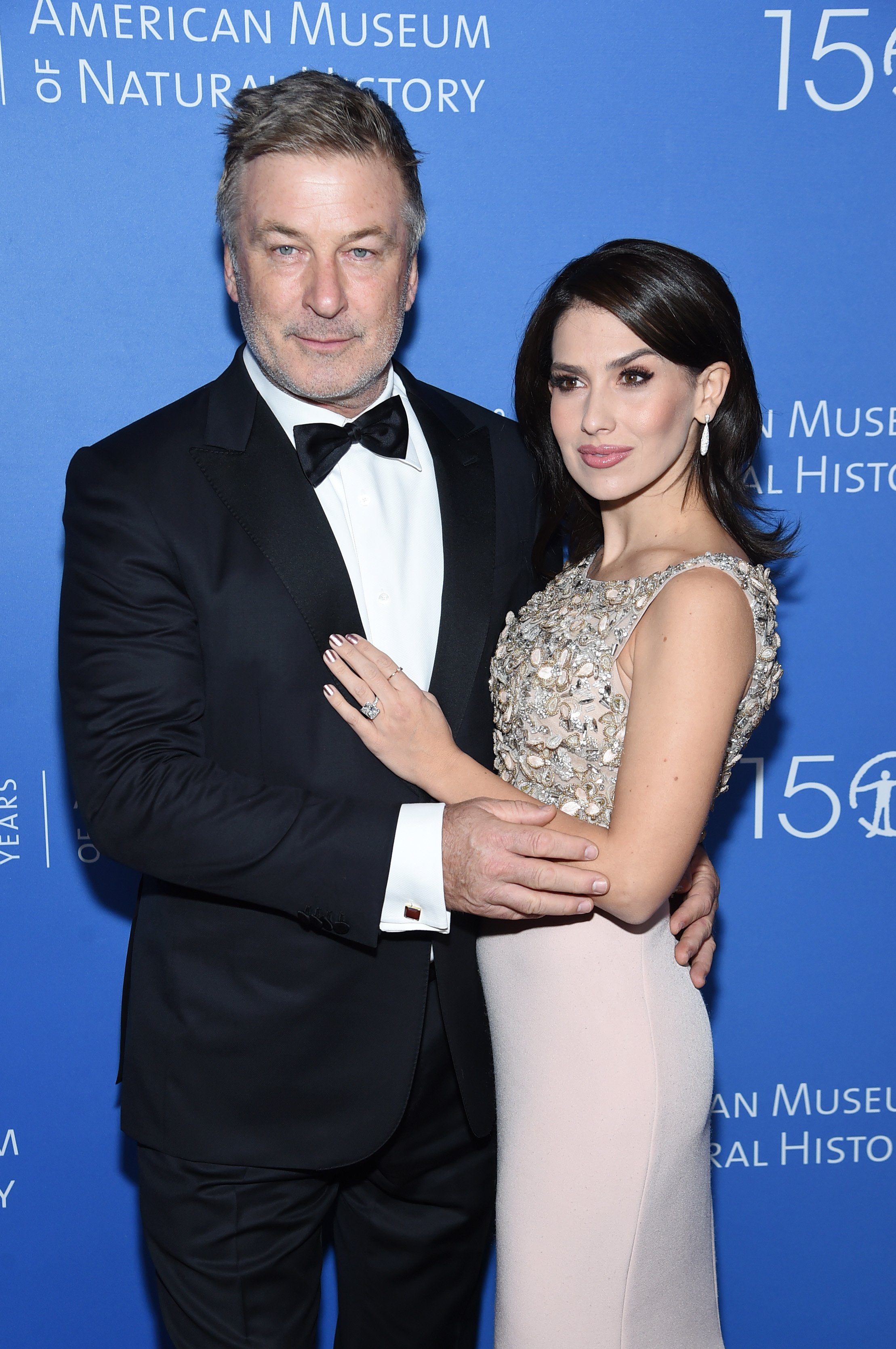 ---
A 'QUICK' CHANGE OF PACE
Clearly, his intentions were romantic, or else this article wouldn't exist. Their courtship may have been slow, but things between them soon began to move quickly. "Five months into our relationship, we got an apartment together; then we started talking about getting married; then he proposed; then we got married; now we have a kid," she has said.
The couple married on June 29, 2012, at the Basilica of St. Patrick's Old Cathedral in New York City. Once again, they do move fast, and here is how quickly their little brood got going. Hilaria gave birth to their first baby daughter, Carmen Gabriela Baldwin, on August 23, 2013.
---
HAVING A HUGE FAMILY REAL FAST
Less than two years after the couple welcomed their first child, their son Rafael Thomas Baldwin was born on June 17, 2015. The couple's second son, Leonardo Ángel Charles Baldwin, was born on September 12, 2016. And most recently, their third son Romeo Alejandro David Baldwin was born on May 17, 2018.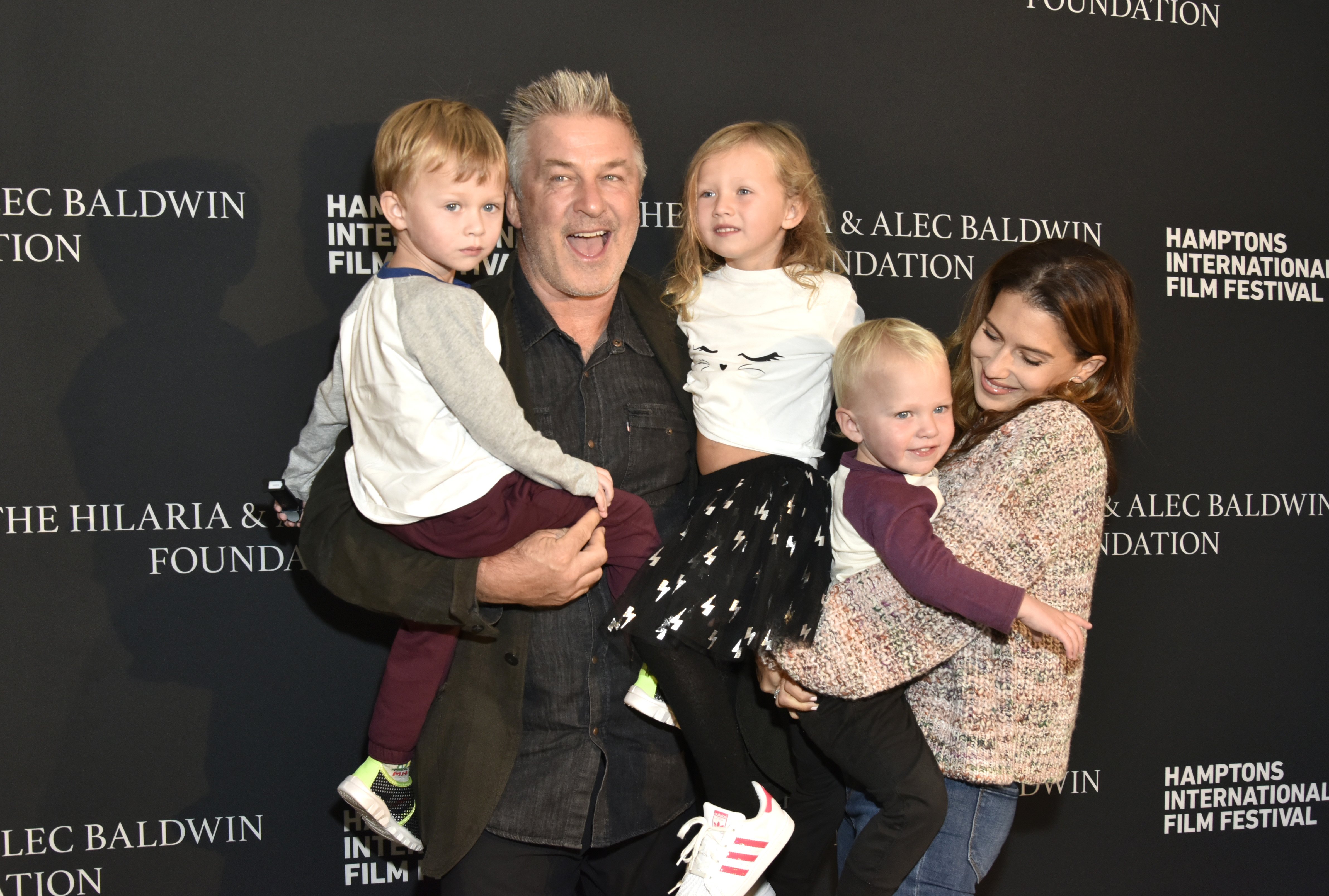 The couple had a few setbacks in late 2018 and early 2019, as Hilaria suffered from a couple of miscarriages. Back in 2019, Hilaria revealed to People that she intended to try again for baby number five. "They're my favorite things in the world so why not?" she said.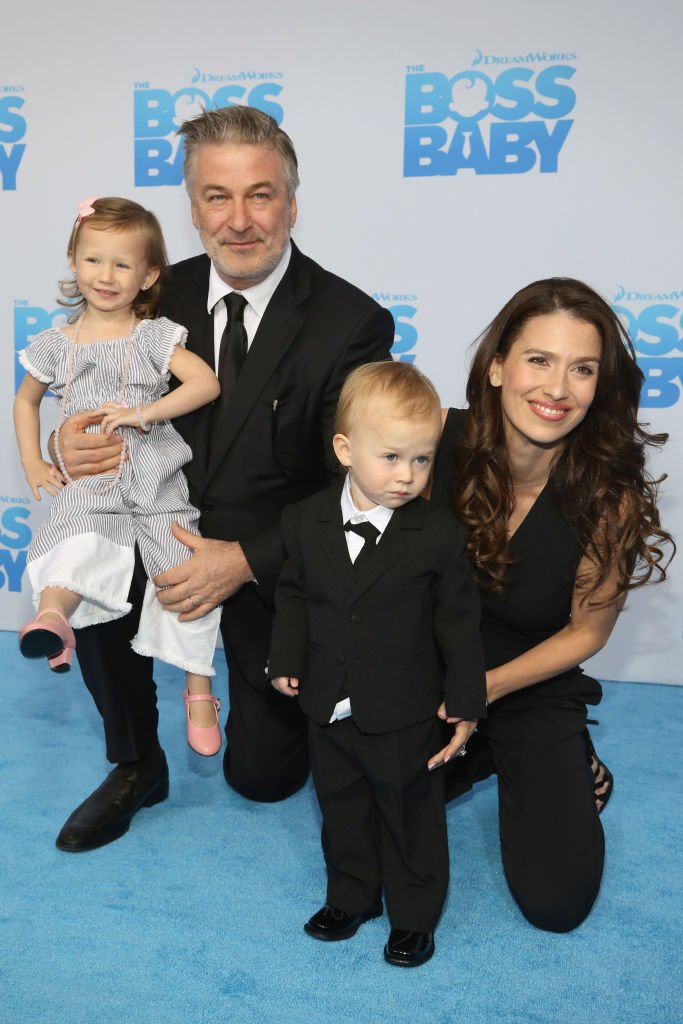 ---
HILARIA'S MISCARRIAGES
As mentioned above, Hilaria did suffer two miscarriages in 2019. The first miscarriage was around April 2019. She said that there was no heartbeat on her scan and that she was "most likely experiencing a miscarriage". Hilaria stated that they first heard the baby's heartbeat but it eventually became weaker and weaker with each ultrasound.
Her second miscarriage was around the end of 2019, and contrary to her first miscarriage, this baby had a strong heartbeat. Although this pregnancy was also another miss. She announced the emotional news on Instagram, saying that she suffered a pregnancy loss at four months.
---
THE SILVER LINING
Although Hilaria had suffered two miscarriages in the past, the silver lining came to her family the following year. After the negative news last 2019, they were finally going to have another baby in 2020! On April 7, Hilaria announced in an Instagram post that she was pregnant, showing the sound of the baby's heartbeat.
Hilaria gave birth to a healthy baby boy, and they named him Eduardo "Edu" Pao Lucas. This is her fifth child with her husband, Alec Baldwin. Needless to say that the family is ecstatic over this newest addition to their family!
---
WHAT'S NEXT FOR THE BALDWINS?
Though there might have been some bumps in the road, we're quite sure that this bunch will push through. Even more, so that there's a new member of their family. We can't wait to see if these little Baldwin's will follow into their dad's footsteps and be a celebrity too! Well, only time will tell...
There you go, a quick all you need to know about Alec Baldwin's second wife and his four, soon five, children. What do you think of Alec and Hilaria's love story? Is it totally rom-com worthy as it sounds? Let us know in the comment section, and make sure to follow Amomama for more great updates on your favorite celebs.
ⓘ The information in this article is not intended or implied to be a substitute for professional medical advice, diagnosis or treatment. All content, including text, and images contained on, or available through this ENG.AMOMAMA.COM is for general information purposes only. ENG.AMOMAMA.COM does not take responsibility for any action taken as a result of reading this article. Before undertaking any course of treatment please consult with your healthcare provider.