True Blood Cast's Real-Life Partners
The HBO series True Blood brought to life various characters that fans have rooted for when it comes to dating. While some kept their relationships private, there were others wilder than most. Was Kristin Bauer in love with Alexander Skarsgård? Which actress divorced her husband of 9 years to get engaged to a woman? Here are the cast's real-life relationships that will make you swoon.
---
KRISTIN BAUER
The actress played vampire Pamela Swynford De Beaufort, who was devoted to Eric Northman. Bauer's character on True Blood became one of the most loved vampires on the show, mainly because of her natural charisma, making her one of the best True Blood characters. Surprisingly, her vampire character is unlike her in real life as she is a vegan!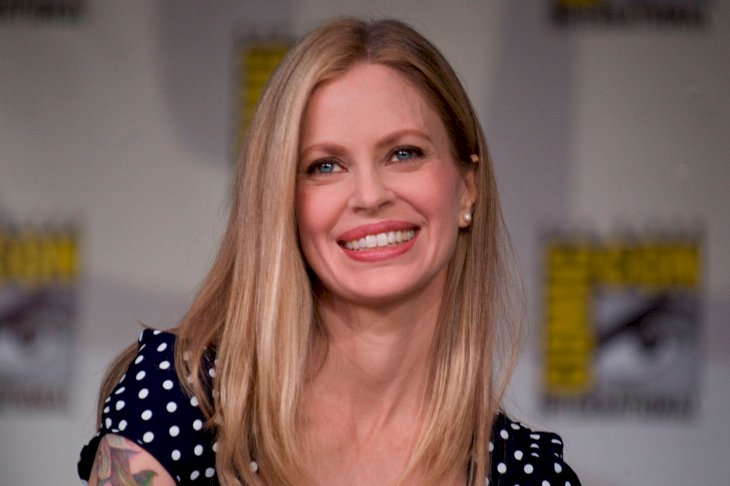 ---
In 2012, SheKnows magazine visited her house and the actress revealed both her veg-only fridge and her actor and composer husband, Abri van Straten. Previously, she kept her love life under wraps and fans didn't know much of her relationships. According to SheKnows, the pair met in 2009 and might still be keeping their relationship private.
---
While filming True Blood, Bauer spent most of her time with an on-screen partner, Alexander Skarsgård. Did she fall in love with him? Don't ask her! She told SheKnows in 2012, "He's much sexier in person. He's very funny and very sweet. I just love Alex. We laugh a lot. His wit and his humor are so unique and wonderful. He's so quick."
---
ANNA PAQUIN
Anna Paquin fell in love with her colleague after all of her romantic scenes with Vampire Bill. She and Stephen Moyer were an item both on- and off-screen and started dating a few months into filming - keeping their romance a secret from fans for almost a year. After two years of dating, Paquin and Moyer got married in 2010 and are still together after 13 years.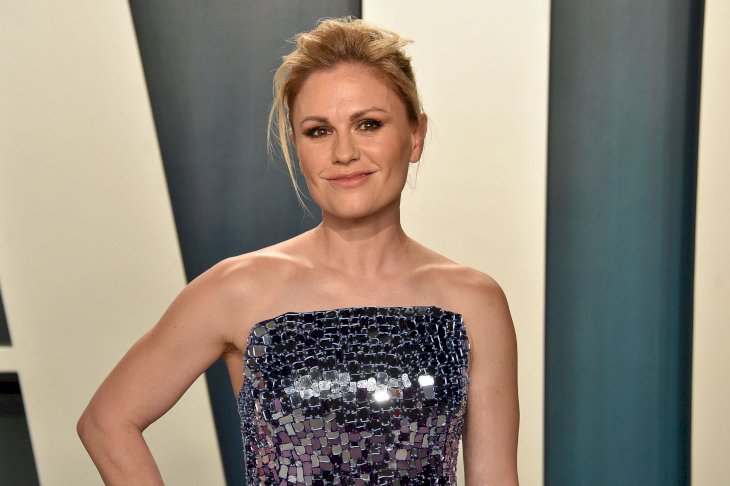 ---
Anna revealed their secret to a happily ever after, telling Us Weekly, "We're each other's best friends. We're incredibly lucky that we found each other." However, it definitely wasn't love at first sight! During an appearance on Live with Kelly and Ryan, Anna confessed that she and Stephen "get along very well", but they didn't initially plan to let anything romantic develop.
---
The chemistry between them was obvious, and the stars started dating. Fans had no idea about the True Blood couple's babies, as they both agreed to keep their two kids away from the public eye. She thought it to be beneficial for her children as she became famous at a very young age, and won an Oscar for her role in The Piano at age 11. 
---
STEPHEN MOYER
As mentioned earlier, Stephen married his on-screen love interest, Anna Paquin. However, this isn't Vampire Bill's first marriage! Although the name of the first wife is unknown, Stephen has two children from his previous relationship. In an interview with ABC, Stephen admitted that Anna is on good terms with them.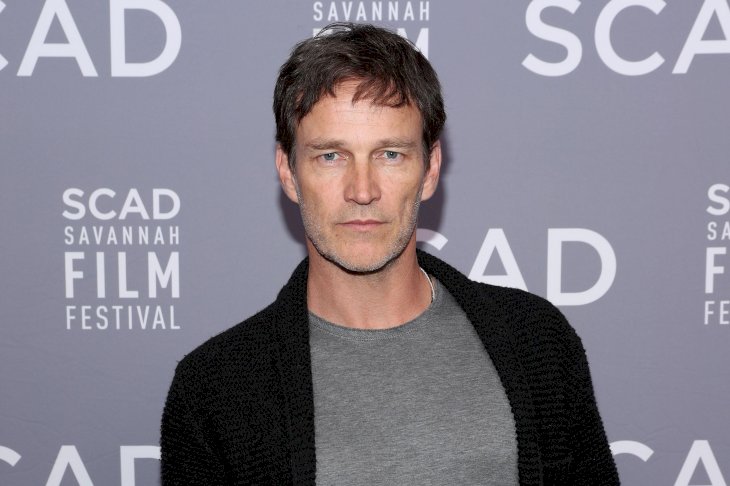 ---
"My kids have been with us a lot, so Anna already had a huge understanding of that, she's very much part of their lives," Moyer said. There aren't any secrets between the spouses, who shot all of their scenes in True Blood together! Can you imagine what it was like when Stephen was behind the camera, directing his wife as she got close with others? Awkward! 
---
Anna told Daily Records, 'It's really not weird being directed by Stephen. I really enjoy it, he is very talented." They are a very special couple. It was in 2009 that the two announced their engagement, and got married at their private residence in Malibu. The two also have their own children, as his wife gave birth in 2012 to beautiful fraternal twins.
---
ALEXANDER SKARSGARD
He played Eric Northman, probably the most loved character on the show, not only for his God-like appearance and Nordic charm but for the obvious statement: Alexander isn't married. However, the 44-year-old's list of exes can definitely impress Eric Northman.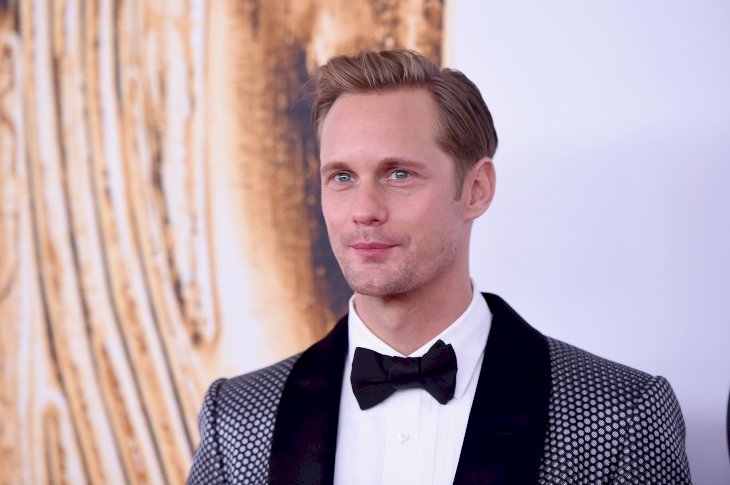 ---
Skarsgård's previous serious relationship was with an impressive British writer, Alexa Chung. After getting together in 2015 and dating privately — the pair never publicly discussed their relationship — the couple broke up in 2017. He also dated Kate Bosworth after meeting on the set of Straw Dogs. They dated for two years and he was rumored to have proposed!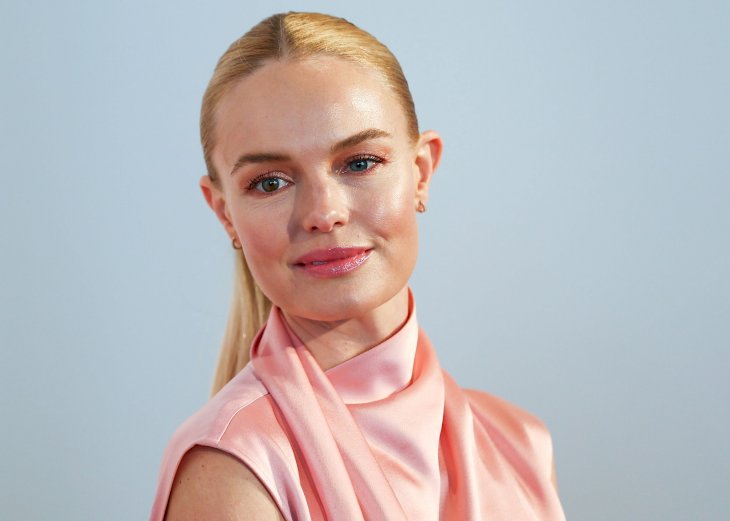 ---
He was also in a relationship with Amanda Seyfried, who later admitted that she was too "involved" with Dominic Cooper to take it any further. She preferred Dominic Cooper to Alexander Skarsgård! However, there are a lot of women who have allegedly dated the True Blood star. From Elizabeth Olsen to Charlize Theron, the actor is always the center of attention.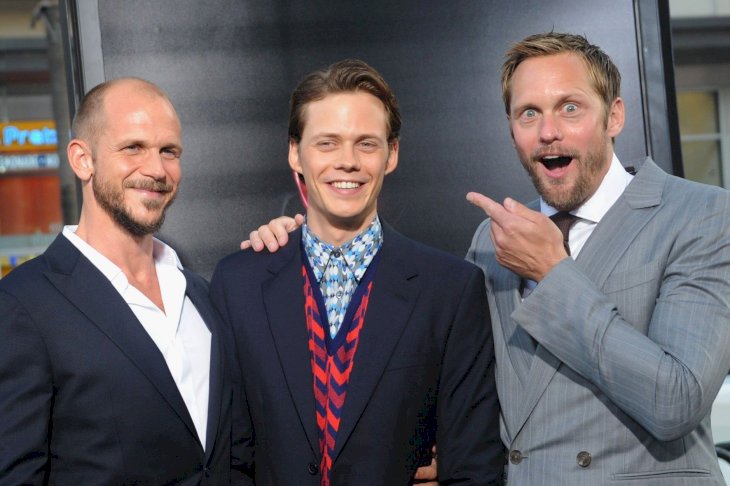 ---
He also dated fellow True Blood co-star Evan Rachel Wood, who played Louisiana's Vampire Queen, Sophie-Anne Leclerq. She confirmed to dating Skarsgård in 2010, before slipping that she had dated someone in the cast - confirming the 2009 rumors that circulated.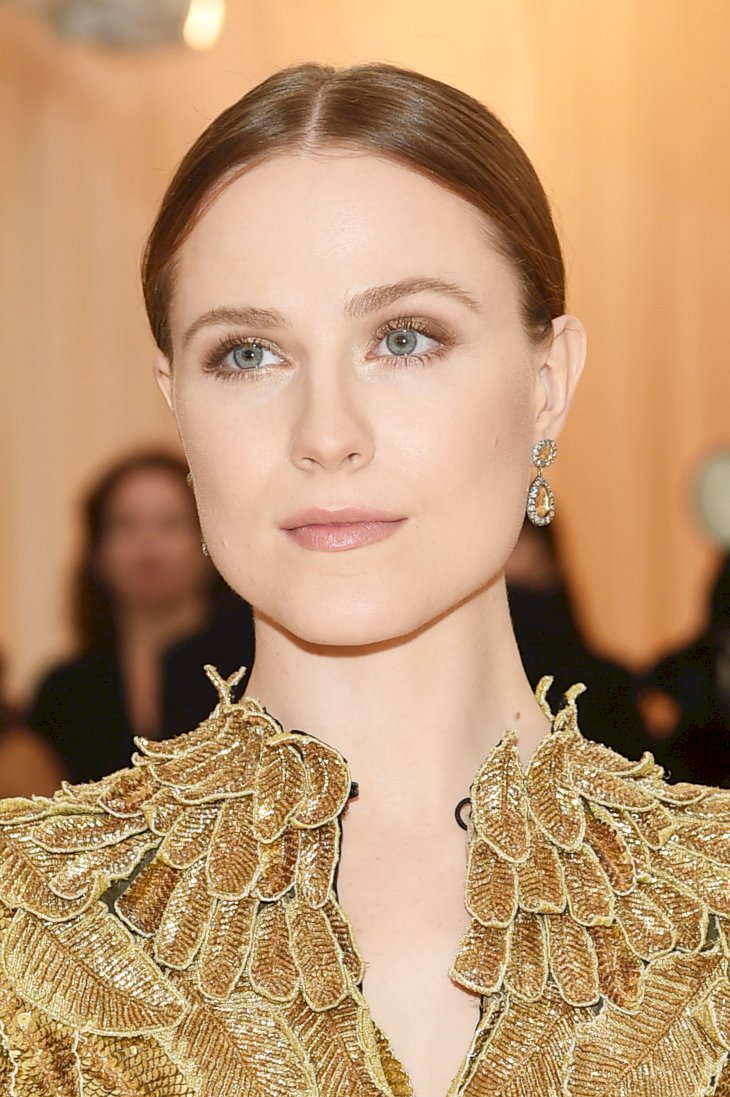 ---
NELSAN ELLIS
Lafayette is one of four characters who has been shown in every episode of True Blood, and this powerful medium is nothing but pure charm! As Lafayette, Ellis expanded the country's collective imagination of what actors could look like. Unfortunately, the man who brought the character to life passed away in 2017. He will forever be missed by his loyal fans.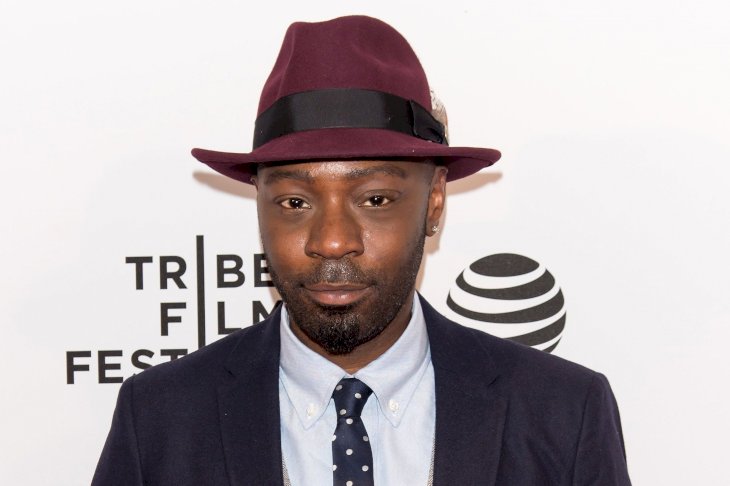 ---
In past interviews, Ellis had been asked about his relationships. "I don't answer that question," he told Vibe. But for those still wondering; Nelsan Ellis had a wife and son. He was a proud dad of Breon, whose photos the actor posted on Twitter several times. How sweet! 
---
For those who did not know, Ellis was accepted into Julliard, where he met and became friends with Rutina Wesley, who he, later on, became co-stars with on True Blood. What a small world and a true testament to this actor's all-round skills on the stage.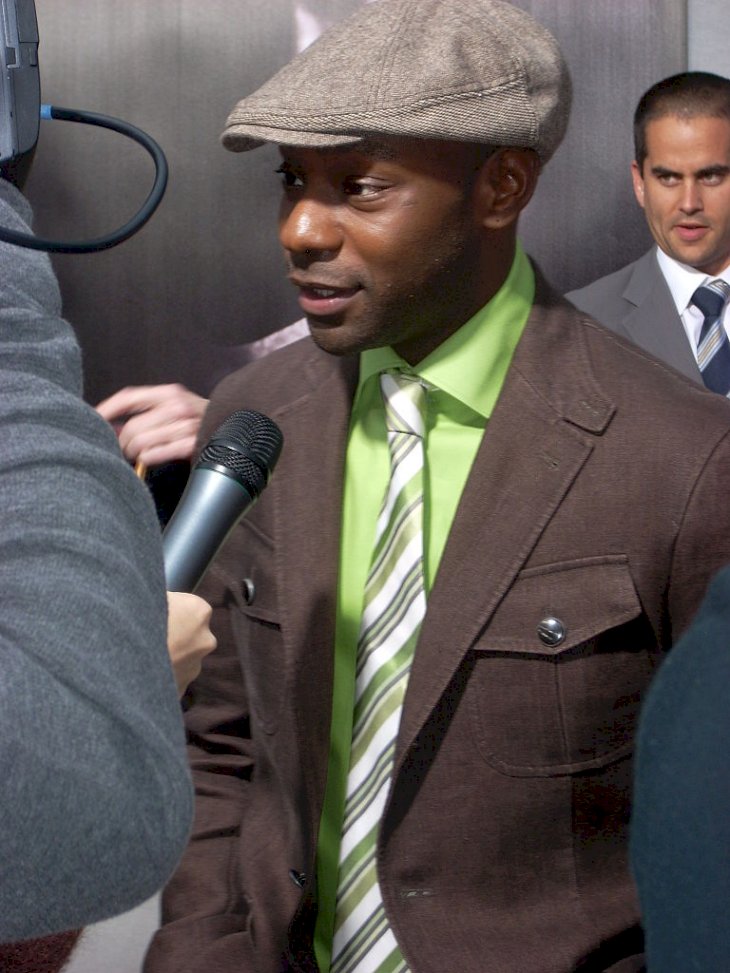 ---
DEBORAH ANN WOLL
Back in 2007, when Tinder wasn't a thing, the young promising actress signed in to Match.com. The 23-year-old beauty had a serious relationship with her school sweetheart but was always too shy to date cool guys from Hollywood. E.J. Scott, a cute 32-year-old comic, clicked through Deborah Ann Woll's photos and found her both beautiful and nerdy.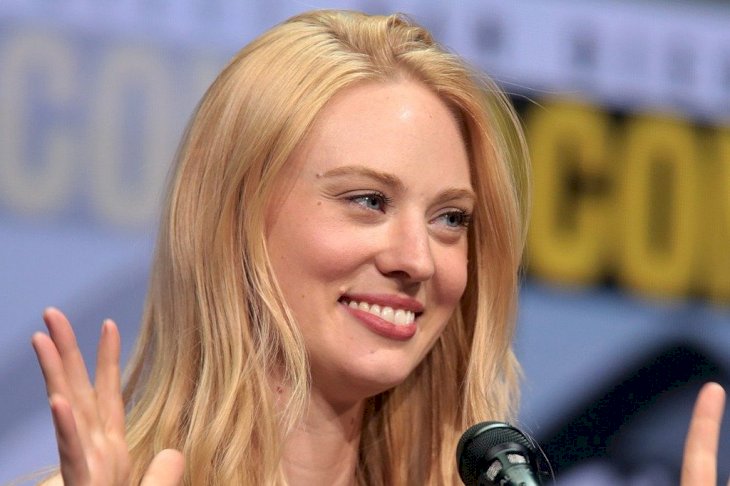 ---
He was honest about his illness which interested Deborah. They connected right away and started dating, despite the fact E. J. would eventually become totally blind. Their fairytale started to dissolve when E. J. moved to Chicago and the pair decided to break up. 
"But I saw him a few weeks later and said, "I can't do it! I want to be together!" Deborah Ann told Glamour in 2013.
---
Scott lived in Chicago for three years, and the couple never went more than a few weeks without seeing each other. When he moved back to L.A. in 2011, they moved in together. In 2015, after 11 years of dating, the couple decided to marry. Deborah Ann Woll was famous for her role in Daredevil, where she played Karen Page, Daredevil's long-time love interest.
---
RYAN KWANTEN
Fans begged for a romantic scene between Jason and Eric, and it actually happened! However, many fans started to speculate about Ryan's relationships. The True Blood star has never identified in a specific manner and has been dating actress Ashley Sisino since 2013. The pair is still going strong, and they attend a lot of ceremonies together.  
---
Moving back to Ryan's previous relationships, he dated a lot of beautiful women! Before Ashley Sisino, Ryan dated actress Taylor Cole for two years, from 2006 to 2008. There were even rumors about possible wedding bells for these two. His breakup with Taylor was very painful, and in a 2010 interview with USA Today, the actor came clean.
---
Kwanten claimed to have focused on his career, and only that, so it seems that Ashley changed everything for him! The two have been spotted countless times at red carpets and premieres, where fans would call her effortlessly beautiful for her ability to pull off simple styles at events.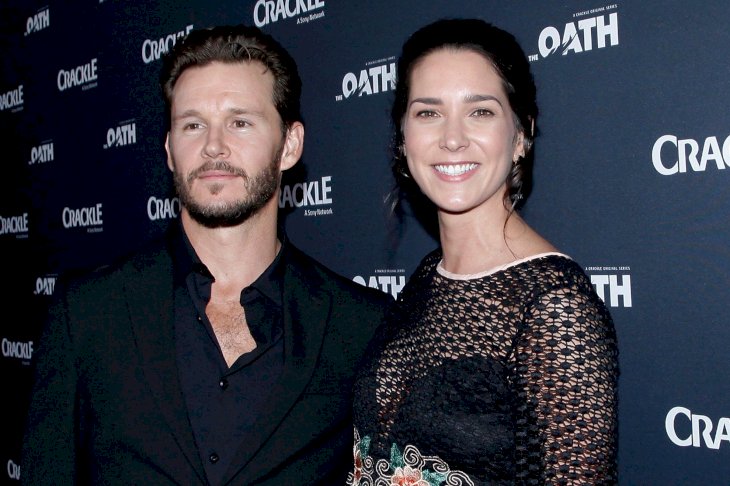 ---
RUTINA WESLEY
When True Blood first went on air, Rutina Wesley was a married woman. In 2005, she married her college sweetheart, Jacob Fishel. They were in the same class at Julliard. But Rutina revealed to Essence in 2010: "We thought, 'if we could spend four years together at this crazy school, then we can make it the rest of our lives." He's an amazing actor, cook, and husband!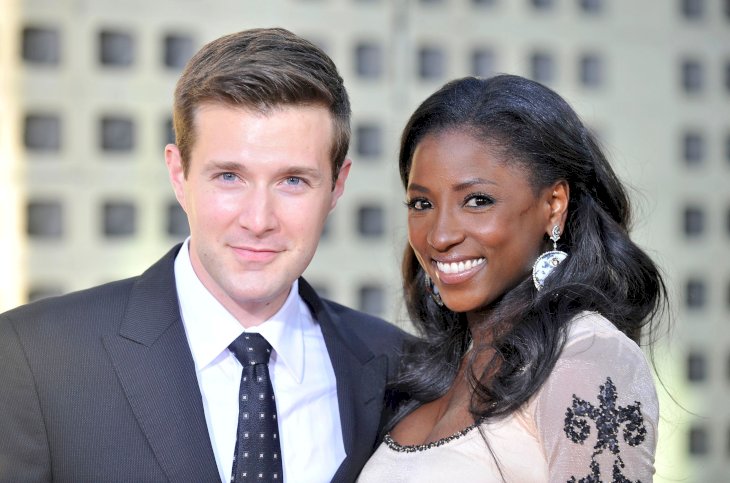 ---
However, their marriage ended in 2014, after almost 10 years! Rutina Wesley shocked the world when she revealed her second engagement in 2017. Her loved one is Chef Shonda, an Orleans-based culinary expert. However, we don't know when the two of them started dating, or what's going on between them now.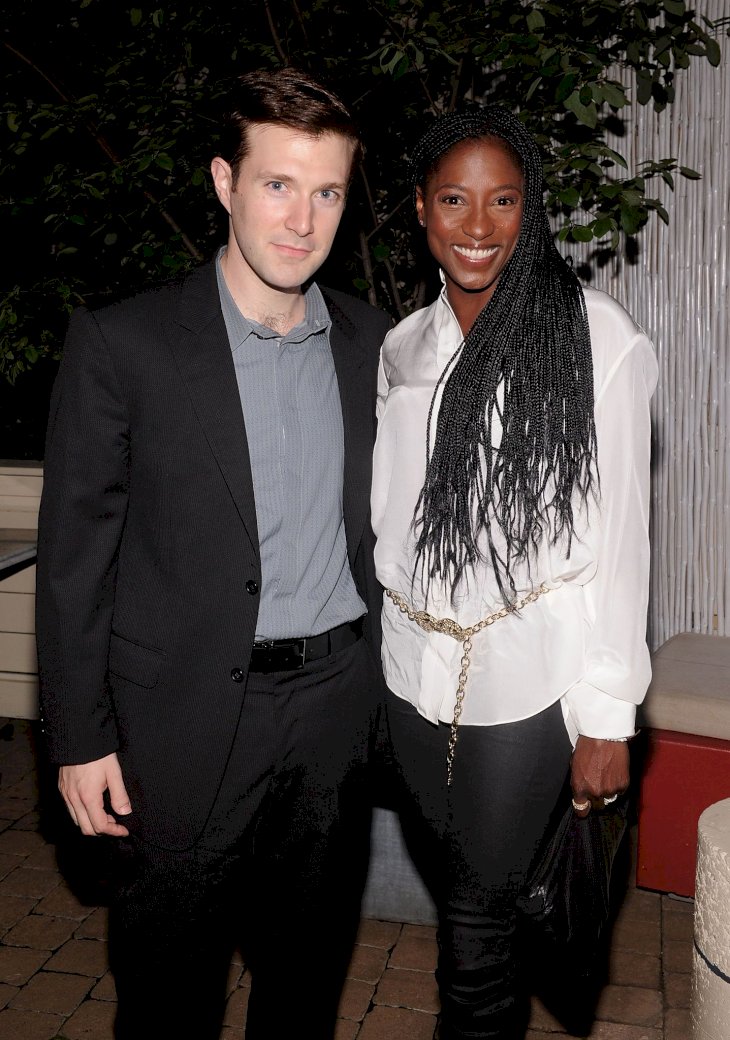 ---
Rutina deleted photos of Shonda from her IG and we haven't heard any news for a while. So we're guessing that they may have broken up recently. The actress has been keeping it private with her relationships since 2017 and has not yet confirmed anything when it comes to her love life.