Grey's Anatomy: The Story Behind Ellen Pompeo
Ellen Pompeo may be the literal face of Grey's Anatomy, but there's more to her than that! Despite her nearly two decades as part of Grey's Anatomy, where she plays the lead role of Meredith Grey, this actress hasn't always had an easy ride. With season 17 just aired, it's time to look back over Ellen's career on Grey's, and how it changed her life.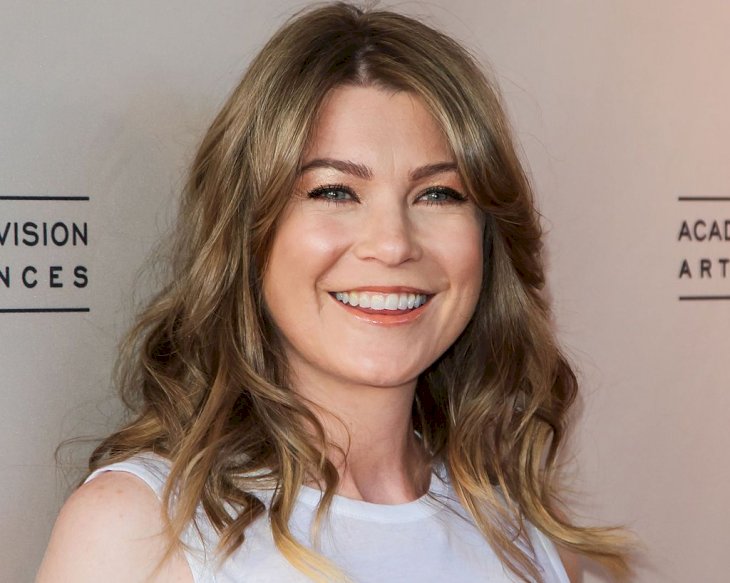 ---
How did she land the role of Meredith Grey without an audition? Why was she blamed for the departure of some of her co-stars? And what made her stay on a show? Take a look at Ellen Pompeo's journey toward her success on the ABC drama.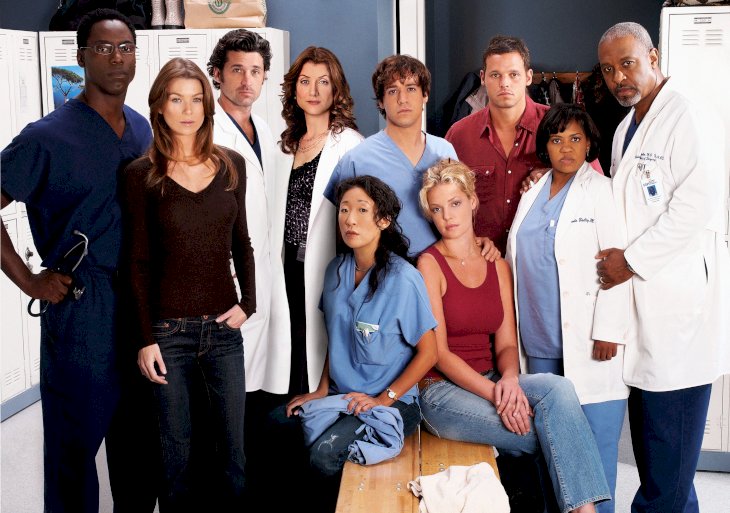 ---
THE EARLY DAYS
Before landing the role of Meredith Grey, Pompeo had surprisingly few acting credits to her name. Despite this, she's worked alongside some of Hollywood's biggest names, proving that she was destined for greatness from the start. In 1996, she had a role in Law in Order, before moving on to an independent film, Coming Soon, three years later.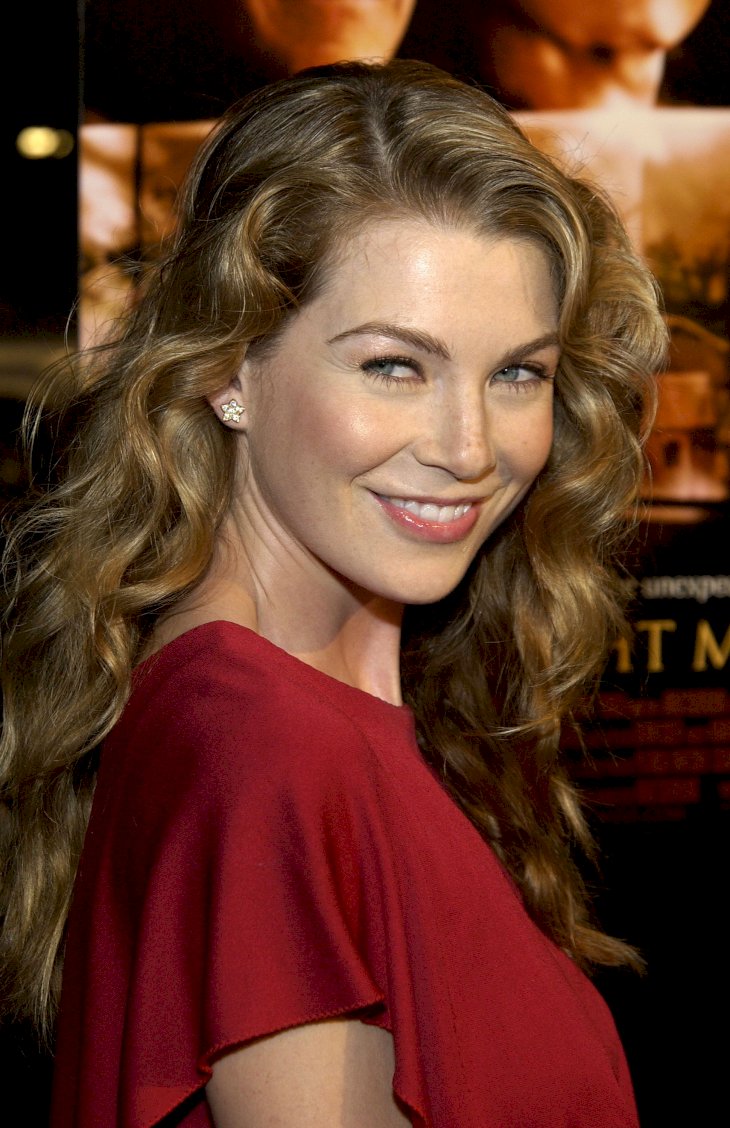 ---
In 2002, she appeared in Moonlight Mile with Dustin Hoffman, Jake Gyllenhaal, and Susan Sarandon, as well as in Catch me if You Can with Leo DiCaprio. Her final film credit was for 2004's Eternal Sunshine of the Spotless Mind, with Kate Winslet and Jim Carrey, in which she played Carrey's ex, but the role was sadly deleted from the final cut.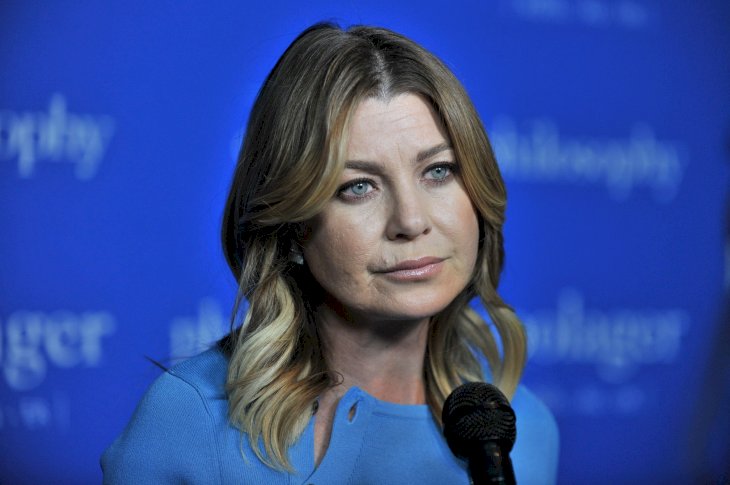 ---
But her final 2004 role wasn't cut - in a Friends' cameo, she played Missy Goldberg, who both Ross and Chandler had a crush on in college! Then, in 2005, she started filming the hit medical drama, and she's never looked back. In fact, apart from featuring in Taylor Swift's music video for "Bad Blood" and a voice-over for Doc McStuffins, the actress hasn't appeared anywhere else since 2005!
---
Can you imagine Grey's Anatomy without the titular character? No? Well, nor can Shonda Rhimes. In an interview with Backstage, Pompeo admitted that the show's creator actually offered her the role without an audition. Despite having her eye on another show called Secret Service, Pompeo's agent convinced her to try for Grey's.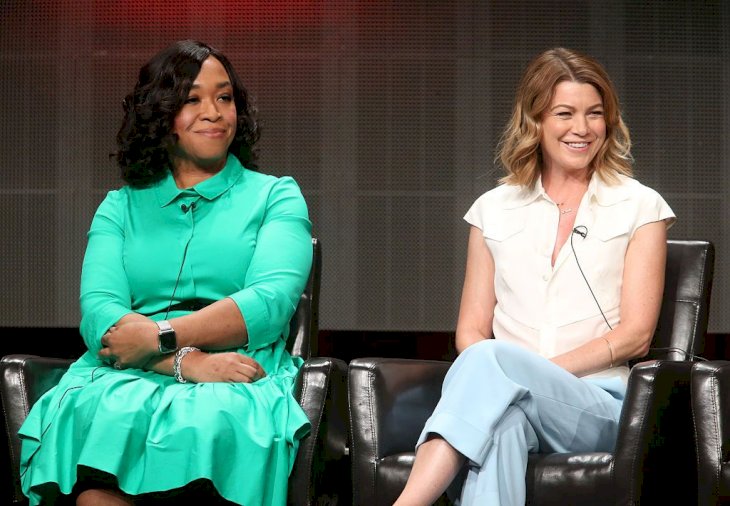 ---
His pitch? That she could earn some bank before the show got canceled. Thankfully, she took the agent's advice, and nearly two decades later, his predictions about the show's longevity couldn't be further from the truth.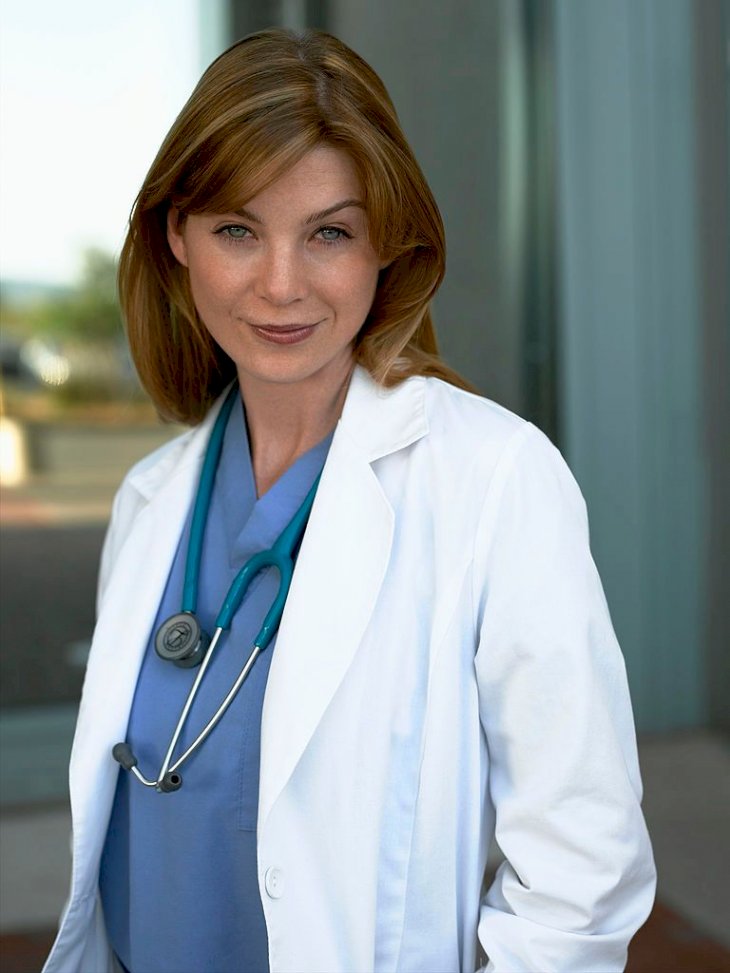 ---
WHERE DOES MEREDITH STOP AND ELLEN START?
After 17 years of playing only one character on a single platform, it's hard not to believe that Pompeo isn't actually Meredith Grey. But it doesn't bother the actress, who admits "it's pretty common for actors to try to run away from stuff they're super well-known for, but I just try to lean into it. It is who I am. I made my choices and I'm cool with it."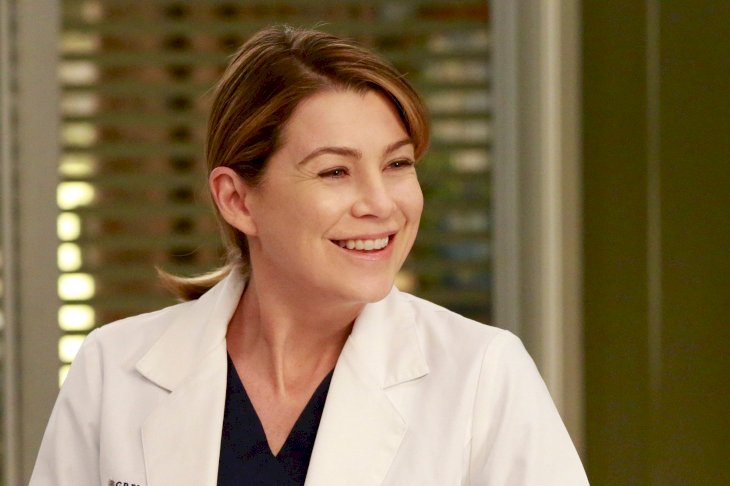 ---
But she hasn't always been so cool with her character's development, especially in the early days. Remember the epic scene in which Meredith begs Derek to choose her over his wife in the second season? Pompeo wasn't feeling it. Though the episode is a fan favorite, the actress wasn't too pleased with the speech.
---
In an interview with Good Housekeeping, she explained "But that, 'Pick me, choose me, love me' line; I was like, 'Why am I begging a man to love me?' To me, that's not empowering." Thankfully, though, Meredith has come a long way since then, and Pompeo is now pleased with her evolution.
---
She said, "The show has had to grow with the characters. I'm 15 years older now, so I'm so much stronger a person than I was then. Grey's is so unique because we've been on the air for so long, they've all watched me grow up." And what an experience it's been!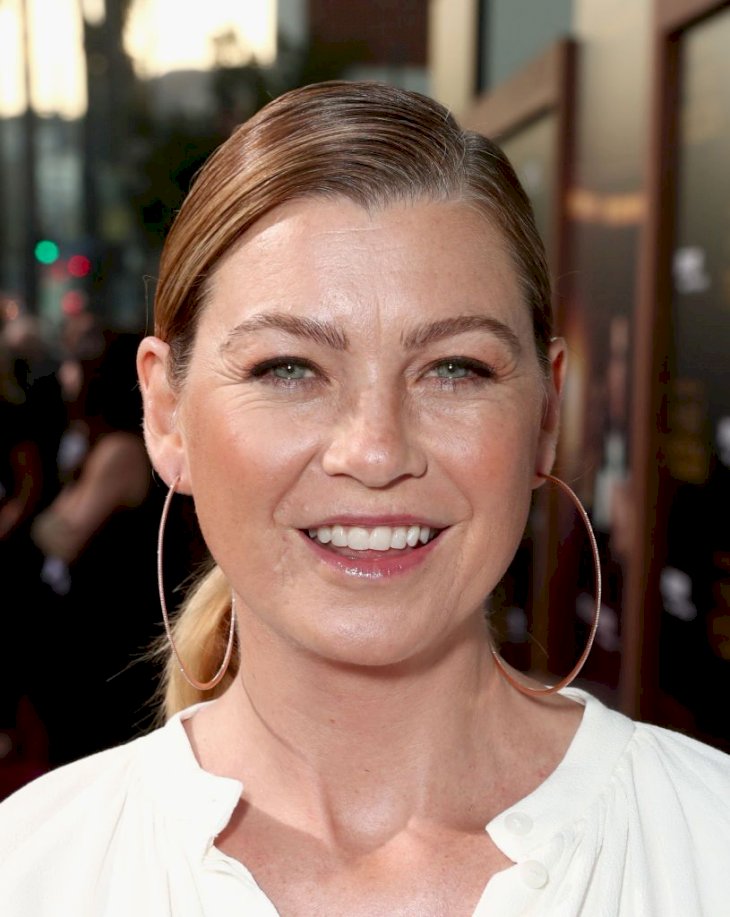 ---
ALL'S FAIR IN LOVE AND WAR
But that doesn't mean it was an easy ride. Sure, it's her character's name in the title, and she may be the world's highest-paid television actress, but it took nearly two decades and a whole lot of negotiating to get to that point. Grey's Anatomy fans are no doubt aware of all the behind-the-scenes drama that characterized the show's first decade.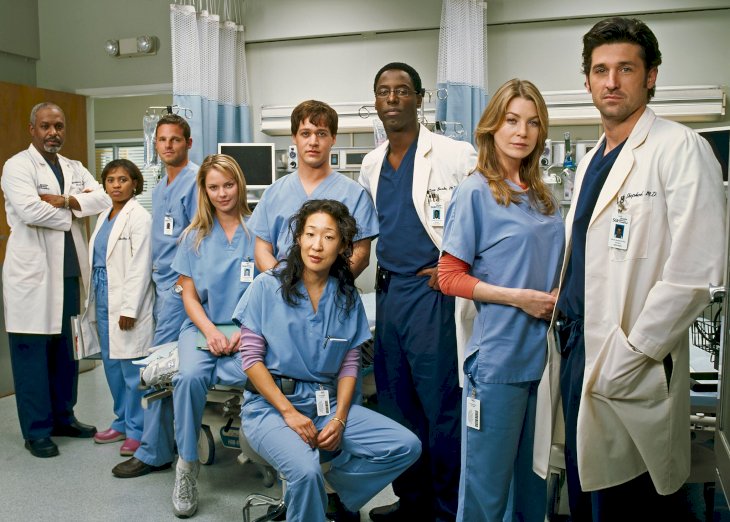 ---
In an interview with Variety, the actress said, "The first 10 years we had serious culture issues, very bad behavior, really toxic work environment. My mission became, this can't be fantastic to the public and a disaster behind the scenes." And if you're wondering what exactly made the environment so toxic, there was almost as much drama behind the scenes as there is on the screen.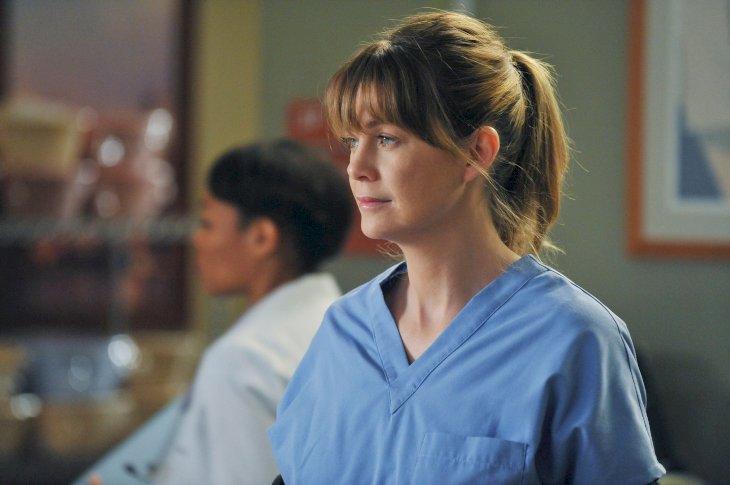 ---
Grey's Anatomy has become well-known for its habit of writing off characters, and while these departures aren't fun for anyone involved, Pompeo twice thought that such changes would mean the end of her career. The first was when Cristina Yang bid farewell to Seattle in 2013.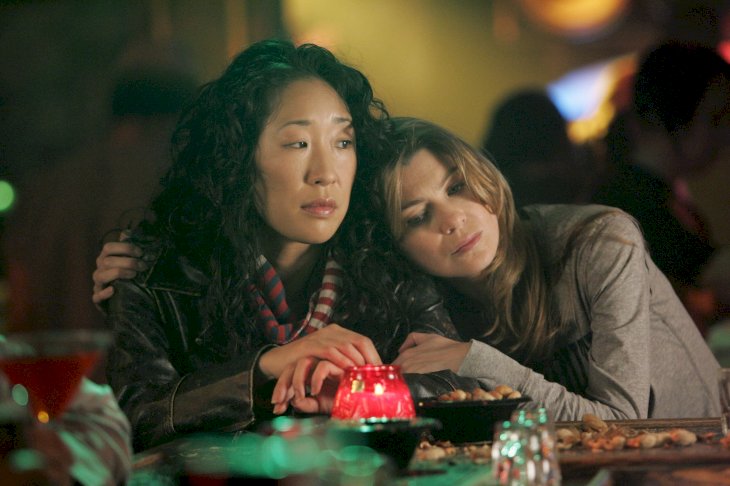 ---
The actress recalls, "When Sandra Oh left the show, I was like, 'Ugh, how do I go on without Sandra? She was such an amazing scene partner." But she needn't have worried. However, the doubts resurfaced in 2015, when Patrick Dempsey's character got the ax. 
---
After McDreamy's send-off, the network expressed concern that the show couldn't go on without him. As a result, Pompeo worried that she wasn't good enough to save Grey's Anatomy. Speaking with Dax Shepard, she explained that she felt she had something to prove: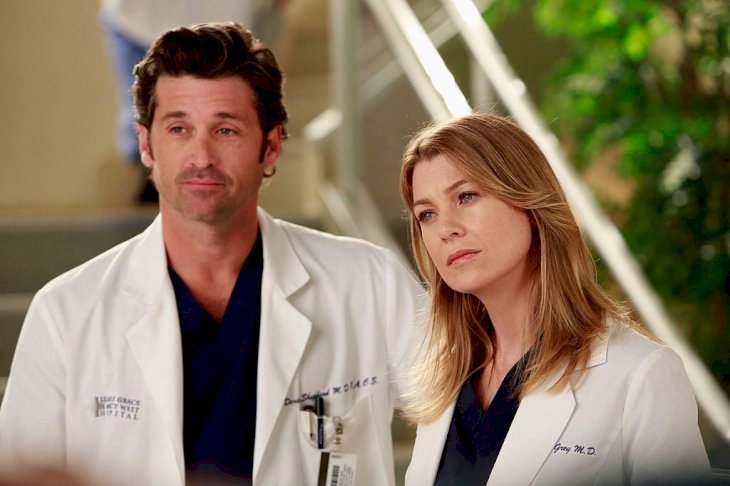 ---
"Because they had put that in my head for so long that I was no good without Patrick… I was just so beat down and meant to feel like they could do the show without me". And that's not the first time that the network made the actress feel she wasn't as good as her co-star.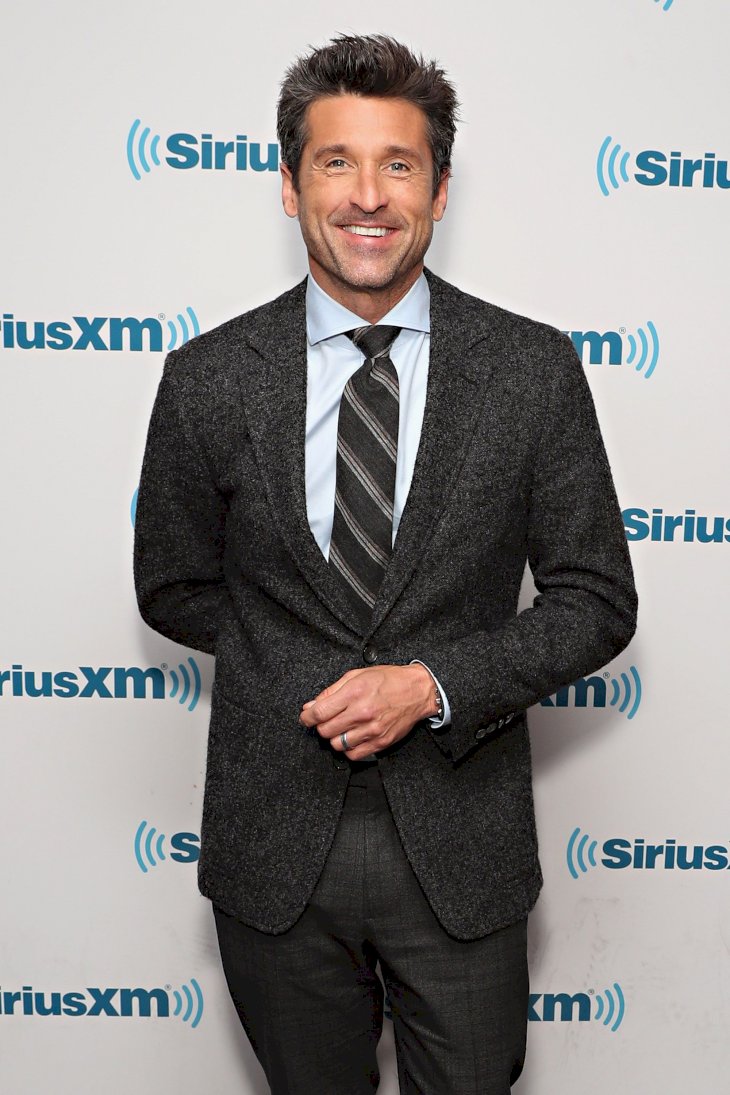 ---
Pompeo told The Hollywood Reporter that, when it came to salary negotiations in the early days, Dempsey was used as leverage against her requests for a higher salary. Once, she asked to be paid $5,000 more than him, given that she was the titular character. Shockingly, the studio refused, saying "We don't need you; we have Patrick".
---
Sadly, the actor behind McDreamy didn't seem to have the same problem. Pompeo elaborated, "I don't know if they also did that to him, because he and I never discussed our deals. There were many times where I reached out about joining together to negotiate, but he was never interested in that."
---
Luckily, Pompeo proved that she doesn't need him to be better. When Dempsey left, she was honest with Shonda Rhimes about her feelings and concerns, saying "if you want it to continue, I need to be incentivized." And the only thing better than her asking for her due was Rhimes' response. 
---
The creator responded "Let's find a way to make you happy. What do you want?" And it turns out that she wanted money and a whole lot of it. Because of the length of Grey's seasons – clocking in at 24 episodes each, which takes ten months of the year to film, Pompeo literally doesn't have time to do anything else and wanted the show to make it worth her while.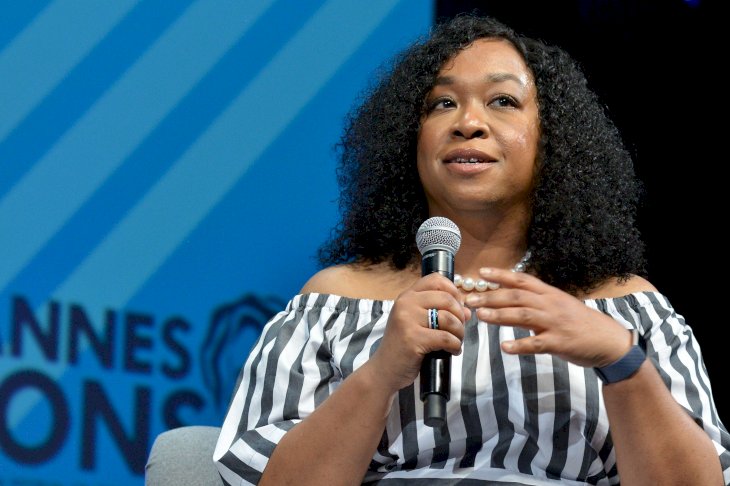 ---
And that was no problem for Rhimes, who advised the actress to "Decide what you think you're worth and then ask for it." According to Forbes, Pompeo now earns approximately $575 000 per episode, making her the wealthiest woman on TV. I guess Cristina was right when she told Meredith that Derek was very dreamy "but he is not the sun, you are." 
---
CAN MONEY BUY HAPPINESS? 
Her financial success has come with its own hefty price tag. Shortly after her salary bump, the show revealed that Sarah Drew and Jessica Capshaw would be written off. Despite citing the reasons for the departures as creative differences, there was speculation and gossip that the two actresses were given the boot because of Pompeo's massive raise.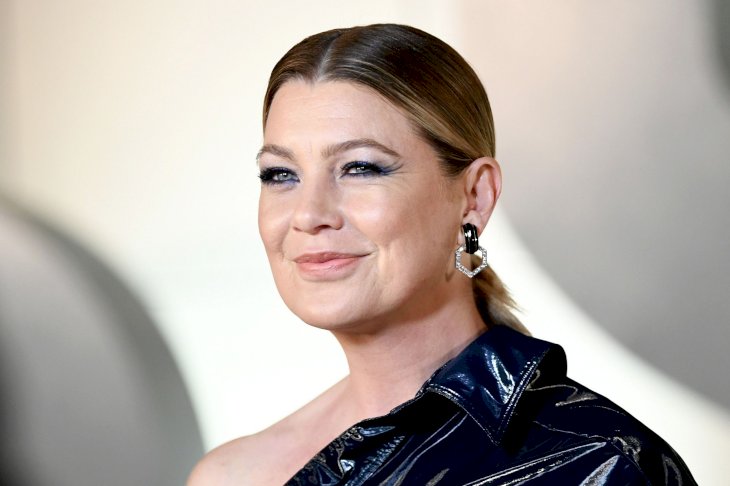 ---
Speaking to Marie Claire, Pompeo denied the rumors and used the experience to become even more vocal about the need for women in entertainment to stick together. She lamented, "Women don't even realize it. We can't compete against each other and compare ourselves to one another. We're not enemies."
---
"We do lift each other up and support each other, and we're not victims. We're very strong and we're capable of many, many things." Talk about girl power! But apart from the very attractive half a million dollars that she's making per episode, why has the actress dedicated her entire career to a single role? For three reasons.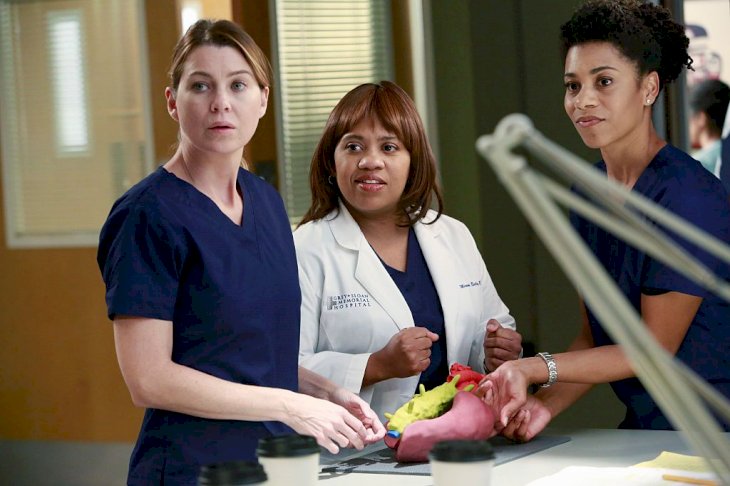 ---
Firstly, it is a challenge to still make a well-known character fresh and appealing, and secondly, because she's not getting any younger, and good roles for older women are hard to find. In fact, Pompeo told People Magazine that her decision to initially renew her contract "was based solely on age. At 33, I was wise enough to know my clock was already ticking in Hollywood."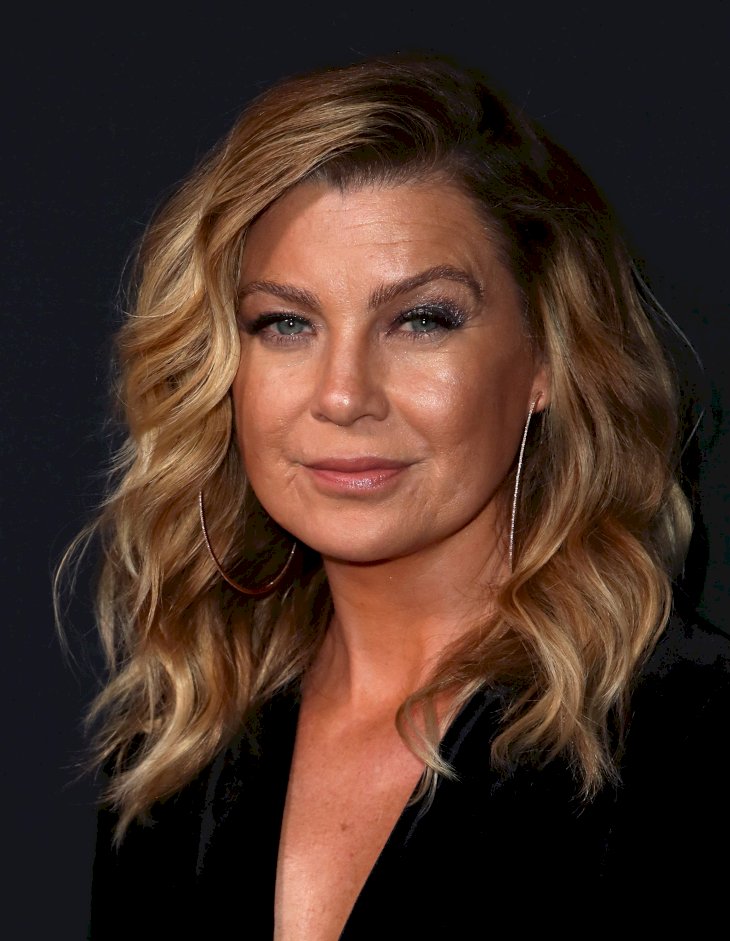 ---
And knowing that the clock was against her only made her work harder. As the actress asked The Hollywood Reporter, "The truth is, anybody can be good on a show season one and two. But can you be good 14 years later?" Not only has she proven that she is still good, but she's now done it for an astounding 17 years.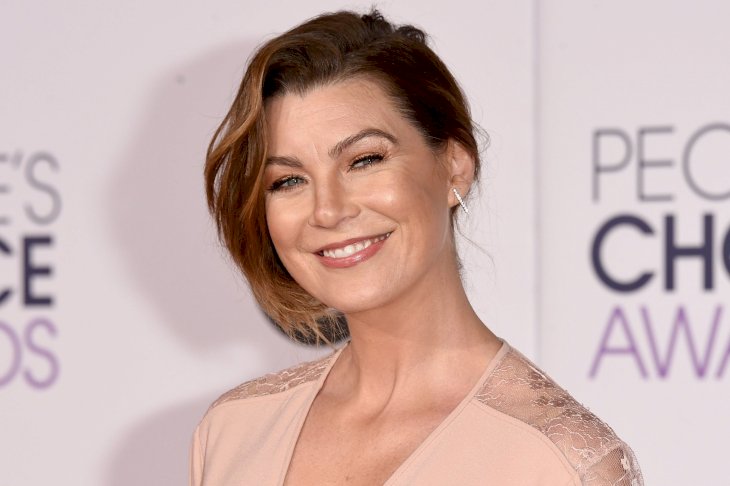 ---
Way to go, Ellen! But what was her biggest motivation to stay on the show? Her family. The actress didn't have the easiest childhood – her mother died when she was four years old. And because she grew up without a mother, she wants to ensure that she's always there for her own kids.
---
In an interview with Variety, she explained, "A healthy home life is more important than my career. So, to have a happy home life… I made a decision to make money and not chase creative acting roles". And she's happy with the results. She explained, "I know exactly what time I'm gonna come home. I'm home for dinner with my kids every night."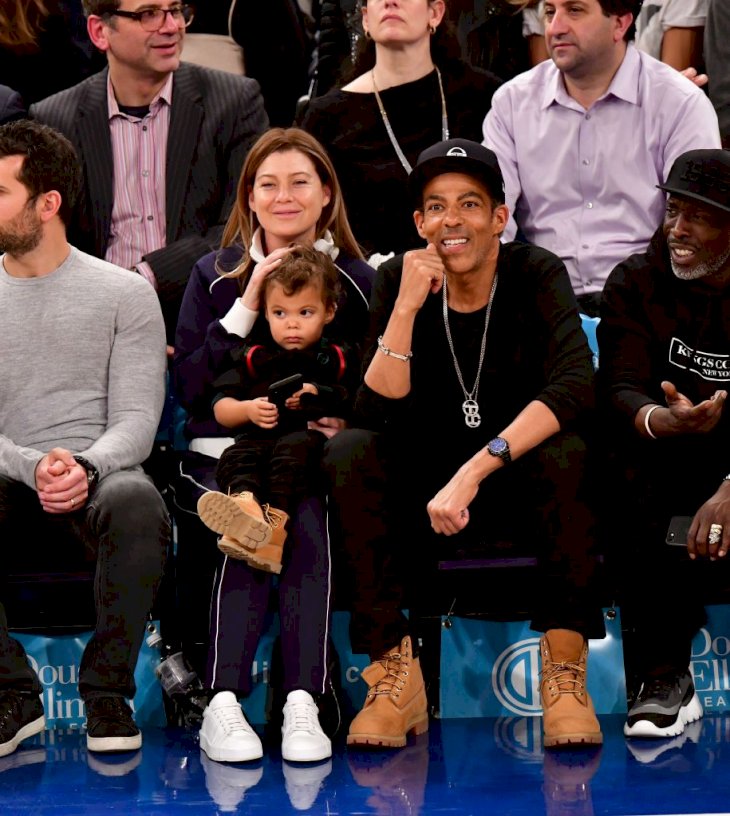 ---
And if that's not a great mom, I don't know what is. But is she really just staying on the show for the money and the comforts? It turns out, she is! Because with the paycheck, comes freedom, as Pompeo does not feel any pressure to prove anything. She continued, "The only pressure I feel is to my daughters, to be a good mother."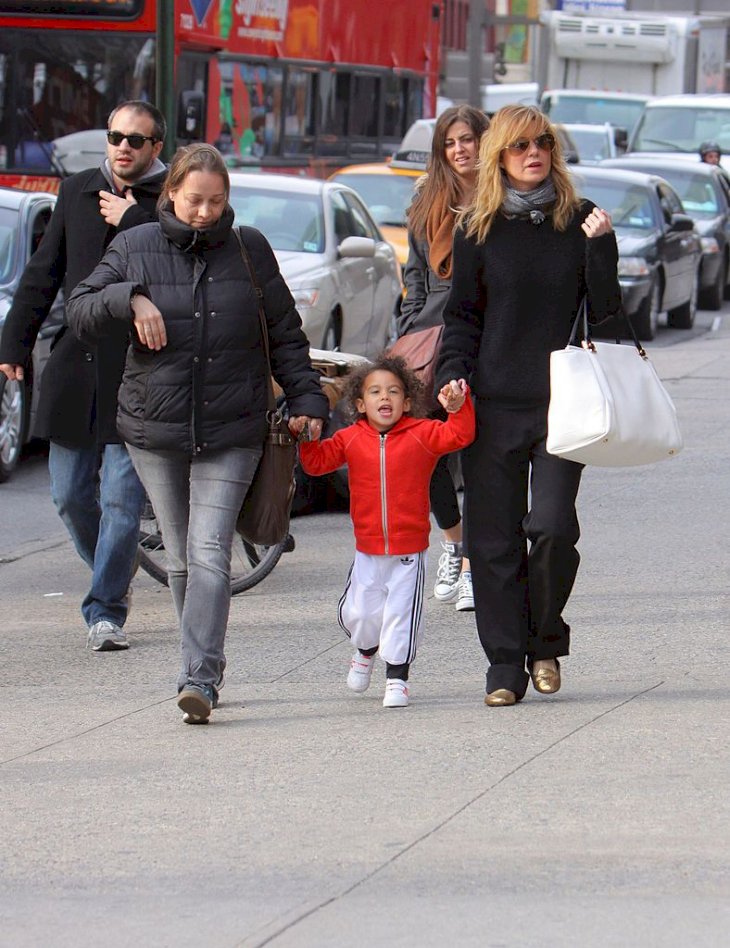 ---
So the money definitely has the huge benefit of allowing her to focus on what really matters. But that doesn't mean she won't miss the paychecks when they stop. In an interview with Variety, she joked, "I don't want to take that for granted, and I don't want to walk away from the golden goose."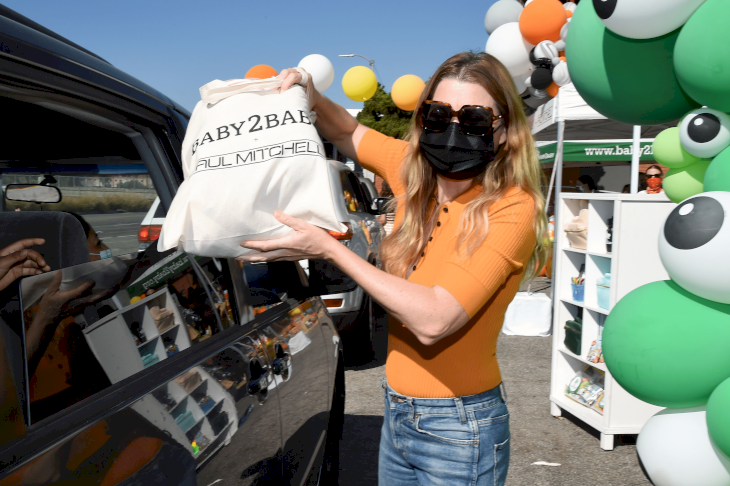 ---

"I want to put a leash around it and take it everywhere with me. Why walk away from a hit? You don't walk away from something for nothing."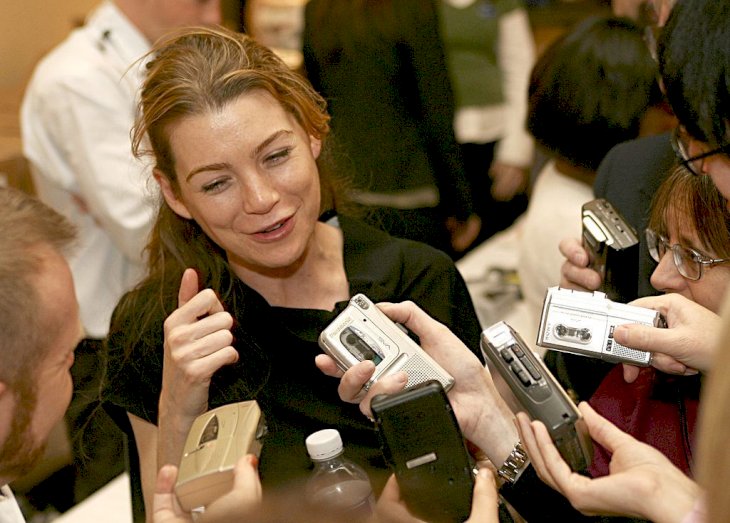 ---
ONWARDS AND UPWARDS?
But all good things must come to an end, including Grey's Anatomy, and Pompeo is aware of that, telling CNN, "I'm not trying to stay on the show forever. No way." So when will she leave? According to Rhimes, Grey's Anatomy will air as long as Ellen Pompeo wants to be involved.
---
When the actress goes, so will the show. But what does this mean for the future of the medical drama? Don't be too worried, guys, because Ellen has confirmed that she's signed for season 19, and so have a few of her co-stars, including Kevin McKidd and Camilla Luddington. But beyond that, it's anyone's guess.
---
Amid rumors that she's preparing to finally hang up her scrubs, Pompeo said, "I definitely don't have a strong desire to act after Greys. For the place [that] I am in my life… I don't necessarily want to work for other people. I feel myself transitioning, I don't find acting terribly empowering." But what exactly is she transitioning towards?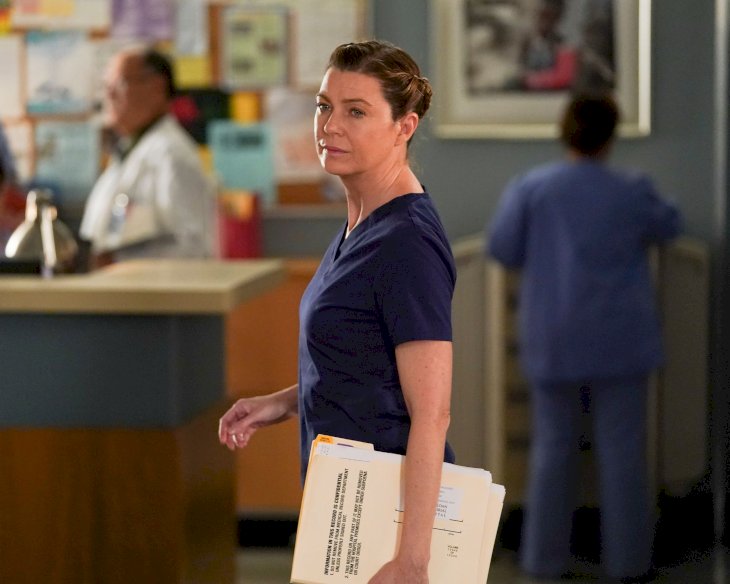 ---
Apart from expressing an interest in producing, the actress wants to be more involved with her family. "I'm really excited about my producing career, and I'm definitely looking for a change. My children are getting older, so I want to be more available to them now. I can't be an absentee mom if they're teenagers." Whatever she decides, we just hope it'll make her happy!