Everybody Loves Raymond: 'Amy' Actress Monica Horan on How and Why Her Private Life Ended Up in The Sitcom's Script
The Emmy Award-winning sitcom Everybody Loves Raymond actually became much more than a fictional show. Producer and creator, Philip Rosenthal, used experiences from his private life intertwining them into the show's script. Keep reading to find out how his wife, Monica Horan aka Amy Barone, also found parts of her private life in the show!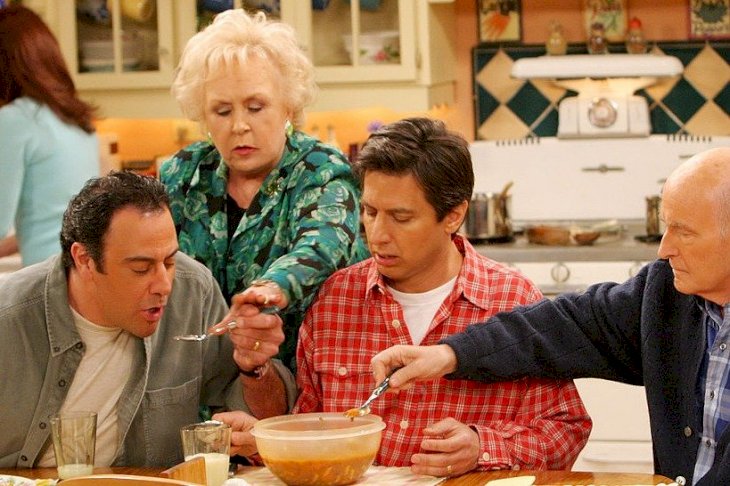 ---
EVERYBODY LOVES RAYMOND: A SUMMARY OF THE SHOW
Everybody Loves Raymond is an American sitcom that aired on CBS from 1996 to 2005. The show is based on the life of Raymond Barone, a sportswriter living with his family on Long Island. Raymond's ever-present humor and sarcasm make for an entertaining show, don't you agree?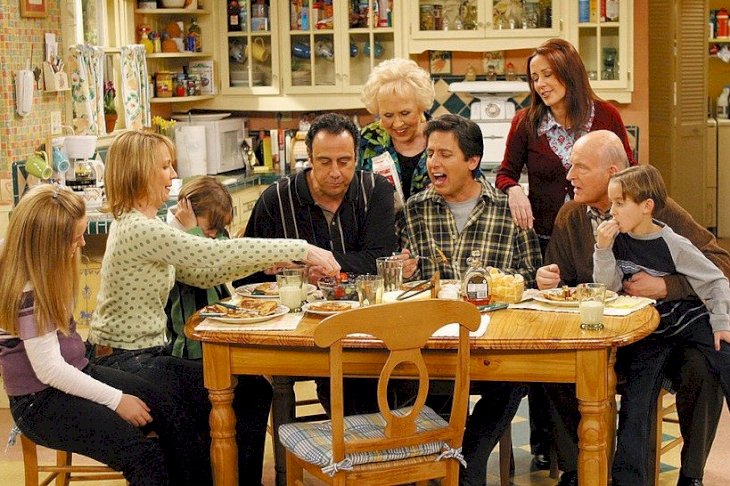 ---
EVERYBODY LOVES RAYMOND: THE FAMILY
Raymond and his wife Debra have a daughter, Ally, and twin sons, Michael and Geoffrey. His parents, Marie and Frank, live over the road and, for the time being, Raymond's older brother Robert lives with them. The overwhelming nature of his family is due to frequent family visits at the Raymond household, much to wife Debra's despair!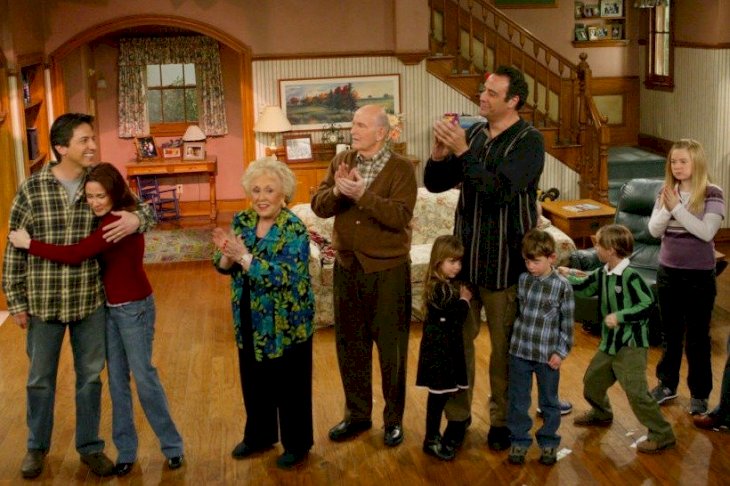 ---
THE STARS OF THE SHOW
The award-winning star of the show Ray Barone was played by Ray Romano accompanied by his on-stage wife Debra Barone played by Patricia Heaton. Parents Marie and Frank Barone were played by Doris Roberts and Peter Boyle, while the eldest brother Robert Barone was played by Brad Garrett.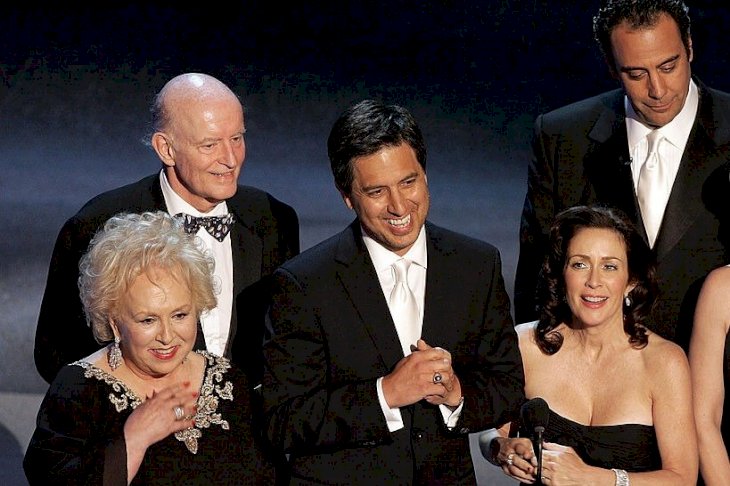 ---
WHAT IS THERE TO SAY ABOUT THE STARS OF THE SHOW
With almost ten years of air time, some of the actors in this show have made a name for themselves through their role in Everybody Loves Raymond, however, 14 years have passed since the show stopped. So, what have they been up to since then?
---
RAY ROMANO / RAY BARONE
Raymond 'Ray' Romano, has made a name for himself as a comedian and actor, he is most known for his role in this show. His witty and insightful acting made the character believable and one of the television favorites. A fun fact about Ray is that he actually went to school to be an accountant but never graduated.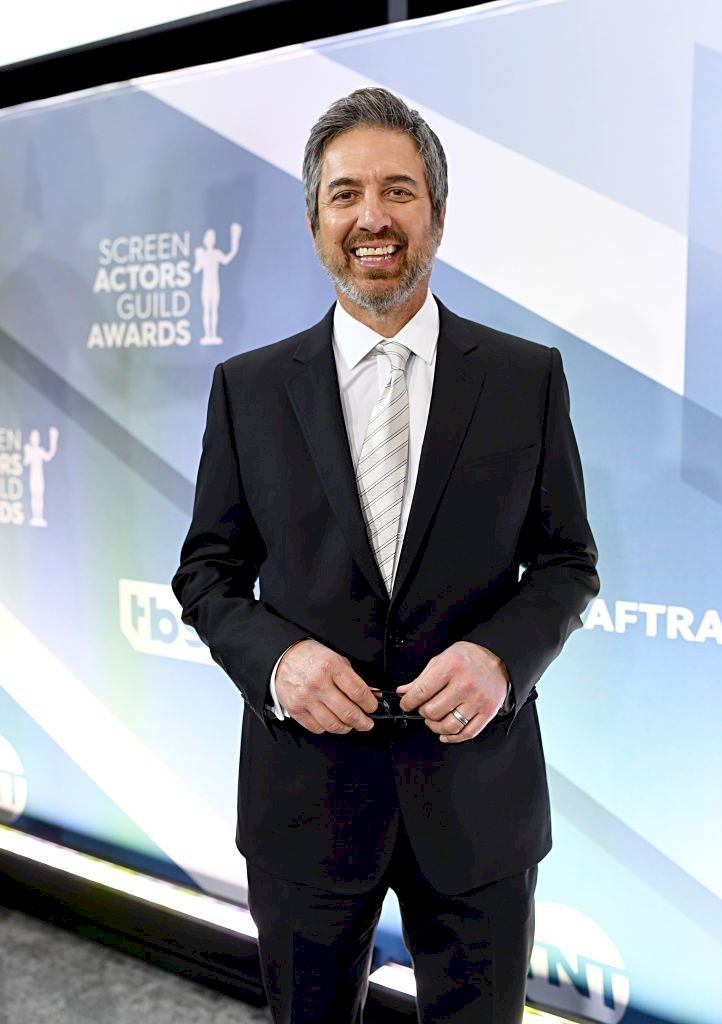 While he is a star on the screen, he has also written a book titled "Everything and a Kite" in 1998 and competed in the World Series of Poker ten years later. When the show ended in 2005, he was the highest-paid actor in TV history, earning $1.7 million per episode. How amazing is that?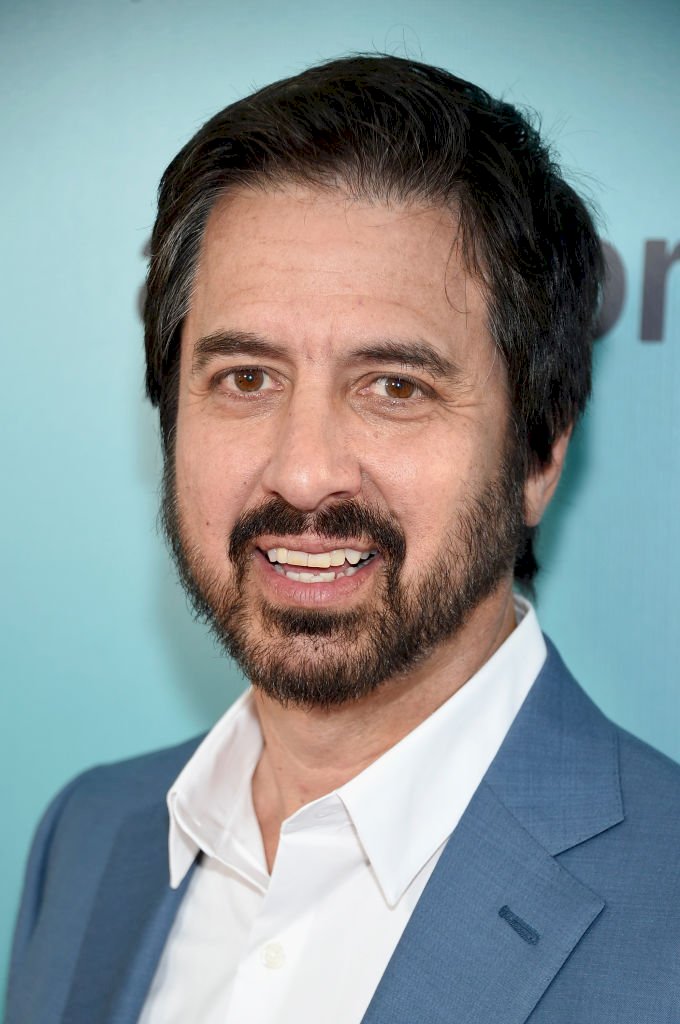 ---
PATRICIA HEATON / DEBRA BARONE
Just like her TV-husband, Heaton's acting career was a struggling one in the beginning, and during the 80s she worked as a copy clerk for People magazine to make ends meet. Eventually, her career came around and she became the hilarious actress we all know today!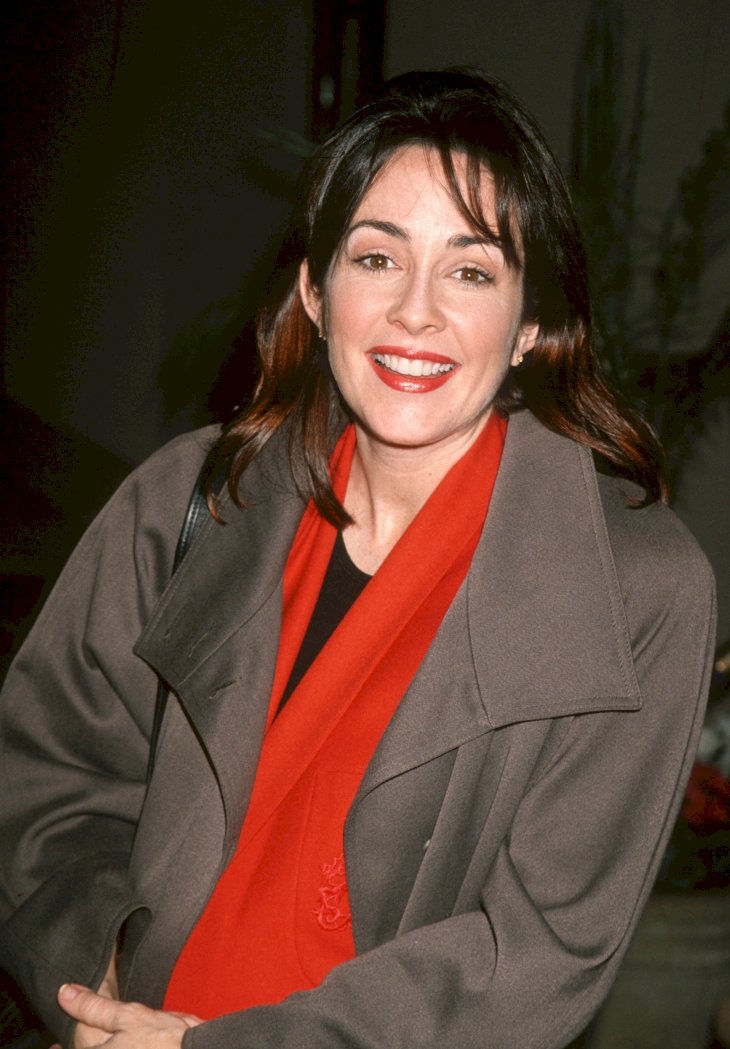 This actress also has a lot in common with Ray, as she also published a book titled "Motherhood & Hollywood: How to Get a Job Like Mine", in 2002. Apart from acting and writing books, Heaton is very active in the charity world and has been supporting Heifer International and World Vision for several years.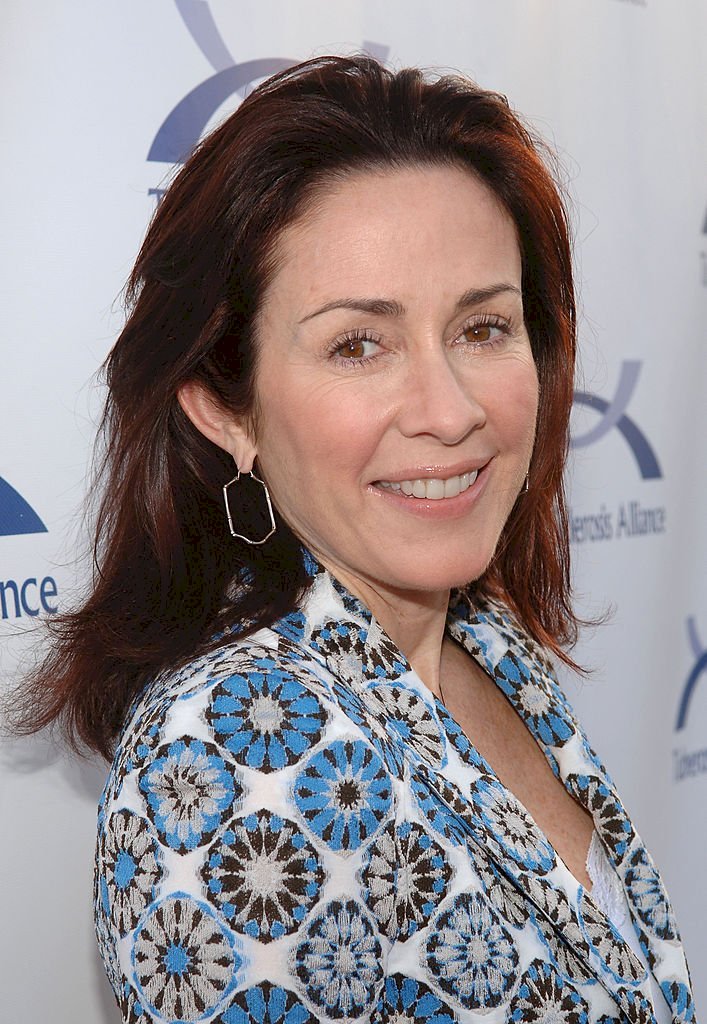 ---
BRAD GARRETT / ROBERT BARONE
Garrett's career began back in 1984 when he made his first appearance on the Tonight Show Starring Johnny Carson, and from then on that was no stopping him! He also has a musical side, and opened for Frank Sinatra, Diana Ross, and Sammy Davis Jr, how impressive is that?!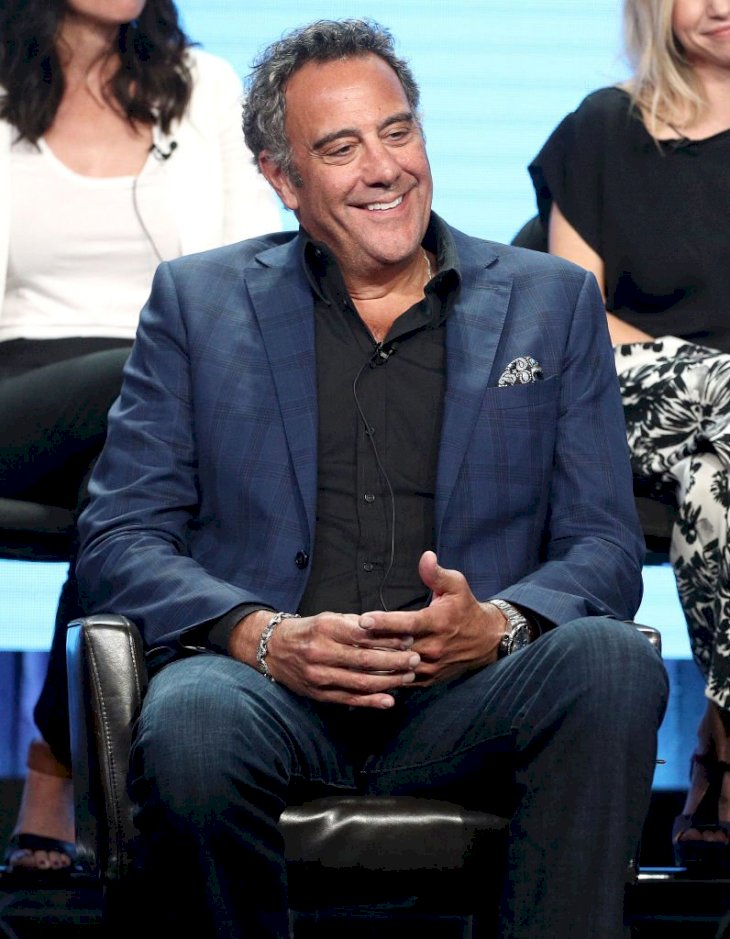 After the show ended, he went on to Broadway where he played Murray the Cop in 2005's The Odd Couple, having several performances throughout 2006. Just like Ray, he is also a good poker player, and won the 5th season of Bravo's Celebrity Poker Showdown and participated in the World Series of Poker in 2005, 2006, and 2007.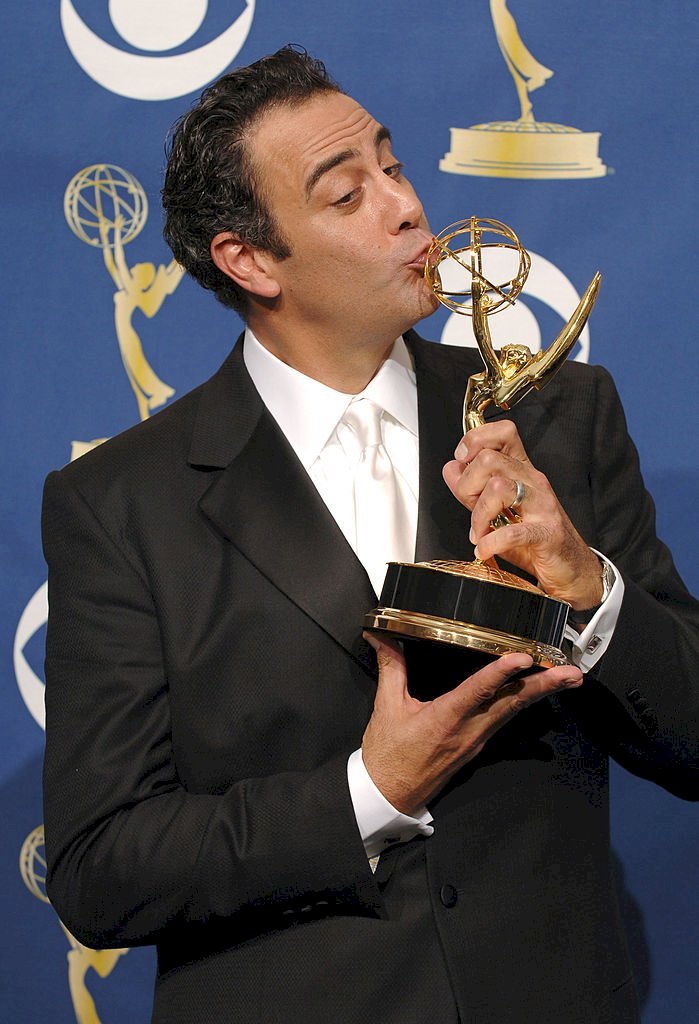 ---
DORIS ROBERTS / MARIE BARONE
Doris Roberts is one of the most incredible actresses in Hollywood, with almost six decades of credits under her belt, she is best known for her role in Everybody Loves Raymond, however, that is not the end of it! Actually, her passion for acting began much earlier, while she was just at kindergarten.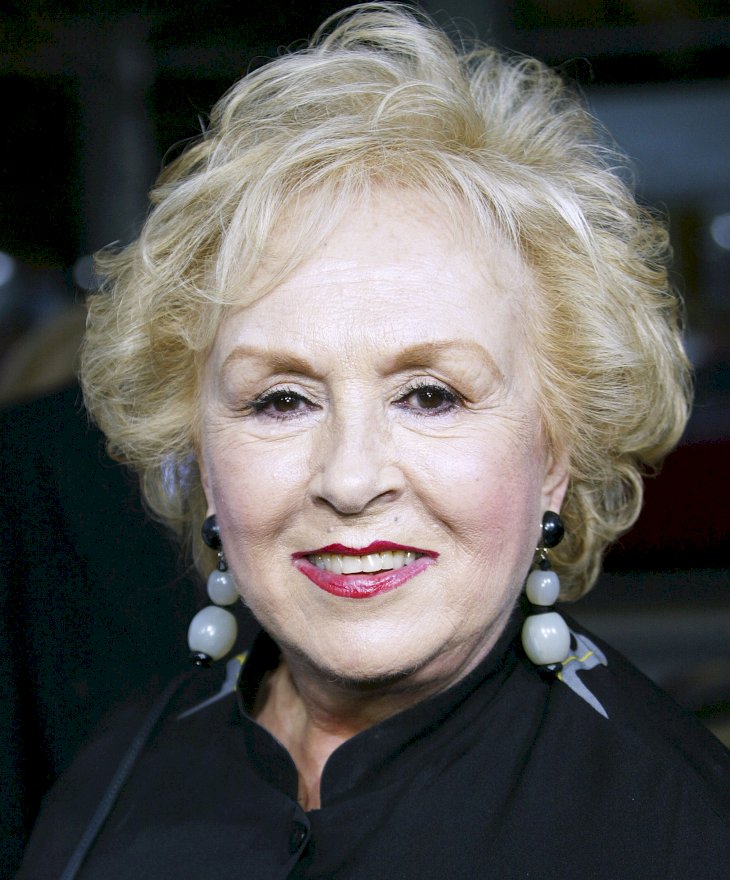 Her acting skills were amazing, and her awards prove it. With five Primetime Emmy Awards, a Screen Actors Guild Award, and a Lifetime Achievement Award at the CineRockom International Film Festival, Doris left this world with a successful career. In April 2016, Doris passed away at the age of 90, leaving behind a legion of fans.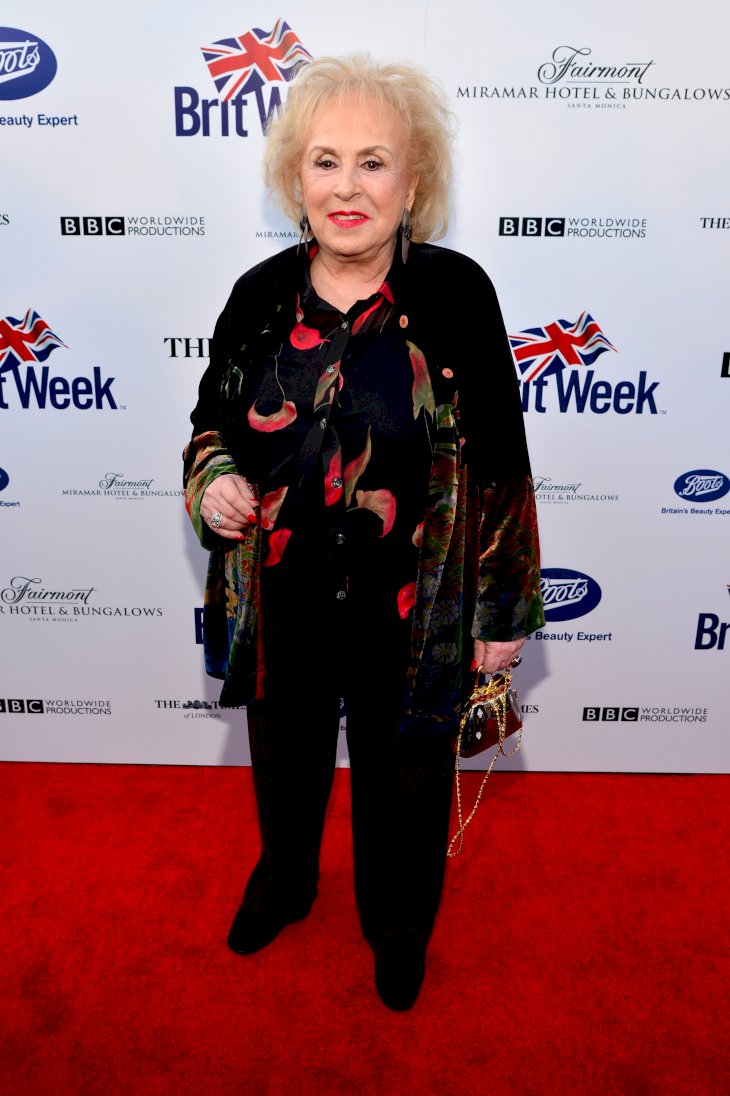 ---
PETER BOYLE / FRANK BARONE
Now, something you may not know about Peter Boyle is that he was a monk during college, being part of his beliefs at the time. In direct contrast, he has since admitted that his role as the monster in the movie Young Frankenstein was the highlight of his career. How the tables turn, right?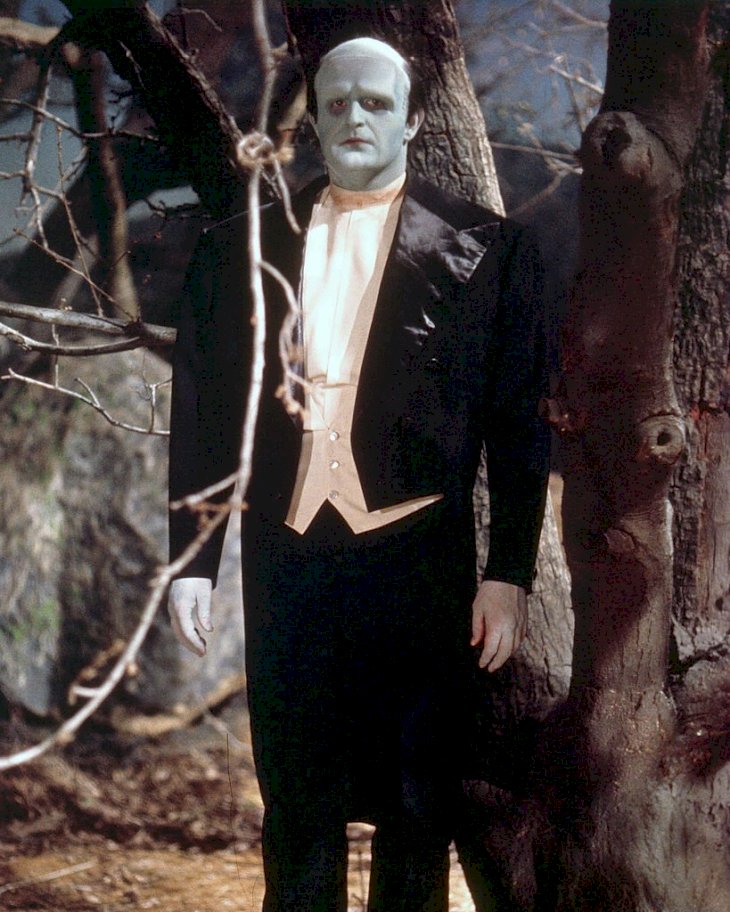 Another fun fact about Boyle is that John Lennon was his best man at his wedding. However, not everything about his life is as great, as he was the only actor from Everybody Loves Raymond that didn't win an Emmy for his work on the show, even considering that he was nominated seven times for the award.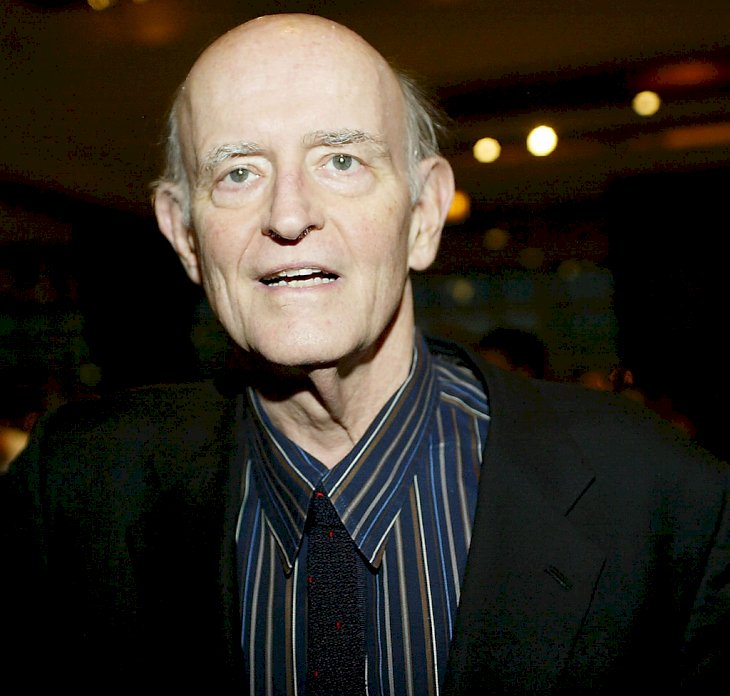 ---
MADYLIN SWEETEN / ALLY BARONE
Ah, Madylin! One of the Barone children who has come a long way since her appearance on the show! Even though her role as Ally made her a well-known name in the industry, she also took her talent to other projects, such as The Christmas Path, Eagle Eye, TMI Hollywood, and Spare Change.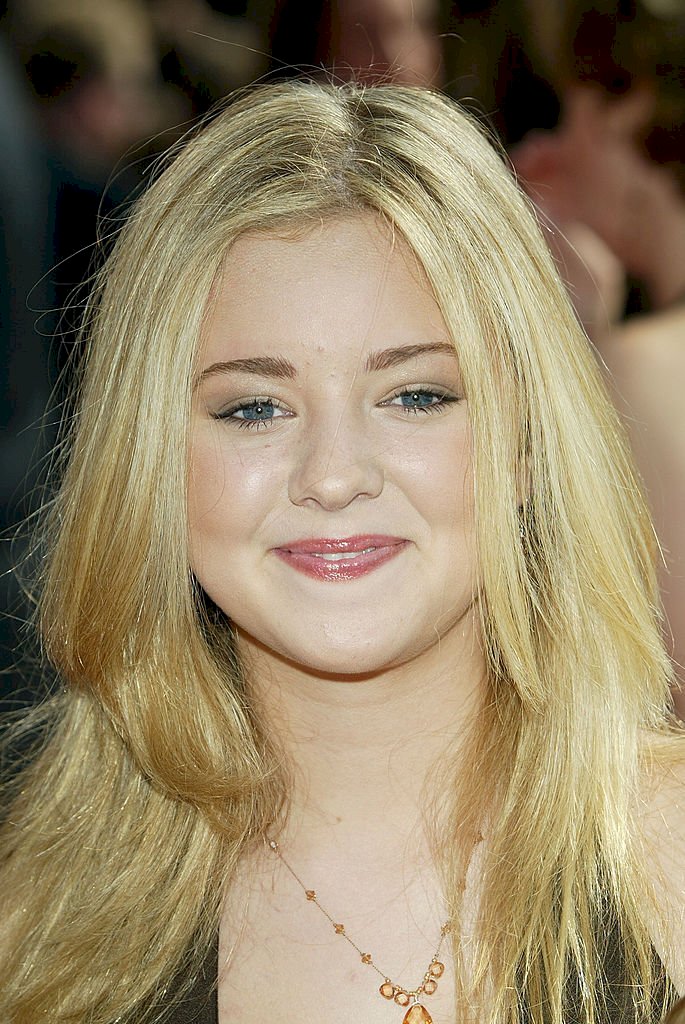 But her acting skills are not her best quality, as throughout the years she has built a legion of fans who love her fresh sense of humor. She has an incredibly spontaneous style of comedy, and her confidence just makes her land every joke! In fact, Madylin managed to quickly carve a niche of her own in the industry.
---
SAWYER SWEETEN / GEOFFREY BARONE
Starting his career at the early age of 16 months, Sawyer is best known for his role in Everybody Loves Raymond, and unfortunately, we won't be seeing him again. Even though his career was just in the beginning and his natural talent could have made him one of the most well-known actors in Hollywood, Sawyer passed away in 2015.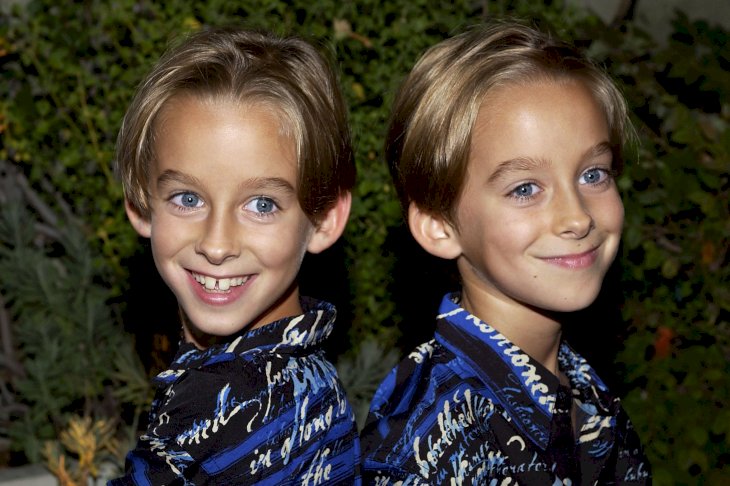 Passing away at the young age of 19, he left behind his twin brother Sullivan and older sister Madylin. All the stars that worked with him on the show mentioned how he was a sweet and gentle being, and he will surely forever be missed. Even though Sawyer made appearances in other projects, his role as Geoffrey is his landmark.
---
SULLIVAN SWEETEN / MICHAEL BARONE
Sullivan grew up in Brownwood alongside his twin brother and older sister. Eventually, they moved to California, where the siblings began their acting careers. And their breakthrough came quickly, as in less than a year after moving to California they were cast for Everybody Loves Raymond.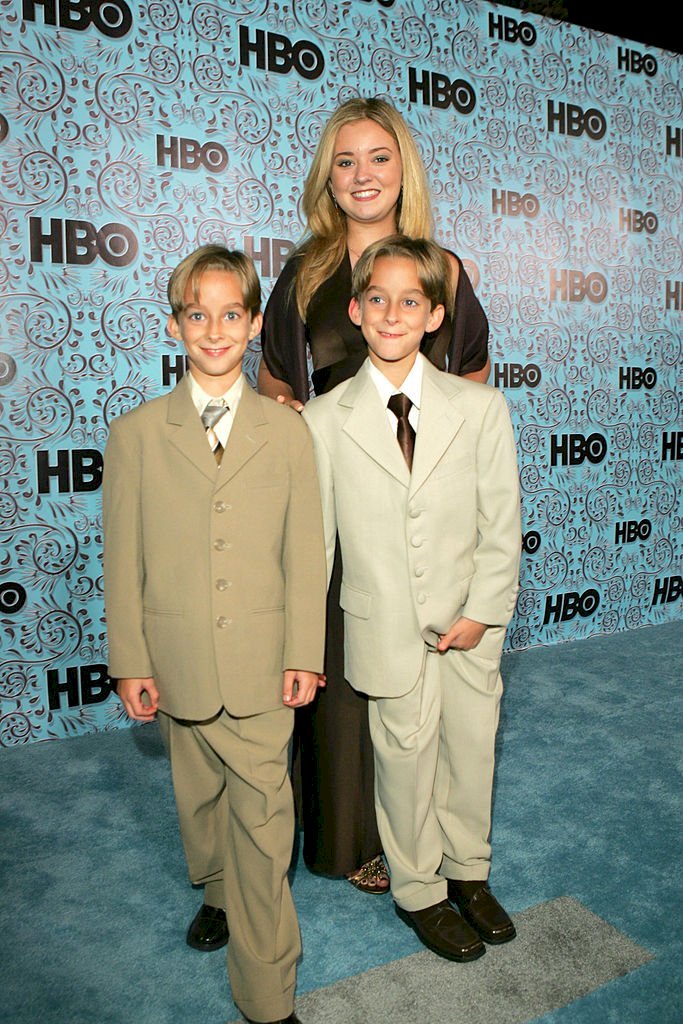 Becoming one of the main characters of the show, Sullivan went on to appear in 210 episodes, alongside Sawyer. Unfortunately, since his brother passed away, Sullivan has been keeping away from the public eye and has not been invested in any major projects, having only played a role in the short Casting.
---
EVERYBODY LOVES RAYMOND – AMY APPEARS
Robert Barone, standing at 6'8 and famous for his quirkiness, is often jealous of the attention that his brother Raymond receives. He is notoriously unlucky with women as he divorces his first wife Joanna until the appearance of his on-off girlfriend Amy McDougall that finally results in marriage. But what has happened to them since? 
---
ABOUT AMY MCDOUGALL
Amy McDougall, played by actress Monica Horan, wasn't part of the original cast as she appeared 12 months after the show aired. Her arrival was an instant success, she embodied a much-needed sweetness that the show benefited from as she harmonized all of the screaming and sarcasm.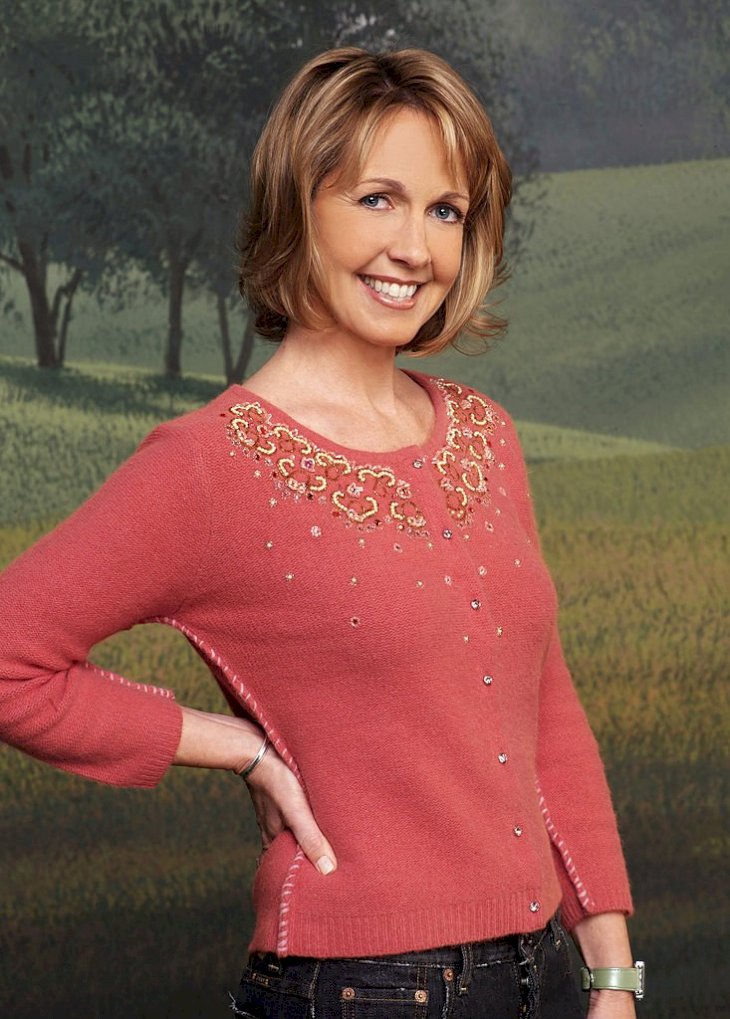 ---
PRIVATE LIFE MEETS PROFESSIONAL LIFE
The actress, Monica Horan, is married to the creator and producer Phil Rosenthal. In 2005, the actress opened up to the Archive of American Television about the fact that several episodes included aspects of her own life that had eventually become a part of the script.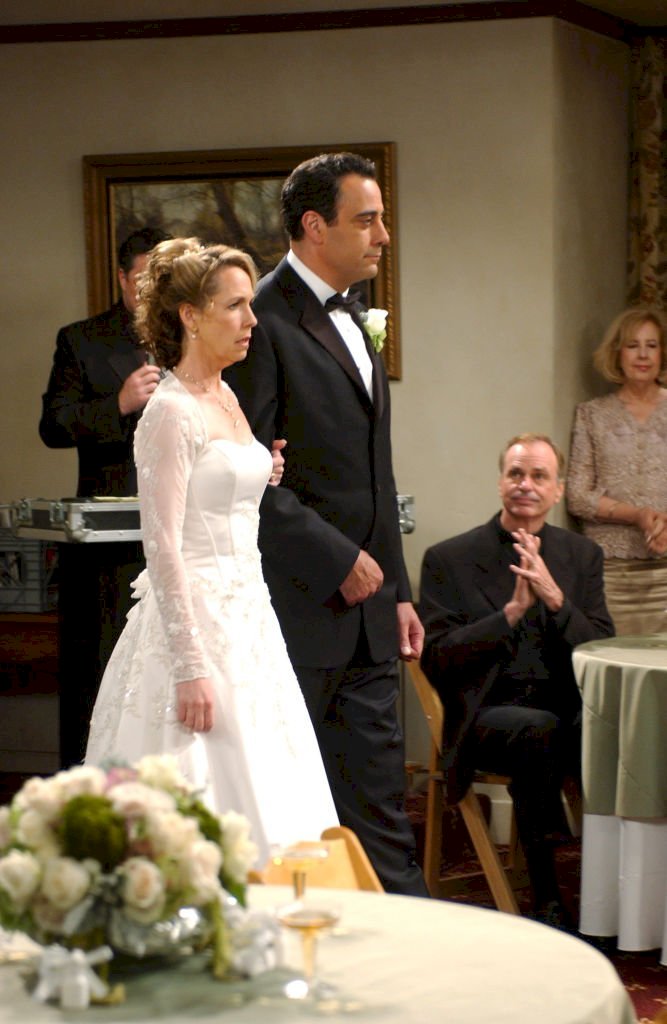 ---
HER REACTION TO SEEING HER PRIVATE LIFE EMBODIED IN THE SCRIPT
Horan was aware that her husband incorporated moments from their life into the scripts. The actress described it as "surreal" as she listened to their marriage-inspired discussion taking place and being rehearsed by co-workers Ray Romano and Patricia Heaton on set.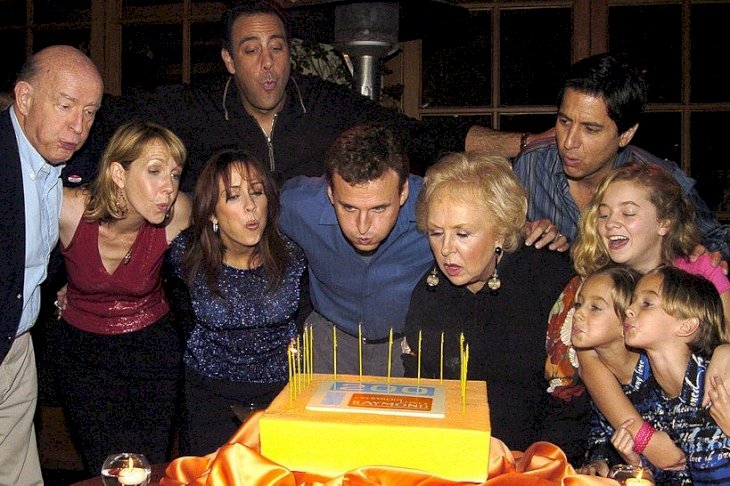 ---
SCRIPT MEETS REAL LIFE IN "BAD MOON RISING"
In one particular episode, character Debra experiences some personal issues and displays mood swings. While her on-set husband Raymond steps in to help by offering her some help for this. Debra asks 'why don't you try giving me a hug?' with Raymond's remark, 'this is not huggable!'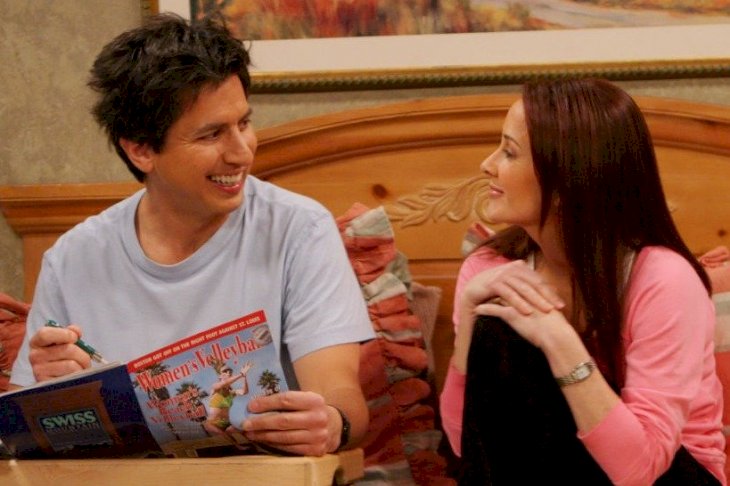 ---
MONICA HORAN'S VERDICT ON HER PRIVATE LIFE INCORPORATED INTO SHOW
It's not every day that private lives become part of fictional shows and script inspiration. Horan mentioned that it "was a surreal experience" and "very personal" to see a private argument in their home replay on-screen. The star added, "I had tears in my eyes when I saw Ray (Romano) and Patty (Heaton) saying those words."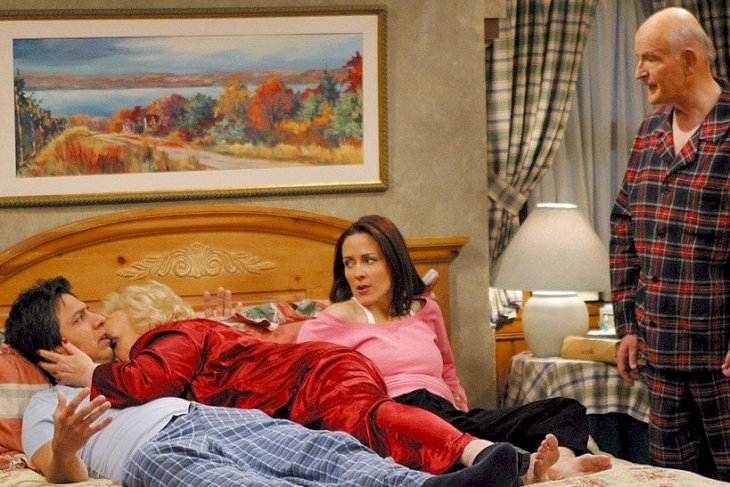 ---
A COMEDIC INSPIRATION WITH A THERAPEUTIC TOUCH
Horan reacts positively to her inspiration in her husband's writing as she reveals, "it was like therapy, almost." Horan explained that it made her feel like her husband was genuinely "paying attention." In fact, she elaborates adding that their "whole family have a similar sense of humor. We get over things by laughing at ourselves."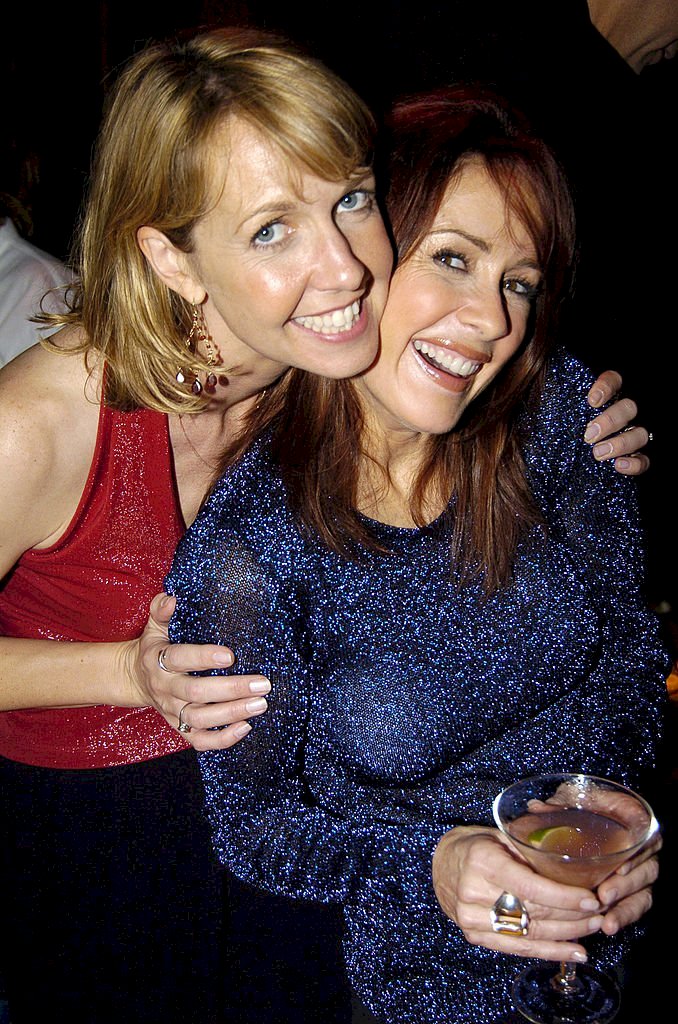 ---
THE TRUTH BEHIND ROSENTHAL'S SUCCESS
Rosenthal, who worked alongside other writers, is often asked how the humor thrived throughout the nine-season series. In 2006, he revealed to The Early Show, "90% of the stories on the show were based on real-life experiences." Rosenthal shared that he and his co-workers "have a ball doing it, it keeps us together. It's an excuse to travel, and perform together."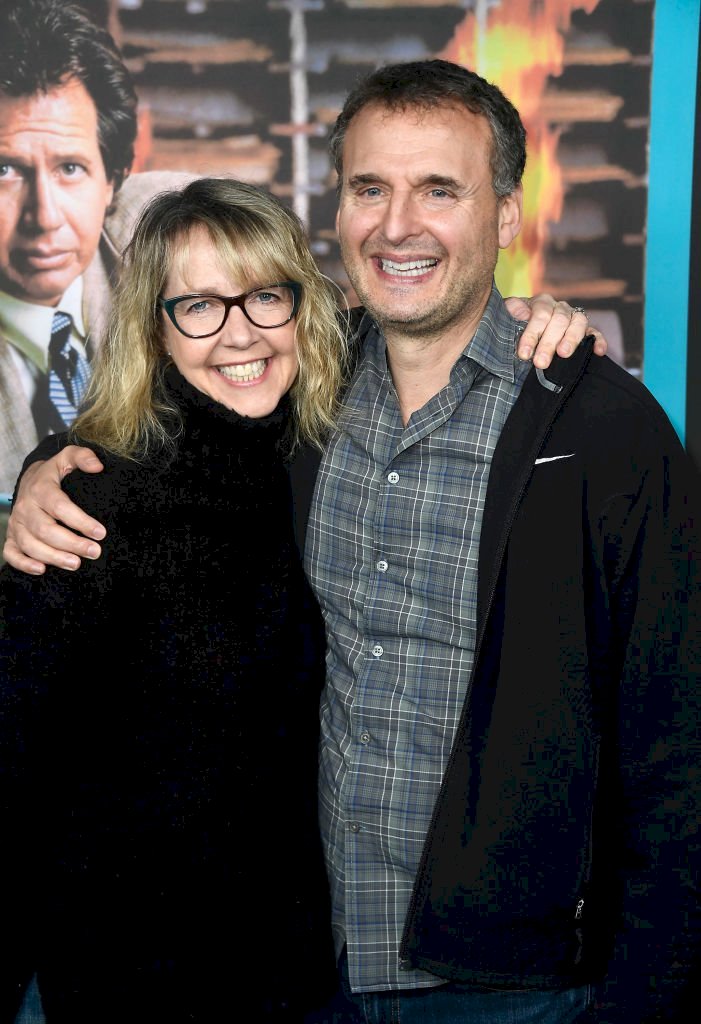 ---
WHEN LIFE GIVES YOU LEMONS
The talented writer, Rosenthal, shared on The Early Show, "I guess, I had these terrible things happen to me and I thought, 'You could either be depressed or make something out of it." Alongside incorporating parts of his marriage in the sitcom, much of Marie's antics were also inspired by his mum.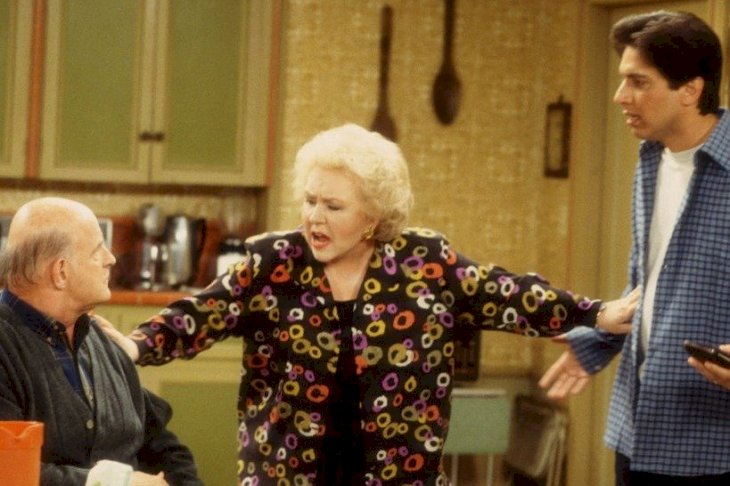 ---
RAY ROMANO: A MAN OF MANY TALENTS
Ray Romano, who plays Raymond in the show, truly is a man of success. Not only did Ray star in the sitcom, but he was also a producer for the show displaying his managerial talents. And as for writing credits, he actually co-wrote some episodes of the show. You may also recognize him in the box office hit Ice Age as he was the voice of Mammoth in the films.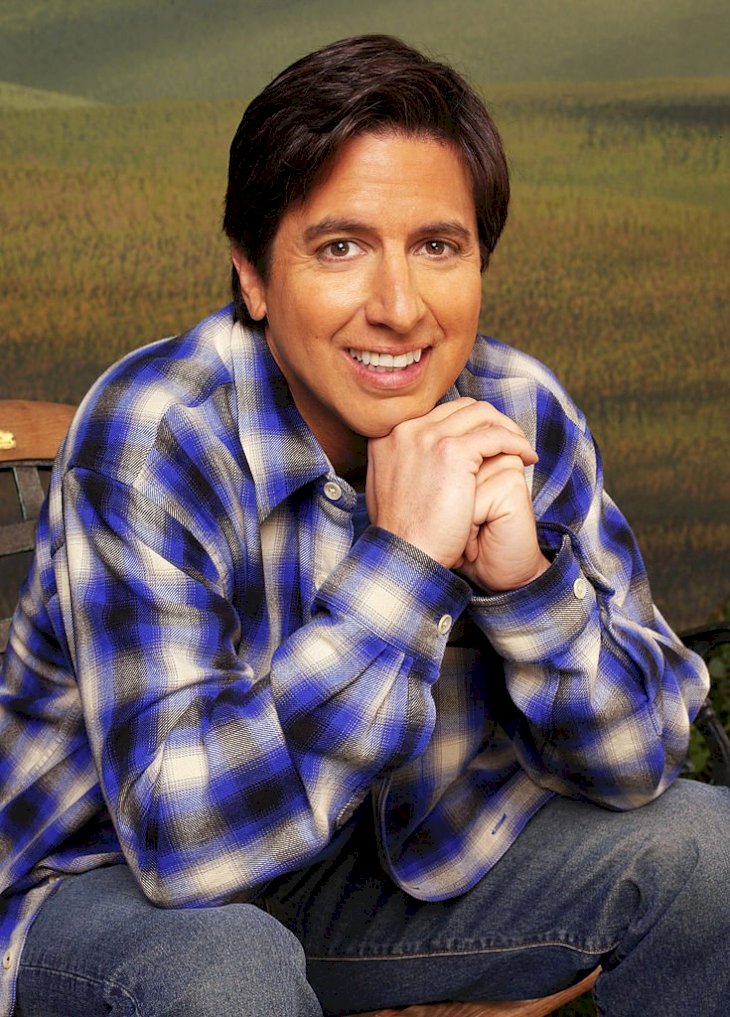 ---
RAY ROMANO: REAL LIFE INSPIRATIONS
Philip Rosenthal wasn't the only producer utilizing real-life inspiration in the show. Ray revealed on Larry King Live that the inspiration behind the show's character Robert was actually taken from his real-life brother. His real brother, Richard, worked as a police sergeant much like his on-stage brother who is a New York City police officer.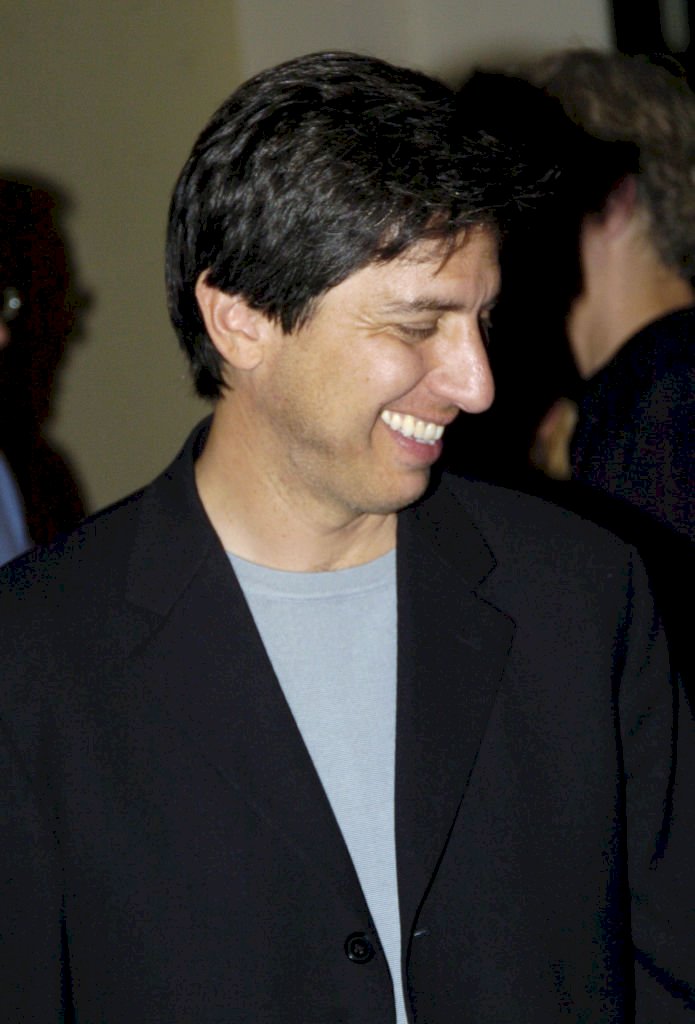 ---
THE TRUTH BEHIND THE SHOW'S SUCCESS
So, the big question on everybody's mind is, what made Everybody Loves Raymond as successful as it was? According to producer Rosenthal, "People tell us it was funny; relatable. That's no small thing." The show successfully encapsulated true human behavior makes the sitcom stand out from other contemporary shows.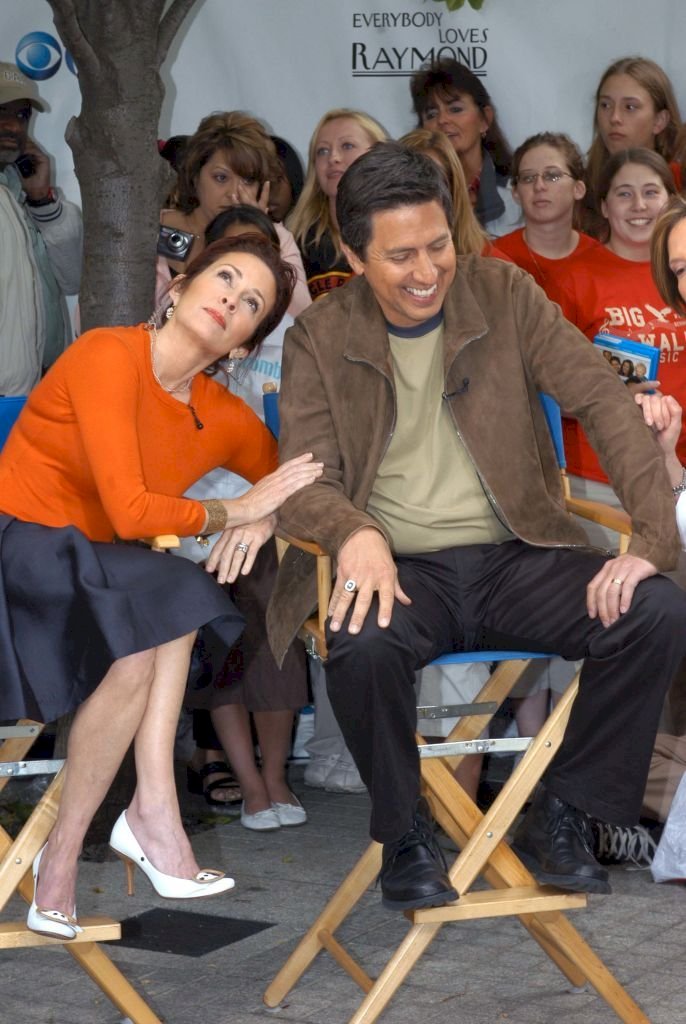 ---
FUN FACTS ABOUT THE SHOW
In the 1990s, American professionals began successfully turning to stand up acts into sitcoms. So, when Ray Romano, a stand-up comedian with 12 years experience in the bag, completed a 5-minute set on the Late Show with David Letterman in 1995 things escalated fast. Lawyers began working on a sitcom deal and the show was commissioned after just 5 minutes!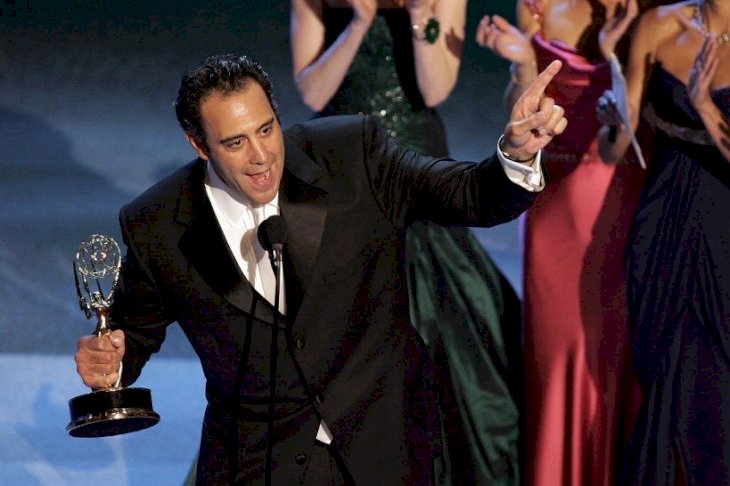 ---
RAYMOND WAS NOT IN LOVE WITH THE NAME OF THE SHOW
"It was a title that, first of all, the critics ... it invites hatred," Romano explained. "It came about from a sarcastic comment my brother made, [...]. And he said, 'Look what I do for a living, and look at Raymond—yeah, everybody loves Raymond.' So we used it as a working title [...] and we couldn't get rid of it."
---
DORIS ROBERTS ALMOST DIDN'T MAKE IT TO THE AUDITIONS
Being the busy woman she was, Doris was directing a play at the exact same time the auditions for the role of "Marie" were taking place. However, the play's producer made her available during one Monday afternoon, and her talent allowed her to win the role in a competition with 100 other actresses! 
---
PETER BOYLE'S EMOTIONAL STATE DURING HIS AUDITION WAS IDEAL FOR HIS ROLE
It has been disclosed that on the day of the audition, Peter Boyle had several hindrances to reach the studio. First, he couldn't find a spot to park his car, once he finally managed he walked into the wrong building, and by the time he finally found Romano and the show creator Philip Rosenthal he was enraged!