Paris Hilton's Dating History: The Engagements, Breakups, Makeouts and Friendship
Paris Hilton, the icon from the early 2000s who just keeps on giving, even twenty years later. Now, we have all seen the thousands (if not millions) of headlines that were made about this super millionaire, however, she keeps coming back for more. Something else that doesn't seem to change is the variety of her love life. From short flings to engagements and finally, to her current partner, keep reading to find out everything her!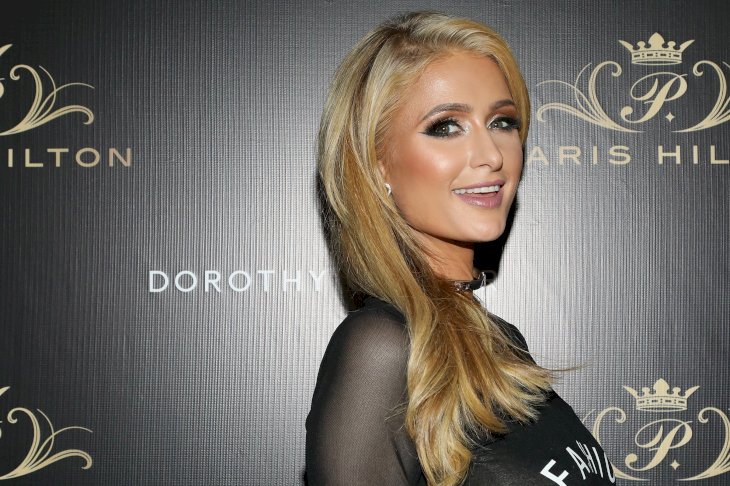 ---
EDWARD FURLONG
The wildness of the early 2000s mixed with young Hollywood, what is there not to love? "No, we're not married, but he is my boyfriend. We've been going steady together for about a month," Paris Hilton told the New York Post in September 2000. Bless her heart.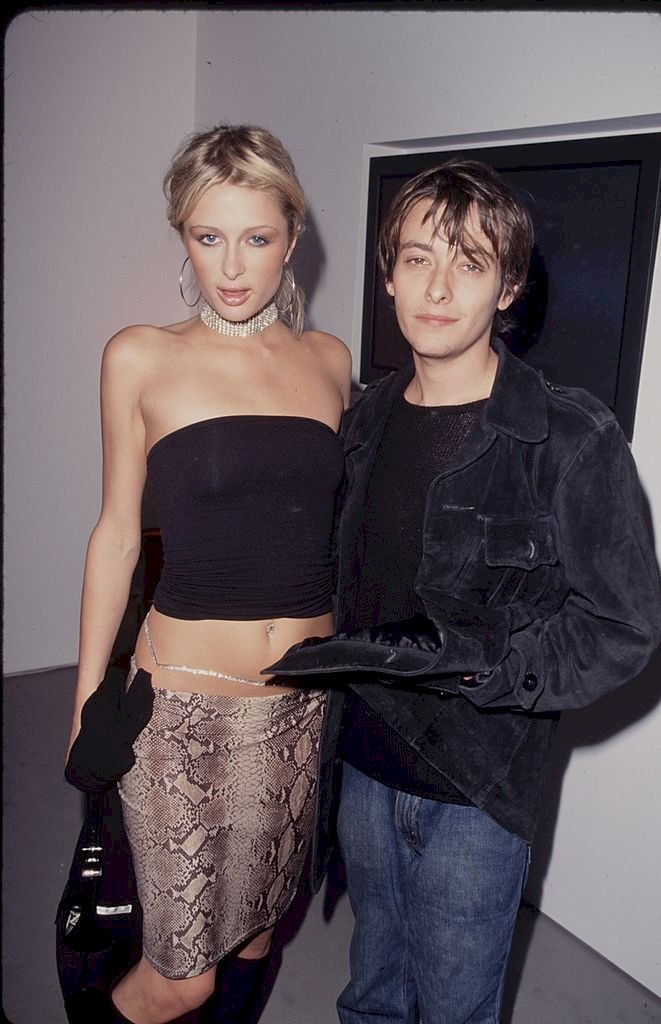 ---
RICK SALOMON
Paris and Salomon's relationship made it to the news with a private tape being released in 2001. "I always looked up to Princess Diana and all these women, and now I could never be like that," Paris said in the documentary 'Paris, Not France'. "I want to have a family. I want to be normal. I want to be happy."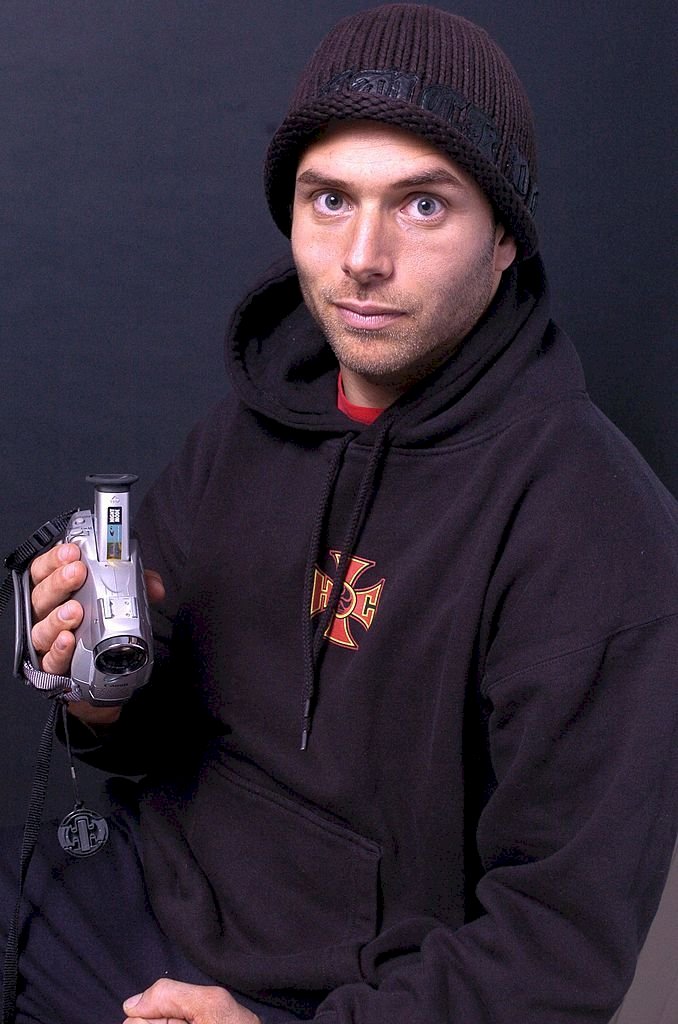 ---
JASON SHAW
2002 came as the year that Paris turned 21, and dated the model Jason Shaw who was eight years older than her. Even though the relationship didn't last long, they still remained friends and were seen hanging out in 2010. "We're very close and I've known him a very long time," Paris Hilton told Ellen DeGeneres.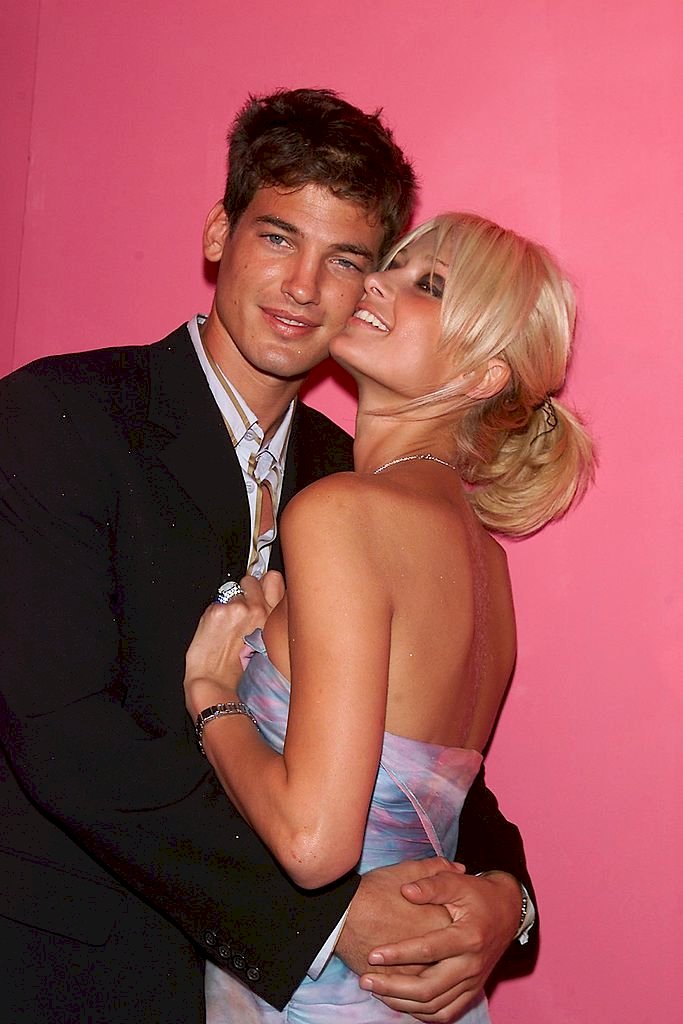 ---
DERYCK WHIBLEY
While Paris was on "The Simple Life" back in 2003, she was seen being a bit more than friendly with Deryck Whibley in the party circuit of the rich and famous. However, Whibley told Livewire in 2004 that they weren't serious, saying "If I saw her, I would, but I don't talk to her on the phone or anything."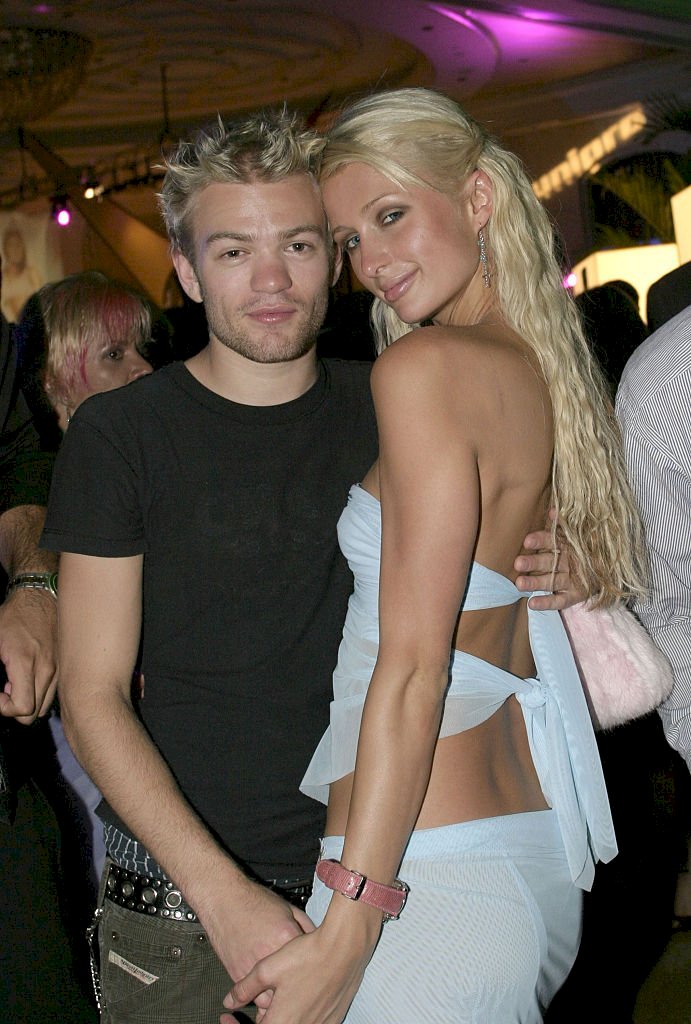 ---
SIMON REX
"People think Paris is a ditzy blond, and I don't want to blow it for her, but she plays it really well," Rex said in 2009. "She knows exactly what she's doing. She's actually a pretty smart person. She's very cognizant of what she's doing, and she kind of plays that role, so people think she's some airhead but she's really not."
He continued that "She's definitely parlayed what she's been given into something bigger and better. She said something interesting to me once: she said, 'I just tell everyone what they want to hear, and I do what I want to do.'" They were spotted together in several parties, but apparently that was just it, nothing more.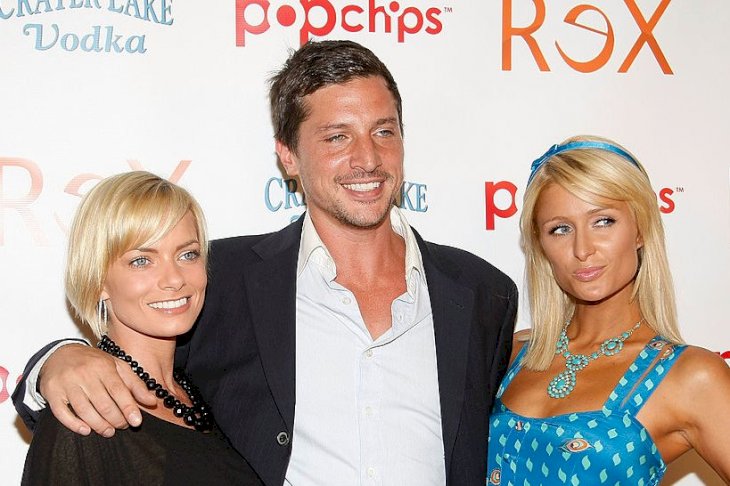 ---
FRED DURST
While there were some rumors of Paris being involved with the frontman of Limp Bizkit back in 2004, neither ever came forward with any confirmation or denial. In fact, years later Durst was questioned about their relationship and he chose to keep quiet about what happened. We wonder why?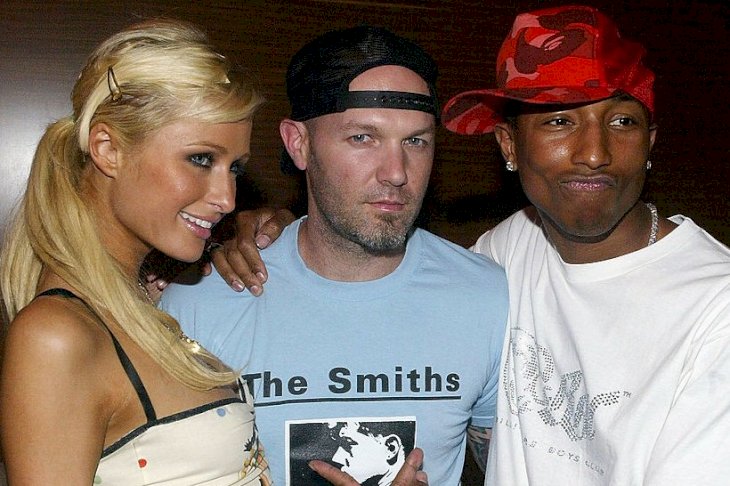 ---
JAMIE KENNEDY
When Paris Hilton was born into the Hilton family, she was bound to have the eyes of the world following every step she took, and with that comes the incessant rumors about her love life. And her relationship with Kennedy was no different, even though they were just close friends and have been for years.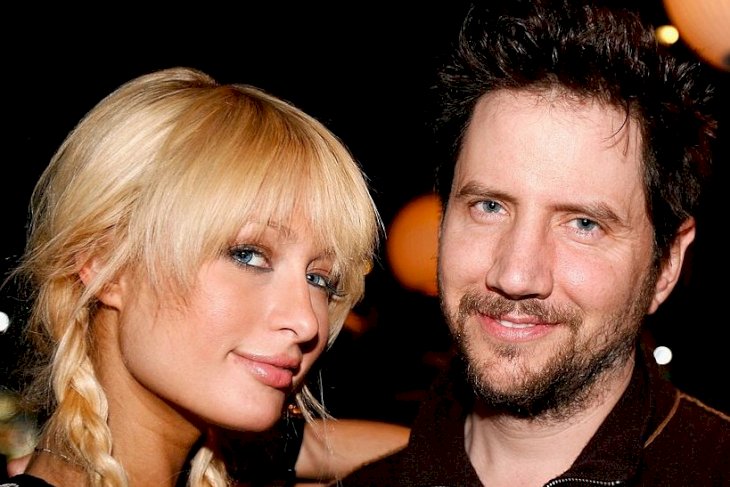 ---
JOE FRANCIS
For someone who just had a brief fling with Paris Hilton, Joe Francis surely had a lot to say about it. He described the socialite as "indomitable" while being a "handful," telling People during an interview that "You can't date Paris seriously without drama."
---
NICK CARTER
The relationship between Carter and Hilton was Hollywood drama at its finest. From cheating allegations to lawyers being involved, a lot has happened between these two, and they only dated for seven months! The couple broke up in 2004 and at the time Carter told People that their relationship was "based on distrust."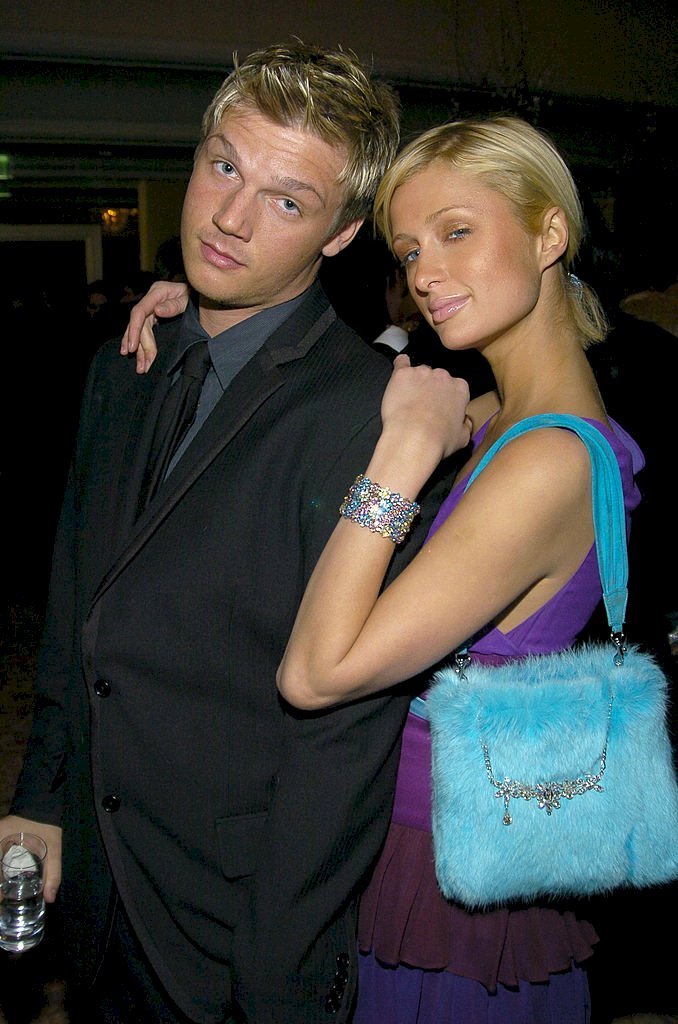 Two years later, Carter told Ryan Seacrest that he had gotten with Ashlee Simpson to get back at Paris, saying that "Paris and [Ashlee Simpson] are two different people and Ashlee is a good person from what I know...and I'm not saying that Paris is a bad person, but I'm saying she's got to work her problems out."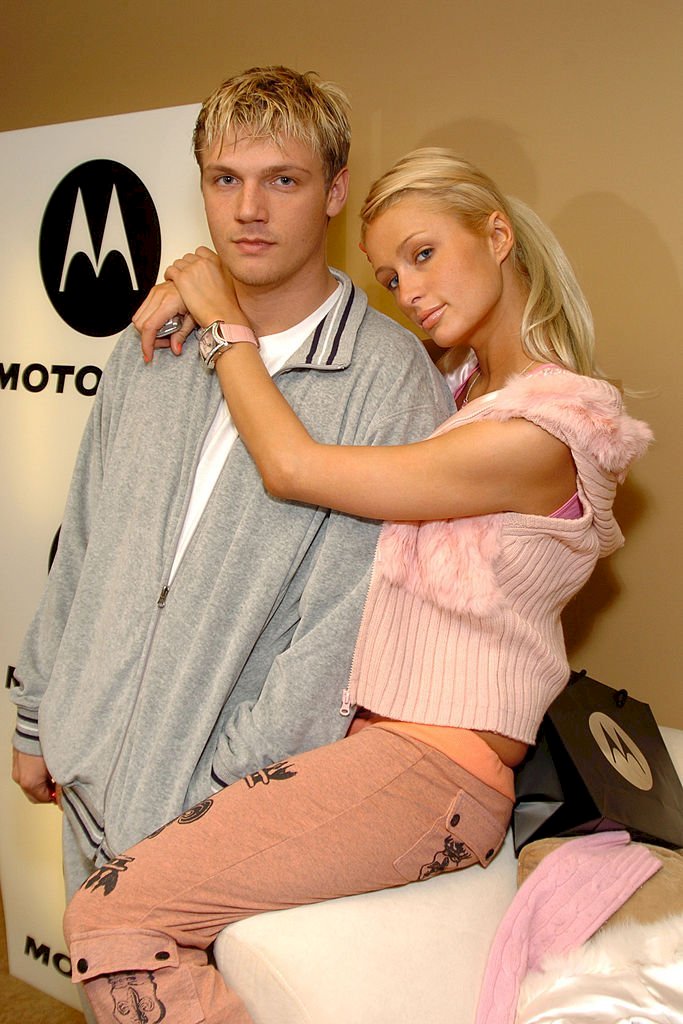 ---
PARIS LATSIS
Another short-lived fling for Paris that actually ended up with engagement was with Paris Latsis. They were together for a period of 8 months and in mid-2005 he proposed to her, with Paris telling Us Weekly "I'm so in love and grateful to have found such an honest and loyal person. I feel like we were meant to be [...]"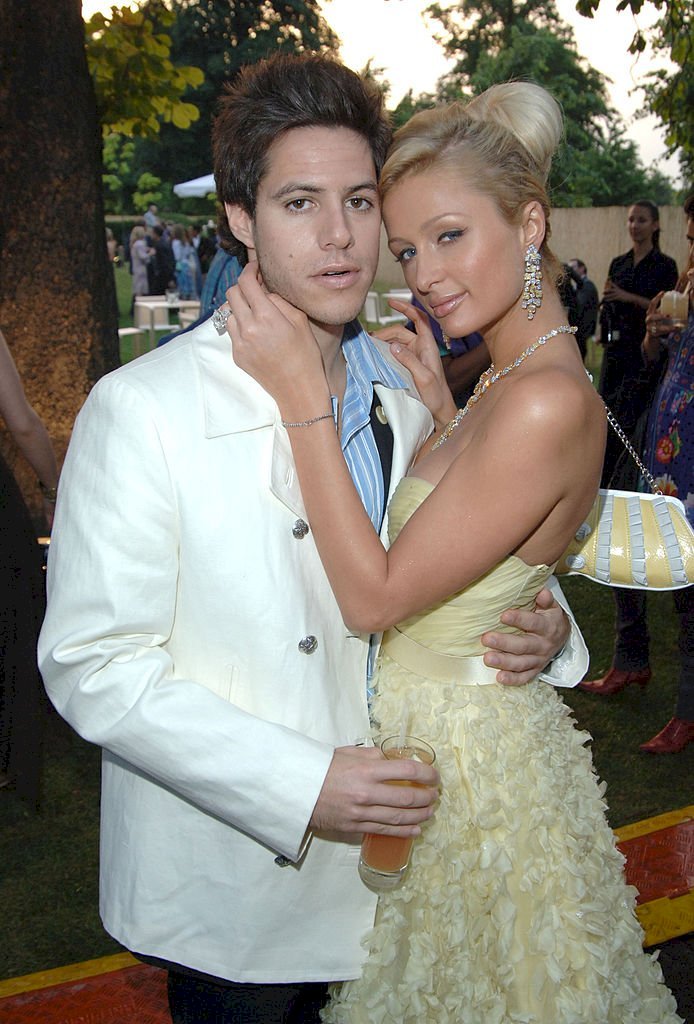 Just a few months later, Hilton announced "I'm sad to announce that I've called off my engagement. Over the last couple of months, I've realized that this is the right decision for me. We remain the best of friends, and I'll always love him. I hope people will respect my privacy during this emotional time."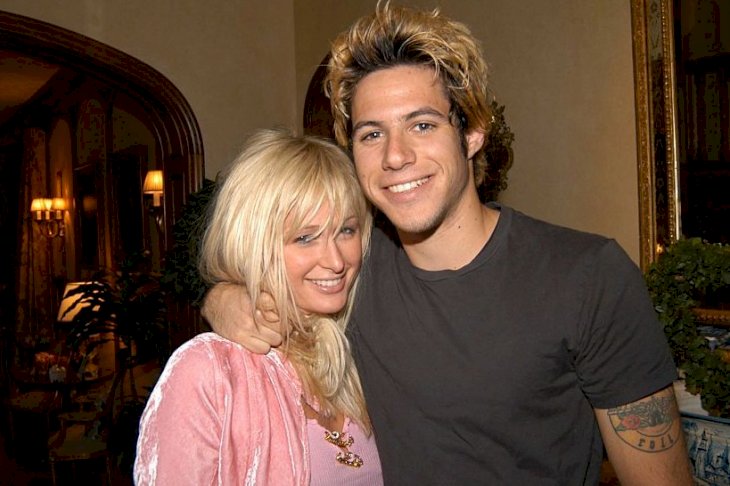 ---
STAVROS NIARCHOS III
Paris has always recovered quickly from breakups, but maybe this one was the fastest. Literally hours after the announcement of breaking off her engagement, she was seen at a party with Starvos, who she would date on and off for a while. They eventually broke the fling off in 2007.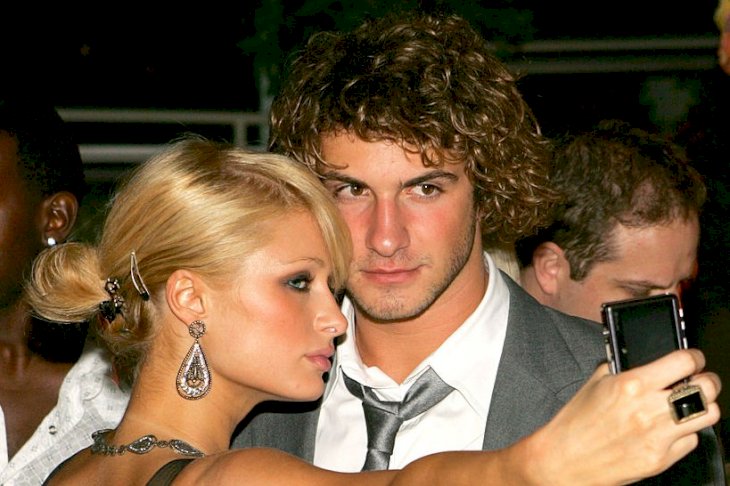 ---
JOSH HENDERSON
Shortly after breaking up with Stavros, Paris and Josh Henderson were seen together for a while in the early months of 2007. When E! News asked him about her, he said "I haven't talked to [Paris] in a long time. But she's always doing well."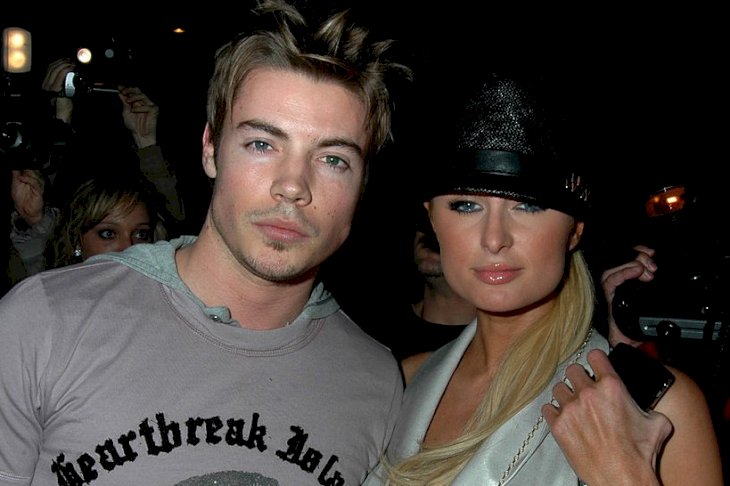 ---
TYLER ATKINS
"She is a really smart, amazing girl, and we share similar interests. We have been hanging out at the beach, talking about fashion, and it has been lots of fun. She's a cool girl, and we're having a really great time enjoying each other's company," Atkins said about Hilton, who he was dating in 2007.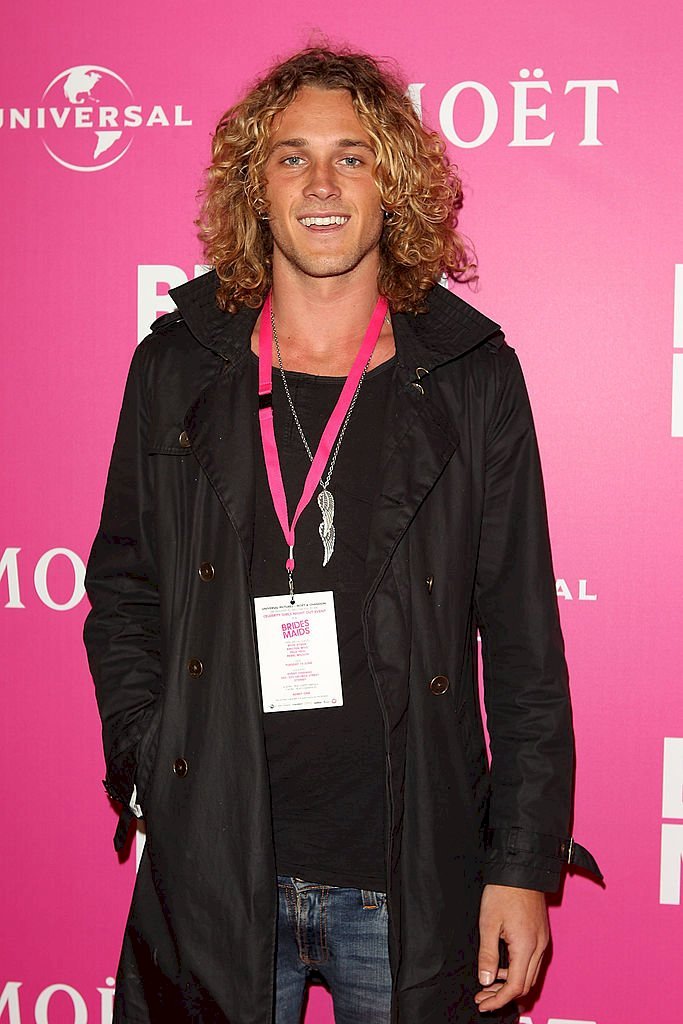 ---
ADRIAN GRENIER
Even though some rumors made the news about Paris and Adrian, he has confessed that their relationship was just platonic, saying "In fact, I was hanging out with her because she was the main character in a documentary I made about the paparazzi [...] 'cause at the time she was the number-one target for the paparazzi."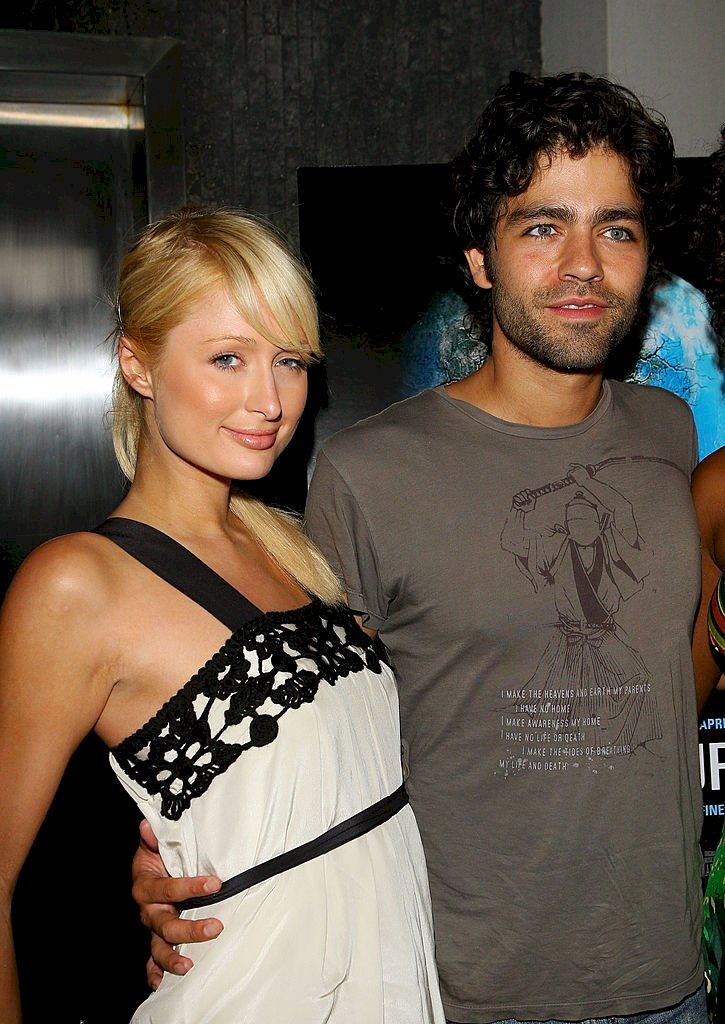 ---
BENJI MADDEN
We will never know if Paris really loved Benji or she just liked the idea that her bestie Nicole Richie was marrying his twin brother. In an interview with David Letterman, Hilton said "It's actually perfect. We're like sisters and they're twins, so it works out well. Nicole and I would be sisters-in-law."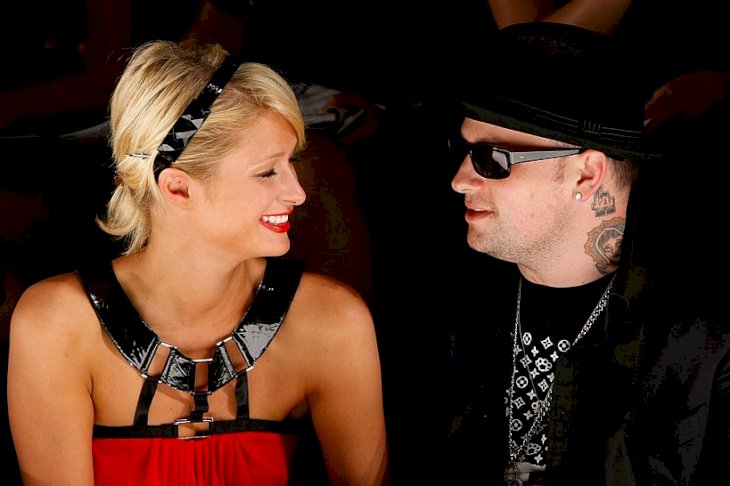 "We talk about it. I'm so happy. I'm so in love. I know I want to spend the rest of my life with Benji, my boyfriend. I know I want to be with him forever. If you saw us together, you'd understand. He's my best friend." Unfortunately, the couple broke up in November that same year.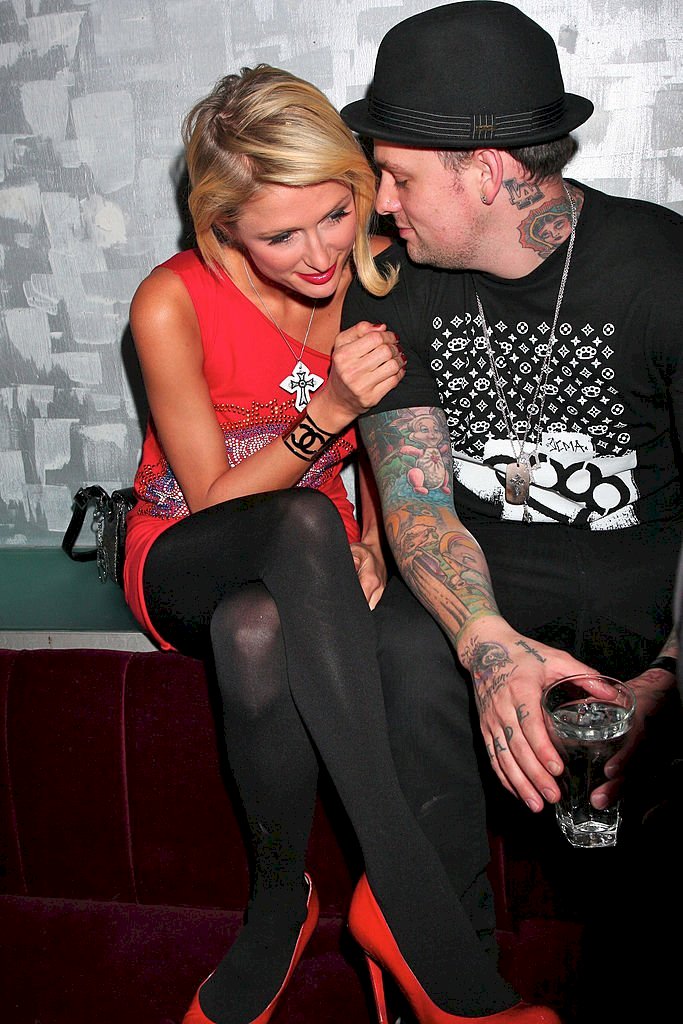 ---
DOUG REINHARDT
In 2009 Paris had an intense romance with the baseball player Doug Reinhardt, however, it only lasted six months. Nicole Richie was not a big fan of Reinhardt, so we guess that even if they hadn't broken up back then the relationship wouldn't last either way.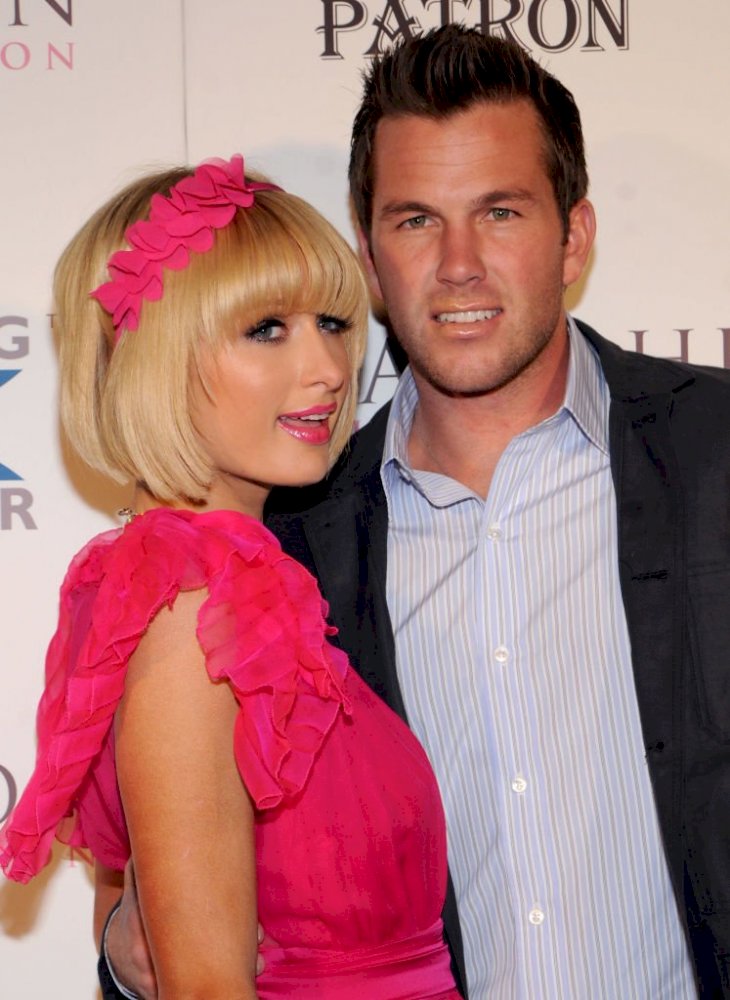 ---
CY WAITS
Between 2010 and 2011, Paris and Cy had a relationship fit for the newspapers. From having the police involved, intruders at their home, and felony charges, the couple persevered for a while, until they broke it off in July 2011. "Cy is a good guy. [...] I have nothing but great things to say about him," Paris said about him.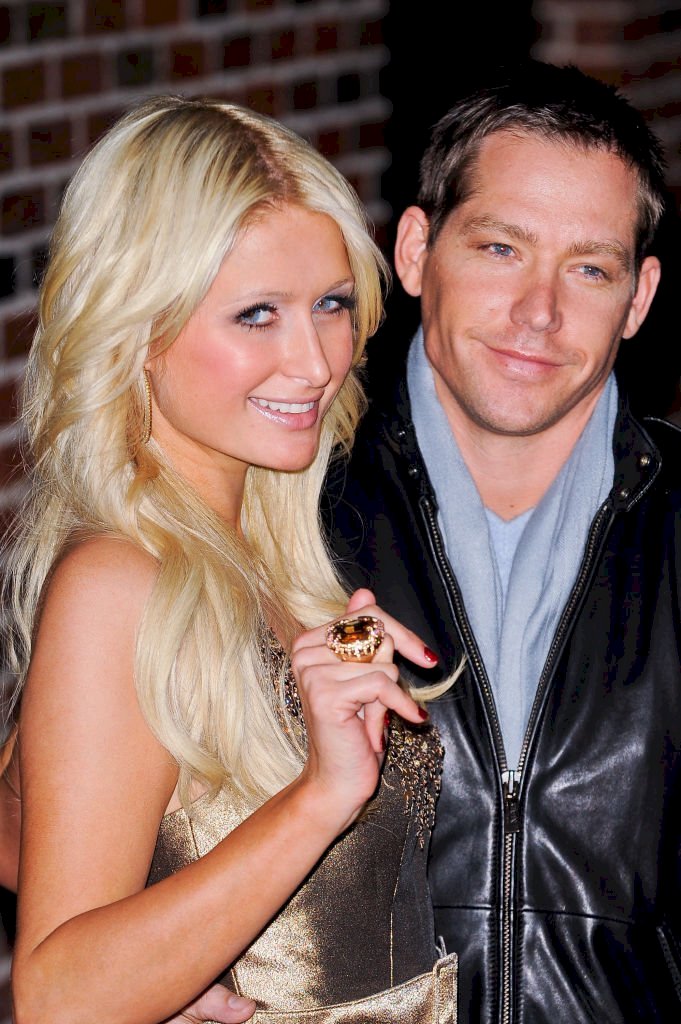 ---
TODD PHILLIPS
Shortly after the break up (which once again Paris quickly overcame), she was seen together with Hangover's director, Todd Phillips. The two dated for a while in 2011, but it was nothing more than just a quick fling, possibly even a rebound-lover.
---
AFROJACK
From working together in an album to being seen together at parties much was rumored about Paris and Afrojack's relationship. They were actually dating for a brief period of time, however, in May 2012 Afrojack pulled the plug on the whole deal as he was not looking for anything serious.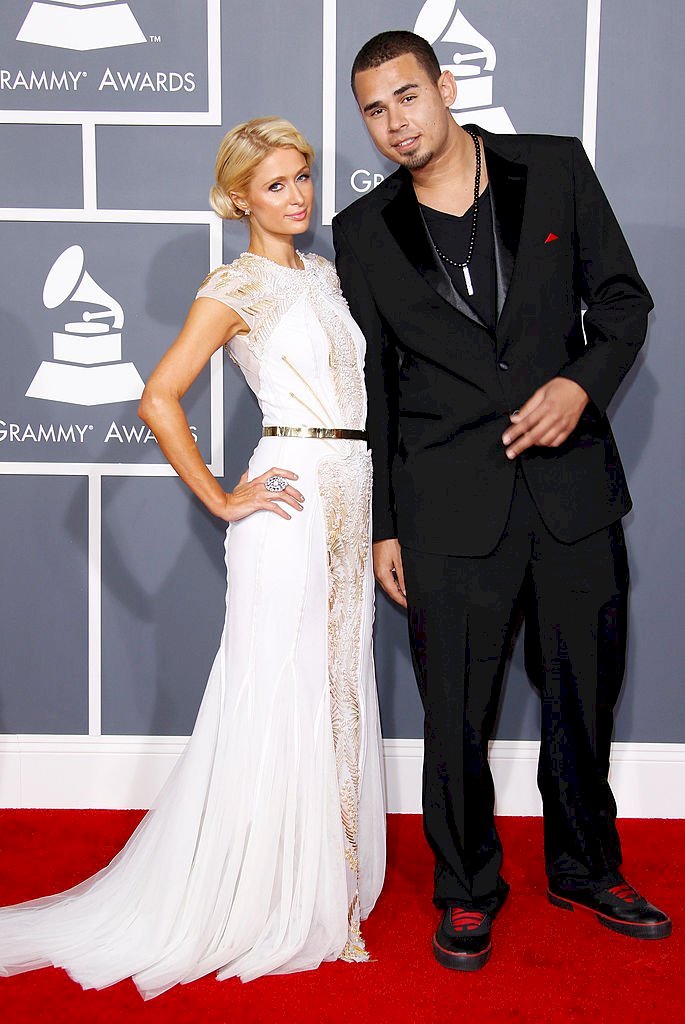 ---
RIVER VIIPERI
Later in 2012, Paris began dating the Spanish model River Viiperi, however since there was no official communication saying they had split, her fans were shocked when they saw pictures of her with another man. We guess that the tabloids just didn't get the memo they broke up!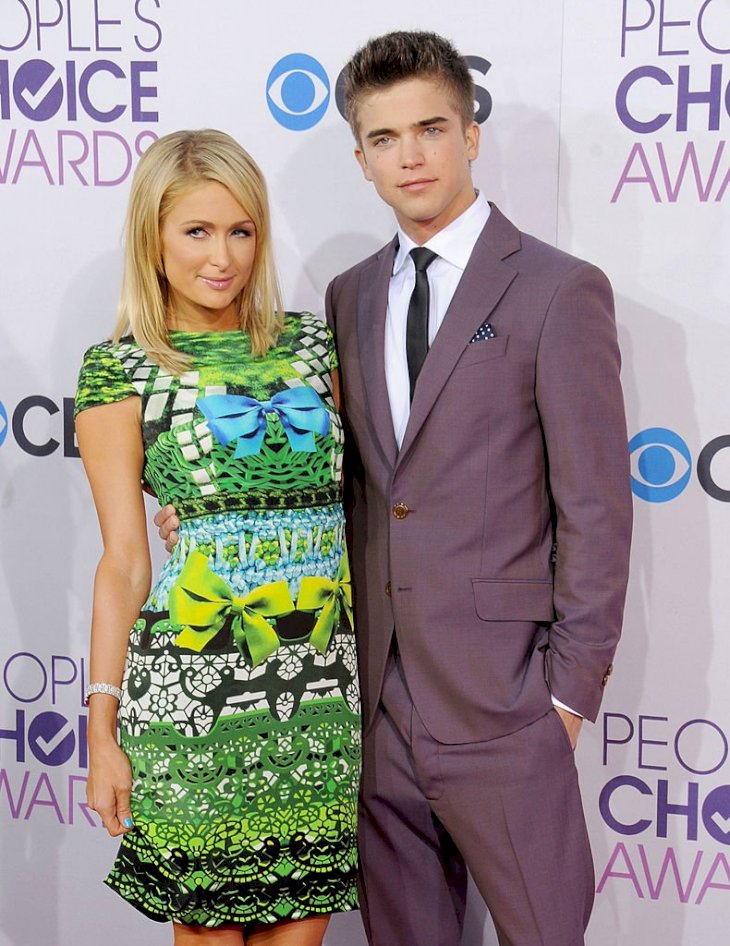 ---
JOSH UPSHAW
The "other man" was Josh Upshaw, the Ralph Lauren model. The two of them were seen together being more than friendly on a Malibu beach back in 2014 and, even though it made the headlines of several tabloids, the couple didn't last long.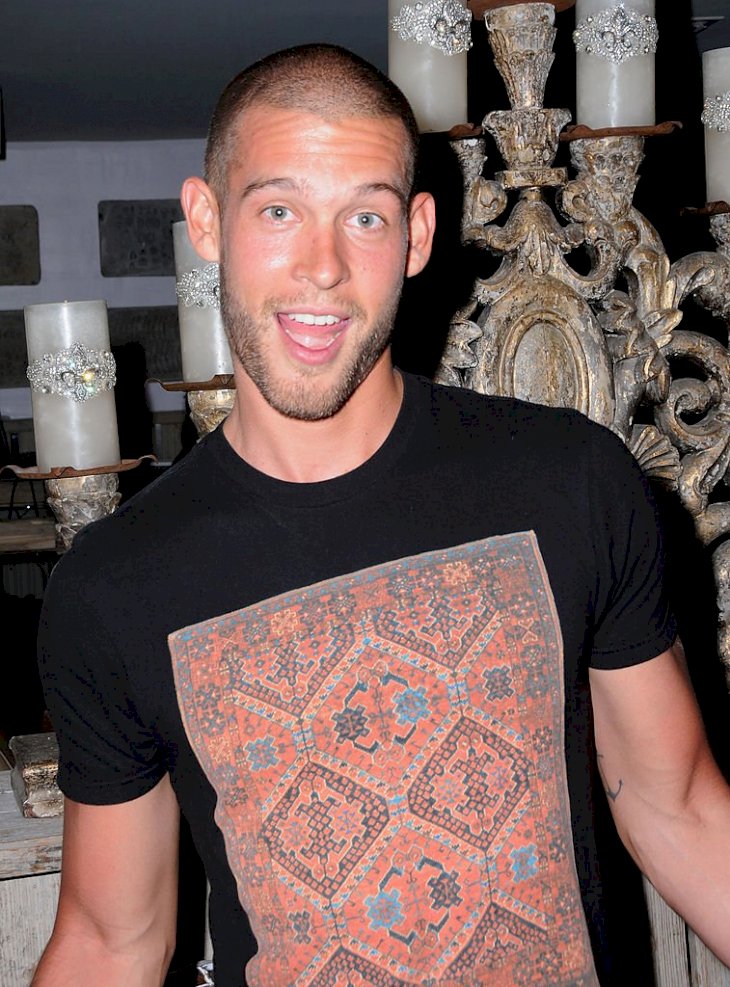 ---
THOMAS GROSS
In 2015, Paris met the Austrian businessman Thomas Gross, and she was over the moon. She told E! News in February 2016 that "I finally feel like myself. It's exciting. [I'm] genuinely happy," however, just two months later the pair broke up. No surprise there!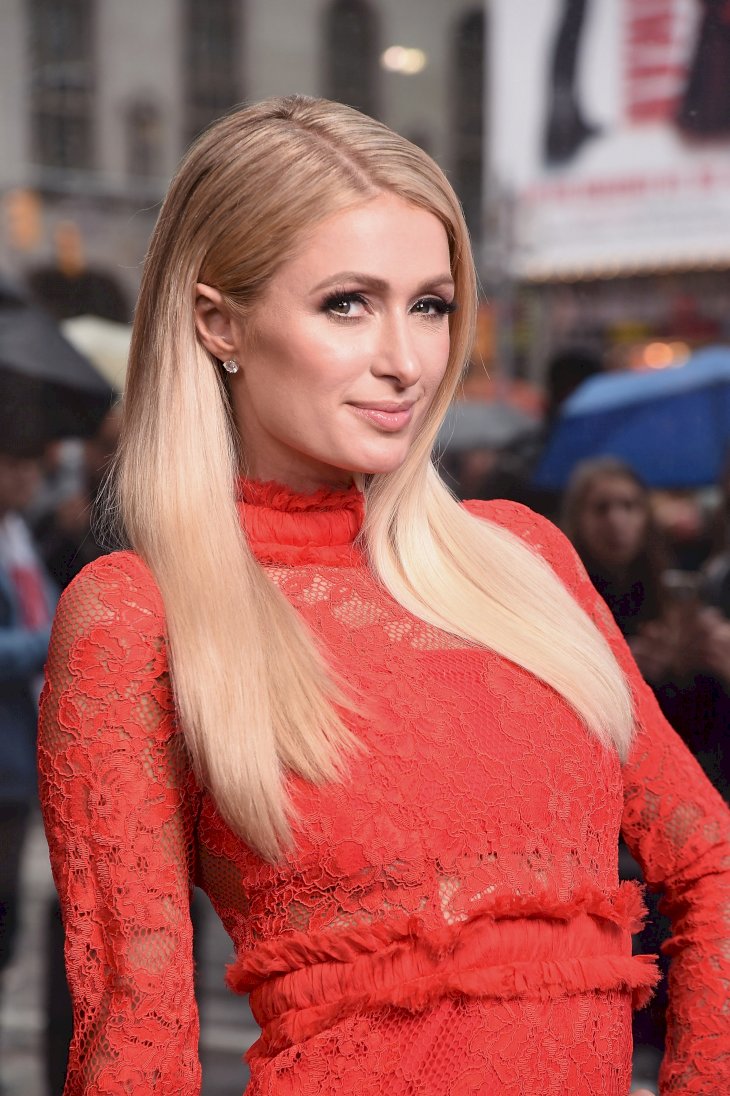 ---
CHRIS ZYLKA
"I've never been surer of anything in my life," Hilton said in an interview about her relationship with Zylka. "He's so incredible in every way. We've actually been friends for a really long time [...]. We just now started being serious in the past few months and it's really just changed my life [...]"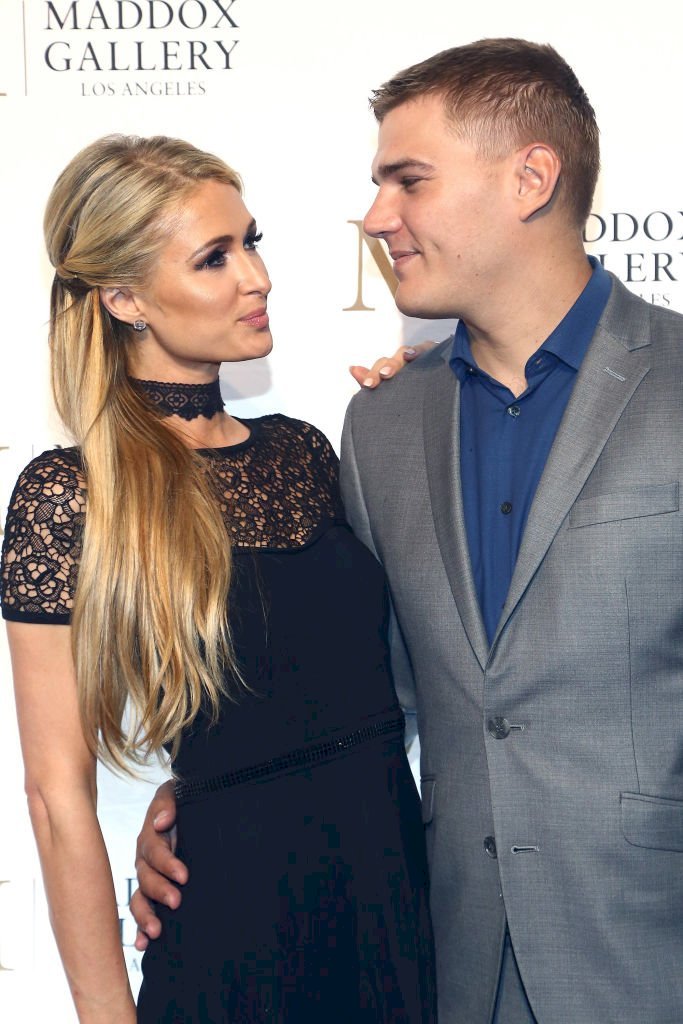 In 2018's New Year's eve, Zylka proposed and the pair was supposed to get married in November that year, however, just one month after that a source confirmed that they had ended their engagement. In 2019, Paris said that breaking off the engagement was "the best decision I've ever made in my life."
---
FINALLY, CARTER REUM, IS HE THE ONE?
"From the moment you walked into my life you changed it in every way," Hilton wrote on Instagram in July. "Every day with you has been a blessing. You have shown me what true love really is. Thank you for all the incredible memories, the late-night laughs, and the early morning kisses."
"When we first met, I had no idea of the amazing journey I was about to embark on. My life was always empty [...]. But when I met you, I knew you were the one. [...] I believe that everything happens for a reason because everything in my life, all the good and the bad, has led me right to you."
---
HOW DID PARIS AND REUM MEET?
Carter is a 39-year-old businessman, who she has known for 15 years, as he is a friend of the family. The pair began dating last November after they met at a Thanksgiving dinner his sister was throwing. Paris said "we just had this incredible chemistry. We had our first date and haven't spent a night apart since. It's pretty amazing."
---
THIS IS PARIS
After years of relationships gone wrong, Paris has even thought that she would never find her soulmate. "After my last breakup, I thought I was going to be alone forever," she said. "I was like, I give up. I'll just focus on myself. I don't need anyone. So to have actually fallen in love, I just feel so grateful."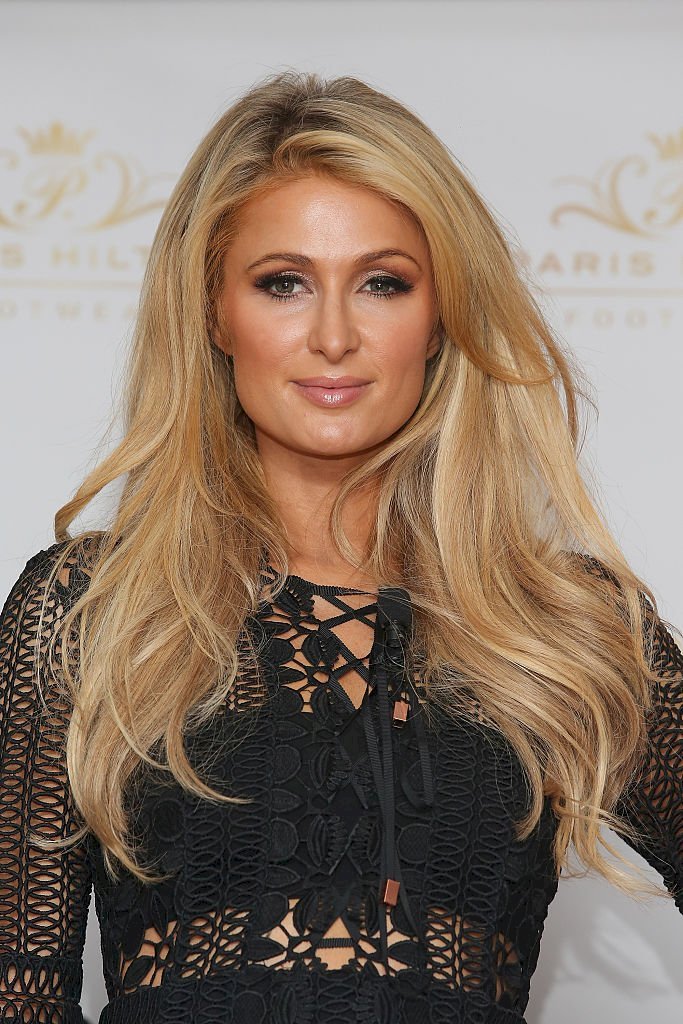 ---
SHE JUST WANTS THE LOVE SHE HAS GROWN USED TO SEE
"I don't think I was ready for it before," she said in an interview. "I just always wanted what my mom and dad have. They're best friends, he's so loyal. I was always looking for that, but I was looking in the wrong places."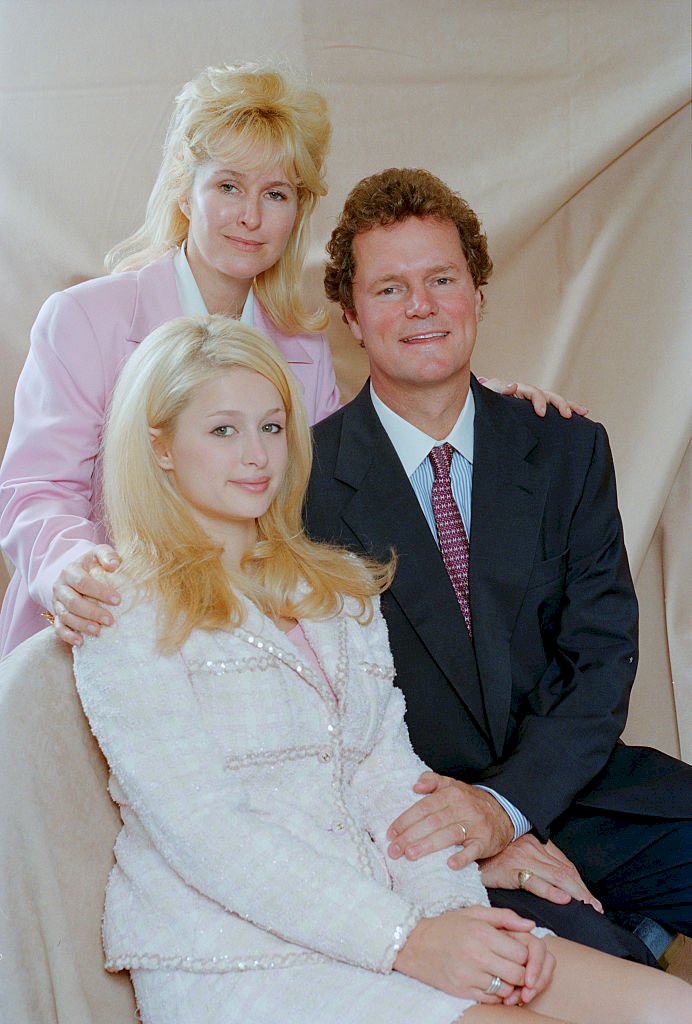 She continued that "Carter actually reminds me of my dad! He makes me feel safe and happy. I finally found the right one." Hopefully, this relationship will be a long and happy one, as we are certain that it is about time that Hilton finally finds the love of her life.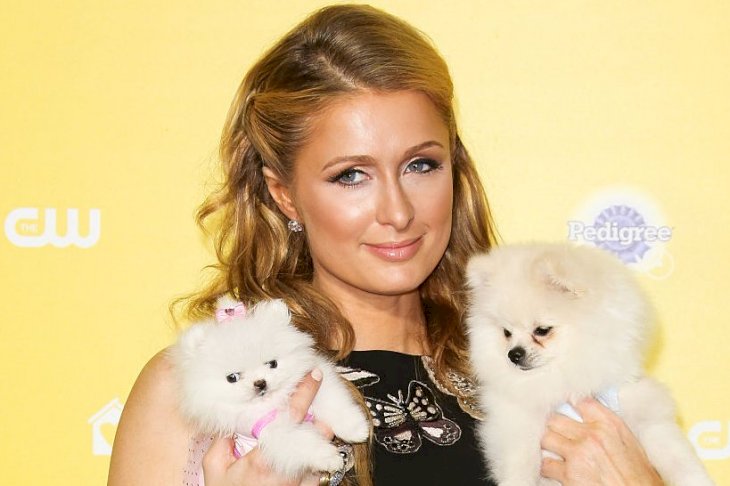 At the age of 39, Paris Hilton says she is finally ready to tie the knot and live happily ever after. Looking back at all the men that she made the headlines with, do you think that Reum is the right one? Or should she get back with one of her exes? Let us know what you think in the comments below and make sure to share this story!