Strange Details Behind Tom Ellis's Role Of Lucifer
How the son of a Baptist Preacher feels playing the Devil? What secret crush made Tom Ellis feel really awkward on the set? And how one night out helped Tom create the image of Lucifer we all adore? Let's get the know the Morningstar a bit better.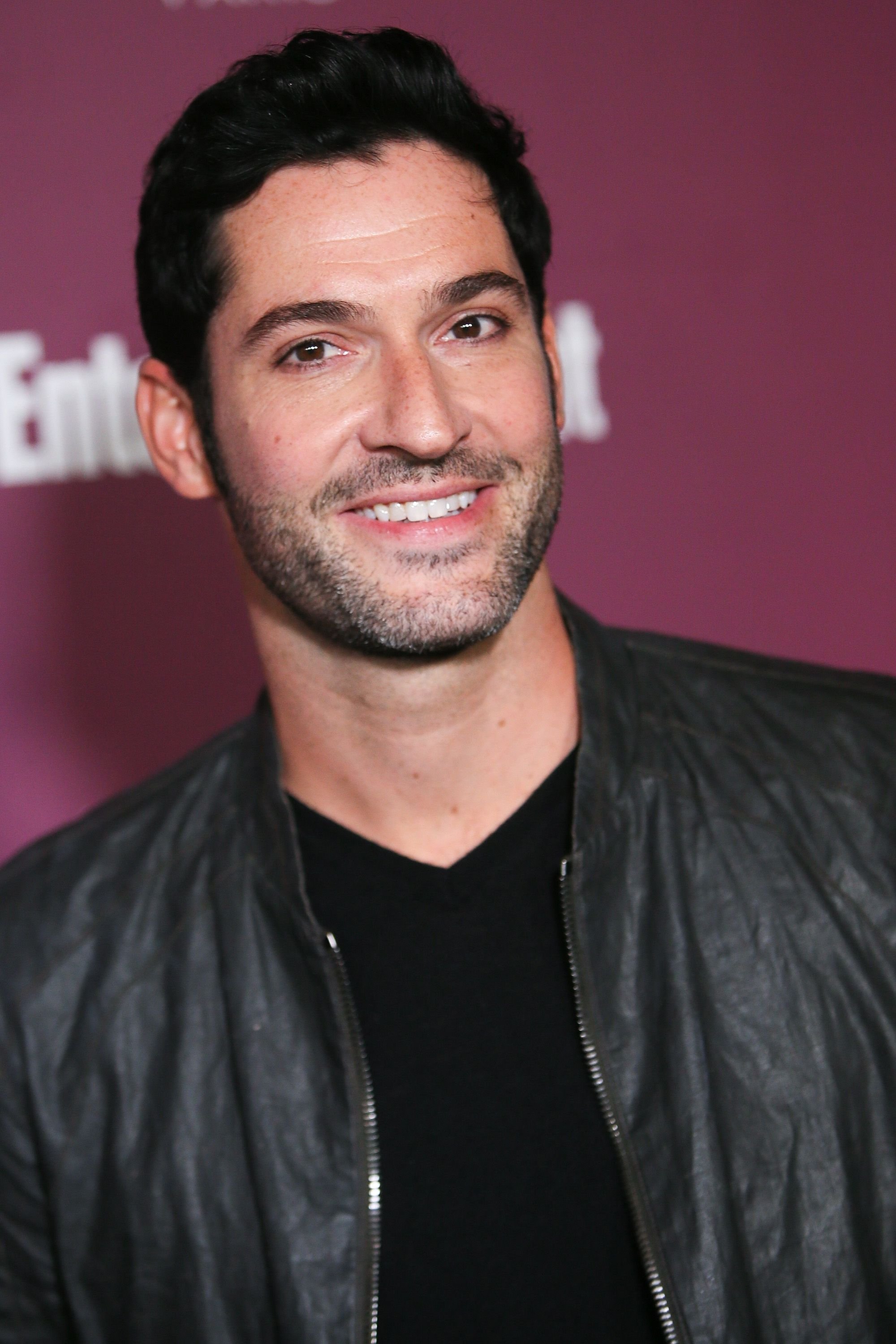 ---
PREACHER SON IN THE ROLE OF THE DEVIL 
Unlike his character, Tom Ellis has a rather clear relationship with God, as he grew up in a very religious family. Not only is Tom's father a Baptist minister, but so is his uncle Robert, and his twin sister Lucy has recently became a pastor herself! Who would have thought that a devil would come out of THIS family, right?
---
Needless to say, Tom's parents were pretty careful with their children's upbringing. But as Tom revealed in an interview, he grew up on the very human side of Christianity, surrounded by messages about peace, love, and being understanding of everybody. So how did his family react when their son accepted the role of Lucifer?
Surprisingly, they were all thrilled for him! As Ellis explained in an interview: "thankfully, my family see the humorous side of the job." Actually, Ellis himself never saw the show as something of a big theological debate. Instead, the actor thinks that, more than anything, Lucifer is a story of redemption. And it's hard to disagree with that.
---
TOM WASN'T AT ALL PREPARED FOR THE ROLE
If you thought Tom Ellis prepared extensively to get the role - you'd be wrong. It takes him only 10 pages of a script to make the decision about whether he wants to do the project or not. And basically, that was all he did in terms of preparation for the biggest role of his career!
---
Can you believe that he had no clue that Lucifer was based on the iconic comic series of Neil Gaiman? And more so, he'd never even heard of the Lucifer graphic novel before. Tom finally found out what the show was based on when he read the press release announcing his casting! Truth be told, Ellis isn't proud of that.
"I guess that's a bit shameful to admit. But I'm glad in a way, because it didn't affect my choices going in to meet for the project, or give me any preconceived ideas of the character."
Neil Gaiman himself couldn't see this shameful situation happening to Ellis, and so the creator of the comic PERSONALLY sent Tom several copies of The Sandman and Lucifer comics to help him bring the iconic iteration of the devil to life.
---
THE SECRET OF LUCIFER'S CHARM
What helped Tom Ellis beat other candidates for the role of king of hell? We already know he wasn't the most prepared .... so did he impress the showrunners with his Devilish charm? Not really, there's one special reason why Tom Ellis beat out dozens of other candidates.
---
Turns out that the original script didn't have any specifics about Lucifer's accent or his manner of behavior. So, as the setting was based in LA, Ellis decided that Luci should speak American English. And it turned out to be the perfect fit for the character.  Lucifer's voice became the starting point for Tom to come up with the rest of his image.
Eventually, Ellis decided that Lucifer should be a combination of Mick Jagger's playboy charisma and Oscar Wilde's characters, with their machine-style delivery of talking and impeccable manners. And that's how Lucifer Morningstar was born. However, in order to become the Lucifer, we all love, Tom Ellis had to pick up one more special skill.
---
HOW ONE NIGHT MADE LUCIFER A MUSICIAN
They say the devil does not stay where music is, but that's definitely not the case with Lucifer. Tom Ellis himself helped the showrunners see that Lucifer should be a musician. The original script implied that Luci only plays the piano. But Tom made him sing as well.
---
And there's a funny story behind that. Shooting for the first season had just begun, when Tom went on a night out with some of the producers. The night ended in a karaoke bar, as it often happens, and after a shot or two, Tom started singing Frank Sinatra's My Way.
The producers were impressed to find out that Tom is actually a darn good singer, and before Tom even knew it, they wrote the episode's famous opening where Luci is performing Nina Simone's Sinnerman. Turns out, Tom's mom is actually a music teacher, so Ellis and his three sisters grew up learning how to play instruments.
---
As a child, he played the trumpet before he eventually moved on and mastered the French horn. He got so good at it, that he even played in orchestras as a teenager! Tom is so in love with music, that it became the most helpful tool for him to get into character! No kidding! Ellis gets in touch with his inner devil by making playlists for his character.
"Honestly, music has always helped me get inside the head of characters that I'm creating. I love making playlists that suggest mood, tone or even just certain emotions. It's sort of like a musical mood board. Music takes you somewhere instantly, to a place that's beyond words."
And he listens to those playlists every single day before going to set! But the role of Lucifer demands much more than some song lists...
---
DEVIL TRAINING
If you check out Tom's Instagram account - even just once, you'll notice he has dozens of videos with his daily workouts. And they are harsh! But we can believe it - you definitely don't get THOSE abs out of thin air. Turns out Tom has a very special training regime to get into shape for his Devil role.
To start with, Ellis trains 6 days a week. His warm-up begins with 45-second sprints for 12 miles an hour, followed by 45 seconds of walking for up to 4 miles an hour. All together the warm-up lasts for about 20 minutes. And then starts the real deal.
---
To gain the needed muscle mass, he devotes 4 days, especially to the upper and lower body split. He does something between 8-10 reps on the bench and repeats it 10 times in a row. Then come the classic wide-grip pull-ups, seated overhead press together with cable lateral raises and the classic squat.
As you can see: no magic tricks to create that perfect form. Only hard work and lots of practice. And whilst we are on the subject of Lucifer's body, let's figure out what gives the Devil those Angel's eyes. And I'm not talking metaphorically here!
According to Tom, he is in love with an under-eye patch that he uses on early morning shoots. And the funniest thing about this is that the product is actually called "Angel Eyes," which is pretty ironic, don't you think? While we've revealed some secrets about the Devil's body, it's time to look inside his heart.
---
A SECRET CRUSH ON THE SET
While Lucifer could easily win any woman's heart, in reality, someone on the set secretly stole his. And no, it wasn't Lauren German. Sorry, detective! But Tom's secret crush was... none other than Tricia Helfer! Turns out that Ellis is a HUGE fan of the TV series
Battlestar Galactica, where Tricia played Cylon model Number Six. The guy had a massive crush on the star back in the day, so can you imagine how awkward it was for Tom to call Tricia MOM on Lucifer?! Yikes! Aside from some emotional confusion, there are some other major challenges that Tom Ellis has to face on the set.
---
"SHARPEN YOUR HORNS, BABY!"
The first thing Tom had to deal with was figuring out how on earth to portray a character as complex as the Devil. But Tom found a solution to make the task seem easier. He tried to take the weight off of the whole "Devil" thing and just look at the complicated but really fun character on the page.
"What I really wanted to do was take this character and go beneath the veneer of Lucifer. Underneath it all, there was a guy who was a hurt soul and rejected from his father [...] Also it's going inside a shell of someone who doesn't know what an emotion is."
---
More than that, Ellis found quite a lot of similarities between himself and the Devil he portrays. Intrigued? Here's what Tom shared in an interview,  talking about things that help him identify with Luci. He stated that everyone has something they feel ashamed of and nobody can really deny it:
"On a lighter note, he likes to seek the fun in life, which is something I've always done as well—maybe slightly too much at times. He also loves a pun, as do I."
---
Well, that's quite a сonfession to make! But somehow that sounds quite sweet. Another major challenge Ellis faced was something you probably heard about but never knew how bad it was for the whole cast and Tom in the first place.
Just when the show had reached its climax, when the Detective finally found out the real truth about Lucifer, Fox announced its cancellation, leaving fans all over the world enraged. And not only the fans were devastated, but Tom was also frustrated. 
---
Fox kept saying that Lucifer's fan base wasn't performing to a broad enough audience in a way that worked for the company and stated that as an official reason. Thankfully for fans, Netflix swooped in at the very last moment and rescued the series.
The funny thing though, is that the reason Fox wound up canceling the series is the opposite of why Netflix saved it! Turns out that Lucifer was saved because that "not-broad-enough-audience" was actually the one present in parts of the world where Netflix is licensed!
---
Tom was already at home, in London. when the main producer of the show called him with the exciting but truly unexpected words: "Sharpen your horns, Baby!" And that's how Ellis learned that the show was back on track! It was a huge relief for him and the rest of the cast!
But little did he know that this news would bring him even more complex challenges, like playing an evil twin brother! Michael messed with the actor's head a lot. Ellis even had to come up with a certain set of rules to work it out. But we're sure it was all worth it!
---
In terms of Lucifer and Michael being different, Tom had to go old-school and figure out the physicality and voice and how the character walks, as opposed to any sort of transformative prosthetics. No doubt his efforts will pay off! But it seems like Tom and Lucifer's challenges won't get any easier anytime soon.