Katy Perry & Taylor Swift's Feud: What Actually Happened & Why?
The relationship between Katy Perry and Taylor Swift has made headlines for over a decade now, but when we think about it, do we really recall how it all started? It has been the pop feud of this generation, and surely there was drama, but if you are still curious about the singers and their crazy relationship, we have made a timeline of everything that happened. Let's get into it!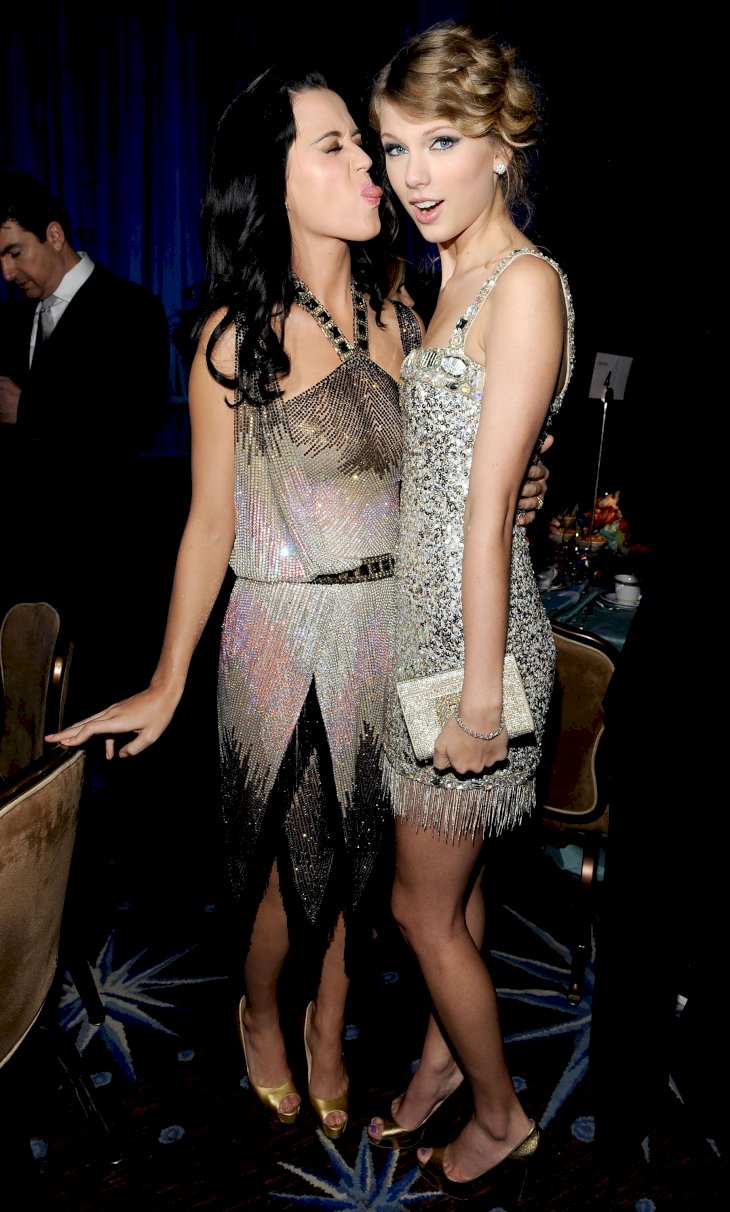 ---
2009: THE YEAR IT ALL STARTED
The important thing to take away is that it all started out of love. In fact back in July 2009, Swift took to Twitter to share her thoughts on Perry's latest song. "Watching the 'Waking Up in Vegas' video. I love Katy Perry. I think I'm going to hang her poster on my wall now," Swift shared on her account.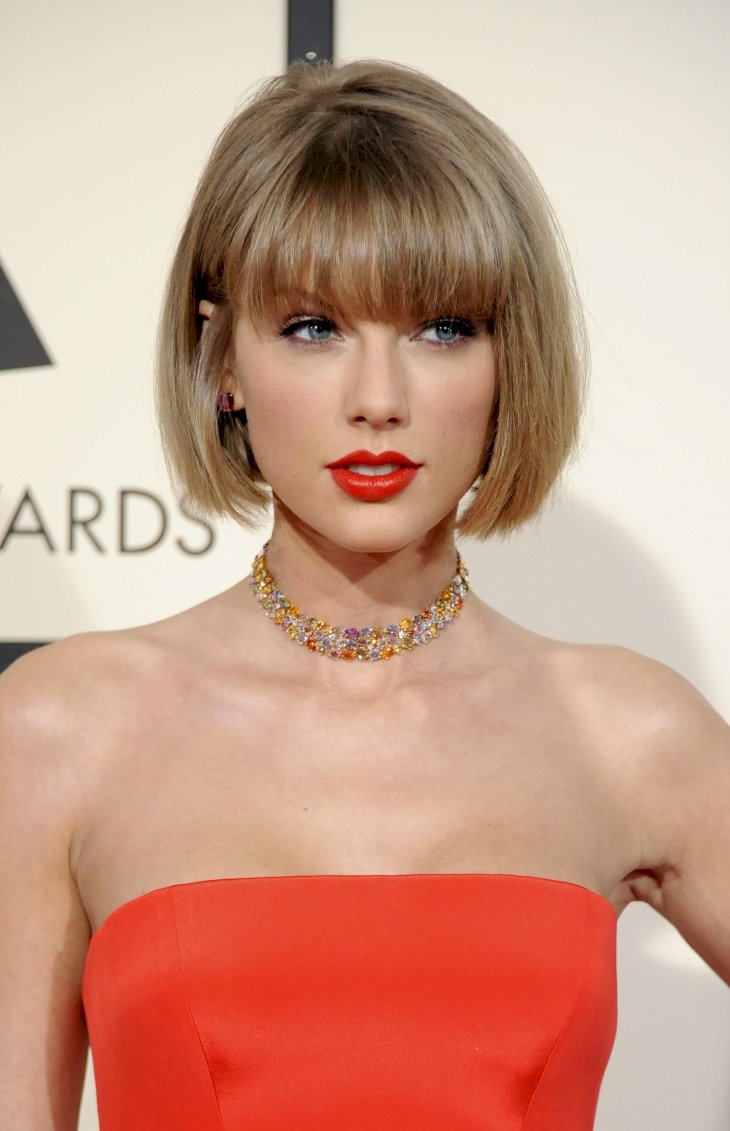 Quickly enough, Katy Perry thanked her for her kind words, saying "You're as sweet as pie! Let's write a song together about the subject we know best... for my new record. It'll be brilliant," but what subject was Perry talking about? Perhaps they discussed it further at Perry's birthday party in October 2009. However, the fans were still left wondering.
@taylorswift13 You're as sweet as pie! Let's write a song together about the subject we know best... for my new record. It'll be brilliant~

— KATY PERRY (@katyperry) July 6, 2009
---
2010: THE CALM BEFORE THE STORM
Taylor Swift went on her 'Fearless' tour in 2010, and Katy Perry joined her in April to perform "Hot N' Cold" together. Even though things seemed to be fine and the friendship between the two was working out, many have come to call this performance "the calm before the storm". But soon enough, the storm would start.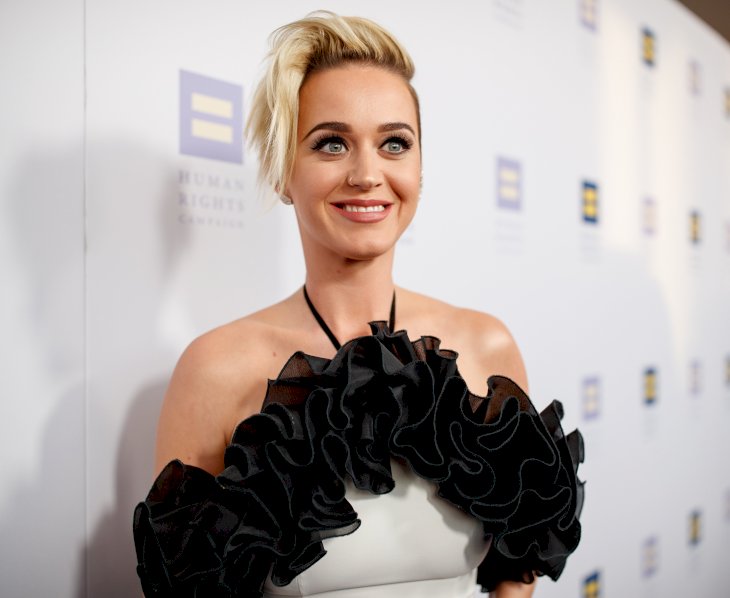 ---
2012 TO 2013: THE HEIST OF THE DANCERS
The troubles between the singers started when three dancers from Katy Perry's 'California Dreams' were invited (or shall we say stolen?) to take up spots on Taylor Swift's 'Red Tour'. The dancers left Perry's tour, joined Swift's, and then went back to dance with Katy Perry on her 'Prismatic' tour. And just like that, the fire (AKA feud) had started.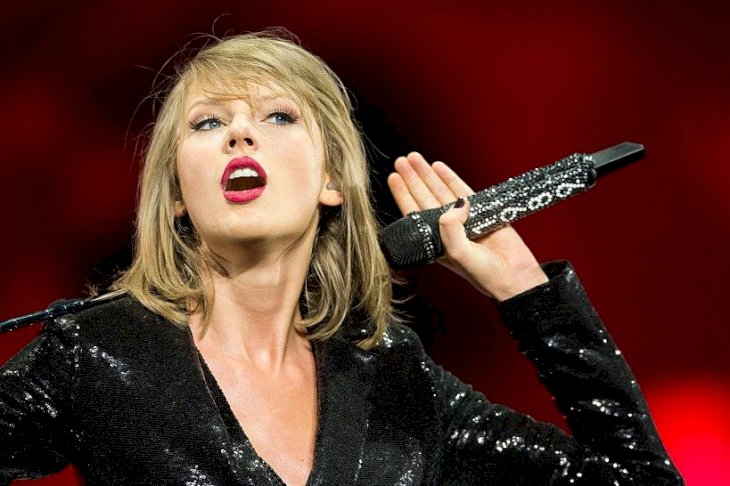 ---
2014: THE SONG "BAD BLOOD" IS EXACTLY ABOUT THAT
In an interview with Rolling Stone, Swift admits that her song "Bad Blood" is about another pop music singer (want to guess who it is?). According to Swift, the bad blood "had to do with business," explaining that, "She basically tried to sabotage an entire arena tour. She tried to hire a bunch of people out from under me."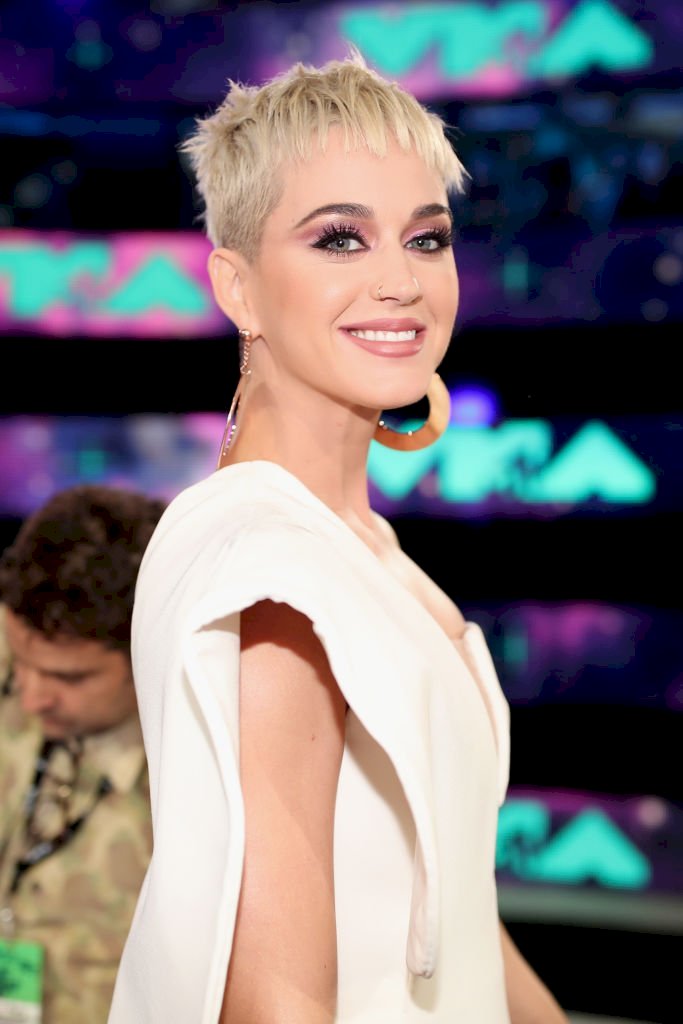 Even though we all know what she is talking about, Swift still hasn't confirmed that her song was about Perry or that she was referring to the dancers when she mentioned "sabotage". However, shortly after the interview was released, Perry tweeted "Watch out for the Regina George in sheep's clothing...".
Watch out for the Regina George in sheep's clothing...

— KATY PERRY (@katyperry) September 9, 2014
---
MAY 2015: KATY PERRY IS TAYLOR SWIFT'S NEW TABOO
"I'm not giving them anything to write about," Swift told the Telegraph, explaining that she will not make any comments about her relationship with Katy Perry. She continued the interview saying, "But I'm never going to talk about her in my interview. It's not going to happen." Now, by reading the interview, we have all been born with the talent to read between the lines.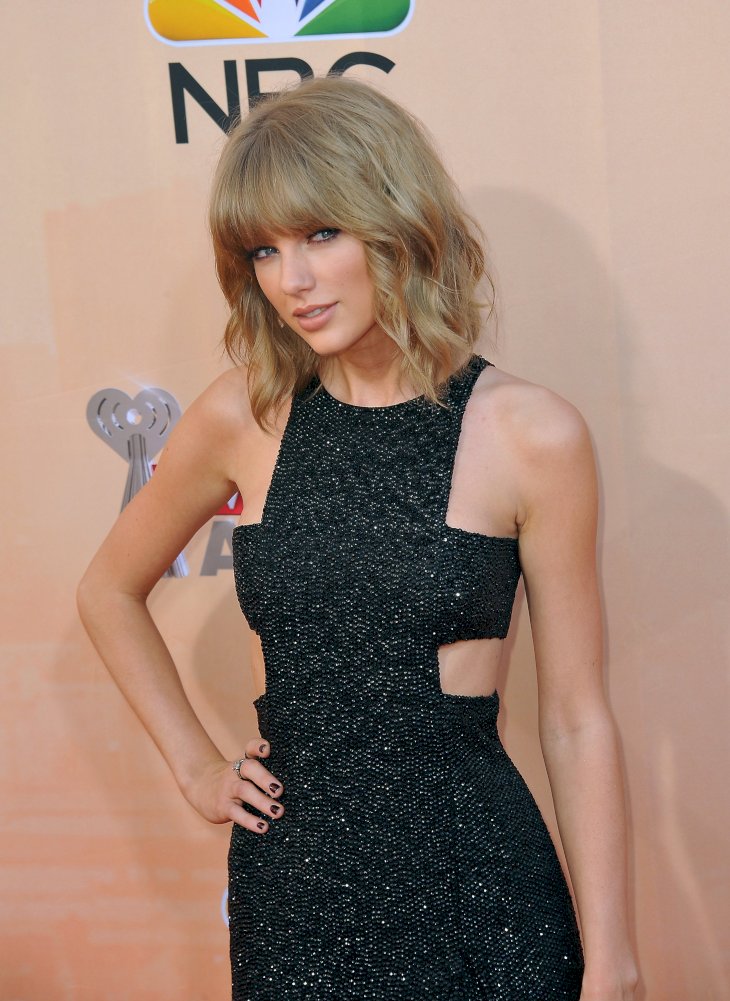 ---
JULY 2015: A SHARK MAKES AN APPEARANCE ON "BAD BLOOD"
If you follow both singers on the regular, you probably remember how the shark from Katy Perry's Super Bowl performance became an internet sensation due to its "impressive" dance skills. Someone else who also noticed this was Swift, who brought a shark along to her "Bad Blood" performance in July 2015. Like Hansel and Gretel, leaving us the bread crumbs.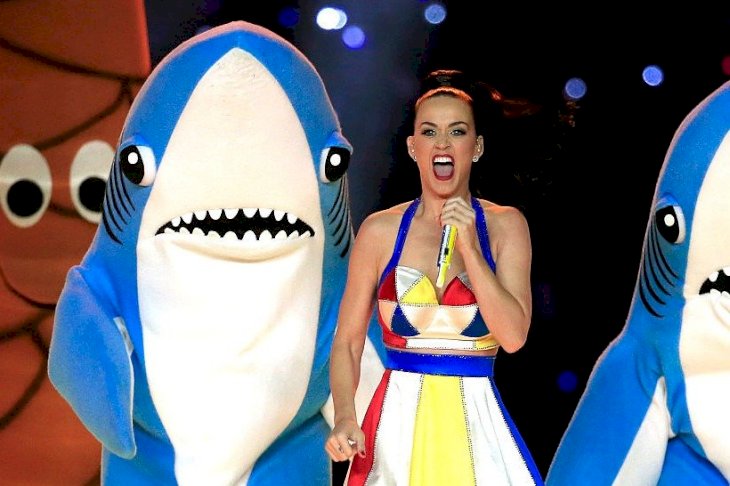 ---
JULY 2015: NICKI MINAJ HAS ENTERED THE CHAT
When Minaj's music video didn't take the award at the 2015 MTV VMAs, she took to Twitter to share her feelings, saying "If your video celebrates women with very slim bodies, you will be nominated for vid of the year." Considering the cast of the "Bad Blood"'s video, Swift took it as a message to her and answered Minaj.
If your video celebrates women with very slim bodies, you will be nominated for vid of the year 😊😊😊😊😊😊😊😊😊😊😊😊😊

— Mrs. Petty (@NICKIMINAJ) July 21, 2015
"I've done nothing but love & support you. It's unlike you to pit women against each other. [...]" wrote Swift. Even though Minaj replied saying her tweet wasn't about Swift, Perry still had something to say, writing "Finding it ironic to parade the pit women against other women argument about as one unmeasurably capitalizes on the takedown of a woman."
Finding it ironic to parade the pit women against other women argument about as one unmeasurably capitalizes on the take down of a woman...

— KATY PERRY (@katyperry) July 22, 2015
---
OCTOBER 2015: SWIFT IS STILL BEING QUESTIONED ABOUT THE INSPIRATION FOR "BAD BLOOD"
"I never said anything that would point a finger in the specific direction of one specific person, and I can sleep at night knowing that. I knew the song would be assigned to a person, and the easiest mark was someone who I didn't want to be labeled with this song," Taylor Swift told GQ in an interview.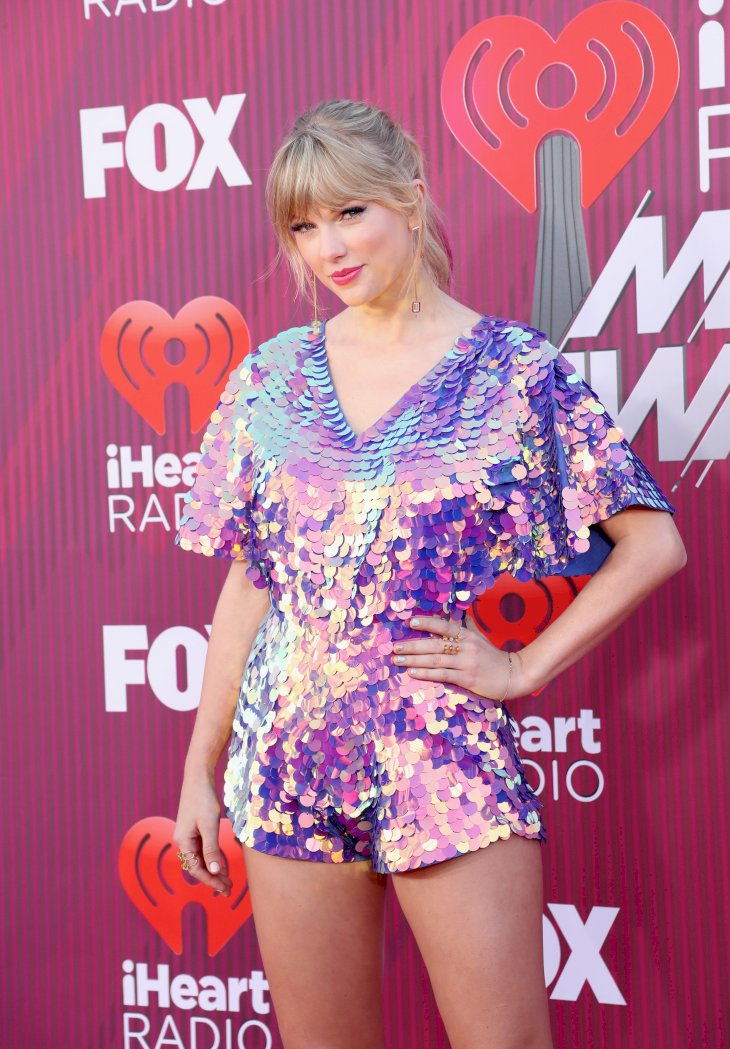 She continued that "[Bad Blood] was not a song about heartbreak. It was about the loss of friendship." She might have not named a person, however, by now everyone knows who she was talking about in the song. Even though 2015 was eventful for the feud between the singers, 2016 was coming with a force we didn't expect!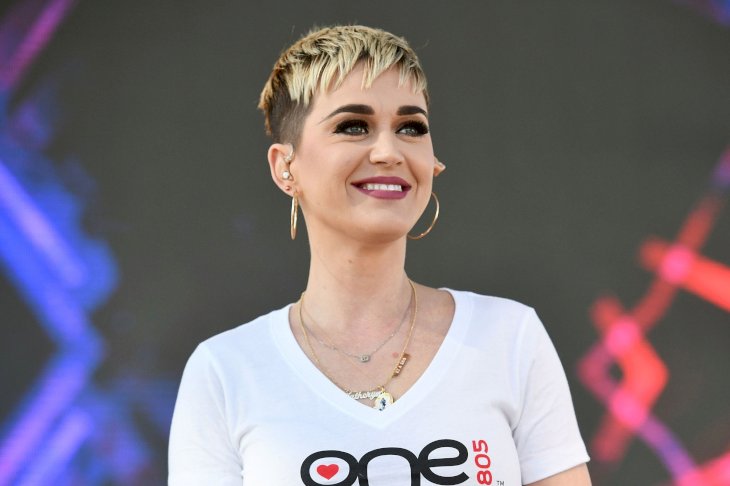 ---
FEBRUARY 2016: THE INVITATION TO AN AFTER-PARTY THAT CAME AS A PEACE OFFERING
Katy Perry is known for her insane parties, which are usually filled with A-listers. Her Grammy after-party in 2016 was no different, except that Taylor Swift was actually on the invitation list. Swift didn't attend the party, but many saw this as a peace offering. Were they right?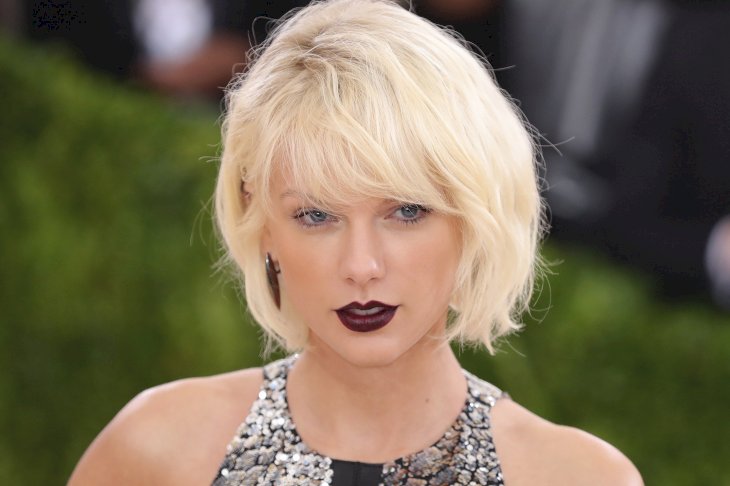 ---
MAY 2016: A HACKER WITH A SENSE OF HUMOR
Just one month after, Katy Perry tweeted something no one was expecting: she wrote "miss u, baby," to Taylor Swift. Shocking right? No. In fact, her account was hacked and the person responsible for it was just enjoying the roar from the fans' comments on this unexpected news.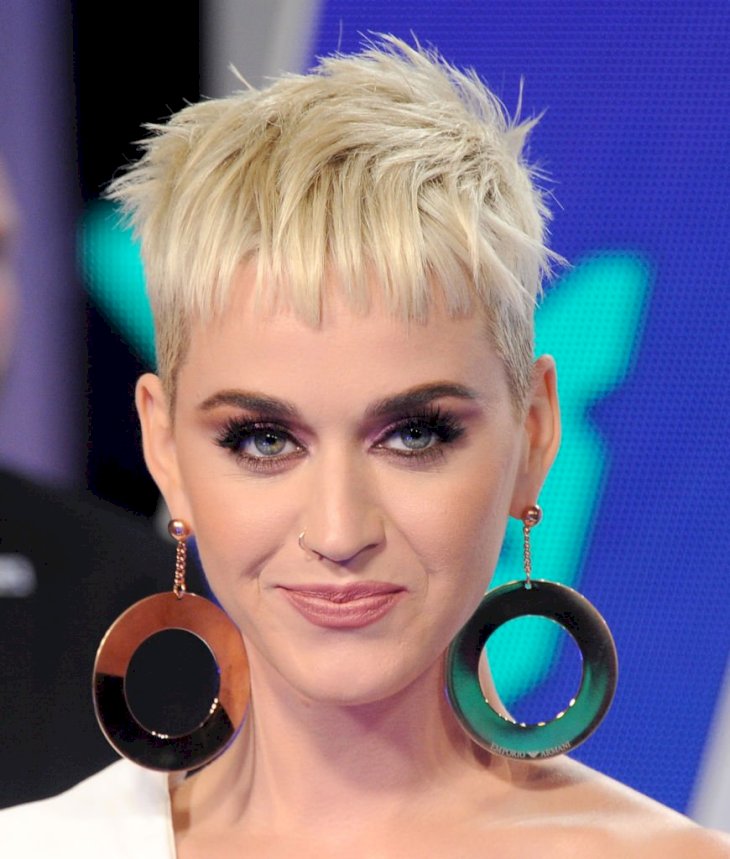 ---
JUNE 2016: KATY PERRY LAUNCHES A PERFUME
Now, we all know how celebrities tend to diversify their offer, and sometimes launch clothing lines or even cosmetics. When Katy Perry announced she would launch a perfume no one thought it was weird until she announced it was called "Mad Love" - just like the lyrics from Swift's "Bad Blood".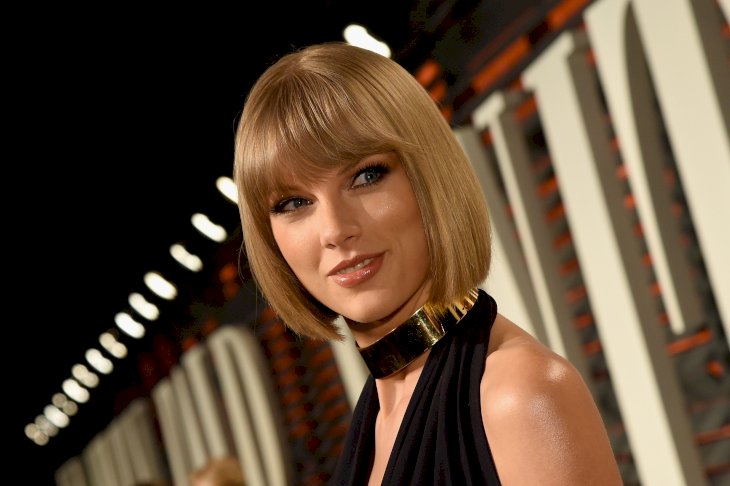 ---
JULY 2016: CALVIN HARRIS HAS ENTERED THE CHAT
Calvin Harris took to Twitter to share his feelings (as one does) about the drama revolving around the credit for Taylor's song "What You Came For". "I know you're off tour and you need someone new to try and bury like Katy ETC but I'm not that guy, sorry. I won't allow it," he wrote.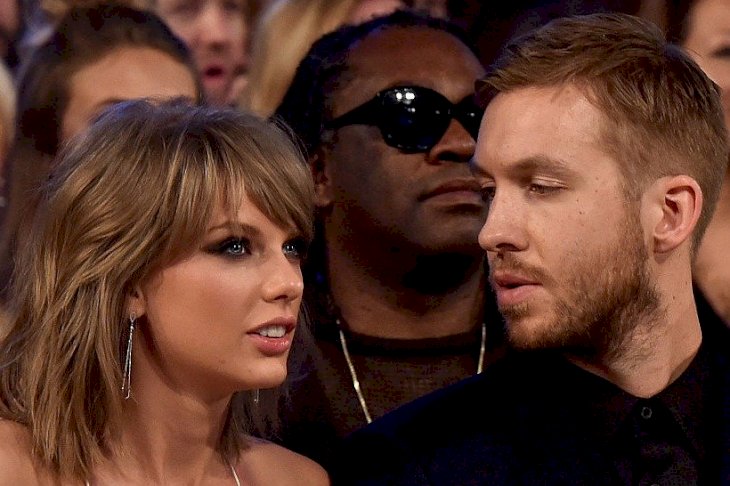 We might never know what he meant by "bury", but Katy Perry sure also wanted to have her say on the topic, retweeting "Time, the ultimate truth teller" from 2015 alongside a GIF. Isn't it funny how they all go to Twitter to share their feelings and expect people to just not understand their feuds?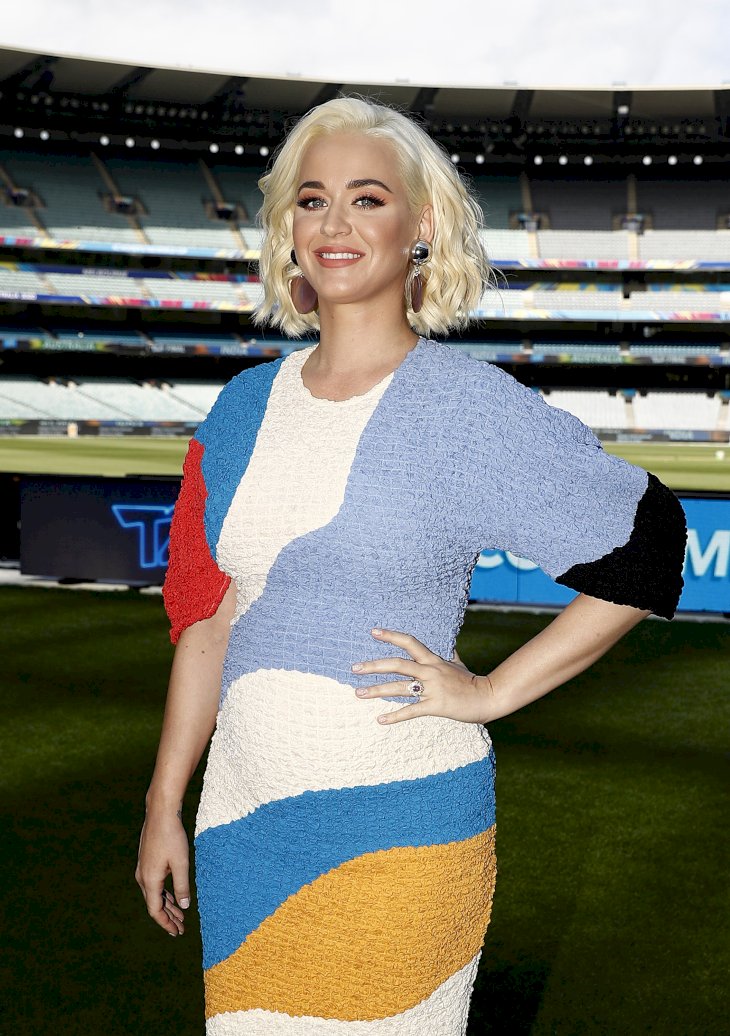 ---
SEPTEMBER 2016: ANOTHER TWEET, ANOTHER MYSTERY
Two months go by without any suspicious tweets or new songs with grievous topics until Katy Perry decides to break the silence with "if she says sorry, sure!". Now, we don't really need to be Sherlock Holmes to know who she is referring to, but let's go with it.
if she says sorry, sure!

— KATY PERRY (@katyperry) September 10, 2016
---
OCTOBER 2016: KANYE WEST HAS ENTERED THE CHAT 
Once upon a time, Kanye West and Taylor Swift had their own issues, and he chose to dedicate some lyrics of his song "Famous" to her. Long story short, the song uses a mean term to describe Swift, and Katy Perry shared a video of her dancing precisely at that moment while attending a Kanye concert.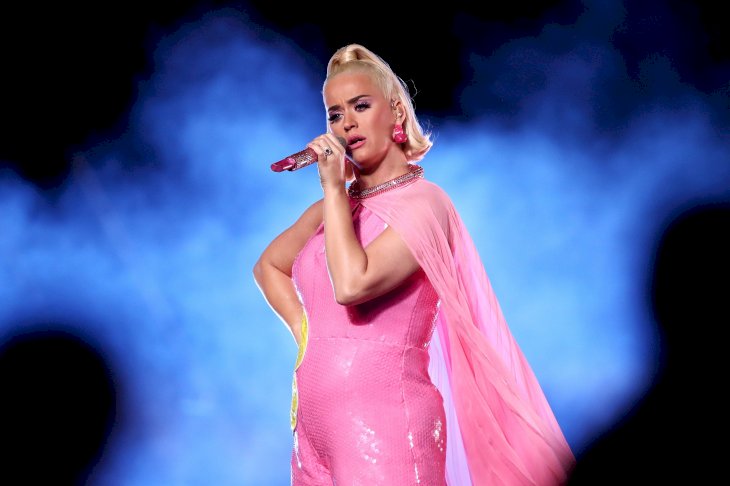 ---
MAY 2017: KATY PERRY SAYS SWISH SWISH 
Katy Perry released her new album "Witness", and in an interview with Entertainment Weekly, admitted that "There is no one thing that's calling out any one person." No one was expecting a response to "Bad Blood", until they heard Perry's song "Swish Swish", once again, not so subtle.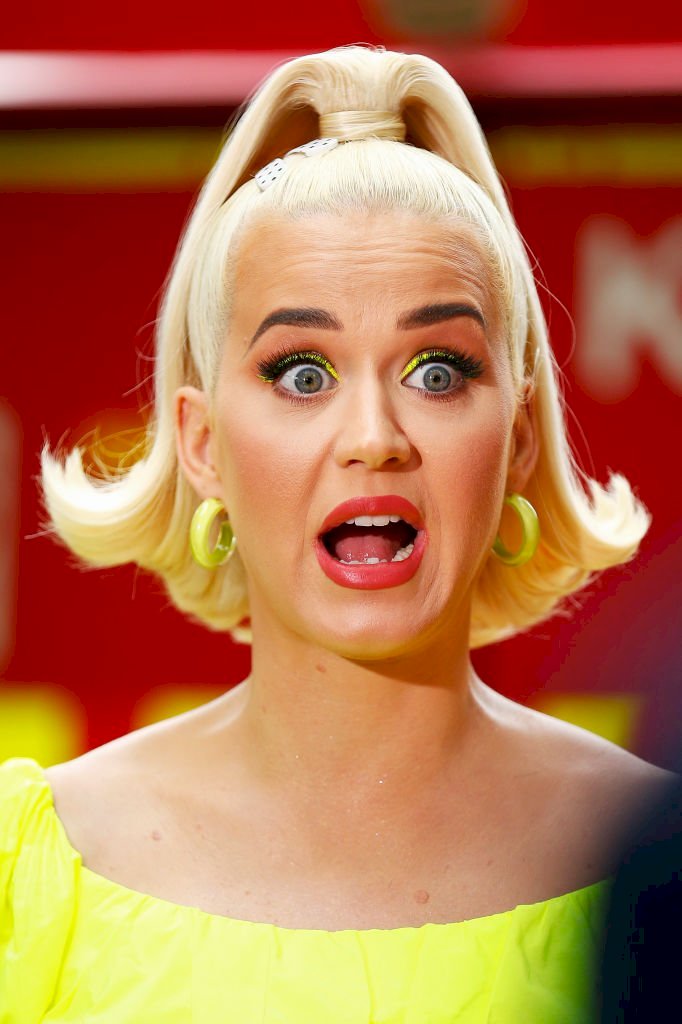 ---
MAY 2017: KATY PERRY GOES CARPOOLING
James Corden invited Perry for his Carpool Karaoke and she finally opened up about her feud with Taylor Swift. Get ready, because you are in for a ride (pun intended)! Perry began her confession saying "Honestly, [Swift] started it, and it's time for her to finish it. It's about backing dancers. It's so crazy."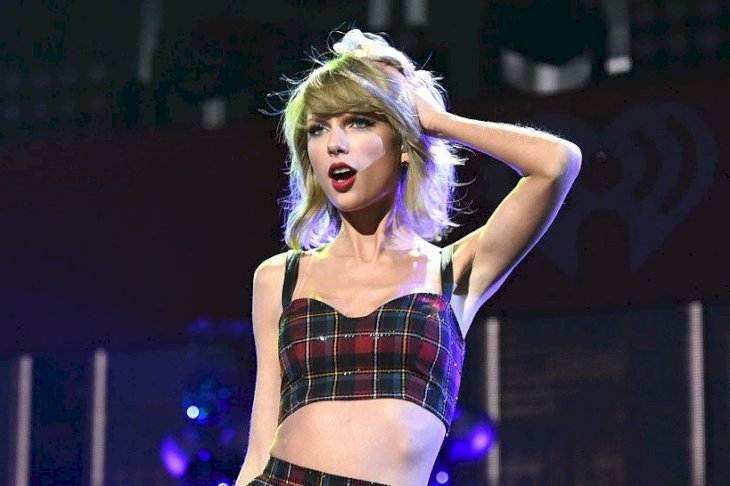 "There [are] three backing dancers that went on tour with her tour, and they asked me before they went on tour if they could go. I was like, 'Yeah, of course. I'm not on a record cycle. Get the work. She's great.'" However, this was not the end of it, as Perry wanted to ensure she would get her dancers back.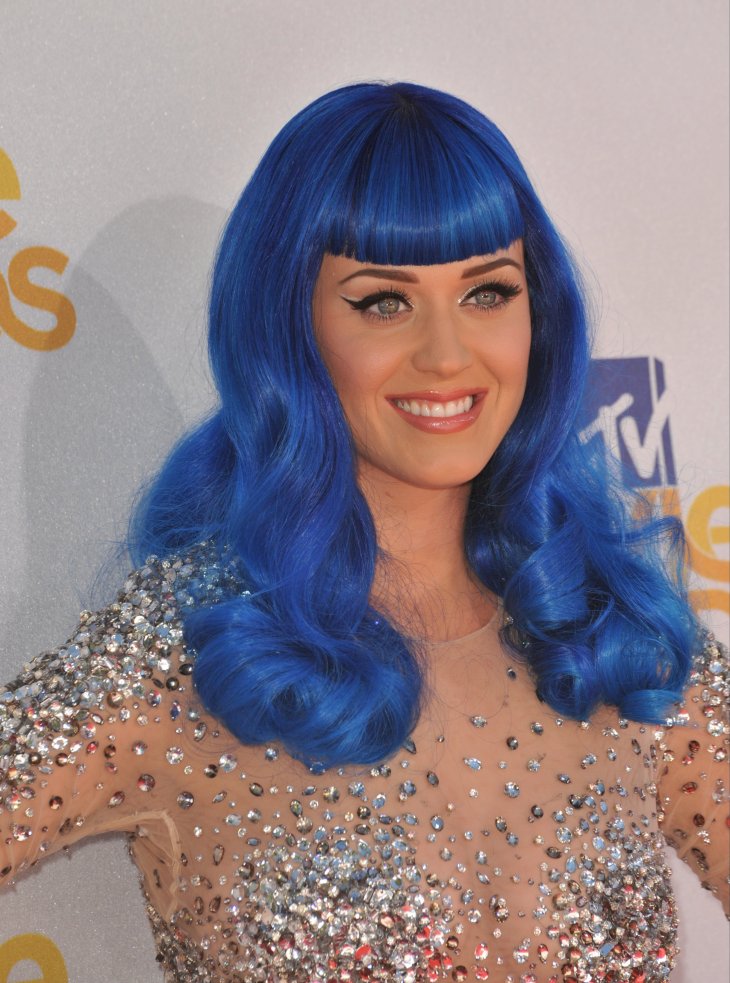 ---
STILL ON MAY 2017, STILL CARPOOLING
Perry continued "'But I will be on a record cycle, probably, in about a year, so be sure to put a 30-day contingency in your contract so you can get out if you wanna join me when I say I'm going back on.' So that year came up, and I texted all of them because I'm very close to them."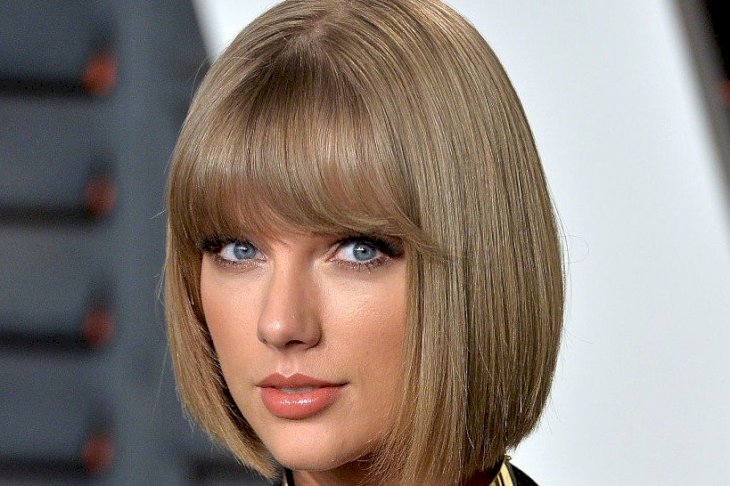 "I said, [...] 'I'm about to start. I want to put the word out there.' They said, 'Okay. We're gonna go talk to management about it.' They did, and they got fired. I tried to talk to [Swift] about it, and she wouldn't speak to me. [...] It was a full shutdown, and then she writes a song about me."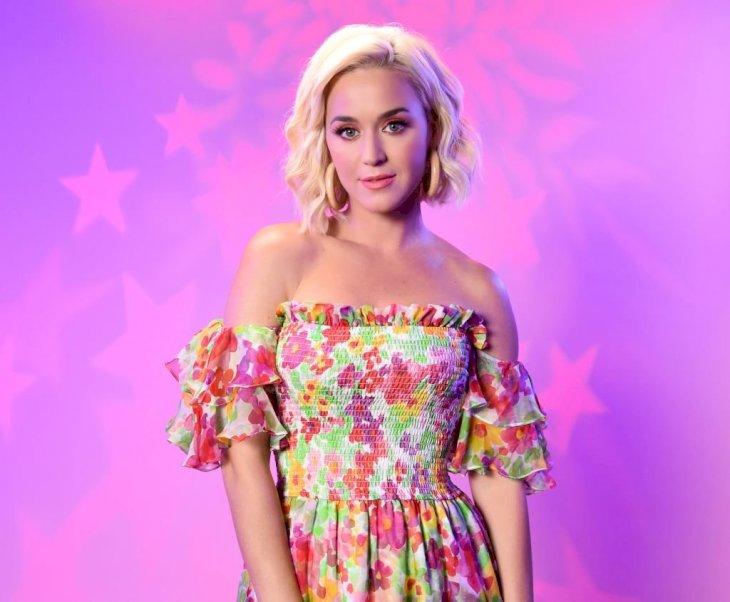 ---
JUNE 2017: KARY PERRY COMES BACK FOR MORE
Perry clearly had enough, and she started talking about Swift at any chance she got. When talking about "Bad Blood", Perry said "things irritate me. I wish that I could turn the other cheek every single time, but I'm also not a pushover, you know? Especially when someone tries to assassinate my character with little girls [her fans]."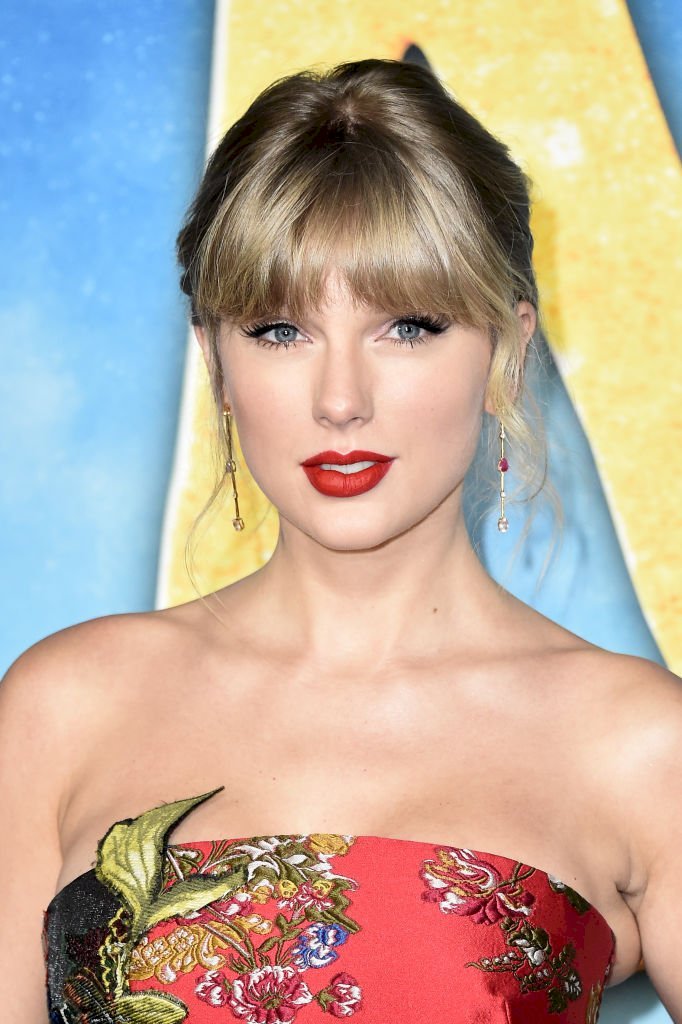 ---
JUNE 2017: TAYLOR SWIFT FIGHTS BACK
So far we have understood that this is a fight to see who is more involved. And Taylor Swift is not trying to lose the fight. On the day that Katy Perry launched her album "Witness", Swift released her entire catalog on Spotify. Was it just a coincidence?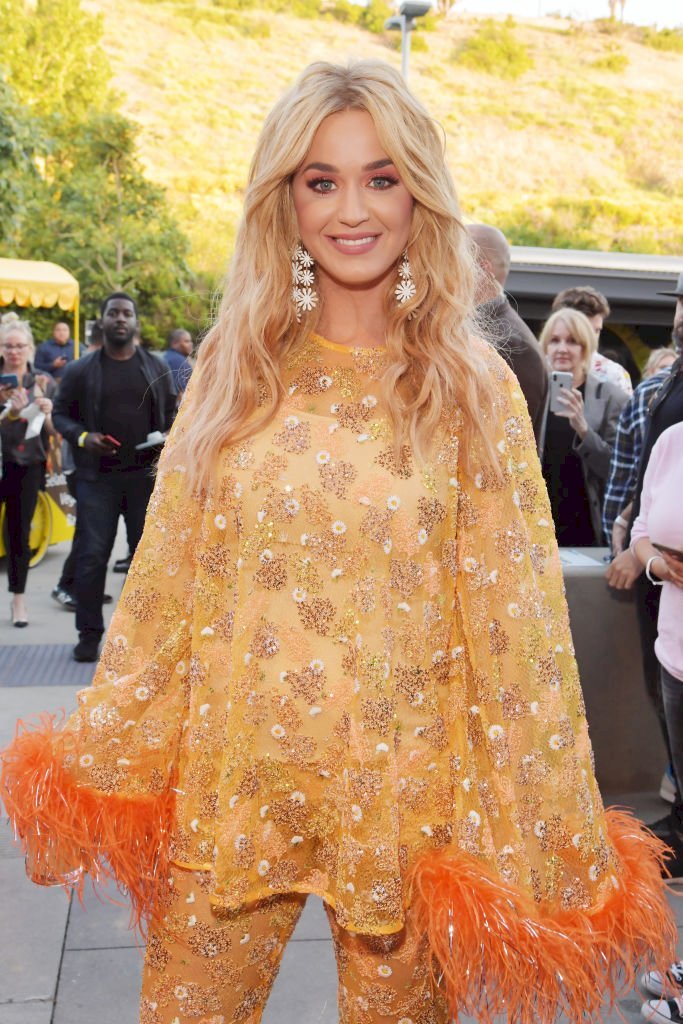 ---
JUNE 2017: YES, THIS IS AN EVENTFUL MONTH
Katy Perry apparently was finally ready to make peace with Taylor Swift. "I forgive her," she told Arianna Huffington on the Thrive Global Podcast, continuing "and I'm sorry for anything I ever did, and I hope the same from her." But was she really sorry about everything?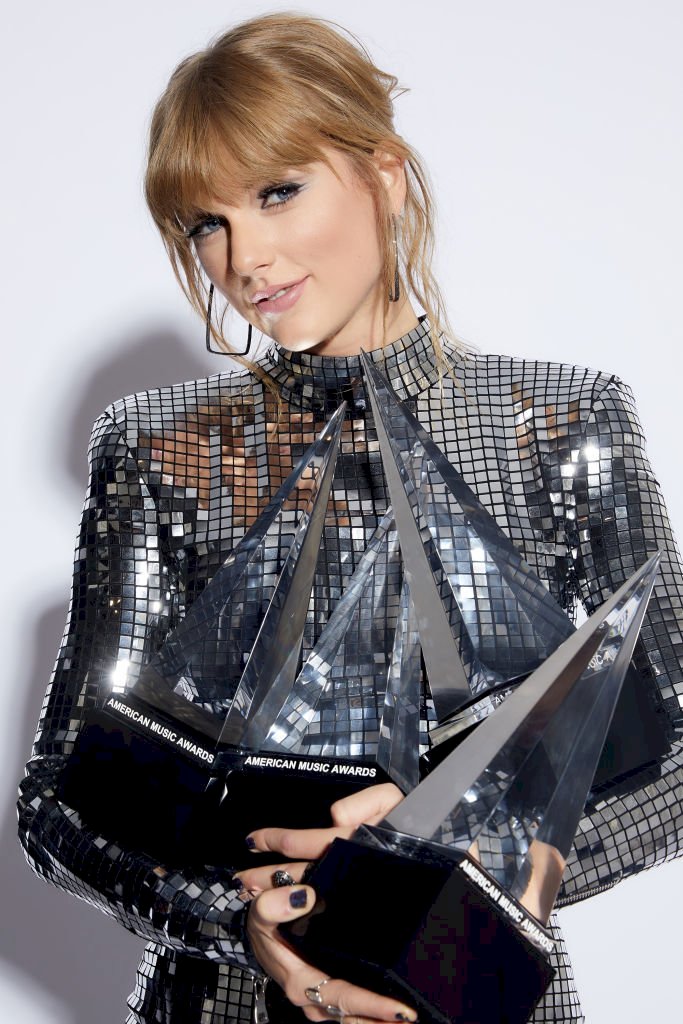 ---
AUGUST 2017: "SWISH SWISH" IS COMPARED TO "BAD BLOOD"
There were several fan-made theories about how the two videos were related. From having a "fight" between two teams, and the fact that Perry said the "Swish Swish" video was a "catastrophe", which was the name Swift gave herself in "Bad Blood", the fans let their imagination run free to make a solid case about this.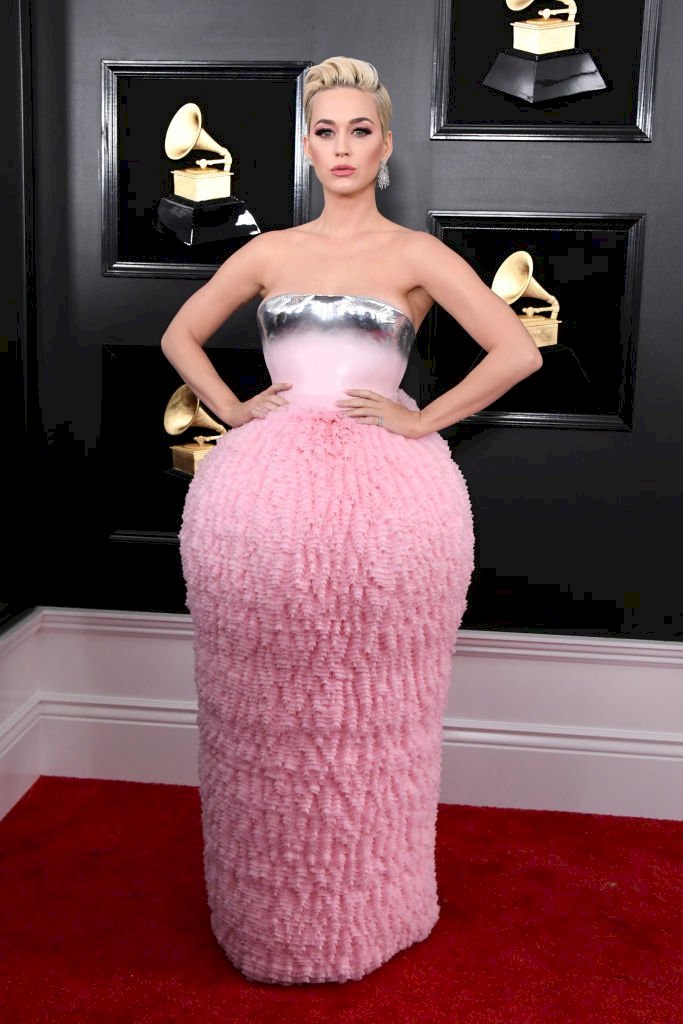 ---
AUGUST 2017: KATY PERRY IS OVER AND DONE
During an interview on The Morning Mash Up, Katy Perry shared her feelings about wanting this whole thing to be over. "Listen, I'd love for the beef to end. I'd love to take it off the barbecue," she commented. However, after so many years, will it ever be over?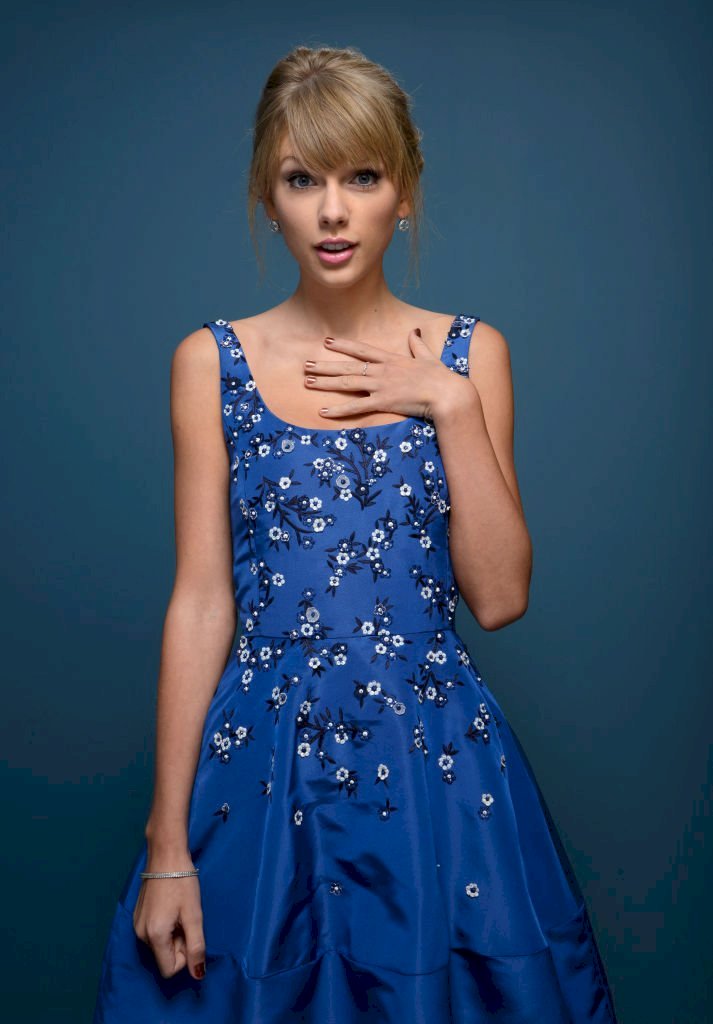 ---
MAY 2018: WE CAN FINALLY SEE THE LIGHT AT THE END OF THE TUNNEL
Olive branches are the universal symbols of peace, and so Katy Perry made good use of one. On May 8th, 2018, Taylor Swift shared an Instagram story saying "So I just got to my dressing room and found this actual olive branch. This means so much to me. Thank you, Katy" and a pink heart emoji. Is the feud over?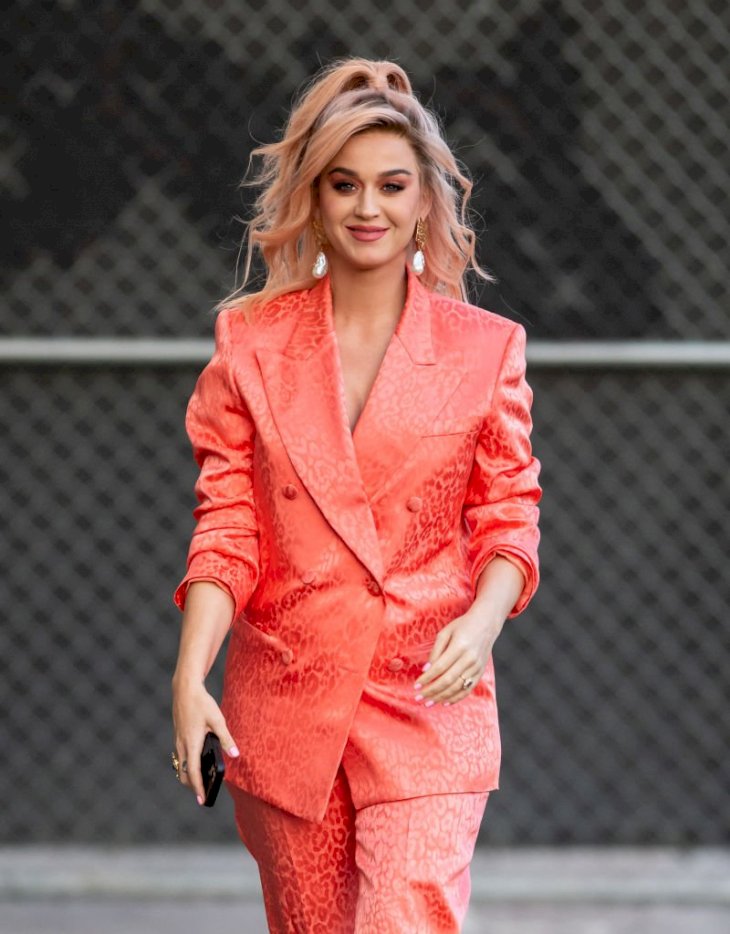 ---
JUNE 2019: ONE YEAR LATER, SWIFT RETURNS THE GESTURE
Perry posted a picture of homemade cookies Taylor Swift made her on her Instagram, with the caption "Feels Good". Swift frosted the cookies with "Peace at Last", so, does this mean that it is actually over? Are we now free of drama between the two?
---
JUNE 2019: PEACE WAS MADE, AND NOW THERE ARE HAMBURGERS
Taylor Swift's video for her single "You Need To Calm Down" was the final proof we needed to know they were friends again. Dressed as a hamburger and fries, Perry and Swift hug during the video, and later posted pictures on social media with the captions "A happy meal" and "This meal is BEEF-free."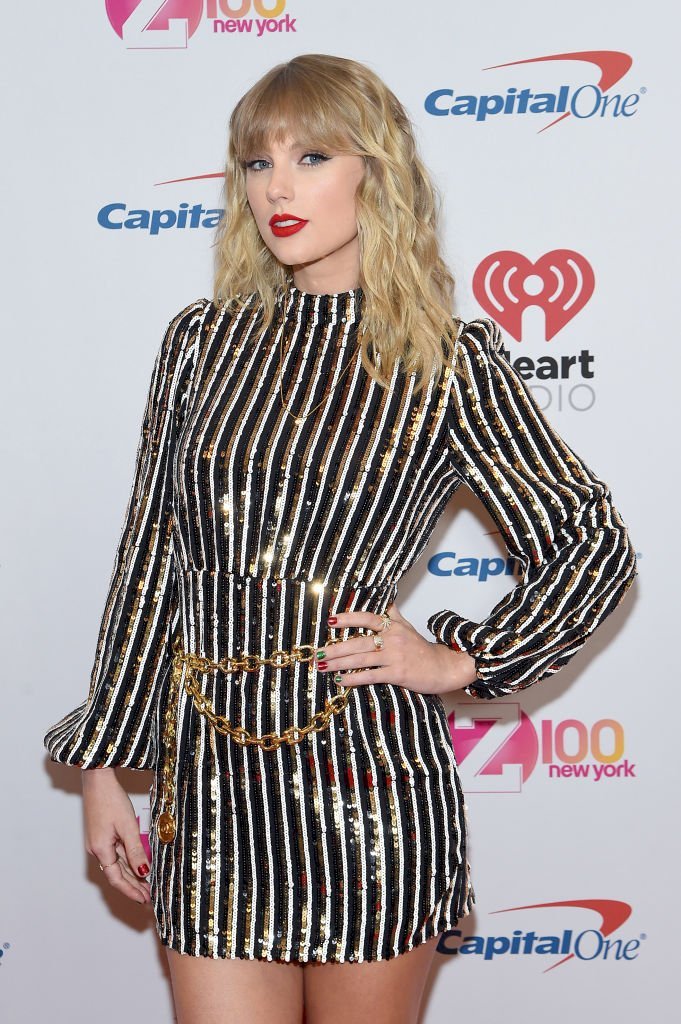 ---
SEPTEMBER 2020: EIGHT YEARS LATER, FRIENDSHIP & LOVE AT LAST
After six years of the feud, and two years of peace, Katy Perry and Taylor Swift have become a symbol of redemption and forgiveness. Perry, who recently gave birth to her first child Daisy Bloom, shared a picture on social media of an adorable gift that Swift sent her.
Swift gifted baby Daisy with a hand-embroidered satin blanket, which said "Baby Bloom" on the front, alongside an orange flower. "Miss 🌼🕊 adores her hand-embroidered blankie from miss @taylorswift hope it's one she drags around for years till it becomes an unrecognizable shred that she keeps in her pocket as a teenager 🥺♥️," Perry shared on Instagram.
Finally, the feud is clearly over, and we can't wait to see what the next years will bring us. Perhaps lovely videos of Perry's and Swift's children playing together, and the singers making a collaboration about their once-again-found friendship. What do you think about this story? Let us know in the comments and make sure to share it with your friends!