From Meghan Markle To Princess Diana, See Rare Photos Of Royals Wearing Jeans
Your idea of a princess might involve glass slippers and ball gowns but royal fashion is about so much more! Sometimes these nobles put aside the jewels and embrace casual denim, and they certainly manage to make it look good! Let's explore the rare photos of royals who are brave enough to trade in their fancy wear for jeans!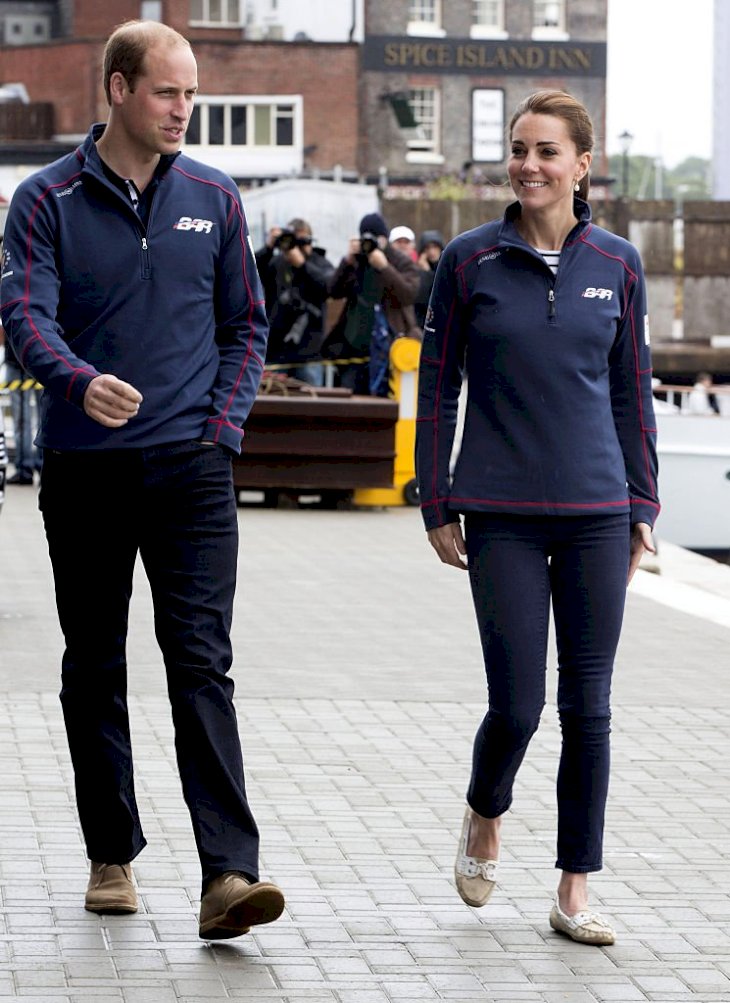 ---
ROYAL OUTFIT RULES
Being a part of the small percentage of royals around the world might have its perks but there are thousands of rules to abide by. One such royal rule involves, you guessed it, clothing protocols! From the length of skirts to no bear arms, there is a myriad of things to consider as a prince or princess.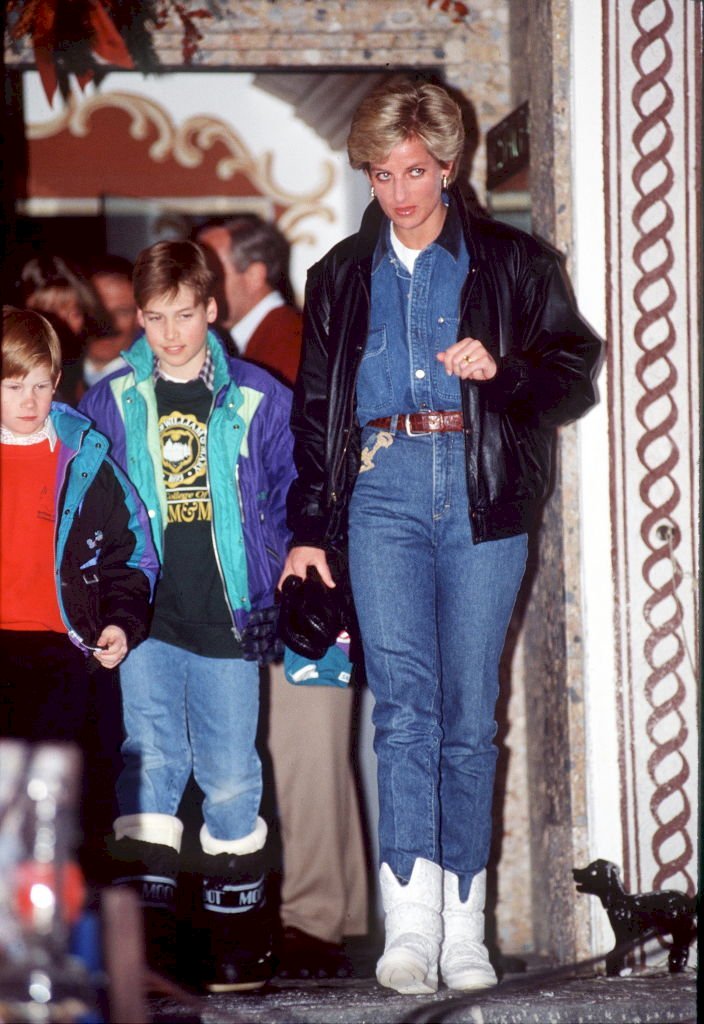 While royal families are slowing starting to relax in their formal ways, some things may never change. Lucky for them, they are at least allowed to wear jeans! While rocking a denim pant might be acceptable, it is not always approved by the array of royal commentators and fans worldwide.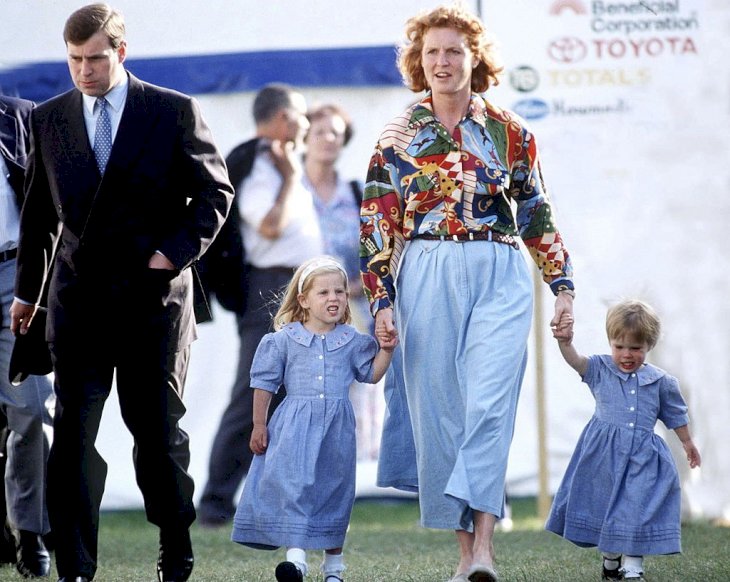 ---
MUST THEY FOLLOW A WARDROBE PROTOCOL?
When we see the way royals have been showing off their fashion in denim, it's clear why this item is not taboo. They make it look so professional! From preppy casual days to strolls in town, they never let us down. Let's be clear, royals think about their every move so even when seen outside with denim, its all been carefully planned and agreed upon beforehand!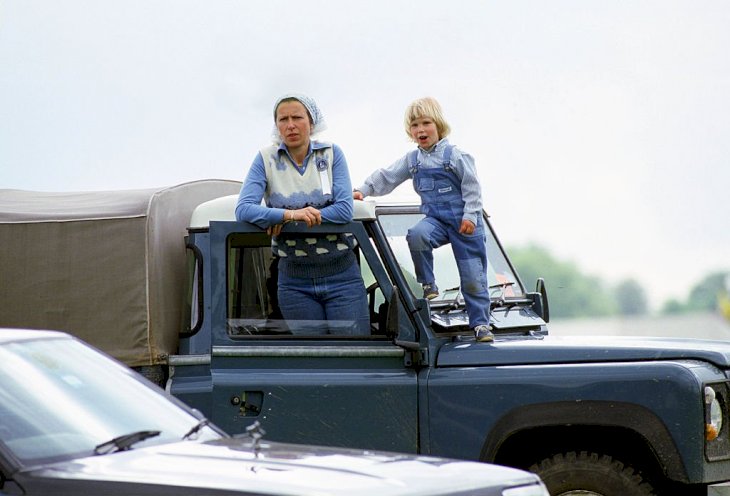 ---
PRINCESS DIANA: STROLLS AT A POLO MATCH IN 1988 
The people's princess, Princess Diana was always known for her risky fashion moves. She never followed many of the rules and this is probably why she didn't think twice about wearing jeans. She loved to sport the casual look when strolling at polo matches, showing the world a relaxed version of the Princess of Wales. And of course, her son matches his mother!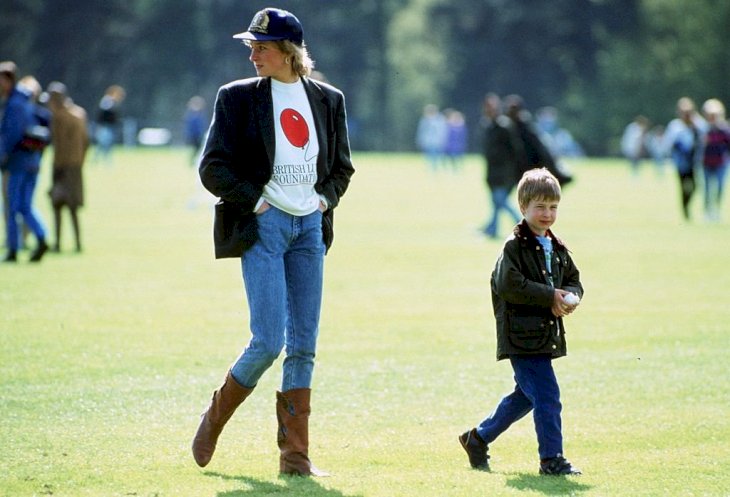 ---
PRINCE PHILIP: DOES DENIM AT A ROYAL DANCE IN OTTAWA IN 1951
The Queen of England may never be seen in jeans but that doesn't mean her other half, Prince Philip followed the same ways. He was seen doing a lovely folksy square dance while in Ottawa during their royal Canadian tour in 1951. It was a great day for the couple who seemed both relaxed and fun-loving!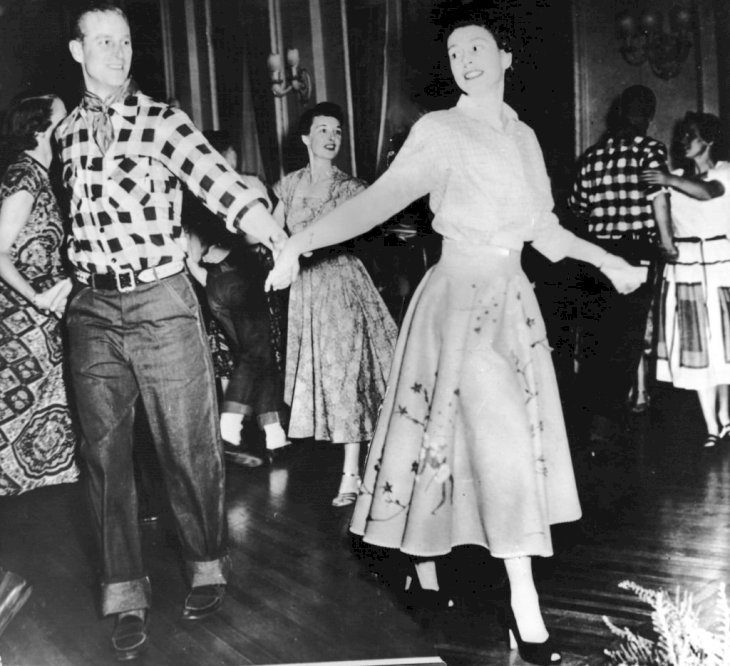 ---
WILL AND KATE: GO TO COWBOY CAMP IN 2011
William and Kate might go down in history as one of the most beloved royal couples. This is mainly because of their balanced lifestyle and relatable disposition. For example, they went full cowboy, from jeans to hats back in 2011 when they paid a visit to Calgary, Canada. It seems Canada brings out the denim in everybody!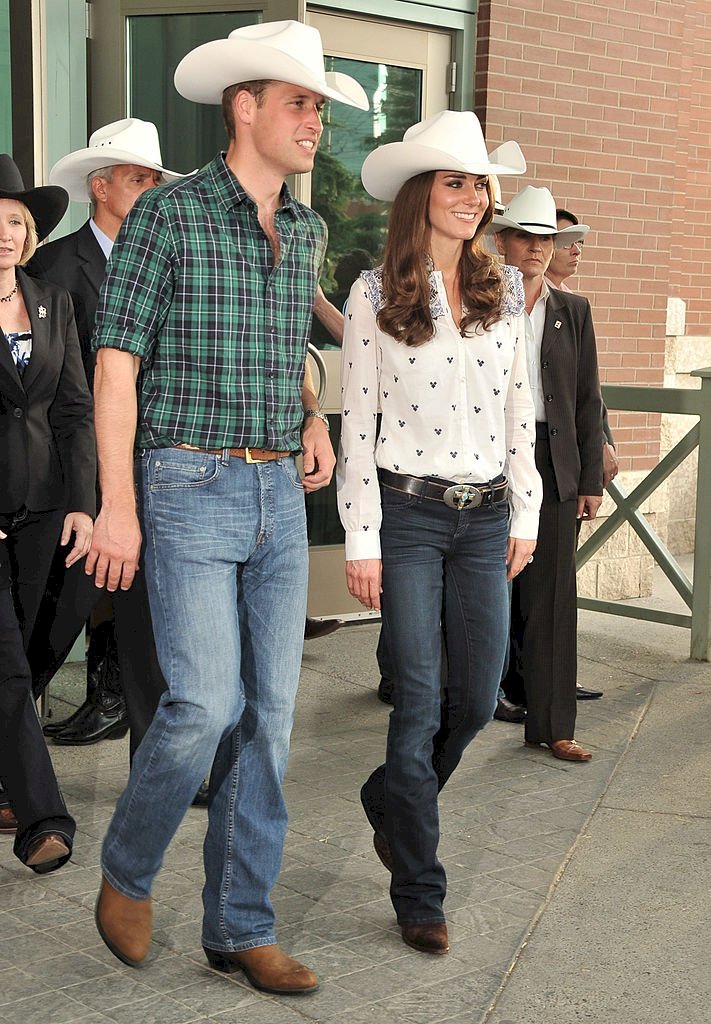 The happy couple, William and Kate, also sported matching dark jeans to get their hands dirty as they explored Newborough Beach's wildlife habitats with Menai Bridge Scouts. They certainly look like two peas in a pod as they walk side by side! Talk about #couplegoals for sure. 
---
CATHERINE, THE DUCHESS OF CAMBRIDGE: SHOWS OFF HER STYLE IN 2013
Kate has been a fashion front runner since she stepped into her role as a royal years ago. We can't help but stand in amazement every time she is photographed. Whether she is tucking her jeans into wellies at the Great Tower Scout camp in Cumbria or if she is in a ballgown, she is always effortlessly beguiling.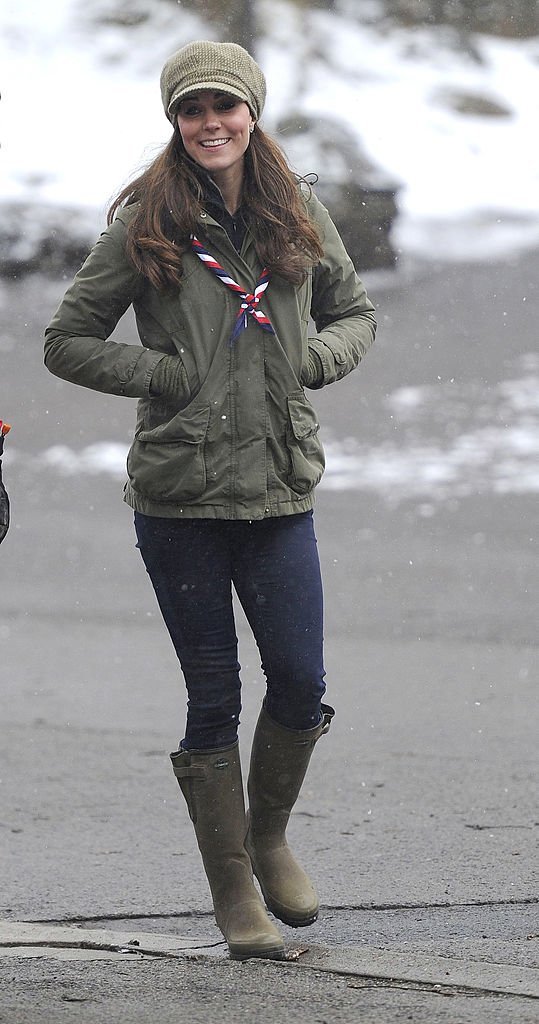 ---
PRINCESS CHARLENE: QUEEN OF THE DARK JEANS IN 2019 
The lovely Princess Charlene of Monaco has always been fashion-forward. Not only does she know how to wear formal wear but when its casual day, she does amazingly. Below she donned an edgy outfit at the 24 Hours of Le Mans race in June 2019 in Le Mans, France.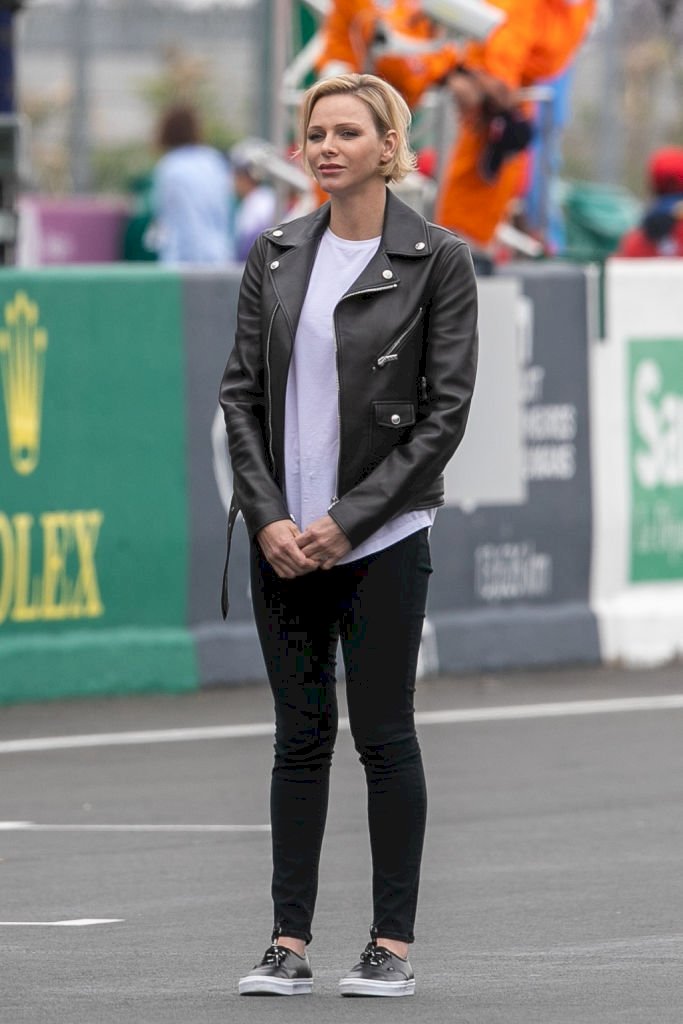 ---
PRINCESS ALEXANDRA: PLAYS TENNIS IN HIGH-WAISTED JEANS IN 1954
Queen Elizabeth's cousin Princess Alexandra might not be as well known as a few of the other royals but she does know how to make denim look great! Back in 1954, while playing tennis at Coppins, her family's estate in Buckinghamshire, she sported an adorable high-waisted pair of jeans with cuffed hems.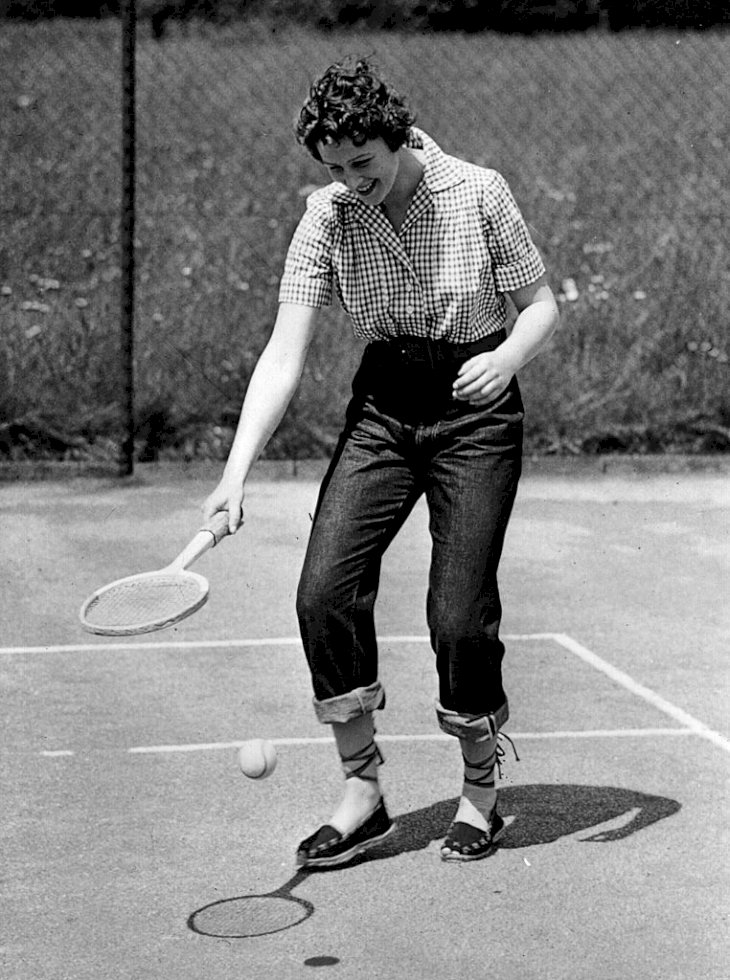 Princess Alexandra of Kent made some of her family members upset when these photographs of her wearing jeans came to light. Back in the fifties, it was not as acceptable as it is nowadays. It seemed strange for a woman to be wearing pants but oh boy, how times have changed since then! 
---
CAMILLA, THE DUCHESS OF CORNWALL: RELAXES IN HER BACKYARD IN 2017
Camilla, the Duchess of Cornwall has been in the news for most of her life. Half of the stories are related to her great fashion sense. The charming Duchess knows just what suits her and for her 70th birthday, she donned jeans. Thes images were then shared with the public to show off her more relaxed side.
The lovely photographs, taken in her backyard, were a welcomed snapshot into life behind the curtains of glamour and tiaras.  Fans far and wide were certain to comment on her look, calling it, relatable, down-to-earth, and comfortable. We have to agree with them! 
---
SOPHIE, COUNTESS OF WESSEX: HORSING AROUND IN DARK JEANS 
If there is one event that always allows royals to let loose a little, it has to be horse shows and polo matches. Here, royals like  Sophie Countess of Wessex and her daughter Lady Louise are never afraid to rock their casual attire with pride. We love this snap of them, donning dark jeans perfectly!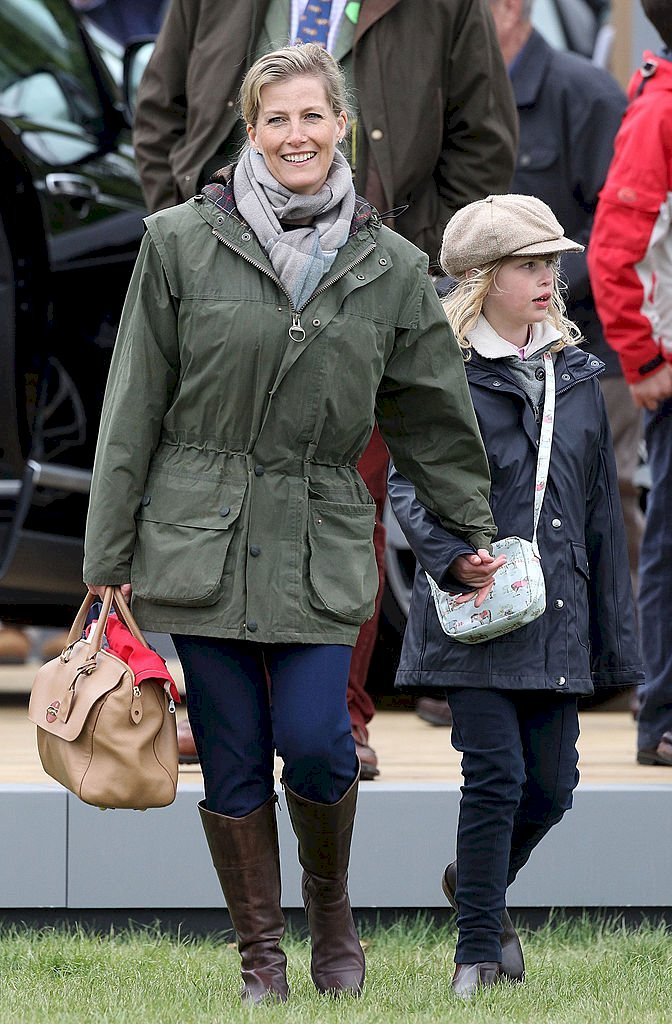 Sophie also recently sported a denim jean despite being back at work. That's right, in 2020, "work" has had to take on a new meaning for royals. The countess was donning dark blue denim jeans and a navy striped sweater to join her husband, the Earl the Wessex, on June 11 to do some much-needed charity work. 
Their Royal Highnesses The Earl and Countess of Wessex visited Frimley Park yesterday to deliver meals made for NHS staff by the generous volunteers at @LiRFC as part of their #PoweringtheNHS initiative. Thank you for the visit @RoyalFamily!
Read more: https://t.co/bGb9T63gtX pic.twitter.com/4aAROsxria

— Frimley Health NHS Foundation Trust (@FrimleyHealth) June 12, 2020
---
SARAH FERGUSON: MATCHES WITH PRINCESS BEATRICE IN 1990
The lovely Sarah Ferguson is never shy to bring out her trusty denim pants. She has rubbed off on her daughter, Princess Beatrice as well. The pair were spotted rocking their casual looks in Windsor Great Park back in 1990. They certainly met the royal-denim standards.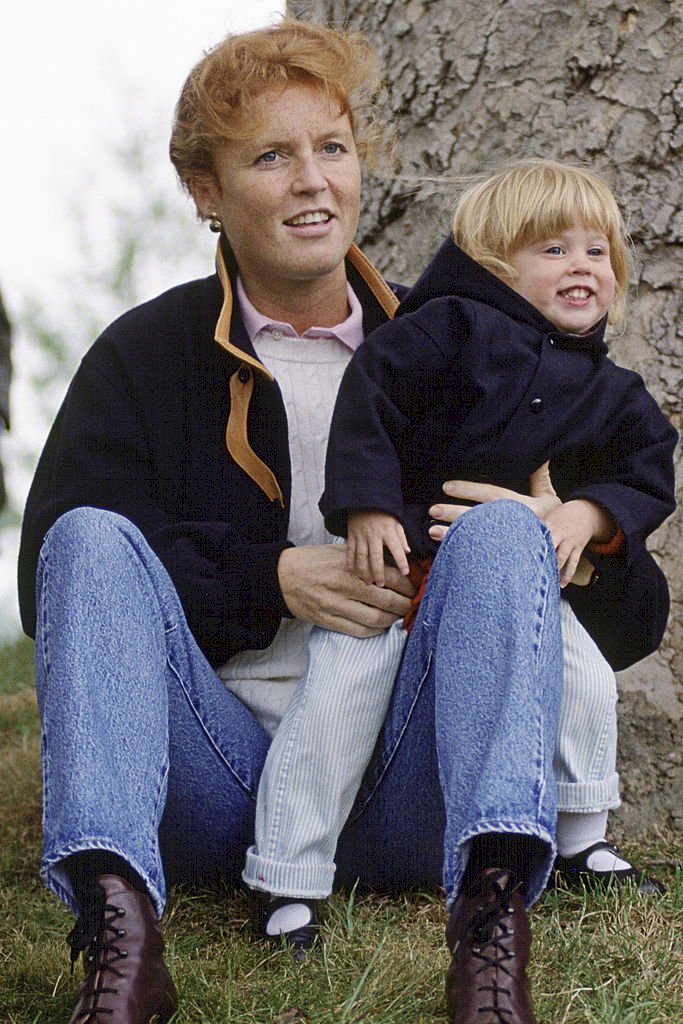 ---
PRINCESS BEATRICE: HER BACK IN THE DAY "JEAN-LOOK"
Before this princess said her "I Do's" this year in a lovely Secret Garden wedding, she was just like another normal girl. In 2010 she faded into obscurity with this jean ensemble, blending into the mall settings around her. This is certainly one-way royals don't draw attention to themselves!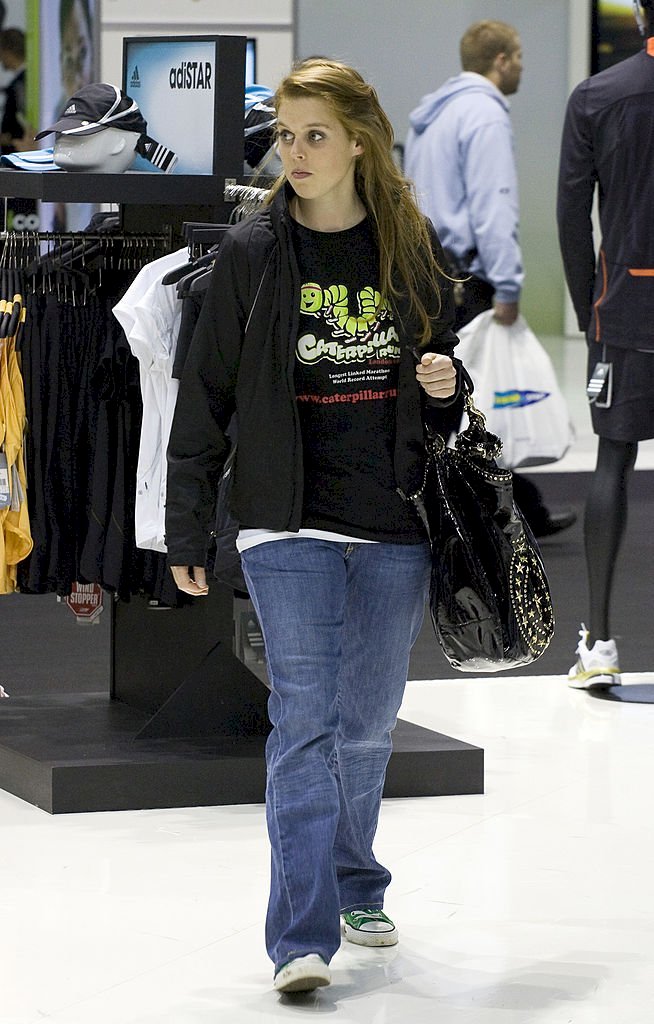 ---
PRINCESS ANNE: A LOVER OF THE DENIM JEAN 
Princess Anne has been one of the royals most spotted in jeans. Be it at a polo match or a picnic, this lady loves her denim! "Princess Royal", as she is called, and her children Zara and Peter Phillips look ever so cute as they enjoy the sun at the Windsor Horse Show in 1985.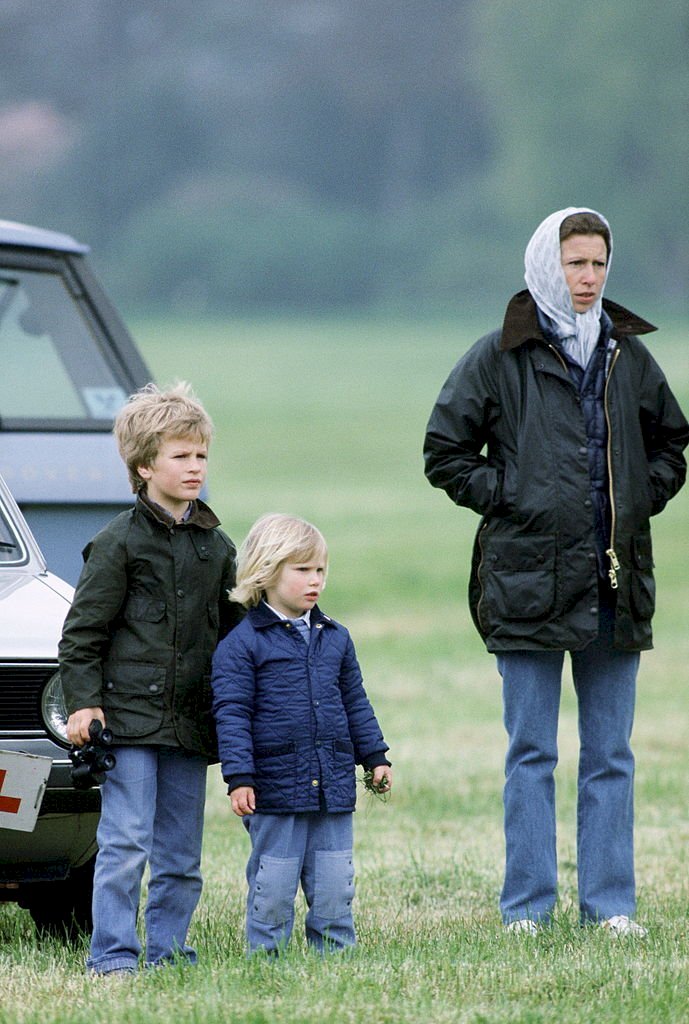 ---
PRINCE WILLIAM AND PRINCE HARRY: CASUALLY TOUR CANADA AS YOUNG BOYS 
We now know that Princess Diana loved jeans but she let this spill over into her kid's wardrobe as well. That's right, little princes William and Harry rocked the denim look like youngsters. Along with preppy sneakers, shirts, and jeans, they enjoyed some polo (of course) in Canada!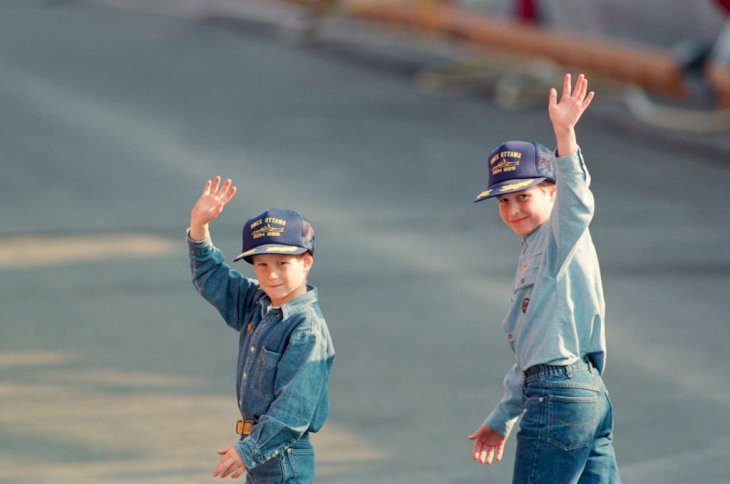 ---
PRINCE HARRY: ROCKING THE DENIM BACK IN HIS SINGLE DAYS 
Do you remember "The Old Acid Wash" trend? When jeans all donned that subtle washed-out look? Well, Prince Harry was a big fan of this trend! As a young Prince, Harry was often seen sporting this look and we wonder if Meghan is aware that her now-husband dressed like this in a previous life!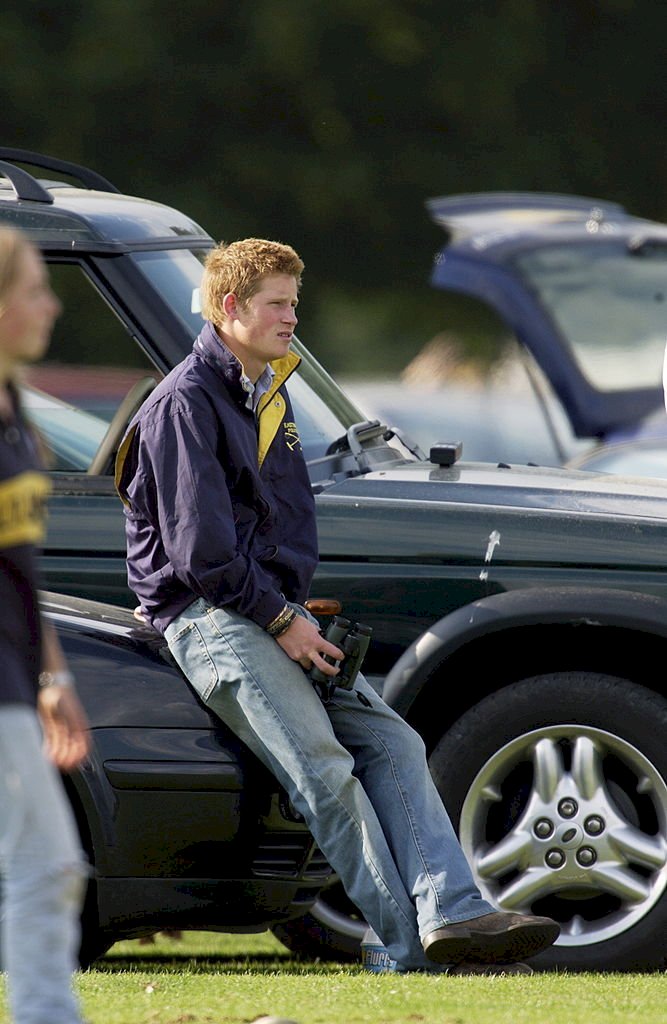 ---
MEGHAN MARKLE: THE PERFECT SHOW OF ROYAL DENIM 
Meghan has always been an unconventional royal ever since she joined the family and this has undoubtedly spilled over into her attire. The woman knows how to dress, that's for sure! In one of her first public hellos with Prince Harry, she chose a pair of distressed Mother Denim jeans, jeans which would probably make the Queen eyebrows raise!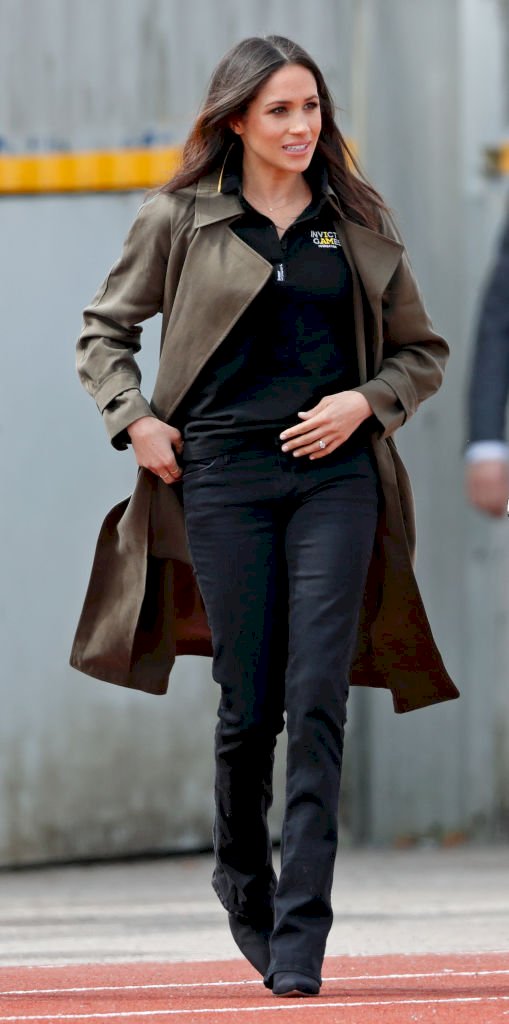 Before their wedding of the decade, they were again spotted on a visit to Cardiff. Here, Miss Meghan donned a lovely pair of jeans again. This time it was made by a local brand called the Hiut Denim Company. The company's founder explained, "The website went absolutely crazy. We have a backorder waiting list for three months. The effect has been remarkable."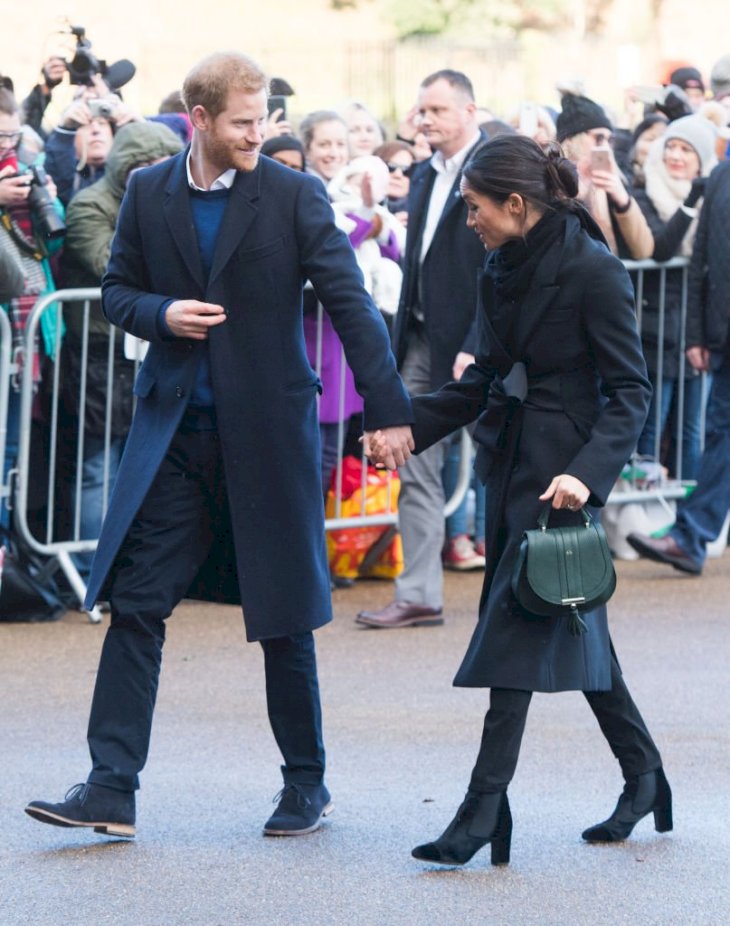 ---
MEGHAN DRESSES WITH A MESSAGE
Meghan has been very vocal about which messages she wants to portray. Thus, it's no surprise that sources know her clothes always come with a message. They shared, "When the duchess steps out in something as accessible as jeans, she's knowingly saying something to the public. She is advocating for an issue close to her heart: sustainable fashion."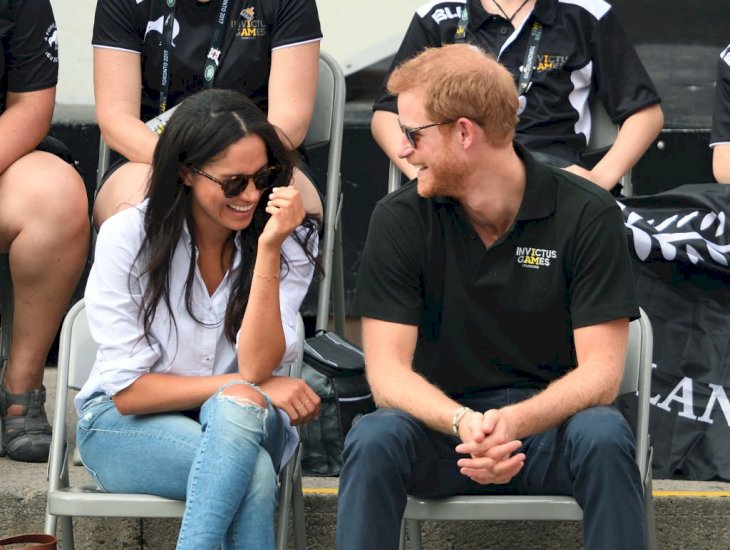 Seeing these royal family members rock their denim in amazing ways makes us want to rush out and buy a new pair as well! Which royal do you think wore the blue pant look best? Leave us your comments and be sure to click the share button, we can't wait to hear what you think!