Meet The My Best Friend's Wedding Cast 23 Years Later
It's been 23 years since Julianne Potter realized she was completely in love with her best friend Michael. Unfortunately, My Best Friend's Wedding didn't end up with the happily-ever-after we had anticipated.  But let's take a look at where the lives of the cast members have ended up after the release of one of the greatest rom-coms of our time.
---
1. DERMOT MULRONEY
Dermot played the object of Julianne's affections. While he was caught between two women in the film, he was in the middle of his longest relationship with the actress Catherine Keener. The couple got married in 1990 but after 17 years of marriage, they decided to split.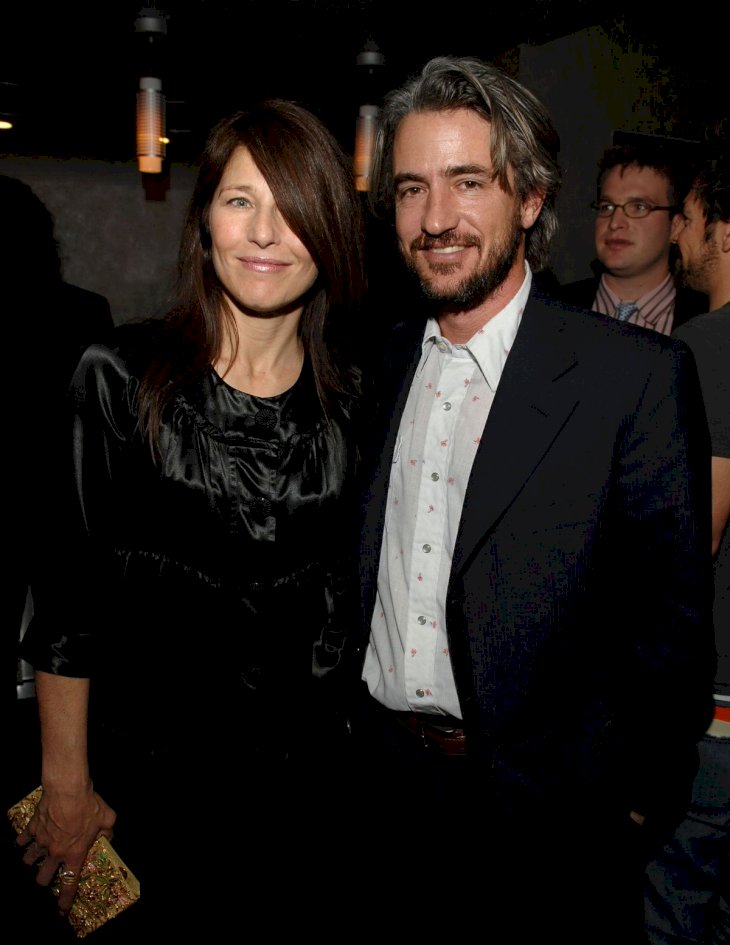 ---
The divorce cited 'irreconcilable differences' and even though they ended things, they have raised their son Clyde amicably. But, divorce didn't stop the handsome actor from finding new love. 1 year later, Mulroney married his second wife Italian producer Tharita Cesaroni.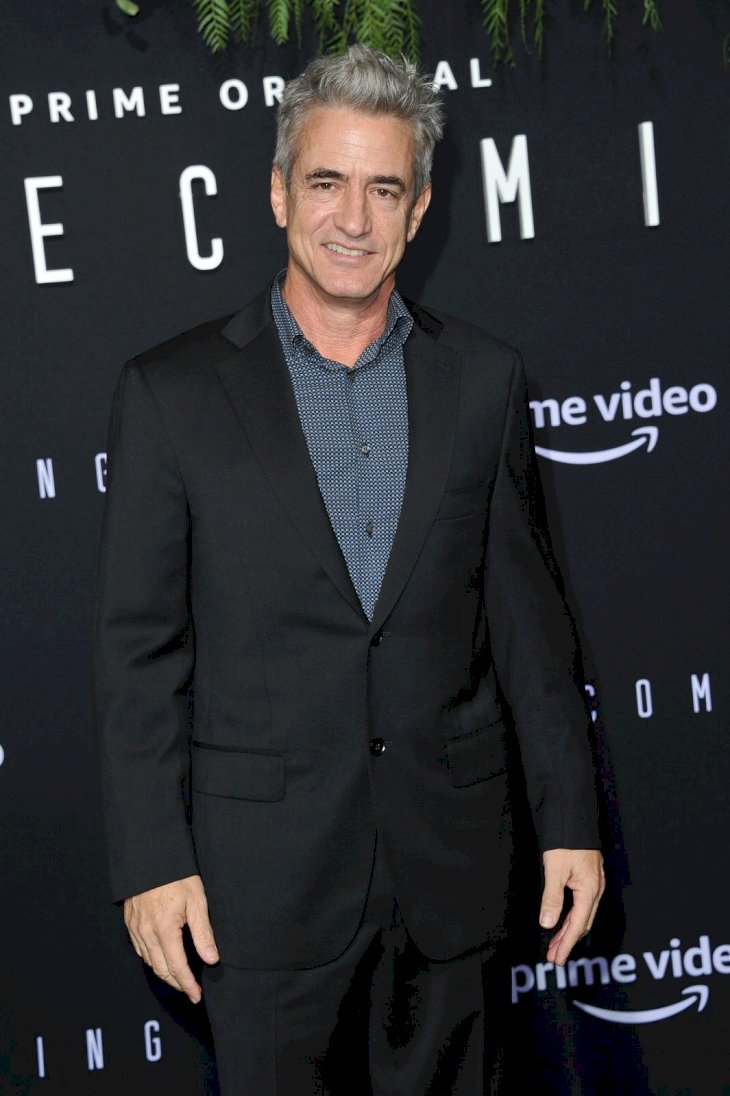 ---
She is 10 years his junior and he has admitted that the two have an incredible love story, however, he wasn't willing to share. The private couple has welcomed two children Mabel and Sally June. Not only is the character of Michael lucky in love but he is too! 
---
After the release of the hit film, Dermot went on to have a successful career. He's starred in big films such as The Grey, Insidious: Chapter 3. Of course, he's also a rom-com king because we all swoon when he's a romantic lead. Some of the favorites include The Wedding Date and The Family Stone.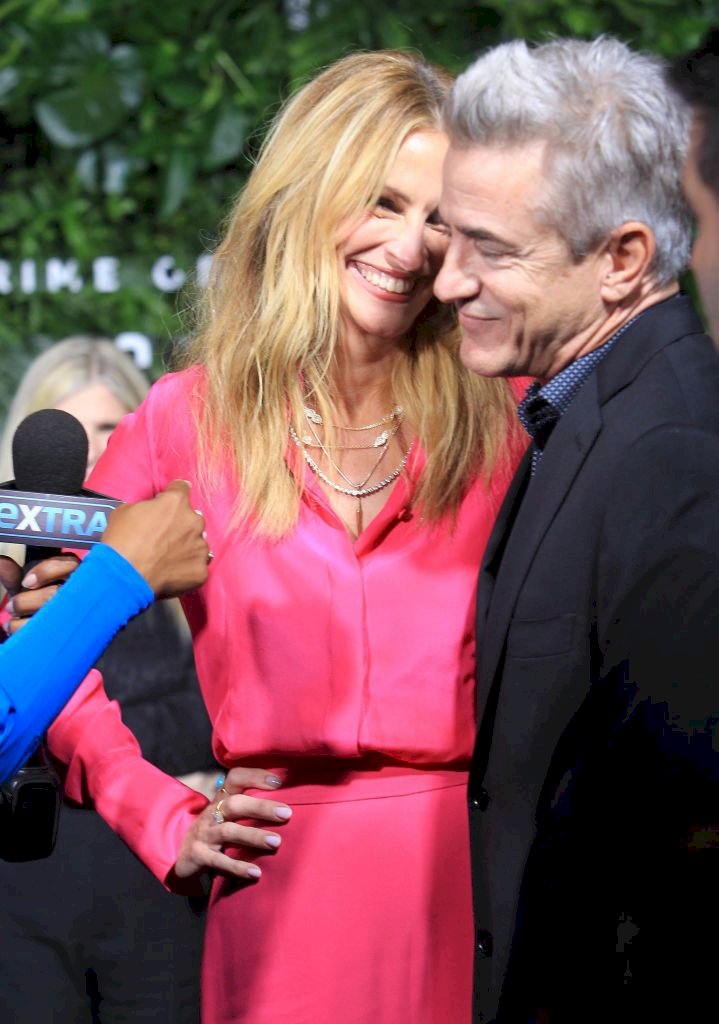 ---
2. CAMERON DIAZ 
Cameron played endearing Kimmy and we can never forget her iconic karaoke scene in the film. Just like in the movie, the blonde beauty found her prince charming but first she had to kiss a couple of frogs before she got to the right one. The star dated the actor Matt Dillon for 5 years however they broke up in 1998.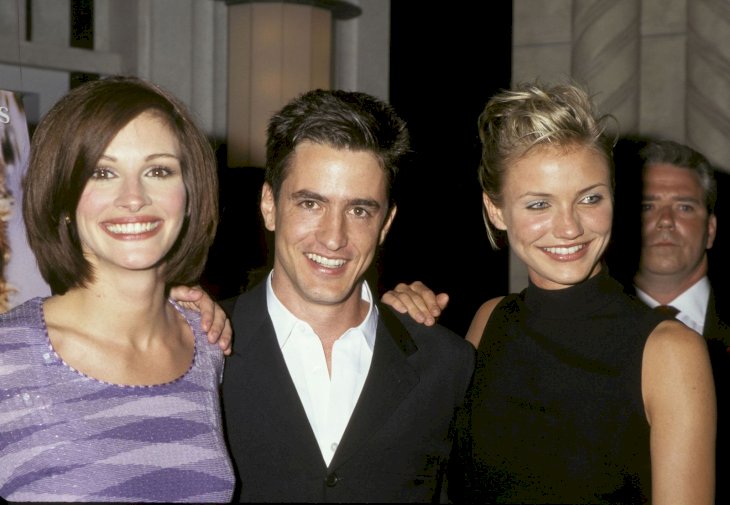 ---
Her appetite for musicians started in 1999 when she quietly began dating rocker and actor Jared Leto. After their breakup in 2003, Diaz began a highly publicized relationship with the pop sensation Justin Timberlake but their promising romance lasted 9 years.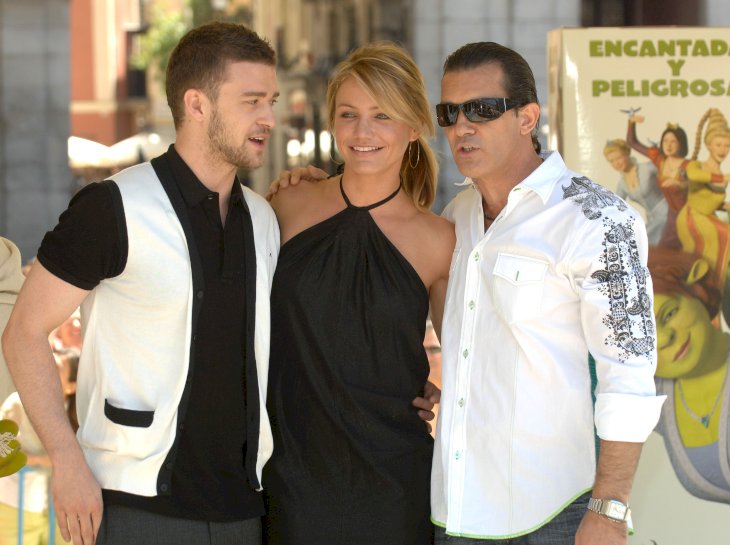 ---
After going from relationship to relationship, the actress decided to be single for a while and focus on herself. The alone time served some good and led her to her Good Charlotte rockstar husband Benji Madden. The star admitted that he's made her totally forget about her dating past.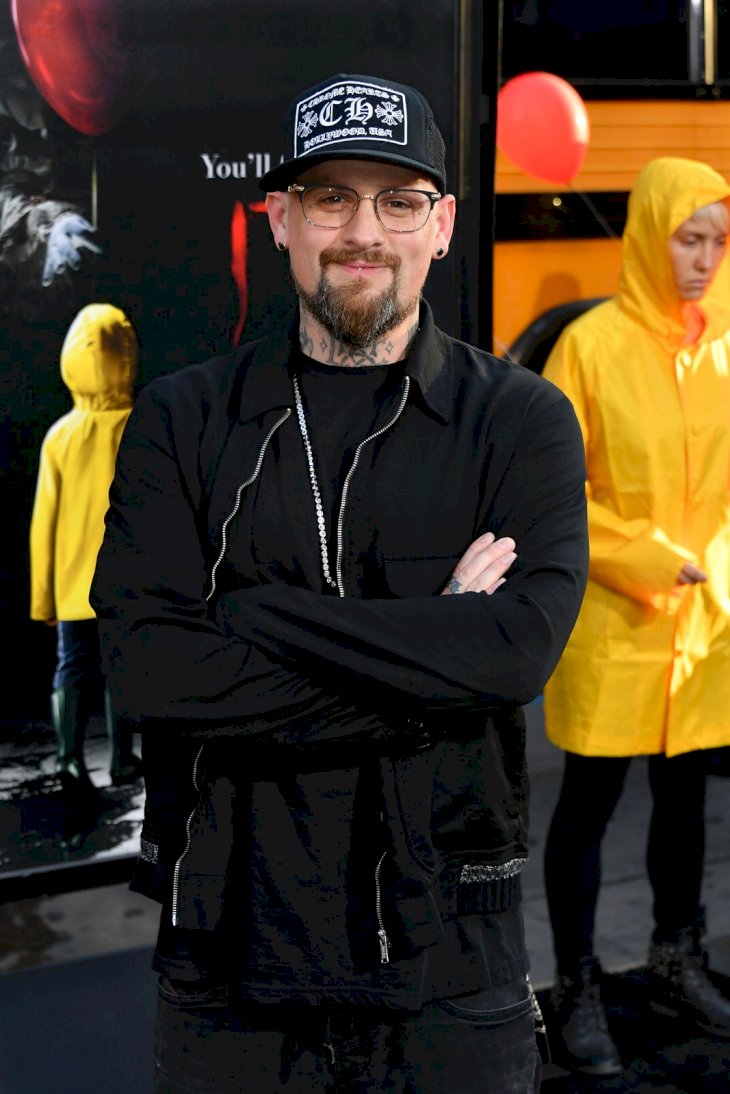 "You know, nothing matters now that I have my husband," she said. "Like, I don't even remember any of that. All of that is like, that's the thing, that's how I know he's my husband..."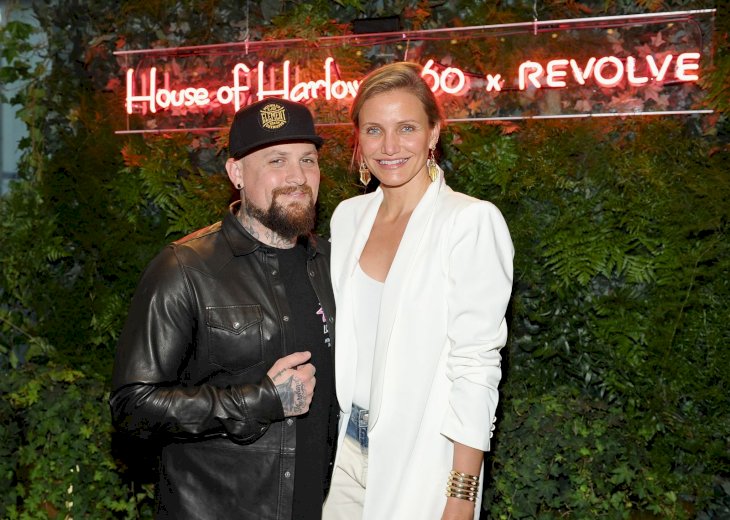 ---
My Best Friends Wedding was released during the rise of Cameron's career, since then she became one of Hollywood's most sought after actresses. She's starred in the Charlie's Angels film series, The Holiday and My Sister's Keeper to name a few. In 2018, the star revealed that she is retired from show business.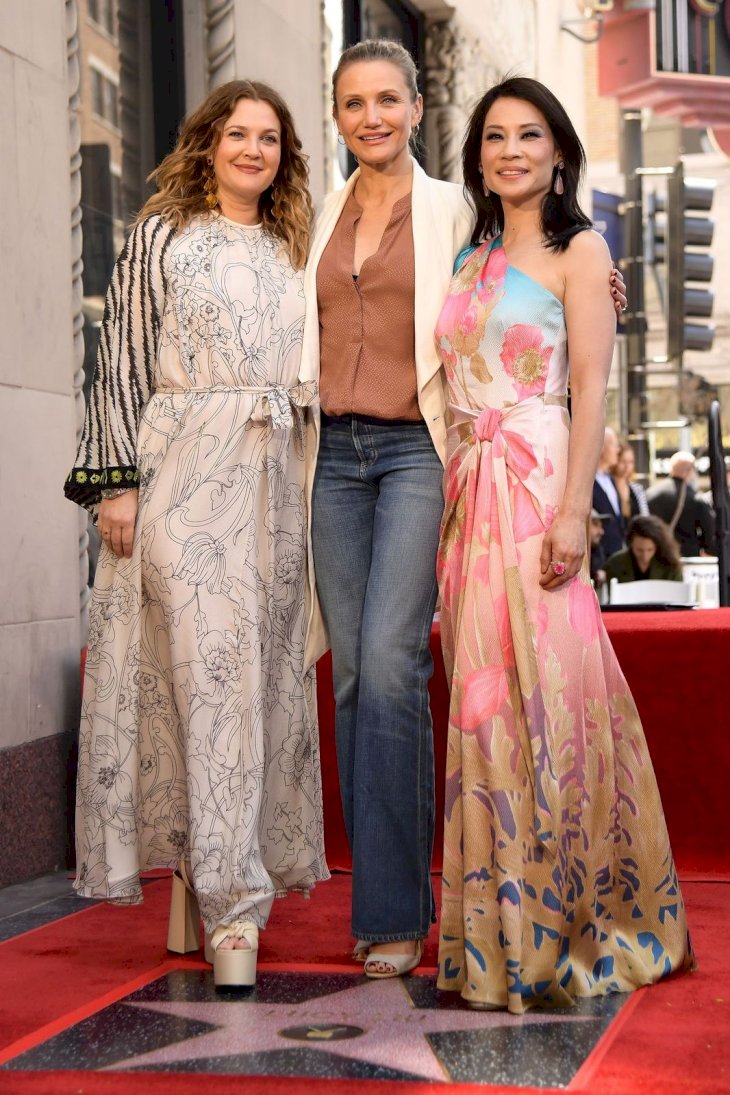 ---
Diaz has taken on a new role as a mommy because she and her husband became parents to a baby girl in January 2020."I'm so grateful and so happy and it's the best thing ever and I'm so lucky to do it with Benj and we're having the best time. I'm thrilled. I can't believe it," Cameron shared.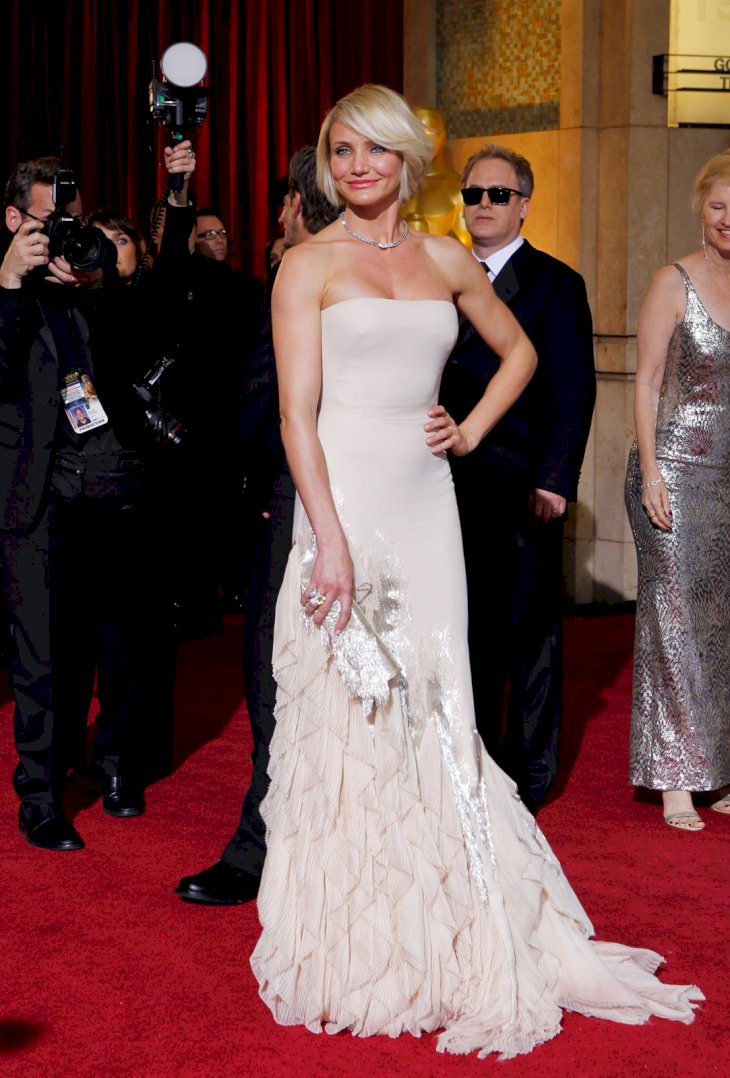 ---
3. CARRIE PRESTON 
Carrie was a newcomer on the scene when she got her role as Mandy Newhouse - a cousin of Cameron Diaz's character. And now, the actress has risen into an Emmy Award-winning actress and is married to her equally talented husband Michael Emerson. The quirky actress is known for her roles on The Good Wife, Claws, and To The Bone.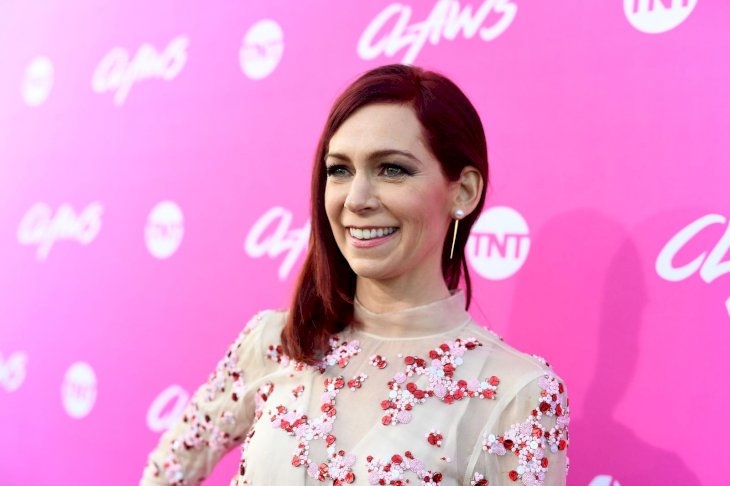 ---
Emerson is best known for his role on The Practice and Person of Interest.  The couple met in 1994 on the set of Hamlet at the Alabama Shakespeare Festival. At the beginning of their love affair, Preston lived in New York while Emerson was based in Alabama.
---
So they pursued a long-distance relationship before they tied the knot in 1998. The couple lives an adorable life in New York with their only 'child' an adopted poodle-Maltese mix named Chumley. When they're not at home cuddled up with their poodle, their spending time with their family. Memories which Carrie keeps on her Instagram page.
---
Of course, the couple has been working hard on the amazing resumes they've built up over the years. The pair has even appeared in a few projects together such as Straight-Jacket, drama series Lost, comedy Ready? Ok!, Person of Interest, and Claws.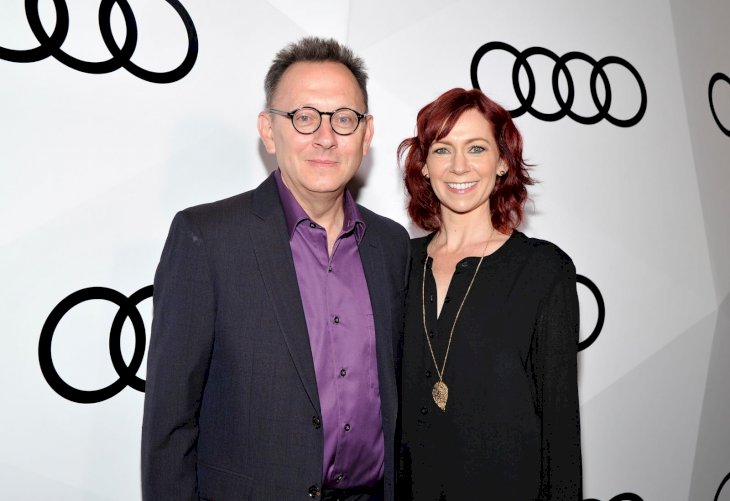 ---
4. RACHEL GRIFFITHS 
Rachel played Samantha Newhouse; the twin of Carrie Preston's character. However, it wasn't the first time the Aussie star got to show off her acting skills. She's also known for her role in the 1994 film Muriel's Wedding. Additionally, Griffiths earned a Golden Globe for her portrayal of Brenda Chenowith in the hit series Six Feet Under.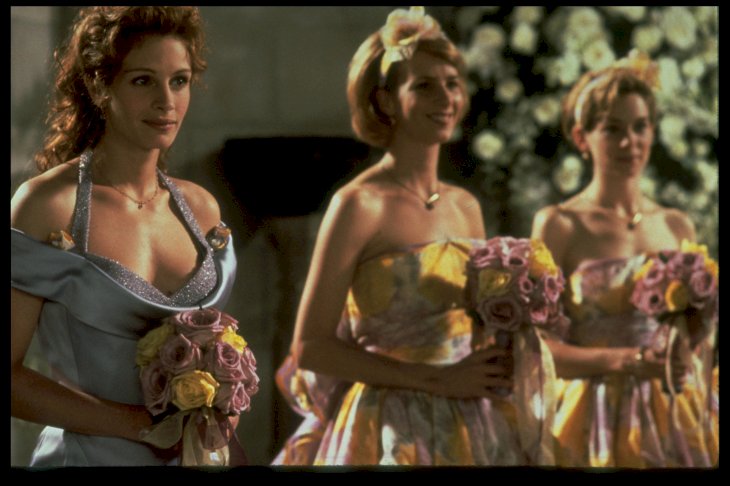 ---
Her love life has been just as fruitful as she's been married to an Australian artist Andrew Taylor since 2002. During the following year, the couple welcomed their son Banjo and then they had a daughter Adelaide in 2005. Fans who long to see Griffiths in a recent film can catch her in the ABC series Total Control.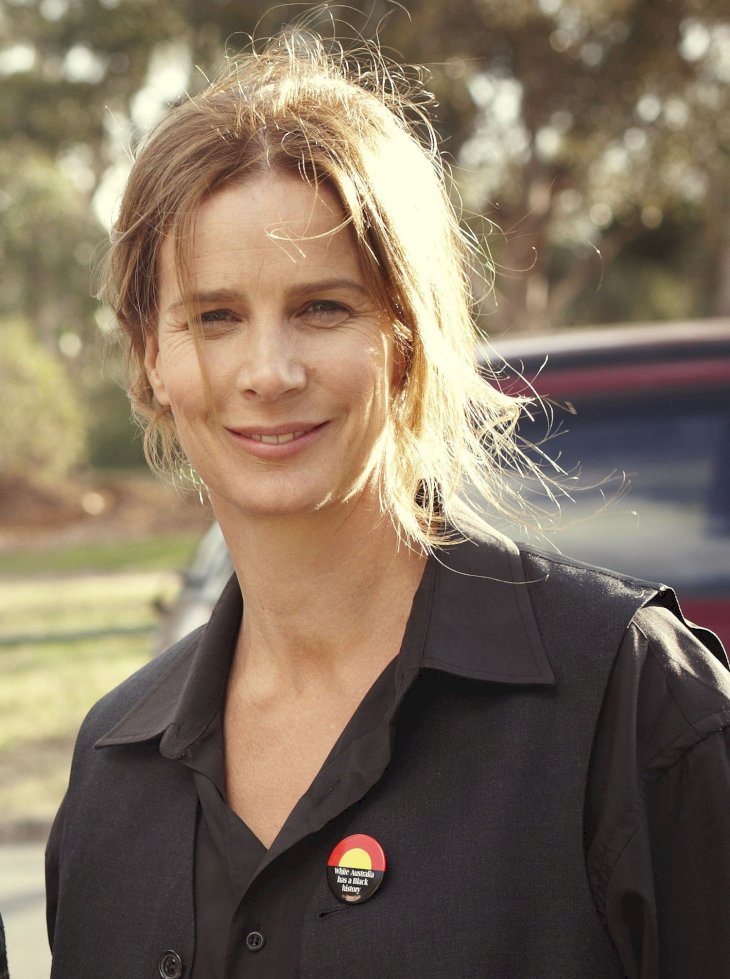 ---
5. RUPERT EVERETT
Everett gave a memorable performance as Julianne's editor and best friend, George Downes. It was so good he got himself a Golden Globe nod for best supporting actor. Since then, his career has grown from strength to strength.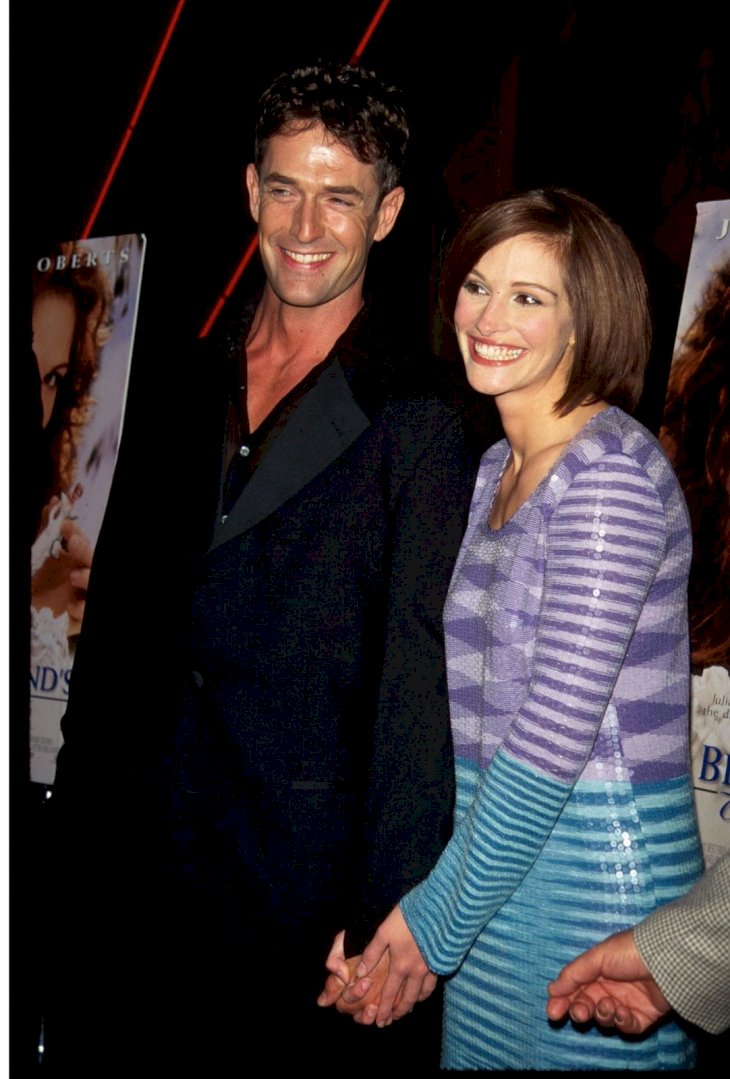 ---
He starred big hits including A Midsummer Night's Dream, Inspector Gadget, The Chronicles of Narnia: The Lion, and The Witch and the Wardrobe. When it comes to his relationships, the British actor is quite private. However, he is openly gay but he did get himself into hot water with his opinion on gay marriage, Everett is not a fan.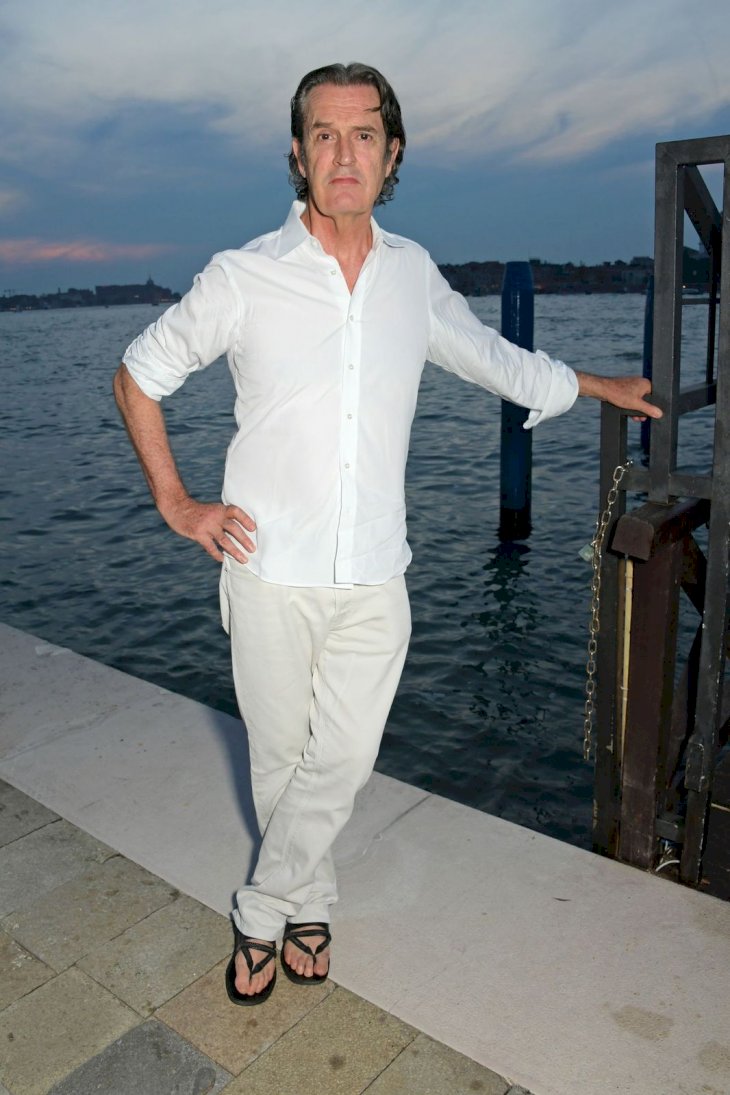 ---
"It's just a waste of time in the heterosexual world, and in the homosexual world I find it personally beyond tragic that we want to ape this institution that is so clearly a disaster."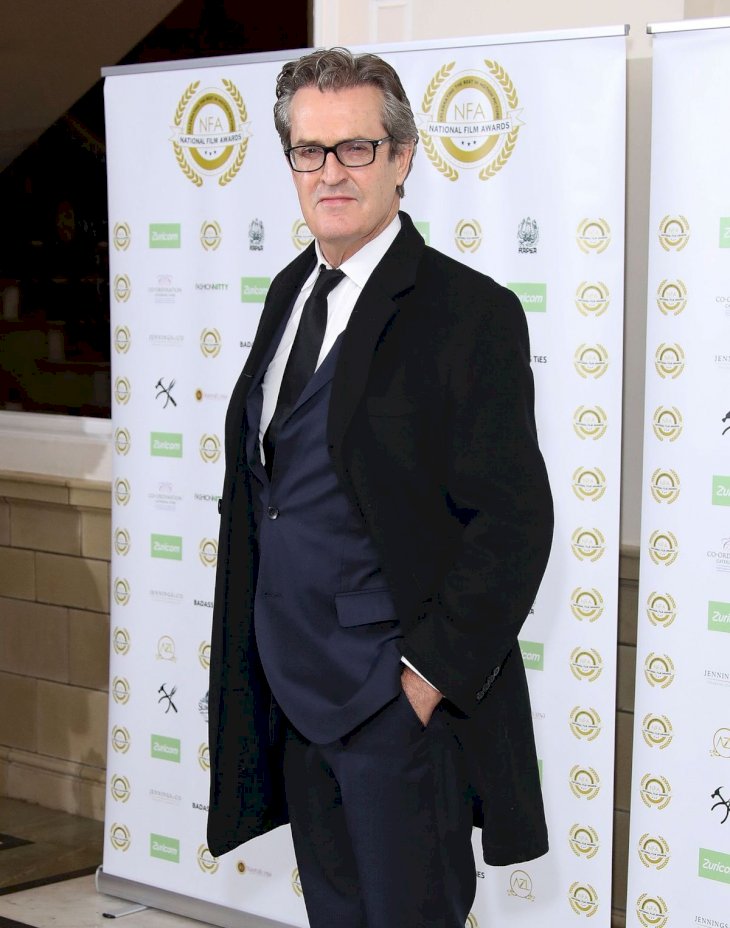 ---
Well, it looks like marriage isn't in the cards for the actor, maybe a committed relationship will do. We'll keep an eye out for whenever he chooses to make things public. In the meantime, he keeps himself busy with humanitarian activities and he also made his directorial debut for the 2018 film The Happy Prince.
---
6. PHILIP BOSCO
Bosco plays the father of the bride Kimmy Wallace (Cameron Diaz) who's a wealthy businessman. In 2018, the Tony award-winning actor passed away at the age of 88. He had been married to his wife Nancy Dunkle since 1957, the two share 7 children and 15 grandchildren.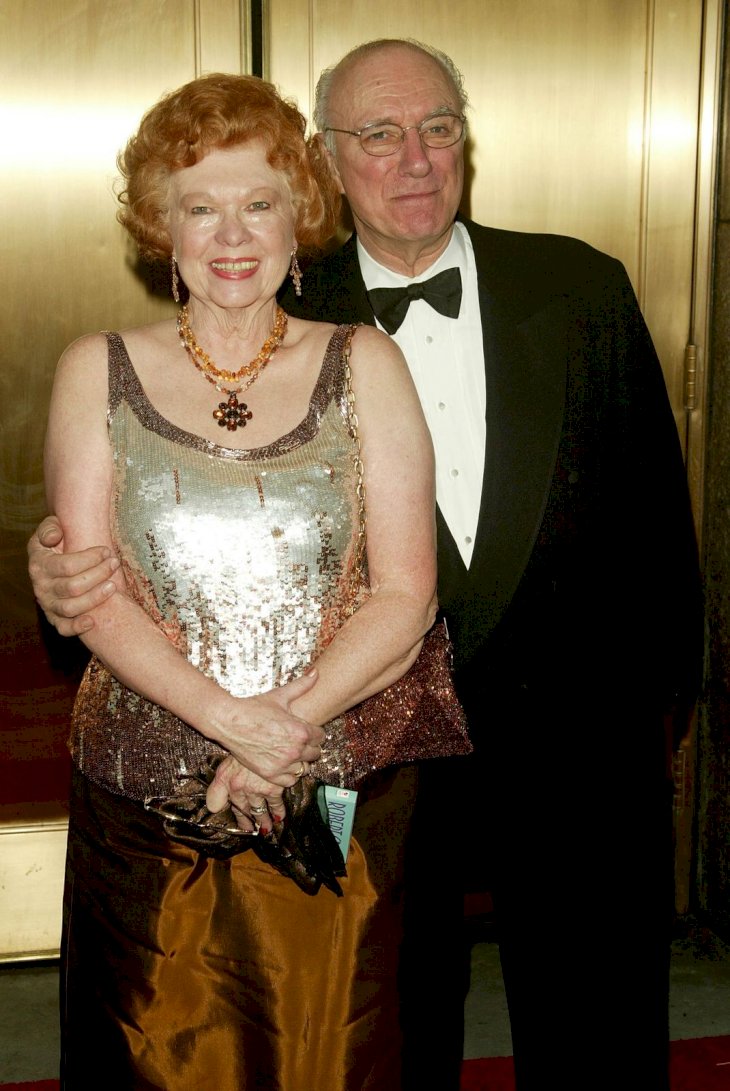 ---
The star got started with a career on Broadway, he performed in shows such as The Rape of the Belt, King Lear, Twelfth Night, Lend Me a Tenor, Twelve Angry Men. In his most recent work, he appeared in the crime drama Law & Order: Special Victims Unit, FX series Damages, romantic comedy Hitch among other projects.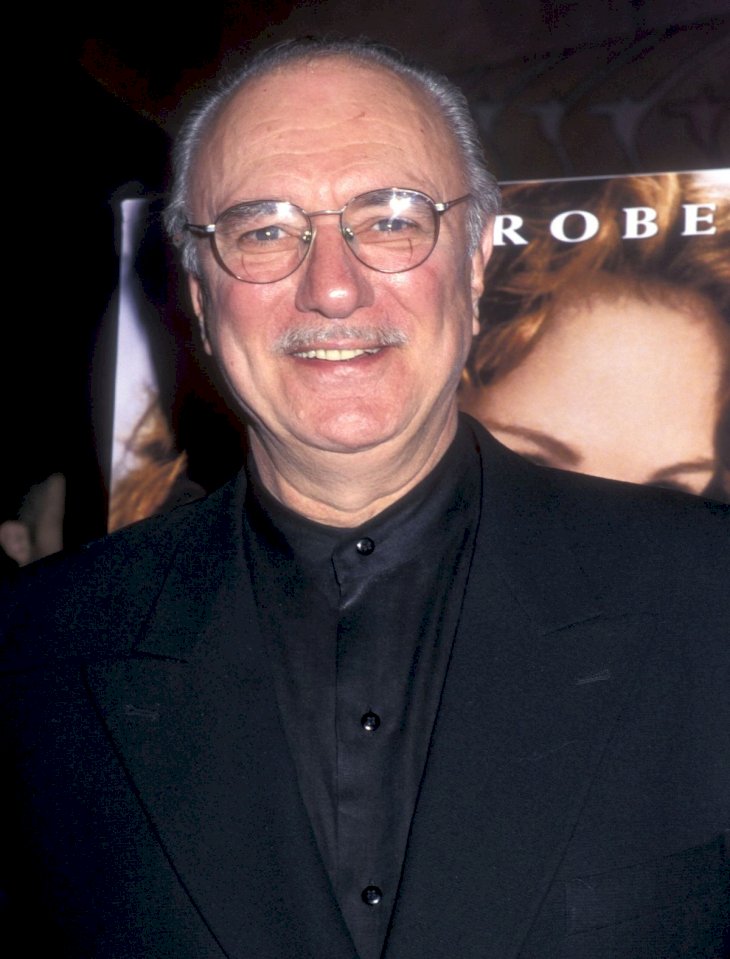 ---
7. SUSAN SULLIVAN
Susan played Kimmy's classy mother but fans may recognize her from her role on the crime show Castle. Sullivan has had an illustrious career on television starring on hit soap operas and other television shows such as Another World, It's A Living, Falcon Crest as well as Dharma and Greg. 
---
Susan has been married to her husband Connell Cohan since 1989 however, they live a quiet life together there isn't much news about their relationship except for that he's known to be a psychologist and author. An interesting fact about the actress is that uring her younger years, the actress became involved with the Smoldering actor Cary Grant.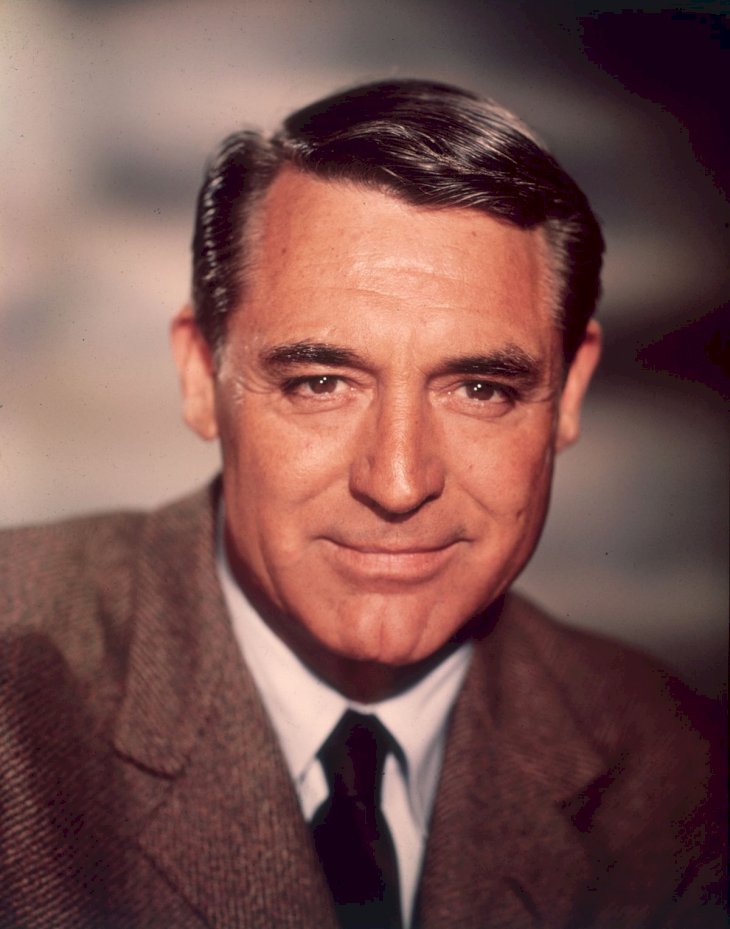 ---
The two met at a party and became entangled in a hot love affair for a brief moment in time. Sullivan recalled how he grilled her about the decision to become an actress:
"He said to me, "Why are you being an actress? They're all neurotic." I said, "Even Katharine Hepburn?" And he said, "Especially Katharine Hepburn!" I said, "Well, what do you think I should do with my life?" And he said, "I think you should become impregnated."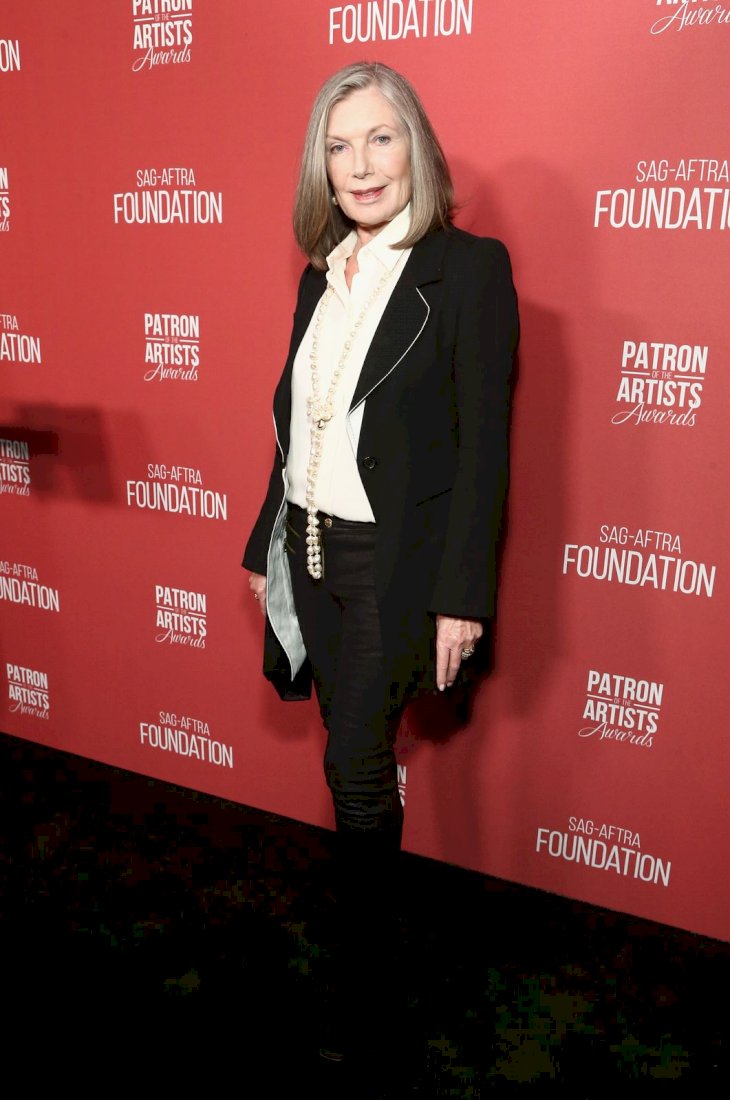 ---
During the 1960s, Sullivan worked her way through college by posing for Playboy. She was a pioneer Playboy bunny in New York and absolutely loved her experience: "I had been a waitress before and I felt I would rather show my legs and make sixty dollars a night instead of twenty".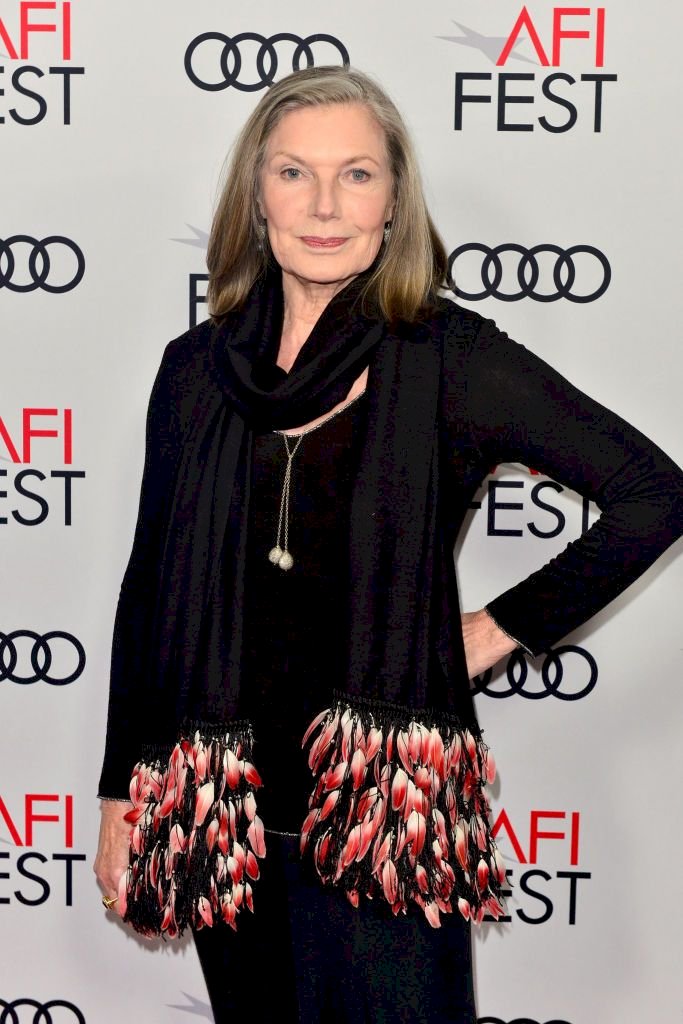 ---
8. CHRISTOPHER MASTERSON 
Christopher played Michael's younger brother but others may remember him as the brother of That '70s Show star Danny Masterson. Fans know him for his portrayal of Francis on Malcolm in the Middle during the early 2000s. After My Best Friend's Wedding, the actor appeared in Scary Movie 2, Intellectual Property, and Wuthering Heights.
---
Chris and his brother Danny also pursued careers as DJs. The actor keeps a pretty low profile when it comes to his relationship life, in fact, the last time there was any news reported on his love life was in 2018. Masterson proposed to his long time girlfriend and That 70s Show alum Yolanda Pecoraro.
---
The actress announced the engagement by posting a snap of the ring on Instagram. What the media surprisingly missed is that the couple recently exchanged vows last year and posted the beautiful photos on social media. In a throwback wedding photo of their wedding day, Yolanda captioned the image "One year." 
---
9. JULIA ROBERTS 
Finally, the star of the show and the saboteur we kind of adored - Julia Roberts AKA Julliane Potter. Roberts did a great job playing Julianne, she received raving reviews for her portrayal of the 27-year-old food critic and was nominated for best actress for the role.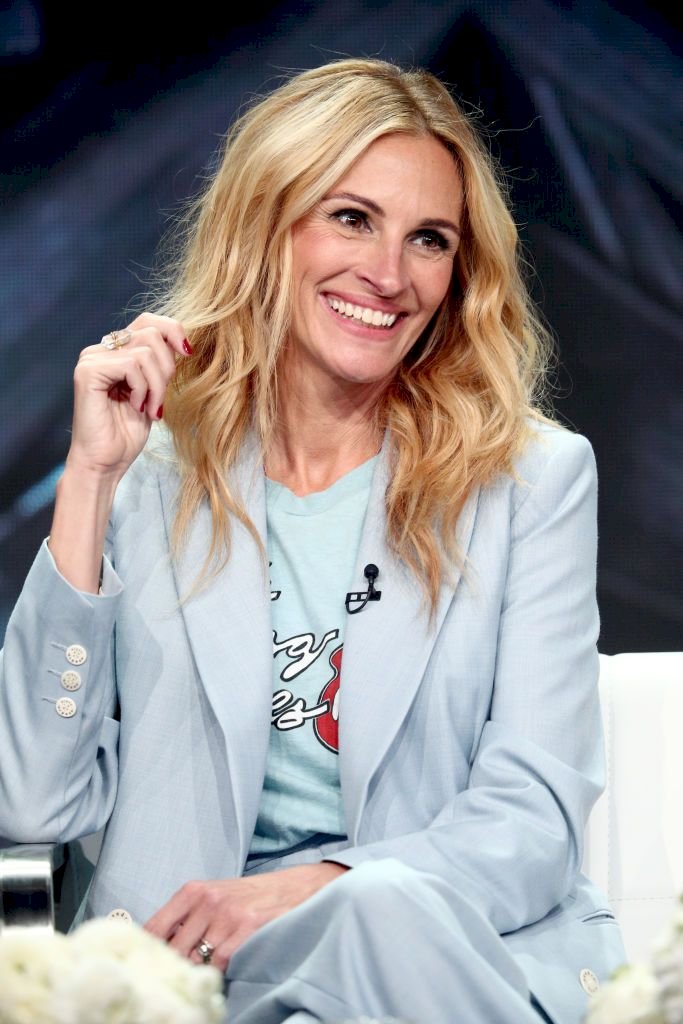 ---
The superstar is one of the greatest actresses in Hollywood and has starred in blockbusters such as Oceans Eleven, Notting Hill, and Money Monster.  Julia keeps her private life under wraps but we do know that during the early 90s she was married to the singer-songwriter, Lyle Lovett.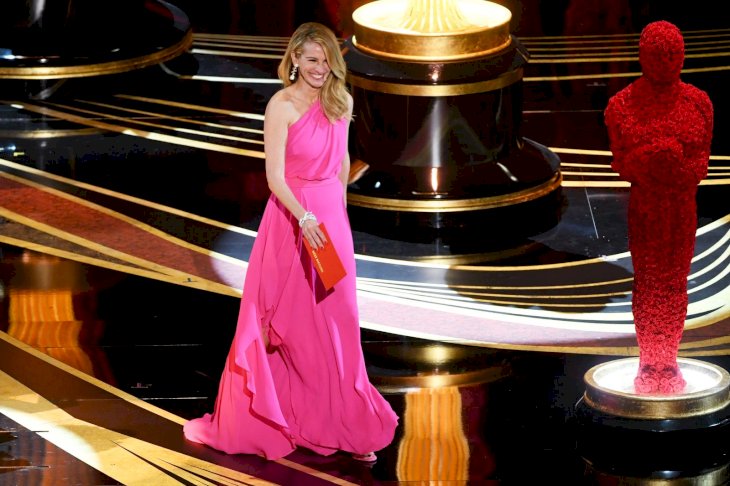 ---
However, they split in 1995 after 2 years of marriage. And now, the actress has a beautiful family with her cinematographer husband Daniel Moder. The two have been married since 2002 and share 3 children. The family keeps a low profile but that might the secret to their happiness.
---
In a 2003 Oprah interview, Roberts shared how Moder renewed her life: "I think it's not so much that I'm happier now than ever; it's that I'm more content. I'm in the harbor of my life," she said. "A huge part of it is my marriage. My husband, Danny, has really shined the light for me."