The Real Reason Why Tom Hanks Divorced His First Wife
In the movies, Tom Hanks always seems to have a happy love life or at least one with a happy ending, the same can't be said about his first marriage. Tom Hanks and Samantha Lewes shared some years together, had children, and eventually divorced, but what went wrong? We have gathered all the details that led Tom Hanks to file for divorce, keep reading to find out more!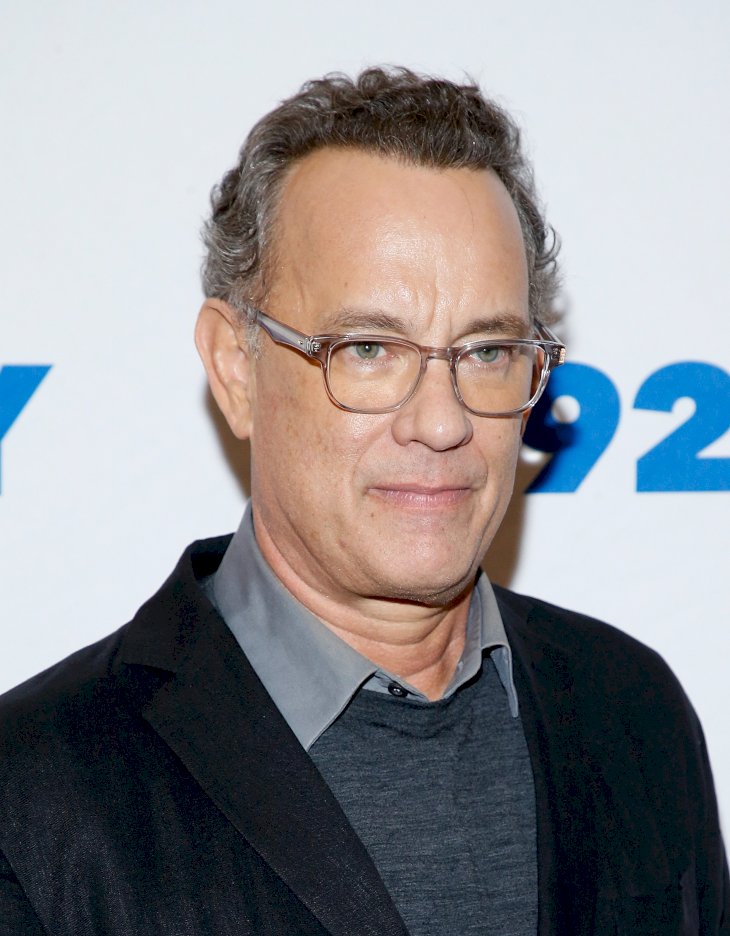 ---
TOM HANKS AND SAMANTHA LEWES: HOW DID IT ALL START?
Tom Hanks' career has been going strong for several years, and his performance in movies like "Big", "Forrest Gump" and "Apollo 13" will forever be remembered. Being one of the big stars, getting news about what is going on in his life is not that difficult, however, the same can't be said about his past.
We all know that Hanks is currently happily married to Rita Wilson, but there is hardly any information online about his relationship with his first wife and mother of his children, Samantha Lewes. From what we could gather, Hanks and Lewes' relationship dates back to the early 70s and evolved pretty quickly.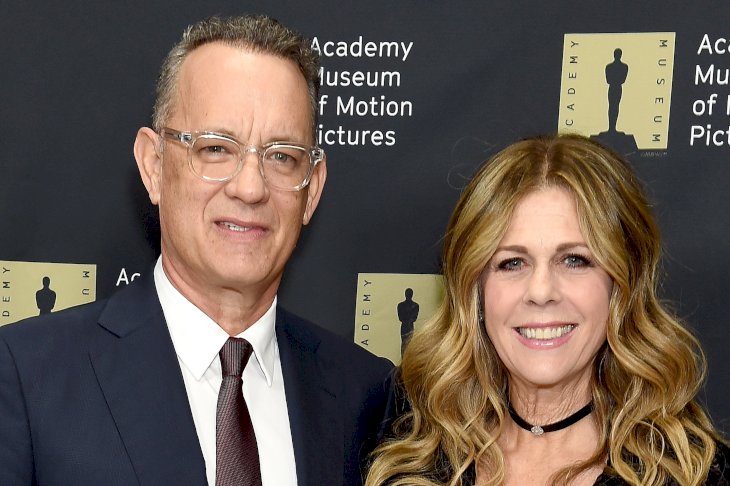 ---
RUNNING AWAY FROM LONELINESS
Before we go deeper into Hanks' love affairs, it is important to understand that he lived a very lonely childhood. During an interview, where he was listening to a throwback song from his childhood, the actor questioned "How do I find the vocabulary for what's rattling around in my head?" 
"What it was, was the vocabulary of loneliness," he continued. According to him, his younger years were filled with nothing but a sense of loneliness. During this time, he started visiting the American Conservatory Theater by himself, to better understand the sense of being alone. Perhaps one of the reasons that made him jump into a family-environment at a young age.
---
THEY WERE COLLEGE SWEETHEARTS
Hanks and Lewes went to school together and dated for quite a while during and after college. When Tom Hanks was 21 years old, he would become a father to his first child with Samantha, Colin Hanks, born on November 24th, 1977.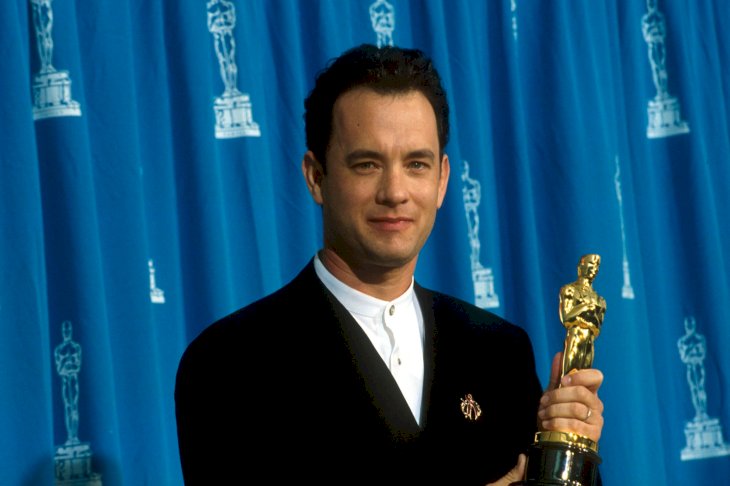 In 1982, the couple welcomed their second child, Elizabeth Hanks, born on May 17th. The family was growing, and Hanks even said that having children was one of the "greatest things" to ever happen to him, explaining that "I was not a party boy. I didn't drink too much, I went to bed at 10 minutes after 10 p.m."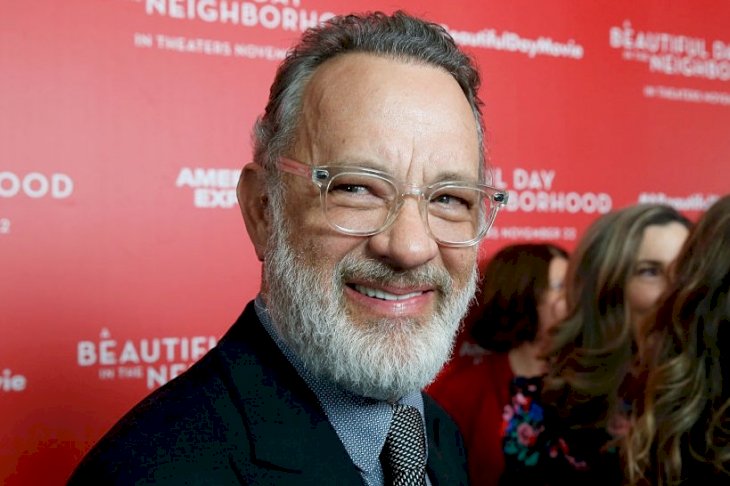 ---
THEY GOT HITCHED AND THEIR CAREER DEVELOPED
Between the birth of Colin and the arrival of Elizabeth, the parents got hitched and married in 1978. Shortly after, Tom Hanks got a role on the show "Bosom Buddies" and got a gig for his wife as well, she played a waitress on one of the beloved episodes.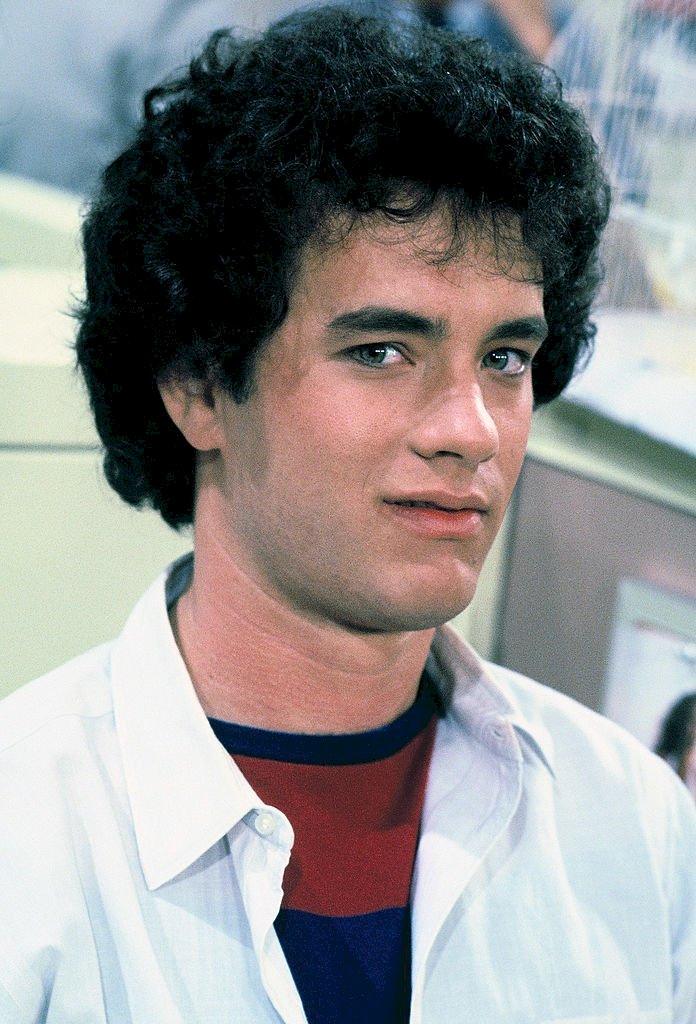 ---
TOM HANKS HAD MIXED FEELINGS ABOUT BEING A FAMILY MAN
Being a parent at the young age of 21 was not uncommon back in the 70s, however, Tom Hanks has since come forward explaining that perhaps it wasn't his wisest moment. "I was 23 and my son Colin was already 2 when I married for the first time, I was not really ready to take on those responsibilities," he said.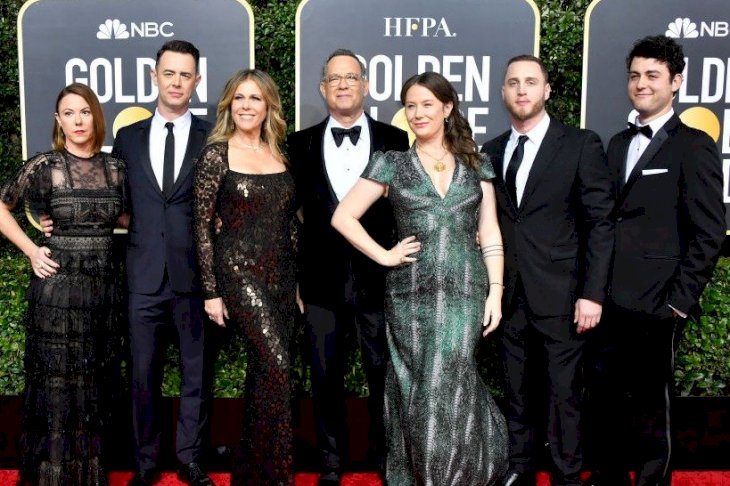 In fact, just last year he commented that he wishes he could have been a better father for his children, telling New York Times, "I start thinking about mistakes I made with my own kids and not explaining things or not being there for them. Or being so preoccupied with other things that are going on in our adult world."
---
HOW HIS YOUNG AGE HAD AN EFFECT ON HIS MARRIAGE
It is easy to understand how Hanks felt back then, and the good thing is that he has understood these feelings and worked through them. Initially, he believed that he was just playing his part as the social norm requests: be married, have children, raise them… however, he later realized it wasn't so.
"I had kids very young, my son Colin was born when I was 21 and my daughter Elizabeth was born four and a half years later. By then I thought I was rolling along with the natural order of things," the actor said, concluding that being a young father was a struggle that he and his wife had to deal with.
---
A BROKEN MARRIAGE COMES TO AN END
Tom Hanks and Samantha Lewes finalized their divorce in 1987, but the relationship was long broken. According to an interview Hanks gave to Express back in 2013, "A broken marriage meant I was sentencing my own kids to the sort of feelings I had at their age."
"The rules were in place and I'm not a cheater. I like to play by the rules. But later on, you're 27, 28, you've learned what to say 'yes' to ... and you end up meeting that other person, man, woman ... that 'Oh, she gets it!'" Tom Hanks said about what led up to the divorce.
---
A NEW WOMAN IN HANKS' LIFE
While Hanks and Lewes were still married, the actor met the woman who would end up being his next wife in 1984. Rita Wilson and Tom Hanks met on the set of the Peace Corps comedy Volunteers, and he was instantly drawn to her.
"Rita glowed with niceness. You could tell they were fond of each other," Xander Berkeley, who worked alongside the soon-to-be couple told People. Even though Hanks was still married, and Wilson was engaged to another man, she said "I didn't know what being in love was until I met Tom."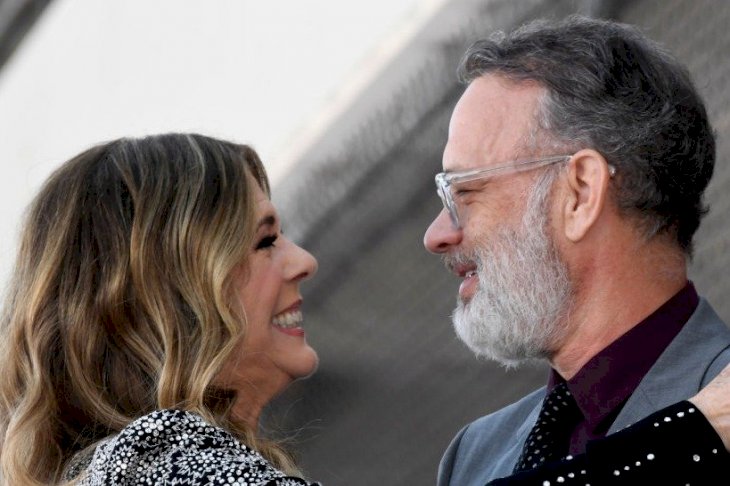 ---
THE SPARKS COULD FILL UP A ROOM
"Rita and I just looked at each other and — kaboing — that was that I asked Rita if it was the real thing for her, and it just couldn't be denied," Tom Hanks commented about how no one could deny the chemistry the pair emitted.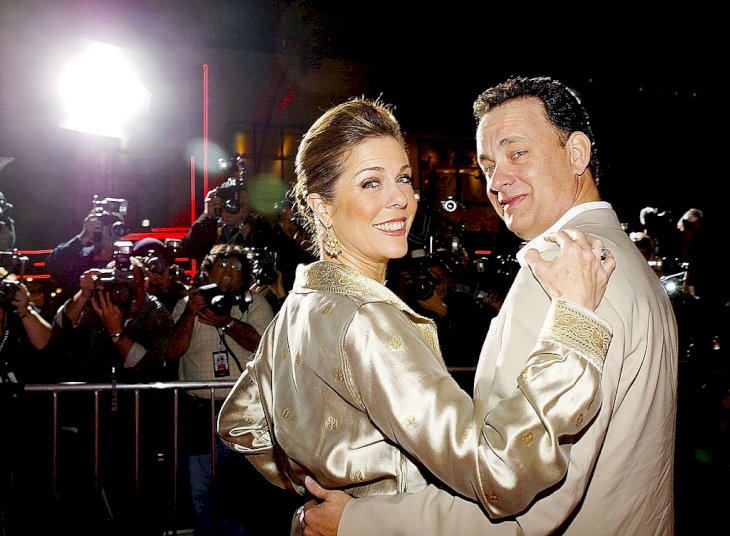 ---
HANKS AND WILSON WASTED NO TIME 
Just one year after the divorce was finalized, Hanks and Wilson tied the knot on April 20th, 1988. During an interview with BBC Radio 4, the actor remembered his younger years, as well as the last years of marriage with Lewes, and said "I don't think I'm ever going to be lonely anymore."
"It was a complete and utter kind of acceptance of me on her part. It was a love that was unconditional," Hanks said about his wife. Some years after their wedding, Wilson revealed that Tom told her "You know, you never have to change anything about who you are or what you do to be with me."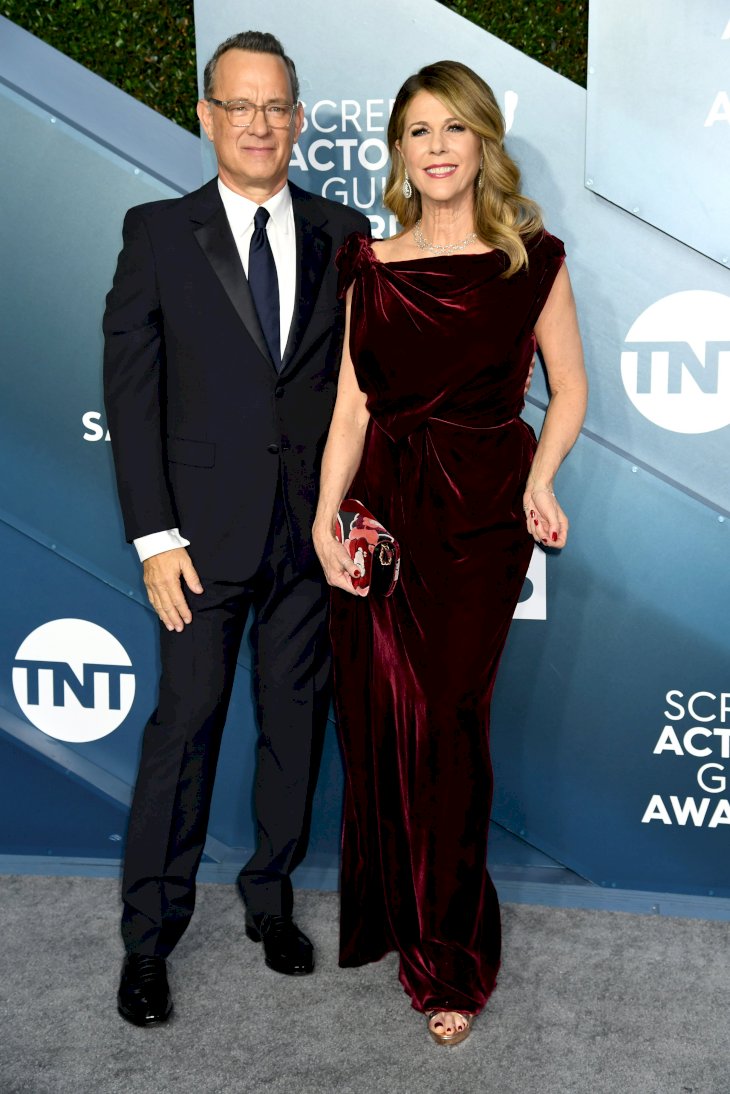 ---
SEVERAL DECADES LATER, WILSON AND HANKS ARE STILL MADLY IN LOVE
"The success of our relationship was a matter of timing, maturity, and our willingness to have an intimate connection, When I married Rita, I thought, this is going to require some change on my part. I won't deny that providence was part of us finding each other, but our relationship isn't magic — the way it's shown in movies."
The actors went on to have two children together, with Hanks admitting that "When we first looked at each other there was definitely a kind of, 'Hey, this is the place!' I felt that anyway. I think the end result is that we got married for all the right reasons."
---
SO, WHAT DID HANKS FIND IN WILSON THAT HE DIDN'T HAVE IN HIS FIRST MARRIAGE?
"I was looking for something I had not found as a kid," Tom Hanks said, explaining why his first marriage didn't work. And luckily, he found just that in his relationship with Rita. When asked how their relationship works so well, he explained that it's not just magic, but there is something he was missing in his first marriage.
"[...] our relationship isn't magic—the way it's shown in movies. In real life, our connection is as concrete as me sitting here. Not that marriage doesn't come close to being hell in a handbasket sometimes. But we both know that no matter what, we'll be with each other—and we'll get through it," the actor said.
---
UNLIKE HIS FIRST MARRIAGE, HE DIDN'T DO IT OUT OF SOCIAL PRESSURE
Tom Hanks has opened up several times about the reasons he jumped into building a family with Lewes, and also explained that there was a spark missing that he just couldn't find. However, now everything is different with Wilson, who, according to him, has taught him what love is.
During a speech, Hanks said "I am standing here because the woman I share my life with has taught me and demonstrates for me every day just what love is. We have a bond that goes beyond words like wife or girlfriend or mother. I said that I have a woman who teaches me what love is every day."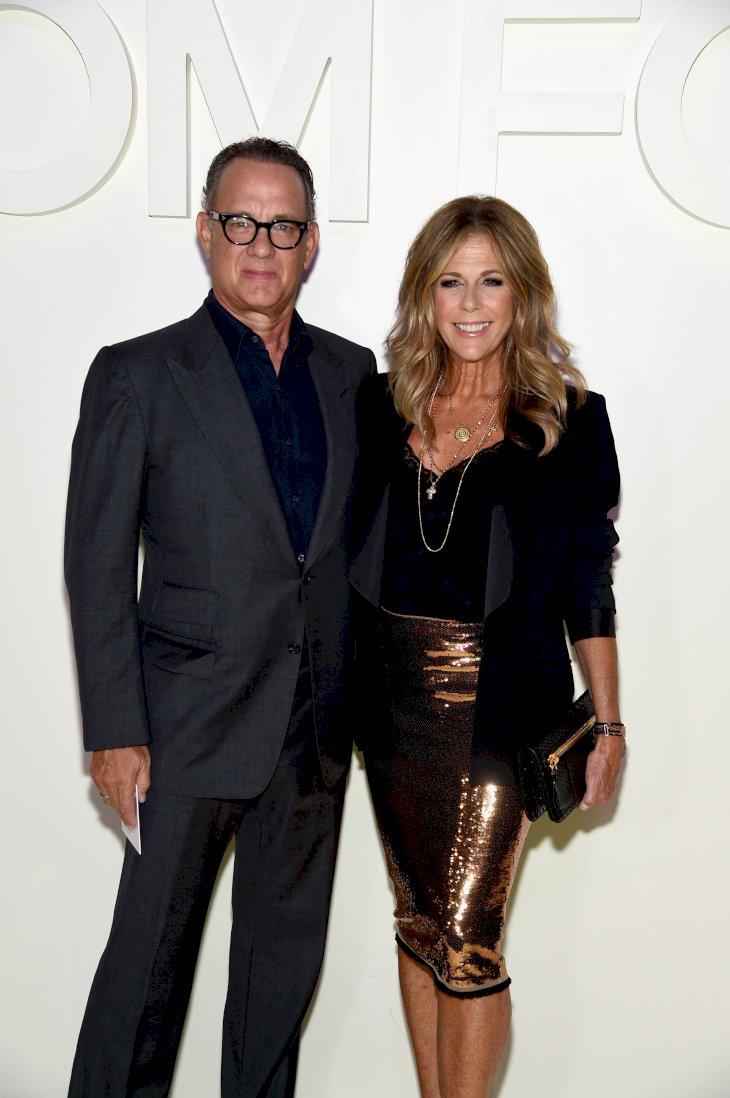 ---
HOW DID TOM HANKS REACT TO HIS FIRST WIFE PASSING?
Shortly after their divorce, Samantha Lewes was diagnosed with cancer and sadly lost the battle against the illness in 2002. Tom Hanks has been reportedly "devastated by the news," and a source told Britain's Daily Record that "They've had their ups and downs like any divorced couple but they have remained friends." 
Tom Hanks certainly has had a successful career, and finally love-life with his curren