Royal Outfits with Hidden Meanings
What will they do, where will they go and what will they wear? These are just some of the questions we ask about the Royal Family. With countless royal protocols, it is no joke to choose an outfit. It has to be in line with their traditions, and of course, stunning. Why does Queen Elizabeth only wear rainbow-colored outfits? Why does Princess Diana refuse to wear Chanel? Let's dive into the reasons!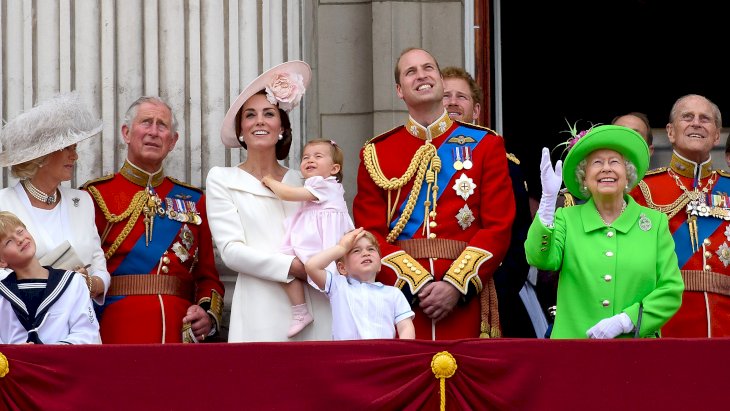 ---
QUEEN ELIZABETH'S BAGS
For someone who goes out and about with countless handlers and advisers, Queen Elizabeth really has no use for a bag. Interestingly, the Queen can send out different signals to her staff using her handbags, like when she places her handbag on the dinner table, that means she wants to end the event within the next five minutes!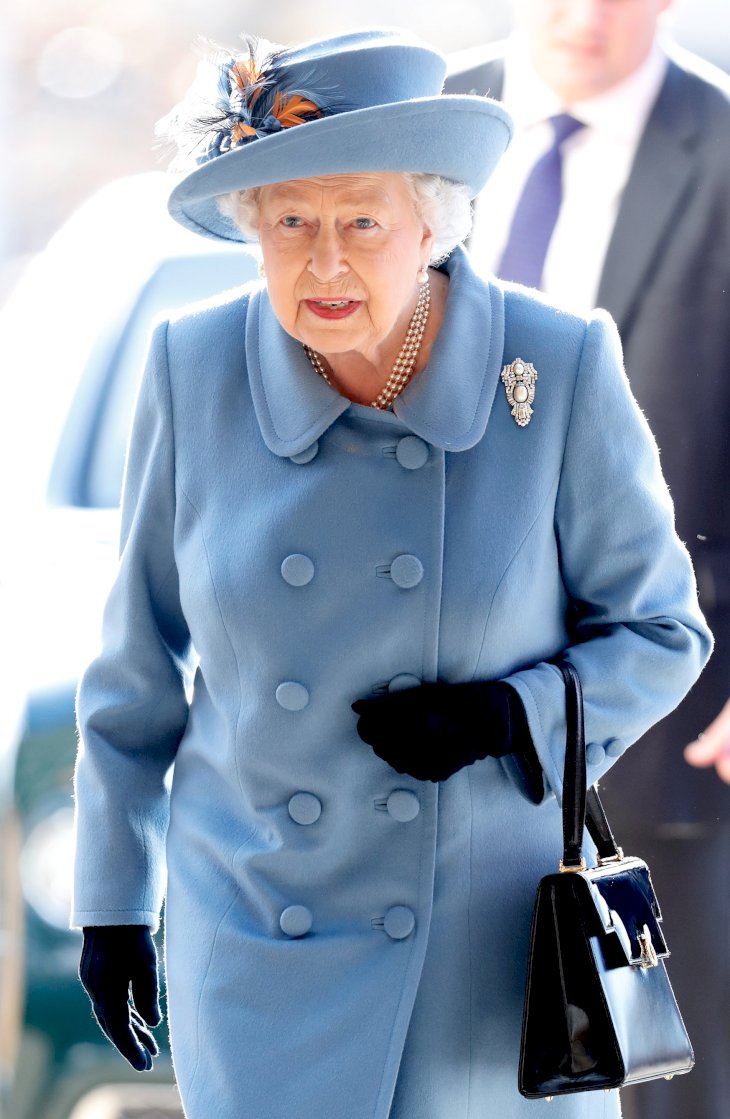 ---
QUEEN ELIZABETH'S WHITE GLOVES
We think that we have never really seen Queen Elizabeth without her signature white gloves, but what are they for? First, it simply is part of the Queen's signature look, and the second is to protect her hands since she does shake a lot of hands. So her white gloves are basically for style and necessity.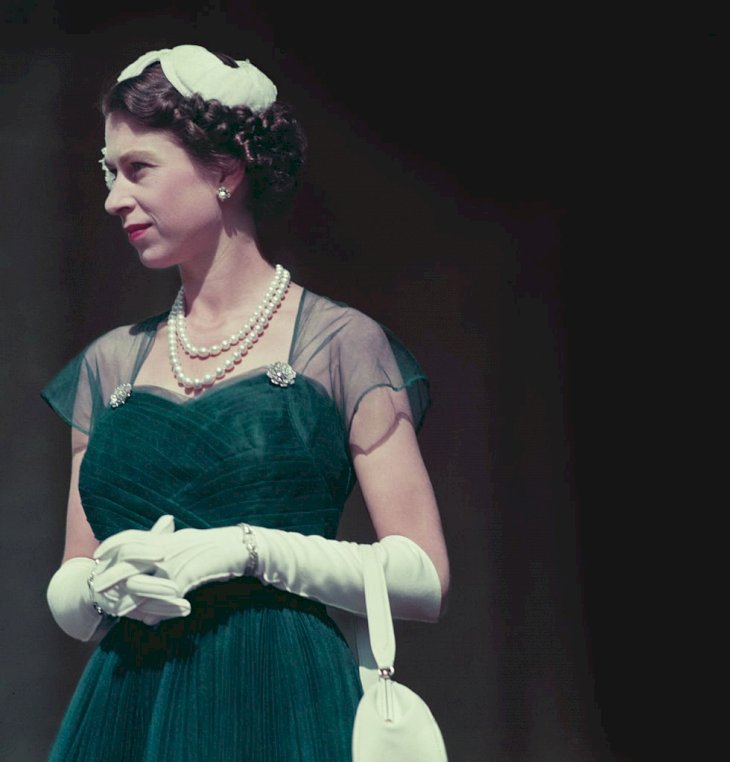 ---
QUEEN ELIZABETH'S WEDDING DRESS
The Royal Family had to really think about the dress that Queen Elizabeth would wear for her wedding. It cannot be too luxurious since the country was struggling, and it also cannot be too simple. So the Queen's wedding dress was embroidered with spring flowers, and it was inspired by the painting Allegory of Spring by Botticelli.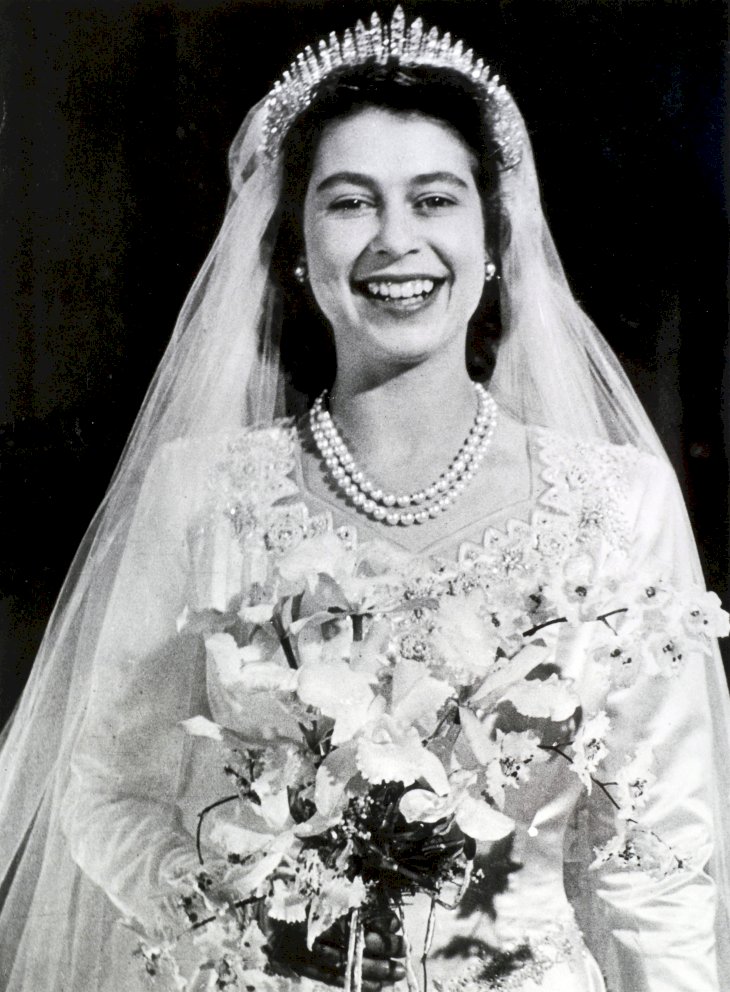 ---
CHARLOTTE'S DRESSES
Do you ever wonder why princesses only ever wear dresses and not pants? Apparently Charlotte is allowed to wear the latter, but in line with the classic style and tradition of the Royal Family, they only ever dress their darling princesses in dresses. After all, the Windsors have survived and kept on thriving through time!
---
DI'S SPENCER TIARA
It is no secret that Princess Diana has come from a long line of aristocrats. She made it more evident when she wore her own family's heirloom tiara on her wedding to Prince Charles in 1981. The tiara was originally from Princess Diana's grandmother, and it is now a tradition to wear this family heirloom on one's wedding day!
---
KATE'S BLUE BIRTH DRESS
Have you ever wondered why Kate's blue dress was so similar to another royal outfit? Well, it is because this outfit was an homage to her late mother-in-law, Princess Diana. This dress was so similar to the one that Princess Diana wore when she introduced her newborn son, William, thirty years prior.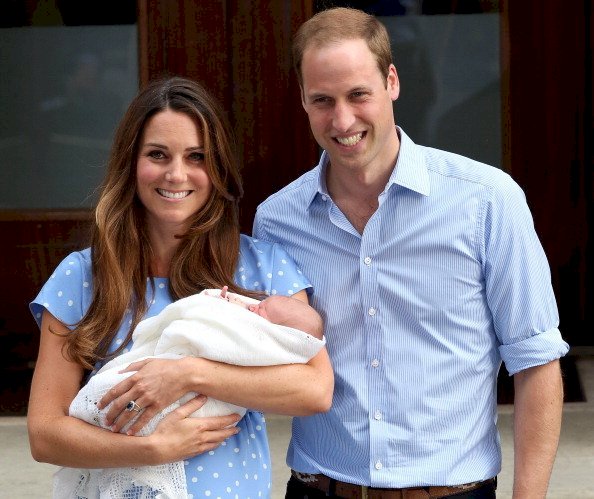 ---
KATE'S RED BIRTH DRESS
As another homage to her mother-in-law, Kate wore a red-colored dress when she introduced Prince Louis to the public. Her dress was uncannily similar to what Princess Diana wore when she introduced her newborn son, Prince Harry to the world. Others also speculated that the red dress was to honor St. George, who was England's patron saint.
---
QUEEN ELIZABETH'S RAINBOW OUTFITS
We think that we have never seen Queen Elizabeth in a dress that is not rainbow colored...have you? Apparently, the reason behind it is simple and practical: it is so that she could be easily spotted from a crowd. It is a very practical fashion choice, and smart too, in a way, especially because everybody loves a good sighting of the Queen.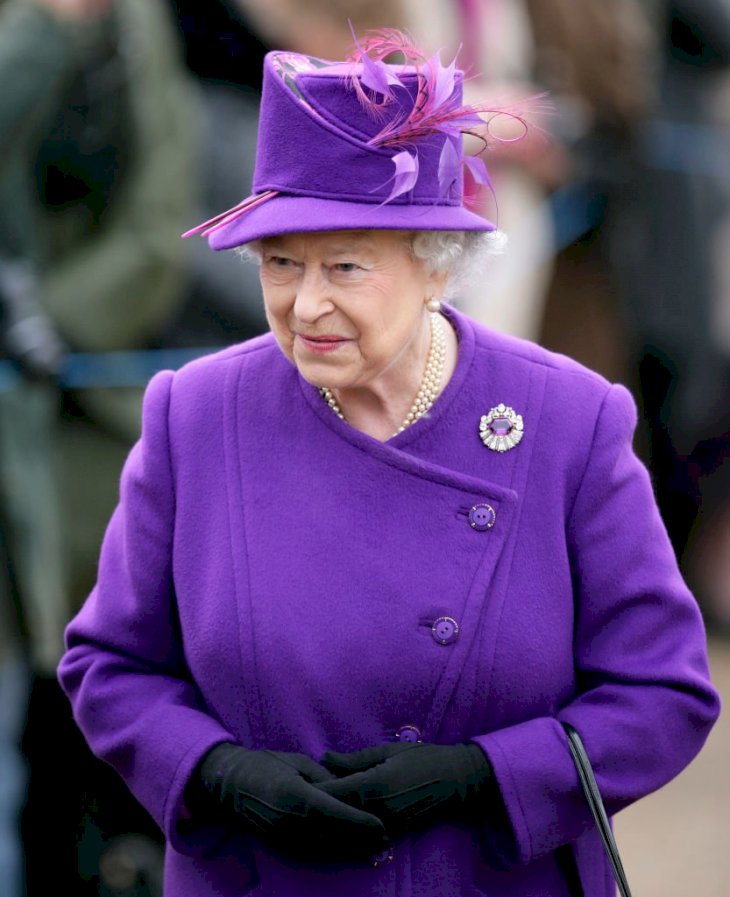 ---
KATE'S TOUR OUTFITS
Every time the Duke and Duchess of Cambridge go on official tours, it is no surprise that Kate will pick an amazing and apt outfit. She often distinguishes herself by choosing an outfit with the country's national colors or oftentimes she would add a brooch representing the country's history: in Canada, she wore a maple leaf brooch, in New Zealand, she wore a fern brooch.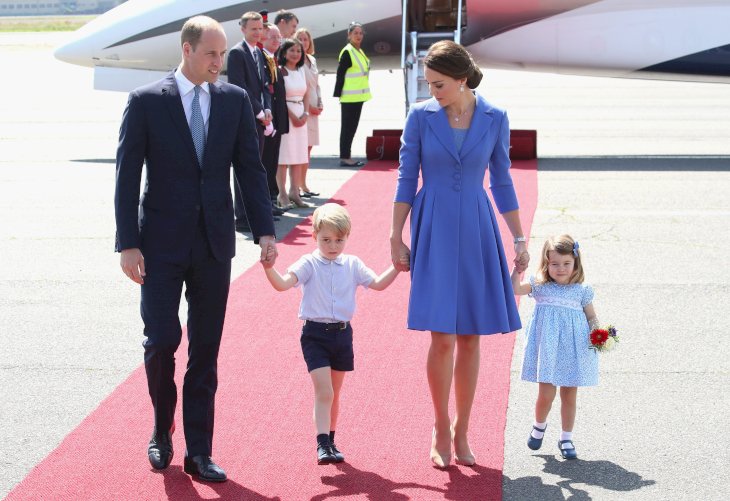 ---
GEORGE'S SHORTS
The Windsors are one of the most popular and highly traditional families there is, and this still goes to show how they dress their young heirs. We have all seen Prince George rocking his classic outfits paired with shorts, and this is because it is a custom that a boy must wear shorts and he will only be allowed to wear pants when he reaches eight years old.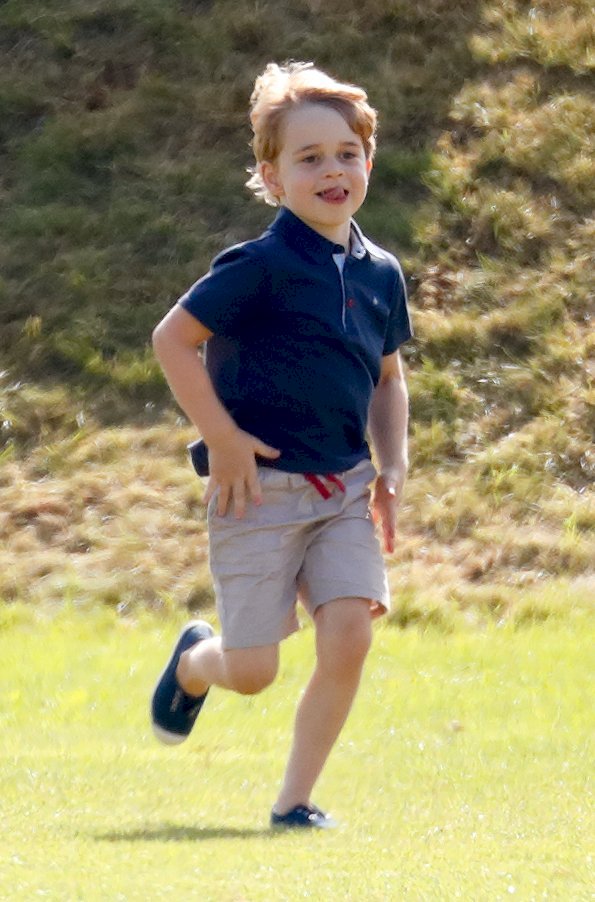 ---
MEGHAN'S RIPPED JEANS
When Meghan Markle joined the Royal Family, she realized that she must give up wearing certain fashion styles. However, we have seen Meghan rocking these ripped jeans at the Invictus Games in 2007, and this was before she was married to Prince Harry. Now that the couple has stepped back from being senior royals, she would be much freer to choose whatever outfit!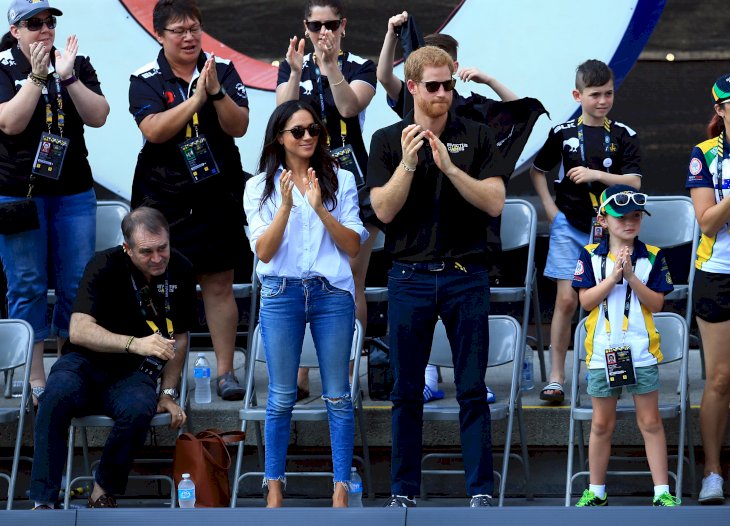 ---
EUGENIE'S LOW-BACK WEDDING DRESS
It was a bit non-traditional for Princess Eugenie to wear a low-back wedding dress, but she got permission to do so. The reason had nothing to do with vanity or to "show some skin", it was because she wanted to flaunt her battle scar. Princess Eugenie has been a proud advocate of scoliosis, and being a survivor herself, she wanted to inspire.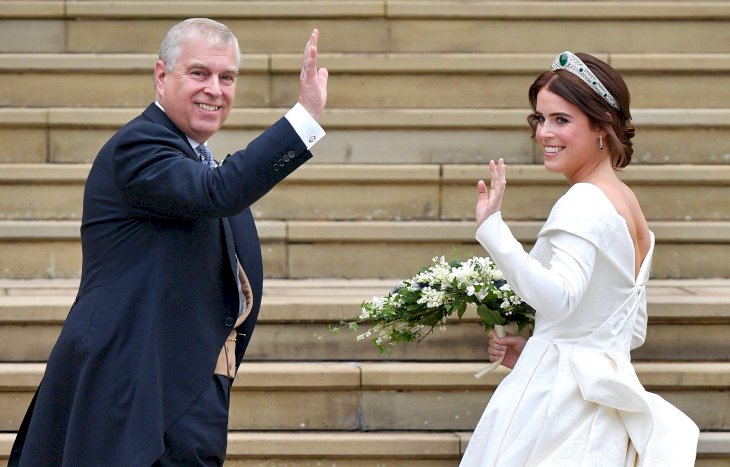 ---
DI'S PURPOSEFUL PURSES
We have always seen Princess Diana with a clutch or purse or bag on hand, and the reason was pretty obvious. It was to shield herself from the constant prying of the paparazzi. We guess that it is safe to say that Princess Diana has ultimately used fashion to her advantage.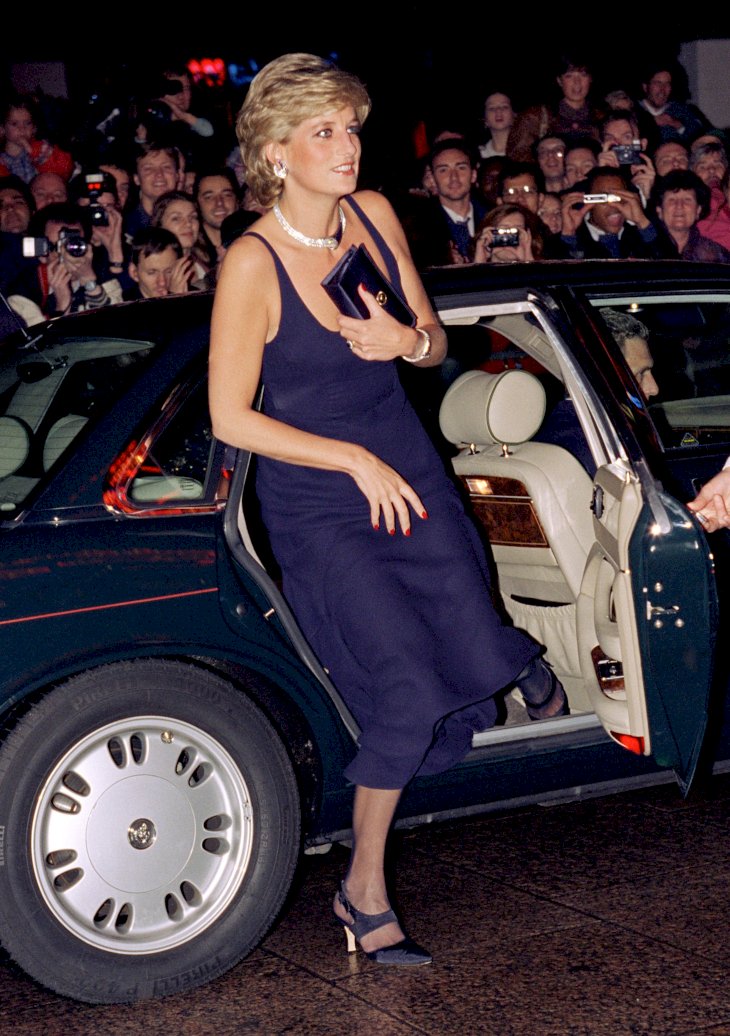 ---
BEA'S BAG
The Royal Family is a family that adores bags and fashion and use both to their advantage. Princess Beatrice is no exemption to this rule, and as a matter of fact, she carried a handbag with the message, "be cool be nice" during the Chelsea Flower Show in 2018. The handbag was her way of showing her support for an anti-bullying campaign.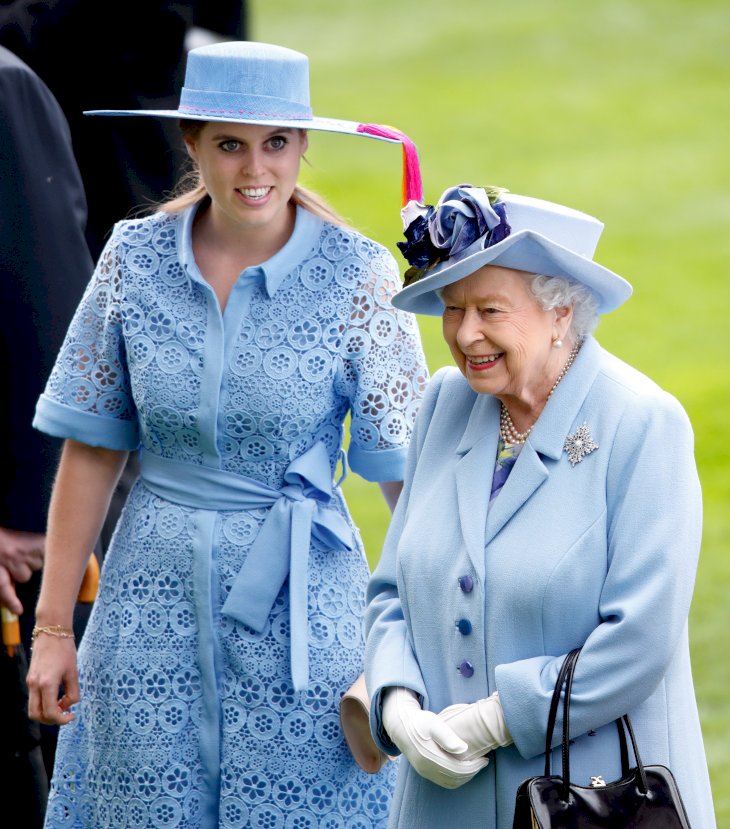 ---
DI'S WEDDING DRESS
As millions watched in anticipation as to what Lady Diana Spencer would wear to her big day, everyone was enchanted to see her in her fairytale-like grand wedding dress. She added a historic piece of royal fabrics to her dress: a lace that lined the front of her bodice, and it once belonged to Queen Mary. In the end, Lady Diana's fairytale wedding was completed.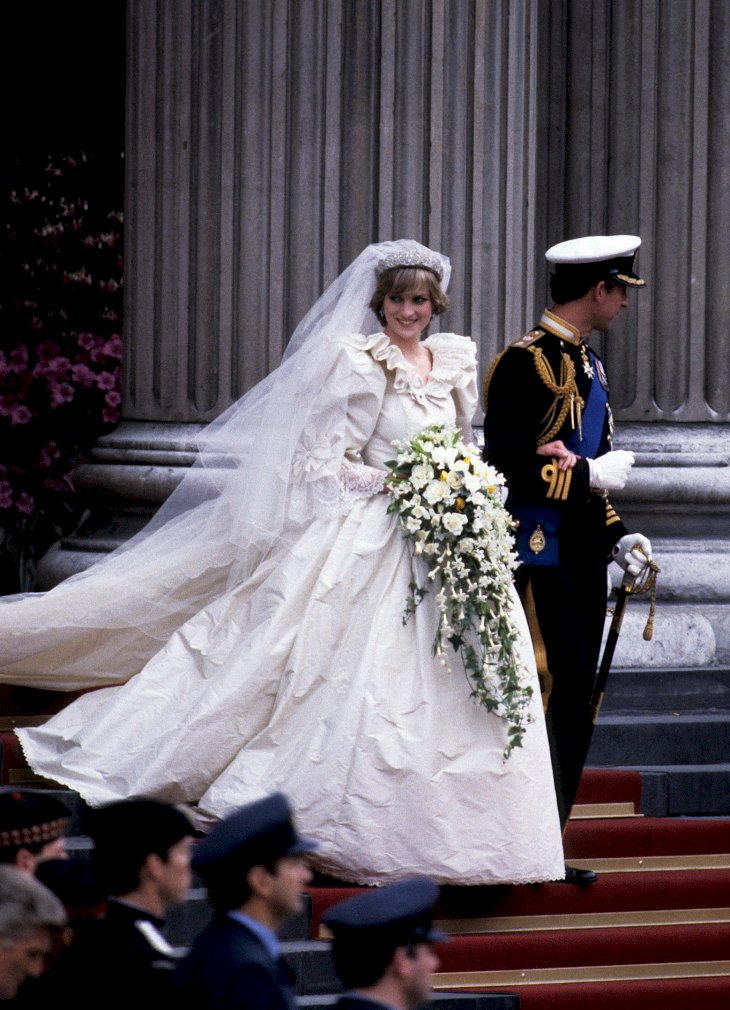 ---
KATE'S WEDDING DRESS
Another great wedding dress was Kate's. It was so impressive how her designers have kept everyone in the shadows and surprised everyone with how beautiful and classy it was on the day of her wedding. Kate's dress was an homage to British fashion, and the dress was the perfect mix of tradition and modernization.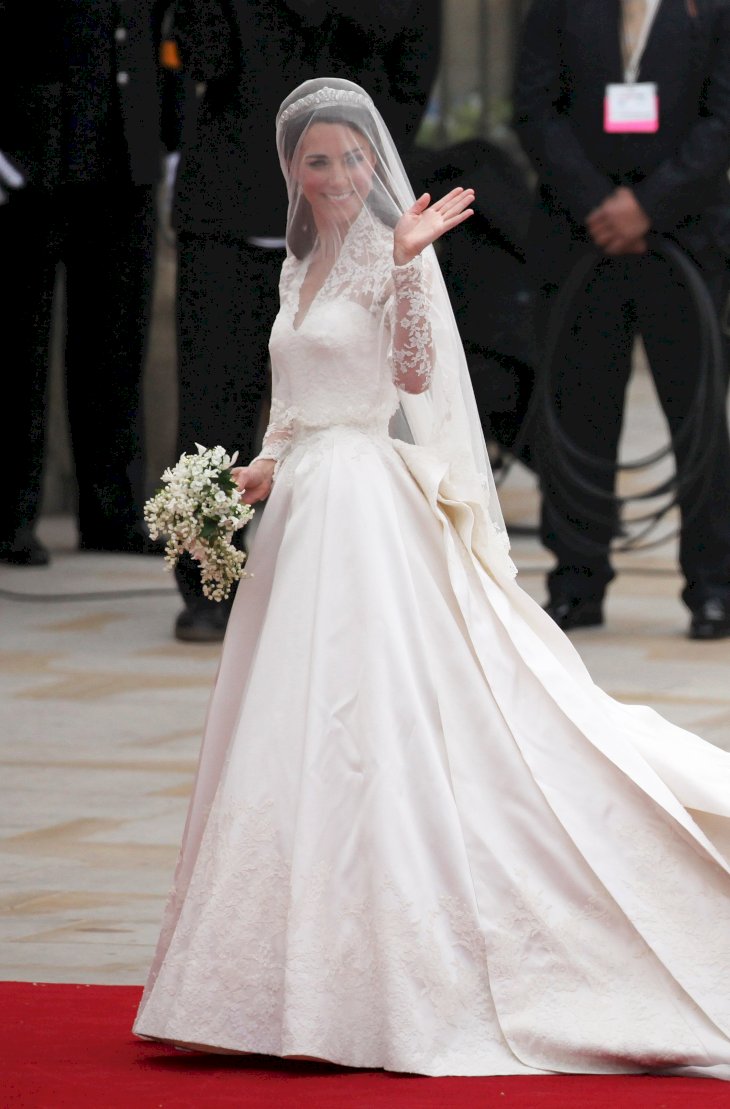 ---
MEGHAN'S WEDDING DRESS
It was no surprise that the Windsor brides would keep their wedding dresses a secret, and Meghan Markle was no exemption to this rule. Meghan's sleek and classy wedding dress was appropriate for a fairytale wedding in the 21st century! We were as blown away as Prince Harry was when he saw his bride walking down the aisle!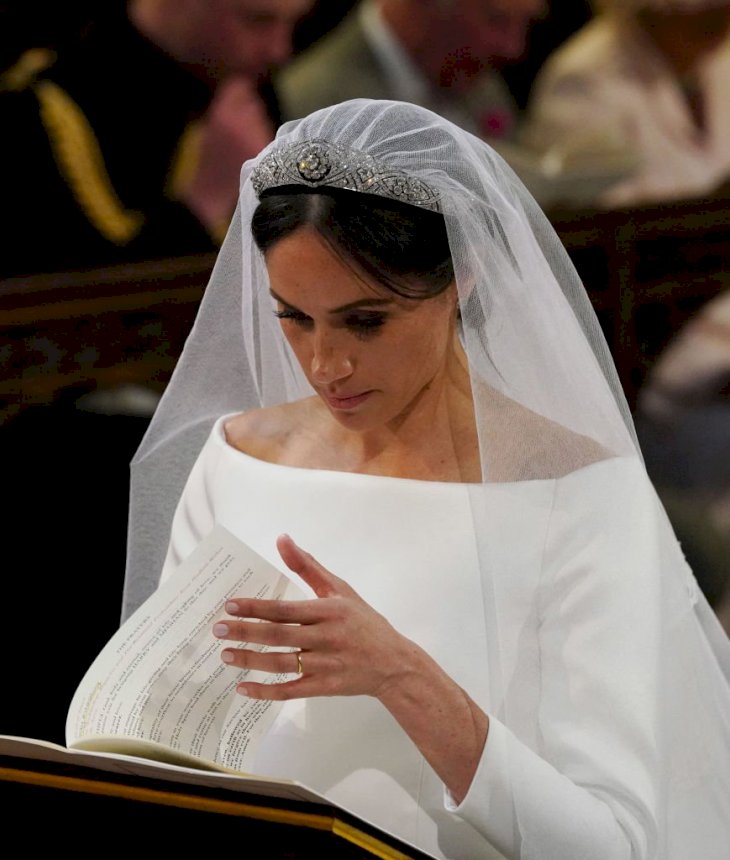 ---
HARRY'S WEDDING SUIT
Prince Harry wow-ed and surprised everyone by arriving in his full military uniform instead of a classic tuxedo. His grandmother, Queen Elizabeth, had given him permission to wear the ribbons he was given to honor the work that he has done for his country. We think that this gesture was really gentle and inspiring.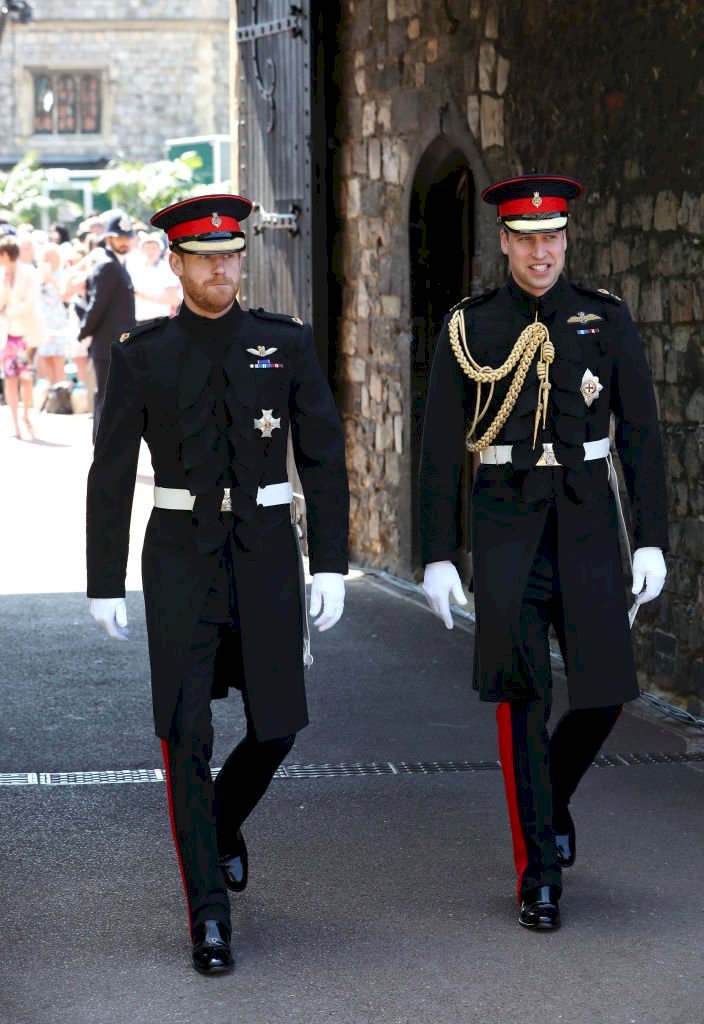 ---
EUGENIE'S ROYAL ASCOT OUTFIT
It is safe to say that Princess Eugenie's current fashion choices have made her headlines on the right side of the field: instead of the headlines she received for her outfit on the wedding of the Duke and Duchess of Cambridge. It seems like she has learned her lesson because, in 2018, she wore a classic silk floral dress that pays homage to her grandmother.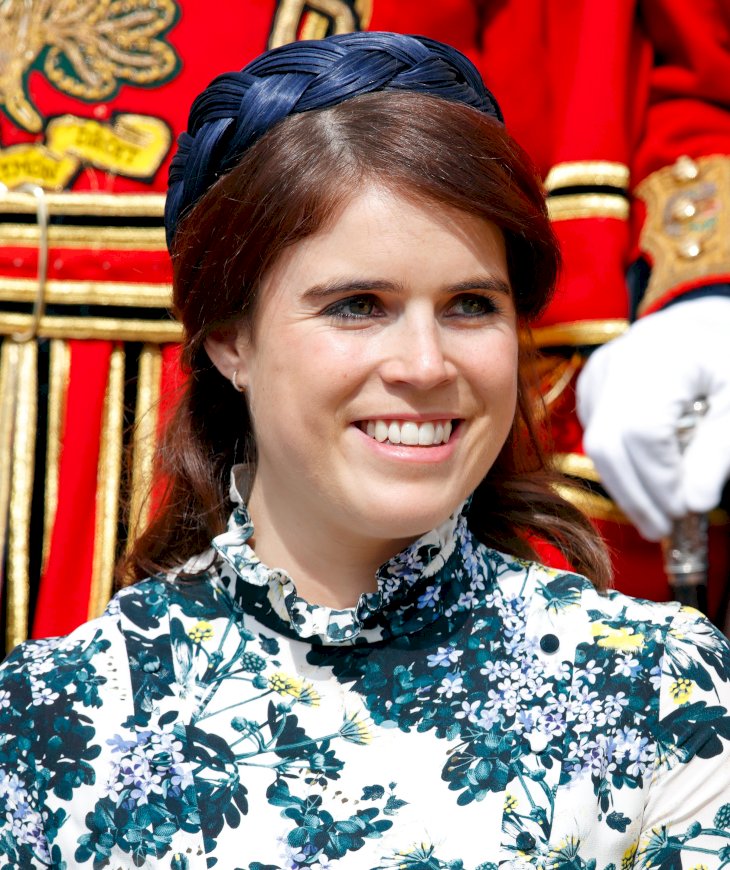 ---
KATE'S COATS
The reason why Kate always has to wear coats is because of royal etiquette. Apparently, removing the outermost layer of your clothes in public can be deemed as an "unladylike action". Oh, that is rough...we do hope that it is rather windy or chilly where she is going.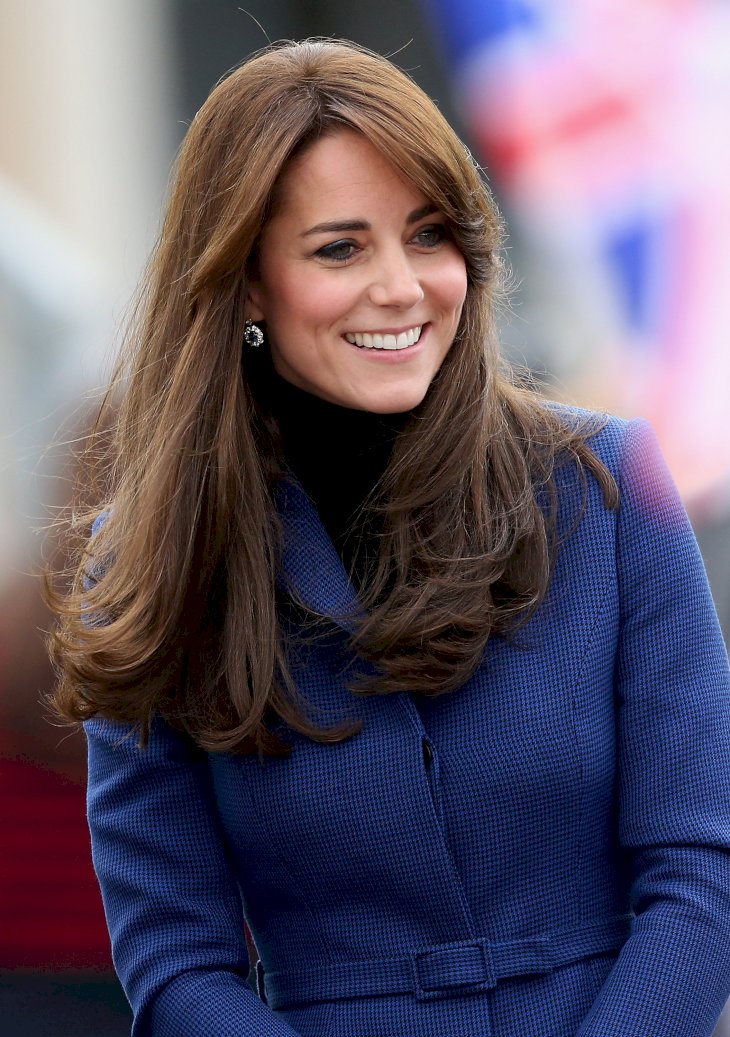 ---
DI'S REVENGE DRESS
We all remember that classic LBD (little black dress) that Princess Diana wore after Prince Charles admitted the true status of their marriage. Princess Diana may never be queen, but she is and will remain the queen of the LBD. It was the perfect revenge dress, and we wonder what Prince Charles must have thought after seeing that...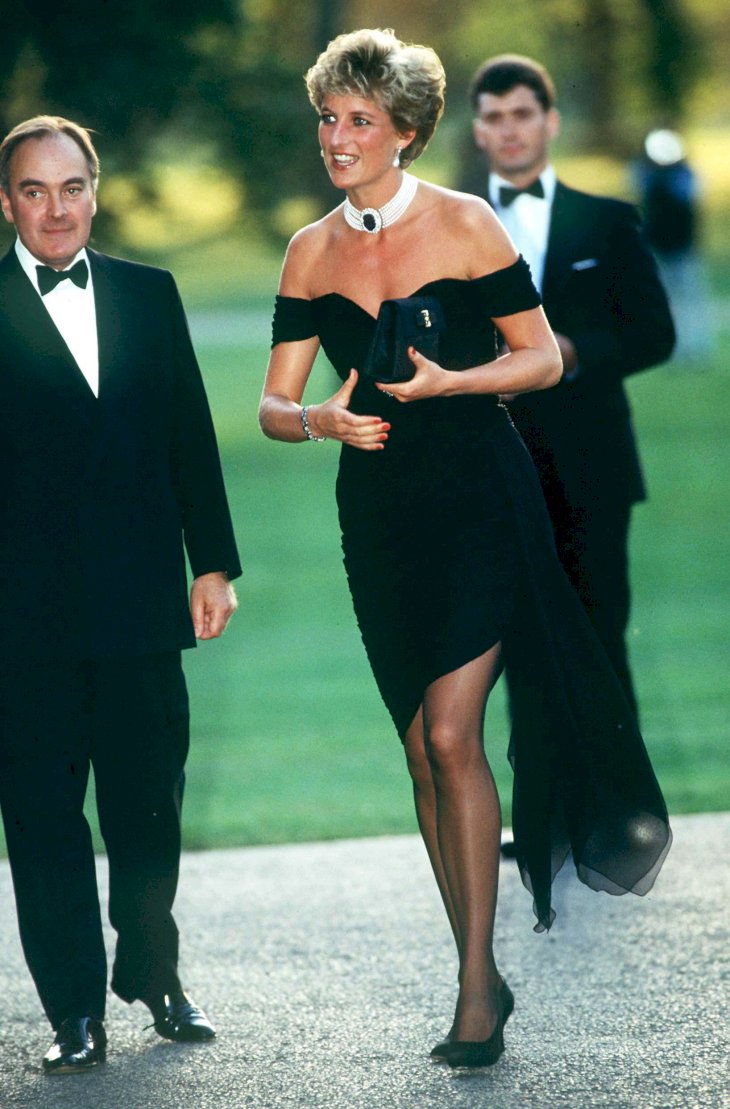 ---
FERGIE'S FLOWER CROWN
In 1986, Sarah Ferguson married Queen Elizabeth's second son, Prince Andrew. On her wedding day, Fergie wore a beautiful flower headdress when she walked down the aisle, and after she signed her marriage certificate, she removed the flower headdress and it revealed a beautiful York tiara. It was the perfect statement.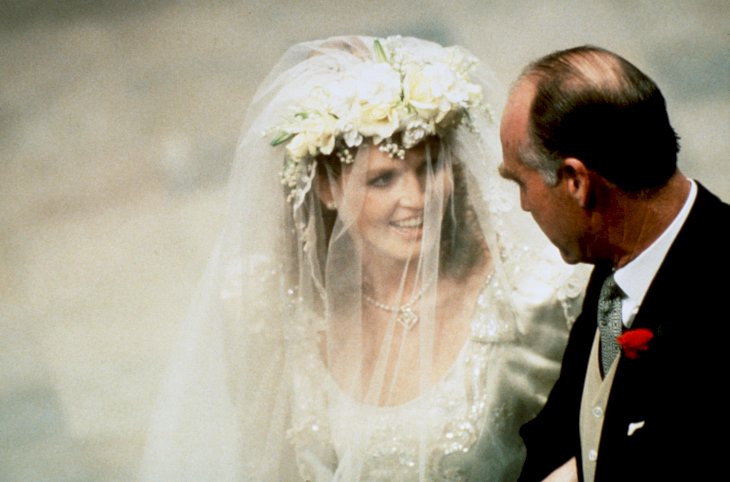 ---
FERGIE'S WEDDING DRESS
Sarah Ferguson's flower headdress was not the only spectacular and significant statement on her wedding day: her wedding dress too! The dress was beaded with bees and thistles (which represented the bride's coat of arms), and anchors and waves were embroidered to her veil (which represented her new husband's position as an officer).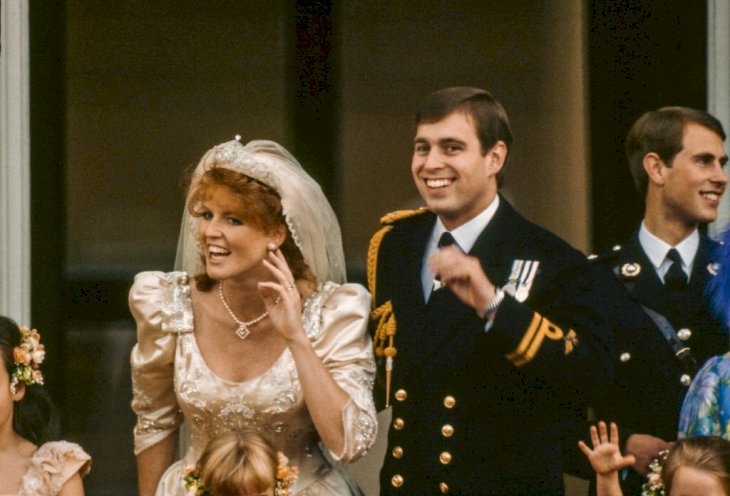 ---
ARCHIE'S SHAWL
Archie Mountbatten-Windsor was not the first royal baby to appear in a GH Hurt & Son's shawl. Nottingham Post explained that the company has made a shawl for Prince Charle on the year that he was born, and they have also made shawls for Prince's Charles' children, and for all of his grandchildren. What a kind and sweet gesture!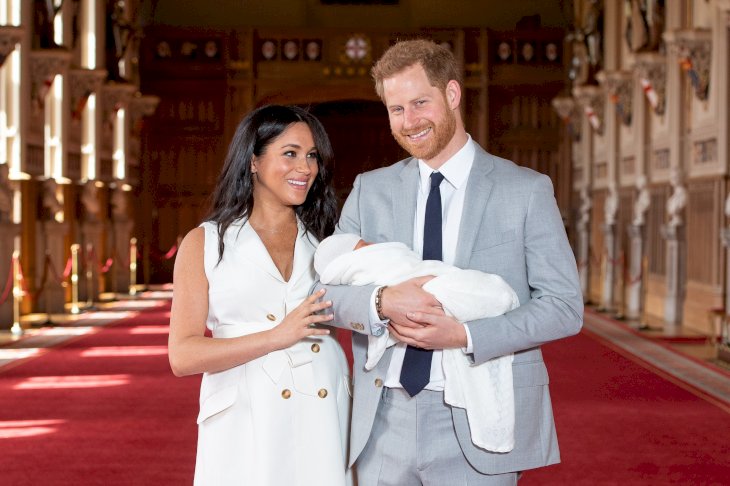 ---
WALLIS SIMPSON'S WEDDING GOWN
Everyone has a different view on Wallis Simpson. Yes, she was the woman who was a commoner and twice-divorced who urged the-King Edward to abdicate his throne. When he did, and when they were finally allowed to marry, Wallis wore a blue gown in pale blue silk to match the color of Wallis' eyes, and it is now called "Wallis Blue".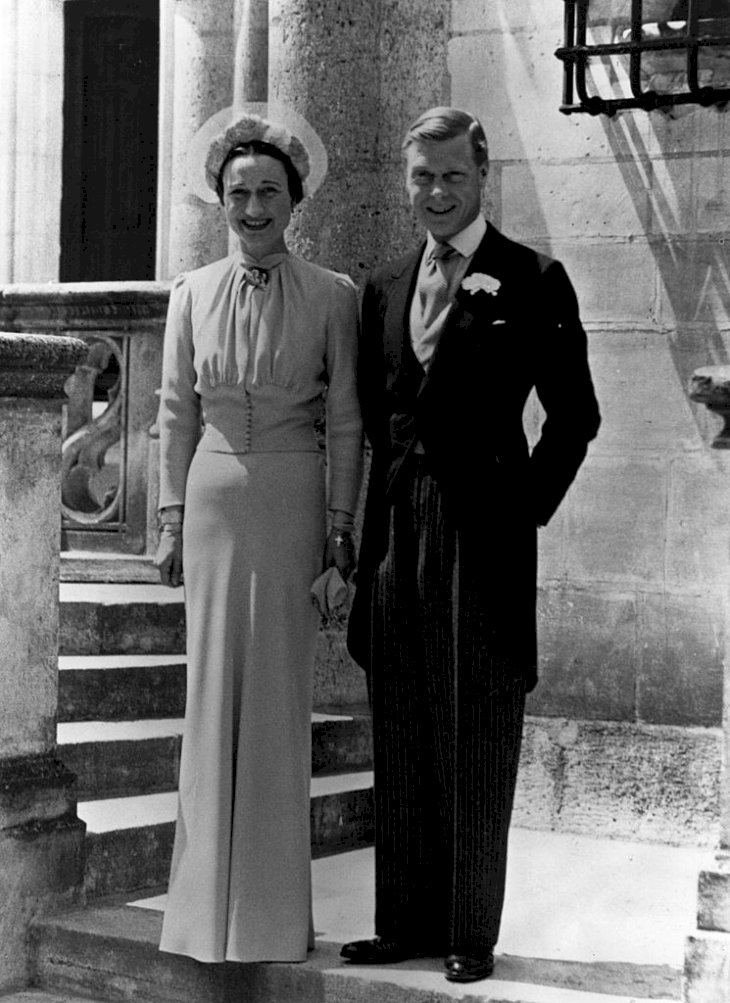 ---
MEGHAN'S WEDDING VEIL
Another royal wedding veil that is for the books is Meghan Markle's. Her veil showcases different and distinctive floras that are found in each country that belongs to the Commonwealth. The veil was created by designer, Waight Keller, and it was a huge nod to Queen Elizabeth.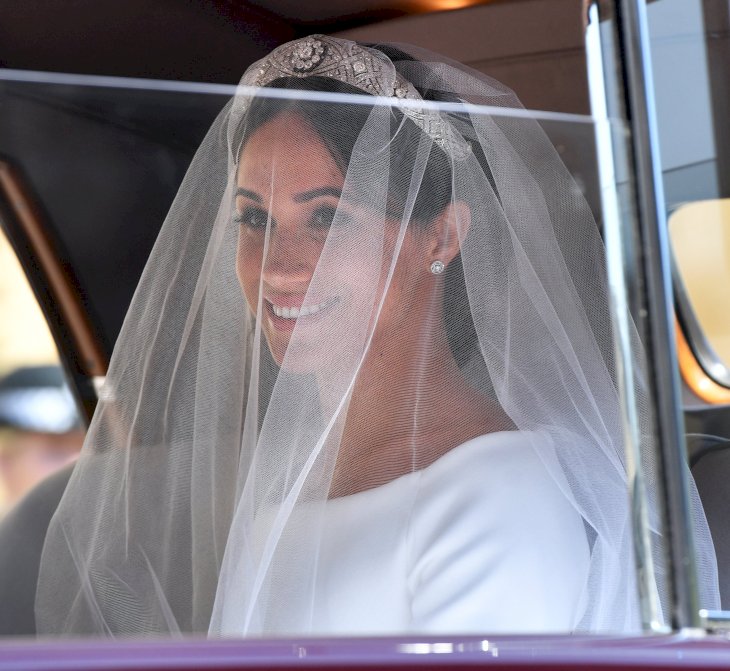 ---
KATE'S RAINBOW DRESSES
We all have seen those images of Kate wearing very colorful dresses. It was not only because of fashion or style, but it was to show her support for the National Health Service. Everyone thought that it was a great way to show her appreciation to the NHS, especially during these trying times.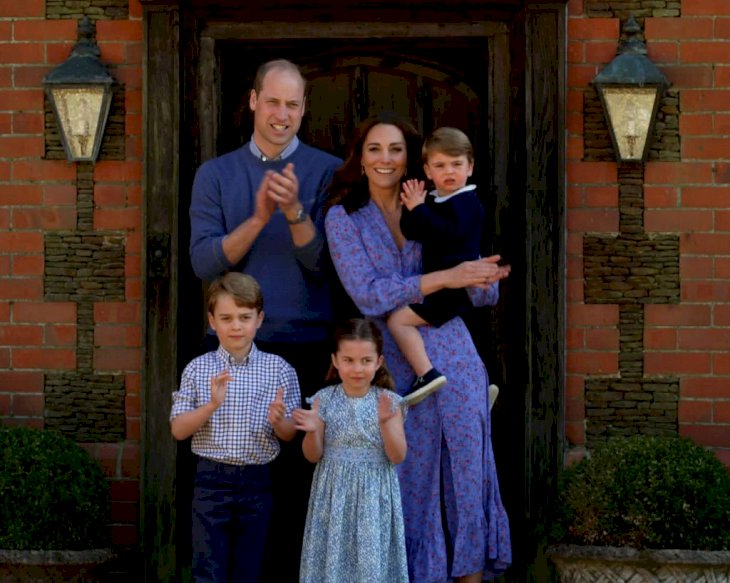 ---
COUPLE IN RED
The Duke and Duchess of Sussex were both seen rocking a matching red ensemble at the 2020 Mountbatten Festival of Music. The Duke of Sussex has already worn his military uniform a couple of times prior, but he had always worn it in black, never red. People speculated that this was to show solidarity on how they wanted to step down as senior royals.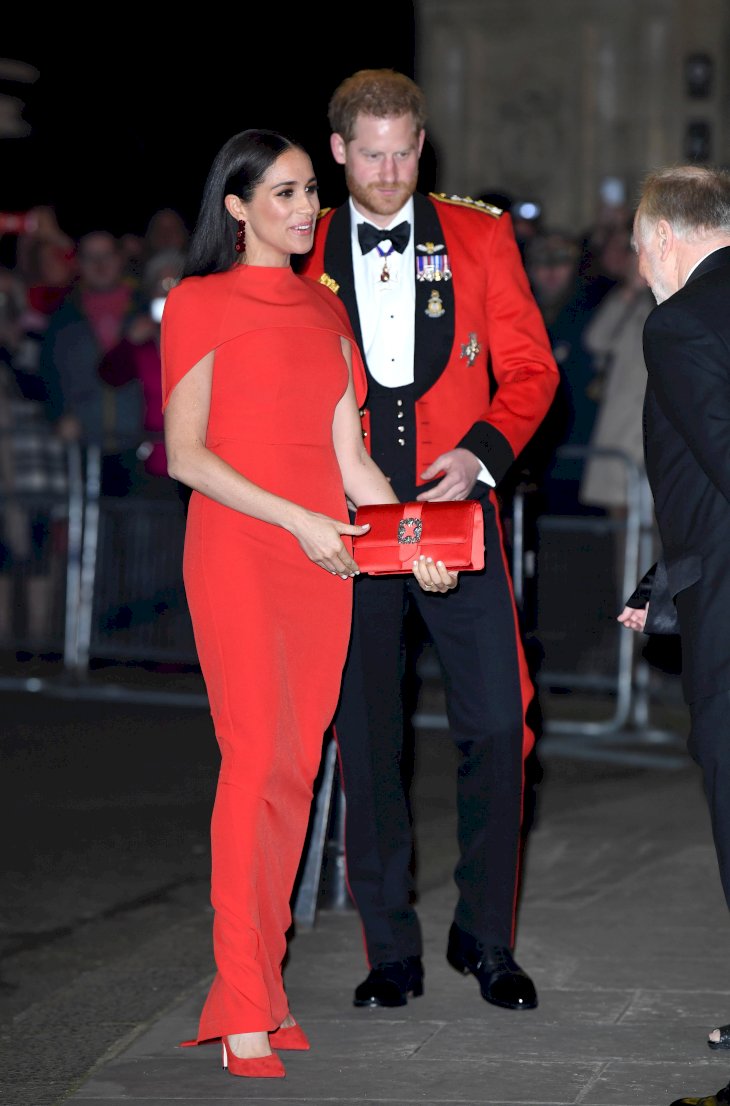 ---
QUEEN ELIZABETH IN BEIGE
Did we ever imagine that there would come a time when we would see Queen Elizabeth in a non-rainbow colored ensemble? Well, it came when she was seen sporting an all-beige look alongside the Duchess of Cambridge and the Duchess of Sussex in early 2020. This was to show solidarity with the Sussexes, and we think that it was an incredibly touching gesture!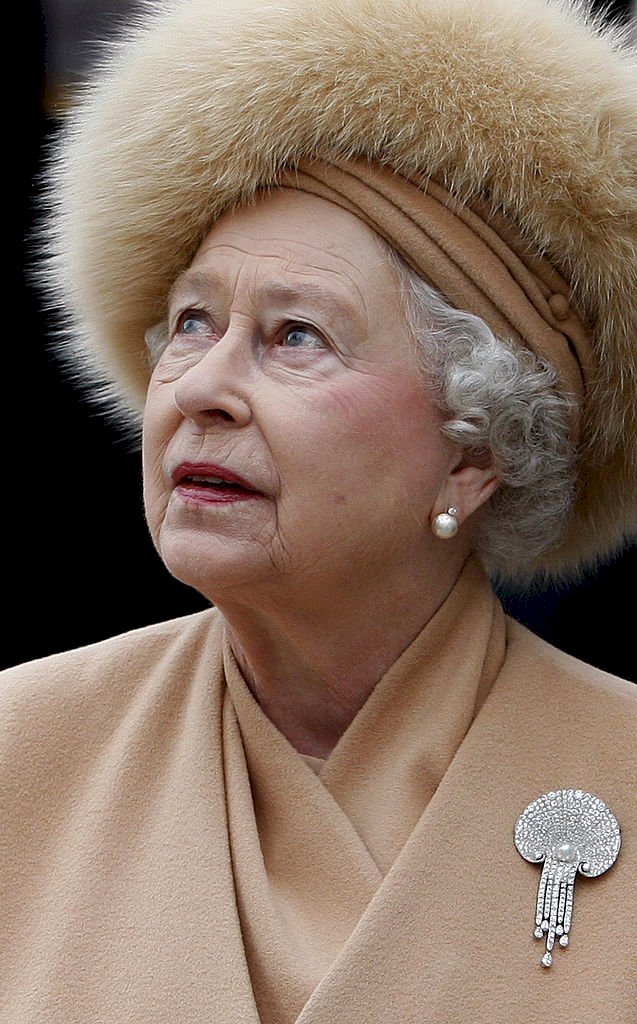 ---
DI'S REFUSAL TO WEAR CHANEL
Chanel is one of those fashion houses that are beloved all around the world, but it is that one fashion house that Princess Diana absolutely despises. The reason is not that she did not like the clothes or what Chanel was producing, it was because of their logo or initial. The double C's apparently reminded her of another double C in her life: Charles and Camilla. Yikes!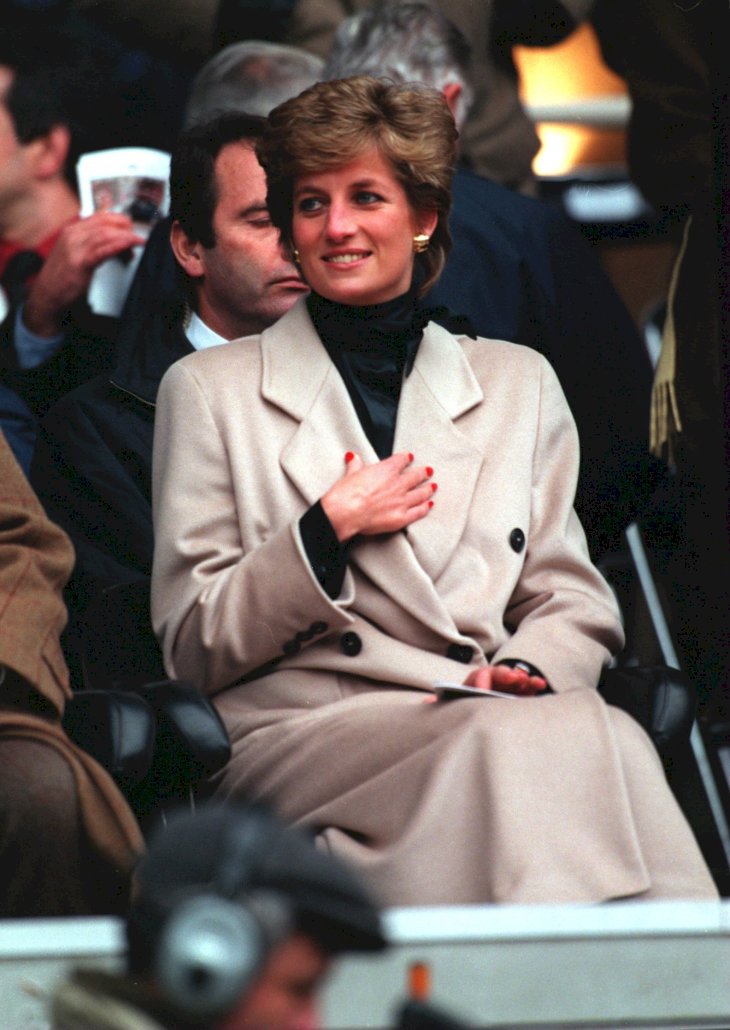 These are so many hidden meanings behind our favorite royal's outfits. For one of the most powerful and influential families around the world, the Windsors really follow a whole lot of special rules and royal etiquettes. We cannot wait to see what the members of the Royal Family will wear next! Which fashion moment was surprising to you? Leave a comment below, and share this article with your family and friends!