Kate Middleton Speaks About Prince Louis
Prince Louis is the youngest Cambridge baby and he is already making headlines worldwide. The two-year-old has however been struggling with life in lockdown for the sweetest reason! Ever wondered if it's likely Louis will become King? Find out this and more below...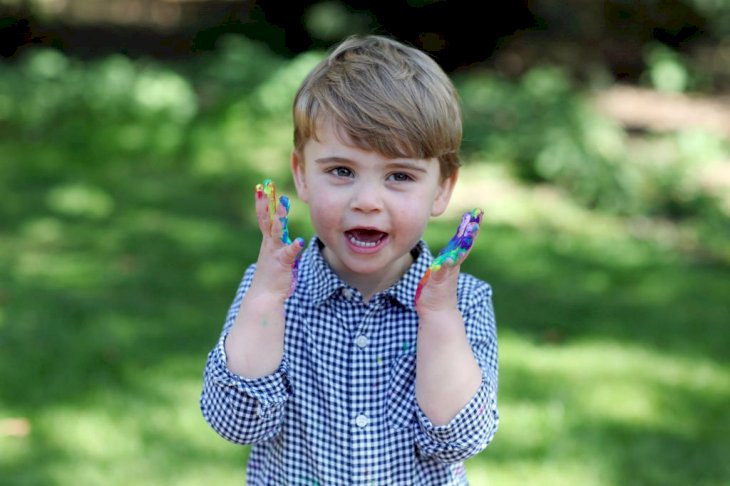 ---
MEETING THE LITTLE PRINCE
Prince Louis is the third and youngest child of Prince William and Kate, the Duke and Duchess of Cambridge. He said his first hellos in the world on April 23, 2018. You may be familiar with his two older siblings, a brother, Prince George, and a sister, Princess Charlotte.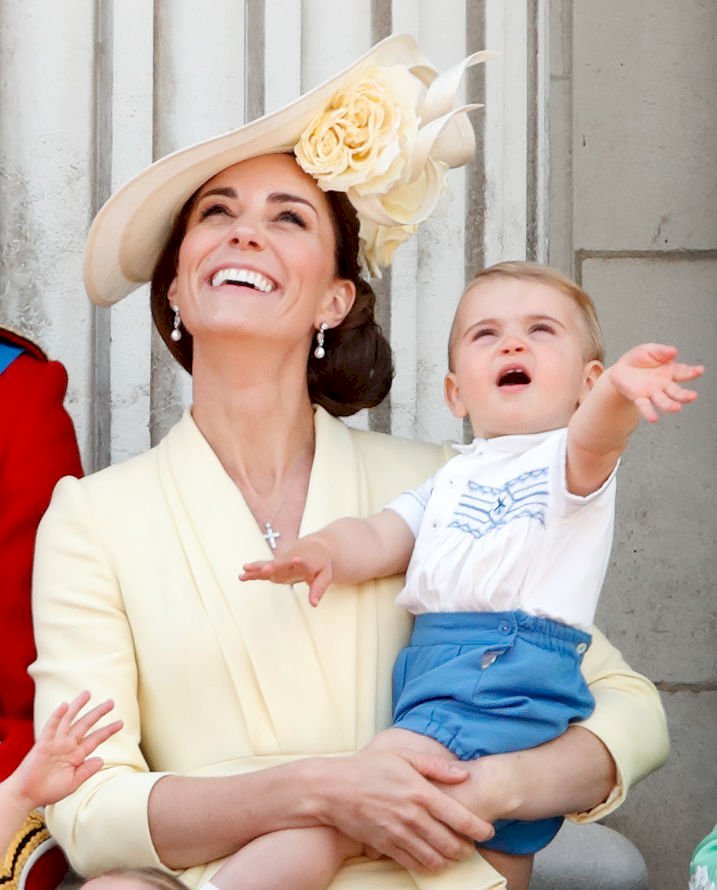 ---
WHAT IS HIS FULL ROYAL NAME? 
While we all affectionately call him Prince Louis, he actually has a full name with some pretty significant meaning. Known formally as Louis Arthur Charles, or His Royal Highness Prince Louis of Cambridge, this traditional name goes way back as 'Louis' is linked to the Duke of Edinburgh's maternal grandfather, Prince Louis Alexander of Battenberg.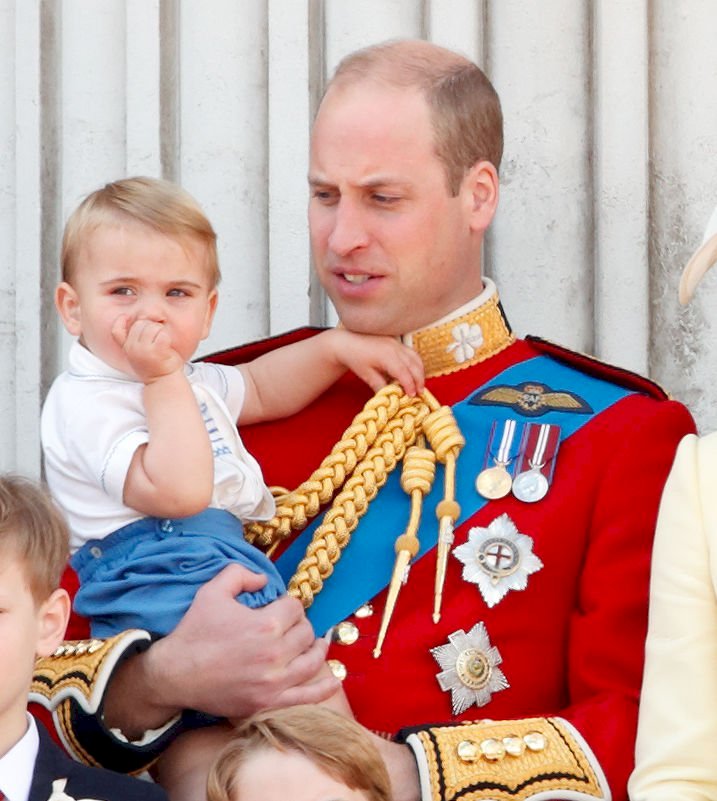 Louis is also Prince William's third middle name! Prince George's full name is George Alexander Louis. So, there are a lot of Louis around! Do you know what this powerful and very royal name means? Well, its German and French links lead us to believe it means "renowned warrior". How fitting!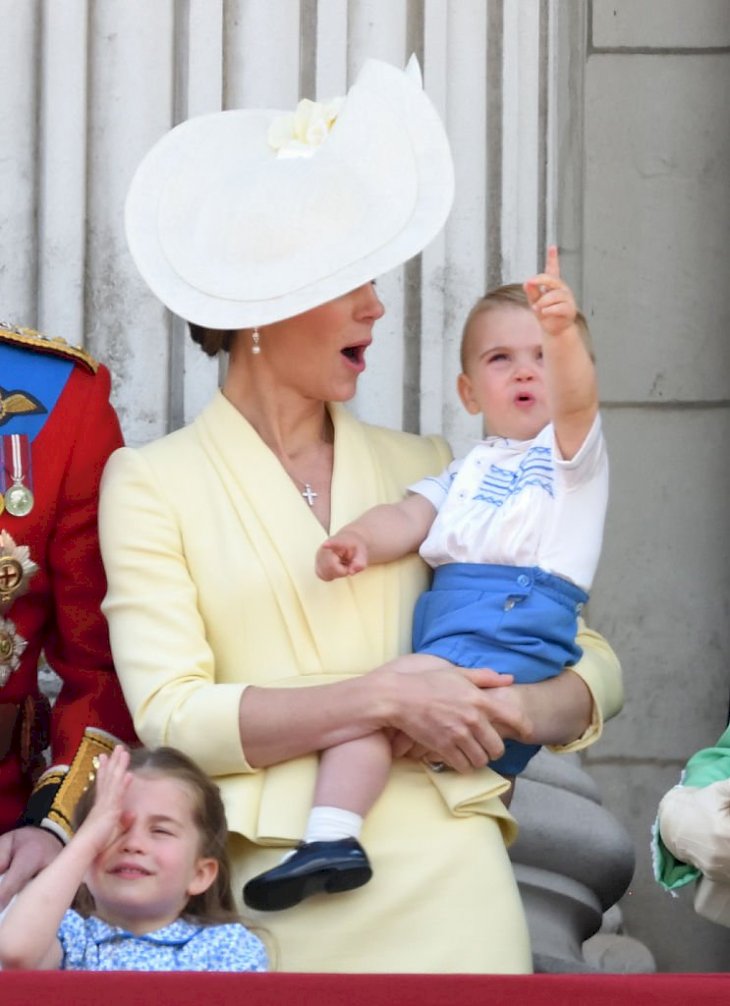 ---
WHY 'ARTHUR' AND 'CHARLES'? 
Many have bee wondering why this little man was gifted the second name Arthur and of course, there is a clear reason. It is one of his father's and Prince Charles' middle names. To make it even more legendary, the Queen's father, King George VI also shares this middle name! 
His third and final name, which is 'Charles' is a bit more obvious. This is clearly paying tribute to his paternal grandfather, Prince Charles. We think this naming tradition is pretty special. What do you think about it?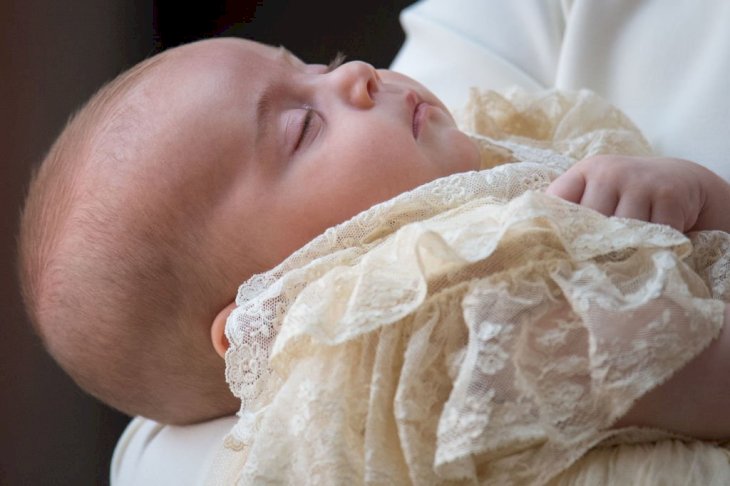 ---
WHICH ROYAL RECORD DID PRINCE LOUIS BREAK? 
Prince Louis made his very first big headline at birth! Not only was news of his arrival well received but he broke a royal record when Duchess Kate gave birth to him. How so? Well, He weighed in at 8 pounds 7 ounces! This is the heaviest heir to the British throne in a century!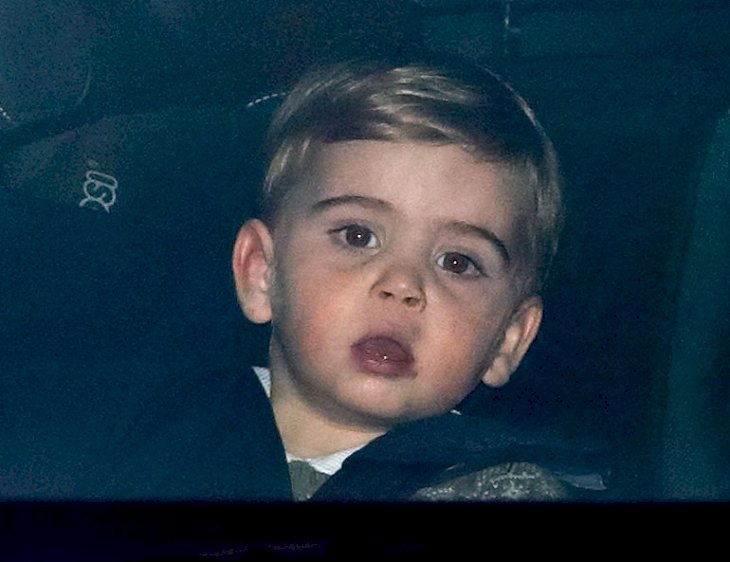 ---
A BUDDING LITTLE EXPLORER 
We all know Kate loves the outdoors and in fact, she is an avid gardener. This seems to be rubbing off on Louis. The youngster never misses a chance to explore with his mum. During a surprise visit to the Royal Horticultural Society's garden, the Duchess shared more about this.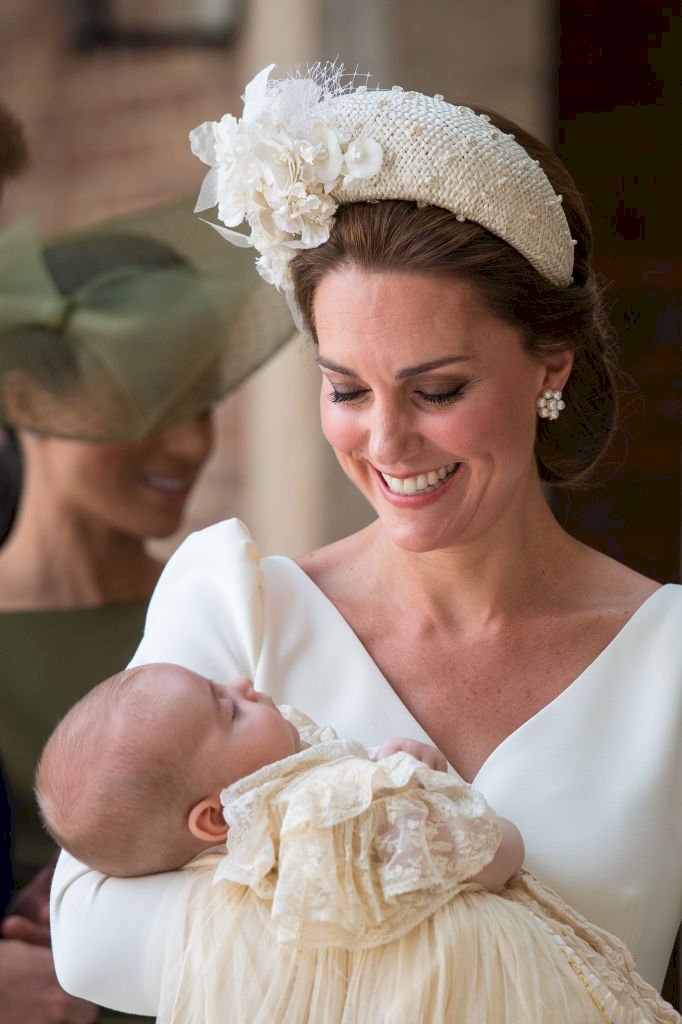 A source relayed Kate's words as she said, "She was telling us how her son Louis loves smelling flowers. He enjoys being outside." To add to this, the family has their own veggie garden. Kate expressed, "We grow our own vegetables. We've got carrots, beans, beetroot — a massive favorite — Louis absolutely loves beetroot."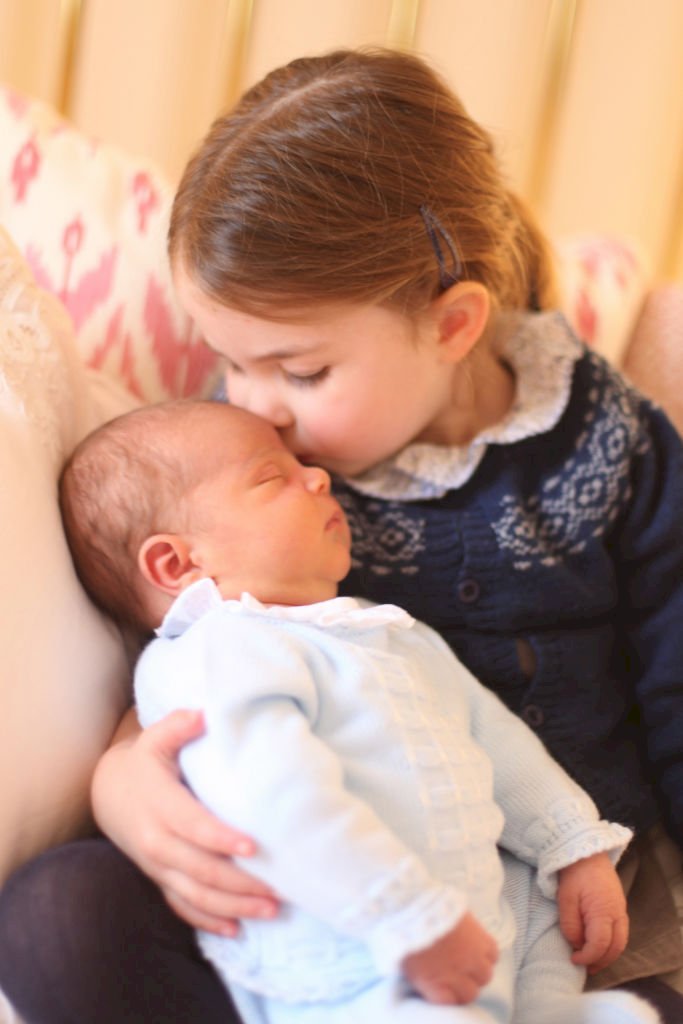 ---
WILL LOUIS EVER BE KING? 
It has been questioned if the Cambridges third child will ever ascend the throne. To be honest, it's pretty unlikely. Prince Louis is fifth in line to the throne as the youngest child of the Duke and Duchess of Cambridge. The line of succession is pretty backed up and this little one may never gain that great honor.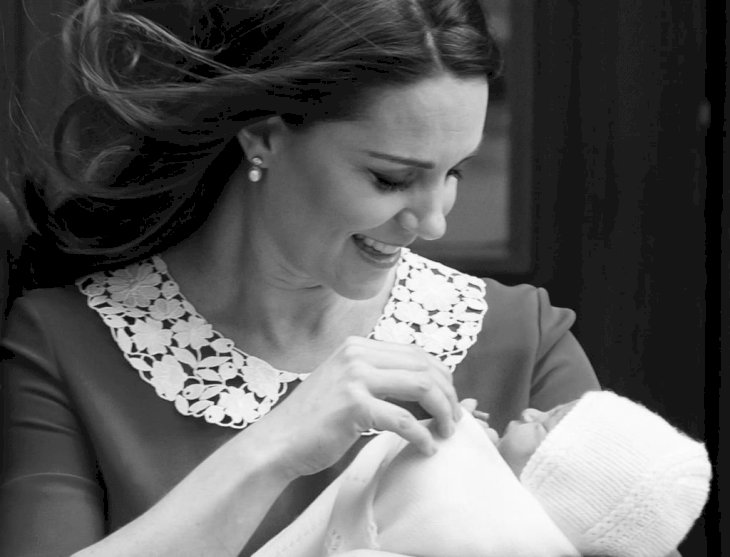 With Queen Elizabeth II as a current monarch, her eldest child, Prince Charles is set to become the next reigning Monarch. This will be followed by the ever-capable Prince William. Of course, his children will then follow him, with Prince George in the third position, and Princess Charlotte coming in fourth (this will change when Prince George has his own kids!)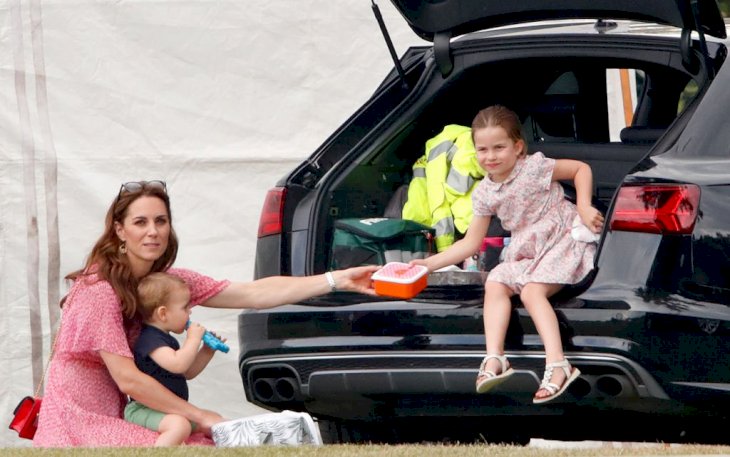 ---
HOW HAS 2020 BEEN FOR PRINCE LOUIS? 
This year has taken us all by surprise and someone that hasn't been able to follow the lockdown rules set because of Covid-19 is, of course, the 2-year-old prince. Louis's mother, Kate has been vocal about how her son has been struggling with social distancing.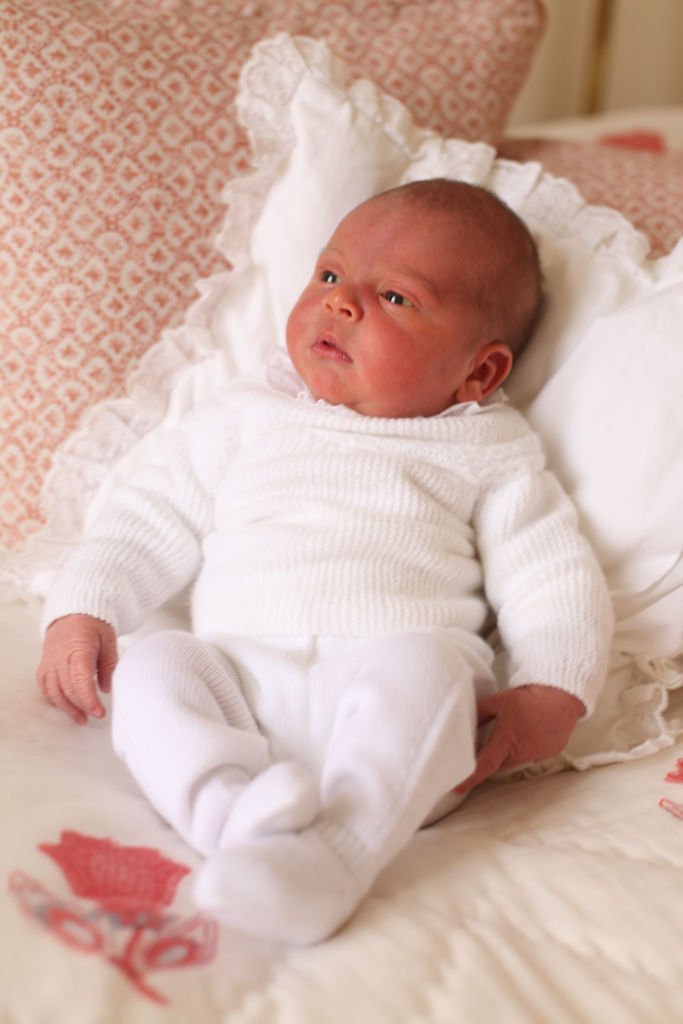 Prince Louis has been struggling to get a grip on the new normal. During an interview, Kate said, "I was just saying, Louis doesn't understand social distancing. So he goes out wanting to cuddle everything, particularly any babies younger than him." How sweet! 
---
LOUIS MAKES LIFE A LITTLE "HECTIC" 
Louis also caused some commotion for Kate and Will earlier this year when they were busy having an important video call. As the family chatted with the extended royal family, the call was often hung up. Why? Well, the prince explained, "For some reason, he sees the red button and he always wants to press the red button."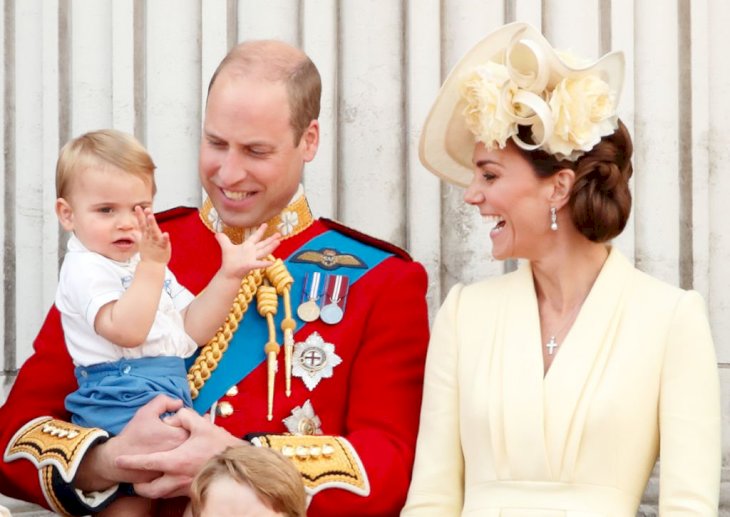 Kate continued by adding that, "It gets a bit hectic, I am not going to lie, with a 2-year-old." It is exactly this candor and relatability that's makes Will, Kate, and their adorable family one of the most beloved royal broods of all time!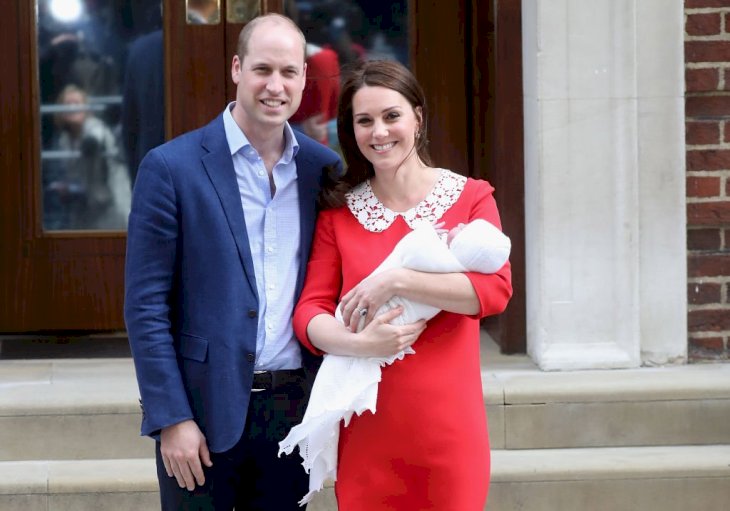 ---
LOUIS, THE BUDDING ARTIST 
So, how has Prince Louis been keeping busy at home? Well, he has certainly honed in on his creative side. Louis found some ways to thrive via his fine art skills. Proud mom, Kate took some pictures of his work and shared it with the public for his birthday this year.
His finger-painted masterpiece was vibrant and colorful but that's not all. This youngster has also got a great knack for gardening along with his older siblings. Kate said, "The children are really enjoying growing their sunflowers, Louis's is winning so George is a little grumpy about that!" 
---
LOUIS PERFECTS THE CLAP 
One of the sweetest gestures undertaken by the Cambridge trio is the heartwarming appearances to clap for health care workers. While they have largely remained out of the public eye, these small glimpses have shown us just how much little Louis has grown over the last few months! 
---
DO THE CAMBRIDGE KIDS UNDERSTAND LOCKDOWN? 
So, how have the Duke and Duchess of Cambridge explained Lockdown to their kids? Well, in an interview the duchess discussed how she and Prince William relay facts about COVID-19 to them. She said, "It's been ups-and-downs, like a lot of families self-isolating."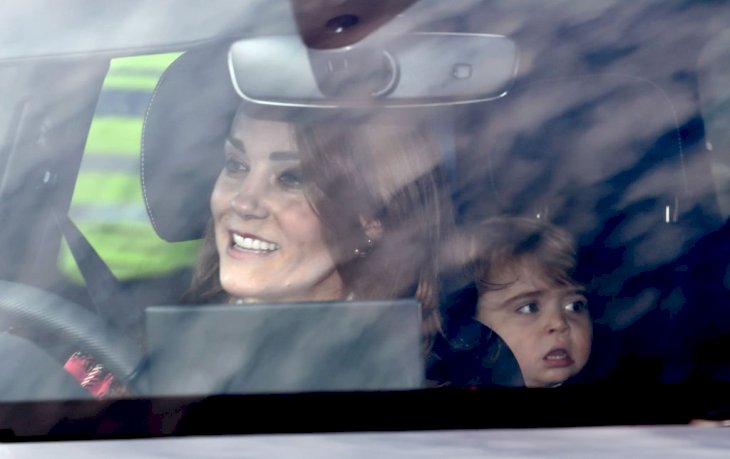 She continued, "George is much older than Louis is, but they are aware. Although you don't want to scare them and make it too overwhelming, I think it is appropriate to acknowledge it in the simple ways, in an age-appropriate way."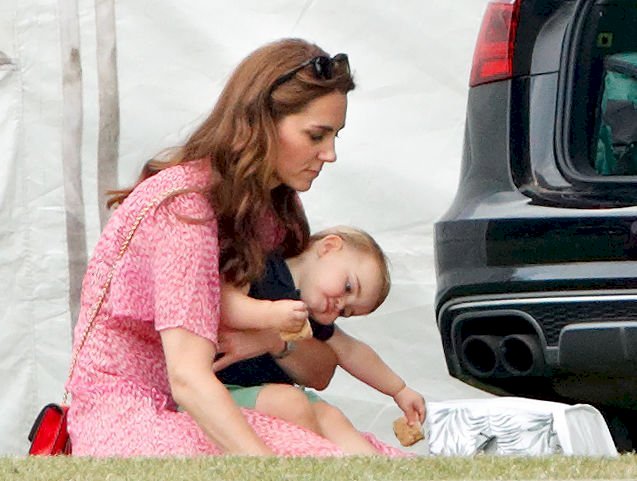 ---
THE BIG CHALLENGE THAT AWAITS PRINCE LOUIS 
Next year a huge challenge awaits little Louis. He is set to begin his academic journey in the first month of 2021. The little one's trip to nursery school will be a huge adjustment for him, especially after all this time at home with his siblings. Where will he go? Well, his parents have been tight-lipped about their chosen school but we have a few ideas.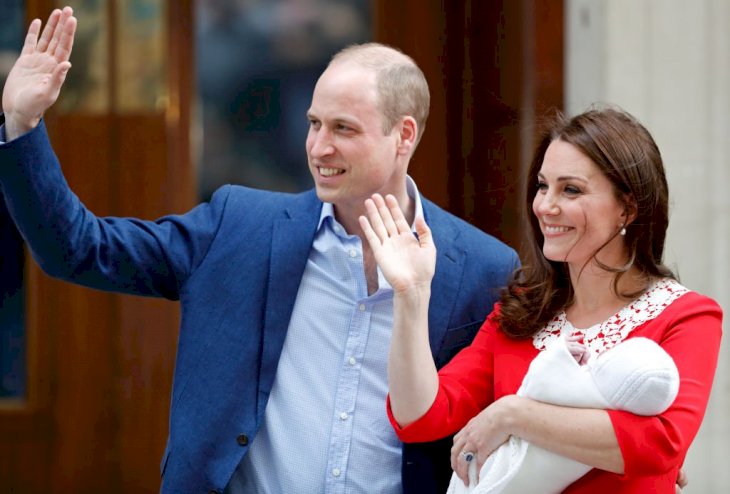 Prince George attended Westacre Montessori School while Charlotte went to Wilcocks Nursery School in London. This second option seems the most likely as the Cambridges moved to the grounds of Kensington Palace. So, what will life in Willcocks Nursery School look like for the growing prince? 
---
LOUIS WILL MOST LIKELY ATTEND THE WILLCOCKS NURSERY SCHOOL 
As 2021 crawls closer, Louis's parents will rest assured knowing that the school's location is just down the road from the Cambridges' London home. The nursery's website explained, "The most important aspect of the school is that the children are happy. We feel that it is extremely important for children to enjoy their first experience of school life."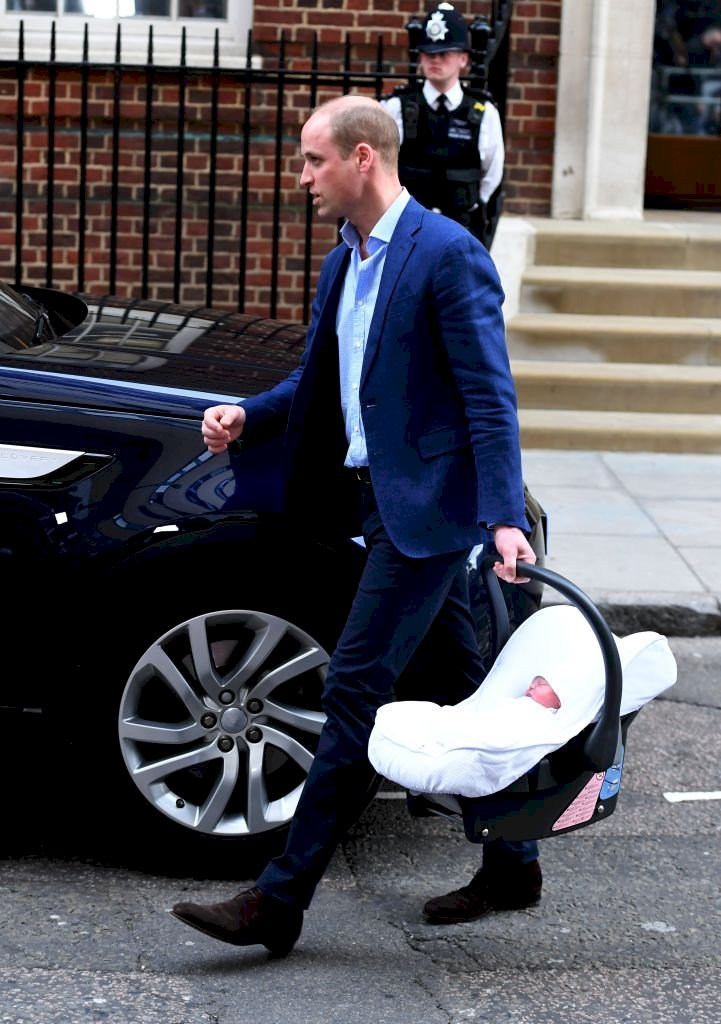 They continued, "By nurturing inquisitive minds and fostering a love of learning the children are encouraged and supported as they develop key skills ... We teach lifelong learning behaviors: kindness, collaboration, independence, and personal discovery and we aim for high standards, excellence, and good manners." Seems perfectly suited for a young royal!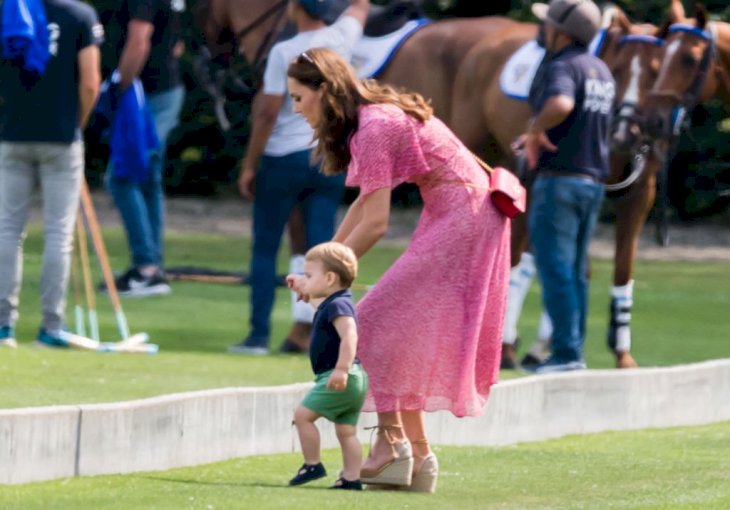 ---
THE LITTLE PRINCE ON HIS BIRTHDAY THIS YEAR 
"Thank you for all your lovely messages on Prince Louis' second birthday! The Duke and Duchess of Cambridge are very pleased to share new photographs of Prince Louis, taken by The Duchess this April." This was the message that accompanied a social media post celebrating little Louis's second birthday. What a lovely snap! 
---
LOUIS HAS NOT BEEN ALLOWED TO SEE HIS GRANDPARENTS 
One of the saddest aspects of 2020 has been the social distance placed between young kids like Louis and their grandparents. For them to be missing all of his big "firsts", must be tough. The Cambridges spent lockdown at Anmer Hall and later moved to London for the schooling of Prince George and Princess Charlotte.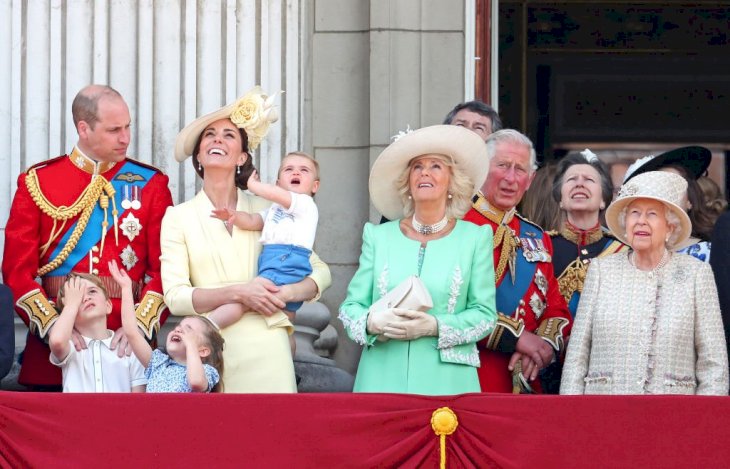 Because the kids come into contact with their peers and friends so often, they have refrained from seeing their beloved family. This includes Kate's mum and dad, and of course, the Queen, and Prince Philip. We hope that they will be able to reunite safely in no time! 
Prince Louis is bound to keep the royal family entertained for years to come! With his budding personality and adorable features, we can't wait to see what the future holds for him. What do you think about this young royal and his life in recent times? Leave us a comment and be sure to click the share button if you liked this article! 
ⓘ We at ENG.AMOMAMA.COM do our best to give you the most updated news regarding the COVID-19 pandemic, but the situation is constantly changing. We encourage readers to refer to the online updates from CDС, WHO, or Local Health Departments to stay updated. Take care!