From Jennifer Aniston to Jerry Seinfeld: The Highest Paid TV Stars
Have you ever wondered how much your favorite TV stars earn for doing their day job? The figures are in and we've gathered some truly surprising results ... TV stars do bring in the big bucks! Let's find out which actors and actresses have been raking in millions of dollars for episodes of your favorite shows.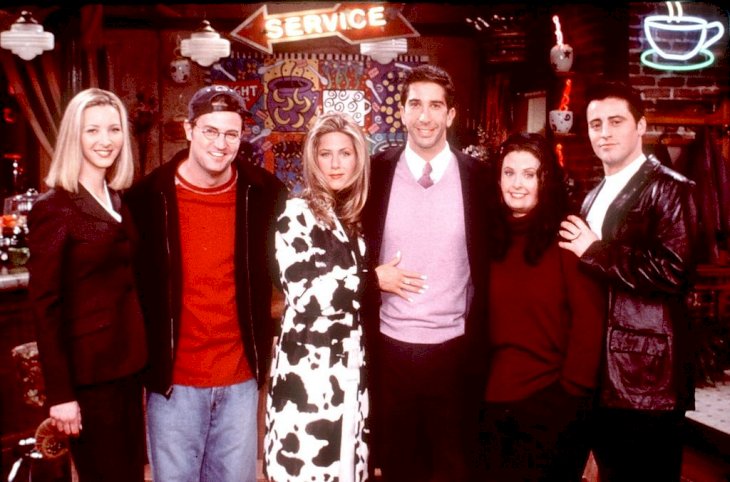 ---
JENNIFER ANISTON & REESE WITHERSPOON: THE MORNING SHOW 
Did you know that "The Morning Show" is Jennifer Aniston's first appearance on television since "Friends." That's why it's no wonder she and co-star, Reese Witherspoon rake in the big bucks. Aniston and Witherspoon are both executive producers and thus it makes sense that they get roughly $2 million per episode! Aniston's net worth now stands at $300 million!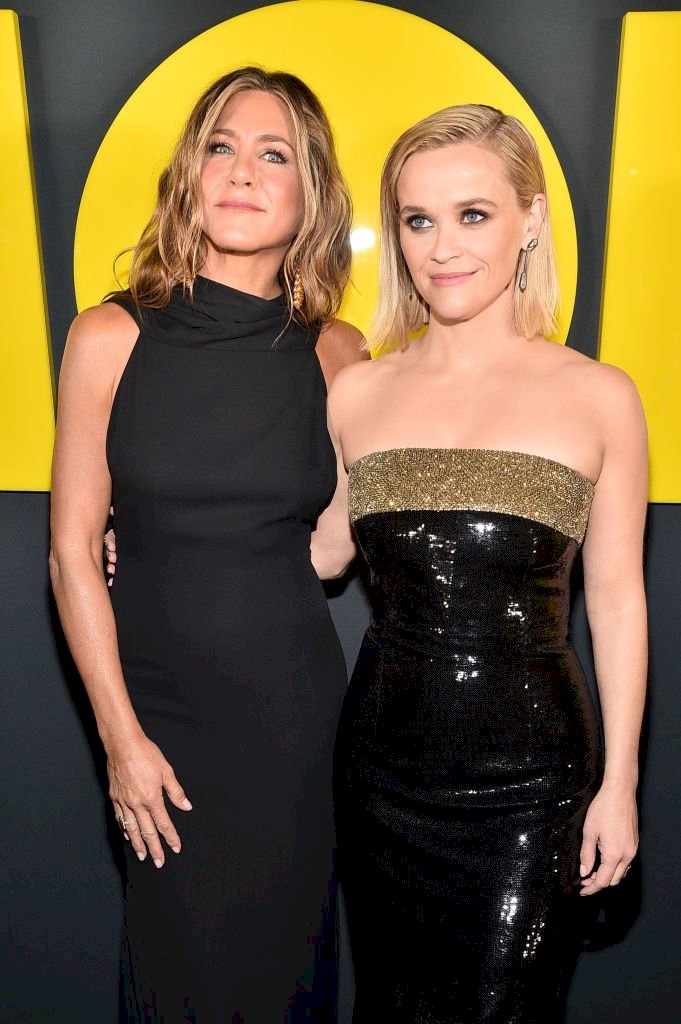 The bubbly blonde actress, Reese Witherspoon who has been in the limelight for most of her life (hello Legally Blonde) spoke up about their hefty paychecks. She explained that "I guarantee these companies are really smart, and if they agree to pay us, they're doing it for a reason." Reese sits comfortably with a net worth of $200 million!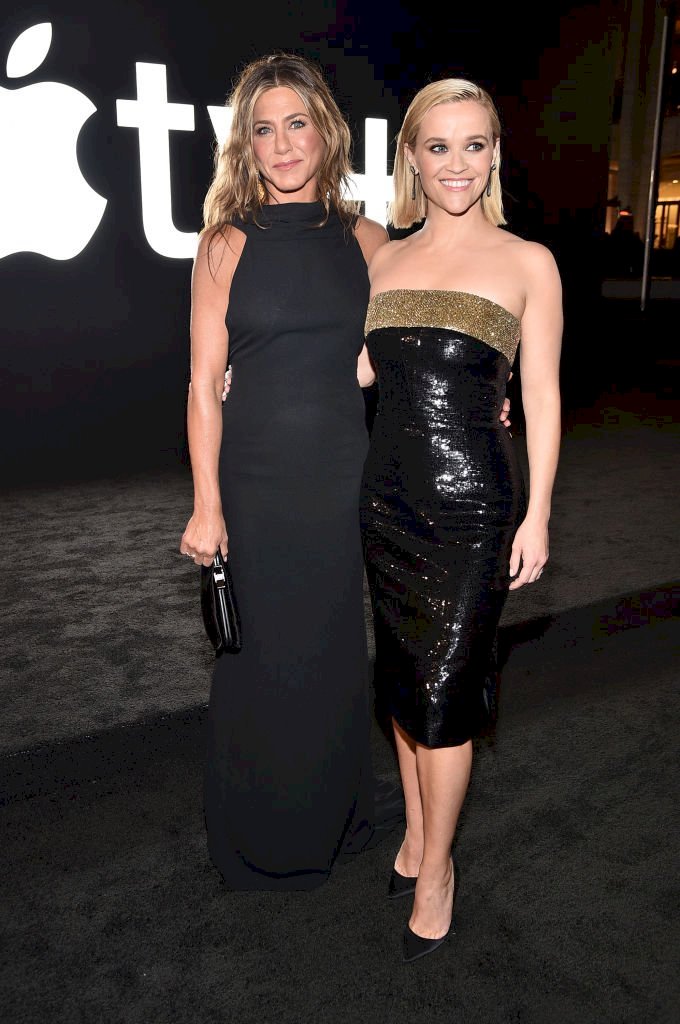 ---
MARISKA HARGITAY: LAW AND ORDER 
Mariska Magdolna Hargitay is an American actress who has made history for the length she's starred on the hit drama, Law & Order. Starring as Captain Olivia Benson, she earns $13 million per year, making her total net worth around $50 million. Not bad, Mariska, not bad!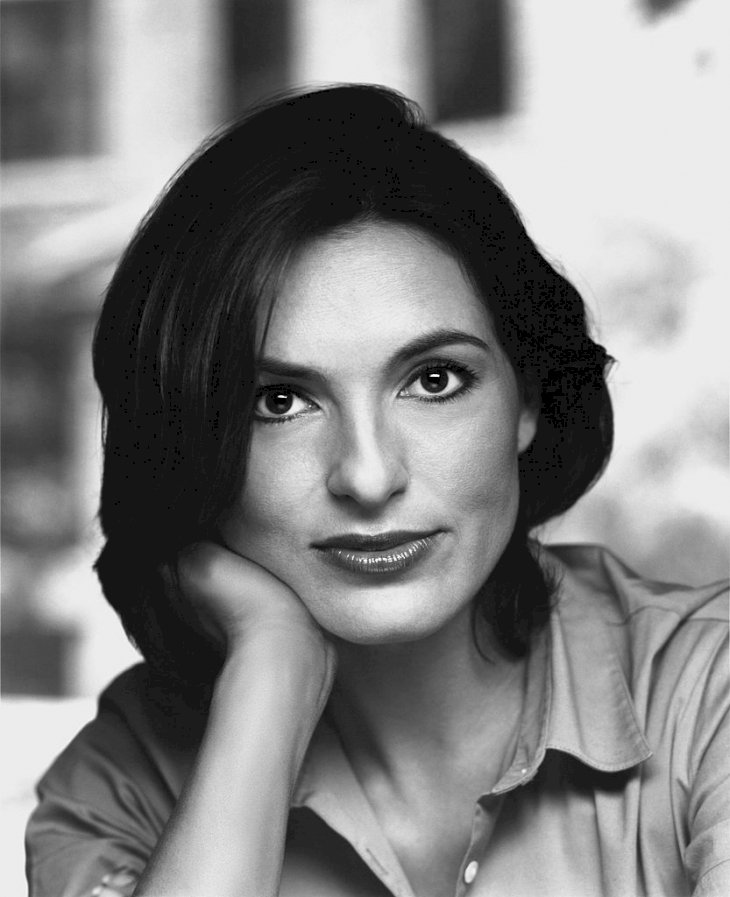 ---
JENNIFER ANISTON, COURTENEY COX, LISA KUDROW, MATT LE BLANC, MATTHEW PERRY & DAVID SCHWIMMER: FRIENDS
They changed the sitcom world forever, yes it is of course the cast of Friends. These main stars were watched far and wide and thus the $1 million per episode was perfectly deserved. Their 2003's million-dollar final season was one for the books and all of these stars are certainly set for life thanks to this show and their incredible fame. 
---
HUGH LAURIE: HOUSE
Hugh Laurie was bringing in more or less $700,000 per episode for his role in the hit medical show, House. As Dr. Gregory, the actor took the series to new heights and even allowed it to walk away with a few impressive awards. The Emmy-nominated series and Golden Globe award winner earned his paycheck for sure. Laurie's net worth? A humble $45 million.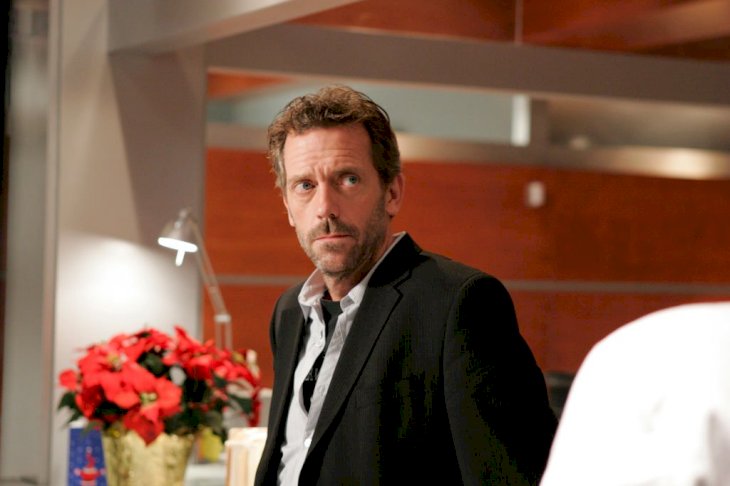 ---
JULIA ROBERTS: HOMECOMING 
Julia Roberts, the original Pretty Woman, known for her amazing film roles, would not jump to TV for peanuts. So when she was asked to star in the series "Homecoming," she named her price and she named it high. Julia was paid $600,000 per episode, not bad for the veteran silver screen actress. Her net worth is a pretty impressive at $250 million!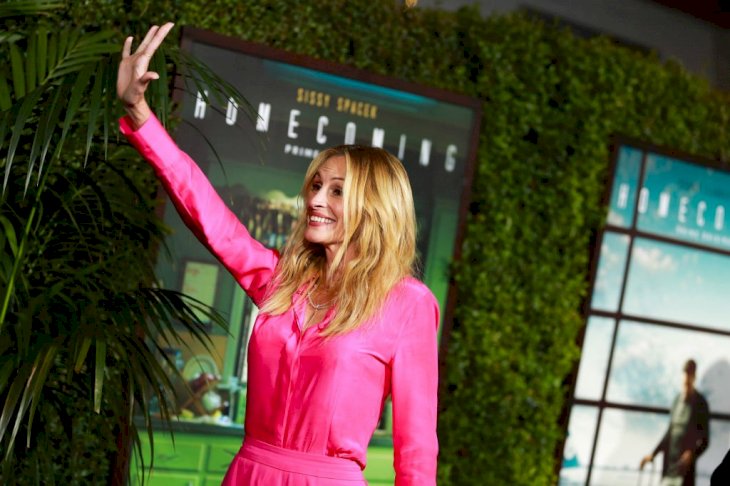 ---
JERRY SEINFELD: SEINFELD
The one and only Jerry Seinfeld was a funny man that certainly worked hard at making audiences laugh. For this effort, he was comfortably rewarded with around $1 million per episode. Seinfeld's final 1997-1998 season set him up for life and now he is worth an estimated $950 million! Wow, now that's what we're talking about.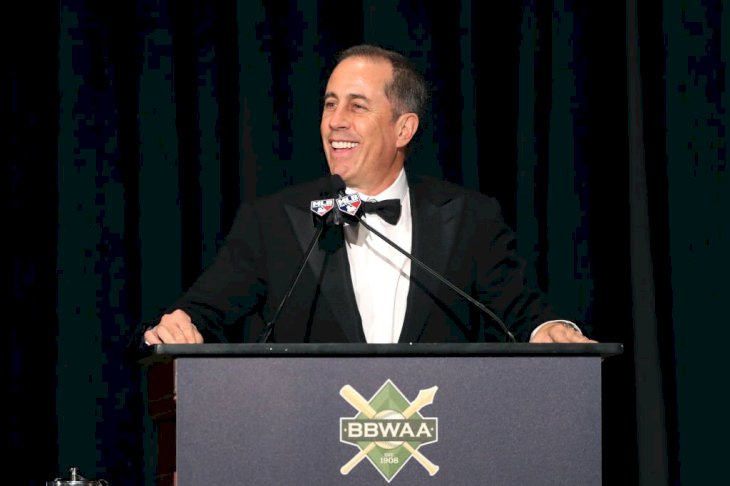 ---
THE HANDMAID'S TALE: ELISABETH MOSS 
On "The Handmaid's Tale," Elisabeth Moss plays June "Offred" Osborne and gives of her heart and soul to make the series remarkable. To make her even more impressive, she worked as an executive producer! Thus, her paycheck of an estimated $1 million per episode is understandable. She is worth around $20 million, mainly thanks to this series!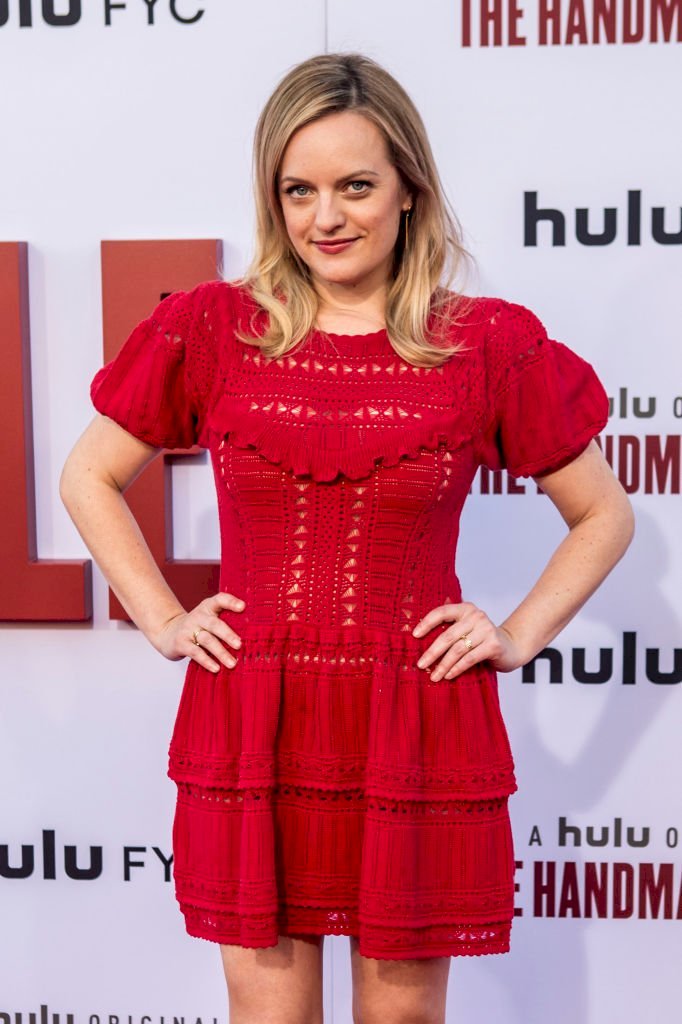 ---
KERRY WASHINGTON: SCANDAL 
Kerry Marisa Washington, she is beautiful and talented and that's why America cannot get enough of her. In her role as Olivia Pope, for the hit show Scandal, she made some serious headlines. The actress is said to bring in around $11 million every year and this sets her net worth at about $50 million.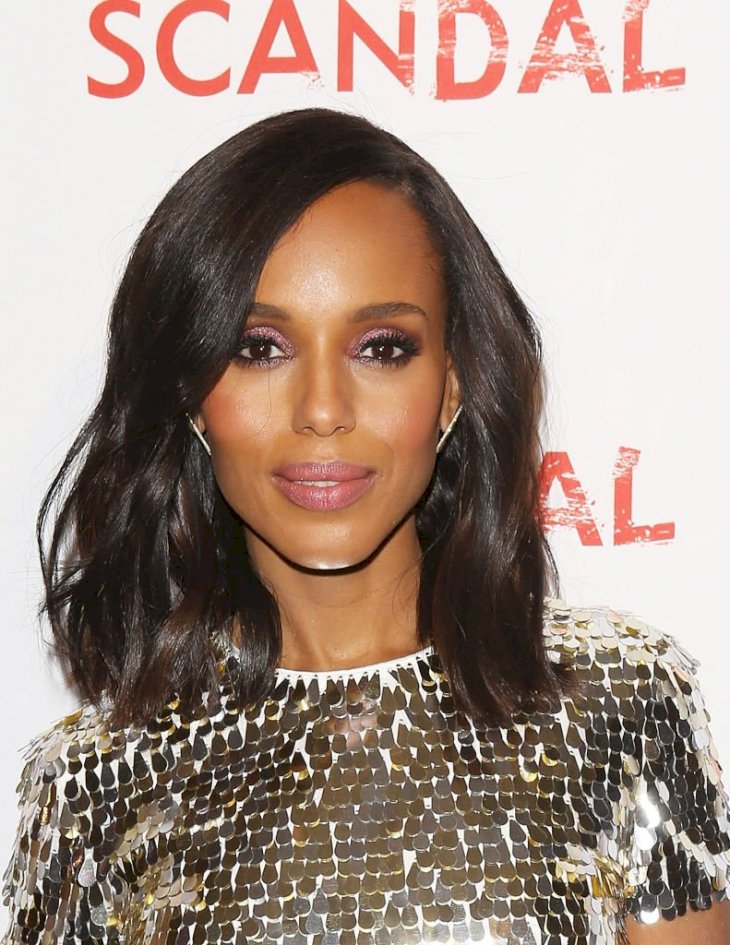 ---
ALEXIS BLEDEL & LAUREN GRAHAM: GILMORE GIRLS 
This daughter and mother series became a beloved hit during its days and even now in syndication. Starring  Alexis Bledel and Lauren Graham, Gilmore Girls was full of warmth, love, and drama. These girls who took on the roles of Rory and Lorelai Gilmore surely deserved the fame and paychecks they garnered.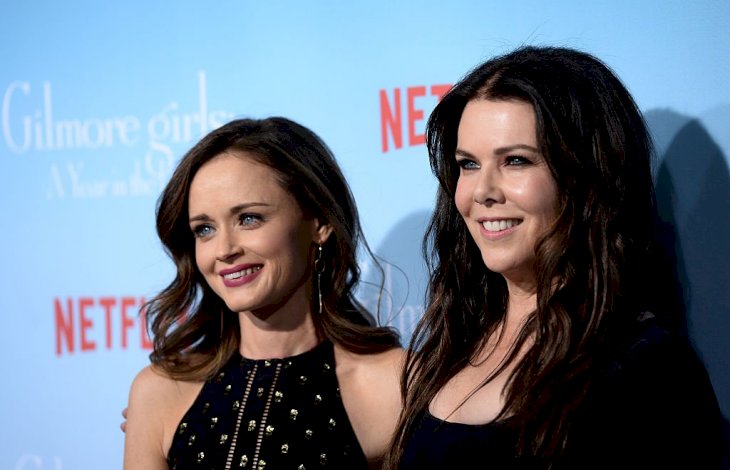 The series ran for seven seasons and Netflix brought it back for a final 4-part miniseries, Gilmore Girls: A Year in the Life. The lead stars were paid a lovely $750,000 per episode to give of their time and skills. Lauren's net worth is now $15 million, while Alexis sits comfortably with $6 million.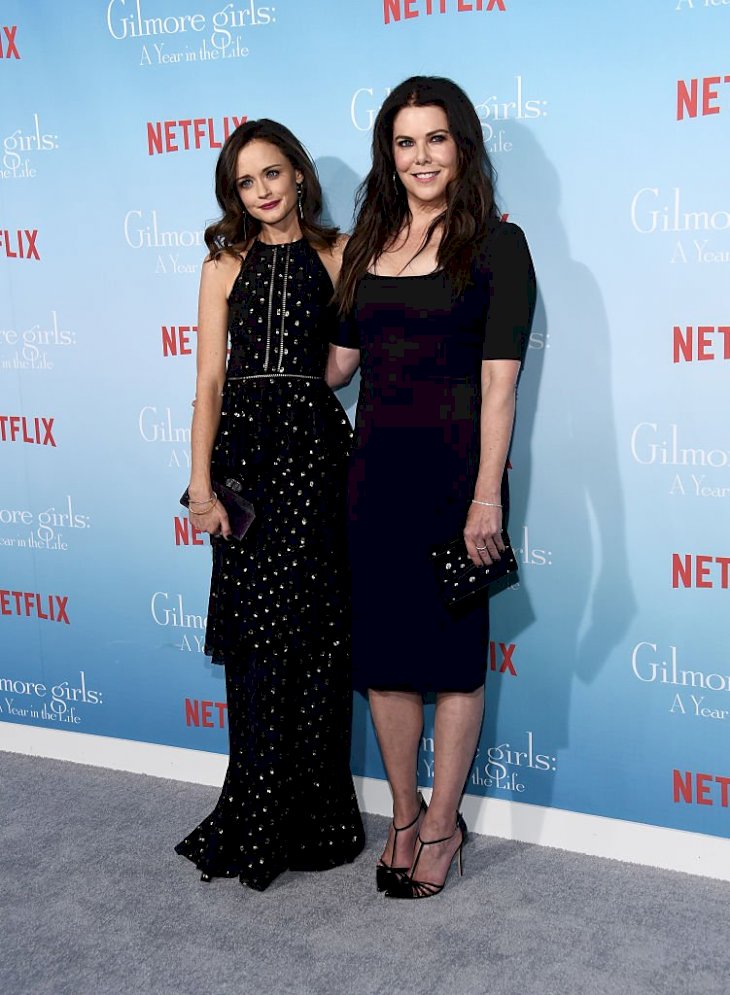 ---
CHARLIE SHEEN: TWO AND A HALF MEN
With a salary of around $1.8 million per episode, Charlie Sheen was set to become the highest-paid actor on TV, with Ray Romano also vying for this title. However, due to his own personal drama, he was let go from the show, Two and A Half Men. But Charlie proved that he could make a comeback.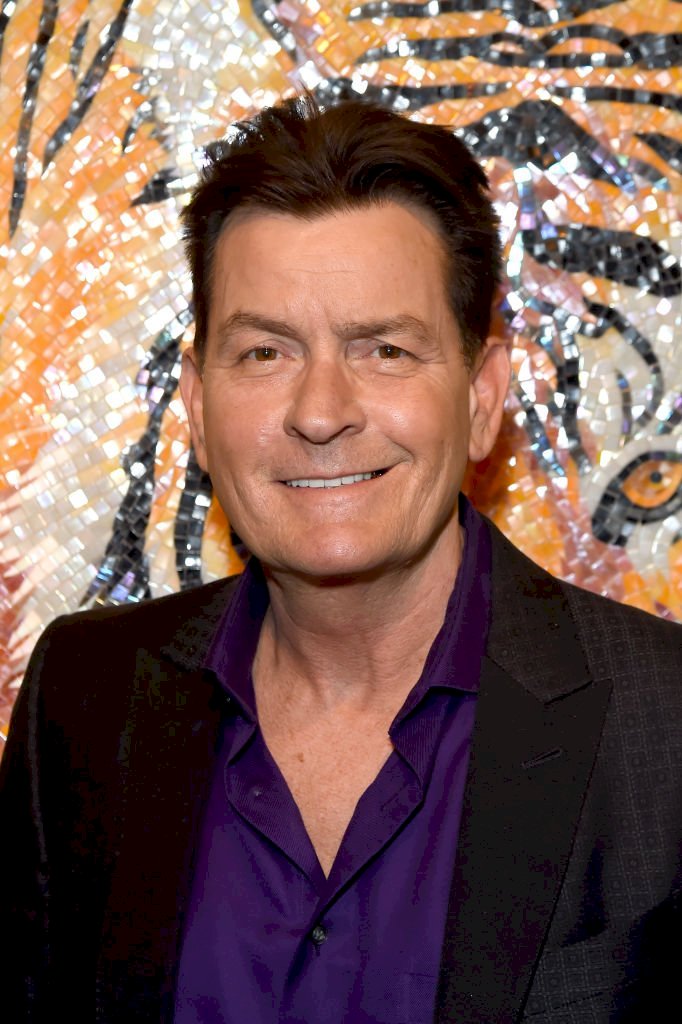 Have you ever heard of Anger Management? Well, Charlie Sheen was once again making waves thanks to this series. With the episodes racking up, the actor was set to bring in around $150 million. So it is true when one door closes, another one opens! His net worth is currently "only" around $10 million, as he once again lost lots of his money due to drama.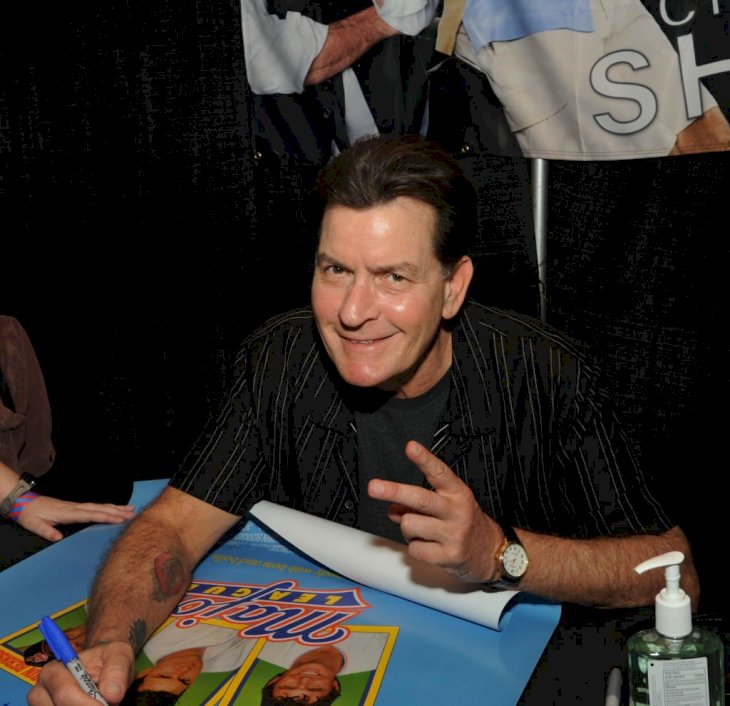 ---
SOFIA VERGARA: MODERN FAMILY 
She beautiful and full of life, yes it is none other than Sofía Margarita Vergara. The Colombian-American actress is known mainly because of her role as Gloria Pritchett in the popular ABC comedy "Modern Family". This series allowed her to amass quite an impressive title for 2012, 2013, 2016, and 2019.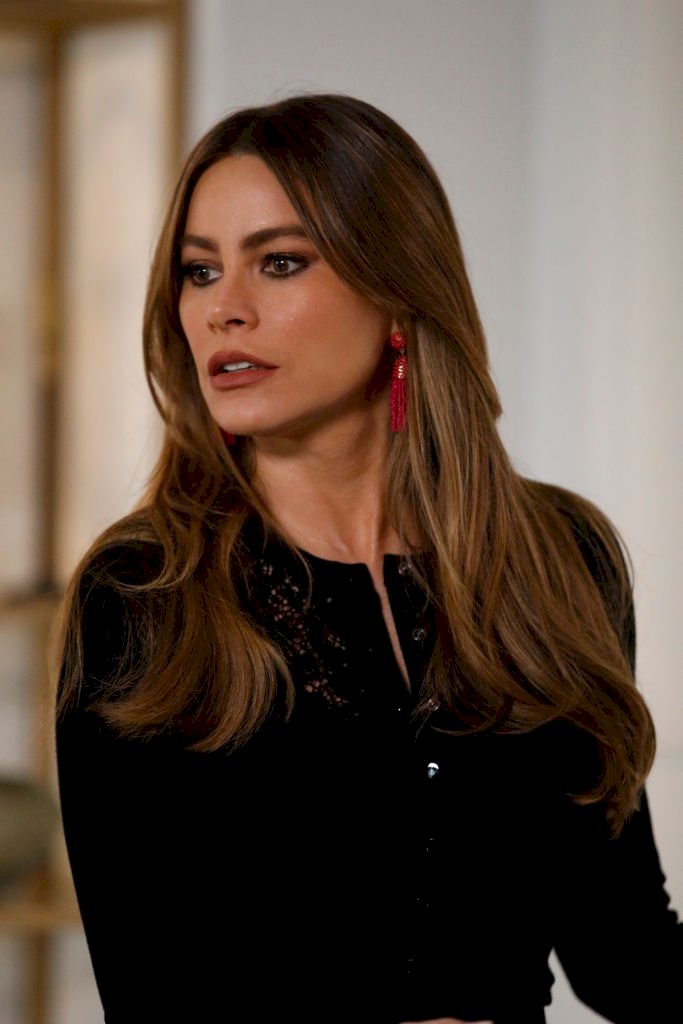 The title? She was the top-earning actress on American television! Now the lovely starry woman is worth an estimated $42.5 million per annum. With more projects in the pipeline such as being a judge on America's Got Talent, the star sits pretty with a total net worth of $160 million!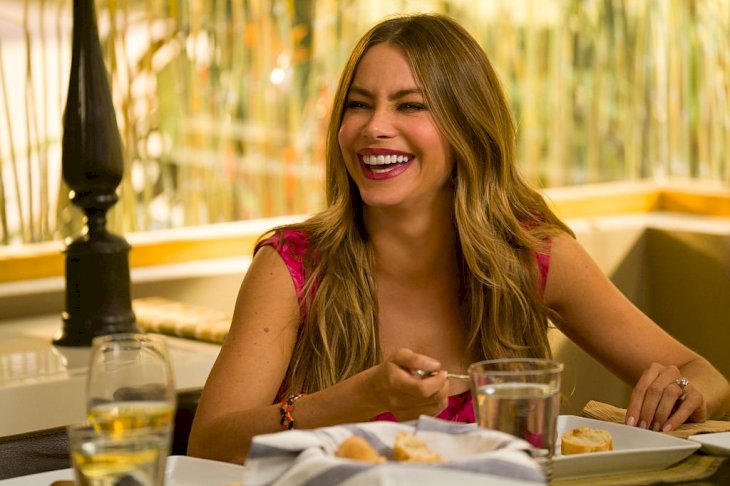 ---
TIM ALLEN: HOME IMPROVEMENT
You will know the beloved Tim Allen for his roles on Toy Story and of course Santa Clause. While he did bring in big bucks for those films, he was also smiling to the bank with $1.25 million per episode for his role on Home Improvement. That was a pretty impressive paycheck considering it aired during the 90s.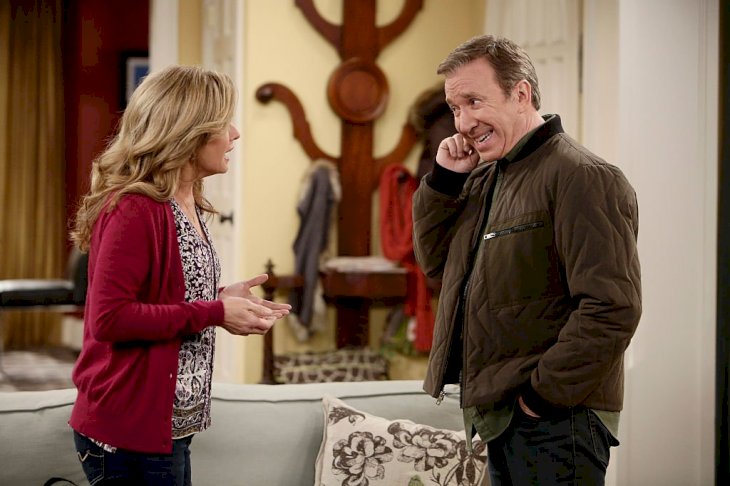 ---
REESE WITHERSPOON & NICOLE KIDMAN: BIG LITTLE LIES 
The former HBO CEO and chairman Richard Plepler spoke about why actresses, Reese Witherspoon and Nicole Kidman were certainly worth the $1 million they were getting for each episode of Big Little Lies. He expressed, "Reese and Nicole had the vision to know what this could become."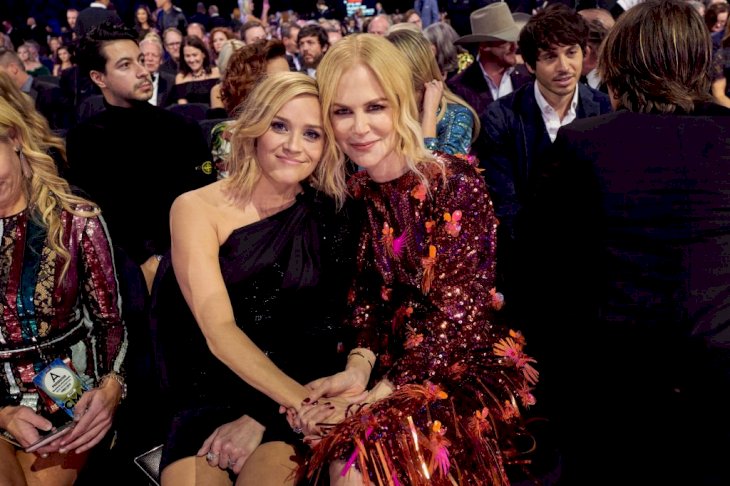 He continued, "They brought us a jewel and their enthusiasm became infectious, not only with the Big Little Lies team but throughout all of HBO." So, of course, the movie veterans were delighted by their huge salary jump for season two. This put Nicole Kidman's net worth at around $250 million! 
---
RAY ROMANO: EVERYBODY LOVES RAYMOND 
From 1996 to 2005, Ray Romano was the man to watch on TV. His series, "Everybody Loves Raymond" had audiences in stitches for every single episode. While he started out with roughly $800,000 per episode this was increased to $1.8 million per episode a while later. His net worth? A commendable $200 million!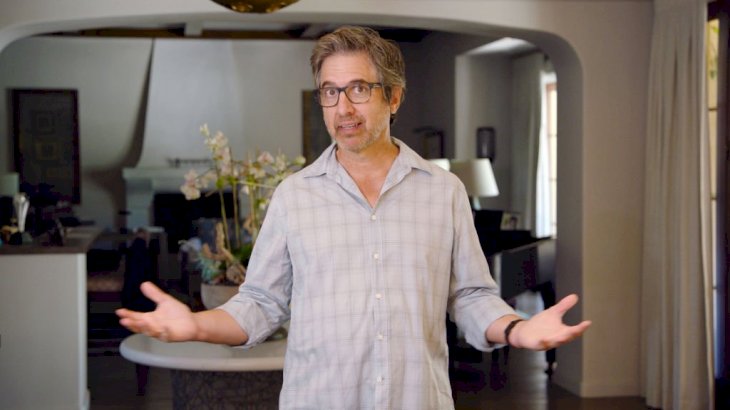 ---
KELSEY GRAMMER: FRASIER
With a salary of around $1.6 million per episode, it's no wonder Kelsey Grammer starred as Dr. Frasier Crane for over two decades! To make matters even better, he bagged $75 million for the final two seasons. We get a first-hand glimpse of what all of the money buys thanks to his Real Housewife star and partner, Camille Grammer.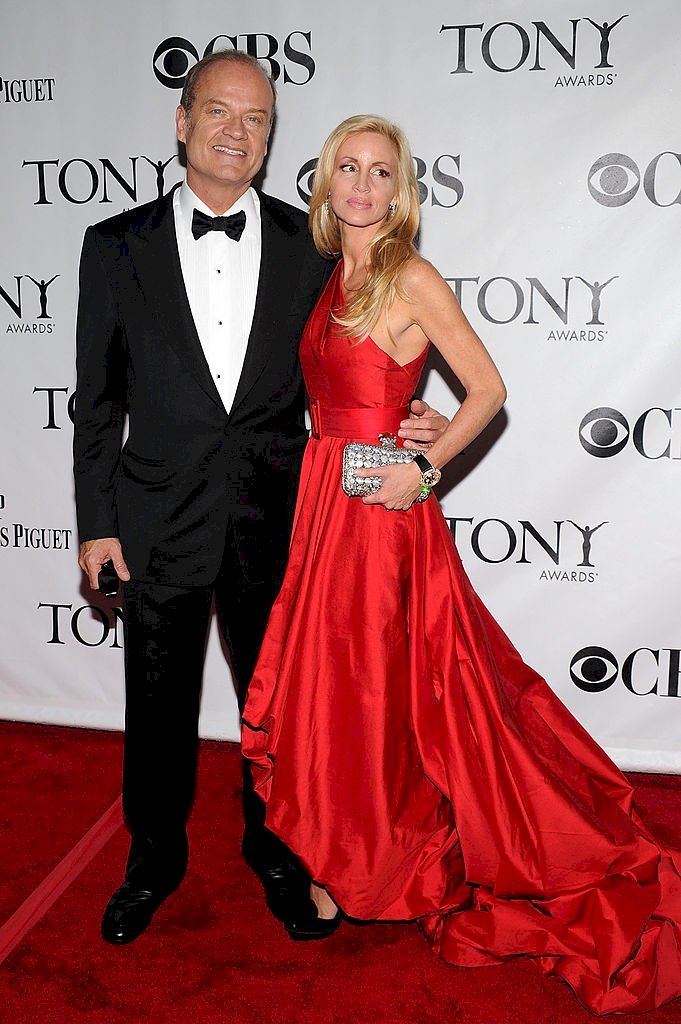 ---
KALEY CUOCO, JOHNNY GALECKI & JIM PARSONS: THE BIG BANG THEORY
Their show, The Big Bang Theory, was one of a kind. It was full of wit and comedy and that's why most of the main stars brought in $1 million per episode. As the most popular series in Canada, it makes sense that they would be bagging some big money for their great efforts and talents. We're just sad that the series has since come to an end.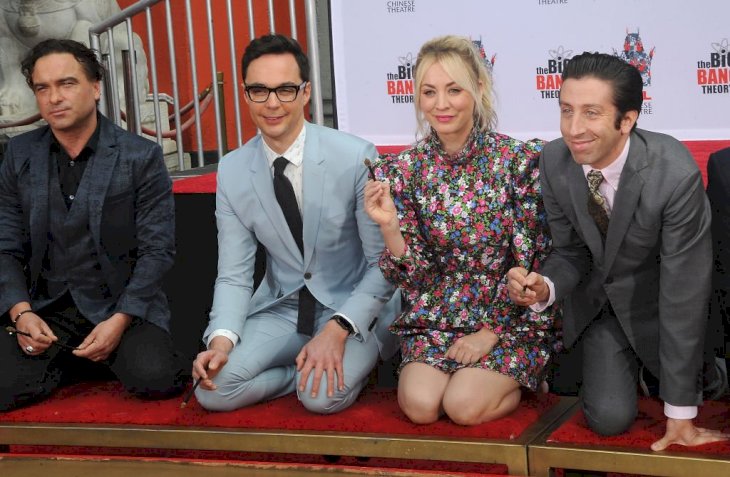 ---
THE GAME OF THRONES CAST: GOT 
The Game of Thrones cast was not playing games when they bagged $2,713,400 per episode. Game of Thrones is undoubtedly one of the most beloved and popular series to hit our screens (if fans can get over the finale) and this is why the actors we able to rack in so much money for the show. The global obsession with the hit series has certainly made history.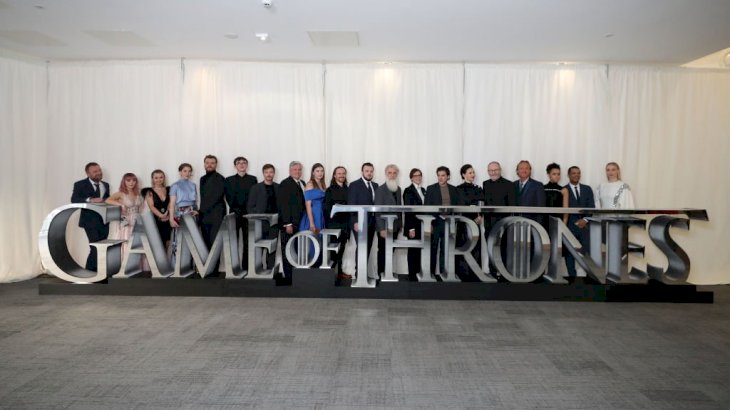 Who are the stars bringing in the hefty paychecks attached to the show? Well, it is, of course, Peter Dinklage (Tyrion Lannister), Nikolaj Coster-Waldau (Jaime Lannister), Lena Headey (Cersei Lannister), Emilia Clarke (Daenerys Targaryen), and Kit Harington (Jon Snow). All of them had an equal part to play in making GOT one of a kind and pretty wealt!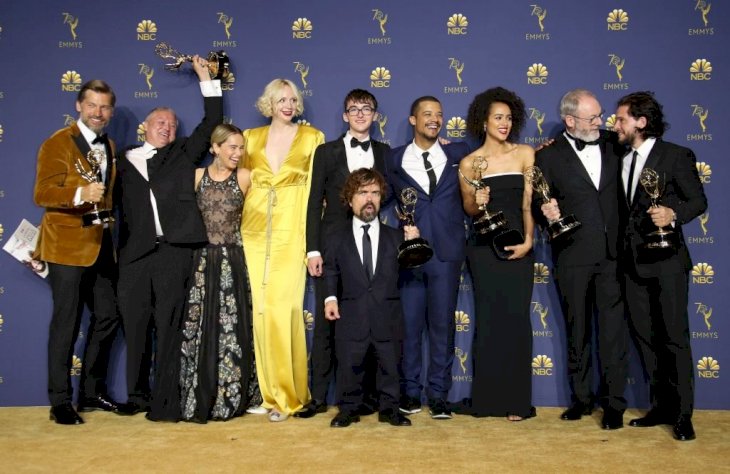 Wow, what an impressive list of series and equally as impressive dollar signs! We did not expect to see some of the shows on this list but yet, here they are. Which wealthy TV actor or actress surprised you with their extreme paychecks? Leave us a comment and be sure to click the share button if you liked this article.