Inside Sara and Melissa Gilberts' Life
We've come to know Sara and Melissa Gilberts as actresses that started their acting career at an early age. Both had their big break in TV shows as child actors and had established an exceptional reputation in the industry. But how are they right now? Who are their current significant others? Stay tuned to keep up with their lives!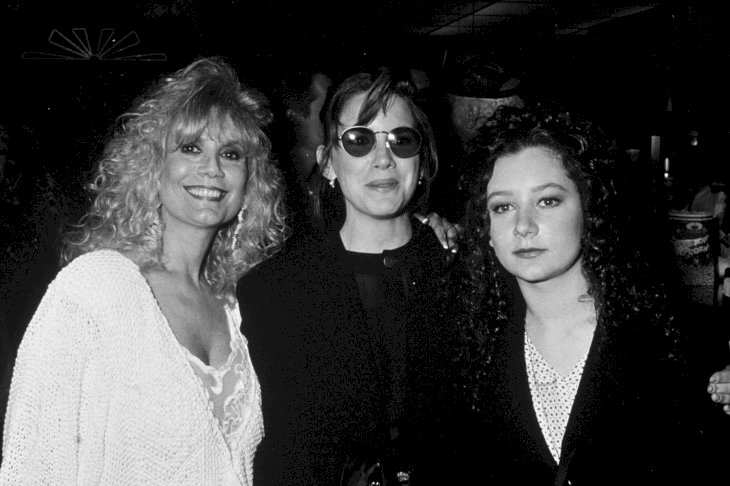 ---
RAISED UNDER THE SPOTLIGHT
Being raised in the house of actors and actresses, Sara and Melissa Gilbert live a far cry life from being normal and ordinary. Melissa is the adopted daughter of the late actor Paul Gilbert and the actress/producer Barbara Crane now as Barbara Cowan whose father is Harry Crane who was a TV writer and co-creator of "The Honeymooners"!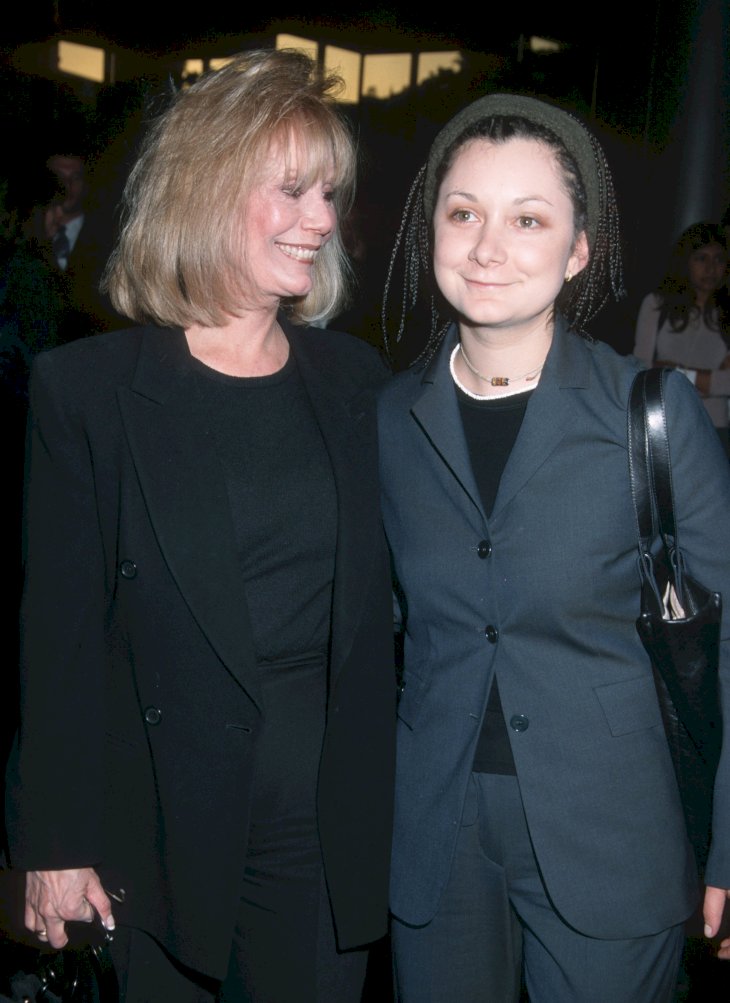 Along with Melissa, the couple also adopted Jonathan who later became an actor and starred in the same show as Melissa. However, when Melissa was eight years old, they ended their marriage in divorce. Barbara then married Harold Abeles with whom she had her daughter, Sara. Sadly, they too ended in divorce. So, Sara and Melissa are half-sisters!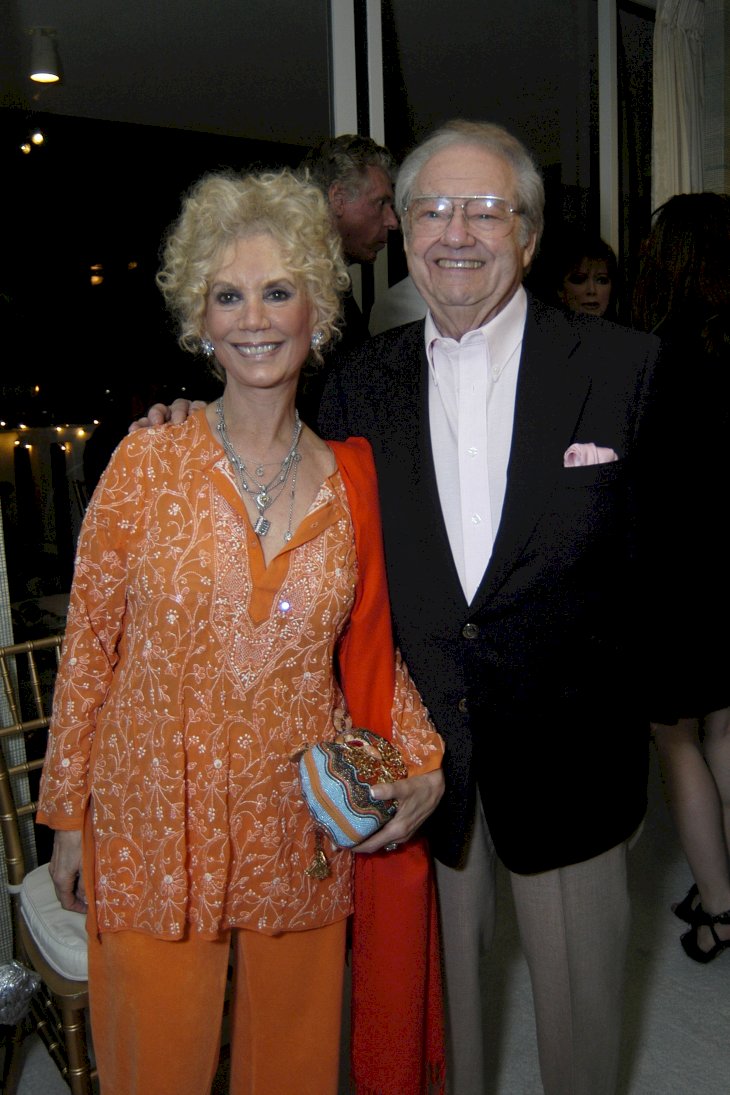 ---
FAMILY SHOWBIZ
Do we need to speak more about how comfortable  Sara and Melissa were with the spotlight they had at an early age? You can say that Sara and Melissa were practically born to the television industry! Thanks to their family's deep roots in show business, fame wasn't a strange thing for the sisters, unlike many child actors who struggled at first.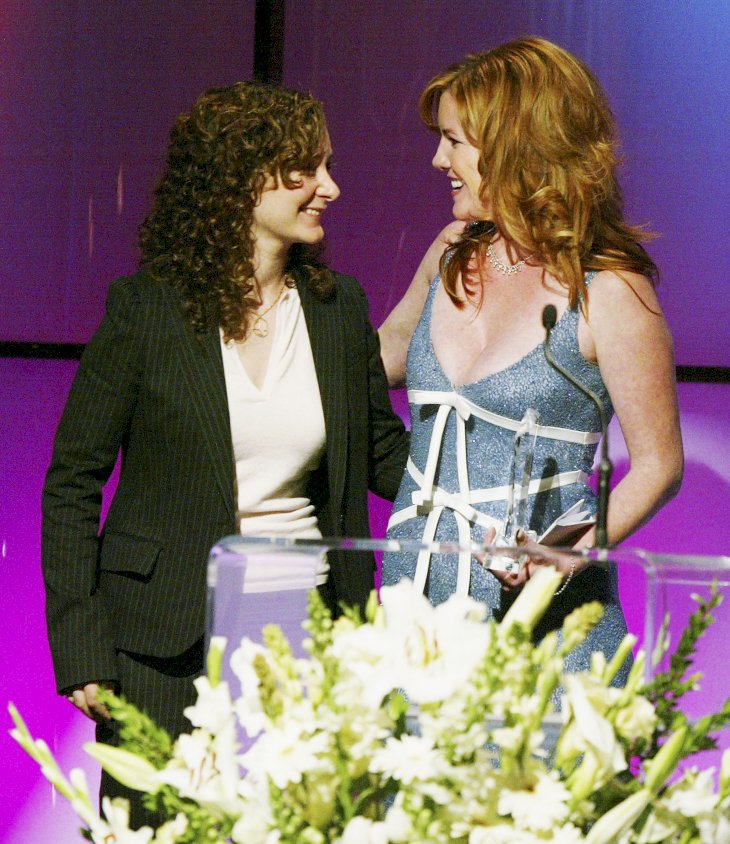 ---
SARA'S EARLY LIFE
Before landing into TV roles, Sara Gilbert first found her talent during an elementary school performance of The Wizard of Oz. She was only five years old at that time and she was cast to play Toto. Yes! She played the role of a female Cairn Terrier, barking at random times all throughout their play.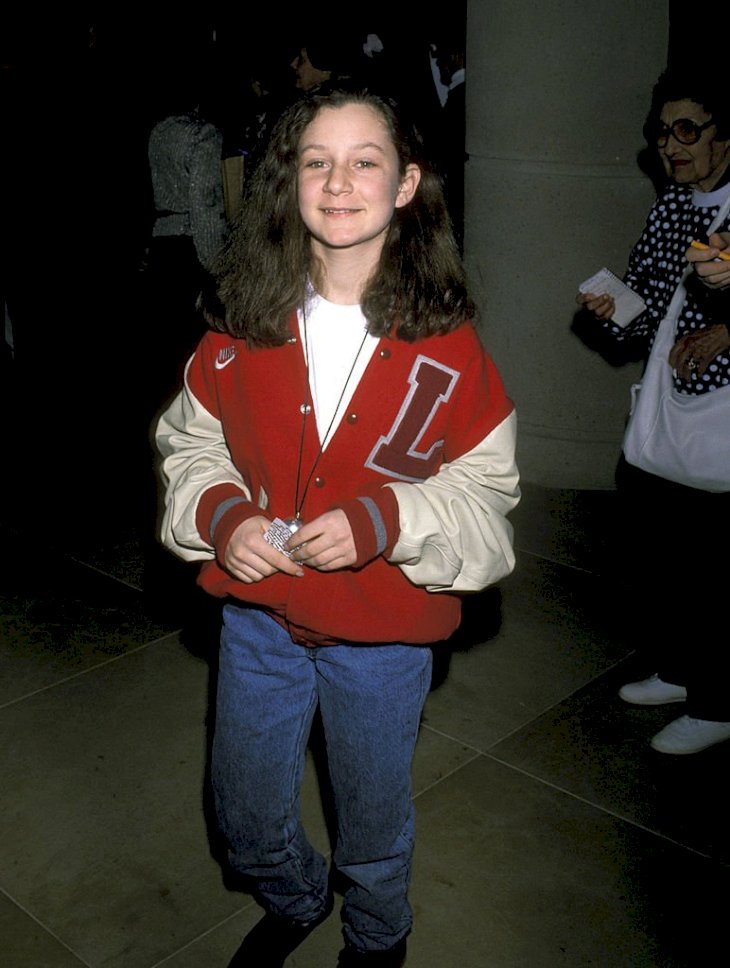 As her siblings Melissa and Jonathan Gilbert started to play as child stars on Little House on the Prairie, Sara couldn't help but be jealous of them. Who wouldn't for a little child like her? In every holiday time, her siblings would receive crew gifts while she got nothing. That's when she decided to act and start her career!
---
ROSEANNE
Aside from being motivated in her childhood by gifts, she said via Deadline, that she knew she was meant to be an actor. So determined and motivated, that's what our 13-year-old Sara felt when she auditioned for the role that would give her the big break into stardom, the role as Darlene Conner in the ABC's Roseanne.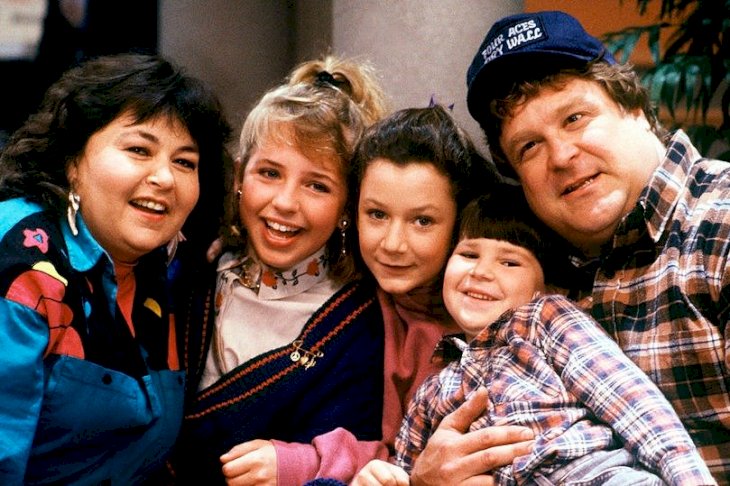 It was rightfully hers so as to consider her charismatic acting skills as the sharp-witted and misunderstood middle daughter in the sitcom. Sara earned awards for her portraying realistically Darlene's teenage life because she also had come of age together with her character. The show was a huge hit and it ran for 9 years, from 1988 to 1997.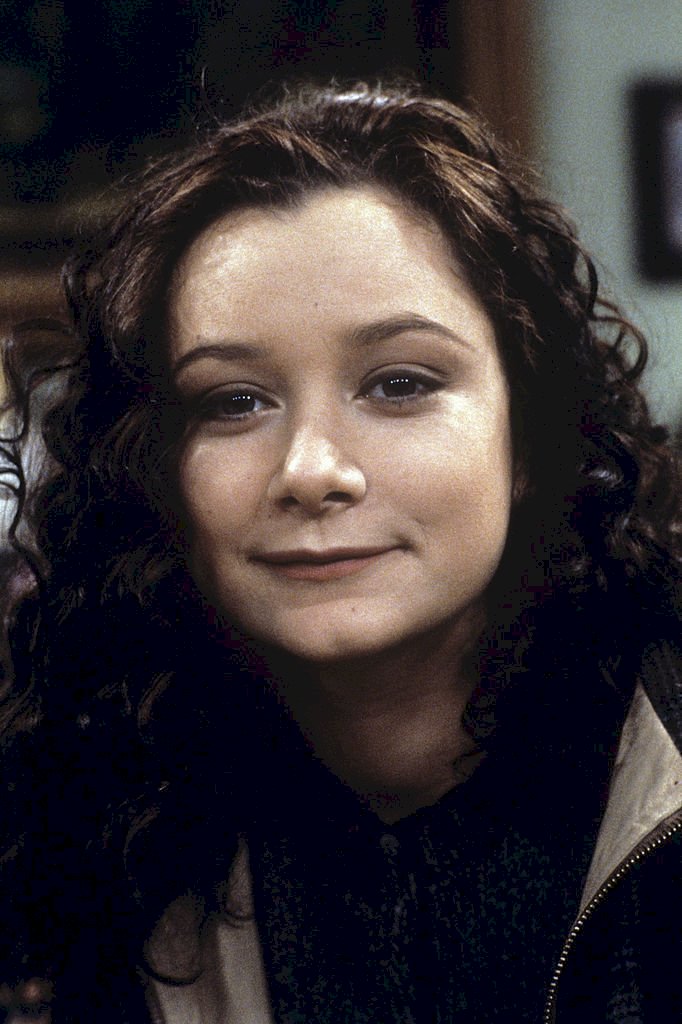 ---
BEAUTY, BRAINS, AND TALENT, SHE GOT IT ALL!
Sara Gilbert was not only an exceptional child actor but grew up to be an active teen. Though writing for television could be a hard thing, she never passed the opportunity and did what she could. Sara was only 17 when she wrote the original story for an episode called "Don't Make Me Over" in Season 4 Roseanne.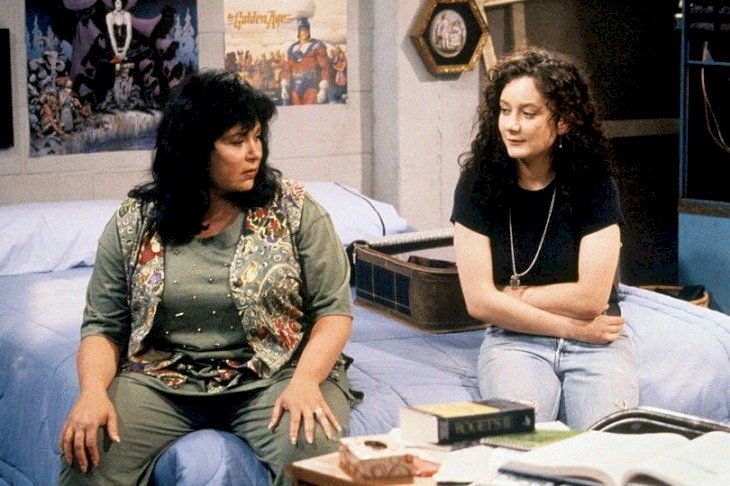 It was a truth-slap that age is just a number. Teens should never be underestimated let alone Sara Gilbert who is as smart as the sharp-witted character she played. Want more proof of how clever she is? Sara attended school while playing with Darlene. Yes! And she even earned an Emmy nomination in 1993 at the age of 18.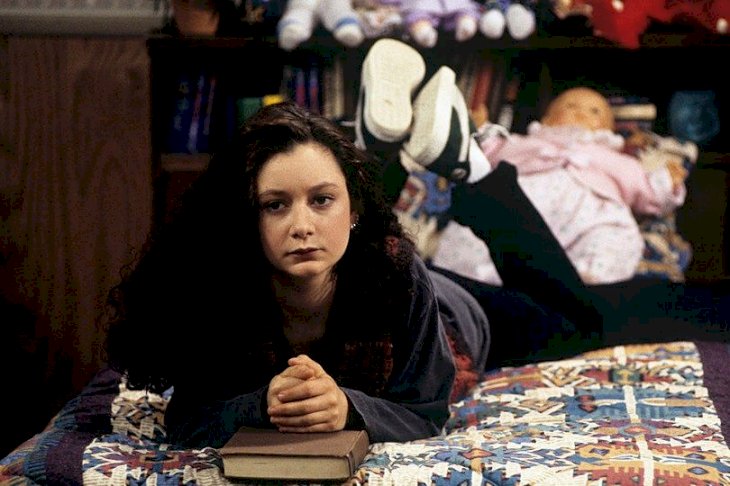 ---
SHE FOUND OUT WHO SHE TRULY WAS
She was dating her on-screen Roseanne love interest, Johnny Galecki in her late teens. They were a cute teen couple and were affectionate with each other. However, Sara realized something in between their kisses, and oh boy, it made her uncomfortable being with Galecki. Of course, Galecki noticed and she decided to talk about it.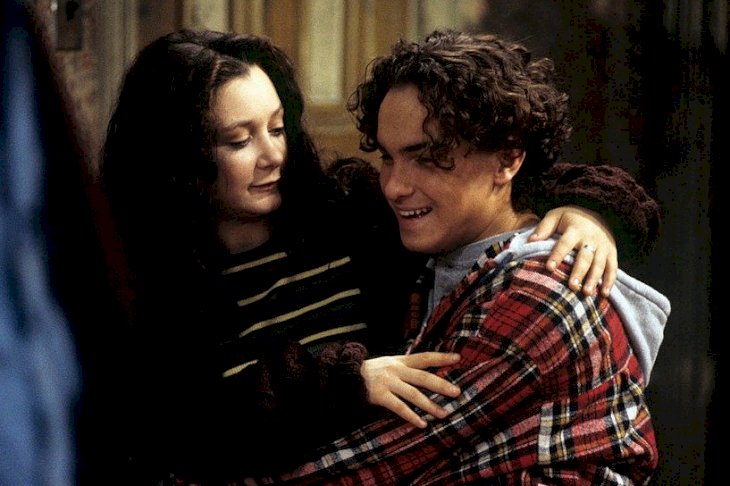 She was attracted to women. And Galecki being a gentleman was sweet about it. Things might have already ended between them because of Sara's choices but they still remained friends. But it took Sara a few years before deciding to go public with the news in 2010.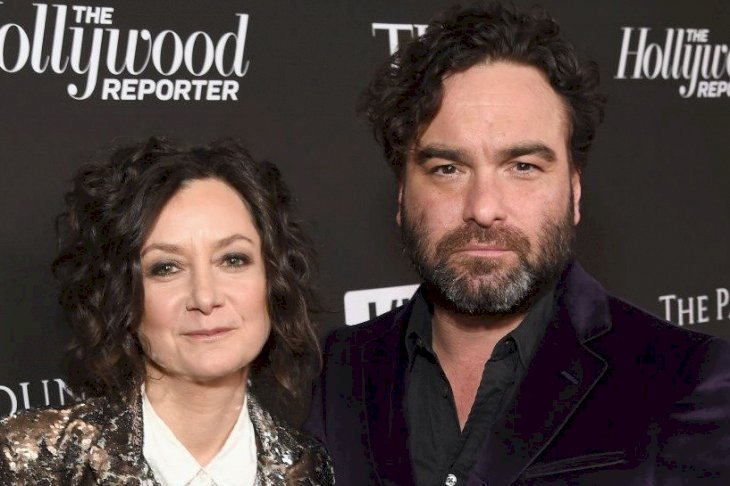 ---
PRIVATELY IN LOVE WITH ADLER
Before going out in the public, Sara and Allison Adler were a couple for almost a decade. Adler was a TV show producer known for producing Glee. They had two children, a son named Hank, and a daughter named Sawyer. They kept their relationship private but sadly, they split up in 2011.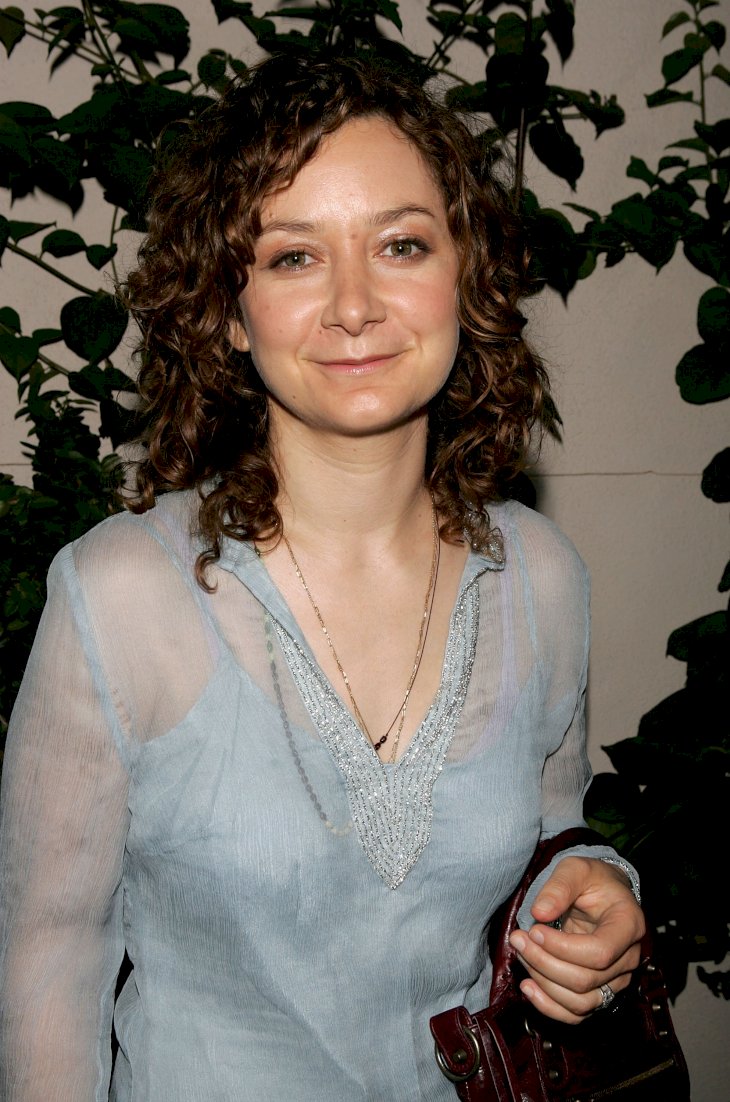 ---
GOT HITCHED WITH PERRY
Truly, Sara Gilbert has good taste when choosing partners. She particularly liked remarkable women in the arts. She dated Linda Perry a few months after her break up with Adler. Perry was first a lead singer of 4 Non-Blondes, the band behind the song, "What's Up" before being a producer who helped Pink and Christina Aguillera with their careers.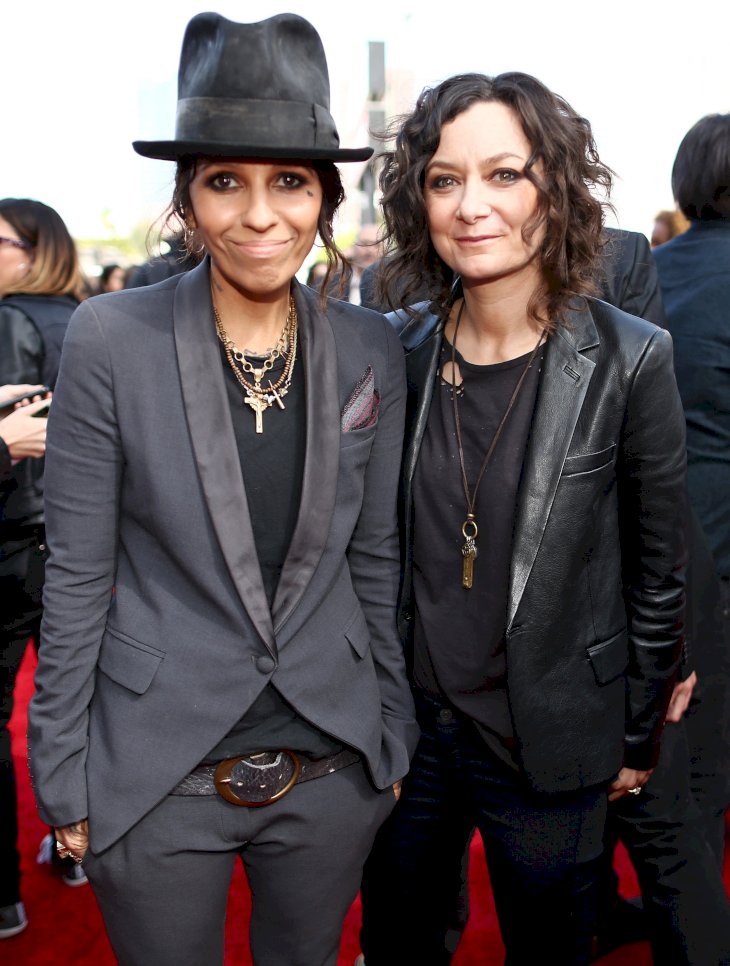 The two announced their engagement in 2013 and tied the knot in 2014 in Malibu, California. They had a son named Rhodes Emilio Gilbert-Perry. Unfortunately, in December 2019, Sara filed for separation from her wife after five years of marriage.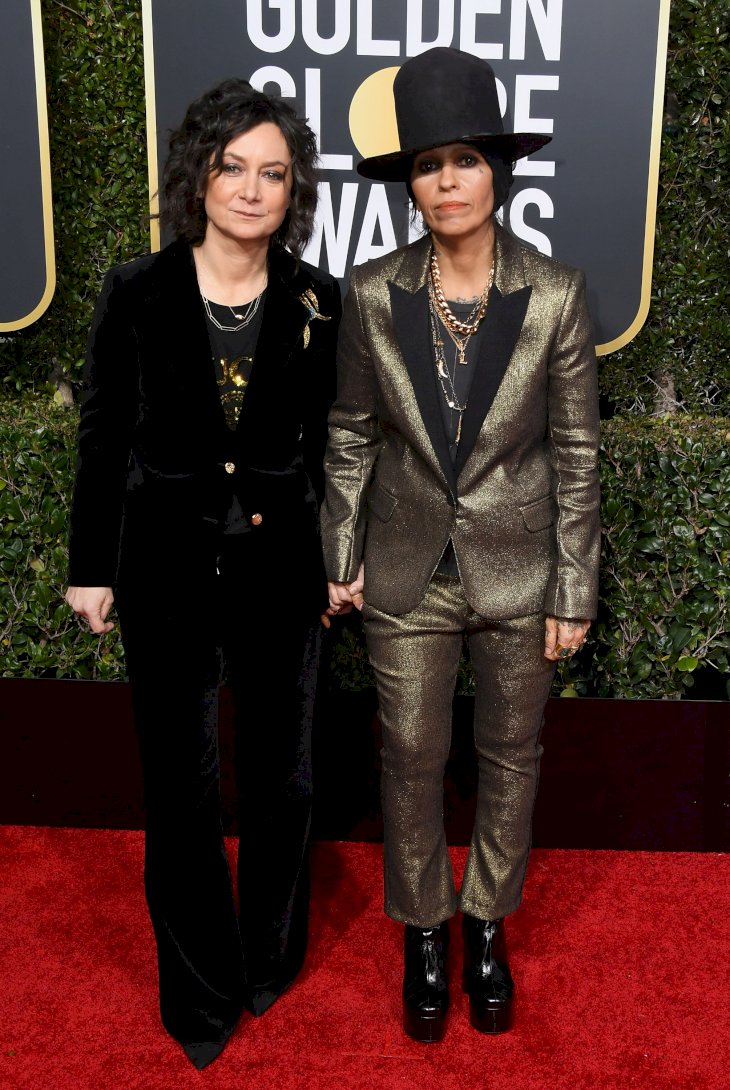 ---
AN IDEA POPPED IN HER MIND AND THE BUBBLES TOO
Would you believe it if we tell you that the TV show, The Talk, started from an idea formulated in the bathtub? Sara Gilbert was soaking in her bathtub when she thought that TV needed a daytime talk show from a perspective of a mother, discussing current events and pop culture. She shared her idea to CBS and resulted to have the show, The Talk.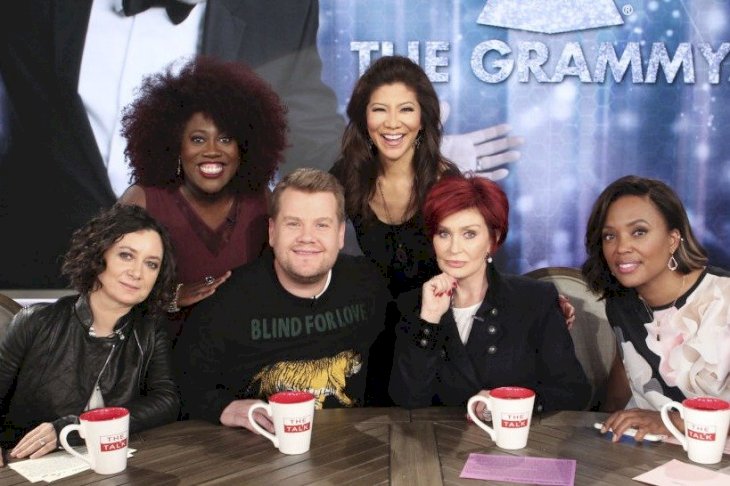 ---
WHY SARA GILBERT LEFT THE TALK
Sara was the host and executive producer of the show. The Talk continues its success since its debut in 2010 like winning three times in Daytime Emmy for outstanding talk show/entertainment. But Sara had enough of the spotlight and it was hard for her, now that she had three children who are already 14, 11, and 4 years old.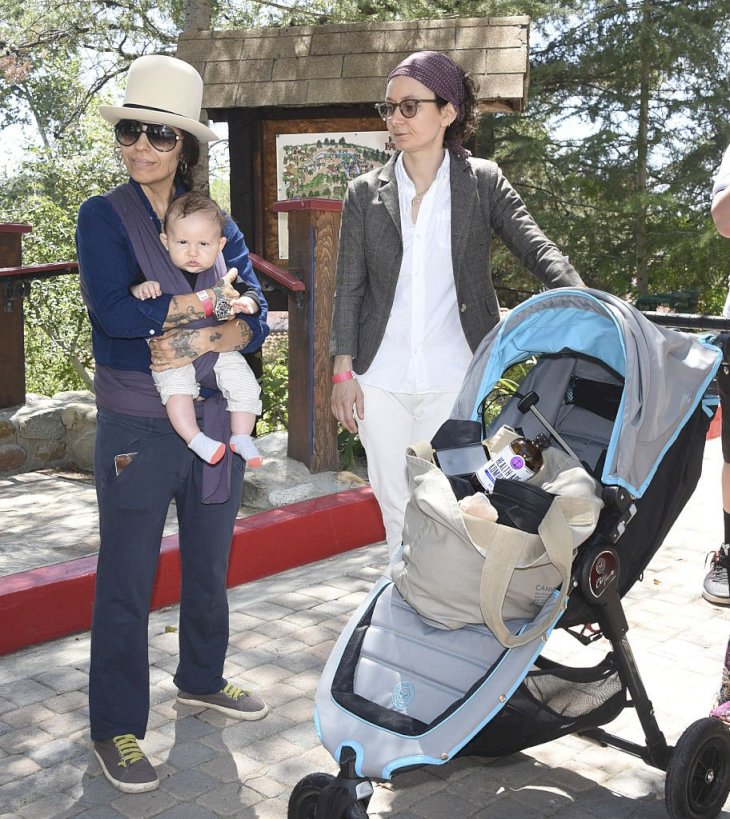 She was busy enough to take care of her children and watching them grow up made her realize it's time to take a break. So she decided to leave the CBS show The Talk to spend more time with her children and of course a time for herself.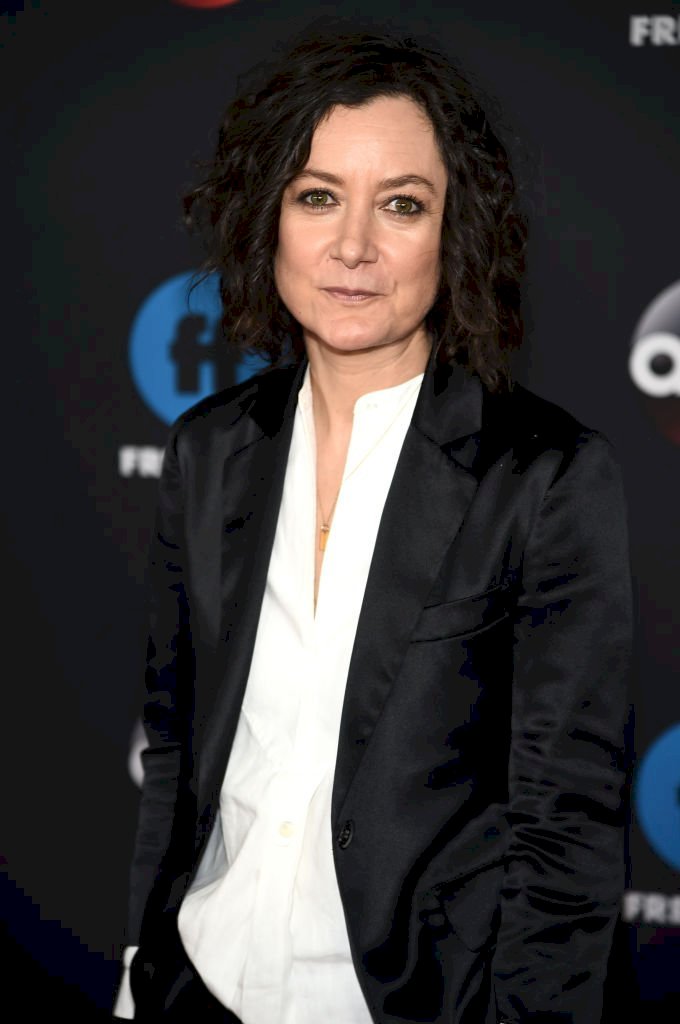 ---
A BLESSING IN DISGUISE
Melissa was born in Los Angeles, California to Kathy Wood and David Darlington. Both her parents had three children from previous marriages and they were worried about Melissa's future so they decided to put her up for adoption right after her birth. She was then adopted by the couple Paul Gilbert and Barbara Crane.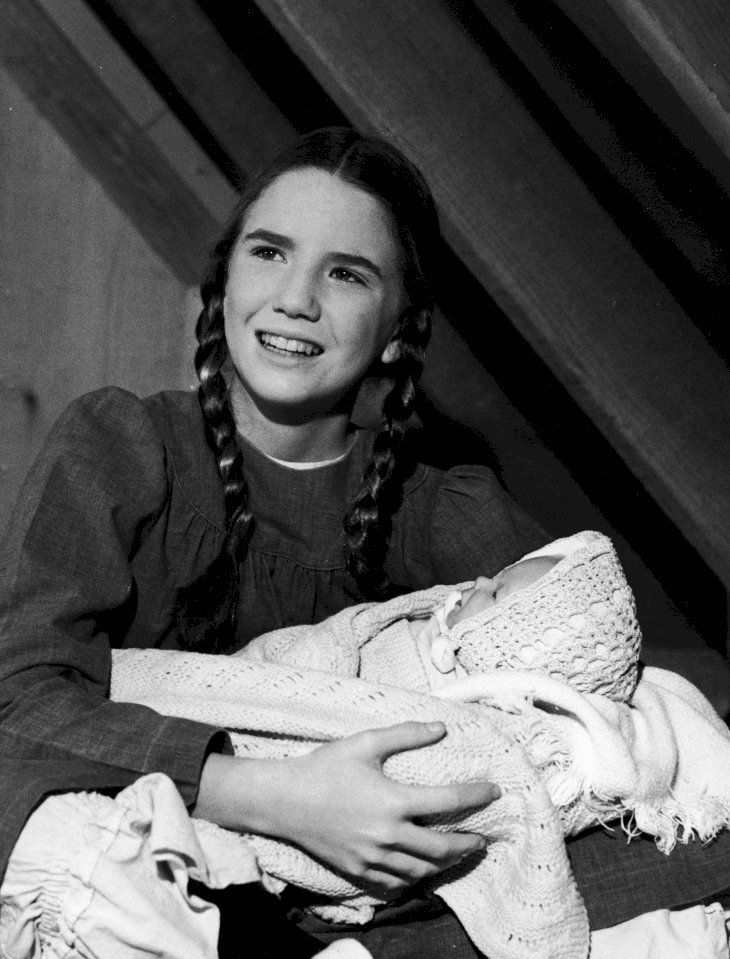 ---
LITTLE HOUSE ON THE PRAIRIE
The Little House on the Prairie was the first broadcast on NBC on March 30, 1974. It introduced the Ingalls family in which Melissa Gilbert played the daughter Laura Ingalls and her brother Jonathan Gilbert played the role of Willie Oleson.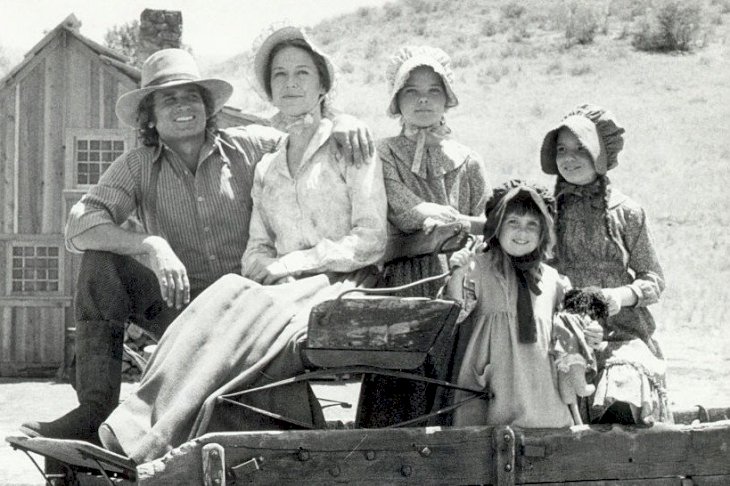 The show became one of the most successful dramatic series in television history and ran for 9 seasons until 1983. It is where Melissa first found acting success and her excellent portrayal of her character made her the youngest person to receive a star on the Hollywood Walk of Fame in 1985.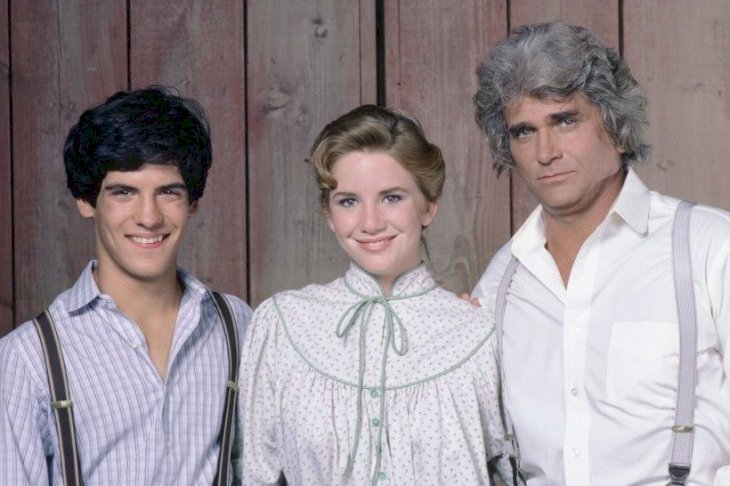 ---
CAREER AFTER LITTLE HOUSE
When the Little House series ended, Melissa has continued to work in television. She starred in Choices of the Heart (1983) and in three episodes of Babylon 5 in 1996 together with her then-husband Bruce Boxleitner. She was also the voice of Batgirl in the 1990's Batman: The Animated Series.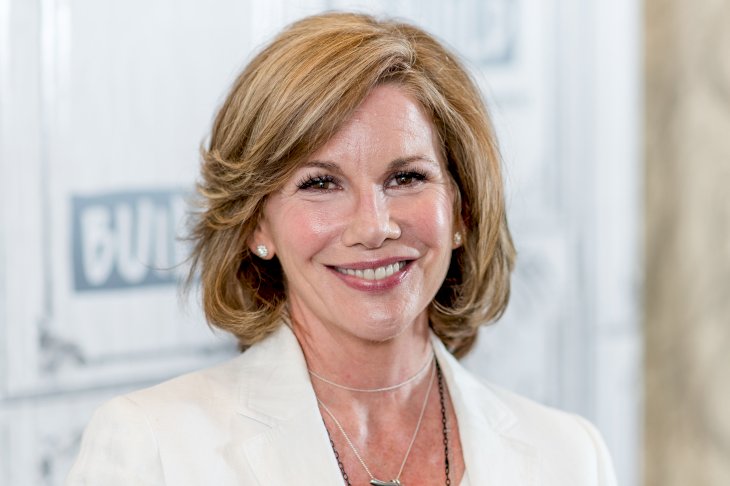 ---
A ROLLERCOASTER DATING AND MARRIED LIFE
Melissa was known to date actors Tom Cruise and Rob Lowe during her teen years. She married actor and producer Bo Brinkman in 1988 and had a son named Dakota Paul but the couple later divorced. She then married actor Bruce Boxleitner in 1995 with whom she also bore a son named Michael Garrett. Unfortunately, they also divorced in 2011.
If you think Melissa would stop there, well, sorry to disappoint but on April 24, 2013, she married actor Timothy Busfield, known as Eliot Weston on TV's Thirtysomething. They had a private wedding ceremony in Santa Barbara, California. Busfield has three children from two previous marriages.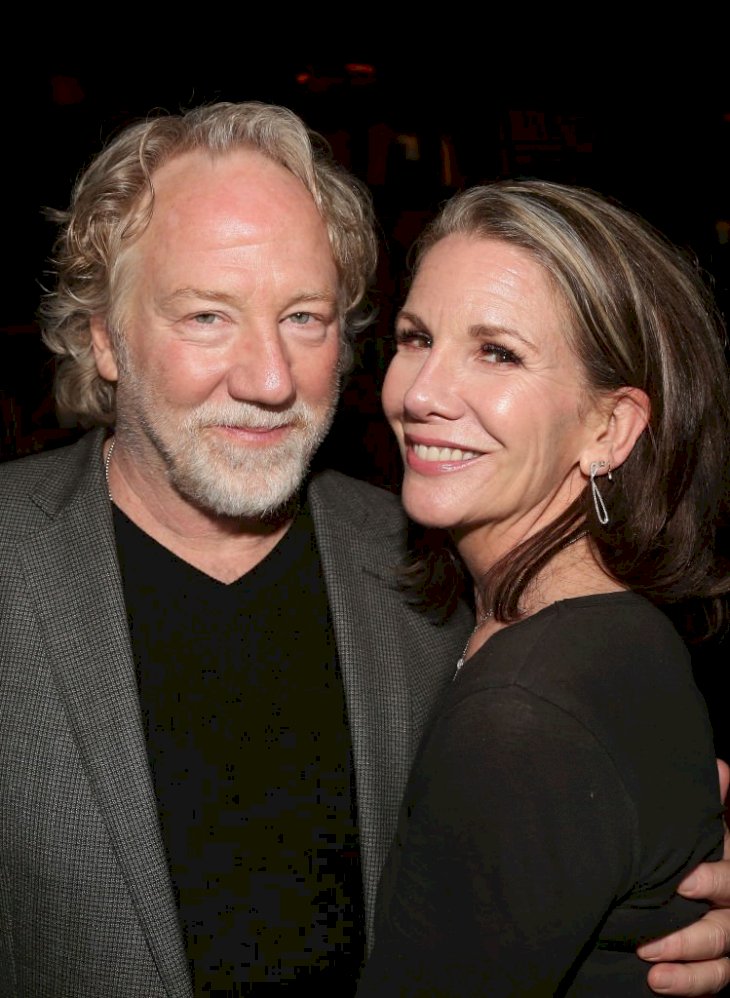 ---
LIVING THE PRAIRIE LIFE IN PANDEMIC
Melissa and husband Timothy Busfield bought a hunting cabin in New York's Catskill Mountains a few years ago. Melissa even called it "Little House in the Catskills" as she shared her farm life experience with CBS News. And the difference it has on her TV series "Little House on the Prairie" life is that she truly is home.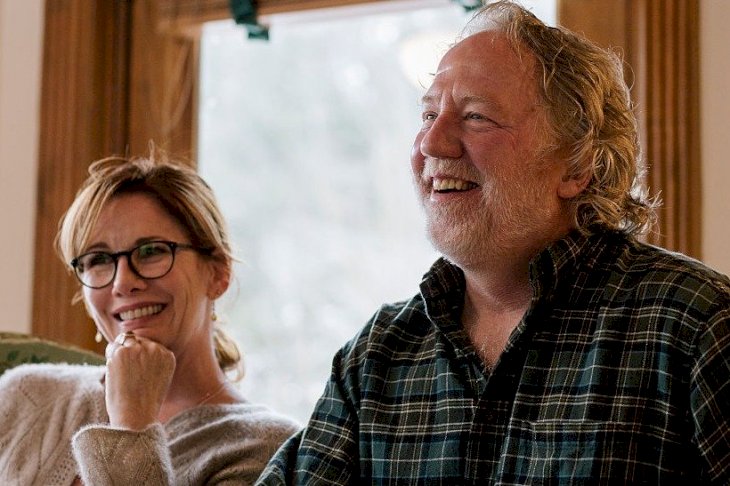 They planned to have chickens and build a barn and have horses and goats. But then, the pandemic happened so they decided to start to build improvement sooner than they had expected. There's a lot of shoveling and planting work. And so far? Melissa has been loving and enjoying it.
These half-sisters might be raised in a family tree deeply rooted in the TV industry but they proved that it was because of their own determination and talent that they got this far. Their future endeavors lie in their own hand and not in the limelight their family had. What do you think about them? Leave us a comment and click the share button! 
ⓘ We at ENG.AMOMAMA.COM do our best to give you the most updated news regarding the COVID-19 pandemic, but the situation is constantly changing. We encourage readers to refer to the online updates from CDС, WHO, or Local Health Departments to stay updated. Take care!