Why Each of Jennifer Aniston's Marriages Ended in Divorce
Before Taylor Swift, there's Jennifer Aniston who got the long-list of famous ex-lovers. But aside from that, she's also famous for her high-profile marriages which unfortunately all ended in divorce. She only had serious boyfriends all her life but why did each of her unions end in divorce? Let's find out!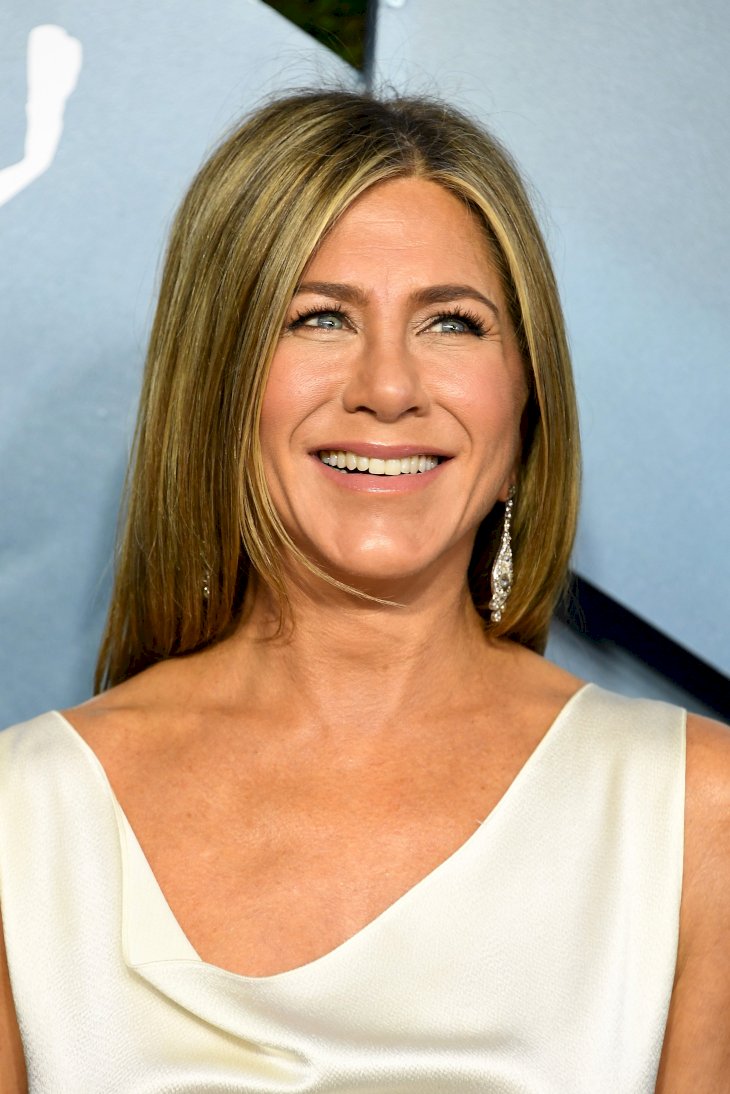 ---
BORN IN THE FAMILY OF ACTORS
Jennifer Aniston was born in Sherman Oaks, California to well-known actor parents. Her father, John Aniston starred on NBC's soap opera, "Days of Our Lives". While her mother, Nancy Dow starred in the 1960s shows like "The Beverly Hillbillies" and "The Wild Wild West." Well, having famous parents was cool but not until they divorced when Aniston was only nine.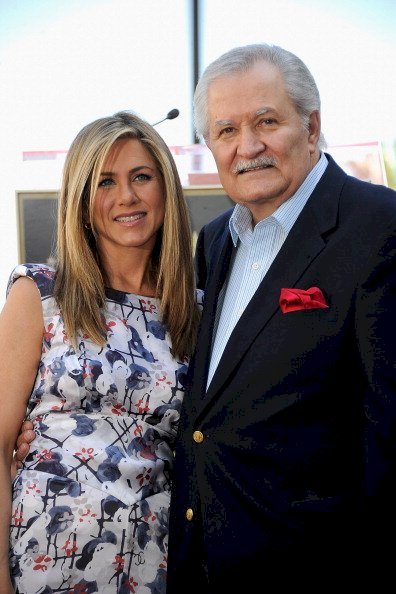 ---
FIRST TASTE OF ACTING
Jennifer Aniston founded her passion for arts at the Rudolf Steiner School. At the age of 11, Aniston joined the school's drama club. You can say that she really got the talent running course through her veins! Then she went to New York's School of Performing Arts, aka the "Fame" school to begin her professional training as a drama student.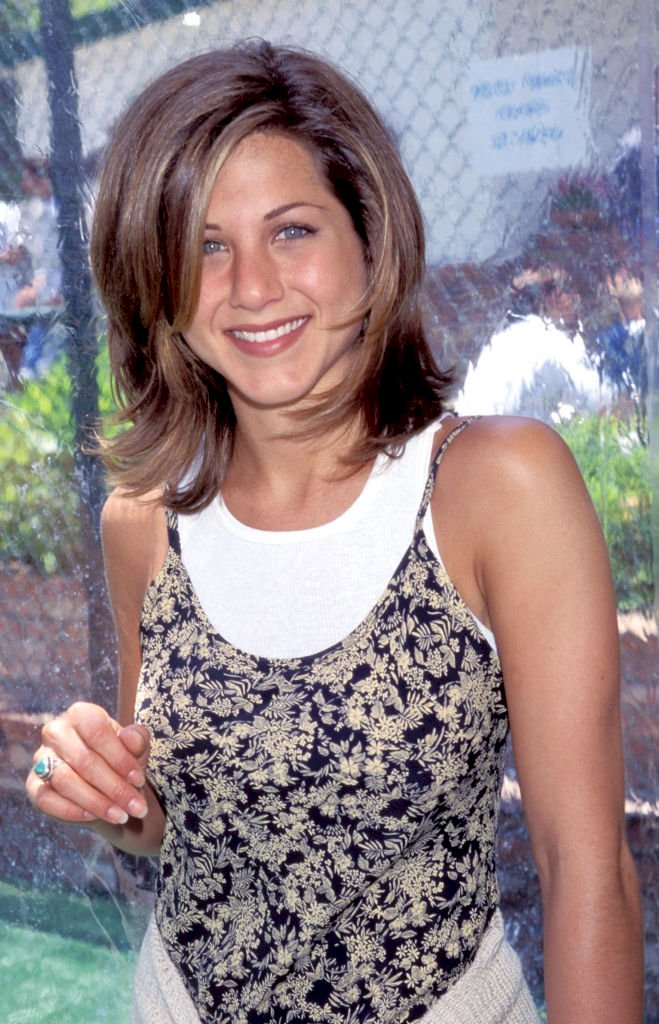 Things got better after her graduation and in 1987, she appeared on Off-Broadway productions "For Dear Life" and "Dancing on Checker's Grave". Then three years later, she finally landed her first TV role on Molloy (1990) at the age of 21. She was flourishing and also appeared Ferris Bueller (1990), and Herman's Head (1991) and in The Edge (1992).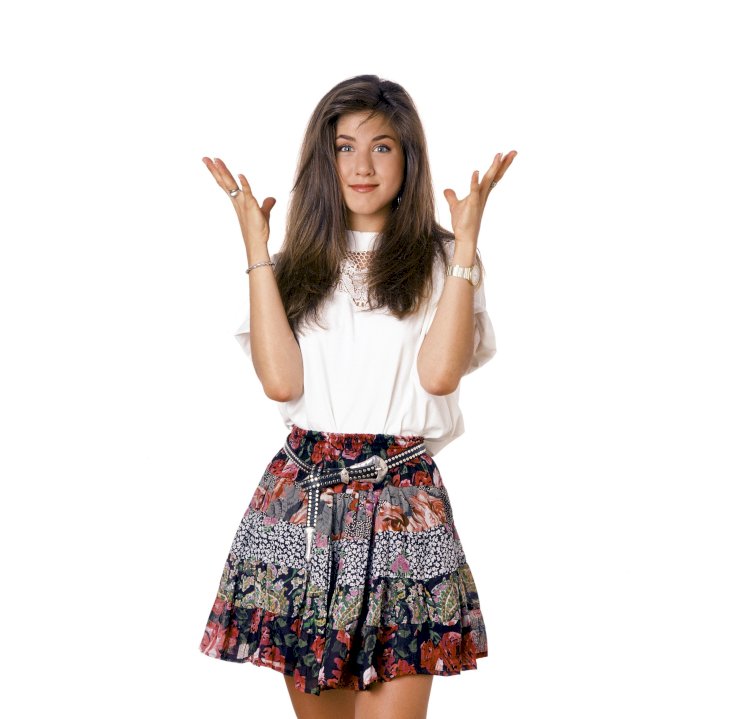 ---
HER ACTOR PARENTS DIDN'T WANT HER TO ACT
After Jennifer Aniston had a couple of achievements in her early years, you might've imagined that her parents would be prouder than ever! But no, instead of encouraging Aniston for her journey, they begged her to stop! Her parents didn't want her to follow their footsteps. Ironic for a daughter born and raised in a family of actors, right? 
She shared in her interview with Collider, that her father was begging her to not be in the industry saying, "I do not want your heartbroken. The rejection is brutal. Please, please, please don't do that. Become a lawyer." Aniston's father might've been only concerned for her but she promised to prove him wrong and triumphantly, she did!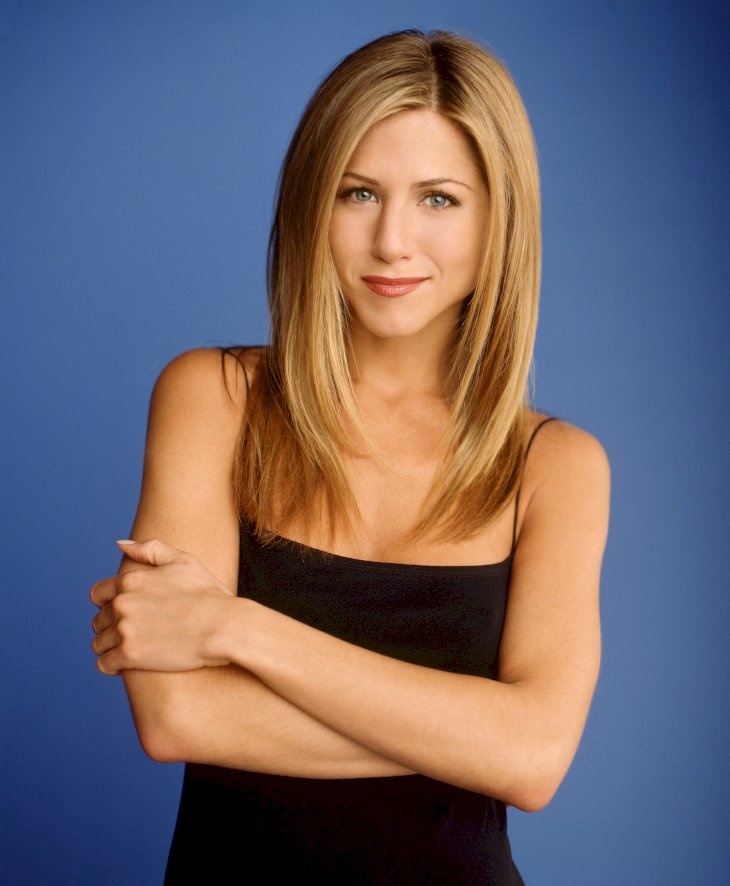 ---
FRIENDS BECAME THE MILESTONE OF HER CAREER
If you're a big fan of F.R.I.E.N.D.S, try to imagine anyone else as "Rachel Green" other than Jennifer Aniston. You can't right? It's because Aniston perfectly fits the character! But did you know that she wasn't originally cast to be "Rachel" but instead as "Monica"? 
She nearly swapped roles with co-star Courteney Cox but luckily, both were thinking the same thing. They ended up playing the role they wanted and it worked out pretty well! We're glad that the directors considered their choices because both rocked their role perfectly!
---
TURNED DOWN "SNL" FOR FRIENDS
By the time she was already cast as Rachel, she received an offer to be part of the "Saturday Night Live" casts. It was one huge opportunity! Adam Sandler, a longtime "SNL" cast member revealed to Oprah that Jennifer Aniston had to turn it down to pursue her role in Friends. Yay! We're glad she chose "Rachel".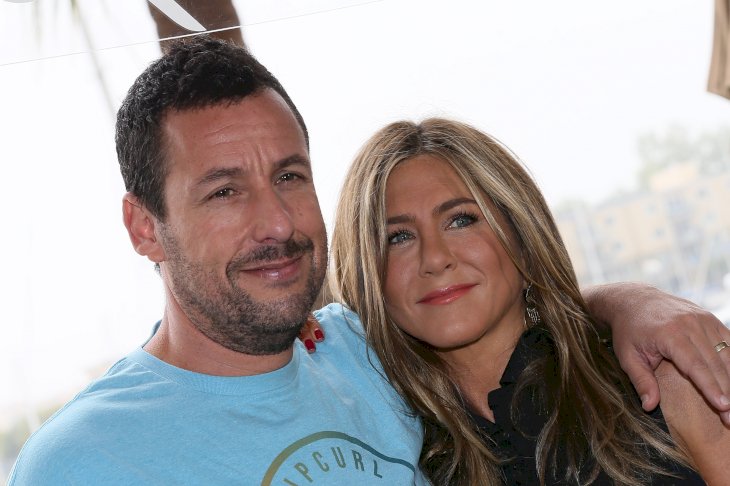 ---
SHE LOVED RACHEL GREEN BUT THE RACHEL? NO!
In the late 1990s, Friends became a huge hit and took over the country especially women when they saw Aniston's signature look in the show! They tried to copy her hairstyle and called it "The Rachel". What a trendsetter Jennifer Aniston was! But she later admitted that she wasn't a fan of the famous hair herself. Oopsie.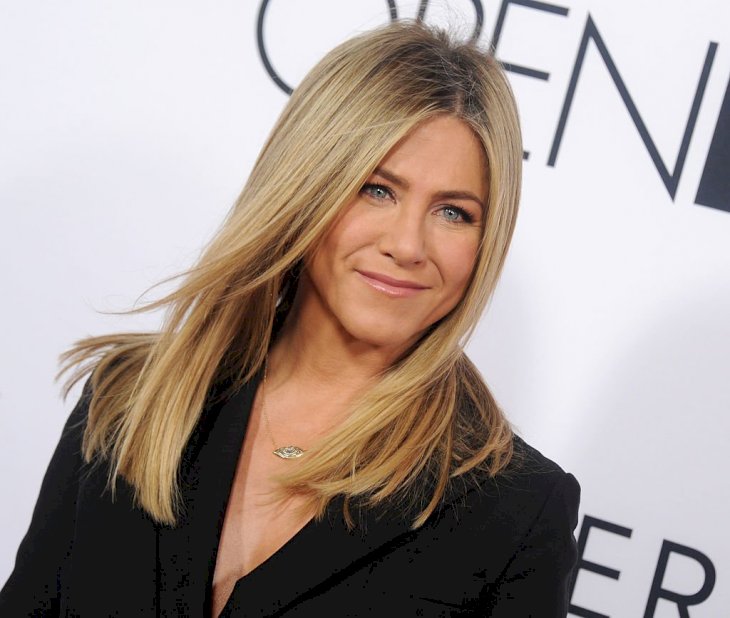 Don't get her wrong, she loved her stylist Chris McMillan but she told Allure that she hated him at the same time for starting "the Rachel" which for her wasn't her best look. " I think it was the ugliest haircut I've ever seen."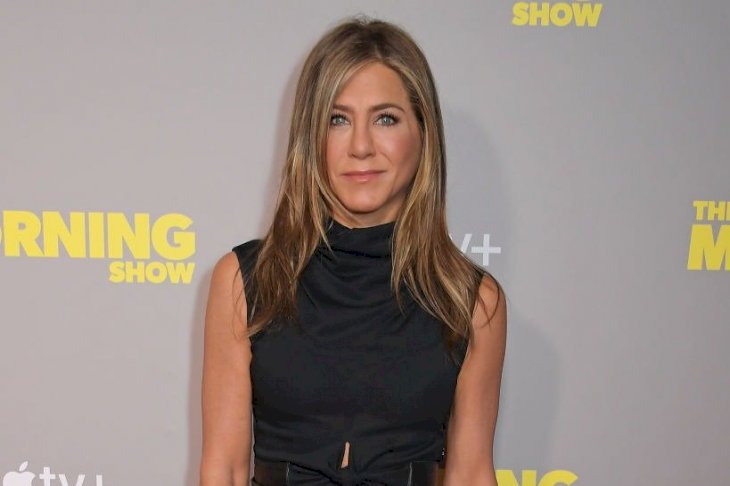 ---
BRIEF RELATIONSHIP WITH "FERRIS BUELLER'S DAY OFF" COSTAR
Before she played Rachel Green on Friends, she starred in the short-lived film "Ferris Bueller's Day Off" in 1990. In April 2014, it was revealed by the former head of GQ magazine, Jim Nelson who was a comedy writer's assistant on the project at the time. that Aniston had a "brief and torrid" relationship with Charlie Schlatter.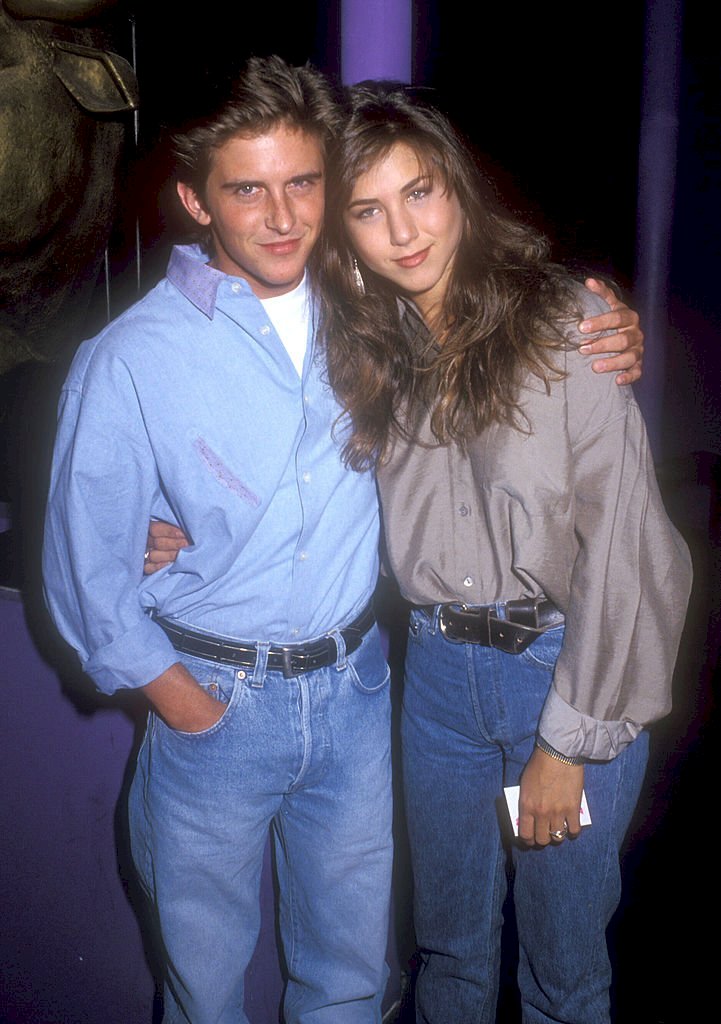 ---
MCDONALD WAS ANISTON'S FIRST LOVE
McDonald's was her "first love," Aniston said, revealing that she shared a romantic relationship with Daniel McDonald before Friends in her interview with the New York Times in 2015. She said, "He would have been the one. But I was 25, and I was stupid." They dated for five years and sadly McDonald passed away in 2007.
---
SHORT-LIVED ROMANCE WITH COUNTING CROWS FRONTMAN
It seems like a mismatched couple to you but Aniston dated Counting Crows frontman Adam Duritz in 1995. They were a Hollywood power couple for a while according to InStyle. They briefly dated and Duritz revealed to Us Weekly that they "never even slept together." Duritz later moved on with Courteney Cox, Friends costar and real-life best friend of Aniston.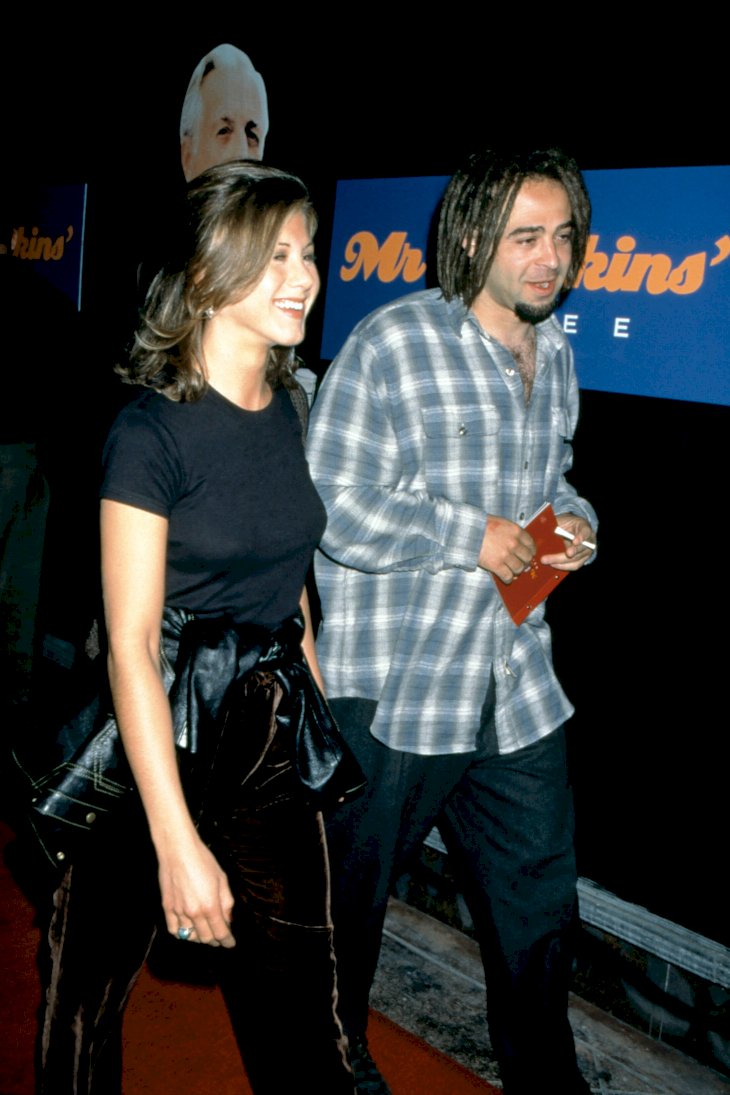 ---
GOT TOGETHER AGAIN BUT THIS TIME, T'WAS FOR THE SHOW
Tate Donovan was Aniston's first serious boyfriend after being unbelievably famous for her role in Friends. Donovan previously dated Sandra Bullock and admitted he didn't even know who Aniston was because he'd never seen Friends. They started dating in 1995 and Donovan became her first fiancée. But three years later, they decided to finally call it quits.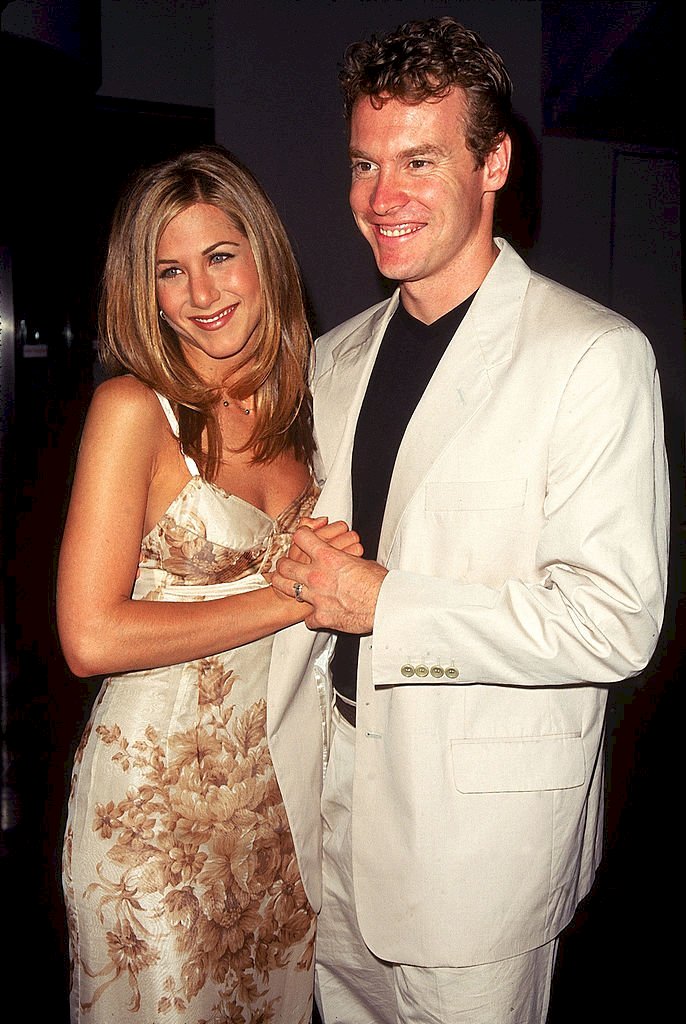 However, shortly after breaking up, Donovan had been cast on Friends as Rachel's new boyfriend, Joshua. Uh-oh, awkward! In Donovan's interview with Us Weekly, he recalled that uncomfortable situation. He said that it was tough to act like they were just meeting each other and falling in love when in fact they dated for two years before Friends.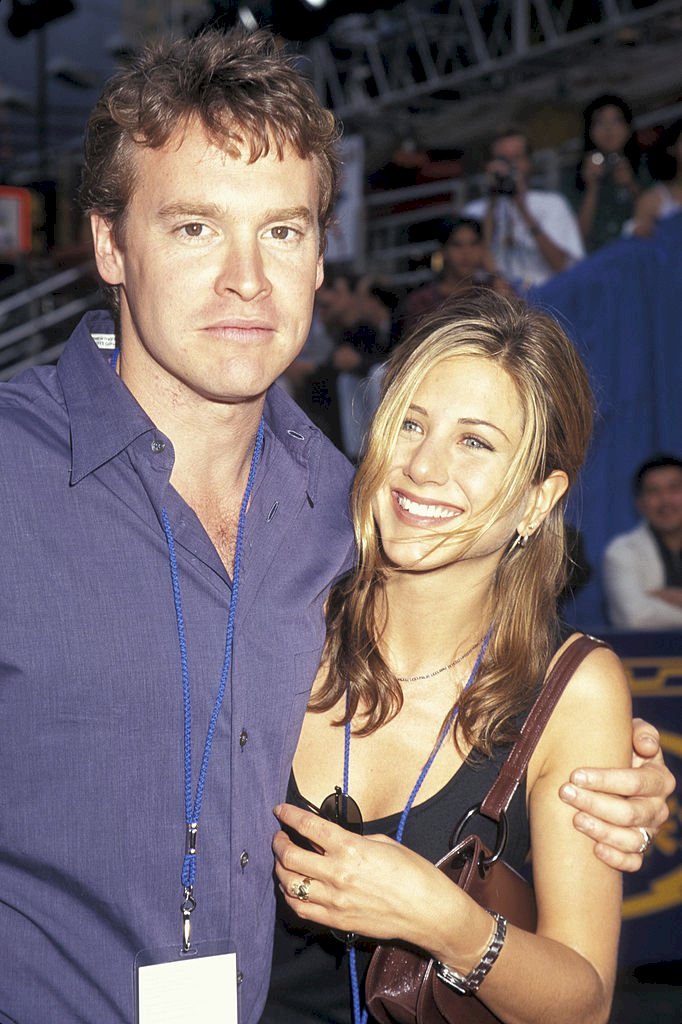 ---
HOLLYWOOD'S GOLDEN COUPLE
Brad Pitt was Jennifer Aniston's most famous past lover! It was one of her longest relationships to date and also her most serious one! People were gushing over them on how good they looked together and called them the "Golden couple." They started dating in 1998 and tied the knot in 2000.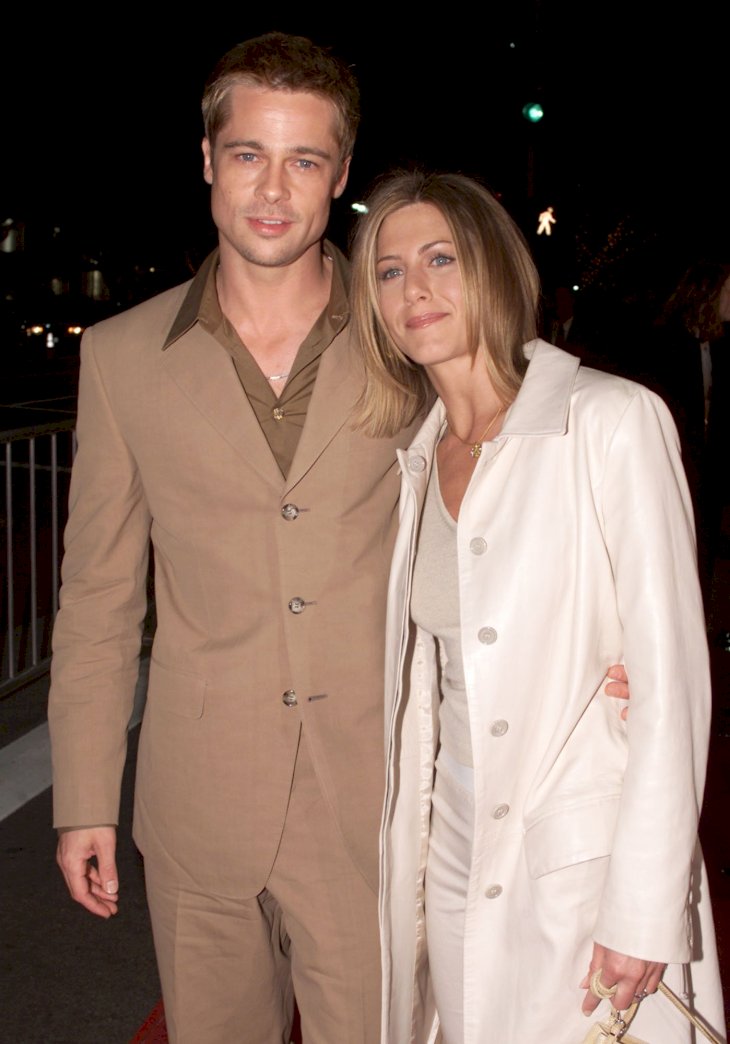 However, after five years together, they ended up having one of the most high-profile divorces in Hollywood. After his split with Aniston, Pitt dated Angelina Jolie in 2014 but split up many years later. Recently, Brad-Jen was seen embracing at the backstage of the 2020 SAG awards and sparked rumors about reconciling. However, they were just rumors.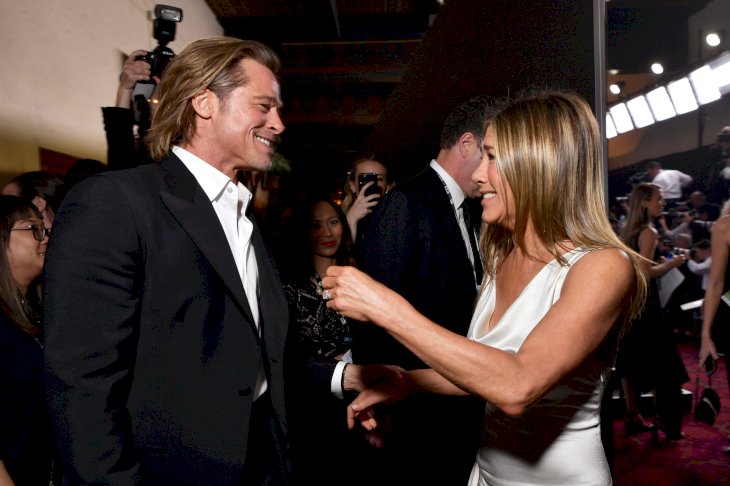 ---
ANOTHER SHORT-LIVED ROMANCE
Jennifer moved on from Pitt with Vince Vaughn but ultimately broke up in December 2006. Looking back at their relationship, Aniston said nothing but fondness for Vaugh. "He was lovely and fun and perfect for the time we had together. And I needed that. And it sort of ran its course", she told Vogue shortly after their breakup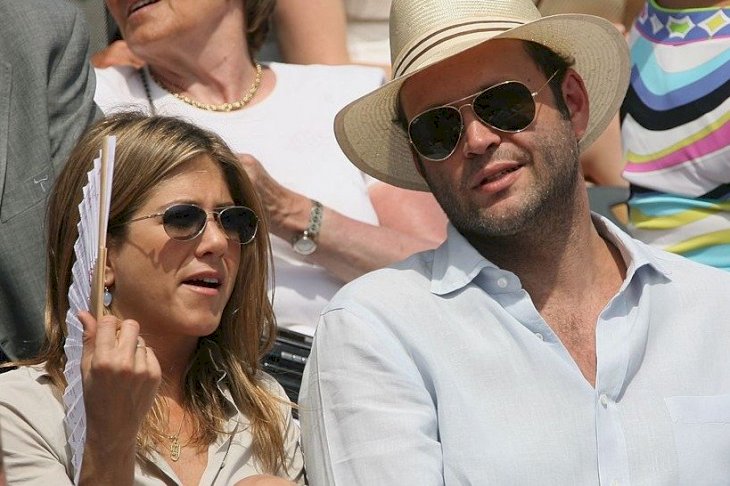 ---
ANISTON'S SECOND MARRIAGE
Jennifer Aniston first met Justin Theroux 2011, when they worked together on the film Wanderlust. Things quickly worked for them and the couple moved in together. They were engaged in 2012 and got married in 2015. But after their two and a half years of marriage, the couple announced their separation in February 2018.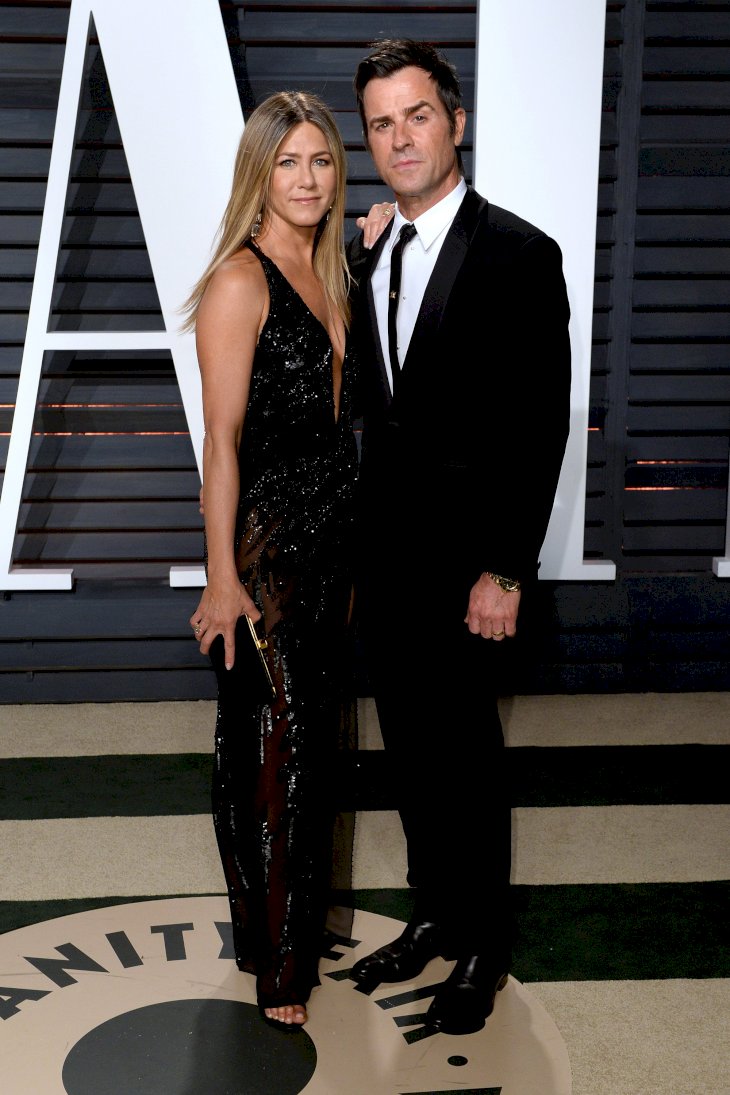 "We are two best friends who have decided to part ways as a couple, but look forward to continuing our cherished friendship", the couple said in their joint statement to E!. We are sad to see them part ways because they surely did make a very beautiful couple.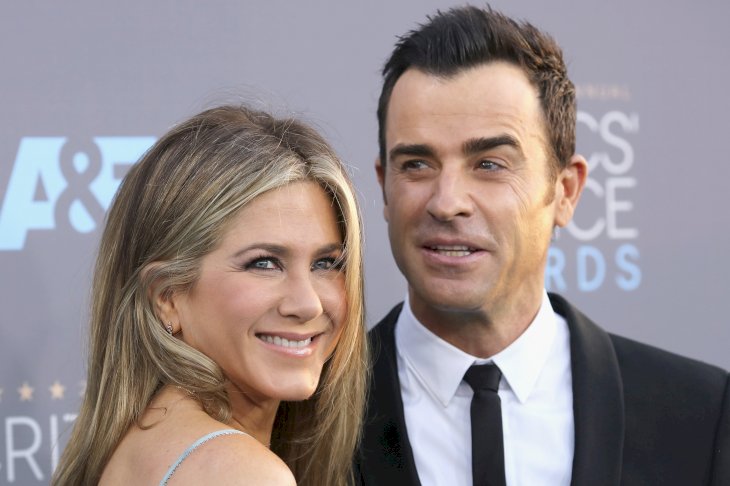 ---
REASON BEHIND HER FAILED RELATIONSHIP
Jennifer Aniston escaped her childhood environment by building her own career. She came from a divorced-parent home so she is always about finding a home where she could feel safe and secure. Though all her previous marriages ended up in divorce, she still considers them successful. "I don't feel a void. I really don't." she opened up in Elle.
"And when they came to an end, it was a choice that was made because we chose to be happy, and sometimes happiness didn't exist within that arrangement anymore." she continued. "I would not stay in a situation out of fear. Fear of being alone... To stay in a marriage based on fear feels like you're doing your one life a disservice."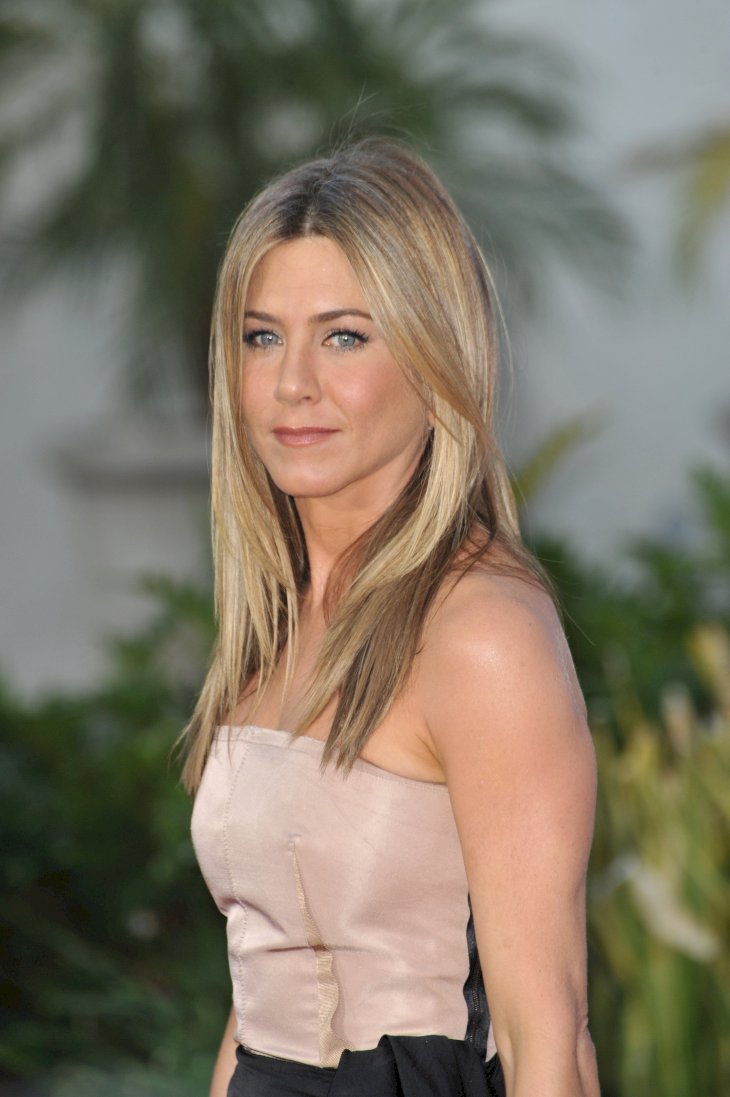 ---
PLANS ON HAVING BOYFRIENDS AGAIN?
So far, Jennifer Aniston had been enjoying her single life and busy finding her inner happiness. "Why do we want a happy ending? How about just a happy existence? A happy process? We're all in process constantly," she said in Elle. And about her marital plans and family plansm she isn't still ready. We'll support you, Jen!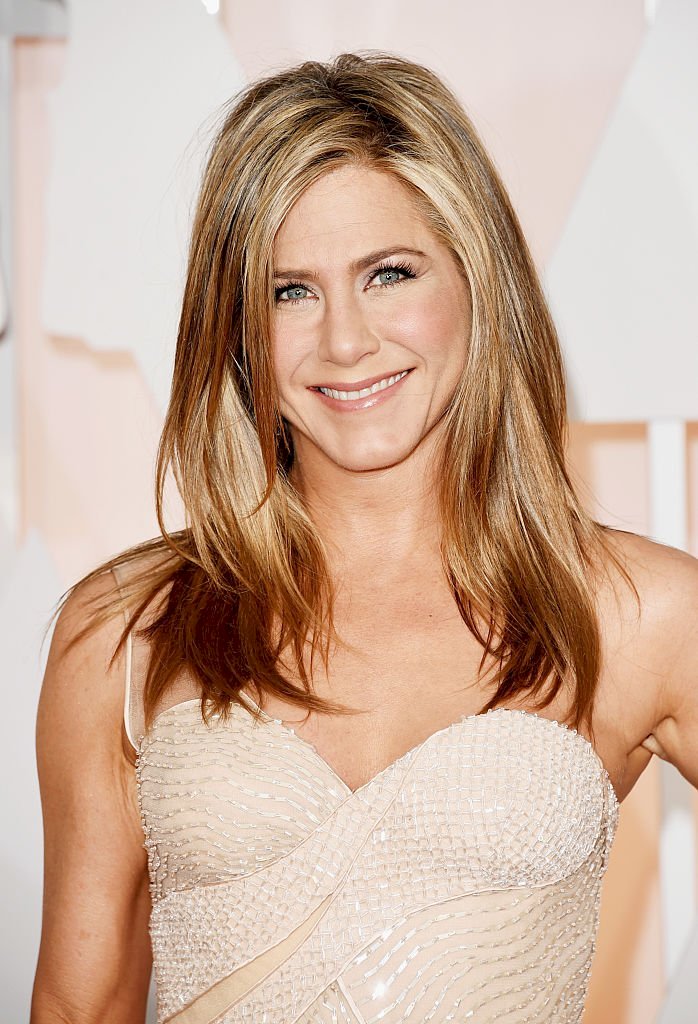 Whether Jennifer Aniston wanted to stay single or choose not to be a mother, we don't have a say in that. As she shared in Elle, "...everybody's path is different." So whatever path Aniston may choose, it's her life. She's a strong independent woman who made it even when life has been tough.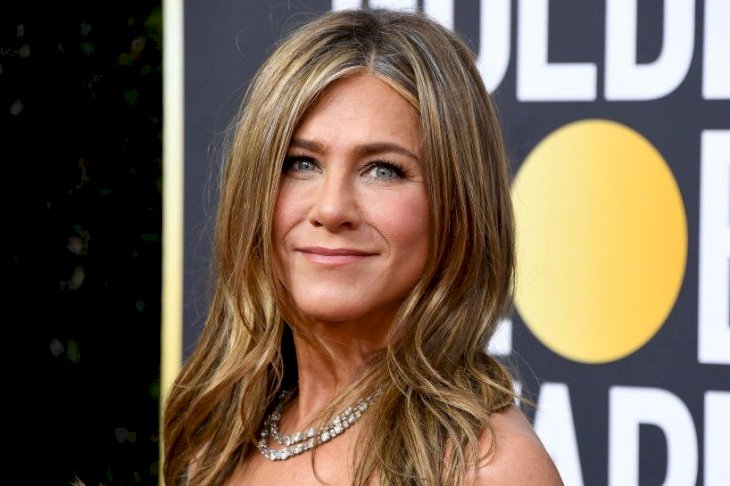 What do you think about Jennifer Aniston's dating life? Which of her former flames do you wish she'd get back together with? Let us know in the comment section. If you enjoyed this, then you're gonna have a great time checking out the other stories we write about!