Duchess Kate's Kids Break These New School Rules
This year has been one of a kind and the British royals have faced their fair share of difficulty. Prince William and Catherine, Duchess of Cambridge have been candid about their struggles with homeschooling. But now that their eldest kids are back at school, there are a few rules they are apparently breaking ... Let's find out more below!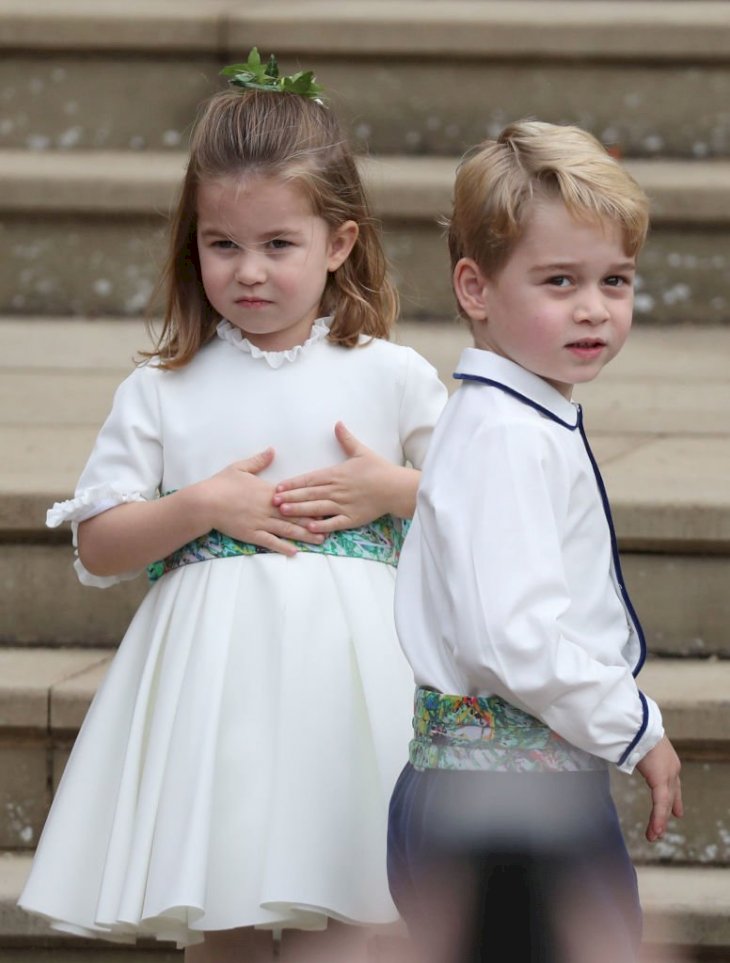 ---
MEETING PRINCE GEORGE AND PRINCESS CHARLOTTE 
If you have not yet heard about the adorable little royals, George, Charlotte, and Louis then you have certainly been missing out. These mini-Cambridges are making headlines regularly and we can't wait to see their great big futures unfold. This year has proven to be rather challenging for us all.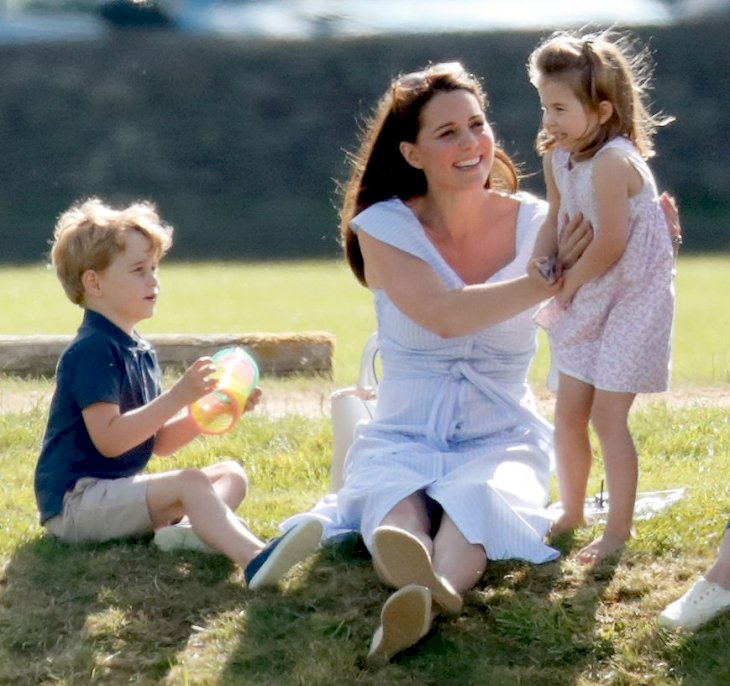 This beloved royal family has also needed to adjust their plans and routine to make it through the unexpected Covid-19 pandemic. Over the past few months, Prince William and his wife, Kate have been rather media-shy, opting to keep the brood safe inside. However, things have started to shift for us and for this noble bunch!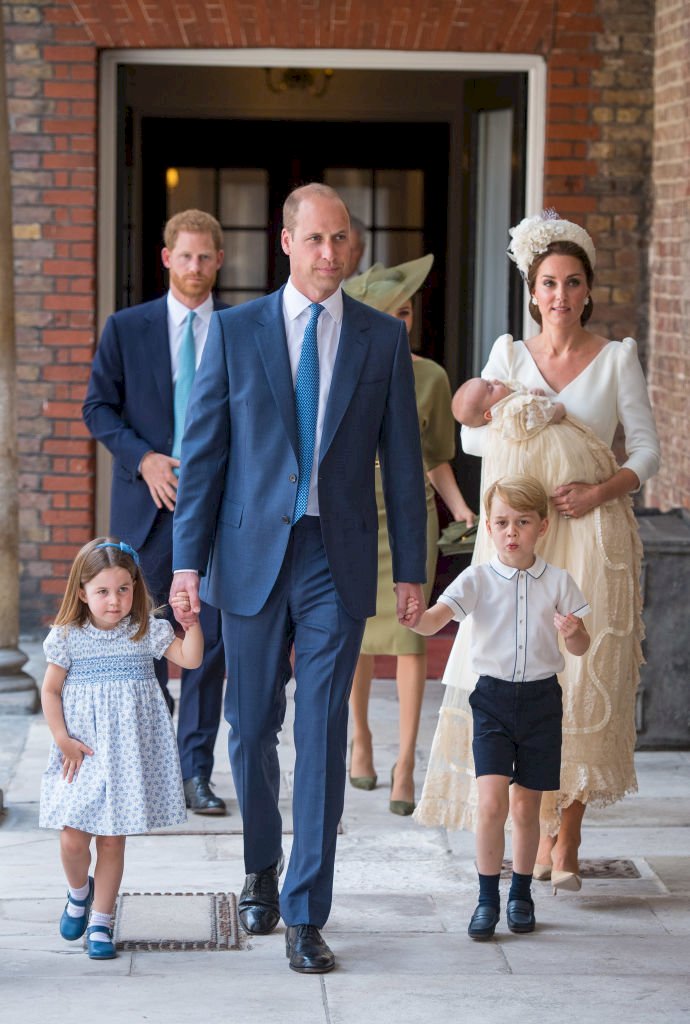 ---
HOW 2020 AFFECTED THE SCHOOL YEAR 
It has been a challenging time for nearly everyone and this pandemic has difficulty affected the school year. For parents, the coronavirus brought challenges that required new "work from home normals" all while still looking after one's kids and other side-businesses.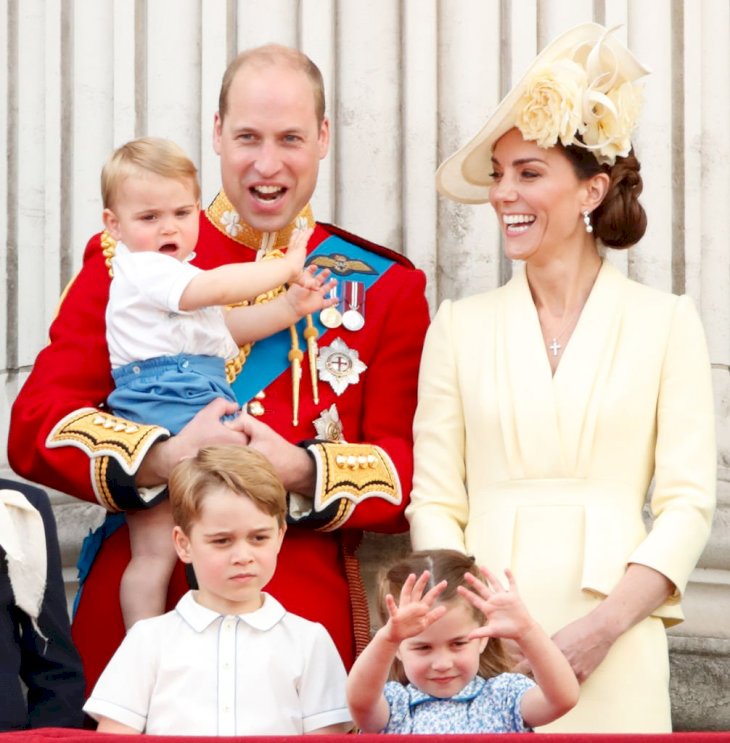 Virtual learning has certainly been utilized over this past season but for a long time, things were very uncertain. So, what was life like for the Cambridge clan? Well, they too looked at new ways of keeping active and engaged with the school curriculum to the best of their abilities.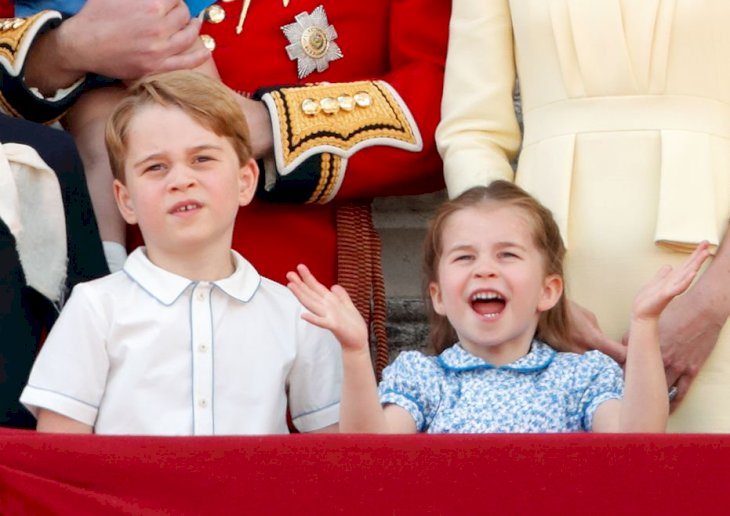 ---
THE FIRST PLAN: WILL ALL OF THE ROYAL KIDS GO BACK TO SCHOOL? 
One of the earliest and initial plans outlined involved a phased back reopening of schools in the U.K. This would imply that Princess Charlotte would be allowed to return to her London school, Thomas's Battersea. However, it would not yet be permitted for her elder brother Prince George, to make the same journey.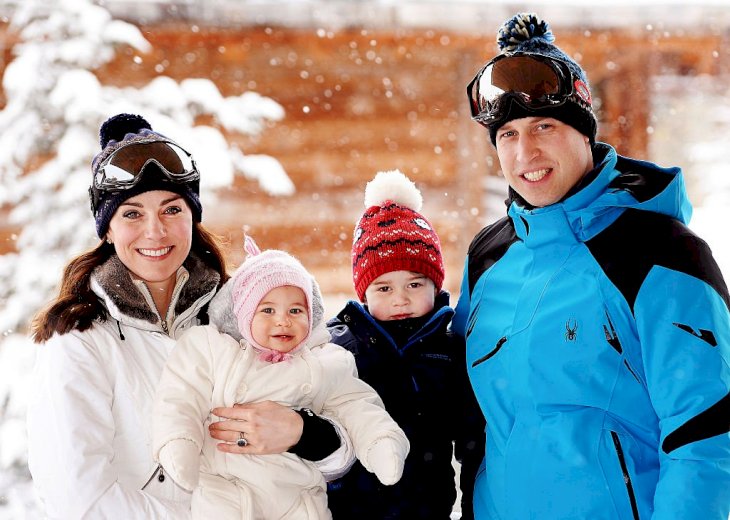 The reopening plan and phased return to school were set to receive certain years accordingly. Reception, Year 1, and Year 6 were the chosen groups and because Prince George was in Year 2, he did not make the cut. This plan was carefully considered to best assess the situation.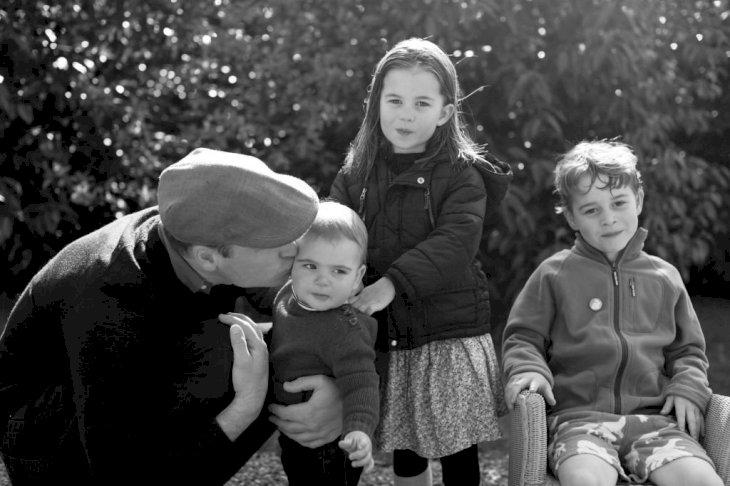 ---
WHAT ABOUT PRINCE GEORGE? 
Duchess Kate and Prince William's only daughter, Princess Charlotte is a Year 1 pupil but would she be happy to return without her big brother Prince George? Well, lucky for both of them, this initial plan was again revised and soon enough, both heirs to the throne would be on their jolly way back to Thomas's Battersea. 
---
HOMESCHOOLING: TO BE OR NOT TO BE 
Can you imagine the royal couple, Prince William and Duchess Kate homeschooling their kids? Well, that was exactly how things went for the first few months of 2020. In fact, it was often wondered whether they would continue to homeschool their kids even with restrictions lifting.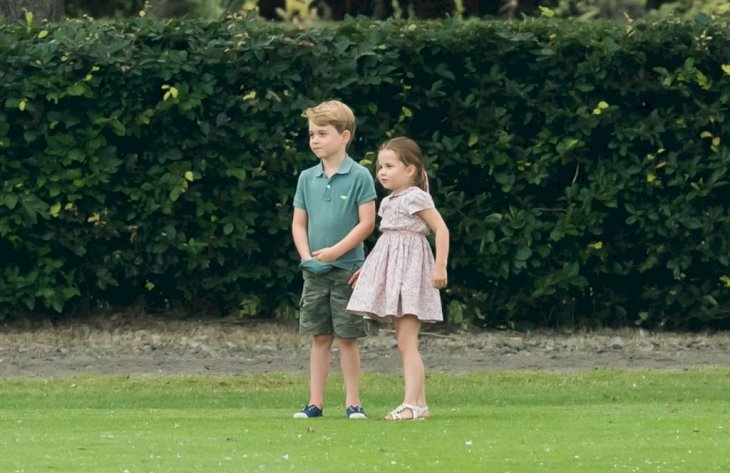 Many believed that the safest place to stay would be at home. Yes, of course, they could bring in an outside educator but it seems like both William and Kate were not up for this plan. With the five-year-old and six-year-old having been home-schooled since March 20, their parents believed it was time to get back to some sort of "normal."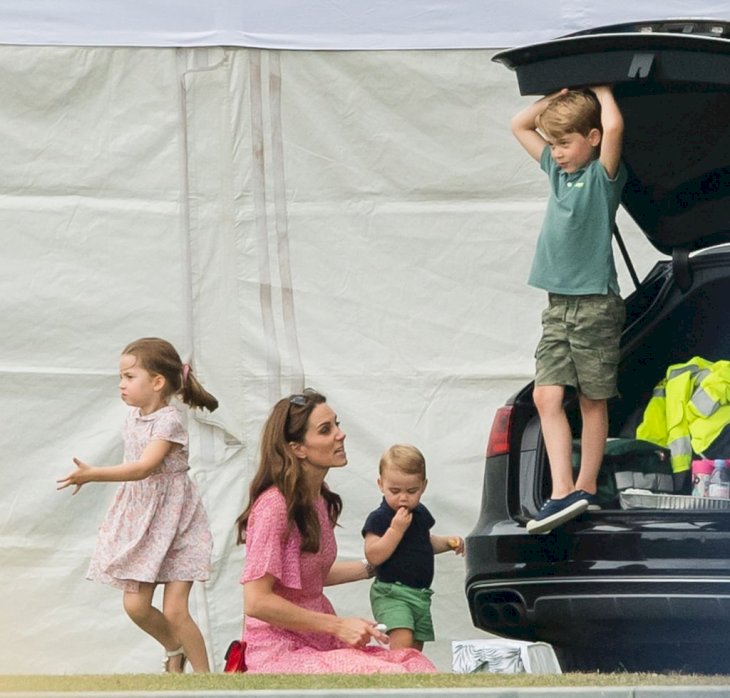 ---
HOMESCHOOLING WAS TOUGH SAYS PRINCE WILLIAM 
Homeschooling their kids has been a challenge for Prince William and Kate Middleton. Their young kids demanded a lot of attention and many of the royal duties continued for William, even from his own home! Despite having a live-in help with their nanny, Maria Borrallo, things were still difficult to manage.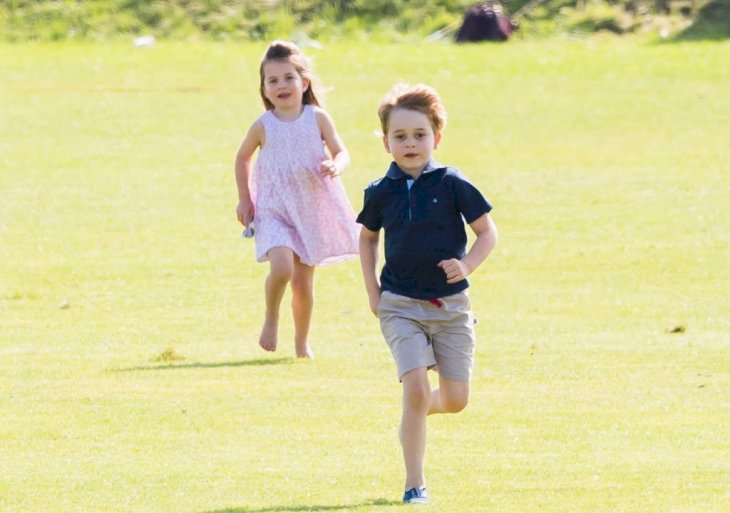 The homeschooling schedule has been a topic they shared about frequently. They said, "You get to the end of the day and you write a list of all the things you've done on that day. You've pitched a tent, take the tent down again, cook, bake, you get to the end of the day. They've had a lovely time. It's amazing how much you can cram into one day, that's for sure."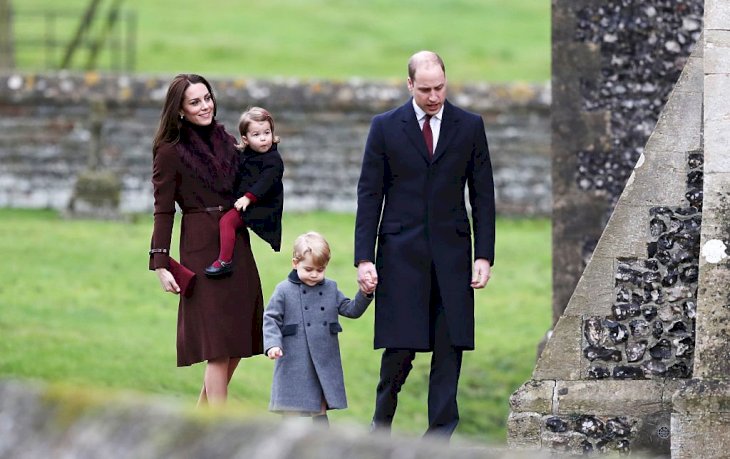 ---
2020 MADE PRINCE WILLIAM REALIZE HE LACKS PATIENCE 
Prince William realized he lacks patience because of homeschooling, he said: 
"I've found it testing, not going to lie, trying to keep the children engaged in some kind of work, it's been an interesting few months. I've learned through homeschooling that my patience is a lot shorter than I thought it was, that's probably been the biggest eye-opener for me, and that my wife has super patience."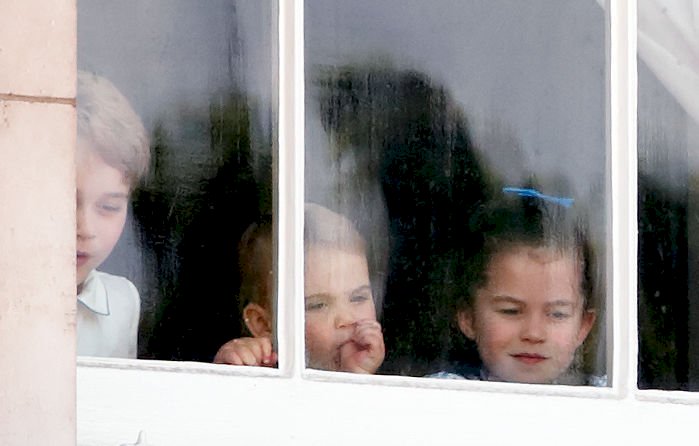 ---
THE CAMBRIDGE CLAN HAVE GROWN UP SINCE THE START OF THE YEAR 
Photos of the royal family were few during this odd year and royals fans were elated to catch a glimpse of the Cambridge clan in April. Months had passed since we last saw little Prince Louis who has certainly grown up quite a bit! This appearance was done outside their home.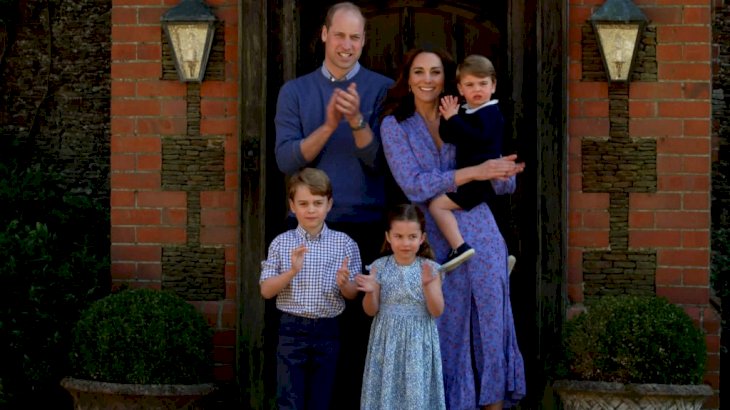 The entire Cambridge clan allowed an unexpected appearance as part of BBC One's The Big Night In special. In the short clip, all five of them clap happily to show their gratitude and support for health care workers who have all been giving their best during this tough period. What a sweet gesture!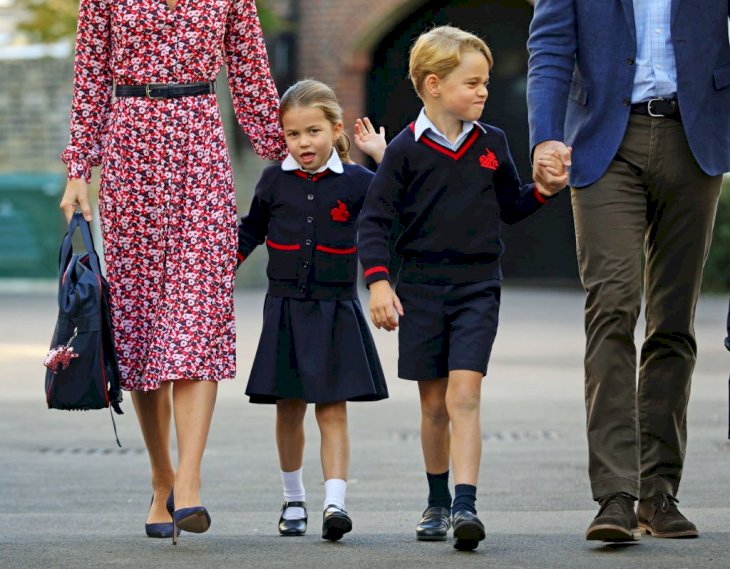 ---
OFF THEY GO, BACK TO SCHOOL
In a recent turn of events, the Cambridge family moved back to London so that both Princess Charlotte and Prince George could happily return to school. Of course, there was a myriad of strict measures, rules, and intense protocols set in place for this big step.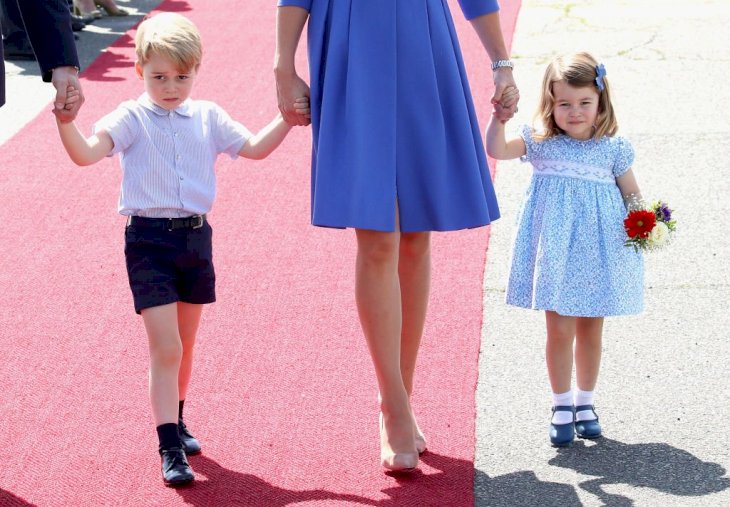 Princess Charlotte and Prince George are lucky enough to attend the same learning institution, namely Thomas's Preparatory School in Battersea. This fancy private Christian school is one of the most beloved and sought-after educational centers for young children in the country. No wonder the royals attend it!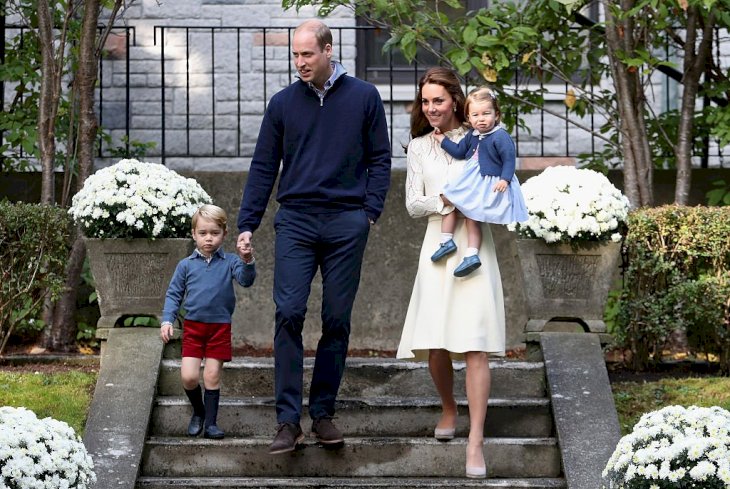 ---
THE GROWING ROYALS ARE TAUGHT TO "BE KIND" 
One of the school's main mottos is  "Be Kind." This will be something very important for young royals to learn for sure! The school also prioritizes their academic standards in addition to a hefty list of extracurricular activities that make their first learning experiences full of fun. Charlotte and George can take part in fencing, philosophy, gardening, and pottery.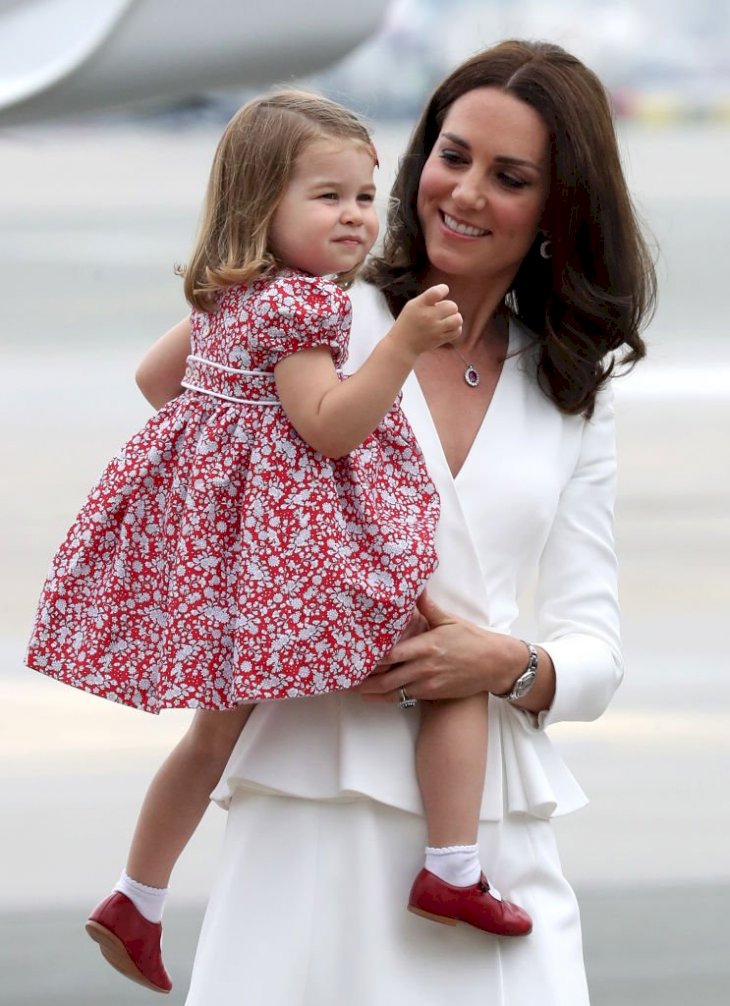 ---
THE COST OF THEIR SCHOOLING 
The Cambridges certainly dish out a great sum of money to offer their kids the best in education. Thomas's Preparatory School in Battersea costs a whopping $24,000 per year per child! Fortunetly, with Princess Charlotte being the sister of Prince George, they get a small sibling discount.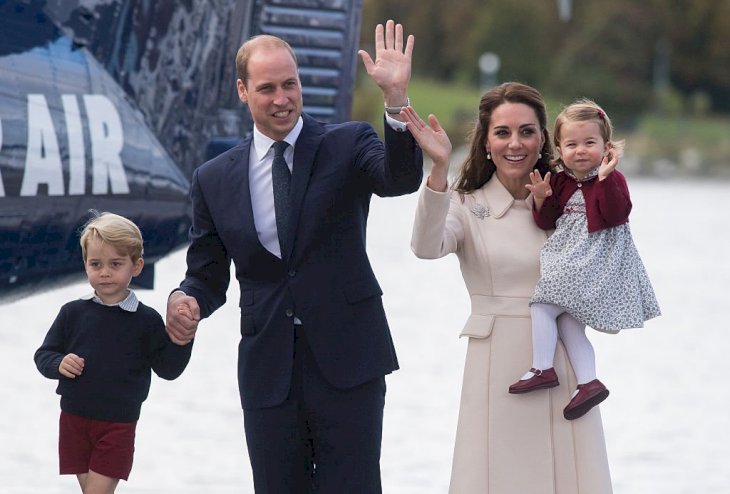 ---
THE DUKE AND DUCHESS ARE GLAD THEIR KIDS ARE BACK IN SCHOOL 
The Cambridges have been very candid about their feelings regarding their children returning to school. They are indeed relieved their kids are back because it has been difficult to juggle their responsibilities while being the best parents they can possibly be.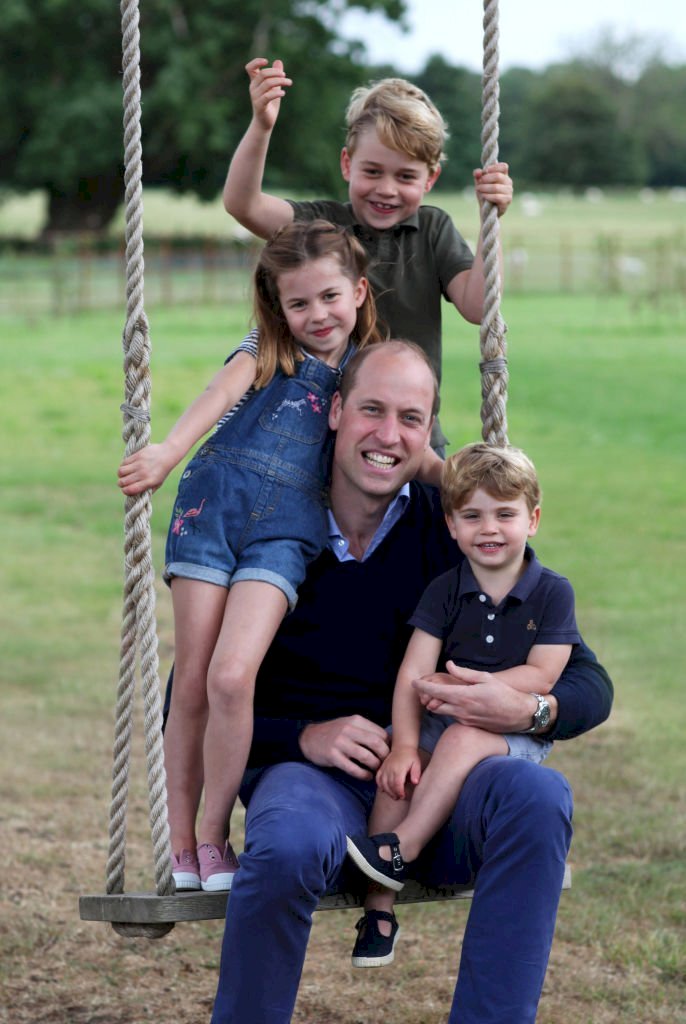 Kate shared that, "It gets a bit hectic, I'm not going to lie. Children have got such stamina. I don't know how honestly." While husband William added, "I think every parent is breathing a sigh of relief that school has started again. Five months—it's been wonderful, but it's been a long five months." Fans just adored these two for their honestly and relatability. 
---
THE NEW SCHOOL RULES 
Prince George and Princess Charlotte do have a few more perks than the average commoner, so it only makes sense that not all of the new protocols would apply to them. Since the Cambridge kids returned to school on Sept. 7, which rules have the dynamic duo been breaking?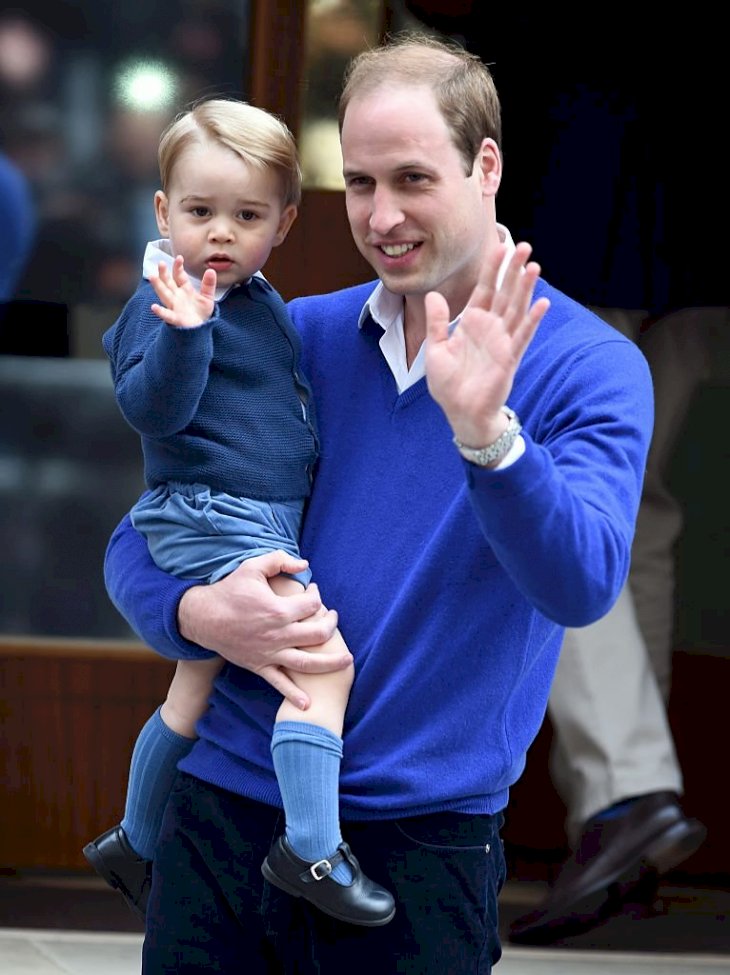 Well, first things first; what are the rules? Well, for starters, swimming lessons have been canceled indefinitely and all school kids should be dropped off outside of the school's gates and grounds. This is to have the least possible inside contact. Kensington Palace didn't give us any new images of the children's first day back, but some sources did give us insights!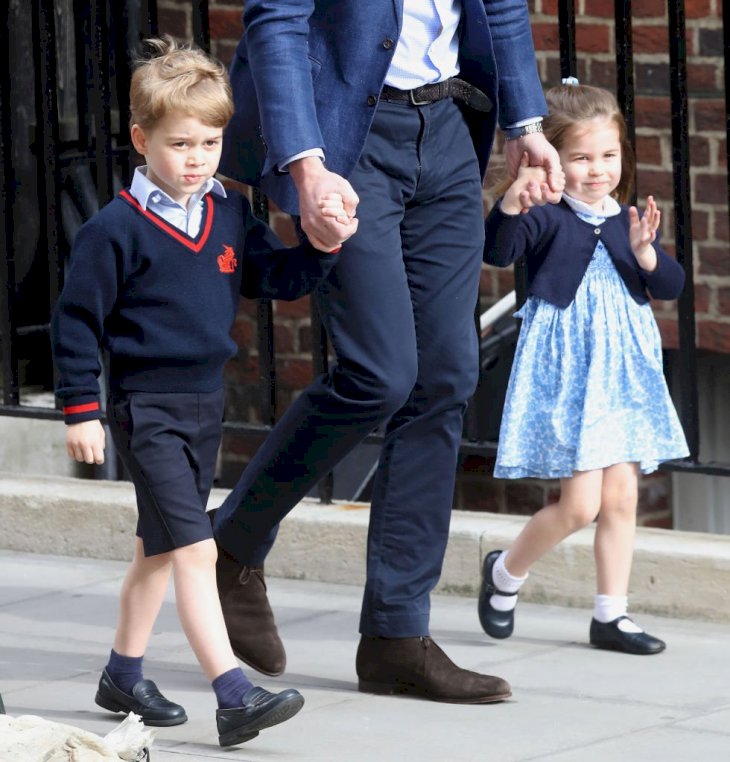 ---
THE SCHOOL RULE THAT CHARLOTTE AND GEORGE HAVE BEEN BREAKING 
As Prince George moves into Year 3, and Charlotte continues in Year 1, sources share that they are indeed delighted to be back with their friends. Many of the activities have resumed and they are certainly taking full advantage. Perhaps, most kids will have a greater appreciation for school hobbies now?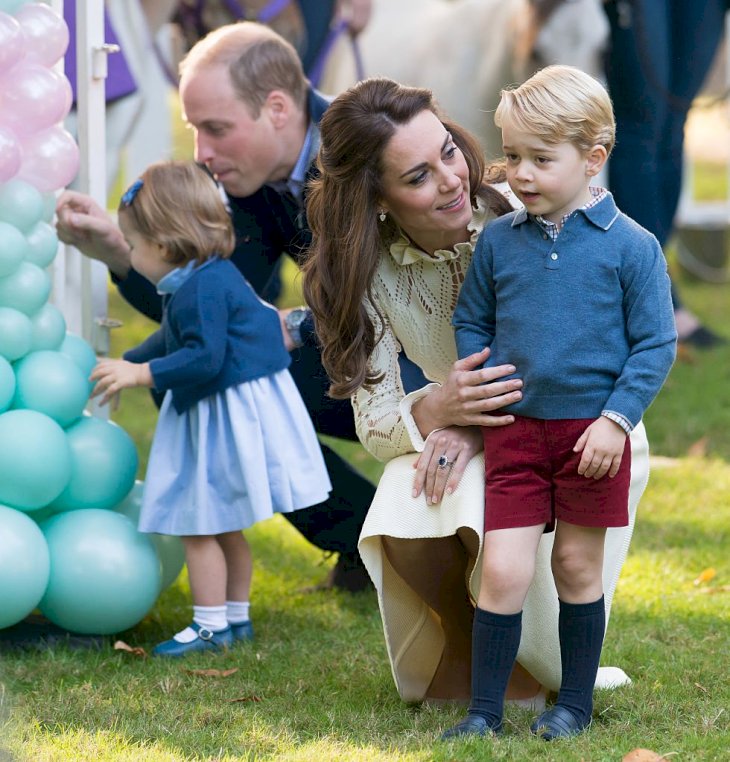 One of the most important new protocols - parents have to drop their children outside the school gates - seems to be the one rule that has everyone talking. The Duke and Duchess are allegedly still allowed to drive the children onto the premises, unlike all of the other school goers.