Outlander: Relationship They Have In Real Life
Which Outlander actors were such drama queens that the rest of the cast struggled to work with them? Do Sam Heughan and Caitriona Balfe ever feel uncomfortable around one another? And which Outlander blokes are now traveling the Highlands together? Let's explore what the Outlander cast is like in real life!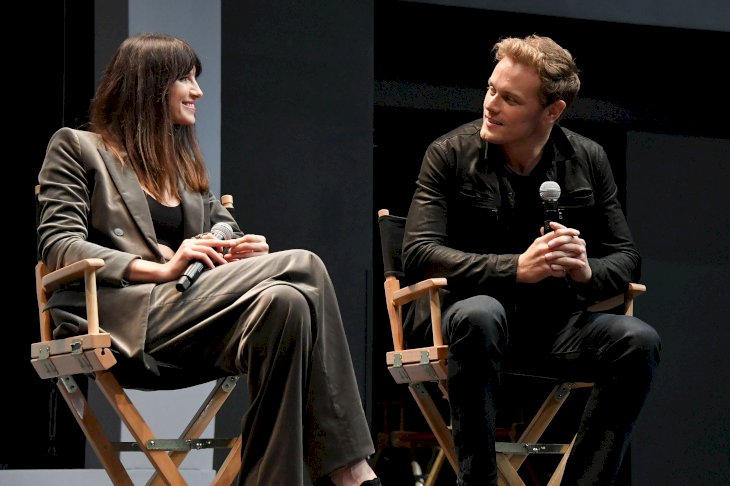 ---
DRAMA QUEENS ON SET!
Let's spill the beans on who Sam, and some of the other actors struggled to work with. It's probably not what you expected, because it turns out to be…  the child actors of Season 5! What a relief, right, 'cause I was worried about trouble in paradise between some of the adult actors! 
---
Sam told Express: "They're so cute but it's just very hard for young children." Balfe agreed, saying: "They're so sweet but that age is so difficult. Sam definitely doesn't love them the most".
---
To give the cranky old adults a break, the Outlander producers came up with a clever solution by casting twins to play the part of Jemmy. This allows the kids to take a rest when they need a break. Shame, it must be tough for the young ones to stay focused - they must get so tired!
---
It's not just Sam-Cait who complained, several other cast members also expressed some (good-natured!) frustration about working with them. Both Skelton and Rankin admitted it wasn't always smooth sailing, with the former sharing how the twins yell at him the most, especially since he enjoys teasing them.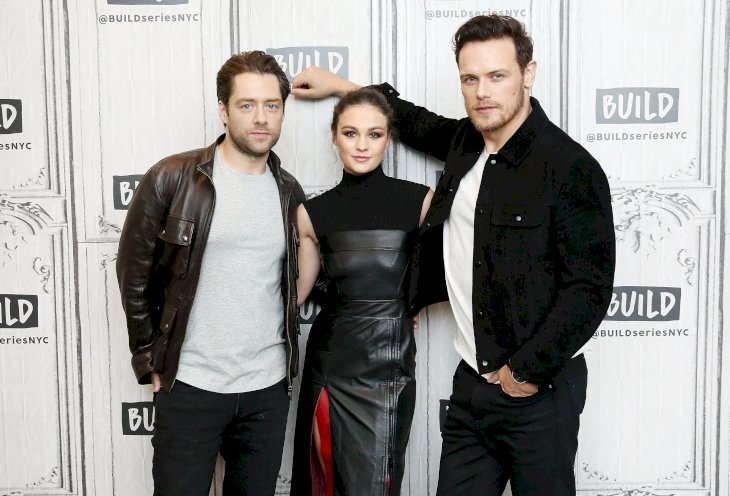 ---
But we think Lauren Lyle's hilarious explanation sums up the situation best: "We've got one tiny little baby and then another one who's like a raucous little teenager in a five-year old's body, so today's mainly been about handling that and it's been great. No-one stressed. It's great, it's great!"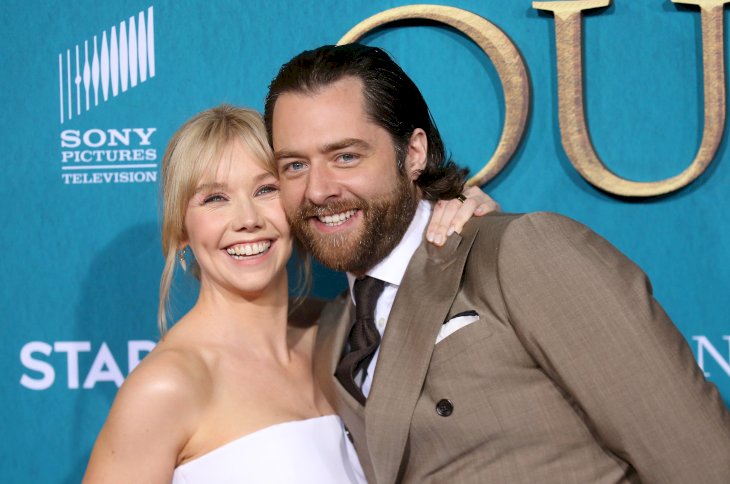 ---
Sophie shares the same sentiment, joking about how they love to scream murder as soon as the director yells "Action", only to be perfectly fine when he shouts "Cut". Of course, that sounds about right! 
---
Regardless, she clearly loves the pair if her social media is to be consulted. In one post, she wished their "TV kids"  a happy fourth birthday, saying she loves them lots. Awesome! Now that that's one been clarified, let's continue with our investigative work into the Outlander cast relationships.
---
COMPLIMENTS VERSUS INSULTS
Is there anyone in the cast who likes to hide his compliments in what seems like insults at first glance? Actually, most of the actors enjoy pulling the other's leg every now and then! Sometimes, it's Cait, like when she joked with Sam about her first impressions of him compared to later, once she got to know him.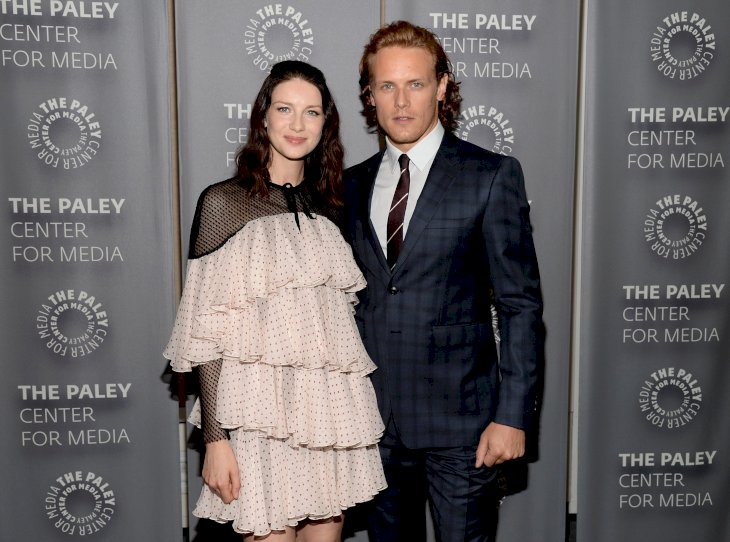 ---

"I mean I've said this a million times, but you know some people you walk into a room and they're very poser-y and they've got a lot of ego. There's a lot of posturing… that didn't come until much later with him."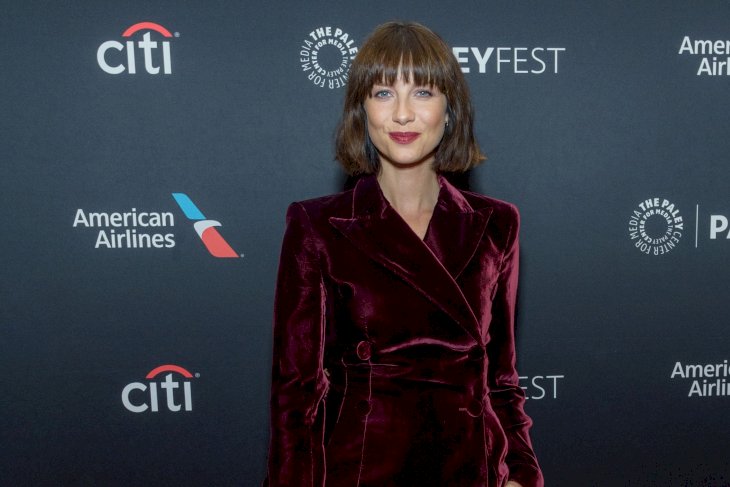 ---
After Season 5's snake bite episode, she joked about seeing how scared Sam was of the maggots: "It was also fun kind of shoving them in his face", she said on the Starz feed. At other times, they're serious about dishing out compliments about their co-stars.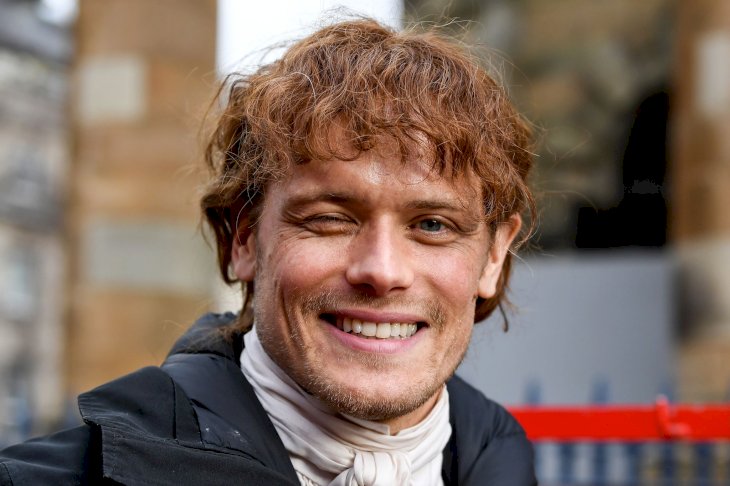 ---
Like when Sam sang Balfe's praises in an interview with Gold Derby: "She's intellectual, extremely intelligent… and she's always very caring. So, I think I'm just so lucky — to be able to trust each other… has been the most important part of this."
---
These two are simply the best! But anyways, here comes the answer to the question! Out of all of them, Duncan's Insta account is surely the funniest one to browse. And he is indeed the one who loves a good undercover compliment! If you're ever bored, just scroll through his posts and read the captions.
---
It looks like Duncan has that old-school, 'I'm a man's' man philosophy where you don't say straight out how much you love someone, but first have to coat it in a fake insult. Read and learn!
---

"Was deleting old photos when I came across this ghastly visage. I understand these two world-class a-holes Graham and Sam have a show… wherein they will grace you with a tour of the… Scottish Highlands." 
---
McTavish and Heughan, on the other hand, don't seem to share the same mindset - and are not in the least shy about giving credit where it's due. For example, Graham has often praised Duncan's acting, and Sam has revealed how much they missed him when his character Murtagh had to leave the show so tragically.
---
So they were all ecstatic when, in Season 5, their mate could return for the dream sequence's flashback scenes! Is your heart glowing yet? If not, then surely Skelton and Balfe's lovely relationship should do the trick. Whenever you see them in photos, they're either hugging or goofing around. Or confessing how well they get along:
---

"It's always great working with Sophie. I think we've built up this really lovely relationship over the years and it's always touching and those moments are always very special to us".
---
Now, if you thought it's only the main stars who get along swimmingly, then think again! While the villain Stephen Bonnett was hated by all, his real-life counterpart, Ed Speelers, is a beloved cast member. As Sophie captured on Insta, Bonnet might be an utter, unnameable word goes here, Speleers is alright really, isn't he?!
---
She continues to say how much they'll all miss working with him. In other news, Skelton also said Sam and Cait are two of her favorite people on the planet and that she loves them to little, tiny, rugby ball sized pieces. Well now, working relationships sweeter than this are hard to find, and that's a fact! But... while things might seem all moonshine and roses, not everything is always as it seems!
---
ON-SET AWKWARDNESS
Most of us have probably wondered how it must be to film the intimate scenes Sam and Cait have to, right?! Is it as glamorous and natural as it looks? Certainly not, particularly if you consider how technical and rehearsed these types of scenes are. Not to mention how many reshoots they require until they're perfect!
---
So, let's see what the two actors have to say about it. In reality, the pair both admitted to being a bit shy before each new season. Even though they're great friends, they do live their lives apart so when they meet up again at the beginning of each new season, things are somewhat uncomfortable… What?! Yes.
---

As Heughan told Gold Derby: "That first day back at work, it's almost like we're tiptoeing or slightly shy of each other, and then we fall back into our routine."
---
---
Once they're reacquainted, Sam says they're like kids. "We laugh a lot, we talk rubbish. But it's great to have her – I couldn't be more thankful to have such a great co-star".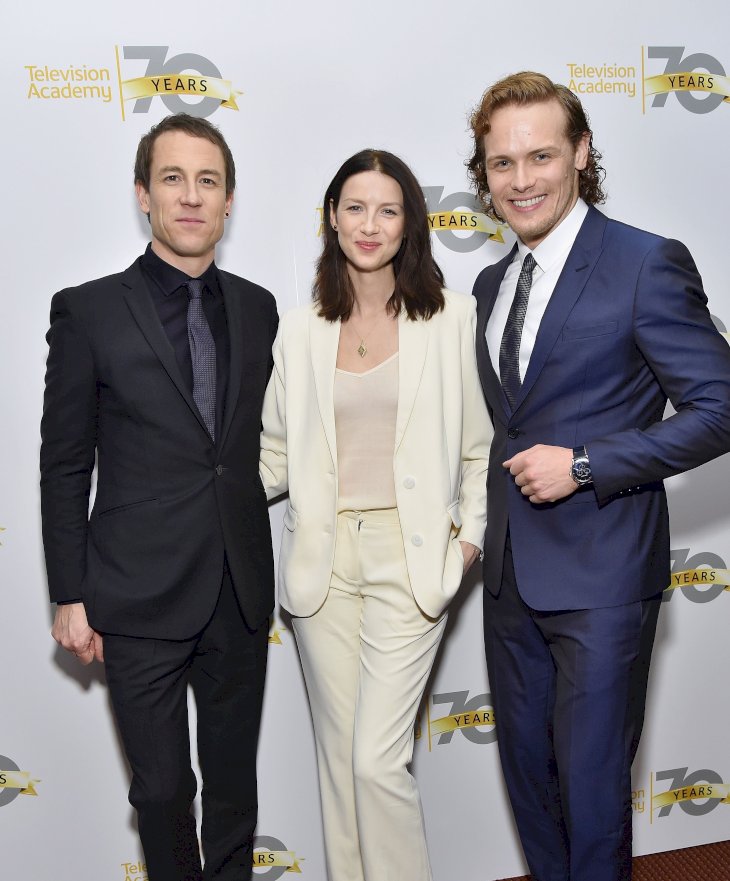 ---
STANDING TOGETHER
When the going gets tough, as it did for Sam, does the cast have each other's backs? Yes, yes, triple yes! Sam recently went public about the horrific online bullying and harassment he has had to endure for years. All of us were shocked and appalled to hear about the cruelty of some people…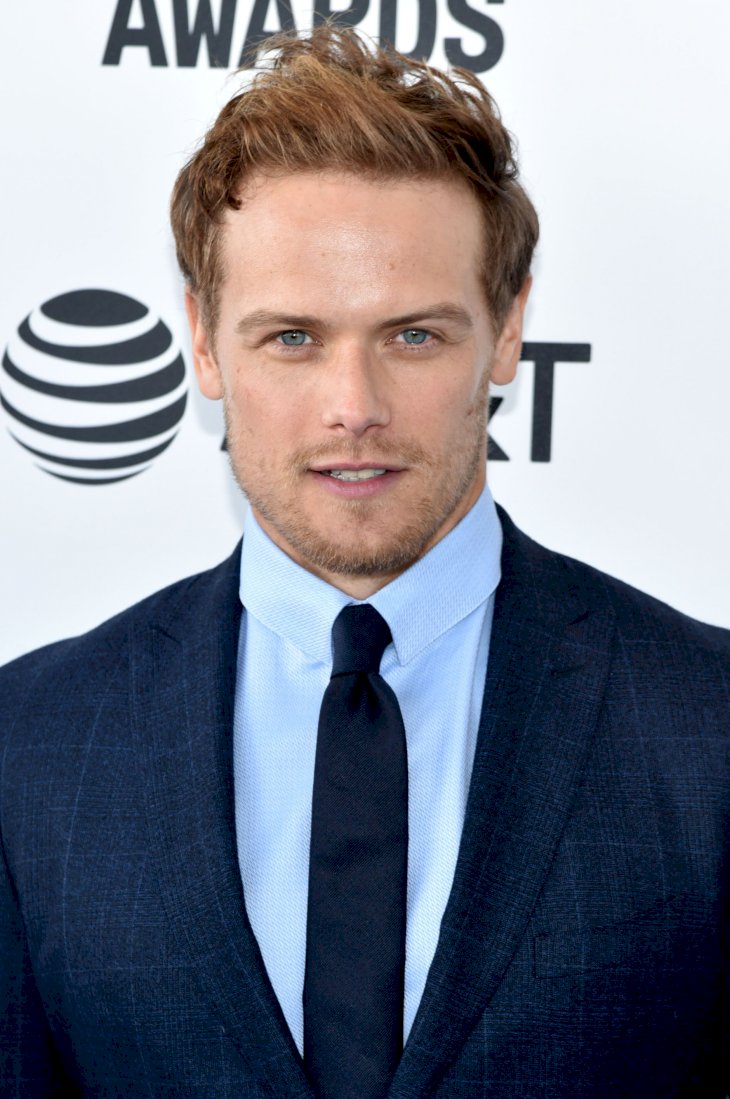 ---
But it looks like the old saying, a trouble shared is a trouble halved, is true. The words had barely left his keyboard, or the whole Outlander cast, production team, and devoted fans jumped in to have his back. From Steven Cree and David Berry to executive producer Maril and author Diana, the list of people who spoke up for him is long.