The Real-Life Story Of Tom Ellis
Most people have a few ghosts in their closets – and Tom Ellis is no exception! Who is the actor married to? Do you know the truth behind the scandalous Tom Ellis's divorce? And who is (are) the Mom(s) to his three beloved daughters? Don't miss out on all the details about Tom Ellis's personal life!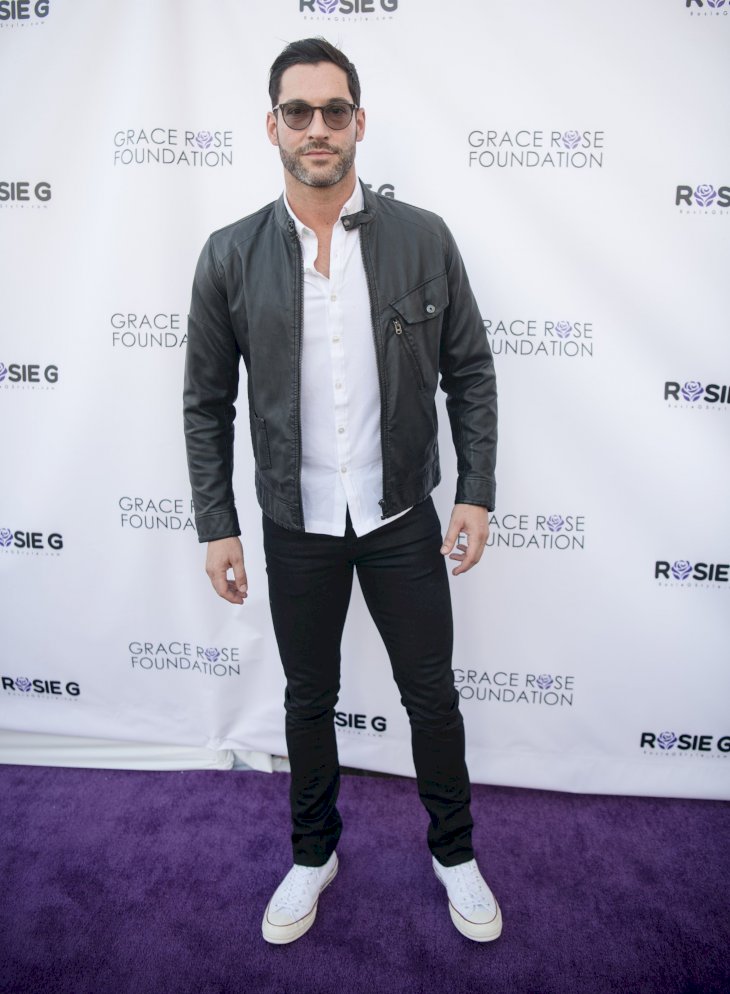 ---
TEENAGE TROUBLES
Many Hollywood stars have been haunted by tragedy and sorrow since an early age. But Tom's story looks a bit different. According to all available sources, Ellis had a wholesome childhood before misery found him. He was born and raised by his Baptist preacher dad and Music Teacher mom - and has three sisters, one of them his twin! 
---
From a young age, he played musical instruments and sang - oh, and loved sport! Heck, his Dad even shared his passion for acting. Tom starred in the church's nativity plays, although he wasn't allowed to play any major roles. Simply because his Dad didn't want to be accused of nepotism. So, did he face any challenges?! 
---
Yes… Ellis revealed he had terrible acne when he was a teenager,  and it continued until late into his 20s! No, seriously?! Today, he still can't live without his favorite skin care brand discovered back then. He was so traumatized, that he still uses it, even though he's 40 now - and probably doesn't need it anymore.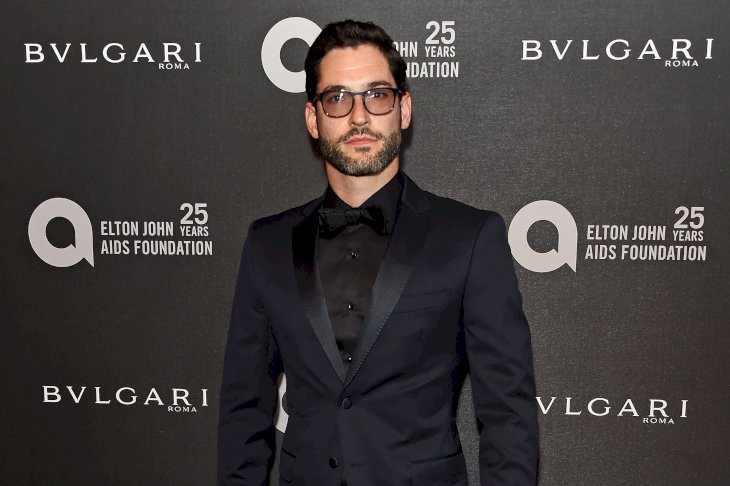 ---
STUDY BUDDIES BECOME BROKEN LOVERS
Did you know Ellis wanted to pursue a career in sports initially?! True! But luckily fate intervened in the shape of his English teacher who suggested he join her female-filled drama class (at that young age, a no-brainer for the Teen Tom!). And the rest is history.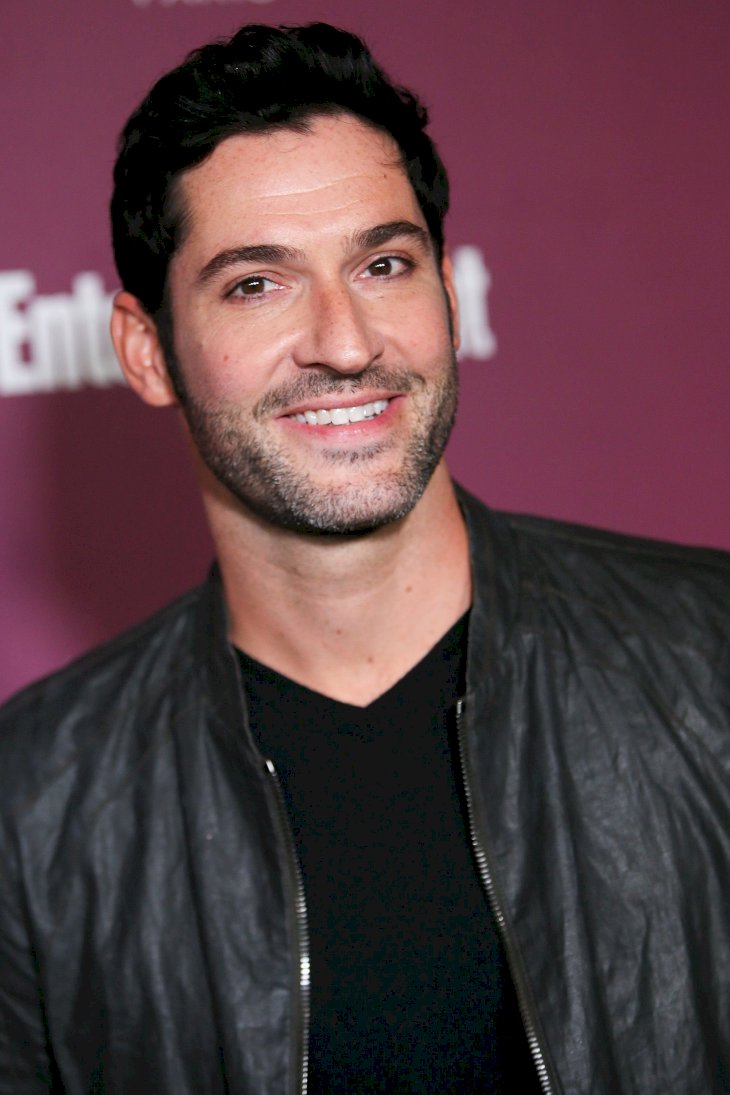 ---
Fast forward to Tom's drama school years. He studied at the Royal Scottish Academy - and made a few famous study buds! His best friend is James McAvoy of X-Men fame. But he also studied alongside Outlander stars Laura Donnelly and Sam Heughan! But seriously, how hilarious would it be if this lot filmed a spoof crossover?!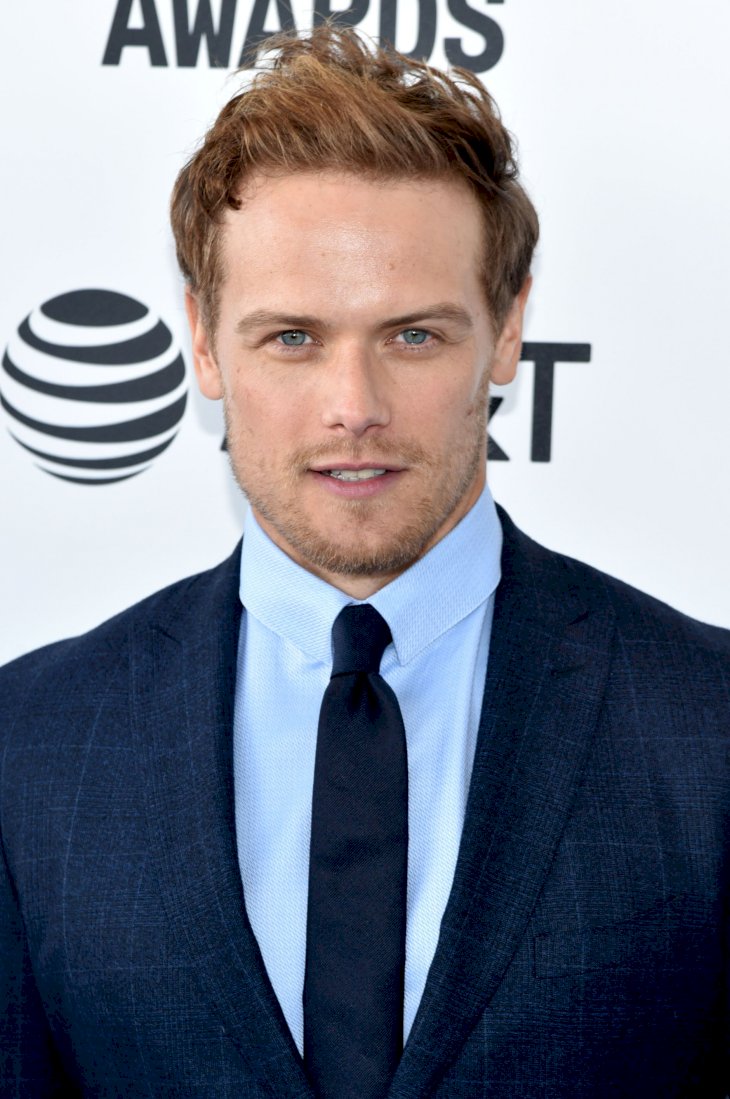 ---
How would Lucifer explain to Professor Xavier that two time-travelers from the Highlands fell through stones and, no, they're not simply drunk?! Well, in any case, I'm obviously way off topic! During his studies, he was the monstrous lead in another famous tale of redemption! 
---
Yup, he and McAvoy both starred in a pantomime, The Beauty and the Beast. It wasn't long before romance got involved… and his life started shifting. Around 2001, Ellis fell hard for a fellow classmate, Estelle Morgan. But he couldn't pursue her, since she was dating somebody else at the time!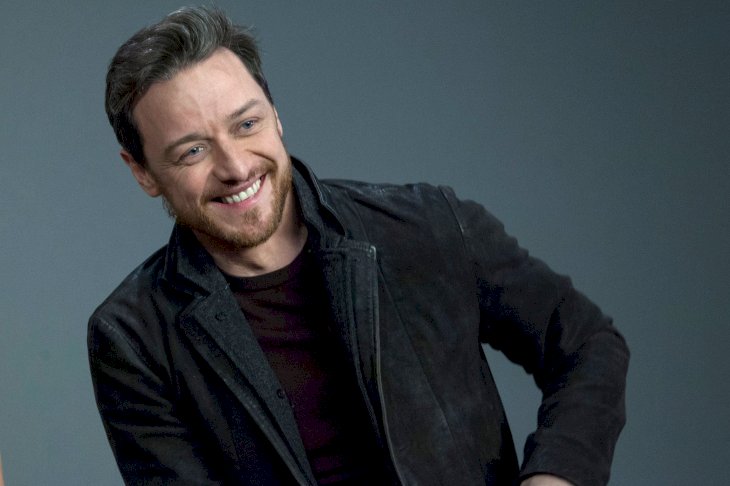 ---
Later, after Morgan's prior romance fizzled out, Tom didn't hesitate to ask her out. A romantic holiday in Portugal followed, and both had stars in their eyes. Around this time, Tom got his first lead role in the BBC detective drama series, Nice Guy Eddie. He was also known for his role in the popular BBC sitcom Miranda. 
---
Anyways, the young Ellis was so infatuated, he told BBC that: "For three and a half years I loved her from afar and now I love her more every day." He continued to tell the media in 2002: "We're getting married next year". But there would ultimately be no fairytale ending to their puppy love.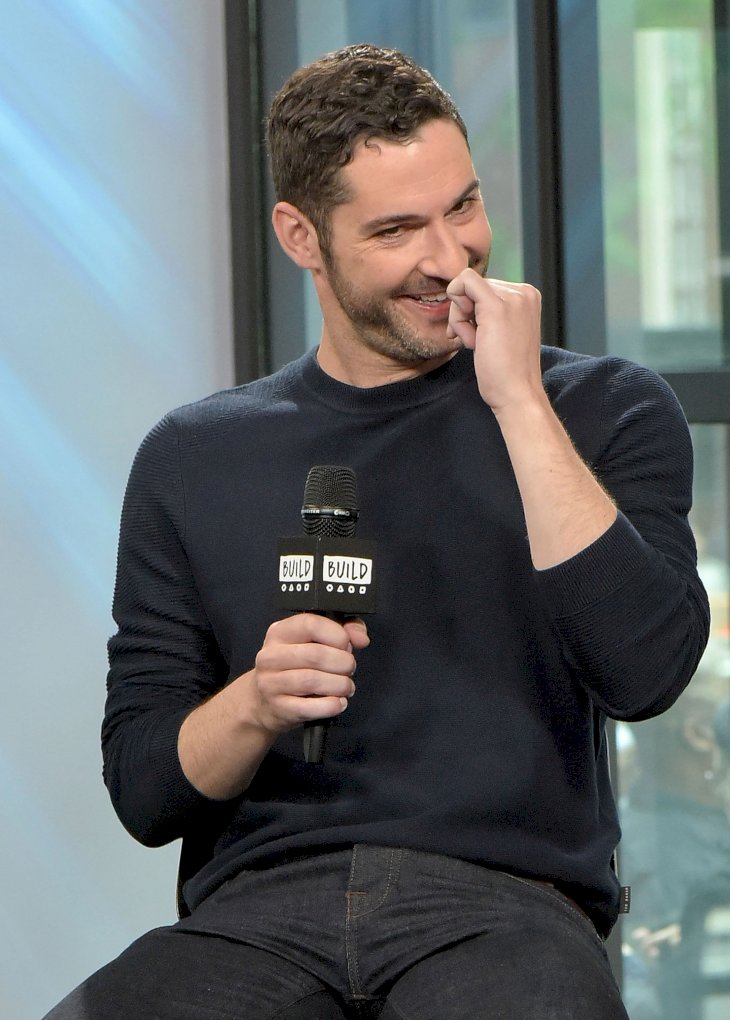 ---
In 2004, Estelle fell pregnant. The pair split and Tom (then 27) left, shortly before the birth of their baby daughter in 2005. However, Dad Ellis was determined to remain a doting dad. At the time, a source told The People that he sees his girl whenever he can. And as far as we can tell, he kept his promise! Just look at the photos of him and Nora.
---
DISASTROUS DECISIONS
In spite of his romantic disillusionment, the actor soon managed to move on and give love a second try. His friend McAvoy made an introduction that would again change the course of Tom's life. Roundabout 2005, Tom fell head over heels for Tamzin Outhwaite. They also co-starred in the popular show, EastEnders. 
---
Barely a year after, the lovely couple married and later had two gorgeous daughters together. Their marriage of eight years simply seemed storybook perfect. But misery does love itself some company, and like his character Lucifer, Tom knows a thing or two about bad decisions.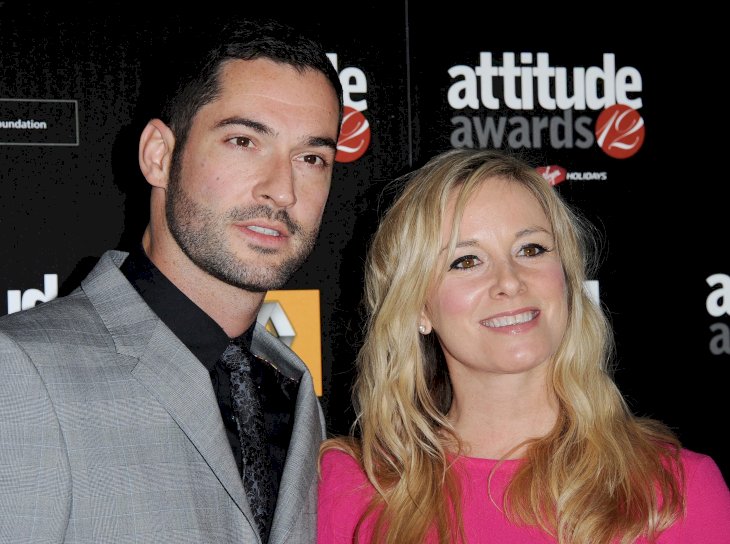 ---
Skip forward to 2014, when the shocking announcement was made. The pair was getting a divorce! No, what on earth went wrong?! It was claimed Ellis had an affair with the Lost star, Emilie de Ravin, while he was in America filming and Tamzin back home raising the kids. 
---
Actually, he reportedly admitted to having one night of infidelity only. But his ex-wife was telling a different story. At the time, she told Essentials Magazine: "I wouldn't not be with my husband over a one-night stand is all I'll say." 
---
Sources revealed that she was distraught over his betrayal, saying she supported him in furthering his career in America while she stayed home to raise the kids - and that was how he repaid her. Allegedly, a few months after his split from Tamzin, Tom dated British actress Zoe Boyle.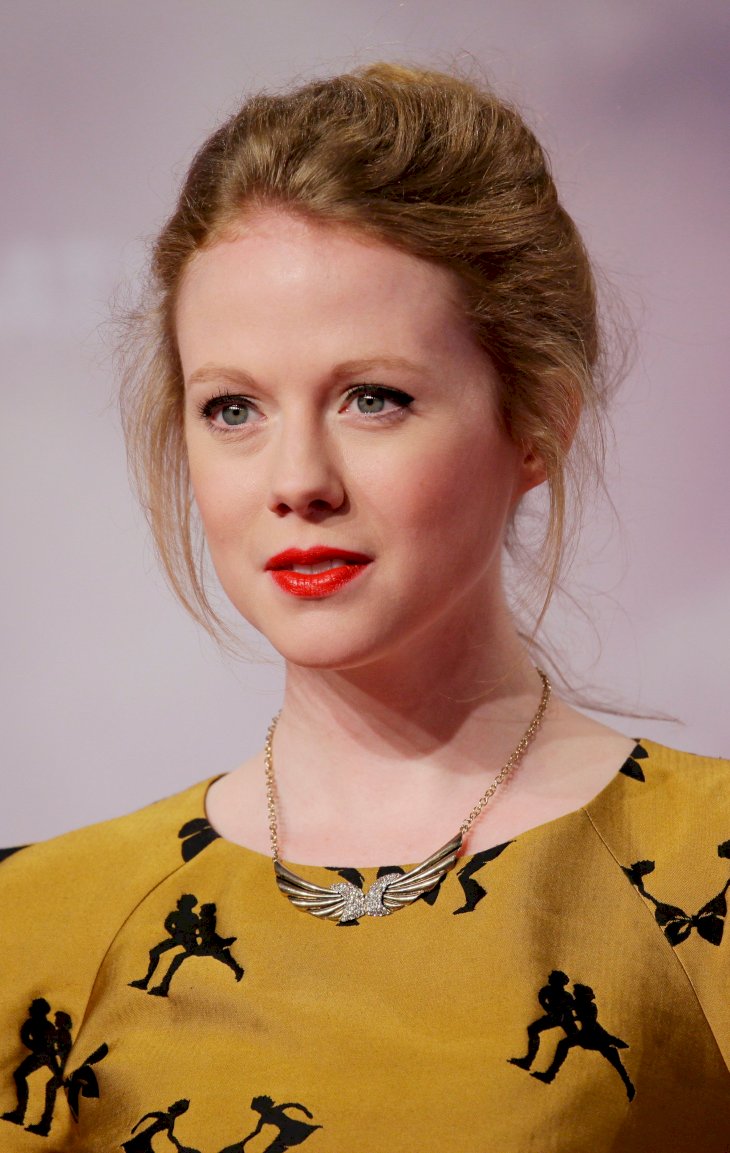 ---
Back then, a source told The Sun: "Everyone feels sorry for Tazmin - it's as if Tom has traded her in for a younger model." Tom and Zoe are believed to have split up later that same year. We'll probably never know the whole truth, will we?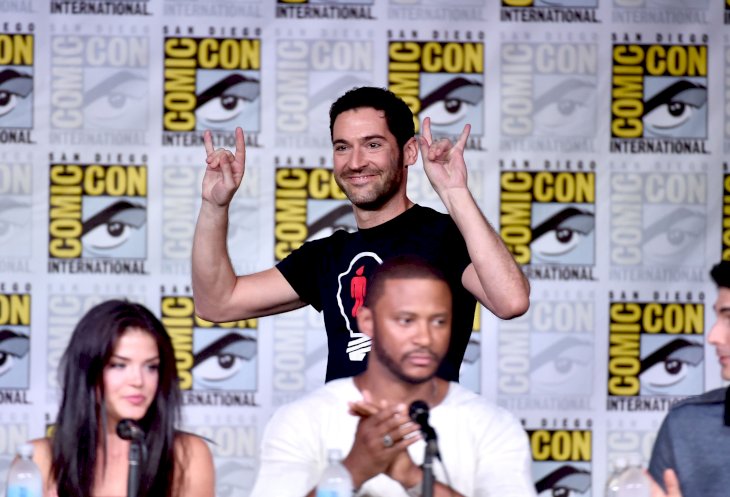 ---
And while we certainly do not condone adultery, even more so when a family has kids, it must've been hard on Ellis too?  Especially considering that, as recently as last year, his ex-wife appeared to be insulting him. In an Instagram post, she praised her new partner Tom Childs but with a small stab at her ex. 
---

"I respect any man who can heal a heart he didn't break... and raise a child he didn't make."
---
WE ALL NEED SOMEBODY TO LEAN ON 
You know the expression, the apple doesn't fall far from the tree? Well, here's something to ponder. Can Tom relate to his Morningstar character? Yeah, considering what you just learned, most likely! As he's said, his religious family (his dad, uncle, and one sis are pastors) totally support his role as the literal devil, because they recognize the message of redemption at the heart of it all. 
---
And we agree with him, that: Everyone deserves redemption. So, in spite of his heartbreak, whether it be self-imposed or not, he gave love a third try. Will it be a case of third-time lucky? Keep reading and you'll know!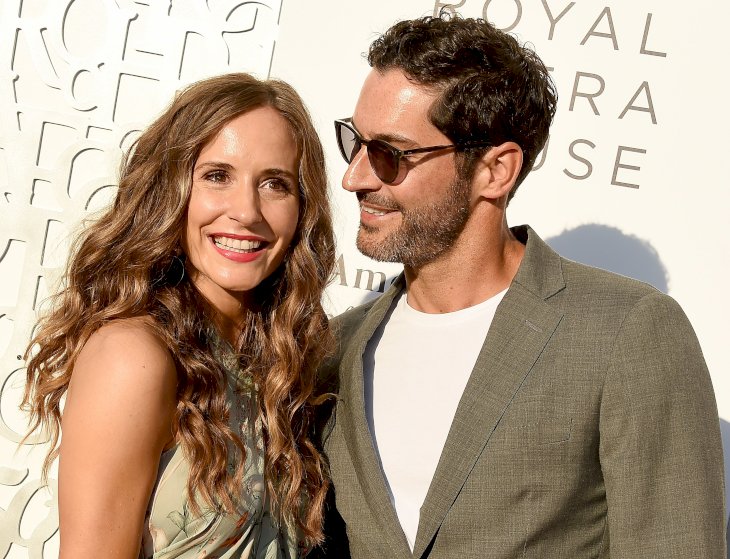 ---
When Tom met the American screenwriter and actress, Meaghan Oppenheimer, he knew it was a love worth risking his heart for. Check out his social media accounts and you'll see he is clearly smitten. They started dating sometime in 2015 and their love blossomed so much that he soon went on one knee, on the day before her birthday. Such a romantic at heart!
---
Oppenheimer announced the engagement in 2017, jokingly asking: "Does this ring make me look fat??" And… This time, nothing bad happened! Unless you consider ex Tamzin's awkward comment when Ellis and Oppenheimer tied the knot late last year, that is! Her Insta post read: 
---

"If you have been brutally broken but still have the courage to be gentle to other living beings, then you're a badass with a heart of an angel".
---
That aside, the wedding was a romantic woodland event under oak trees and attended by close friends and family. Oh, and some of the Lucifer cast members also joined in the moment, specifically Kevin Alejandro, DB Woodside, and Rachael Harris. All three of Tom's daughters attended the wedding. And, from the outside, it looks like Meaghan is a loving stepmom.
---
Afterward, her new husband announced the wedding with the words: "My new wife was a little unsure about my choice of transport for the honeymoon. Thank you to everyone who made our special day so precious…" As you can see, he's referring to a canoe. They honeymooned in Paris and had a memorable time. And hopefully lives happily ever after.
---
"IT'S BEEN EXCRUCIATING"
These are Tom's words! Oh no, should we be concerned to learn he underwent throat surgery recently?! We can't lose that magical singing voice, can we! No, rest assured! Ellis seems on the mend and, although we did our best to find more details, we couldn't get to the bottom of the operation.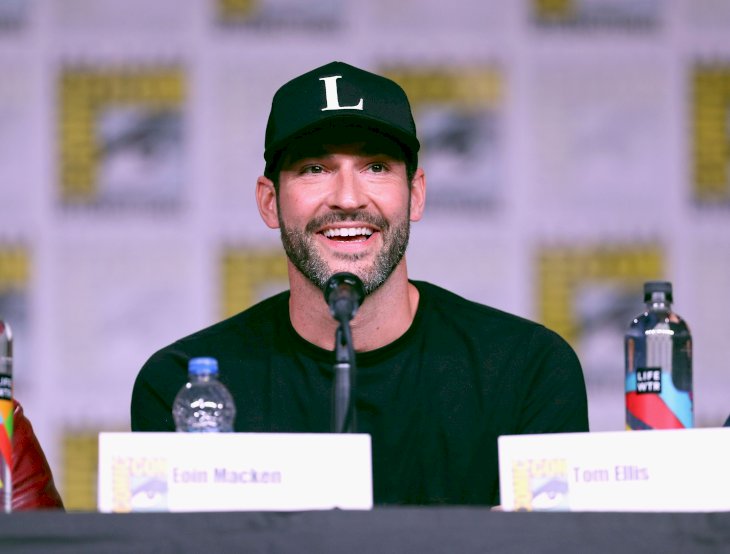 ---
However, one thing is clear, and it's that Meaghan is taking great care of him! Taking to Twitter, the actor wrote: "Had a little surgery down my throat yesterday. All is well but apologies to anyone in LA who likes jello as my wife seems to have purchased all of it for my recovery diet". 
---
How sweet that he's got his own doting nurse to give him some TLC! So if not that, then what has been so "excruciating"? While his heart might have mended, his past decisions did have a long-lasting devastating consequence. His actions have separated him from his beloved daughters.