Meet All Of Tom Hanks' Family Members
Best known for his incredible portraying of characters in movies such as "Cast Away", "Forrest Gump", and "Saving Private Ryan", Tom Hanks is a staple of high-quality acting in Hollywood. But what is there to know about his private life? Keep reading to find all about his family, from his wife to grandchildren, and to be surprised about how complicated his family tree is!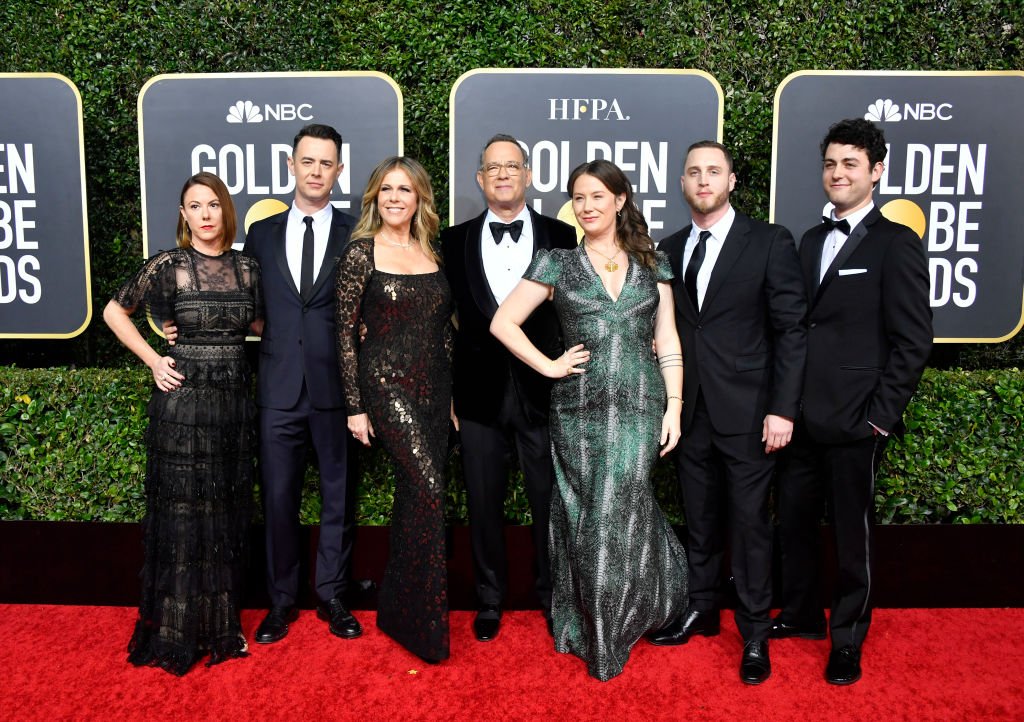 ---
WHO IS TOM HANKS' FIRST WIFE?
Probably one of the celebrities that has kept her private life in a chest hidden away, Samantha Lewes was born Susan Jane Dillingham on November 29th, 1952. Being originally from San Diego, California, there isn't much information about her parents and whether or not she has any siblings.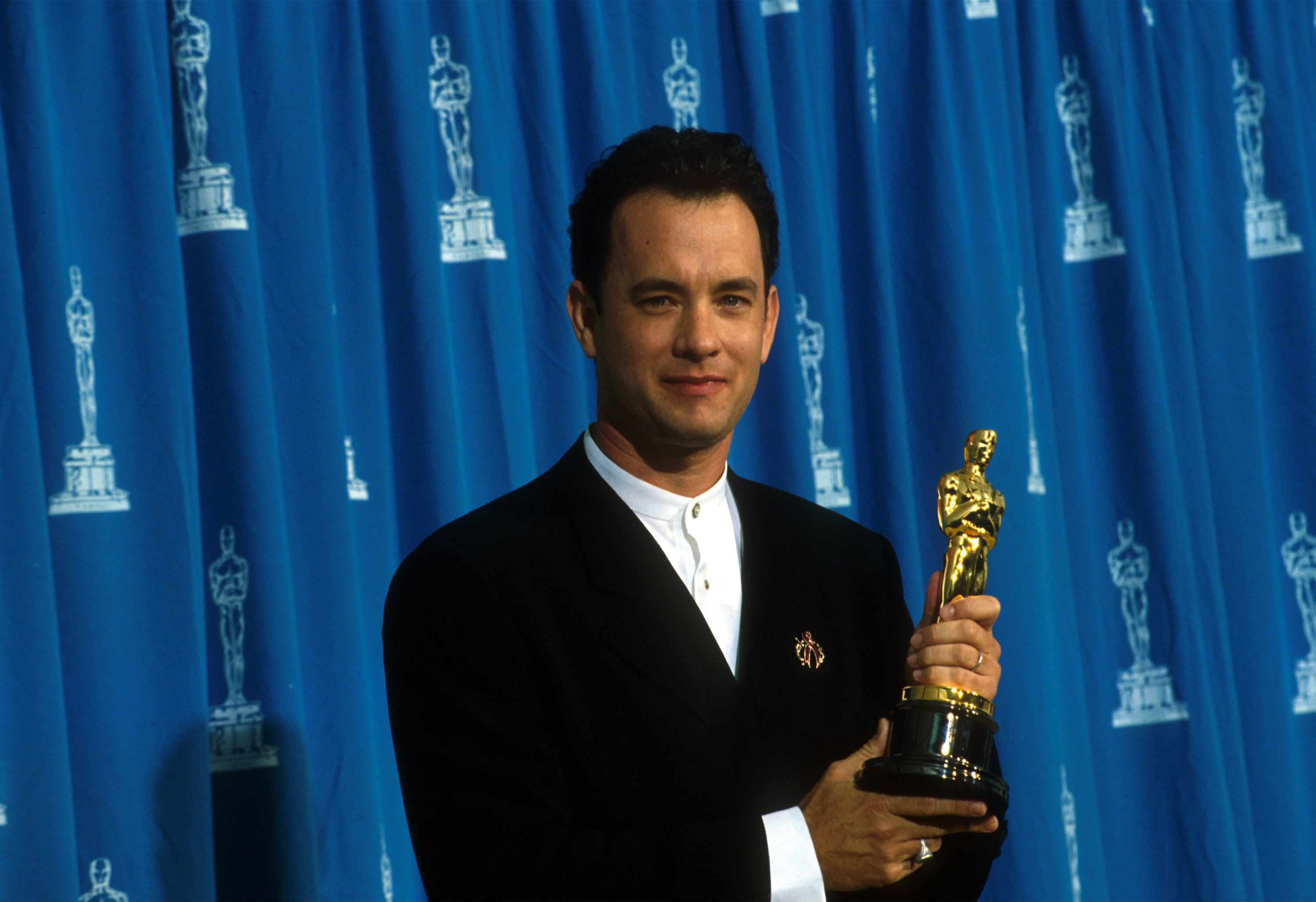 The actress, who wasn't credited in many movies, attended Sacramento State University, and this is where she and Tom Hanks met. Even though she was four years older than Hanks, it didn't seem to stop the pair from quickly building a family, and the two welcomed their first child together when he was just twenty-one years old.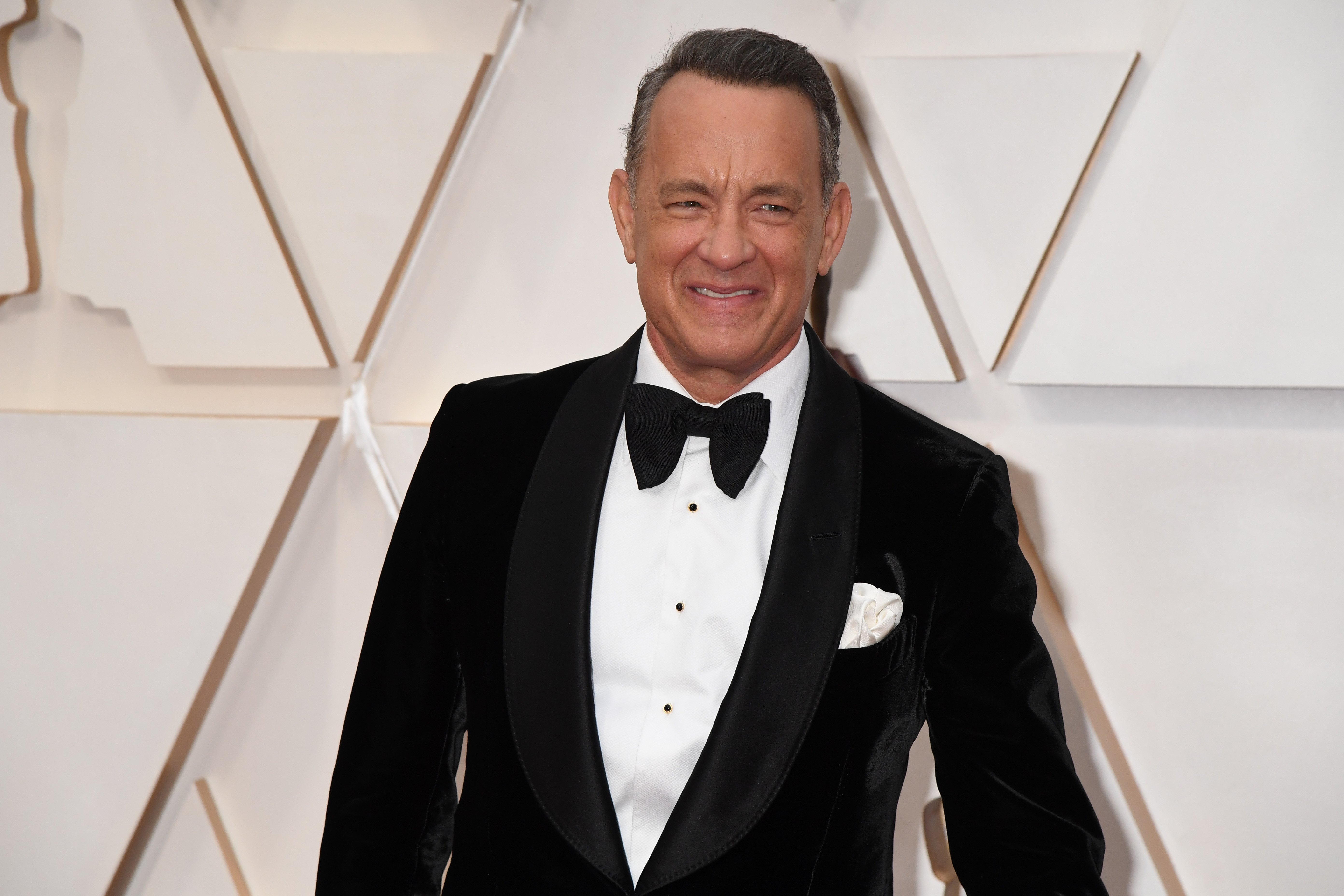 ---
THE FIRST MARRIAGE: HOW IT ALL ENDED
After their first child was born, they decided to tie the knot and the pair got married in September 1978. Just a few years later, in 1982, they welcomed their second child, and everything seemed to have going well for the young family. However, it would soon change due to a lady by the name of Rita Wilson.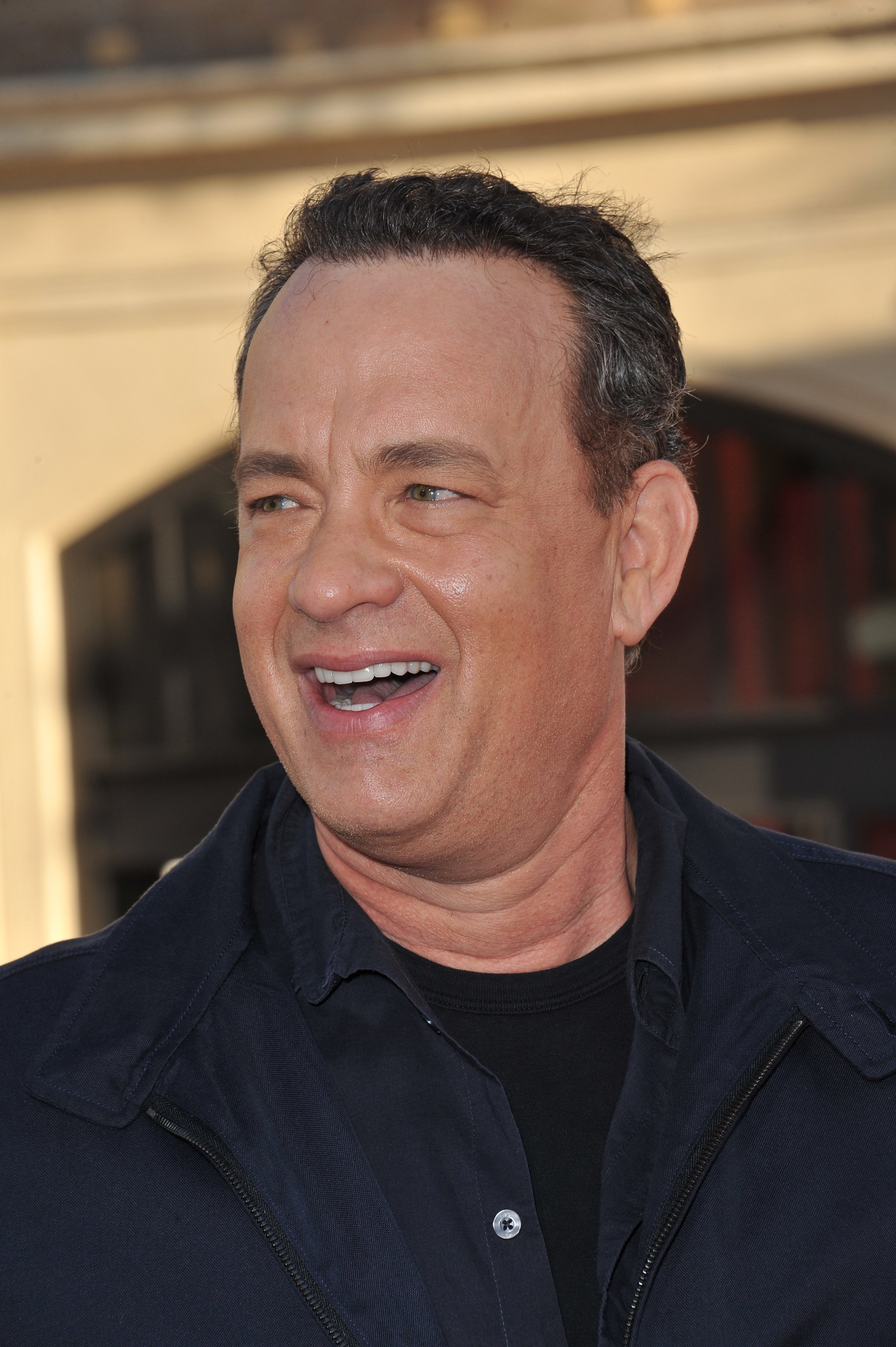 During the time that Hanks was married, he met Rita Wilson, and the two quickly developed a romantic relationship. Eventually, in 1987, this unofficial romance would lead to Hanks and Lewes getting a divorce. Lewes' fame came from Hanks, and from the moment they split she lived her life out of the spotlight until she passed away in 2002.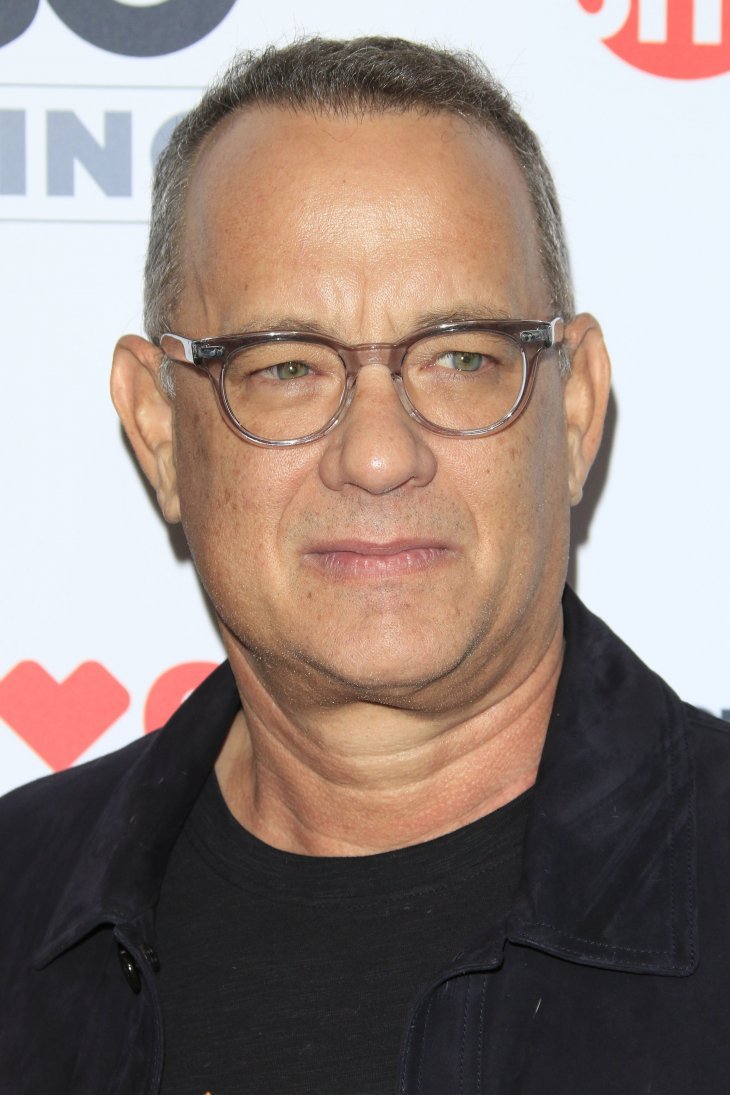 ---
TOM HANKS OPENS UP ABOUT HIS DIVORCE
Tom Hanks is known for being the sweet soul of a person, and it is understandable how the failed relationship he had with Lewes impacted him negatively. During an interview with Express in 2013, he commented that "A broken marriage meant I was sentencing my own kids to the sort of feelings I had at their age."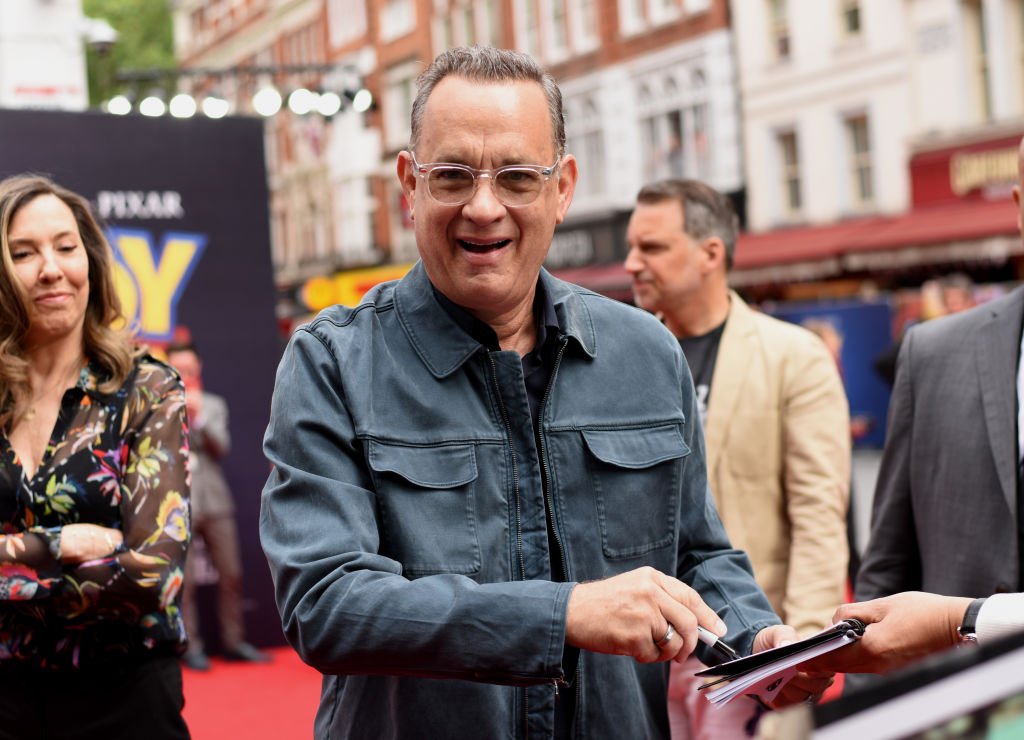 "I was just too young and insecure for marriage. I was 23 and my son Colin was already 2 when I married for the first time. I was not really ready to take on those responsibilities," the actor from "A Beautiful Day in the Neighborhood" continued, as he explained why perhaps getting a divorce was the right option for them.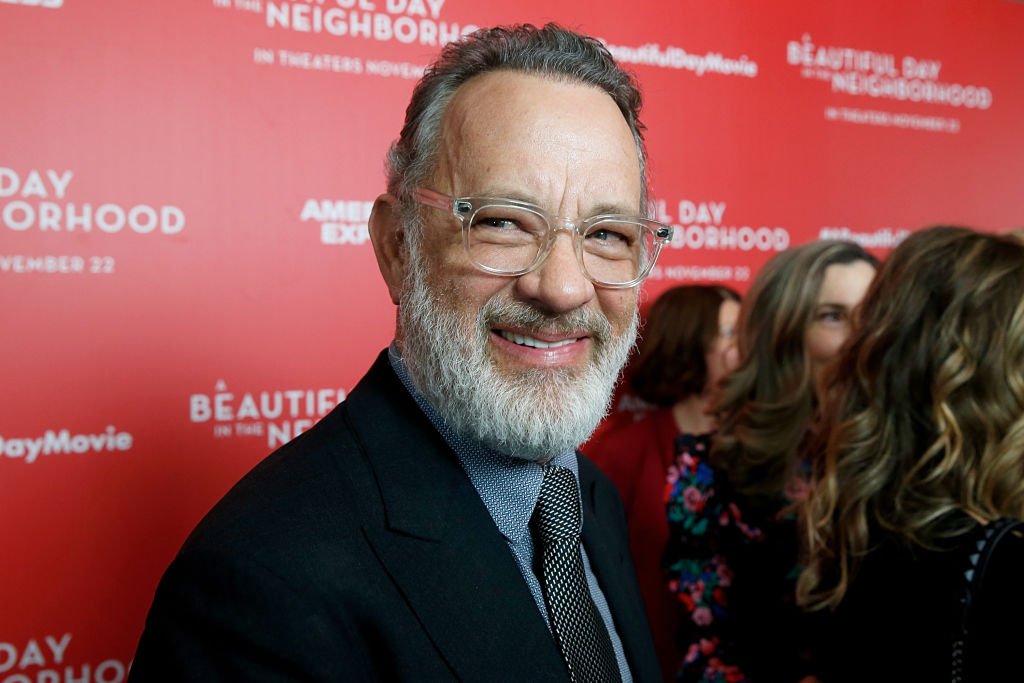 ---
THE FIRST CHILD: COLIN HANKS
Born Colin Lewes Dillingham, Hanks' first child is definitely the most famous one. Colin made a name for himself as an actor, producer, and director, being best known for his roles in movies and television series such as "King Kong" and "The House Bunny". His incredible work in "Fargo" made him a nominee for an Emmy and a Golden Globe.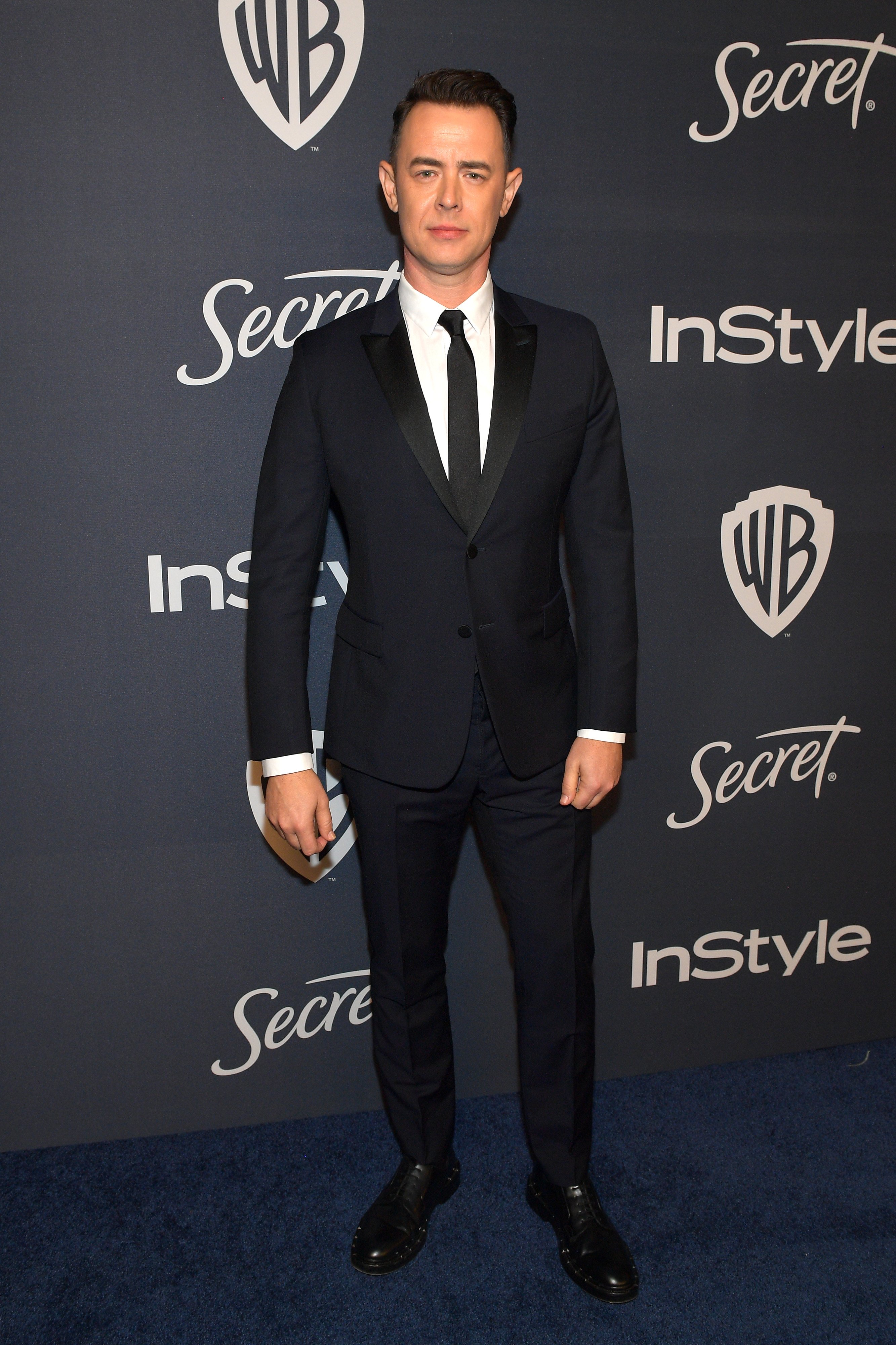 Colin married Samantha Bryant, a former New York Publicist in 2010, and the couple has two daughters together. Olivia Jane Hanks was born just one year after the wedding, in 2011, and her younger sister, Charlotte Bryant, was born in 2013. The family is pet-friendly and recently has adopted a dog named Stanley.
---
THE SECOND CHILD: ELIZABETH HANKS
Born on May 17th, 1982, Elizabeth Ann Hanks was the second child of Tom Hanks' first marriage. Unlike her big brother, Elizabeth chose the path of writing and has been associated with several editorials such as "The Huffington Post" and "The New York Post", and sometimes even writes for "Buzzfeed".
She did some small stunts in the cinema world, having starred alongside her father in "Forrest Gump" and in a musical Tom Hanks directed titled "That Thing You Do!", however, it didn't seem to be her thing. Both Elizabeth and Colin were adopted by Rita Wilson, and she seems to have a very close relationship with them.
---
RITA WILSON: TOM HANKS' SECOND WIFE
Born on October 26th, 1956, Rita Wilson is originally from Los Angeles, and her birth name is Margarita Ibrahimoff. Rita met Tom in the early 80s while working together in the sitcom "Bosom Buddies", and quickly hit it off. Hanks commented to GC that "Rita and I just looked at each other and — kaboing — that was that."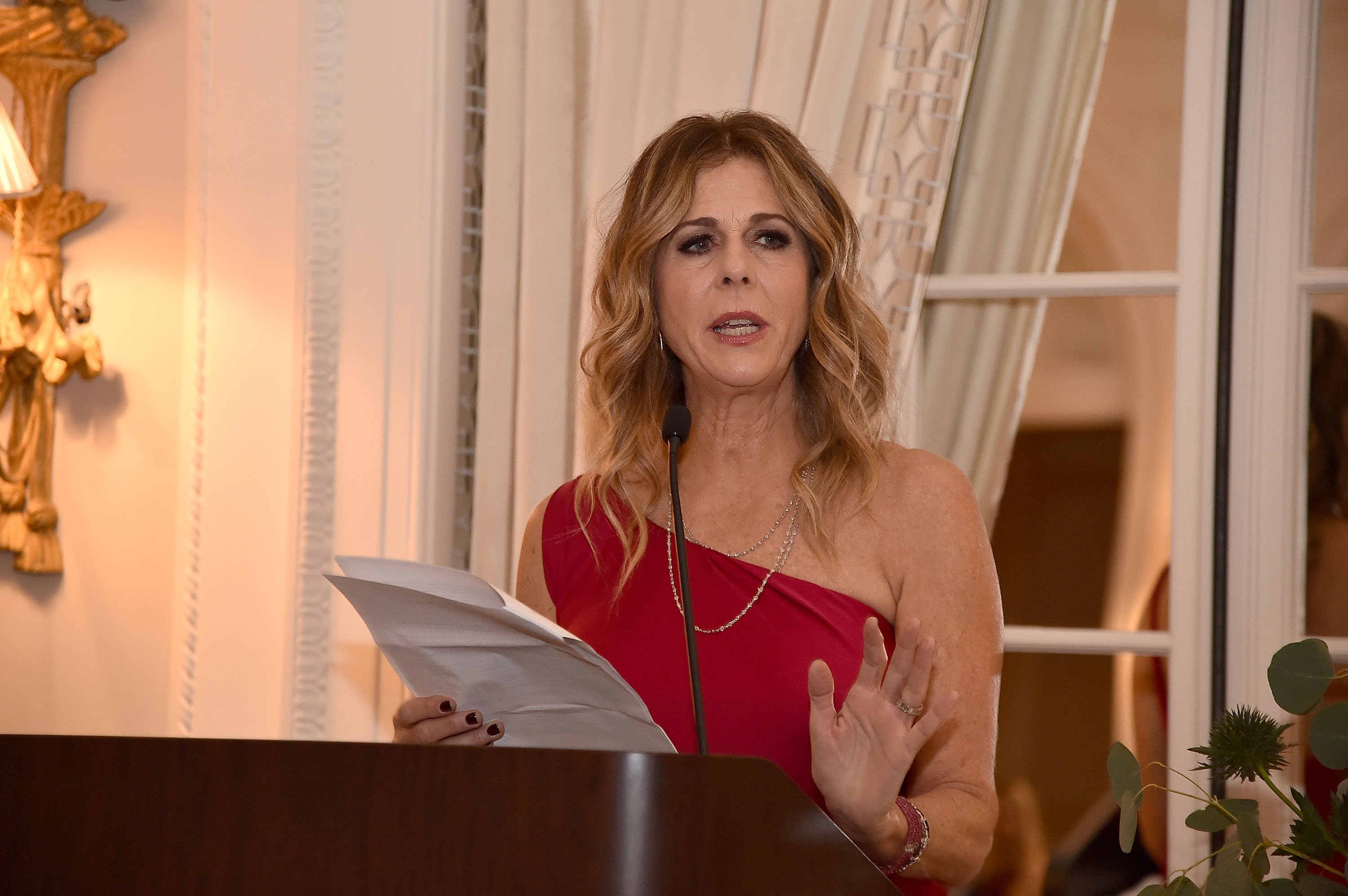 According to Hanks, "The success of our relationship was a matter of timing, maturity, and our willingness to have an intimate connection." He had previously mentioned that during his first marriage he was too young to be in a real relationship. Since then, they have been happily together and got married in 1988.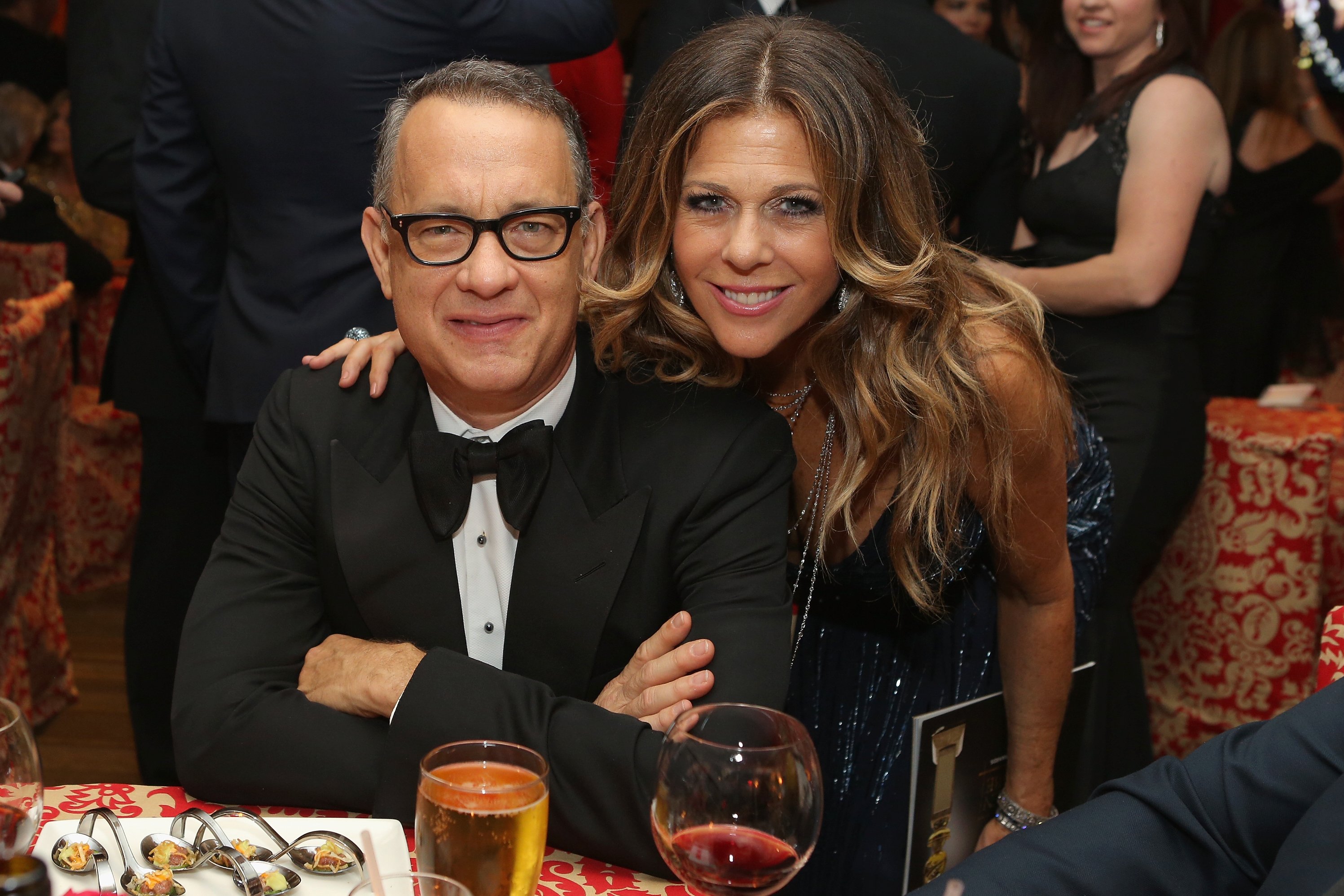 ---
BUILDING A FAMILY TOGETHER
Even though Hanks was already a father, he and Rita quickly decided to bring more joy to the family. "I view my wife as my lover, and we have a bond that goes beyond words like wife or girlfriend or mother," the actor told Oprah.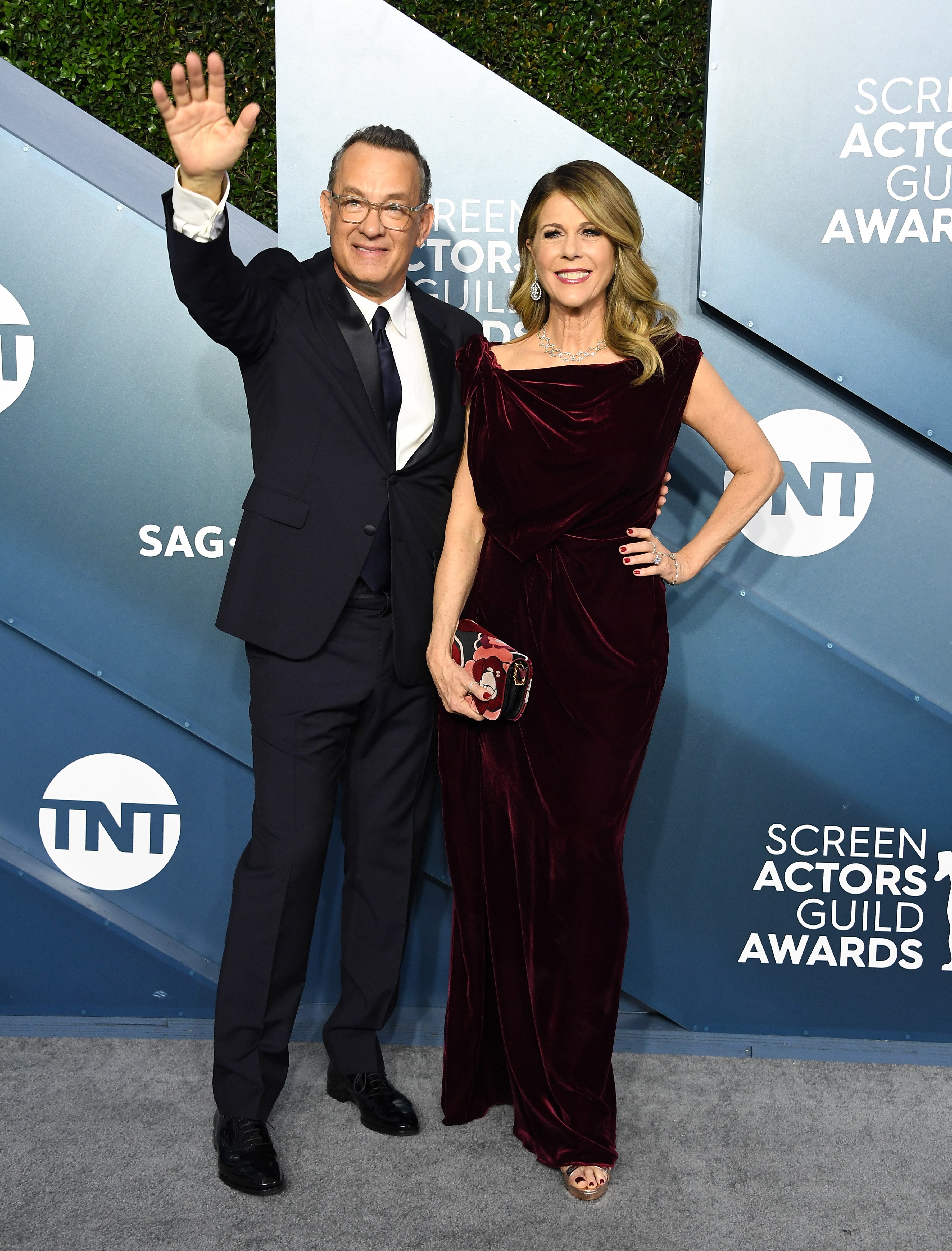 Rita and Tom welcomed two sons to their family over the years, firstly in 1990 when their son Chet was born, and then in 1995 when Truman joined the family. To this day, their loving relationship is one of the most adored in Hollywood, and they keep the spark alive by working together on a healthy marriage.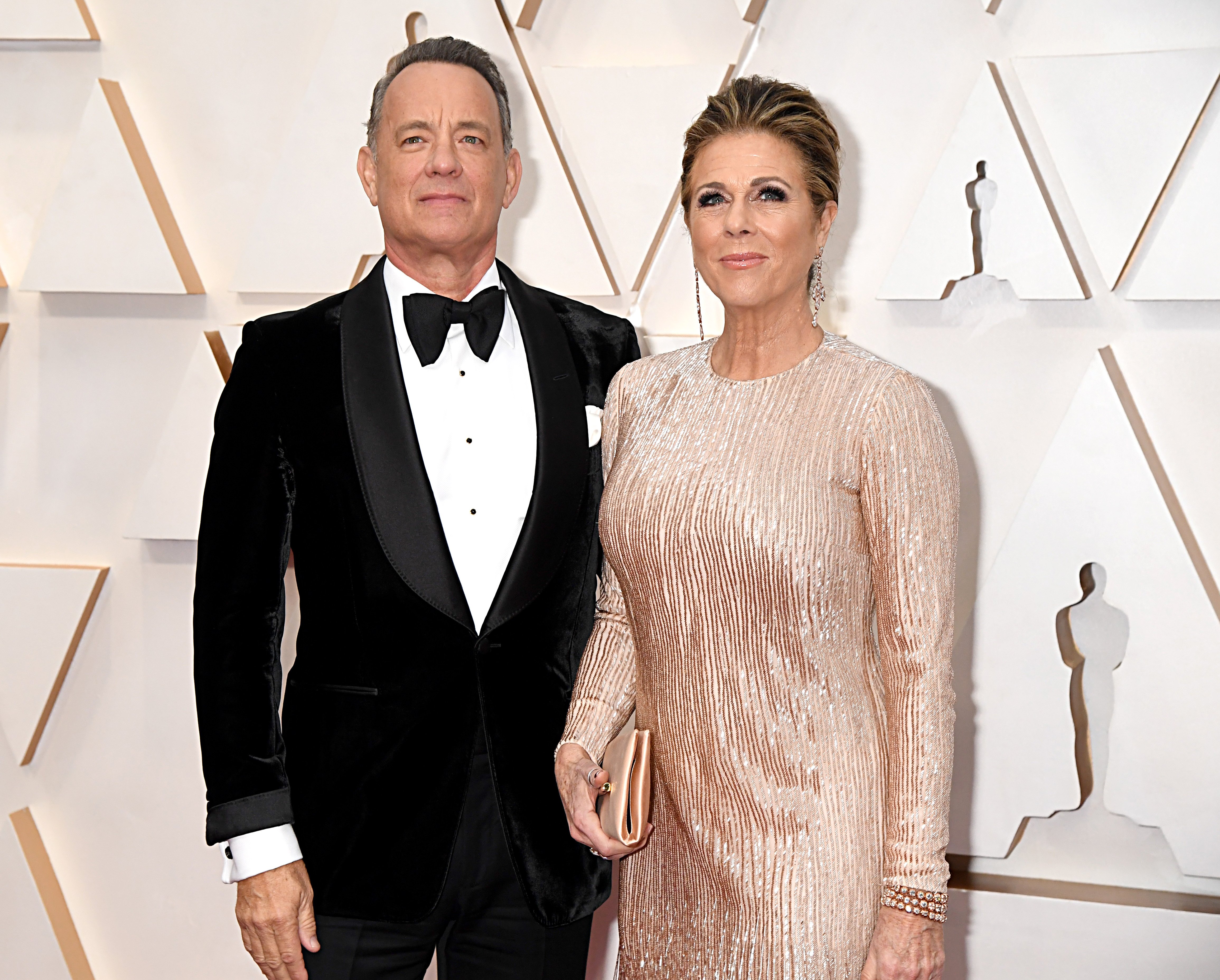 ---
THE THIRD CHILD: CHET HANKS
The couple's first son together was born in August 1990, and he quickly followed his parents' footsteps into the entertainment industry. Chet Hanks is a rapper and actor, and his first rap track was released back in 2011, titled "White & Purple", while in his acting side of the business he has been working on the television series "Empire".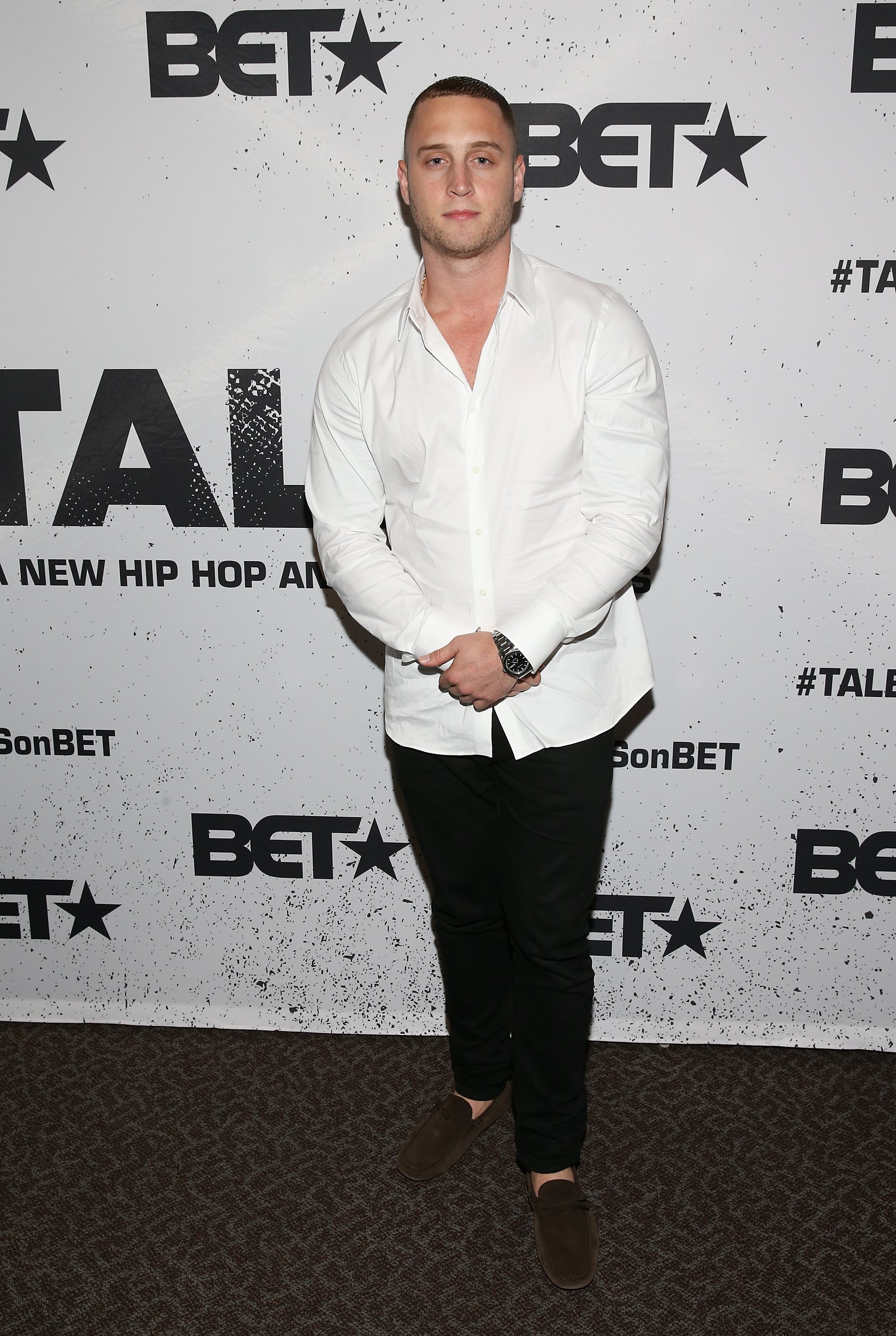 Chet has been in a long term relationship with Tiffany Miles and, according to him, having a daughter with Miles saved his life. The rapper told ET Online that "For me, it took something drastic happening, like becoming a father, for me to make the change," continuing that his parents "couldn't be more supportive" of him.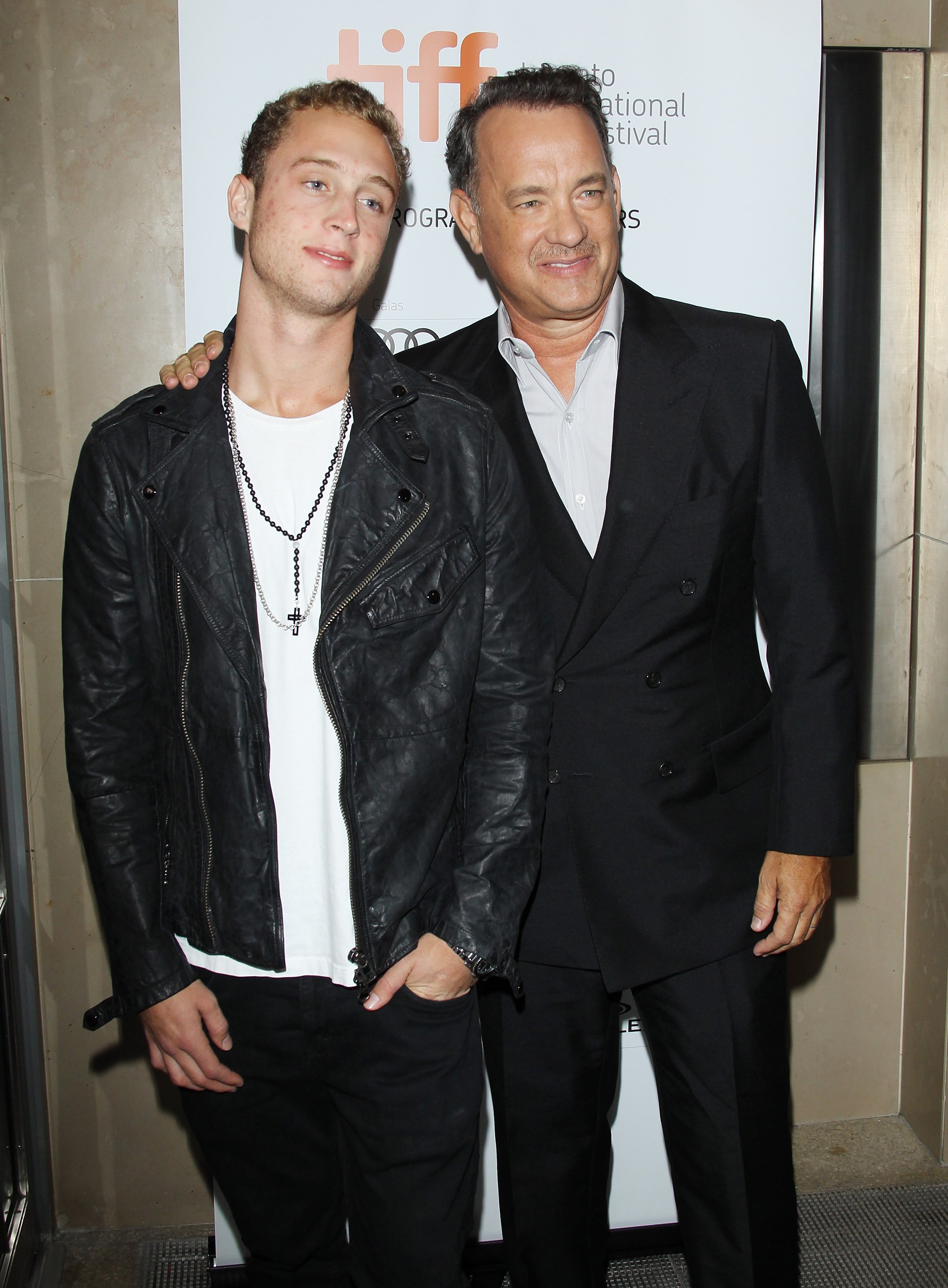 ---
THE FOURTH CHILD: TRUMAN THEODORE HANKS
The Hanks Family's baby is Truman Theodore Hanks, who was born in 1995 and seems to be trying to keep his own personal life out of the limelight. Truman studied Mathematics and he is a big fan of designing figurines in Adobe Illustrator, however, even though he tried to keep on the low, he also took some steps into acting.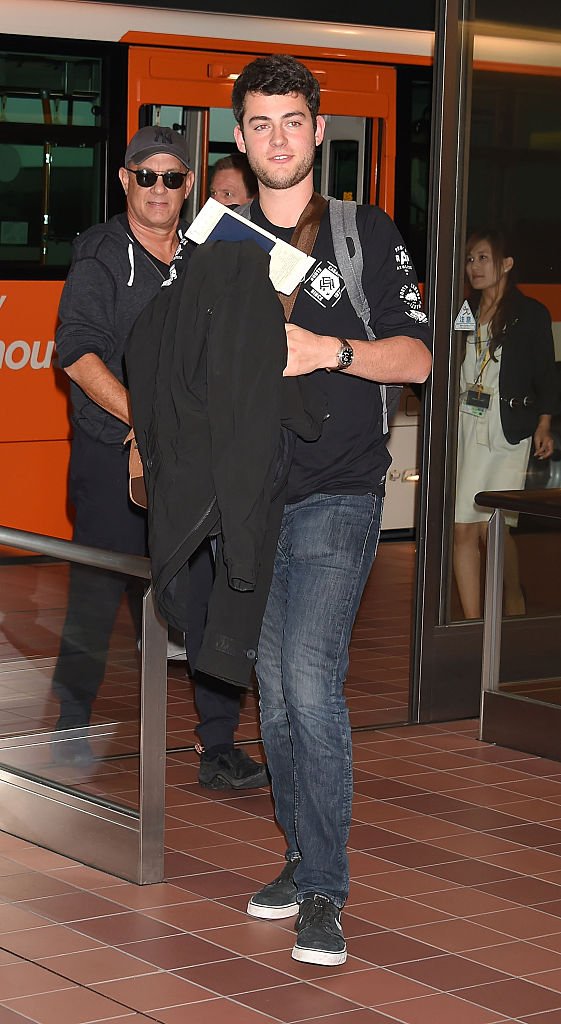 According to his most recent IMDB credits, it seems that perhaps he is now looking into leaving his privacy behind. He has been a production assistant in the movie "The Cloverfield Paradox" and took the same responsibilities in the 2019's remake of "Charlie's Angels". Let's see if he is going to follow his family's legacy and move into acting!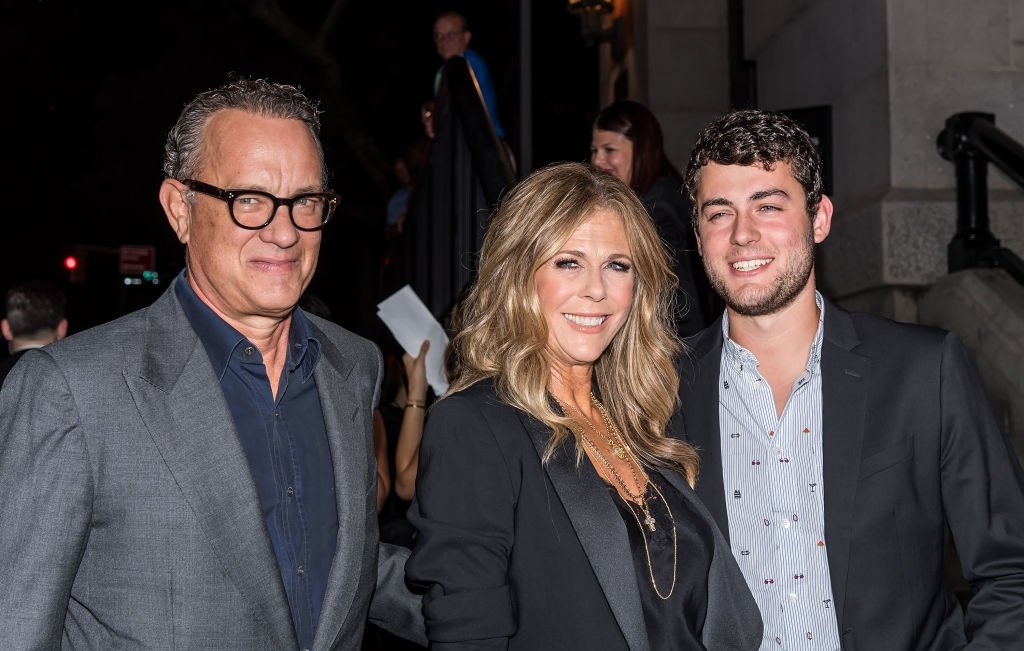 ---
THREE GRANDDAUGHTERS WHO DON'T CARE ABOUT TOM HANKS
Tom Hanks and Rita Wilson are lucky to be grandparents to three lovely girls, however, it seems that the young girls couldn't care less about their fame and fortune. According to Hanks' oldest son, Colin, his daughters "don't care about him [Tom Hanks] at all," going as far as saying that for them he is just "like every other [...] grandparent."
Colin's daughters, Olivia and Charlotte, seem to be spoiled by Hanks, and he is not happy with it. In an interview, Colin commented that "The grandparent gives them stuff they shouldn't be having, and the grandparents don't listen to what the parents are saying they should be doing." Isn't this the same with all grandparents?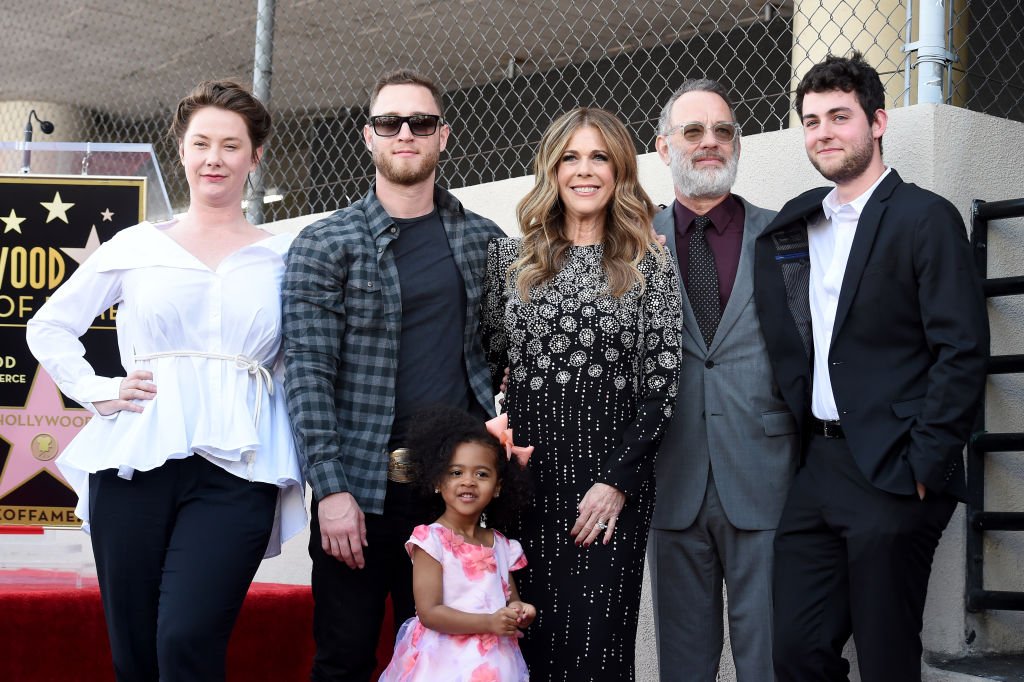 ---
FIRST GRANDCHILD: OLIVIA JANE HANKS
Born on February 1st, 2011, Olivia is the first grandchild of Tom Hanks, and apparently she brought the children inside her grandparents out! "Tom's a kid at heart and thrives on playing chase or portraying a funny monster to his granddaughters, and Rita sings and dances with them," Closer reported.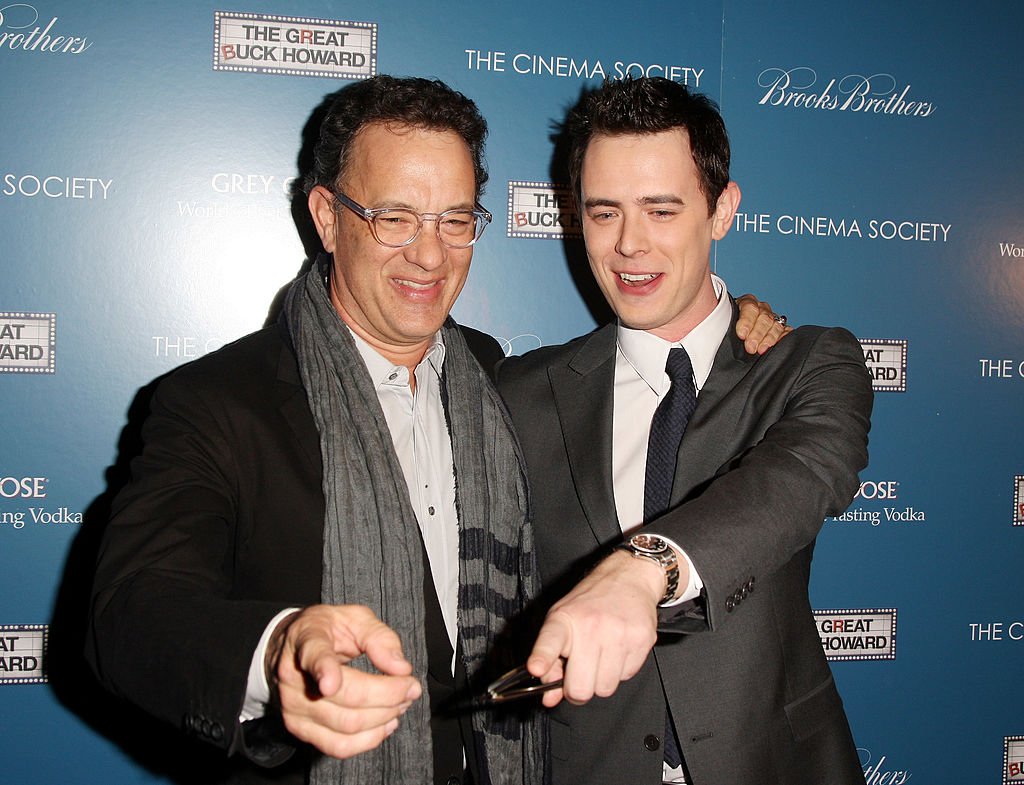 ---
SECOND GRANDCHILD: CHARLOTTE BRYANT HANKS
Charlotte joined the family in July 2013, and grandpa Hanks could not hide his excitement. The actor shared on his Twitter account that "Less than a month old. New Granddaughter. Will rule world @year 2033." She has her goals already set! Colin also commented that his baby daughter was "as happy as we are overjoyed and tired."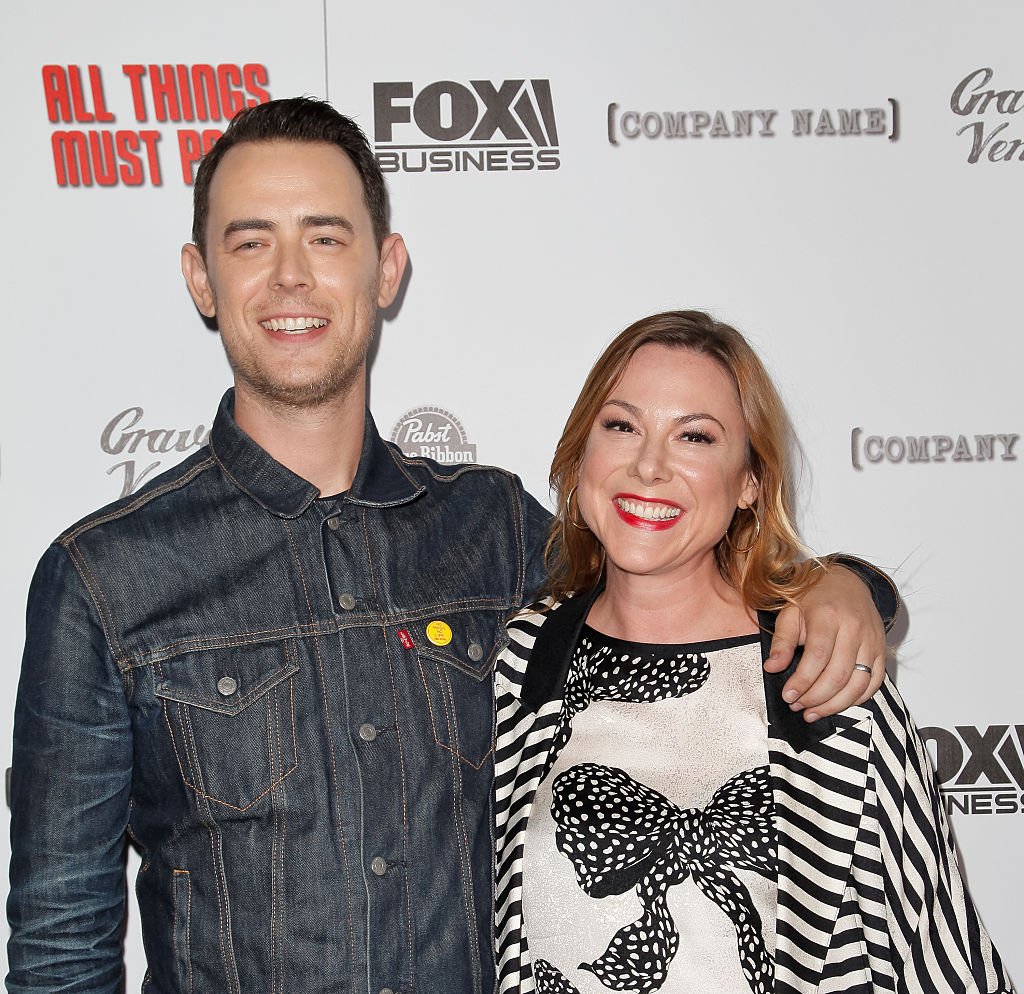 ---
THIRD GRANDCHILD: MICHAIAH
Michaiah joined the family in late 2016, and she is the daughter of Chet and his ex-girlfriend, Tiffany Miles. Even though the parents are no longer together, they are still amicable and co-parent the baby girl. Michaiah has been spending most of her time with her mother in their house in Palm Springs.
---
TOM HANKS AND RITA WILSON: THE COOL GRANDPARENTS
Tom and Rita are in love with their new role in the family, and in an interview with ET, they shared how they think about how they are as grandparents. Rita told Danny Directo that "We're the cool grandparents," and Tom quickly agreed, saying "I think [we're] the coolest."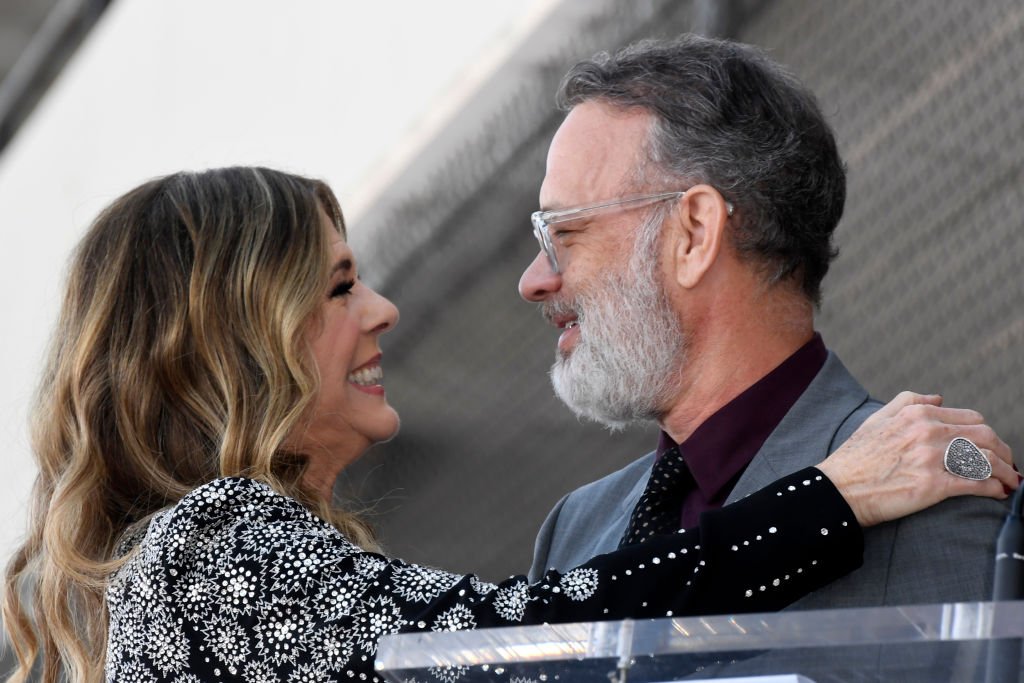 "When you have grandkids, if you're with one of them — or all three of them — look, there's no book, no radio, no TV. You're going to be entertained by them every moment that you're there. Sit back and watch the show!" Tom commented on how fun it is to be a grandfather.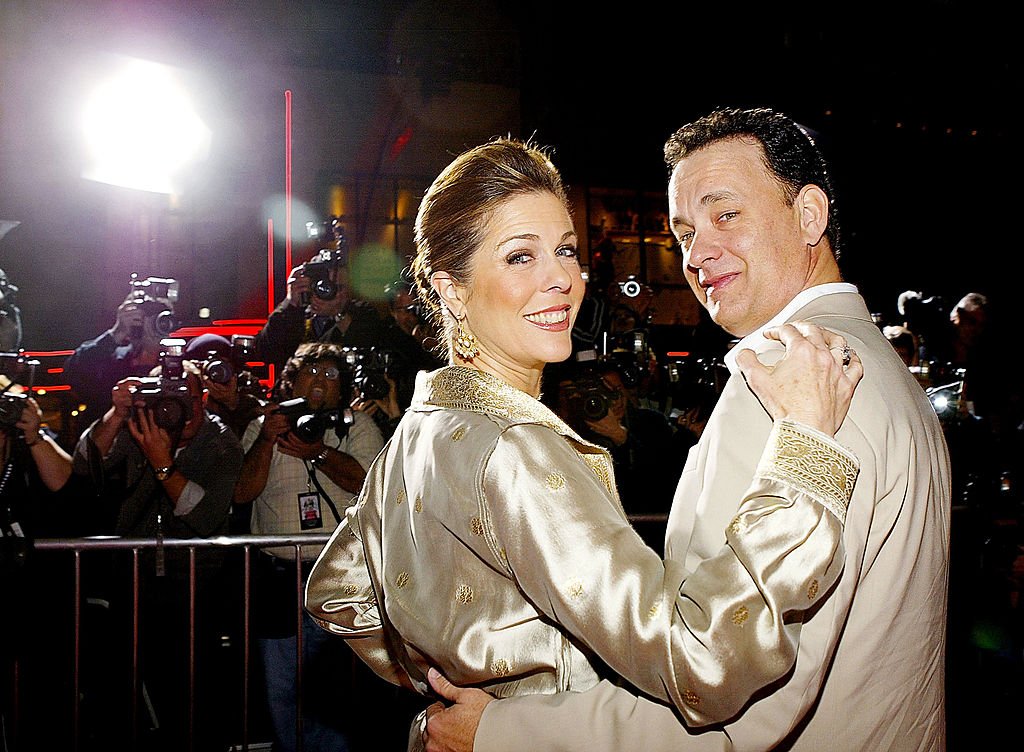 ---
THE PARENTS ARE HAPPY ABOUT THEIR RELATIONSHIP WITH THEIR CHILDREN
"They've always been there for me, and I've been really lucky... They love being grandparents too. It's been awesome to see them being grandparents as well because I was really close to my grandparents and now my daughter gets to have the same experience," Chet confessed to ET.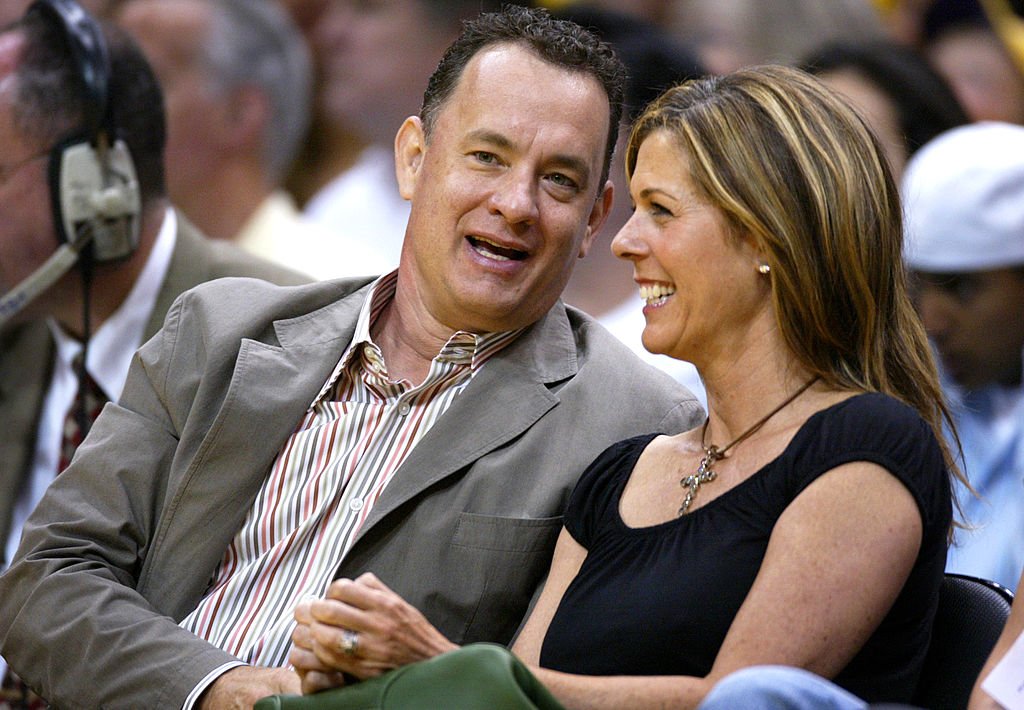 But who wouldn't want to be part of the coolest and most easy-going family in Hollywood? I know I would! The Hanks family keeps on growing and hopefully, soon enough there will be more announcements, so let's keep an eye open for that! What do you think about this stunning clan? Leave us a comment and be sure to click the share button!