Challenges Millie Bobby Brown Faced With Her Stranger Things Role
Stranger Things biggest star Millie Bobby Brown was chosen among four hundred other girls! What did Millie have to sacrifice for the role of Eleven? And how her role as Eleven became an unexpected challenge for the Enola Holmes movie? Let's find out what sacrifice Millie had to make to become a Stranger Things star!
---
STRANGER THINGS SAVED MILLIE'S DREAM
Millie Bobby Brown knew she wanted to be an actor from a very early age. Her parents totally approved of it and even relocated to Los Angeles, where Millie could pursue her dream. But although Brown quickly landed several one-off roles in shows like Grey's Anatomy and NCIS, she couldn't get more significant gigs.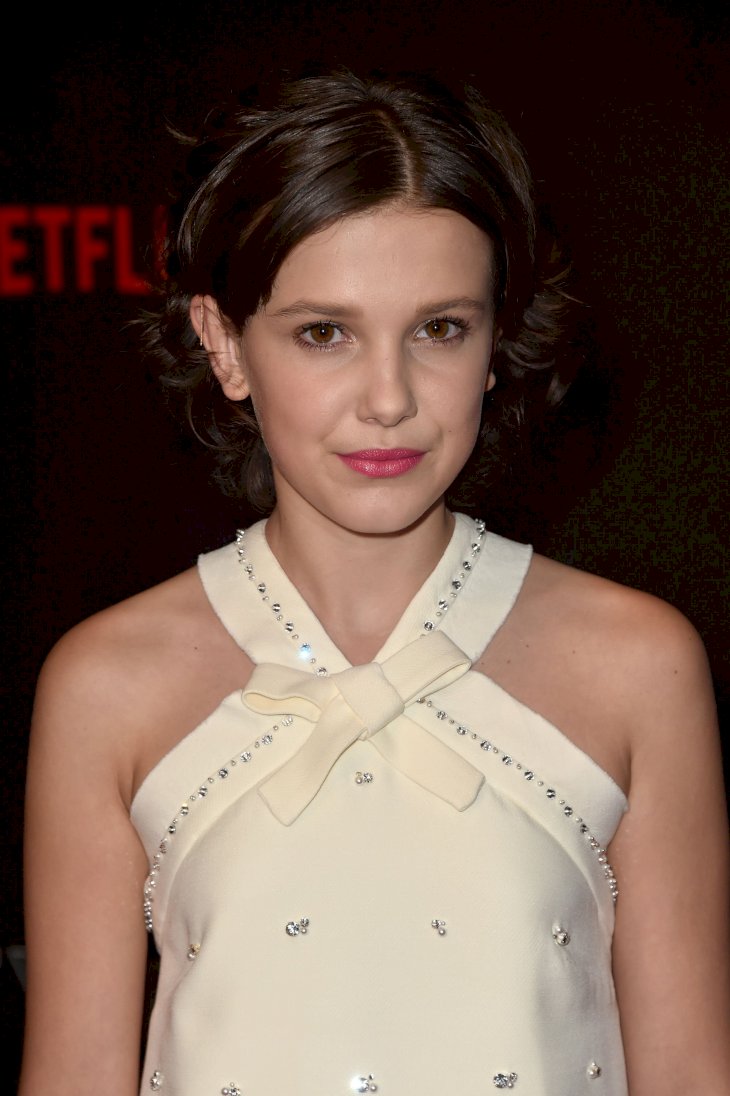 ---
Shockingly, Millie almost quit acting before she landed the part that changed her life! After getting rejected for the movie Logan she started losing faith in herself. "I was devastated. I wasn't getting work. I thought I was done" – she bitterly confessed later.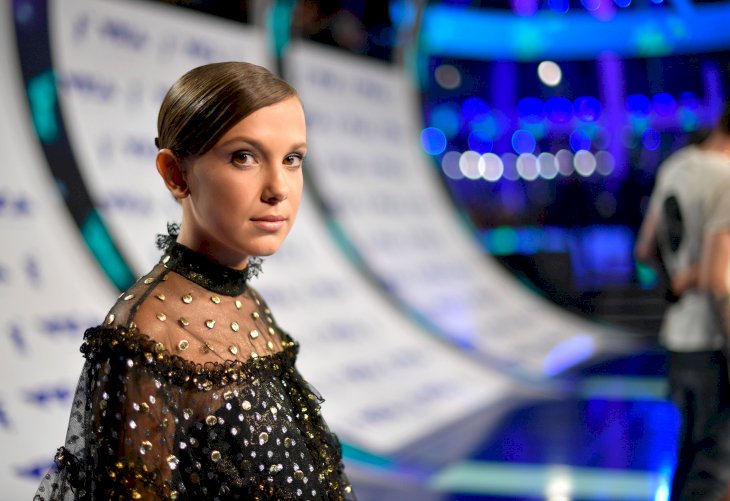 ---
Just hours before she auditioned for Stranger Things, a casting agent told her that maybe Brown looked too mature and grown up to get regular child roles. Little did she know that that was exactly what would soon bring her the role on Stranger Things!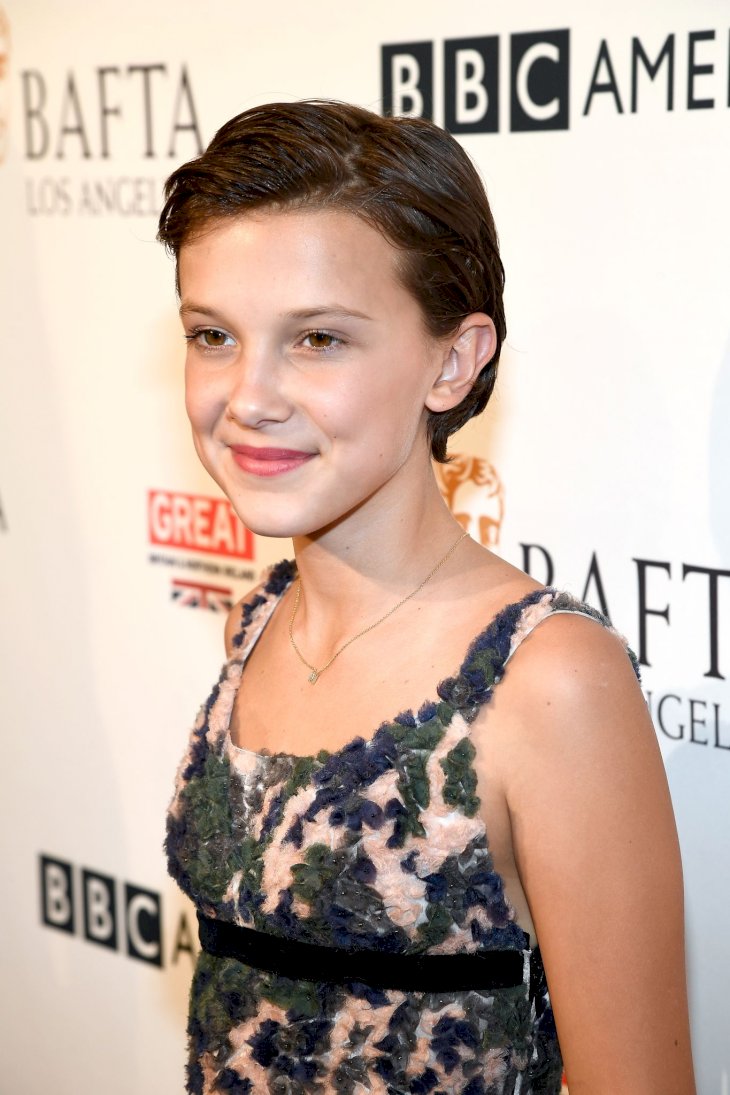 ---
When Millie was asked to cry at the audition, it was perfect timing because she was already in the right frame of mind. "My emotions were so raw, I hit it out of the park," – she shared. And although she was up against more than two hundred other girls, the Duffer brothers knew immediately that they had finally found their star. 
---
THE DUFFERS MADE MILLIE'S FATHER CRY
But, prior to starting filming, Brown had to undergo quite a transformation. Millie didn't know that she would have to shave her head until the final audition! And only when she finally got approved for the role did Ross Duffer tell her about that 'tiny' detail! 
---
In an interview with IndieWire, the young actress revealed that the showrunner came over to her and made a 'Bzzzzzzzz' sound, pointing to her head. At first Brown didn't understand that shaving her brown locks was a must! Of course, she was nervous about it, but the Duffers pulled out a magazine photograph of Charlize Theron as Furiosa in Mad Max: Fury Road and showed it to Millie.
---
They asked if Charlize looked badass, and that was it – Brown agreed to buzz her hair off! However, her mother's reaction was much more dramatic. According to Millie, she was like: "Oh my God, nooooo! I don't want you to do it! Please don't do it!"
---
She feared that without her long hair, Millie would lose her chances for other roles. But the young star calmed her down. "I read the script and I was so happy with my character." - Brown told "Vulture". – "My mom and my grandpa were like, 'No, you can't do that!' But I convinced them. I was like, 'Dude, it grows back.'"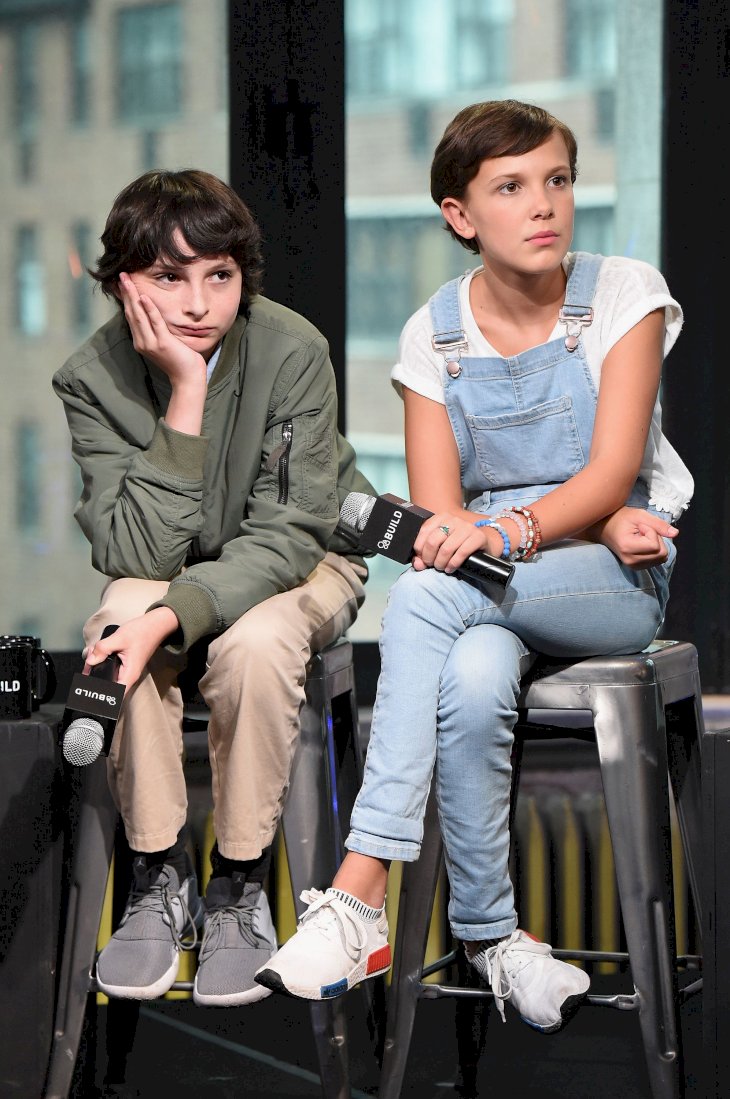 ---
When the day of the haircut finally arrived, it was a pretty dramatic scene. Millie's father ran away with tears in his eyes, unable to watch! But Brown said it was the best decision she ever made. 
---
Moreover, she later admitted that shaving her head was empowering, because that's how you understand that you don't need hair to be beautiful – you are beautiful with or without it. Still, it appeared that losing her locks wasn't the most challenging thing she would face on the set of Stranger Things.
---
MILLIE STRUGGLES WITH HEARING LOSS
When we first watched Millie's incredible performance on Stranger Things, we had no idea that Millie can't fully hear herself! Brown only recently revealed that she was born with a partial loss of hearing and gradually lost all hearing in one ear.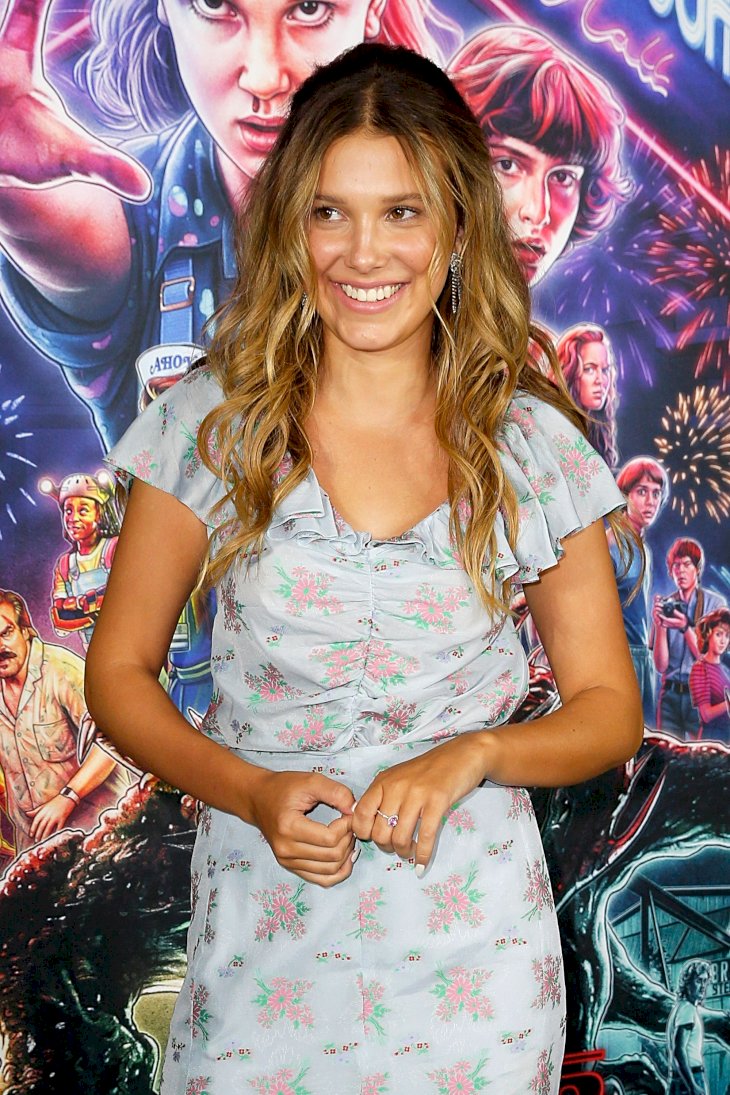 ---
However, it didn't stop Millie from pursuing acting, although she has difficulties on the set, specifically with locating the source of a sound. In a way, it even helped her to become the perfect Eleven. 
"You can talk with your face," she explained. "It's very easy for someone to say, 'I'm mad. I'm sad. I'm angry.' I have to just do it with my face."
---
Well, now we know why El's signature stare is so impressive! Apart from acting, Millie has a passion for singing as well. And when you hear her sing and rap, you'd never guess she can't hear herself properly. But the greatest difficulty that Millie faced from being a part of Stranger Things is the fact that she literally grew up in front of a multi-million audience.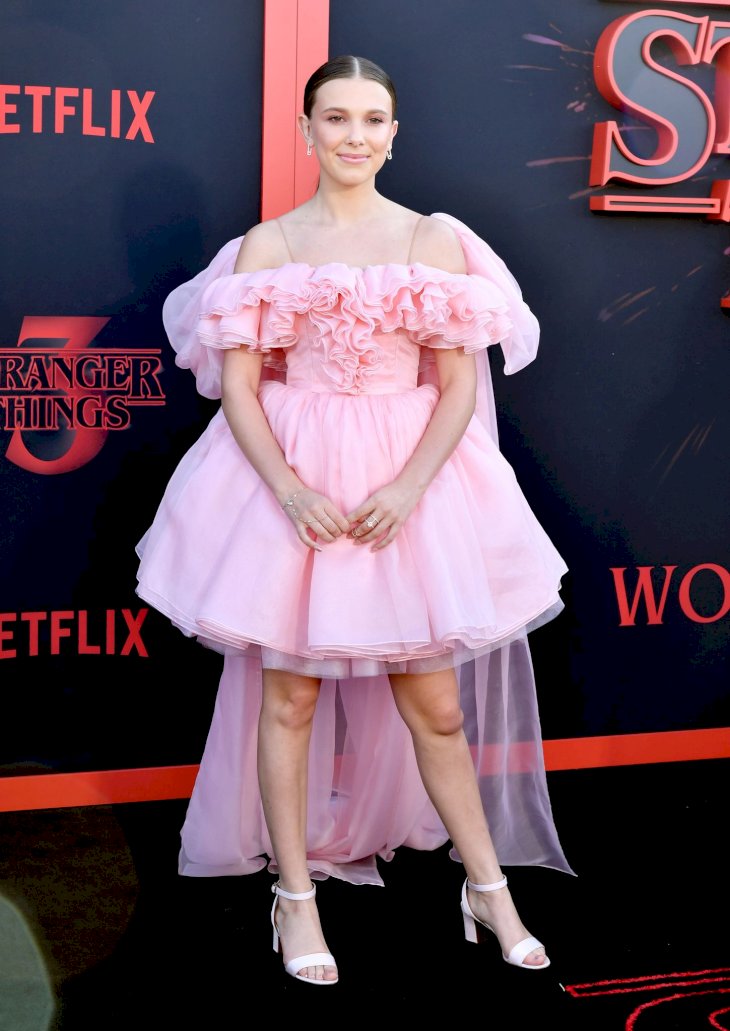 ---
HER FIRST KISS WAS WITNESSED BY MILLIONS
Becoming a household name at the age of barely twelve means that Millie Bobby Brown didn't have time to be a regular teenager. Even her first kiss happened on the set! For Millie, it was a strange and awkward experience, as it was watched by 250 crew members and her parents! (not to mention millions of viewers of the Stranger Things Season 1 finale!)
---
But as long as it was necessary for developing her character – it was fine with the actress too! "It was, like, my first kiss, so it was kind of weird. But then, like, when I'd done it, I thought, 'Wow. It makes sense for the storyline.'" - she shared.
---
In the third series, Eleven and Mike's kissing scenes were easier for Millie, because Finn Wolfhard is one of her best friends, so it didn't feel as weird as kissing someone you don't know that well. Brown even admitted that she'd love El to get married to Mike in the upcoming season!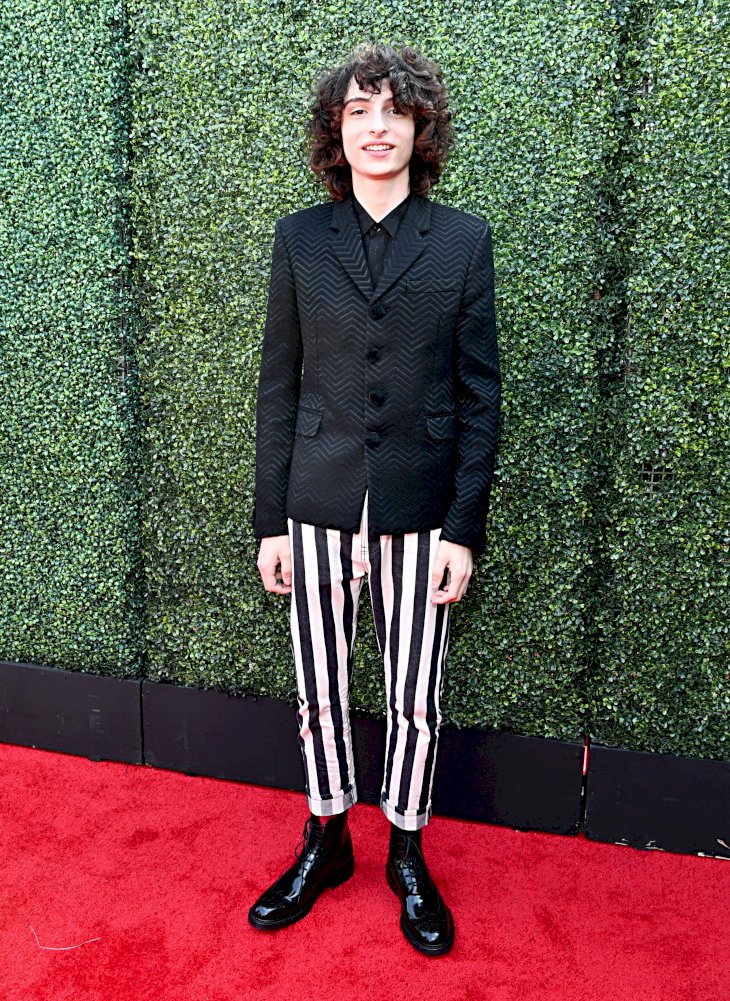 ---
MILLIE HAS TO DEAL WITH DOUBTERS
Just because she is in the spotlight, it doesn't mean she doesn't have to deal with other teenage problems. As Eleven in Stranger Things, she has faced monsters from an alternative dimension, but it turns out that in real life, along with all the adoration, Millie also had to face online trolls.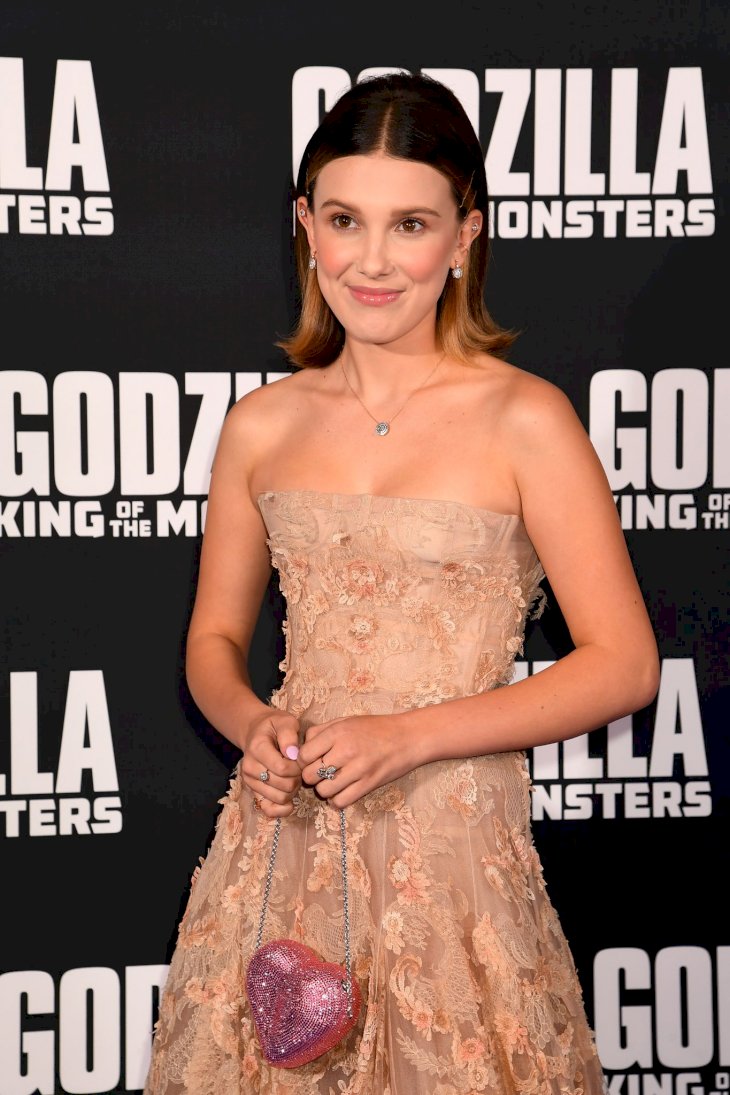 ---
In her speech as a UNICEF goodwill ambassador, she revealed that she was so severely bullied while at school in England, that she was forced to switch schools. And later, when the role in Stranger Things brought her into the spotlight, the situation repeated itself.
---

"I have dealt with situations both in real life and online that are soul-breaking and it genuinely hurts reading some of the things people have said."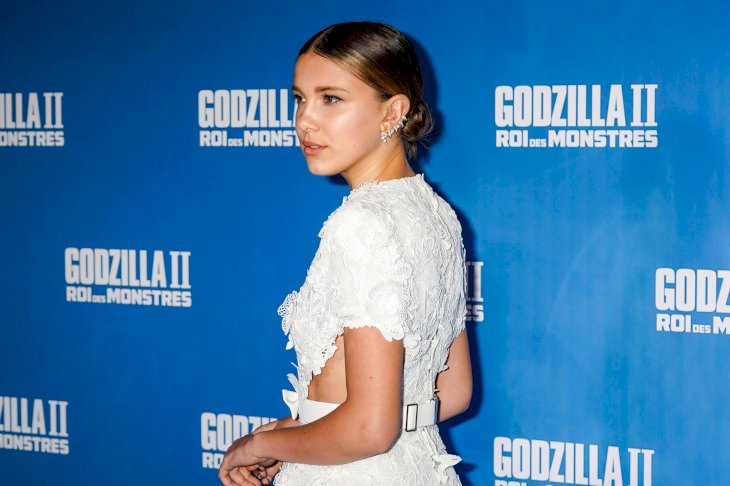 ---
For example, the young star was harshly criticized for her wardrobe choice at the 26th Annual Screen Actors Guild Awards. She looked gorgeous in a white outfit designed especially for her. However, many people didn't hesitate to say that she looked inappropriate: too mature for her age and she showed off too much skin.
---
Now 16, Millie is finding it easier to deal with cyber-bullying, although she still finds it exhausting and horrible. She confessed that those opinions do affect her, but she tries to ignore unnecessary criticism and stay true to herself. At the same time, she is very careful about the photos she posts and the messages she shares. And it is definitely an adult approach!
---
TEENAGE RIOT VS GROWN UP RESPONSIBILITY
Stranger Things came just in time to save Millie's acting career – but it also defined her life. While filming the first season of Stranger Things, the Duffer brothers were amazed by her talent and professionalism. They revealed that, by the end of production, they found themselves listening to Millie as if she were one of the most seasoned adult actors.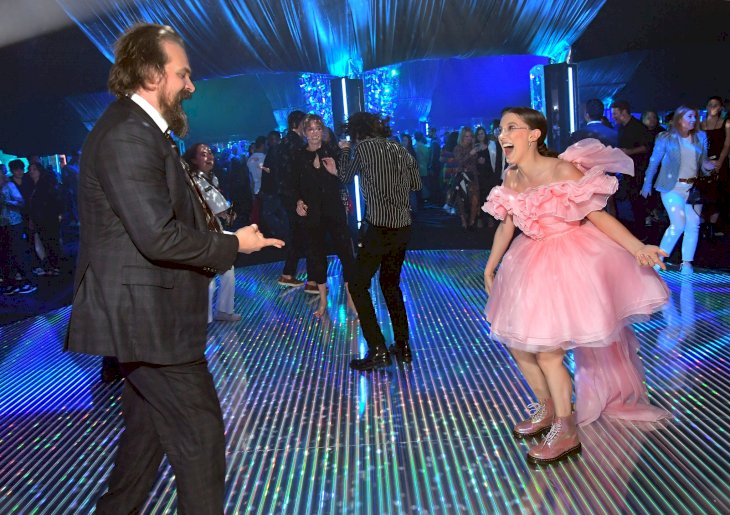 ---
Millie's co-star David Harbour felt very protective of her and was really worried about the perils of childhood success, that has plagued so many before her. But the Stranger Things producer Shawn Levy says her close family ties give her a "fighting chance."
---
And Brown proves that this is the case: being wise beyond her years, she has purposely made her U.S. home in Atlanta, far from the crush of Hollywood. There she can keep herself grounded with her family, her home, and her friends. Amazingly, this 16-year-old girl seems to carry all the weight of the adult world on her shoulders.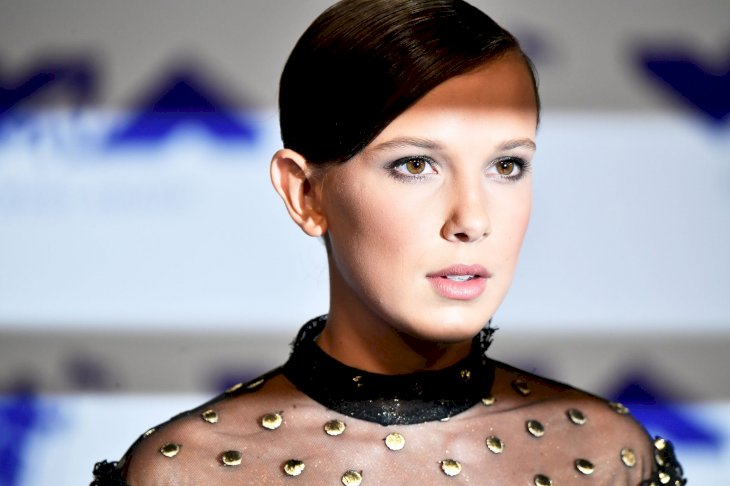 ---
Thanks to her role in Stranger Things, Millie became one of the most sought-after stars on the planet when she was just 13. However, success and her career aren't the only things Millie is interested in. At the age of 14, she became UNICEF's youngest ever Goodwill ambassador. 
---
At 15 she launched her own clean beauty range, and now she's producing her own movie, Enola Holmes! But being a producer meant she had a new sense of responsibility on set, dealing with everything from casting to the construction of scenes.
---
Millie Bobby Brown found this experience nerve-racking because she has never done it before, yet she considered it to be a great opportunity to learn and grow. Amazingly, being a movie producer wasn't the biggest challenge for the young actress.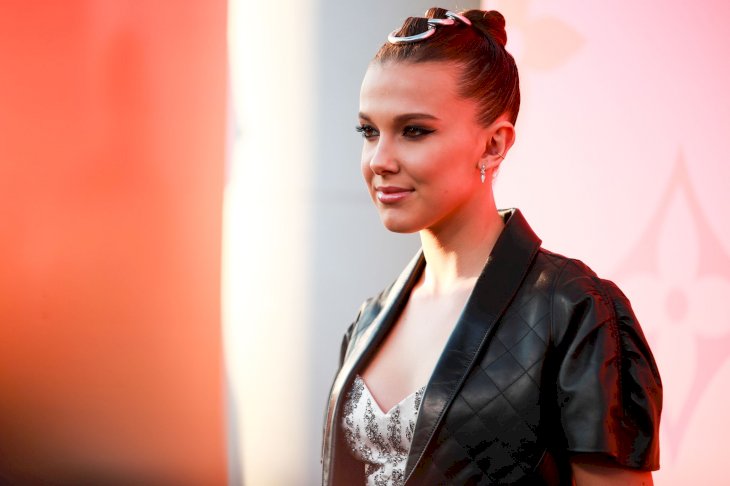 ---
OVERCOMING STRANGER THINGS SIDE EFFECTS
Starring as Sherlock Holmes' younger sister, Millie Bobby Brown seems to be determined to prove that she's not a one-role actress. So it came as a surprise for her that her Stranger Things role became a bit too much of a part of her!
---

"For the last five years I've been playing an American character in Stranger Things and I found it really challenging being British in this film, even though I am a Brit," - she said in a recent interview.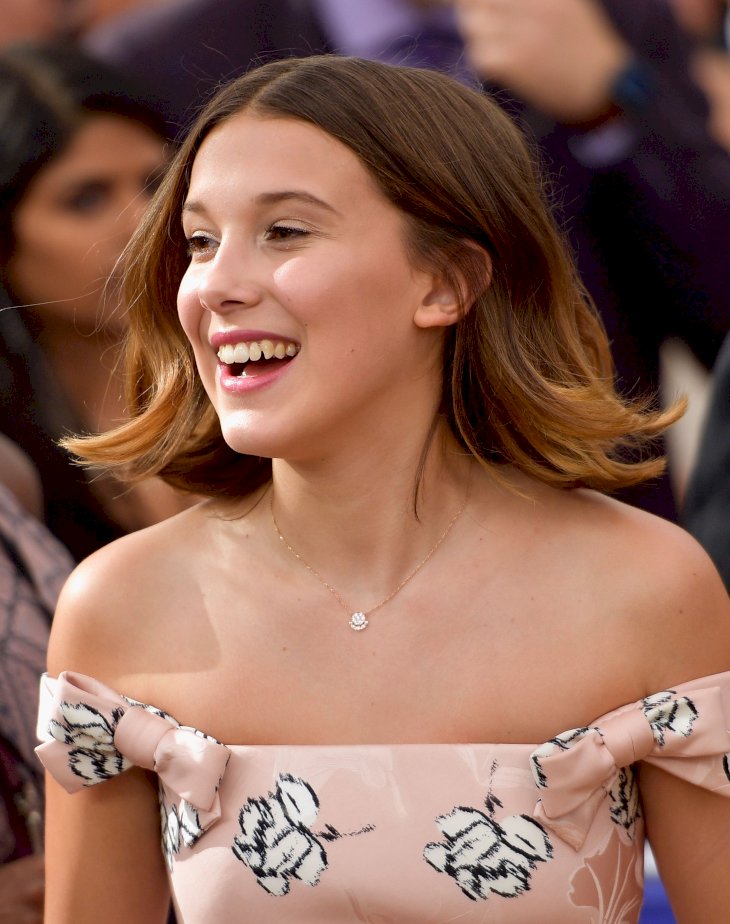 ---
Shockingly, she had to learn how to speak in her native accent again! But Enola Holmes isn't just another project for her - Millie connected to her character on a personal level.
"I could definitely relate to Enola's brutal honesty," – she shared. - "Loneliness is something that a lot of teenagers suffer with — I myself have — and the film portrays that being alone is a good thing because you can find yourself."
---
However, the actress and producer confessed that she wouldn't make a good detective, because she can't even find her keys. Well, we're excited to see her portrayal of the sister of the famous Holmes anyway!