Enola Holmes: 7 Hidden Behind-the-Scenes Details
Released on Netflix Enola Holmes has all the potential to become a franchise, with numerous movies and potentially other spinoffs. Starring the Stranger Things star as well as Henry Cavill and Sam Claflin, Enola Holmes is inspired by the popular book series that imagines the life of Sherlock's sister, Enola. 
---
What did Millie Bobby Brown have to change for the Enola Holmes movie? How did a lawsuit almost prevent Enola Holmes from happening? How did Millie's sister make the film happen? And which scenes were down to Millie's improvisation? Let's unveil all the behind-the-scenes secrets of the latest Netflix hit! 
---
1. HOW MILLIE'S SISTER MADE THE FILM HAPPEN
Looking through the producer credits for the film, you'll spot Millie's name as well as another Brown: Paige, her sister. As it turns out, Paige was actually more responsible for making sure this film got made than anyone else. The older Brown sister and self-confessed bookworm picked up The Enola Holmes Mysteries by Nancy Springer and instantly fell in love with the story.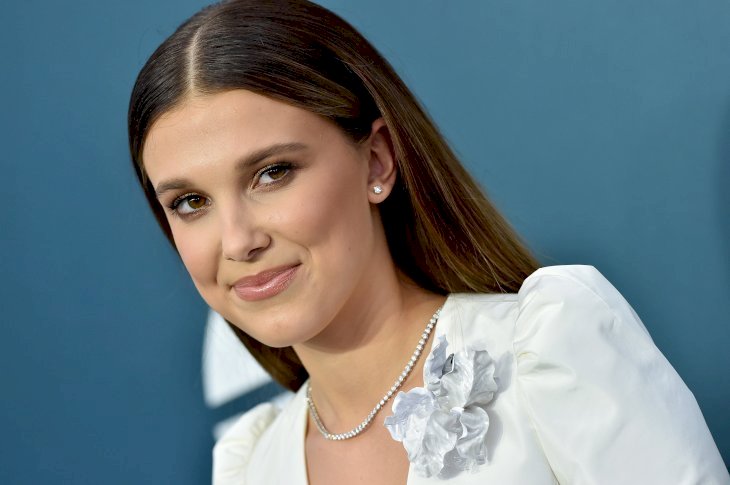 ---

She told The LA Times: "[Enola] really just struck me as a great character. Millie at the time was a bit younger [than Enola] but I was thinking ahead and thought, 'This would be really great onscreen.'"
---
Paige passed on the books to her sister, who also fell in love with the character and the prospect of making a film with her sibling. Enola Holmes also marks the first time that the sisters have worked on a project together. Surprisingly, there was no sibling rivalry or creative differences that caused catastrophic clashes before or during production.
---
In fact, Millie said they found themselves on the same wavelength most of the time and when they did disagree about something, they'd quickly come to a compromise. They valued brutal honesty and feedback instead of tiptoeing around each other. Ha, who would've thought that honesty is the best policy in the movie business?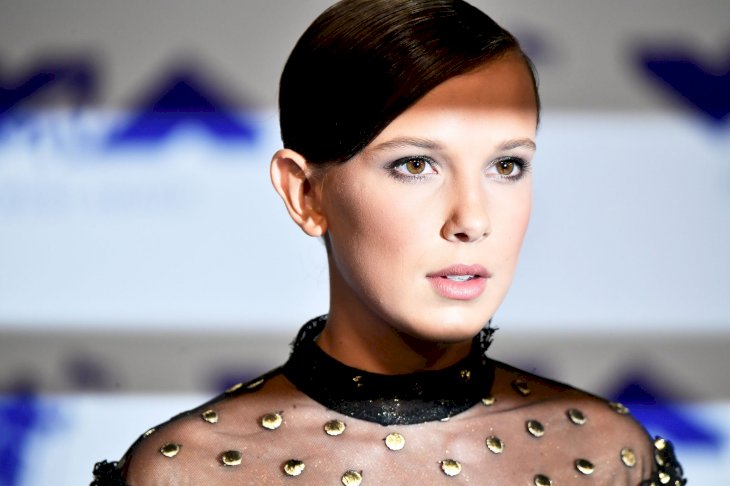 ---
2. THERE WAS A LOT OF IMPROV
In most films, directors allow their actors a certain degree of freedom, encouraging them to improvise their lines and try something different. Well, most directors, because we wouldn't recommend trying it with David O Russell since he looks like he could get really angry onset and might not react well to it. 
---
Enola Holmes director Harry Bradbeer wasn't too precious about the script, though, encouraging Millie and the cast to branch out and try different things. He told Deadline: "The dialogue was written, but there are little lines. Like when [Millie goes] into the boarding house and [says], 'It's lovely,' in that tone.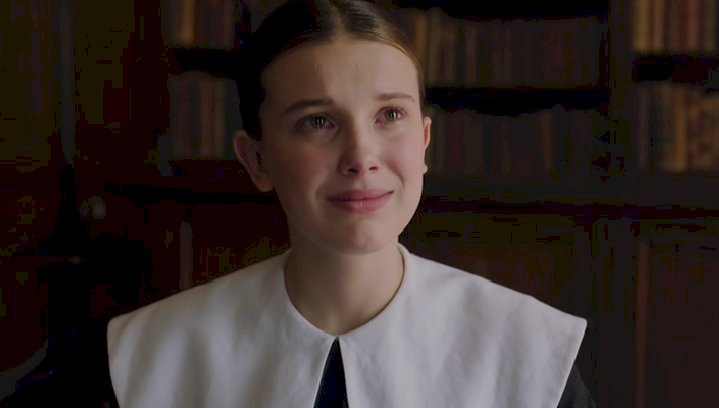 ---
You just let the camera go. The only person it really killed was the focus puller, who was on the verge of a nervous breakdown the whole time. He said, 'She's like a gazelle, Harry. I can't keep up with her.'"
---
Millie admitted it was true, saying it was one of the first times she was able to improvise on set, saying that Stranger Things is very scripted and hadn't allowed her that luxury. As it turns out, Millie is incredible at improv and her natural charisma burned brightly, as her little additions and tweaks added some more flavor to the film.
---
More importantly, you can see that this collaborative environment impacted the actors, who all look like they had a real blast on set and their chemistry resulted in a better film. And this is exactly what happens when you let creatives be themselves and spread their wings in the first place. Hopefully, more Hollywood filmmakers are paying attention here!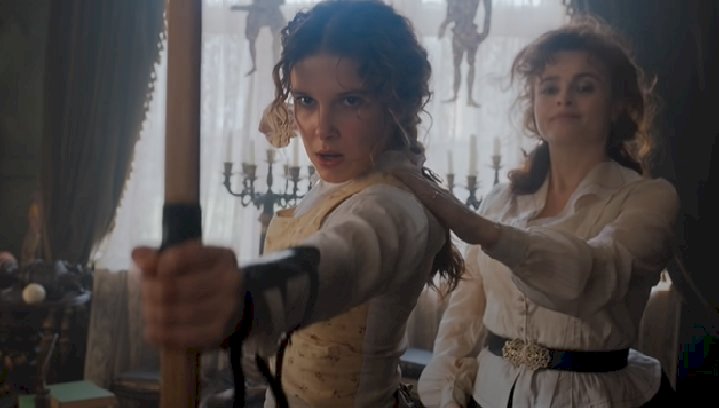 ---
3. PULLING OFF STUNTS IN PETTICOATS
If you've ever worn a petticoat, you'll know how impossible it is to move in it - never mind, perform kicks and flips like Enola did in the movie. I mean, some of her stunts would make John Wick stunt coordinators blush. Yet, Millie pulled it all off, doing a lot of her own moves and stunts - and making it look highly believable.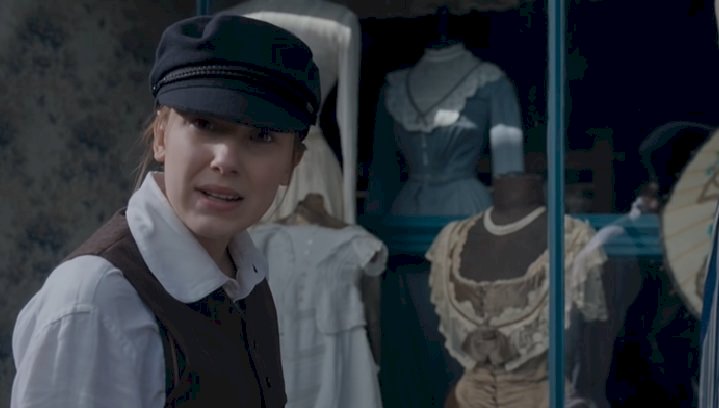 ---
Funny enough, Millie revealed to BBC Radio 1 that she's not the athletic type and can't really run. And she also doesn't like gym, only going if she really has to. However, she loves training for her roles and doing her own stunts. She revealed that Enola Holmes is the film where she's done the most stunt work.
---
It pushed her to do more and she enjoyed flexing her action muscles, even the cool-looking jiu-jitsu takedowns. She even joked about how she never got this opportunity in Stranger Things, because Eleven just does things with a swish of her hand and mind. 
---
Well, one thing is for sure, seeing Millie in action here will certainly get directors wondering what sort of other action roles she can perform. Maybe Season 4 of Stranger Things might see Millie getting a lot more physical than before?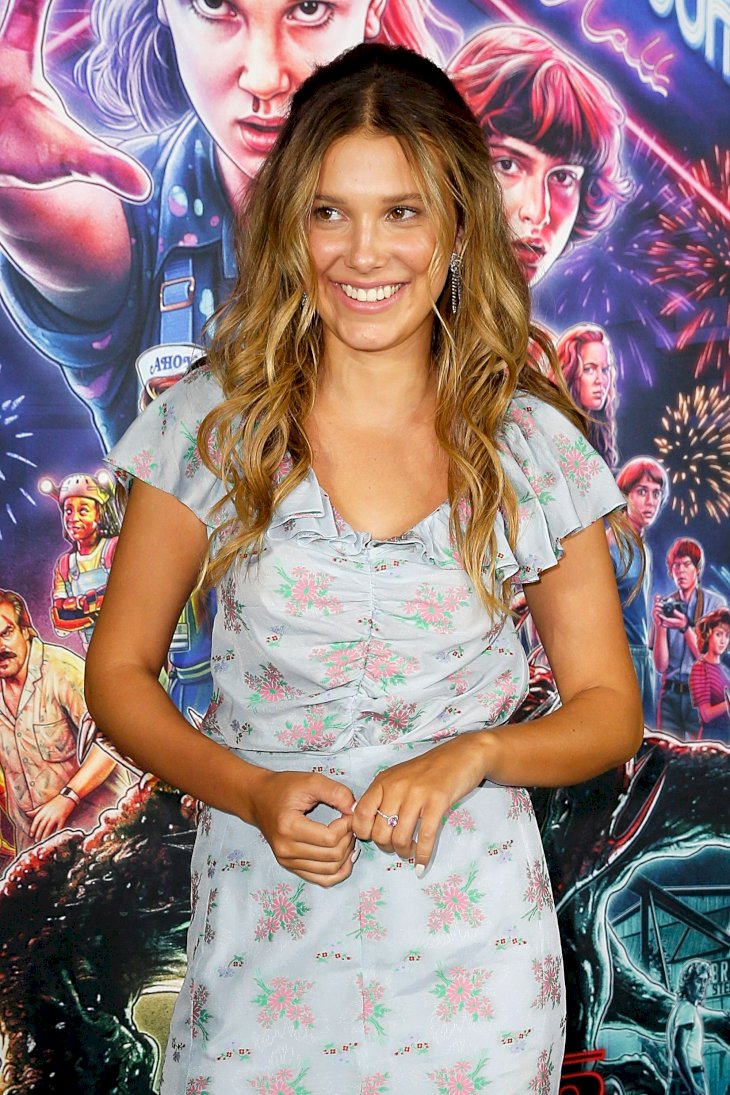 ---
4. HOW THE DIRECTOR'S HISTORY DEGREE HELPED
Set in the Victorian era, Enola Holmes has a certain mood and look to it. However, it isn't always easy getting the right props or appearance for period pieces. I mean, who can forget the time when the Starbucks cup made a guest appearance on an episode of Game of Thrones?
---
You need to pay close attention to everything around you and understand your world before you even dive into it. Millie told Deadline that this is where the director was crucial and thought of things that no one could've dreamed of. Harry thanked her for her comments before adding:
---

"Details are so important. Details are everything. I mean, I did a history degree, which I think helps. So, I knew that period well; I knew that behavior. I'd studied that period of democratic change quite closely."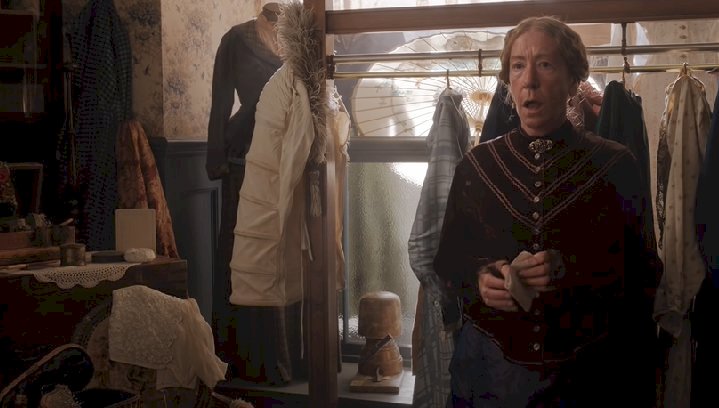 ---
Undoubtedly, the director's keen eye for the period made a significant difference here. You can see that every little detail was planned and thought through. From the locations to even the items hanging on the walls, this wasn't a rushed production at all.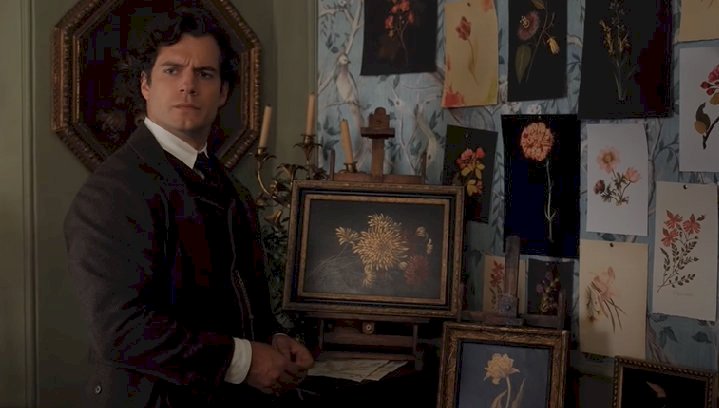 ---
The only question is, can you spot any historical inaccuracies in the movie? Because it looks like Harry and his team hit the history books for quite a while and got it right. Maybe fans should send Harry's history professor a thank you note for helping get this movie made.
---
---
5. HOW ENOLA'S ACCENT GAVE MILLIE PROBLEMS
For most of the actors, this movie must've felt a whole lot like home. Thanks to Enola Holmes being set in England, they didn't need to learn new accents and could use their regular day-to-day voices. Well, according to Millie, that's not really true - especially when it comes to her character. In an interview with BBC Radio 1, she said: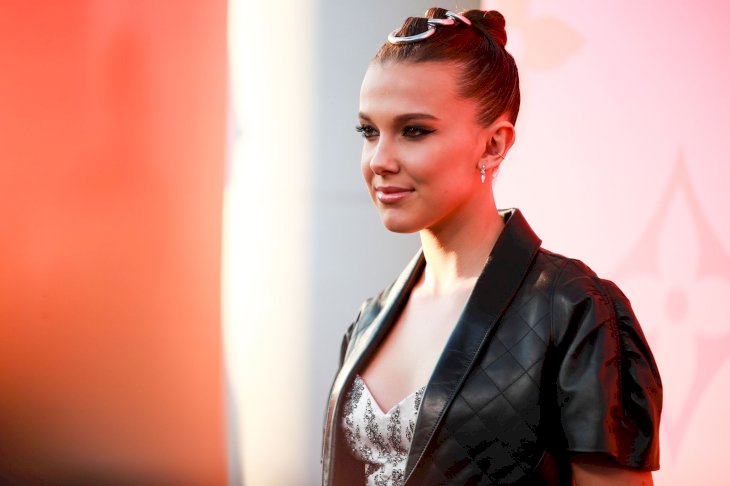 ---

"She's not from London. She's from the outskirts in the southern areas of England. So she's not as posh."
---
This means that Millie needed to adjust her normally posh British accent to match the location of where Enola was from, as well as to keep in mind that it was set in the Victorian era. While she said it wasn't quite as drastic as taking it to street level slang or relearning a new language, there were slight adjustments that she needed to make when in character.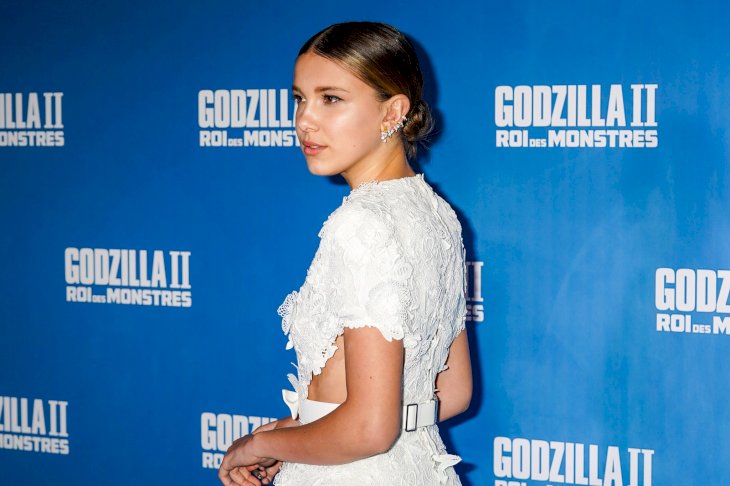 ---
In addition, her American accent from Stranger Things gave her quite a few issues, as she kept slipping back into Eleven's voice when she should've been doing Enola's. Judging by the final film, though, Millie figured out her accent just in time, even if she had a few challenges in the beginning. 
---
6. THE LAWSUIT THAT ALMOST DERAILED EVERYTHING
When it comes to Sir Arthur Conan Doyle's Sherlock Holmes, it's a popular name and franchise known throughout the globe. From the countless books to the movies starring Robert Downey Junior and the TV show with Benedict Cumberbatch, everyone has a soft spot for the world-famous detective.
---
Because of the years that have passed since the character was created, though, he's now considered to belong to the public domain. This means you don't necessarily need certain rights or permissions to play in his world. Well, the Conan Doyle Estate argues this, having filed a new lawsuit against Enola Holmes claiming it's copyright infringement and violated trademark.
---
---
As it turns out, the crux of the complaint isn't really about Enola, but more about Sherlock being portrayed as warmer, empathetic, and caring, setting up a legal debate if the development of character feelings can be protected by copyright.
---
Well, this is an issue that the Conan Doyle Estate did take to court before in 2014, but it was ruled that all of the stories authored about the detective before 1923 were in the public domain. It'll be interesting to see how this lawsuit plays out in the months to come.
---
There's no doubt that there's the potential for more Enola Holmes films in the future. But will the court's pending ruling scrap all these plans? We'll just have to keep our eyes on the news and keep those fingers crossed…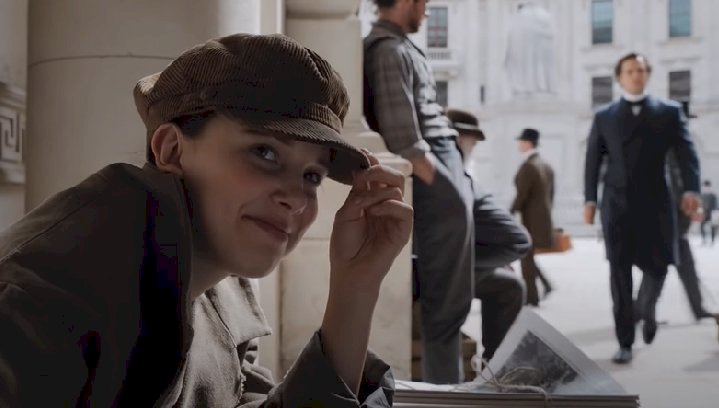 ---
7. WHAT THE MOVIE MEANS TO MILLIE
There's no doubt that Millie was a superstar before Enola Holmes. She's been stealing the show ever since Stranger Things debuted on Netflix. However, this film marks the first time that she's been the leading star of a film. It's her big breakout role in movie biz!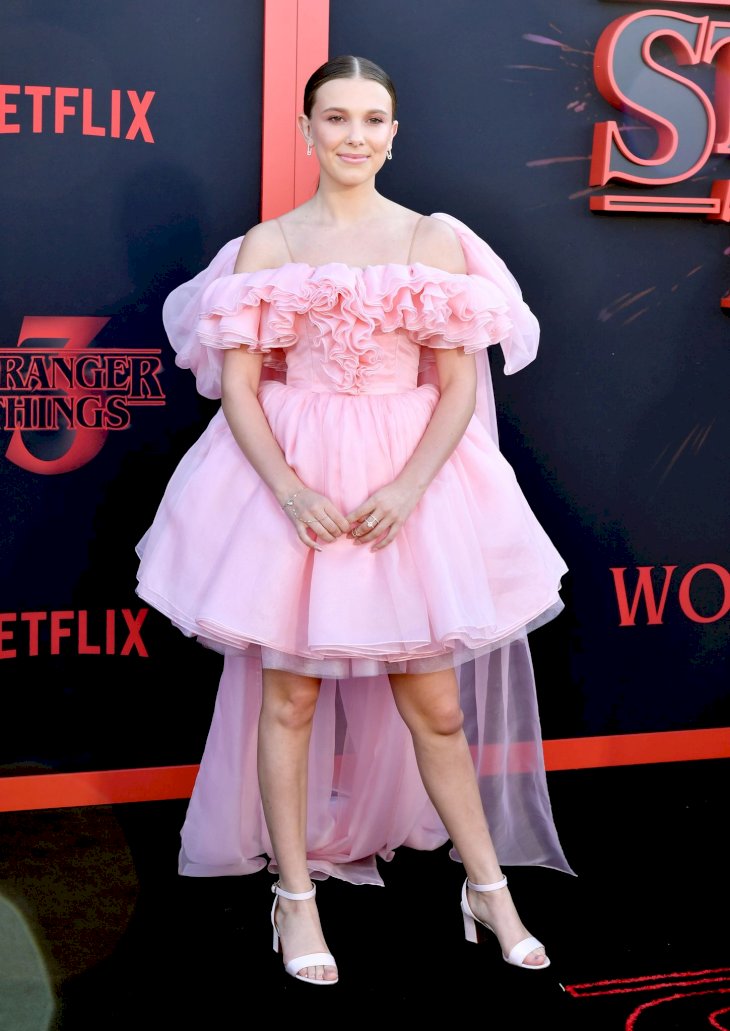 ---
She is no longer just a part of the cast - she's now the focal point of everything. While the prospect of leading a film can make an actor overlook other issues and agree to the movie based on the higher profile it offers, Millie is actually a true fan of Enola and what she embodies. 
---
She believes the character provides something for young women that hasn't always existed in the past. In a promo for the film, she said: "If young women walk away from this film feeling empowered, thinking they have a seat at the table, that their voices will be heard, then I think that's what a film, for me, is all about."