Black Panther: What You Didn't Know About The Movie
Based on the Marvel comics with the same name, Black Panther was released in 2018 and it came as a breath of fresh air to superhero fans. Becoming one of the most acclaimed movies from Ryan Coogler, it was an extremely important piece of representation in the media for many across the globe. But, other than that, what made the Black Panther such a success?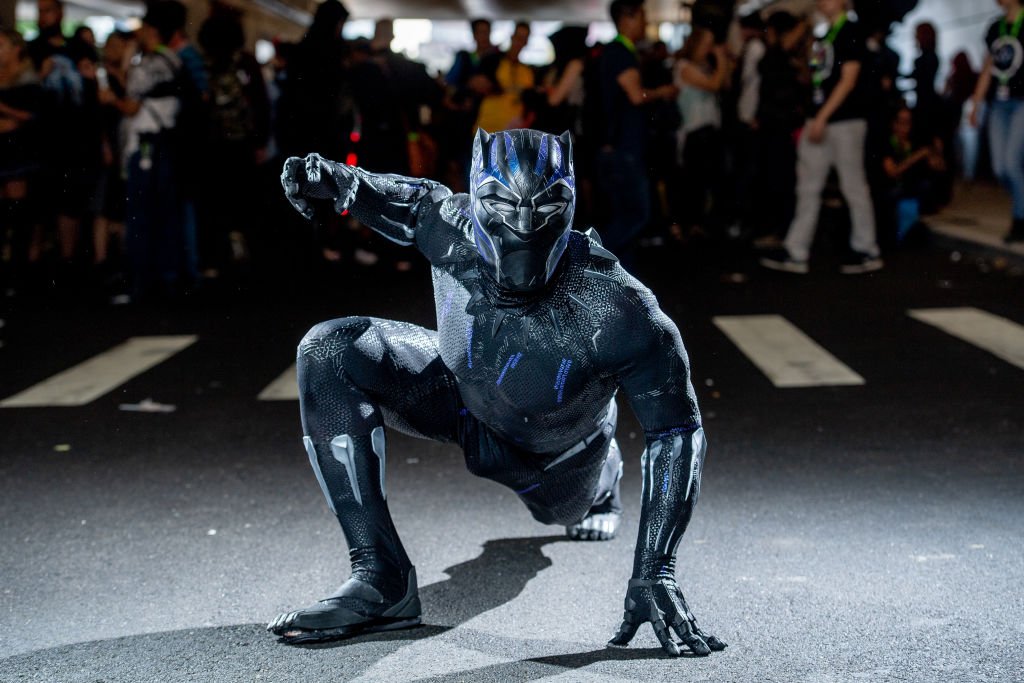 ---
THE EASTER EGGS OF THE MARVEL WORLD
If you are a Marvel fan you surely have already noticed how the Studios tend to leave Easter Eggs scattered throughout the movies, thus connecting each "episode" to the larger Marvel Universe. I mean, who hasn't noticed cheeky references to Deadpool across other movies?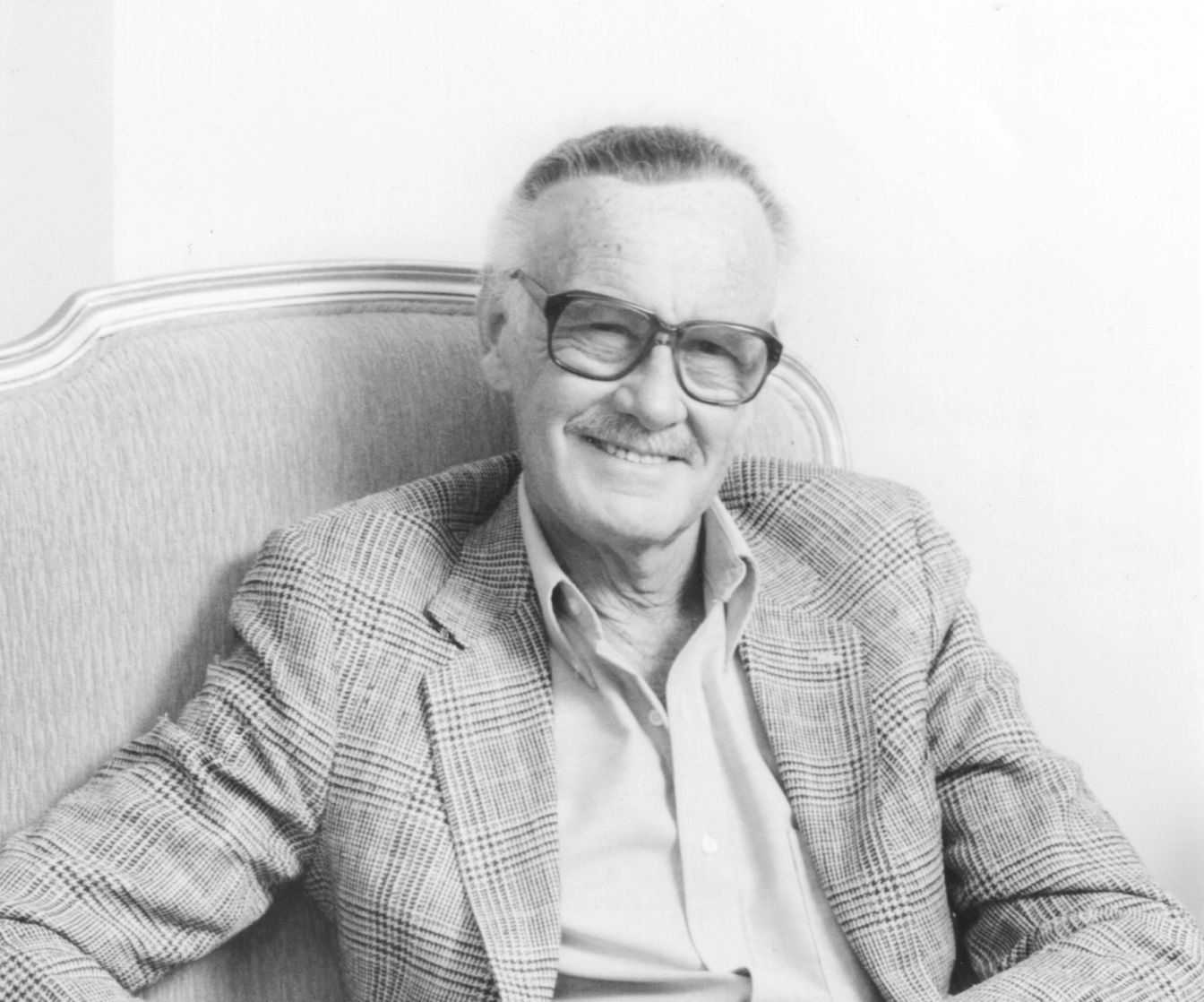 However, the same can't be said about Black Panther, in fact, it is probably one of the Marvel titles that make fewer connections to the other movies. That being said, there are still a few that might have missed your eye - so keep reading to learn more about the little details you probably didn't notice!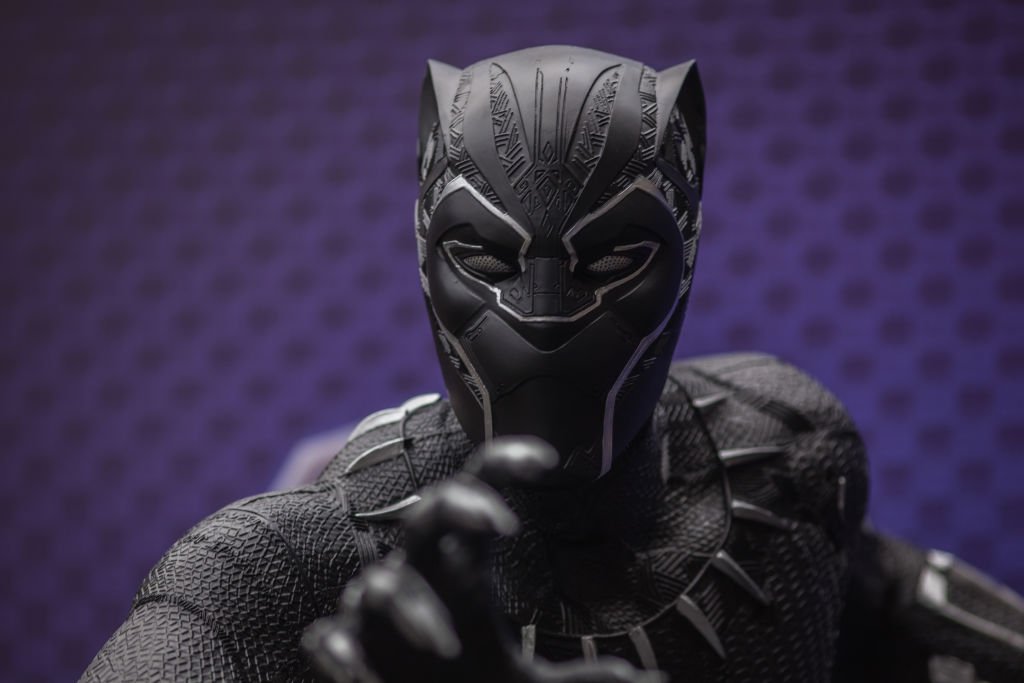 ---
OAKLAND: A CITY WITH MANY MEANINGS
The opening scene of the movie is set in Oakland, California, and this particular place has a special meaning in the fictional world, but also in real life. During the movie, we discover that Erik Stevens, the villain, was born there, however, this is definitely not the biggest piece of information you want to take away from the city's appearance.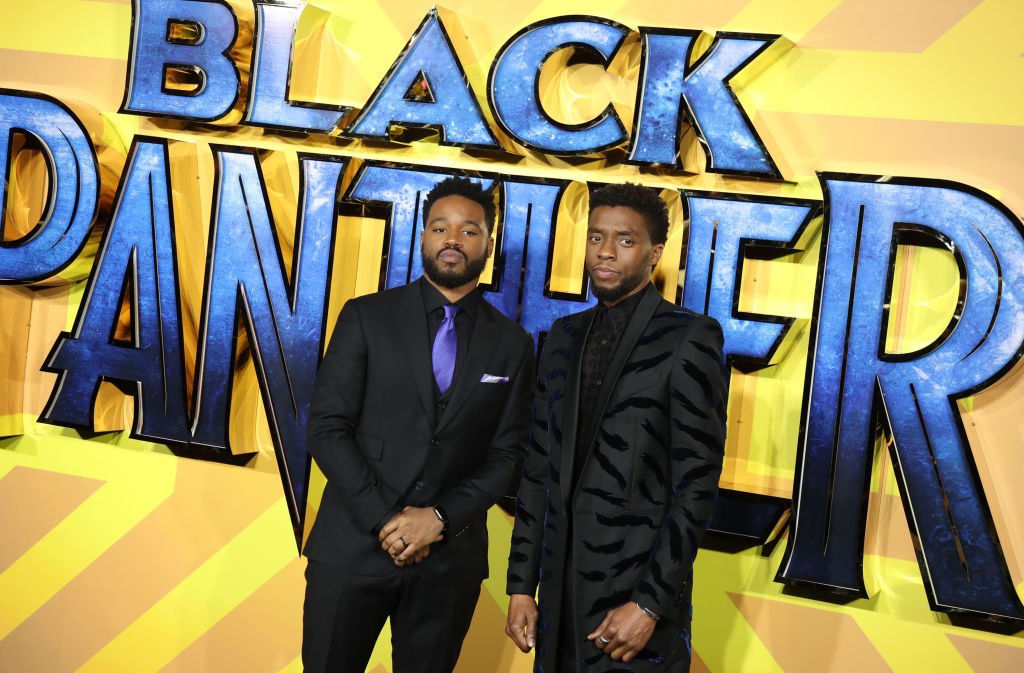 Ryan Coogler, the movie's director, is also from Oakland and his first collaboration with Michael B. Jordan was set in the city as well. Moreover, it is also the birthplace of the Black Panther group, founded in 1966, shortly after the new character from Marvel by the same name was introduced.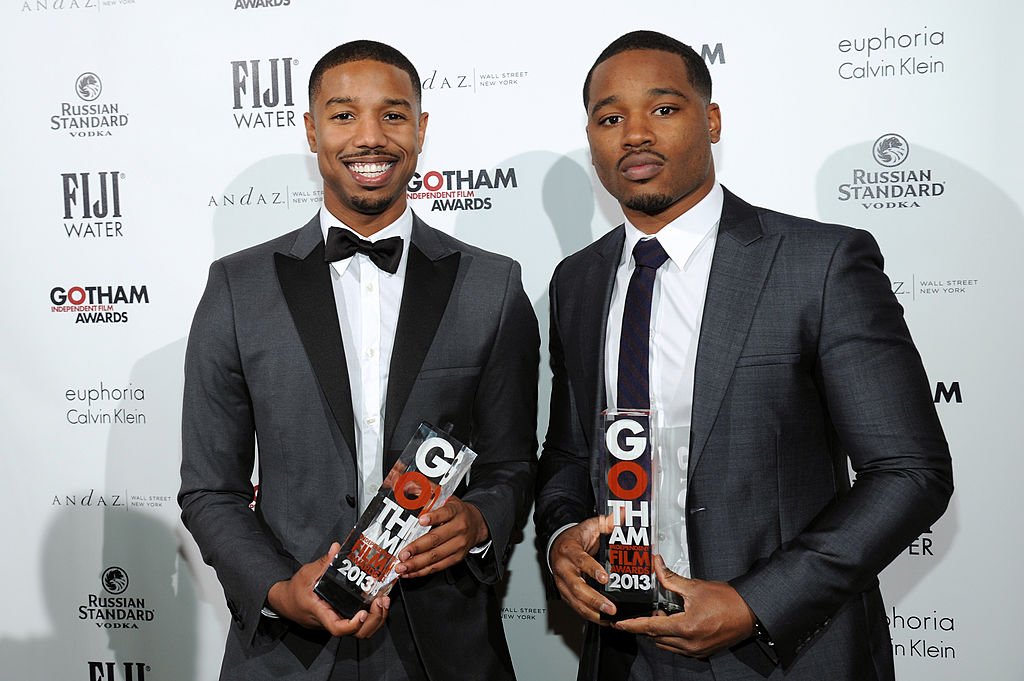 ---
BLUE IS THE COLDEST COLOR
According to an interview with Vanity Fair, Coogler commented on how he used the color blue in the movie to represent certain themes. This is why we often saw the character Ulysses Klaue wearing blue colored outfits. However, the team opted to use the same color to represent trouble or danger, a reason why the Border tribe and Killmonger also wore blue.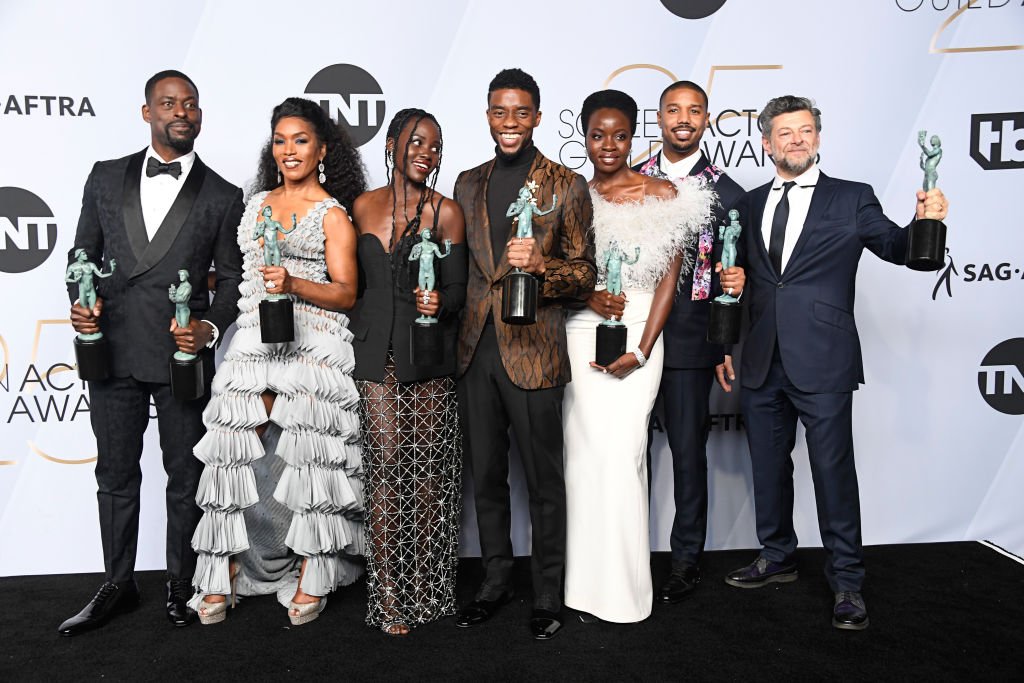 ---
WE MISS VINE, AND SO DID THE DIRECTOR
The character Shuri, which is played by Letitia Wright, is a tech-driven teenager, and the director made the right choice to represent her just like that. In one sequence of the movie, you can see Shuri making a reference to the pop culture meme (or is it called Vine?) "What are those?!"
---
XHOSA, THE OFFICIAL LANGUAGE
Being one of the official languages of South Africa, Xhosa is also the actor, John Kani's native language, and the accent he used while portraying King T'Chaka in the "Civil War." The rest of the cast quickly picked up the accent and used it throughout the movie.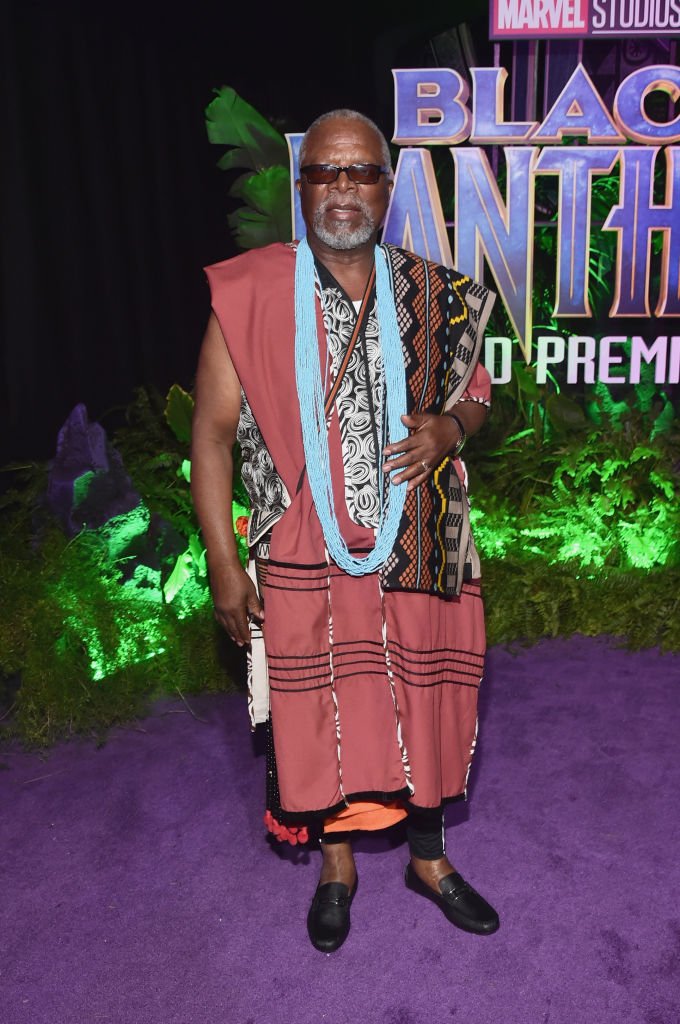 Boseman was very passionate about using the Xhosa accent, saying "It felt to me like a deal-breaker. I was like, 'No, this is such an important factor that if we lose this right now, what else are we gonna throw away for the sake of making people feel comfortable? ... Once we decided to do it, we went for it."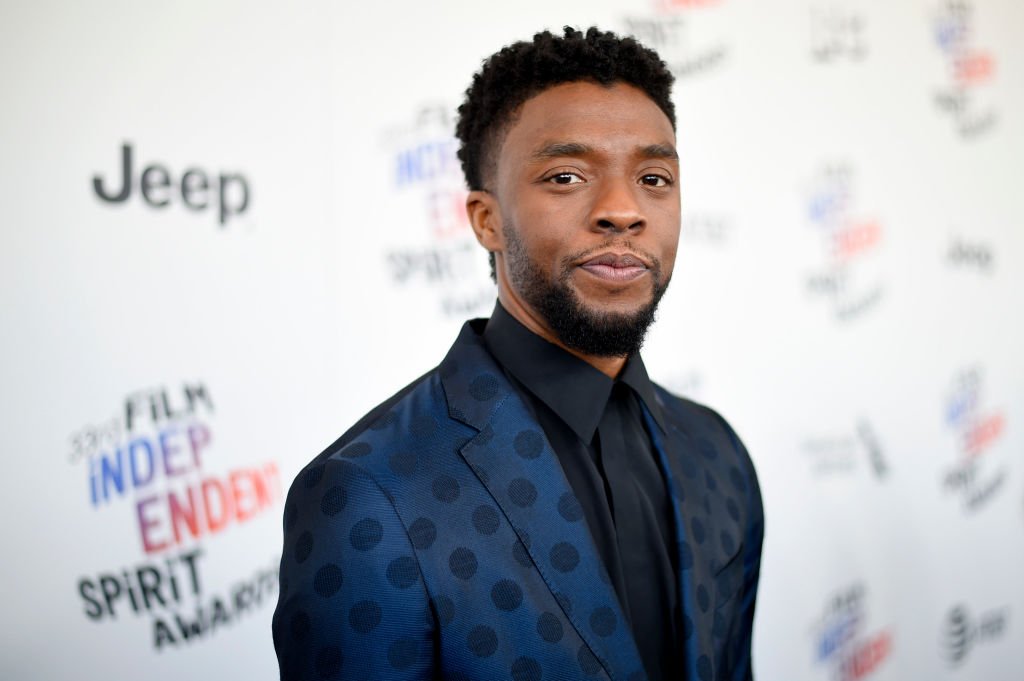 ---
TREVER NOAH WAS ON THE MOVIE, WHAT?
The Daily Show Host, Trevor Noah, is native to South Africa and commented that having the opportunity to be part of the movie has been a personal victory for himself. "It was extra special for me because the people speak Xhosa in the movie," Noah said, commenting on how they were using one of the native languages from his country.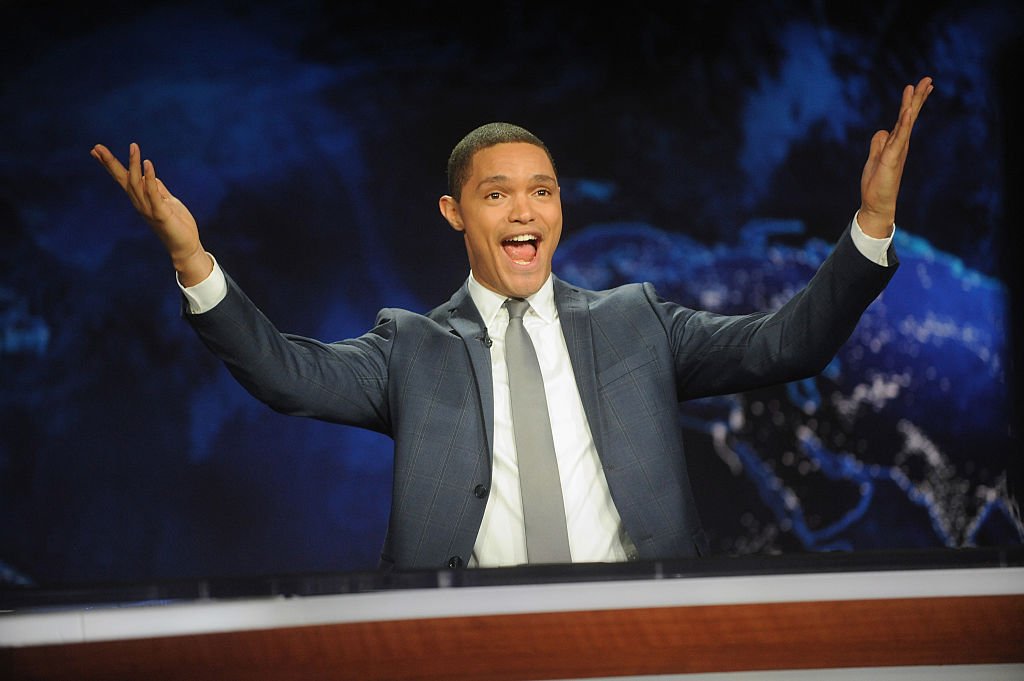 "There were subtitles, and I was like, I don't need your subtitles! I don't need your subtitles! This is just for me right now! Nobody else listen! This reminds me of my mom," he continued explaining how important it was for him to have this representation on the big screen.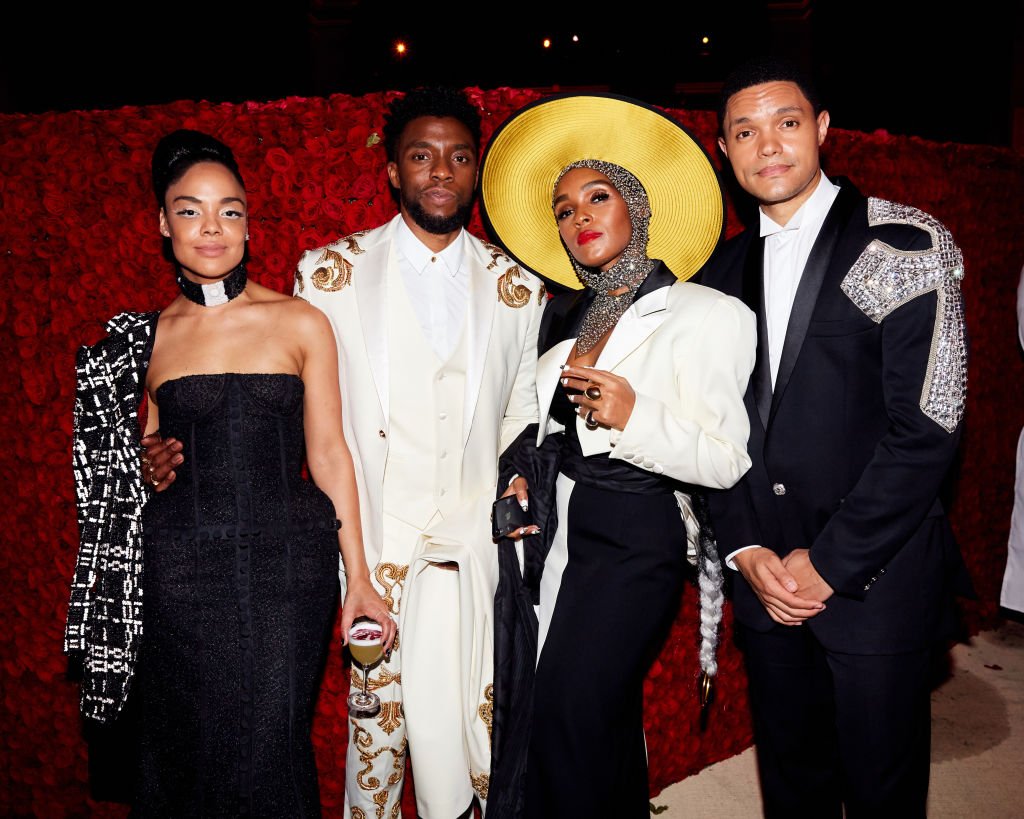 ---
BLACK PANTHER AND BLACK LEOPARD: IT IS IN THE DETAIL
Something you may have not noticed is how the gold suit Killmonger chooses to wear when he wins the throne of Wakanda has spots scattered across the golden armor. Now, this might have been a decision to help the viewers distinguish between him and T'Challa, however, it actually references two different parts of the comic's history.
In the 1970s there was a character name change from Black Panther to Black Leopard, as Marvel was hoping to distance the character from the group by the same name. On top of that, Killmonger's sidekick in the comics, Preyy the leopard, didn't make it to the movie version, so it could also be a reference to that.
---
WHAT DID CHADWICK BOSEMAN'S WIFE AND FAMILY SAY AFTER HIS DEATH
Chadwick Boseman, to many, the face of Wakanda, and of representation in the superhero world, has sadly passed away. "It is with immeasurable grief that we confirm the passing of Chadwick Boseman." a heartfelt statement by the family reported.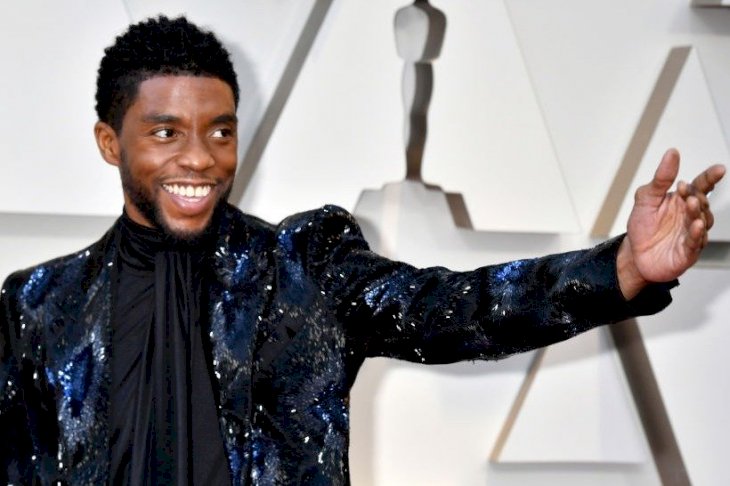 Chadwick was an incredible actor that, aside from his role of T'Challa, starred in some pioneering movies including 42, Get on Up and Marshall. Despite a four-year battle against cancer, he remained a superhero to many as he continued to work doing what he loved.
---
A SHOCK TO MANY
The death of such an incredible actor came as a shock to many - not only to fans but also to colleagues in the film industry that wasn't aware he was ill. Despite being diagnosed in 2016, he kept on filming during the treatment process. It's evident that his death will leave a hole in the hearts of many.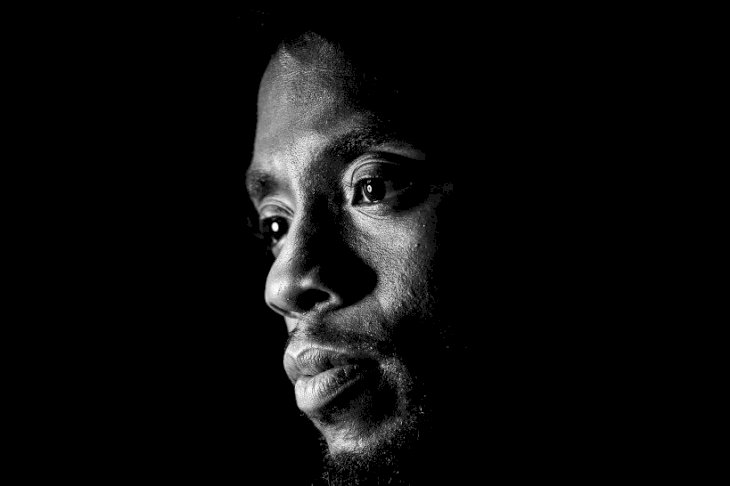 ---
MAKING IT IN HOLLYWOOD: CHADWICK'S STORY
Before becoming an international star, Chadwick was skeptical about his chances. While promoting 42 back in 2013, he opened up about the limited opportunities. Shortly after his role in 42, he went on to achieve further success as he played the part of a singer in Get On Up, later to be cast as Black Panther making his Marvel debut.
---
A MAN OF MANY TALENTS
Aside from acting, Chadwick had further talents as seen in his lead role in Get on Up in 2013. It was in this film that he showed the world the talented dancer he truly was alongside doing some of his own singing. In terms of acting, he achieved awards for his talent including the Screen Actor Guild Award for Outstanding Performance in 2019 for his role in Black Panther.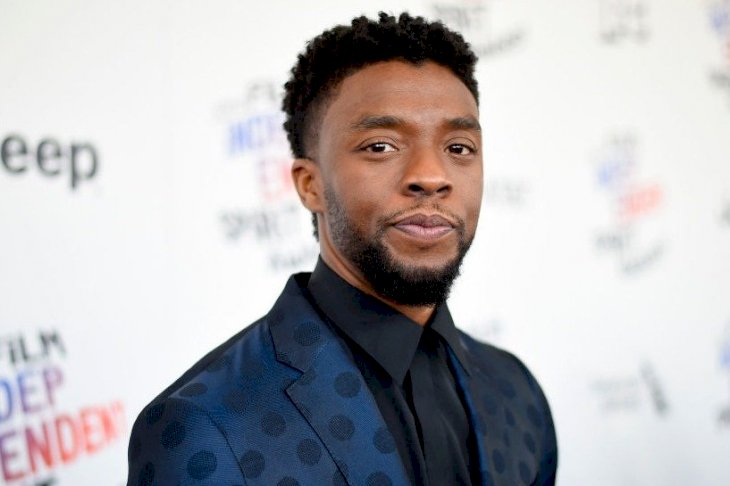 ---
CHADWICK'S LOVE LIFE
Chadwick passed away in August this year, leaving behind his beautiful wife Taylor Simone Ledward. Our hearts go out to her at this hard time. Their relationship was protected from the public eye, though the paparazzi first saw the couple together back in 2015 at Los Angeles International Airport. They were later spotted again in 2017 outside a studio in Hollywood.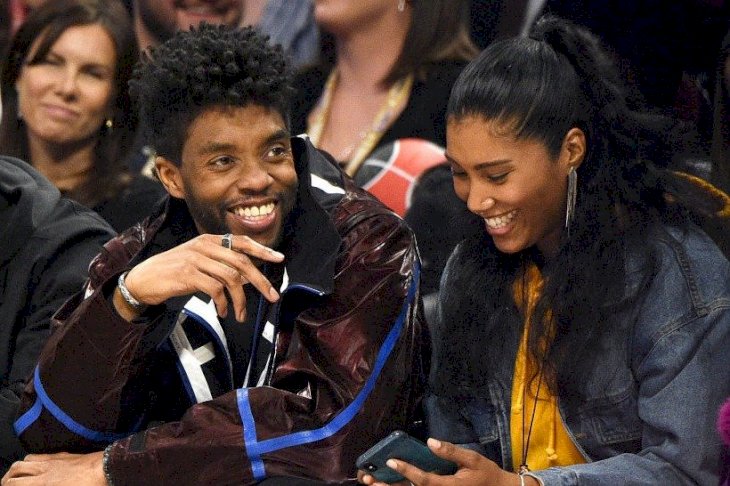 ---
EVERLASTING LOVE: CHADWICK'S MARRIAGE
The 43-year-old liked to keep his relationship private, but in February 2019 it became official to the public eye as the gorgeous pair attended the 91st Annual Academy Awards together later followed by the 21 Bridges screening in New York later that year. 2019 marked a special year for the couple as Chadwick proposed to Taylor Simone Ledward.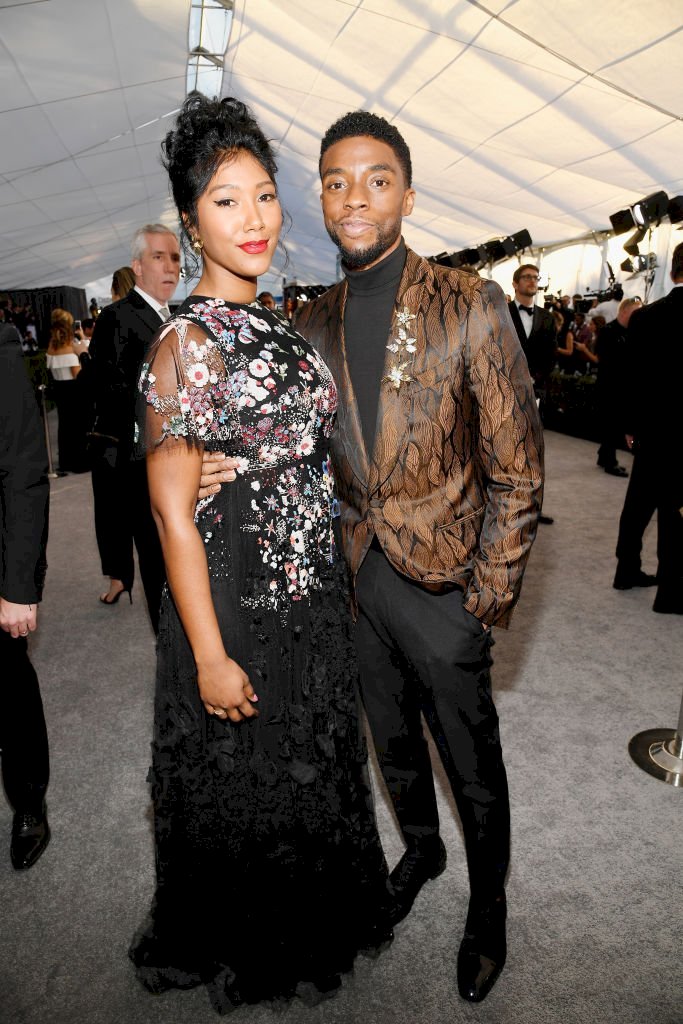 ---
TAYLOR SIMONE LEDWARD
After spending four years together, the beautiful pair married sometime after the proposal. Ledward is a singer and a California State Polytechnic University graduate. In 2013, Taylor performed with the school jazz band in the University Library revealing her musical talents. With a degree in Music Studies, it is clear that they were a talented pair gifted in the arts!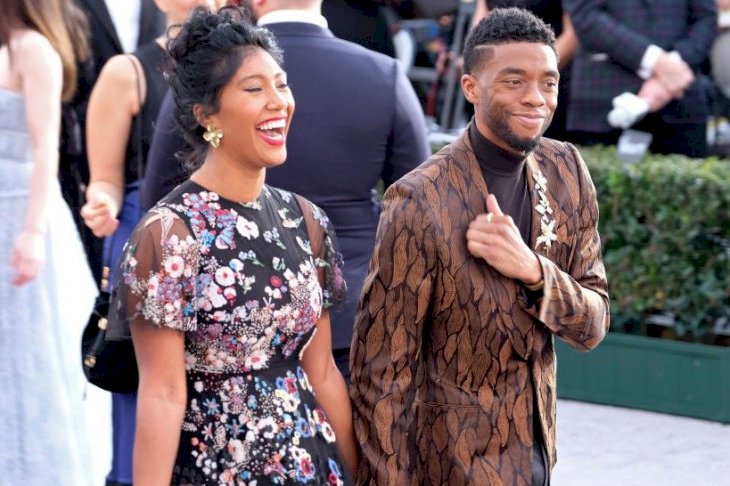 ---
HE THANKED HIS WIFE BEFORE HIS PASSING
It is evident that his wife remained by his side throughout his journey as Chadwick thanked and acknowledged her publicly at the NAAC Awards, "Simone, you're with me every day. I have to acknowledge you right now. Love you." Chadwick passed away at home in LA with his close family at his bedside.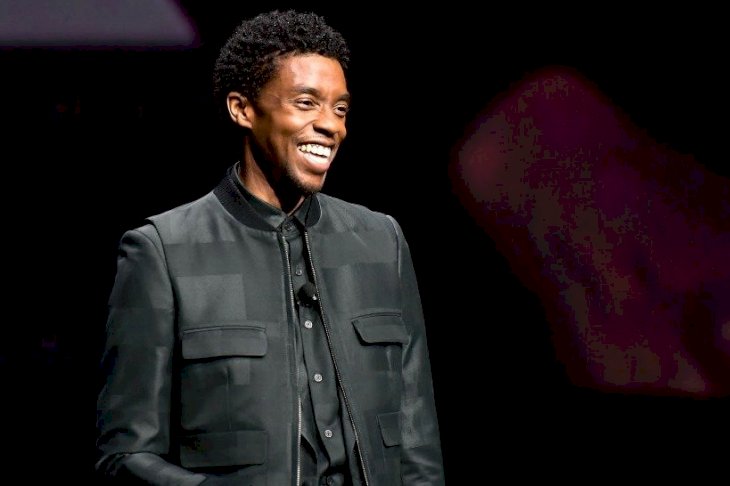 ---
A TRIBUTE TO THE STAR
Following his death, Marvel Studios announced, "our hearts are broken and our thoughts are with Chadwick Boseman's family. Your legacy will live on forever. Rest In Peace." "A true fighter, Chadwick persevered through it all, and brought you many of the films you have come to love so much."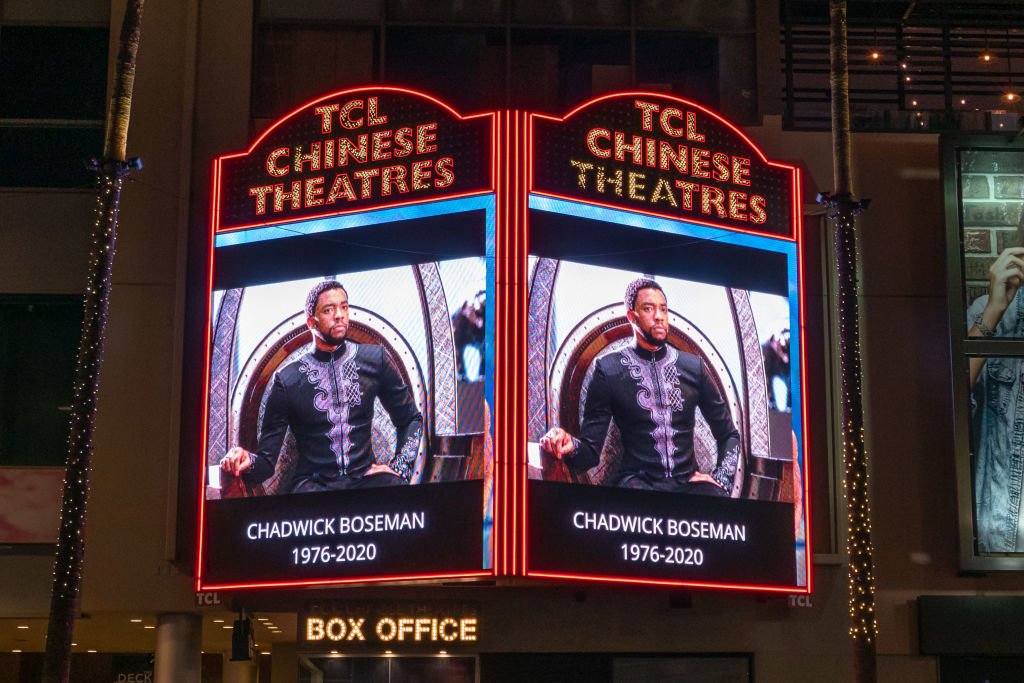 ---
BOSEMAN'S PERFORMANCE IN "BLACK PANTHER" CHANGED THE WORLD
"I didn't realize how much that movie affected me until I saw how affected I was with his passing. And how symbolic he was in this beautiful movie ... And a different look at Africa. It was a beautiful performance," a fan commented.
The passing of Boseman came as devastating news to parents. Kyle Cox, the father of one of Black Panther's fans, said "My wife and I have not decided yet if we are going to tell him. He wants to be like T'Challa when he grows up ... I don't know if I want to tell him his hero died."
---
CHILDREN HAVE BEEN SUFFERING FROM THE NEWS
Imani Cheers, who works at George Washington University's School of Media and Public Affairs, has chosen to not share the news with her son, who is a super fan of the Black Panther hero. She commented on how she feels that her young child has been grieving the current news, and doesn't want to add on to it.
"He was immersed with so much yesterday, so much pain of young people who look like him. I just want to shield him from the pain of losing one more person who he absolutely idolized," she commented on how she decided to protect her child from more bad news.
---
HIS COLLEAGUES HAVE BEEN STRUGGLING WITH THE NEWS
Michael B. Jordan, who was more like a brother than a friend to Boseman, has been "struggling" and "beyond sad" with the news of his friend's passing. The actor, who also appeared on the Black Panther, has not released a public statement since the news of his friend's death.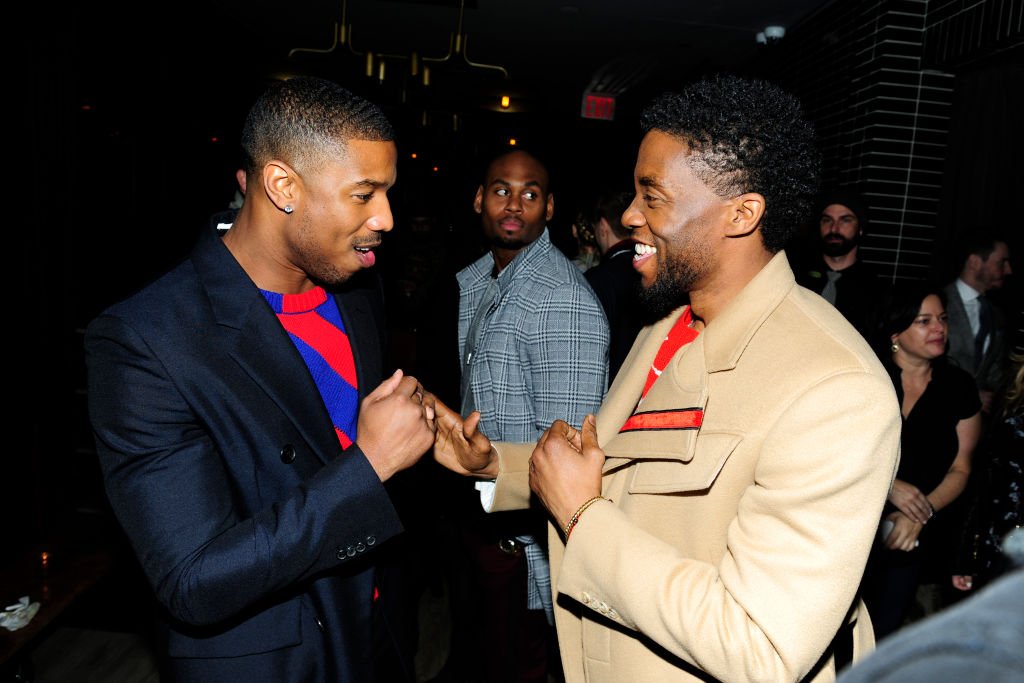 "[Michael] had to buy into playing a villain, which he hasn't done, you know, and I had to buy into having the weight of the hero [on me]," Chadwick Boseman told ET back in 2018. "So it's something that we both had to buy into doing together and to collaborating together."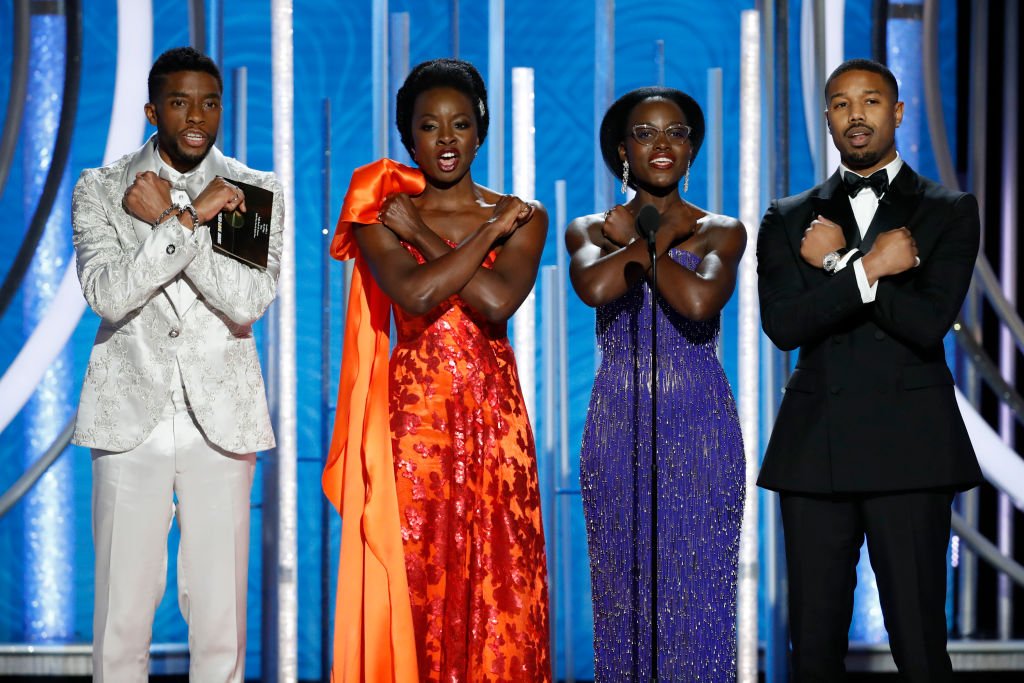 ---
"HE WAS OUR T'CHALLA, OUR BLACK PANTHER"
Marvel Studios President Kevin Feige said, "Chadwick's passing is absolutely devastating. He was our T'Challa, our Black Panther, and our dear friend. Each time he stepped on set, he radiated charisma and joy, and each time he appeared on screen, he created something truly indelible."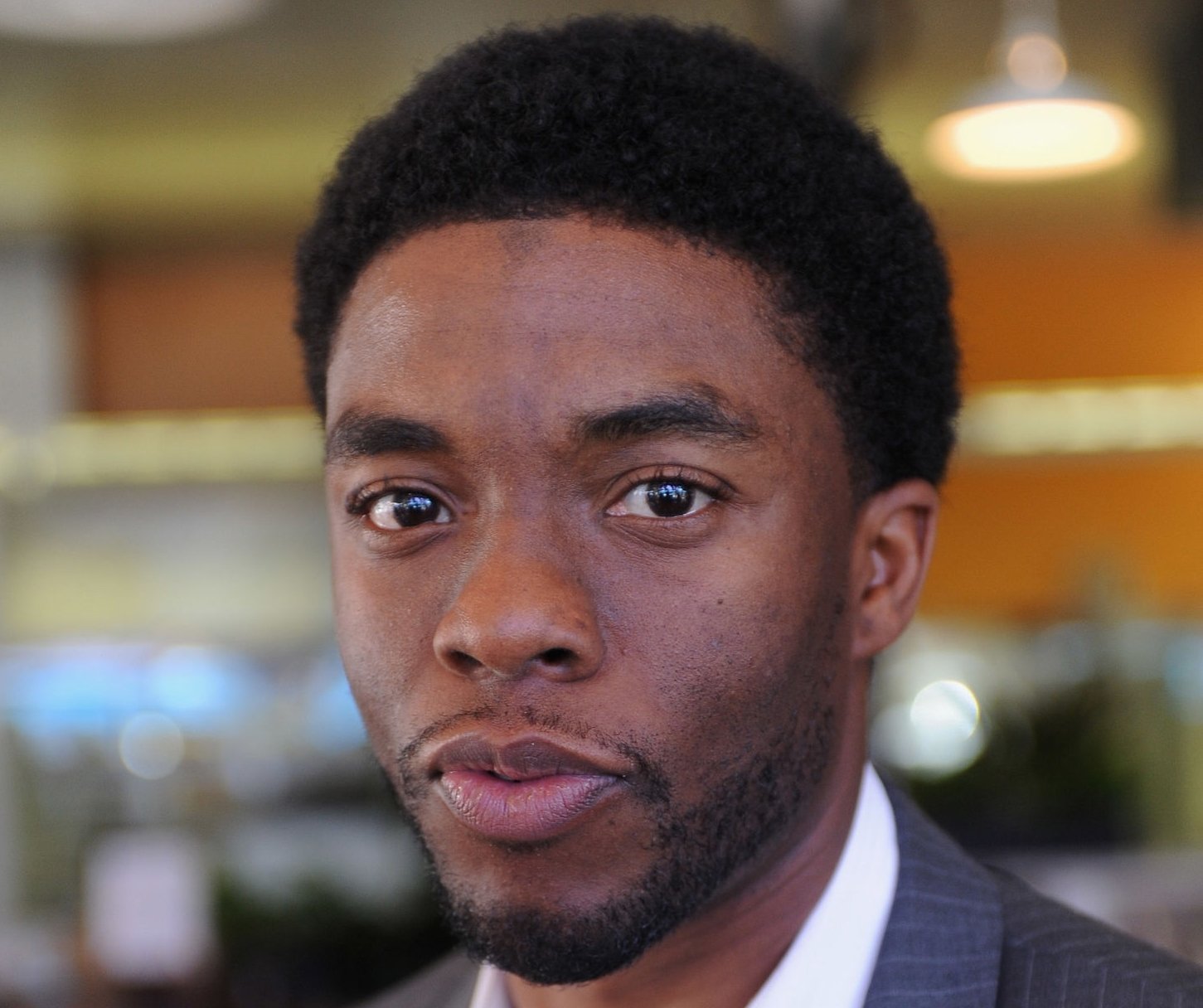 He continued, "He embodied a lot of amazing people in his work, and nobody was better at bringing great men to life. He was as smart and kind and powerful and strong as any person he portrayed. Now he takes his place alongside them as an icon for the ages. The Marvel Studios family deeply mourns his loss, and we are grieving tonight with his family." 
---
DISNEY WAS ALREADY MAKING PLANS TO REPLACE BOSEMAN
According to some reports, Disney and Marvel Studios already knew that the actor was suffering from health conditions, and allegedly had made plans to replace him in Black Panther, should the need ever arise. Even though it might have come as a shock to his fans, Chadwick had informed those closest to him about his health four years ago.
Some reports earlier this year stated that the Studios were planning to replace Boseman as the Black Panther with Letitia Wright, the actress who plays Shuri in the same movie. Even though this decision came as a last resort plan, in January 2020, the producers were informed about how quickly the actor's health was deteriorating.