'Selling Sunset': When And Why Did Justin Hartley and Chrishell Stause Split?
Selling Sunset's third season surprised the world because we found out that Chrishell Stause's famed hubby, Justin Hartley filed for divorce. To make matters worse, he did in via text message! Now rumors about new partners are stirring as well! Can it be? Let's find out!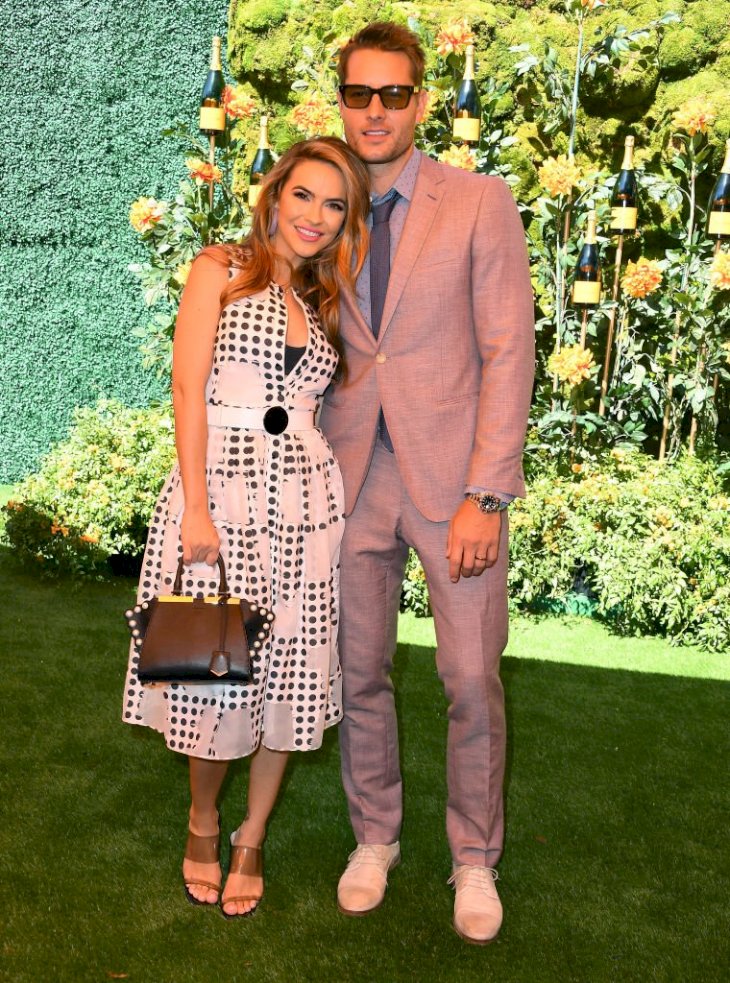 ---
WHO IS JUSTIN HARTLEY?
Do you know Justin Scott Hartley? He is the actor known for dazzling roles on Fox Crane, Passions, Oliver Queen/Green Arrow, Smallville, The Young and the Restless and you will also know him from the hit show, This Is Us. Talk about a great credential list!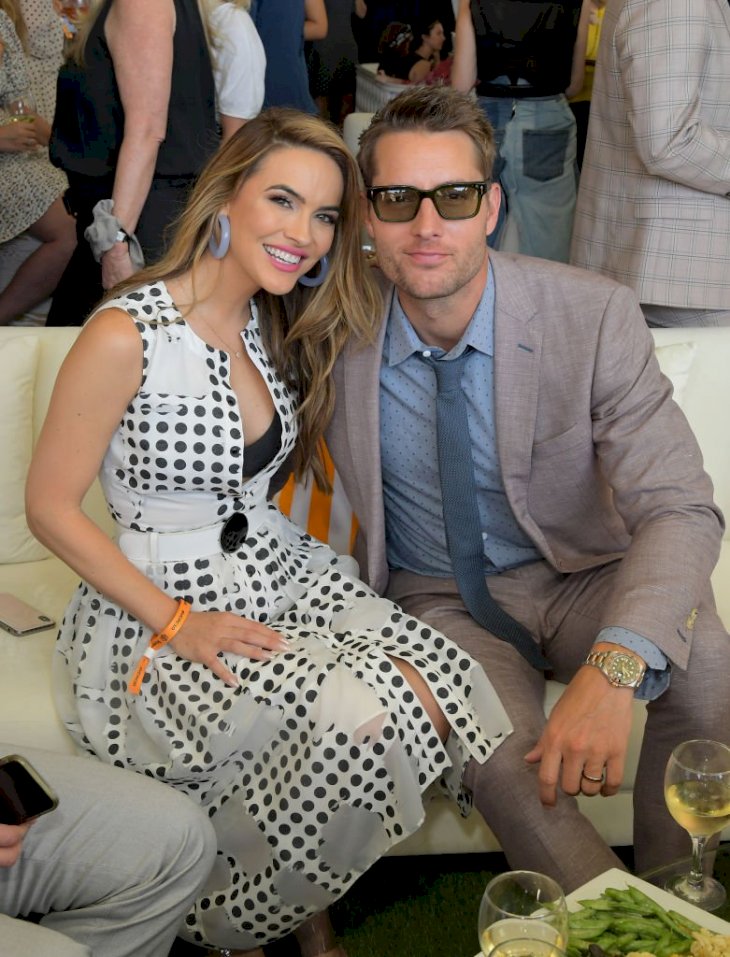 ---
MEET THE CHARMING CHRISHELL 
Chrishell turned heads when she joined the Selling Sunset Team a few years ago but now, she makes headlines for other reasons. The actress and real estate agent who was married to Justin Hartley has been through a lot in her relationship lately and we gained a first-hand seat to all of it on Selling Sunset.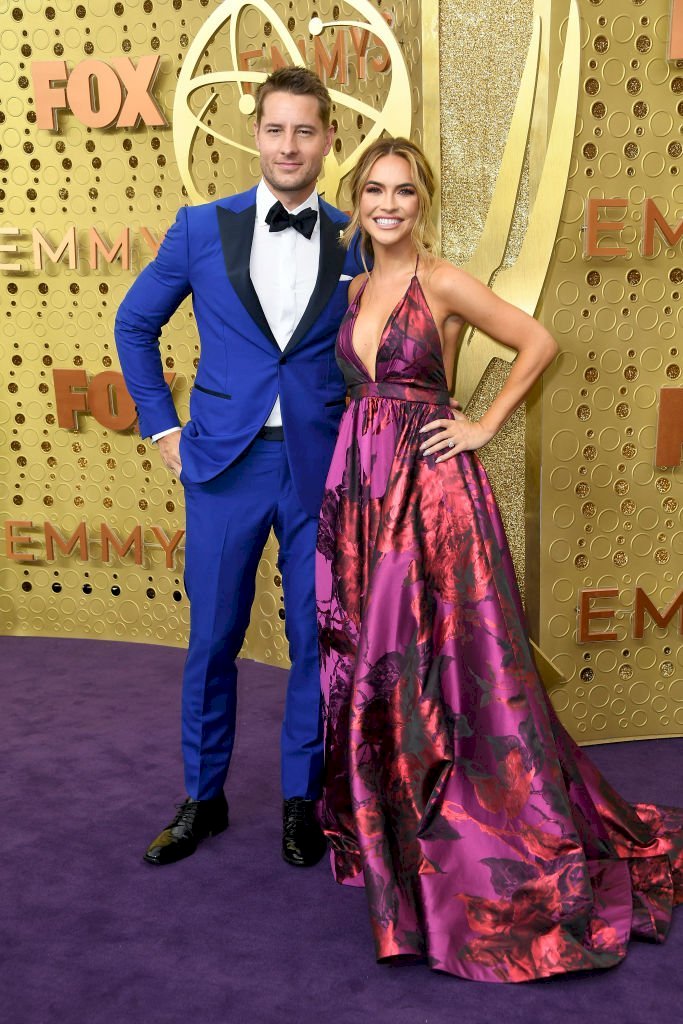 ---
THEIR LOVE STORY
The fellow actors had both been wed before they found each other. Life on the screen meant plenty of romance, with Justin marrying co-star Lindsay Korman and Chrishell getting engaged to Glee actor Matthew Morrison. When those unions didn't work, the single stars found their way to one another.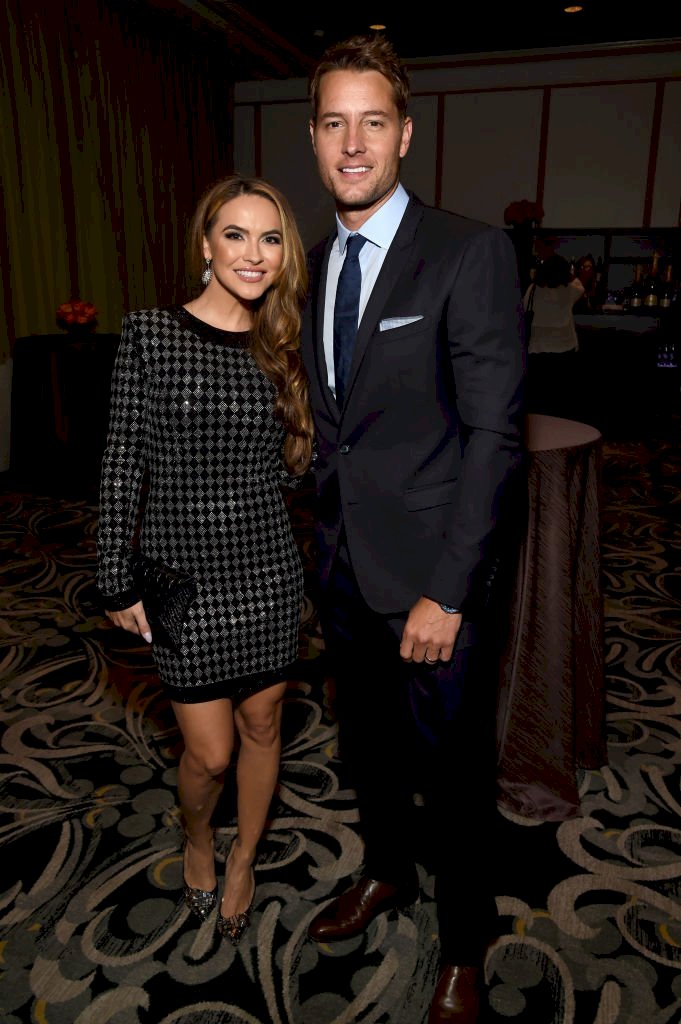 It was through a mutual friend that they would start dating and eventually it was clear, they were meant to be, Chrishell said, "The next day [after our first date] I texted my friend: 'I found him.' While Justin added, "I drove her home and called the next day. We haven't been apart since. I knew right away [and] was like, 'Oh boy, here we go.'"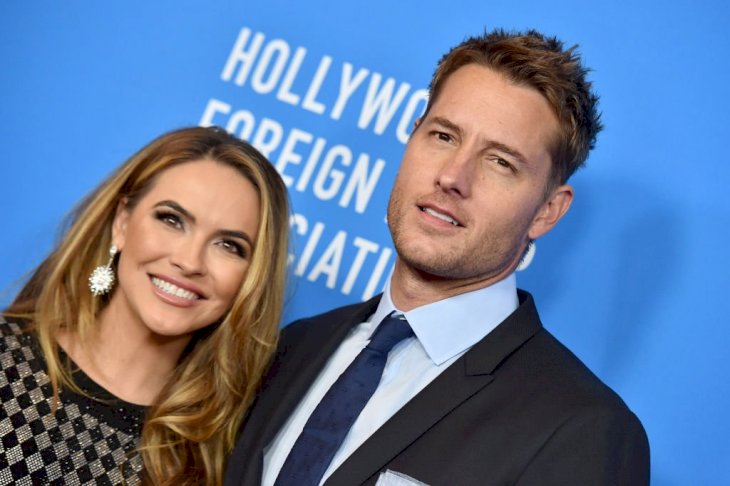 ---
LOVE IS IN THE AIR FOR JUSTIN AND CHRISHELL
The happy couple spent three years filled with dating bliss. Justin asked her the big question in July 2016 and Chrishell was elated to accept the proposal. The bride-to-be shared the joyful announcement on her Instagram by showing off the beautiful engagement ring.
Justin expressed, "It's a special thing, isn't it, that when you find that one person — and it sounds so cheesy. Some people are like, 'Oh, there's one person for everyone. But when you meet that one person, you realize like, What the hell have I been doing my whole life? This is the person."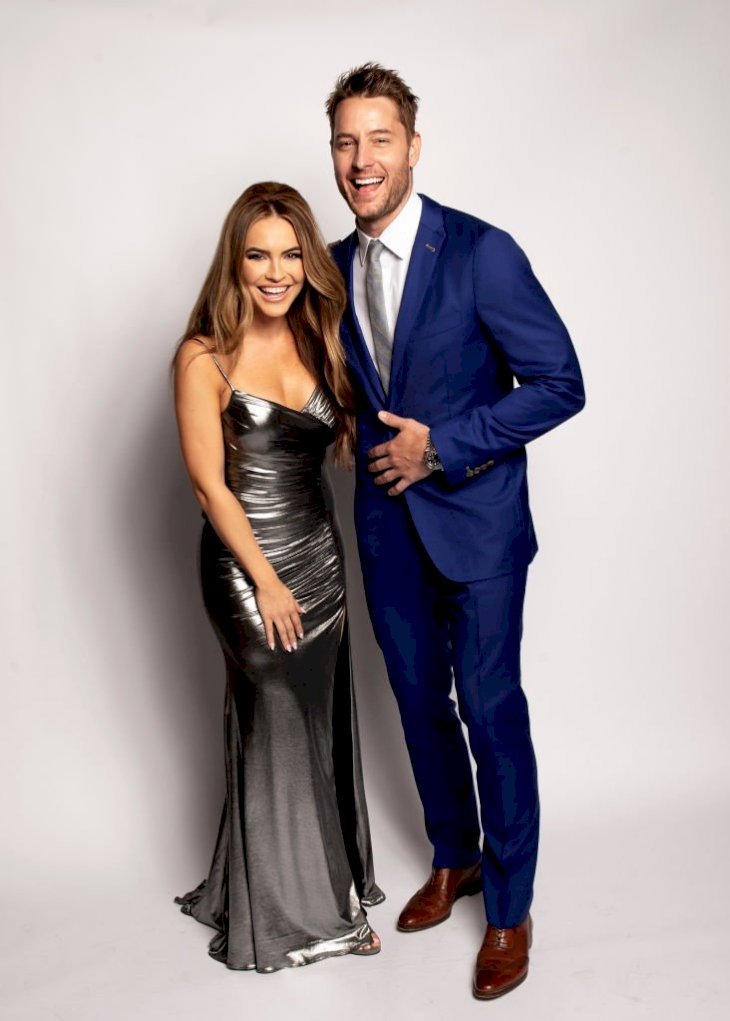 ---
AN ELEGANT EVENT: SAYING I DO 
The couple decided to host a very elegant and intimate wedding, with a Malibu ceremony on October 28, 2017. Justin's little girl was the sweetest flower girl and his TV family from This Is Us, including Mandy Moore, Sterling K. Brown, and Milo Ventimiglia were all there too. This magical day makes the news we received recently pretty shocking.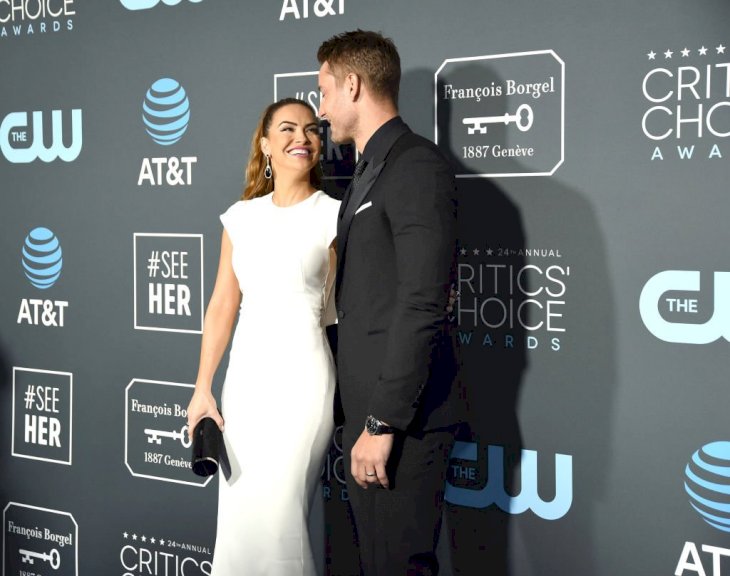 ---
WHAT WENT WRONG? 
On Selling Sunset's drama-filled episodes we gained the full scoop on Chrishell's union with Justin. In season one they are still very much in love but by the sixth season, we can all see issues. The "One Text Changes Everything" episode showed Chrishell and Justine argue before the big break.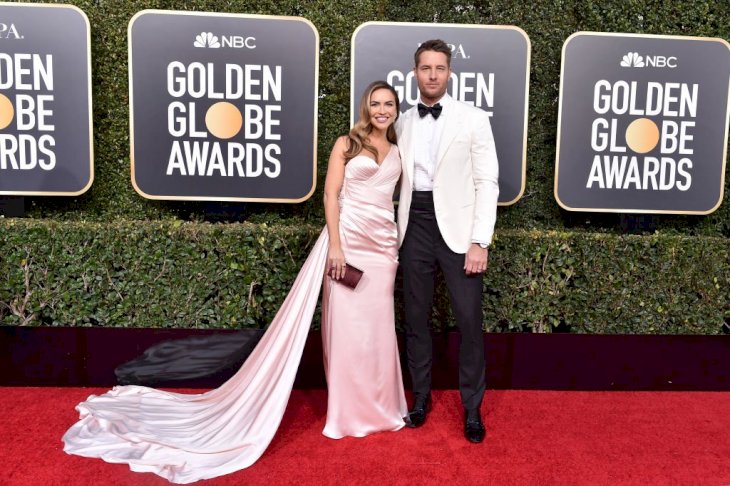 Selling Sunset's Christine Quinn said that Stause & Hartley faced some "communication problems" but they were getting therapy for it. It seems that this was not their only problem. Christine's interference added to the mess. As Chrishell said, [Christine] knows absolutely nothing about the situation and is obviously desperate to gain attention by doing so."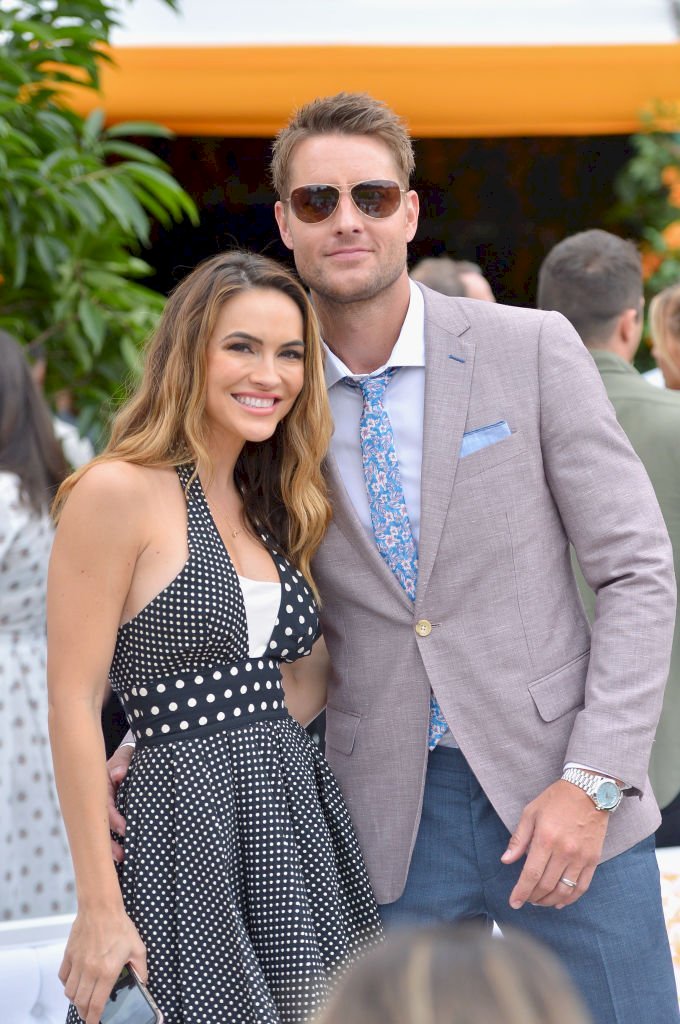 ---
THE TEXT THAT CHANGED EVERYTHING 
For Chrishell Stause, the divorce came out of the blue. From one normal argument, she received news about her looming divorce. As she explained, Justin filed for divorce over a text message on November 22, 2019. What a terrible way to find out about the end of your marriage!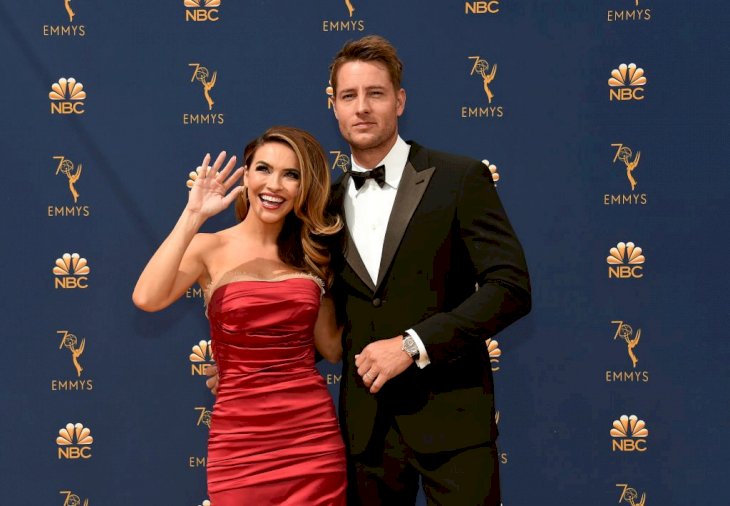 ---
FROM THE GOLDEN GLOBES TO SPLITSVILLE 
One of the craziest aspects of their separation was that a week before, they were still looking in love as ever. This is also why fans were shocked by the news. Justin stated that they had separated in July 2019 but a week before the divorce they were together for a Golden Globes party!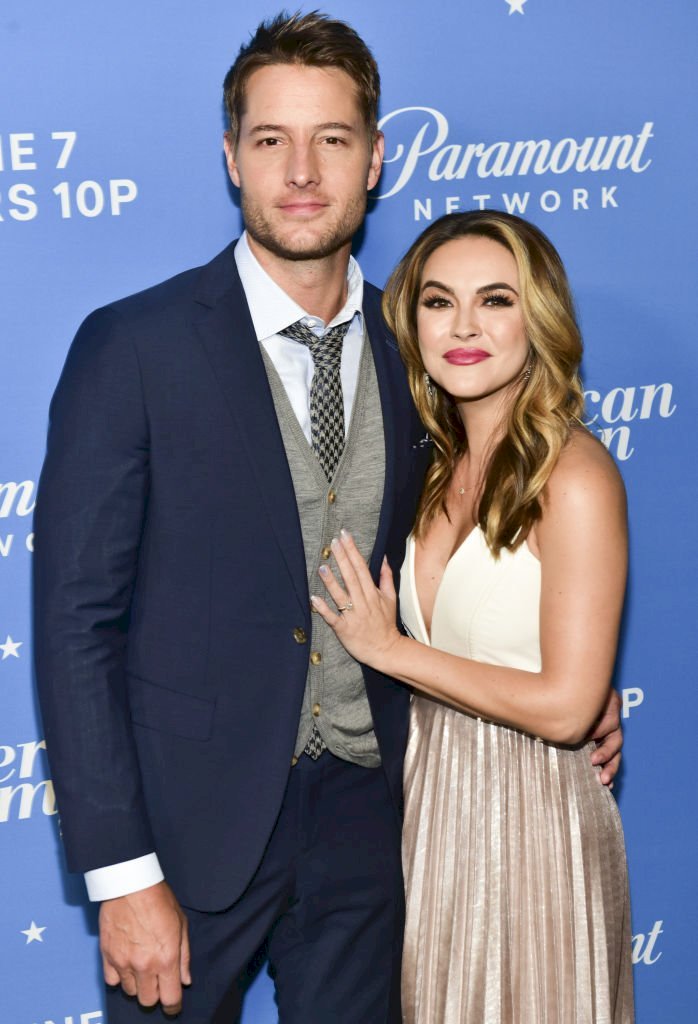 ---
ALL THE SINGLE LADIES, NOW PUT YOUR HANDS UP 
Despite the shocking news, Chrishell Stause had to realize it was all true. She has taken it in her stride, unafraid to speak with the media about her feelings. For now, she's remaining in Beyonce's single ladies club but who knows what is waiting around the corner for this stunning diva. 
---
SLIDE INTO HER DM'S
If you are looking for love, why not try to slide into Chrishell's DMs! She might just reply. Due to the current world situation with quarantine and the COVID-19 pandemic, Stause admitted she's received many DMs since the divorce. She knew some of the celebs in her inbox but would not disclose them with us! Do we wonder who these suitors are?!
---
DANCING HER WAY TO HAPPINESS
2020 has been a hard year for Chrishell who recently faced divorce and the death of her parents. Through it all, the celeb chooses to remain positive. Her most recent quest was tackling the stage of Dancing With The Stars. She may even find love on this hit series, you never know! 
The elite real estate star was effortless on the dance floor as she enjoyed posing as Cinderella for Dancing With The Star's Disney night. It seems like this princess will be waiting a while to find her next prince. This time we hope it is for keeps!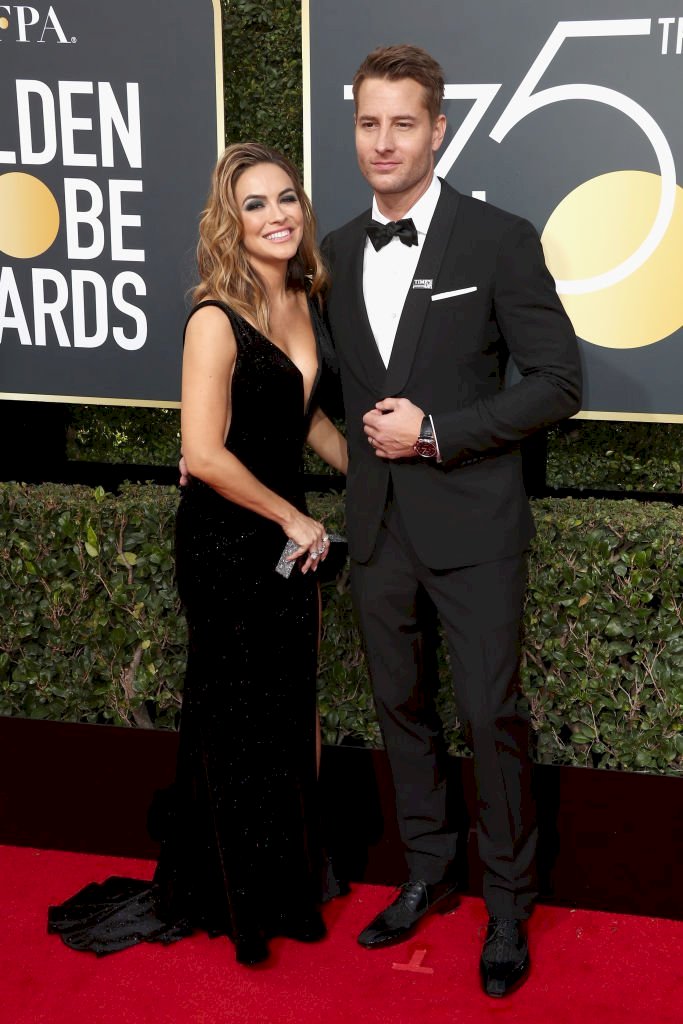 ---
PREPARING FOR THE FUTURE: A BABY ON THE WAY!
Some people may have heard wrong and think Chrishell Stause is pregnant. This is not true but she is making provisions for her future. Due to her untimely divorce at 39-years-old, the actress revealed she has "'taken the steps to freeze my eggs,' [having a family] 'is still a possibility for me.'"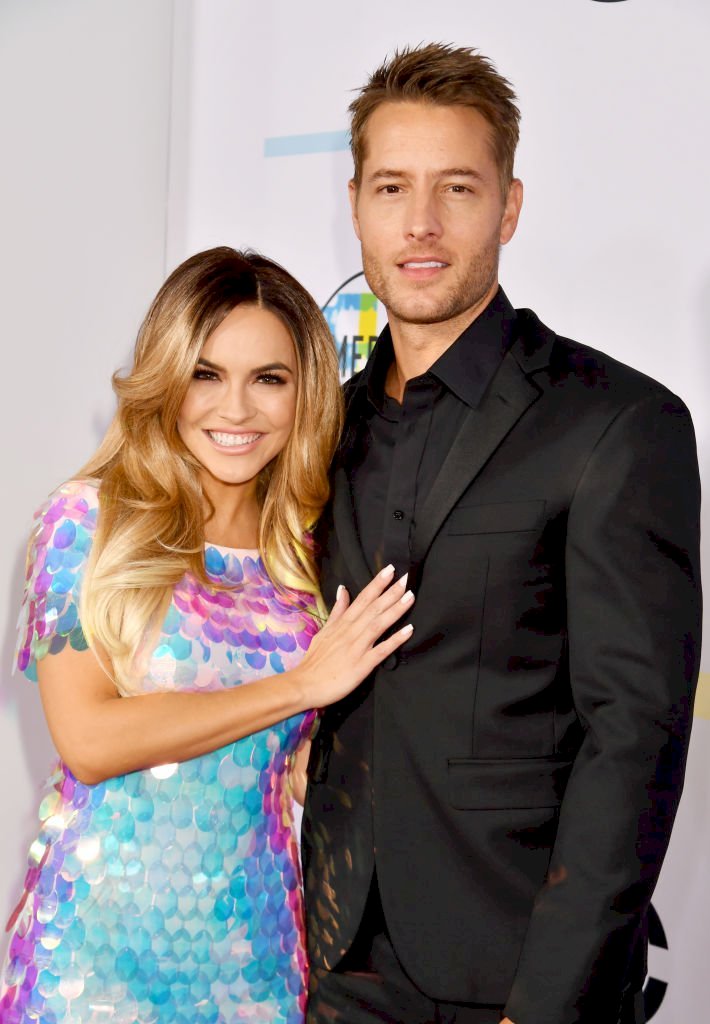 She expressed, 'I'm going to do everything I can to take that power in the situation, and hopefully, that will empower me going forward in the dating world, so there's not so much pressure. I definitely had a different idea for where I would be at this age and stage in my life. There's a family aspect that I'm missing that I hope is still a possibility for me."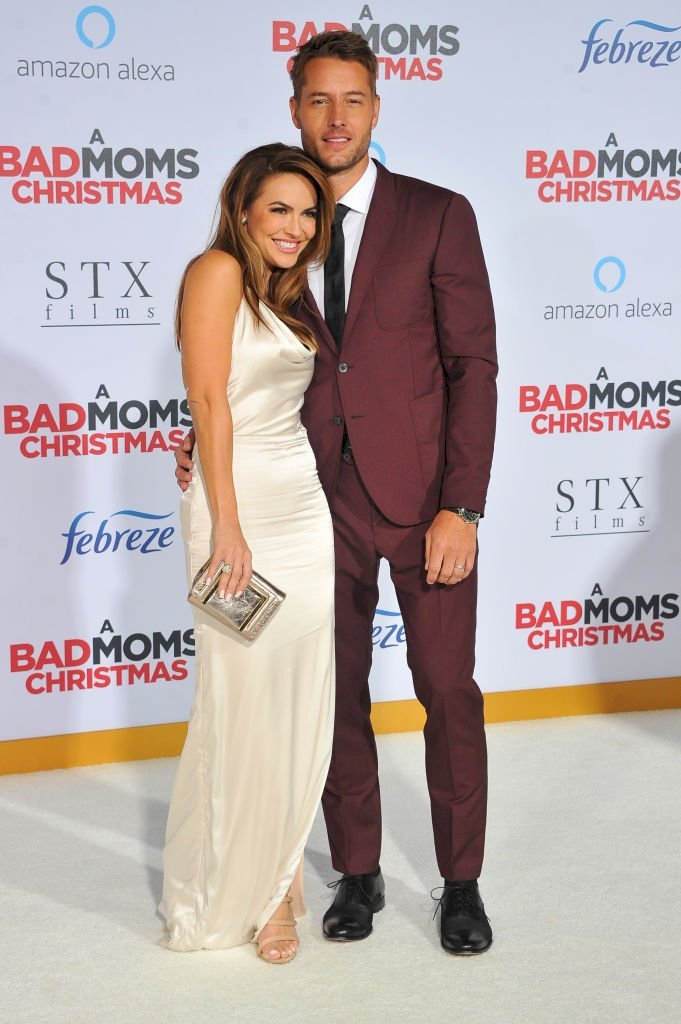 ---
DWTS AND HER BIG LIFE MOVE 
Chrishell is not letting her setbacks prevent her from making big life moves. While she was busy with her process for family creation, she was also approached by DWTS. These massive milestones in her life all tell her there is still hope, even in pain. She said, "Everything happens for a reason. I'm grateful for the twists and the turns, as painful as they've been."
Her first few days with DWTS were interesting. Why? Well, she explained, "I was in the middle of the process when DWTS approached me. So for the first weeks of rehearsal, I was giving myself daily hormone shots while learning the tango, and the procedure was done a few days before the premiere of the show."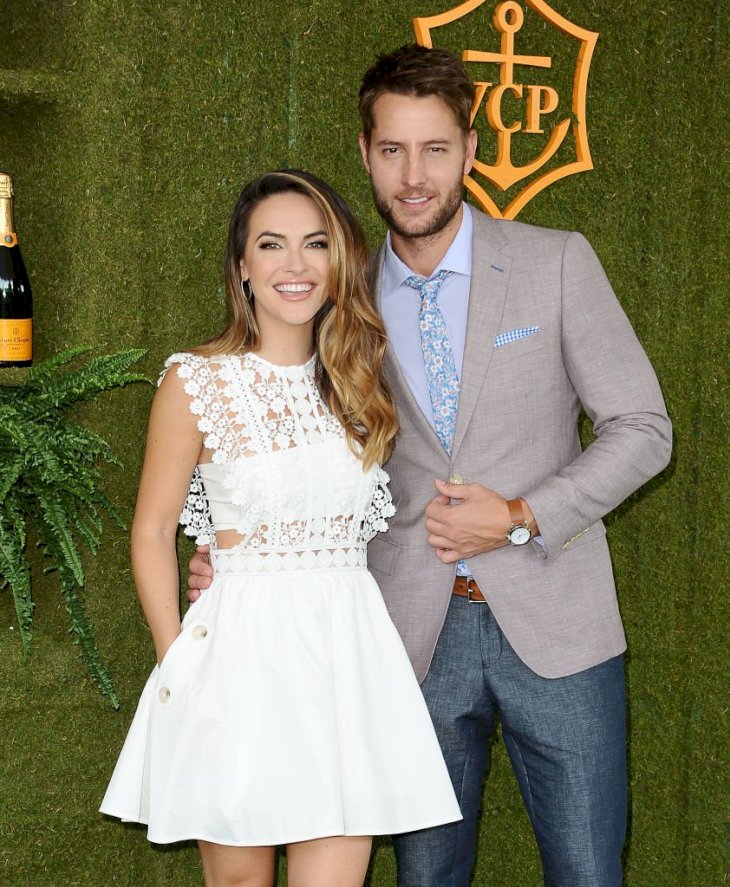 ---
WHAT ABOUT FORMER HUSBAND, JUSTIN? 
We can't help but wonder how Justin has been doing through all of this. He is obviously less heartbroken because he wanted the divorce. His ex-wife Lindsay Korman came to his support recently as well stating, "I appreciated my ex-husband Justin for not only being an exemplification of a solid man but for being my dear friend and devoted father to our daughter."
While Justin has kept a very low profile and remained quiet on the topic of his divorce and whether or not he is still single, fans think he is moving on quickly. Is it true and can this be the real reason behind the shocking and surprising divorce? Let us find out.
---
NEW GIRLFRIEND ALERT?
Did Justin Hartley go Instagram official with his new girlfriend and former co-star Sofia Pernas? That has been the question on everyone's mind lately. Sofia recently posted a picture to her Instagram stories that got everyone talking. This was because Justin followed the image wearing a similar Chicago Bears cap in the background.
Could this mean that they have been hanging out more lately and would it mean they are dating? Only time will tell and fans cannot wait for more information about these developments. Poor Chrishell has explained seeing Justin move on as "painful" and we can totally see why. Sofia certainly is an equally stunning woman! 
---
THE KISS FROM MAY 
Rumors about Justin's new girlfriend first started swirling in May 2020 as they were spotted. In fact, they were spotted embracing romantically after his dramatic split from Selling Sunset's Chrishell. The romance between Justin and Sofia Pernas goes way back though, all the way back to there days on The Young and The Restless from June 2015 until May 2016.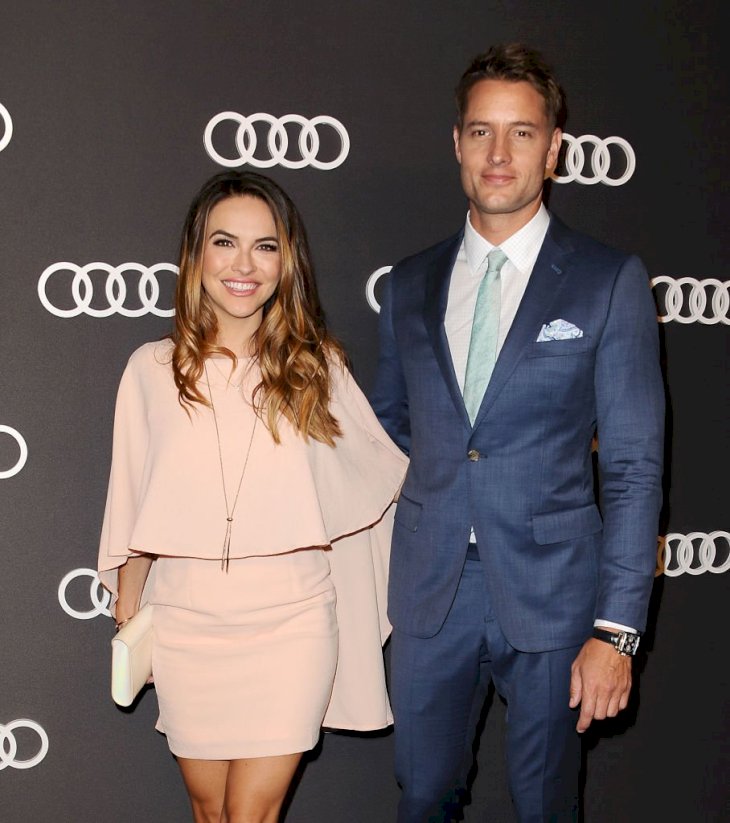 While nothing has been confirmed, it is likey Justin has moved on and this might be why he was so keen on the divorce. We will have to wait and see as time goes by. We hope that Chrishell finds her own happiness soon as well, she certainly deserves some good tidings in her life.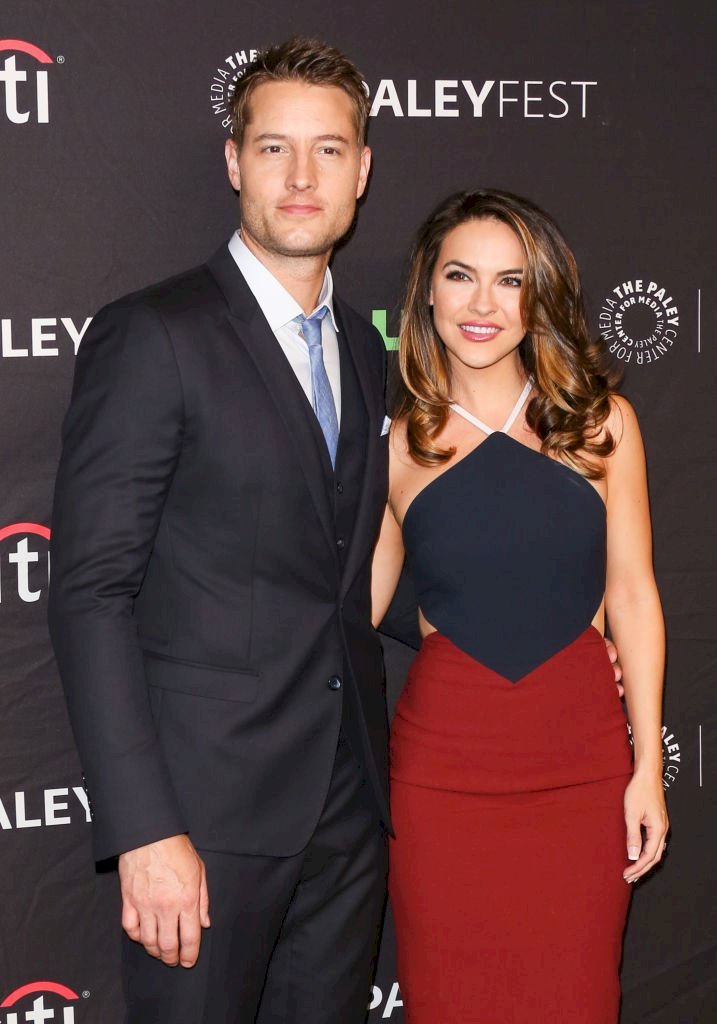 This pair of stars has been through a lot in recent years and we are sure the drama will continue. Did you follow their love story and eventual divorce on Selling Sunset? Leave us a comment and be sure to click the share button if you liked this article!
ⓘ We at ENG.AMOMAMA.COM do our best to give you the most updated news regarding the COVID-19 pandemic, but the situation is constantly changing. We encourage readers to refer to the online updates from CDС, WHO, or Local Health Departments to stay updated. Take care!