Need To Know Bathroom Hacks
There are a lot of people out there who take pleasure in keeping their bathrooms clean, and there are also a lot of people out there who enjoy taking nice and long baths. How would you feel if we told you that you can make your bathroom experience more elevated? Find out how to enjoy your time in the bathroom by doing some of these amazing bathroom hacks!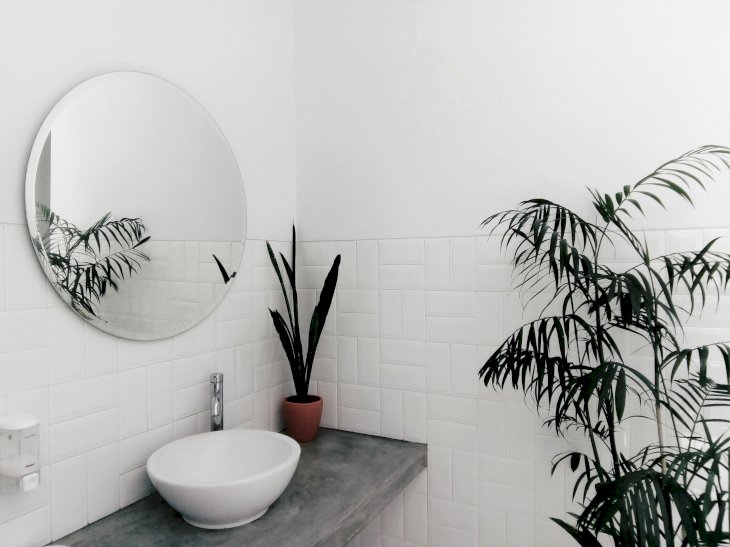 ---
COAT HOOKS AS TOWEL RODS
There are a bunch of items around our houses that have one or two purposes. One example is coat hooks; you can use them to hang coats (obviously) and as a towel rod replacement! These are totally inexpensive, and almost everybody has coat hooks in their houses.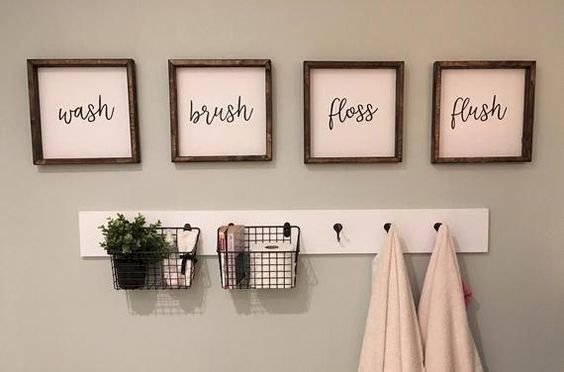 ---
BRING IN WRINKLED CLOTHES WHEN SHOWERING
Now, bringing in wrinkled clothes when you are showering can seem like a very unlikely thing to do. However, when you think about the physics of it all, you will realize that the steam coming from the shower can be an ironing tool to de-wrinkle your clothes. It is a pretty amazing trick, and it can reduce your electrical consumption!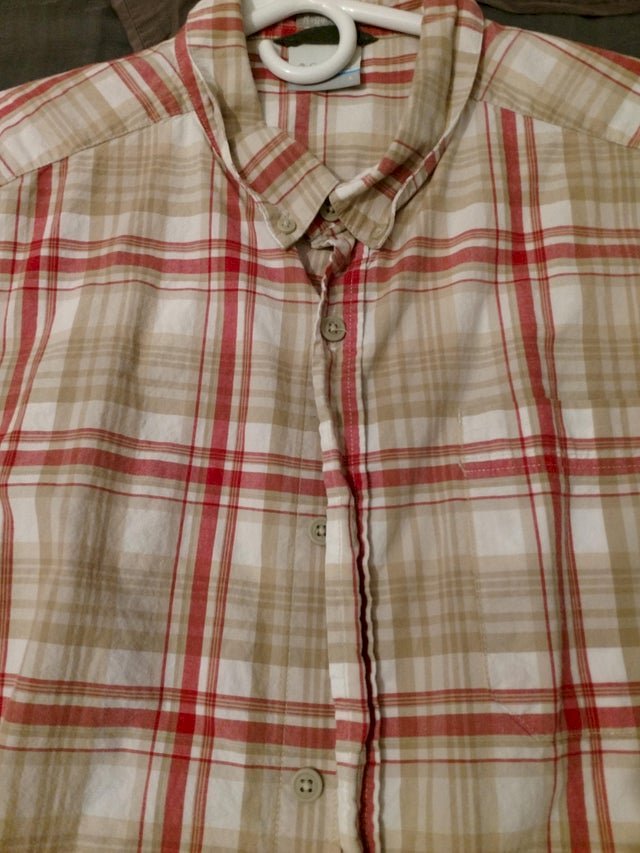 ---
MAGNETS AND BOBBY PINS
One item that everybody seems to have and lose are bobby pins! These simple hairpins are a necessity and we sometimes buy them in bulk and we just tend to leave them everywhere, and we all end up losing most of them. One way to keep your bobby pins is by putting them on a magnetic strip.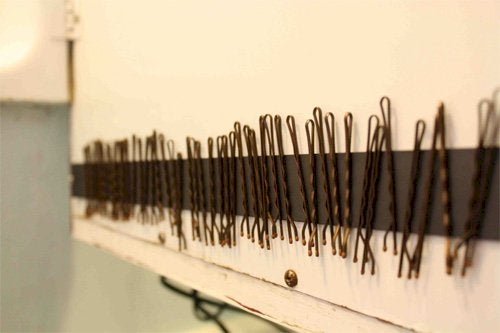 ---
STORE SHAVING CREAM UPSIDE DOWN TO AVOID RUST
There is nothing worse than rusty old shaving cream. We use shaving cream on our bodies, and the thought of it being rust filled is just horrendous. So instead of storing it the right side up, why not store it upside down to avoid it being touched by water.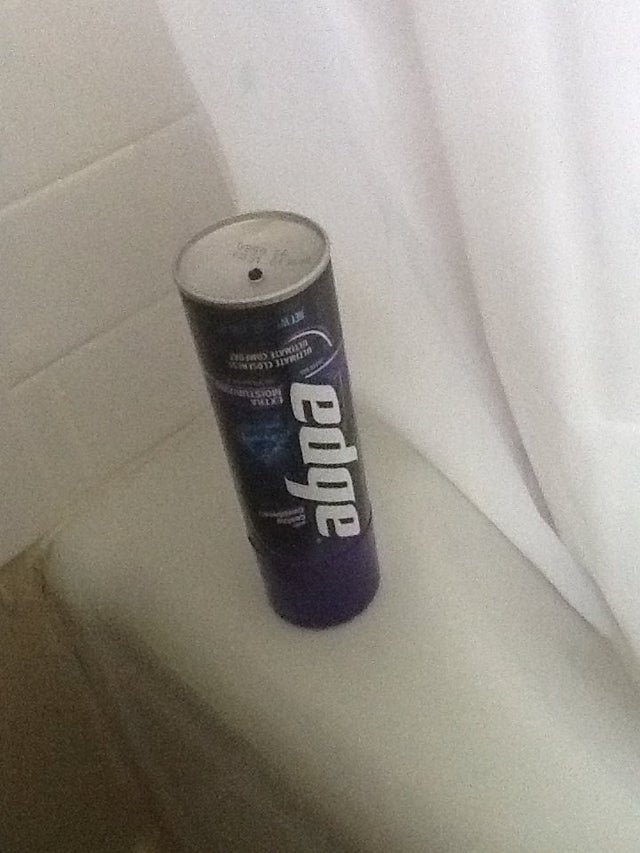 ---
KINDLE IN A ZIPLOC
When you are just nestled in your bathtub and you would want to read a book, it can sometimes feel impossible since books can get ruined when wet or Kindles can get ruined too when wet. So, why not put your Kindles on a Ziploc bag so you can calmly enjoy reading whilst taking a nice warm bath? Just make sure to zip it real tight!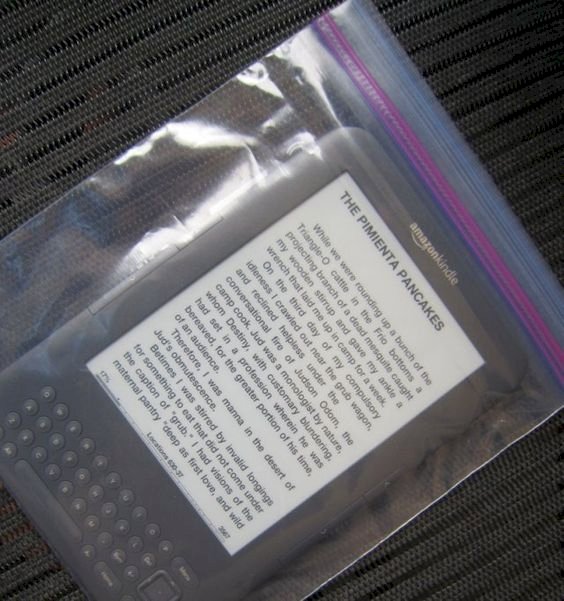 ---
ROLL YOUR TOWELS
One way to prevent having a cluttered mess in your bathrooms is by rolling your towels instead of folding them. This is one way to utilize your space and this is also a great way to store your towels if you feel like just displaying them for everyone else to see. Plus, rolling is so much easier than folding, right?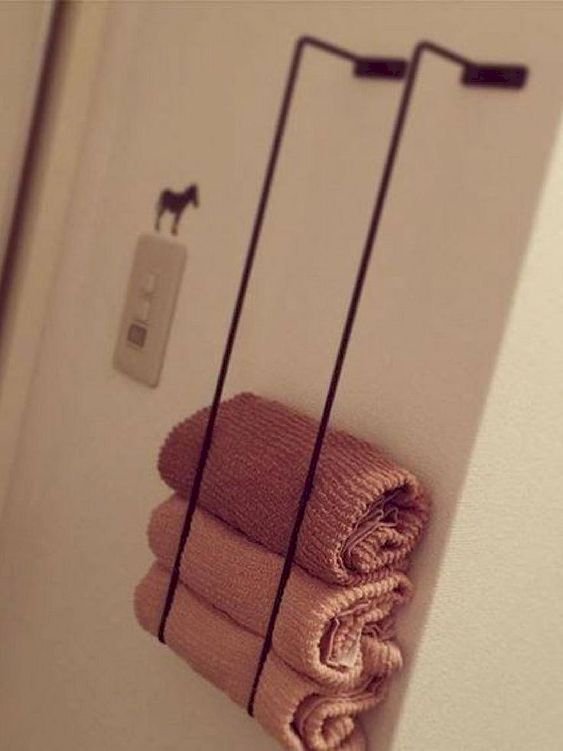 ---
HANG YOUR TOWELS BY THE DOOR
Speaking of towels, why not install two or three rods on the back of your doors for your towels to hang? If you feel like there is not enough space for your towels to hang in your bathrooms, then installing a bunch of rods on the back of your doors is a great way to utilize your space. Plus, this is a very easy thing to do without even spending that much money!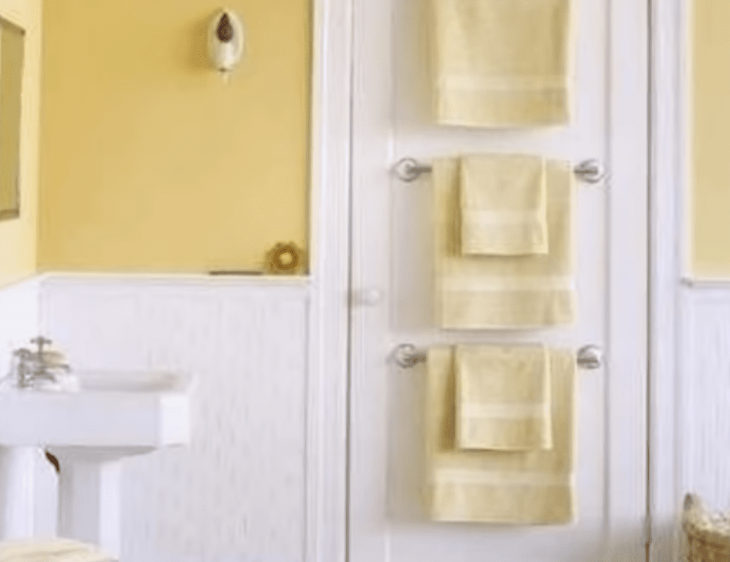 ---
MAKE HOMEMADE AIR FRESHENER
We get it, you want to make your bathroom smell like an Italian countryside, great. However, some people can be quite allergic to store-bought air fresheners, and these are not even hypoallergenic nor organic. So one way to make sure that your air freshener is top-notch is by making one using baking soda and a few drops of essential oil of your choice.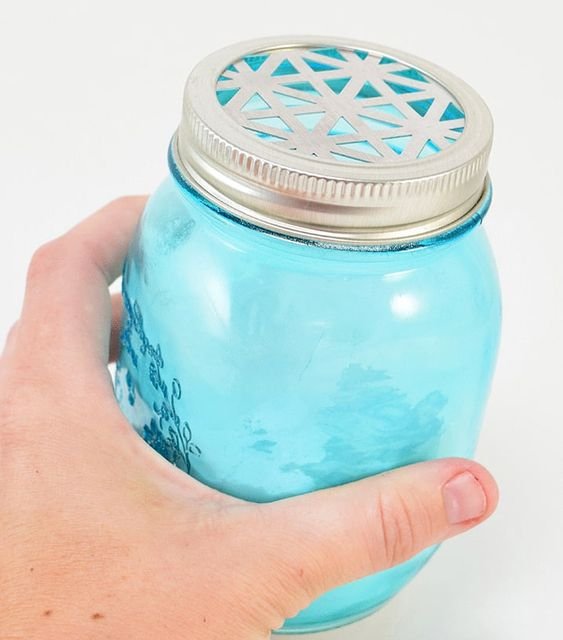 ---
MAKE HOMEMADE BATH BOMBS
If you are the type of person who enjoys taking long showers, then bath bombs are right up your alley. However, some bath bombs can be a tad bit expensive and some bath bombs are made with unnecessary ingredients like glitters, and we do not want those anywhere near our bodies. So why not make your own bath bombs using baking soda, citric and essential oils?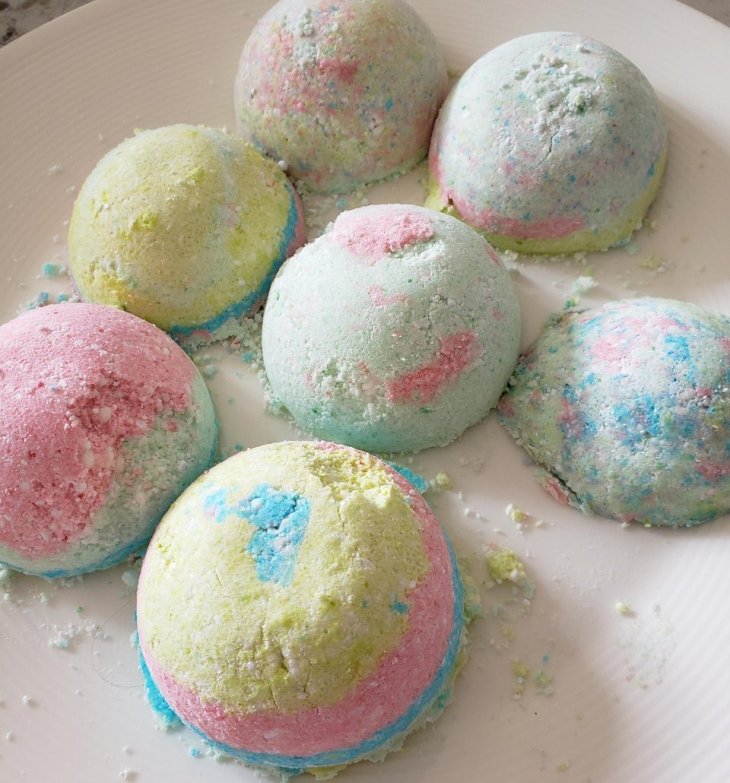 ---
MAKE HOMEMADE BATH SALTS
Another great bath remedy that can be made at home at bath salts. Not only do bath salts smell wonderful, but they actually have the capability to calm you down, they can help you treat bad health like the flu, and they can relieve both pain and emotional stresses in your body. It is one of those bath remedies that can easily be homemade and personalized!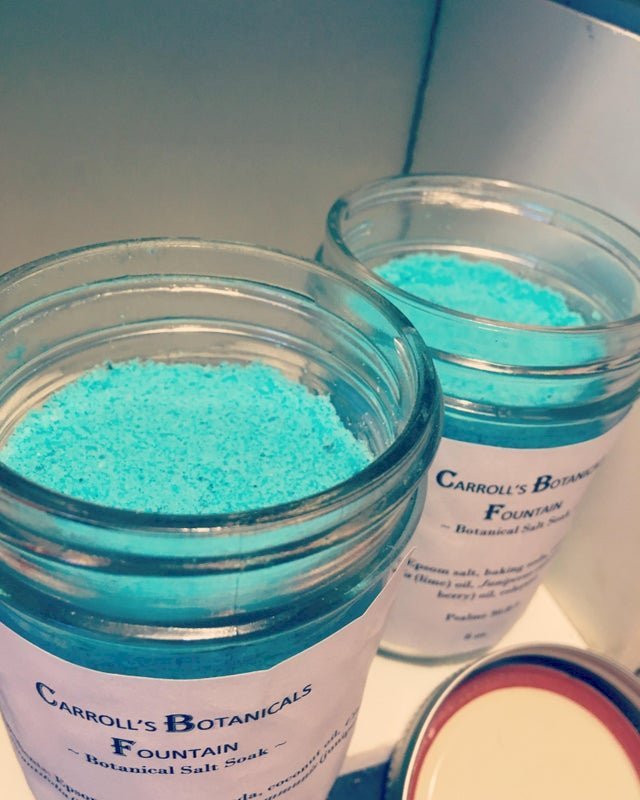 ---
CUT YOUR NAILS AFTER SHOWERING
Sometimes, cutting your nails can be quite tricky and it can sometimes be really painful. If you loathe the thought of cutting your nails, then why not try cutting your nails after you have showered? Not only will it make your nail cutting job easier, but the nails are actually a lot softer after a shower, so it is the perfect time to do so!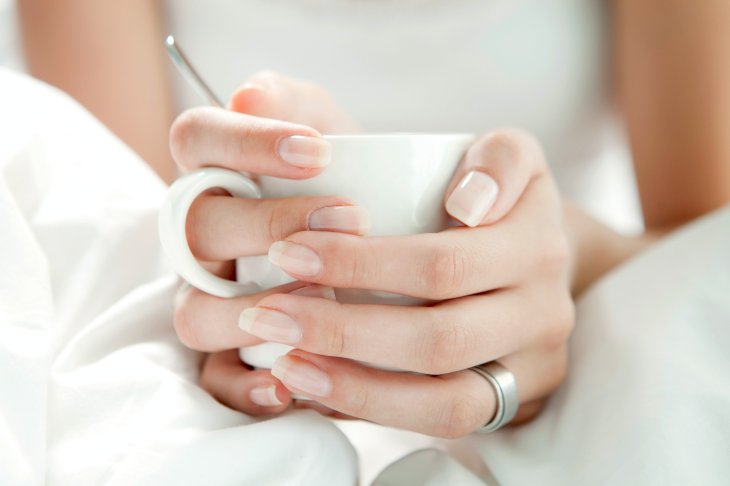 ---
SPICE RACKS AS TOILETRY RACKS
If you feel like there is not enough storage in your bathroom to store your toiletries, well you might want to look in your kitchen for some old and unused spice racks! You can re-invent these spice racks and then repurpose them in your bathroom to hold your never-ending supply of toiletries! It is not only eco-friendly, but this can also help you declutter your bathrooms.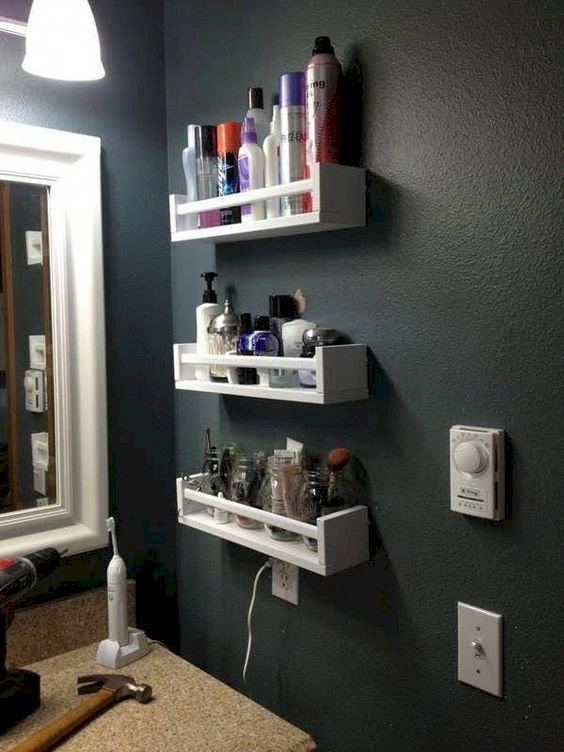 ---
MAGAZINE HOLDER AS HAIR BLOWER HOLDER
Another household item that can completely be repurposed is a magazine holder. We are quite sure that almost every household owns a magazine holder, and if you feel like there is no use for it anymore, you might want to move it to your bathroom and use it as a hair blower holder. This is another household item that is useful, versatile, and is ubiquitous.
---
BATHTUB TRAY
If you are one of those people who just love soaking in the tub after a long day of class/work, then you might want to make a homemade bathtub tray. If you have a spare piece of wood lying around your house, you might want to do this little DIY project. When done right, you can use your bathtub tray to store candles, books, tea, or wine!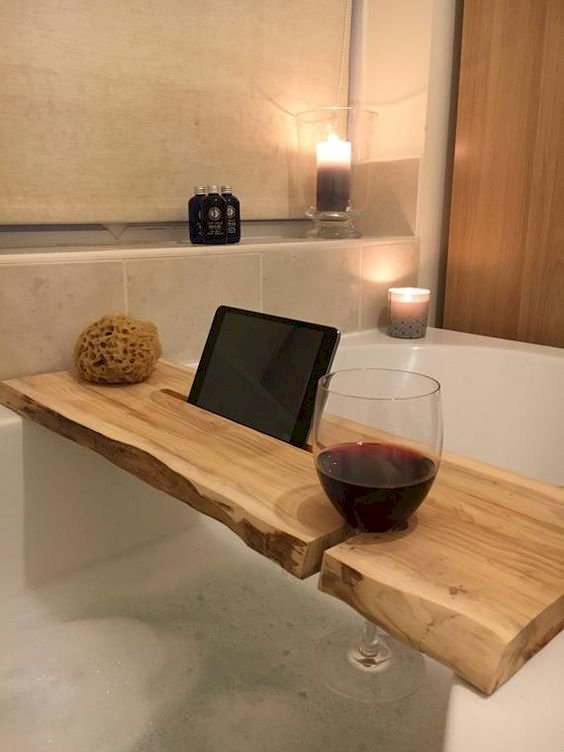 ---
JAR ORGANIZER
If you have way too many jars lying around your kitchen, you might want to move them into your bathroom to be used as organizers for cotton, q tips, hair bands, bobby pins, and whatnot. What you consider to be "trash" in one part of your house can be a "treasure" in another, and jars are a perfect example of it! So go look for spare jars and make the most out of them!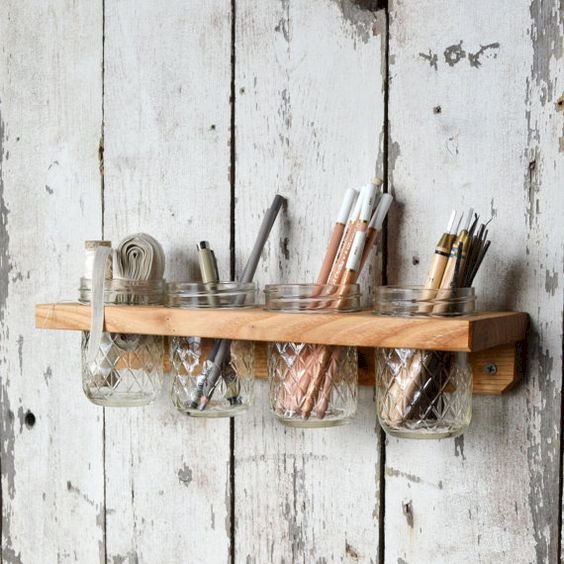 ---
CLEAN YOUR TOILETS WITH COKE
We have all heard about this bathroom hack before. Since Coke has a lot of ingredients that can actually be used as a disinfectant, you can clean your bathrooms using it! No idea why we still drink this when it clearly can just be used for home cleaning...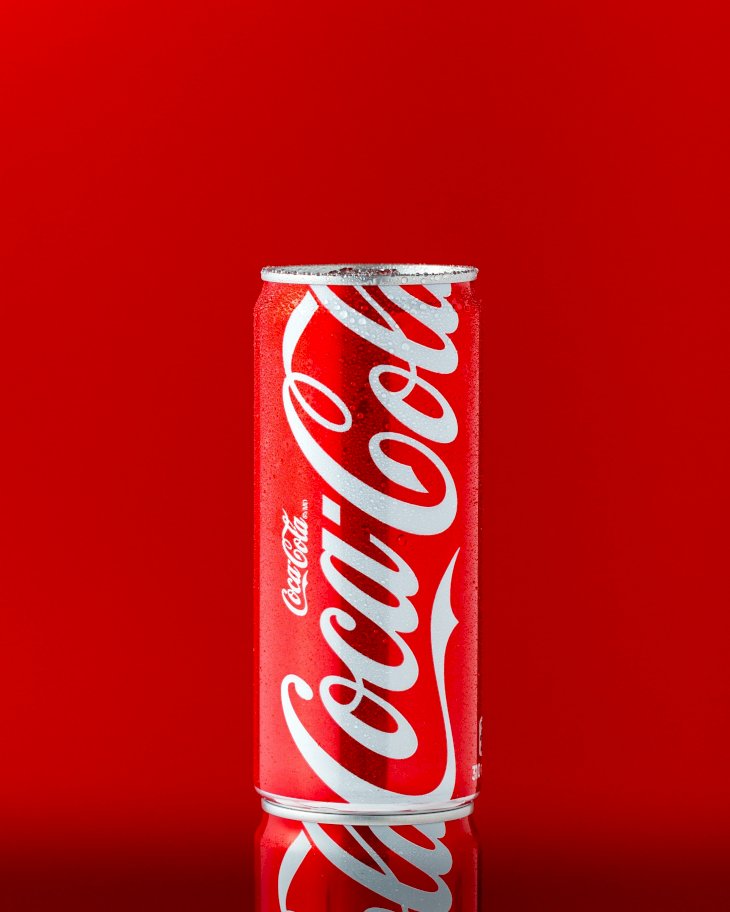 ---
CLEAN YOUR RAZORS USING DENIM
If you feel like your razors can use a bit more shelf life but have no idea how to properly clean them, then why not try running your razor on an old pair of denim? In doing so, you can clean your razors for cheap and it can actually realign its blade to give you an even smoother shave without having to buy a new one. If you have an old pair of razors, you might want to try this out!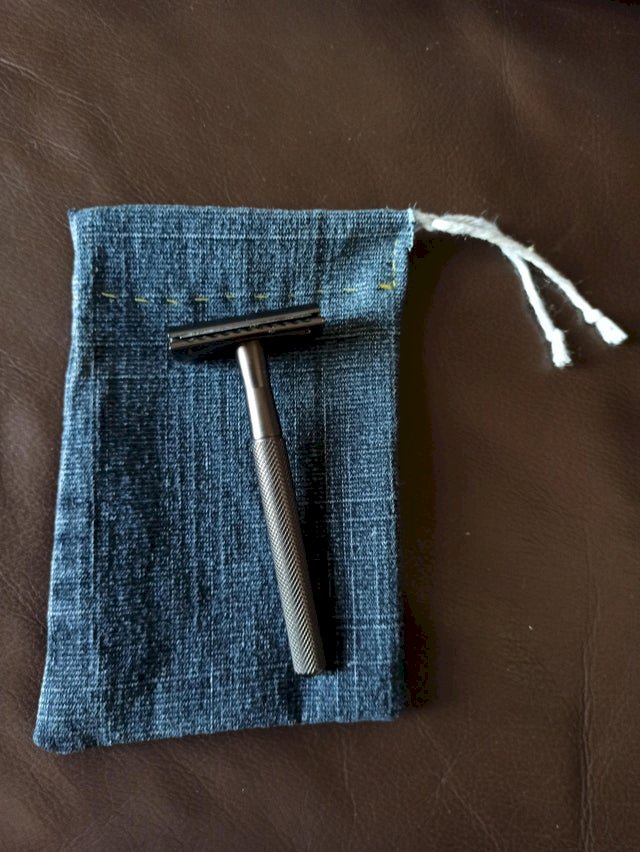 ---
A SHELF ON TOP OF YOUR TOILET PAPER DISPENSER
Not many people notice this, but you can actually put a little wood that would act as a shelf on top of your toilet paper dispensers. This is a great way to maximize the space in your bathrooms without actually making it look overly cluttered! You can put a sanitizer, an air freshener, or any little toiletry on it that would make your bathroom experience a whole lot easier!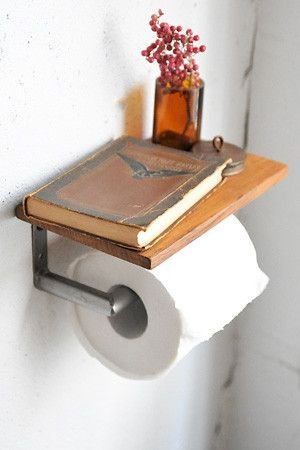 ---
LAUNDRY BASKET IN A DRAWER
If you feel like having your laundry basket out in the open is a bad thing, then why not put them inside a drawer? This is a great way to declutter your space and to make it feel a lot more clean and tidy. You only need an empty drawer and a laundry basket that will fit in that drawer, and that is pretty much it!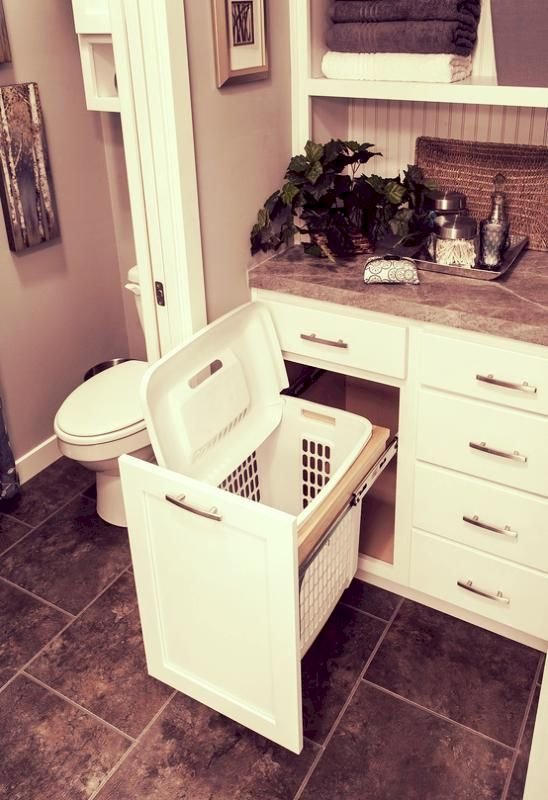 ---
FRAME YOUR MIRRORS
Framing your mirrors might seem odd at first but this is actually a very normal thing to do, especially in Scandinavia. Once you frame your mirrors, you will have an extra pair of shelves where you can put a lot of your toiletries and what-not. If you feel like your mirror is in need of a revamp, then why not try this good old trick?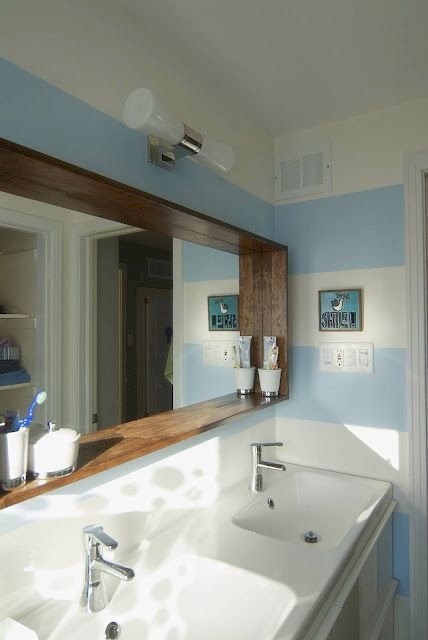 ---
ADD PLANTS INTO YOUR BATHROOM
If you are someone who enjoys the tranquility of plants, then you might want to bring some into your bathrooms. Not only plant some of the best stress relievers out there, but they also tend to be great decors. Make sure to buy a plant that is appropriate with your climate and a plant that can fit in your bathroom without it looking more like a jungle instead of a bathroom!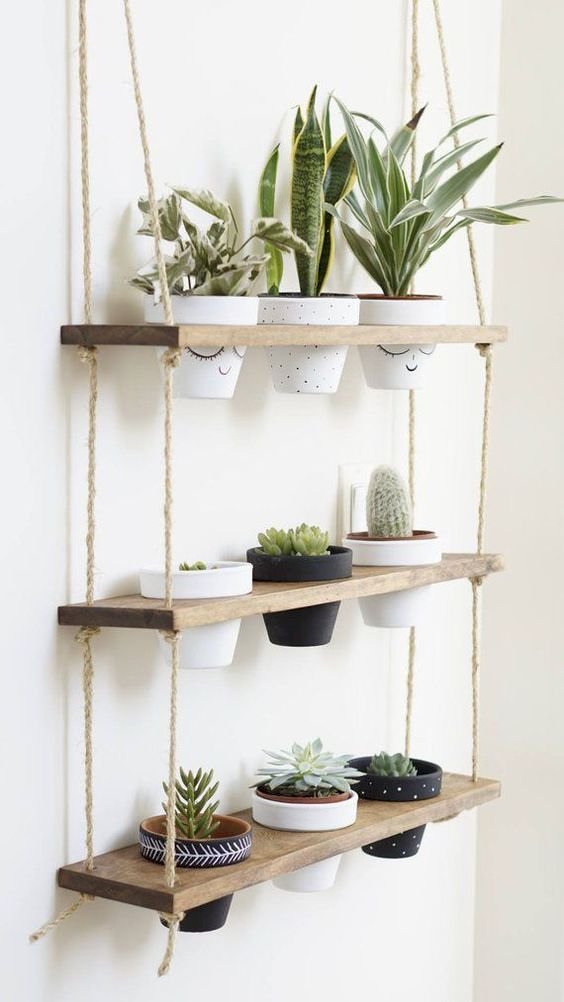 ---
PUT YOUR SOAP ON A SPONGE
If your soap bar tends to get all runny and wet whenever you are putting them on your soap dispenser, you might want to nestle on top of a sponge. Not only is a sponge great when it comes to handling excess moisture, but you can also use it as a loofah replacement. It is safe to say that everybody has a sponge in their household, and this is a really common trick to do!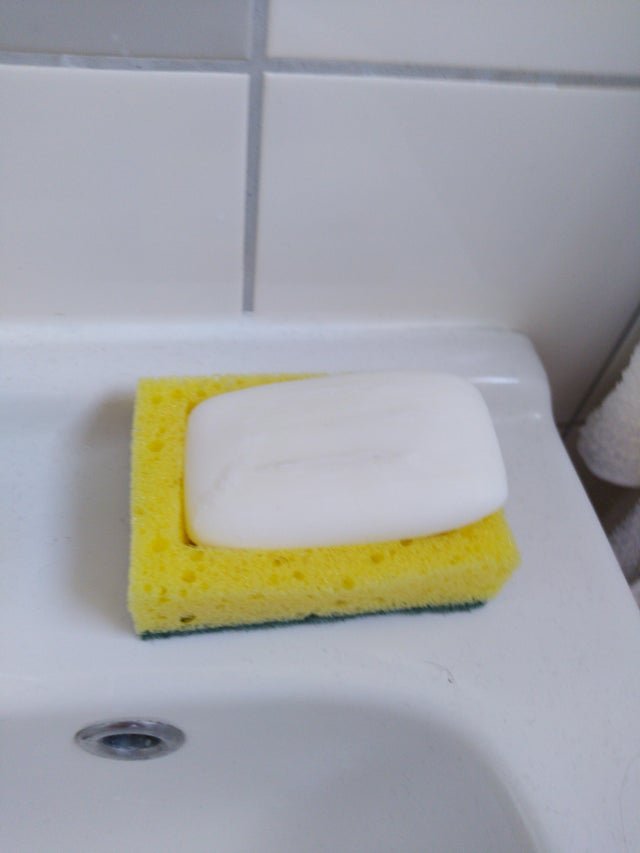 ---
PREVENT YOUR TOWELS FROM SMELLING
If you are one of those people who like to store their towels for no apparent reason, they might get a knack for this hack. Before folding or rolling and storing your towels, you might want to spray them with a mixture of water and essential oil of your choice. Not only will your towels smell good all throughout the storing period, but your drawers and bathroom will smell really nice too!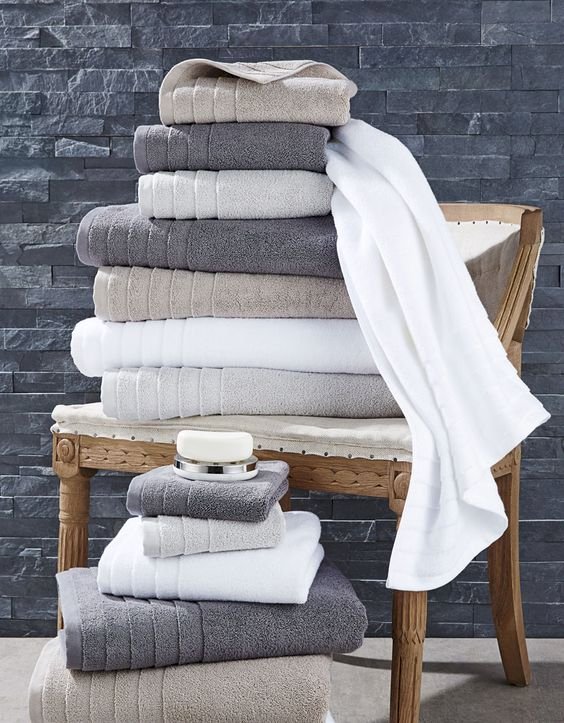 ---
INSERT SOAP BARS IN YOUR LOOFAH
If you have a loofah that you love to use and some soap that is too little to use now, you might want to insert those tiny soap into the loofah sleeve. This is a great way to use your soaps up to its very last size and to reduce your waste. Plus, everybody loves a good scrubbing!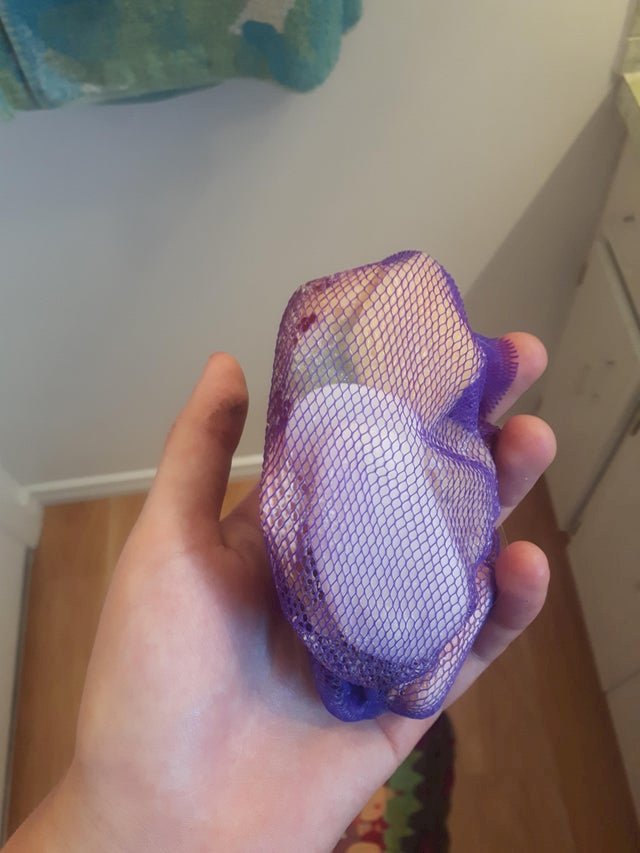 ---
USE SHAVING GEL TO PREVENT YOUR MIRROR FROM FOGGING
Another trick that people can use is to put shaving gel on your mirror. This seems kind of odd considering that shaving gel can be a tad bit sticky, but they do prevent your mirrors from fogging up. Just make sure to add the right amount of shaving gel and to spread it evenly on your mirrors.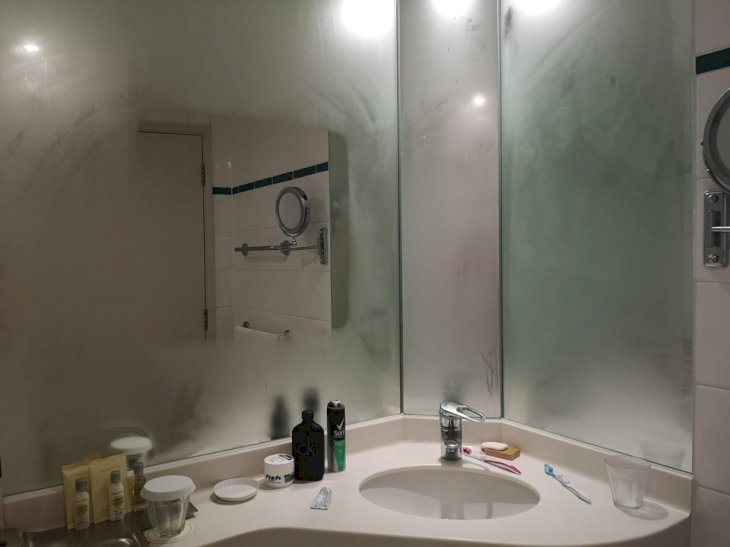 ---
BOOKSHELF ABOVE YOUR DOOR
This is yet another way to maximize your bathroom space and to add more storage in your room. Install a regular bookshelf on top of your bathroom door to make room for more things like toilet paper, magazines to read, or unopened toiletries. Just make sure to install the shelf correctly so it will not be a safety hazard!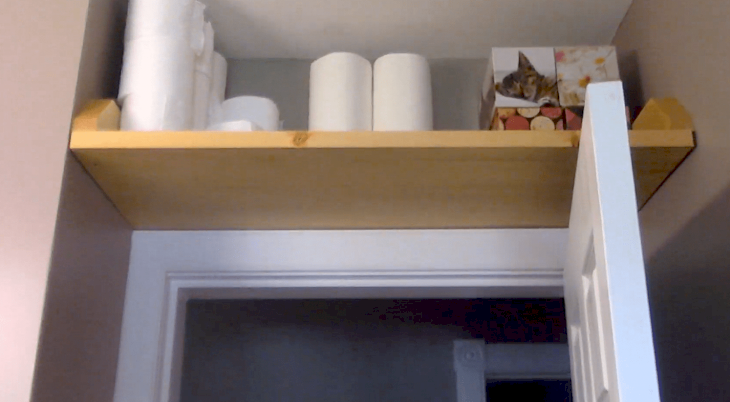 ---
STACKED PLATE HOLDER ON YOUR COUNTER
If you have little trinkets of jewelry and makeup that you have no idea where to put nor store, why not put in a stacked plate holder on your bathroom counter so you can keep track of all your smaller belongings? This is a great way to maximize your counter space without adding any more kitschy jars and what-not.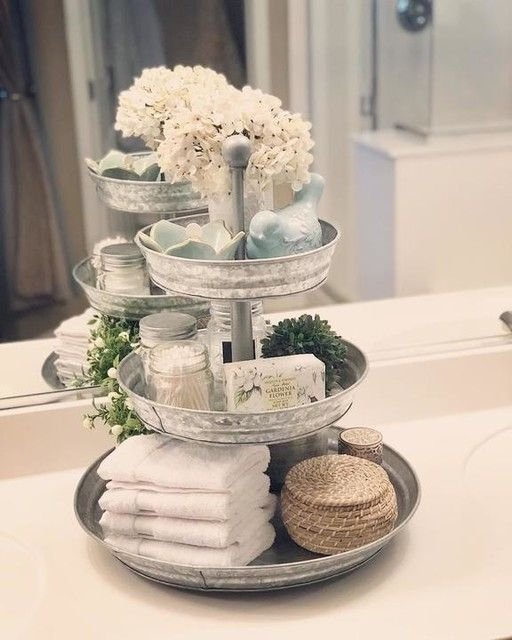 ---
VINEGAR TO AVOID RUST
When was the last time that you inspected or cleaned your showerheads? We are quite sure that once you do, you will be disgusted by the germs and mold buildup that has been creeping up with your shower water. Thankfully, you can easily clean your showerheads by soaking them in vinegar!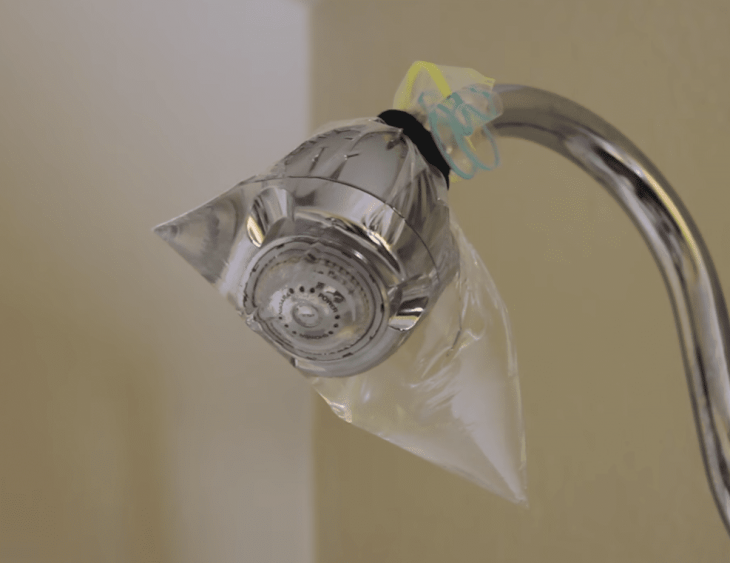 ---
PUT AN OUTLET IN A DRAWER
A lot of people need an outlet in their bathrooms because they tend to use hair curlers or blow dryers every single day, and so a great way to "hide" an outlet is by putting it in a drawer. Naturally, bathrooms might be wet, and water plus electricity is not the best possible match. So this can be a great way to prevent any accidents from happening.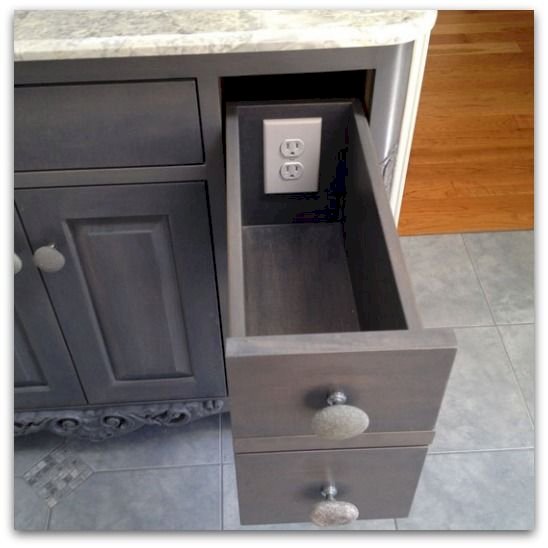 ---
WASH YOUR CLOTHES IN THE BATHROOM
If you have a bit more space in your bathroom and have no idea where to put your washer and dryer, then this can be the hack for you! More often than not, we wash our clothes somewhere near the kitchen, but it does seem a tad bit counterproductive. So might we suggest storing your washer and dryer in the bathroom and doing your laundry there!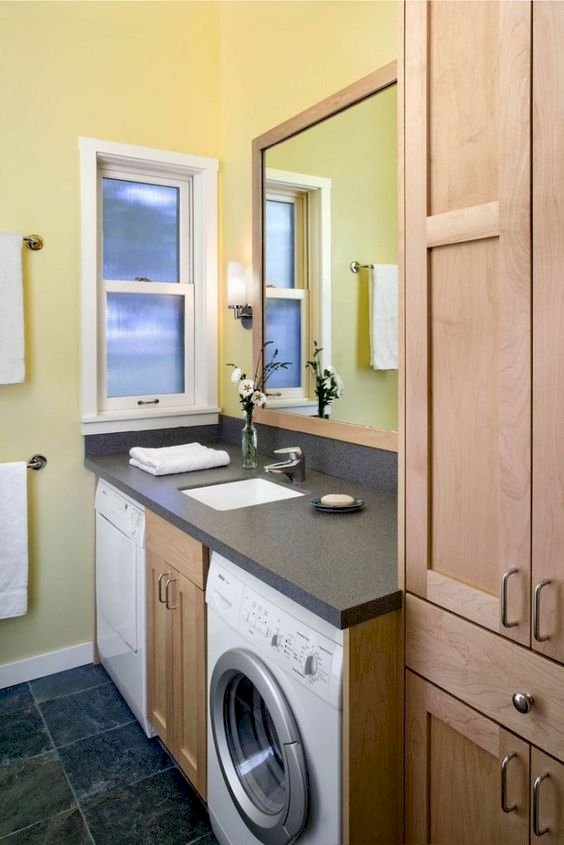 ---
PUT OLD POTS AND DECORATIVE BOXES ON WALLS
Yes, we did say "put your old pots and decorative boxes on walls." This might seem like a highly unusual way to decorate your bathroom, but it does give you a tad bit more space to store your towels and toilet paper. Plus, if you pick the right pots and if you clean them nicely, they might actually look very cute and rustic!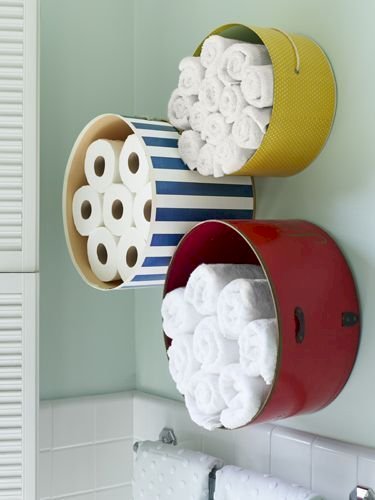 ---
HANG SOME EUCALYPTUS ON YOUR SHOWER HEAD
As we all know, eucalyptus is some of the most aromatic plants there are, and you can use them for everything! If you want your shower to be filled with calming scents, you might want to hang a bunch of eucalyptus on your shower head. Once you run your shower, the steam will rise up towards the eucalyptus and this will fill your bathroom with the most refreshing scent!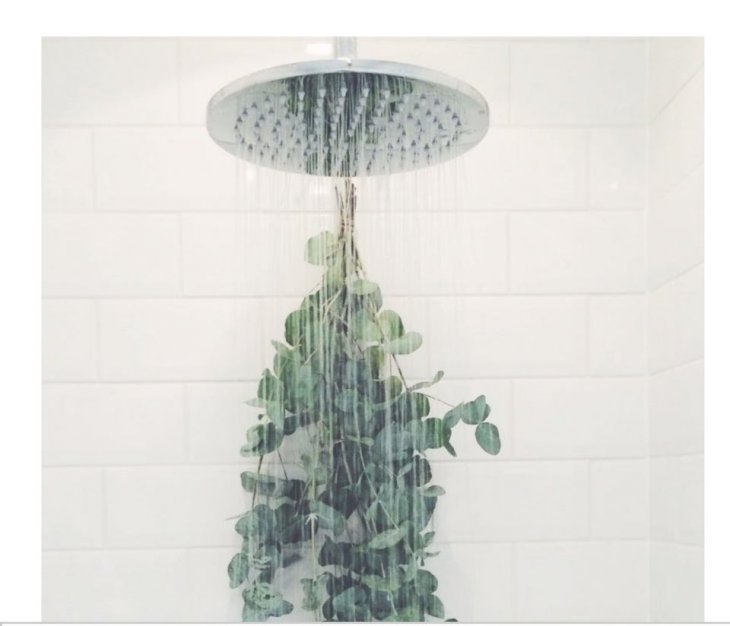 ---
EXTRA SHOWER ROD
If your bathroom is a combination of shower and bath, then chances are, you might need a tad bit of extra space to put in all your products. A great way to utilize your space is by putting another extra shower rod on your bath so you can hang your essentials like shampoos, body washes, loofahs, toothbrushes, and the likes.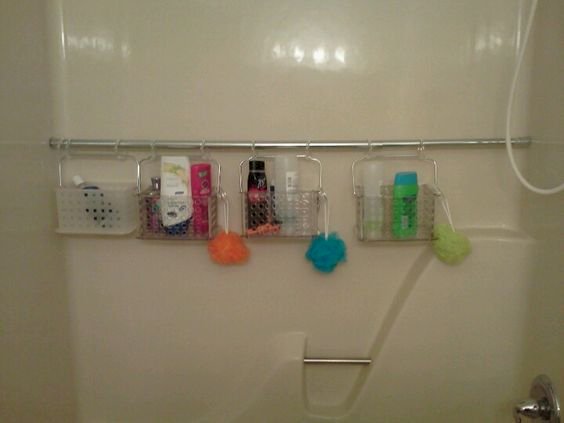 ---
DIY SHOWER CURTAIN
If you are aiming to get a certain look when it comes to your bathroom, and if you cannot find the perfect shower curtain to match it, then why not DIY? You can choose from a famous quote that you like, you can put in the names of your family members, you can choose whatever you want to put on it because the options are endless!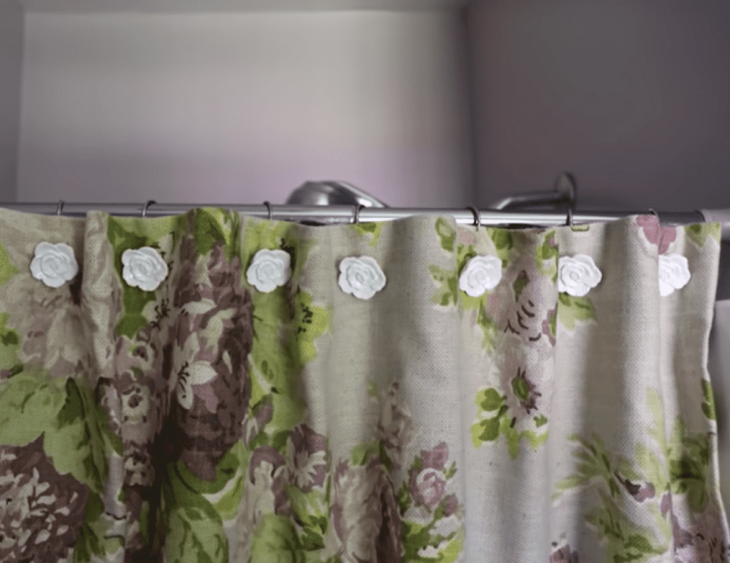 ---
PVC TOOTHBRUSH HOLDER
If you do not have enough counter space in your bathroom and have no idea where to put your toothbrushes, then why not DIY some PCV toothbrush holders? PVCs are relatively cheap and you can get them at any hardware store. All you would have to do is cut them according to your specifications, decorate them according to your liking, then hang them.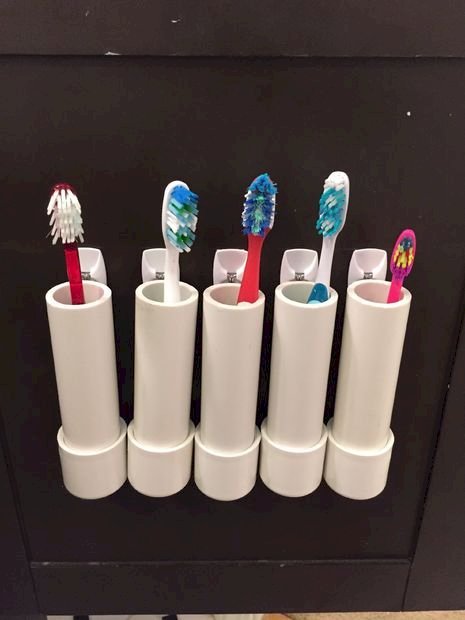 ---
SINK AS AN AMPLIFIER
Another unlikely thing to do is to use your dry sinks as an amplifier, but hey, it works! Some people love listening to music whilst taking a quick shower or a hot bath, and sometimes music gets lost in the sound of splashing waters. So a great remedy is to use your sinks as your own personal amplifiers!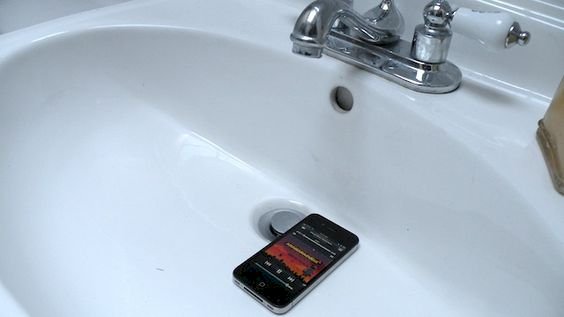 ---
TOOTHPASTE ON A PUMP
To everyone who has toddlers in their homes, one of your struggles can be a sticky toothpaste mess! A great solution to this problem is by transferring your toothpaste onto a soap pump so your children would not have to open and clothe a toothpaste tube. It is a win-win for everybody; an easier way to brush their teeth and an easier cleaning time for parents!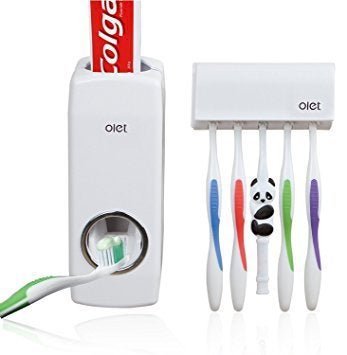 ---
MAKE YOUR OWN STONE MAT
If you have a bunch of beautiful stones around where you live, why not create your personal stone mat? Making a stone mat and then putting these in your bathroom is great because whenever you step on them, it feels like you are getting a very nice foot massage. Plus, it is a very easy DIY to do, and you might even gather the help of your family for great DIY bonding time!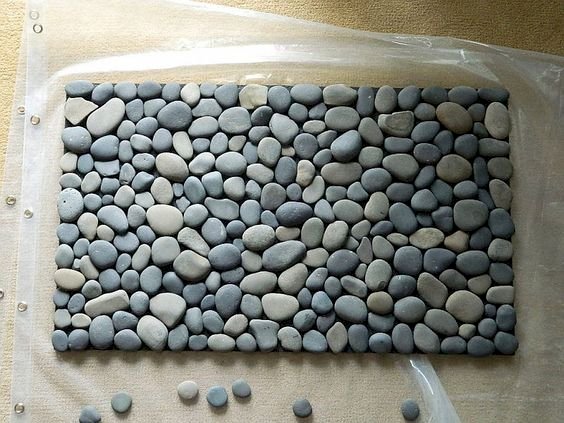 ---
LID DOWN WHILST FLUSHING
This is another bathroom hack that is quite popular: put down your toilet lid when you are about to flush your toilets. It is for the sole purpose of cleanliness. You would not want any chemical or bacteria flying around your bathroom for your family to ingest...yikes!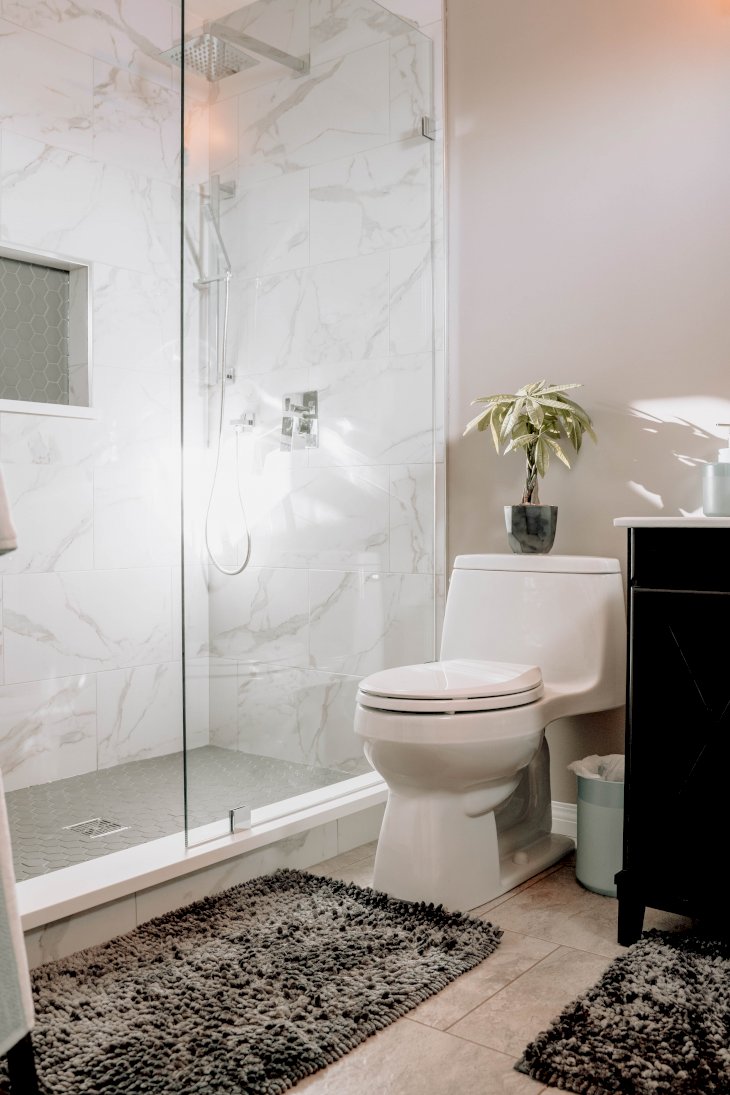 ---
STORE CLEANING SUPPLIES UNDER YOUR SINK
Wondering where you can store your cleaning supplies without it cluttering your space? Why not put them in the drawer that hides your sink? It is the perfect place to store cleaning supplies because that is one drawer that nobody dares to look, so go for it!
---
BATHROOM TIME JUST GOT A WHOLE LOT EASIER!
We get it, bathrooms are one of the most important rooms in a house and we all want it to be as nice and as enjoyable as possible. Some of the hacks on this list are pretty common, and some are a tad bit odd, but hey, the work! So we feel like they are worth trying out in your homes.
If you feel like you have energy and time to spare, why not try some of the hacks on this list? Which one of these bathrooms hacks will you be trying for yourselves? Let us know by leaving a comment below, and share this article with your family and friends!
ⓘ The information in this article is not intended or implied to be a substitute for professional medical advice, diagnosis or treatment. All content, including text, and images contained on, or available through this ENG.AMOMAMA.COM is for general information purposes only. ENG.AMOMAMA.COM does not take responsibility for any action taken as a result of reading this article. Before undertaking any course of treatment please consult with your healthcare provider.