This Man Did an Amazing Job With $100 and a Wooden Shack
Have you ever dreamed of buying a log cabin in the woods and living out your days in the peaceful surroundings of nature? You wouldn't be the only one. The incredible Dr. Richard Aiken has also harbored this dream. When the opportunity arose for him to buy a friend's shack for only $100, this psychiatrist and opera singer (yes, you read that right!) jumped at the chance. A man of many talents, Dr. Aiken is also a keen cyclist and a lover of the great outdoors. We bet you can't wait to see what he did with this run-down shack!
---
A Very Impressive Resume
Dr. Richard Aiken has a real can-do attitude, and aside from being a psychiatrist and medical director, he is also an expert in biochemical engineering and mathematics. At sixty-five, his achievements are numerous. He is an alumnus of the University of Illinois, Washington University, and Princeton, and has even published a book with Oxford University Press! We didn't think it was possible to be so accomplished, but that was before we knew about Richard Aiken...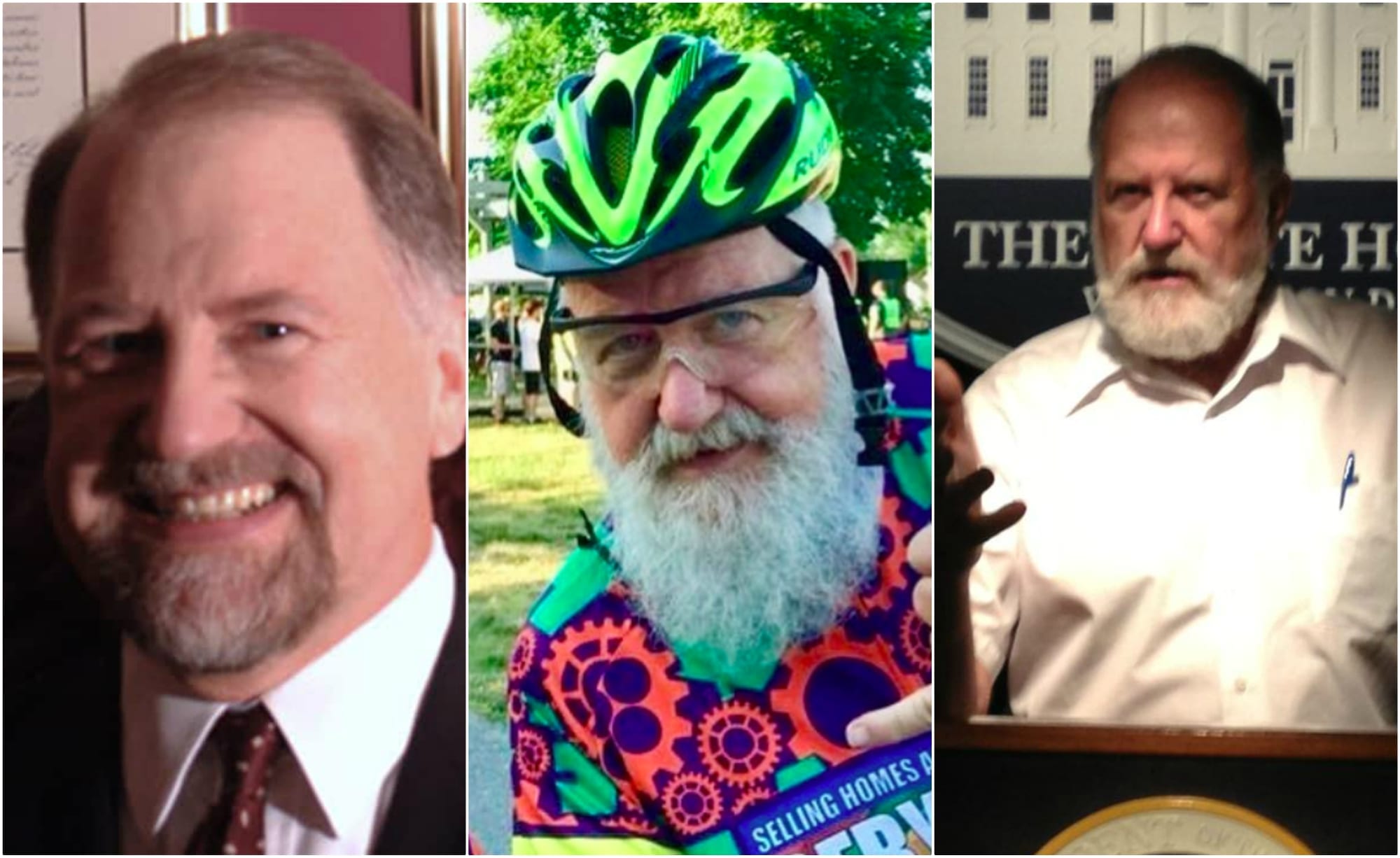 ---
As Luck Would Have It…
So many of us around the world live in cities. It's easy to get caught up in the hustle and bustle of everyday life, and sometimes you just need a place to escape from it all. It sounds like Richard had built up quite a bit of good karma with all his work educating people about nutritional psychiatry. He had been helping patients in need for a long time at the hospitals and health centers in which he worked. And that karma was about to pay off big time because a friend in Missouri was about to help. He just so happened to have a very attractive little offer for him…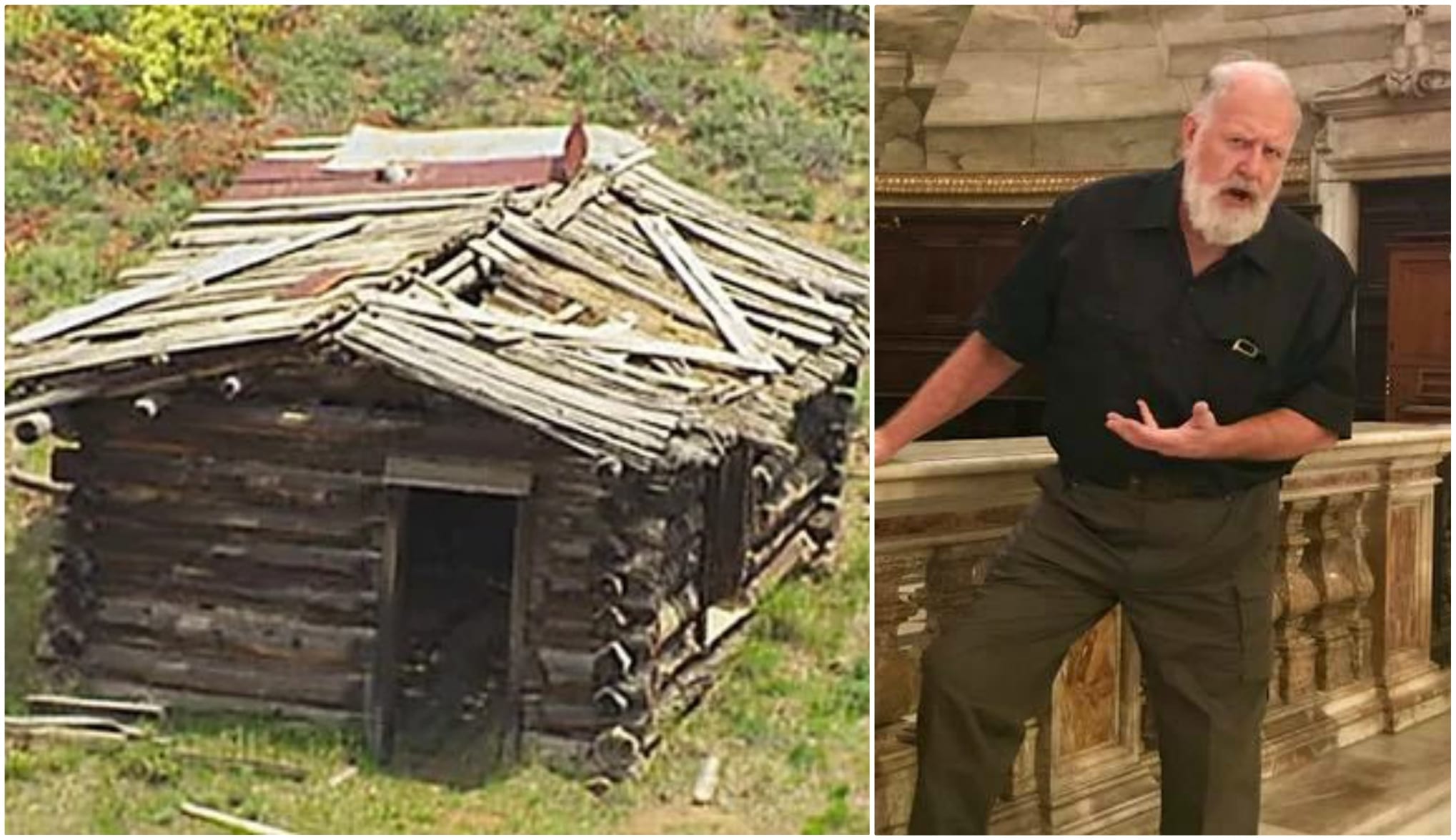 ---
Dirt and Rubble
It can really cost a lot of money to buy a second home, but if you're savvy, you can save money by buying somewhere pretty rural. That wasn't a compromise for Richard and his family, as the psychiatrist loved being close to nature away from the hubbub of city life. But when he saw the house that his friend had proposed to him, he was quite surprised. It was certainly rural, but it wasn't exactly what everyone had been expecting when they said they were going to buy another house! How was it?
---
The Project Begins
Would you buy a house like this? We're not sure if we'd be game enough, but with his positive attitude and the help of his family, Richard was sure that he could turn the old shack in the middle of nowhere into a gorgeous little retreat for everyone to enjoy. It was to become something of a pet project for him, and while others might not have been so keen, Richard was optimistic. We definitely admire his pioneering spirit! So how much do you think the house cost?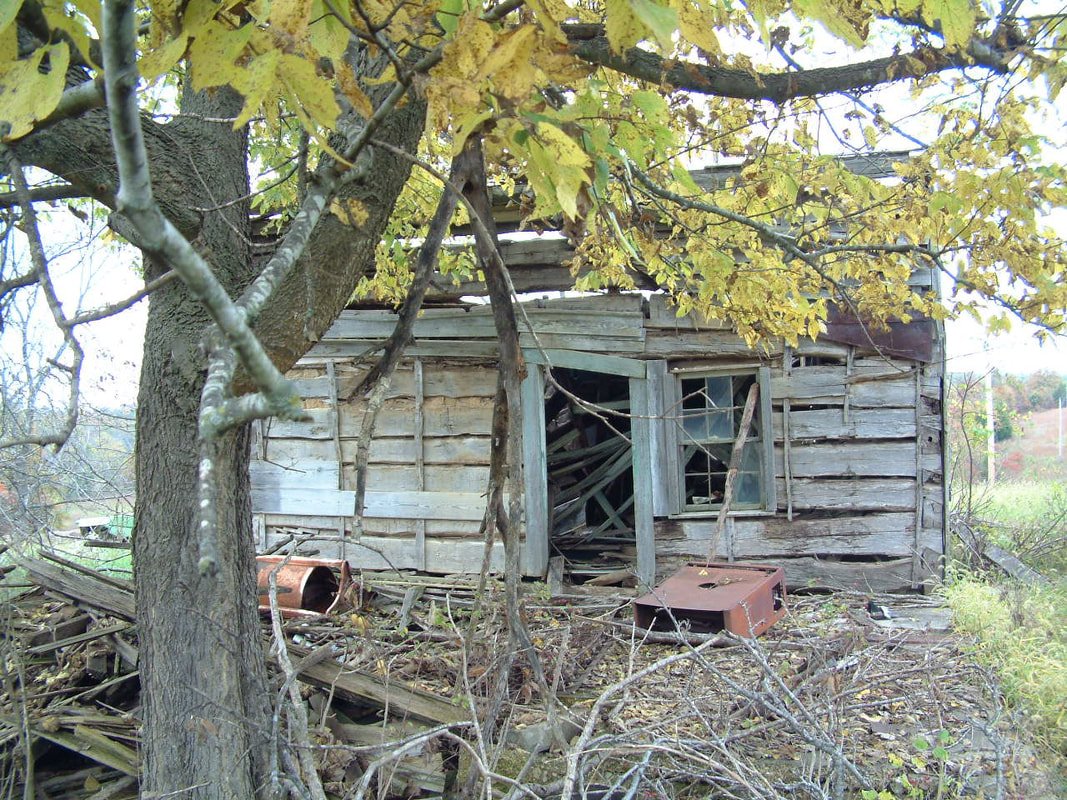 ---
The Sale of the Century
The doctor had a vision for the run-down shack. He could see huge potential in the boards that were falling apart and knew that he could combine his engineering and mathematics skills to design and build something wonderful. But what he didn't know was that his luck was about to change. The fellow in Missouri offered Richard the run-down shack for free! Now that's an offer we couldn't refuse. But the family man turned the offer down because he had a better deal in mind.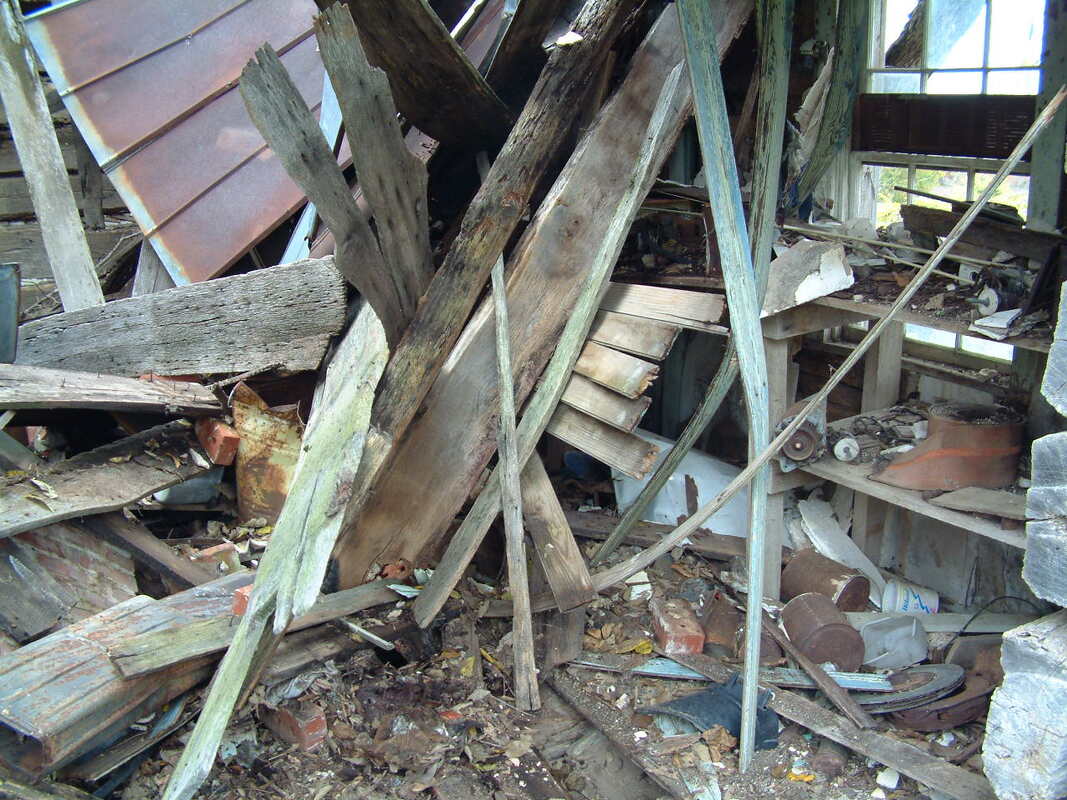 ---
Money Well Spent
Richard felt that he couldn't just take the property for free. Sure, it might have been in a totally unusable condition, but that didn't mean that it was worthless. Dr. Aiken insisted on paying $100 for the house, and the deal was done. Finally, he and his family had acquired a second property for vacations and trips away from city life in Springfield, Missouri. Of course, they couldn't stay in it right away. You've seen the photos! Their humble shack barely even had a roof, and there was much to be done before they could relax.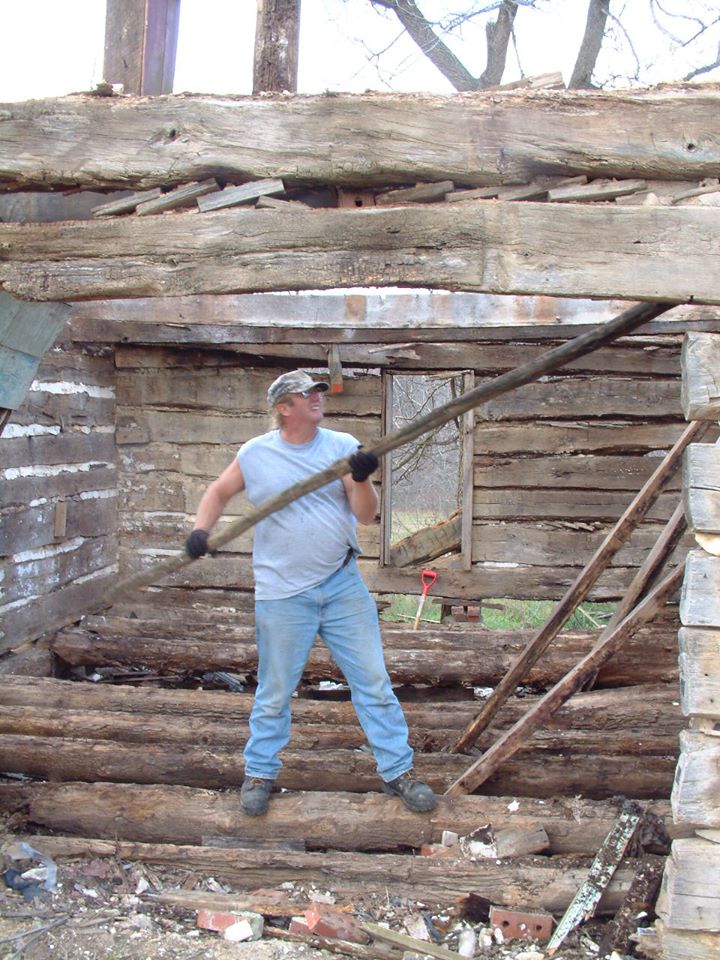 ---
The Doctor is In!
Step one was complete. He could tick that one off the list! Richard started to think about what he was going to do to make the cabin liveable. Of course, it wasn't going to be an easy task. But he was no stranger to challenge. After all, have you ever met a nutritional psychiatrist who also happens to be an opera singer, with kids to boot? Having spent so many years juggling his home and family life, Richard was excited to have a new family venture to work together on and bond over.
---
Step Two: Uh Oh
Dr. Aiken began to plan his next steps. He took a good look at the shack and found that the roof had collapsed into the middle of the structure. What's more, is that most of the wood had rotted. It would be a big undertaking, but he knew he could do it with a little help from his loved ones. Richard had a real heritage look in mind for the old cabin and wanted to keep as much as he could so that he wouldn't have to purchase too many new materials. So they began the process of separating the bad bits from the good. But another surprise was in store for the Aikens...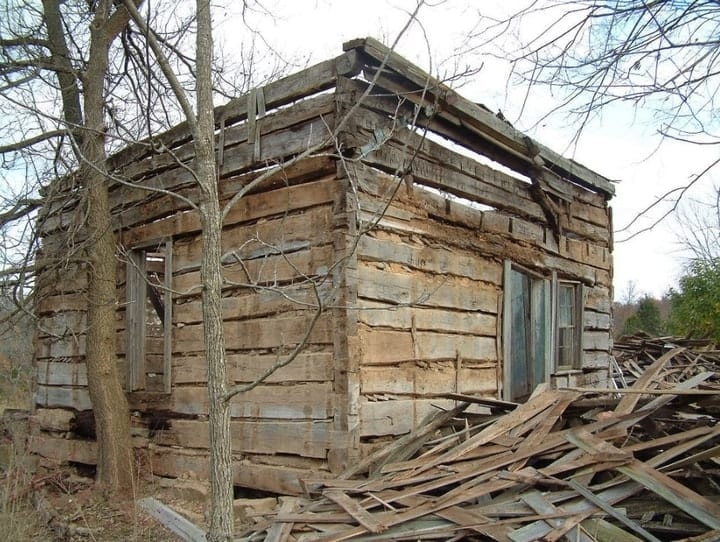 ---
A Family Affair
There was a lot to get done, but being surrounded by natural beauty, it wasn't difficult to convince his family to come out and give him a hand. While the cabin itself needed a bit of TLC to get it back into functional shape again, the environment around the shack was in pristine condition. They couldn't resist exploring some of that untouched natural beauty, and before long the family discovered a natural spring nearby the cabin! The Aikens were overjoyed. Mother Nature had been very good to them indeed!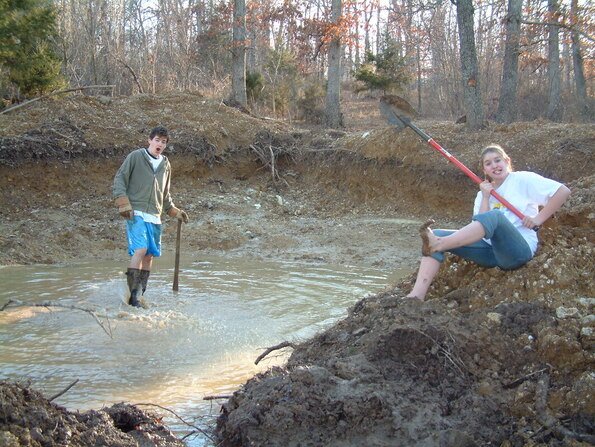 ---
Starting From Scratch
Now that the shack had been dismantled and the rotten wood removed, Richard could choose to build the new structure anywhere he wanted on the little section in the woods. They had taken advantage of the natural spring that they unearthed, and had dug it out to a beautiful little pond. Dr. Aiken thought that this would make quite a nice little view for their family cabin, and had finalized his plans. Now there was only one thing left to do: build!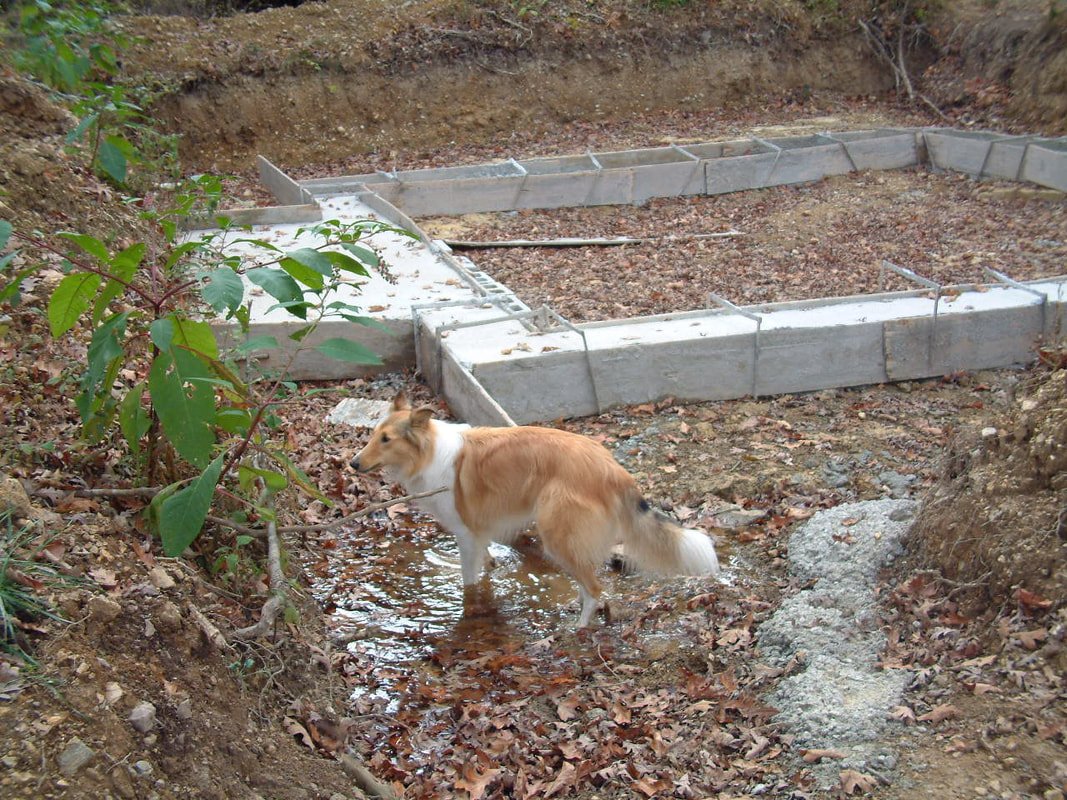 ---
From the Foundations Up
Have you ever seen a house being built? Most builders begin by laying a concrete foundation, and that's exactly what the Aikens did too. They had hit bedrock six feet under the ground, so would have to build the home so that it was slightly elevated. This didn't prove to be a problem for Richard. With his can-do attitude, nearly anything was possible. Being an eco-conscious person, the doctor had saved some of the wood from the original structure, and also gathered wood from around the property. What a renaissance man!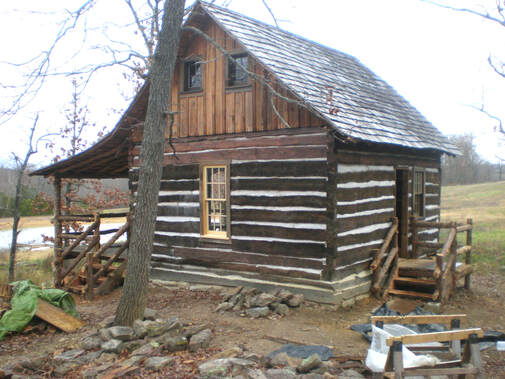 ---
Taking Shape
White oak and cedar were used to create the floor joists and shingles for the cabin, and Richard had designed the house with a porch out front. This meant that they would be able to sit outside in the warmer months and admire their little pond! Richard's vision was coming together, and the whole family was starting to get excited. They could finally see what he had been thinking all along. And in the spirit of the country heritage style, the doctor had chosen to build something else that would prove to be valuable in the winter cold. He needed to build a very important part!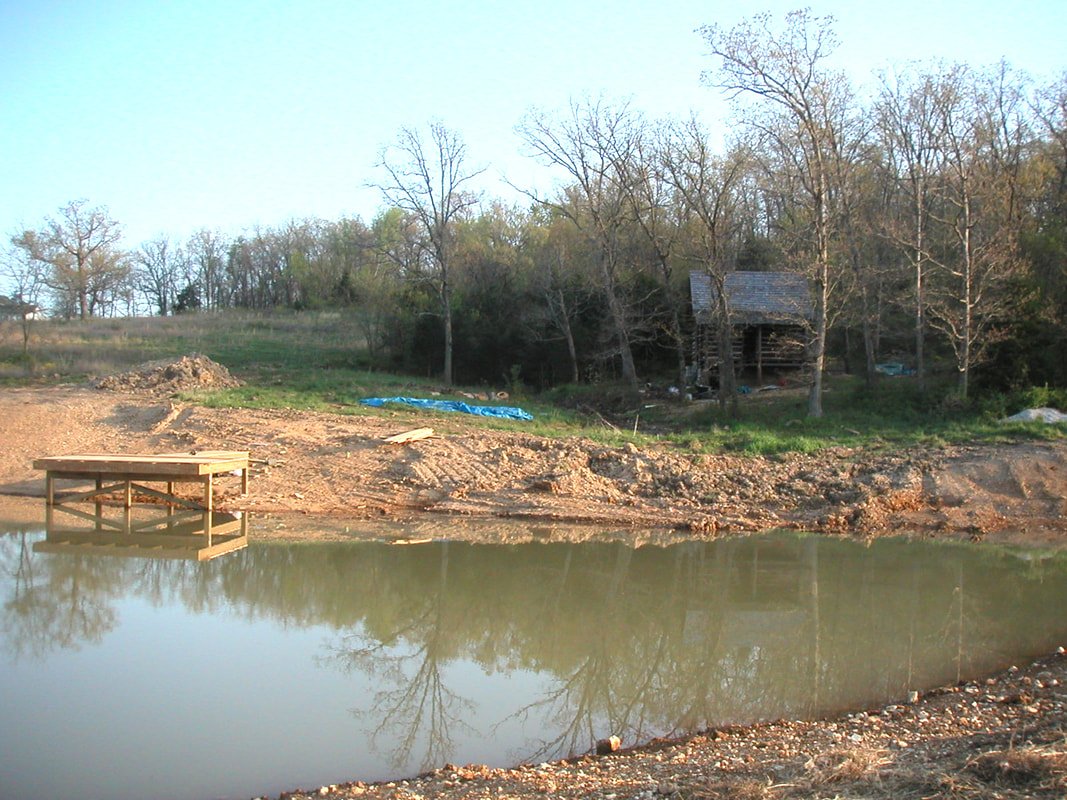 ---
Hot Property
When you envisage a log cabin in the woods, there are a few essentials that no little hut can be without. For one thing, the cabin has to be cozy. Can't you just picture yourself sitting in front of the fire, sipping hot chocolate? Yep - that's what we thought! Without a fireplace, the cabin wouldn't be complete. They chose a Rumford fireplace, keeping in style with the original log cabins of the 1800s. Richard even built the hearth himself, which is no mean feat! Phew!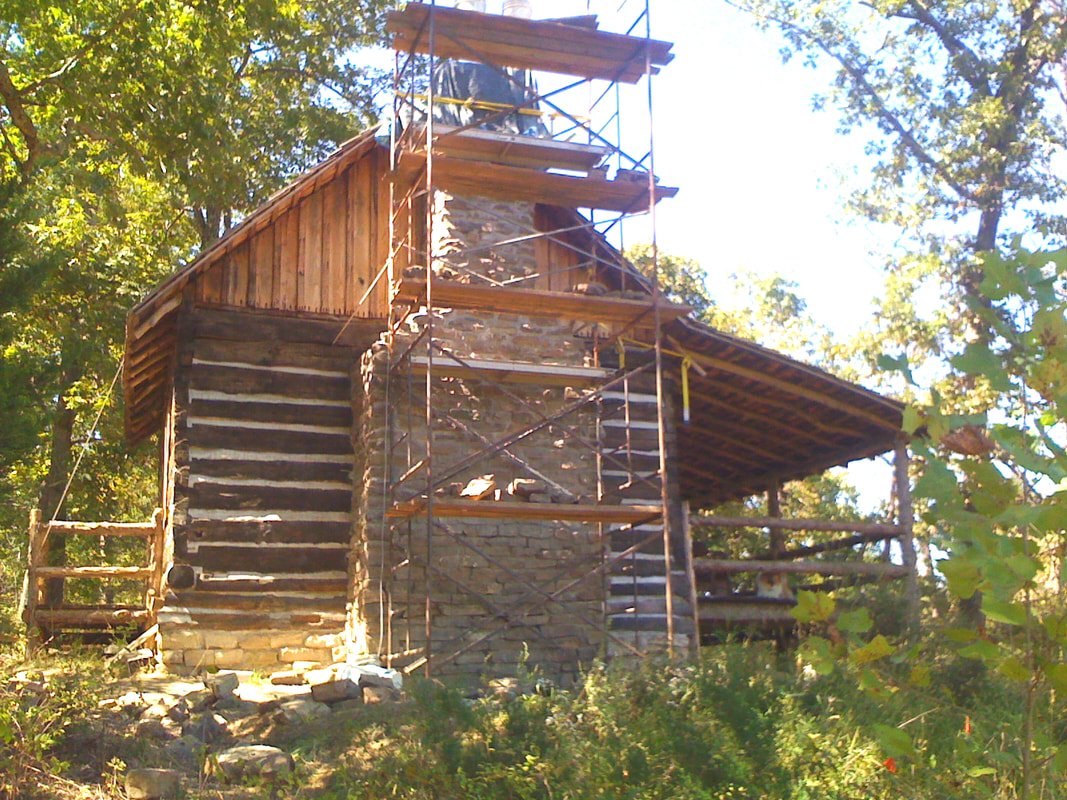 ---
Stairway to (Log Cabin) Heaven
Because the main floor of the structure was to be used as a kitchen and dining sort of area, they had to go up to create a sleeping area. The Aikens could have just flung any old planks together to build a ladder, but Richard was Richard so that just wouldn't do. They built the staircase with the same love and care that they had made the rest of the house with. This meant using some of the most beautiful aged wood from the original cabin as staircase rungs. Don't you think it looks lovely?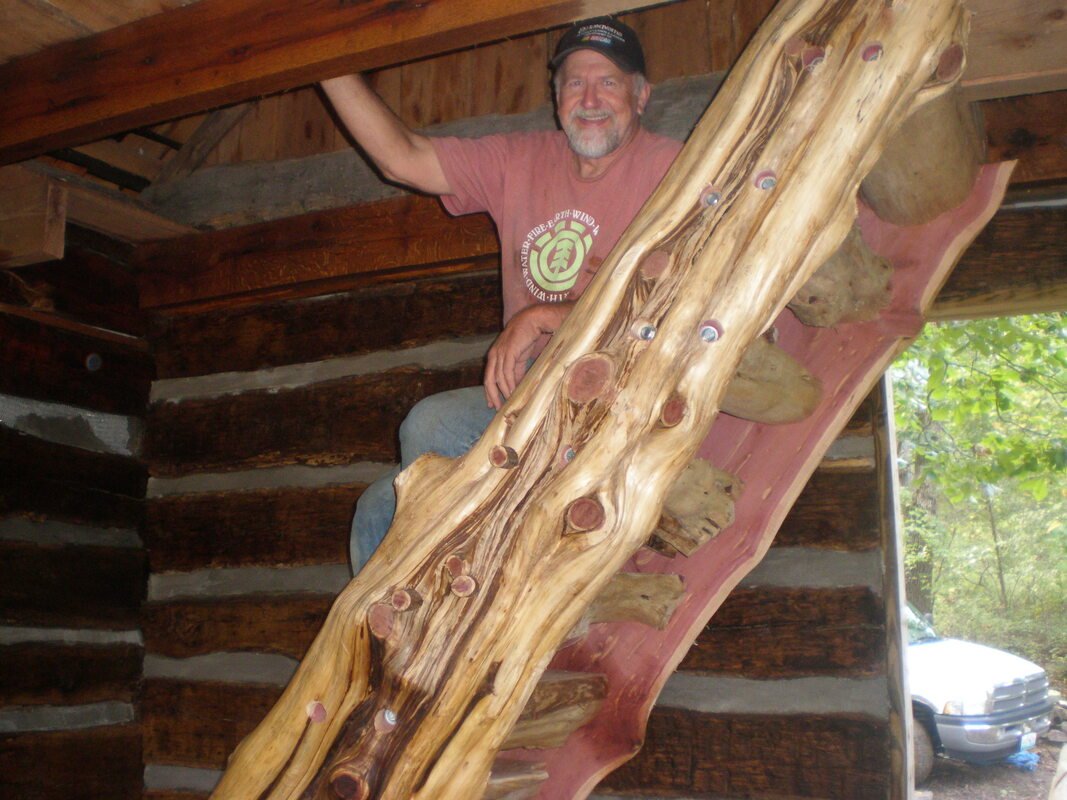 ---
An A-'door'-able Entranceway
When you first enter a house, the first impression you get is obviously at the front door. Richard wanted it to be just right and worked with a carpenter to make the windows and doors for the little hut. Once these were fitted, the house was nearly ready for the family to move their things into, and start enjoying their weekends out in nature. But first, there was one more thing that they had to do, and that was to fill in the large gaps between the natural wood outside the cabin for insulation. His dream place was almost ready!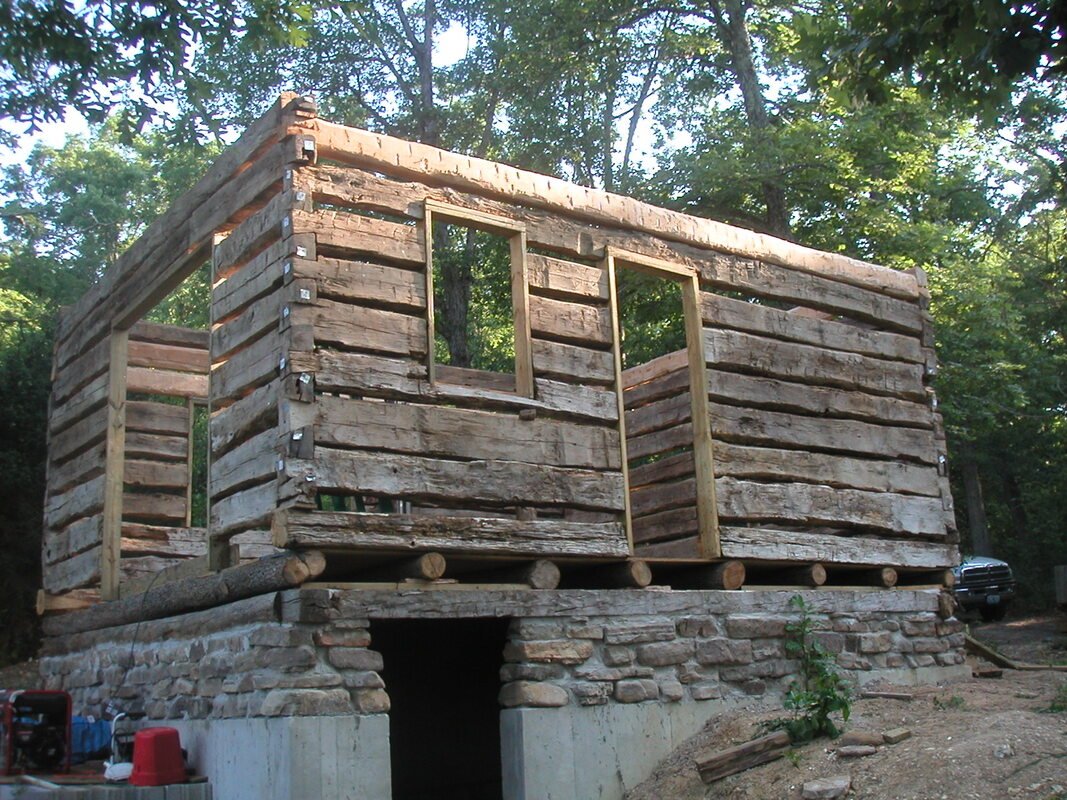 ---
Et Voila!
Together the family finished the cabin off, painstakingly laying chicken wire and using an outdoor sealant to make sure that the house would be fully insulated. While planks we buy from the hardware store might be perfectly flat, Richard's boards were not commercially treated. This meant that the natural shape of the tree had been retained. And of course, no tree is perfectly straight! The chicken wire would make sure that the sealant would stay put. So, what's next?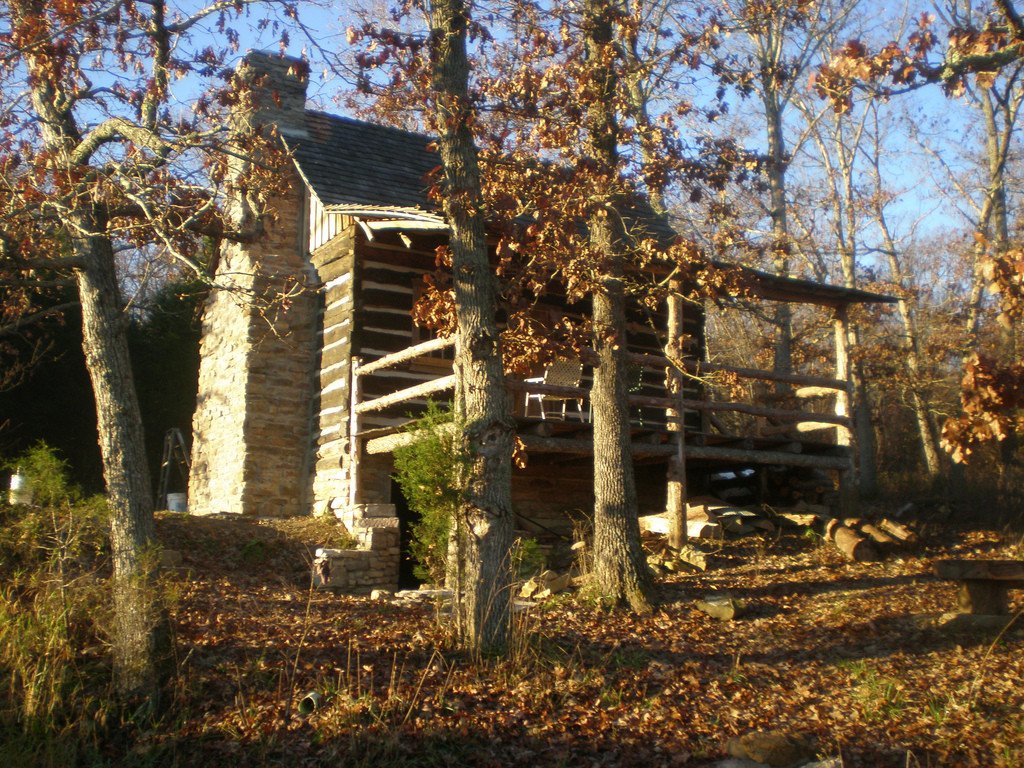 ---
The Big Reveal
Now that the Aiken family's gorgeous little log cabin in the woods was a reality, it was time to outfit the place with some homely touches! They chopped wood for the fire and stocked up the hearth ready for winter. They put down a mattress in their loft bedroom up those beautiful reclaimed wood stairs and found some rustic-looking chairs to match the interior decor. The family kept with the old-time theme, and Richard was finally happy with the retreat that they had built together.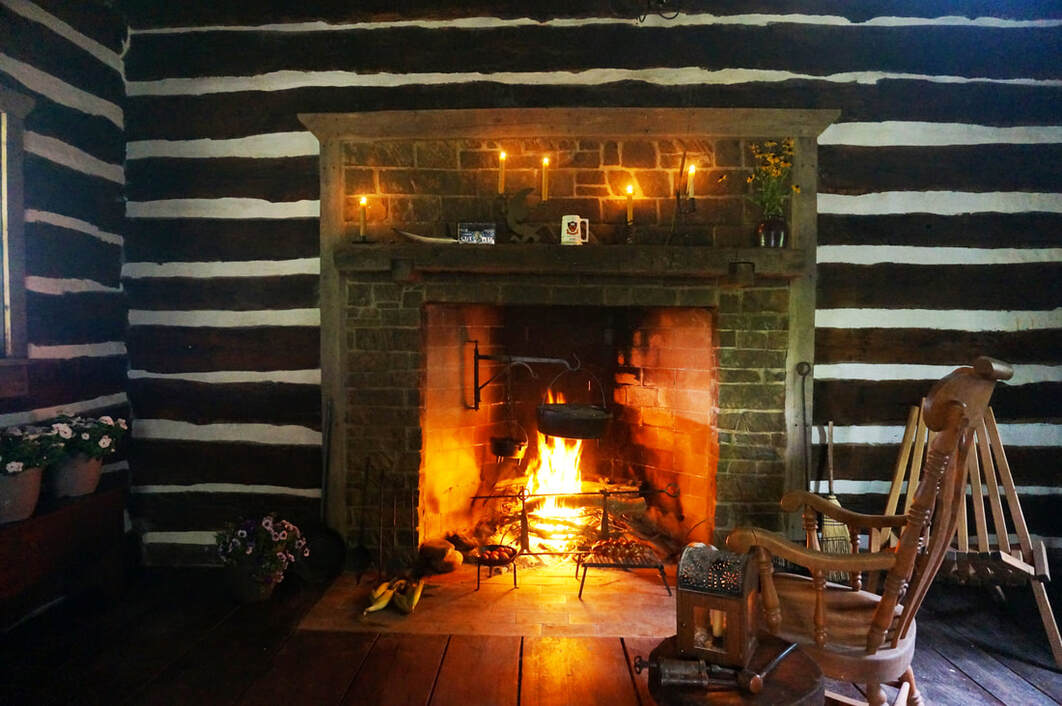 ---
A Very Special Table
We know that Aiken had a great attitude to life, and it seems that his Amish neighbors picked up on his optimistic spirit and pioneering ways. They gave the family a beautiful gift which would match the rest of the house perfectly. It was a stunning dining table that the Amish folk had built themselves. A walnut tree had fallen nearby, so they combined it with a little native white oak to form a lovely table for the Aikens. It was even nice and light so that they could move it nearer the fire come winter.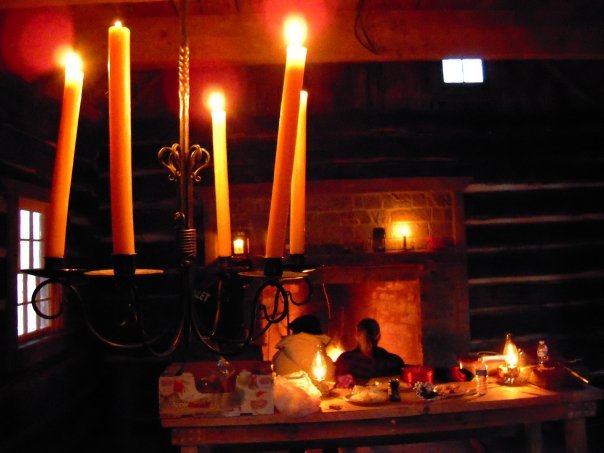 ---
Let There Be Light
It can get pretty cold in Missouri, and the daylight hours grow shorter in winter. This meant that Richard had to think of a way to keep the cabin well-lit both when they had electricity and when they did not. So he racked his brains, and decided to do what they would have done in old times: use fire for light, of course! A candle chandelier would light the interior regardless of whether they had power, and they also made sure that natural light could flow freely into the cabin. They made it together and it was time to enjoy it!
---
Time To Relax
Now thanks to the forward-thinking of Dr. Richard Aiken, the whole family can come and take a break in nature. They have their own little cabin in the woods, which is beautifully decorated. Now everyone can take turns cooking over an open fire on the hearth, while the others sit back and relax with their hot chocolates. Dreams really do come true sometimes, huh? The fireplace also doubles as the kitchen in this cozy little hut, and whether it's summer or winter, the Aikens have their beloved doctor to thank for having such an awesome vision for this run-down old shack.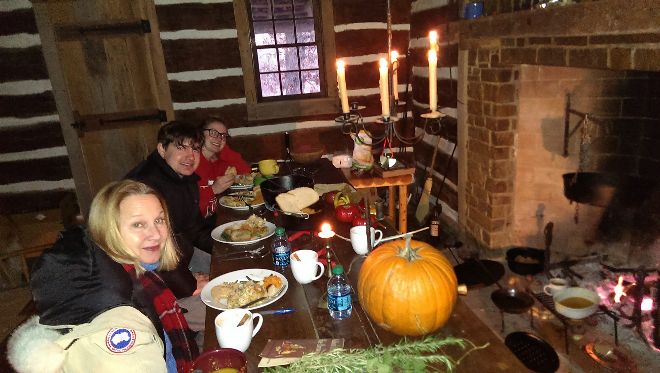 Do you know of any handymen (or women!) who also dream about building their own little house in the woods? Maybe you have a pal who is obsessed with living off the grid! At any rate, be sure to share this article with them, and brighten someone else's day with the story of Dr. Richard Aiken and the best $100 he ever spent. If you enjoyed this story, you might also like some of our other articles!
Sources: Urbo, Cabin Obsession, True Activist, Reddit, Guff, Boredom Therapy, Tips and Tricks, YouTube, A Log Cabin in the Woods, A Log Cabin in the Woods, Imgur