Sarah Paulson: The Untold Truth of Her Life
Do you admire the talent of Sarah Paulson? This actress is incredibly gifted, and it seems that she can play anyone! But at the beginning of her career, she had quite a few challenges. Many of her shows were canceled. And, at the same time, Paulson's movies received negative reviews. But then everything changed.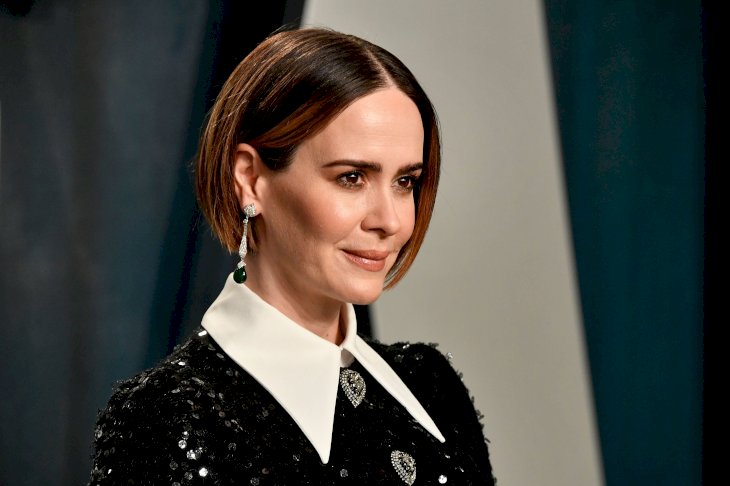 ---
Why did Sarah Paulson try to emulate Julia Roberts early in her career? What's her biggest fear? Hint – it doesn't have anything to do with American Horror Story! And why was she compelled to play the lead role in Ratched? Find out the answers below!
---
HOW EVERYTHING BEGAN
Born in 1974 in Tampa, Florida, Sarah faced her first serious challenge when she was only five. Her parents got divorced, and she had to relocate to Maine and then to New York City along with her mother and sister. But it didn't scar her emotionally or anything. Instead, it made her admire her mother. Here's how the actress recalls that period: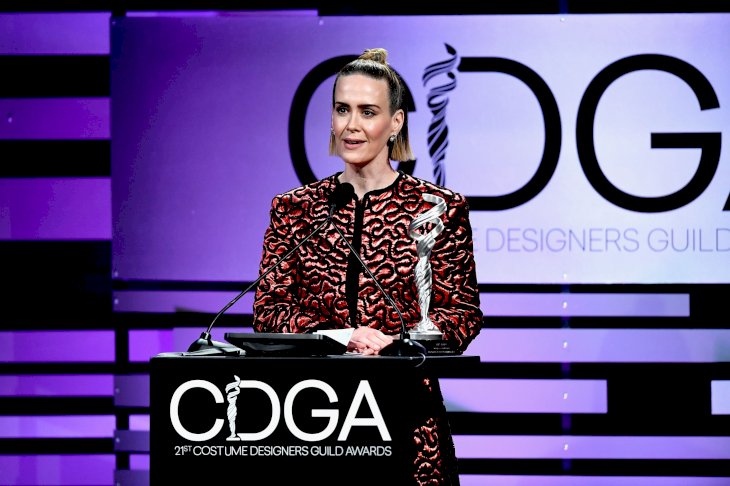 ---

"My mom was 27 years old. She didn't know a single person in New York City. She got a job at Sardi's Restaurant. She was so brave. My mom's kind of my hero that way."
---
Sarah's affinity for acting began back when she was in high school. Eventually, her dedication paid off because she booked her first professional acting job in a Broadway play, mere months after graduating from high school. Since Paulson already knew exactly what she wanted to do, she entered the American Academy of Dramatic Arts.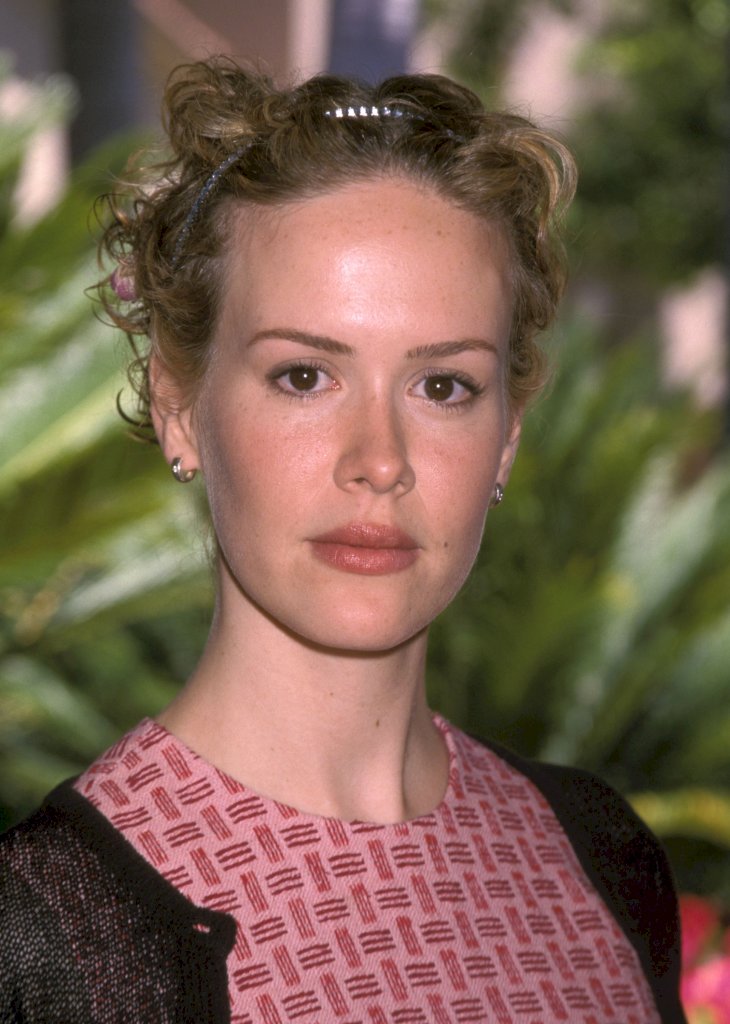 ---
There, she got everything she needed to become a famous small and big-screen actress. Quite soon, Sarah began appearing on TV in brief roles. Her first small-screen role was in an episode of Law & Order in 1994, and in another year, she landed a role in Friends at Last alongside Kathleen Turner. 
---
NOT QUITE SUCCESSFUL PROJECTS
Her first starring role was in American Gothic, a short-lived TV series, where she played the ghost of a murdered woman. Little did she know that later in her life, she was going to become the star of an iconic horror series that also has the word American in its title!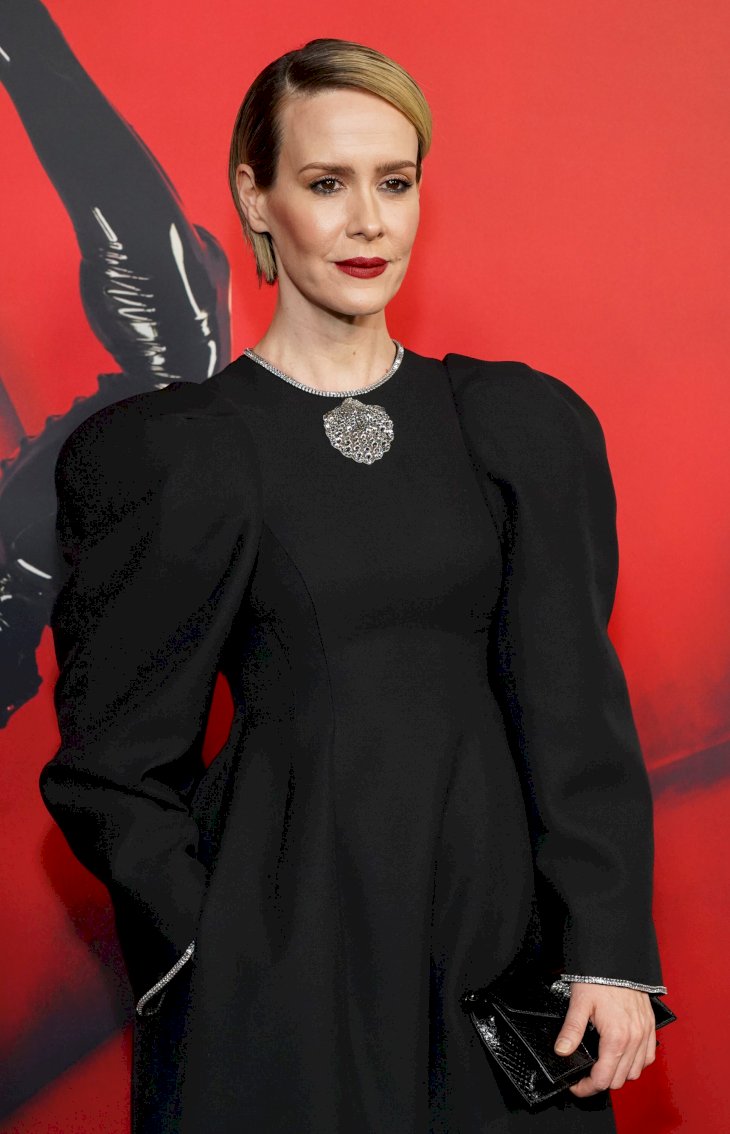 ---
But that was still far ahead in the future, so Sarah kept on working and developing her talent to land new roles. And yet, as it often happens at the beginning of great careers, it seemed like nothing worked. A lot of her TV shows would be canceled after the first season or after only a few episodes. 
---
And her big-screen projects also weren't very successful. But that's not to say that Paulson's early acting years were full of despair. The actress had a great time working with her favorite actress, Jessica Lange, in a Broadway play, although it also didn't get favorable reviews.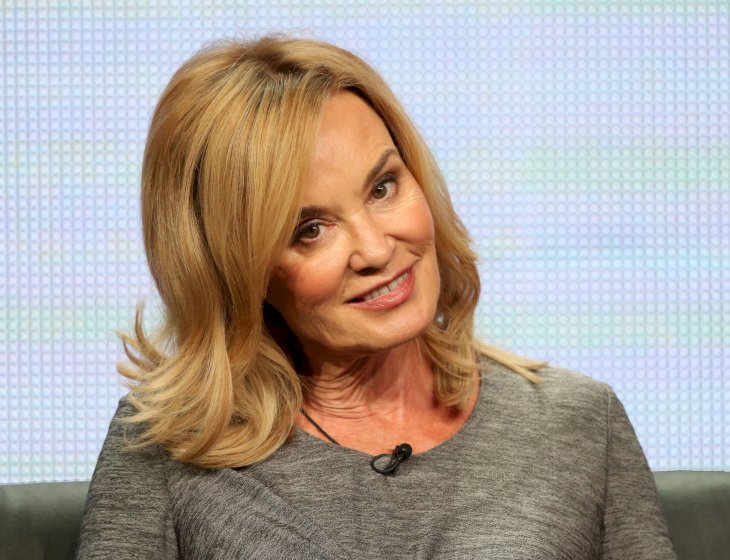 ---
As if acting mishaps weren't enough, health problems also appeared when she learned that a new weird mole that appeared on her body was a melanoma. Luckily, it was non-cancerous, and her doctor removed it before it could spread anywhere else in her body.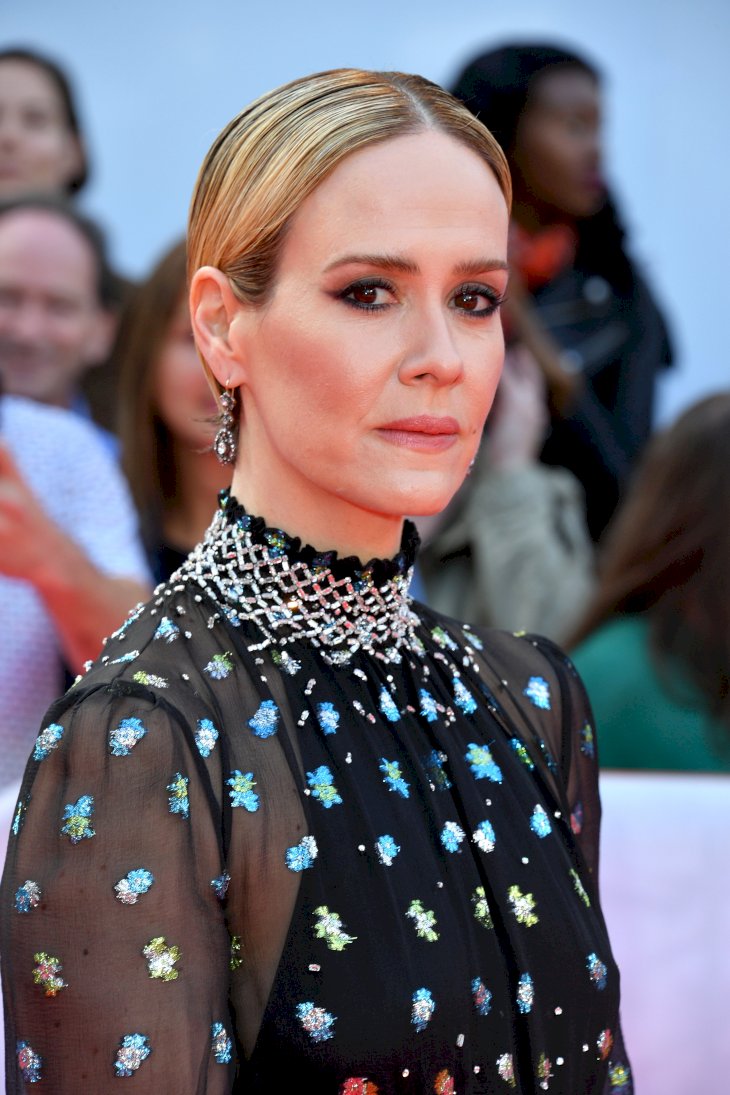 ---
IMITATING JULIA ROBERTS
Despite all the troubles in her personal and professional life, Sarah didn't give up. While trying to establish her career, Paulson thought that the sure-fire way to attain success would be to emulate someone who was already famous. She chose Julia Roberts, whom she had always admired. Later in her career, though, Sarah realized that the way to succeed in show business was to be herself.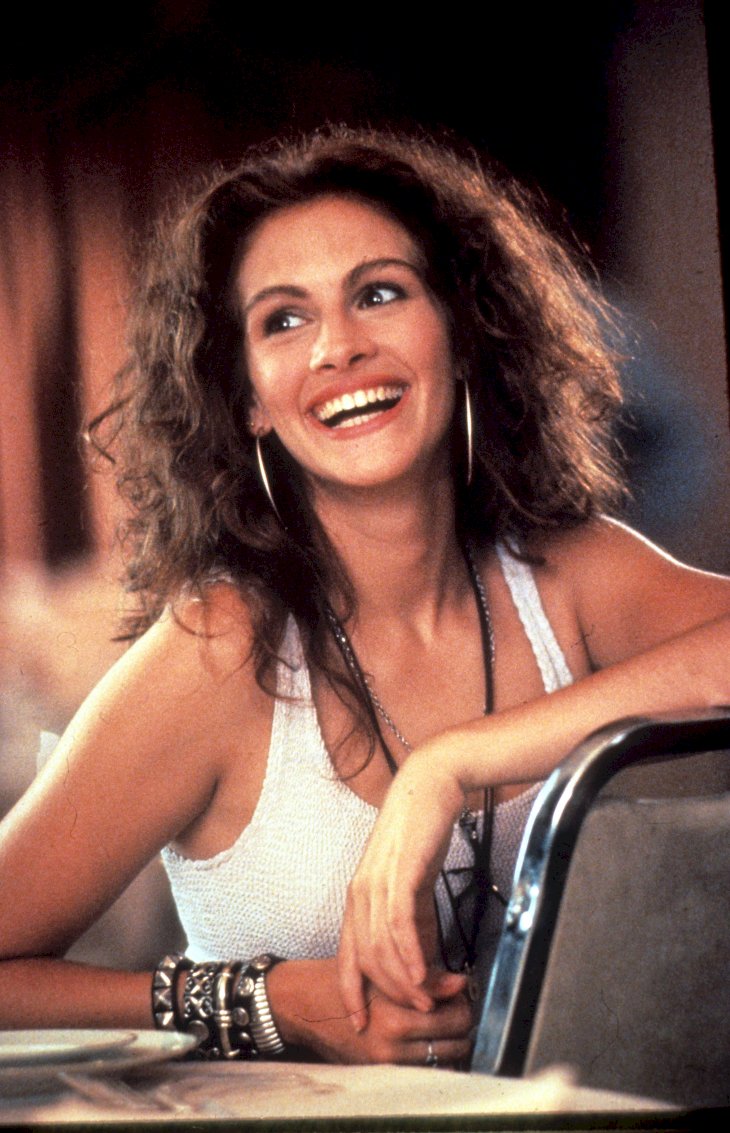 ---

"I was so busy wanting to be Julia Roberts that it never occurred to me that my career could be something else. And that it could be equally rich, and - the most important thing - it would be mine, whatever it was," the actress revealed to GQ.
She was totally right because being a copy of Julia Roberts wouldn't help her land the role that made Sarah incredibly famous.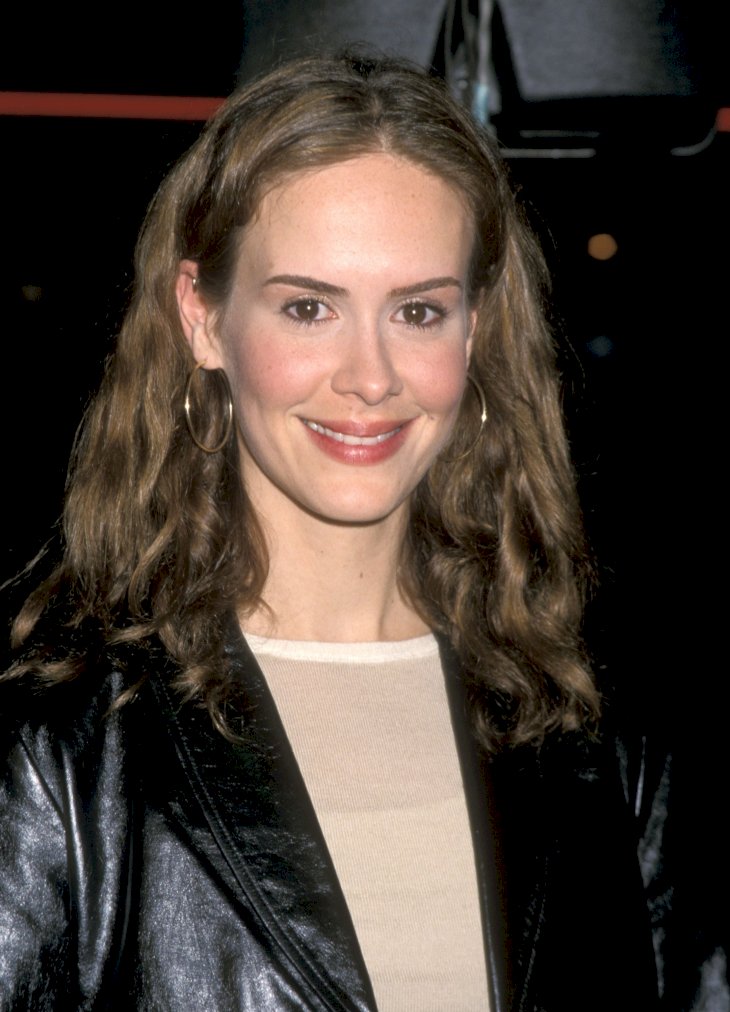 ---
HOW SHE GOT THE ROLE IN AMERICAN HORROR STORY
Working on a Broadway play with her idol, Jessica Lange, paid off for Paulson. Impressed with her colleague's acting skills, Lange personally recommended Sarah for the role in the anthology horror series. She guest-starred in three episodes of AHS: Murder House and the series director Ryan Murphy immediately fell in love with her.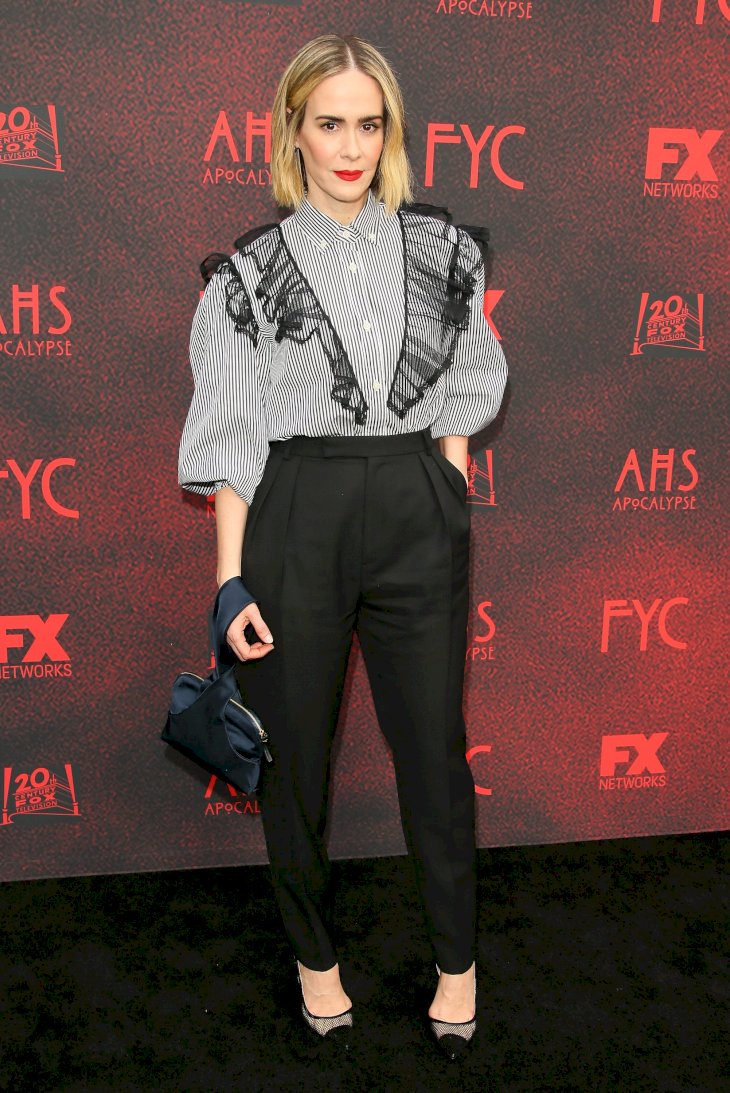 ---
Paulson took up important roles in all subsequent seasons of AHS, except for the latest one, American Horror Story: 1984. Now, she's also set to appear in the upcoming season of the anthology series, as well as in the new American Crime Story planned for release next year.
---
Looks like Murphy can't live without her! In a way, this is kinda true because after all the years Sarah and Ryan have worked together, she's become his muse. And Sarah also loves working with Ryan. She commented in an interview with Collider:
---

"I'd rather be on American Horror Story than on anything I could think of, ever. If you're in the group of actors that Ryan Murphy wants to write for, you count your lucky stars."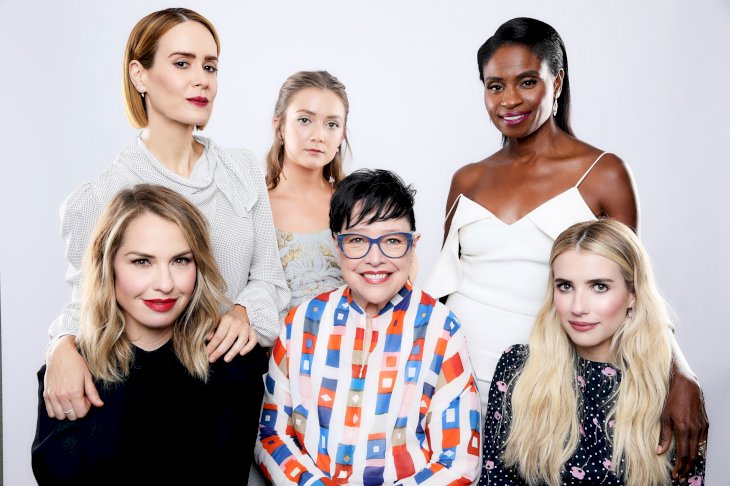 ---
SARAH HAS HER OWN FEARS AS WELL
Being a part of such a scary series, you would think Sarah probably loves being scared... But that's not entirely true. And here's a fun fact: although Sarah isn't afraid of starring in a horror series, she actually does have other fears.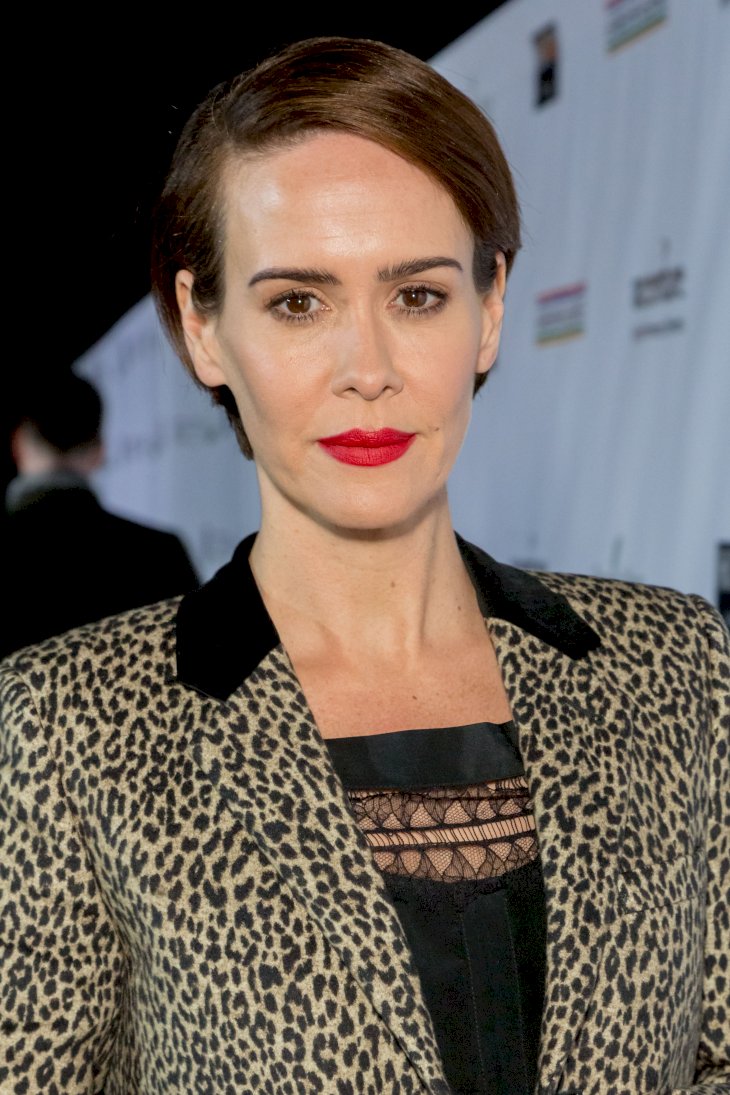 ---
First of all, she has something called Trypophobia, which means that she's scared of honeycombs, sponges, and pretty much anything with small holes in it. Weird, I know, but this phobia actually exists! And she's also afraid of flying. As Sarah once admitted on Late Night with Seth Meyers, she won't fly on a plane unless they let her enter the cockpit and have a chat with the pilots.
---
A lot of airlines the actress uses already know about this quirk of hers, so the pilots sometimes have a bit of fun with the actress. They often joke that it's their first day at the wheel, and one pilot went as far as whispering her name over the air traffic control station to scare her! Sure, it was amusing to everyone else, but not to Sarah!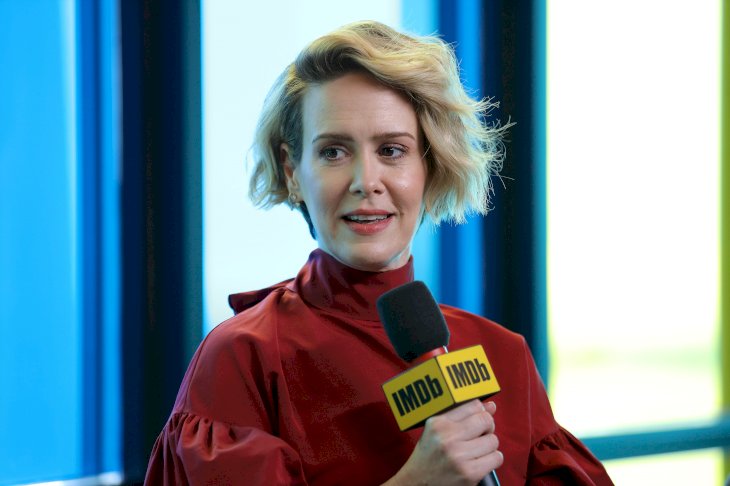 ---
HOW AMERICAN HORROR STORY CHANGED HER LIFE
Back to American Horror Story. The show changed Sarah's life in many ways. She received quite a few awards, including an Emmy and Critic's Choice. And she also got the chance to become a director in American Horror Story: Apocalypse.
---

"As a director, your job is to see the whole thing," Paulson said to The Hollywood Reporter. "So this experience has helped me zoom out from my own piece of the puzzle and see the greater picture and how my character fits into it."
---
But changes in her life didn't only happen in the professional sphere. During her years of being an AHS star, Paulson also met the woman of her dreams. I'm talking about Holland Taylor, of course!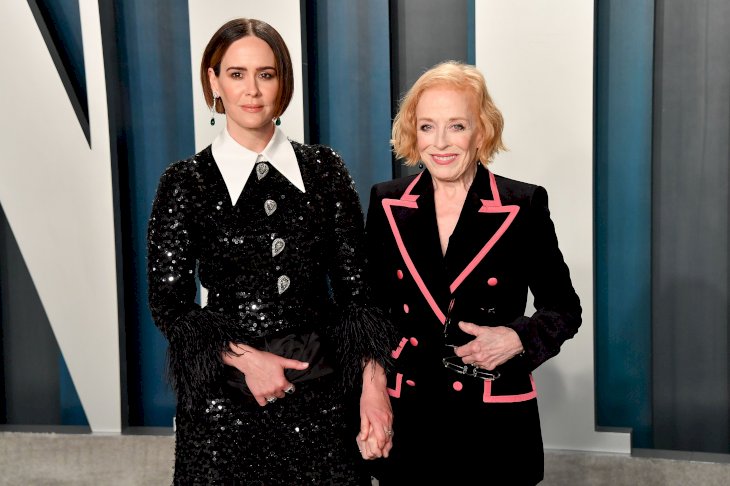 ---
WHEN SARAH MET HOLLAND… 
They met ten years before they fell in love with each other, and their relationship started making headlines in 2015. For a while, they didn't comment on it, partly because Sarah's friends warned her against making their romance public. They feared that it'd negatively affect Paulson's career. But Sarah never understood their point, and eventually, she publicly revealed that she and Holland were in love.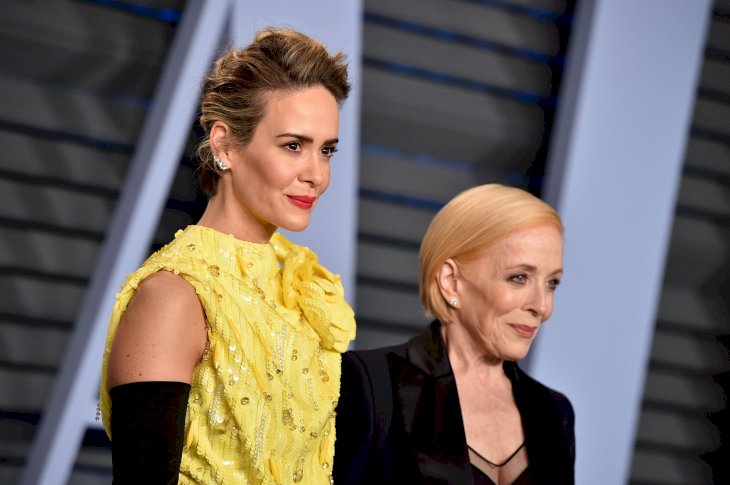 ---

"If that inspires anybody else, that can't be a bad thing," Paulson told Elle. 
The two of them truly inspire others, not only because of their relationship but also because of their considerable age gap. Taylor is 32 years older than Paulson, but it never bothered either of them. And, as Sarah once revealed, the age difference helps them make their relationship better.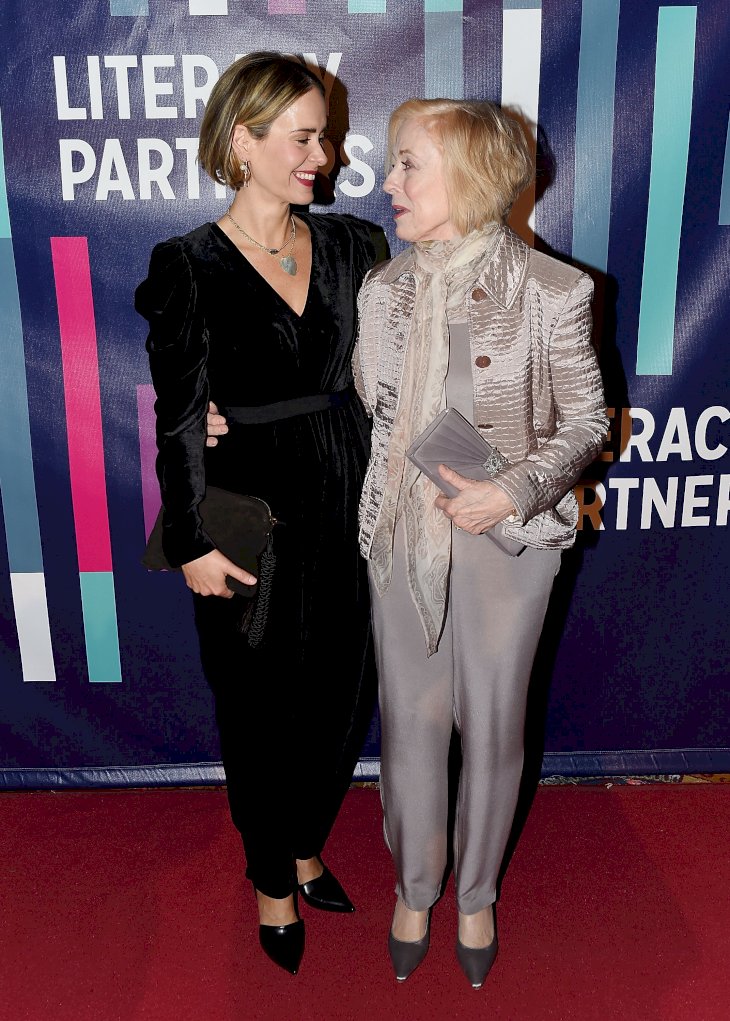 ---

"I think there's a greater appreciation of time and what you have together and what's important, and it can make the little things seem very small," she said.
---
For Holland, the biggest challenge of their relationship was public scrutiny. It's not that she didn't like revealing their romance to the world, but it took her some time to adjust to it and learn to talk about it.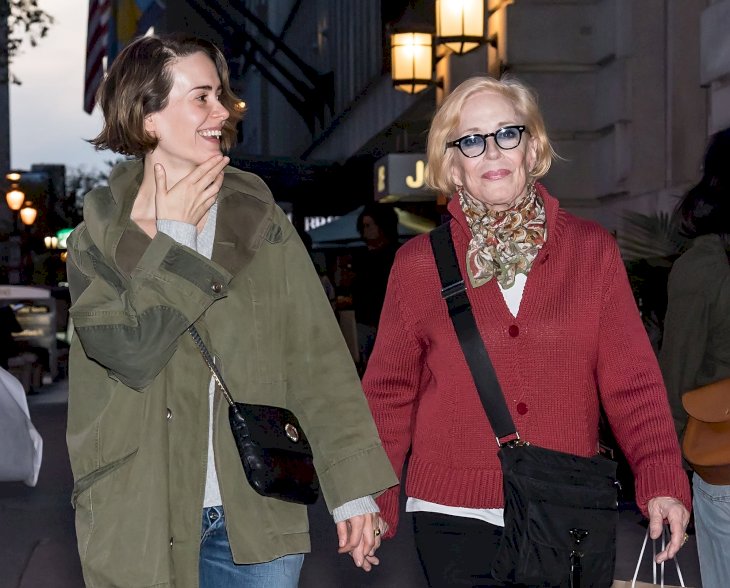 ---

"It was hard for me at first to go through that membrane of being a private person. But it's been good for me to do it in such a lovely way," Taylor said to InStyle.
---
Thankfully Paulson's friends were wrong, and being open about their relationship didn't affect Sarah's or Holland's careers in any way. Both ladies have kept on working and fascinating us with their talents.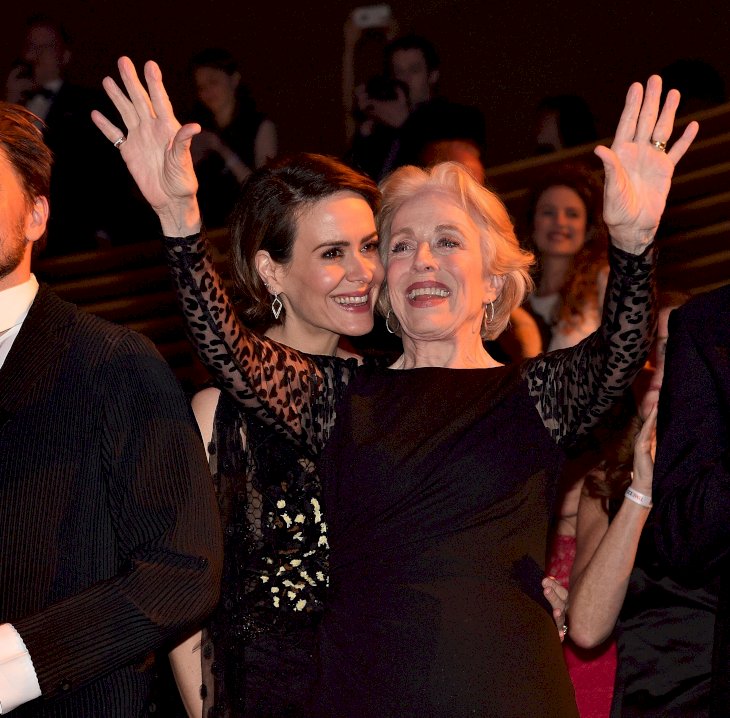 ---
NEW CHALLENGES
Paulson is indeed a brilliant actress who seems to be able to portray almost anyone. From a timid and shy Alice in Mrs. America to a cruel slave owner in 12 Years a Slave, she always shines in her roles. By the way, Sarah portrayed the latter character so vividly that even her friends couldn't stand watching her in the Oscar-winning drama!
---
You might think that she enjoys watching herself in her movies and series, but it's not true at all. She won't watch anything she's in because it makes her too critical of herself. Yet she keeps on delivering awesome performances!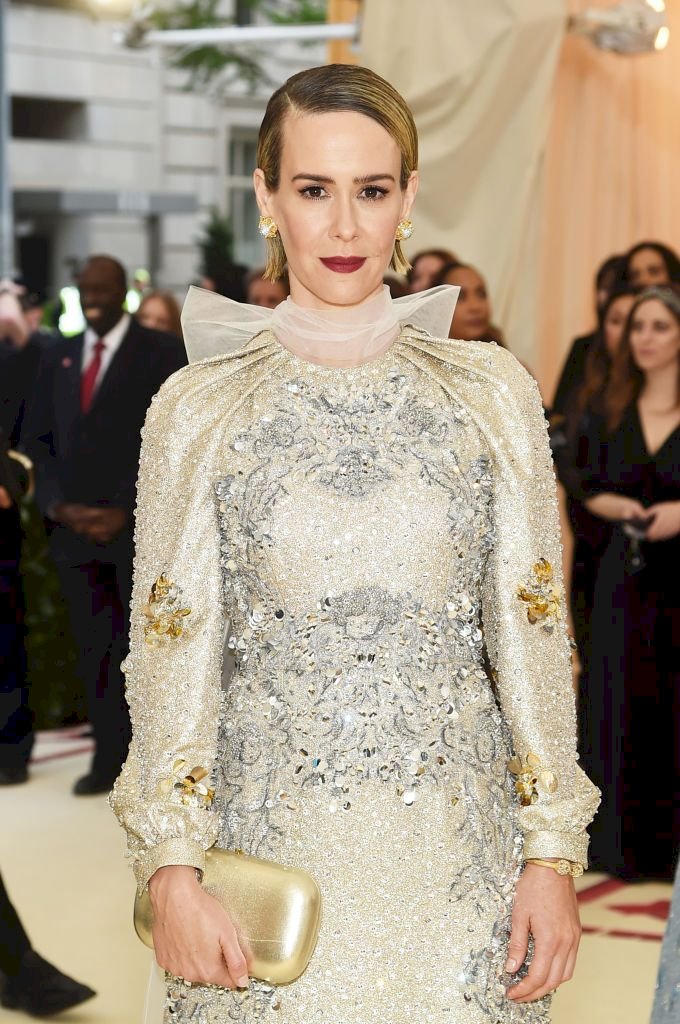 ---
The next challenge she took upon herself is a lead role in Ryan Murphy's new series Ratched, which recently premiered on Netflix. The project is, indeed, challenging, and it even terrified Paulson at first. The show follows the origin story of the villainous Nurse Mildred Ratched from One Flew Over the Cuckoo's Nest. But, interestingly enough, that's exactly why she said yes. 
---

"I think if I feel terrified to do it, I almost feel compelled, that I don't have a choice," the actress shared with The Guardian.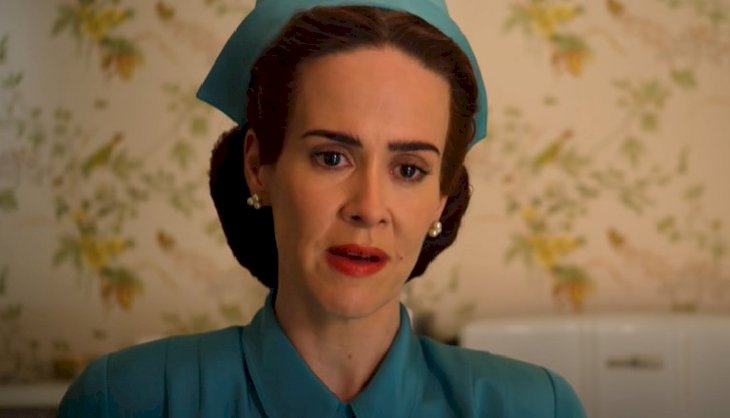 ---
It wasn't easy to take up playing the character named as the fifth-greatest villain and second-greatest villainess in film history. But, as Paulson said in an interview with Collider, she did have some flexibility with it because Ratched takes place twenty years prior to One Flew Over the Cuckoo's Nest, which means that she isn't the Mildred we know just yet.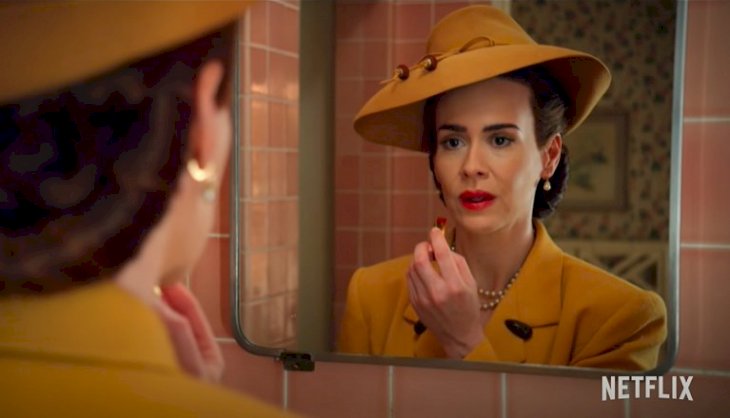 "She's still in process. She's still becoming. So, I had a little bit of latitude," Sarah said.
---
And, of course, it was never her goal to show her character as a likable person, because Nurse Ratched has never been one. On the other hand, Paulson was much more interested in what made Mildred human. Do you think that she succeeded in portraying her character in Ratched?
ⓘ The information in this article is not intended or implied to be a substitute for professional medical advice, diagnosis or treatment. All content, including text, and images contained on, or available through this ENG.AMOMAMA.COM is for general information purposes only. ENG.AMOMAMA.COM does not take responsibility for any action taken as a result of reading this article. Before undertaking any course of treatment please consult with your healthcare provider.