The Rumours Surrounding Hugh Jackman's Sexuality
Do you know the Australian actor, Hugh Jackman? The multi-talented singer, and producer has been making headlines recently for rumors unrelated to his work life. In fact, some suspect that the family man is living a double life when it comes to his sexuality. Could it be?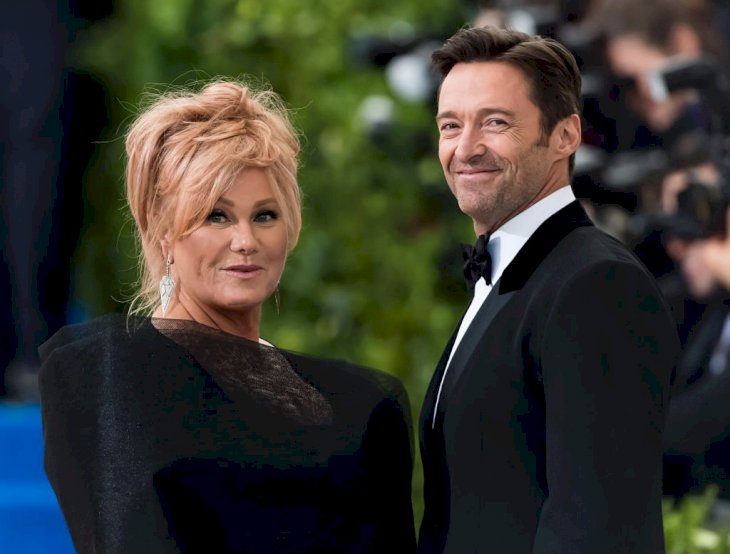 ---
WHO IS HUGH JACKMAN?
This star has taken Hollywood by storm since his first moment on the stage. From singing and dancing to his perfect acting skills, is there anything this man can't do? To make things even better, Hugh is a loving husband and father as we will explore later on! 
---
HIS SUCCESS ON THE BIG SCREEN
He is most famous thanks to his character, Wolverine/James Howlett/Logan in the X-Men film series. This role landed him a  Guinness World Record for "longest career as a live-action Marvel superhero! These days his biggest part was linked to the hit film, The Greatest Showman. Do we wonder what massive movie he will take on next?!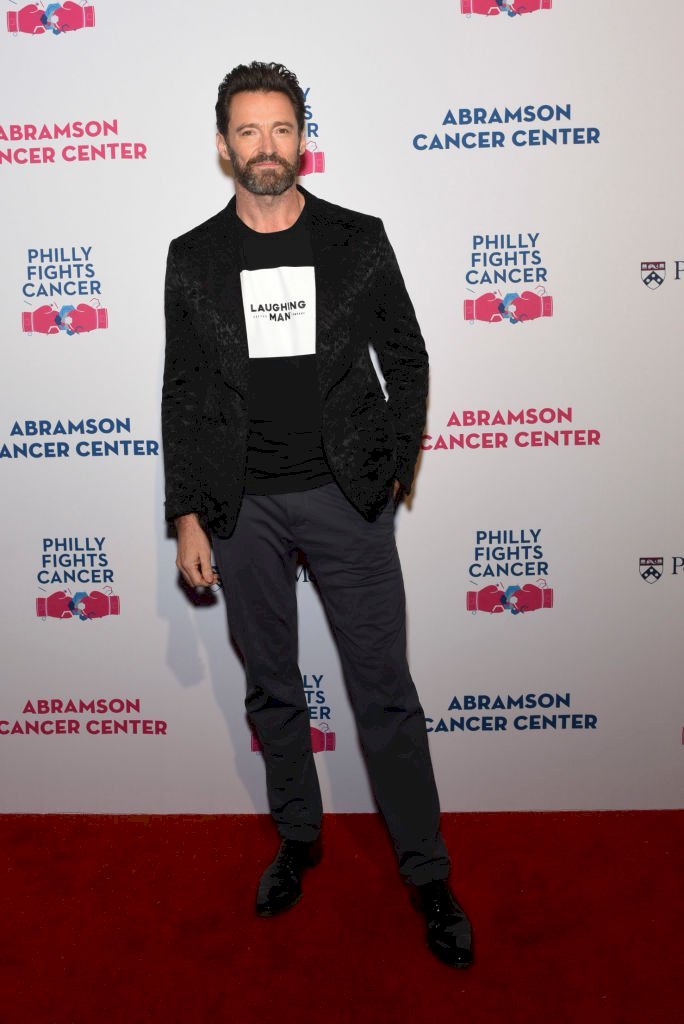 ---
MEETING HIS FAMILY
Hugh Jackman might have everything going for him in the career world but his entire focus is elsewhere. For this star, the most important thing in his world will always be his beloved family. From his two kids to his loving wife, he would never trade them for all the awards in the world.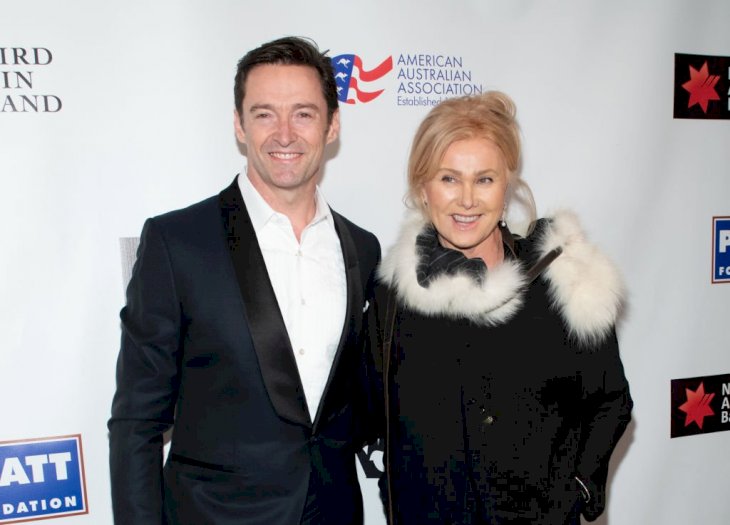 His family journey has been rather unique and filled with different hardships over the years. Hugh and Deb only became parents later in their marriages for a long list of reasons. So, how did he meet this golden girl, Deb? Let's find out all of the romantic details.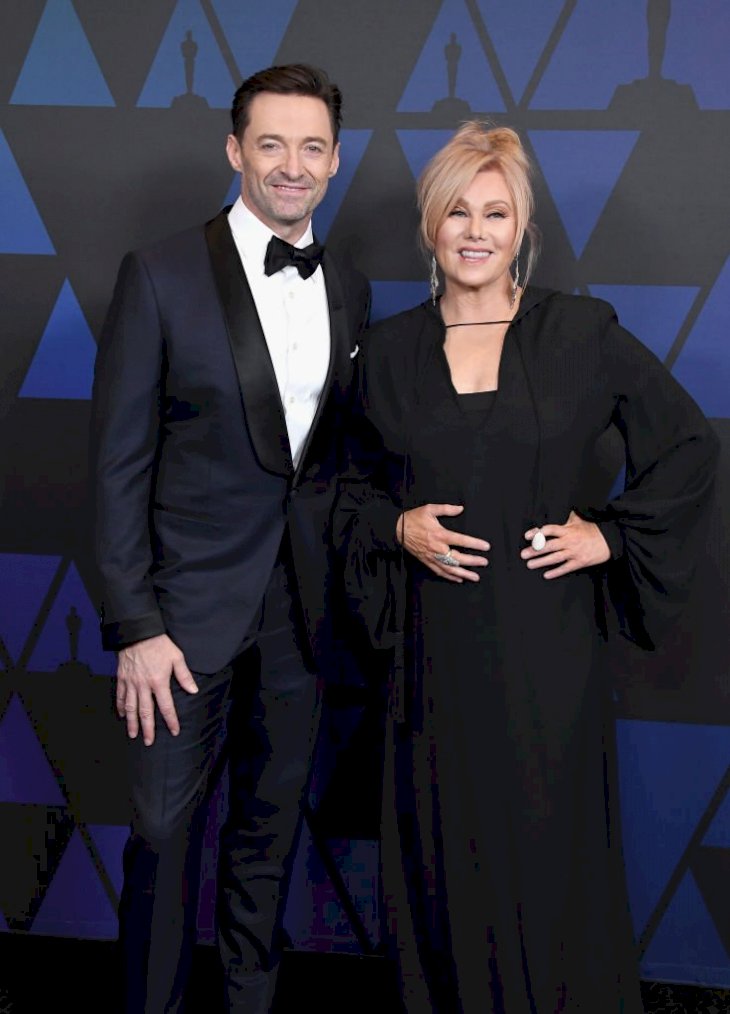 ---
THE WIFE OF HIS DREAMS
Jackman was kind enough to share his love story with his wife, Deb but also conveyed their secret to a happy marriage. He wed Deborra-Lee Furness 24 years ago and their union has survived because of a simple pact. Before they said their vows, they promised to always put their relationship first. 
In an extract written by Hugh, this story became even clearer. Hugh said, "Before we had kids, Deb and I made a pretty simple but powerful choice to look at each other in the eye at every crossroads in life. Those crossroads are sometimes big, sometimes they're small, sometimes you don't even realize they're crossroads until you look back."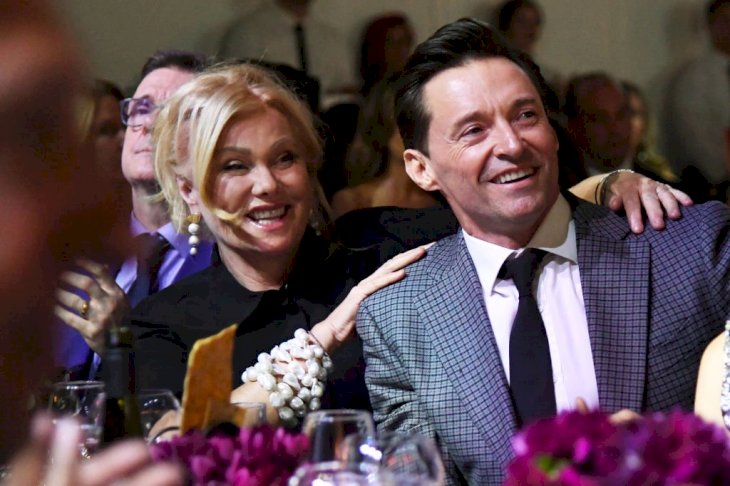 ---
IS IT GOOD OR BAD? 
The question they would always ask was "is this good or bad." Hugh continued, [At] those moments, we said we'd ask each other, 'Is this good or bad for our marriage?' Or, now that we've got kids, 'Is this good or bad for our family?' And as often as possible, we do the thing that is good for our family."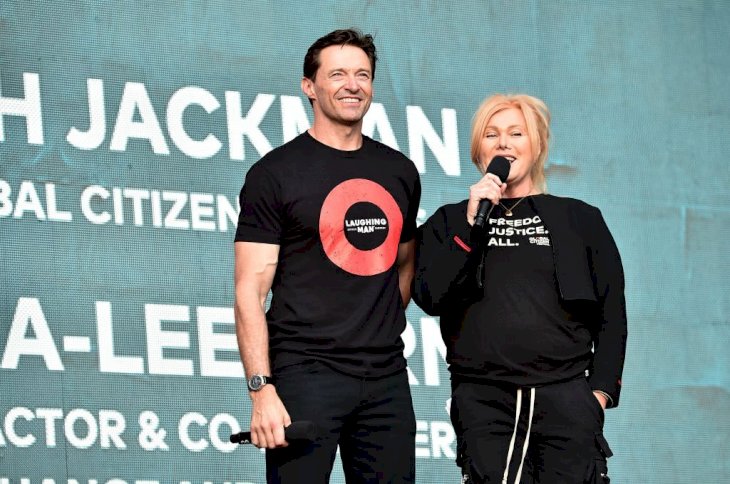 Two weeks was all it took for them to fall in love. In fact, by then Hugh already knew that Deb was the one for him. The pair who first met all the way back in 1995, were engaged after only four months together! Talk about "knowing" someone is just right for you. 
---
HOW THE COUPLE KEPT THINGS REAL
Hugh has been candid about the importance of being honest in a marriage. He stated, "I really think it helps that we were together before any of that. So we've been on this unbelievable journey, places we never thought we'd go to and we've done it together. I think relationships, you gotta be yourself, even the bits you don't love, the bits you're embarrassed about."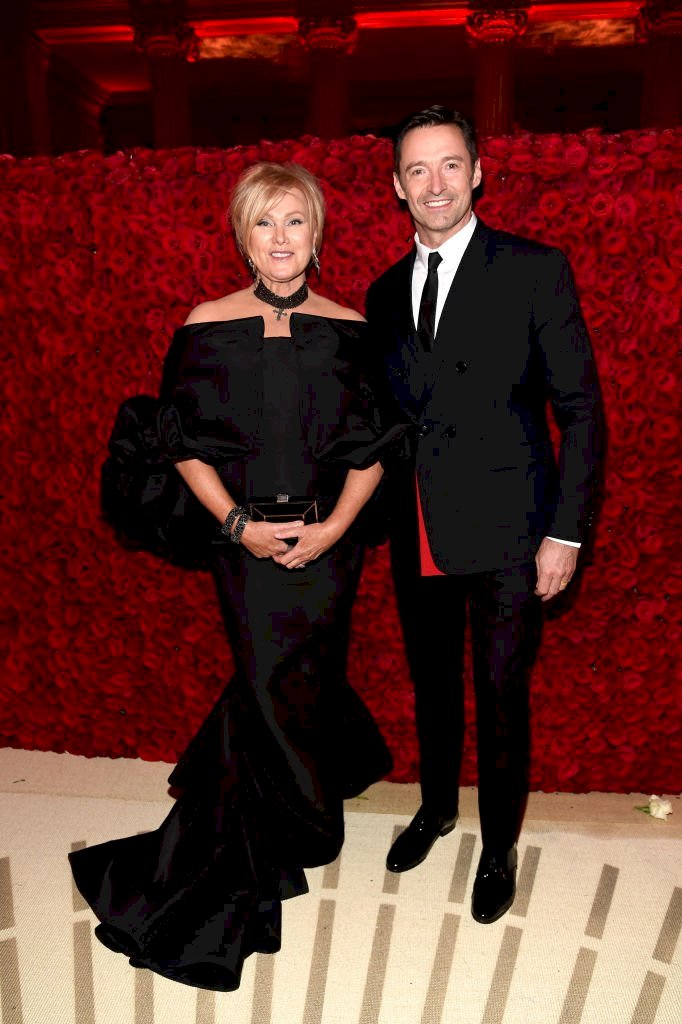 "If you're in a situation where you can be yourself and really be honest, that's a good start," Hugh said. These certainly are some very wise words by the actor himself. What about their kids? There are indeed two more Jackman's roaming around that we need to explore.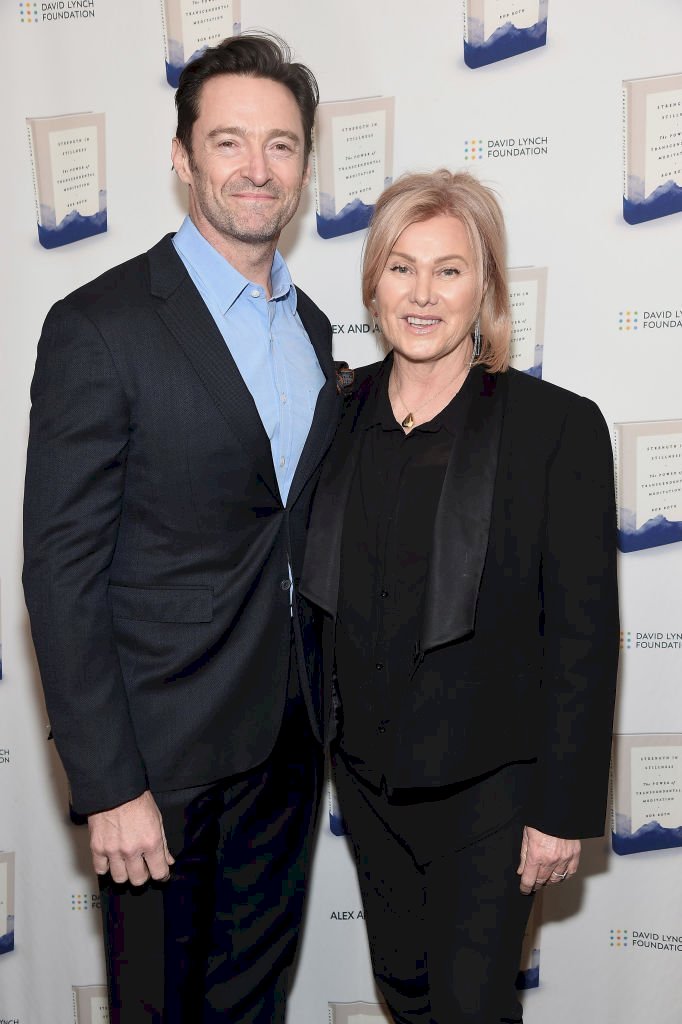 ---
HUGH'S GROWING FAMILY
The longtime pair did not have an easy path when it comes to growing a family. Their journey was tragic because Deb suffered two miscarriages before they decided to adopt. The Wolverine legend spoke on the topic and shed new light that is often neglected when it comes to adopting little ones.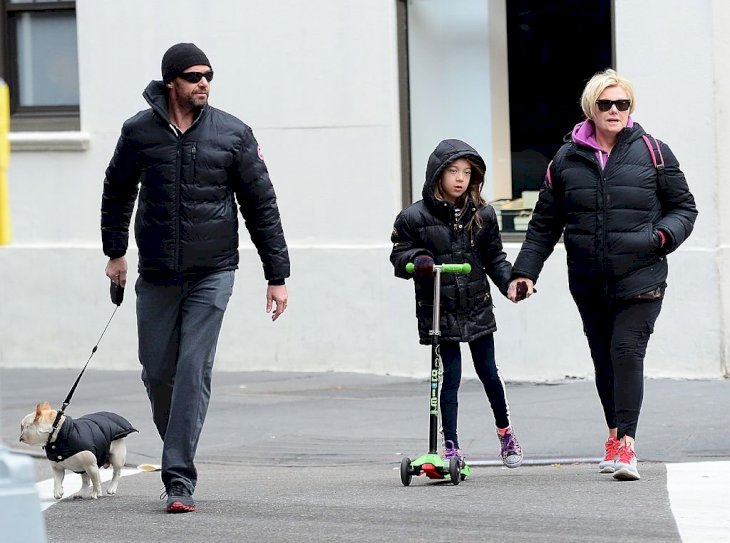 Their first experience as parents came when they adopted their eldest son, Oscar, who was born in 2000. Five years later, they decided to add another sweetheart to their tribe. This time it was a little girl whom they named Ava. Do we wonder if these kids will take after their father and go into the entertainment world?!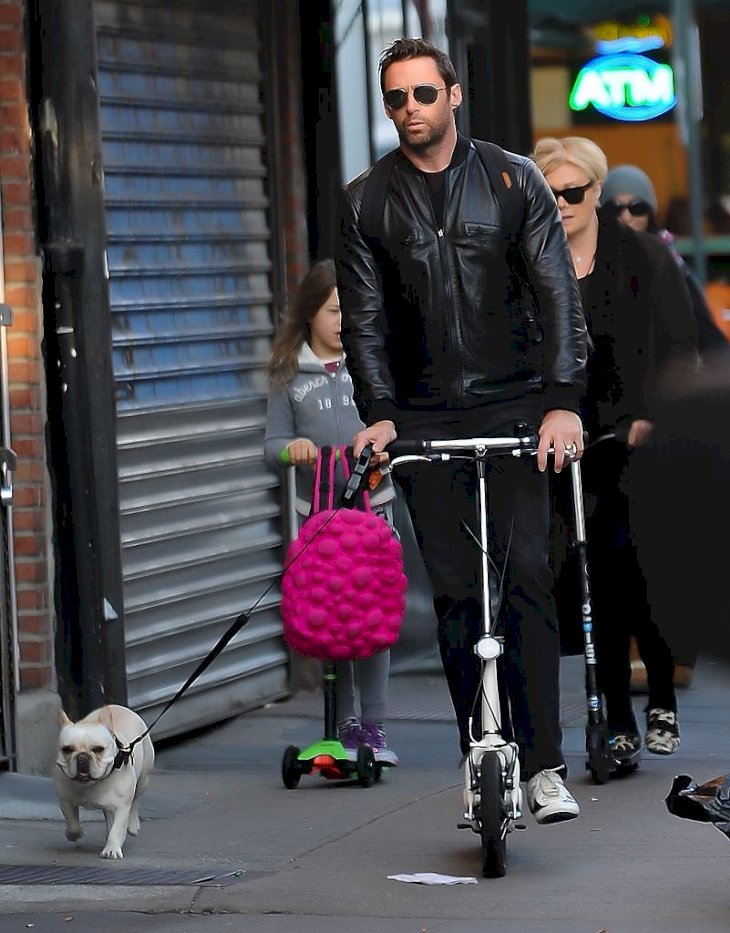 ---
HUGH SHARES THE EMOTIONAL SIDE OF THINGS 
Hugh candidly expressed, "It's not easy. You put a lot of time and effort into it, so it's emotional. I think any parent can relate – trying to have children is wonderful and when you feel as though that's not going to happen, there's a certain anxiety that goes with it."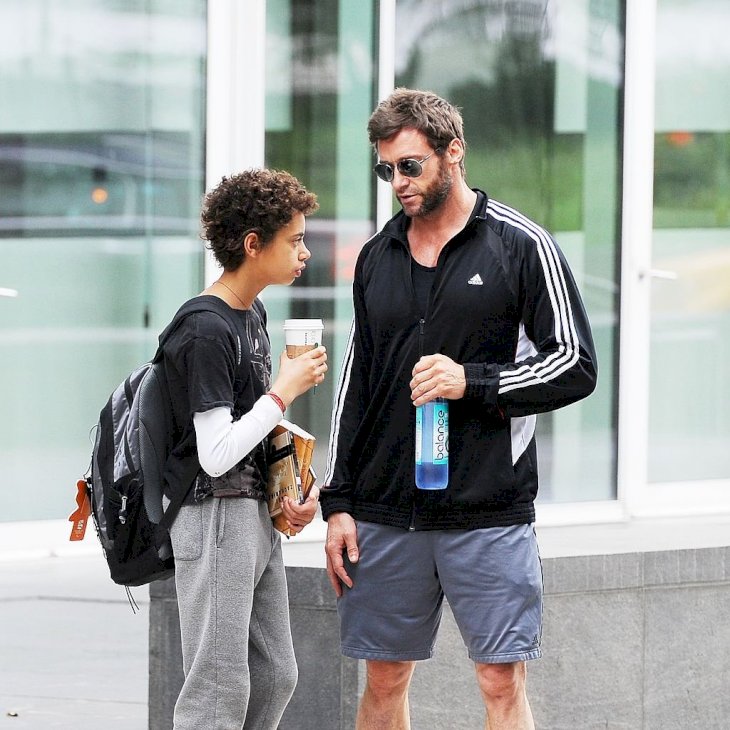 From the very first moment he met his kids, he knew that it was "destiny." He beautifully explained, "I don't think of them as adopted – they're our children. We feel things happened the way they are meant to. Obviously, biologically wasn't the way we were meant to have children."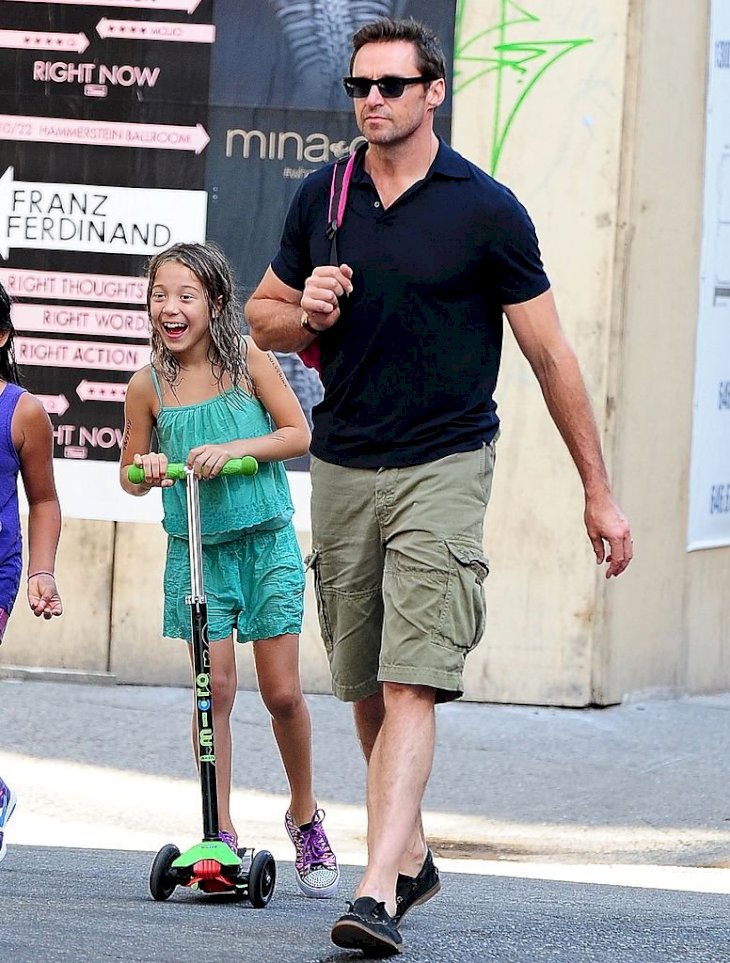 ---
HOW HAVE THEY BEEN NAVIGATING PARENTHOOD 
"Now, as we go through life together, sure there are challenges, but everyone's in the right place with the right people. It sounds airy-fairy, but it's something we feel very deeply," Hugh said about his children. Oscar and Ava Jackman have been growing up and in April 2019, we gained a glimpse at where they are now.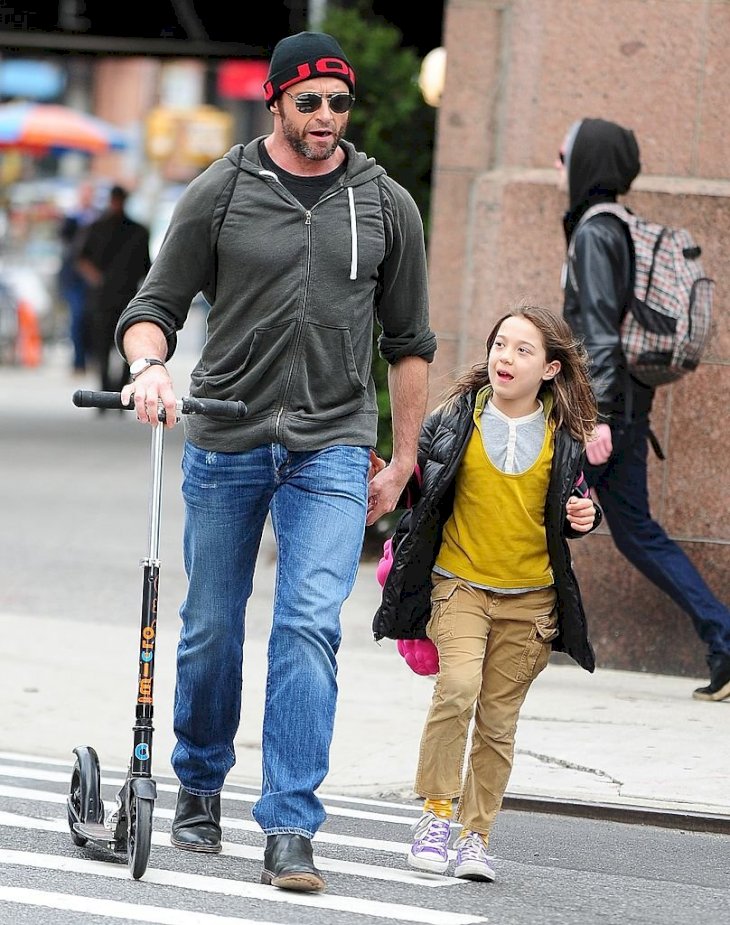 Hugh shared, saying, "My son is about to leave high school, and my daughter is about to go into high school. It's amazing to just have conversations with them. But it took a bit of readjusting. It went from 'Hey, guys, these are the rules, we don't do that,' to having to give them reasons why."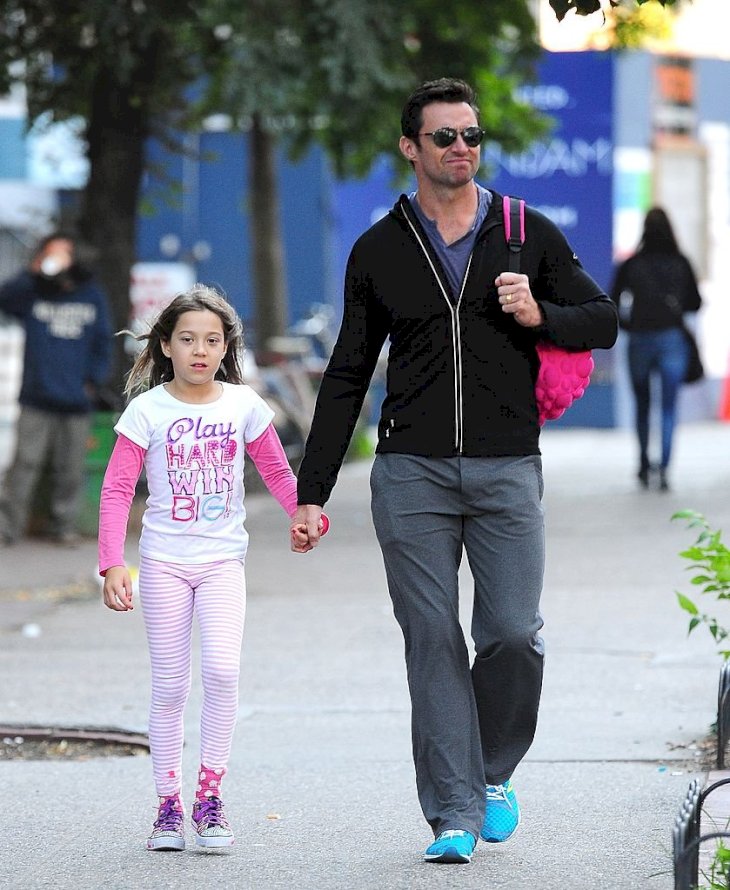 ---
HUGH'S KIDS GIVE HIM PERSPECTIVE 
Even for someone as famous and well versed as Hugh Jackman, there are still some things to consider. For example, his kids teach him new things all the time. "Being a father has taught me so much. When your focus is innately, deeply, 100 percent [about] these kids in your life and their well-being, it just seems to put everything into perspective," the actor shared.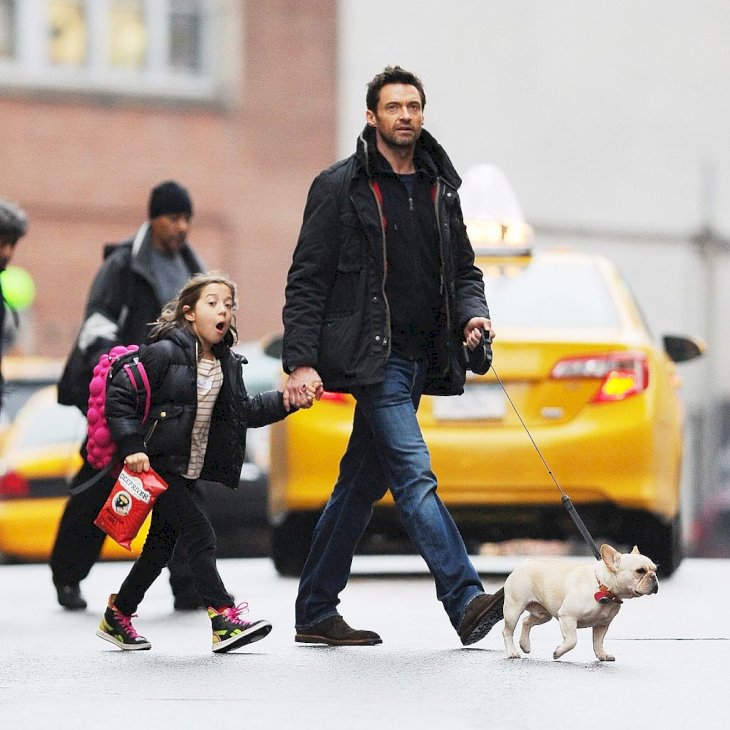 ---
THE RECENT RUMORS 
Many of you may know that the uber macho Wolverine, Hugh Jackman has been dogged with rumors surrounding his sexuality for a while now. Even though he has been married to his wife for almost 25 happy years, these comments have been making the rounds for ages. 
Hugh's wife Deb has often refrained from commenting on these rumors but recently she spoke up. Mostly Deb laughs at the rumors and states that there were times when people called her gay as well. She expressed, "He's been gay so many years. I was gay, too. Do you know when I did 'Shame'? I was gay. They were shocked when I got married."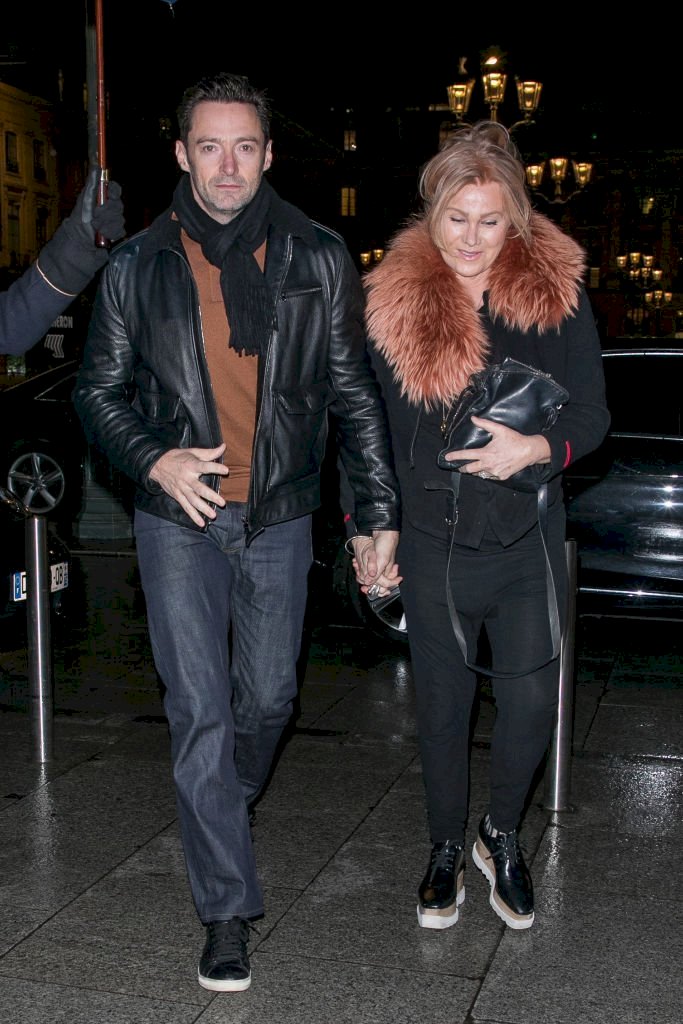 ---
WHAT DOES HIS WIFE SAY? 
Despite laughing off this topic, one can see that it does annoy Deb a little bit. Her following comment shows that it's not always something she is happy about. She expressed, "It's just wrong. It's like someone saying to Elton John, 'He's straight.' I'm sure he'd be [upset]."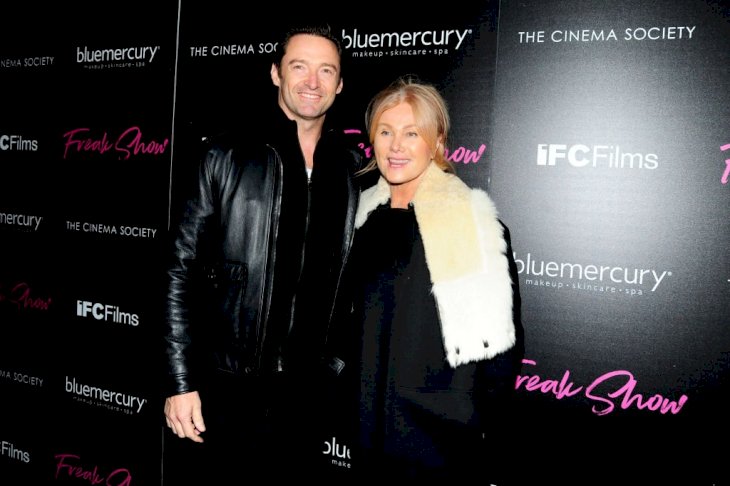 One of the other common conversation threads she gets is people telling her she is "lucky" for landing Hugh. She explained, "Lucky? Like I won a chook raffle. People don't realize that it's actually rude to say that. But yeah...[that's]because he's the stud muffin. But that's show biz and Hollywood and the brand of Hugh Jackman."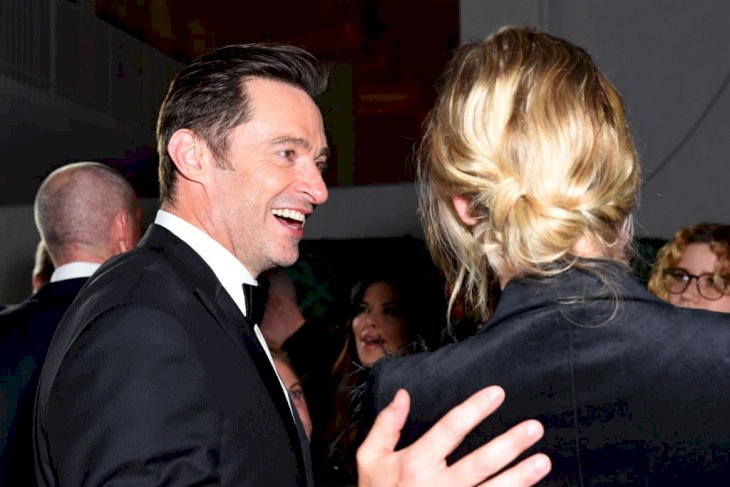 ---
DID HUGH JACKMAN COMMENT ON THE MATTER? 
Of course, fans have mostly been wondering what the actor himself thinks about these whispers. Hugh Jackman has in fact briefly commented about ongoing rumors about his sexuality. So, what did he say? Well, in short, a few years ago he expressed that the speculation he is gay doesn't "upset" him. 
He continued with his perspective on the matter stating, "Some dudes do get upset, some dudes say 'Don't say I'm gay' [but I am good]". It is refreshing to see his general take on things. This incorrect assumption does not bother him and we hope fans will move on from this rumor swiftly!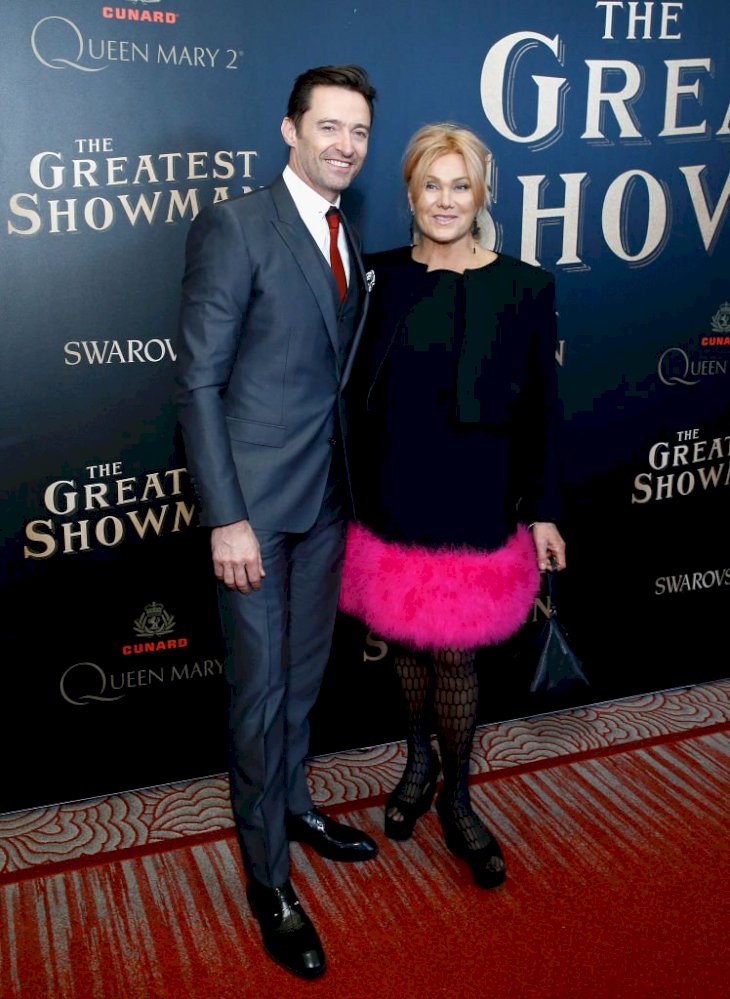 ---
WHERE DOES THE RUMOR COME FROM? 
For Hugh Jackman who has been in a lovely marriage for years, one has to wonder where these rumors come from. According to sources, Jackman knows exactly why people think he may be gay. He shared that a moment in his Broadway history around 15 years ago might be behind all of the fuss.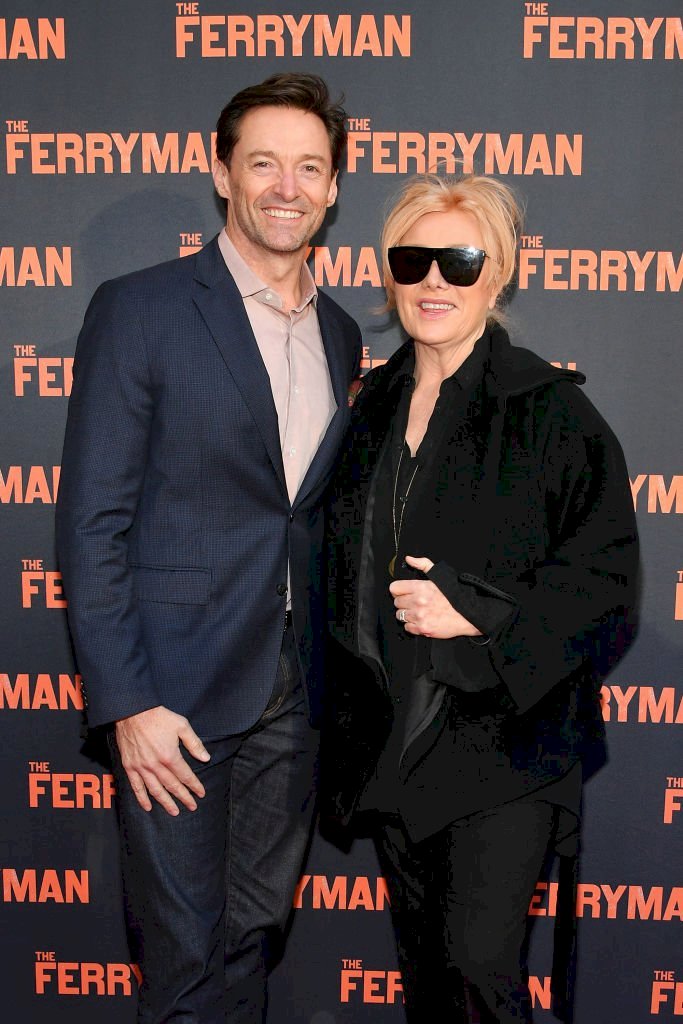 So, what happened on Broadway? Well, he landed the role of a gay singer-songwriter in stage musical The Boy From Oz. One specific scene which involved kissing his co-star stuck with audiences and with Hugh. He lingered longer in the kiss to prevent himself from laughing. It is interesting to see how this moment has led to years of rumors!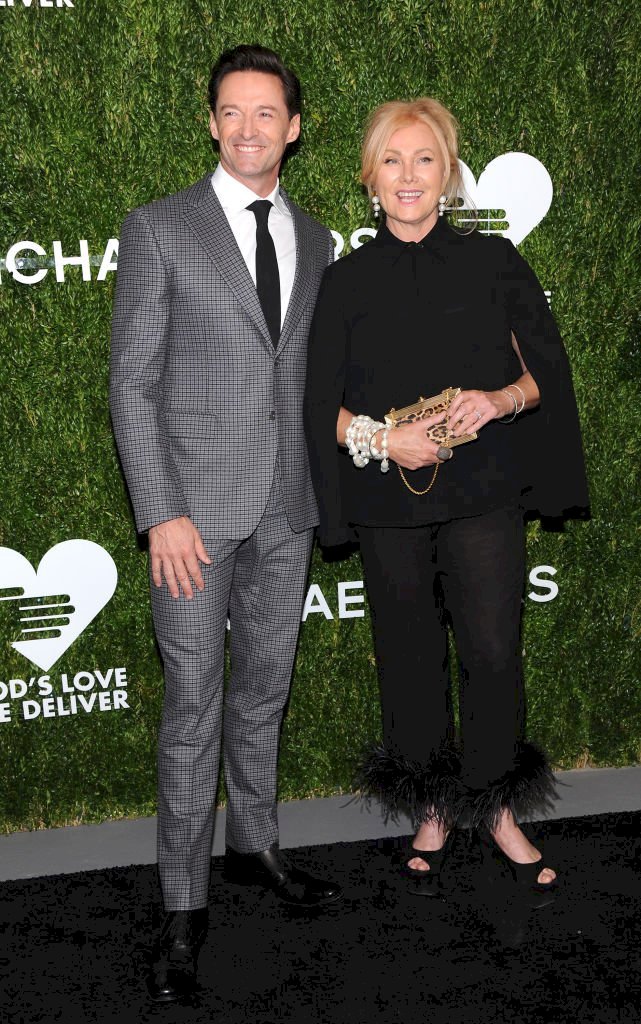 Who knew that Hugh Jackman has been facing these rumors? It seems like he is in fact very much happy to be married to his wife, Deb, and enjoying life with his beautiful family. What do you think about these whispers? Leave us a comment and be sure to click the share button!