Growing Pains: What Happened In The Past 35 Years?
It has been 35 years since the 80s sitcom "Growing Pains" aired on ABC, and the fans couldn't be happier when they found out about the impromptu reunion. But, what has happened in the years between the last episode and now? And what have the actors been up to? Keep reading to find out, as well as some behind the scenes facts of the show!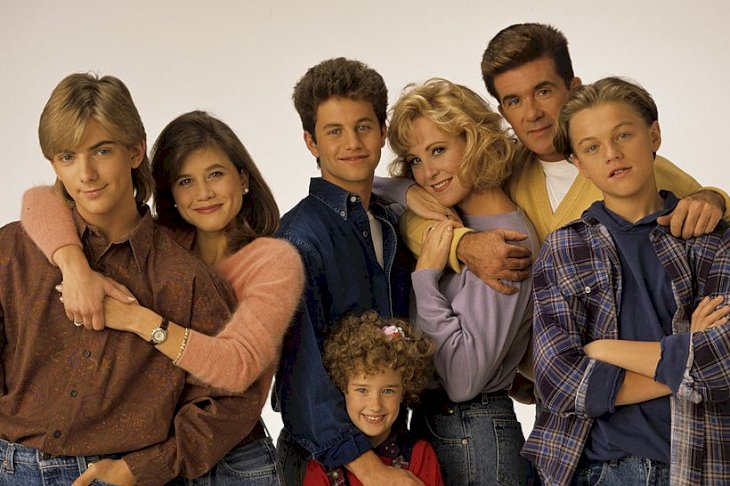 ---
"GROWING PAINS" FOR THOSE WHO DON'T REMEMBER
In case you haven't thought about this show in a while, the plot of "Growing Pains" basically revolves around the Seaver family, which is composed of Jason (a psychiatrist) and Maggie (a newspaper reporter), and their three children: Mike, Carol, and Ben. As with any family with young children and teenagers, it is bound to have some funny moments!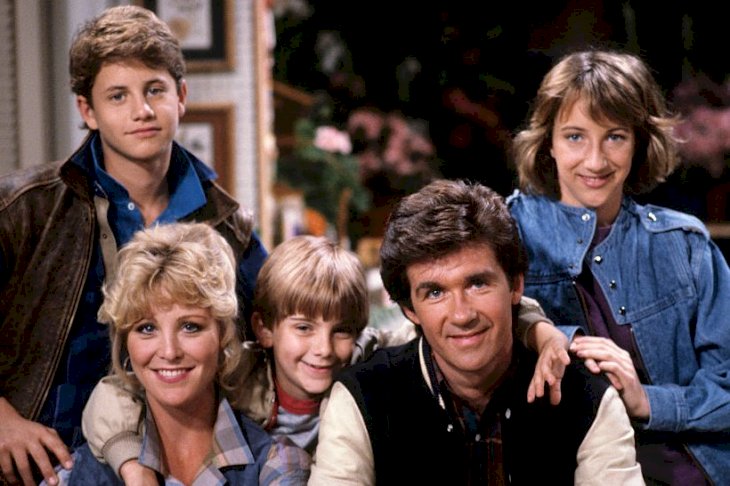 ---
WHO WAS PART OF THE CAST?
For over 160 episodes divided into seven seasons, between 1985 and 1992, this sitcom followed the ups and downs of the Seaver family, but what really brought the fans to the show was the charismatic performance of the actors who portrayed this loving family. So what have they been up to since then? Let's find out!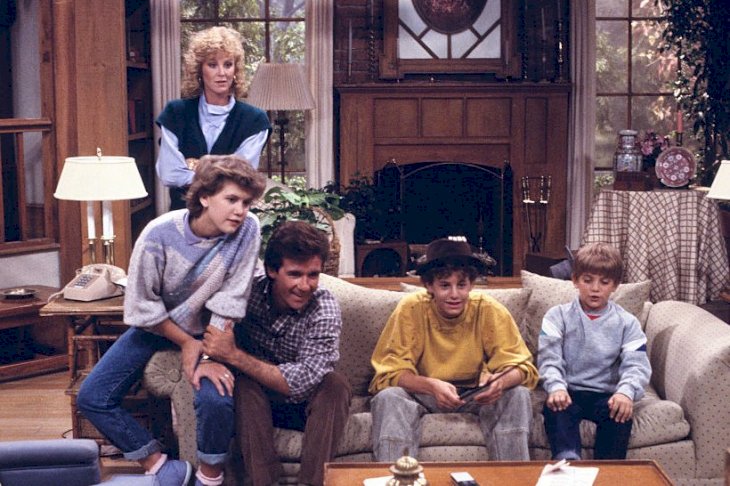 ---
ALAN THICKE / DR. JASON SEAVER
After leaving the show, Thicke continued his career in the entertainment industry, having been mostly acting as a host for pageants and television shows for a few years. While he also had an incredible experience as a score producer, his career eventually slowed down with time. Sadly, Alan Thicke passed away at the age of 69, on December 13th, 2016.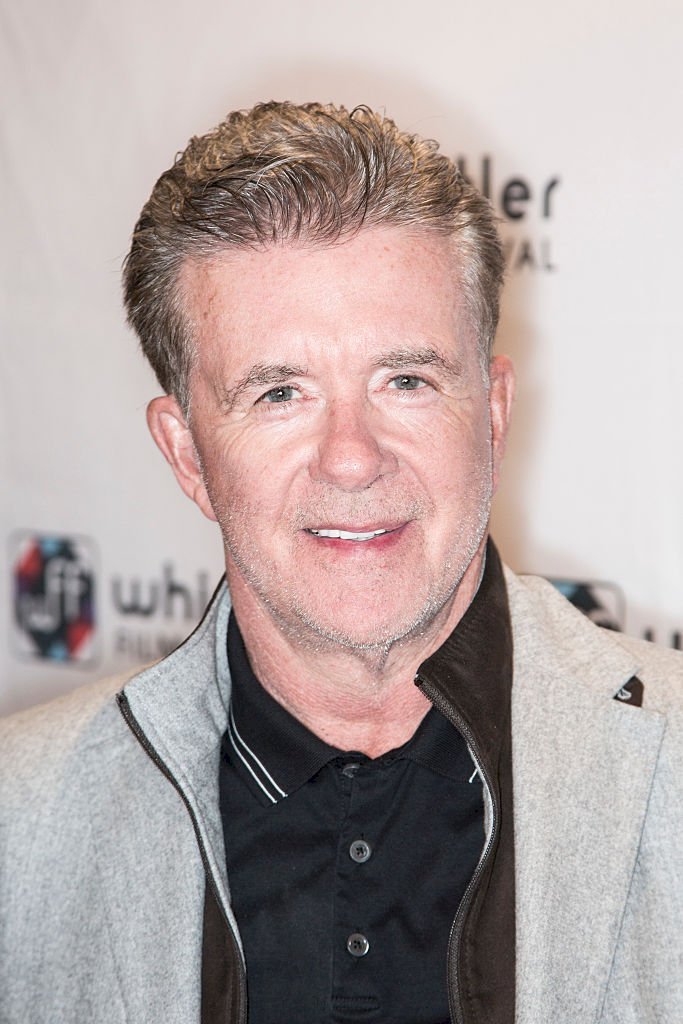 ---
JOANNA KERNS / MAGGIE MALONE SEAVER
While the show was still going, Kerns realized that "Directing is where I've always wanted to go", and even directed one of the show's episodes. From then onward, her career shifted from acting to directing, and while she made some appearances in television shows in the 90s, she has been focusing on directing, having 68 directing credits under her belt.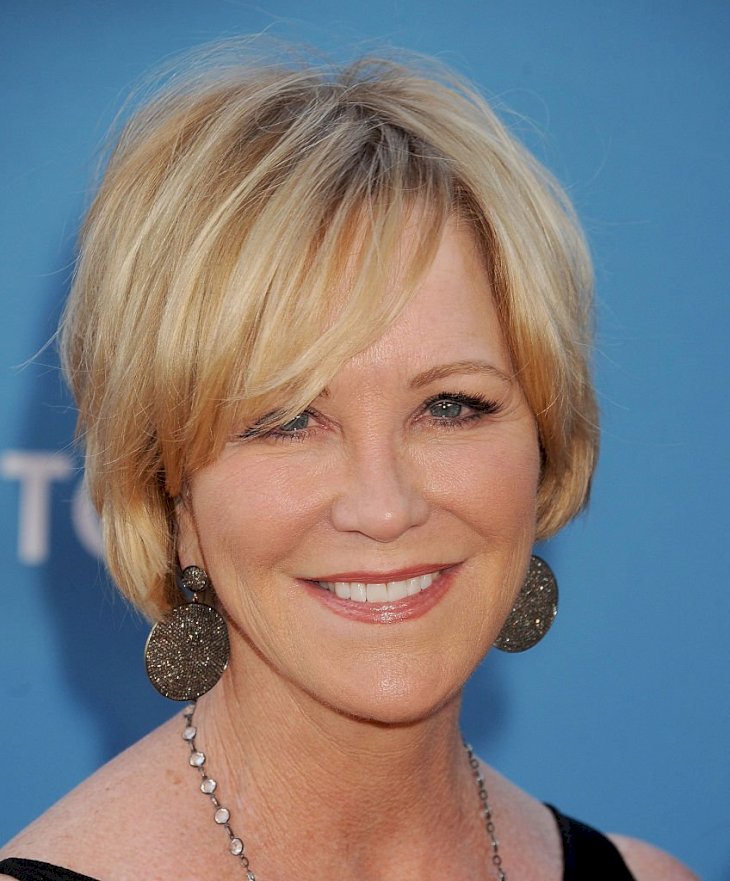 ---
KIRK CAMERON / MIKE SEAVER
Kirk's performance as Mike Seaver is considered by many the highlight of his career, and while he was nominated for two Golden Globe Awards with this role, once the show was over he didn't really make it to memorable movies or shows. He took some roles in small productions, the most famous being "Monumental: In Search of America's National Treasure".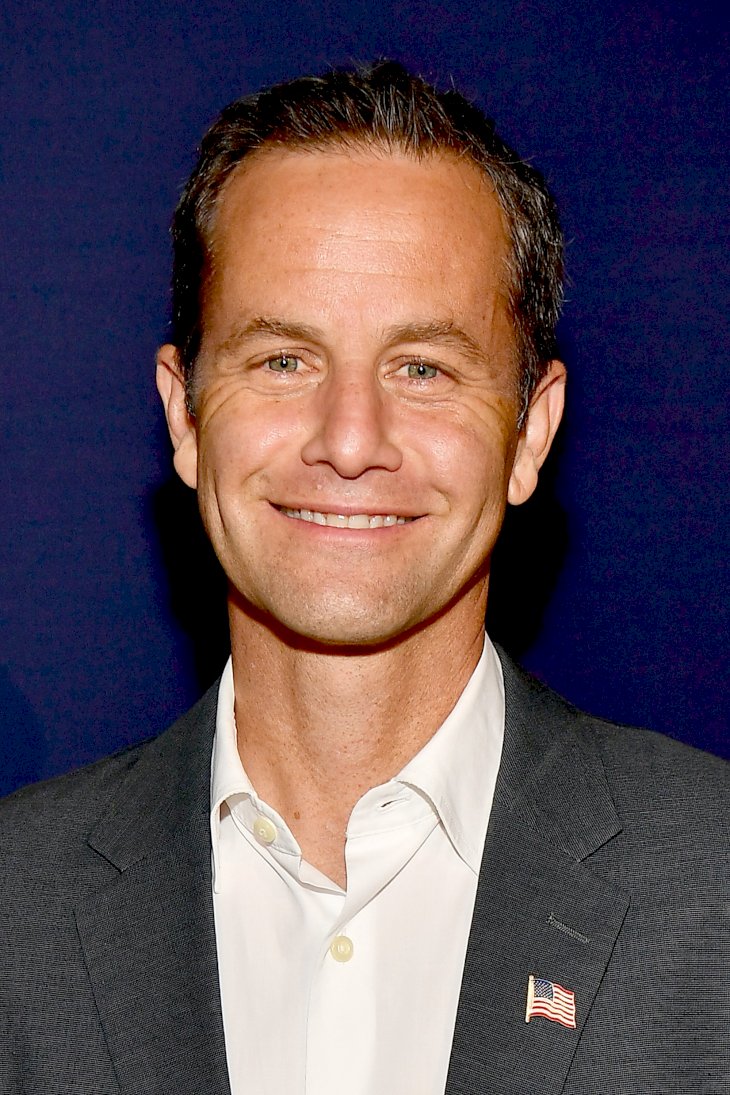 ---
JEREMY MILLER / BEN SEAVER
Jeremy's career had some ups and downs after leaving "Growing Pains". He made some appearances in movies such as "Milk and Fashion", "Ditching Party", and even did some television commercials. Miller also admitted to suffering from personal issues and has since become a spokesperson for Fresh Start Private Management Inc, the organization that helps people.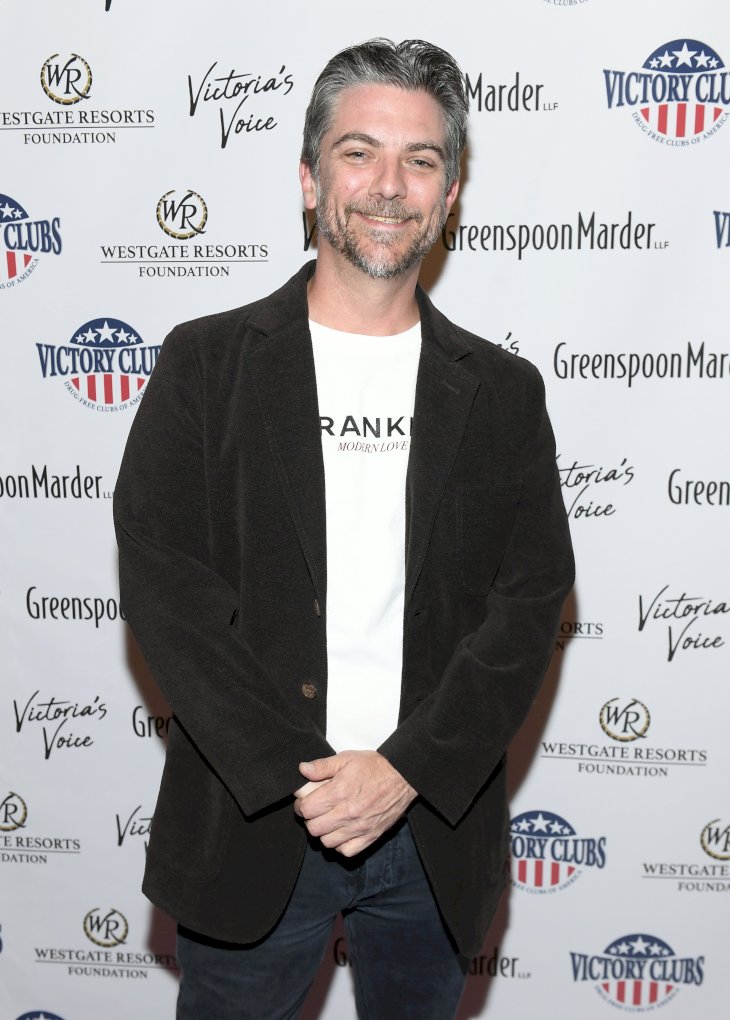 ---
TRACEY GOLD / CAROL SEAVER
Growing up as a child star, Tracey Gold suffered from an illness, which was really impacting her life while she was filming "Growing Pains", and even led her to take a break from the show. Once she overcame this illness, she continued her acting career, being cast in several television shows and movies. Her last credit was 2016's "All Hallows' Eve".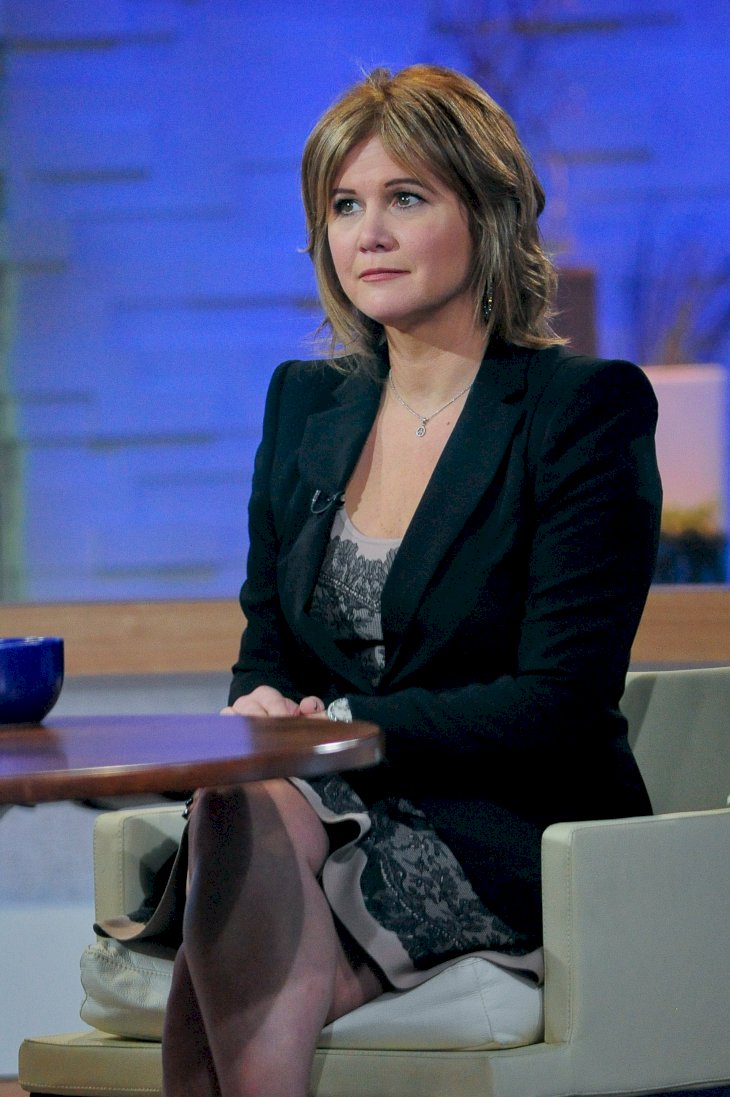 ---
WHO ELSE WAS ON THE SHOW?
While these five played the main characters, the cast had many other talented actors, who went on to make themselves quite renowned in the entertainment industry. For instance, Ashley Johnson, Andrew Koenig, Leonardo DiCaprio, and Chelsea Noble were also cast on the show, even though they only appeared in 20 episodes. But, what happened behind the scenes?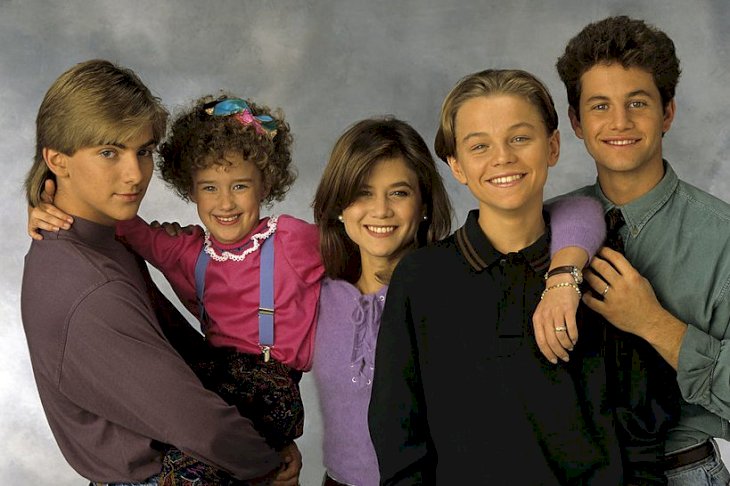 ---
IT WAS NOT EASY CASTING JASON SEAVER
According to a report from Michael Sullivan, who was the executive producer of the show, to People Magazine, the casting team "looked at 150 actors before we came across Alan. He brought a certain charm and charisma; we thought he was a godsend." Hopefully, Alan was there to save the day and indeed made an incredible job at playing Jason!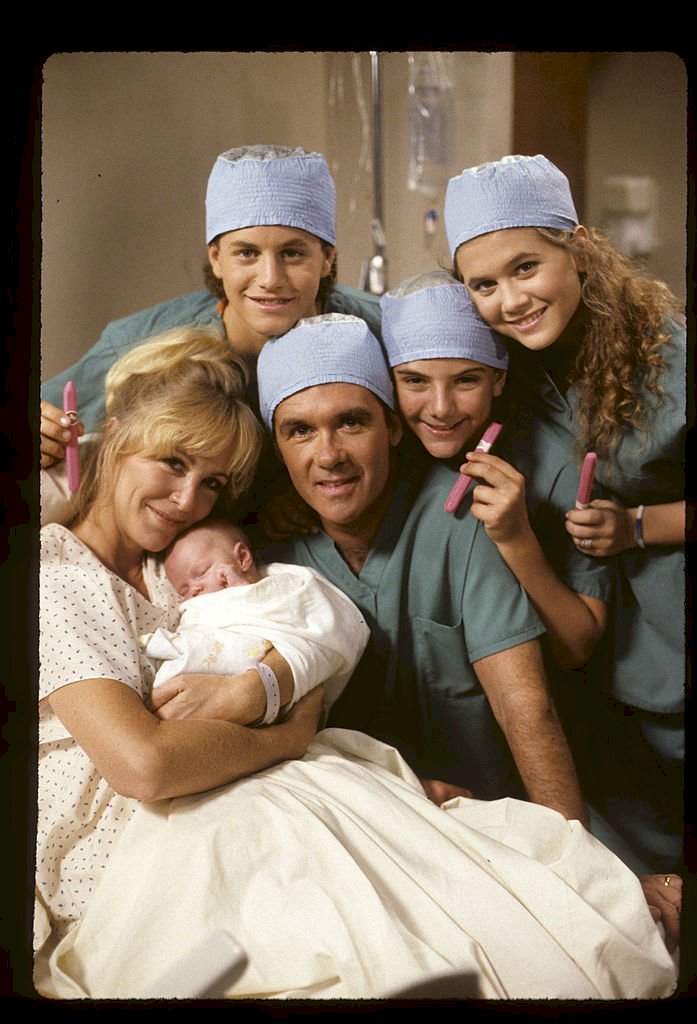 ---
ALAN THICKE'S SON, ROBIN THICKE, WAS AN EXTRA ON THE SHOW
During an interview in 2015, Alan revealed that "If you watch real closely in some episodes, you'll see my son, Robin, at about the age of 11 and 12, participating as an extra in a classroom scene or at a party that Mike Seaver was throwing. My son Brennan was also in some episodes." Did you ever notice that?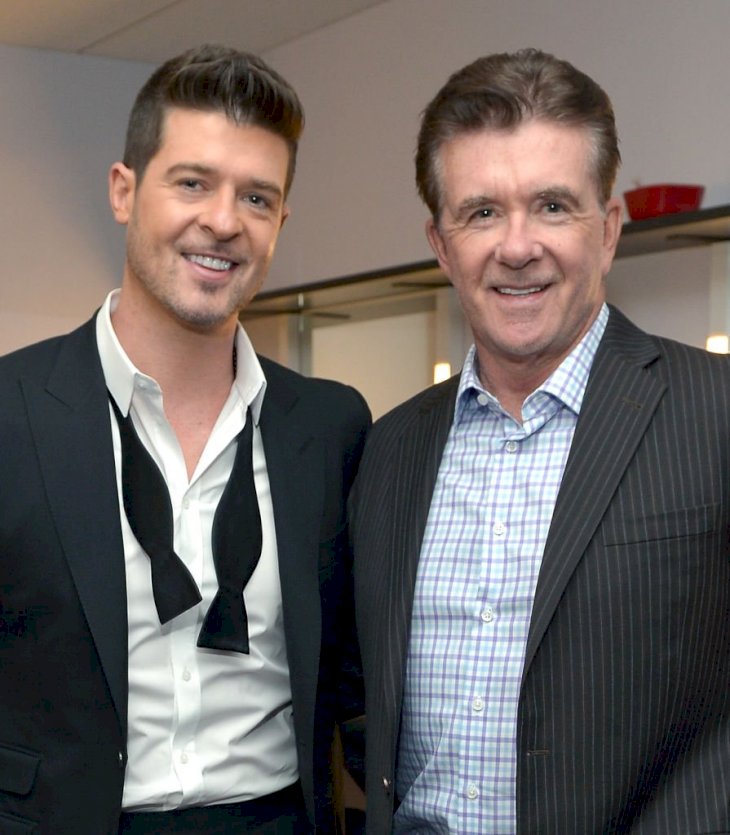 ---
FANS COULDN'T GET OVER JEREMY MILLER 
"'Growing Pains' has large popularity out there and I have a very - a large, large following out there, bigger than I ever could have expected anywhere else. They absolutely adored the show. We were one of only two shows that were on during the '80s in China. It was the only two American shows that were allowed."
---
MILLER WAS NOT VERY KEEN ON SHARING HIS SCREEN TIME WITH OTHER HEARTTHROBS
"There was a little bit of competition there," he said about Leonardo DiCaprio making it on the cast. "It bothered me that the network felt it was necessary to bring him in rather than focusing on my character, who had now grown up and could now take over for Mike as the rapscallion. That was a little weird."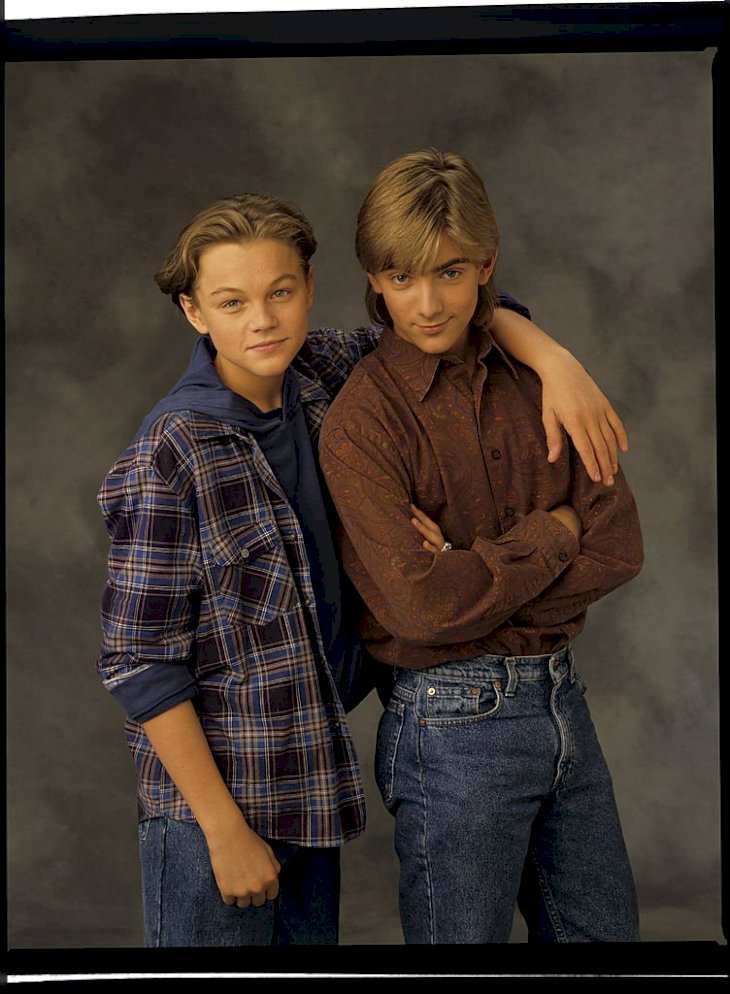 ---
THE PRE-SHOW RITUAL THAT WAS PRETTY STRANGE
During an interview with ABC, Thicke commented that every actor would leave their chewed up gum on a stack of old gums before entering the show. He said that "…As you make your way onto the scene, you would stick your gum on this ever-growing wad. It ended up weighing about 11 pounds." How nasty is that?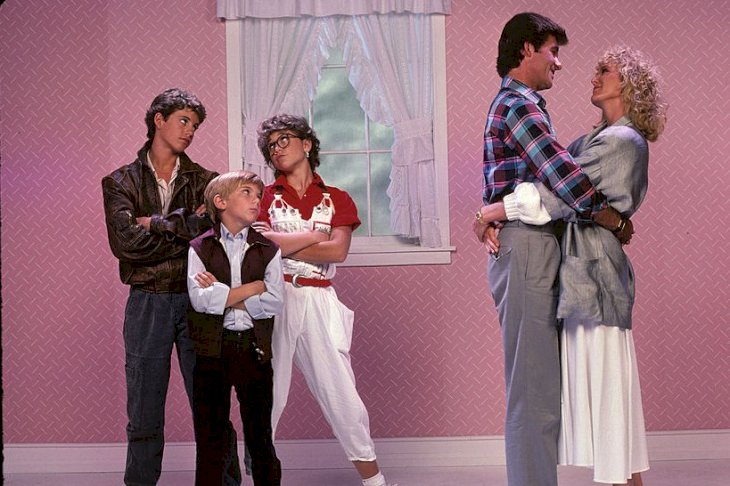 ---
THE REUNION AFTER 35 YEARS
During a meeting with "Entertainment Tonight", the actors who gave life to the Seavers' family shared how this series impacted their lives and reminisced about the good old days. So, what did Joanna Kerns, Kirk Cameron, Tracy Gold, and Jeremy Miller have to say? And, more importantly, will there ever be a "Growing Pains" comeback?
Growing Pains debuted 35 years ago today and I've never felt older. pic.twitter.com/mBaXfiUp2S

— Darren Sweeney (@dwsweeney) September 24, 2020
---
THEY COULDN'T BELIEVE IT HAS BEEN SO LONG
While the cast members confessed that it wasn't the same sitting there without Alan Thicke, Gold commented that "It's unbelievable, unimaginable. And yet it feels like yesterday in so many ways," explaining how quickly the time went by since the show ended.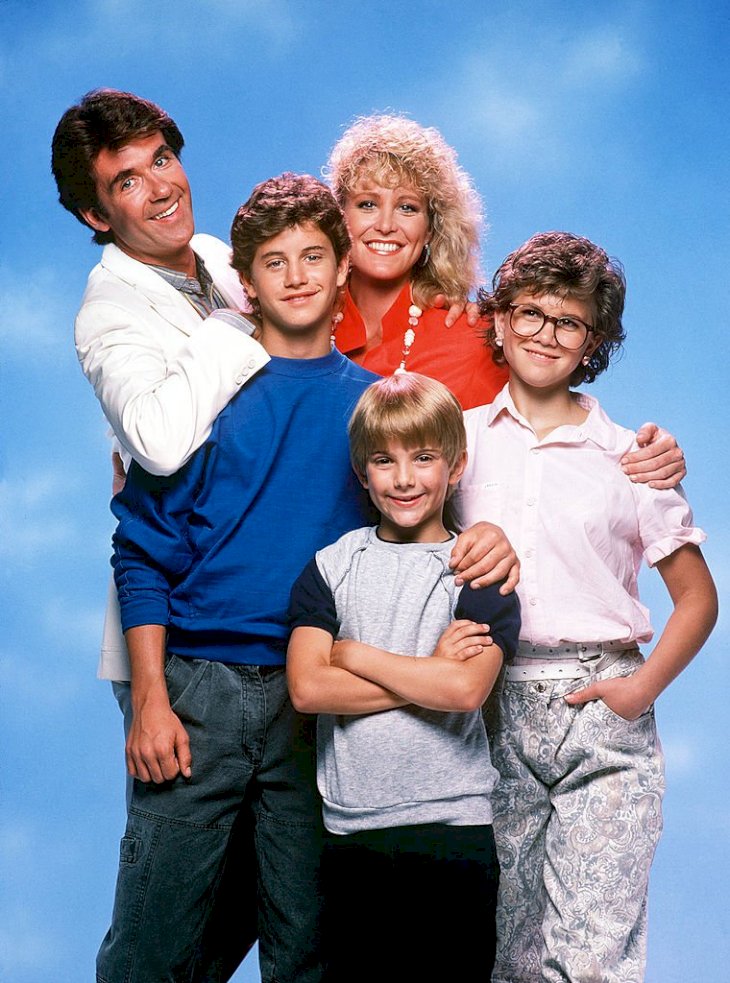 "We're just missing Alan. He always had us laughing, had me laughing," Joanna Kerns commented. "He was one of the most charming men I'd ever met. I think I was a little old for him, but we became really good friends. I saw him a week before he passed."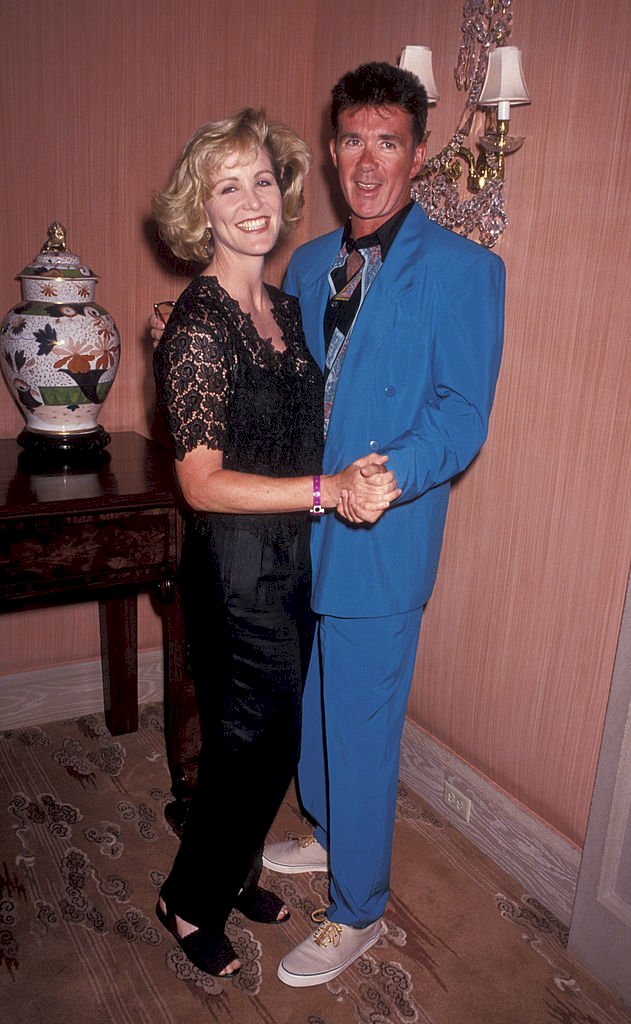 ---
THE CAST REMEMBERED HOW IT WAS TO HAVE THICKE BY THEIR SIDE
"It's been years now and I still reach for the phone occasionally, just thinking, 'I haven't talked to Alan in a while and want to say hi,'" Jeremy Miller explained with sadness, "He was a huge part of our lives."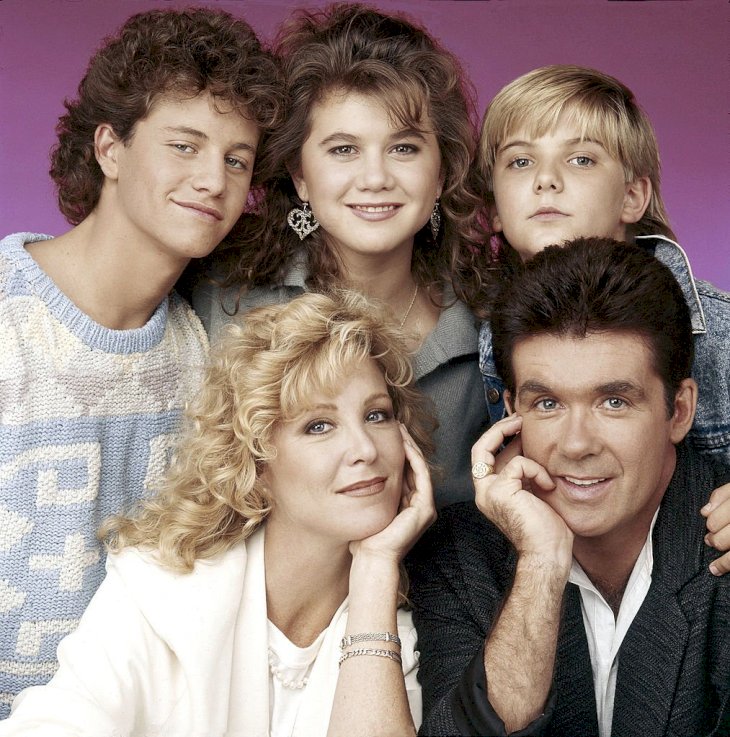 According to the cast members, Alan Thicke was a father figure to them, mostly due to the age difference, but also due to the relationship, they all built throughout the years. Kirk Cameron commented that he would often give advice on relationships and how to handle life situations.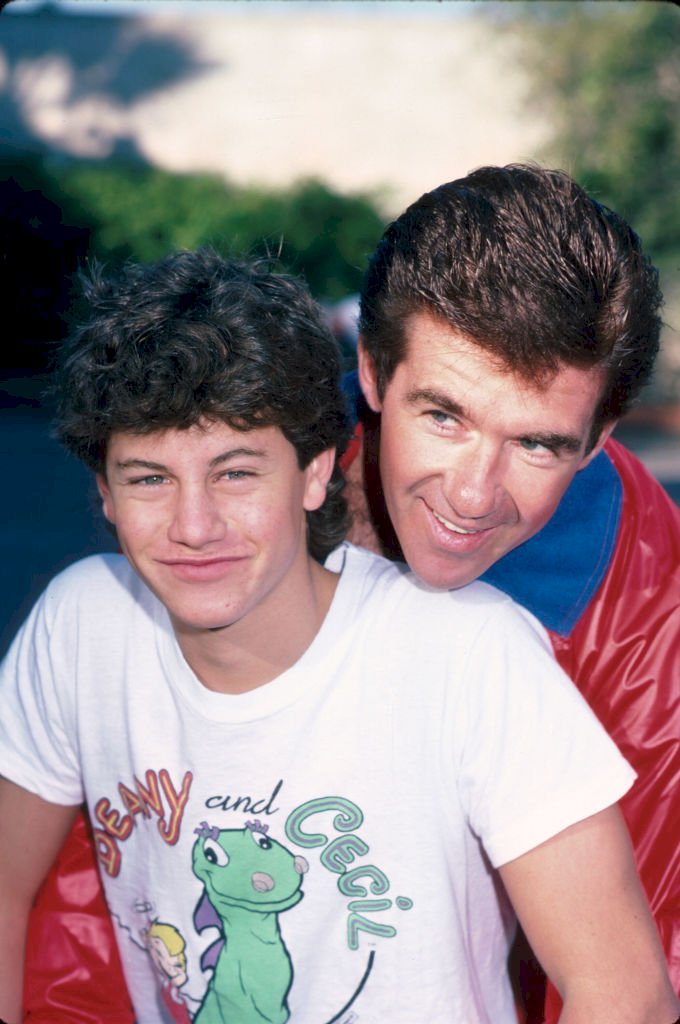 ---
A SECOND FAMILY ON SET
Cameron continued explaining that this strong bond wasn't only shared with Thicke, but with the whole team, mentioning that "It always felt like I was coming to my second family when we were on the set." The other cast members agreed, and in fact, they used to hang out very often outside of the set.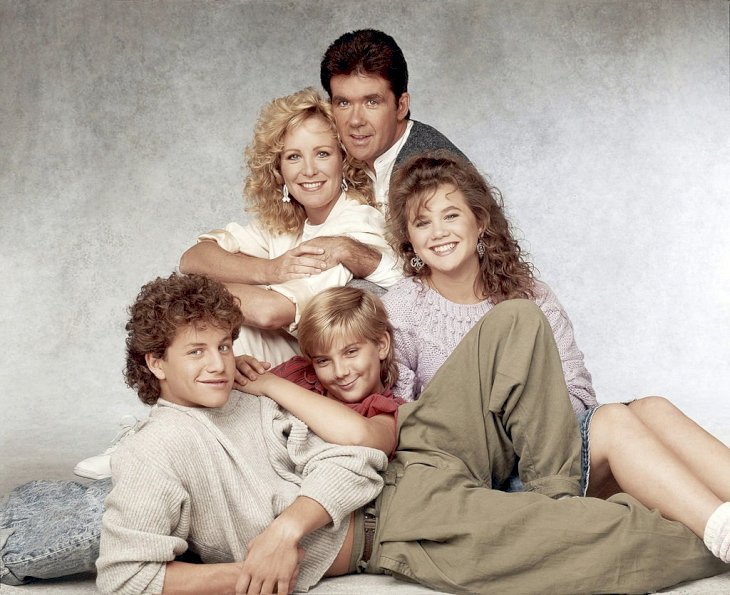 ---
THE ACTORS COMMENTED ON HOW IT WAS TO WORK WITH DICAPRIO
While Leonardo DiCaprio only appeared in 24 out of the 167 episodes, the actors have fond memories of him when he was just a young kid. "I just thought he was so sweet and so cute," Gold commented, continuing that Leonardo DiCaprio "was just so happy to be on set with us."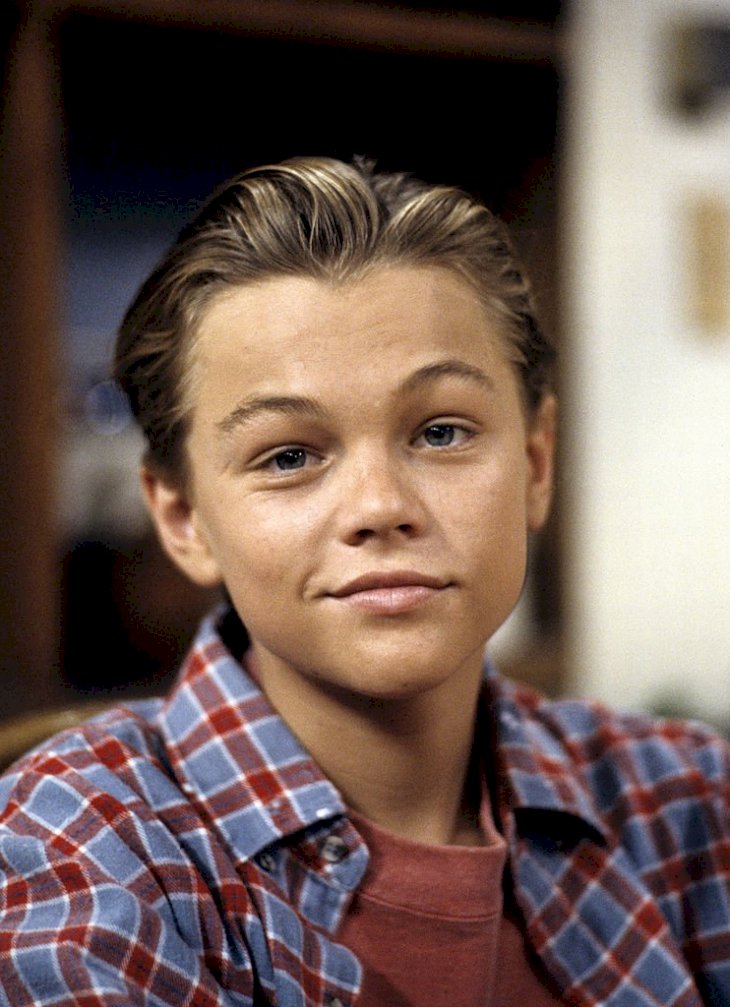 Kirk Cameron, who was quite a girl-magnet during his time on the show, also explained that the whole cast "love him" and that he was glad to "pass the Tiger Beat crown to Leonardo because it was his time." Well, Leonardo DiCaprio did come a long way after this show!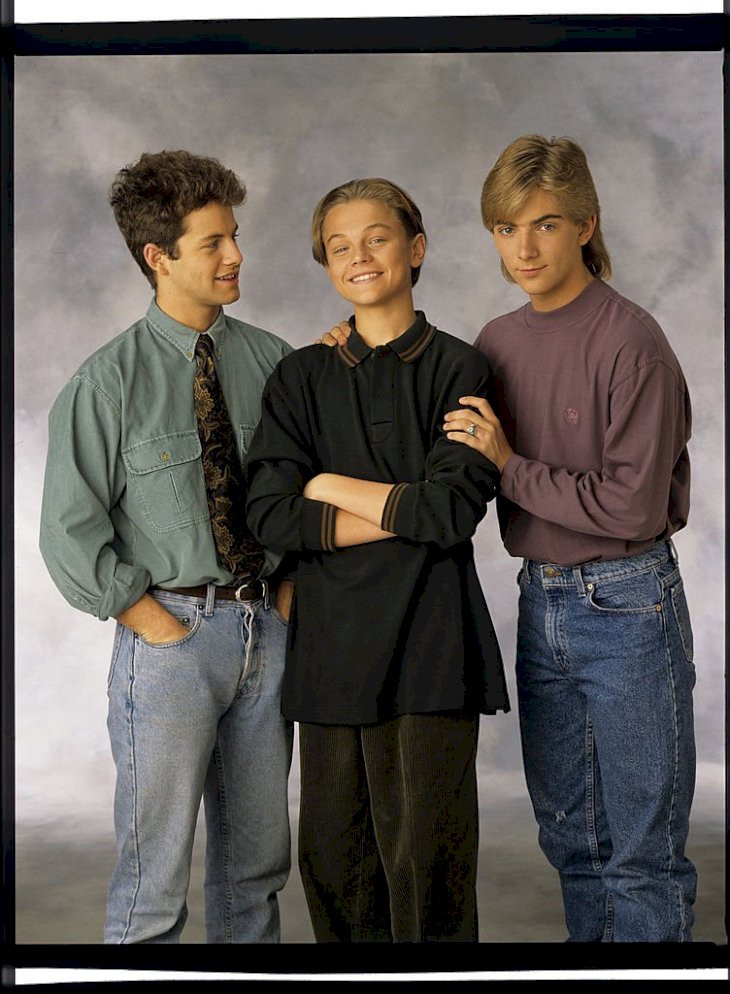 ---
OPENING UP ABOUT THEIR FAVORITE EPISODES
The four main actors also took some time to discuss which were their favorite episodes of the show, and they commented on Gold's first onscreen kiss, which was with Brad Pitt. Which young girl hasn't dreamt about this? Brad Bitt, just like DiCaprio, was one of the teenagers' faves!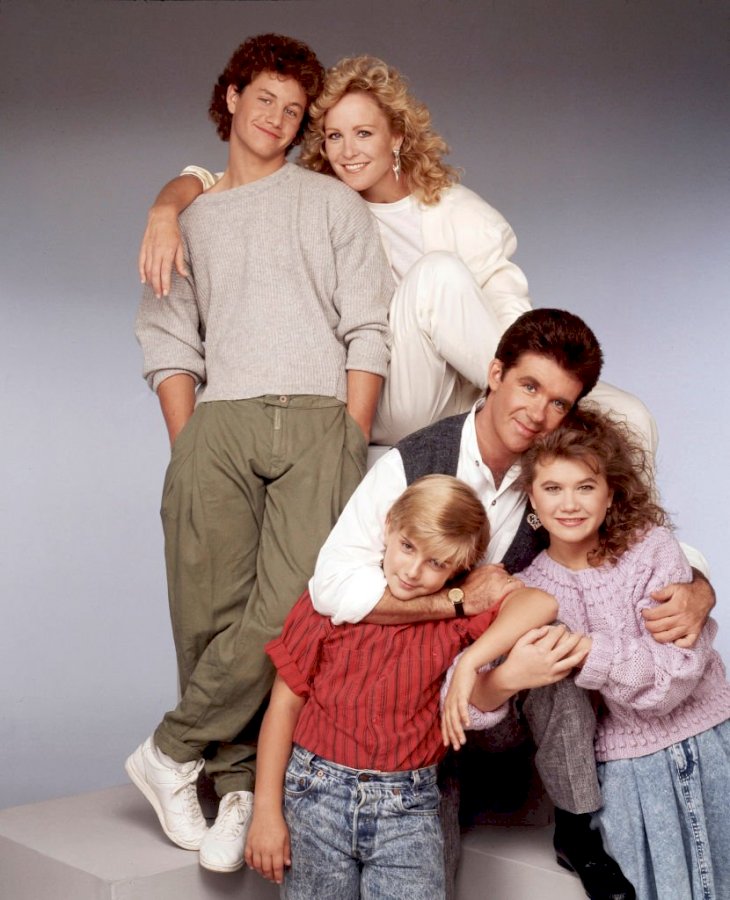 ---
IS THERE ANY POSSIBILITY OF THE SHOW RETURNING?
"What would we call it? I think Alan had an idea once it was 'Groaning Pains.' We've actually talked about this so I don't know guys, I think if we're gonna do this we've gotta do this soon," Kirk Cameron answered. And Gold confirmed, saying "I agree, we gotta get on board."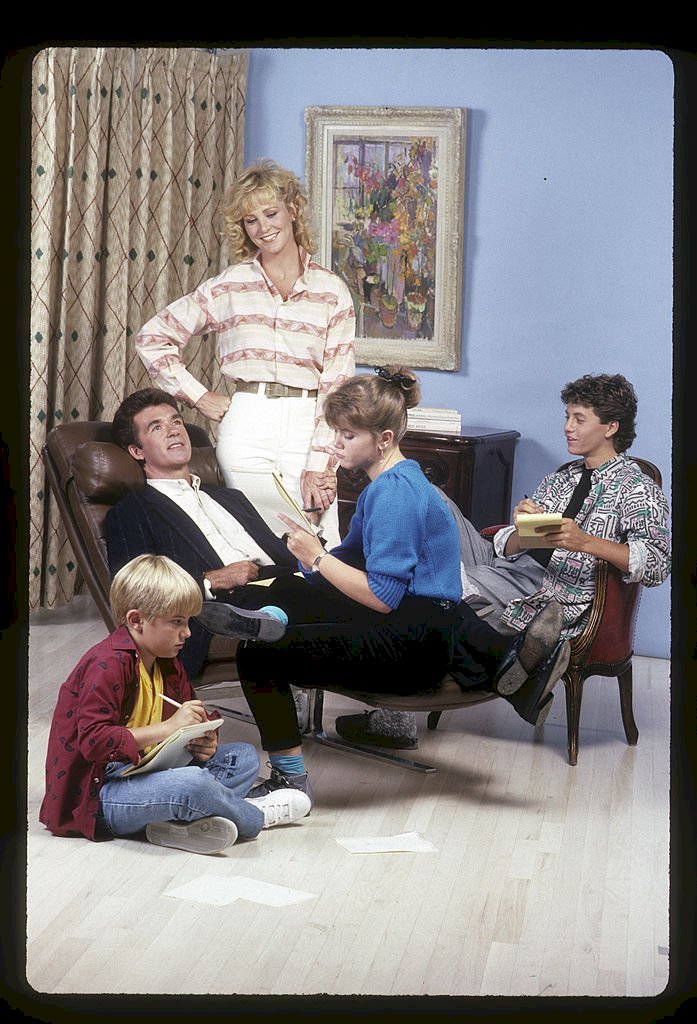 While the cast won't ever be the same, even if a reunion comes to place, there is definitely a legion of fans who would be very interested in hearing about what has changed in the lives of the Seavers. What do you think the story would be about? Let us know in the comments what your thoughts are and make sure to share this story with your friends!
ⓘ The information in this article is not intended or implied to be a substitute for professional medical advice, diagnosis or treatment. All content, including text, and images contained on, or available through this ENG.AMOMAMA.COM is for general information purposes only. ENG.AMOMAMA.COM does not take responsibility for any action taken as a result of reading this article. Before undertaking any course of treatment please consult with your healthcare provider.