The Boys In The Band Cast: Real-Life Couples
The Boys In The Band once again moved from Broadway to our screens thanks to Ryan Murphy and Netflix, and we just can't get enough of its fabulous all-gay cast! How do Superman and Batman relate to the cast? Which actors from The Boys In The Band are dating in real life? And what drama triggered Zachary Quinto to come out as gay? Let's find out!
---
ZACHARY QUINTO AS HAROLD
You know him from Star Trek, Heroes, and American Horror Story, and now Zachary Quinto is bringing The Boys In The Band to Netflix, together with his Broadway co-stars. Although he had long been known as an active supporter of gay rights and organizations, Zachary's own coming out was in fact catalyzed by 14-year-old gay activist and YouTuber Jamey Rodemeyer in 2011.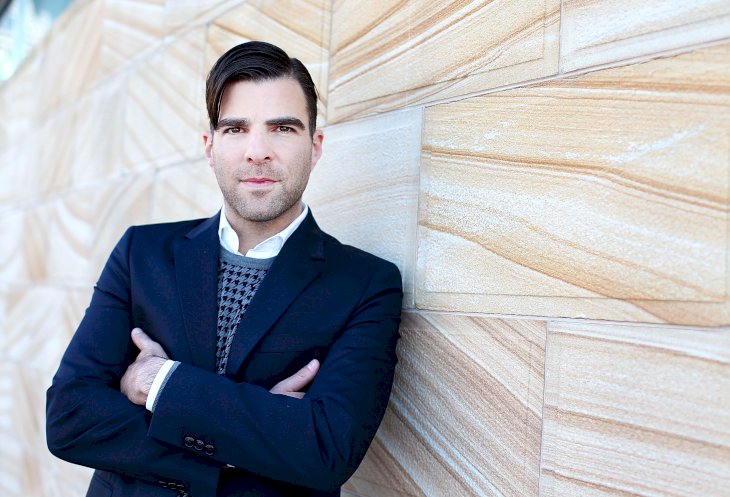 ---

"It became clear to me in an instant that living a gay life without publicly acknowledging it - is simply not enough to make any significant contribution to the immense work that lies ahead on the road to complete equality," the actor told New York Magazine.
---
Quinto dated a fellow actor Jonathan Groff for a couple of years, but they called it quits in 2013. Zachary reportedly had a fling with Jesse Tyler Ferguson. Although both actors admitted they never dated, they enjoyed the rumor because, quote "we love each other- as friends.''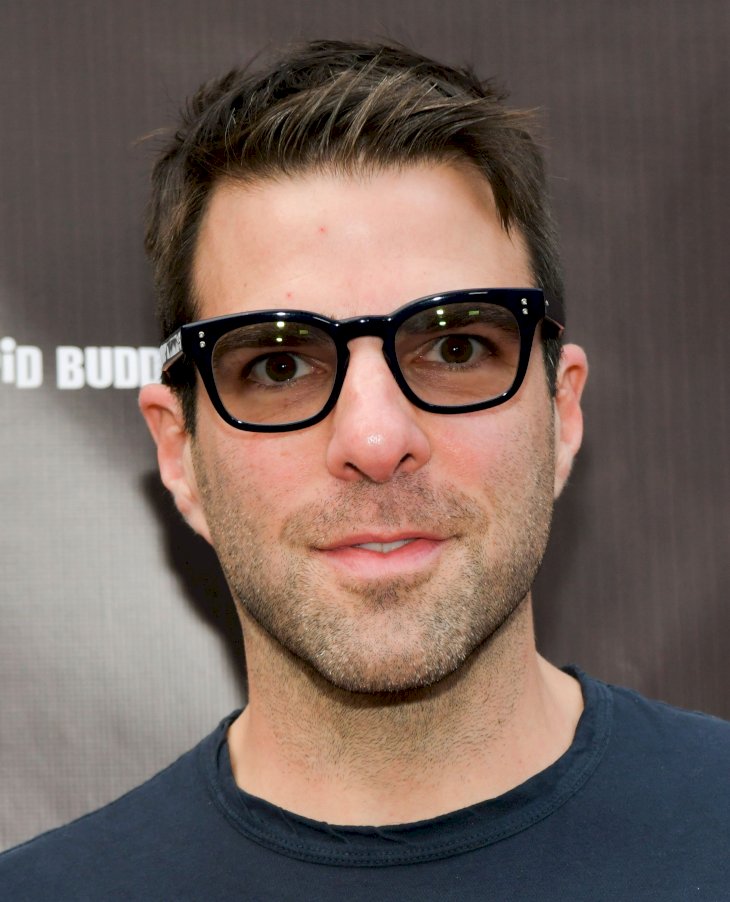 ---
Quinto's most recent love story featured model and musician Miles McMillan. The couple dated for more than 5 years before they broke up amicably in early 2019.  And while Zachary has reportedly been single since the break-up, fans claimed a new couple alert this January. Quinto was spotted walking a dog with 13 Reasons Why star Brandon Flynn, and the internet went mad shipping them!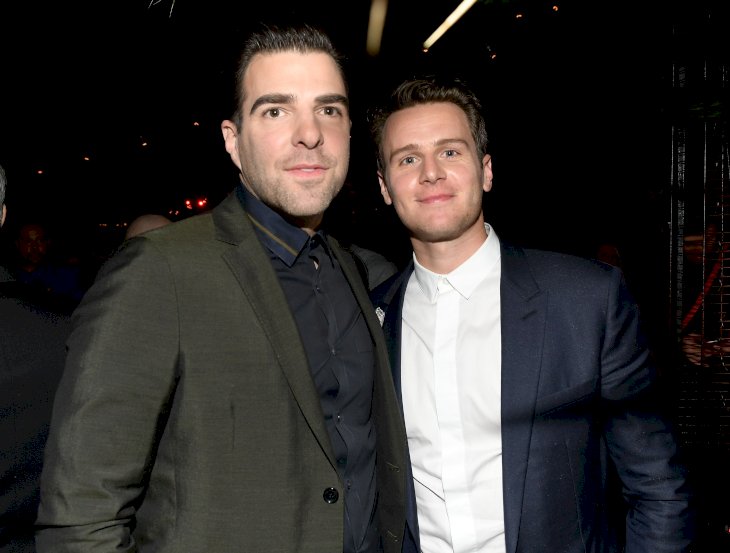 ---
ROBIN DE JESÚS AS EMORY
He was the only one in the cast to get a Tony nomination for The Boys In The Band play in 2019, but his portrayal of Emory almost didn't happen! When Robin was offered the part, he was busy with rehearsals for another play, Homos.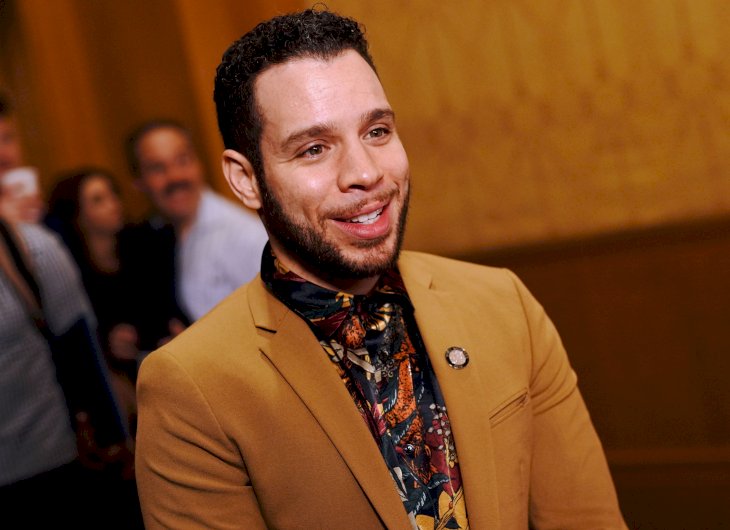 ---
De Jesus thought that his chance to join the all-star, all-gay cast was missed for good, but fortunately, the timing for Ryan Murphy's hit changed. For Robin, who used to play humiliated gay characters, portraying the brave campy queen was truly liberating, and being in the company of very out and proud gay men helped a lot:
---

"It became so meaningful to be in that group because I tapped into that pride and it gave me permission to take up my space," he said in an interview. 
---
As for his love life, Robin is reportedly single. He admitted to having had a couple of heartbreaks in the past, but they helped him to become confident about himself as a lover. De Jesús also revealed that Wade Robson was his first celebrity crush. And as for The Boys In The Band cast, Andrew Rannells is the one who makes him laugh the most.
---
ANDREW RANNELLS AS LARRY
You probably remember him as Elijah from Girls or Bryan from The New Normal, but Andrew Rannells' career of over 30 years spreads much further than TV. He's made a name for himself in theater, anime, and animation. He played a stripper in both The Bachelorette and in Sex and the City, but those are not roles he's embarrassed about. 
---
Believe it or not, Andrew regrets playing James in the Pokemon Live! Musical and even said he would have rather starred in a porn or snuff film instead! Anyways, Rannells considers himself fortunate to have always been able to be out both on and off-screen and stage.
---
His upcoming big project is another collaboration with Ryan Murphy - Netflix's icon-packed adaptation of The Prom musical. The crew and cast, including Meryl Streep, Nicole Kidman, and James Corden, managed to finish shooting during COVID so that we can all have a good story for Christmas.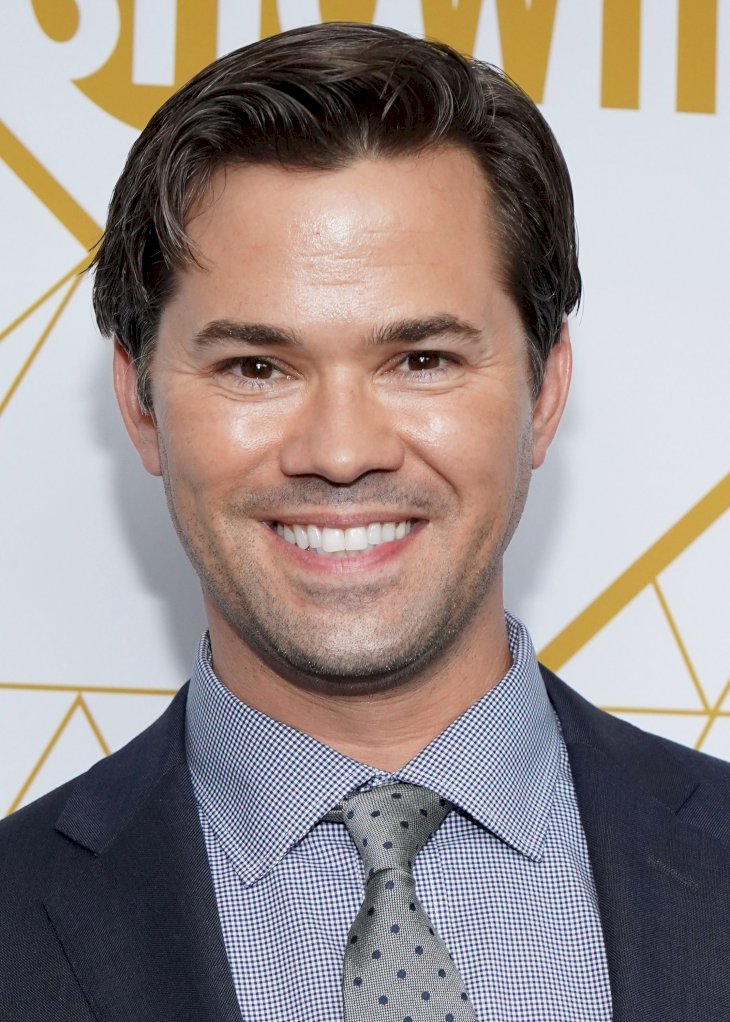 ---
As for Andrew's love life, we were excited to know that his on-stage romance with Tuc Watkins moved to real life! Yes, the actors became an Instagram official couple one year ago, and they look adorable together! In addition to playing partners in The Boys In The Band, Rannells and Watkins starred in Showtime's Black Monday together, and things turned hot on set! 
---
As Andrew recently told Seth Meyers, filming intimate scenes with his actual boyfriend in front of co-workers was really awkward. Well, we can understand his anxiety!
---
TUC WATKINS AS HANK
Before he became Andrew Rannells' on-stage boyfriend, Tuc Watkins was mainly known for his TV roles in the soap operas One Life to Live and Desperate Housewives. He appeared in thirty-something other series including General Hospital, Baywatch, and Parks and Recreation.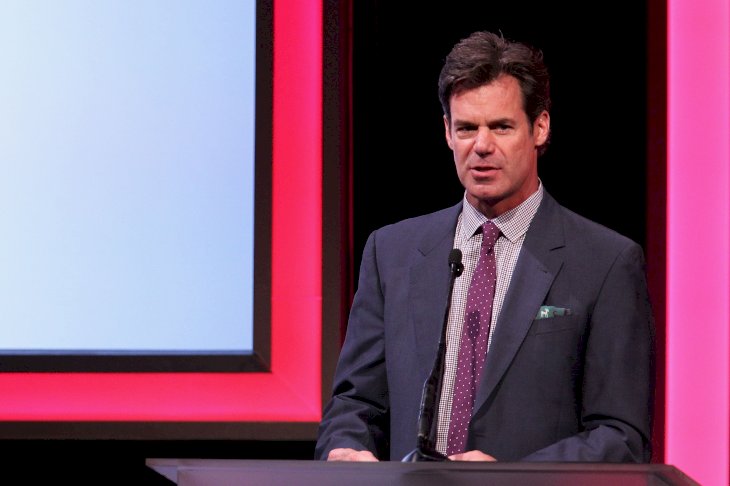 ---
As for The Boys In The Band, Tuc believes that the play and the movie stand as an important, vital portrait of the toll prejudice takes on both a personal and societal level.
---

"When you've got a leading man saying 'Here's who I am, and I'm still working or I get to work not in spite of that but because of it, that is the turn of events, that changes the zeitgeist," he said. 
---
Now 54, Watkins came out as gay only seven years ago in his interview with Marie Osmond. By that time the actor had already welcomed twins Catchen and Curtis via a surrogate. The kids will turn 8 in December, and meanwhile, they enjoy spending time with their dad Tuc and his boyfriend Andrew. 
---
MATT BOMER AS DONALD
If at first glance you thought that Donald was played by Henry Cavill himself, you're not the only one! In fact, both Cavill and Bomer were set to portray Superman before the role was recast, and Matt voiced Clark Kent in the "Superman: Unbound" video and portrayed him in Toyota Prius commercials.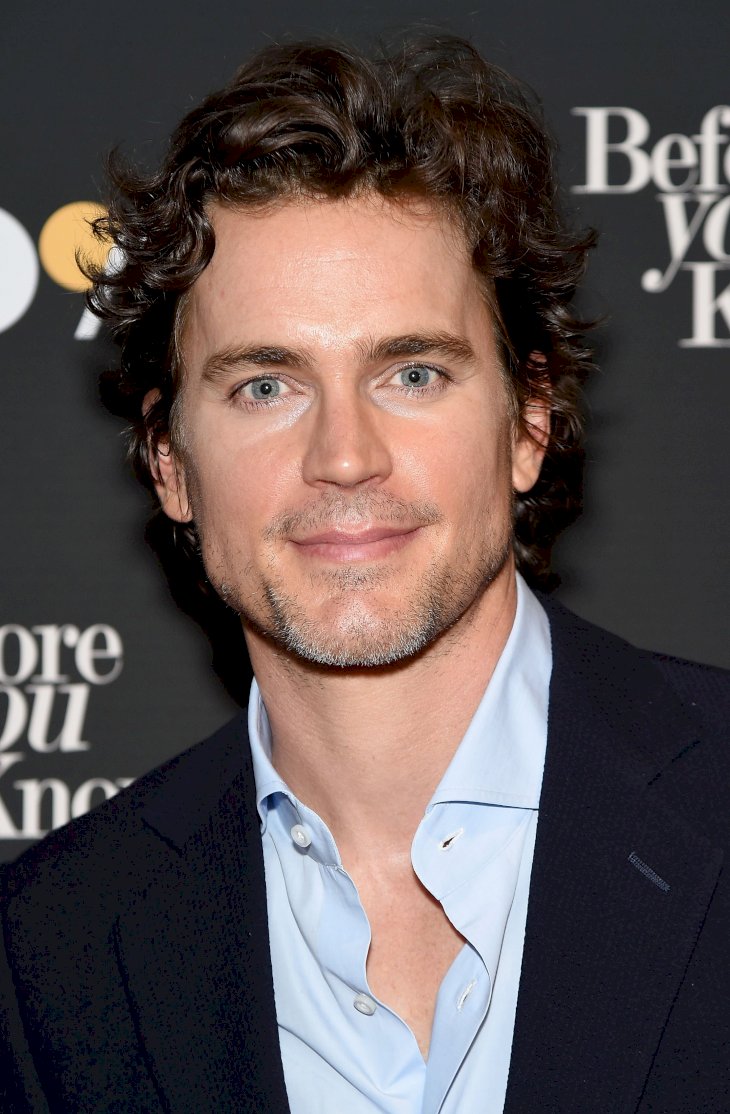 ---
Bomer is a cousin of Courteney Cox and a distant cousin of Justin Timberlake. But he made a name for himself with numerous TV and film credits, starting with soap operas All My Children and Guiding Light. Matt's most prominent works on television were in the series White Collar, The Last Tycoon, and American Horror Story.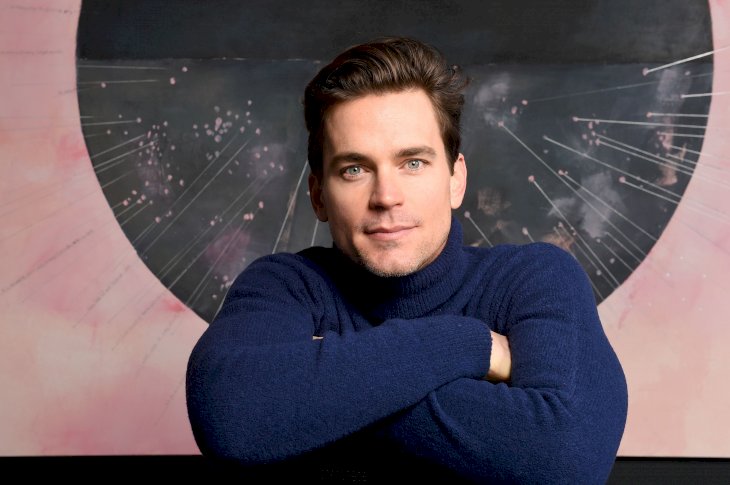 ---
He shared the big screen with Channing Tatum in Magic Mike and played opposite Jim Parsons in The Normal Heart. However, the actor admitted that being an openly gay man in Hollywood came at a cost, and The Boys In The Band became a truly freeing experience. 
---
To a person who grew up in an ultra-conservative religious family, coming out was a really difficult thing. Bomer used to avoid commenting on his relationship or sexuality allegations until he publicly came out in 2012. And he did it in the sweetest way!
---
During his speech for accepting the Activism Award for fighting against HIV/AIDS, Matt thanked his family - Simon, Kit, Walker, and Henry - for teaching him what unconditional love is. The actor secretly married publicist Simon Halls in 2011 and revealed it only three years later. Together the couple is raising three teenage kids conceived through surrogacy.
---
CHARLIE CARVER AS COWBOY
The youngest in the cast, 32-year-old Charlie Carver, has had quite a remarkable year so far. Recently, he played the sweetest hospital worker Huck Finnigan in Ratched alongside Sarah Paulson. And he was also cast in the next Batman movie alongside Robert Pattinson and Colin Farrell, so 2021 is gonna be huge for the actor, too.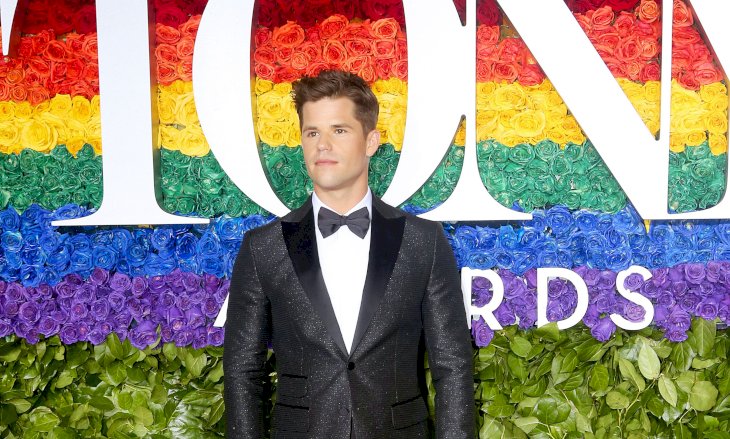 ---
But where have we seen him before? Charlie was a child actor, and together with his identical twin brother Max hey appeared in Desperate Housewives, Teen Wolf, and The Leftovers. Charlie also had solo roles in Hawaii Five-0 and The League, while his brother appeared in The Office and Victorious.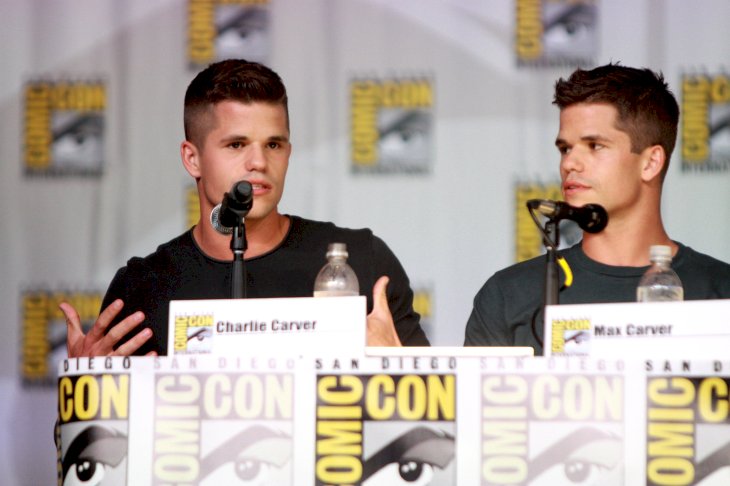 ---
As for his role of 'eye candy' Cowboy in The Boys In The Band, Carver confessed to initially feeling very insecure and not 'hunky' enough for the role, but it led him down an important path of self-discovery: "I was forced to confront that shit head-on. I had to find a different way into the character and then trust that it was enough."
---
The actor came out in 2016 through a post on his Instagram, and he's never regretted that decision. Carver was grateful for the support from fans and champions like Ryan Murphy who opened the doors for him. Reportedly, Charlie is single now, and it's no wonder considering his work commitments. 
---
JIM PARSONS AS MICHAEL
Although Jim Parsons played Sheldon Cooper for 12 years, the actor keeps proving to us that he's so much more than his famous sitcom role. Parsons' dramatic roles include the movies Hidden Figures and the highly-praised The Normal Heart, where he shared the screen with Matt Bomer, as well as Netflix's mini-series Hollywood, where Jim was also a producer.