Supernatural Cast: Real-Life Couples 2020
Supernatural Season 15 is around the corner, so what better time than have a look at the cast's love lives?! Whose real-life marriages were destined by what seems like fate? By what funny nickname does Jared Padalecki call his wife? And which tragedies did Dean Morgan have to overcome to find happiness? Let's see whether the cast of Supernatural's love lives are heavenly or hellish!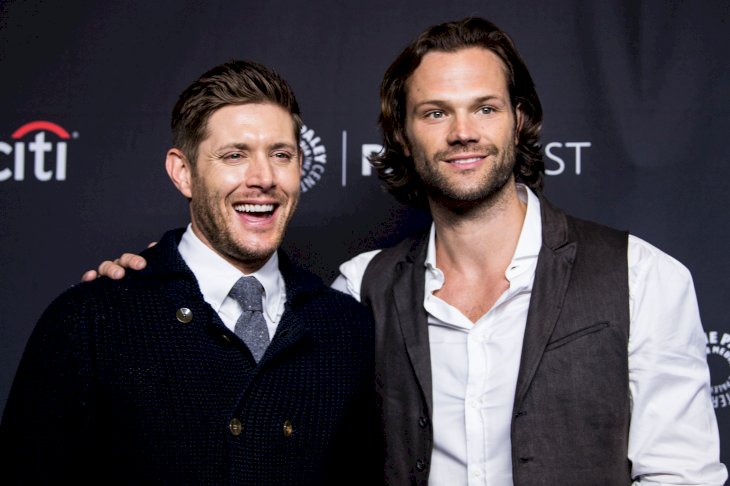 ---
JARED PADALECKI
Remember when Sam met Ruby? Can you believe that's already 10 seasons ago?! Well, in real life, they've been married for 10 years. Clearly, it's a case of lights, camera, action until death do them part! And soon she'll be playing Sam Winchester's on-screen wife as well. Turns out, their on-set meeting was the start of a long-term love story.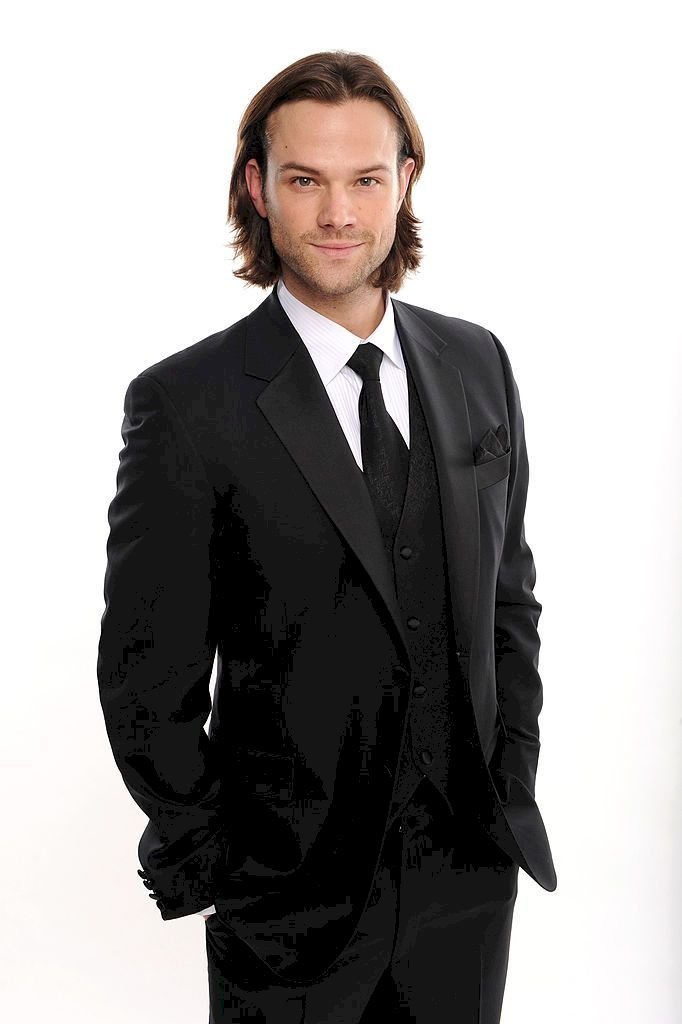 ---
You'll know that when Jared first laid eyes on his future wife, Genevieve, she was in her underwear. Anyways, he finally scraped up the courage to strike up a conversation. This was while she was reading a book, and obviously, fully clothed Padelecki recalls his thoughts at the time: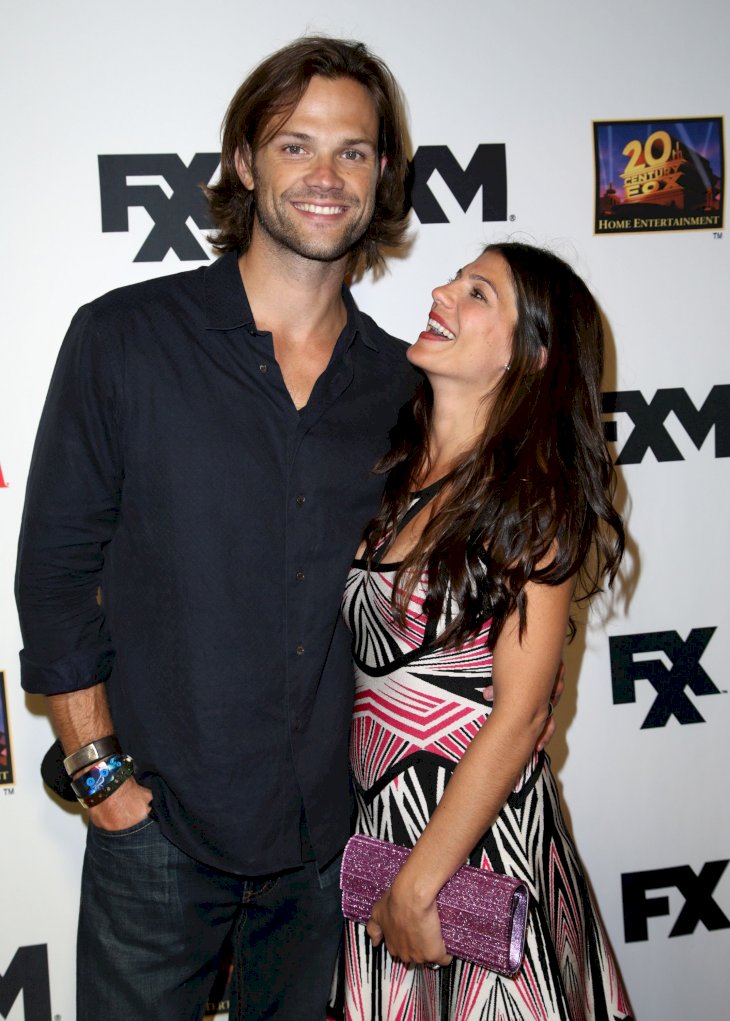 ---

"I think she was like, 'Who is this long-haired A-hole who thinks he can come talk to me while I'm reading a book?'"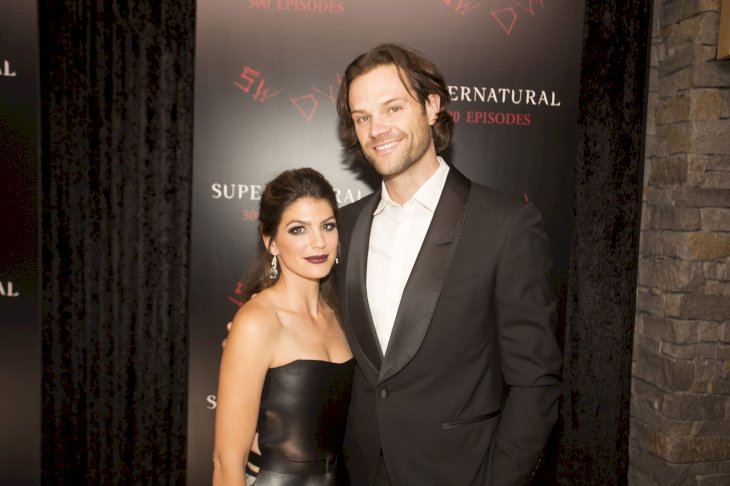 ---
Only four months after their destined on-set meeting, he asked her out on a date. Skip forward roughly a year, and he got on one knee to ask her hand in marriage. It was a romantic proposal at a New York museum, in front of their favorite painting, Joan of Arc. If you thought it was destiny, then you'd be right. 
---
Just listen to their wedding day!  Genevieve had this dream of getting married underneath the falling snow. The week before their wedding day, as well as on the morning itself, the skies were clear, no show in sight… She started giving up on her wish. But then, you guessed it, the snow showed up right on time. If that's not a match made in heaven, then what is. 
---
From Ruby and Sam to the GOAT and Grizzly! Yeah, Gen calls him Grizzly, and Jared loves calling her the GOAT. We think it must be because she's clearly got green fingers and loves her veggies. Still, Jared loves her for her, and not just for her perfect cabbages.
---
How about kids, do they have any? Yes, three, actually! They love spending time together in the kitchen, and his daughter is a food critic of note. Also a makeup artist in the making, she recently gave him some makeup help for Season 14! Has being a Dad changed Jared? Undoubtedly yes! He had recently said that: 
---

"Learning lines or this or that becomes unimportant. It's about going, 'Are Gen and Odette okay? Is Tom okay? Is Shep okay?'"
---
MISHA COLLINS
Why doesn't his wife seem to appear in any of his social media posts?! Did they split? Rest assured, Misha and Victoria Vantoch have been together for 17 years, married for 9! She's just a bit camera shy, that's all. 
---
They've known each other since high school and met in an English literature class. Where, by the way, Misha was the only guy. First came love, then came marriage… you know the rest of the rhyme. They renewed their vows at a supermarket, both dressed in drag. Wickedly fun, right?!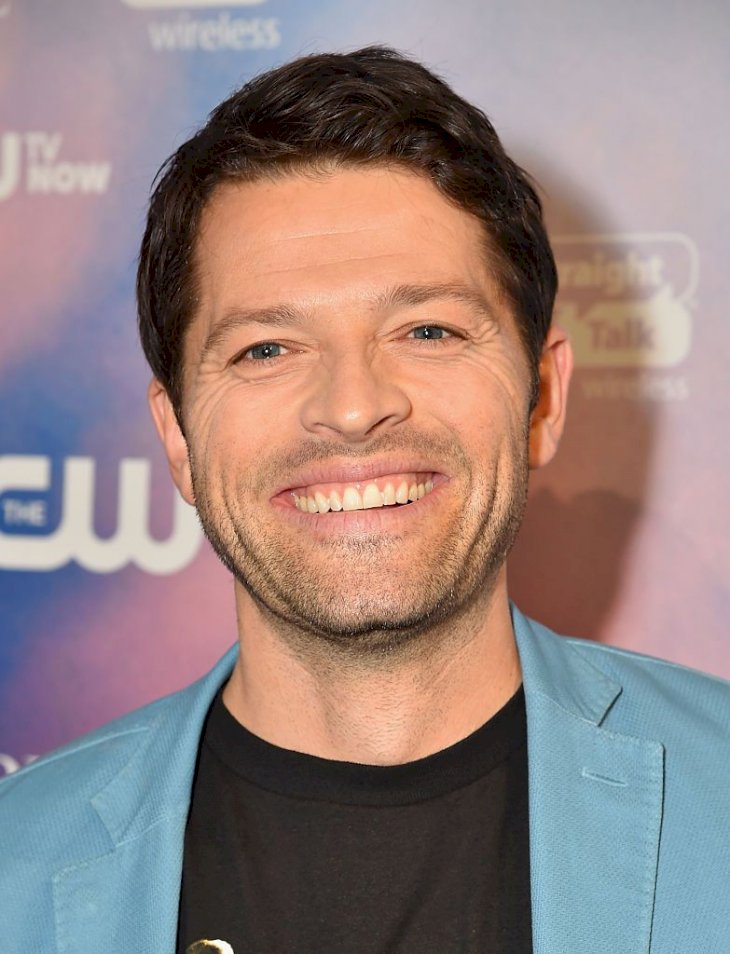 ---
The hilarious Dad recently demonstrated a home barbershop tutorial to his Insta followers. His little assistant is clearly in training. Still, he appears to have blind faith in his daughter, Maison. Even though he nearly got a scissor in the eye! A quick look at his Insta account makes it clear that he's a proud Dad.
---
The couple shares a love for food and co-authored a cookbook with recipes for fussy kids who need their veggies. Talking about meals, you'd never guess how Misha was raised. In a personal essay, he revealed his family was homeless. He'd moved 15 times by the time he was in high school but in spite of the financial hardships, Collins remembers how:
---

"Even when we were squatting in an office space or hitching across the country, my mother managed to create a sense of home around meals".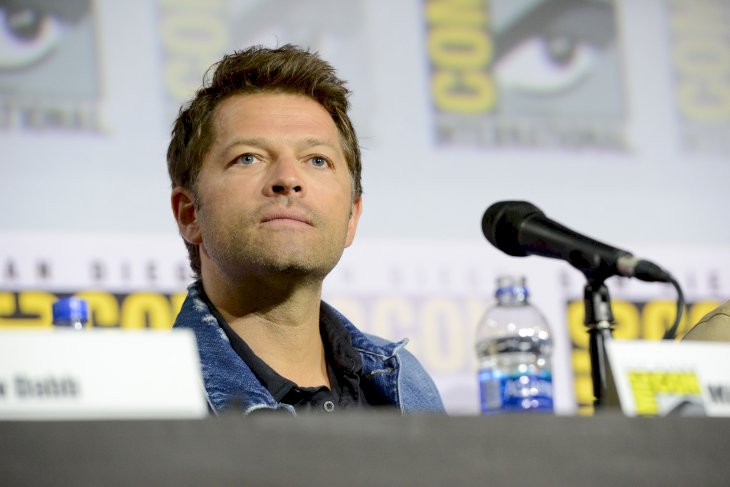 ---
His childhood probably explains why he's so passionate about sharing family meals together. And why he's an avid philanthropist. The guy looks like a real-life angel. You can barely scroll through his social media feeds and not see it. In this post, Maison is helping him sell kitchen spatulas to feed hungry kids. And he also partners with Michael Sheen - their "gang of undercover angels" helps the homeless.
---
MARK SHEPPARD
His on-screen character sacrificed his life to help Sam and Dean in their battle against Lucifer. Regardless, our feelings for him alternated between love and hate, right? Sometimes the good guy, but most often the villain! Does Sheppard also someone in his life he'd be willing to die for? It seems that way, yes!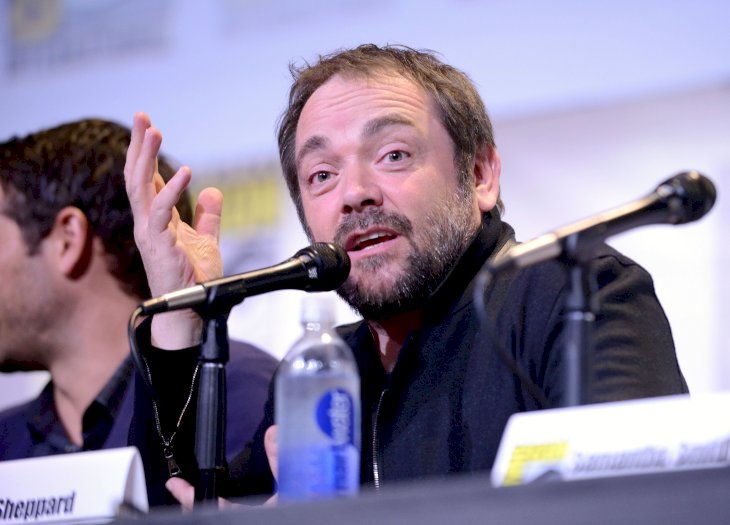 ---
He married his wife Sarah Louise four years ago and has been celebrating that day ever since. One Insta caption read: "Four years ago. With you, my life has changed beyond all my dreams. I love you with all my heart. The kindest, most beautiful woman in the world."
---
In turn, Sarah can't stop singing his praises. As she explains, she has chronic pain. Not many relationships survive that burden on top of normal life and having kids, but this is one lady who's got her partner's full support and love! Quite special, considering Hollywood's bad reputation for ruining relationships. 
---
The couple is also blessed with a lovely baby girl. And Mark has two boys from his previous relationship. Both are growing up fast - and he's clearly still involved in their lives. On an unrelated note, Mark seems slightly obsessed with Ducati motorcycles!
---
ALEXANDER CALVERT
The on-screen Nephilim is somewhat of a rare character, the first and only known to be sired by an Archangel! It seems that, in real life, Calvert's love life is also somewhat of a complicated situation. Maybe he just keeps his dating life under wraps and the public has it all wrong.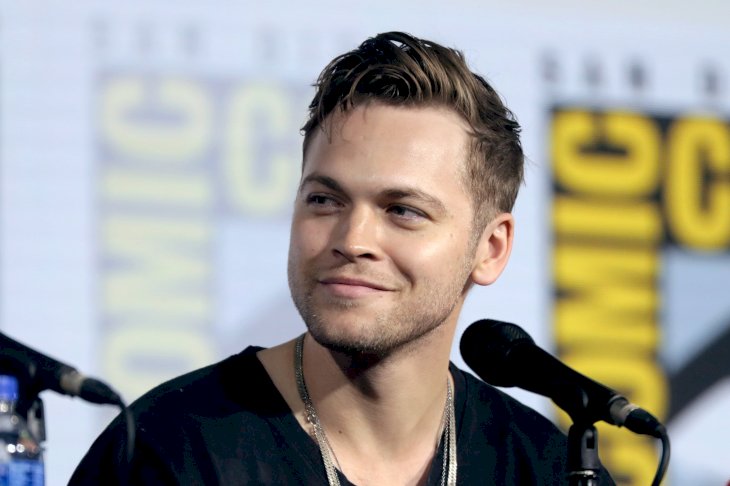 ---
In either case, here's what we know. The Instagram celebrity and model, Jenna Berman, started to appear by his side in 2014. Of course, fans started speculating, especially when she was the first person Alexander posted about when he opened an Insta account. Which now seems to have disappeared… Was he tired of social media?!
---
He's still active on Twitter, although he reveals nothing about his love life there. Calvert often shared pics and videos of the pair together. In one post, he wrote, "Wifey is cute AF". Of course, fans went wild with this! Rumors suggested they tied the knot two years ago, but there was no real proof.
---
How confusing, right?! Today, the two are quite as mice. It's very possible that they split, considering that his posts dried up. We cannot confirm nor deny this, but you'll be the first to know should we learn anything new!
---
JEFFREY DEAN MORGAN
We got to know him as the revenge-seeking Dad who raised his oldest sons to fight the supernatural. We'll get to whether he's a Dad in real life too shortly. First, is the single after his previous divorce from actress Anya Longwell?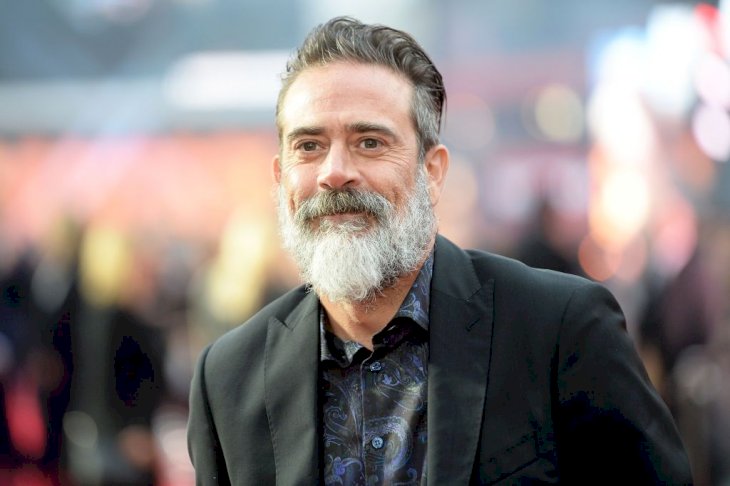 ---
No, he is happily married to his second wife, the One Tree Hill actress, Hilarie Burton. They first met a decade ago, and you have to hear who made the introduction. It was the now-husband-and-wife duo, Jensen and Danneel! Morgan once told HuffPost Live that it was quite a drunken night for the group.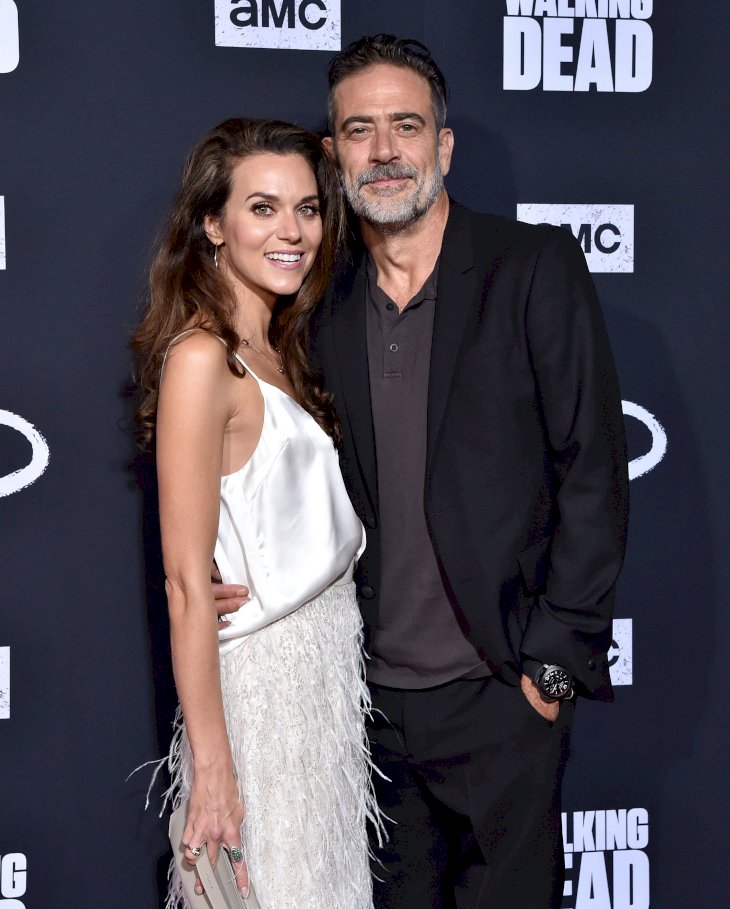 ---
The pair had been dating since 2009, and got hitched last year! Their wedding looks like the best day ever - with their two kids in attendance. And guess who performed the ceremony? None other than Jensen Ackles! Don't you love it when cast members become family! 
---
Do you want to hear more about Jensen's love life? It's coming soon! In any case, growing their family wasn't an easy process for them, though… Mom Hilarie doesn't keep their difficulties a secret. It took them five years to conceive. After girl George's birth, she took to Instagram: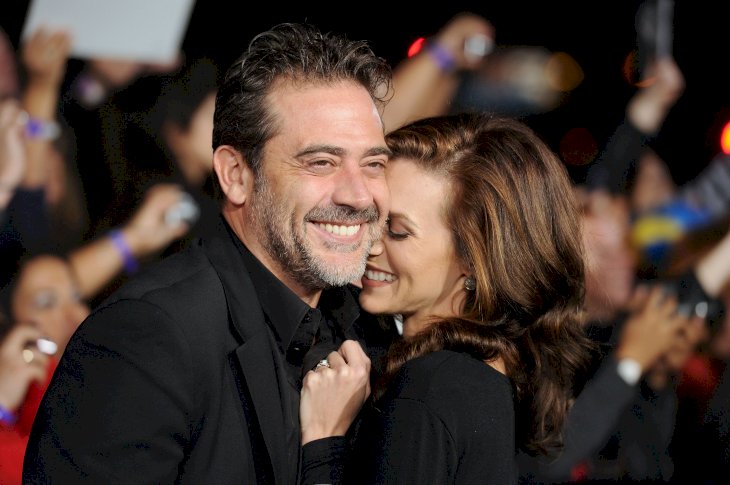 ---

"It took a long time for Jeffrey and I to have this baby. The first time I got pregnant, it took a year and a half. I surprised him on Christmas with baby Seahawk booties. We cried. We celebrated. We picked out names. And we lost that baby."