Sarah Paulson's Perfectly Unconventional Love Life
Sarah Paulson rose to fame as the iconic American Horror Story staple and most recently Netflix's The Ratched. The star has an enviable career as one of Hollywood's finest actors and she's got tons of accolades to show for it. But, she's also been blessed with love. The star has enjoyed a fruitful love life which we're about to dive into.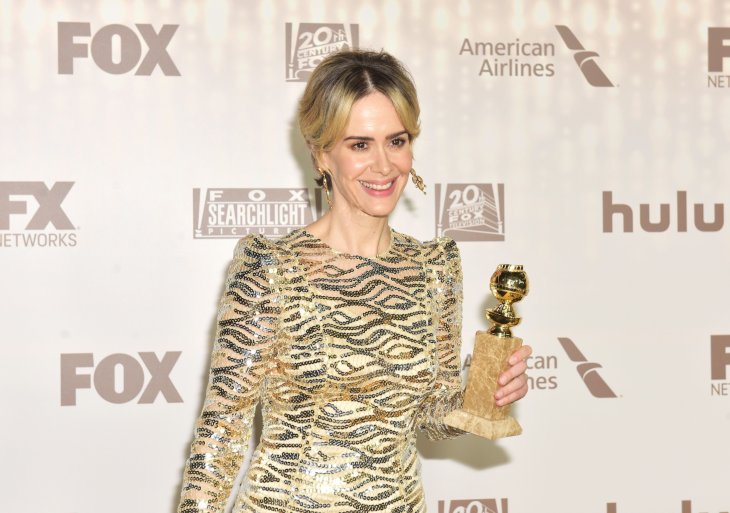 ---
SHE ONLY DATED MEN UNTIL 2004 
In recent years, the star's love life has been a delightful enigma to fans and the media. Paulson has admitted that she's always had a unique palette for love interests. "My choices in romantic partners have not been conventional, and therefore the idea that it is 'other' makes it compelling." Before she dipped into the lady pond, the actress dated men until 2004.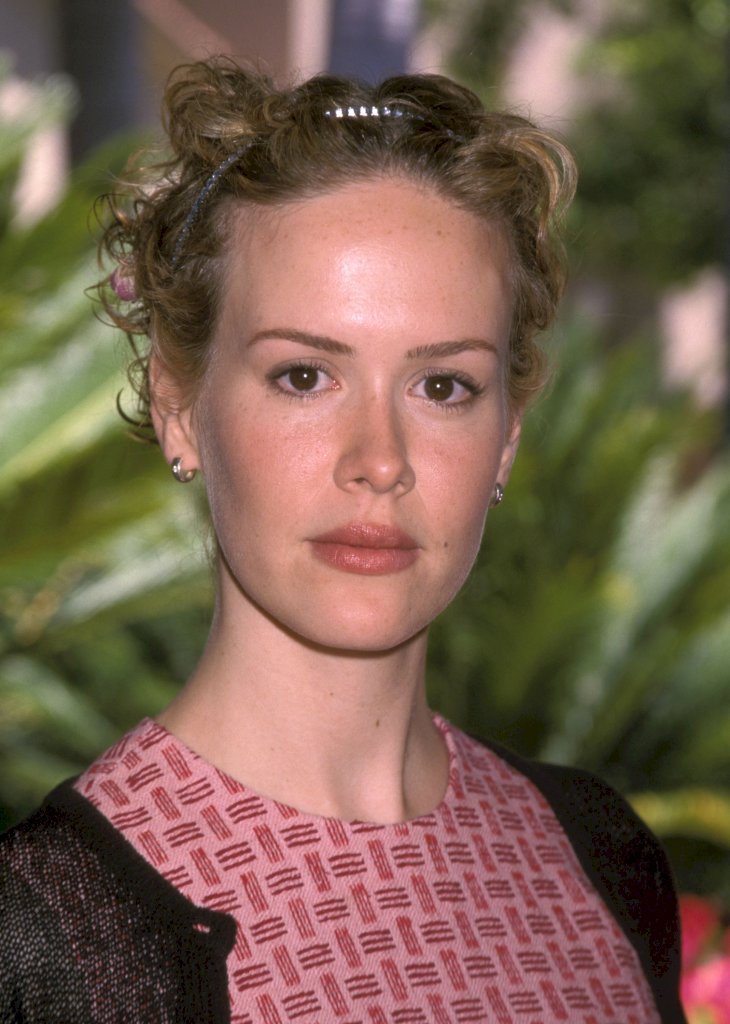 ---
One of those men included actor and playwright Tracy Letts. He is 9 years Paulson's senior but they hit it off and got engaged. In an interview, she explained why they called it off. "I was young — 24. We loved each other, it just didn't work out." Letts went on to get married to The Leftovers' actress Carrie Coon; they had 3 children together.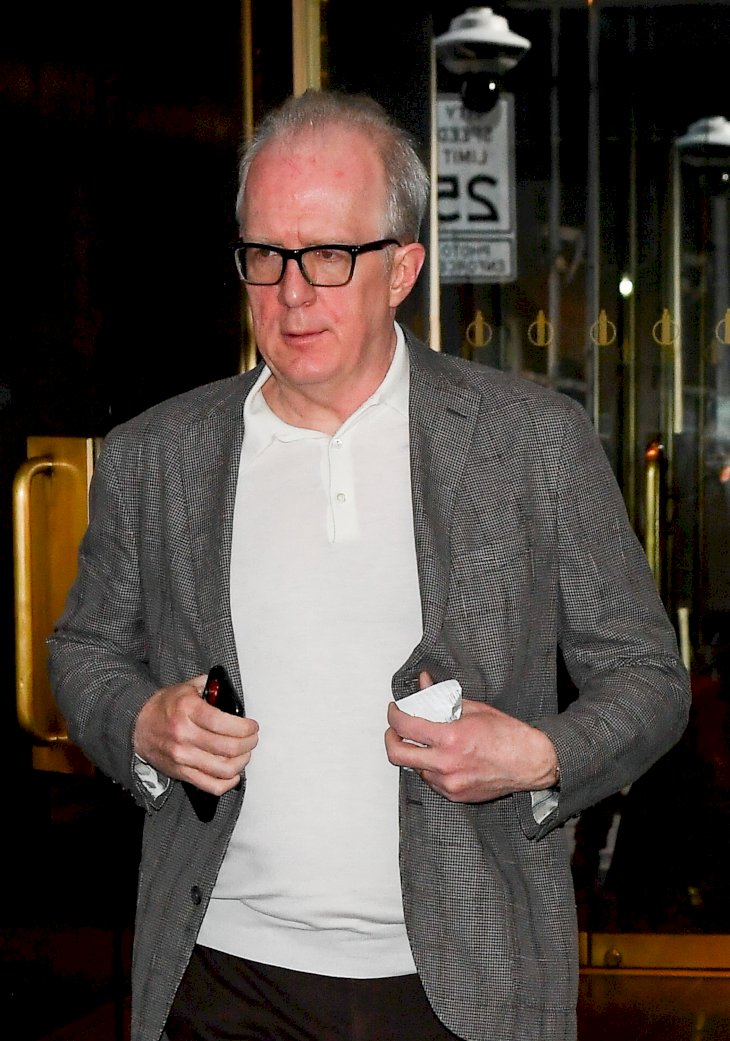 ---
IN LOVE WITH CHERRY JONES
Sarah's first public relationship with a woman was with Cherry Jones. The two seemed like the perfect couple, in 2005, they made their romance publicly official when they shared a congratulatory kiss at the Tony Awards when Jones was awarded. The two were deeply in love however, Sarah had just landed her first time TV gig.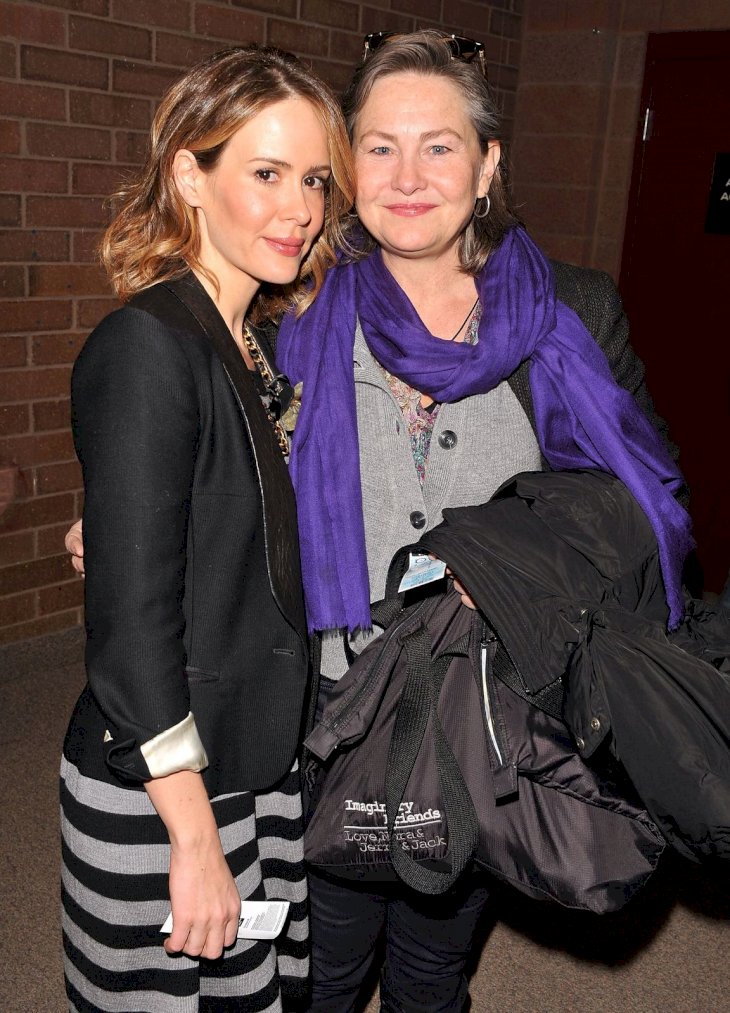 ---
Looking back, she does confess to feeling anxious about how the public would receive the kiss as well as their relationship. At the 2009 Emmy's, where Jones took home another award, she neglected to thank Paulson. This raised eyebrows and rumors began swirling that the couple had split.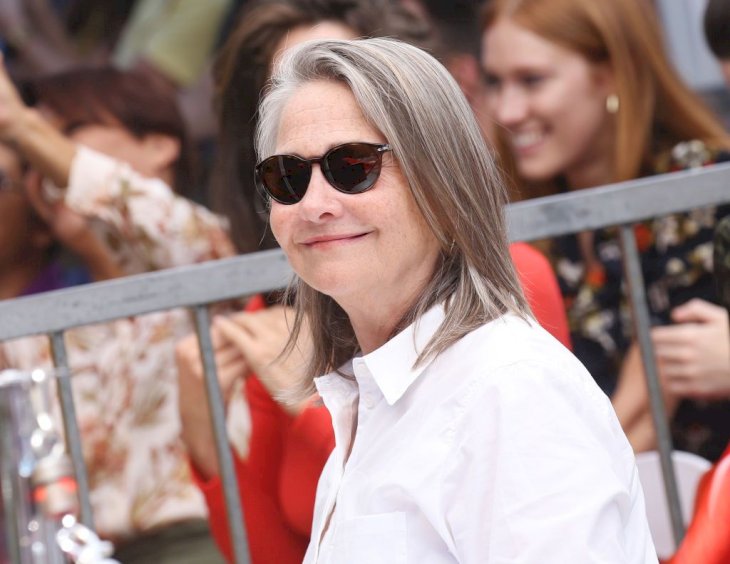 ---
THE AMICABLE SPLIT 
A little while after, Cherry shared that they had broken up. "It's the happiest break up that's ever been. We grew so much together and now we can send each other off with a kiss and great love." The pair shared 7 years together and they were 18 years apart.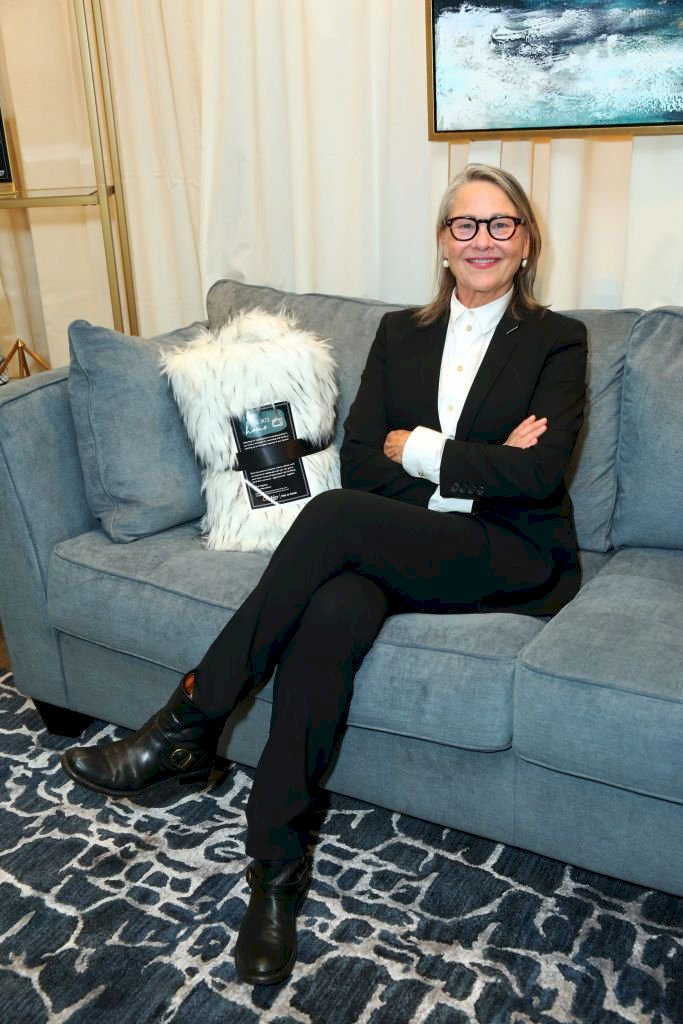 ---
COMING OUT 
Sarah's same-sex romances have never been hidden. She's always been proud of making an appearance with the women in her life. In fact, her coming out moment was when she kissed Cherry at the Tony Awards. However, she's not one to put labels on her sexuality, the actress has shared that her preferences may change down the line.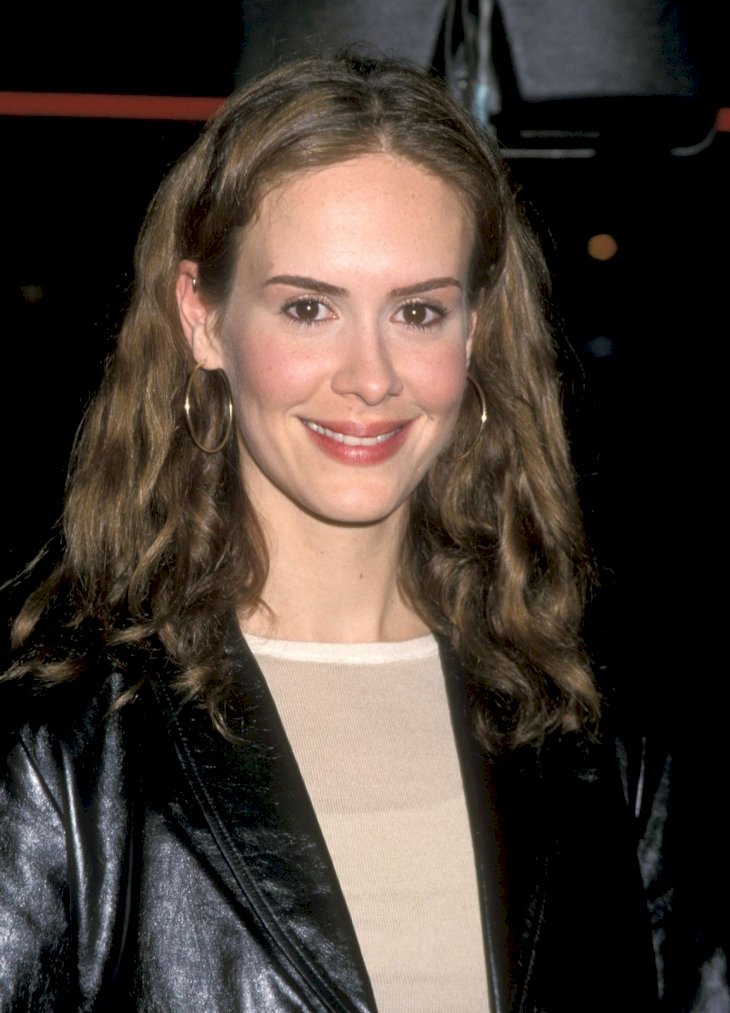 ---
"If my life choices had to be predicated based on what was expected of me from a community on either side, that's going to make me feel really straitjacketed, and I don't want to feel that," she said.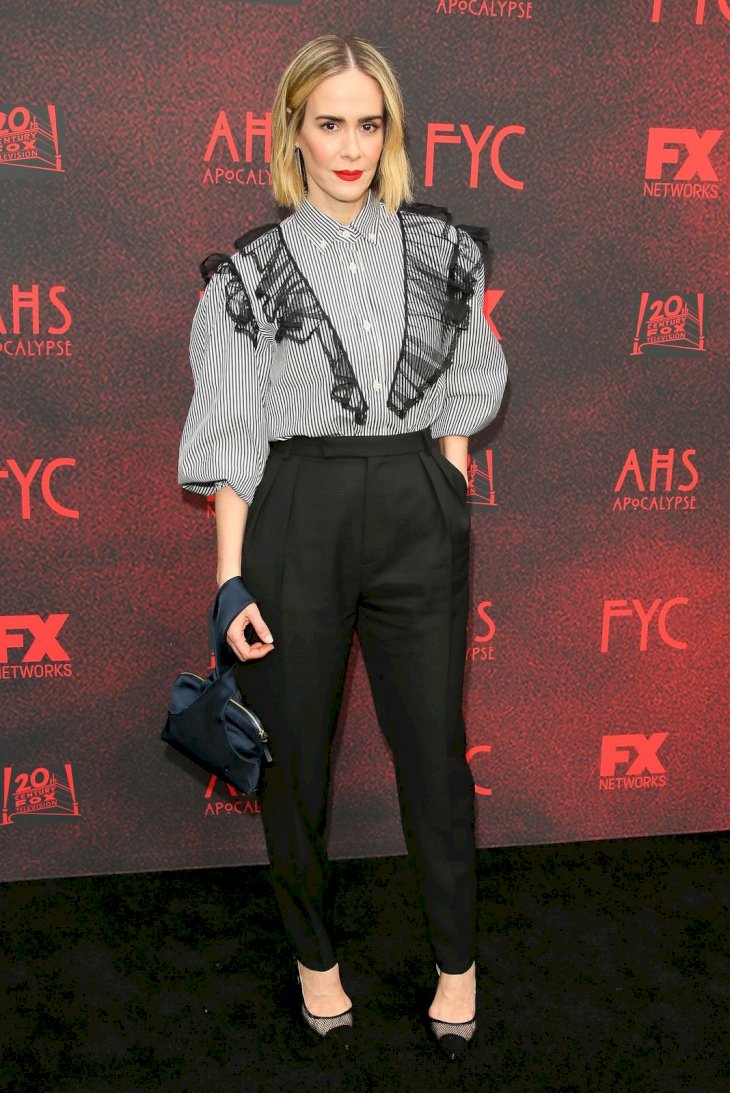 ---
REFLECTIONS ON GOING PUBLIC 
Paulson also shared thoughts on when she kissed her actress girlfriend at the Tony's."It was not a really conscious thought. I didn't think of what the implications were gonna be. I just did what was true and honest to me in that moment."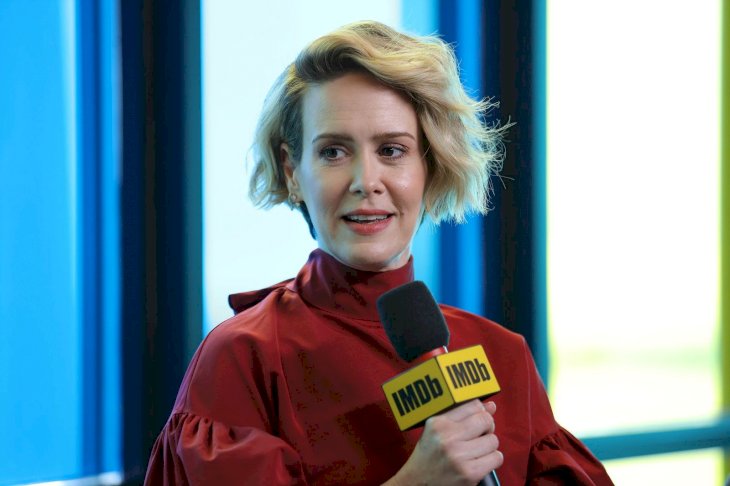 ---
She added that she's grateful that her personal life hasn't overshadowed her career, she hasn't fallen victim to being typecasted into certain roles because of her sexuality. Even though fans are well aware of the star's relationships, she seems to have escaped what would be the natural flow into an LGBT activist.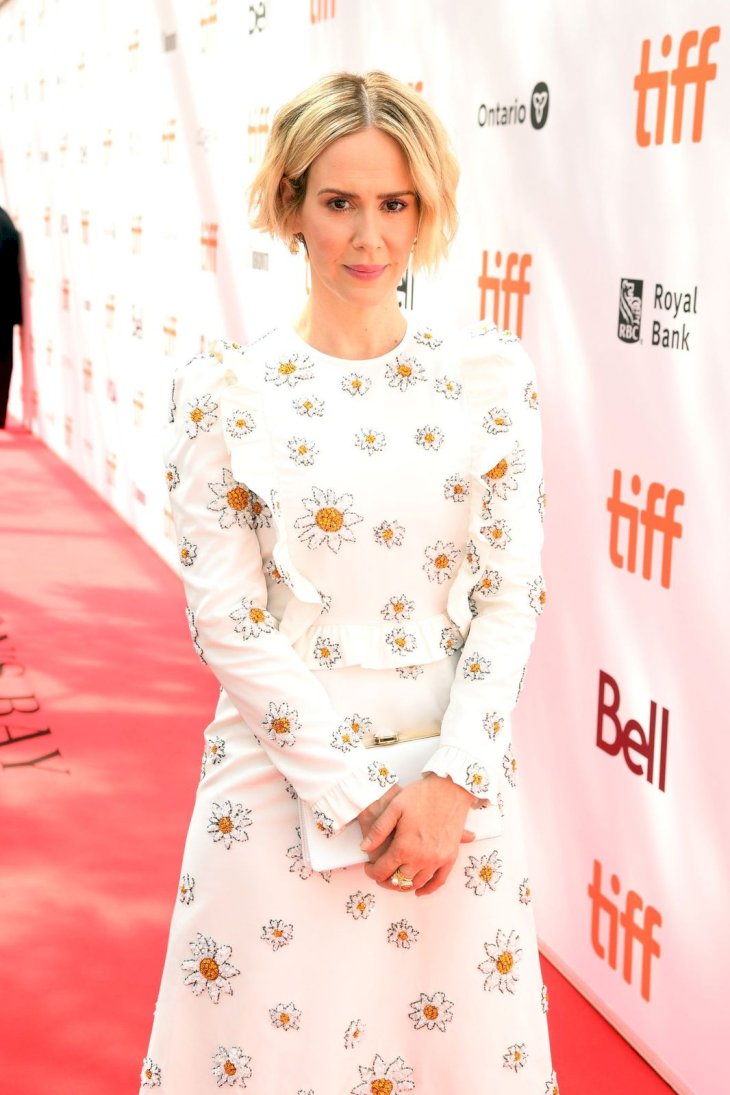 ---
SHE'S LIVING HER LIFE THE BEST WAY SHE CAN 
"I understand for young people coming out they want to attach that hope to a particular person, but I think that honesty is the most important piece of this for me." The actress says all she can do is live her life authentically because she doesn't know what life will bring tomorrow.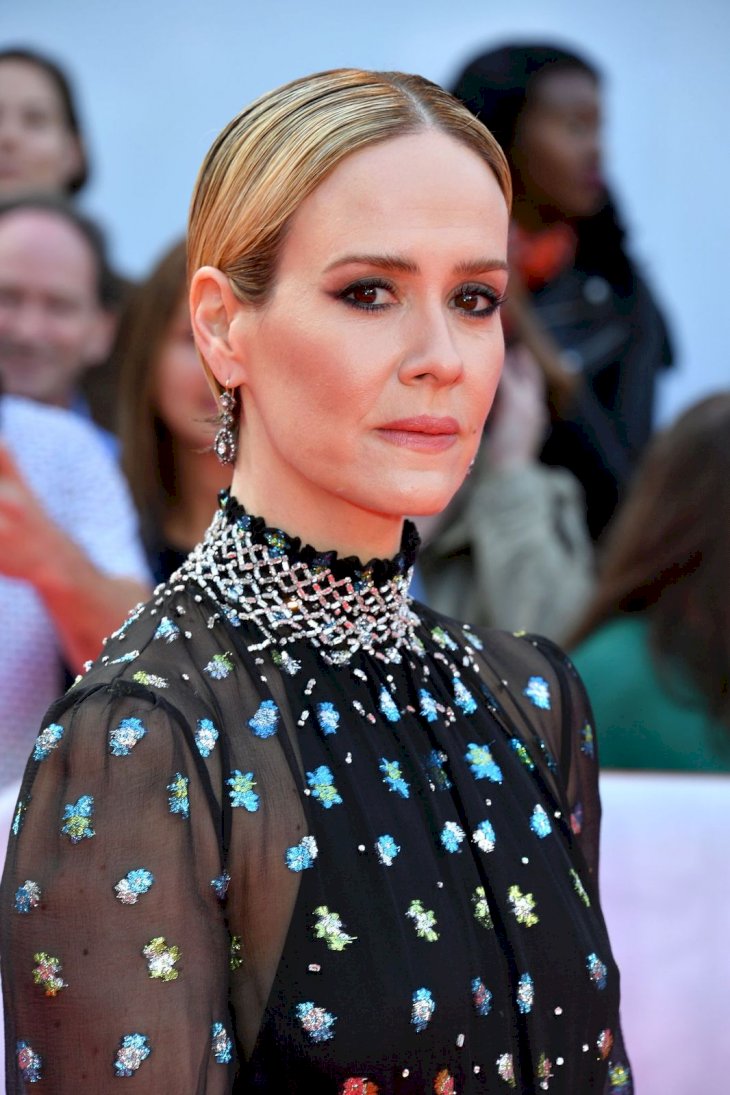 ---
IN DEEP WITH AMANDA PEET 
Have these two ever been in a relationship? No, the actresses share a deep friendship that can't be described. The two made headline news when they kissed at the 2017 Golden Globes. Looking back on the moment, Peet said, "There was no thought process. That is often the case with my relationship with Sarah." She also admitted that Sarah is, "a little bit like my other husband or wife. She's like my wife."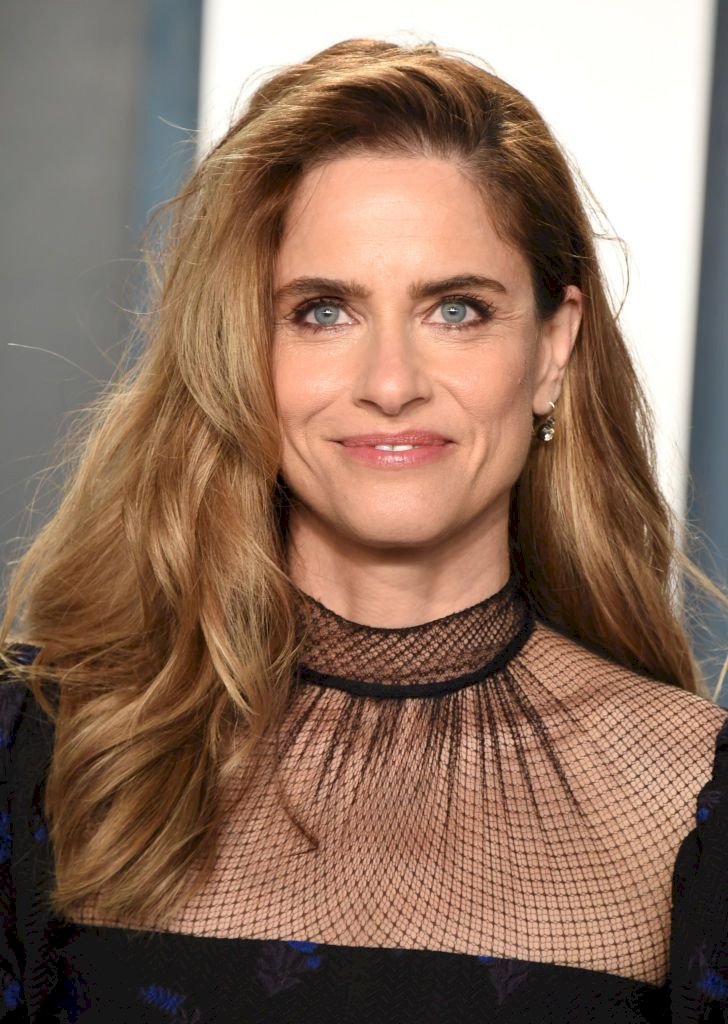 ---
In reality, Amanda is the wife of Game of Thrones creator David Benioff. The couple has been married since 2006 and has 3 children together. When David can't make it to the red carpet, Paulson is always willing to stand by Peet's side. The Brockmire actress has summed up their relationship as, "very intense and visceral and really beautiful and we work hard at it."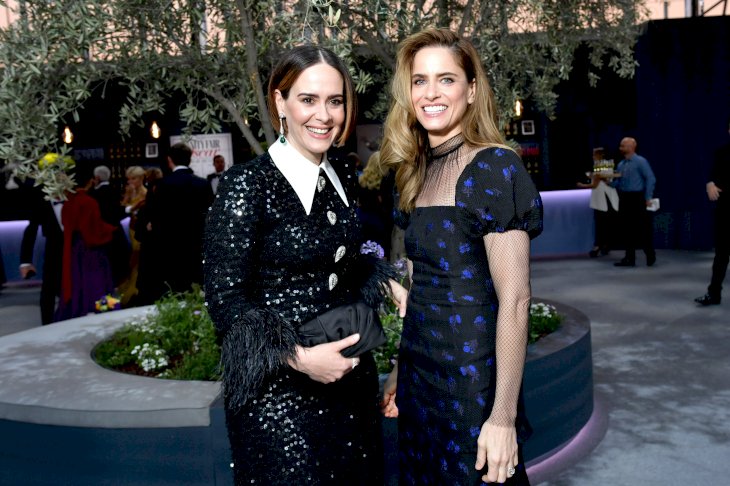 ---
THEY WERE ONCE CO-STARS
The two have worked together before, they both worked on the series Jack and Jill. They also starred in Studio 60 On The Sunset Strip which featured an ensemble cast that includes Matthew Perry, D.L. Hughley, and Bradley Whitford.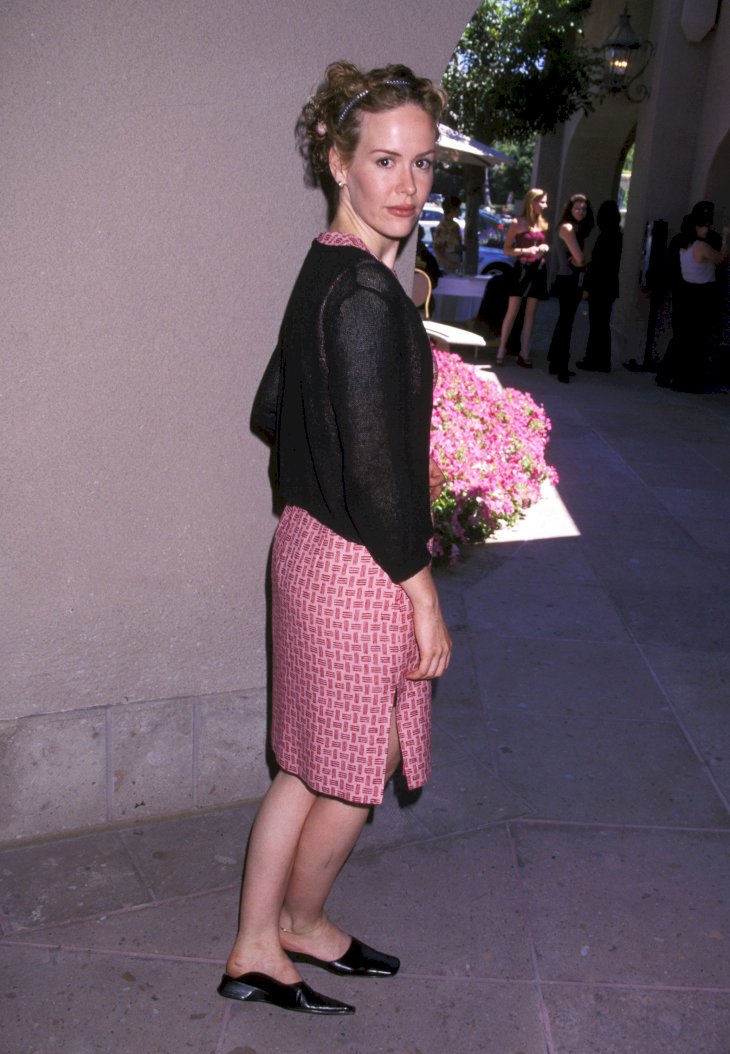 ---
THE UNCONVENTIONAL ROMANCE 
During their 5 year relationship, the two have secured their spots as one of Hollywood's most lovable couples. But how did it all start? The couple met at a dinner party during Paulson's relationship with Cherry Jones. The star recalled that the famous actress Holland Taylor was the most stunning woman she'd ever seen.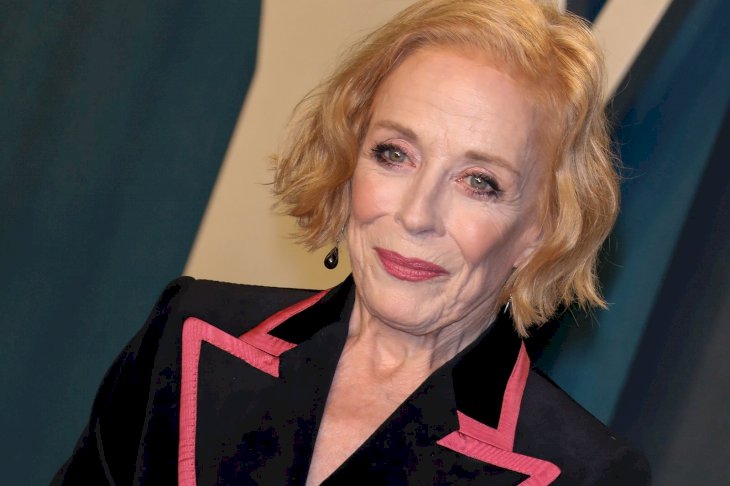 ---
Years later, they bumped into each other again and then started following each other on Twitter. Sarah shared that Holland was the one who slid into her DMs and of course, the rest is history. It was reported that Taylor had a few things to say about their 32 year age difference.
---
"There's a very big age difference between us which I'm sure shocks a lot of people, and it startles me," Taylor said. "But as they say, 'If she dies, she dies.'"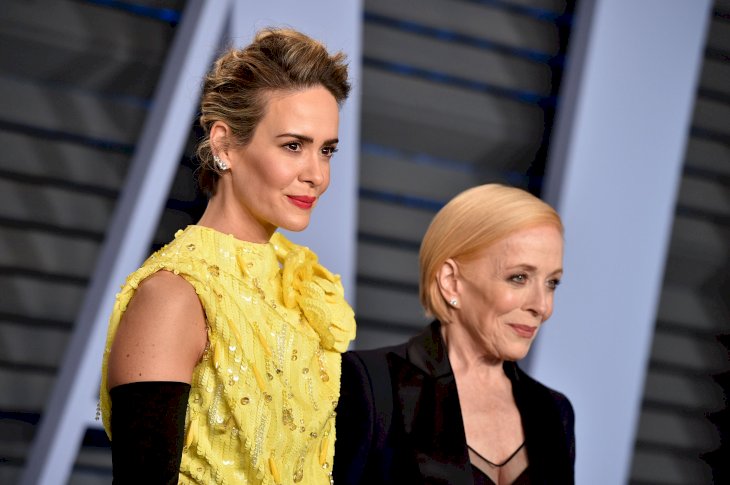 ---
LOVE DEFIES ALL OBSTACLES 
With regard to the age gap, Paulson also has a few thoughts, "I think there's a greater appreciation of time and what you have together and what's important, and it can make the little things seem very small." The couple shared a cute moment Paulson was on red carpet interview and gave Taylor a shout out.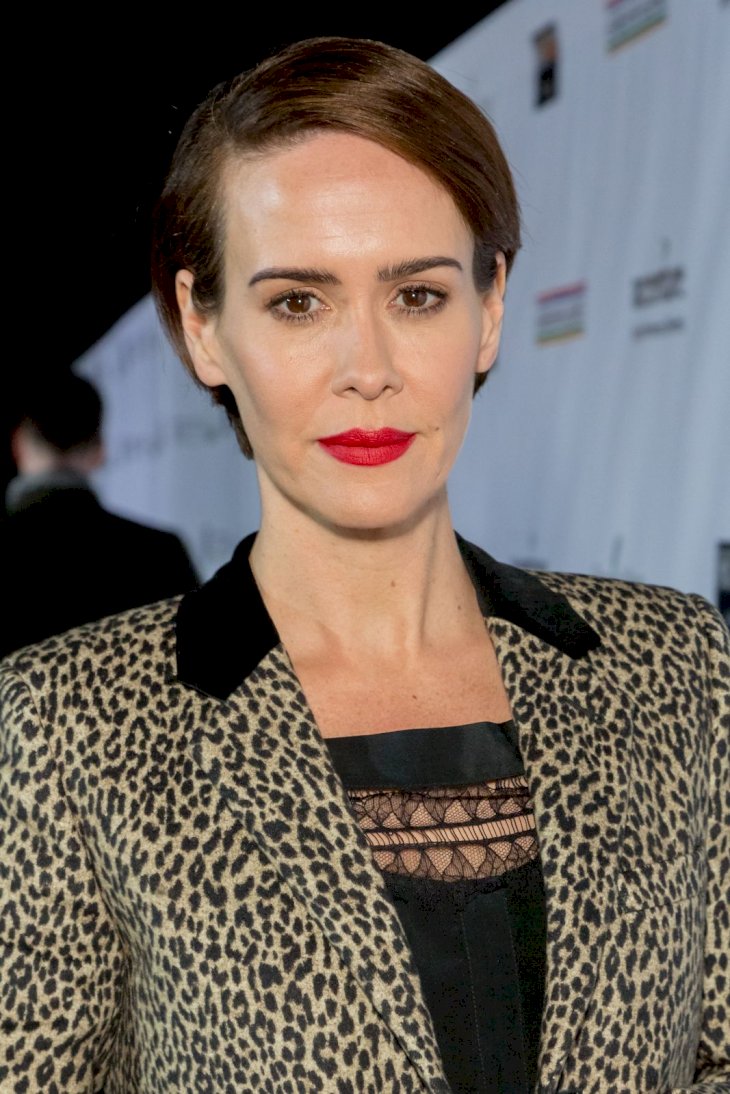 ---
"Hi, Holland — Holland Taylor, if you're watching, I love you."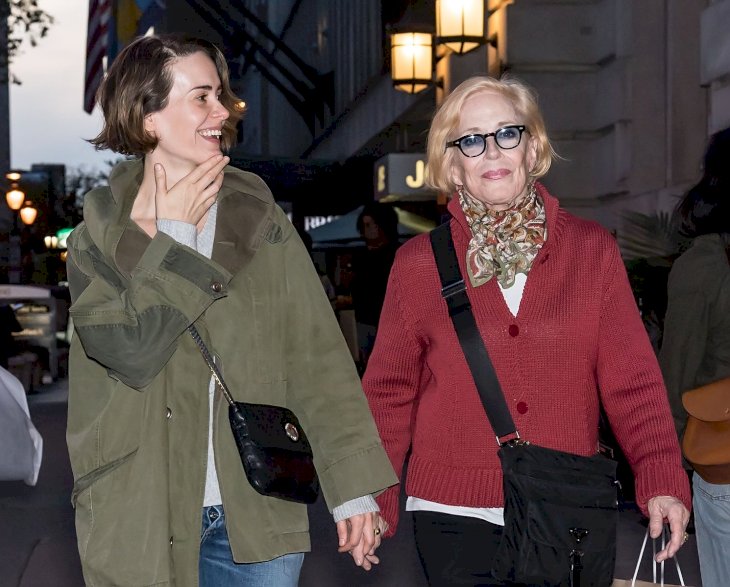 ---
THE SWEETEST RESPONSE 
In response, Taylor tweeted, "If I'm watching … ?? If I'm WATCHING??? YES, I'm watching — !!! good LORD! … I LOVE you!!!" As if that's not enough, Sarah can't stop gushing about Holland. The actress has shared that she feels she's lucky to have Holland in her life and that the relationship brings her much joy.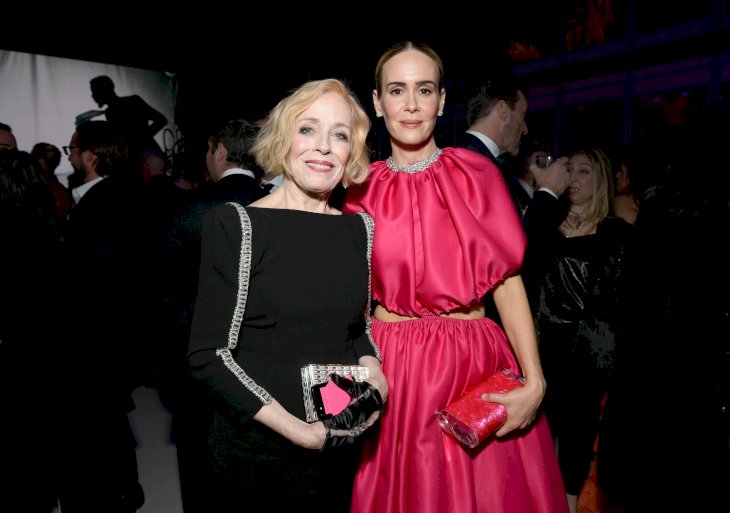 ---
Many fans have been equally as overjoyed about this pairing but the world's reaction to their romance has taken Taylor by surprise. "I'm from an older generation and for me, it's quite surprising how people talk about personal things of any kind in the press. It's not natural to me. That doesn't mean it's not good, it's just taken some adjusting."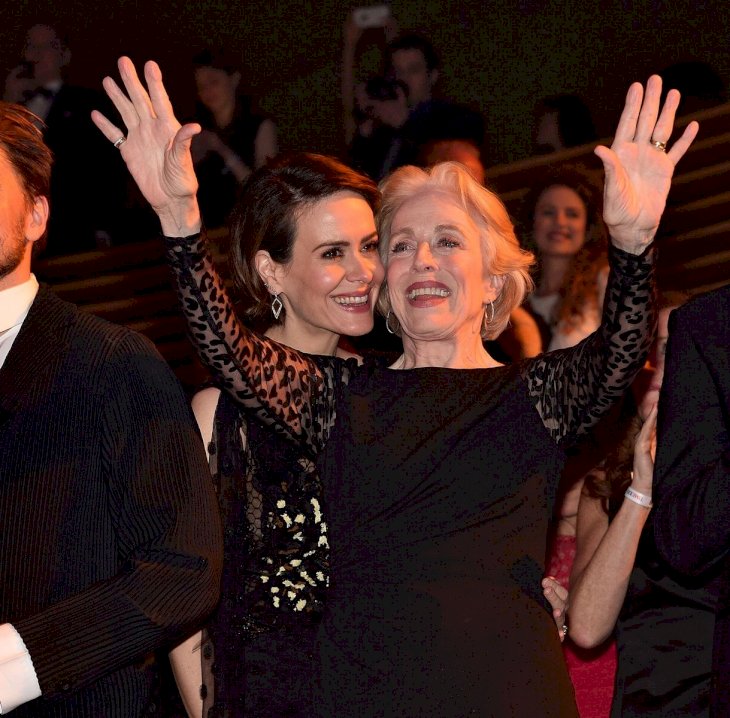 ---
AGE IS NOTHING BUT A NUMBER 
For Paulson, the couple's individual ages don't have any effect on their love for one another. In 2017, Sarah spoke about the public's interest in their 32 year age gap stating that she finds it odd. "I am a woman of a certain age who chose not to have children, and who has made my career my priority."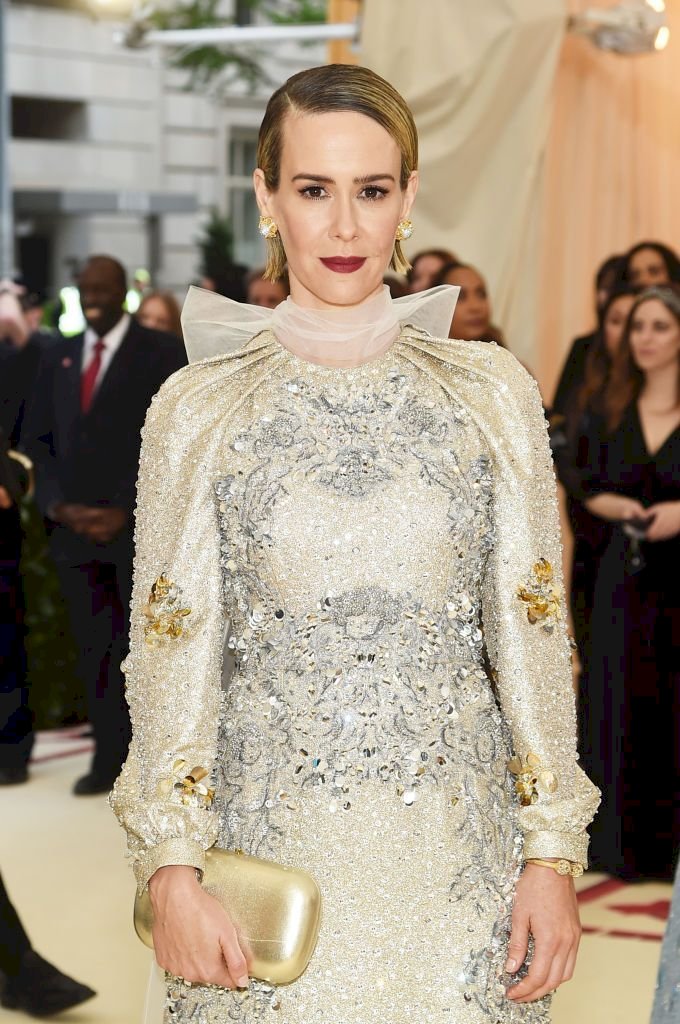 ---
"I am the captain of my own ship, and I've never looked to anyone else to validate that, or tell me it's OK."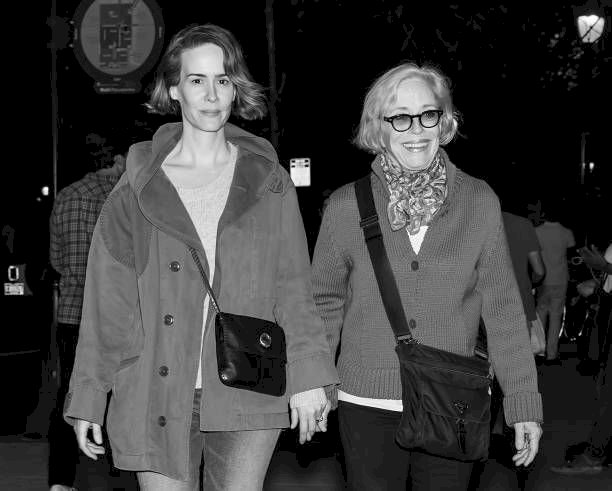 ---
OPPOSERS OF THE RELATIONSHIP
The public fell in love with the couple but Paulson's friends weren't as positive in their response. A source shared, "For a while, they didn't comment on it, partly because Sarah's friends warned her against making their romance public. They feared that it'd negatively affect Paulson's career." She also heard the same song from executives. Guess she showed them! 
---
MARCHING TO THE BEAT OF HER OWN DRUM
The actress marches to the beat of her own drum and defends her romance from negativity by making it clear that what she chooses to do with her private life shouldn't define who she is. Paulson also hoped that her relationship with Taylor would open people's eyes to a different kind of relationship. One with no limits. An unconventional love.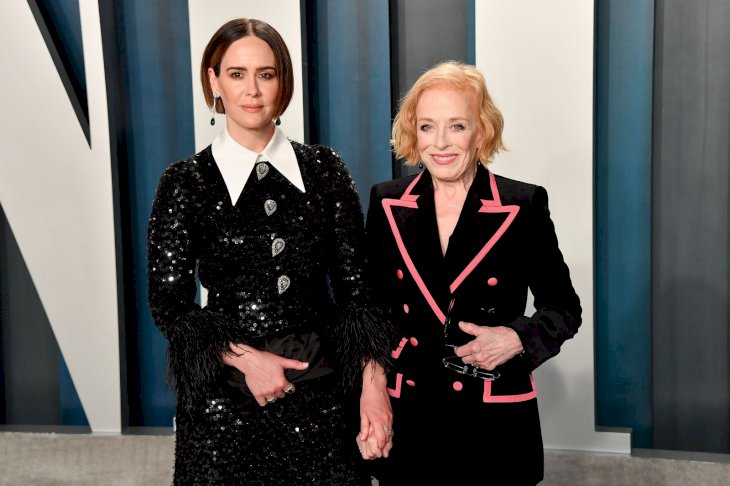 ---
"Our relationship represents a certain amount of hope and risk. Maybe there's something brave in it. Maybe it encourages others to make brave choices. What else can I say? We love each other."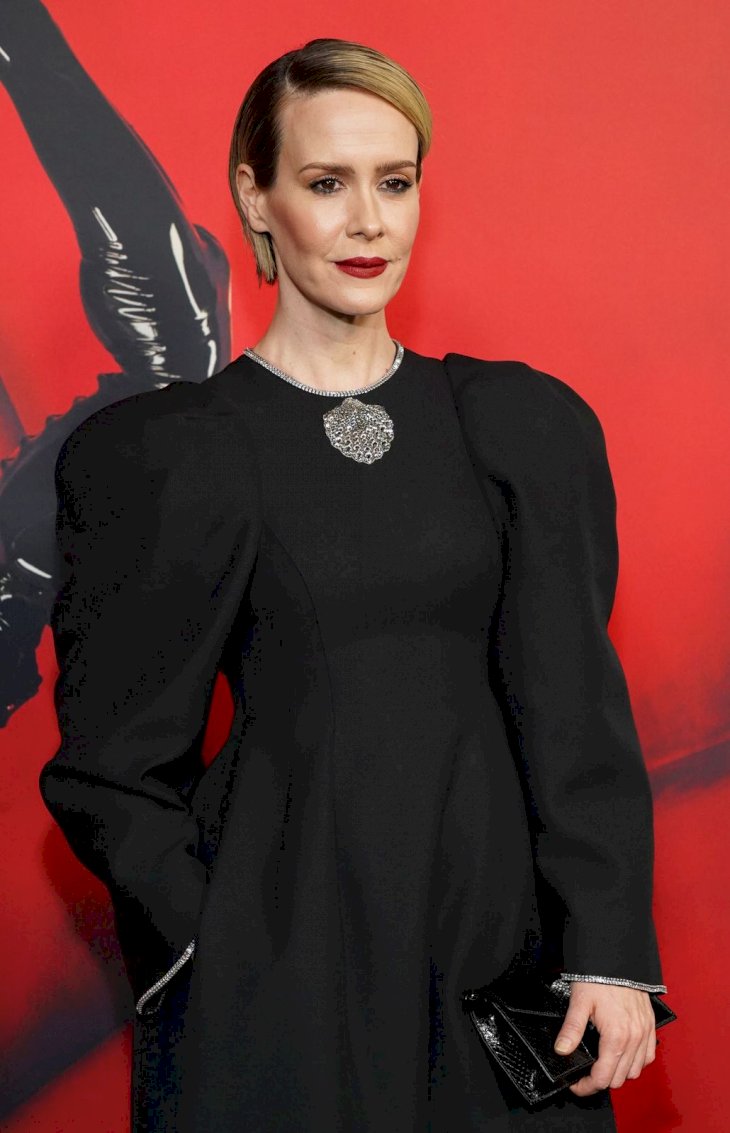 ---
SHE BELIEVES IN BEING AUTHENTIC 
Paulson has also offered a bit of advice for those brave enough to love someone outside of the status quo. She hopes that inspires others in some way. "Maybe they could see me living my life in a way that is authentic to me — just trying to be as real as possible."
---
Sarah definitely rides hard for her relationship and you can tell that their love is deep. Even though the public has positively embraced the couple, she shares that there have been negative reactions that she has no patience for. "Anybody says anything about any person I love in a way that is disrespectful or cruel and I want to cut a b----," she said.
---
COULD SHE HAVE 'MOMMY ISSUES'? 
The Oceans 8 stars' parents divorced when she was a child and she admits that she's always had an affinity for older people but it's certainly got nothing to do with any unresolved issues. 'I was always looking for some kind of grounding force. People look at me and Holland and say, 'Mommy issues', but I parent her as much as she parents me, so that's not it."
---
The actress also stated: "I've just always had older friends. I think a lot of people have a stunted way of looking at older people, it's a way of distancing themselves from something that they think will not happen to them. I have the good fortune of being with someone who is older and wiser than I am."
---
'MOTHERHOOD IS NOT FOR ME'
The Post actress has been open about her decision to not have children. Instead, she prefers to nurture her career. She also wants to change the idea that not having kids is a selfish thing. The star shared that she wants to avoid being split between two equally important priorities. Besides, her acting career has fulfilled her in every way and she's been greatly rewarded.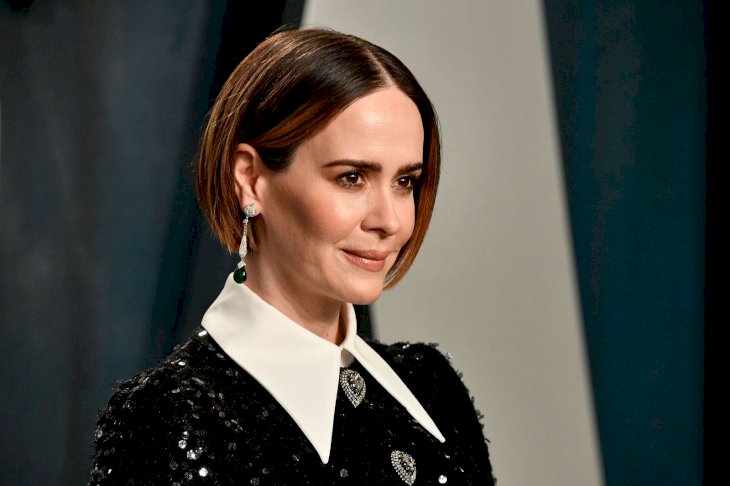 ---
"It's extraordinary that critics keep noticing my work. But the fact is, I got to play all of those incredible characters. And that has to be the reward. The joy is always in the work."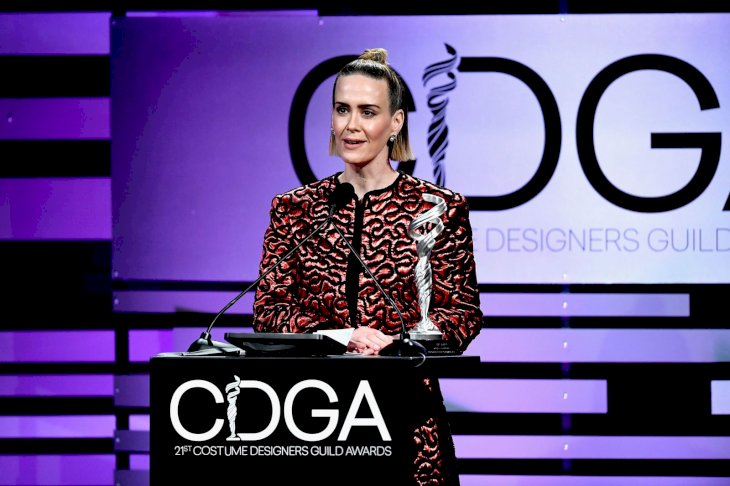 ---
SHE HAD HER EGGS FROZEN JUST IN CASE 
Despite her strong views on not having kids, the 44-year-old revealed that she has frozen her eggs just in case she gets broody one day. "I love kids, but I'm very impulsive and I was afraid that I would have children and then regret it,' she said.
"But that's not something I feel entirely confident about either, because I might regret not having them, too. So I froze my eggs, just in case."
This is a life story that inspires you to keep reaching for true because it's possible. It doesn't matter what society thinks or what "rules" you may be breaking, love is love. What's the most inspiring thing you took from Sarah Paulson's love life? Be sure to let us know in the comments!