The Truth About Liv Tyler's Departure from 9-1-1: Lone Star
At this point, everyone must have heard of the name 'Liv Tyler'. She is a successful actress in her own right, as she is also a rock star's daughter (Hello Steven Tyler). So, why is she leaving her new hit show 9-1-1: Lone Star? Find out all the details by reading this article!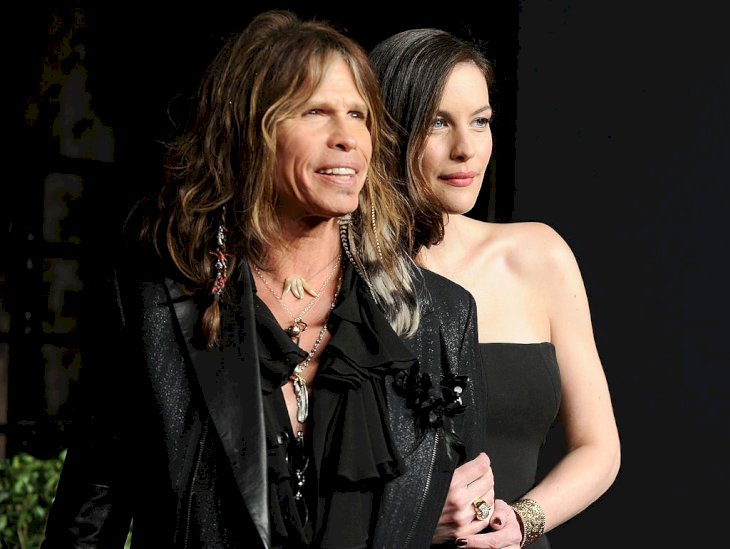 ---
WHO IS LIV TYLER?
Born on the 1st of July 1977, Liv Rundgren Tyler thought that she was just another typical teenager. Her mother was Bebe Buell and her father was supposedly Todd Rundgren, who was a singer for the band Utopia. Bebe had a fling with Steven Tyler just before Liv was born, and Todd had a feeling the child might not be his, but he did the right thing anyway so raised her Liv.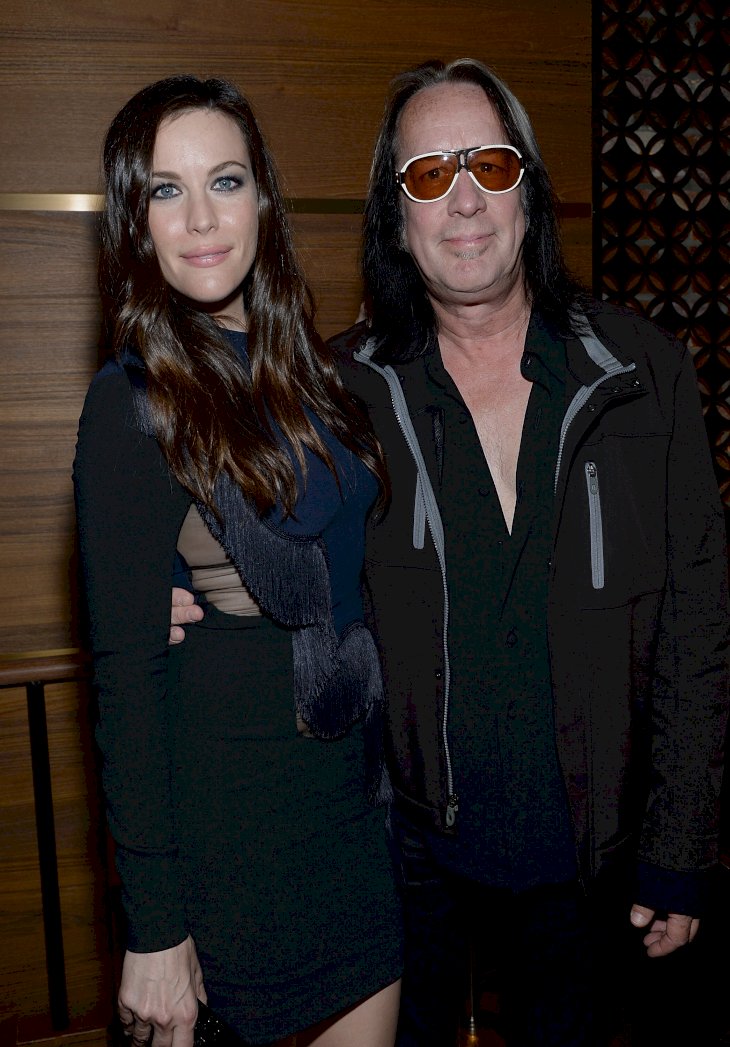 During Liv's birth, Bebe and Todd kept Liv's real father a secret from her due to Steven Tyler's personal problems. Bebe and Todd knew that Steven would not be a great father figure to Liv at that time, and so the couple raised Liv in the best way they knew how. Bebe also admitted that she and Todd had "made a pact that he would be Liv's father."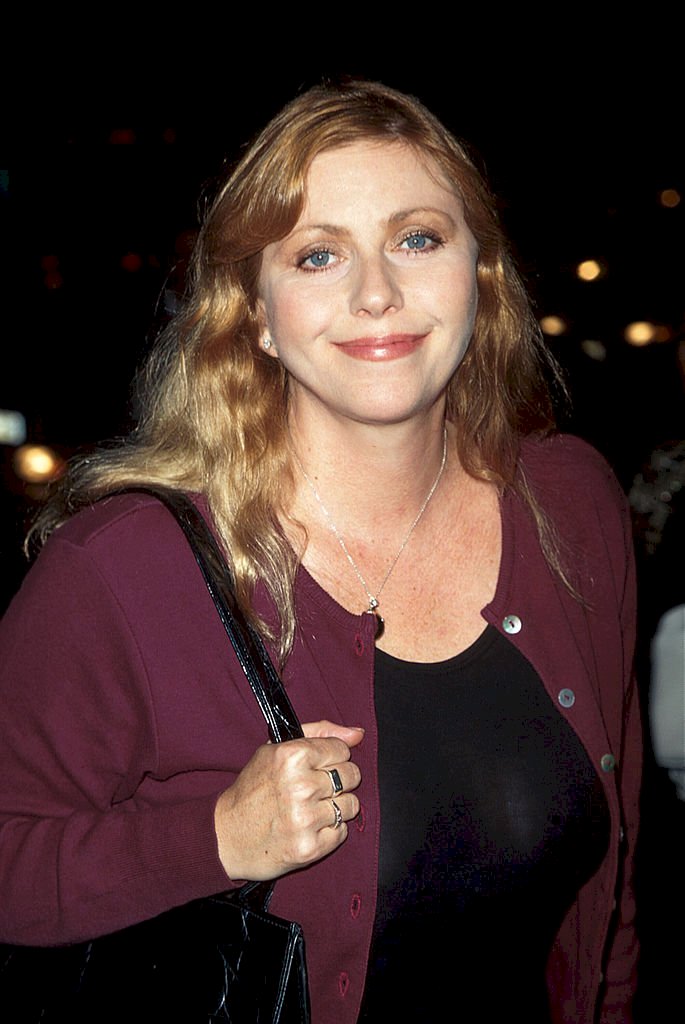 ---
WHEN DID LIV FIND OUT THE TRUTH?
In August 1988, Liv was 11 years old and she was snooping around her house. She looked up a photograph of Steven Tyler, who happened to be the frontman for the band, Aerosmith. Right then and there, Liv knew that there was a connection between the two of them.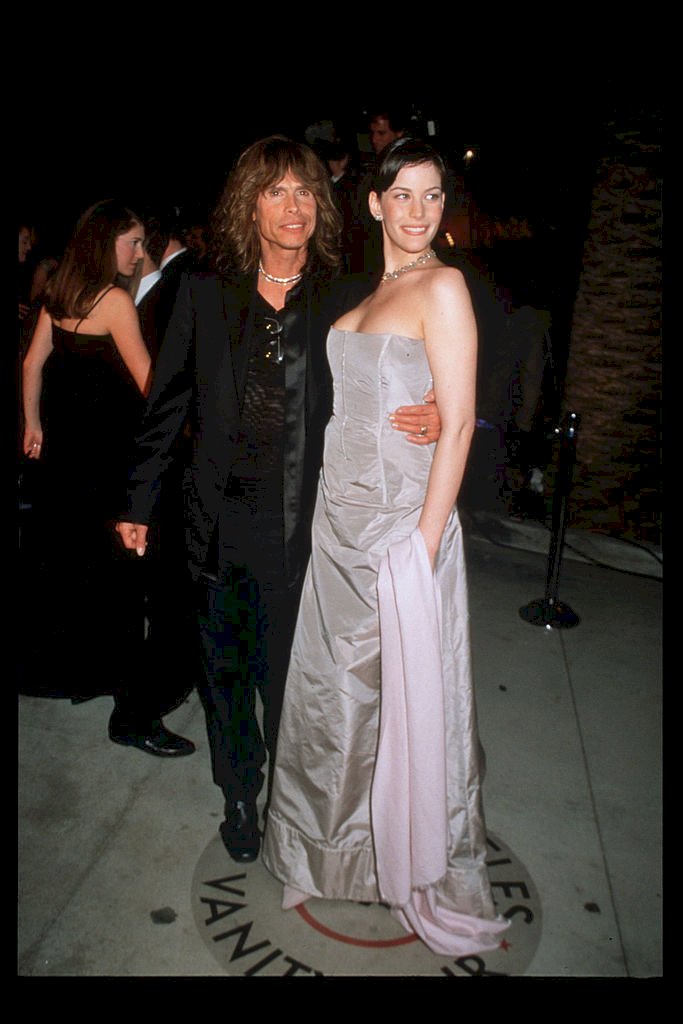 Liv could not live with her thoughts any longer, and so she decided to confront her mother and to ask her about the truth about her paternal identity. It would turn out that he hunch was correct, and Steven Tyler was indeed her father. In 1997, Liv said in an interview, "My mom has a diary entry or something where I wrote, 'I think Steven is my father.'"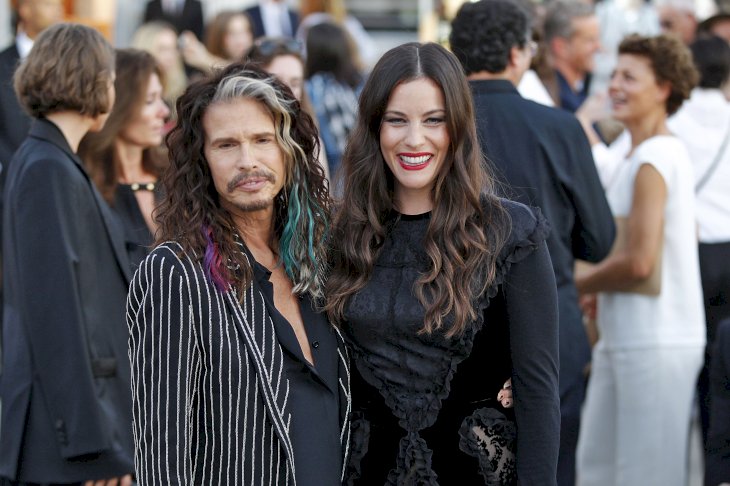 ---
LIV AND STEVEN
During one of Todd Rundgren's concert, Liv and her mother accidentally ran into Steven Tyler. Being a smart girl, Liv read the room quite well, and she knew that something was certainly amiss. This was before her birth parents confirmed who her real father was.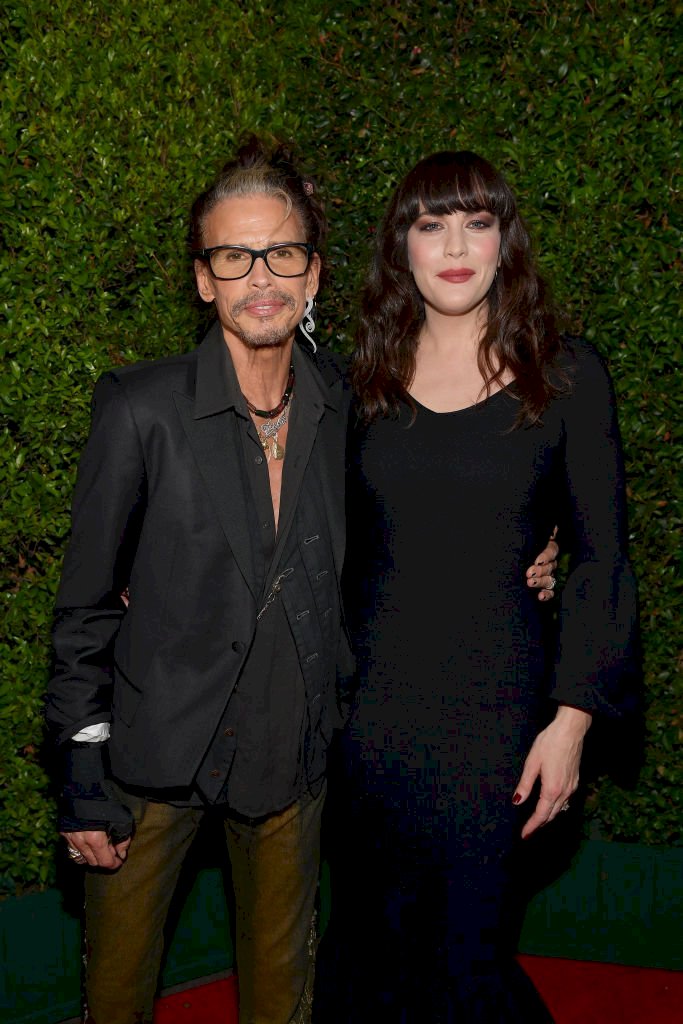 ---
GETTING TO KNOW HER FATHER 
After the truth was out, Liv spent more time with her biological father and they both realized that they had so many things in common like their looks and their taste in music! Liv also added Steven's last name onto her name, going from Liv Rundgren to Liv Rundgren Tyler.
She said in an interview:
"When you meet kin, there is an energy and sparkle between your bodies. It must be chemical somehow — DNA and genes. I felt a connection in a very strong way when I met him as a little girl and I didn't know why at first, but I figured it out rather quickly."
---
WAS LIV MAD AT HER MOTHER FOR KEEPING THE TRUTH FROM HER?
Liv is pretty vocal about how her fathers were prominent figures in her life, and so is her mother. Albeit the secrecy, Liv said that she holds no ill will towards Bebe because after all, she just wanted what is best for her. In 2015, Liv previously stated in an interview, "It's quite an emotional story, honestly, the whole thing. My mother was very young."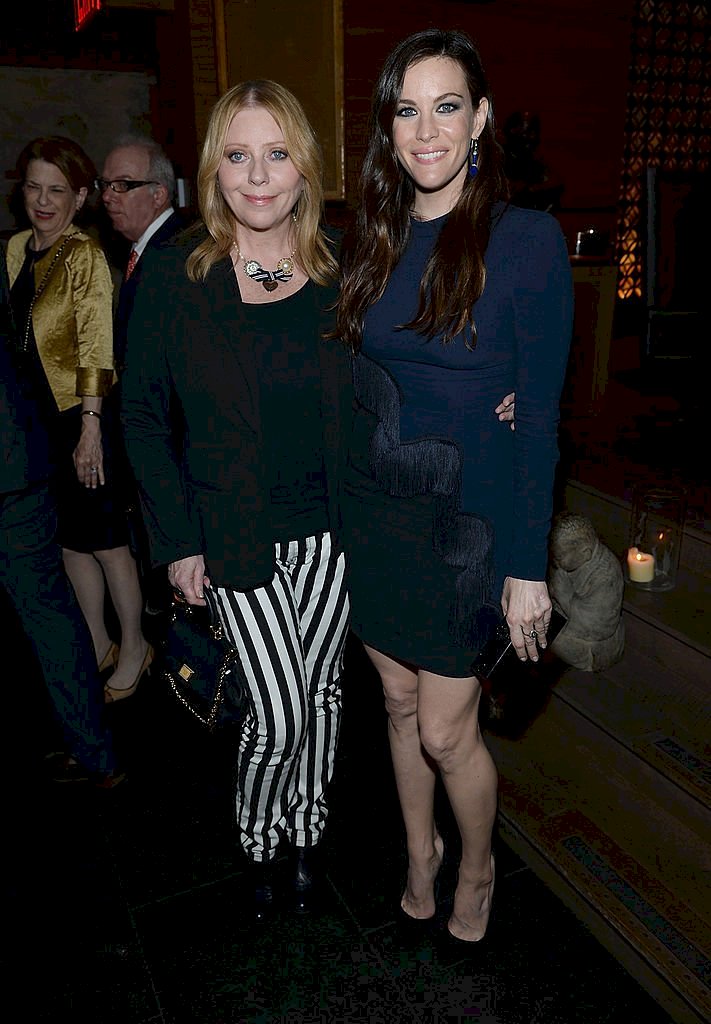 Liv also stated that she is still pretty close to her birth father, Todd Rundgren. Even though Bebe and Todd split eventually, he still remained pretty much involved in Liv's life. Whenever she is asked what she feels about Todd, Liv says the same things over and over, "I'm so grateful to Todd for choosing to be a father figure to me. It's a big thing."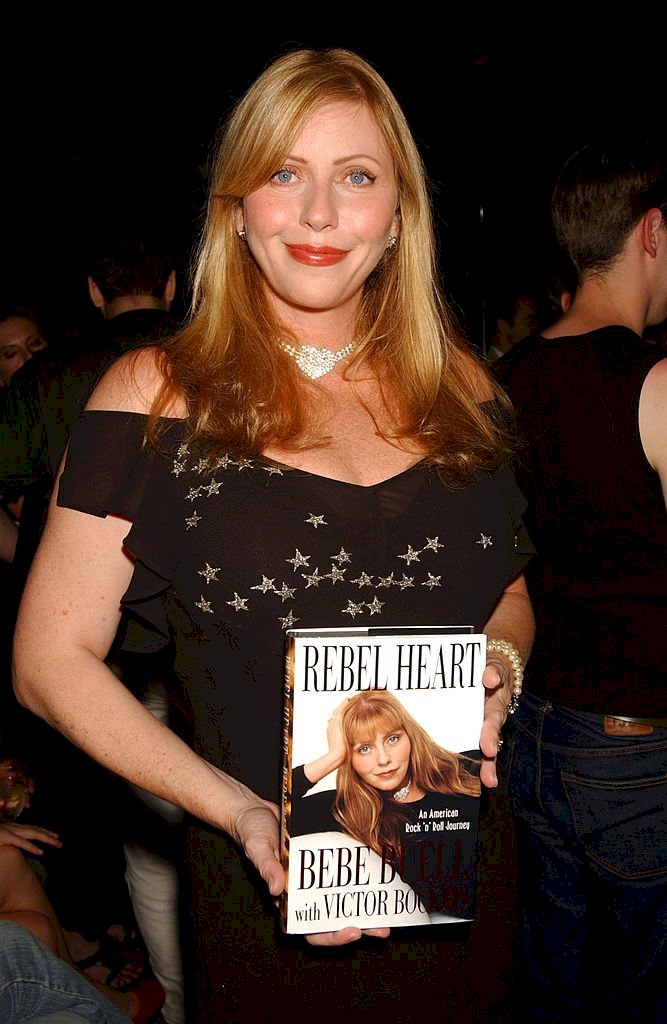 ---
LIV'S ENTRY TO STARDOM
If you are a fan of the Lord of the Rings, then Liv Tyler might be a familiar face to you. She portrayed Arwen Undómiel from 2001 to 2003, and this is one of her most memorable performances. Although before that, she was the familiar face in some of Aerosmith's music videos.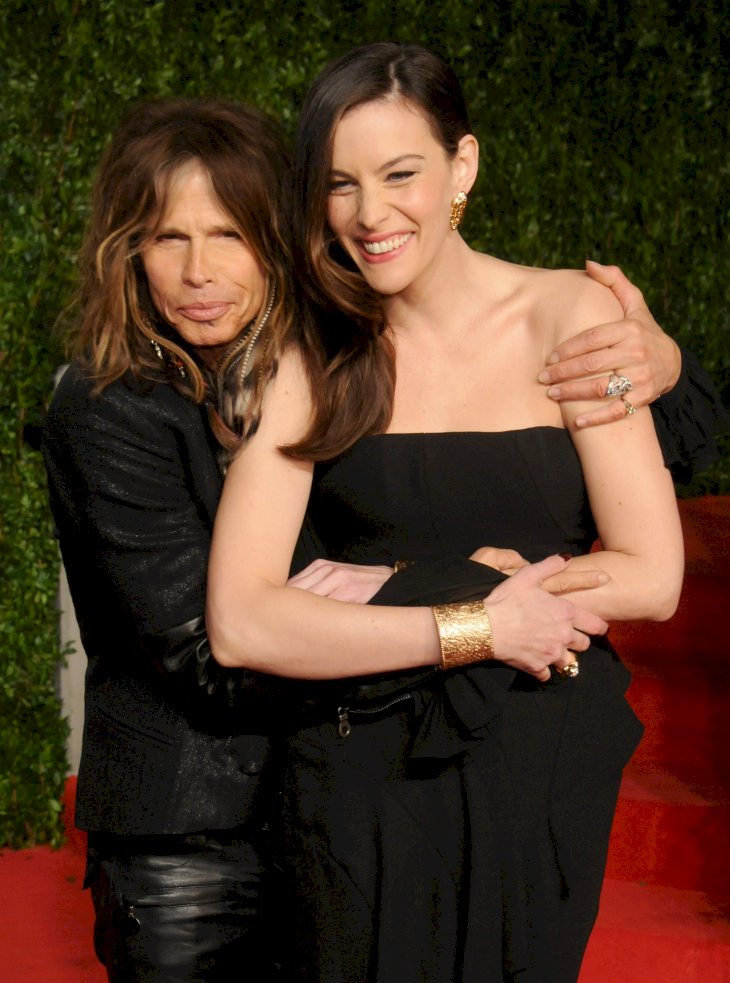 She starred in the music video of Aerosmith's song, Crazy, alongside Alicia Silverstone in 1994. The music video had a bit of a Thelma and Louise vibe to it, and both actresses worked so well with each other. It was as if Liv's career was made overnight, all thanks to her dad for giving her the role in his music video.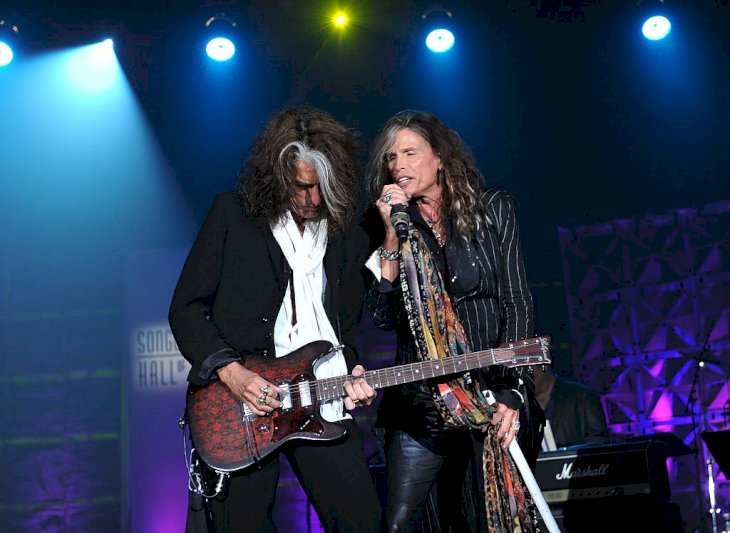 ---
HOW DOES ONE STAY IN HOLLYWOOD?
If you want to stay in Hollywood, you would have to make your own personal mark. Before Liv landed her role on the Lord of the Rings, she had been a struggling actress without anybody booking her. It was not until she had a chance to star in a couple of Aerosmith music videos before she had her film debut in the psychological thriller, Silent Fall.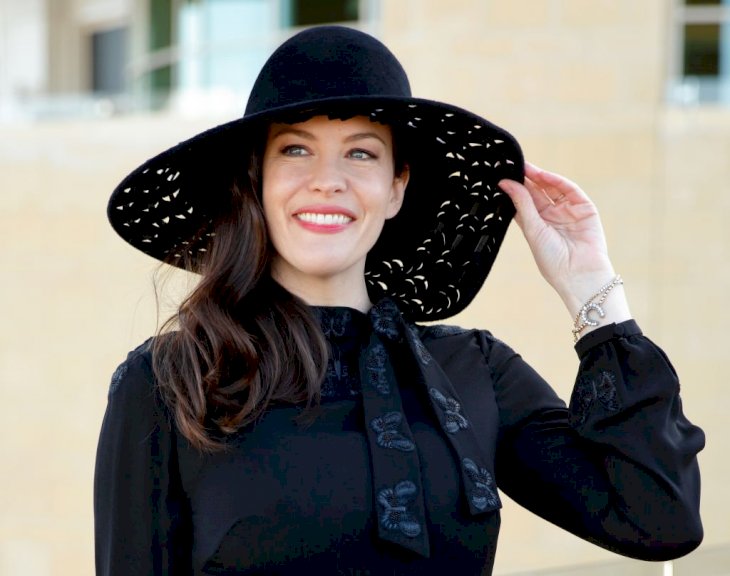 Even after her role in that film, she was still pretty uneasy when it came to acting. Liv was constantly thinking whether to quit show business or to pursue her passion in acting. In 2017, Liv said in an interview, "I did have a kind of weird conversation with myself where I kind of [said], 'If this doesn't happen it means that I am allowed to kind of pursue my other interests."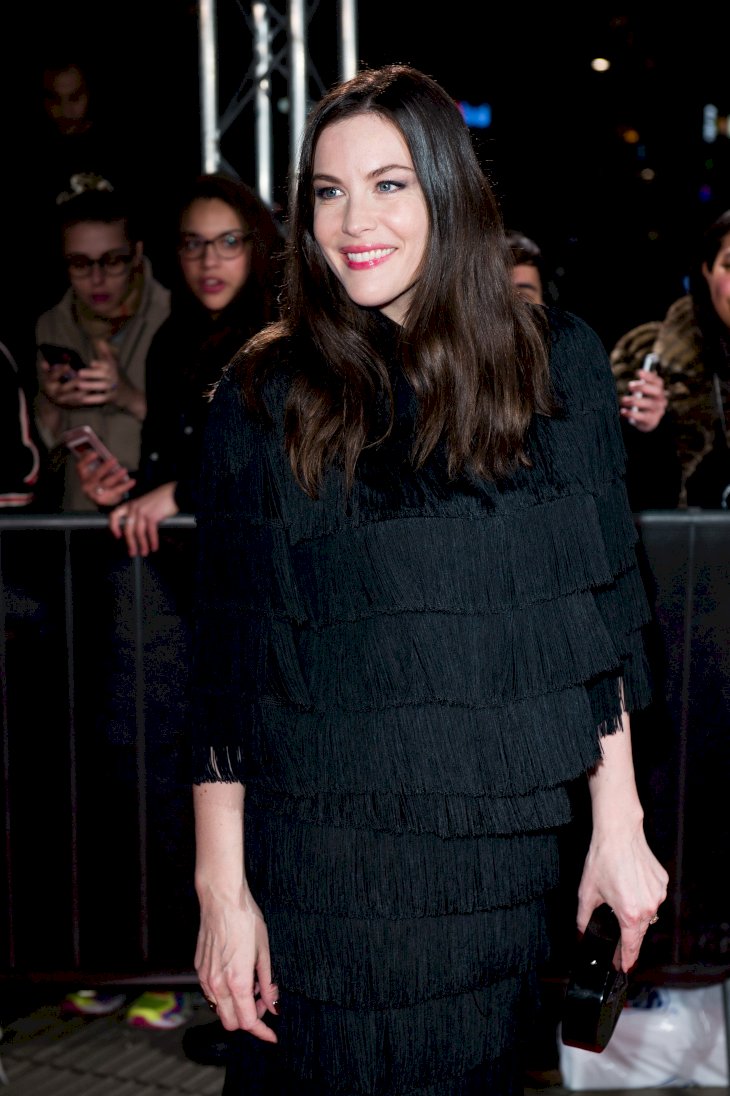 ---
THANK GOODNESS SHE STAYED!
Before getting the role of Meg Abbot in the hit series, The Leftovers, Liv had seriously thought about quitting acting. Thank goodness she stayed, because had she not, we would not have known the force of nature that is Liv Tyler. Her performance for The Leftovers was the role that catapulted her onto become a Hollywood A-Lister.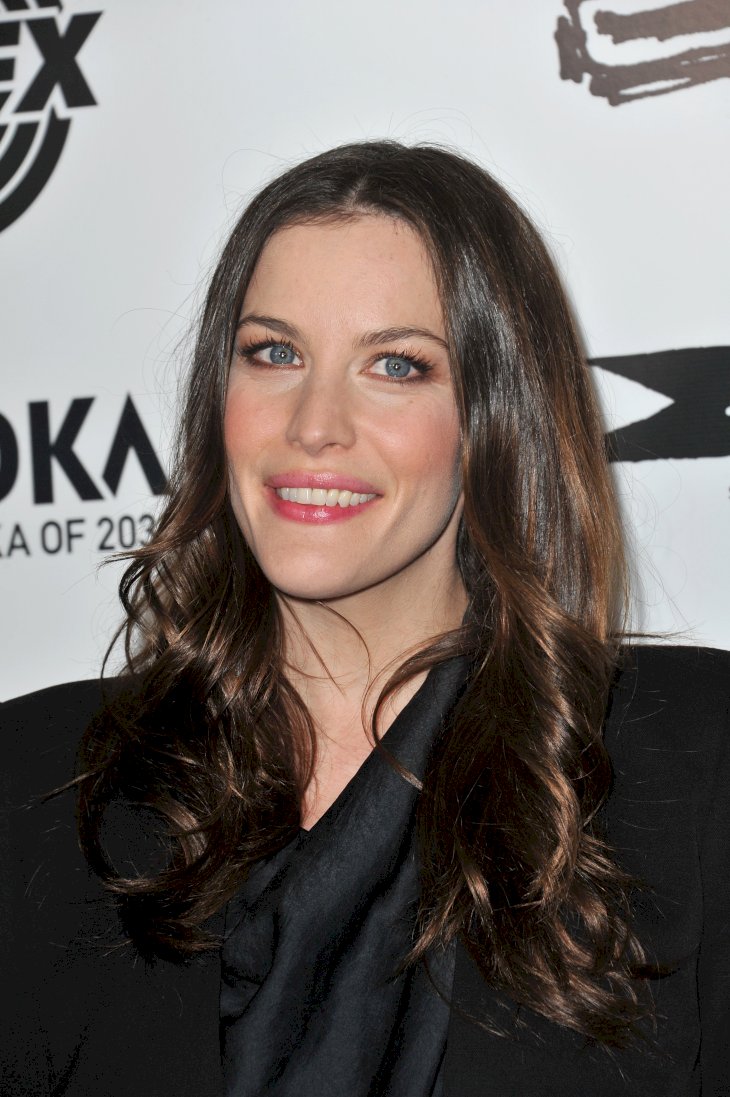 Had she quit, we also would not have known her to be Michelle Blake in the hit series, 9-1-1: Lone Star. This show was about the lives of paramedics and first responders in Austin, Texas. Although if this show had been a hit, why is Liv Tyler leaving? We have the full scoop!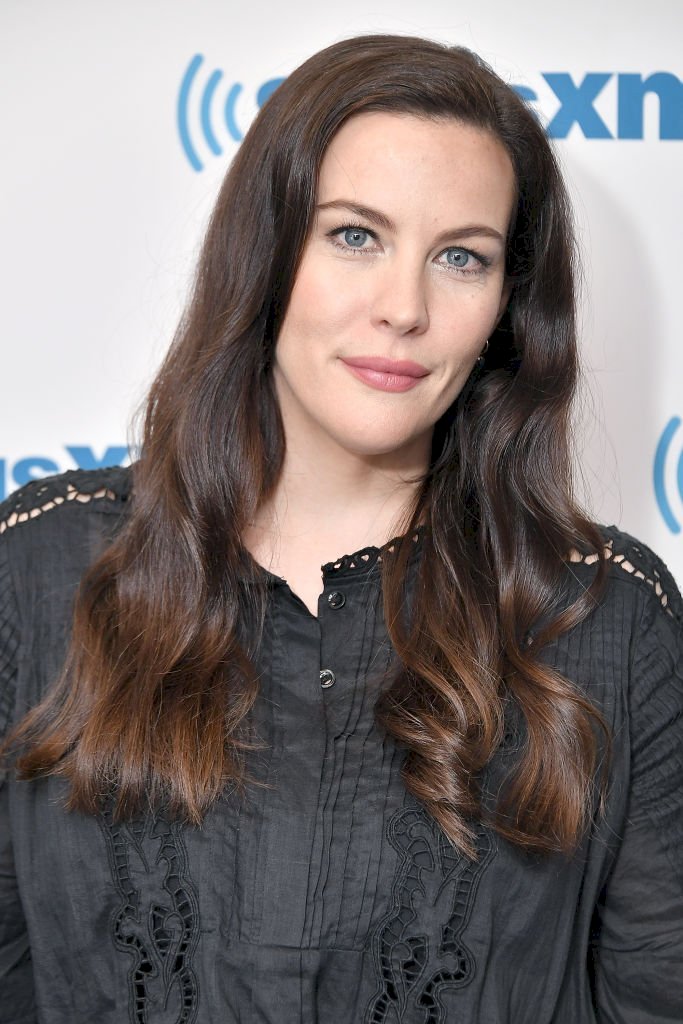 ---
9-1-1: LONE STAR
In this series, Liv Tyler plays the character of Michelle Blake, and no matter how successful it has become, current situations make filming a bit tricky. Producers have confirmed that Liv will not be reprising her role for the second season of 9-1-1: Lone Star. Fox also said that even though she will not be returning this season, her role will not be recast nor cancelled.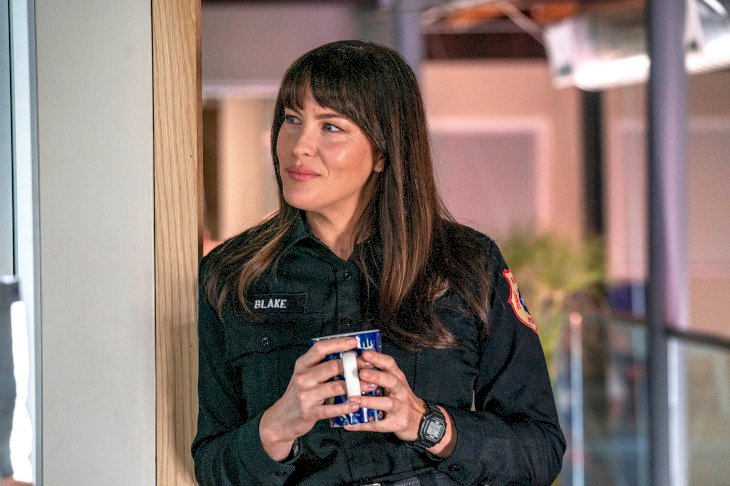 The real reason as to why Liv is leaving the show was because of the current pandemic situation. Liv is currently living in London whilst filming typically takes place in Los Angeles, and due to the difficult trans-atlantic flights, both parties deemed it best to cancel her role...for now! Both parties also agreed that commuting from country to country will be basically impossible.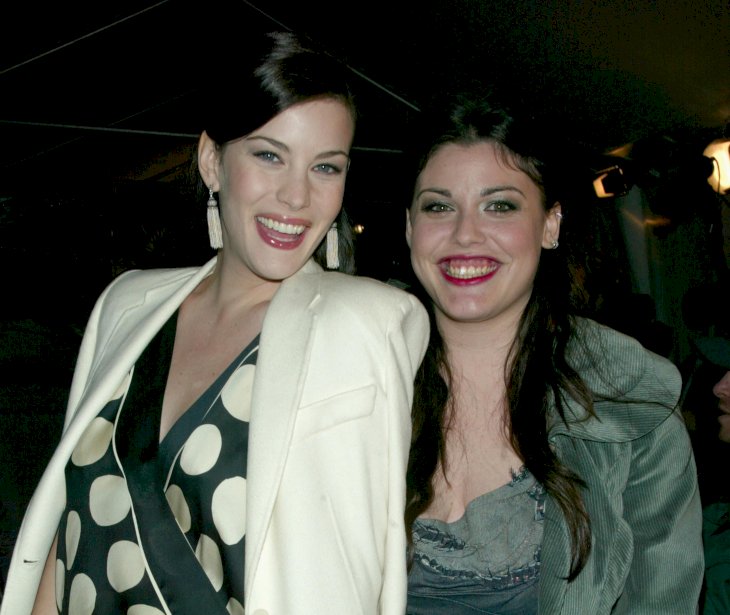 ---
IS LIV A LONE STAR?
Her fans around the world have expressed their disappointment, but all parties understand that this is neither the actors' nor the producers' fault. Tim Minear said in a statement, "What a thrill it was having a movie star of Liv Tyler's stature to help us launch the first season of 911: Lone Star. We loved working with Liv and will be forever indebted to her."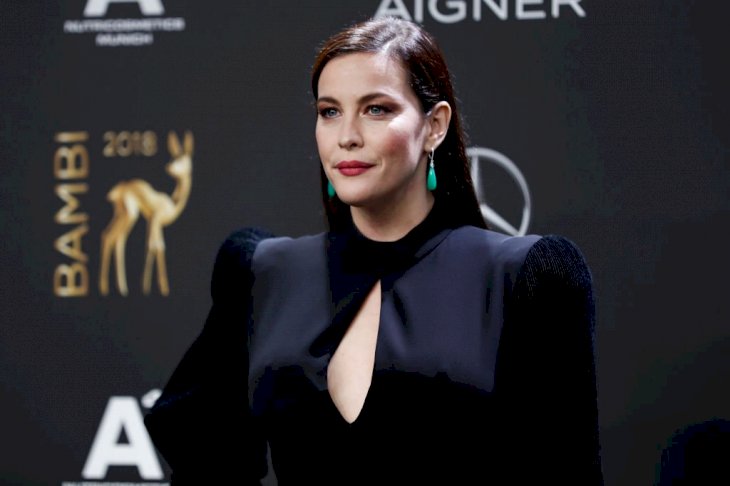 Even though Liv's character is not cancelled, Fox hired Gina Torres as their new lead so that the void from Liv's departure can be filled. Gina will be playing the role of the new paramedic captain, Tommy Vega. 9-1-1: Lone Star is set to begin filming for Season 2 later in 2020, and is set to premiere in 2021. How exciting, we will miss Liv for sure!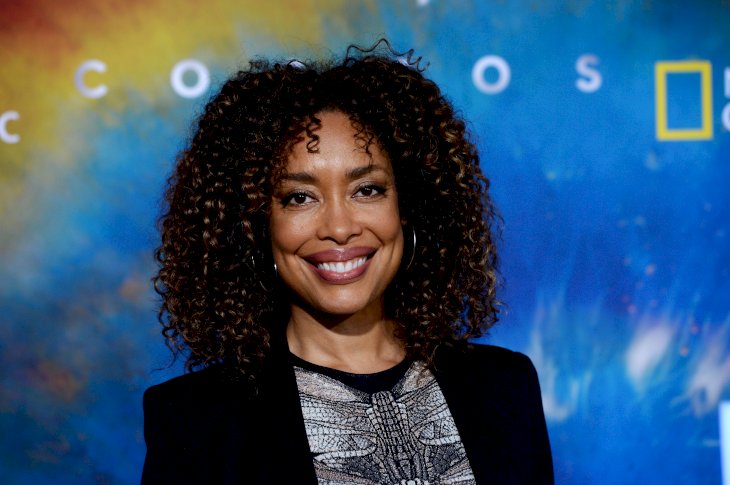 ---
IS THIS THE END OF THE LINE FOR LIV?
Everything will depend if the pandemic restrictions will be liften, and if Liv can finally go back and forth from London to Los Angeles to film. It is guaranteed that this year has been super stressful, to all people around the world. The silver lining is that Fox confirmed there are more stories for Liv's character to share.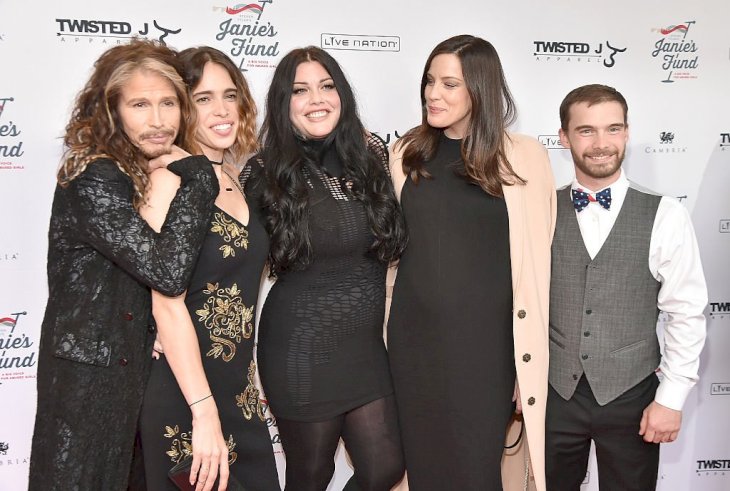 They said, " "While we were able to tell a complete chapter in Michelle's story, as with Connie Britton on our mothership, we also feel like there are more stories to be told. The door here will always be open for a return." It is always great news to know that Liv can reprise her role in 9-1-1: Lone Star at any time!
---
LIV LOVES LONDON 
Although this time, Liv is continually enjoying her life in London with her partner and her children. Well, it is safe to say that no one knows when this will all end, but we can all safely rely on the fact that Fox is working hard to create a beautiful new season and they are working harder to get Liv back onto the show.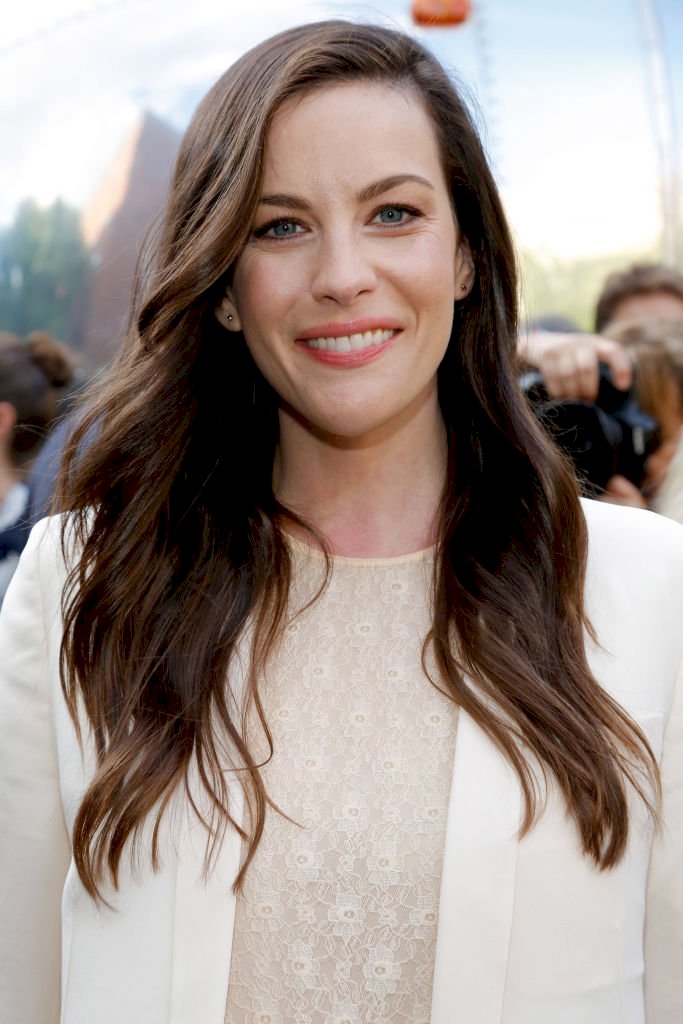 We know that everything will solely depend on how long we will be stuck due to this pandemic, but what do you think of this current situation? Are you a fan of 9-1-1: Lone Star? Let us know by leaving a comment below, and share this article with your family and friends!
ⓘ We at ENG.AMOMAMA.COM do our best to give you the most updated news regarding the COVID-19 pandemic, but the situation is constantly changing. We encourage readers to refer to the online updates from CDС, WHO, or Local Health Departments to stay updated. Take care!