The Reason Why Tyra Banks Won't Have More Children
Former supermodel, TV host, entrepreneur, and now host again on Dancing With The Stars, Tyra Banks has grown from a runway star to a television icon. While there are many things we know about her, what has the "smize" queen left off of the cameras? Let's look at her personal life and unexpected revelations about motherhood! 
---
EARLY LIFE: HOW DID IT ALL START?
Born on December 4th, 1973, Tyra Banks is originally from California, where her father was a computer consultant and her mother was a medical photographer. By the time she was six, Tyra's parents divorced, but she doesn't seem to have been too negatively impacted by this.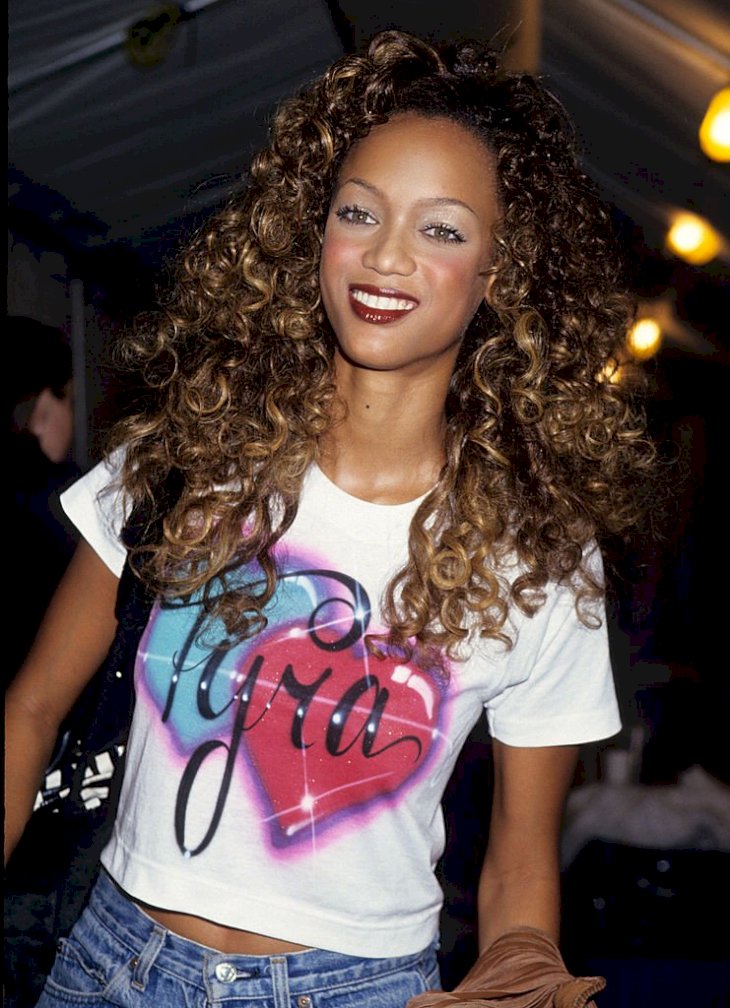 "As far as I could see, I had it made," the model commented. "I stayed with Mommy on the weekdays and Daddy on the weekends. I had two birthday parties, two Christmases. Double the presents, double the love." While she had a blast growing up, she also found her passion: eating.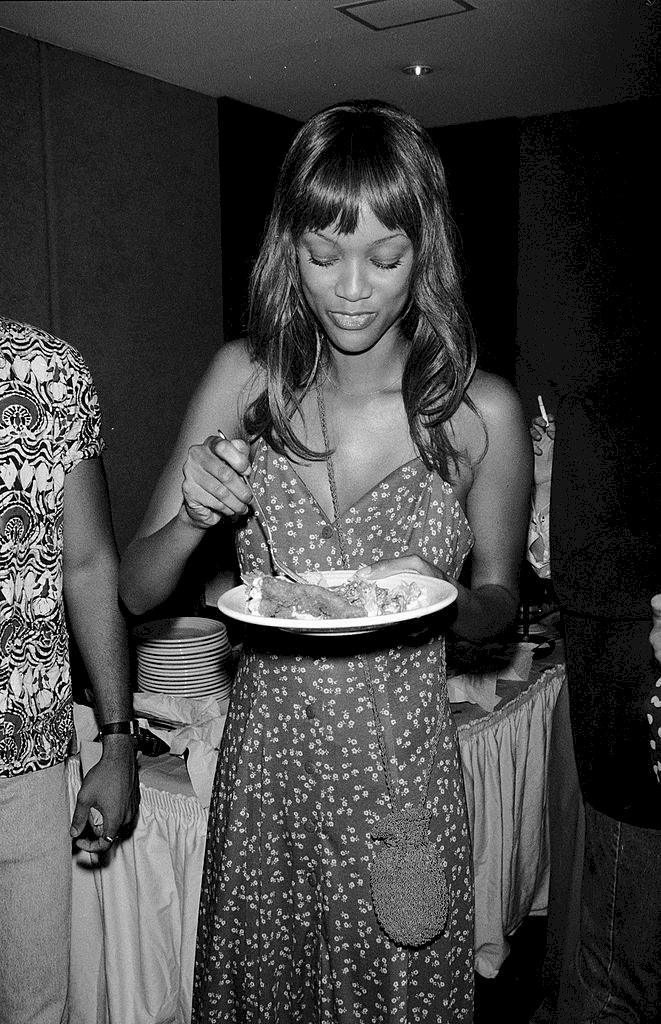 ---
TYRA BANKS WAS A "MEAN GIRL"
According to Banks, she was not very nice in middle school, saying that she was "popular, gossipy, and if I didn't want one of the other girls to be in the clique anymore, for whatever tiny little reason, I voted her out." However, when she changed schools and started attending Immaculate Heart High School in Los Angeles, the tables turned.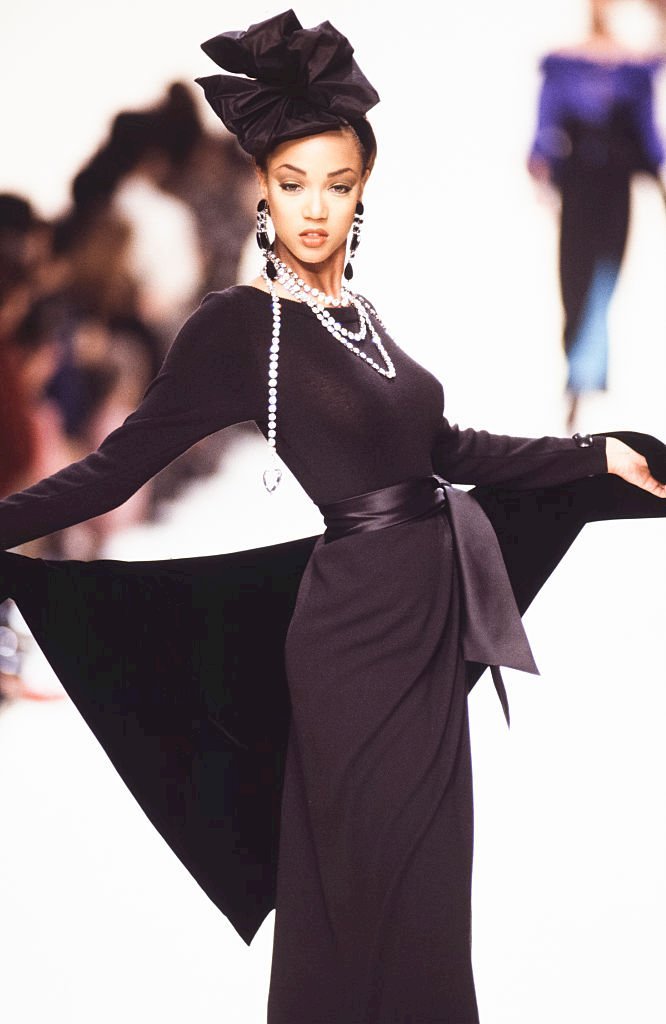 She stopped being part of the "Mean Girl" clique. The main reason for this was the fact that she grew very quickly, giving her an awkward look, which left her uncomfortable and led her colleagues to call her "Giraffe" and "Lightbulb Head." The model confessed, "I went from being the popular girl who looked normal, to being considered a freak."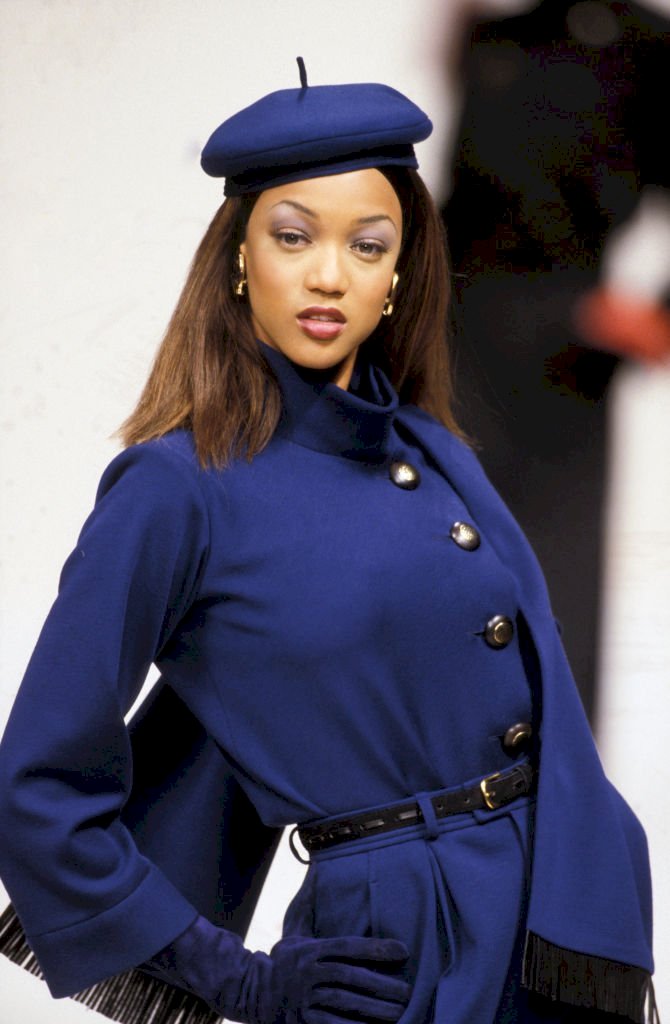 ---
BECOMING A MODEL
At the age of 17, Banks had already grown past her awkward phase and was becoming the beautiful woman we all know her as. Nevertheless, finding an agency to represent her was not easy, and Banks recalls one agency rejecting her for looking "too ethnic" and another that told her it "already had a Black woman and didn't want another."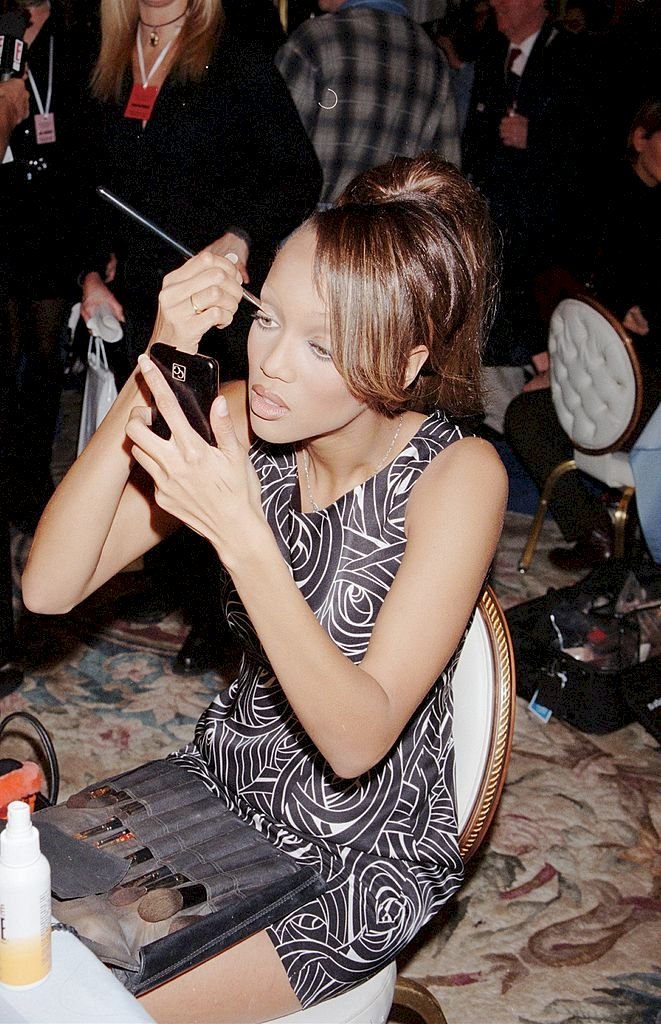 The year after, Tyra landed a contract with Elite Model Management, and so her amazing career began. She did her first print piece for Seventeen magazine and was offered a spot on a high-fashion runway in Paris. She quickly became one of the world's most famous models, having booked 25 runway shows while in Paris.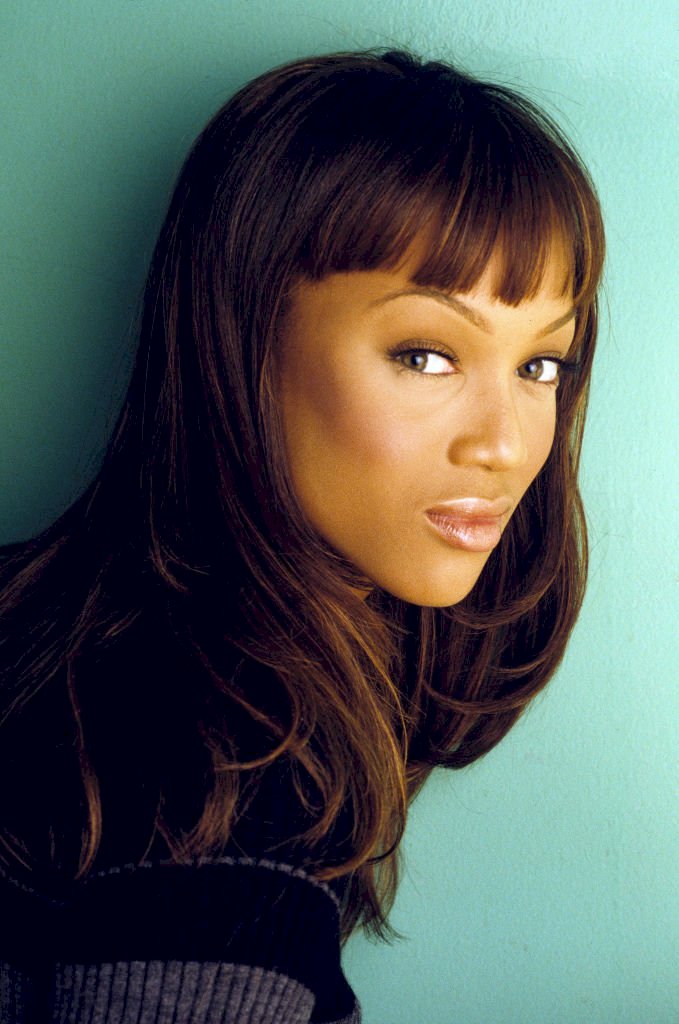 ---
GAINING WEIGHT AND RETURNING TO THE U.S.
Eventually, Banks started to gain weight and did not believe diets, so she left the world of high-fashion behind and returned to the US where she focused her career in swimwear and lingerie modeling. "I made my living being 20 or 30 pounds heavier than the average model," Tyra said.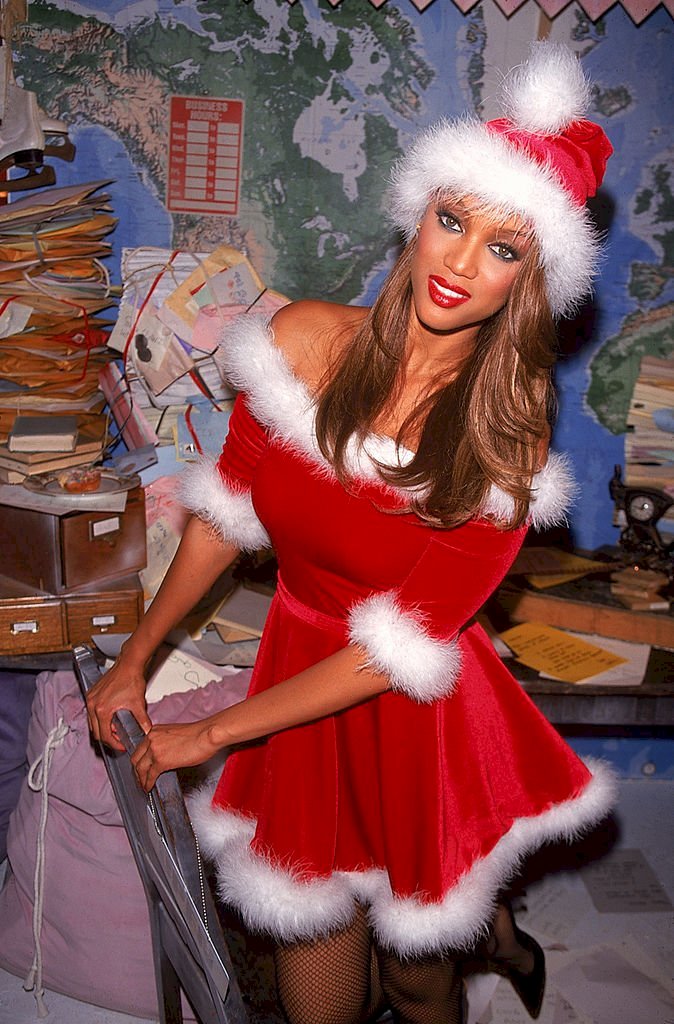 "And that's where I got famous. Victoria's Secret said I sold more bras and panties than anybody else, and I was traipsing down that runway with 30 pounds more than the other girls," she continued. In 1996, she became the first black woman to ever be on the cover of GQ, but that would not be her only one!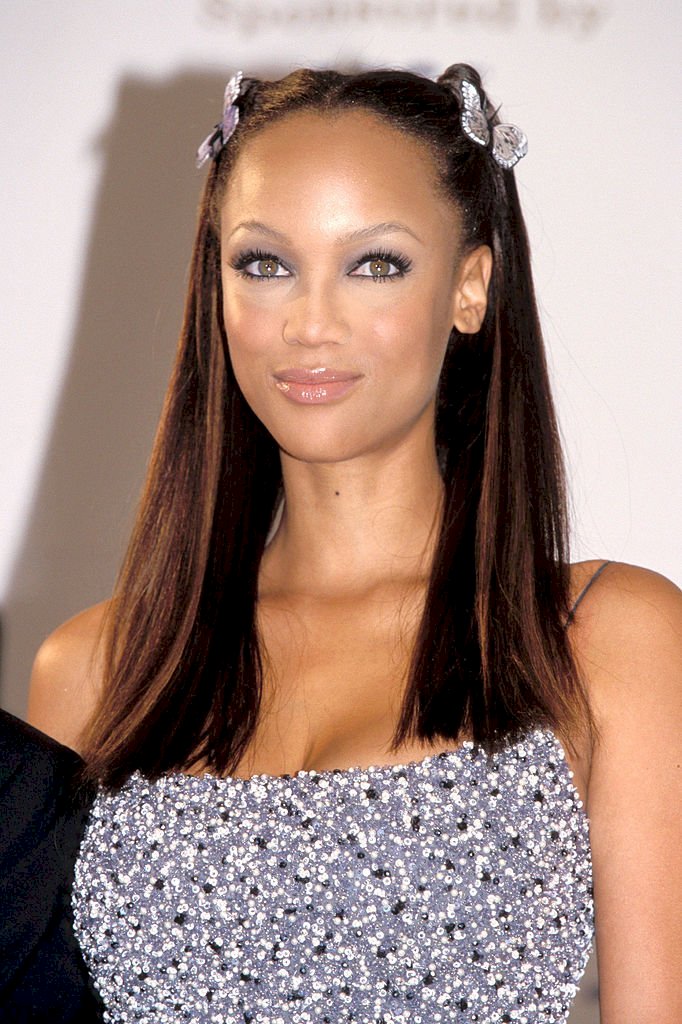 ---
SPORTS ILLUSTRATED: MAKING THE COVER
Just one year later, she became the first African American woman to ever make it to the cover of the swimsuit edition of Sports Illustrated, as well as becoming the first black woman to ever appear in the Victoria's Secret lingerie catalog. Talk about making history!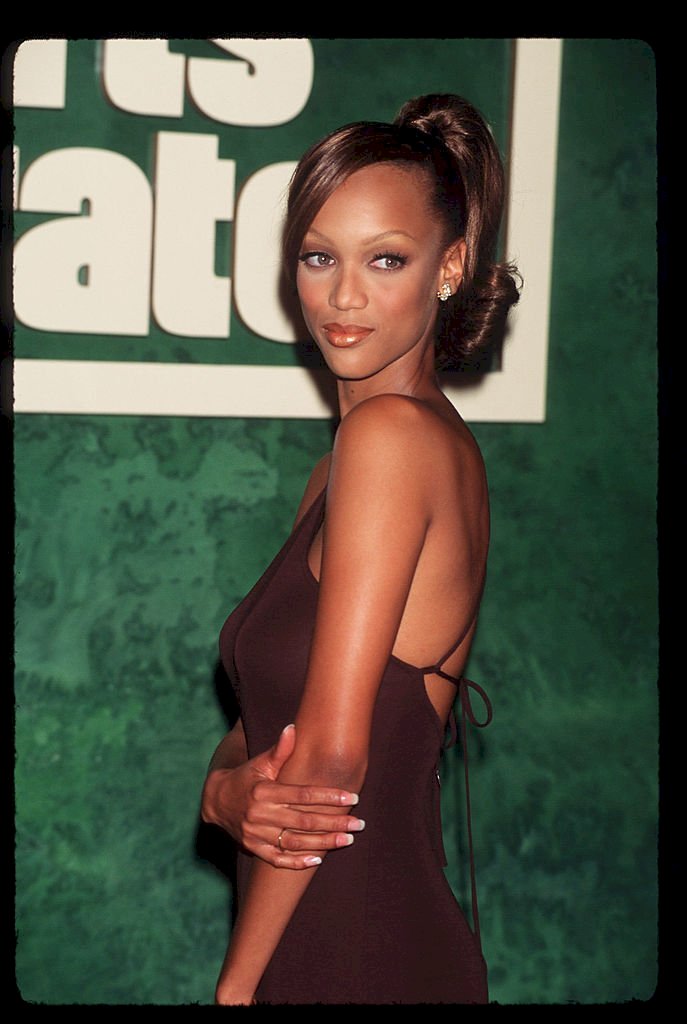 Her beauty and charisma allowed her to be part of People's 50 Most Beautiful chart time over time, and she also received the Michael Award for Supermodel of the Year in 1997 and won two Teen Choice Awards for Favorite Supermodel. 23 years after her first appearance on Sports Illustrated, Banks appeared once again.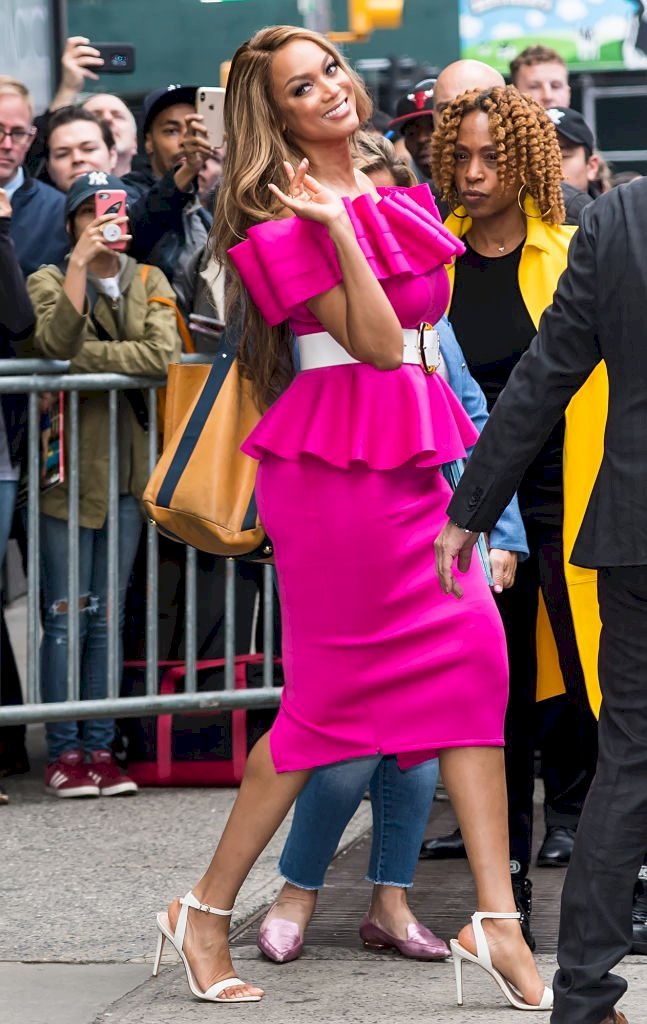 ---
BECOMING AN ACTRESS
While working as a model, Banks took her chances in the acting scene, and appeared in productions like "The Fresh Prince of Bel-Air", "Higher Learning", "Love & Basketball", "Coyote Ugly", "Life-Size", "Gossip Girl", and "Glee". Nevertheless, this would not be the last of her that we would see on TV.
---
AMERICA'S NEXT TOP MODEL
2003 came as the year that Banks would make it into the reality TV scene, having been in charge of creating, producing, and hosting the show "America's Next Top Model". During its first six seasons, the show was the highest-rated from UPN, and continues to grab the audience's attention even today!
---
THE TYRA BANKS SHOW
Two years after the debut of "America's Next Top Model", Banks hosted her own show, titled "The Tyra Banks Show", which won a Daytime Emmy award in 2008 and 2009. The year after Banks canceled the show in order to focus on "bringing positive images of women to the big screen."
---
AMERICA'S GOT TALENT
In 2017, Tyra Banks was invited to replace Nick Cannon on "America's Got Talent" as a host, a role she kept for two seasons. While she had her fair share of experiences on television, there is much more to her career than just that. Her career certainly knows no limits!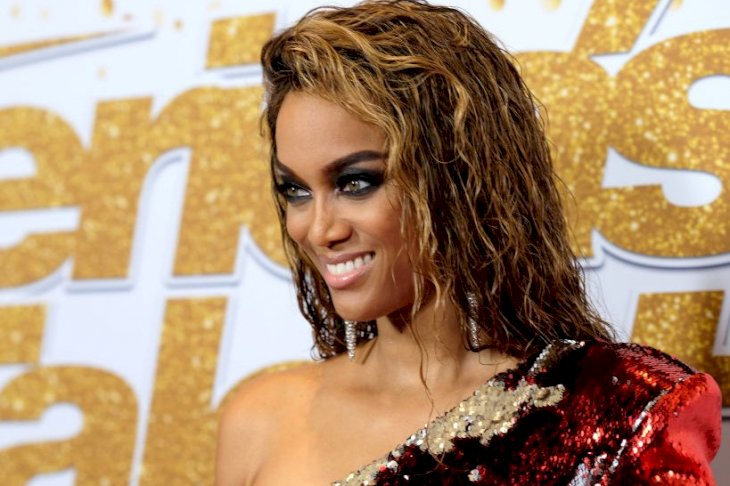 ---
ENTREPRENEUR & WRITER
Banks published a novel titled "Modelland" in 2011, which quickly became a best-seller, which was based on her life experiences and her time in the modeling industry. Around the same time, she launched a beauty and style website called typeF.com and later founded the TYRA beauty cosmetics line.
---
DANCING WITH THE STARS: WHEN EVERYTHING WENT WRONG
Tyra was invited to be the host of season 29 of "Dancing With The Stars", and it seems that everything that could go wrong did, in fact, go wrong. From production issues, errors when announcing names, and even difficulties in being heard, Banks has been suffering some backlash from the fans.
Even though last Monday was the most recent mishap, where too many couples were put up for elimination, there was confusion as to which couples were vulnerable for elimination, and a couple having to be called back on stage, it was not the first one. Due to this, she has taken to social media to apologize for her mistakes.
Dude. Tyra is the worst. Did she even audition?! "Its live TV"..nah Tyra its you being a bad host. Poor Monica! Im glad she is safe! #DWTS

— Just a Gal & Her Jokes and Thoughts (@galandherjokes) October 6, 2020
---
TYRA BANKS' APOLOGY FOR HER MISTAKES ON DWTS
"Tonight I hosted the second episode of Dancing with the Stars... and, it wasn't perfect," Banks said on the video, "Yeah, I had a lot of fun but I messed up, I said the wrong words, but the thing is I kept going." 
Maybe if Tyra didn't talk so much she wouldn't have to RUSH the elimination #DWTS pic.twitter.com/2MXn6PRuBg

— Unicorn Hair🦄 (@NicolePolidori) October 6, 2020
"She got back up and she kept going, and because of that she's here for another week," she continued, "So the message is: I messed up this week, Skai messed up this week, but we're gonna keep on going and going. Forgive yourself when you mess up and keep going".
Send Tyra home #DWTS pic.twitter.com/Cwiyti2kuD

— Alyssa Cintron (@acintron_) October 6, 2020
---
ON A PERSONAL NOTE: BEING A MOTHER
Banks and her long-time boyfriend, Erik Asla, welcomed a baby boy to the family in January 2016. Tyra Banks had shared about her issues with fertility in the past, the reason why she and Erik decided to have their son via a surrogate mother. In 2017, the couple broke up, however, remain friends to this day.
---
DEALING WITH HER CAREER WHILE BEING A MOTHER
"It's very difficult because it's not just me doing Dancing with the Stars. It is also on me as an entrepreneur and launching a whole new product in my ice cream and going from zero to a store and product with a very minimal team of people that Zoom together twice a day to connect."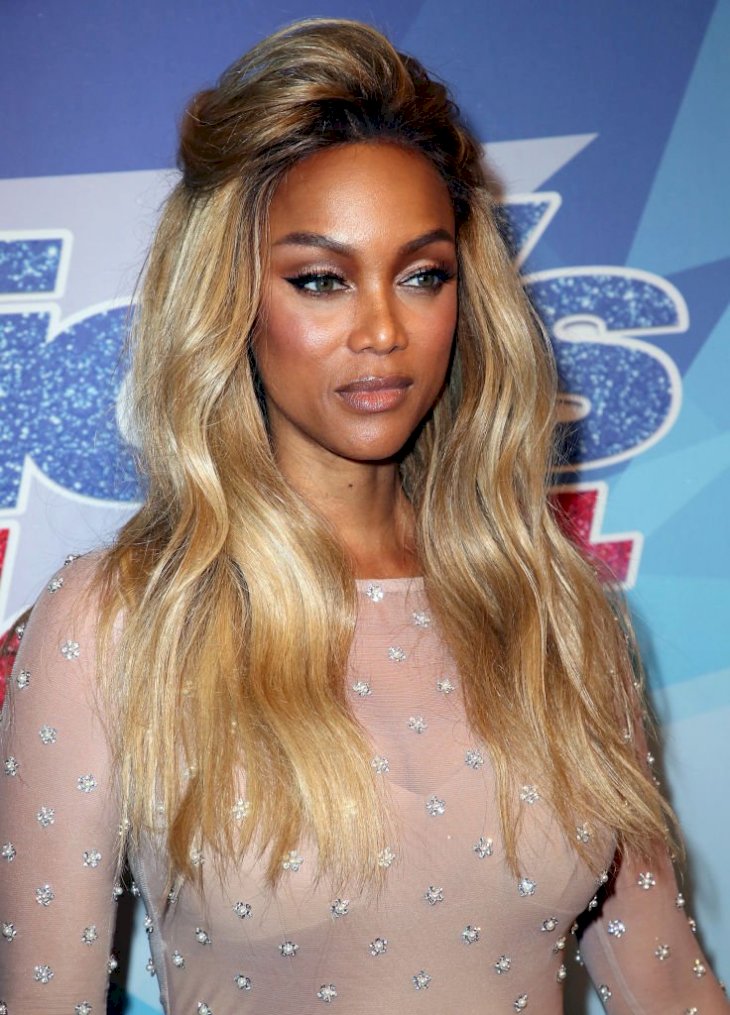 She continued, "At the same time, I have to speak to the CEOs[...]. And I have my son crawling on my back. I used to be a little bit embarrassed about it at the beginning of quarantine. But then when you see that other CEO's daughter crawling on his back, you realize that we are all in this together."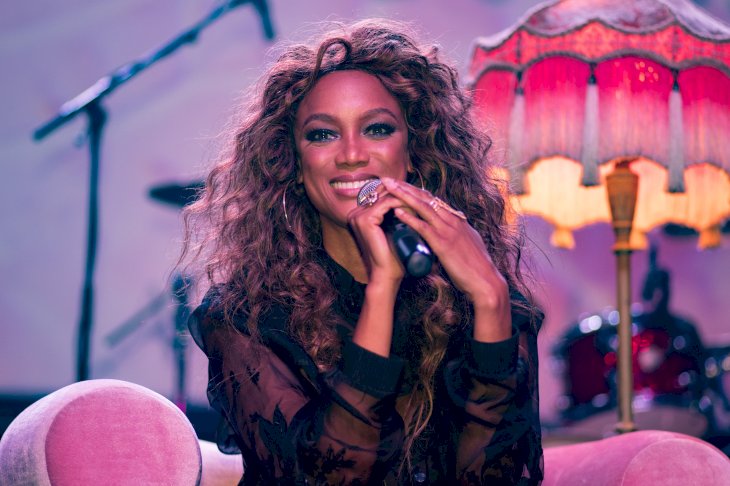 ---
OPENING UP ABOUT NOT BEING ABLE TO HAVE MORE CHILDREN
Once Banks realized she wasn't able to have a successful pregnancy, she admitted that everything seemed to be falling down. The model commented, "Yeah, I don't remember if it was, 'Am I less than a woman?' but I remember just thinking, 'Oh my gosh, I waited too long, like, why did I do this?'"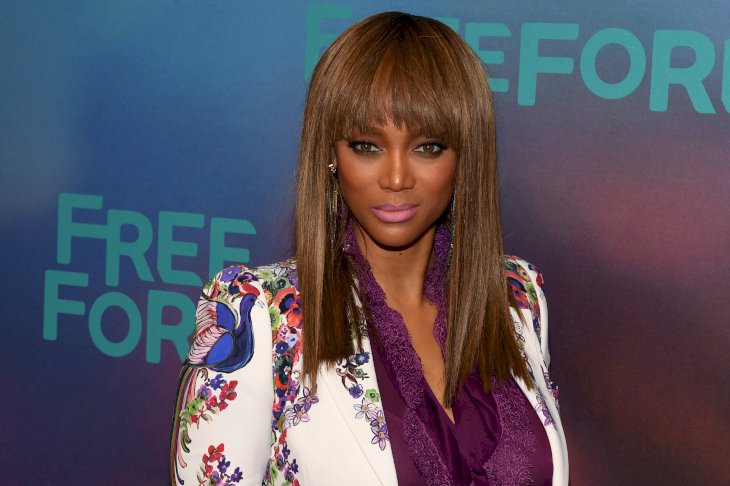 "Like, why did I do it? And I can remember, I was, you know, doing the rounds and stuff and then I created the embryo and I got the phone call, 'The embryo is not healthy.' You know, 'We can't move forward,' and just, like, just crazy for me -- just really, really difficult."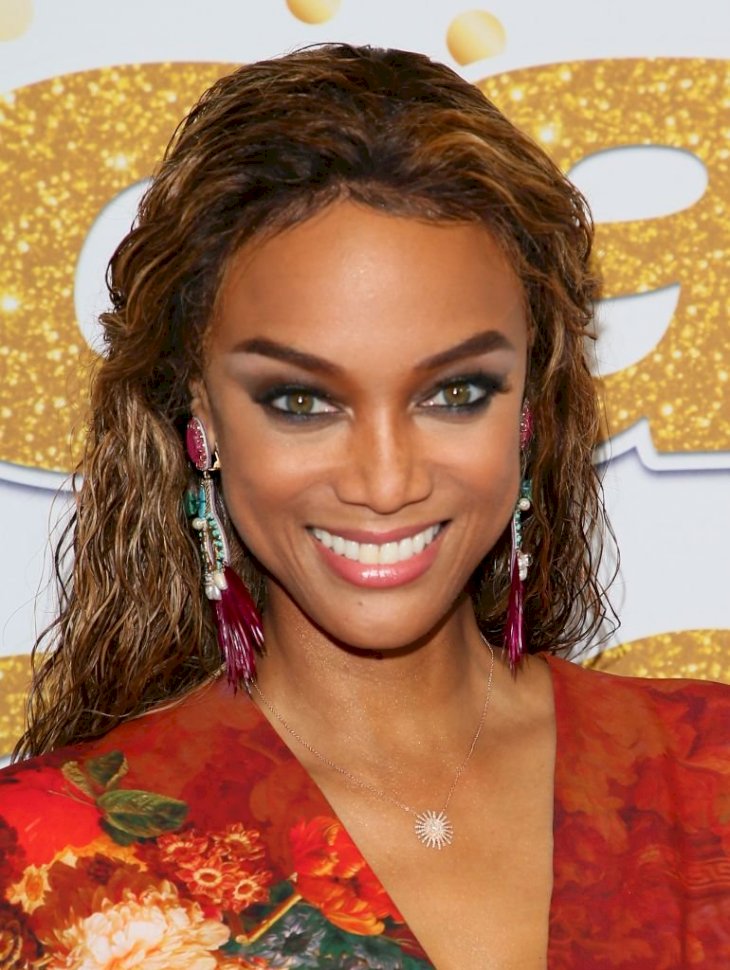 ---
"ONE AND DONE", TYRA'S PERSPECTIVE ON HAVING CHILDREN
When asked about her family, and if she plans on having more children, Banks is not afraid to be open and candid. She explained that her issue with having babies "wasn't just strictly infertility. It was also having trouble holding the baby inside of me. After I got past that and then was trying to do the whole surrogacy thing."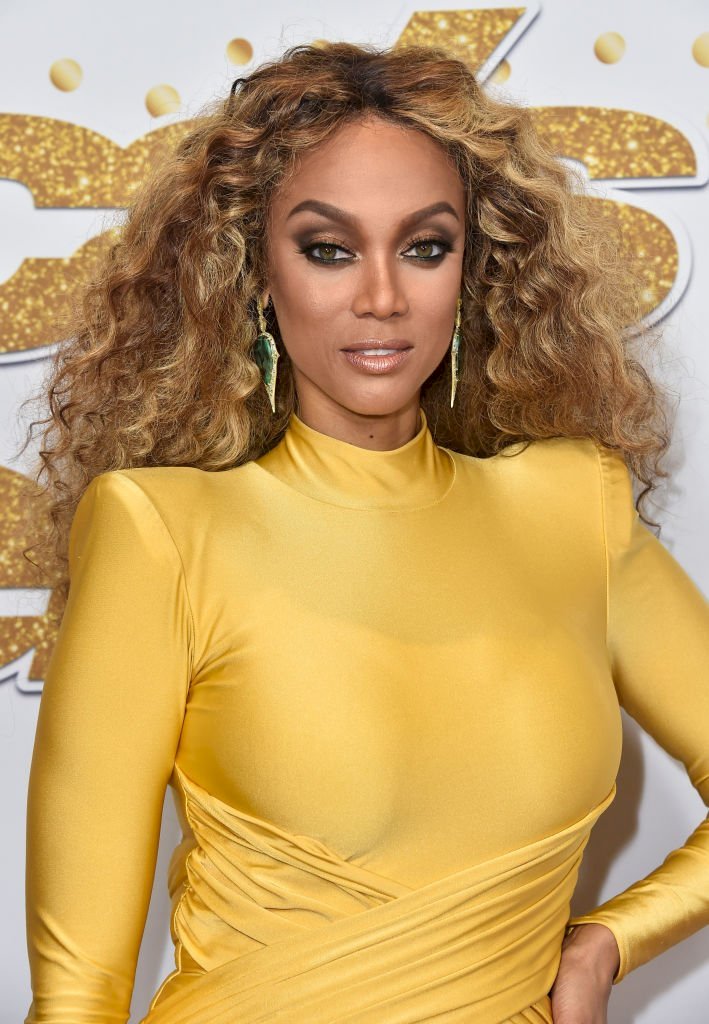 She continued, "It was really, really hard. I went through that privately — I didn't even tell all of my family, but my mom knew. But I think that's about it. A couple of friends knew what I was going through. And I just wanted to keep that private until my son was born and to be transparent about that."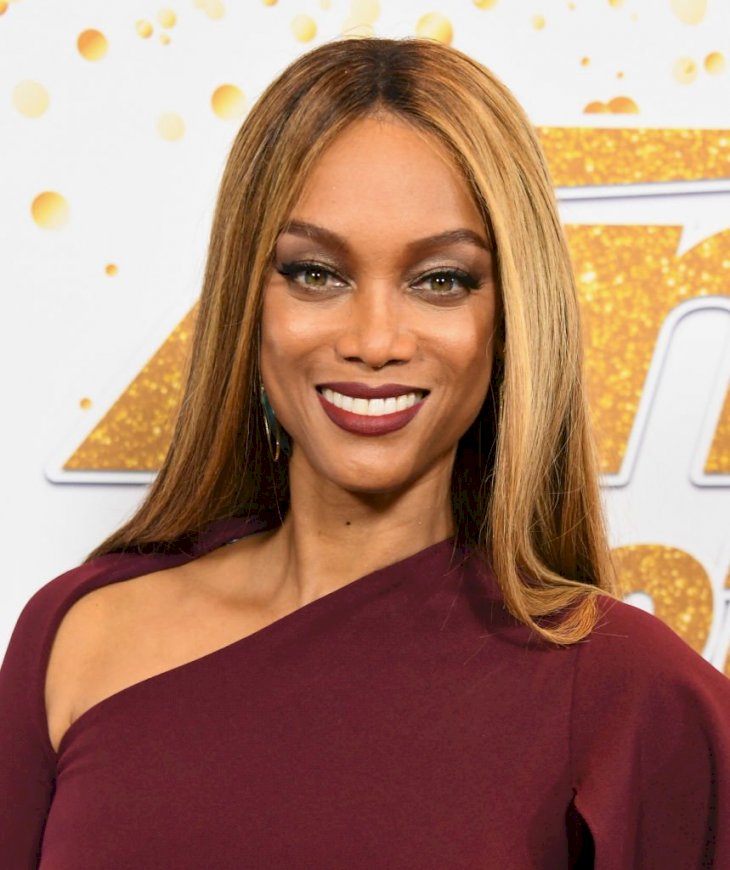 ---
MANY ROUNDS OF IVF LATER
The supermodel turned TV host shared that "I feel very fortunate that I was able to have my son after many, many, many rounds of IVF." However, she has since opened up that she will not have more children, but that it isn't by choice.
---
SHE KEPT TRYING AND NEVER HAD RESULTS
"I think I'm lucky, you know, I did it for about a year and a half of IVF and some women do it for years and years and years," she continued. "Unfortunately, I don't have embryos frozen because I want three kids. I think that was the end." For Tyra, her one little boy is now more than enough! 
While she might not be able to have more children, she did accomplish much more than many of us. We can only wait to see what Banks will bring us next, and hopefully what exciting new goof she will do while hosting TV shows. Let us know in the comments what you think about this story, and make sure to share it with your friends! 
ⓘ The information in this article is not intended or implied to be a substitute for professional medical advice, diagnosis or treatment. All content, including text, and images contained on, or available through this ENG.AMOMAMA.COM is for general information purposes only. ENG.AMOMAMA.COM does not take responsibility for any action taken as a result of reading this article. Before undertaking any course of treatment please consult with your healthcare provider.