Princess Eugenie Reportedly Doesn't Want Her Child To Have A Title
Princess Eugenie will reportedly take a leaf out of Meghan Markle's book when it comes to motherhood. How so? Well, the beguiling princess is possibly going to raise her little one without a royal title! Let's find out about this surprising decision and how the rest of the nobles feel about it!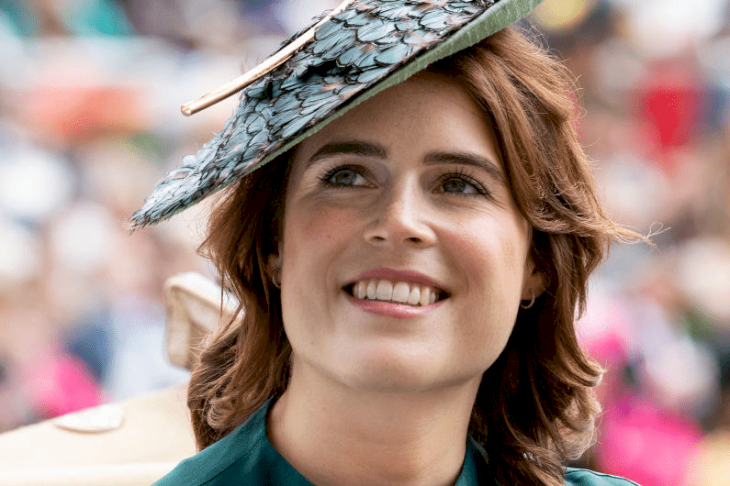 ---
PRINCESS EUGENIE AND HER JACK 
Princess Eugenie now known as Mrs. Jack Brooksbank is a member of the British royal family that stands tenth in line to the British throne. The well-known noble is always carving out her own path whether it's in her career or family life. For instance, she opts to work for an art gallery instead of the royal realm. Eugenie also has her very own Instagram account! 
As the younger daughter of Prince Andrew, Duke of York, and Sarah, Duchess of York, Eugene knows how to make headlines and has been doing so lately. After she met her own handsome love interest, Jack Brooksbank, fans have been following their story. The couple who tied the knot in 2018 after dating for seven years is swoon-worthy!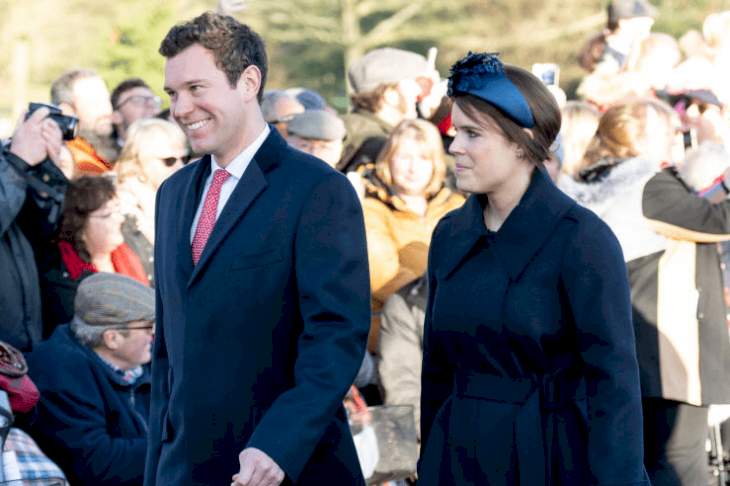 ---
THEIR LOVE STORY
Princess Eugenie adores sharing sweet snaps of her and Jack on social media. Be it in the garden or in an embrace, the duo are clearly smitten. The princess shared that the Queen was indeed first to find out about their marriage plans. How so? Well, Eugenie is very close to this monarch.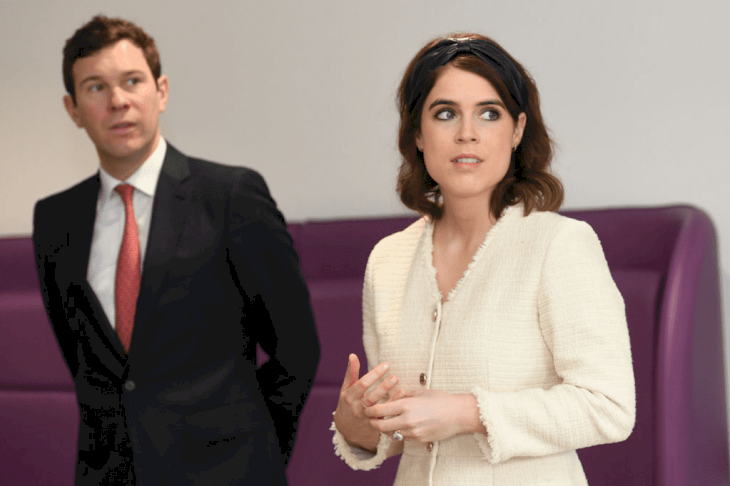 She expressed, "Yes, granny actually knew right at the beginning, she was one of the very few people at the beginning, we left her this weekend and had a lovely time and she was very happy, as was my grandfather." What a lovely family gathering that must have been.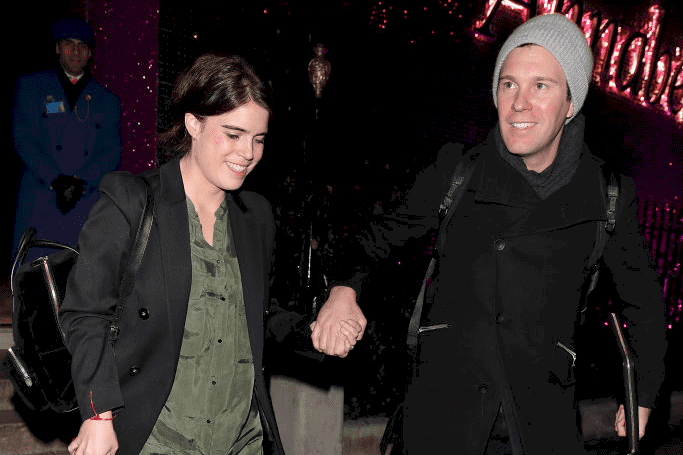 ---
THE NEWS WE WERE WAITING FOR 
A few weeks ago the news came that everyone had been waiting for! The princess and husband Jack Brooksbank are expecting their first child together! For months it has been rumored but a very special post on Instagram finally confirmed that there was indeed a bun in the oven. 
The happy couple who celebrated their 10th anniversary of being together is elated at the prospect of becoming parents. The royal baby will be Queen Elizabeth's ninth great-grandchild and 11th in line to the throne! Fans and experts have been curious to know the ins and outs of this baby news.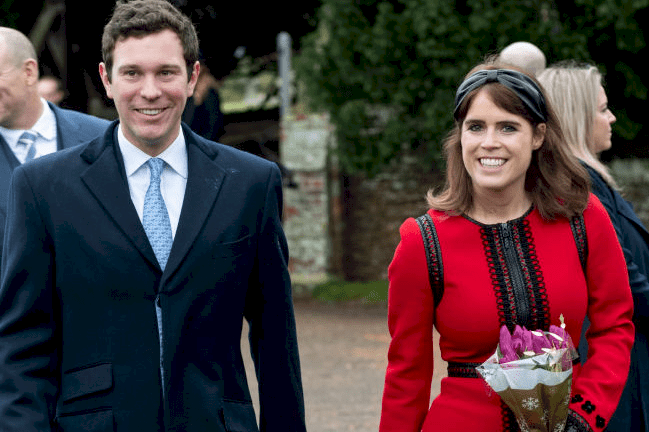 ---
THE OFFICIAL STATEMENT 
In stark contrast to Eugenie's online post, "Jack and I are so excited for early 2021..." Buckingham Palace also released their own version. It read, "Her Royal Highness Princess Eugenie and Mr. Jack Brooksbank are very pleased to announce that they are expecting a baby in early 2021."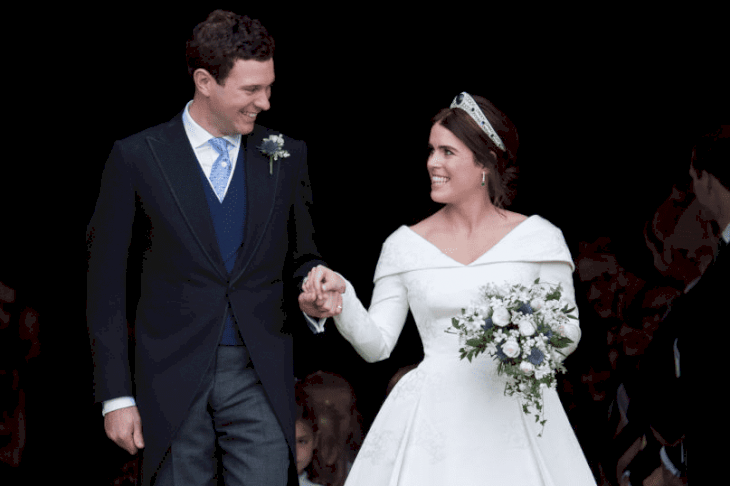 It continued, "The Duke of York and Sarah, Duchess of York, Mr. and Mrs. George Brooksbank, The Queen and The Duke of Edinburgh are delighted with the news." The princess's mother could not contain her joy and we understand why! This will be her first grandchild.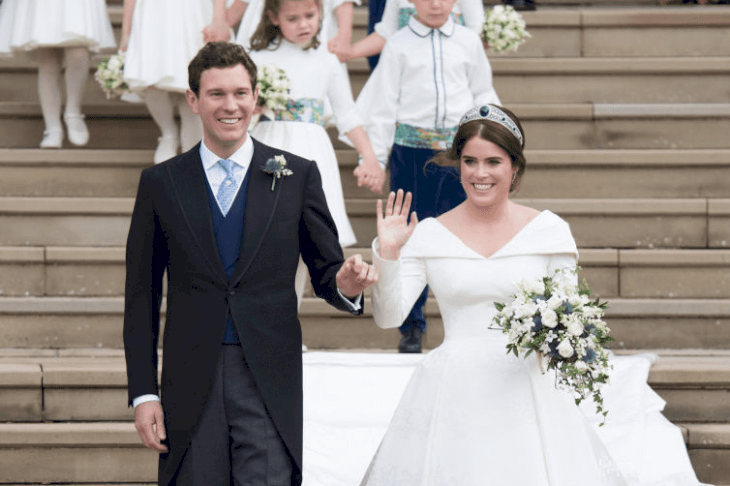 ---
WHY HER NEWBORN WON'T GET A TITLE 
It is highly unlikely that the new addition to the royal family will gain any sort of special title. The reasons for this are diverse and date back to traditions. Firstly, Eugenie's child will not be a prince or princess as their mother because of a rule set up in a collection of letters issued by King George V in 1917.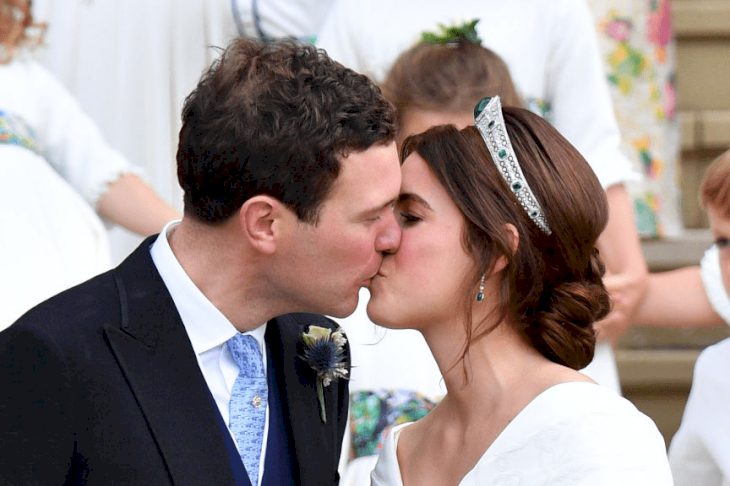 The letters state that "The grandchildren of the sons of any such Sovereign in the direct male line (save only the eldest living son of the eldest son of the Prince of Wales)." The baby might receive a different royal title apart from the normal "prince" or "princess" but we will have to wait and see.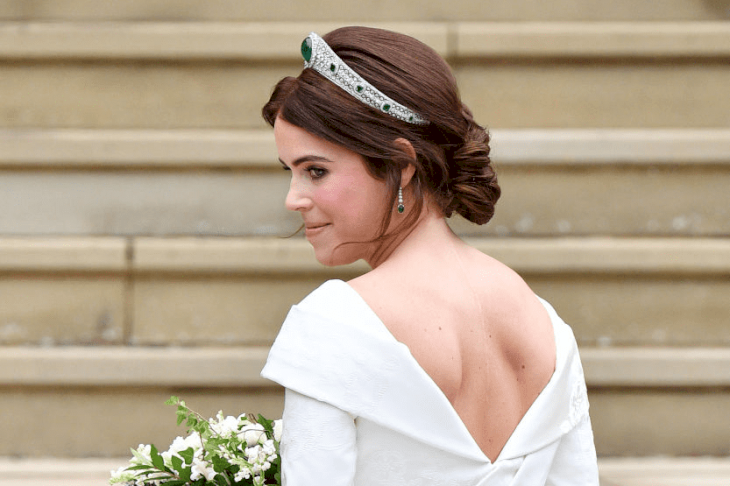 ---
ROYAL TITLE TRADITIONS 
Prince William and Prince Harry, gained dukedoms when they were wed, however, tradition dictates that royal women do not inherit these titles upon their own marriages. Thus the husbands marrying princesses and children born from the union will not automatically get a title.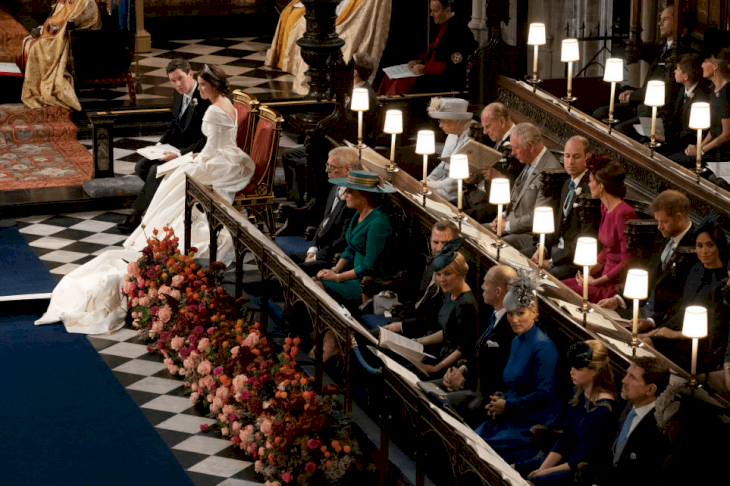 Joe Little, managing editor of Majesty magazine expressed, "If the baby's father does not have a title then there is no chance that he or she will have one." Eugenie's baby will take her husband's last name, Brooksbank. So, is there any way that a royal woman can pass on a title to her own extended family? Well, of course ... There is one way to do this. 
---
THE QUEEN'S BLESSING
The only way the child could be given a royal title would be by the blessing given by Queen Elizabeth herself. The reigning monarch has the power and authority to grant them a fitting royal title should she wish to do so. However, the chances that Eugenie will request this is low.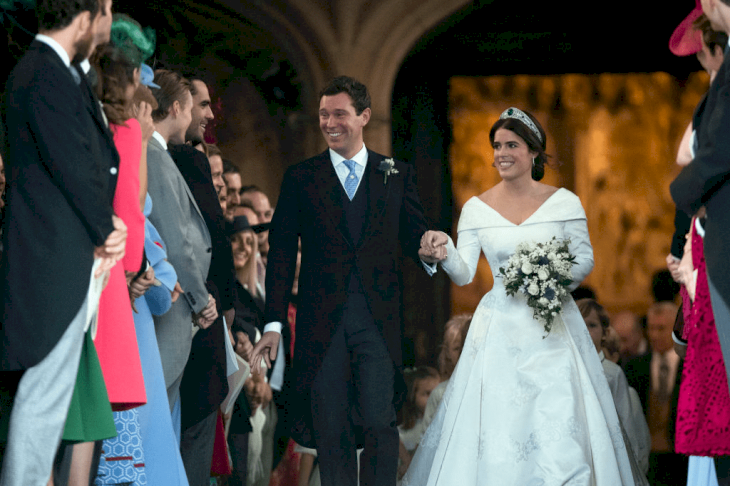 Her own life choices show the world that she opts to do many things her own way. Even her stunning wedding dress broke royal tradition with open back design. This was approved by the Queen as it paid homage to her battle with an illness (the dress showed off her battle scar).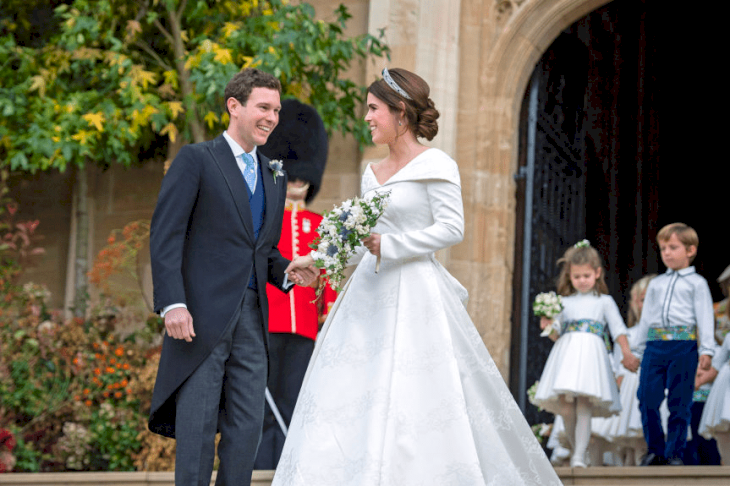 ---
FOLLOWING IN THE SUSSEX'S FOOTSTEPS 
According to reports, Eugenie is hoping to let her little one live a partly "normal" life. She is keen to follow the same path as the Duke and Duchess of Sussex. When they famously introduced their son Archie (who was entitled to a royal title through his father, Prince Harry) opted for no title.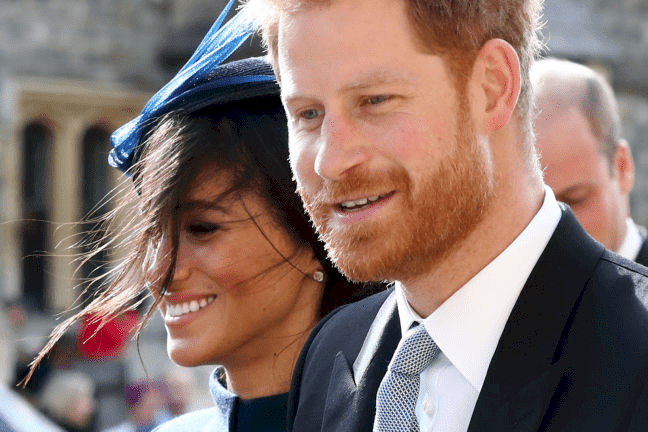 "Even if the Queen offered them a title as a gift, it's not Eugenie or Jack's desire for their child to have a title," a family friend, shared. They continued, "Eugenie knows that a title can be a curse as well as a blessing and she and Jack want their child to live an ordinary life and eventually work to earn a living."
---
PRINCESS ANNE PAVED THE WAY 
Princess Anne made waves when she opted for no titles for her children, Zara and Peter. Despite the Queen offering them this honor, Anne said, "I think it was probably easier for them, and I think most people would argue that there are downsides to having titles. So I think that was probably the right thing to do."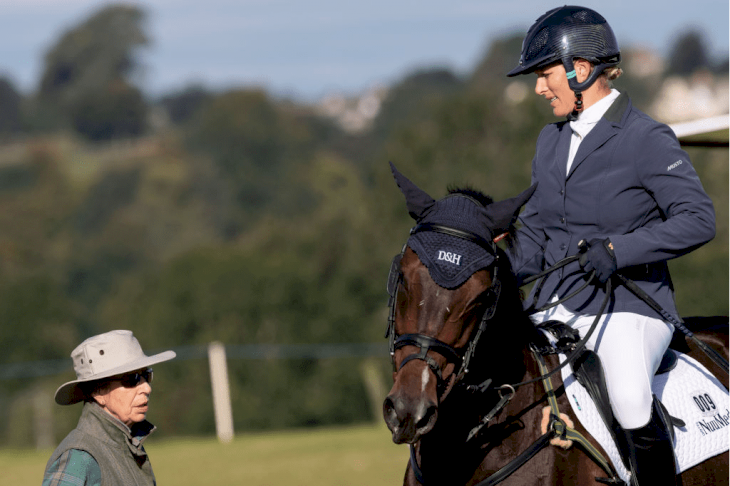 The Queen's former press secretary Dickie Arbiter said, "It was a masterstroke of Princess Royal when she decided not to give her children titles. Growing up as a commoner allowed Zara to thrive as her own woman, and there has never been pressure on her to conform. She has benefited from it in all sorts of ways."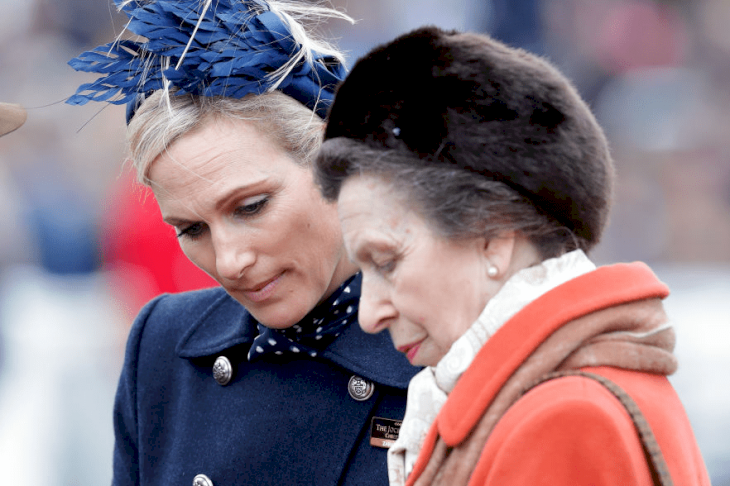 ---
THE PRINCESS SIMPLY WANTS A HAPPY CHILD 
"Titles really don't matter to Jack and Eugenie, they just want a happy healthy child" the source close to a family expressed. For this woman who has spent most of her life in the royal spotlight, she would know what is best for her coming bundle of you, don't you agree?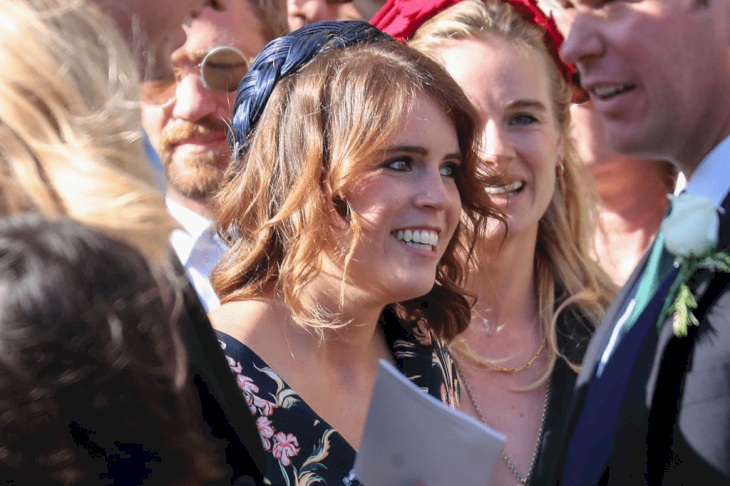 Richard Fitzwilliams, a royal commentator and former editor of The International Who's Who said, "There is little doubt that Eugenie and her sister Beatrice, who are not working royals, suffered far more press intrusion because they had titles. This is why they will both presumably opt to give their children a different reality."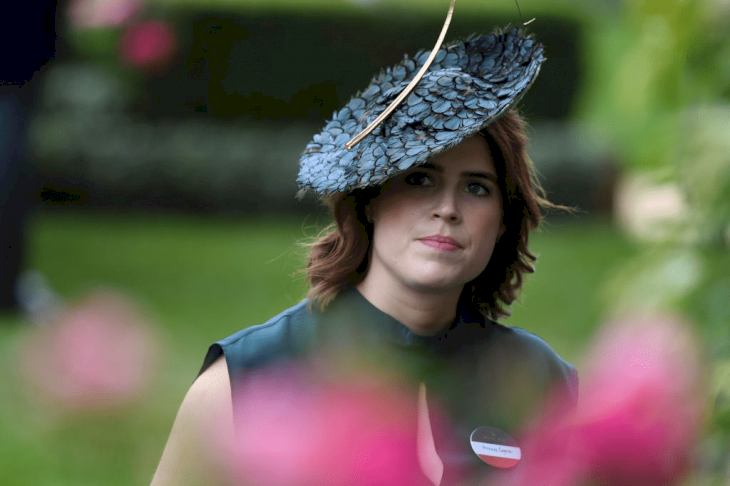 ---
WHAT DOES THE PRINCESS THINK? 
"They have their own careers and it seems clear that they intend to shape their own destinies with as few royal responsibilities as possible." This comment makes sense but we are yet to hear from the princess herself. Buckingham Palace also declined to comment on the matter so only time will tell.
---
SHAKING UP THE LINE OF SUCCESSION
Fans of the royal family have of course been wondering how a new little one will affect the line of succession to the British throne. Well, Princess Beatrice's little one will be 11th in line to the throne when they are born, knocking Zara Tindall down the list, from 18th to 19th.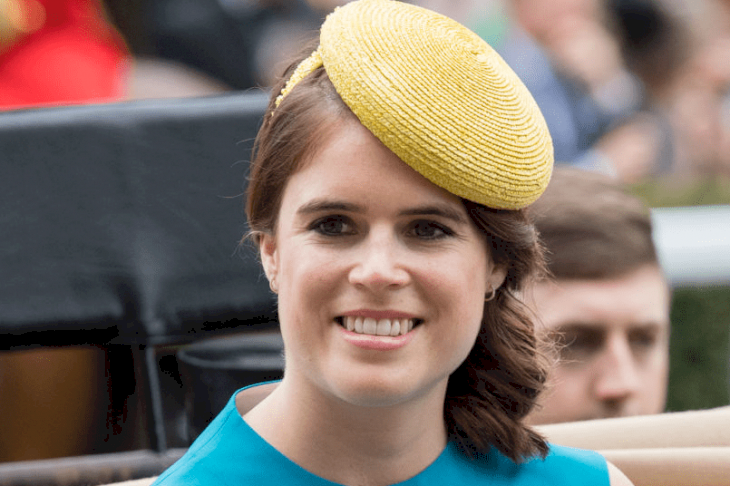 ---
THE NEW ROYAL TREND 
Rachel Bowie and Roberta Fiorito, royal commentators on the Royally Obsessed podcast, commented on the new royal trend when it comes to titles. Ms. Bowie said: "They've declined. The Queen offered Jack a title when they got married but he said no then." Will they say no to the Queen again when and if she offers their baby a title? Most likely!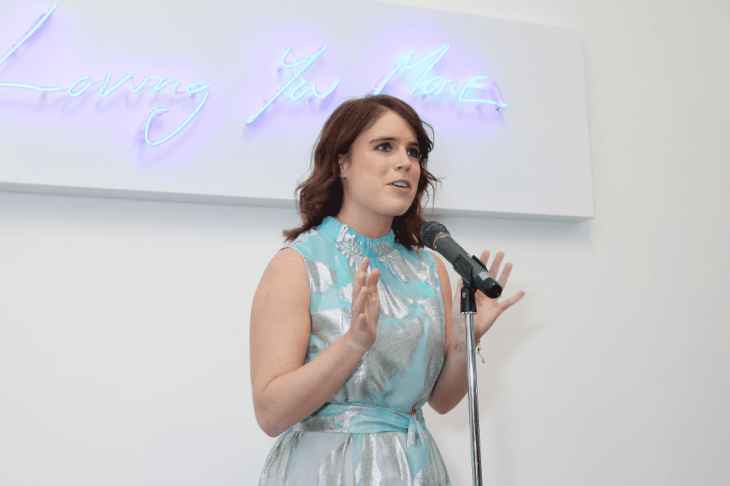 Bowie and Fiorito continued, "I feel like that trend is going to continue with the baby. The Queen could override it, they could change their mind. I think the trend now is to give these kids some privacy and not have a title. The christening wouldn't be as public. They wouldn't have to disclose information."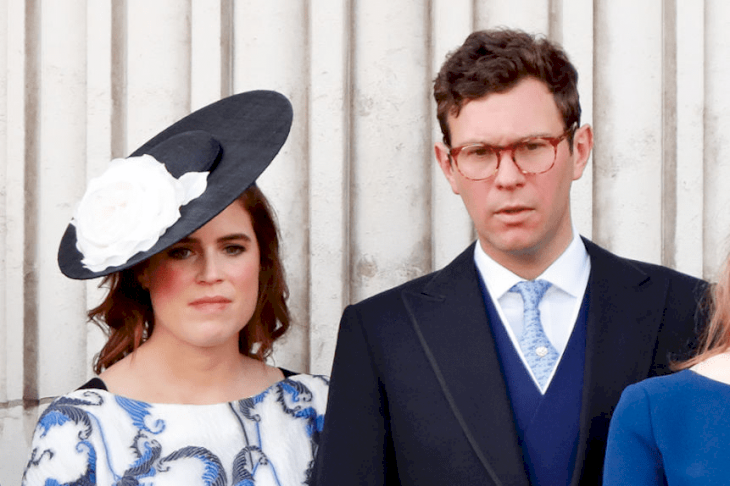 ---
THE PRINCESS STEPS OUT IN PUBLIC
In early October, Princess Eugenie stepped out in public for the first time since announcing her pregnancy. The royal was photographed with her brother-in-law, Edoardo Mapelli Mozzi. Eugenie's black pleated dress, matching tights, and knee-high leather boots look lovely as did her visibly bigger tummy. How exciting for the 30-year-old!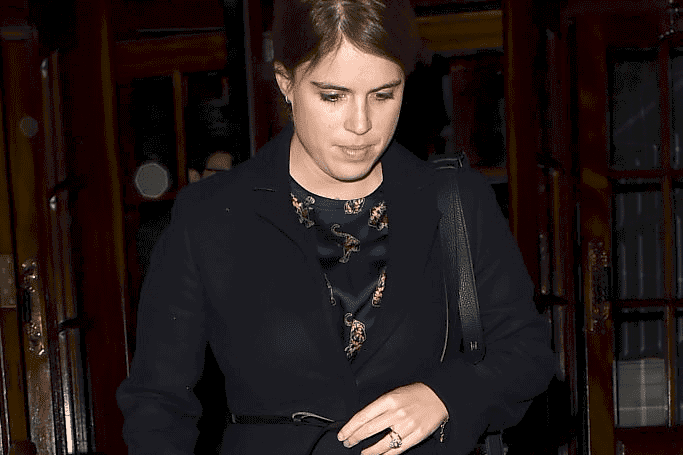 The royal experts think Princess Eugenie will not pursue a title for her baby, do you agree? We cannot wait to see the first image of this new royal in 2021, be sure to keep track of all things royal right here! Leave us a comment and click the share button if you liked this article.