Firemen Rescue Puppies And Realise They Weren't Puppies At All
Firefighters often deal with unexpected emergencies. However, when they were called out to rescue a litter of sweet puppies, they could not foresee the shock that was waiting for them! When the puppies arrived at the vet, a startling discovery was made, read on for all of the details!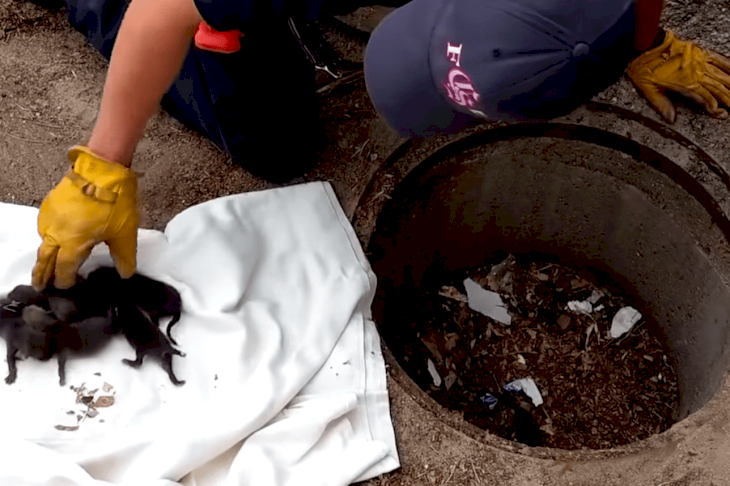 ---
MEET THE BRAVE FIREFIGHTERS 
Emergency calls for help are common for firefighters even when it is unrelated to big red flames. These brave men are asked to rescue kittens up trees and in some cases, puppies in pipes. Where would society be without these heroes? Well, we can certainly say a few animals would be worse off if not for them!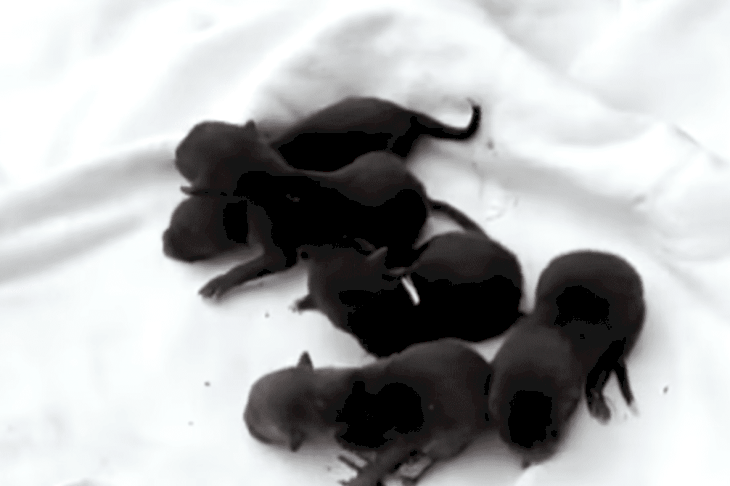 At the Colorado Springs Fire Department, we find a group of emergency response workers with quite a unique story. These heroes, who can get to any part of their city in eight minutes are always willing to lend a helping hand, no matter the scenario. With great equipment and skills, a regular day for them often involves saving lives!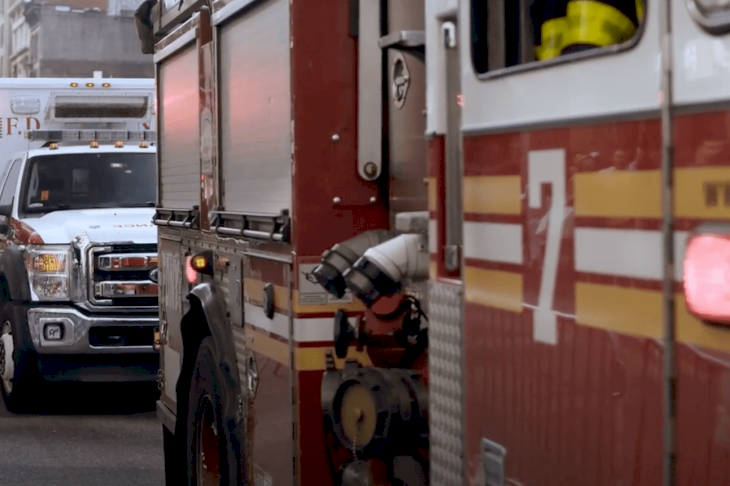 ---
RING RING: CALLING FOR AN ANIMAL RESCUE 
The fire department made massive headlines after they received a call asking for help in a case connected to rescuing animals. A team of fighters left to the scene at once, but none of them expected the strange encounter that was coming for them. A seemingly normal day was about to become a whole lot busier for sure.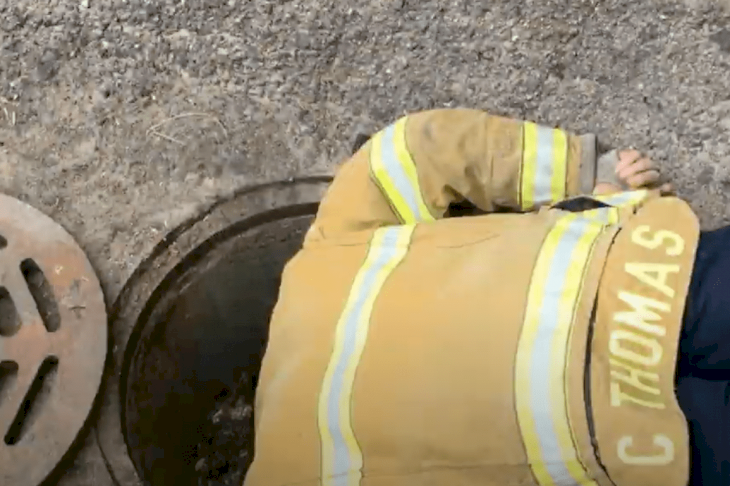 The first thing this team did was to evaluate the situation. They immediately realized that the animals needing help were trapped in a storm grate! If rain started pouring, the little ones would be in extreme danger, which is why they acted with immediate effect but it was not an easy task.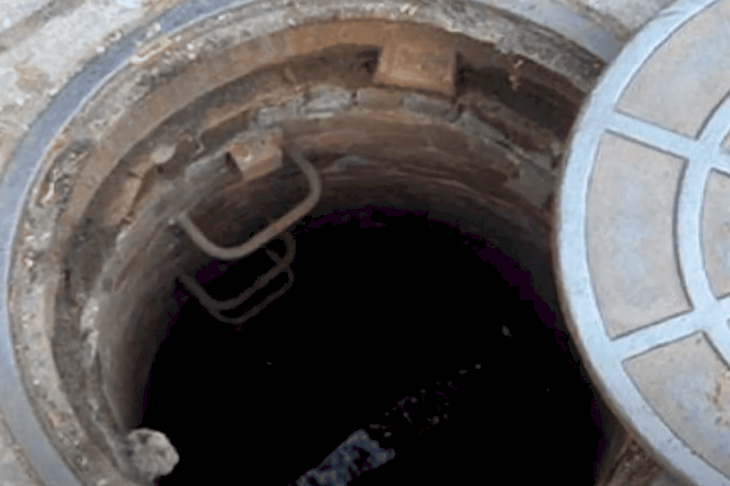 ---
A TRICKY TASK TO PERFORM 
While it was not raining, the area was already very dark, cold, and deep. In order to save the little animals, they would need to think of a clever plan. The first thing the team of firefighters noticed was just how small the critters were. They would need a few squad members to successfully do their job.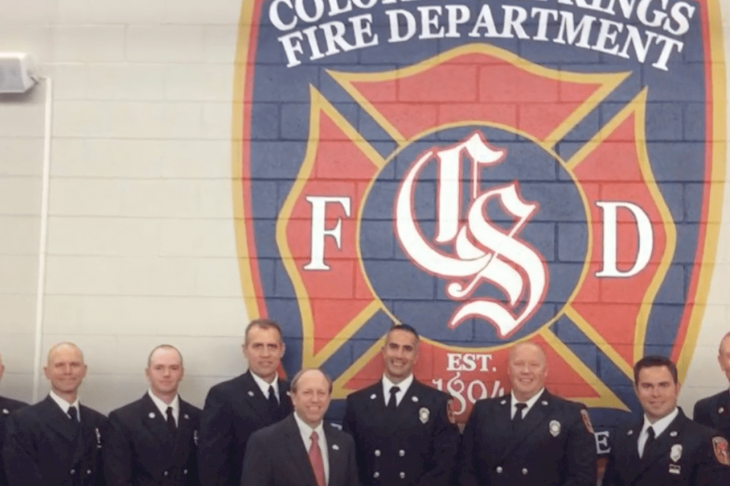 Two men went in to retrieve the poor creatures as the squad raised the storm grate. Upon opening, they immediately heard the cries of the little ones. They now knew they were in fact resuing baby animals! How did these little ones get there? That was the question on everyone's mind.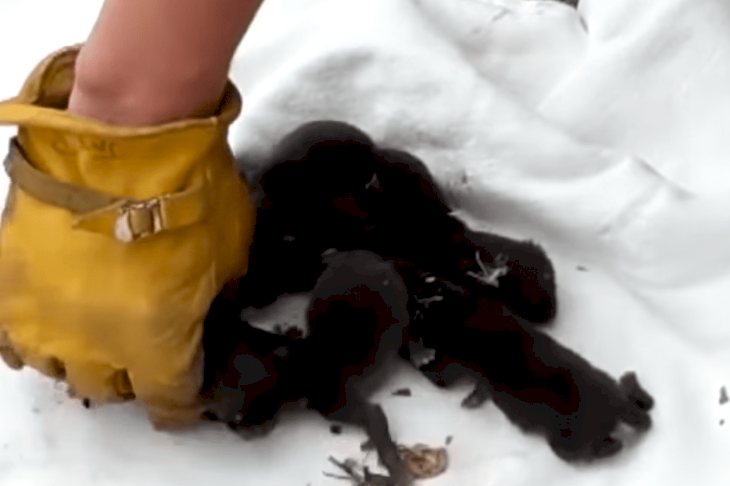 ---
HOW DID THE BABIES GET DOWN THERE? 
There was no mother or father animal in sight, so the squad assumed that after giving birth, the mother must have tried to get out. With her babies being so small, she had to leave them behind. How tragic! But before they could piece together the story they realized, wait - what kind of animals are we dealing with here? They could be dangerous!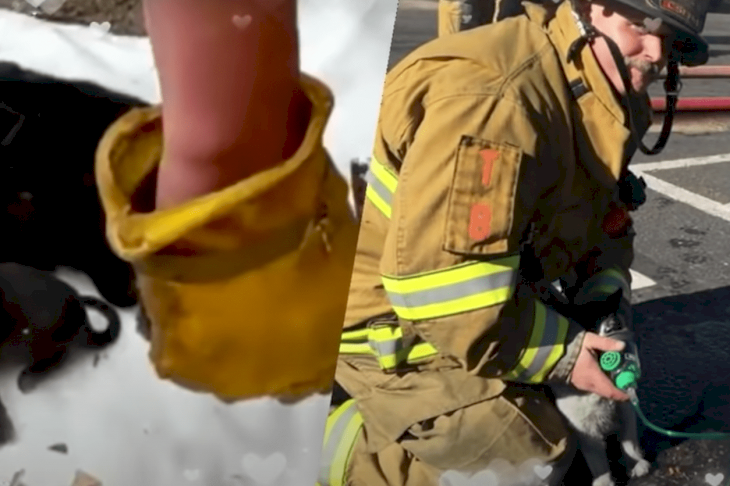 Before they attempted to enter the filthy sewer, they did an analysis. However, it was clear, the animals needed help asap. Despite what type of animal it was, one thing was clear, they were cold and hungry! If they were not fed soon it might be too late for them to survive another day.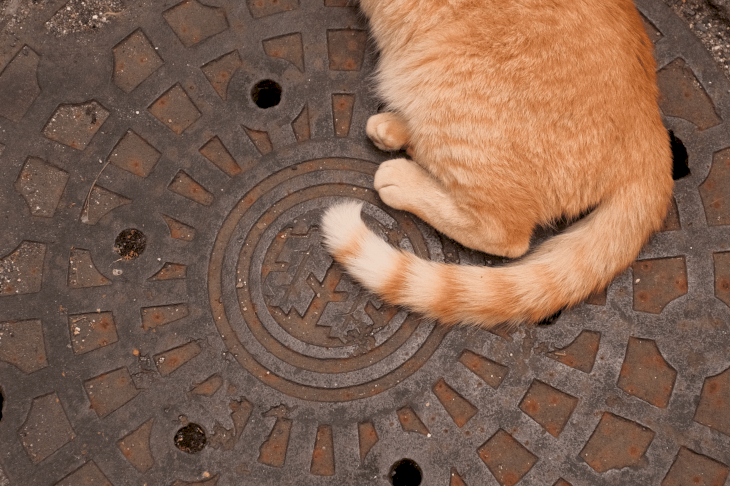 ---
WILD OR DOMESTICATED? 
The firemen considered whether the animals were wild or tame. When they could not make a conclusion they decided to recuse the babies with gloves. This would keep their human scent off of them and prevent their mother from disowning them if and when she returned. 
It was vital for them to take these precautions because they did not want to do more harm than good. If the mother of these critters was to return to babies smelling of humans, she may very well disregard them which would be heartbreaking and limit their chance of survival even more!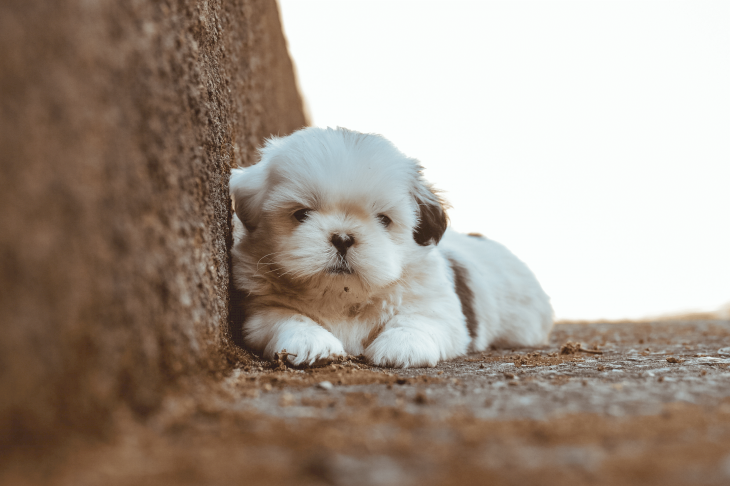 ---
THE FIRST ANIMAL IS SAFE! 
After the first fireman went into the sewer he came out with one of the baby animals in his hands. The team was shocked by just how tiny these little ones were. Immediately they wrapped it up to make it warmer. As they recused more and more of the babies they finally discovered what type of animal it was.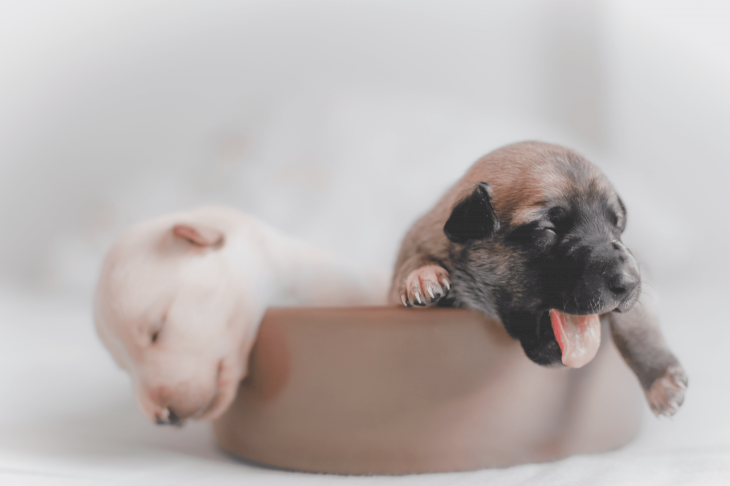 It was in fact man's best friend, little puppies! Did someone drop these little ones in the sewer or did the mother wonder down there herself? These were the questions in the minds of the firefighters as they continued their rescue operation, bringing up puppy after puppy.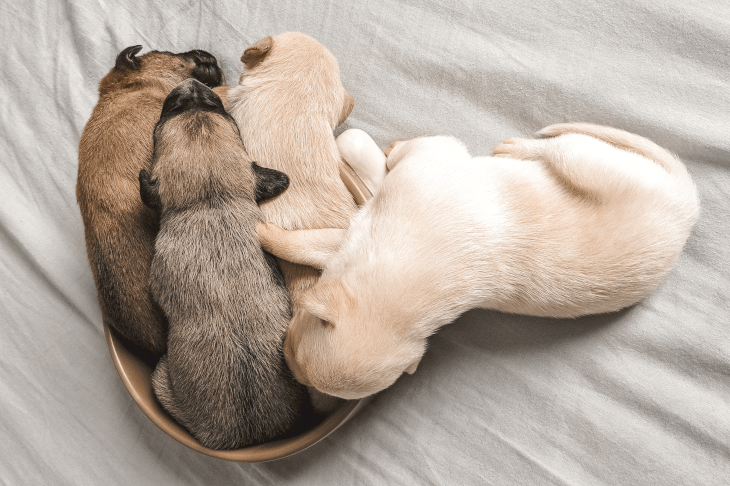 ---
WASHED UPSTREAM IN A STORM 
The litter of puppies was found huddled together and one of the firemen was curious about the person who called in to report the case. He then discovered that the pups were seen getting swept away by the stream into the storm drain during a spell of bad weather. The poor creatures had been through some early life drama that's for sure! But is also meant something else...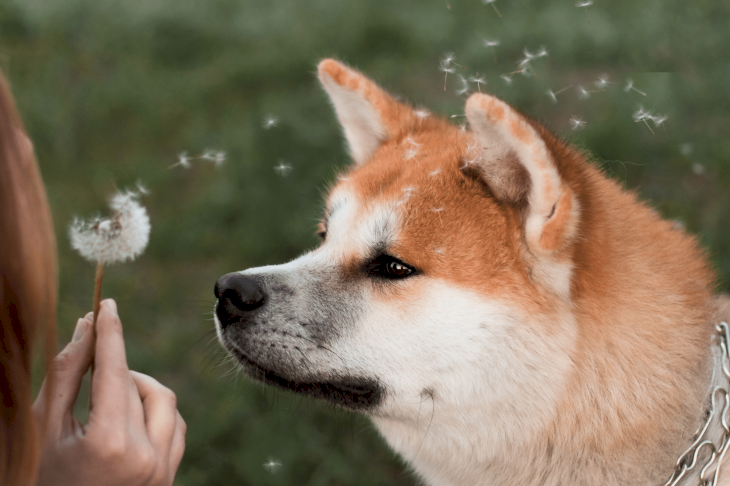 Their mother may still be looking for them. They would never know for sure, as it might have been days since they were last together. One other question on the minds of the firemen was linked to the breed of the puppy. They were curious about these pups who had black fur and short hair.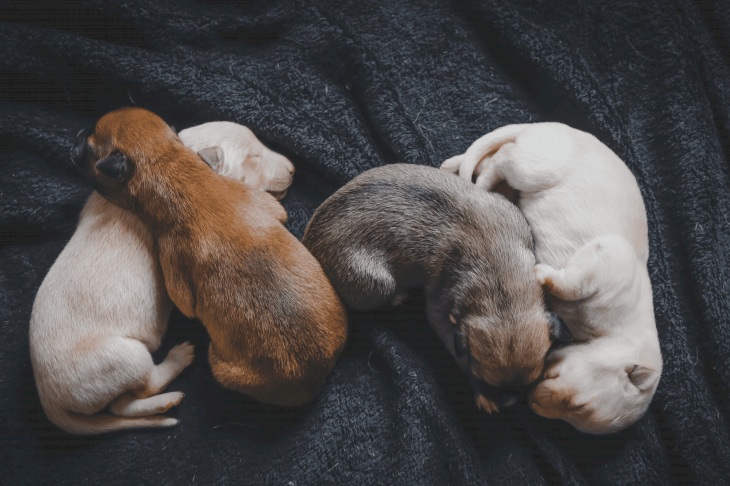 ---
COULD THEY BE LABRADORS? 
The firemen eventually came to their own conclusions, they all agreed the pups must be Labradors because of their fur and behavior. Was their guess right or did they have it all wrong? Well, before they found out about the breed, they needed to check the health of the little animals.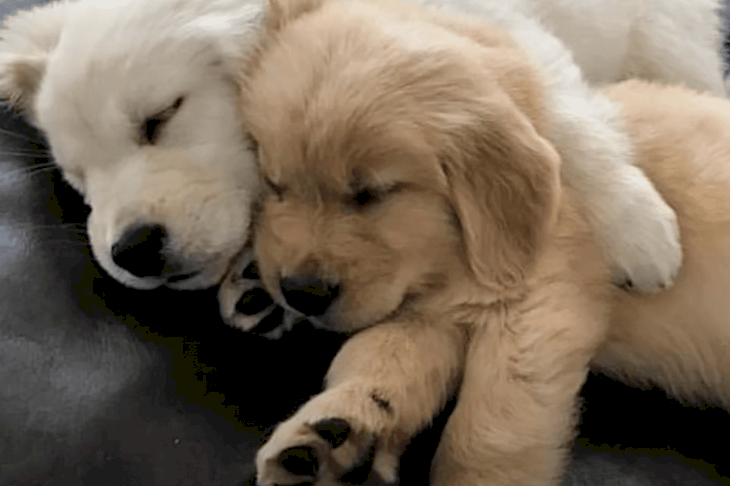 It was of utmost importance that they tried to keep all of the little ones alive. Fortunetly all of them were certified as healthy, only needing some good nutrients. The vet was happy that they firemen got the pups there when they did. It is clear they would not have made it days later.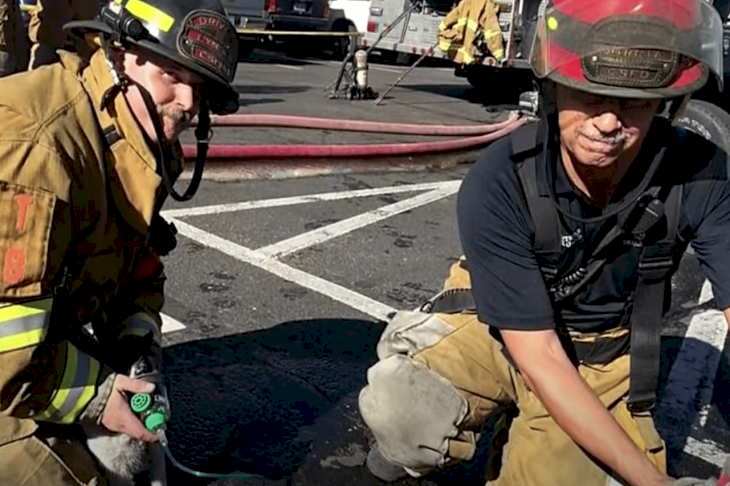 ---
A SHOCKING PHONECALL FROM THE VET 
Just when the squad thought their job was done, they received a very shocking phone call from the vet. As it turns out, fireman Mark Jenkins, left his number with the vets for puppy updates. He didn't think he would be contacted so quickly, what could possibly be wrong? Were the pups ill or was it something even worse than that?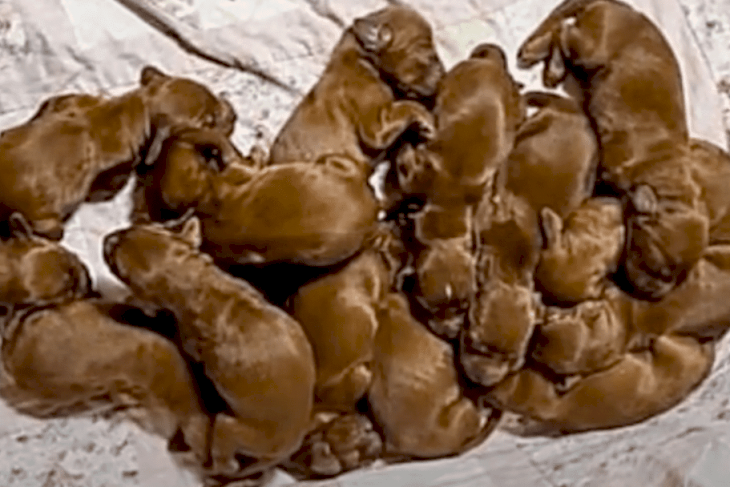 ---
THEY WERE NOT DOGS AFTERALL 
Mark was initially concerned about their health but luckily the vet was not calling about that. In fact, the vet wanted to share the true breed of the animal with Mark and his squad. The animals they rescued were not puppies or dogs at all! Mark was shocked, what were they then?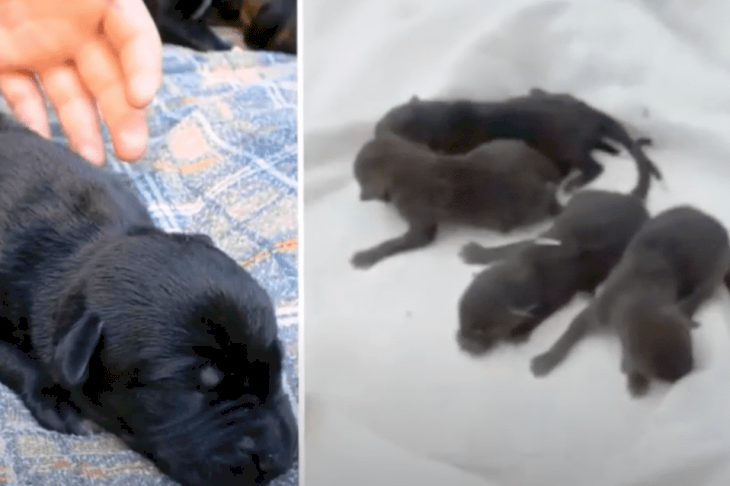 Well, the little critters were red baby foxes all along! Can you believe it? Who knew that foxes can look identical to puppies when they are young. The vet explained that they are strikingly similar in appearance. The firemen were all surprised and thought this was the comical and insightful end to their story. But, they were wrong.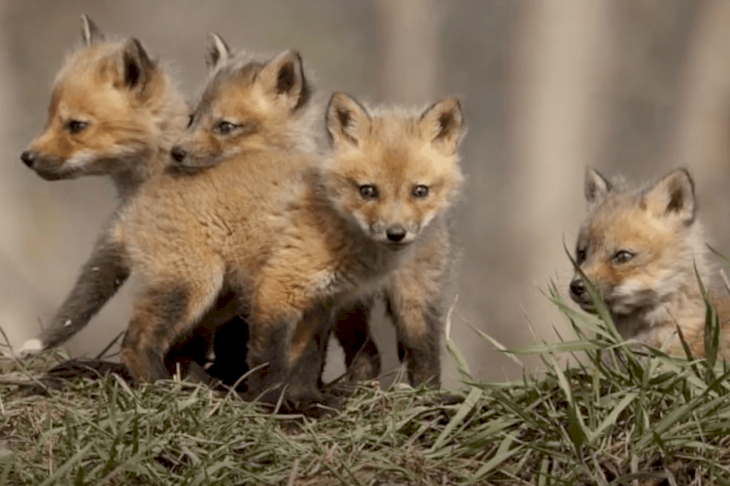 ---
WAIT, THERE IS MORE! 
The foxes might be safe but the vet gave the firemen one last job. He shared that the fox mommy might still be looking for her little ones. It was possible that she would return to the sewer and so, they returned there with the little fox babies again in the hopes of reuniting them.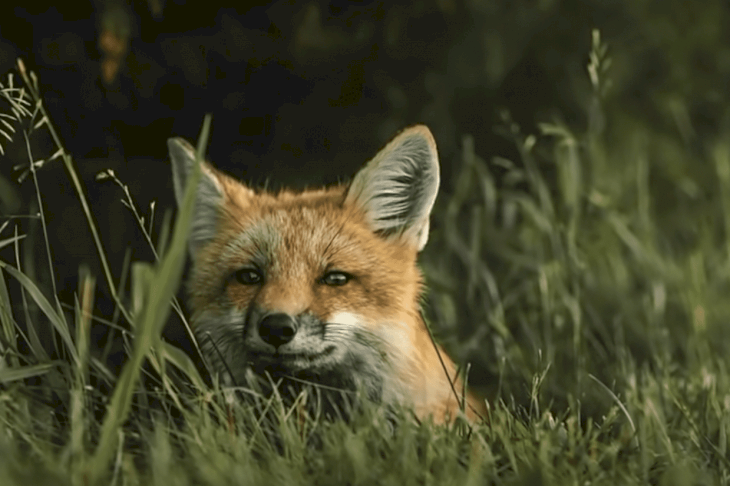 This time, they monitored the foxes and watched as they waited. Hours turned into days and eventually one thing was clear, the mother fox was not coming. The waiting game continued for a while but eventually, a decision had to be made. The foxes would be put in a temporary home as this is the only place for them to survive. 
---
A TEMPORARY HOME FOR THE YOUNG FOXES 
Then firemen and the vets all said it was best for the cubs to be brought to the Animal Clinic of Woodland Park in which they promised to help the fox cubs. Here, they would be treated well and could have the chance to develop into strong and healthy foxes with a long and fulfilling life ahead of them.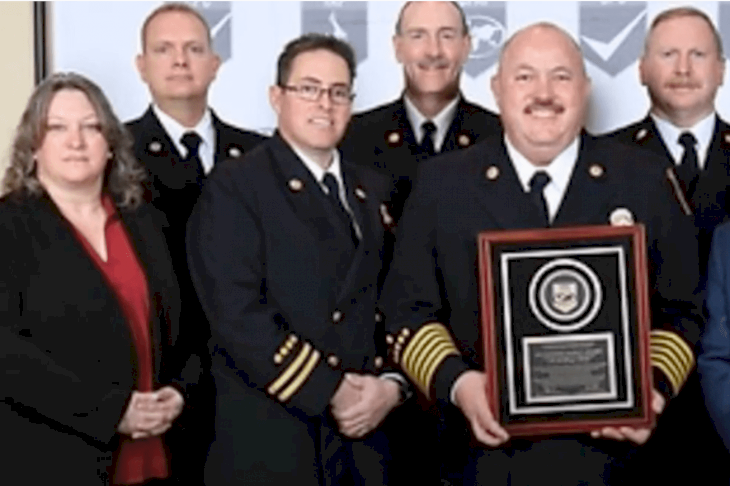 For foxes and similar animals, this temporary home looks after them until they are capable to fend for themselves back in the wild where they belong. The story of the puppies who turned out to be foxes teaches us many lessons. Not only should we be aware of our surroundings but we should try to learn more about the animals in our diverse areas!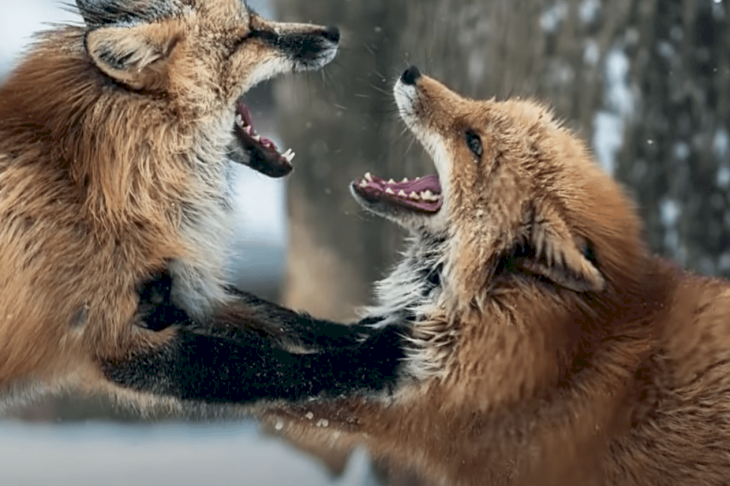 ---
A BRIGHT FOXY FUTURE 
Though the cubs may no longer be with their mother, their stint in the rehabilitation facility will offer them the chance to have a great future. Thanks to the firemen's hard work and dedication, these fox cubs will be able to return to their natural habitat shortly. Who knows, maybe one day they will coincidentally find their mother again! We can hope.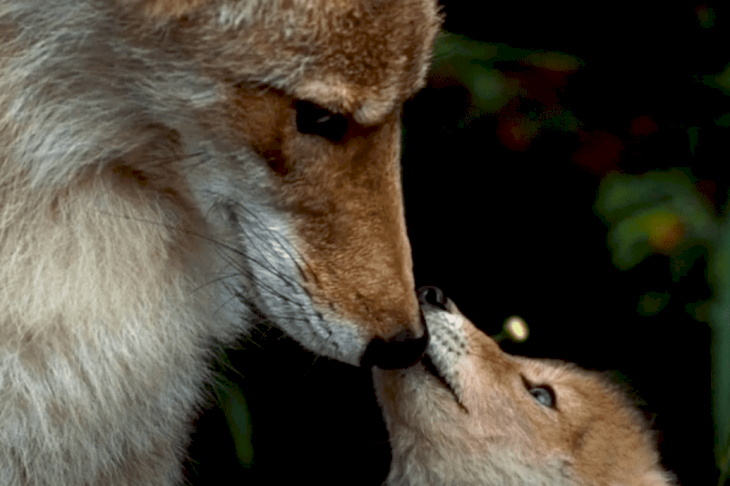 Wow, what an amazing tale of a surprise after a surprise. Can you believe the firemen discovered a brood of little foxes? Would you have been brave enough to rescue them? Leave us a comment and be sure to click the share button if you liked this article.