The Rumours About Bruce Willis' Wife
Can exes just be friends, or must there be something more than that? Well, for a long time now, Bruce Willis and Demi Moore have proved that they can do it. Bruce now has a new wife while Moore is happily single. Could their friendship last? Sadly, some bad rumors are circulating, so let's see if they're true by meeting Bruce Willis' new wife!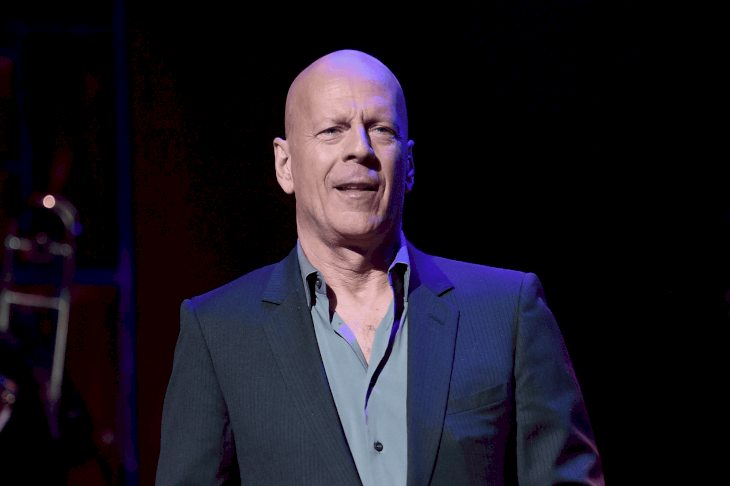 ---
HOLLYWOOD'S GOLDEN COUPLE… FOR SOME TIME
Anyone who has the access to showbiz news would know how Demi Moore and Bruce Willis brought some fiery romance to the Hollywood scene. She was a movie star, and he was an action hero, and what more is required to become one of the filmdom's power couples? They were married in 1998 and had 3 children together.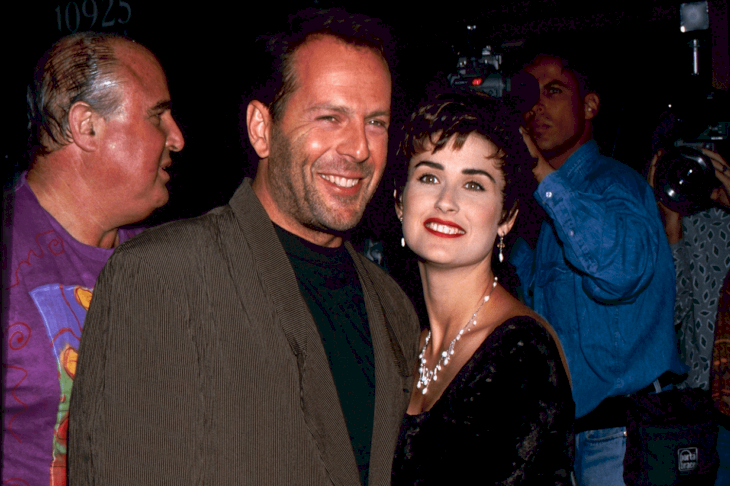 However, some fires just burn out after some time and the two realized their differences and they called it quits, after 11 years of marriage. Cheating allegations were already surrounding their marriage before the split and Moore raised some eyebrows when she said to Vanity Fair that "[the rumors] won't stop until one day they may be right".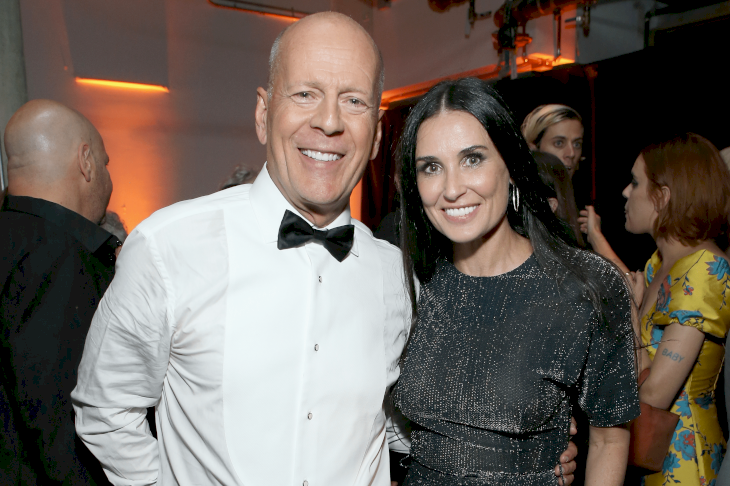 ---
INSIDE OUT REVELATIONS
It was through Demi's memoir, Inside Out, that the real reasons for the end of their marriage were brought into the light. She revealed that their busy schedules already took a heavy toll as they were both on the height of their careers. She even confirmed that the rumors are true!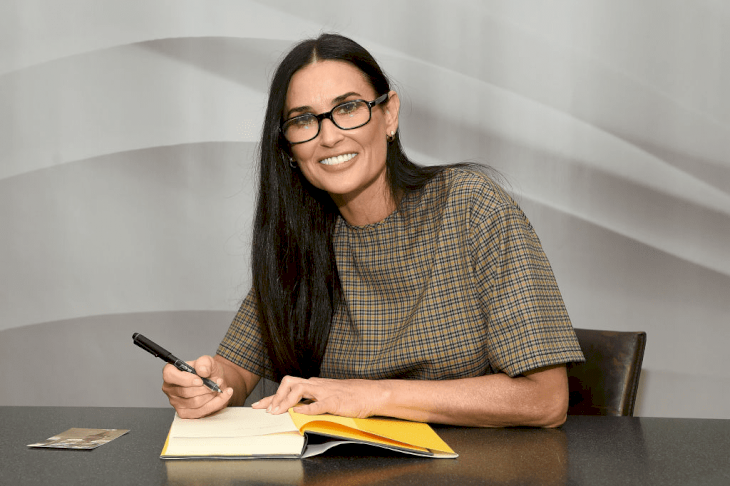 She explained that Bruce "craved excitement and novelty. Basically, he wanted to do whatever he wanted. He was 36, throw in celebrity and money. You do the math." She also revealed that her husband wanted her to stay at home with the kids, saying "This is never going to work if you're off shooting a film."
---
HER THOUGHTS ABOUT THE SPLIT
Even though they may have some misunderstandings while still living under the same roof, Moore shared that she's happy with how their divorce turned out. "It's a funny thing to say, but I'm very proud of our divorce," she later revealed. "I think Bruce was fearful at the beginning that I was going to make our split difficult," she shared.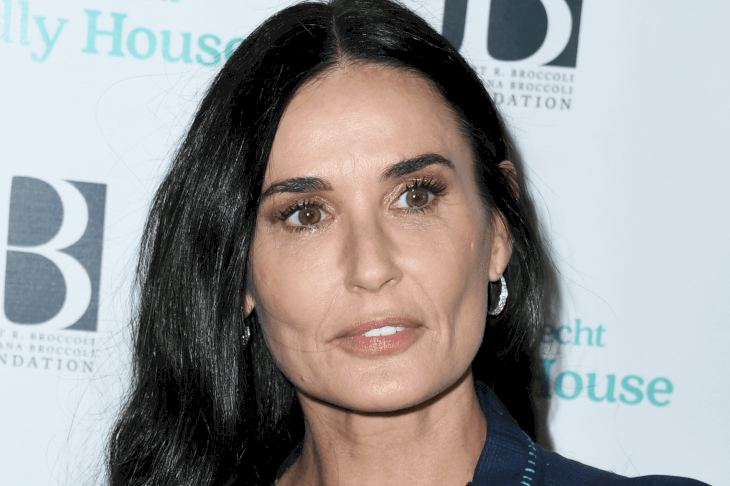 "…that I would express my anger and whatever baggage that I had from our marriage by obstructing his access to the kids — that I'd turn to all of those ploys divorcing couples use as weapons. But I didn't, and neither did he." Well, we're happy to hear that and we can also see how that they're truly on good terms now.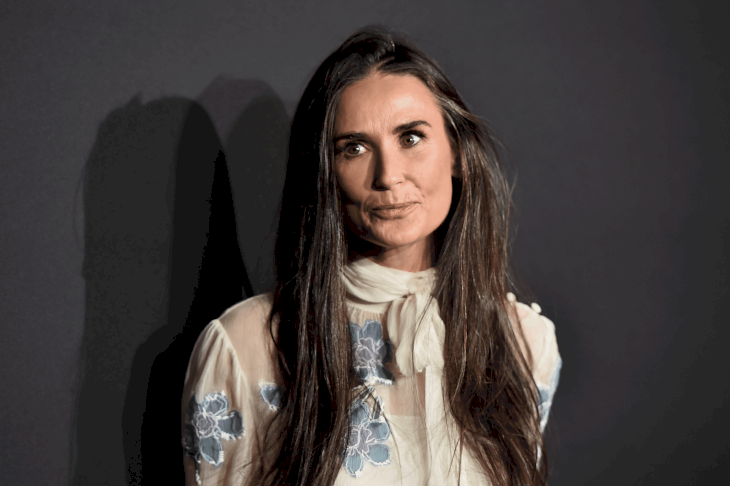 ---
HIS THOUGHTS ABOUT THE SPLIT
When Rolling Stone asked Willis about what went wrong with their marriage, he hinted that all of the attention that people gave to them was one factor. "Well, I can give you the philosophical answer, which is also the most universal: Things change," he said.  "People grow at different rates. People change at different rates."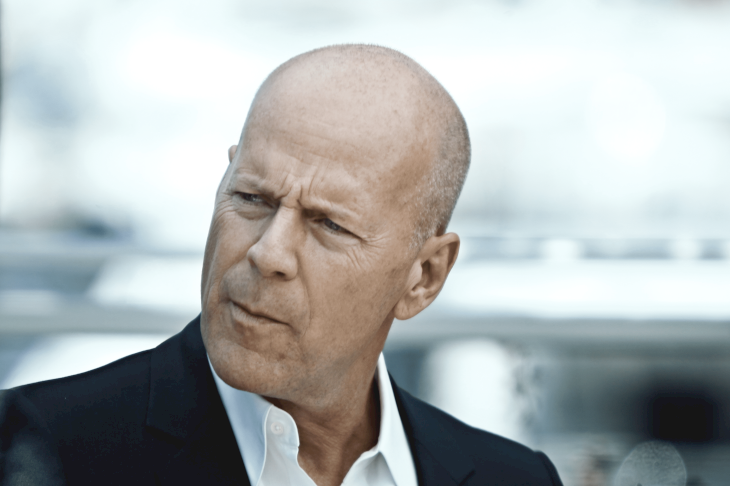 "It's difficult for any couple to keep their marriage intact under the best of circumstances, and our marriage was under a huge magnifying glass all the time. I still love Demi. We're very close," he noted. "We have three children whom we will continue to raise together, and we're probably as close now as we ever were…"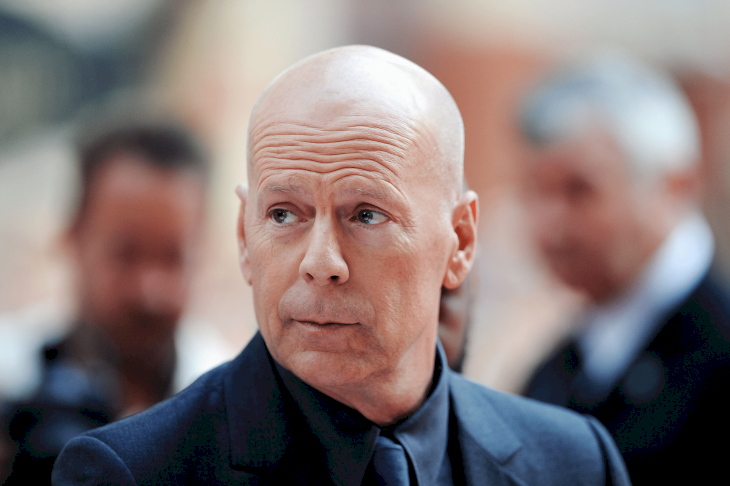 ---
HE'S INVITED TO HER WEDDING
Three years after their split, Moore created a stir when she, together with her three daughters, posed with her ex-husband and her new man, Ashton Kutcher at Charlie's Angels 2 - Full Throttle premiere. After two years of dating, Kutcher and Moore tied the knot in a private ceremony, and guess who's on the guest list? It's her ex-husband.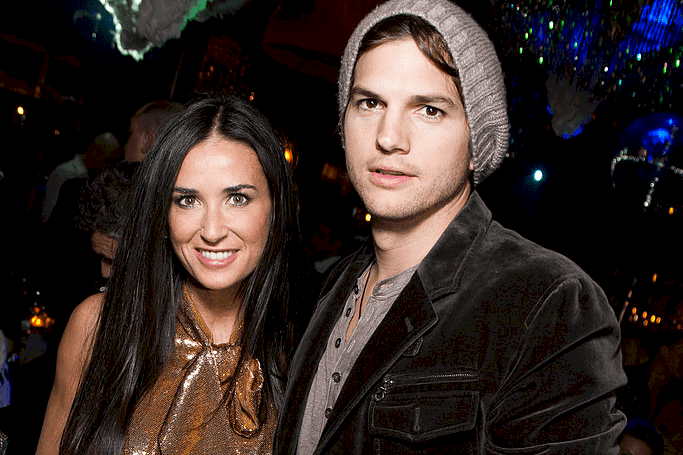 At this point, it can be said that the two officially moved on from each other. Moore was also ecstatic about Kutcher, saying "Like I could just go back in time and experience what it was like to be young, with him — much more so than I'd ever been able to experience it when I was actually in my twenties."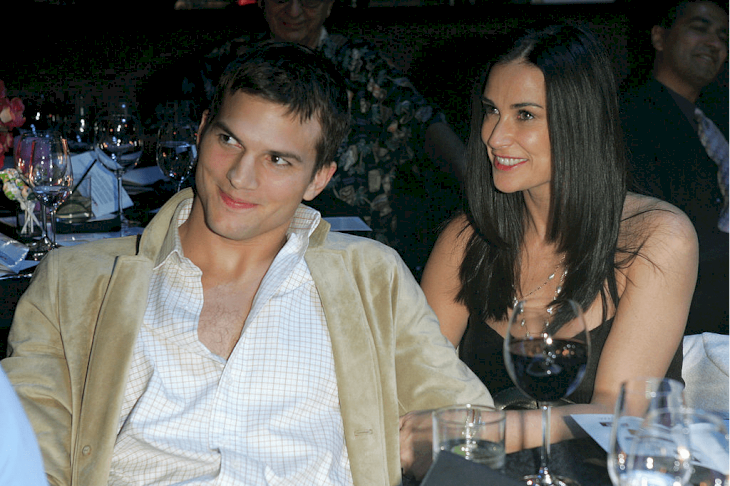 ---
SHE'S PRESENT WHEN HE TIED THE KNOT
After Moore settled down with Kutcher for four years, Bruce also broke the news that he's getting married. He had another shot at love with model Emma Heming who's 23 years younger. "It was a tough time for me during those years after the break-up," He told W Magazine. "I went from ' ... love' to 'Love is truly the answer.'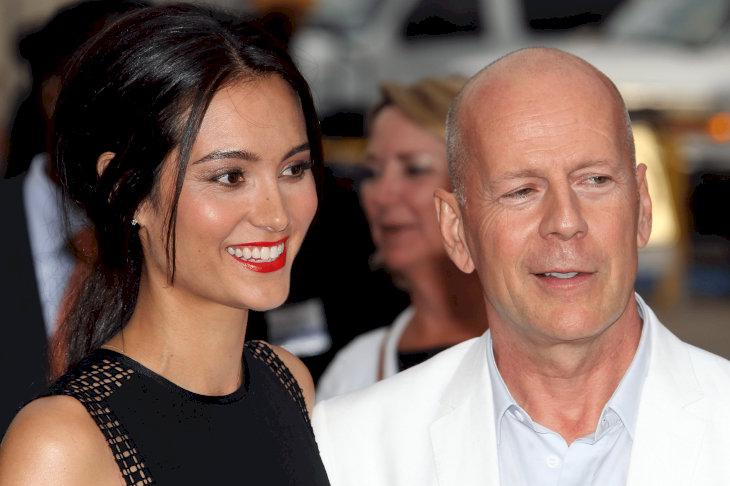 "I spent the last 10 years single and, for the most part, unhappy. In a dark place. I never thought that being with someone else was the answer. Then I started hanging around Emma, and on a day-to-day basis my life became much happier." They had an intimate ceremony in Turks & Caicos on March 21, 2009, and Moore and Kutcher witnessed it.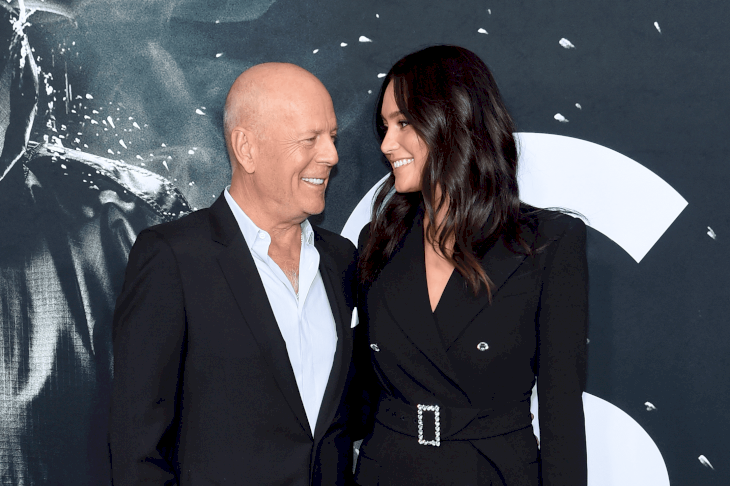 ---
ANOTHER SPLIT AND A NEW RELATIONSHIP
Things did not work out well for Moore and Kutcher after 6 years of living together and he moved out of their home on November 11, 2011. Demi announced on November 17 that "It is with great sadness and a heavy heart that I have decided to end my six-year marriage to Ashton." They didn't have any kids together.
She continued co-parenting with Bruce as their three girls were growing up and she and Emma went along just fine. "She welcomed me into her family as I welcomed her into ours," Heming Willis said of Moore "Again, I have so much respect for her." As Hemming and Bruce also now have 2 daughters, they now make a big blended family.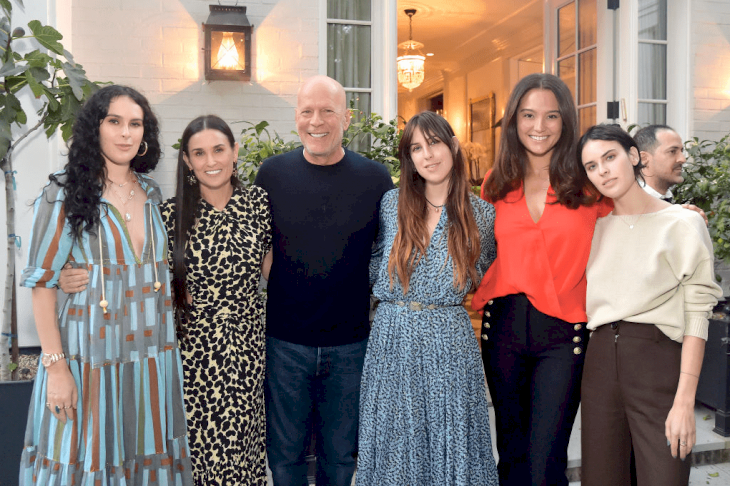 ---
HIS CHILDREN PAY HER RESPECT
It's undeniable that Bruce's children with Moore are also on good terms with their step-mom and step-sisters for their Instagrams are also flooded by the blended family pics. When Hemming and Willis had their vow renewals in 2019, the whole family was there and Rumer just can't help but share their fam pic on her feed.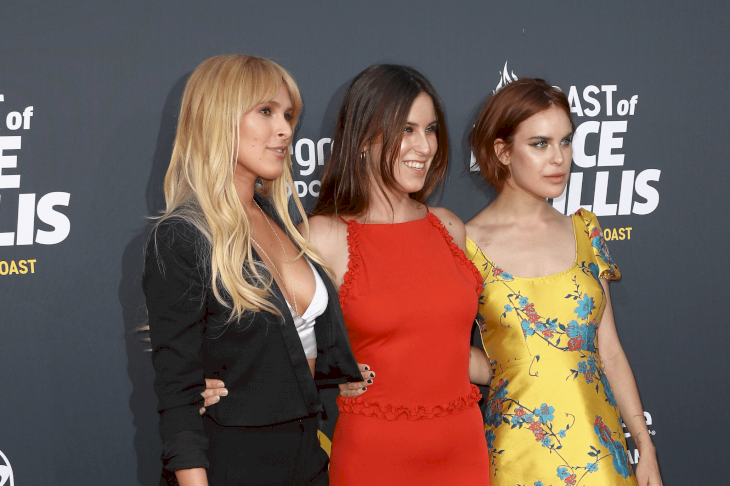 "Papa and Stepmama got married again 10 years later!!! So happy I was able to be here and celebrate with the crew. I love you both so much," she captioned the photo. Emma is also full of love for her stepdaughters as she notes that they love to be with their young sisters and that they're awesome big sisters for her kids.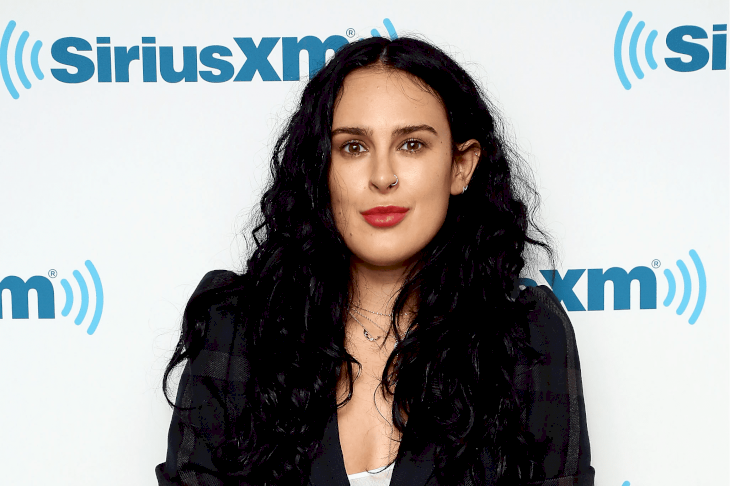 ---
THE START OF THE RUMORS
People really just can't shut their mouths and stop their speculations when Willis was seen on Instagram through Rumer's post spending all the weeks of quarantine with his elder kids and ex-wife without having his present family around. Well, that's really suspicious, isn't it?
Tallulah, one of Bruce's daughters with Demi Moore, also posted a photo of the family in matching green striped pajamas on Monday while they were together. That's when the talks about Willis' and Hemming's split started and his quarantining with the ex-wife is they said "evidence".
---
SHUTTING DOWN THE MILL WITH ONE COMMENT
The rumors, however, died down when Emma broke her silence. There was no hint of bitterness from Emma when she posted on the comment section and said that not many can pull off the color and the squad is looking good! What do you say now, people?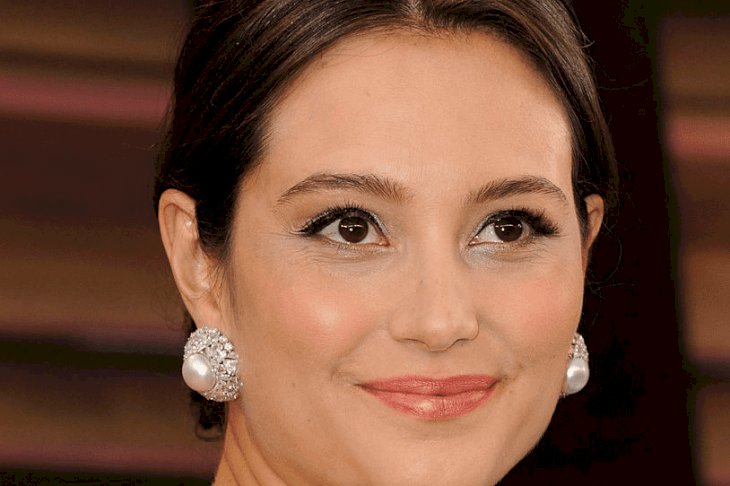 ---
THE REAL REASON WHY
It was also cleared even more when Emma posted on May 6th that Bruce is back in their home and they are together again. Not only that, but Scout Willis also revealed why her stepmom and stepsister didn't spend the quarantine with them.
She shared that they actually had planned to spend it together but circumstance didn't permit because Evelyn, one of Emma and Bruce's daughters, poked her foot with needles so they waited for her results after taking her to the doctor and they can't make it to Moore's house in time for the lockdown.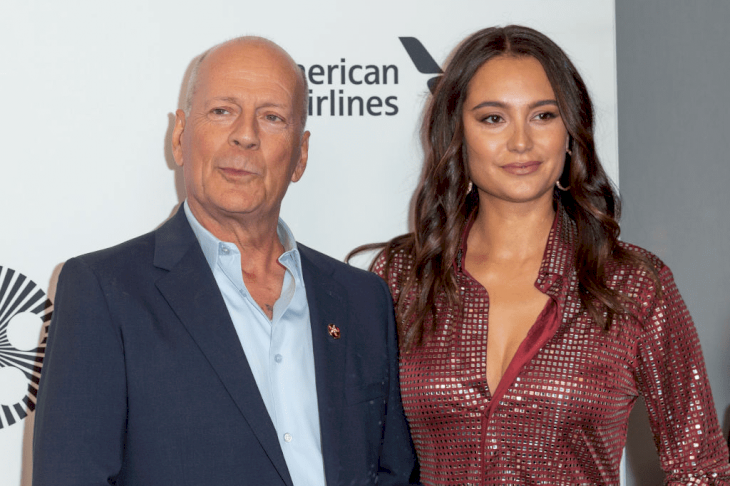 ---
JUST ONE POST AND THE MILL IS WORKING… AGAIN
But then, netizens' attention was once again taken by Moore's throwback post with Willis just last September 21 as it was their pic together on the '80s Emmy awards with the caption "1987 #Emmys… arriving in style." Comments called them a "dream couple," and "two of the most beautiful people.
There were allegedly inside sources who claimed that Heming does not share the same sentiments with the people's comments and that she's had enough. According to this tipster, no one is entirely sure what Moore is "playing at," but acknowledges her photos get more reactions when they have Bruce Willis in them.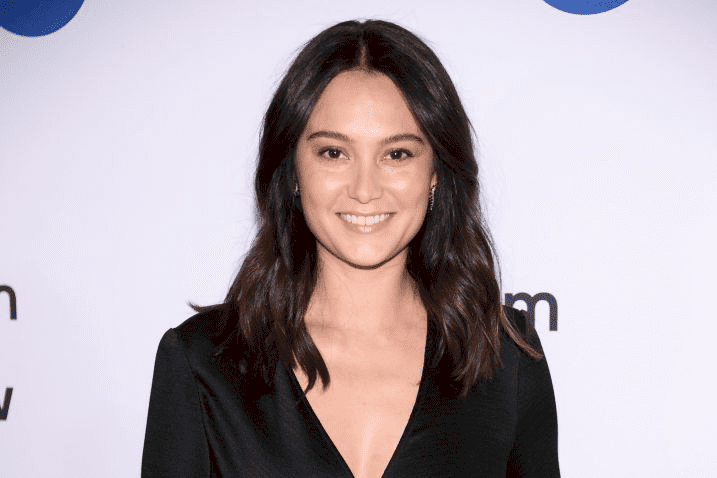 ---
MORE ABOUT THE "INSIDE SOURCES"
The insider also claims that Demi leans on Bruce in multiple ways, resulting in Emma to consider her as a "troubled daughter." Her online presence, they claim, is her way of keeping an eye on things. They also claim that Emma and her biological daughters "have gone through so many ups and down with Bruce's first family."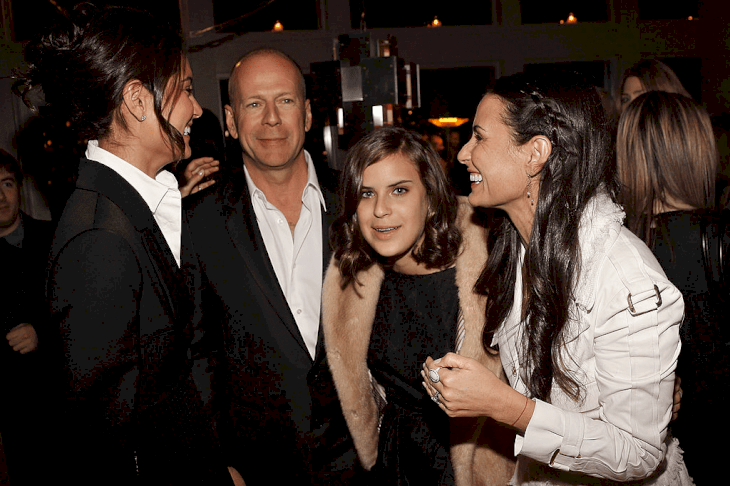 Now, they say, Emma wants Demi Moore to move off of her "infatuation" with Willis so they can have space to raise their daughters. They also added that "now things are more settled with his eldest three, she wants Demi to let her get on with raising her two girls."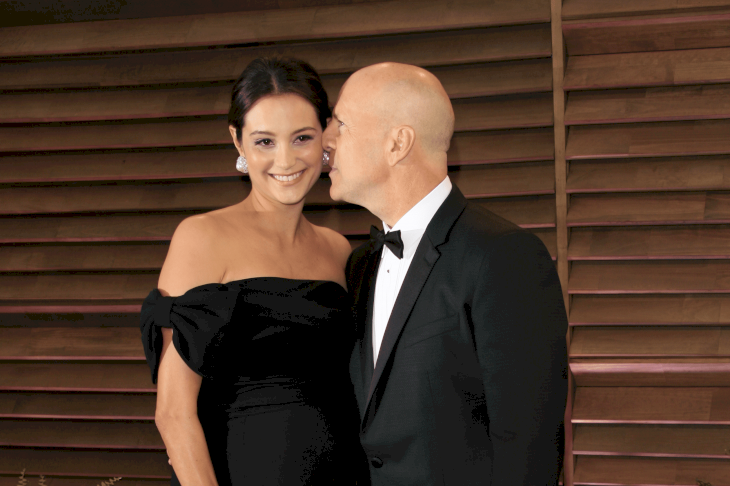 ---
WHAT COULD BE THE TRUTH?
Though there are many alleged "inside sources", Emma has not made any statements yet. However, looking at how the blended family has gone through all these years, it's a little bit impossible for the two ladies to be in such a situation like how the sources had stated.
Emma even stated once that she has so much respect for Moore that she even won't renew her vows with Bruce if Demi and their daughters are not coming. They had welcomed each other into their own families, and they are enjoying the company of each other, so maybe that's the reason why people want to ruin it.
As Emma Heming Willing is still to release her own statement, let's wait at how the events will turn out and see if the rumors are actually true. However, now would be the best time to spread positivity and not to break the bonds of some people by spreading some unnecessary tales about their lives. What do you think? Leave us a comment and click the share button!
ⓘ We at ENG.AMOMAMA.COM do our best to give you the most updated news regarding the COVID-19 pandemic, but the situation is constantly changing. We encourage readers to refer to the online updates from CDС, WHO, or Local Health Departments to stay updated. Take care!