Celebrities Who Have Suffered Miscarriages
Children bring their parents an immense amount of happiness. However, it does not always work out the way we wanted it to, and some parents suffer miscarriages. Like normal people, celebrities have them too, so let's find out who among your favorite stars have lost a beautiful child.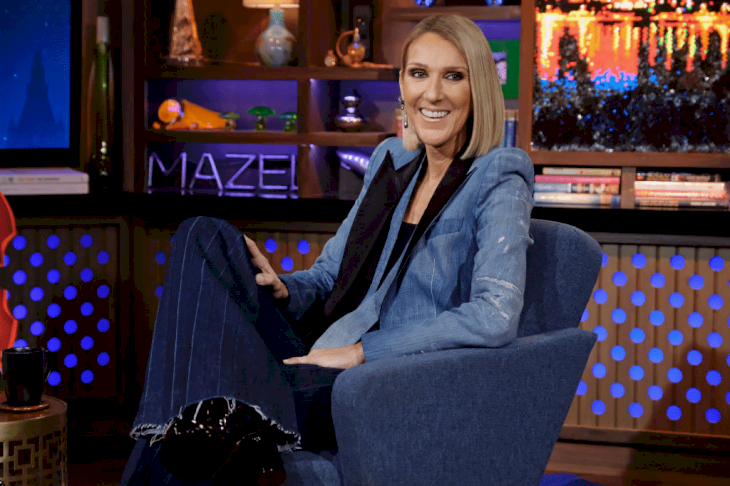 ---
BEYONCÉ
Before her successful pregnancy with Blue Ivy, Beyoncé had a miscarriage and she said, "It was the saddest thing I've ever been through." Contrary to some celebrities of her same caliber, she opted not to share this news because she wanted to grieve and heal in private.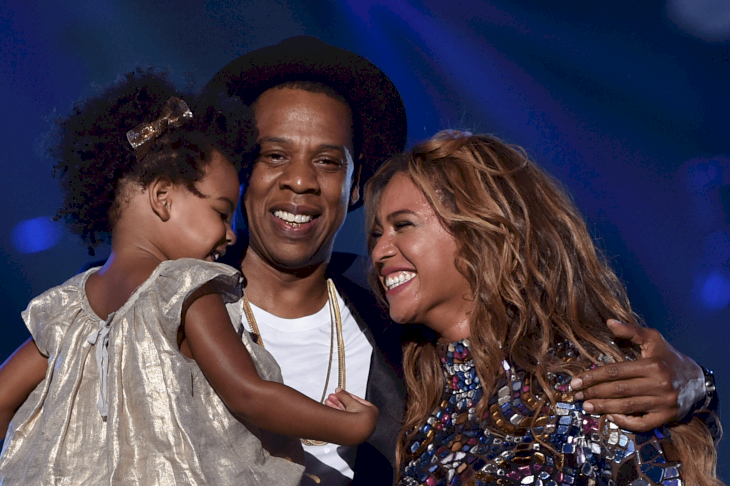 ---
GWYNETH PALTROW
What do you do when your two children request for another baby sibling? In the case of Gwyneth Paltrow, she obliged but the pregnancy did not end well. She said in an interview with the Daily Mail, "I had a really bad experience when I was pregnant with my third. It didn't work out and I nearly died. So I am like, 'Are we good here or should we go back and try again?'"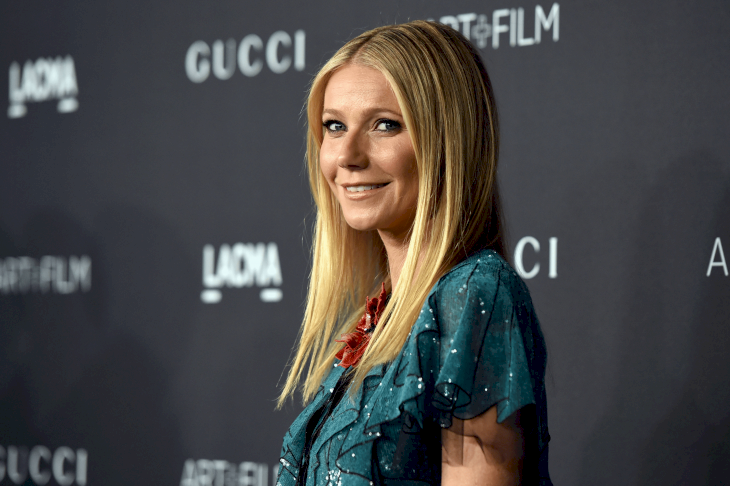 ---
GABRIELLE UNION
Unlike some mothers who only experience two to three miscarriages, Gabrielle was on a whole new level. In her book We're Going to Need More Wine, she revealed that she has suffered about "eight or nine" miscarriages. She wrote in the book, "For three years, my body has been a prisoner of trying to get pregnant."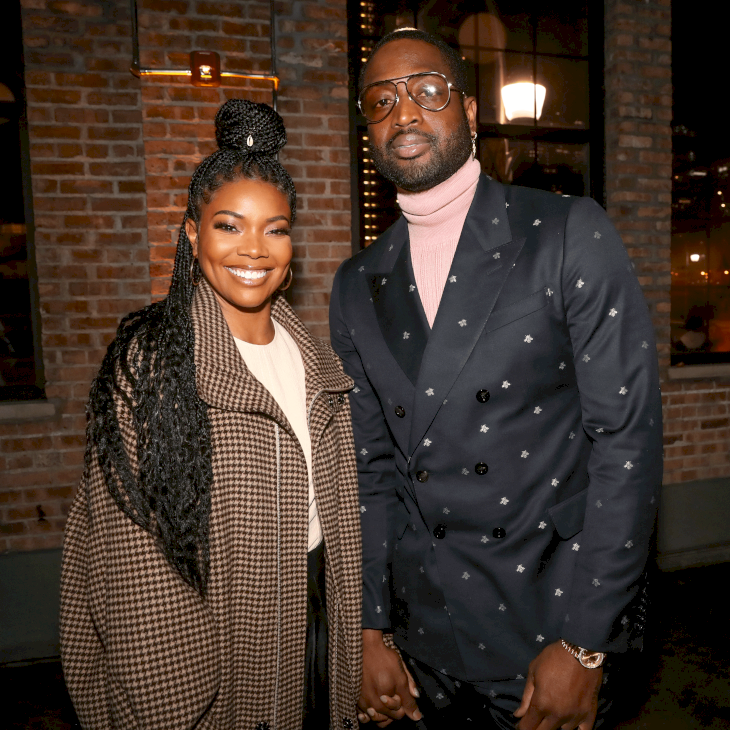 ---
ALANIS MORISSETTE
Today, Alanis Morissette has three beautiful children: Winter Mercy, Ever Imre, and Onyx Solace. However, she has revealed on a podcast episode that she has suffered a series of miscarriages in between successfully having her three children. Alanis said that she has always wanted three children and before having them, she had no idea that it was actually possible.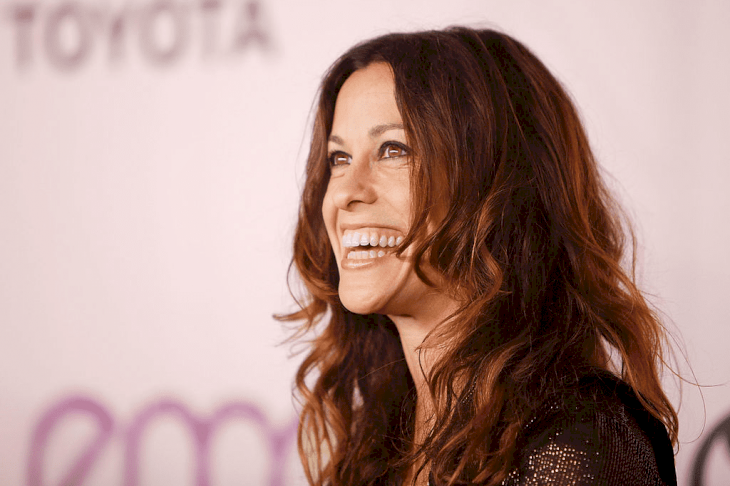 On a guest appearance on a podcast by Dax Shepard, Alanis said:
"We were chasing and just showing up and then surprises and then devastations and all of it. But, I mean, I do trust. I have this trust pilot light thing that keeps cooking along—even when there's a torrential downpour it's still flickering—of hope and faith and vision for something to work out, whatever it is."
---
CARRIE UNDERWOOD
Carrie Underwood and her husband Mike Fisher have said that they suffered three miscarriages in the span of two years. She has previously revealed the anxiety and frustration of having to deal with such an emotional blow. Carrie said in an interview with Women's Health, "For my body to not be doing something it was 'supposed to do' was a tough pill to swallow. It reminded me I'm not in control of everything."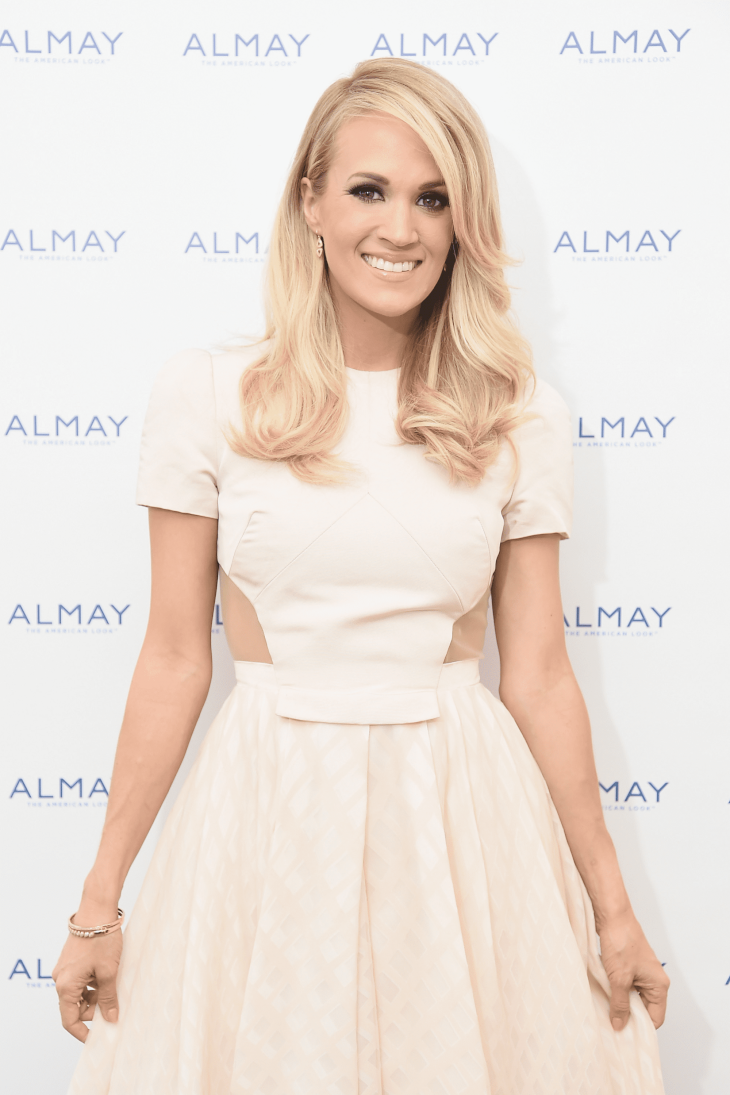 ---
PINK
If somebody knows about the loss of a child, it could be Pink because she has suffered a few miscarriages in the past before successfully getting pregnant with her daughter. She has shared this personal information whilst chatting with Ellen DeGeneres. She has said, "I didn't want to talk about it because I was really nervous, and I have had a miscarriage before."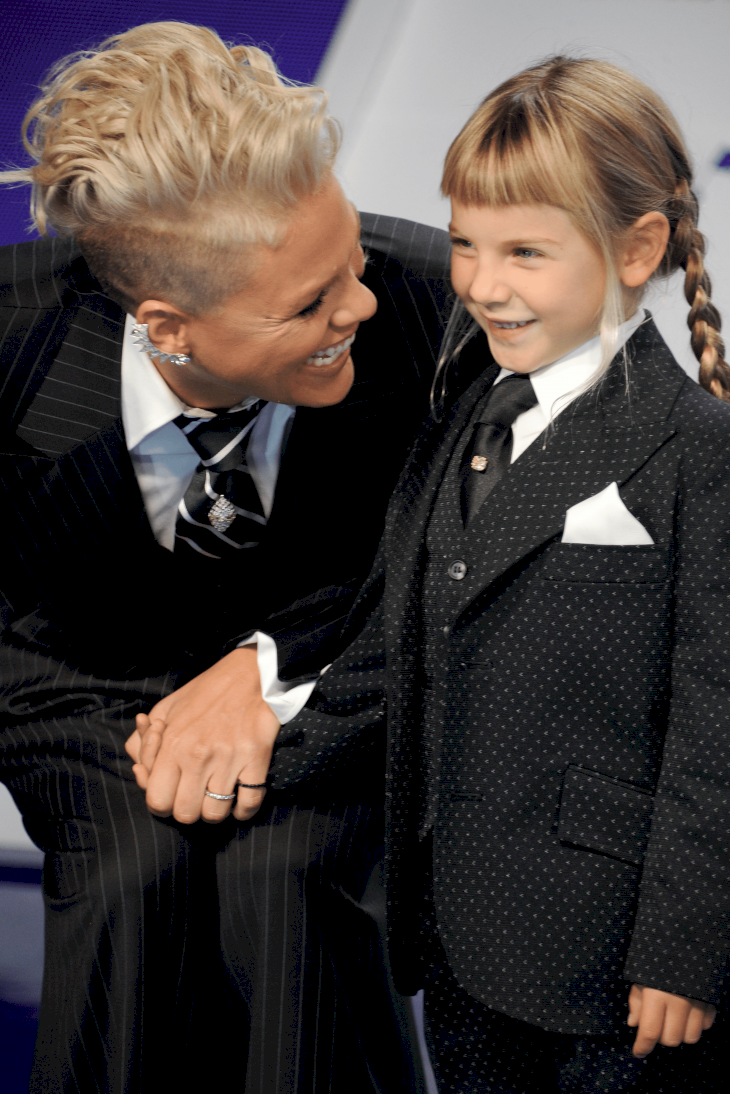 ---
CHRISTINA PERRI
Another celebrity who opted to post her experience with miscarriage is Christina Perri. She said that she wanted to "help change the story and stigma around miscarriage" by posting it and grieving publicly. She also wrote on the post, "Today I had a miscarriage. The baby was 11 weeks old, we are shocked & completely heartbroken. I am so sad but not ashamed..." 
---
HALSEY
During her tour, Halsey dropped the news that she actually got pregnant but then suffered a miscarriage. She had not anticipated this kind of news, and to some extent said that she was not ready. In an interview, she revealed to the Rolling Stone, "I beat myself up for it because I think that the reason it happened is just the lifestyle I was living. I was overworked."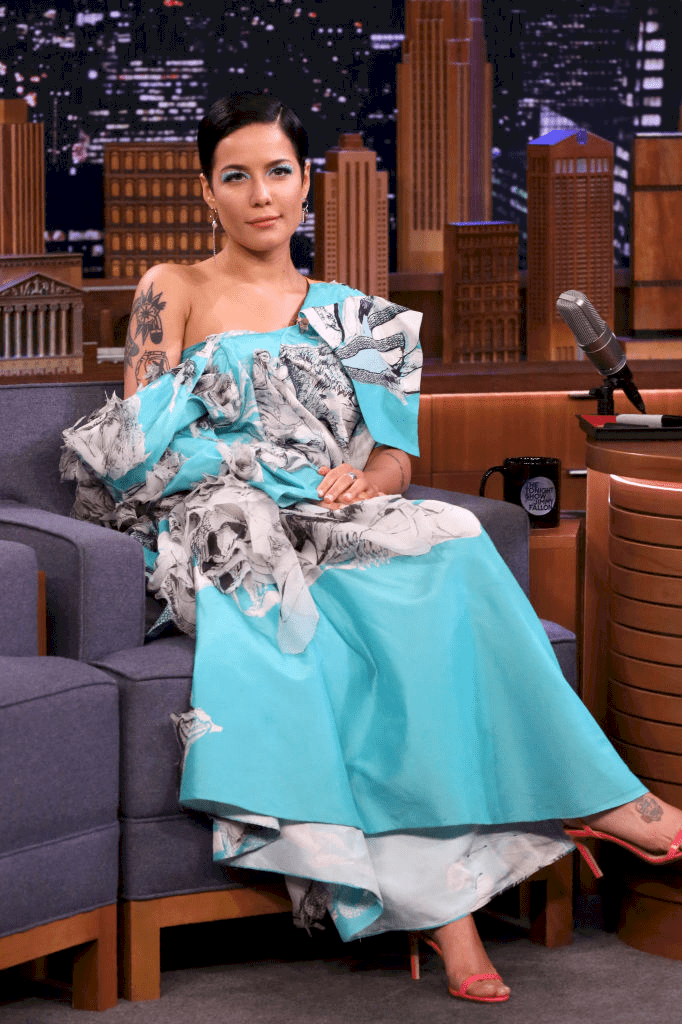 ---
HILARIA BALDWIN
Another celebrity who has taken the announcement public was Hilaria Baldwin. She suffered two miscarriages in one year: in April 2019 and another in November 2019. Hilaria wrote on Instagram, "We are very sad to share that today we learned that our baby passed away at 4 months. We also want you to know that even though we are not ok right now, we will be."
---
BECCA TOBIN
Becca Tobin revealed on her podcast that she has suffered a few miscarriages and even went through the process of In Vitro fertilization in order to be able to freeze her embryos. She has been pretty vocal about her experiences on this topic, and she is proud of her journey.
Becca said on the podcast episode:
"In my earlier 30s I was having an ultrasound and the doctor said, 'Oh my gosh, look at all those eggs,' so I had a false sense of confidence in my ability to make a baby. There's no better feeling. I didn't realize the weight that would be lifted the moment that I found out that I didn't have to hurry up and keep trying and hopefully get something healthy."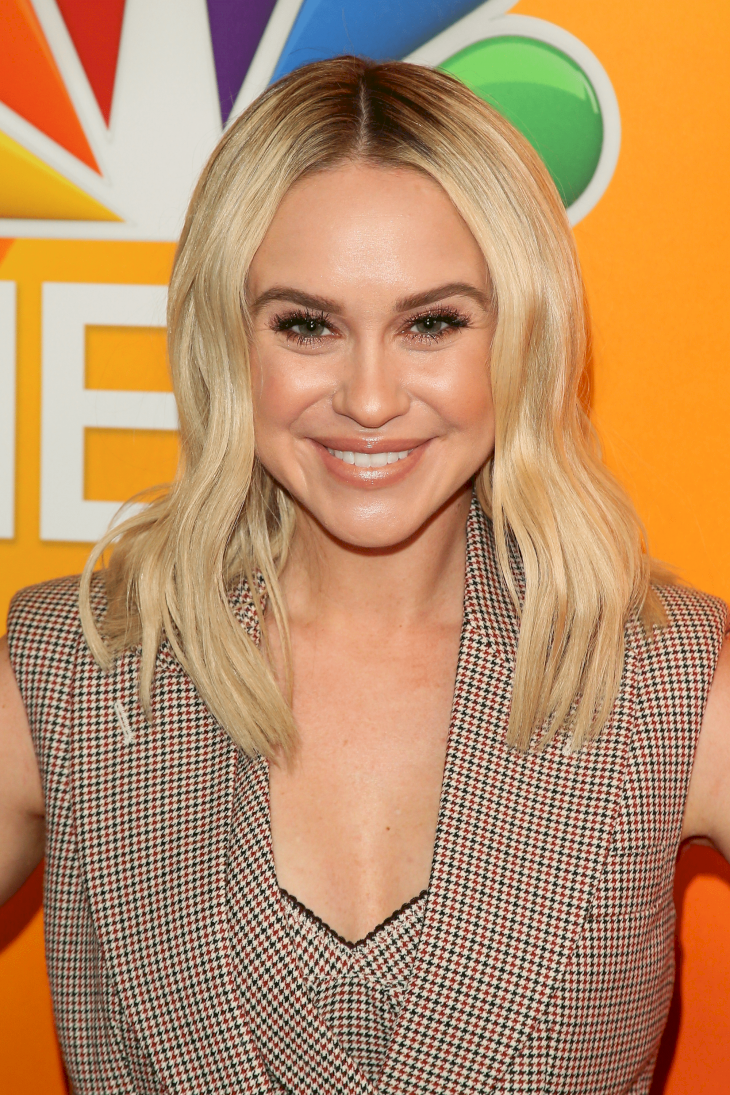 ---
ALI WONG
You have perhaps heard of Ali Wong as one of Hollywood's current comedic geniuses. However, she has a different approach to grieving when she miscarries her twins. She has seen incorporated this experience into her comedy routine by saying, "It really helped me when I had a miscarriage to talk to other women and hear that they'd been through it, too.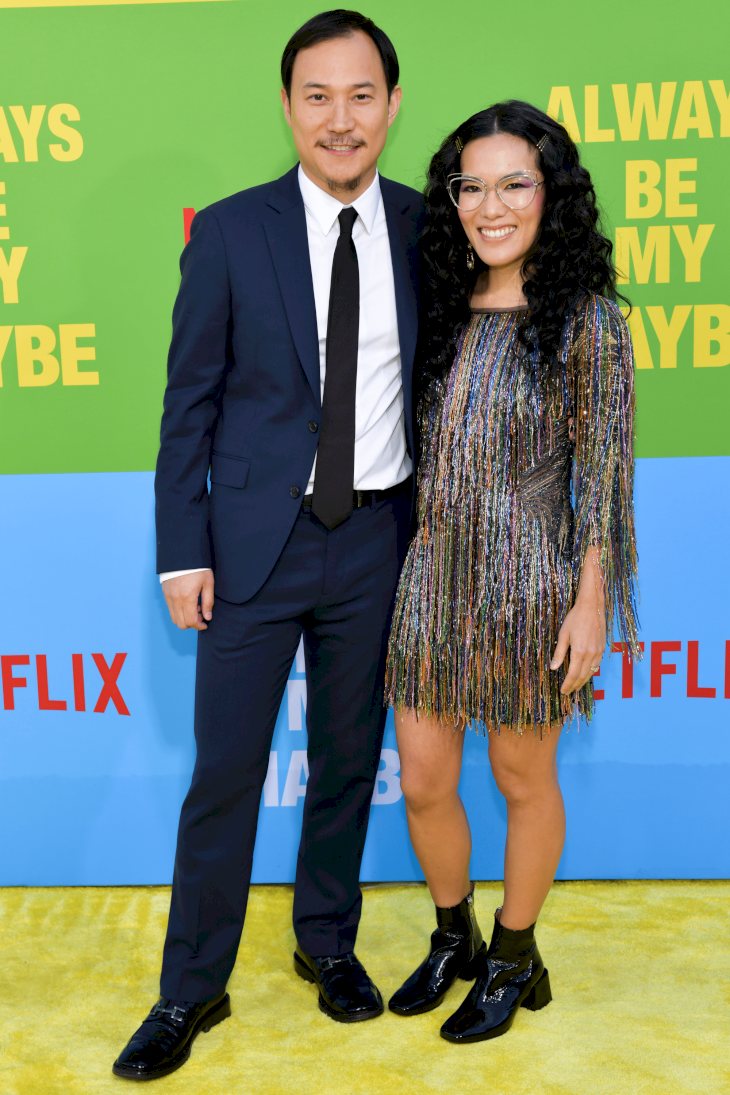 She continued, It's one thing to hear the statistics but it's another to put faces to the numbers so you stop feeling like it's your fault. I think that's one of the reasons women don't tell people when they've had a miscarriage—they think it's their fault."
---
WHITNEY PORT
Whitney Port revealed to her co-star, Kaitlynn Carter, that she lost her second son. Whitney also revealed that she had the symptoms of being pregnant during the first few weeks, but then it had slowly disappeared. She said that this experience has been an emotional roller coaster and that it was a lot to take in.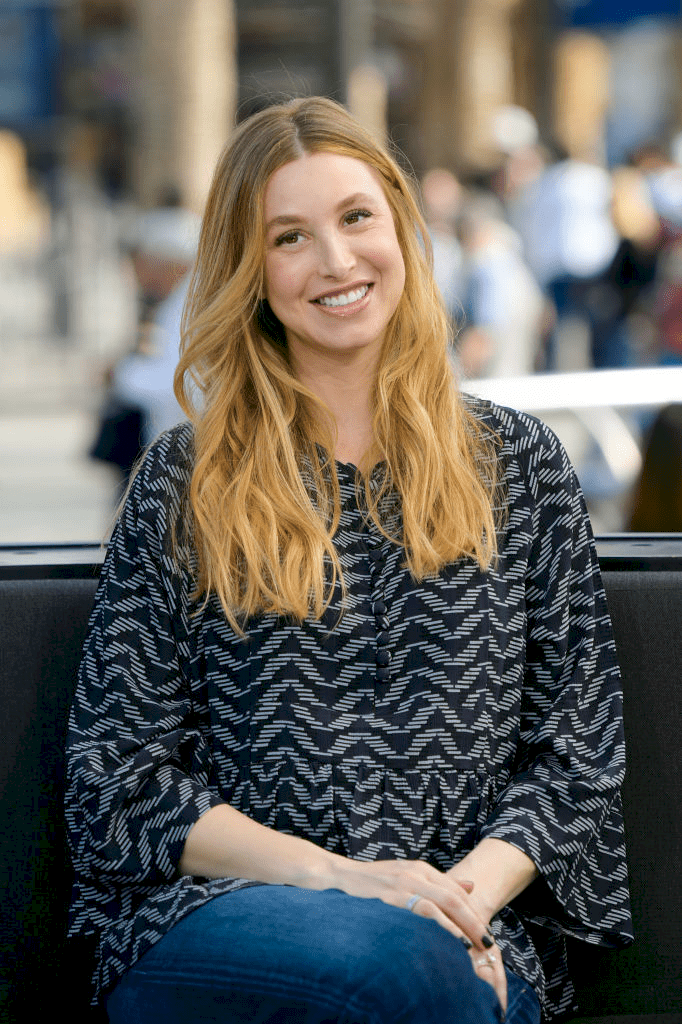 ---
CLAIRE HOLT
Claire Holt has experienced a miscarriage. She said that this experience was not easy and that it was so hard to process and move on from. During an interview with Mini magazine, Claire said, "Our journey certainly hasn't been an easy one. I felt broken and ashamed. Because I experienced such intense grief, I found it very difficult to process things and move on."
---
SHAY MITCHELL
Before giving birth to her child, Atlas, Shay Mitchell experienced a miscarriage at 14 weeks. She admitted that she had no idea what the percentage of miscarriages were, and so she was totally blindsided when it happened to her. Shay said, "I know other women and other friends of mine who've gone through a way harder journey. It's just really tough because you feel broken."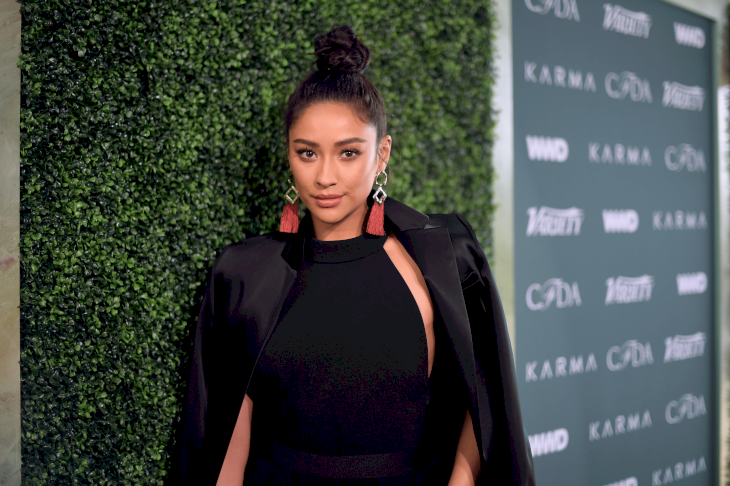 ---
JAIME KING
Another actress to take this experience to social media was Jaime King. She has revealed in 2014 that she has already suffered five miscarriages, which is quite high compared to others. When she spoke to People for an interview, Jaime revealed, "I was hiding what I was going through for so long, and I hear about so many women going through what I went through."
---
GABRIELLE RUIZ
Ah, social media nowadays can be used for a variety of different things and this has made speaking about women empowerment quite easily. When Gabrielle Ruiz shared that she miscarried, there were a lot of people who showed her support and carried her through it.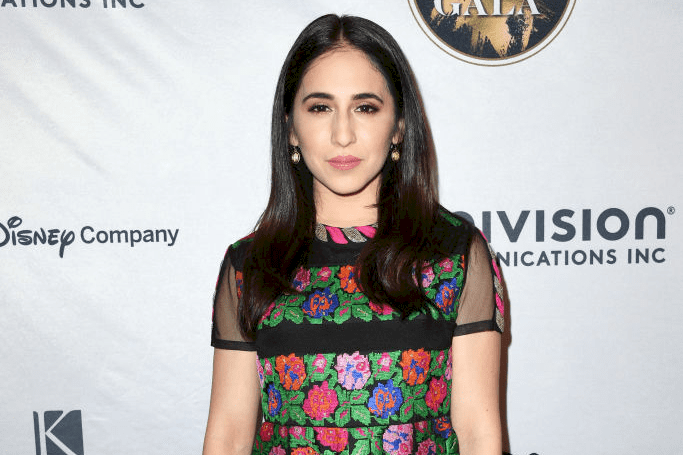 She wrote on Instagram:
"This morning at 3:20am, I had a miscarriage. When our OB-GYN gave us the news, I went through all the emotions. The stories you all shared gave me strength, understanding and the feeling that I truly wasn't alone and that this all wasn't in any way my fault."
---
BROOKE SHIELDS
In her memoir, Down Came the Rain, Brooke Shields wrote about her miscarriage. What was hard was the fact that she was supposed to do a guesting with Kermit the Frog just moments before she learned about the horrible news. Brooke said in an interview, "We were crushed. Up till then, I thought simply because it was time and I wanted to have a baby, it would work."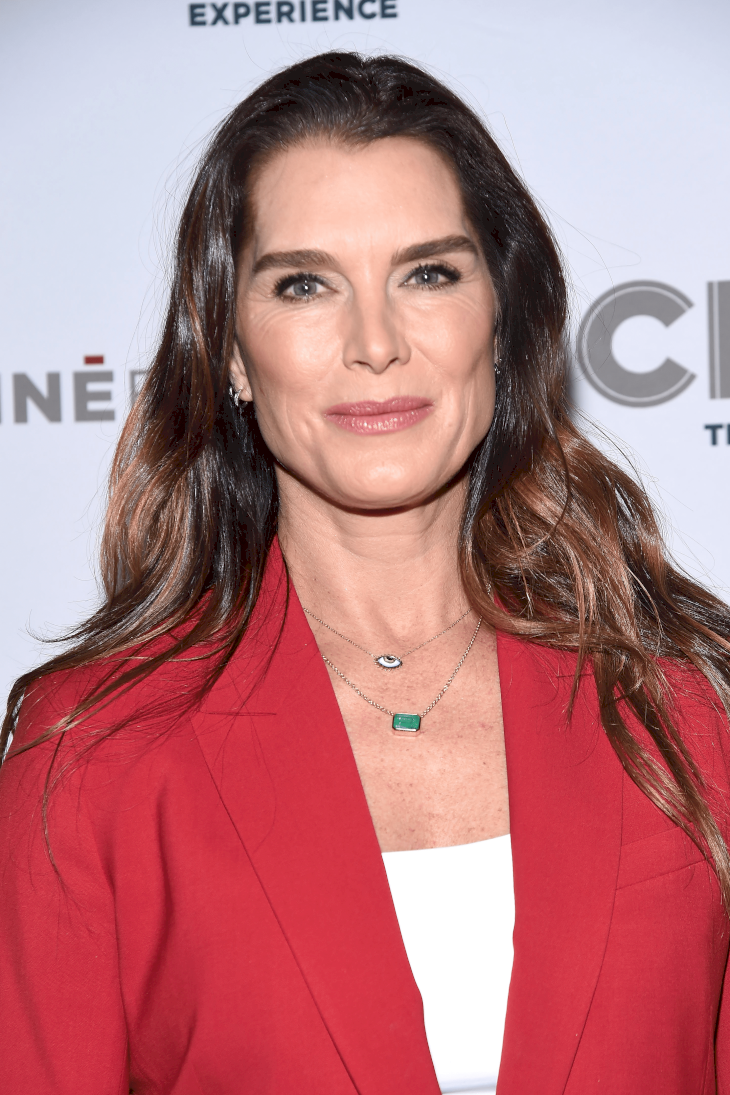 ---
KATE MARA
On Dr. Berlin's Informed Pregnancy Podcast, Kate Mara revealed that she had suffered a miscarriage at eight weeks. This had happened before Kate and her husband, Jamie Bell, welcomed their first daughter together. Kate said on the podcast, "My doctor at the time said, 'Maybe you are off with your timing.' I was like, 'I am so good with timing.'"
---
JOAN RIVERS
After having her daughter, Joan Rivers dealt with a series of fertility issues and she struggled to have another child. For sure, Joan wanted more children and Melissa wanted a sibling. This unfortunate incident was shared by Joan, "After Missy, I had two miscarriages. Not having more is my only regret in life. We were going to adopt, and then Edgar changed his mind."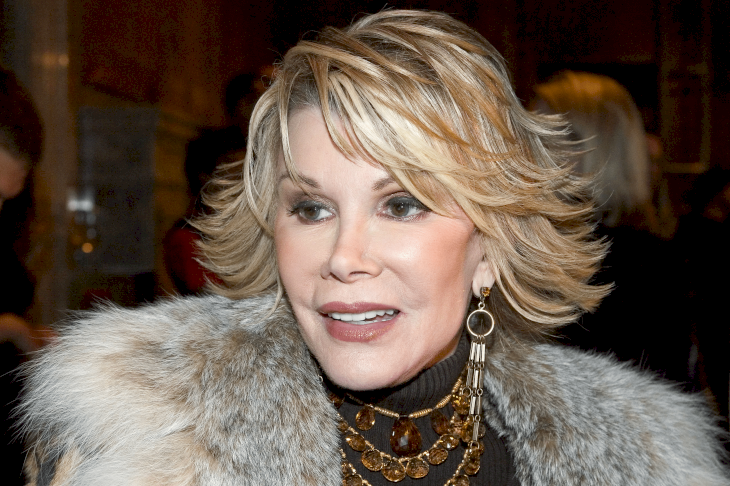 ---
COURTENEY COX
Quite ironic for Courteney Cox to have trouble getting pregnant because her on-screen character, Monica, had the same problem. Before successfully getting pregnant with her daughter, Coco, she said, "I get pregnant pretty easily, but I have a hard time keeping them."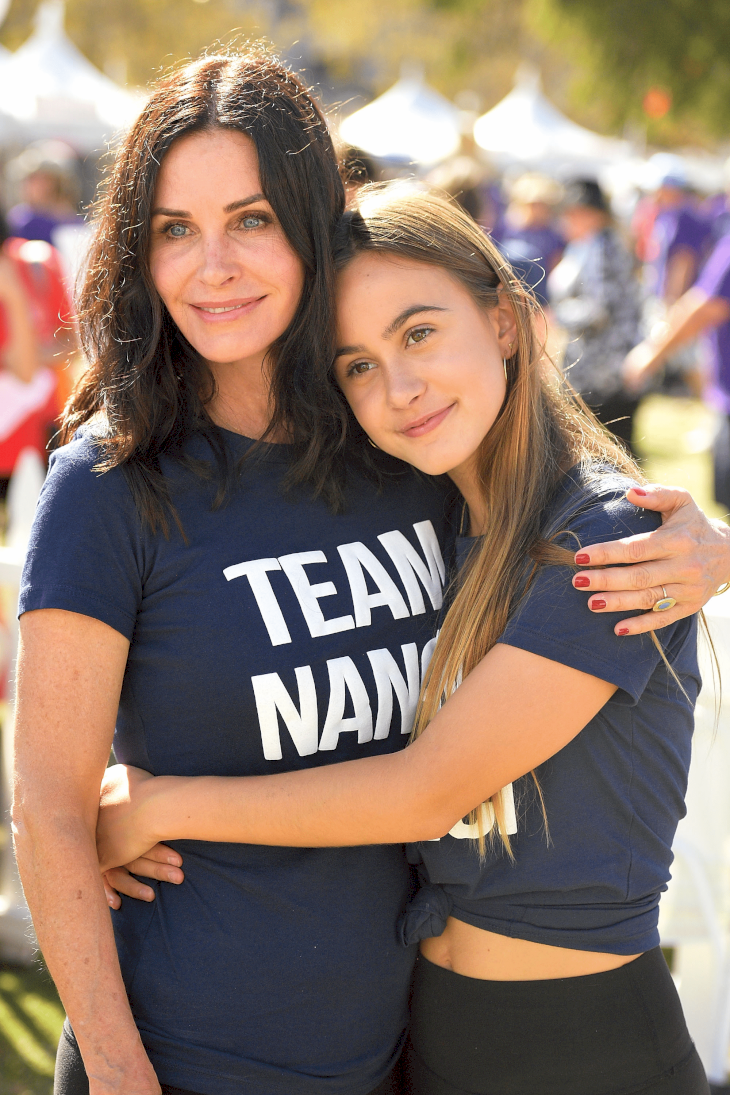 Courteney also admitted that she had a bit of a low time when they were filming a few episodes of Friends. She said that it was hard to make people laugh at times because she was feeling so down deep inside. Courteney talked to NBC News and she said, "I remember one time I just had a miscarriage and Rachel was giving birth. It was like that same time."
---
NICOLE KIDMAN
Nicole Kidman has always known that she wanted to become a mother. She admitted that she tried to get pregnant as soon as she married Tom Cruise, however, it would not successfully go through. Nicole said in an interview with Vanity Fair, "From the minute Tom and I were married, I wanted to have babies. And we lost a baby early on, so that was really very traumatic."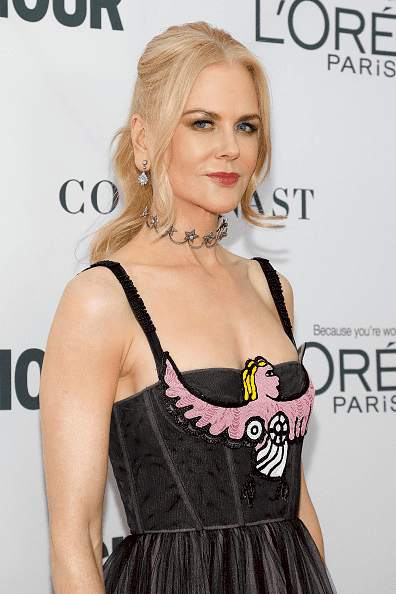 ---
CÉLINE DION
Céline Dion has been pretty vocal about her pregnancy journey and her desire to have a second child with her husband, Rene Angelil. However, she has also admitted that sometimes she would get pregnant for a few days, but "it didn't stay". When Céline talked to Access Hollywood in 2009, she said, "It's life, you know? A lot of people go through this...we tried four times."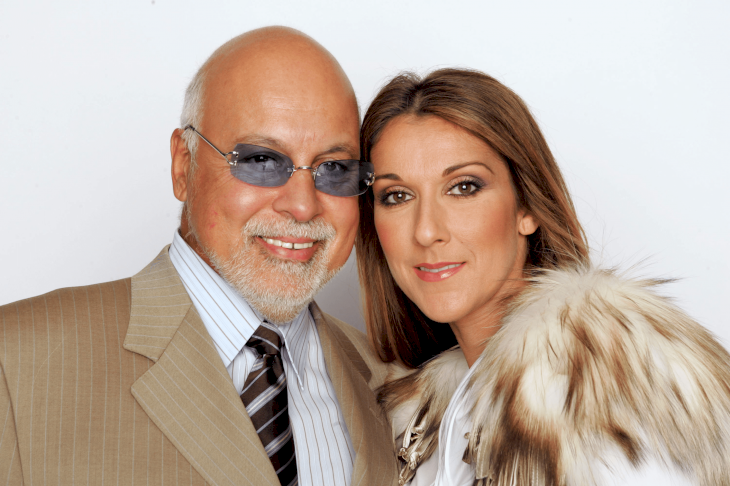 ---
MARIAH CAREY
Before successfully getting pregnant with her beautiful twins; Monroe and Moroccan, Mariah suffered a miscarriage. She admitted that it was not an easy time for her and her then-husband, Nick Cannon, but they managed to pull through. Mariah said, "It kind of shook us both and took us to a place that was really dark and difficult."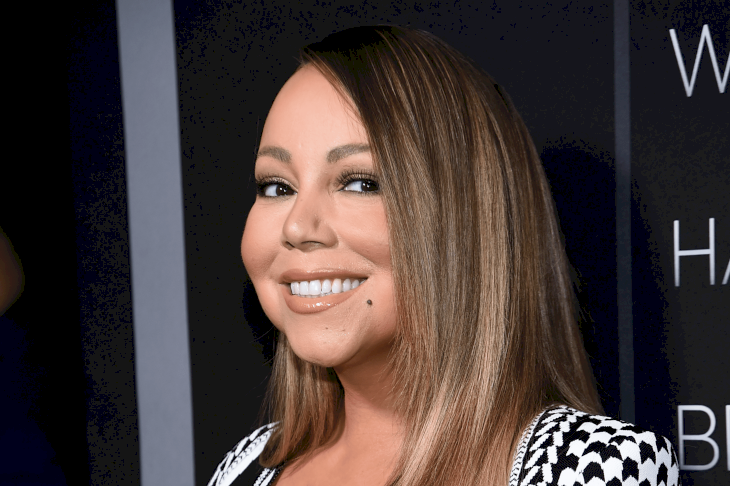 ---
WHITNEY HOUSTON
Whilst she was filming, The Bodyguard, Whitney Houston suffered a miscarriage. It was a pretty tough time and she admitted to being completely devastated when she learned about it. In 1993, Whitney said, "It was very painful, emotionally and physically. I was back on the set the next day, and it's over. But I had Bobbi Kristina one year later, and I am blessed."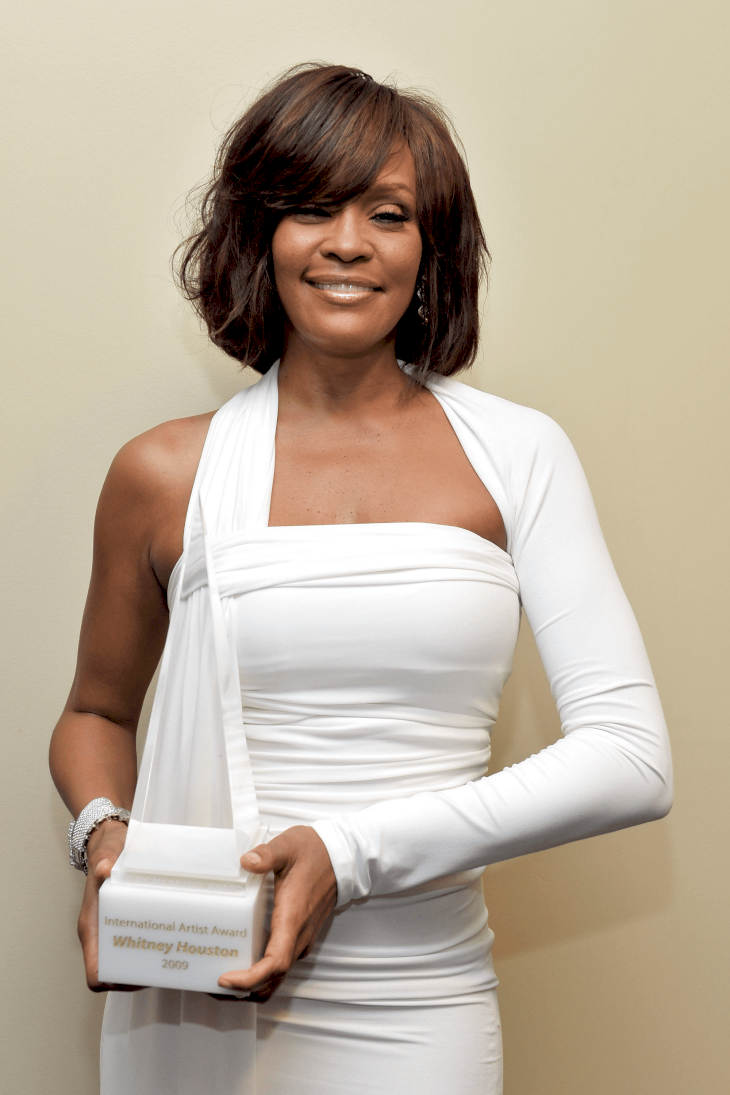 It is never easy to lose a child. How did you think these celebrities handled this unfortunate incident in their lives? Let us know by leaving a comment below, and share this article with your family and friends! 
ⓘ The information in this article is not intended or implied to be a substitute for professional medical advice, diagnosis or treatment. All content, including text, and images contained on, or available through this ENG.AMOMAMA.COM is for general information purposes only. ENG.AMOMAMA.COM does not take responsibility for any action taken as a result of reading this article. Before undertaking any course of treatment please consult with your healthcare provider.