Teddi Mellencamp Arroyave Leaves The Real Housewives of Beverly Hills
Three seasons later, Teddi Mellencamp Arroyave has shared that will be leaving the show "The Real Housewives of Beverly Hills". After sharing her life with the viewers, and through some very difficult personal situations, the time has come for Teddi to say her goodbyes. Keep reading to find out why she will not be returning to the show and what people had to say about it!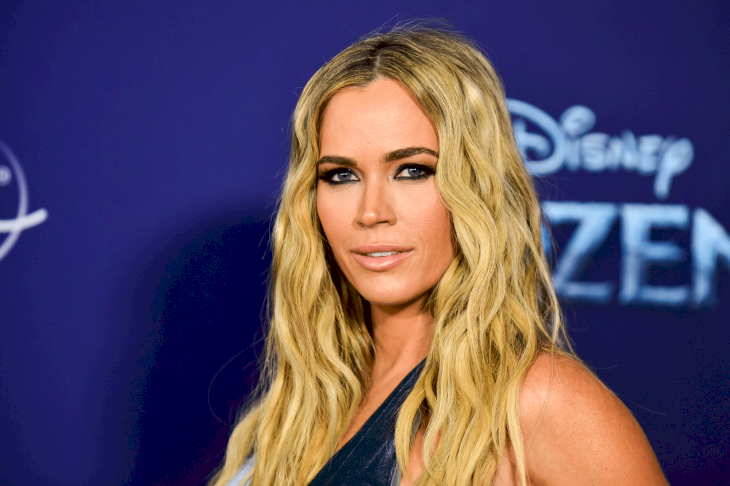 ---
FIRST THINGS FIRST, WHO IS SHE?
Born in Indiana and raised in South Carolina, Teddi made a name for herself in the competitive world of horseback riding from a young age. At 17. She relocated to Los Angeles where she pursued an acting career while working the mailrooms of CAA and UTA.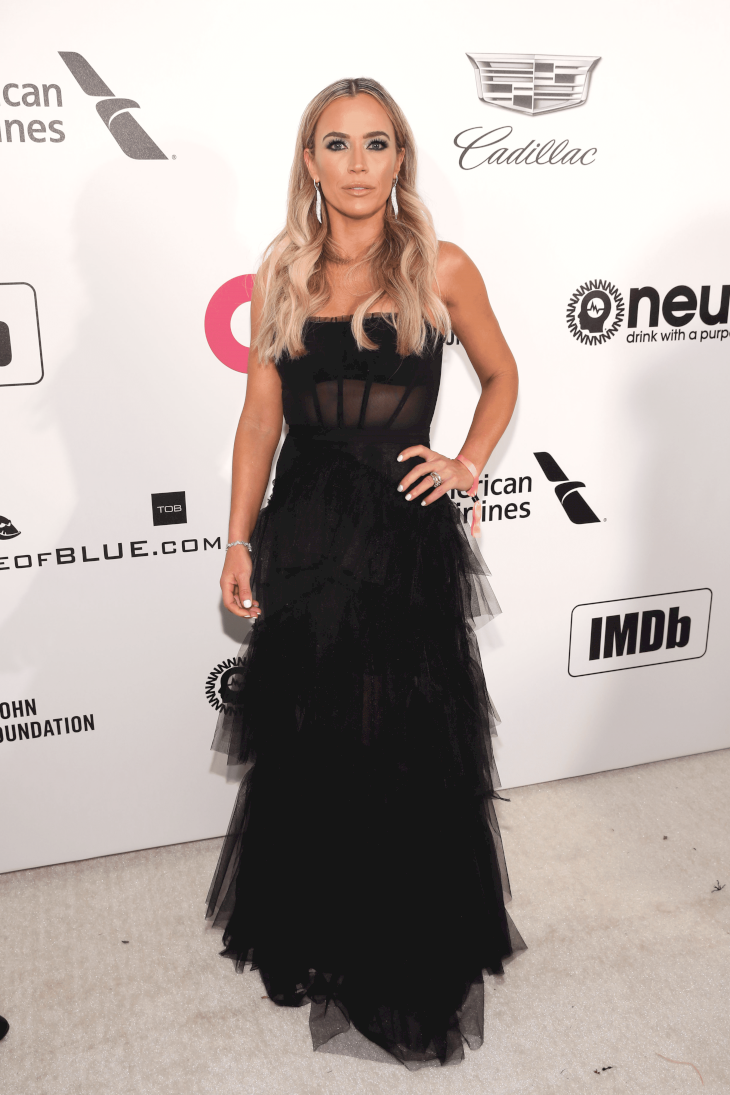 In 2011, and shortly after meeting, she married Edwin Arroyave, who is the CEO and founder of Skyline Security Management. Together, they have three children, two girls named Slate and Dove, and a boy named Cruz. Edwin has another child from a previous relationship, called Isabella, who has become Teddi's stepchild.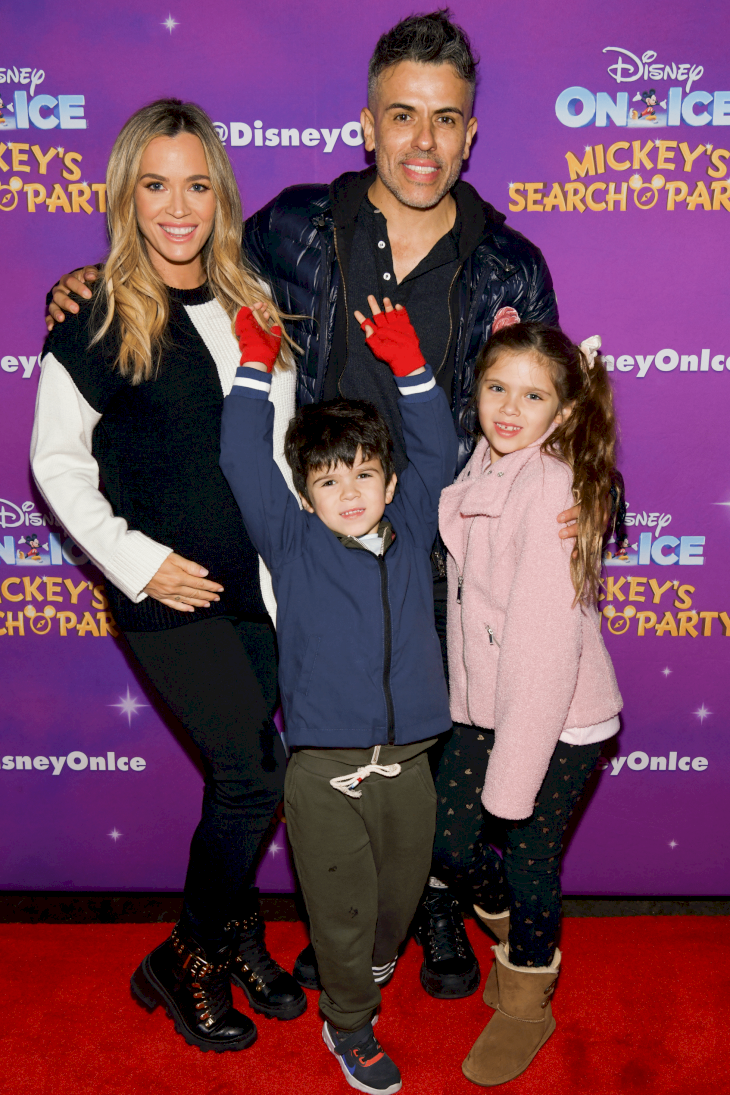 ---
TEDDI'S FAMILY LIFE HAS NOT BEEN EASY
Teddi was pregnant with Dove during Season 10 of the show, who was sadly born with a cranial condition. The child has undergone neurosurgery to fix this issue, and she has been recovering well. According to Teddi's social media, Dove is "feeling good" during her post-op recovery.
She has shared an update on her social media on October 2nd, saying "Mom mentioned many of you asking for an update, so I wanted to log on and let you all know I am one tough cookie. It's been two and a half months since my surgery and I am feeling good!"
---
THE RECOVERY PERIOD
After the surgery, Dove was expected to have a long period of time where she would be wearing a helmet, and since everything has been going well, now that time has arrived. She is officially in the next step of her recovery and is receiving support from everyone in her family.
"In this house, no one wears a helmet alone," Teddi wrote on Instagram, alongside a photo of Dove's uncle wearing a football helmet while Dove wears her post-op helmet. Previously, Teddi had shared that Dove would be wearing the helmet for six months, adding "Thanks for all the well wishes and love sent my way. It's much appreciated."
---
COACHING: HOW SHE IMPACTED THE LIVES OF OTHERS
Professionally, Teddi is an accountability coach who also works as a fitness influencer. She is managing a business called ALL IN by Teddi, which has grown to become a millionaire company, having reached over 10,000 people, whose lives have been positively changed.
---
THE CONTROVERSY SURROUNDING ALL IN BY TEDDI
During the past weeks, Teddi's business, ALL IN by Teddi, has been the target of some backlash. The weight loss program has been under scrutiny after influencer Emily Gellis Lande shared anonymous tips and messages from previous clients, explaining the methods that Teddi is using.
According to the allegations, ALL IN By Teddi forces its users to have a limited diet of 500 to 1000 calories per day while at the same time requiring that they do one hour of daily cardio exercise. Screenshots shared by Emily claim that clients had to sign an NDA and were abused via messages while participating in the program.
---
TEDDI DEFENDED HER BRAND
Shortly after, Teddi used social media to defend her brand from the accusations, saying "For one, I wanted to say I love All In. I am so incredibly proud of the over 15,000 lives we have helped change. I 100 percent feel confident in the fact that we let you know before signing up exactly what the program entails."
"If it's something that you want to do and you want us to hold you accountable to your goals, we are there to do that for you. If it's not something you want to sign up for, you don't. That's why I love that we are very transparent from the beginning," the post continued.
---
TAKING FEEDBACK SERIOUSLY
Teddi also made a statement to Good Housekeeping, where she indicated that "We regret that anyone ever had an unsatisfying experience with our program, but since evolving our program a few years ago, we are at nearly 100% satisfaction, which makes us very happy." 
The accountability coach continued that "We take all feedback very seriously and will review internally to be sure we're providing the best support for our clients." While there was a lot of back and forth about the topics above, this was not the last controversy that Teddi was involved in.
---
LEAVING THE REAL HOUSEWIVES OF BEVERLY HILLS
Teddi has shared on Instagram that she is leaving the show, saying "You heard it here last. Yes, it's true, I am not coming back to #RHOBH. Thank you to @bravotv, @evolutionusa, @bravoandy, and all of the amazing women for the support (and the shade) for the past three years. Back to the shadows I go." 
She reveled in a video that "I recently found out that my contract as a Housewife is not being renewed. Of course, I could give you the standard response of 'Oh, we both came to the decision that it would be best…' Nah, I'm not going to do that. That's not who I am." 
---
THE NEWS CAME AS A SHOCK
While holding Dove, Teddi continued that "Of course, when I got the news, I was sad. It feels like a breakup, almost." However, while she is sad to leave the show, she is probably happy to not be involved in any more dramas or scandals. 
Being once a favorite of Lisa Vanderpump, Teddi eventually took the center stage in the "Puppygate" scandal that marked the show's season 9 and led to Lisa leaving the show. In case you are not familiar with the puppy gate drama, which revolved around a dog called Lucy Lucy Apple Juice, you can read all about it here.
---
BUT THIS WAS NOT THE END OF THE DRAMAS ON THE SERIES
During season 10 of the show, Teddi was also involved in a controversial discussion between Denise Richards and Brandi Glanville. To put even more wood to the fire, the housewives also brought along the topic of Teddi's relationship with Kyle Richards.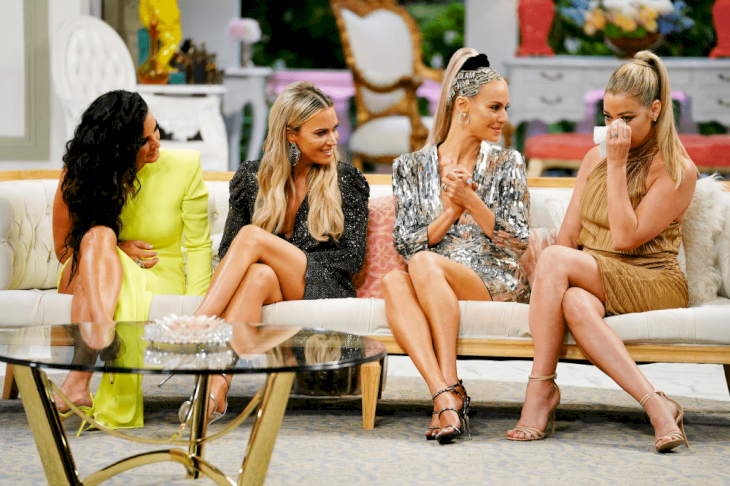 Teddi's leaving the series after Denise, who left the show due to Brandi claiming she had a one-night stand with her. Even though Denise denied all the allegations, she still opted to not be part of the cast any longer. But other housewives have been leaving the franchise one after another.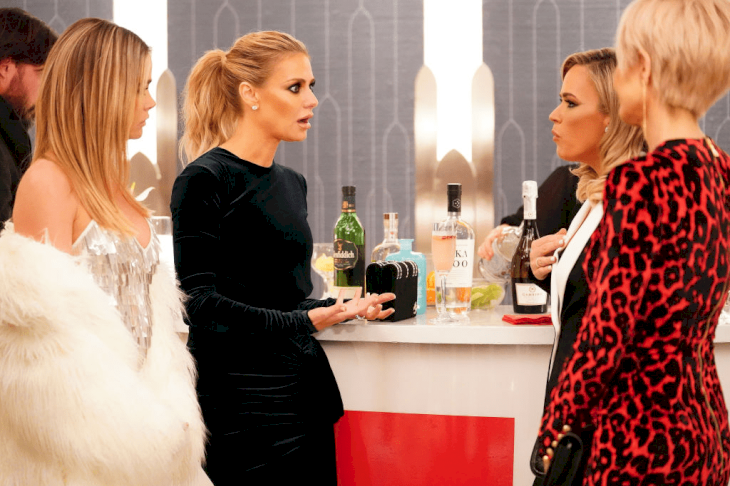 ---
WHO ELSE HAS LEFT THE FRANCHISE?
Dorinda Medley's last appearance was on reunion part three, and NeNe Leaks, who was a member from the original series of Atlanta, also announced she would be leaving the franchise. Unlike these housewive celebrities, Teddi did not have a choice to make, as she was requested to leave.
---
LOOKING FORWARD TO THE FUTURE
"I'm really looking forward to the future and being able to focus on my family, my friends, All In..." Mellencamp Arroyave stated in her departure announcement video. "I really feel like I have some exciting things ahead." Shortly after her video was posted, Teddi's husband, Edwin Arroyave, shared a message for his wife.
"To my love, I support you, I am proud of you and am amazed by your incredible work ethic and resilience. You showed up for our family, all in and #RHOBH every day," he wrote on Instagram. "Anyone that knows you immediately falls in love with you and the reason is because of your heart and your laughter."
---
AN OPTIMISTIC APPROACH