Hilary Duff: From Lizzie McGuire To Becoming A Mother
Best known for her portrayal of Lizzie McGuire, Hilary Duff has much more to offer than being a teen icon. She has developed her career in different fields, having even released several pop albums, so why was she having difficulties? And what has her life been like since then? In this article, we will see what she had to say about the challenges she faced professionally and personally!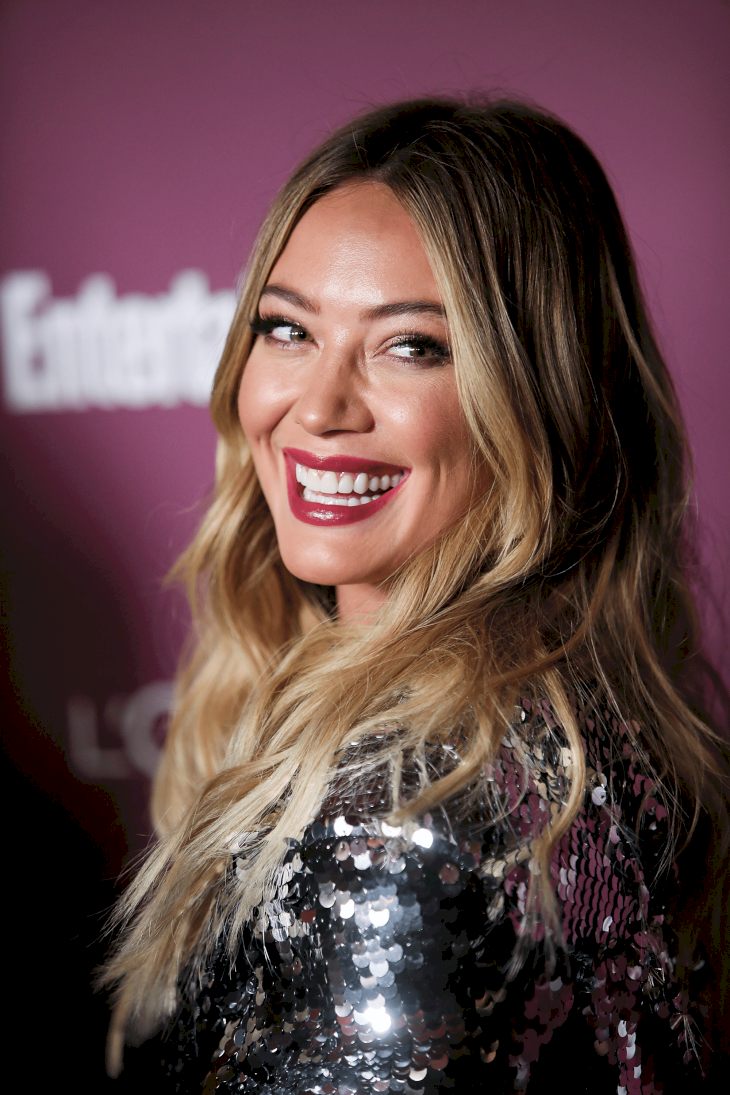 ---
MIRRORING HER BIG SISTER
Born in September 1987, Hilary Duff was the youngest of two children, and she spent her childhood trying to be just like her big sister. "I always wanted to be like my older sister, Haylie," the actress turned singer commented. "When she learned to ride a bike, I had to as well. If she took ballet lessons, I did too."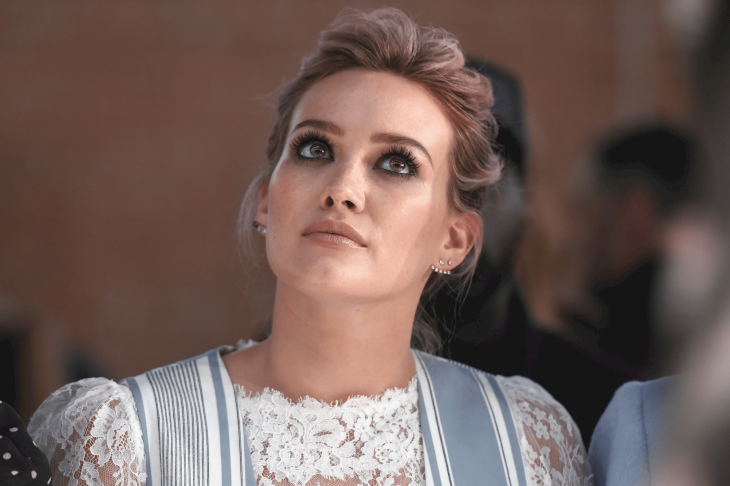 "I took singing lessons because she did. It all just got more intense until it turned into careers for both of us," Duff recalled. When she was six, Duff and her sister were cast for the play "The Nutcracker Suite" in San Antonio, and both decided this is what they wanted to do for the rest of their lives.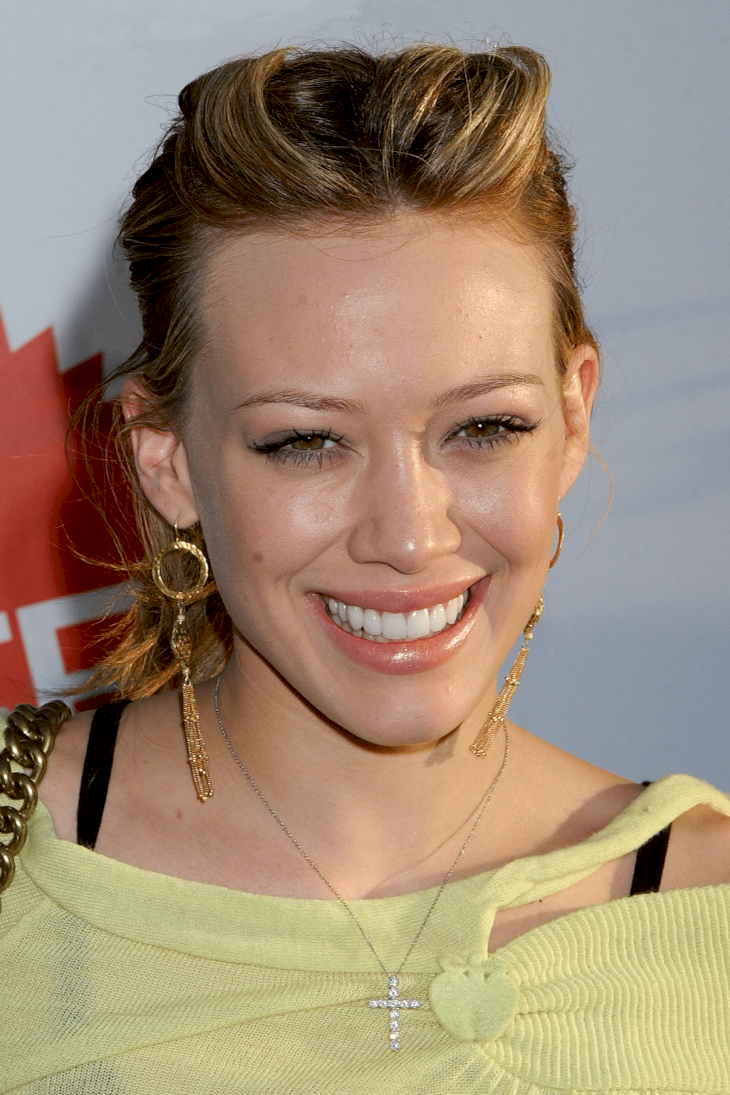 ---
MOVING TO THE CITY OF ANGELS
Duff's mother acted as her manager after the family relocated from Texas to California, and at the age of eight, she had her big break in Hollywood. Hilary was cast for the lead role of Wendy, starring opposite an animated ghost in the movie "Casper Meets Wendy".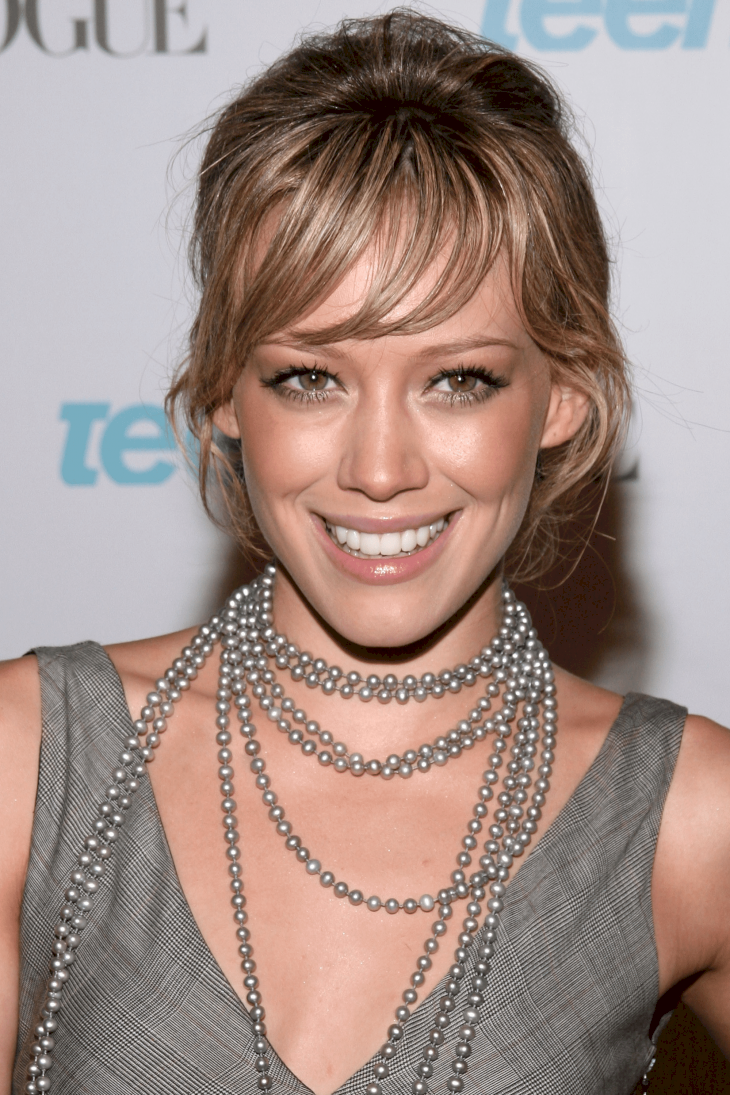 But this was only the beginning, as in 2000 she landed the lead role for the television series "Lizzie McGuire", which would mark her life as an actress. While the show was targeted at a tween audience, Duff has since mentioned that Disney Channel was not giving enough credit to the show.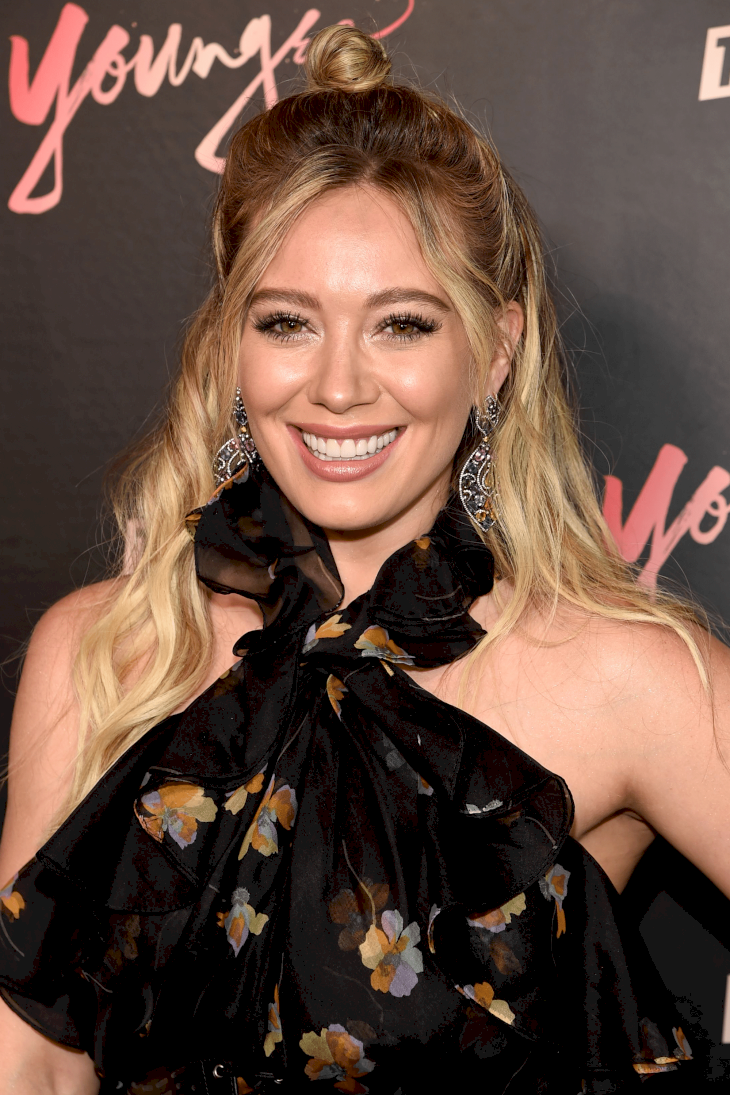 ---
HILARY'S OPINION ON LIZZIE MCGUIRE
"I don't think the Disney Channel gives us enough credit for the age range Lizzie McGuire actually has," the lead actress once said, "College students come up to me, grandparents, famous people." After 65 episodes, Duff took the same role in 2003's The Lizzie McGuire Movie.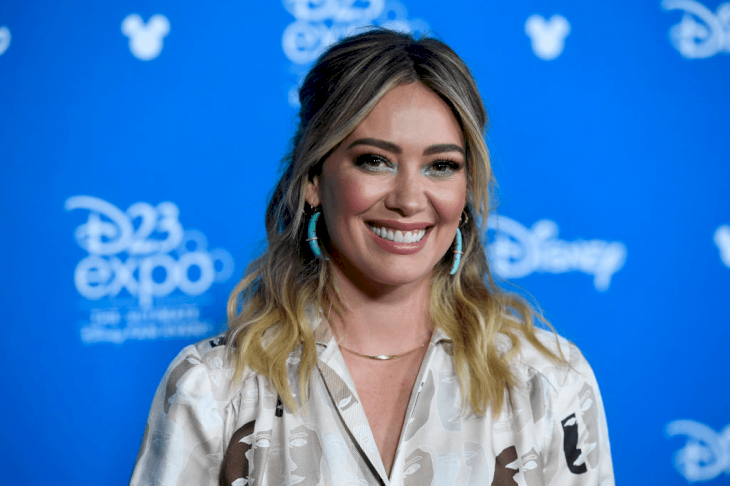 ---
HOW THE SHOW IMPACTED HER CAREER
However, even though this show brought her fame, it did also have a negative impact on future work prospects. The actress once commented that "I definitely went through big frustrations of being like, 'Why can I not get a shot at being someone else?'"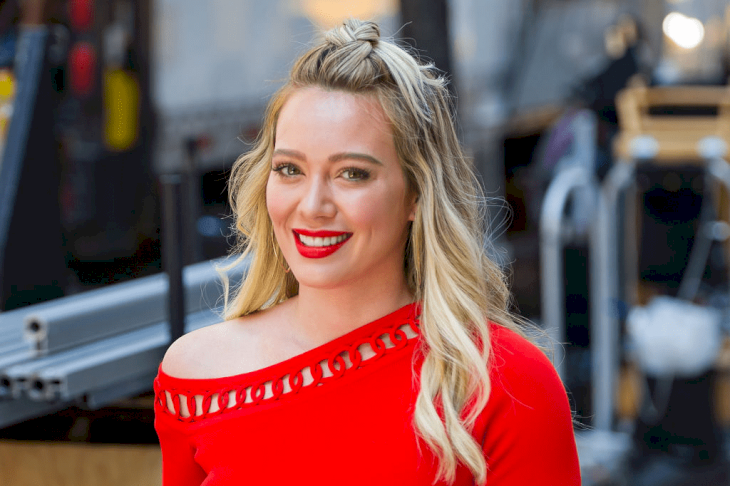 "From age 21 to 25, before I became a mom, there was a lot of frustration. I would get to producer callback and they'd be like, 'She's so great and she gave us the best reading and blah blah blah, but she's Hilary Duff...'" the actress continued explaining her frustrations.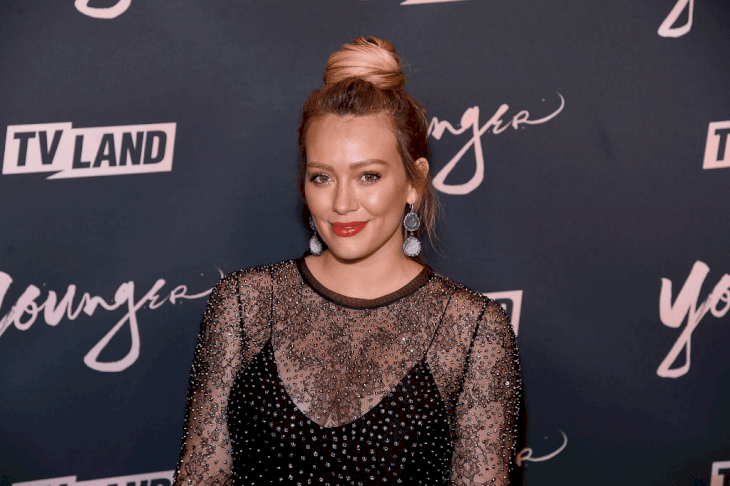 ---
LIFE AFTER LIZZIE
While it was difficult for the actress to break away from her character from Disney, she did end up making part of the credits of some romantic comedies, such as "A Cinderella Story", "Raise Your Voice", and "Material Girls". Duff also took a recurring role in "Gossip Girl", and appeared in "Community" and "Two and a Half Men".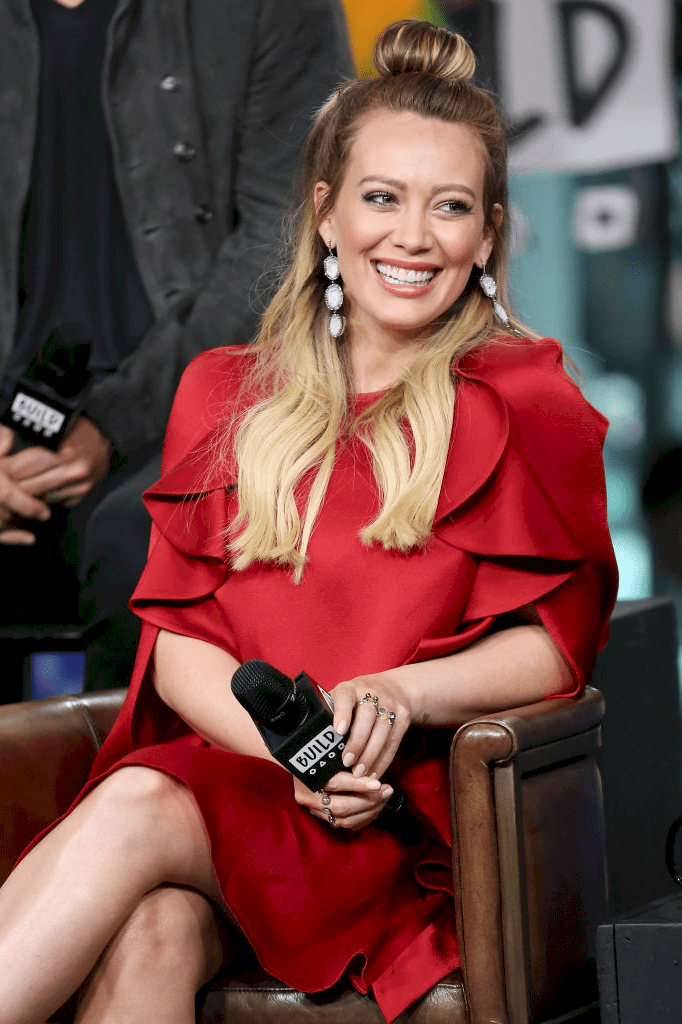 ---
DUFF'S SINGING CAREER
Hilary's main professional venture was acting, however, she also did some strong efforts to do well in the music industry. It all began with her Christmas themed album from 2002, and she quickly launched two other albums: "Metamorphosis" in 2003, and "Hilary Duff" in 2004. Three years later Duff released her fourth album, titled "Dignity".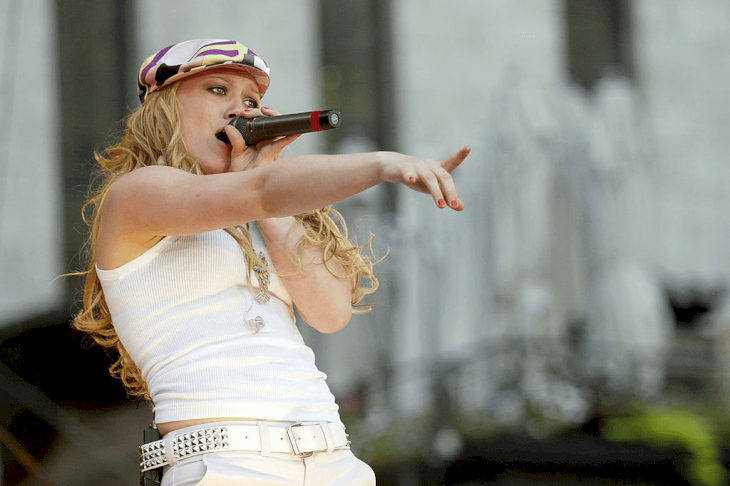 ---
GOING THROUGH METAMORPHOSIS HERSELF: LEAVING LIZZIE BEHIND
The Disney star understood how important the show was for many people around the world, and has admitted that "It meant a lot to people growing up, that show—and I feel grateful for that," however, she also started to resent it.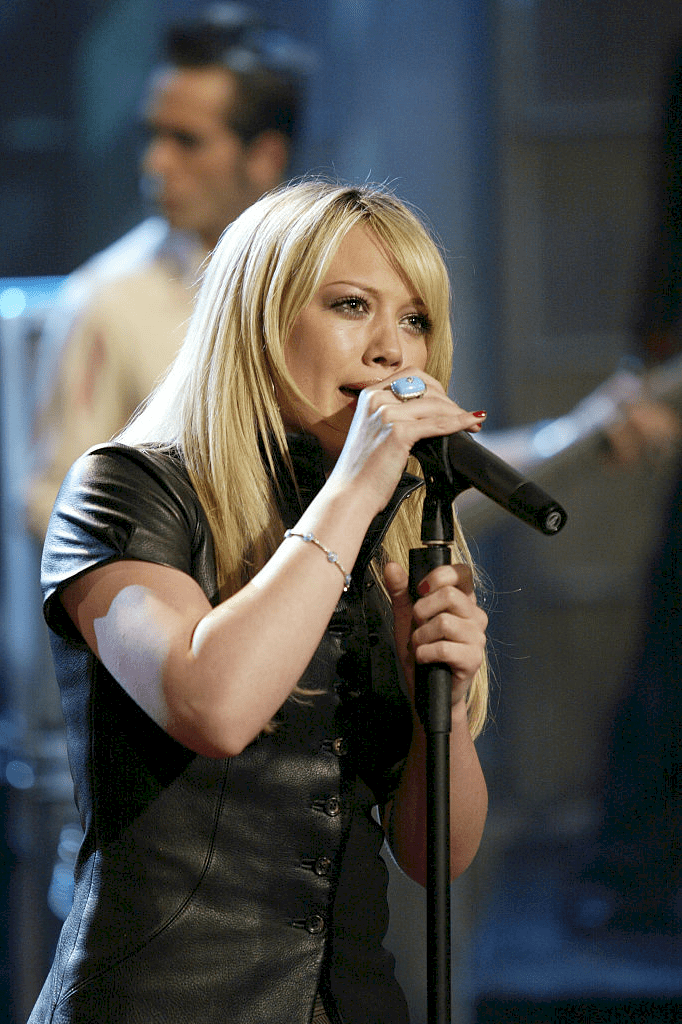 "But I went through a time where I hated it and felt like if one more person called me Lizzie, I was going to snap. I'd have parents come up to me and be like, 'Don't ever change, you're perfect the way you are.' I was 17. Everything was changing. Don't ever change?" Duff confessed.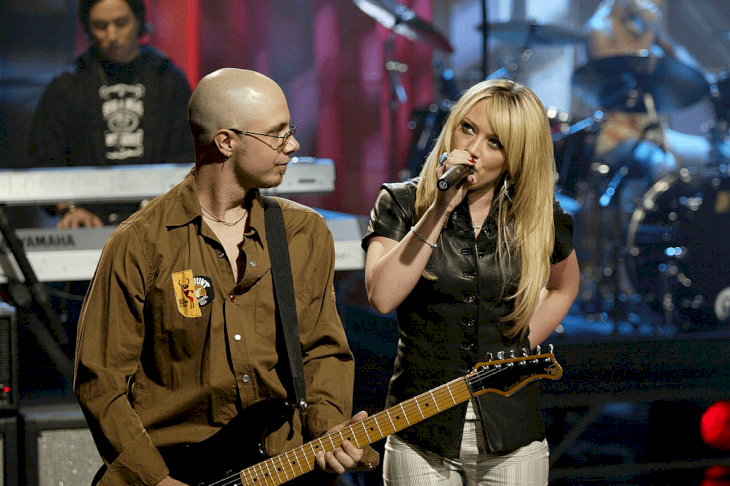 ---
LIFE OUTSIDE OF THE SCREEN
While Duff has dubbed herself a bad dater, she did meet someone who she would begin building a life with her. During a flight to Idaho, Duff met the Canadian hockey player Mike Comrie, and the two quickly hit it off. "He's funny, and I like that," Duff told Cosmopolitan in 2007.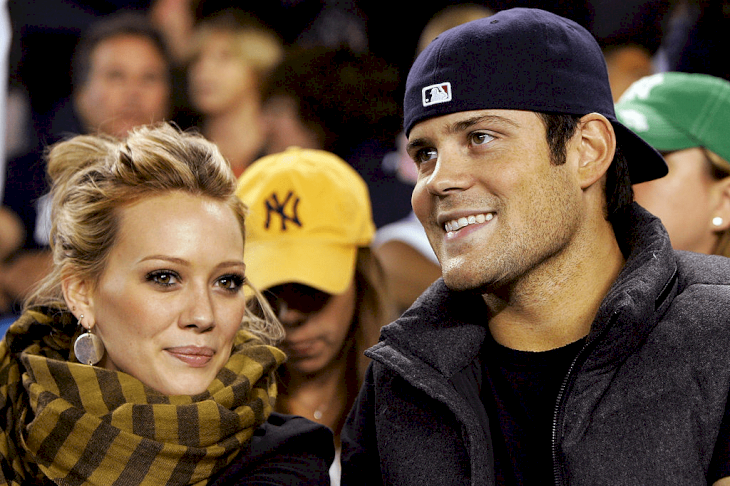 "And of course I'm attracted to him! I love men who have a lot going on in their lives as I do. Everyone thought that my last boyfriend and I were complete opposites. We weren't—we just looked so different. But Mike and I really are opposites, even though we look more like we should be together," she added.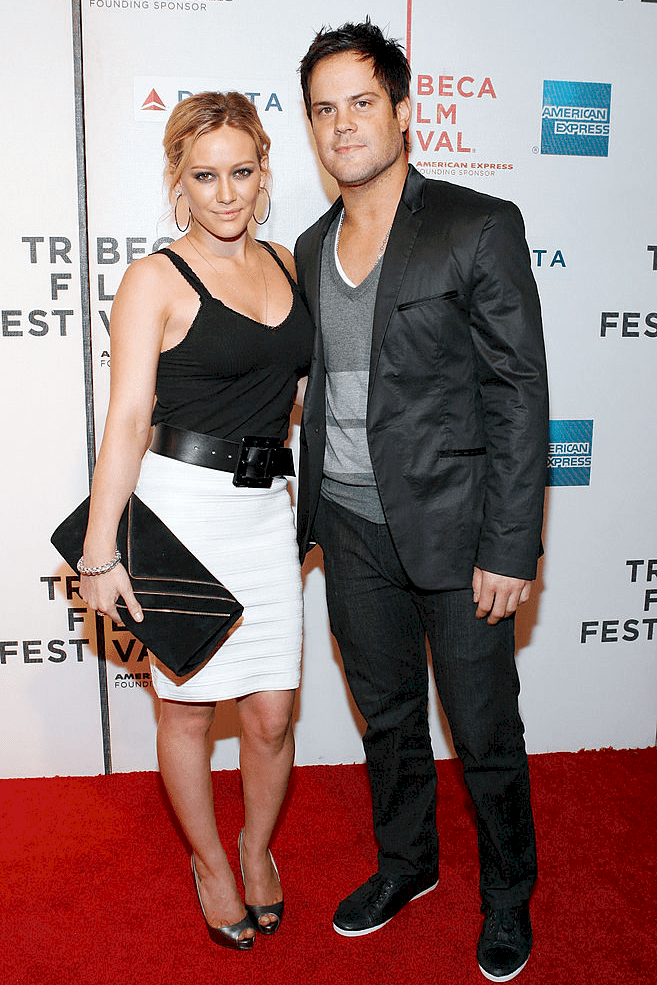 ---
MARRIAGE: WHAT HAPPENED?
The couple officially tied the knot on August 14th, 2010, and the two seemed to be beaming with love. According to Duff, "I've never met anyone who can say a bad word about him. He's generous, caring, and sunny. We just laugh our heads off."
Two years later, Duff and Comrie welcomed their first child, a son named Luca Cruz Comrie, and Duff was loving it. "It's very humbling. It's all about him. ... It's his world. We're just living in it," she said about being a mother. "I feel like my heart just swelled. I didn't know I could love something so much."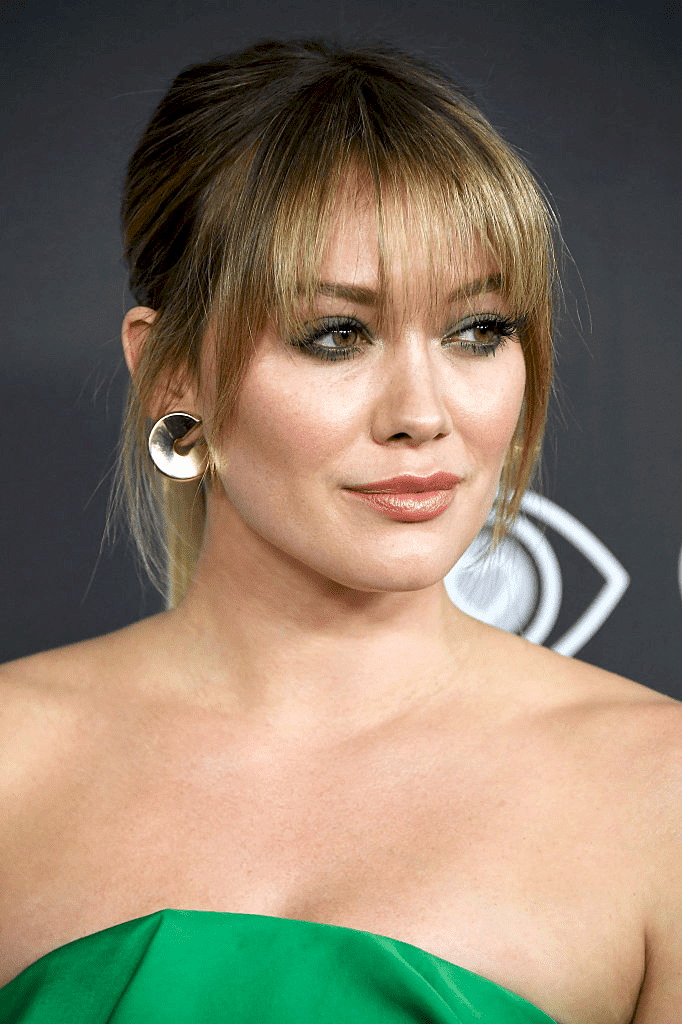 ---
HOW HAS BECOMING A MOTHER IMPACTED HER?
"I felt my heart grew the second I met him," she said in an interview just weeks after giving birth. "You feel so protective right away. You feel loving and nurturing right away. Everybody always talks about it, about how you don't know love until you meet your baby, and you really feel that."
Hilary continued explaining that "There are no words. It was a really wonderful surprise. And there is no way to prepare yourself for the sleep deprivation and what comes with it." However, she was happy with how her body handled motherhood, saying that "I just felt really proud that I had a body that could do what it was doing."
---
BEING IN LOVE WITH MOTHERHOOD AND WHAT IT GAVE HER
"Despite my best intentions, I have to learn to let go of the way I do things. My mom has been taking Luca while I do pilates for an hour and I had to stop giving her directions about how I changed Luca's diaper," the actress commented on how she learned how to let go of being always in control.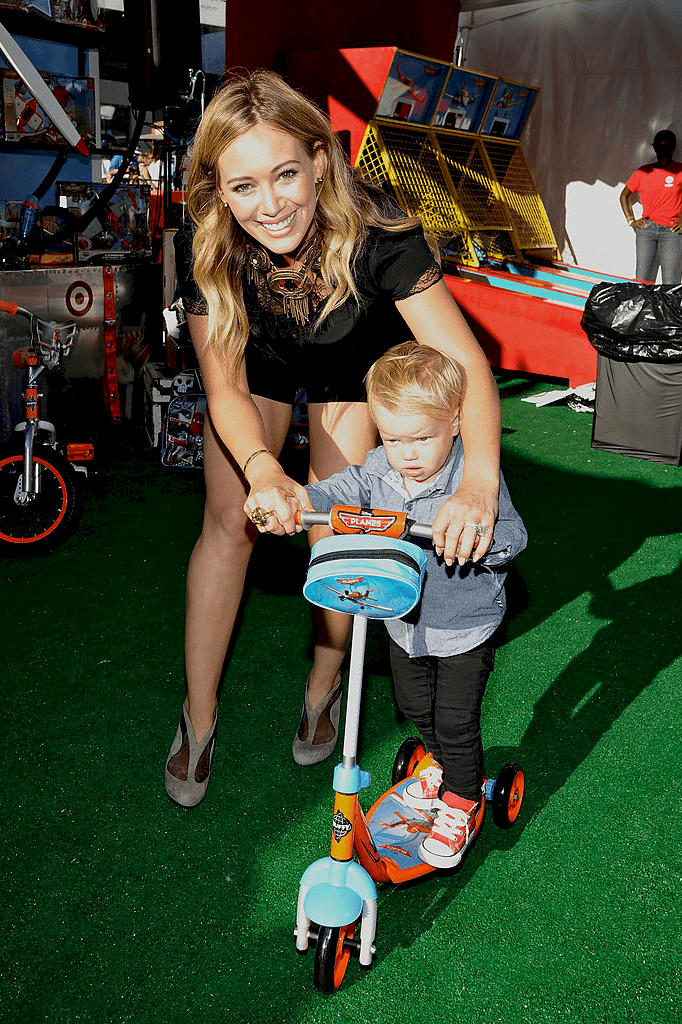 "Even with Mike, he's not going to do everything the way I would do it—and vice versa — but we just want the best for Luca. It's helped me appreciate Mike's role in his life and that we're doing things with the most love that we can. He's really hands-on and I appreciate any little help I can get."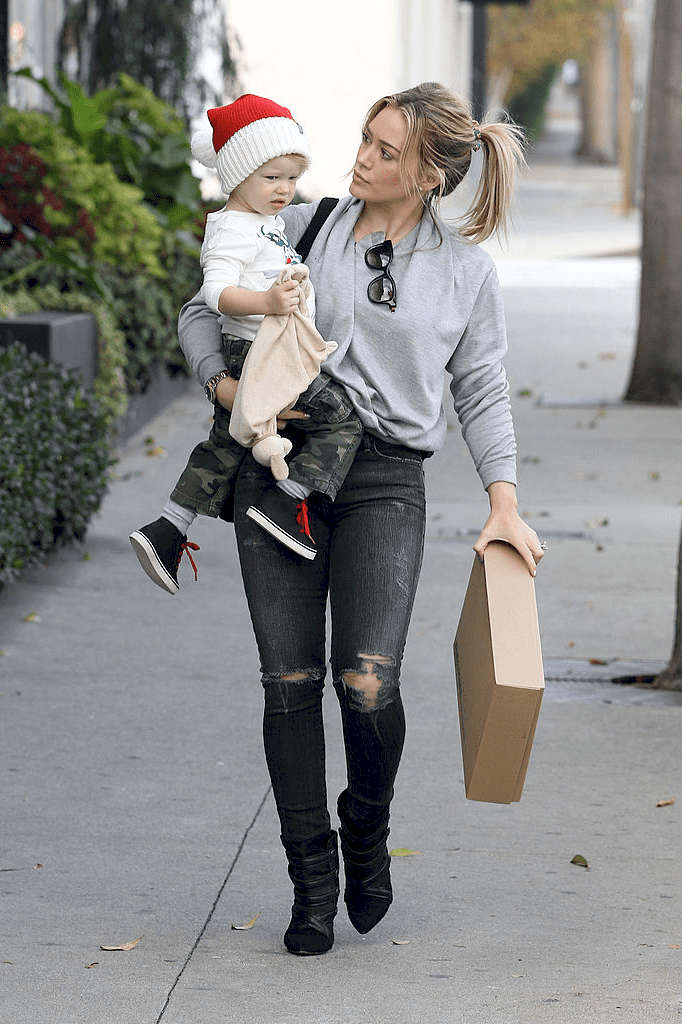 ---
A DIVORCE CAME ABOUT
Some years later, in 2014 Duff and Comrie separated, and while they were still being seen together as they were co-parenting their son, in February 2015 an official divorce ensued. Hilary Duff requested to have primary custody of her child, allowing visitation rights for the father, however, a few months later Comrie applied for joint custody.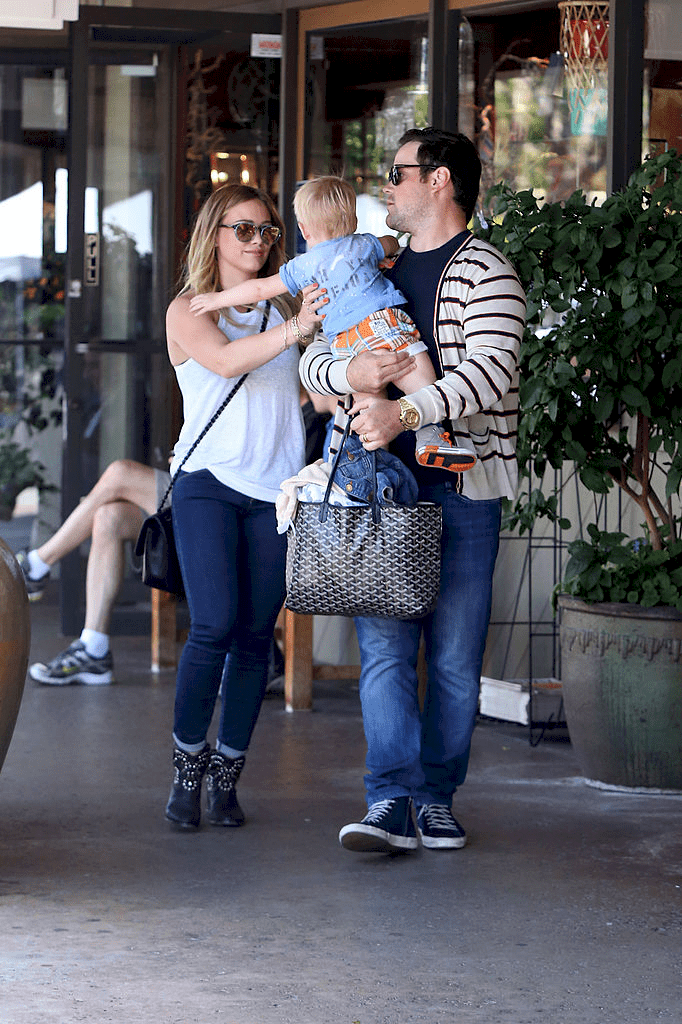 In 2016 the divorce was finalized, however, shortly before that time Duff confessed that "Mike and I were very in love when we met. We both really wanted to get married. I'd been working since the age of 11 or 12, so making that choice at a young age seemed right for me. Maybe it wasn't [...]"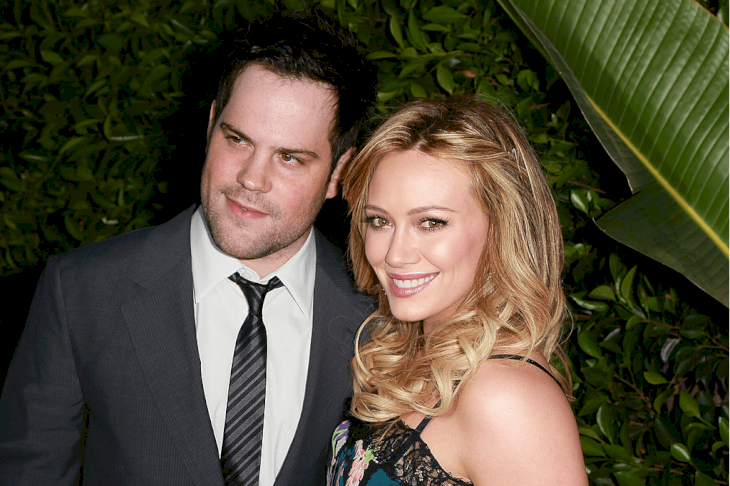 ---
WHAT LED THE COUPLE TO SEPARATE?
We might never know what happened between the two, but Duff has opened up that "It wasn't working well enough to stay together, but there was still a lot of love involved. It was just a slow set-in of us not being the match that we used to be. I'm lucky for [...] how we decided to handle this."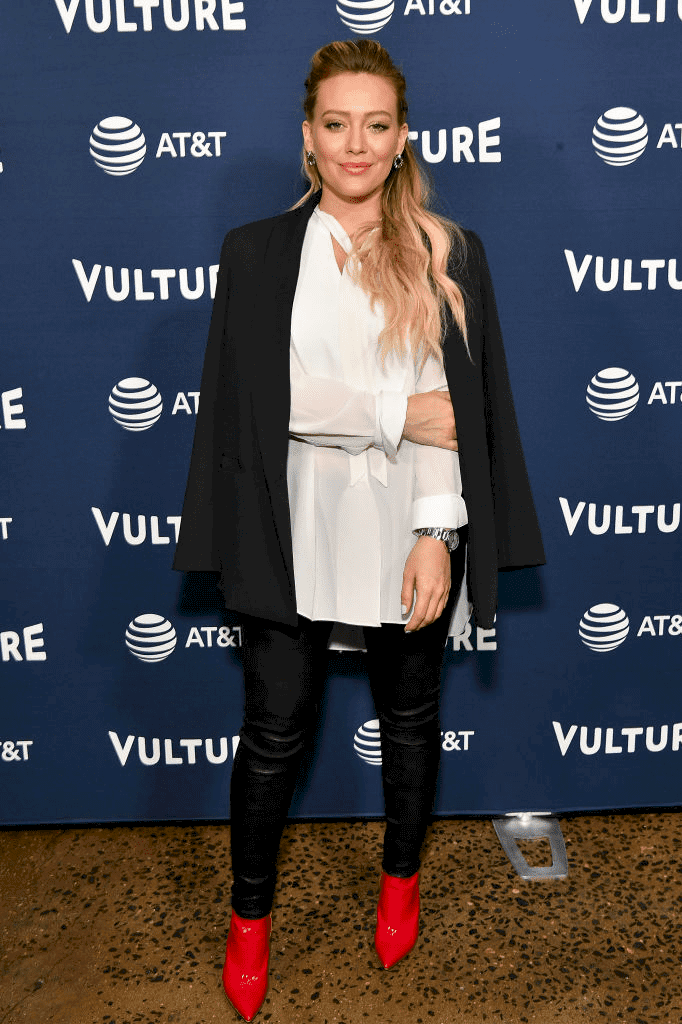 ---
GETTING BACK INTO WRITING SONGS
In June 2015, Duff launched her fifth album, titled "Breath In. Breath Out", and after eight years of no new music, she has opened up about it. "The album is a range of stuff. I would say definitely in the beginning when I started writing, it was pretty heavy, coming out of my past year of...life."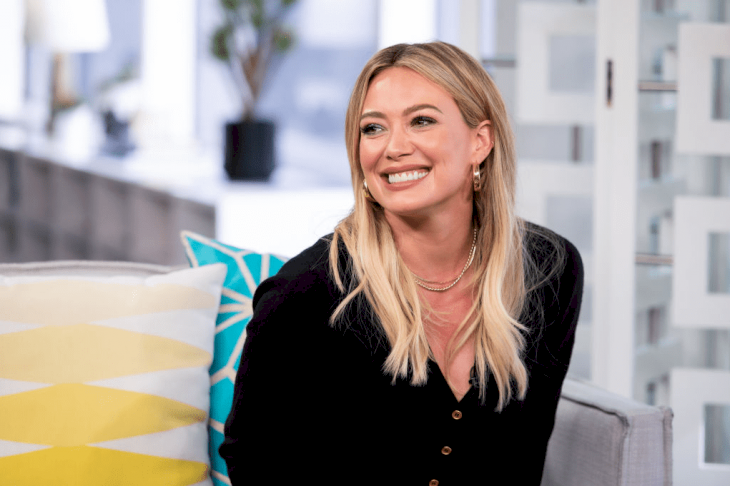 She continued that "It's changed since then, which is good because I think that the overall theme too—me, personally, I'm not this super heavy girl. You know? I'm one for the sunshine, so it's shifted a lot and it feels a lot better to me." However, music is not the only thing that Duff has been focusing on.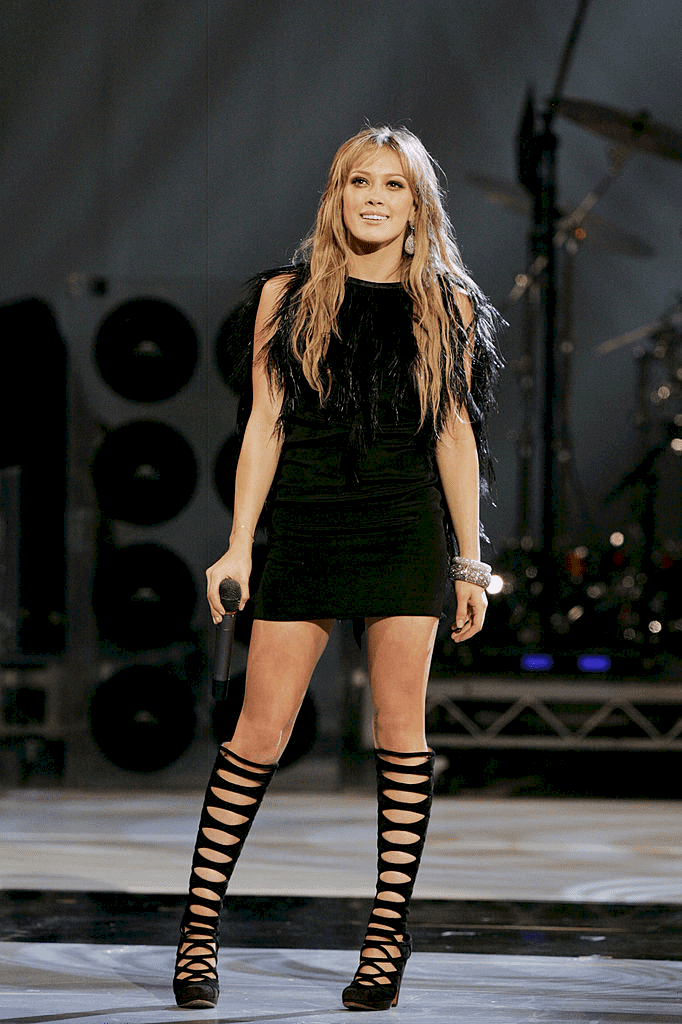 ---
YOUNGER: A NEW ACTING EXPERIENCE
"People haven't seen me do some of the things that I'm doing on the show [Younger]. I really enjoy it, and obviously working with [series creator] Darren Star is a real treat. He's such a wonderful showrunner and really writes for women. We tackle a lot of issues that I feel like are currently present in women's lives," she admitted.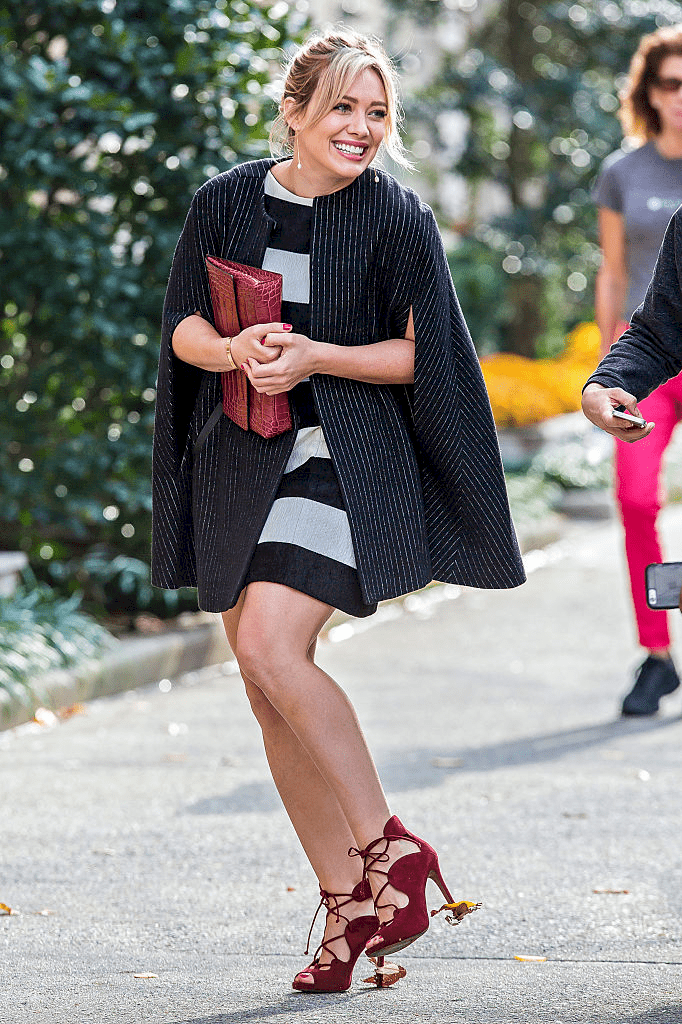 "I think I feel really lucky. I made a choice when I was about 19 to stop the music and to stop acting," the actress said in 2016, "I finished my tour and I took two years where I didn't do anything." While she considers that this break was much needed, she seems to be happy about her new professional endeavor.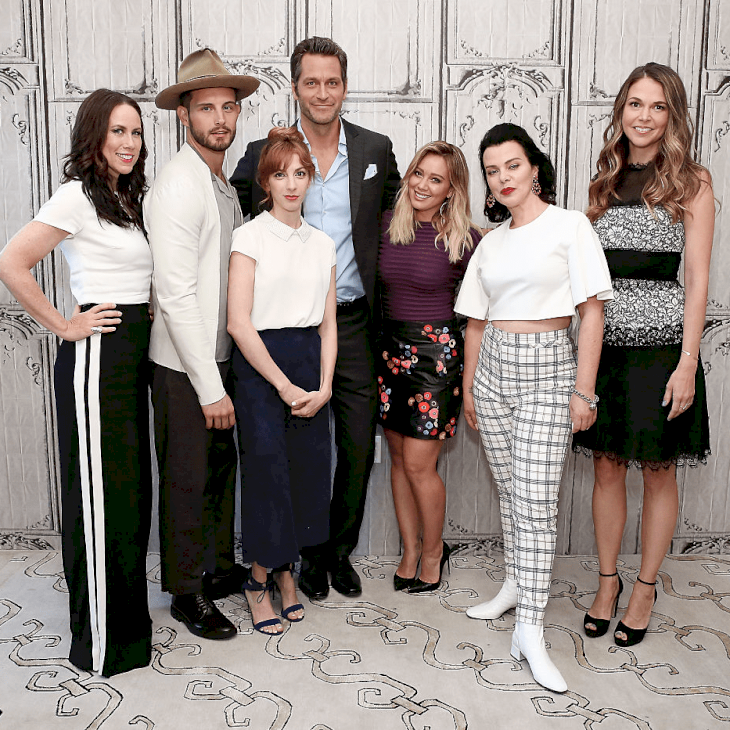 ---
FINDING LOVE ONCE AGAIN: MATTHEW KOMA
"Matthew and I [actually] met about six years ago," Hilary recalled, about the time the pair worked together on her music, as he had written and produced a couple of songs for her label. However, the two didn't have the same type of the first impact as she did with her ex-husband.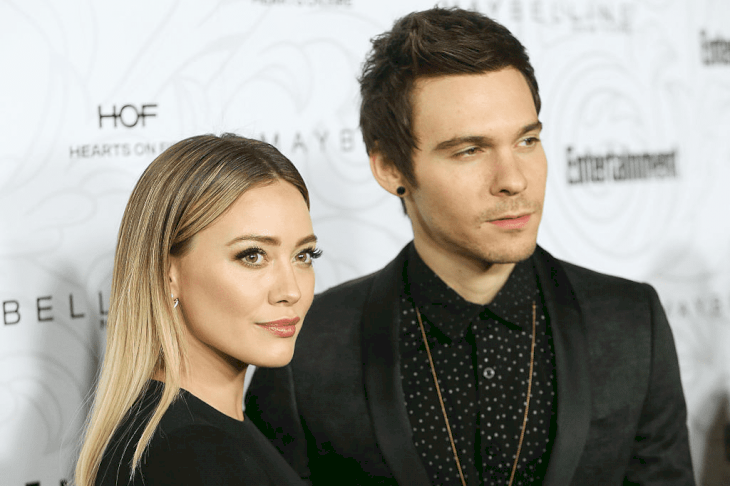 "There wasn't an instant spark, [...] I didn't know if he was dating someone. And then when we started talking about music, things started sparking and he was being funny enough, not flirtatious, but funny enough to where we started creating banter and a nice friendship right off the bat," she remembers about a work lunch the two shared.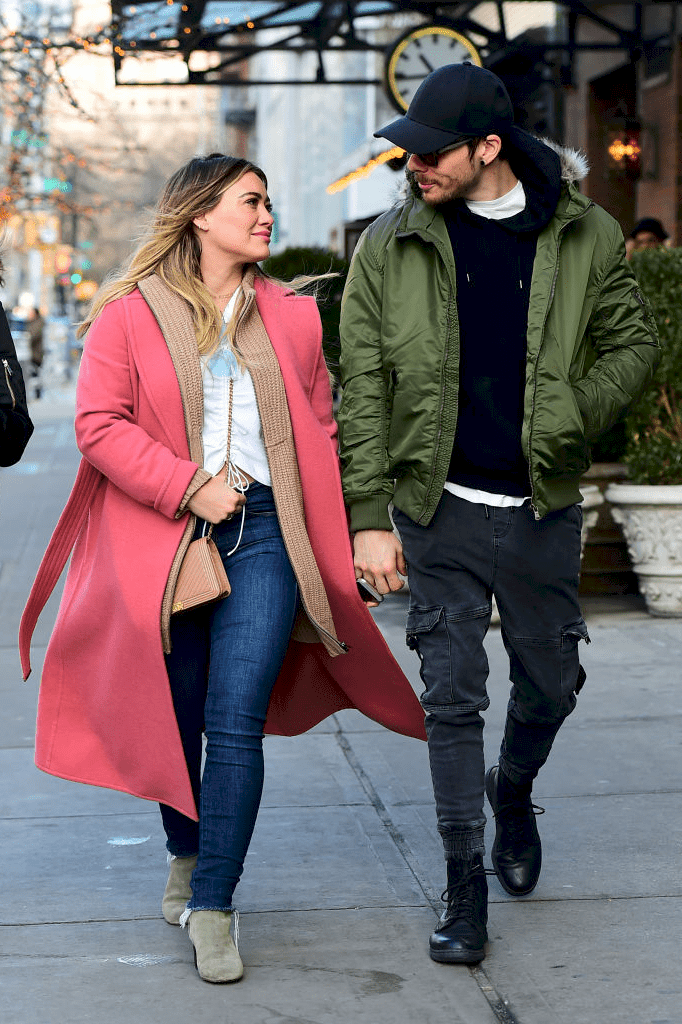 ---
FROM DATING TO HAVING A CHILD TOGETHER
While they had a shaky start, the couple eventually began dating steadily, and in 2018 they welcome their daughter, Banks. Soon after, Matthew popped the big question, as Duff recalls "I'd had a very long day. I think my call time that morning was 4:00 a.m., and by the time I got home, our daughter was already asleep."
"We love to take walks together, and so he's like, let's go on a walk, you had a day. Let's just get out and chat and catch up, there's this new park I want to take you to, and it's supposed to be gorgeous," she remembers, explaining how the proposal was made suddenly.
---
A BOOK TO REMEMBER THEIR LOVE
Duff continued explaining that "All of a sudden he says, 'I've been working on something for you, and you're going to love it. I really want our kids to know our story and now we can keep adding to this book'." 
Matthew gave her a sketchbook that has "our whole entire story mapped out for us to refer back to as we get older and for our kids to know, which is amazing. I get to the very last page, and there's a little piece that I have to lift up and my ring was inside. It was so sweet." 
---
HOWEVER, NOT EVERYTHING IS SUNSHINE IN HER LIFE
2020 came with difficult news to all of us, however, Duff couldn't have expected what would happen to her. After sharing a picture of her son, Luca, on social media (where he was blurred), she was accused of a big issue and started trending on Twitter.
She answered the accusations, saying that "Everyone bored [...]right now I know..but this is actually disgusting..... Whoever dreamed this one up and put this garbage into the universe should take a break from their phone. Maybe get a hobby." Clearly, she was very upset about these accusations and later issued a statement.
---
DENYING THE CLAIMS
"Let me say this in the strongest terms, this is all a fabricated internet lie, created and perpetuated by trolls. Hilary's own post this morning is all that needs to be said on the matter," the statement given by her representative said.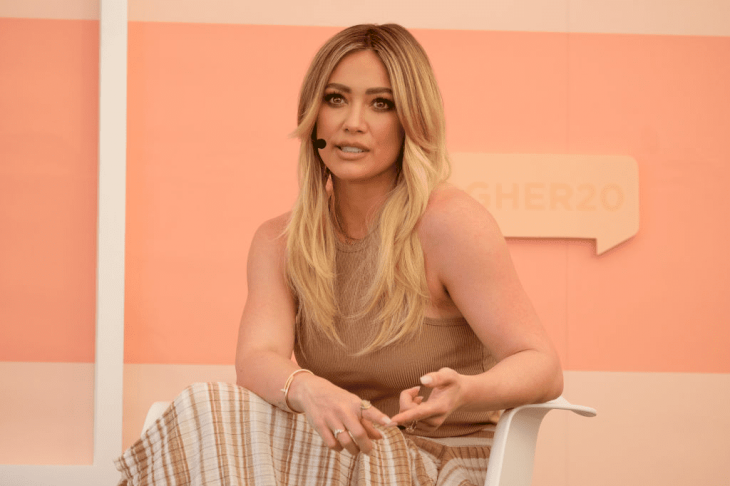 "Everyone who knows Hilary is fully aware of what an amazing mom she is and that requires no further comment. If only people with this much time on their hands used their energy to solve real problems in the world," it continued. Since then, the claims have calmed down, but not before making an impact.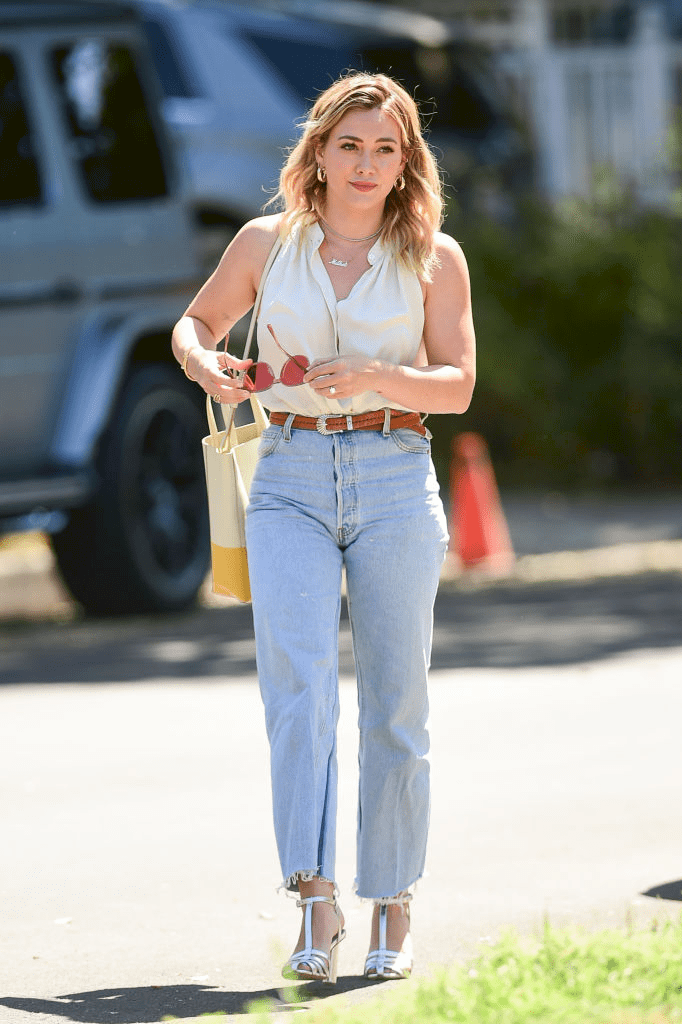 While there are still people that believe in this theory, many fans have come to defend Hilary and explain how she has been nothing but a good mother to her children. Her life sure has had ups and downs, but she always seems to solve any problem coming her way. What do you think about this? Let us know in the comments below!
ⓘ ENG.AMOMAMA.COM does not support or promote any kind of violence, self-harm, or abusive behavior. We raise awareness about these issues to help potential victims seek professional counseling and prevent anyone from getting hurt. ENG.AMOMAMA.COM speaks out against the above mentioned and advocates for a healthy discussion about the instances of violence, abuse, sexual misconduct, animal cruelty, abuse etc. that benefits the victims. We also encourage everyone to report any crime incident they witness as soon as possible.