Baseball Cards That Are Worth Lots Of Money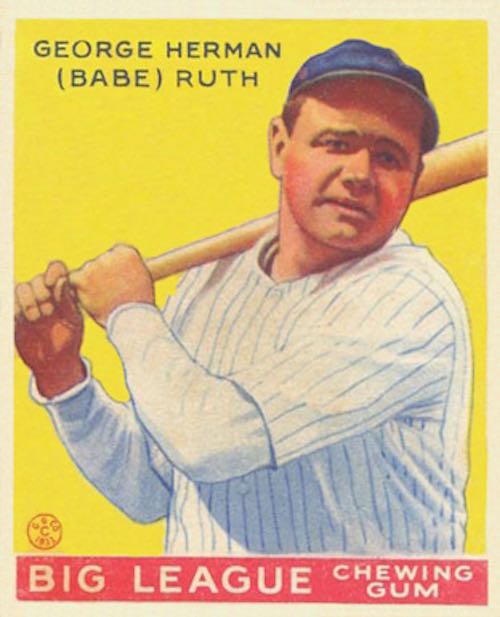 What happens when you mix the human desire to collect with baseball, the great American pastime? Baseball cards! Baseball cards have surprisingly been around since the 1860s and though the peak of baseball card production was in the late 1980s, they are still one of the most sought after collectibles in the world. Do you have a bunch of old cards in an attic somewhere? Well, if they are your dads or your granddads, dig them out, they could be worth a LOT of money. 
---
Honus Wagner, 1909-1911 ATC T206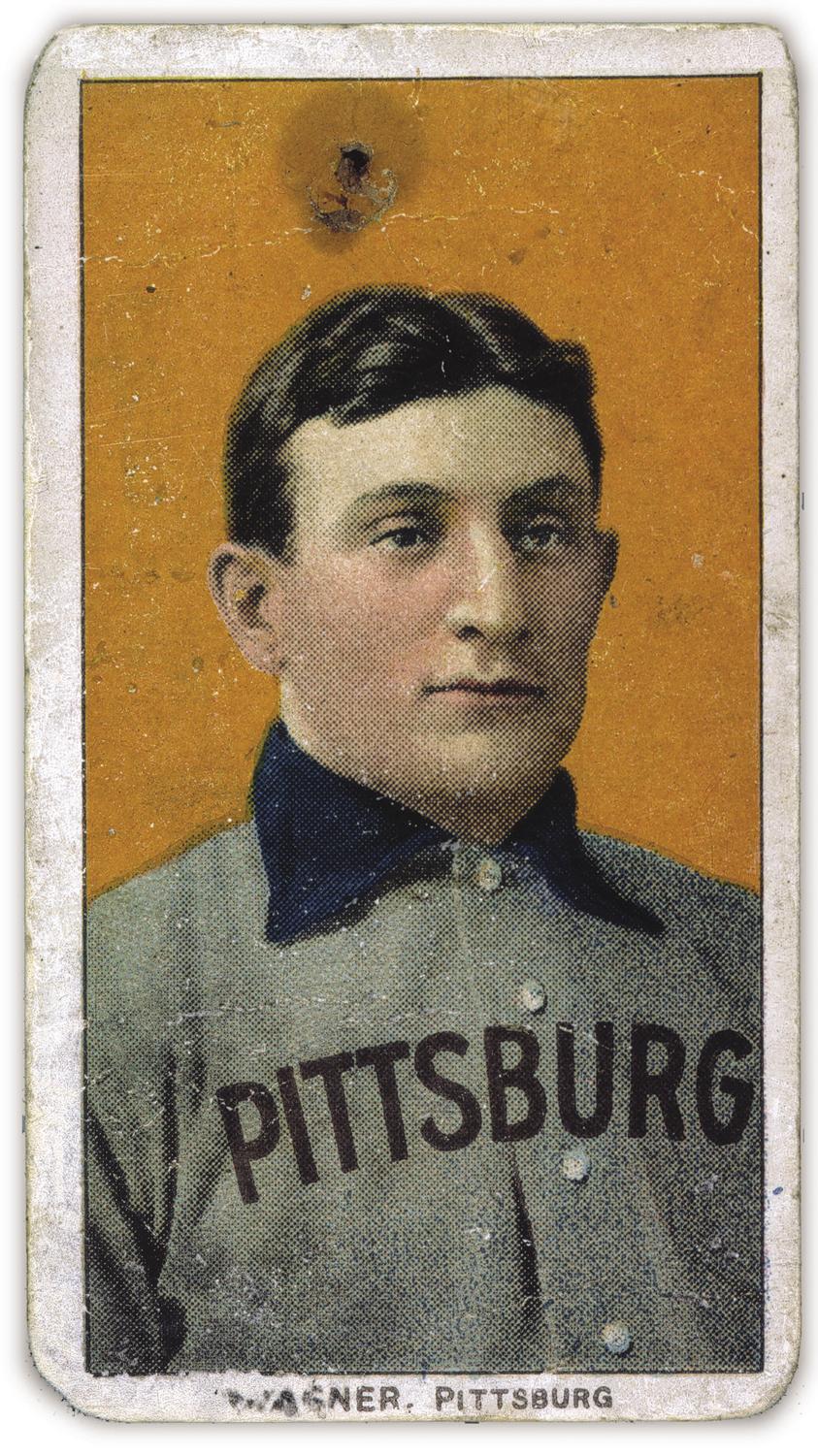 Let's start with the holy grail of card collecting. Honus Wagner asked the American Tobacco Company to pull his card from their packs for reasons that we can't ever know for sure. But the result is that there were only about 200 ever produced, and only around 60 still exist in circulation. The rarity of the over a century old card makes it very very desirable. How desirable? One of these cards in good condition sold for $3.12 million. 
---
Mickey Mantle, 1952 Topps Major League #311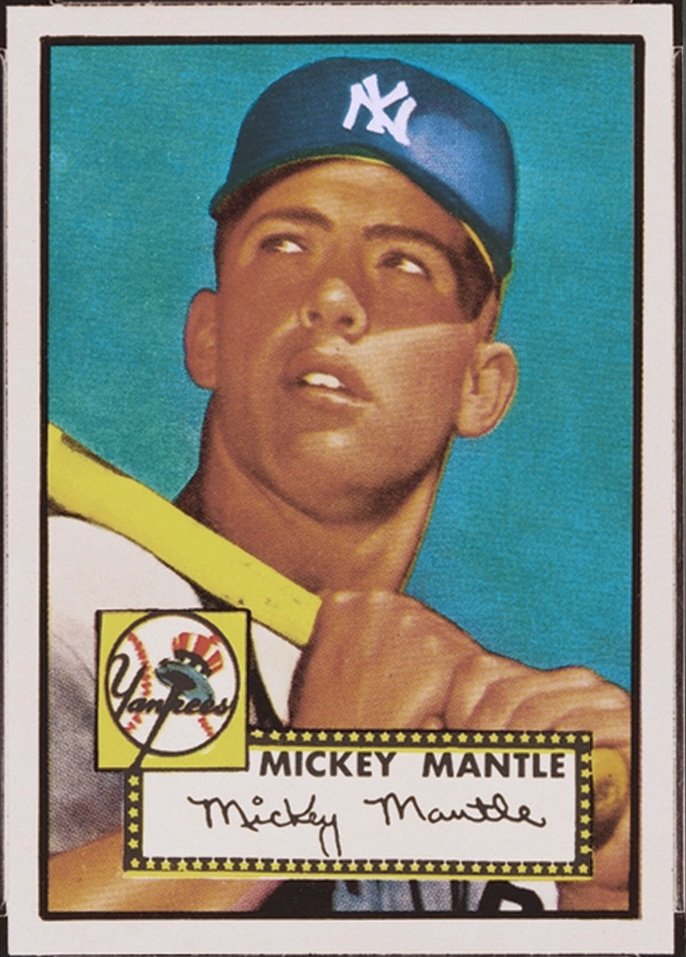 Mickey Mantle is considered one of the greatest switch hitters in baseball history and was one of the most popular players of his era. That's not the only reason this card is so expensive though. The company Topps was going through a difficult time in its second year of business and tossed a lot of card packs into the ocean. This card is from one of those series and is very rare. Not only that, but it was also graded by the Professional Sports Authenticator (PSA) as a 9 out of 10, meaning it was in near-mint condition. The price? 2.88 million Dollars. 
---
Babe Ruth (Pre-Yankee), 1916 Sporting News M101-5
Even if you know nothing about baseball, you've heard of Babe Ruth. He is not only considered one of the greatest baseball players of all time, but he's also an American sports legend. This rookie card of him in a Boston Red Sox uniform, before he was traded to the New York Yankees is one of the most difficult cards to find in the world. One of these cards was sold for $717,000, but a near mint condition one is valued at over a million dollars.
---
Pete "The Hit King" Rose, 1963 Topps #537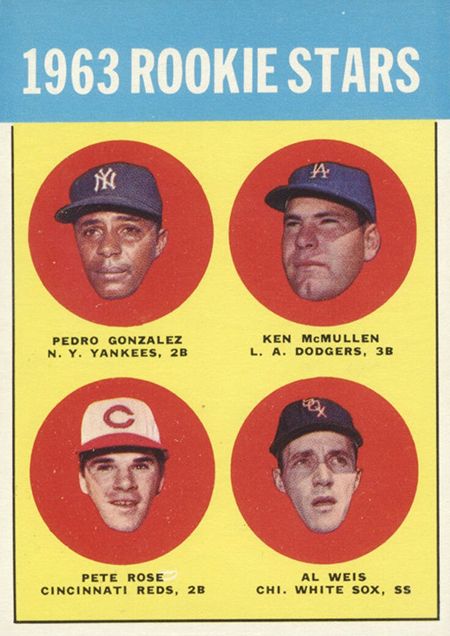 Pete Ross is the all-time MLB leader in hits, games played, at-bats, singles, and outs, but that's not why this card is valued so highly. Finding old baseball cards in mint condition almost never happens, but it did to one of his. There is only one PSA 10 Gem Mint condition version of this card in existence and it sold for $717,000 in 2016.
---
"Shoeless" Joe Jackson, 1909 American Caramel E90-1
Joe Jackson was an incredible player but he's remembered more for his involvement in the notorious Black Sox scandal when members of the 1919 Chicago White Sox conspired to fix the World Series. Most players' card values decrease when they are associated with scandals, but a PSA 8 version of this card sold for $667,149.
---
Willie "The Say Hey Kid" Mays, 1952 Topps #261
Willie Mays is another contender for one the best baseball players of all time, so it's not that surprising that his card is valued highly. This was the first Topps card to feature May's and is therefore even more highly valued by collectors. A near mint version of the card was sold in 2016 for $478,000.
---
Roberto Clemente, 1955 Topps #164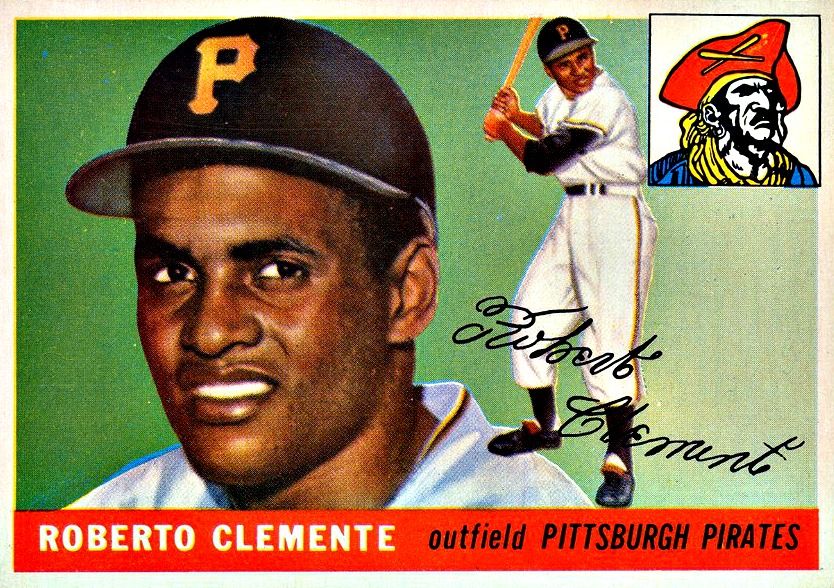 Roberto Clemente was a hall of famer who tragically lost his life in a plane crash on the way to help earthquake relief efforts in Nicaragua. Though less than PSA 7 versions of this card can be found for around $13,000 (which is still a lot of money), a mint condition version of his card sold for $478,000 in 2012.
---
Joe "Slow Joe" Doyle, N.Y. Nat'l, 1909-1911 ATC T206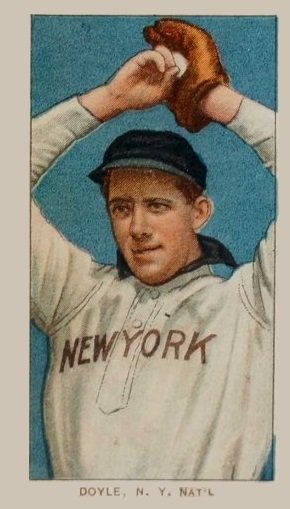 This card is not only old, but it's also a case of mistaken identity. Larry Doyle was on New York's National League team, but Joe Doyle played for the New York Highlanders (later known as the Yankees). Most of the misprints were caught and very few entered circulation, so even as a relatively unknown player, Joe's card sold for $414,750.
---
Hank Aaron, 1954 Topps #128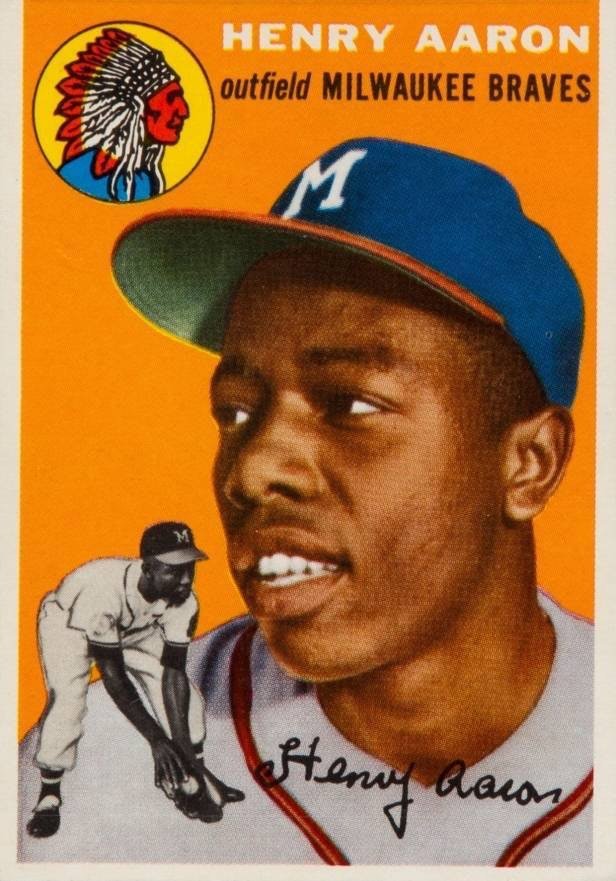 Hank Aaron is another player that every baseball fan knows. He broke Babe Ruth's home run record and held on to it for 33 years in a very difficult environment. He's not just an iconic baseball player, but someone who's name is in the history books, so it makes sense that one of his first cards would be worth some money. A near mint condition version of this card sold for $357,594.
---
Lou Gehrig, 1933 Goudey #160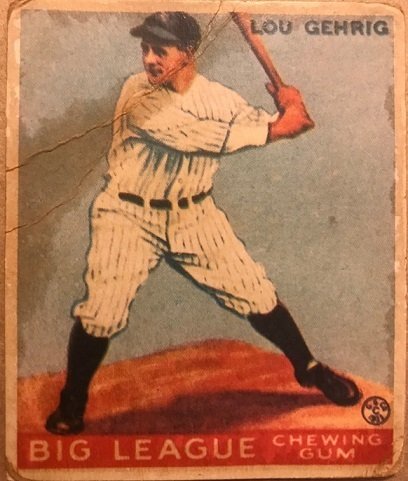 Lou Gehrig might have lent his name to the disease, but he was also an incredible baseball player. He was the first MLB player to have his uniform number (4) retired by a team. Though there are quite a few of these cards around, a PSA 10 version of his card sold for $274,950.
---
Ty "The Georgia Peach" Cobb, General Banking Co
Ty Cobb was voted the 3rd greatest player in baseball history and set an impressive 90 MLB records during his career. He wasn't just a beast on the field but was also known for his aggressive nature off the field. A PSA 8 version of his card sold for $272,980. 
---
Joe Jackson, 1914 Boston Garter SGC 70/100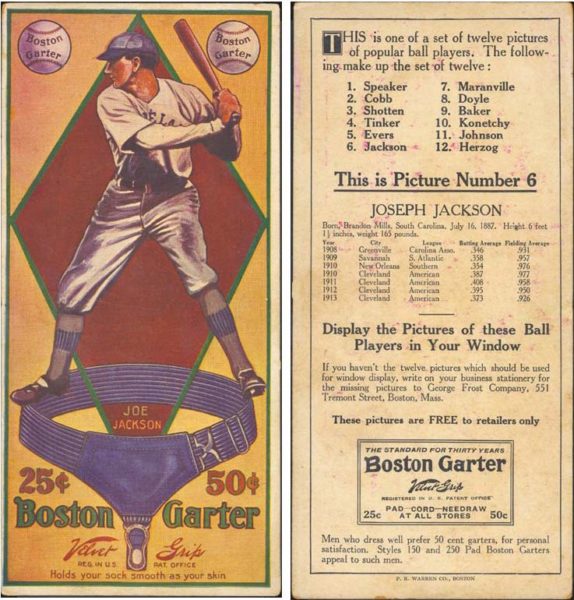 Another Joe Jackson card because of the beauty and originality of the Boston Garter cards of the era. These were some of the largest baseball cards ever made and were Art Nouveau inspired and just plain gorgeous. The cards are also over 100 years old and very rare, which is why one of them sold for $204,000.
---
Ted Williams, 1954 Wilson Franks #20
These cards were distributed in packages of hotdogs which makes finding one in good condition incredibly difficult. Those that have been found in decent condition are suspected to have been taken from the factory by hand and the fact that Ted Williams might have been on of the best hitters ever make the estimated value of a mint condition version of this card $150,000.
---
Walter Johnson, 1909 Ramly Cigarettes T204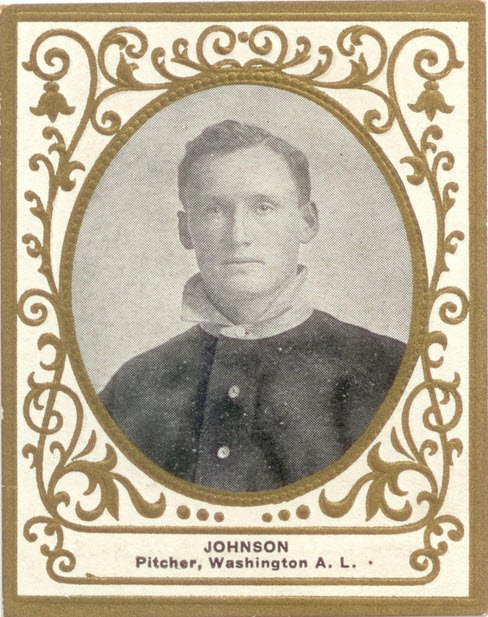 Nicknamed "The Big Train" Walter Johnson may have been the best pitchers of all time. This card from over 100 years ago is both beautiful, rare, and a prized item in any collection. The colored borders are stunning but are prone to wear and tear so mint conditions of this card don't exist. However, the estimated value of the card is $130,000.
---
Joe DiMaggio, 1938 Goudey #250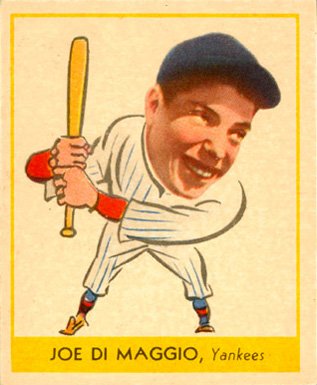 The 1938 Goudey set had a unique cartoonish style that makes them very valuable and Joe DiMaggio is another player considered one of the best of all time, so it makes sense that this card is highly valued. This unusual looking card has an estimated price of $115,000.
---
Mickey Mantle, 1954 Bowman #65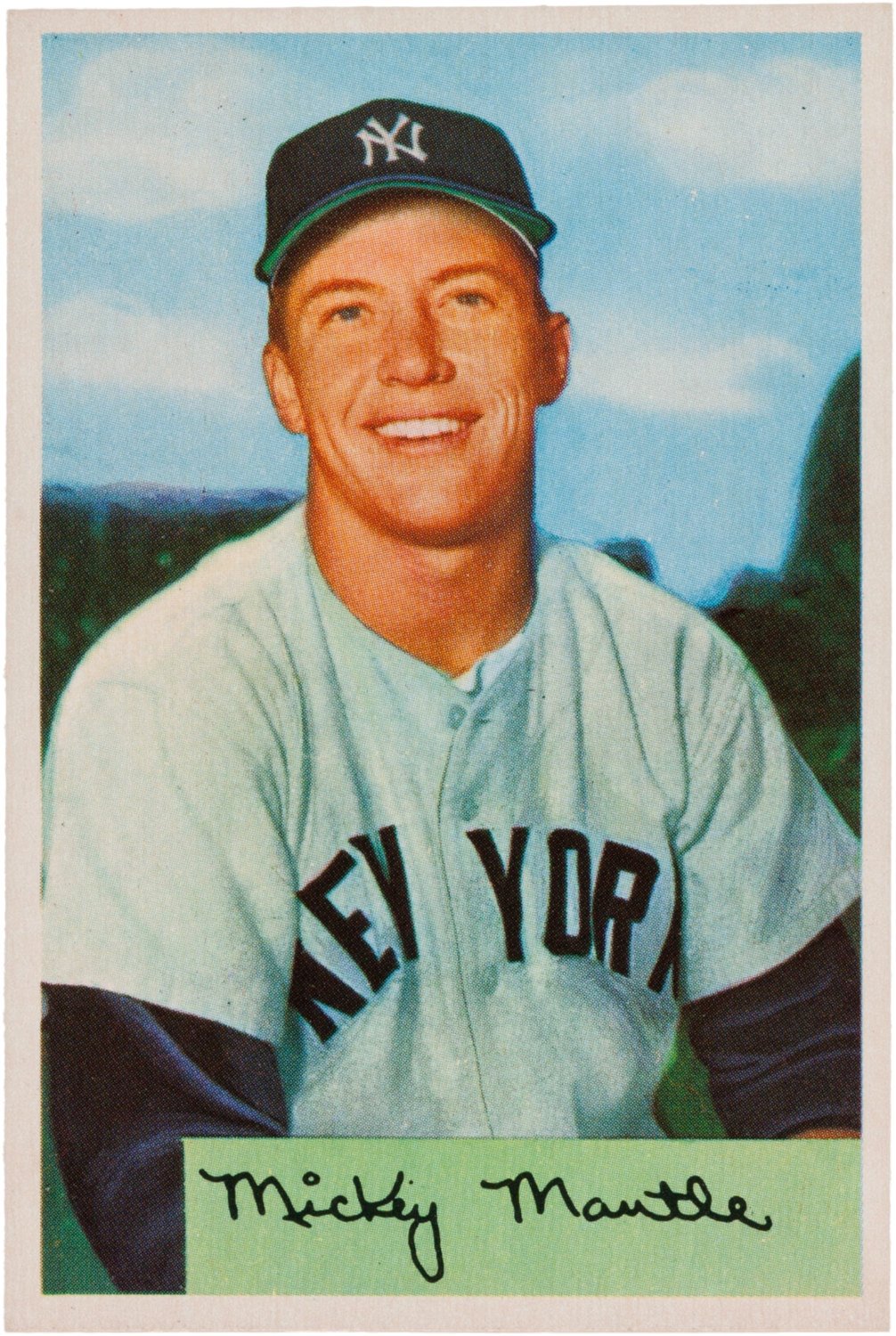 We're including another Mickey Mantle card for a few reasons. He was an absolutely incredible baseball player and a lot of his cards are valuable. Bowman cards and this one, in particular, are visually very appealing. Mantle signed a deal with Bowman in 1954 and 1955 so Topps has no cards of him from those years. A good condition card is worth about $115,000.
---
Cap Anson, 1895 Mayo's Cut Plug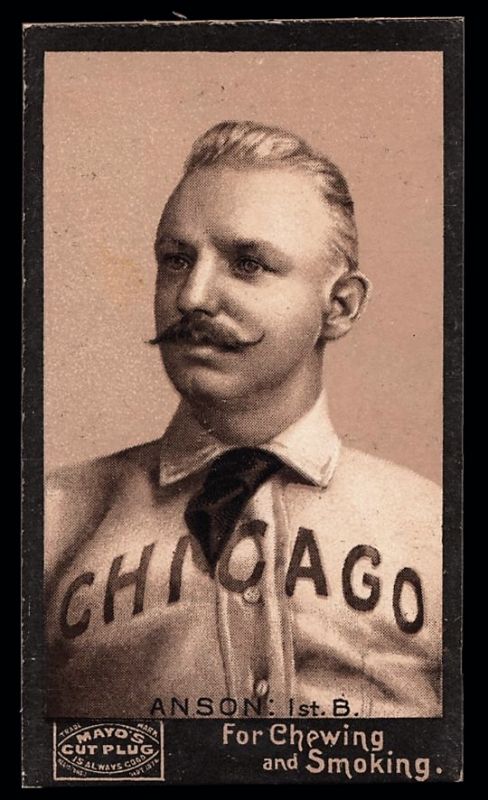 Cap Anson was one of the best players of his era, but his era was in the 1890s so there aren't a lot of cards of him around. This is the oldest card on the list and is valuable not just for its age but also for the beauty of its design. It's virtually impossible to get a mint condition version of this card, but the estimated cost of a decent one is $92,500. The last few entries on this list are going to be about some modern cards that aren't worth as much, but there's a higher chance you might find these tucked away somewhere!
---
Cal Ripken, Jr 1982 Topps Traded  #98T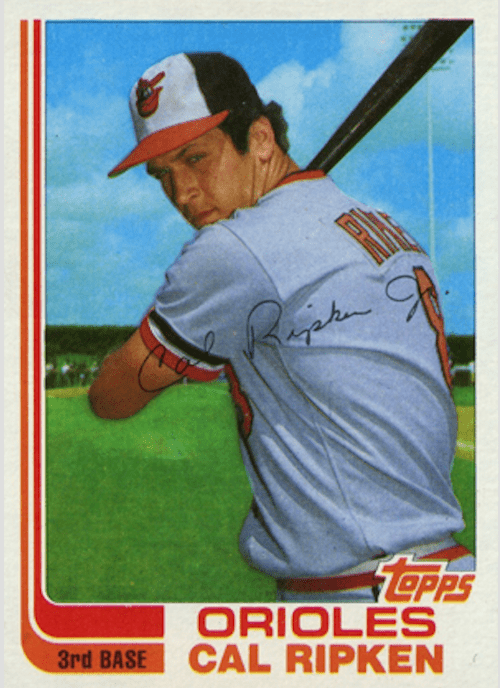 Carl Ripken junior holds the record for most consecutive games played at 2632, he is also considered one of the best shortstops and third basemen in baseball history. This rookie card of his is worth between $100 and $140 in near mint condition, but a perfect one is valued at over $5000. 
---
Frank Thomas, 1990 Topps #414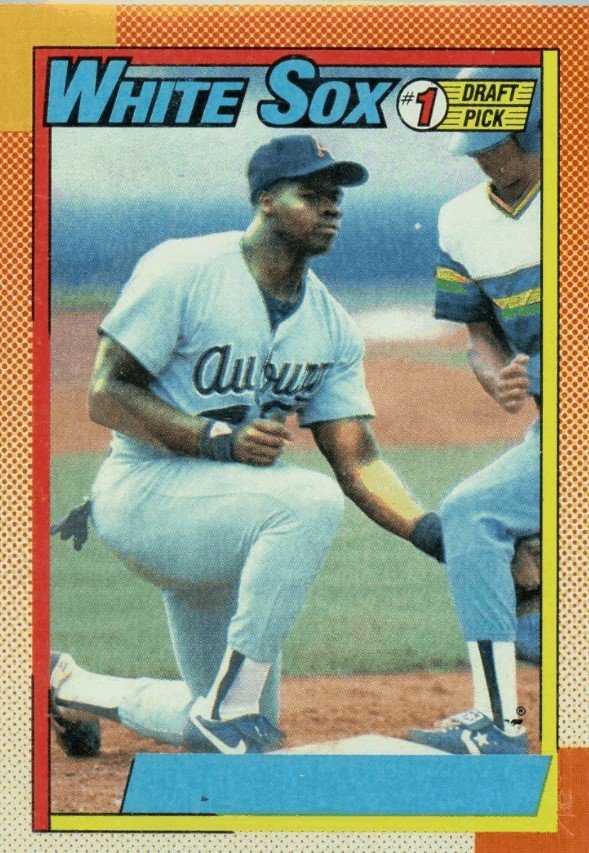 Frank Thomas was definitely a great player, but this card isn't that old and there's nothing special about the visuals. The misprint where they forgot to add his name to the bottom of the card is what adds value to this rookie card. Those sell for over $700 and if you have one that's mint, easily over $1000.
---
Barry Bonds, 1986 Topps Traded Tiffany #11T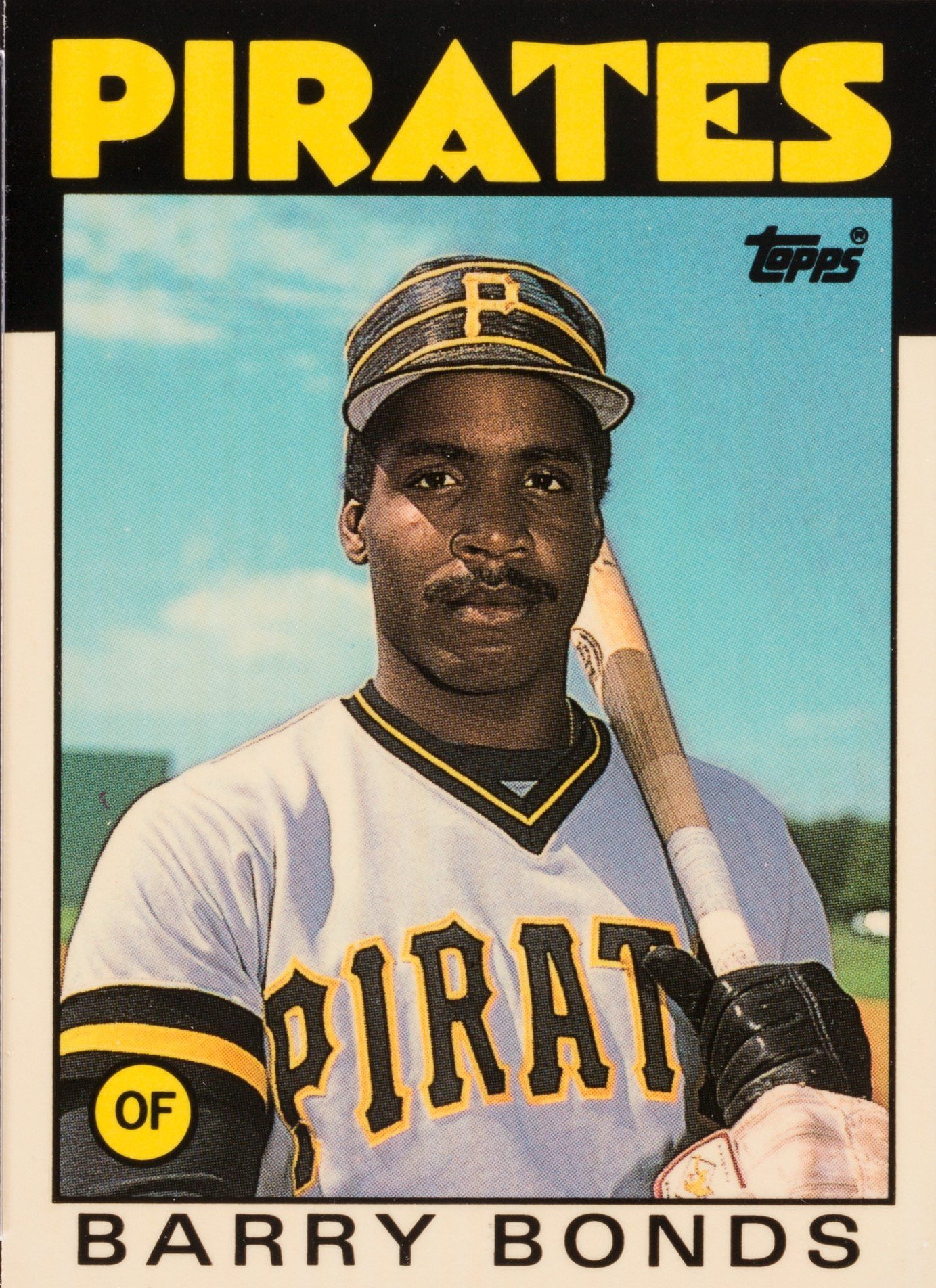 Barry Bonds is a modern contender for one of the best hitters and best players of all time. This Tiffany version of his rookie card came in a nicer box and the card itself had a brighter finish and high gloss fronts. They were a limited edition with only 5000 sets printed, so they are valued between $75 and $100, but a mint condition one graded at PSA 10 can get you over $1000.
---
Derek Jeter, 1993 Topps #98
Derek Jeter is one of the most famous and most celebrated baseball players of the modern era, so his rookie card, even though it's not that old is worth some money ($30). If you have one of the special factory sets Topps made to inaugurate the first year of play for the Florida Marlins or Colorado Rockies though, the Jeter card is worth closer to $200. 
---
Mark McGwire, 1999 Topps #220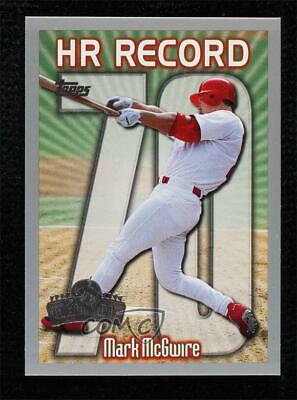 Mark McGwire made a world record by hitting 70 home runs in a single season in 1988. To commemorate this feat, Topps decided to do something interesting. They printed 70 different versions of the card and put them into packs randomly. Most of them are worth about $15 now, but the number 70 card is worth over $100!
---
Stephen Strasburg, 2010 Topps #661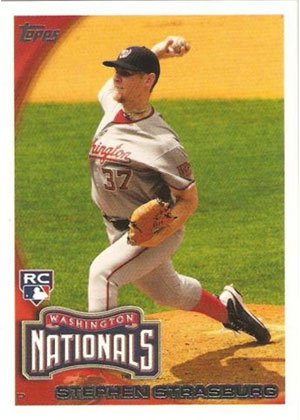 The newest card on this list, Steven Strasburg might end up being one of the greatest pitchers of all time. He came back from an injury and is better than ever. There are several rookie cards of him out there, but the highest value one is the one above. It costs about $150 dollars right now, but in a couple of decades, it may be worth a lot more. 
---
Chipper Jones, 1991 Desert Shield Topps #333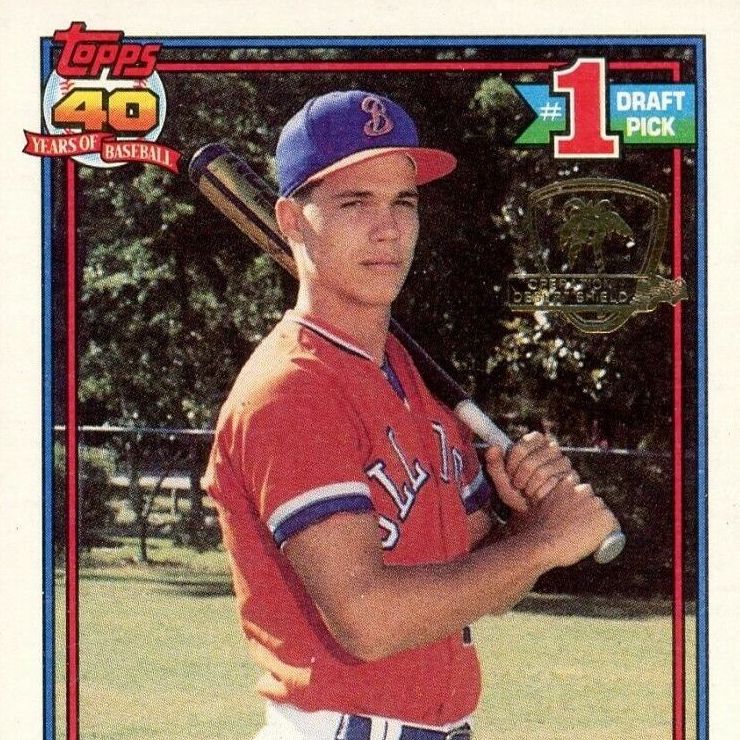 Chipper Jones was one of the best-known players in the 90s and one of the best 3rd basemen ever. This card has more value than others because it came with a Desert Shield hologram. These sets were only available to soldiers who were involved in Operation Desert Storm so they are quite rare. If you have one with a hologram on it, it could be worth over $13000!
---
Rickey Henderson, 1980 Topps  #482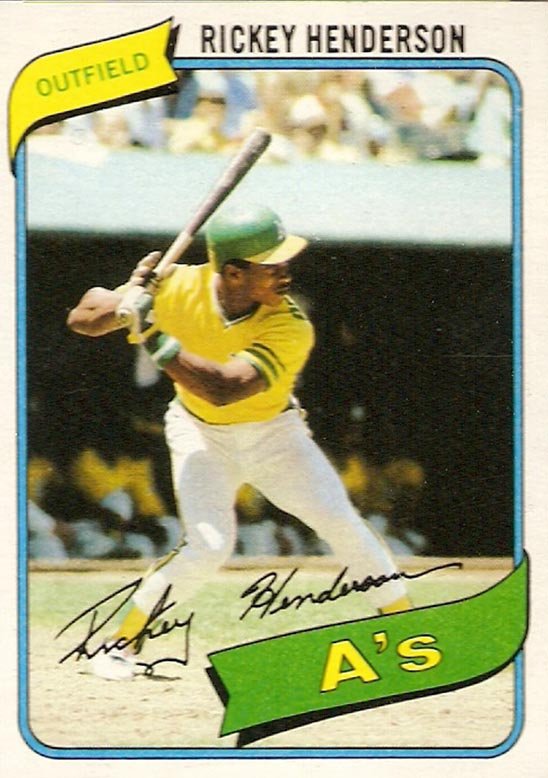 Rickey Henderson may have been the greatest leadoff hitter and baserunner in baseball history. He holds the records for stolen bases, runs, unintentional walks, and leadoff home runs. Out of 24 gem mint rookie cards, one was sold in 2019 for $25,655.
---
Derek Jeter, 1992 Little Sun High School Prospects Rookie Autograph
Derek Jeter makes this list twice because of his talents on the field and because this particular rookie card is quickly rising in value. It was one of Jeter's earlier rookie cards and because there were only 250 printed, they are becoming quite rare. A gem mint condition one was sold for $60,000 in 2019. 
It really can be surprising how much baseball cards can be worth. The human desire to collect is strong, and baseball cards have a fascinating history to them. Whether you're a baseball fan or not, you may either have some cards yourself or maybe someone in your family does. Check with your parents and grandparents and go through their old cards, you might be sitting on an unexpected goldmine!